In anticipation of winter holidays more and more people hit the shopping malls, both online and offline, searching for gifts for their friends and family members. To help you find the perfect gift for an iPhone photographer I created the 2013 holiday gift guide listing 11 gifts that would make every iPhoneographer happy. Let's get started!
1. Olloclip 4-in-1 Lens System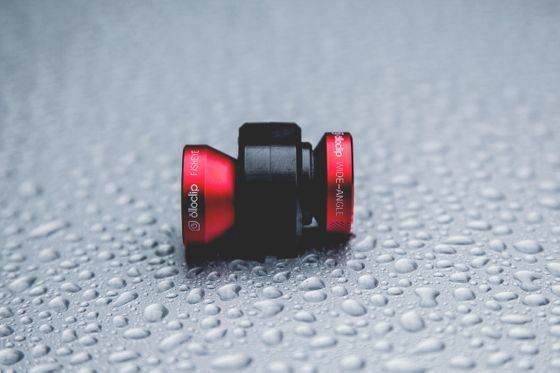 A long-time market leader in iPhone add-on lenses, Olloclip has just released a new 4-in-1 set of lenses for the iPhone. This set includes a fisheye lens, a wide-angle lens and 10X and 15X macro lenses. While the other two lenses can certainly be useful at times, the macro lenses literally open up an entirely new world of macro photography with the iPhone.
These lenses are are available for iPhone 6/6 Plus for $79.99. It's also available for iPhone 5/5s and iPhone 4/4s for $69.99.
2. Olloclip Telephoto Lens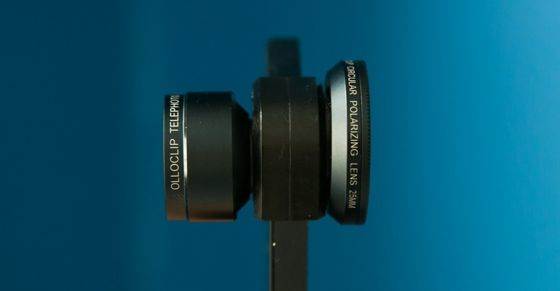 If your goal is to take high-quality portraits with the iPhone, you can't go wrong with Olloclip telephoto lens. Check out this portrait photography tutorial by Jack Hollingsworth to see the Olloclip telephoto lens in action.
On the other side of this lens system there is a circular polarizing lens which is good for reducing glare and reflections, and improving color in your photos. This lens system is available for iPhone 6/6 Plus for $99.99. It's also available for iPhone 5/5S and iPhone 4/4S.
3. Century iPro High-End Lens System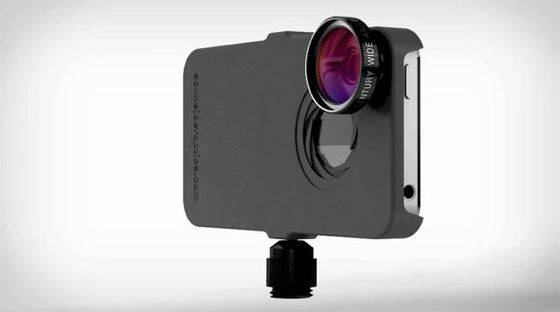 If Olloclip represents the mid-range of iPhone add-on lenses, iPro is a clear leader for the high end of the market. These lenses use high-quality optics by Schneider Optics, and the image quality is generally better than that of Olloclip. Unlike Olloclip, iPro lenses require you to use a special case to which the lenses are mounted. The case also serves as a tripod mount.
The best way to get started with iPro is to purchase a kit with the case and some lenses, such as this one for iPhone 4/4S ($99) or this one for iPhone 5 ($229). You can purchase more lenses later, but keep in mind that Series 2 (S2) lenses are not compatible with Series 1 cases and vice versa.
4. Lollipod Portable Smartphone Tripod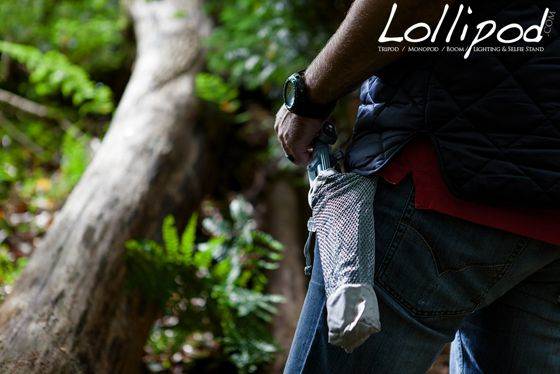 Lollipod is a surprisingly small high-quality tripod for iPhone and other small cameras. It's probably the lightest full-height tripod on the market, and it's light enough to take it with you anywhere you go. You can read more about this tripod in my Lollipod review.
This tripod comes in a variety of colors and you can buy it for $48. To make it work with the iPhone, you also need a separate iPhone tripod mount such as Glif adjustable tripod mount ($30) or the universal Joby GripTight ($14) tripod mount.
5. Joby GripTight Micro Stand
If even Lollipod is too large to carry around on a regular basis, you certainly can't say that about Joby GripTight Micro Stand, which is literally the smallest tripod on the market. This stand could be used for taking selfies or macros as well as for other applications such as watching movies or making FaceTime calls. You can buy Joby GripTight Micro Stand for $20.
6. Gizmon Camera Design Case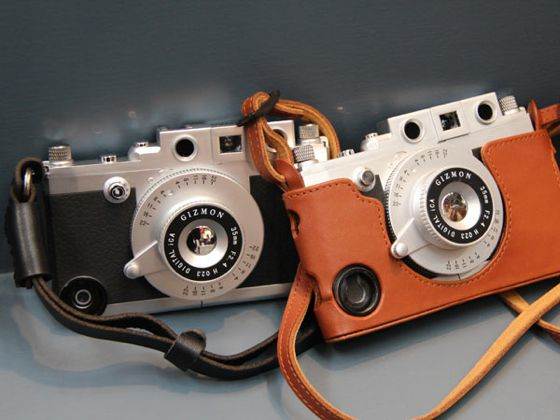 In all fairness, it's a bit impractical to put your iPhone into an old-school camera case, buy you certainly can't argue with the looks. Available in a variety of colors, the Gizmon Camera Design Case costs you between $28 and $55. For the ultimate style you also need the leather case and strap ($35) which is sold separately.
7. Shuttr Remote Shutter Release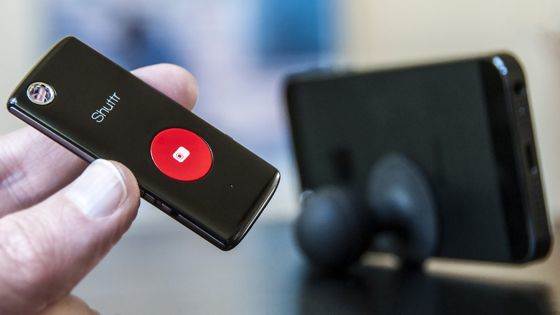 There are many interesting ways to release the iPhone's shutter, but using Shuttr remote shutter release it probably the best one of all. This accessory works with all camera apps that support volume-button shutter release (including the native Camera app in iOS). Shuttr is particularly useful for selfies, group-shots and sharp photos using a tripod.
Shuttr is available in both black and white, and you can purchase it for $40.
8. Anker External Battery for Smartphones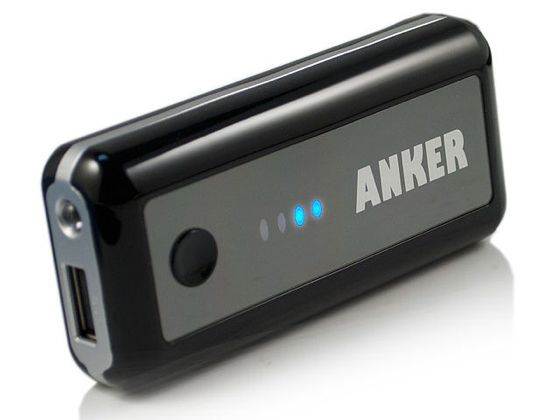 Battery life is one of the biggest woes of all mobile photographers, but there are some really good external batteries on the market. Unlike bulky battery cases, you only use an external battery when you need to charge your iPhone, and you can often charge it more than once depending on the capacity that you pick.
These external batteries come in different sizes and shapes ($20 – $50) depending on your charging needs. This battery ($30) which can charge the iPhone 2 – 3 times should be more than enough for most iPhone photographers.
9. The Art of iPhone Photography Book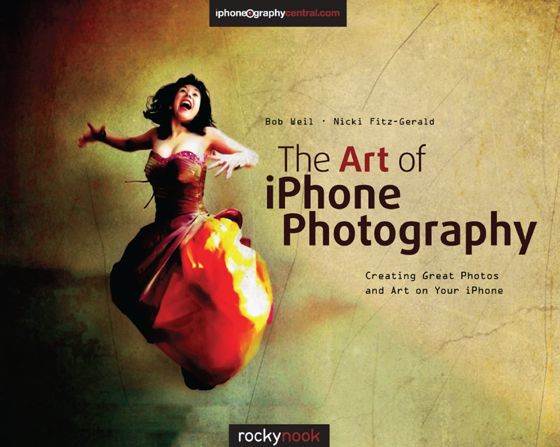 There are dozens of books about iPhone photography, but unfortunately they get dated quite quickly in this rapidly changing field. Right now the best book on iPhone photography is The Art of iPhone Photography by Bob Weil and Nicki Fitz-Gerald.
This book contains tutorials from 45 amazing iPhoneographers showing exactly how they created some of their best work and how you can do the same. Since the book has so many contributors, it showcases a wide variety of styles and approaches so that each reader can pick the ones that work best for them.
The Art of iPhone Photography is available digitally ($11.49) and in print ($28), with the print edition probably being a better choice for a gift.
10. iPhone Photography Pro Video Course
There are several great video courses about iPhone photography, but if you have to pick one as a gift, you can't go wrong with Matt Kemp's iPhone Photography Pro ($37). More than any other course, iPhone Photography Pro focuses on the principles behind great photography and how they can be applied using the iPhone. The overall quality of this course is higher than that of the competitors.
If you want to give this course as a gift, you have to click on the gift button at the top right of this page (or shopping cart icon if you have bought the course for yourself). You then have to write down the recipient and delivery date, and you can also customize the delivery with a personalized message. This is the perfect gift if it's already too late to buy a physical product.
11. Personalized iTunes Gift Card

If all else fails, you can always make an iPhoneographer happy with an iTunes gift card, which also works for buying apps on the App Store. iPhone photographers love apps (here are my 7 favorites), and many even have app addiction, so you can't really go wrong with this gift. You can order a personalized gift card from Apple with a custom message for the recipient.