Lollipod is a portable tripod for iPhone and other lightweight cameras. At only 320 grams, Lollipod must be the lightest full-height tripod I have ever come across.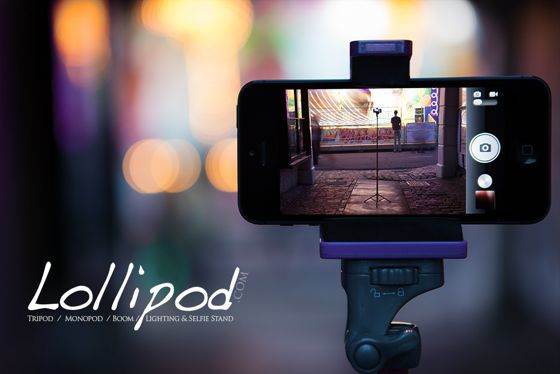 But can Lollipod live up to your expectations? Read this review to find out.
First Impressions
When I first got the Lollipod I was shocked. I knew I was getting a lightweight portable tripod, but I had no idea how small and light it would be. At only 320 grams (0.7 pounds) this must be the lightest full-height tripod I have ever come across, and the first one that is small enough to comfortably carry with you at all times.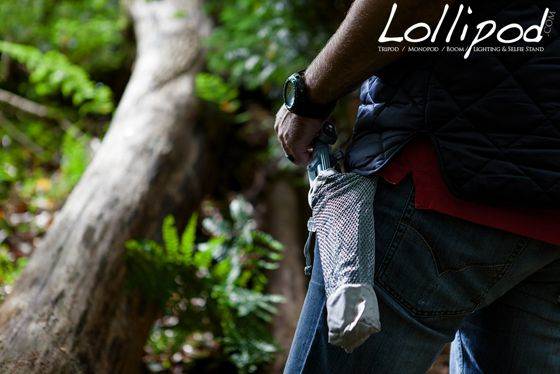 My unit is is lime green, but Lollipod comes in a selection of different colors. A convenient carrying case is included with the Lollipod, which can be used for storage and protection. You can also attach the case to your pants or elsewhere for easy access.
So how small is Lollipod exactly?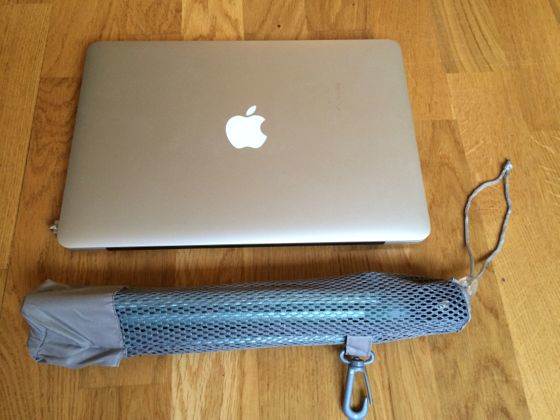 When closed, the Lollipod is only 32 centimeters (12.6 inches) tall, which is roughly the width of a 13-inch Macbook or a standard A4 document. Lollipod should easily fit in any backpack and also in larger purses, and it's probably the only tripod that you could actually carry around with you at all times without experiencing any discomfort.
Build Quality
The tripod legs of Lollipod are made of a high-quality aluminum that I think is likely to last for a long time. The tripod head is made out of hard plastic, which seems durable enough for extended use. However, the plastic tripod head is likely the weak point in the design and it probably won't last as long as the rest of the tripod.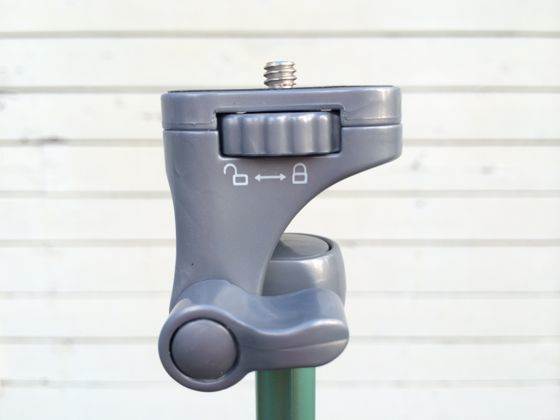 Usability
Lollipod uses a standard tripod screw. So in order to use it with your phone, you need to buy a tripod mount for iPhone. Good mounts include Glif for iPhone 4/4S or iPhone 5/5S, or the universal Joby GripTight tripod mount. These tripod mounts can be attached to Lollipod using the built-in screw so you can secure the iPhone without having to spin it around.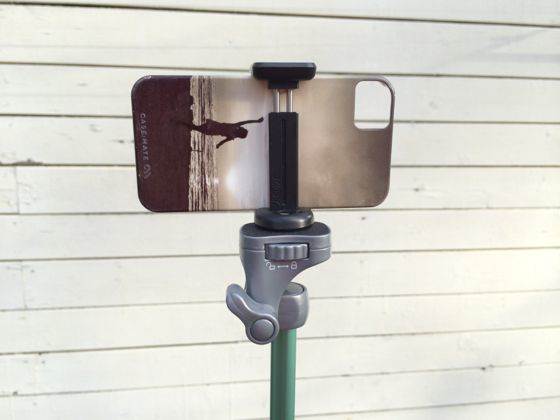 The tripod head can be easily adjusted on the horizontal plane, meaning that you can straighten your photos and shoot in portrait if you rotate the iPhone by 90 degrees. In case you're wondering, I'm only using an empty case because I used my iPhone to take these photos.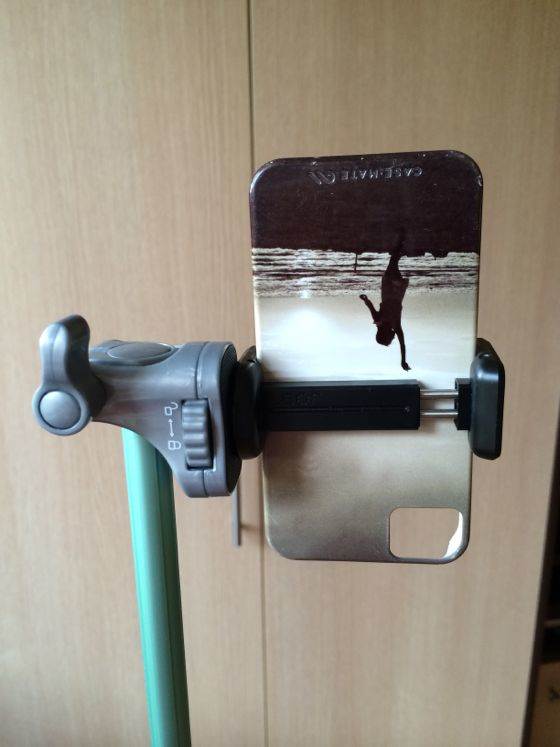 However, Lollipod only allows you to adjust the tripod head in one plane, which could either be horizontal or vertical depending on how you mount the iPhone. You can still get a full range of movement by also loosening the tripod mount screw and then rotating the iPhone accordingly, but that can get a bit annoying as you try to create the perfect composition.
As you begin to extend the tripod, you can choose between many different heights, starting from what appears to be a miniature tripod.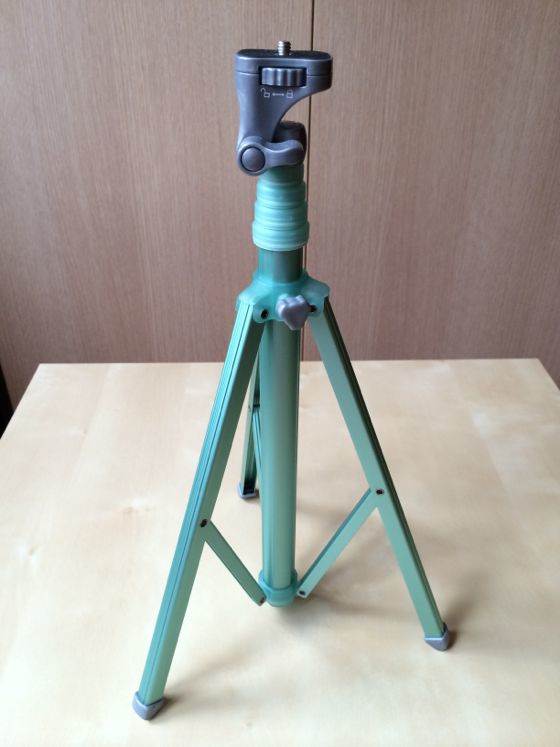 But as you keep extending Lollipod, it turns into a full-sized tripod at the height of 113cm, which is just a little above chest height for most adults. As long as you place it on a level surface, the Lollipod is stable, but obviously it's not as stable as larger tripods with legs extending from the top.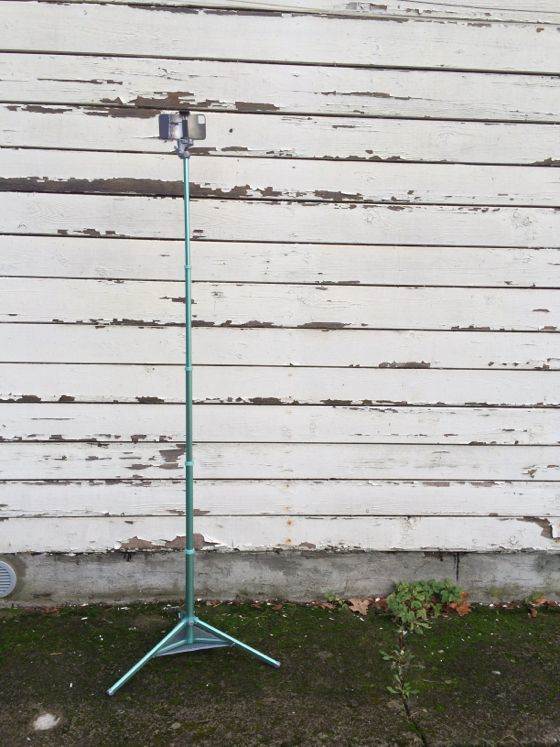 In case you need some extra stability, you can add a rock or some other heavy object at the bottom of the tripod, which will then make it less likely to fall over in heavy wind or otherwise unstable conditions. However, the idea of carrying a rock with you to stabilize a tripod seems a bit strange to me, especially if you pick Lollipod for it's low weight.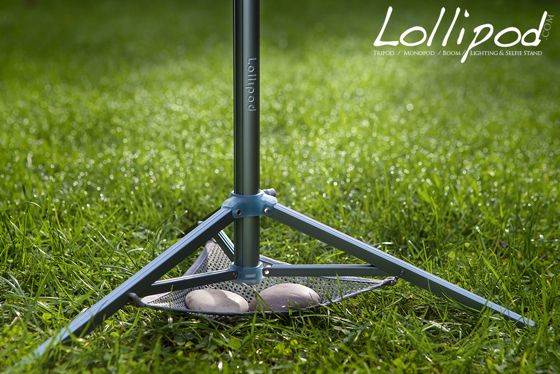 The design of Lollipod makes it convenient to use on level surfaces in urban areas or indoors, but since its legs can only be adjusted together, it would be challenging to balance Lollipod on a rocky trail or in other outdoor settings. I wouldn't recommend Lollipod for heavy use in the wild as you need a more serious tripod for that.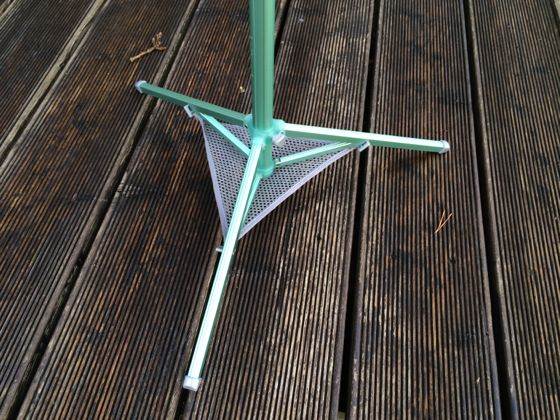 Verdict
The Lollipod is the smallest full-sized tripod I have ever seen. In fact, it's so small and light that you could take it with you wherever you go without any inconvenience. The Lollipod has solid build quality, and I think it's likely to last for years of active use.
However, to make Lollipod incredibly light, the designers had to make some compromises in terms of functionality. In particular, the simplistic tripod head can be hard to adjust, and due to the design of the legs you can only use it on sufficiently level surfaces.
If you're willing to make these sacrifices to get a tripod that's light enough for carrying it with you, you can't go wrong with Lollipod. But if you don't want any compromises in terms of functionality and stability, a larger tripod might suit your better.
With an introductory price of $48 plus shipping, Lollipod is cheaper than most heavier tripods.