I'm really excited to share this interview with Eric Ward, an Ohio schoolteacher and incredibly talented iPhone photographer. Here you'll to discover more about Eric, how he creates such strong compositions, and why his children and surroundings inspire him to take such beautiful photos with his iPhone.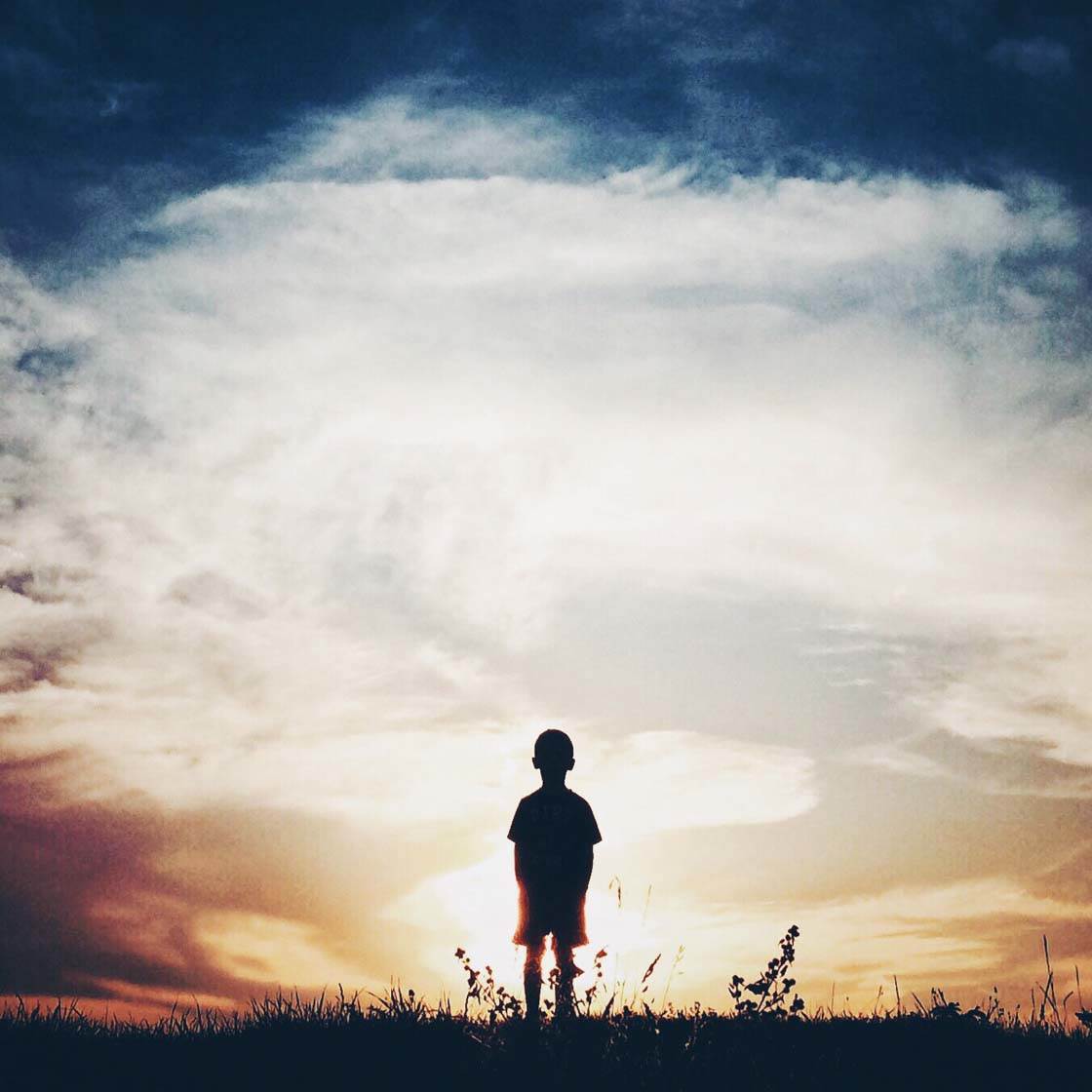 Tell us a little bit about yourself.

I grew up in Northwest Ohio, just outside Toledo. After leaving for college, I returned and took a position teaching elementary school, where I've now taught 4th or 5th grade for the last 19 years.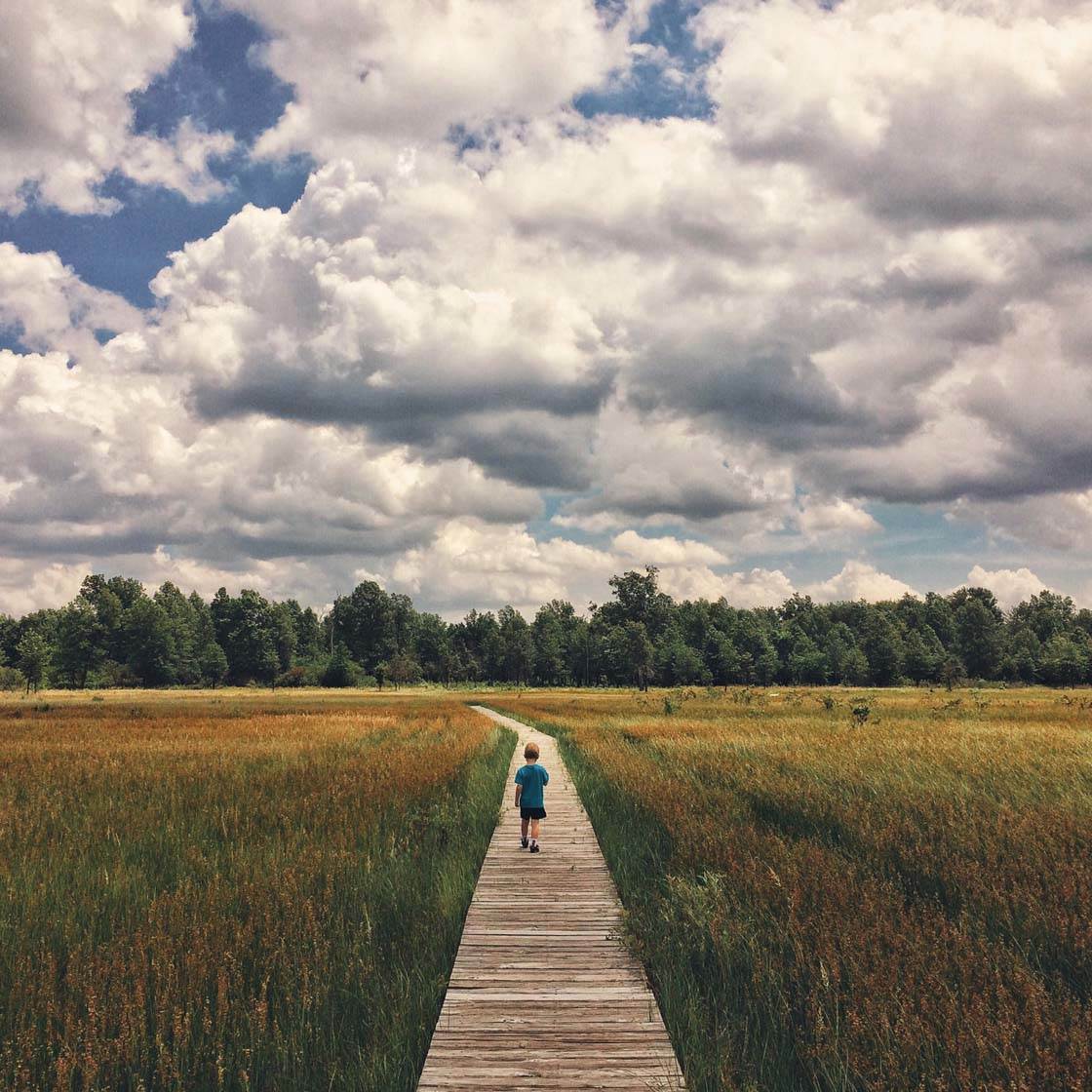 I'm married to an amazing woman and we're blessed with three children. Our youngest is named Cole, which is where my username (@littlecoal) comes from.

How did your iPhone photography journey begin?
About two years ago my wife took a job at our church, where I became eligible for the cellular plan. This allowed me to get my first iPhone.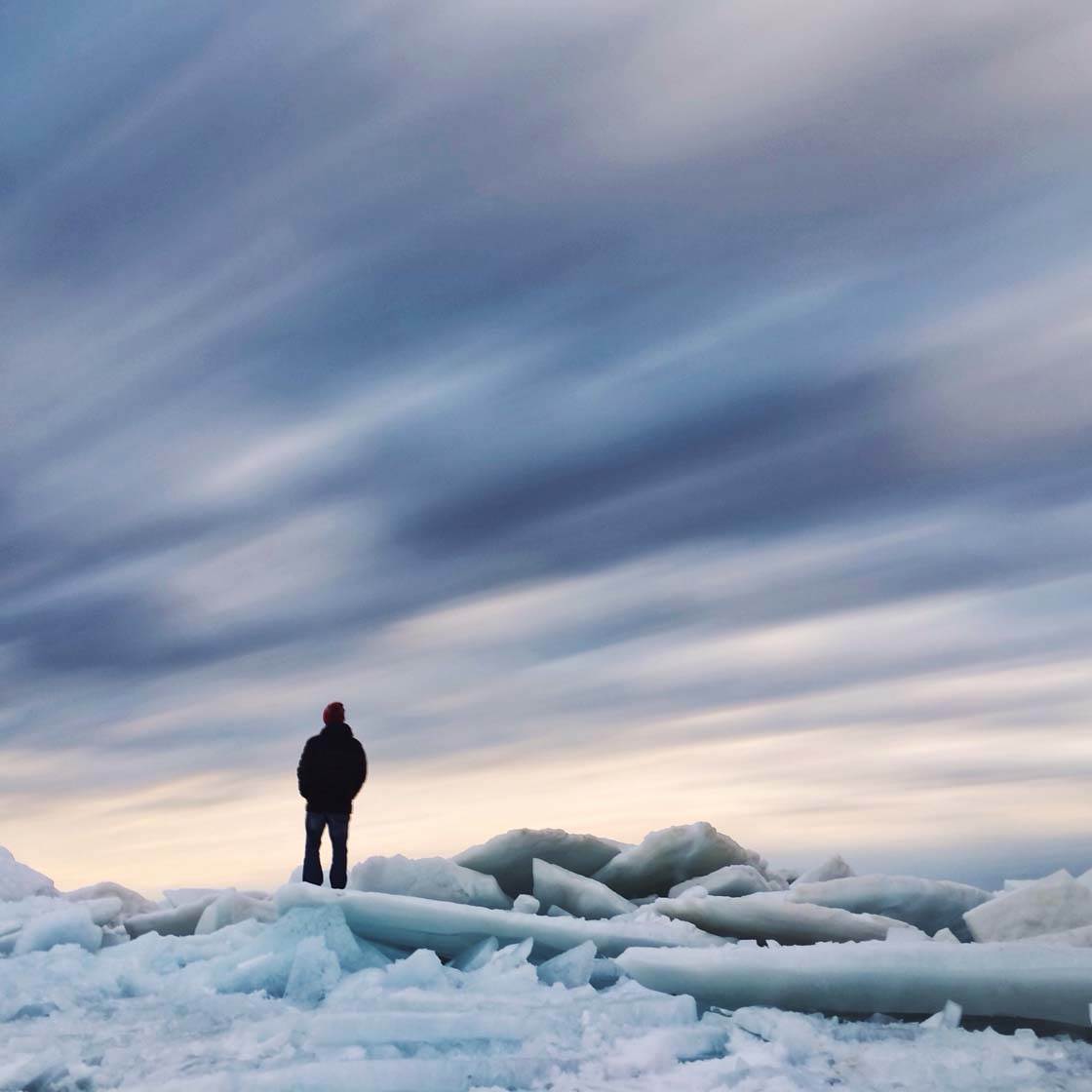 Having a camera always at my finger tips changed how I used Instagram for sharing my photos. Before my iPhone, I was shooting with an old Canon point-and-shoot.
I had to download the photos to my computer and then upload them to my iPod touch, where I could then edit and post them to Instagram. The iPhone streamlined the process and allowed me to easily share my world in a way that reflected my own vision.
What inspires you to take photos with the iPhone?
My biggest inspirations are my children and the beauty of His creation which surrounds us every day in so many different ways. My favorite afternoons after work are spent exploring local parks with my kids.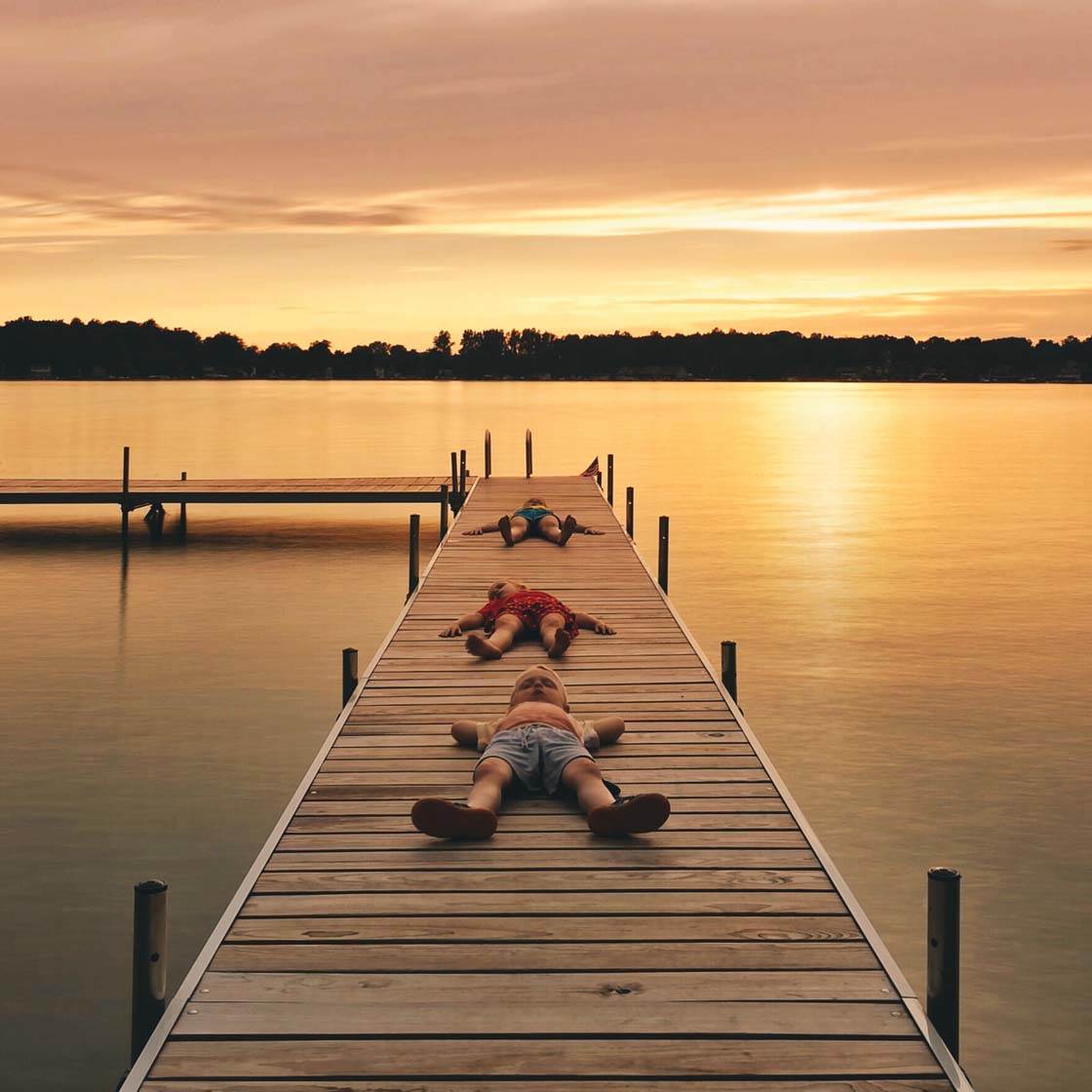 Having my iPhone with me allows me to capture those authentic moments and share them with others, as well as save them for my kids to one day look back upon.
Instagram has become my visual letter to them. My iPhone lets me reflect upon those moments which we've experienced.
What kind of subjects do you tend to photograph the most and what draws you to them?
My favorite subjects are obviously my children for the storytelling and joy those moments always bring me.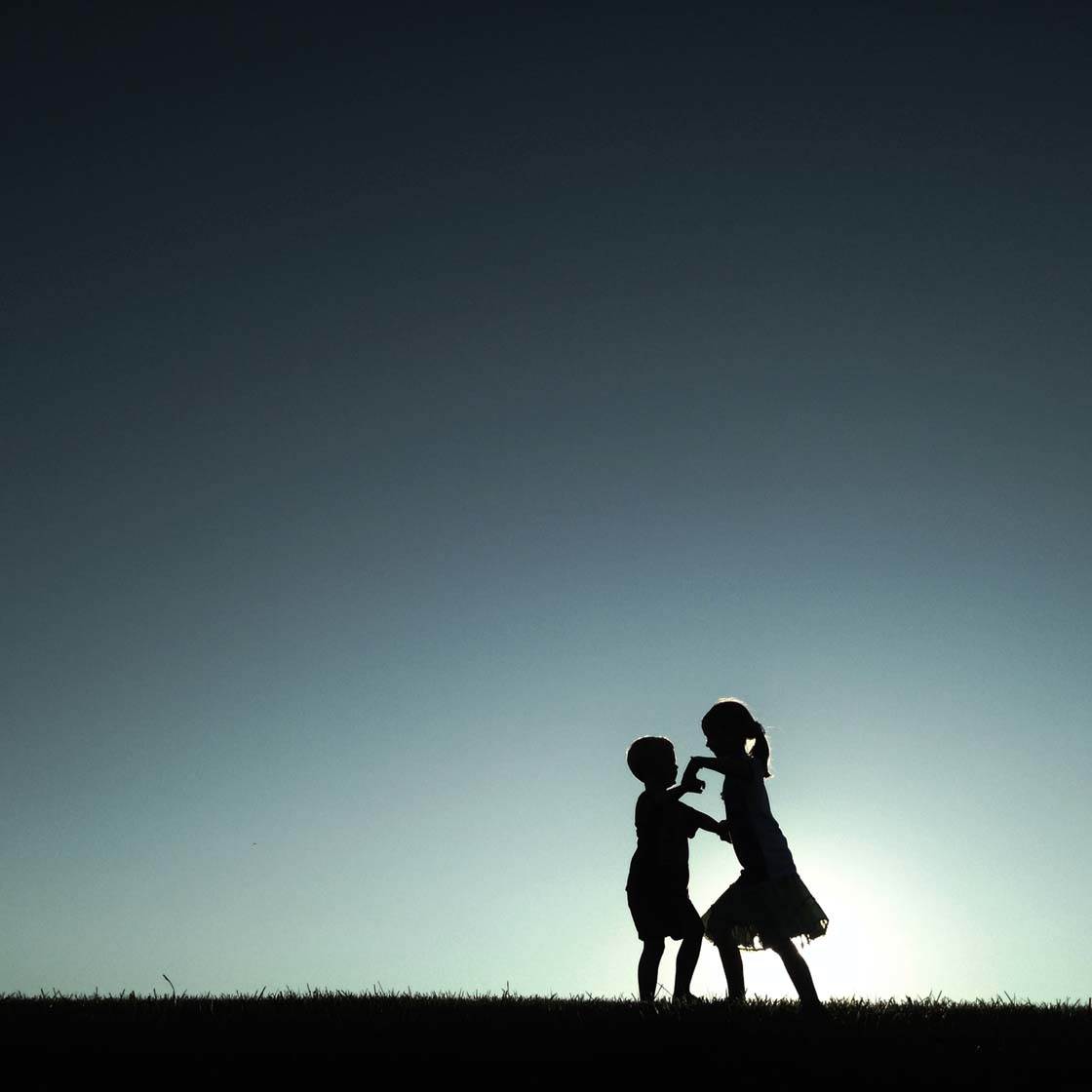 But I'm also drawn to subjects which have strong leading lines and symmetry. Finding examples of symmetry in natural settings or finding elements which can be used to draw a viewer's eye through an image are always things that I'm looking for as I shoot.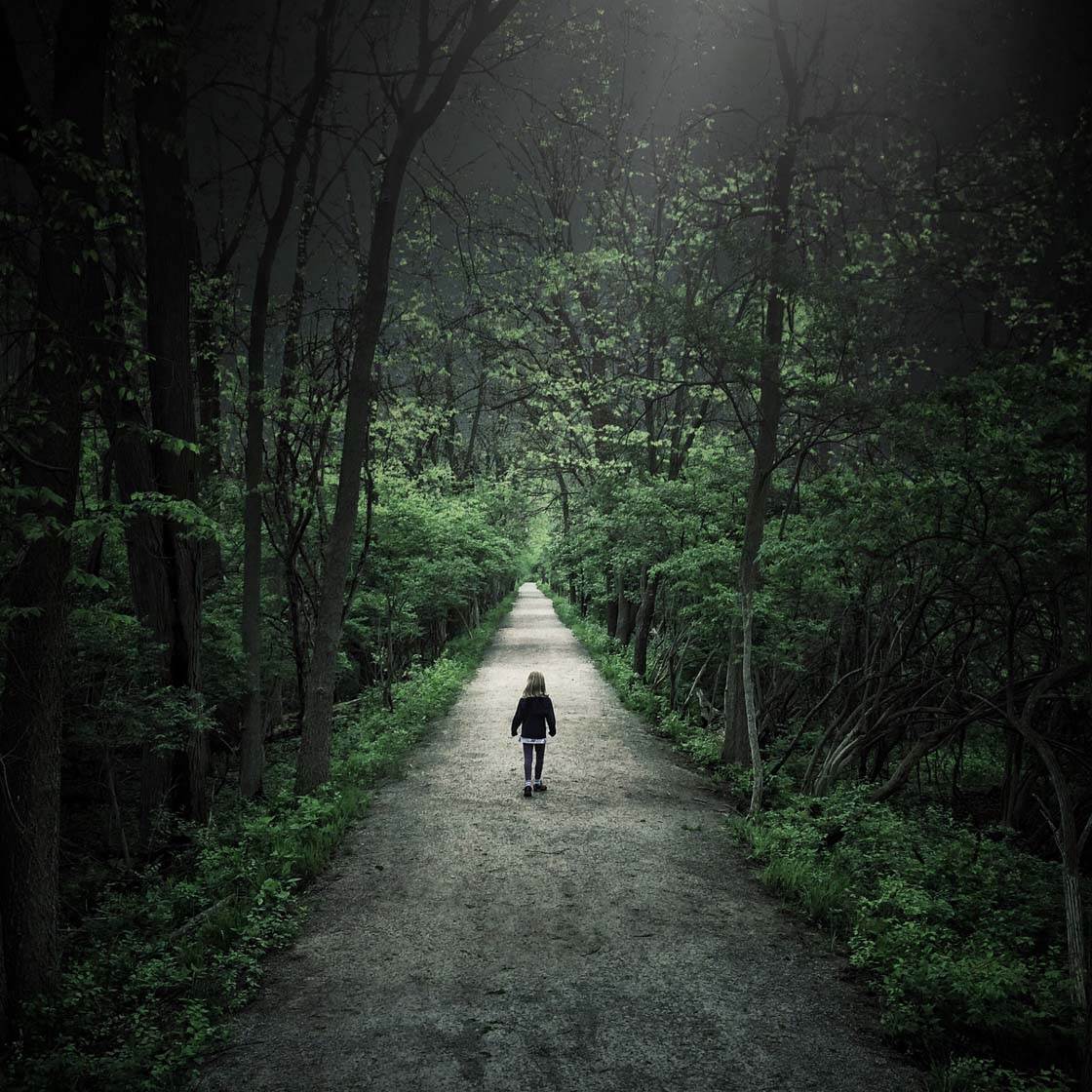 You manage to capture beauty, calmness, fun and emotion with your iPhone, sometimes all in one photo! How do you go about achieving such wonderful images?
Thank you so much for such an incredible compliment. As an elementary school teacher and father of three kids, the seeking of "calmness" within my photography may be unintentionally used as balance to the rest of my day!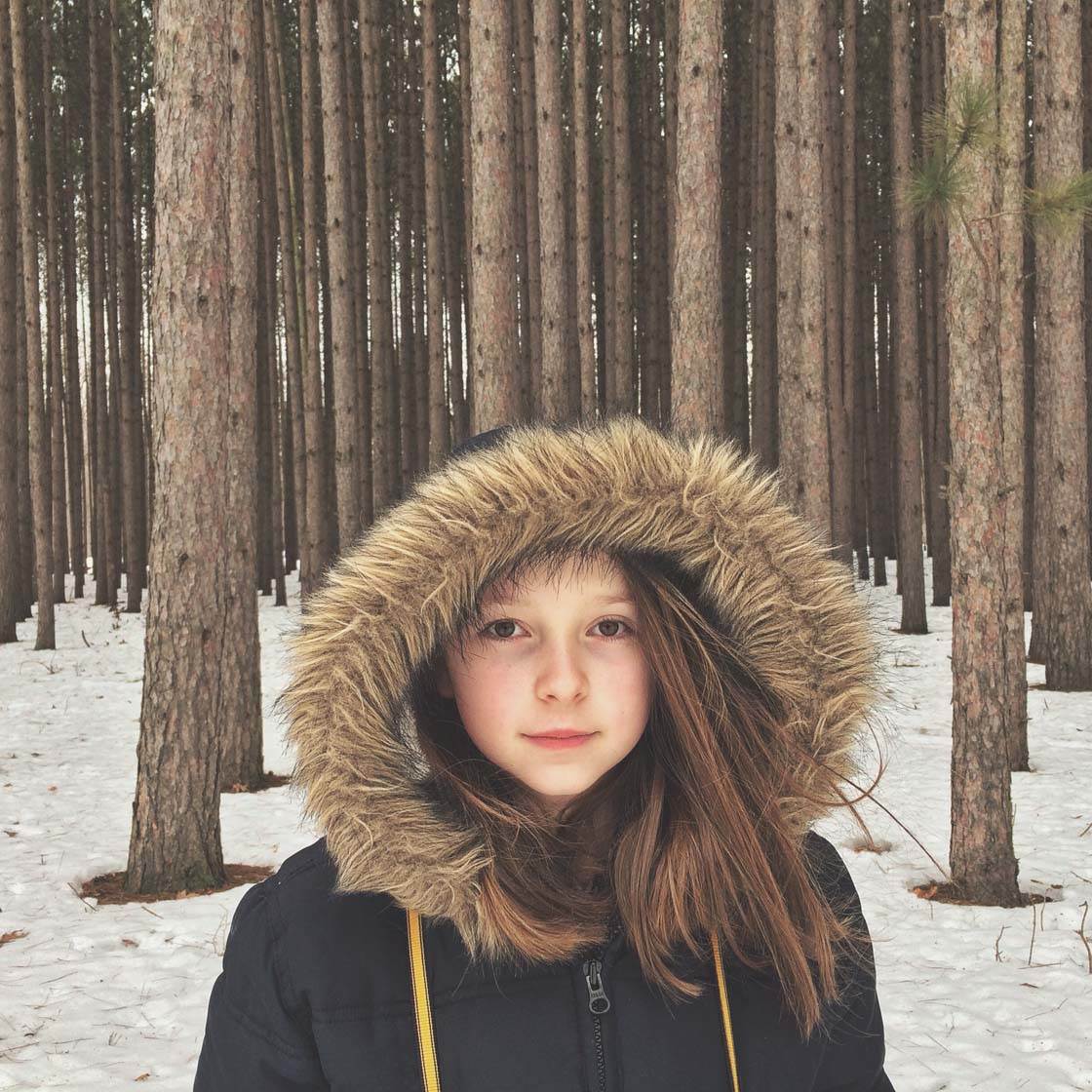 Honestly, I enjoy having fun. And when my kids are with me, those playful, honest and emotion filled moments naturally happen.
I just do my best to capture them as often as possible without stepping away from the moment to do so. I want to be engaged with them, rather than simply document life from the outside.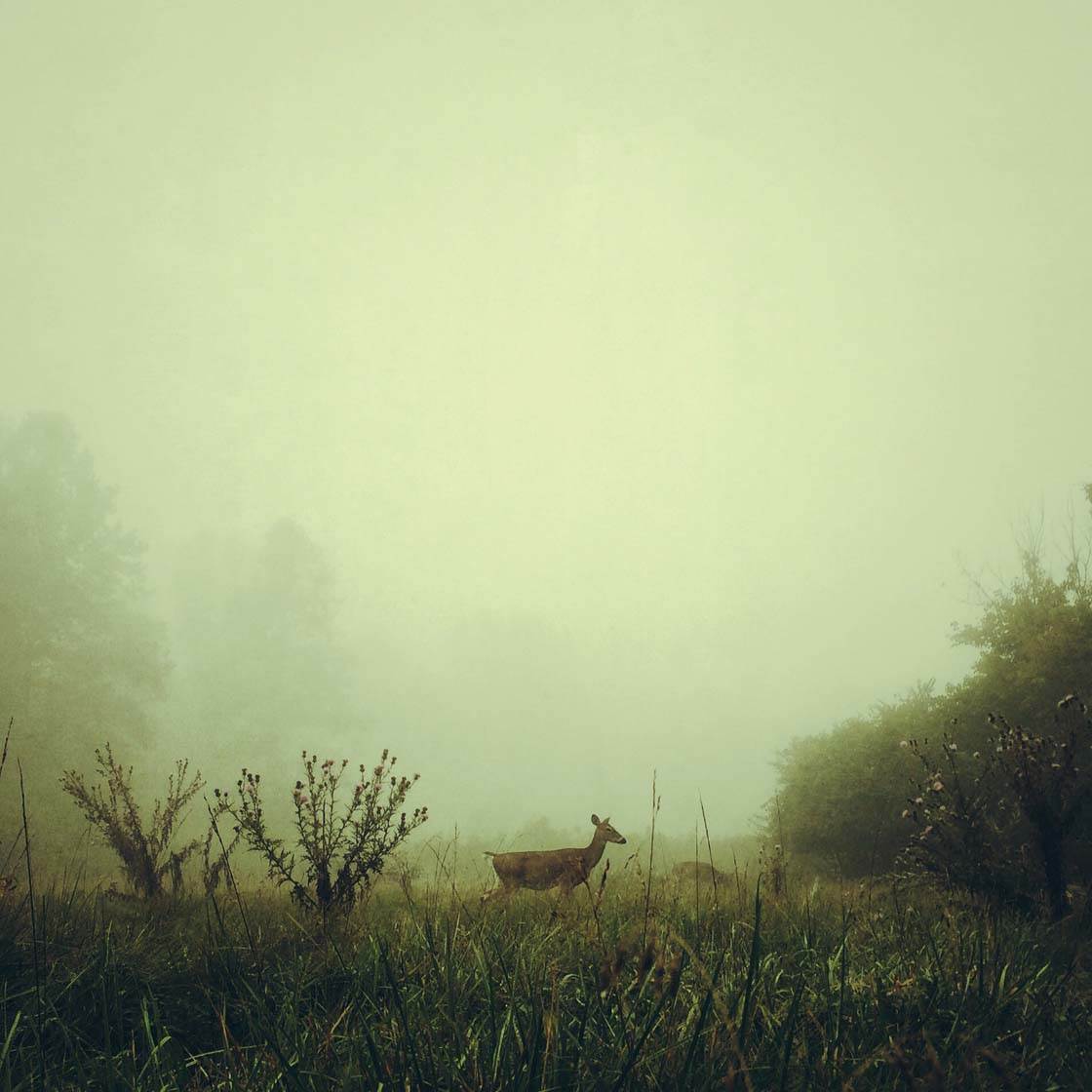 As for the beauty, I do my best to find the beauty in simple locations around where I live. Having someone view a photo and then express shock when they realize it was taken in a location that they've visited for years, is one of the best compliments a photo can receive.
Many of your iPhone photos feature the subjects in silhouette. Do you have any tips for taking silhouette photos?
The silhouettes in my feed actually began as a way to keep my identity and that of my children private.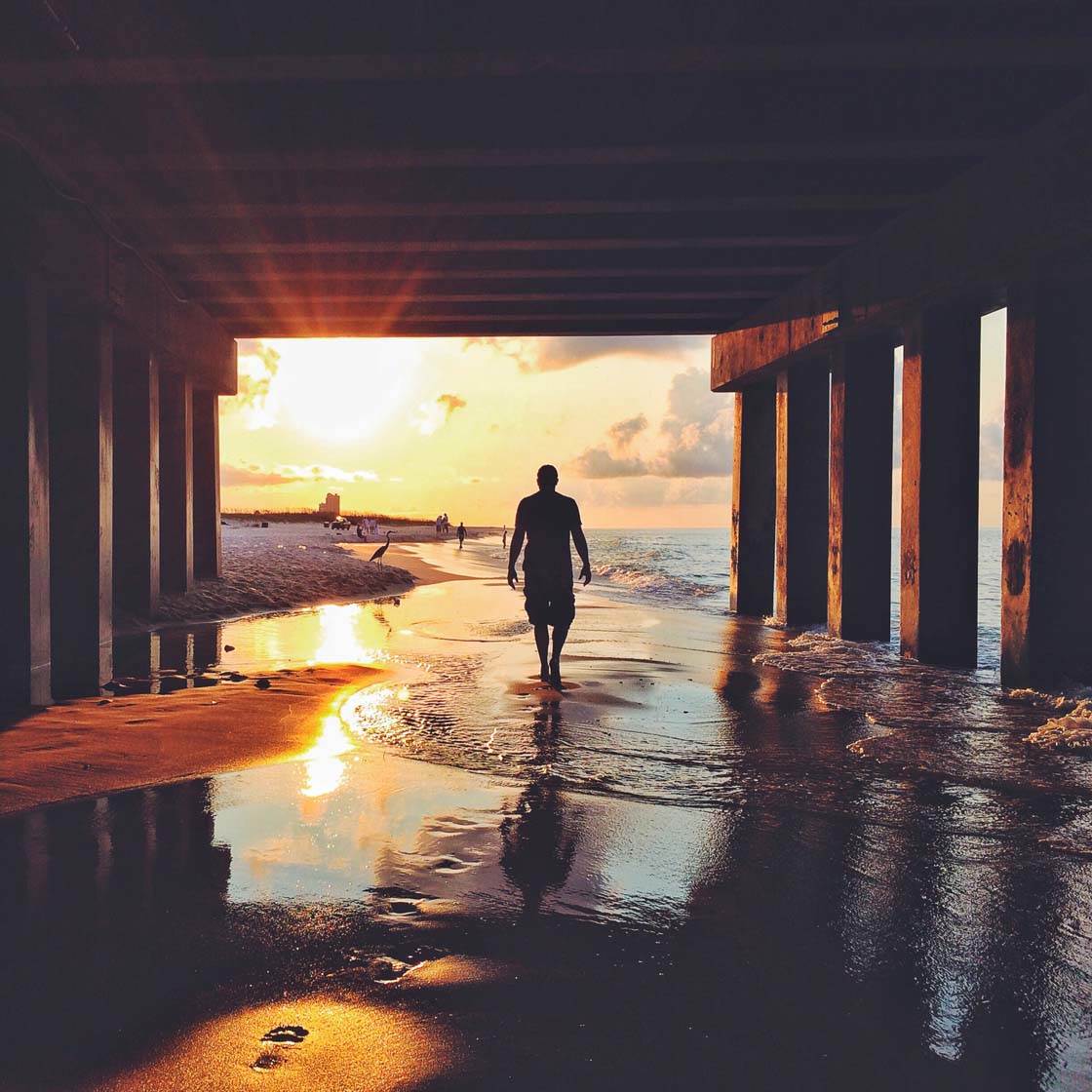 The best tips for silhouettes is to look for strong backlighting and then expose for the brightest part of your image. By exposing for the sky behind the figure, you'll naturally underexpose the subject which you're trying to put into silhouette.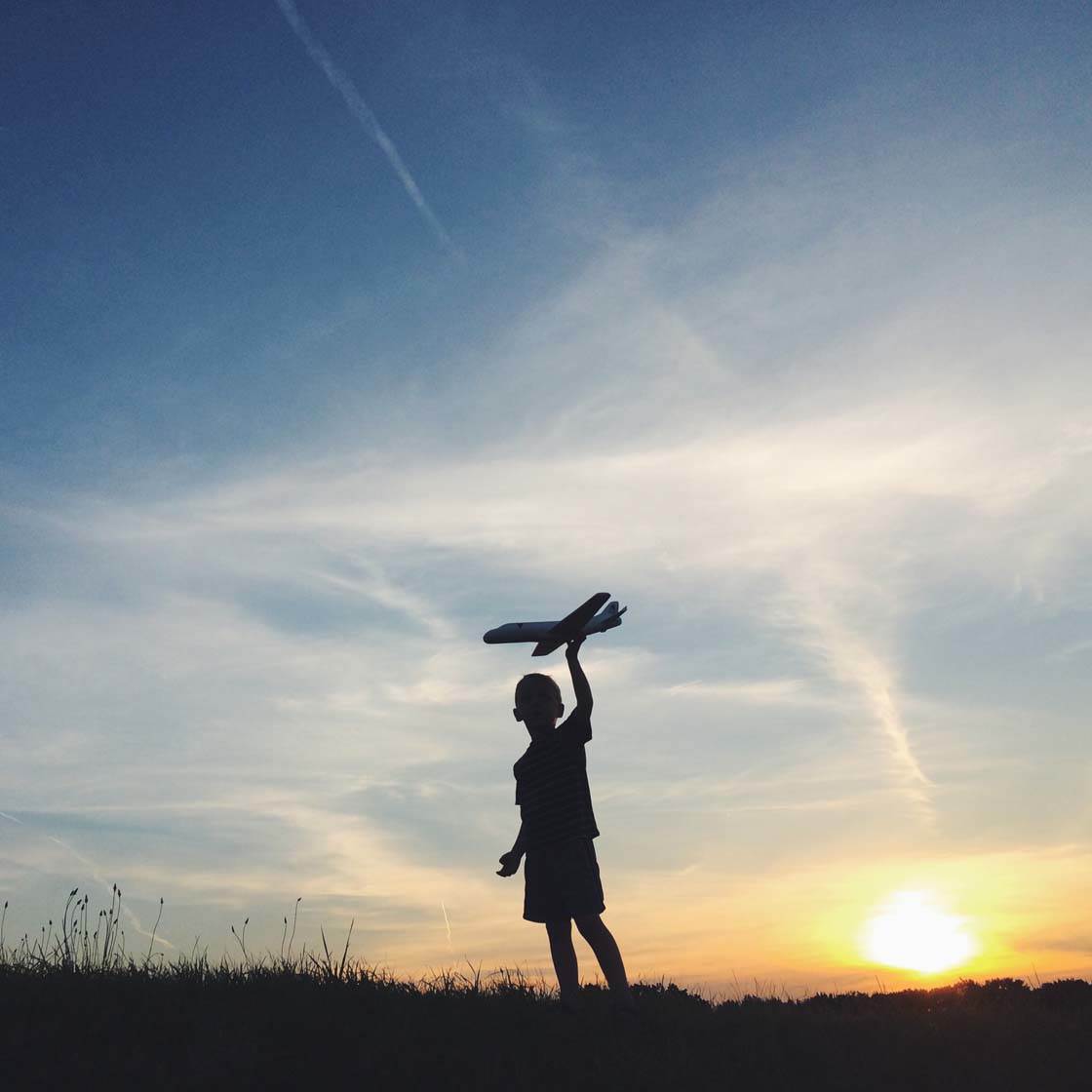 Also, the "selective adjust" tool in the Snapseed app is great for darkening a subject which you would like in silhouette.
Your young children feature in many of your iPhone photos. Have they caught the photography bug too?
My oldest daughter is 10 and she also loves to shoot with her iPhone. She doesn't have a data plan, so it's essentially an iPod for her, but she uses it to capture life around her. I try not to push her into anything, but she has a great eye.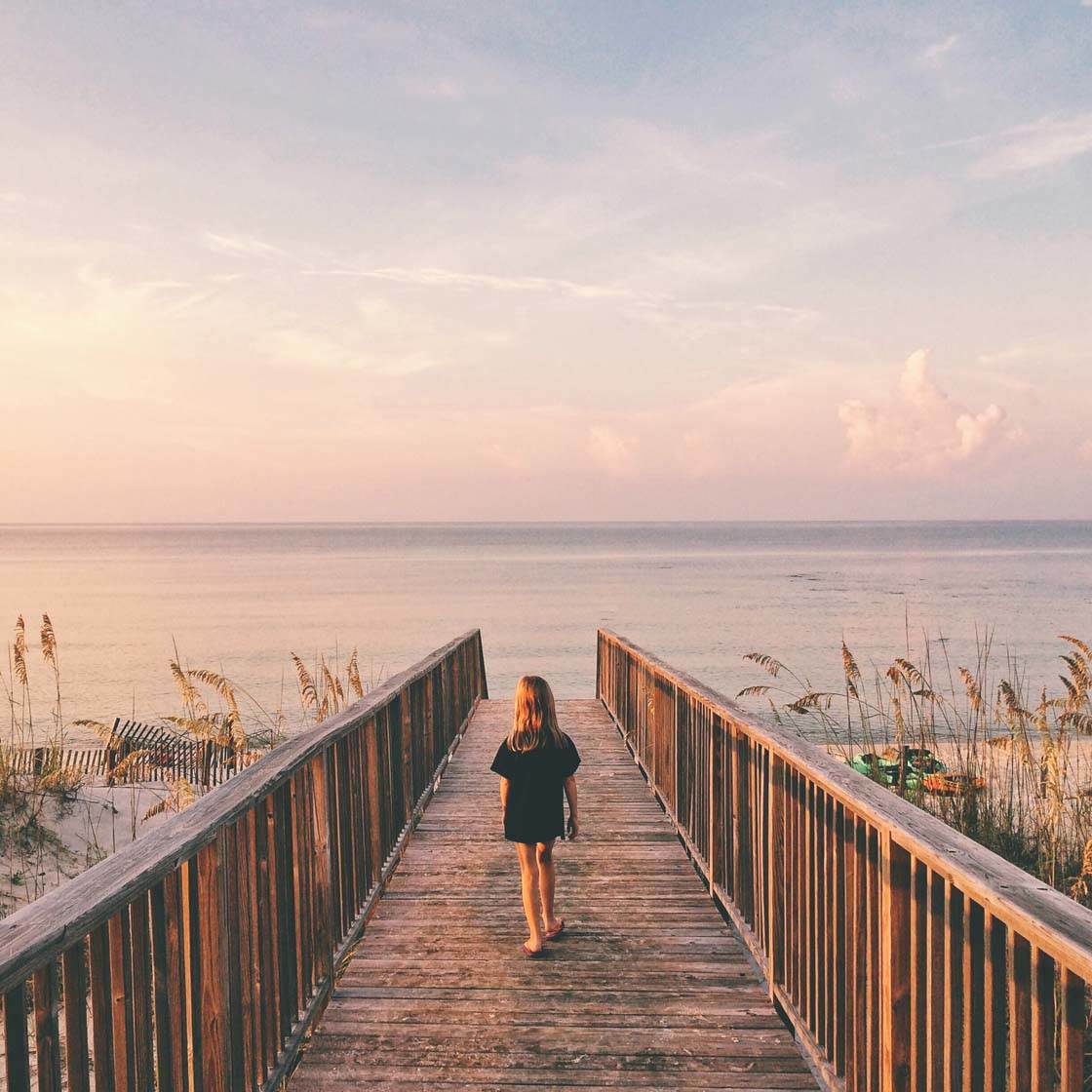 My 7 year-old daughter has a point-and-shoot which she occasionally takes along on our adventures. And Cole, my 4 year old son, even shoots with a small digital camera made for kids.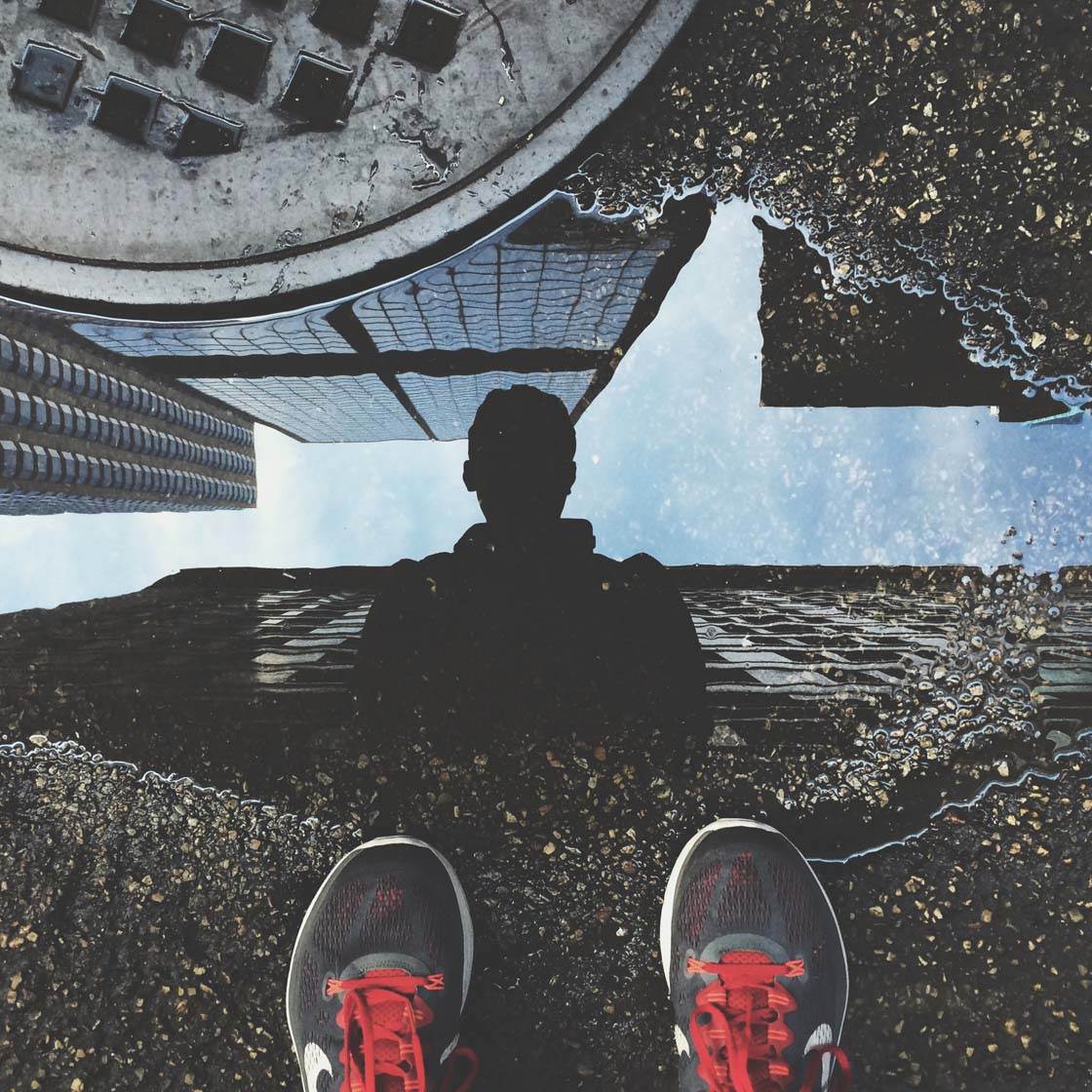 The photos they manage to create are some of my favorites, as we're able to see what life really looks like from the perspective of a child, which is endlessly fascinating.
Tell us about your unique series of photos that you created using the #viewfindersofthepast hashtag on Instagram.
My wife's grandfather left me his Bolsey Model C twin lens reflex camera when he passed away. After several years of displaying it in our home, I decided to bring it along with me one snowy afternoon in an attempt to shoot my friend Eric using a new perspective.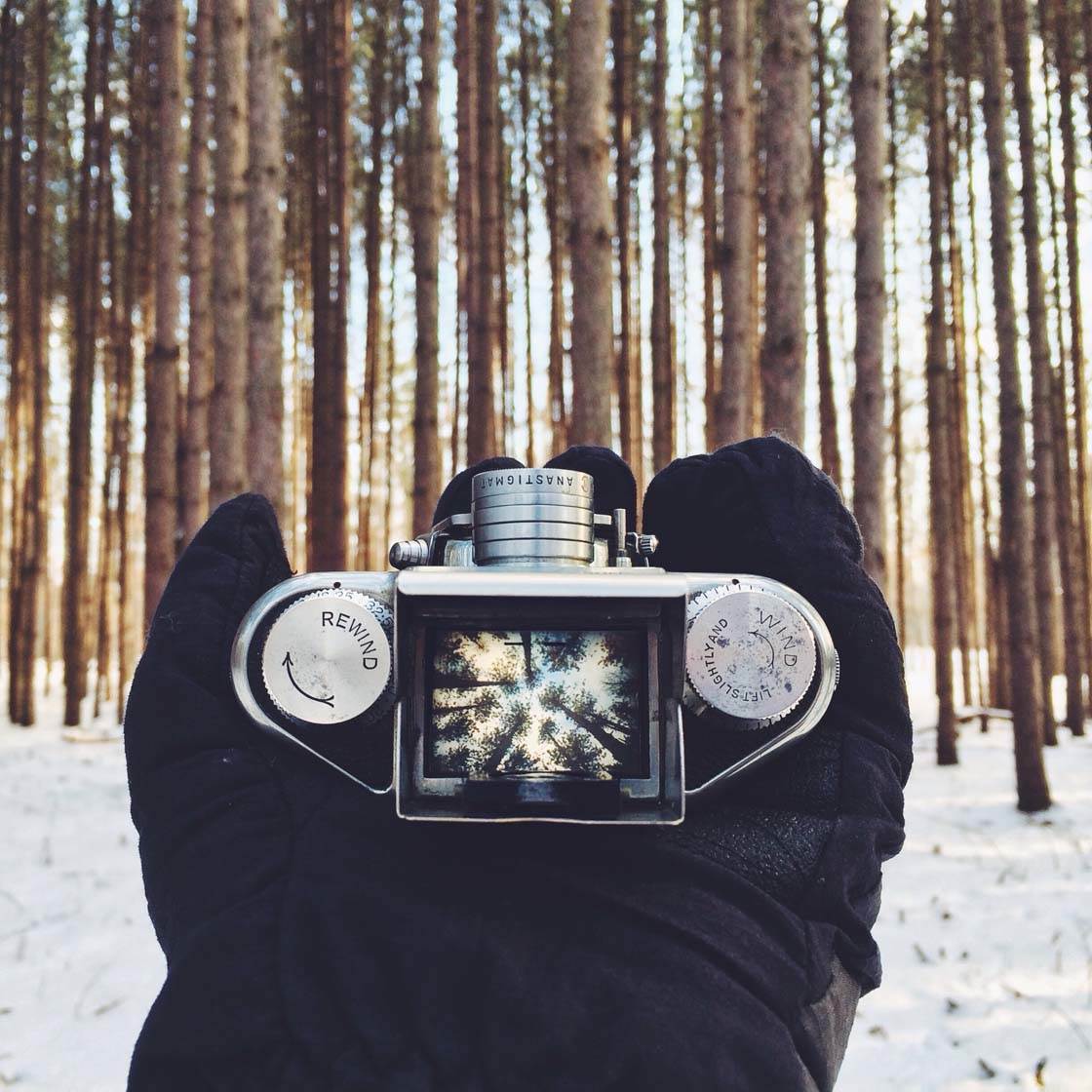 I love the idea of blending the old with the new, and the challenges that are presented when shooting your iPhone down through a viewfinder.
It's pushed me to find "backgrounds" to place the camera on, which allow for the composition I'm looking for, while contributing to the story of the image in the viewfinder in a relevant way.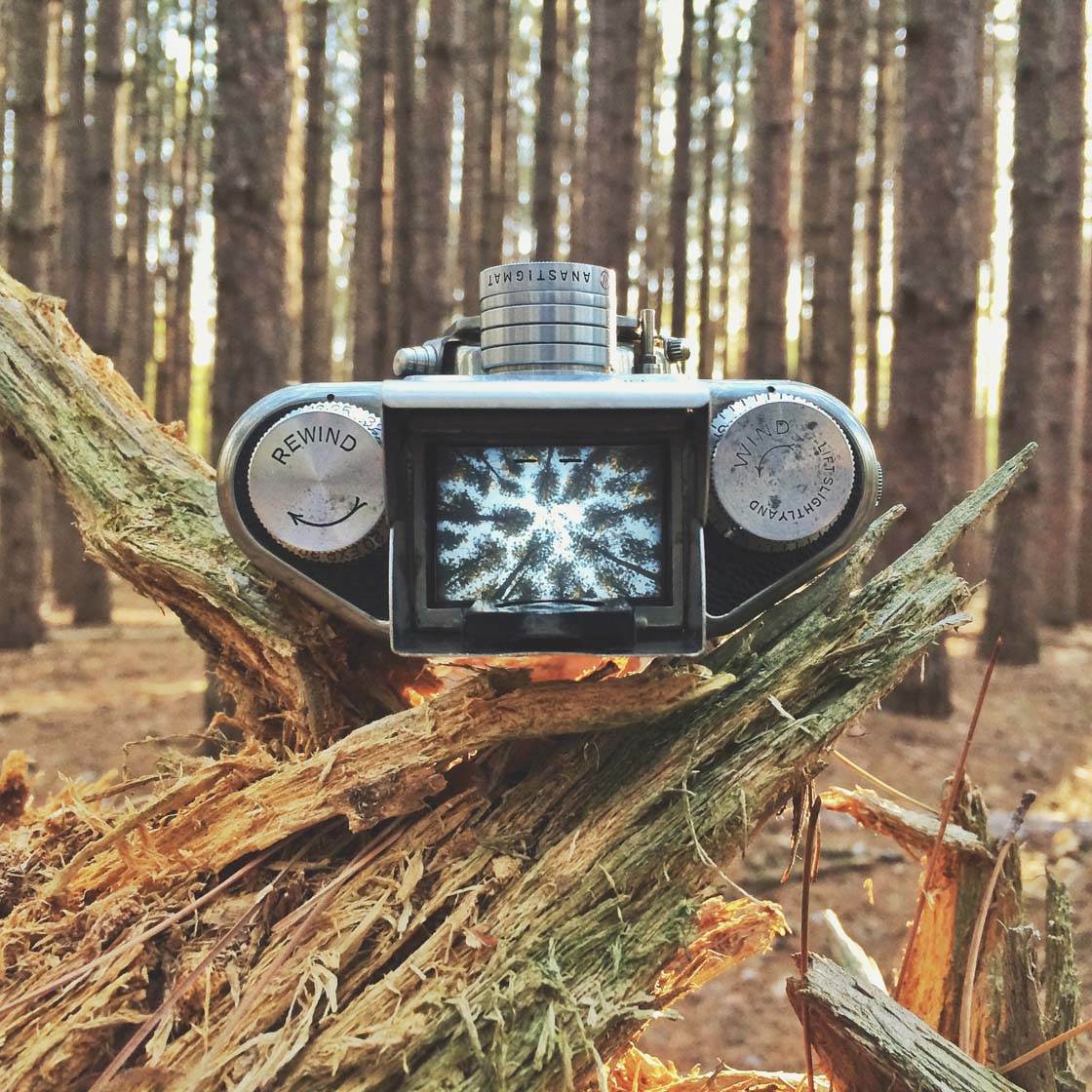 Having the hashtag featured by Instagram on their main page and blog was amazing. And to now see others looking for their own Bolsey Model C to shoot through is incredibly humbling.
Let's talk about apps. Are there any apps that you use for taking photos besides the native camera app?
I typically shoot using the iPhone's native camera. But I'll also shoot with Camera+, Average Camera Pro and Slow Shutter Cam, depending on what the conditions are and the type of image I'm trying to capture.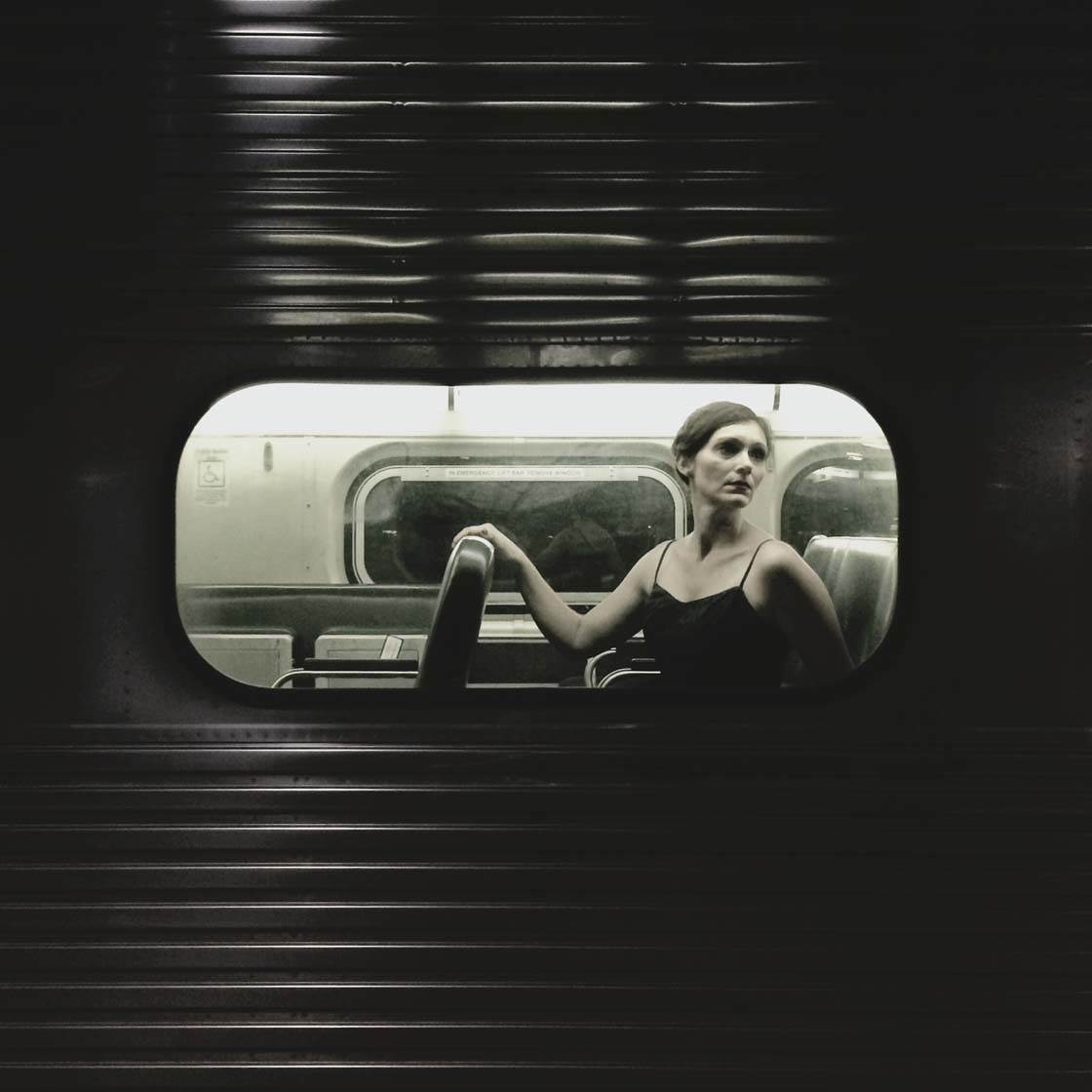 What are your favorite apps for post-processing?

I begin editing almost every image in Snapseed. Then I'll often bring it into Faded or the VSCO photo editing suite to do some finishing.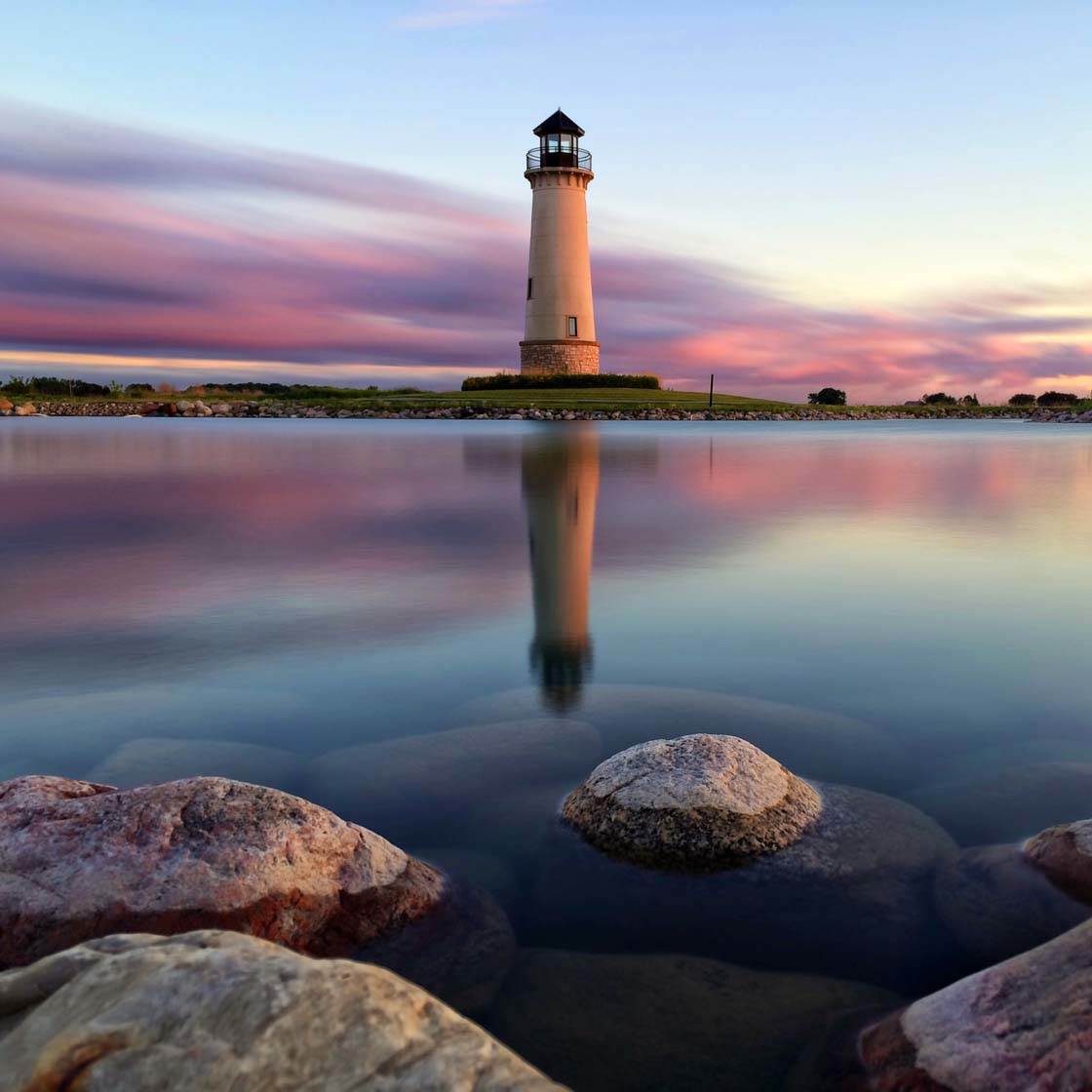 Do you use any iPhone photography accessories? Would you recommend that people buy them?
I always have my GorillaPod with me. It's one of best tripods for iPhones. I use it whenever I'm doing a long exposure photo. But other than that I don't use too many accessories.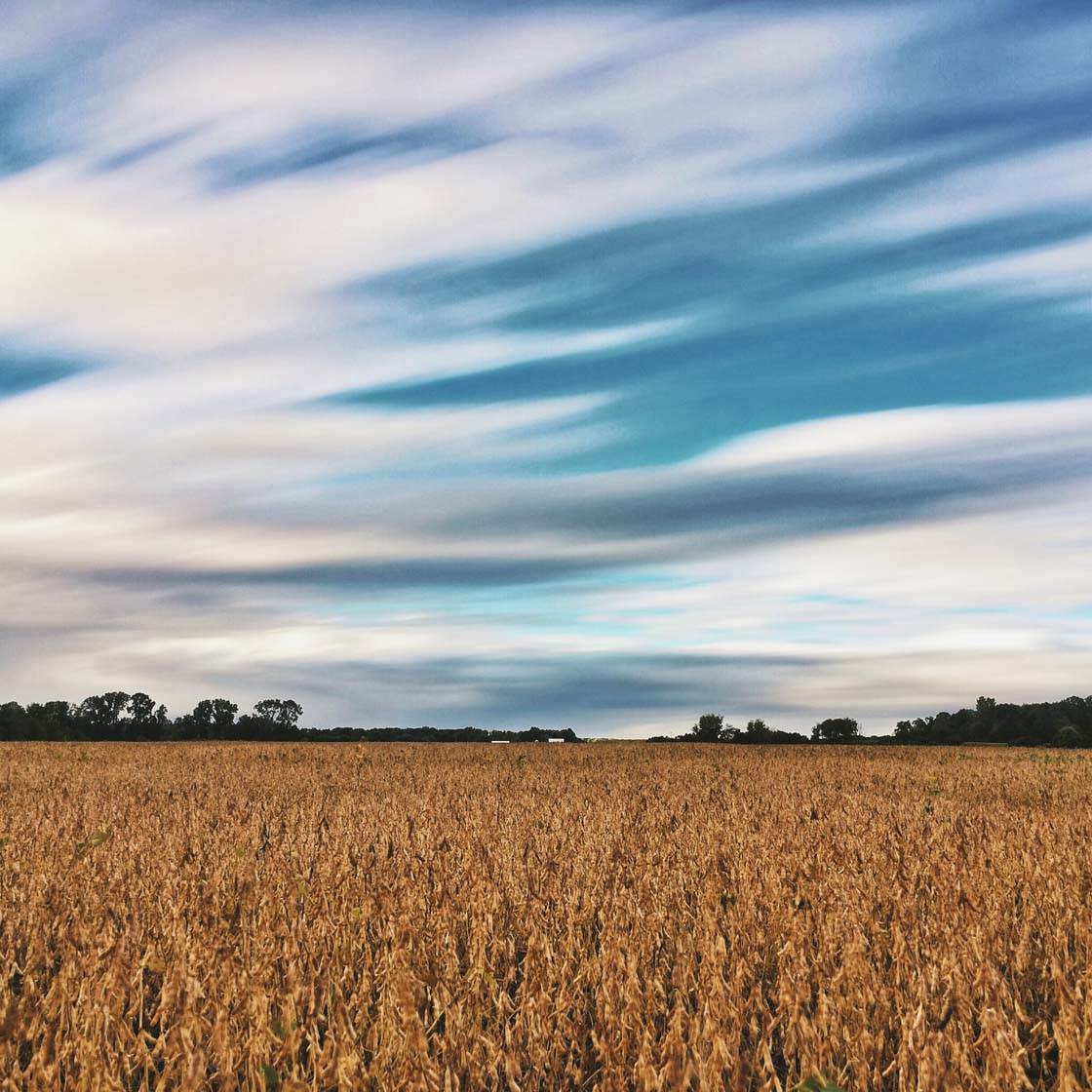 Can you briefly explain the story and editing behind your three favorite iPhone photos?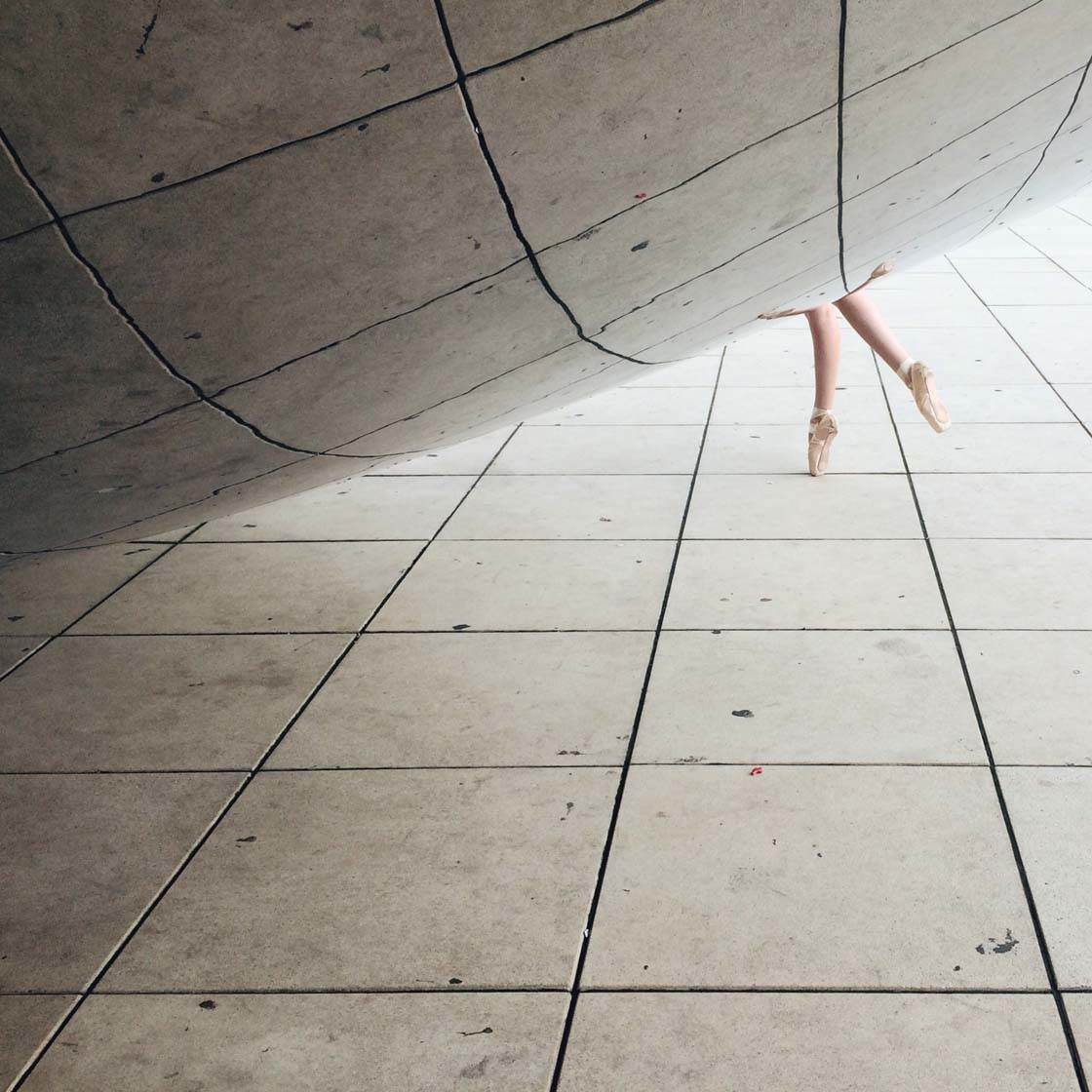 Ballerina At "The Bean"
While visiting Chicago this past July with a few local Instagram friends @hobbes2485, @Scott.Free and @BenMorales, we headed down to the "Cloud Gate" sculpture in Millenium Park for sunrise before we left.
When we arrived, there happened to be a large group of ballerinas already shooting at "The Bean." While at first disappointed that we weren't going to be able to shoot the sculpture empty as we had planned, we quickly recognized the amazing opportunity to work with the dancers around the sculpture.
My friend Scott first recognized this wonderful composition of the dancers feet showing under the sculpture, and I was lucky enough to be able to speak with her and have her move to this side of The Bean and stand where you see her.
The crop and composition was the most important part of the editing process for me with this image. I loved the lines from the bottom drawing up from the corners of the image and then naturally merging with their reflections along the edge of the sculpture.
In Snapseed, I darkened the image just slightly, while also increasing the structure just a bit. Finding a unique perspective of something that's photographed thousands of times every day was one of the most satisfying things about this photo.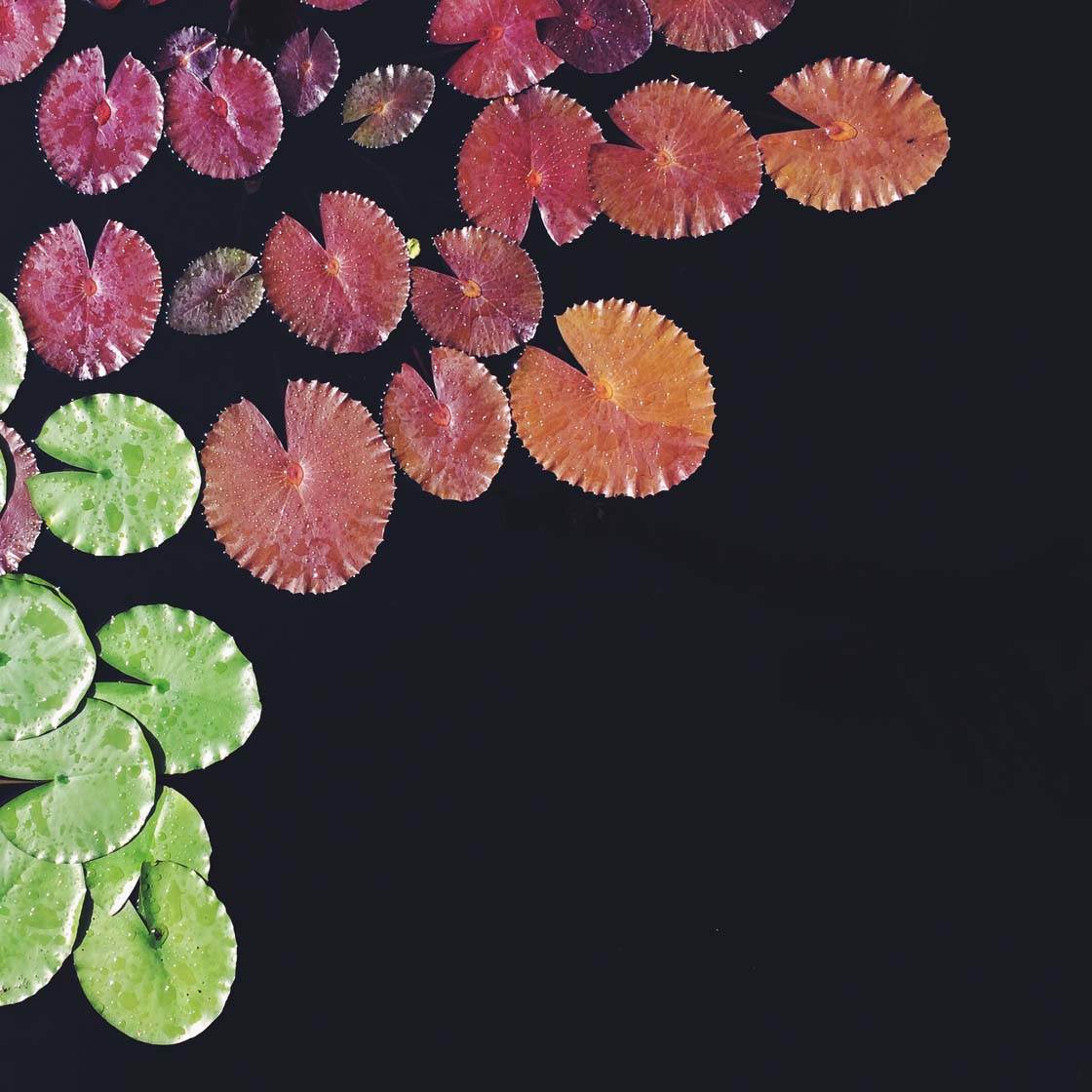 Lily Pads
I visited Philadelphia recently for a project with Neighborhood Film Company. They're an amazing group of talented film makers that have embraced Instagram and iPhone photography.
The project brought us to Longwood Gardens, just outside Philadelphia, where we shot for hours among the incredible gardens on the property. These lily pads are just outside the conservatory and their color variations immediately caught my attention.
After shooting them from several angles, I finally stretched my arms up as high as I could. Reaching out over the top of them, I was able to capture this image from a slightly different perspective.
For the edit, I slightly increased the structure in Snapseed, pulled the color saturation up a very small amount and then used the selective adjust tool to darken the water to achieve the black, non-reflective look which I felt featured the lily pads better.
By darkening the water, I was also able to remove my reflection from the bottom of the image. Both the crop and composition were something that I looked at very carefully to keep the negative space on the bottom right of the photo.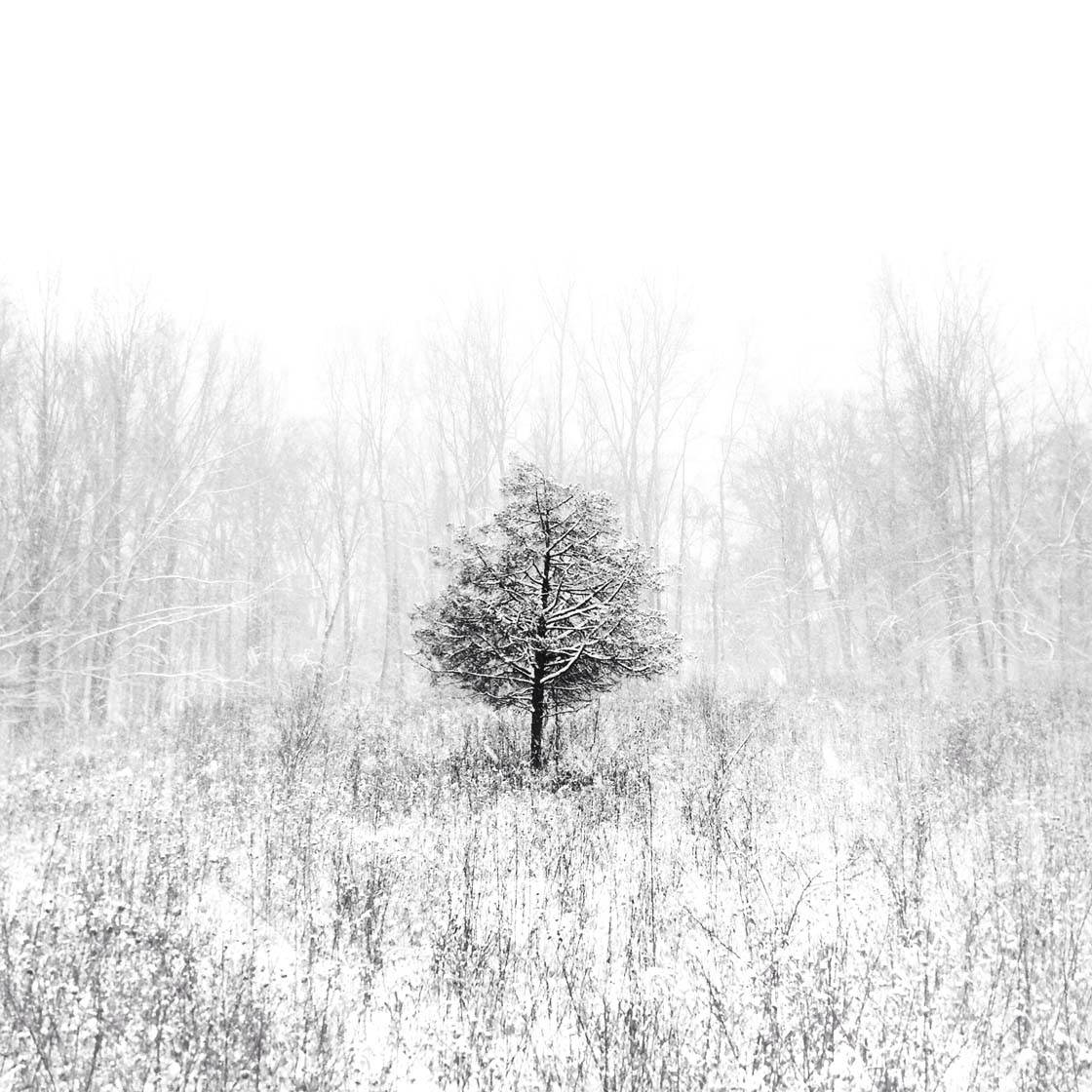 Within The Storm
Northwest Ohio had the worst winter in recorded history, with record low temperatures and snowfall amounts. And yet I was outside exploring with other local Instagram friends at every opportunity we had.
On this particular morning, we had already received about 4 inches of fresh powder before we even met up at this park. I'd forgotten my gloves that morning, which made for a very interesting photo walk, but in the end it was worth it.
After a couple of hours exploring different trails, we came to the end of a boardwalk which left us overlooking a large prairie surrounded by trees, with this one lone tree far off in the distance.
With the snow falling at a rate which made it difficult to see, I made my way down a hillside and then through the prairie, thick with shoulder high briers, catching clothing with each step.
I took several shots, many of which had snowflakes on my iPhone lens, but I was thrilled to see this one as I looked through them at home after warming up with some coffee. I couldn't have been more thrilled with the motion of the snowflakes as they swirled around the tree.
After doing an edit of a color version, I decided I liked the way the tree felt more isolated in the black and white version. To edit, I completely desaturated the image to remove all of the color, and then slightly increased the contrast.
With the selective adjust tool, I darkened the tree trunk and a few of the larger branches to make the tree pop from the snowy background even more.
A lot of your iPhone photos have strong symmetrical composition using reflections, lines and central subject placement. What advice would you give to aspiring iPhone photographers about composition?
For me, composition makes or breaks an image. A strong composition contributes to the story you're telling. Knowing that, I pay great attention to those elements which you mentioned.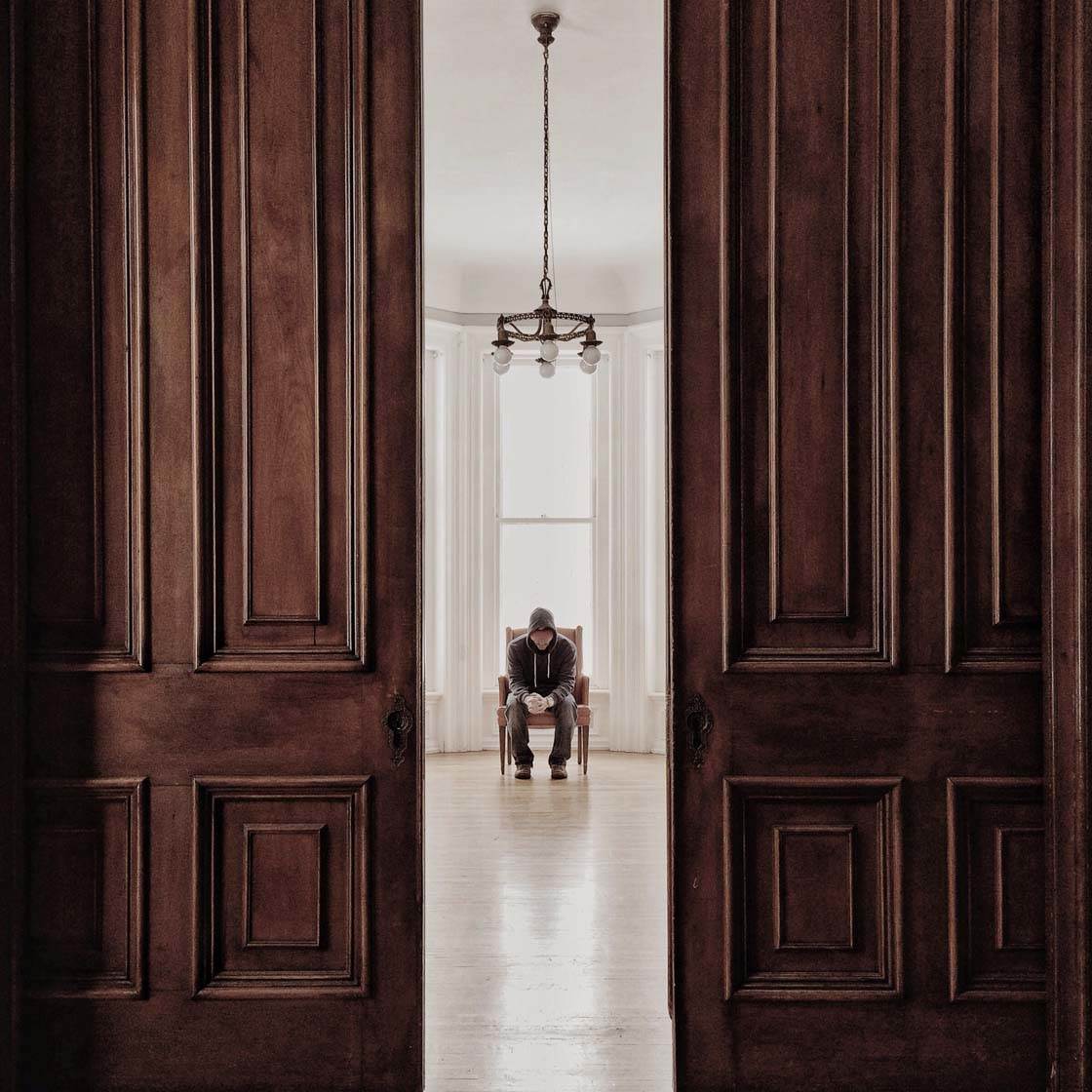 The best advice I can give to an aspiring iPhone photographer is to find a composition style which speaks to you and the story you're trying to tell with your photo.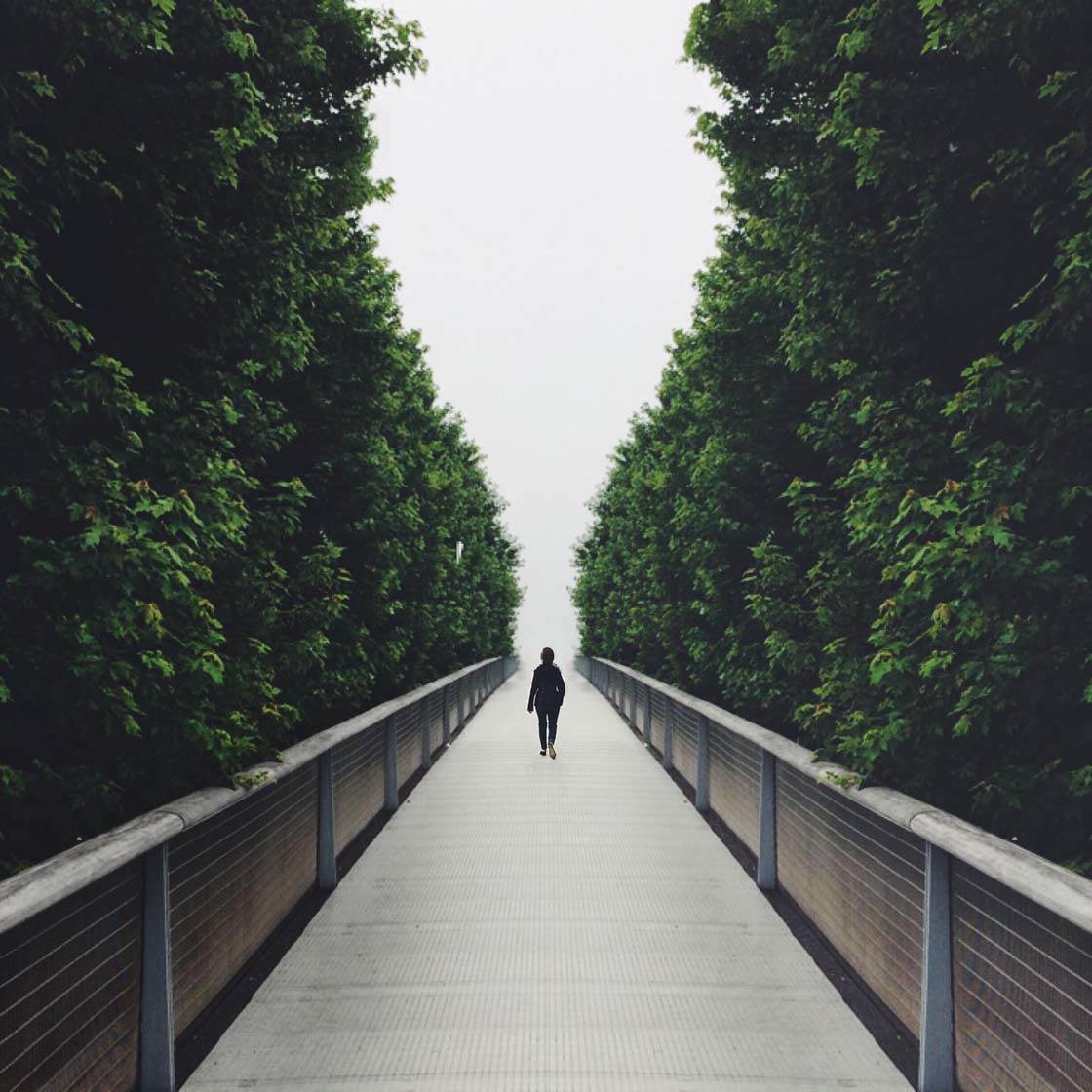 And while your style may be different than mine and everyone else's, be sure you have a reason for what you're doing. Everything should be working to make the image better, rather than fighting against the other elements in the photo.
You have a loyal following on Instagram, with over 124,000 followers. How has Instagram influenced your photography and what does this online community mean to you?
Instagram has given me a creative voice which I never had before. And while the large following has allowed me to engage with a wider audience, my answer to the question wasn't any different when I had 500 followers.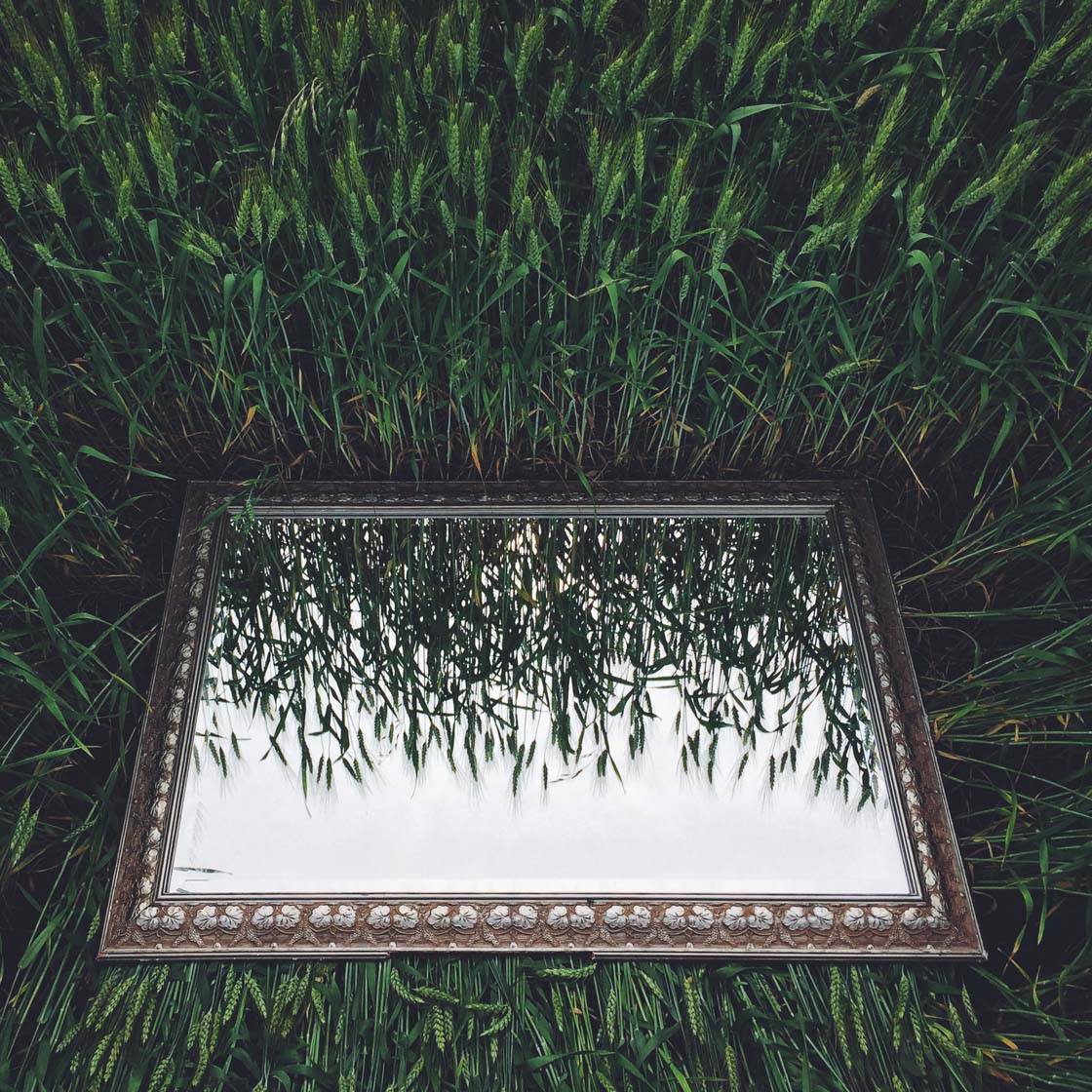 For me, Instagram not only allows me to share my view of the world around me, but more importantly it's allowed me to find a community of creative friends who inspire me through their own images every single day.
Their own vision has encouraged me to seek the beauty all around me, to get out and explore my community and to then, in turn, share my vision with others.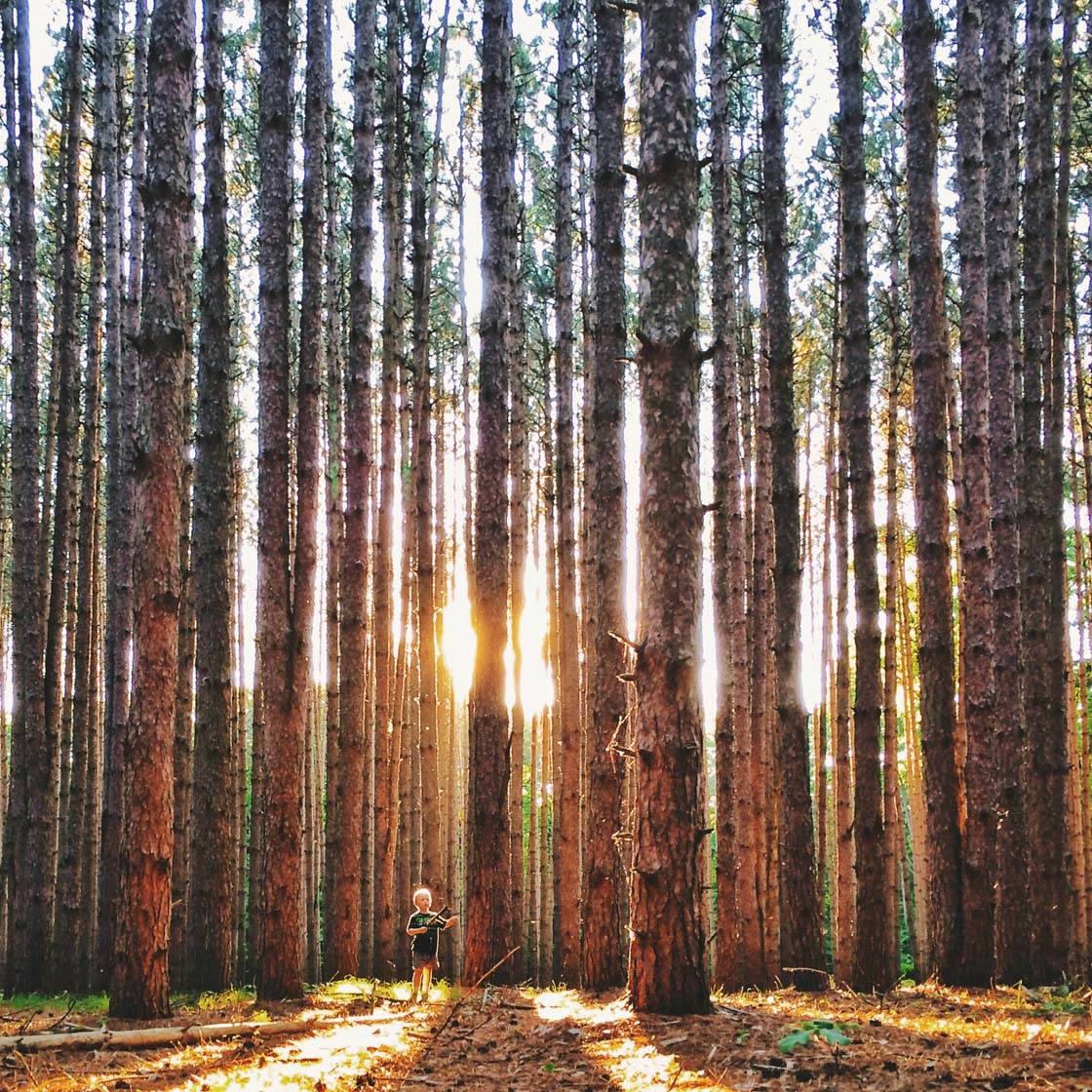 The authentic support of the Instagram community which has embraced me is something which you then feel a desire to return.
Which iPhone photographers do you admire the most?

@adamjoelsmith, @jasonmpeterson, @hobbes2485 and @bigmanjapan.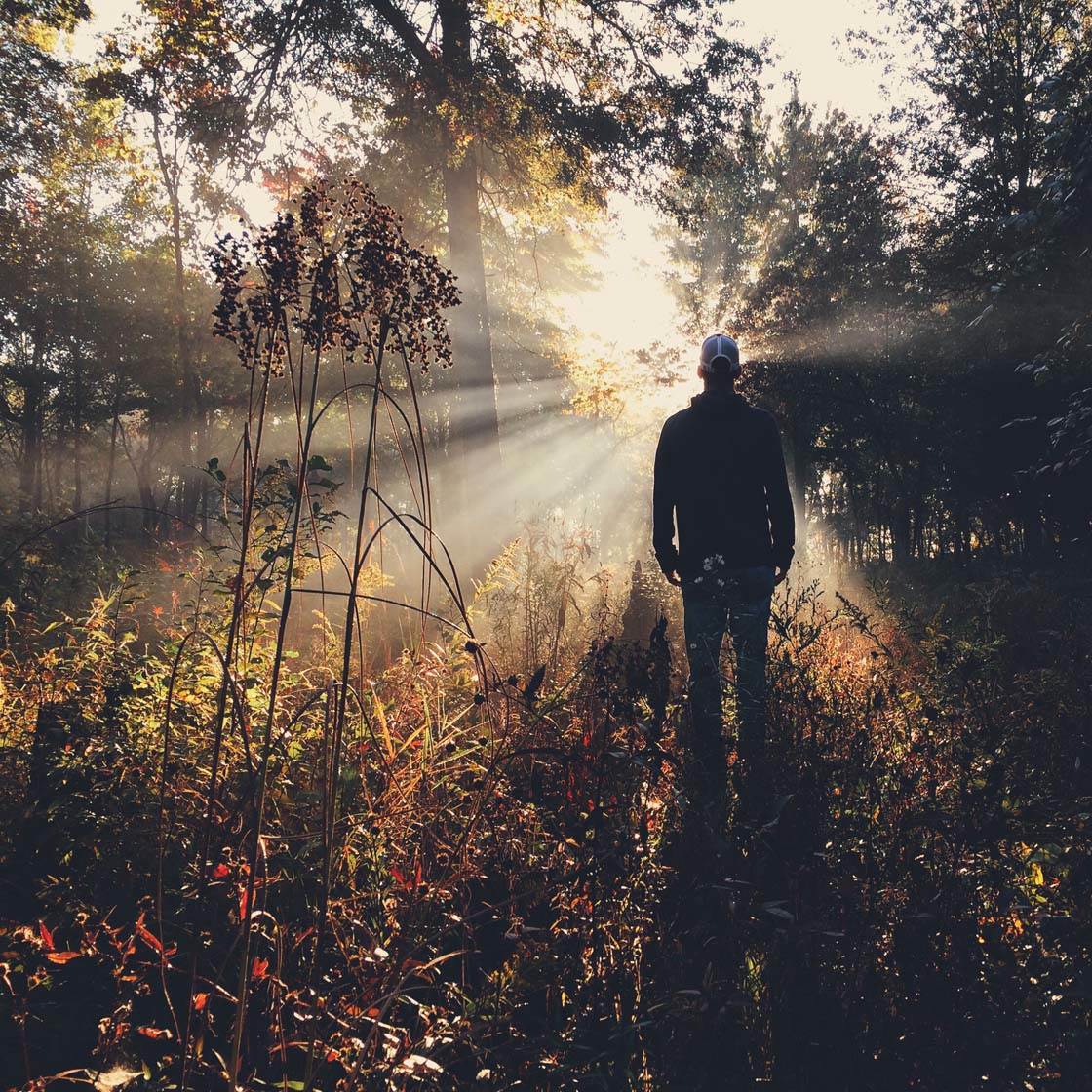 Where can we see your iPhone photography?
Everything on my Instagram account is from my iPhone, but I also share on Twitter with the same name (@littlecoal). I have all of my images for sale at twenty20.com/littlecoal.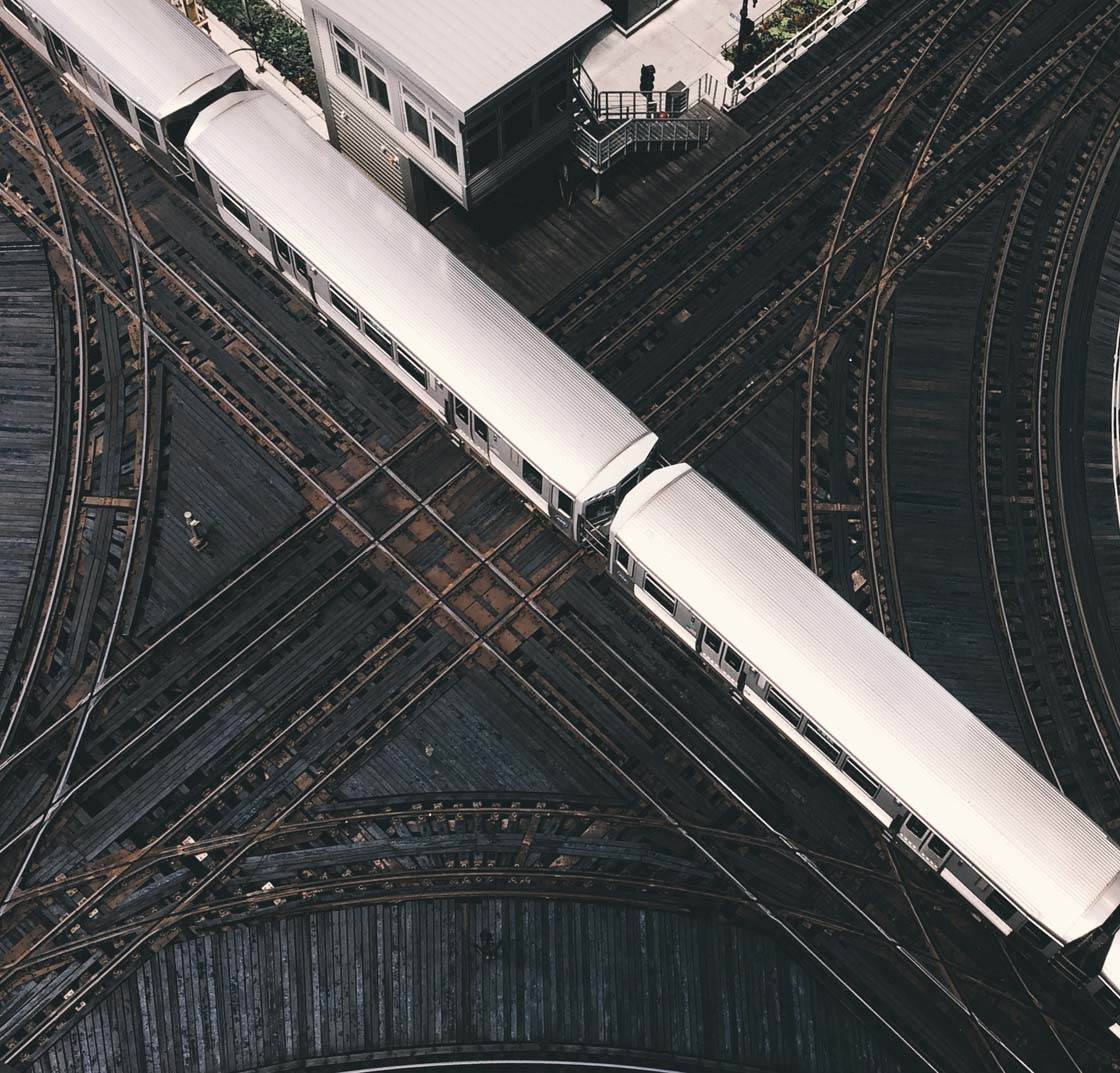 I've had images shown in three Mobile Photography exhibitions at The Columbus Museum of Art in Columbus, Ohio.
My photos have been published in Midwest Living magazine, Huffington Post, Mashable, Twenty20 Vol. 1, several local magazines, The Toledo Free Press newspaper and an upcoming issue of Shooter magazine.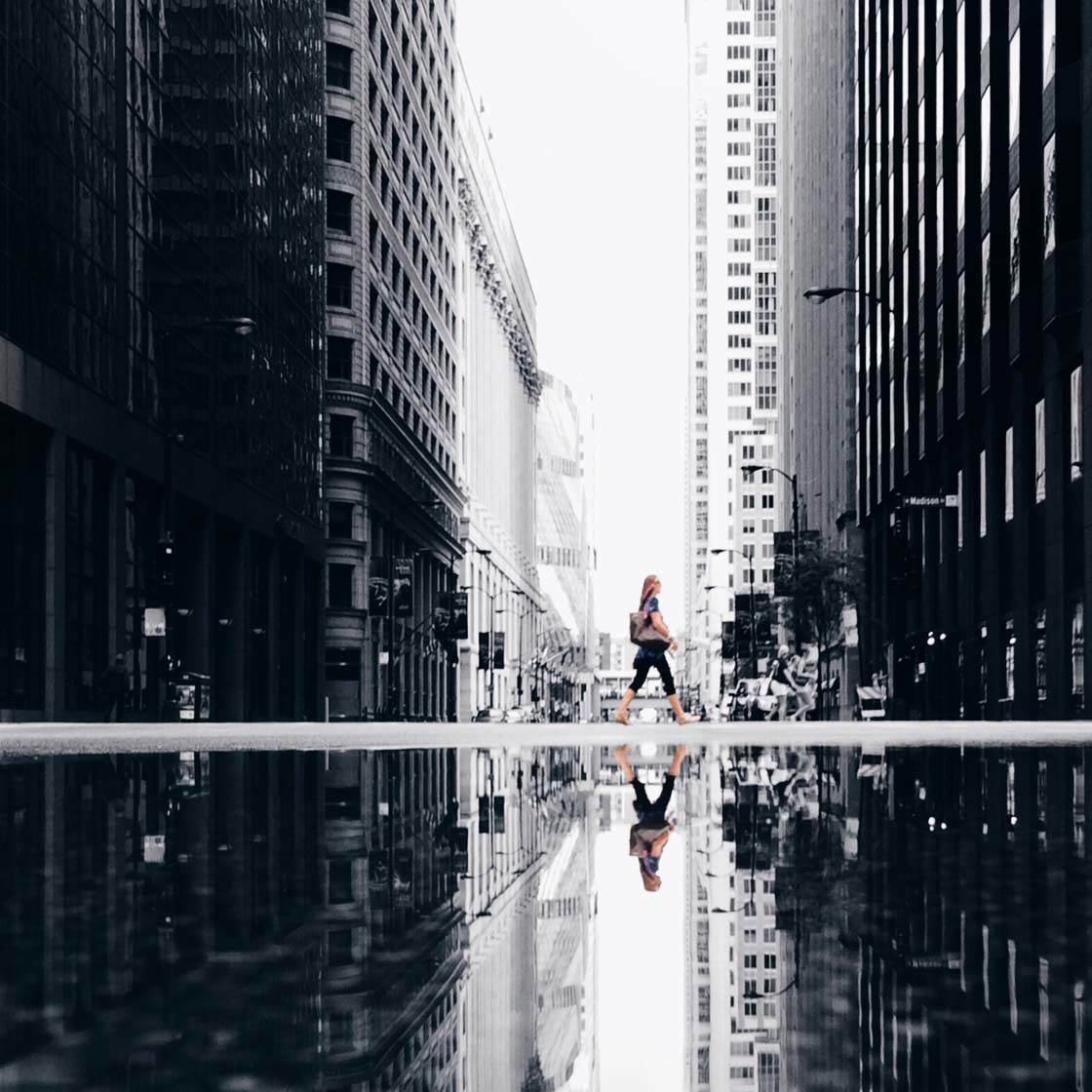 Also, I shot with my iPhone behind the scenes on a commercial with @NeighborhoodFilm this July, and did a campaign for Otterbox.
In September 2013, I had an Instagram iPhone image selected as the grand prize winner in a photo contest held by the Instagram page @JoshJohnson, and sponsored by @FiatUSA where I won a 2014 Fiat 500L.