Do you want to capture gorgeous, colorful landscape pictures? Colorful landscape photography may seem tough, but it doesn't have to be. In this article, you'll discover 6 tips for shooting colorful landscape photos–photos that are guaranteed to blow people away!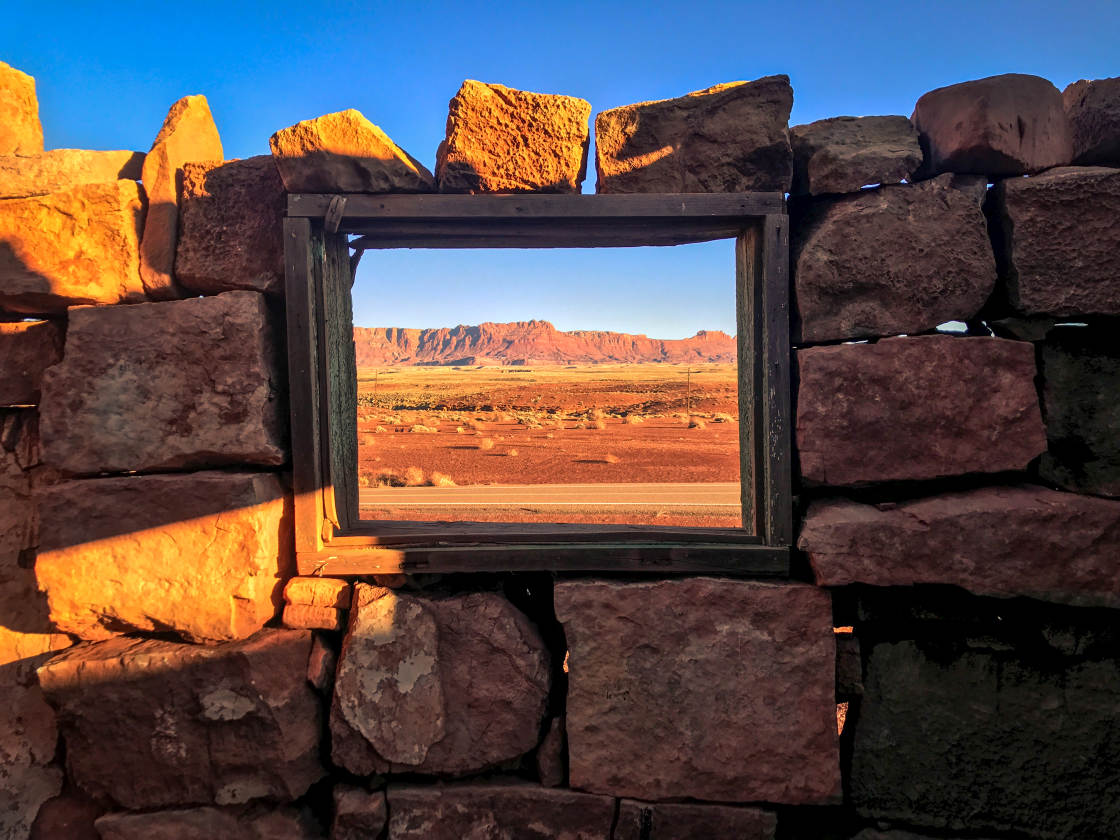 1. Shoot At Sunrise & Sunset For The Best Light
If you want to take truly beautiful landscape photos…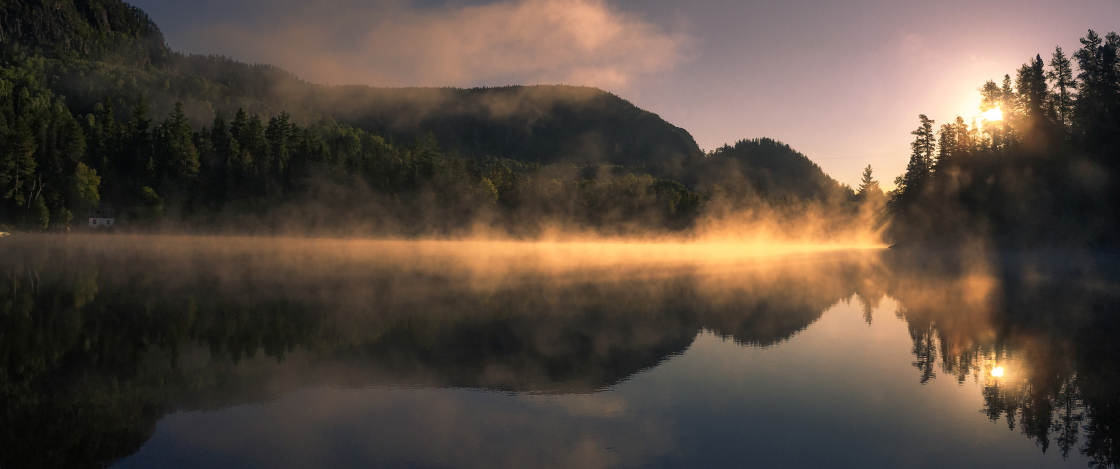 …then you've got to have some great light.
You need light that will make the colors glow. You need eye-catching light.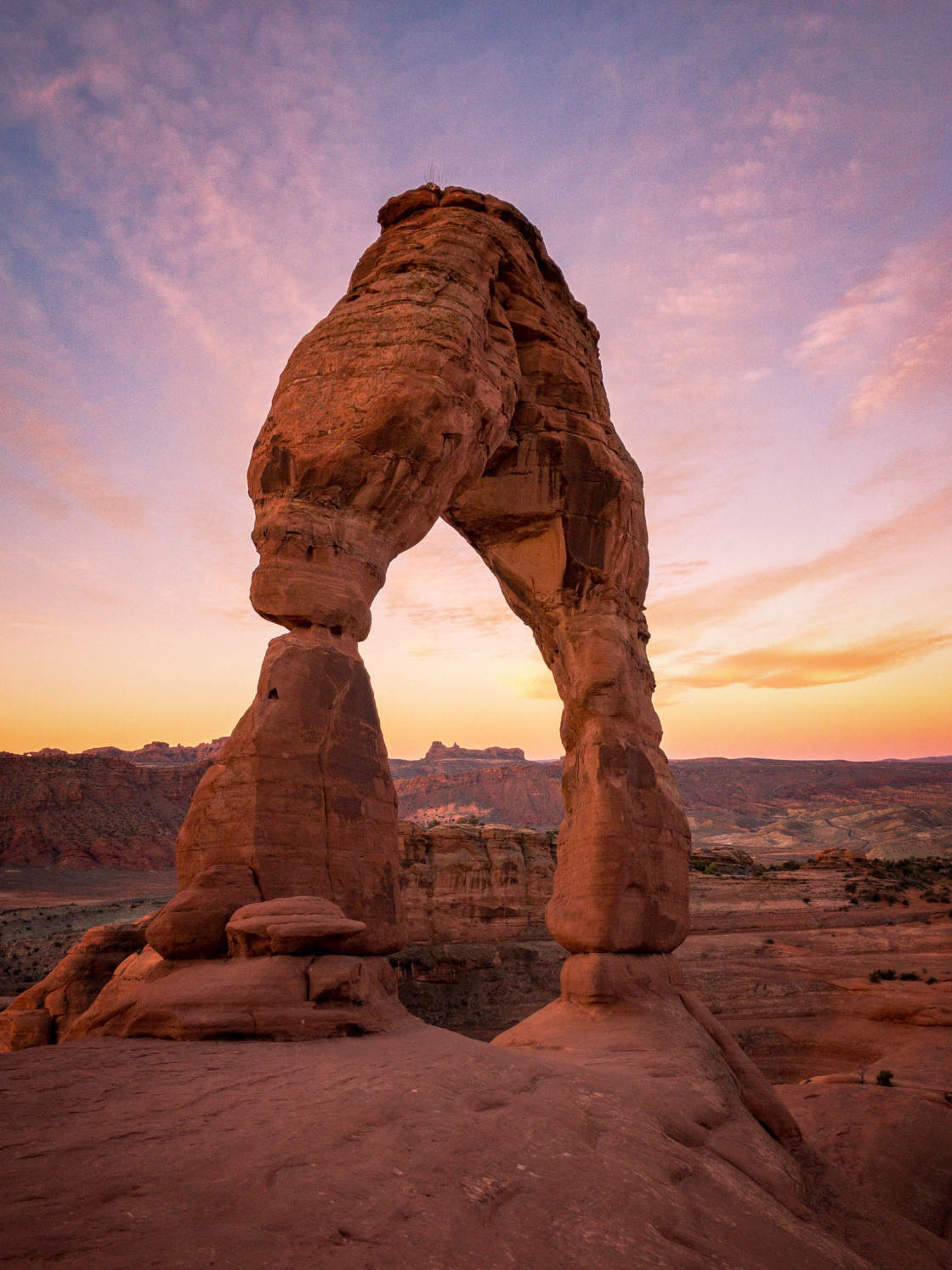 So, what type of light do you need?
You need the light of early morning and late afternoon.
This is known as golden hour light.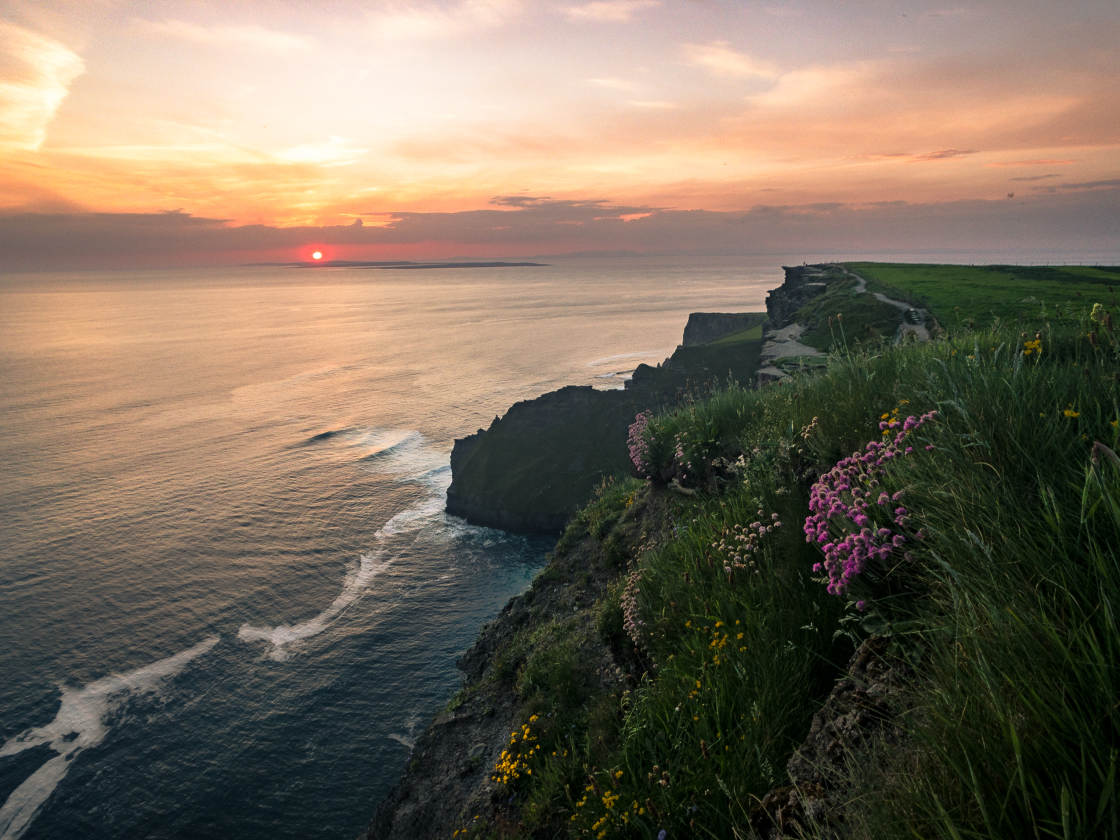 During the golden hours, the sun sits low on the horizon. It casts a golden glow across the landscape–which is perfect for colorful, dramatic photography.
Under a golden sun, colors become saturated. They become warm and inviting.
Personally, I prefer shooting in the morning–just after sunrise.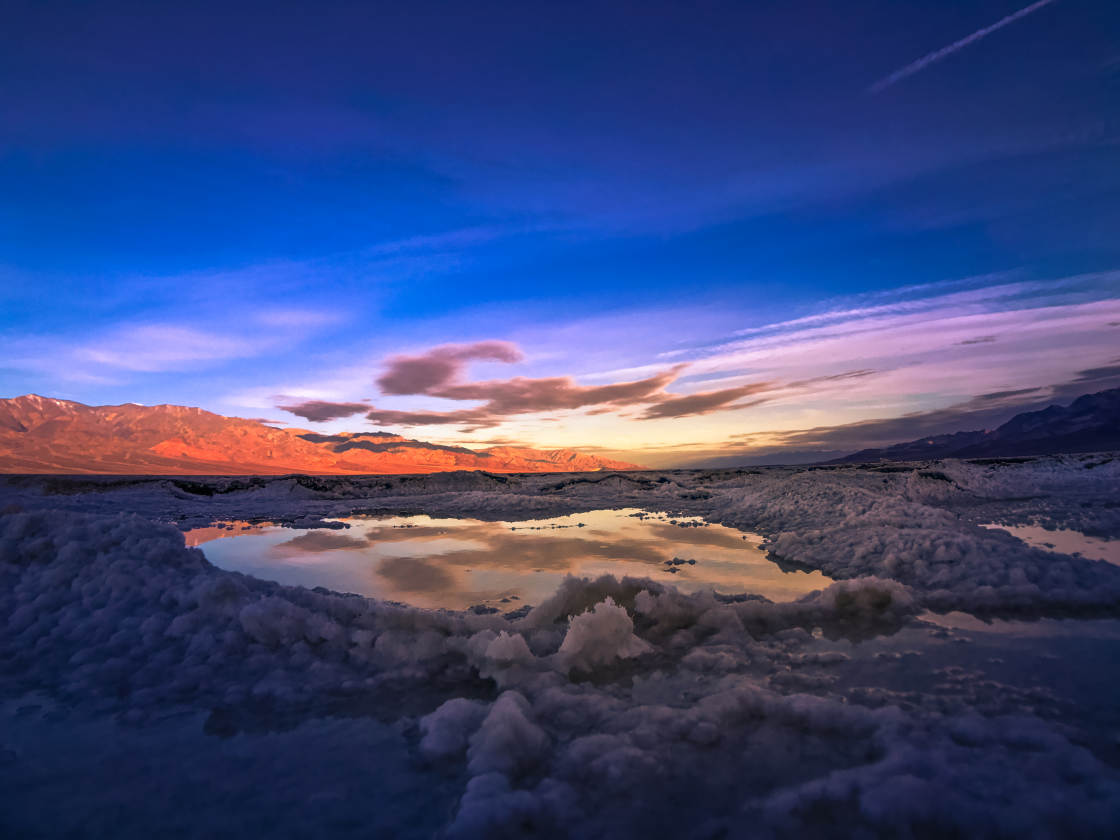 The landscape is so peaceful. And water tends to be completely still (which allows for some great reflections!).
If you shoot in the morning, you often won't have to fight through crowds, either. Not many people make it out for sunrise. So this is an excellent time for us landscape photographers.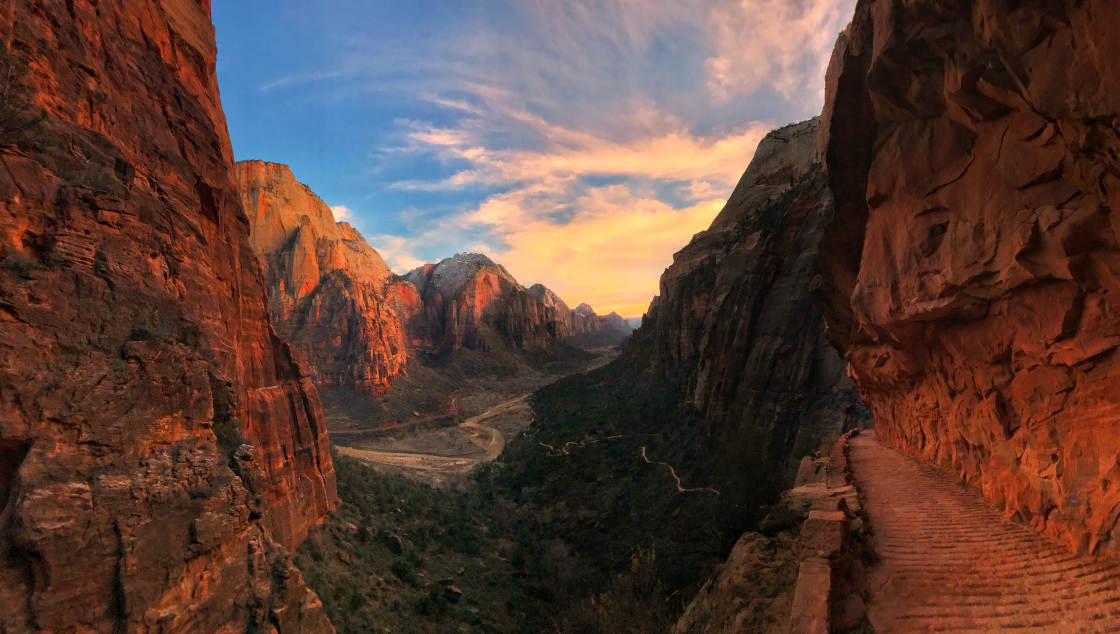 Regardless, here's the key:
If you want wonderfully vibrant colors, shoot during the golden hours.
And speaking of light…
2. Find Backlit Scenes For Gorgeous Colorful Landscape Photography
Golden hour light is incredible.
But did you know that you can further enhance your landscape colors?
You can make the golden light more powerful. And you can make it more noticeable.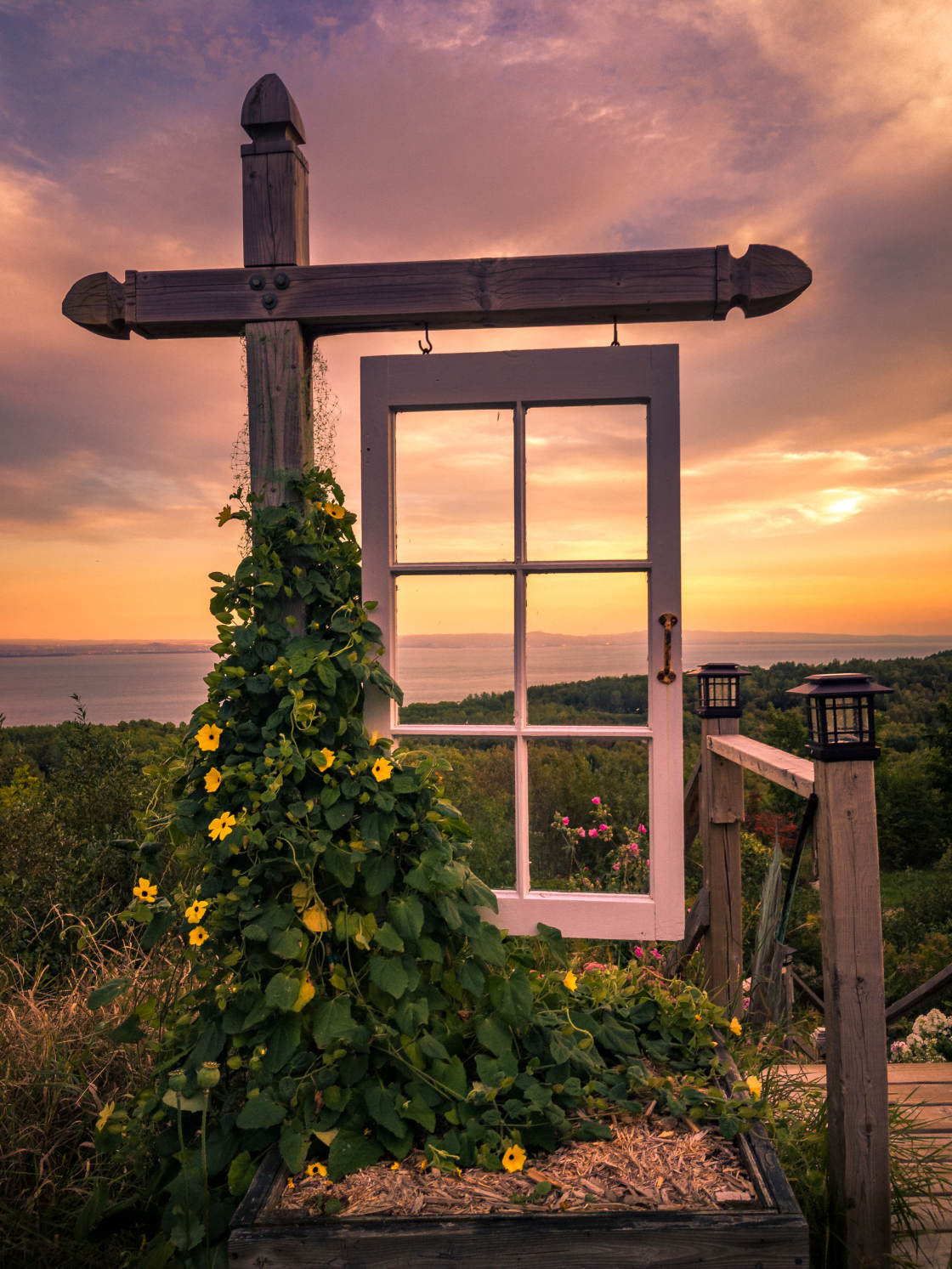 Here's what you do:
You shoot during golden hours.
But you don't shoot just any scene.
Instead, you position yourself so that the sun is coming from in front of you. And you find a subject that's between you and the sun.
Now, this is called 'backlighting'–when the light comes from behind your subject.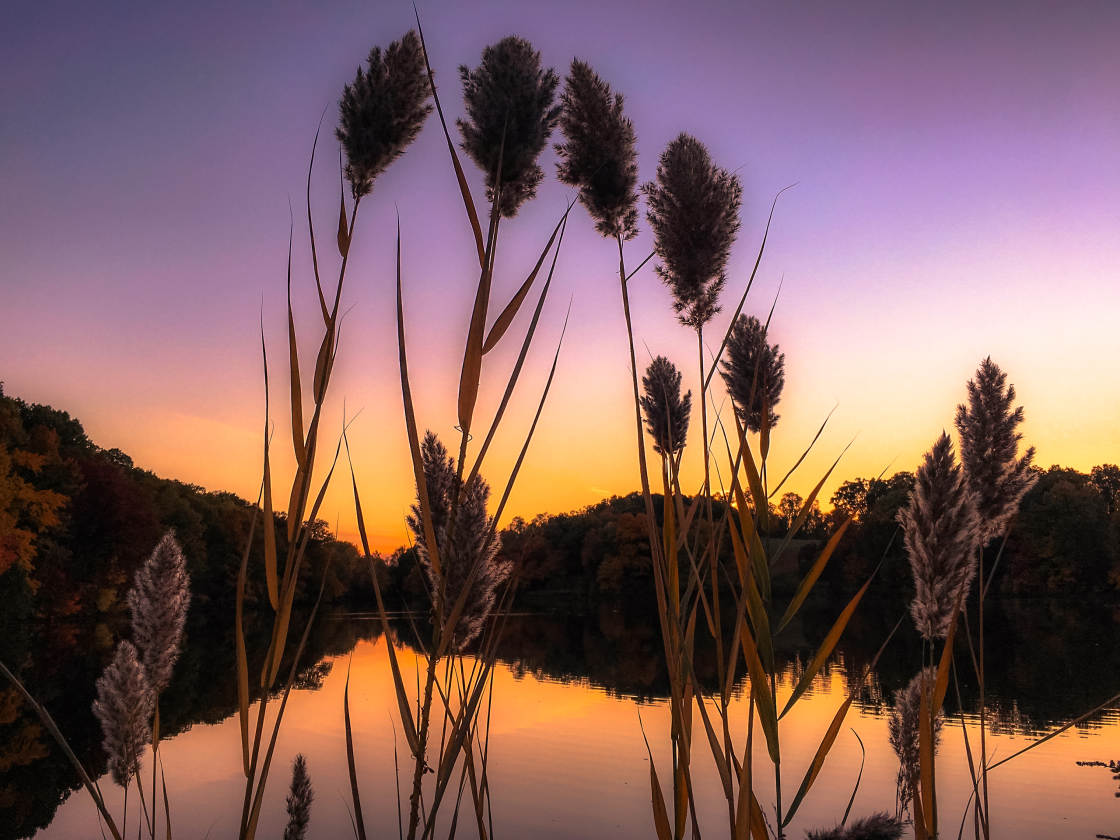 When you shoot towards the light during the golden hours, you'll capture incredible colors in the sky.
This is stunning. But you want to be careful.
Because you mustn't include the sun in your shot.
If you do, the sky will be far too bright–and your iPhone will render it a bright white.
Or your subject will be far too dark, and your iPhone will render it a silhouette.
Instead, you must set up the shot so that the sun is just out of the frame. Or you can position the sun behind your subject.
Before you press the shutter button, tap on your subject. This ensures that the iPhone knows to emphasize your subject (rather than the sky behind it).
If you can take some backlit landscape photos, your portfolio will look incredible.

3. Shoot Before Or After A Storm For The Most Dramatic Skies
Here's a tip that will allow you to find the most dramatic, colorful skies for your landscape photography.
It's really, really simple.
You just have to shoot before or after storms.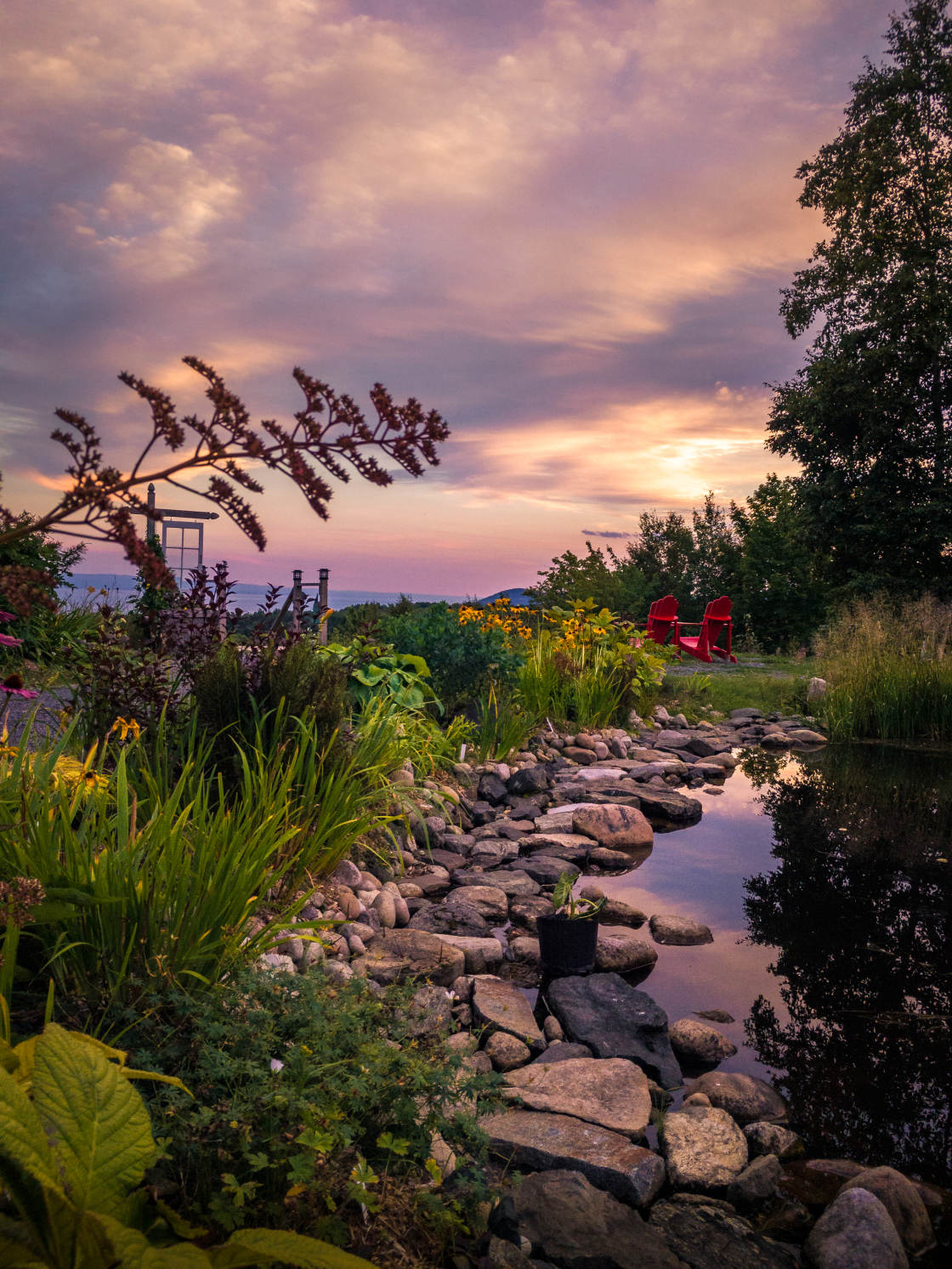 Let me explain:
Storms blanket the horizon with clouds. When they do this, the sun is blocked from view.
But as soon as the storm is finished (or just before it starts), the sky often isn't completely covered by clouds.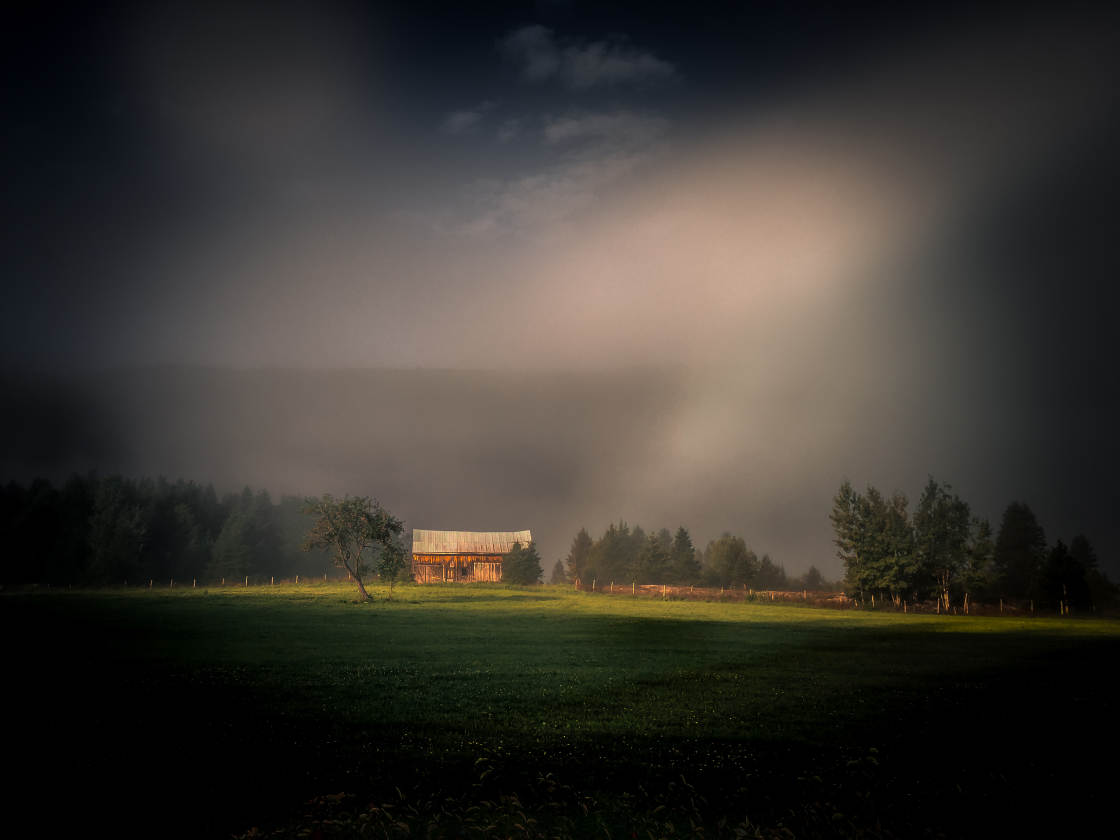 There are a few small gaps–gaps that allow the sun to shine through.
It's during these moments that the sky goes crazy with color. And the land will be bathed in stunning light.
If you can capture such gorgeous light, you'll be so happy with the photos you take.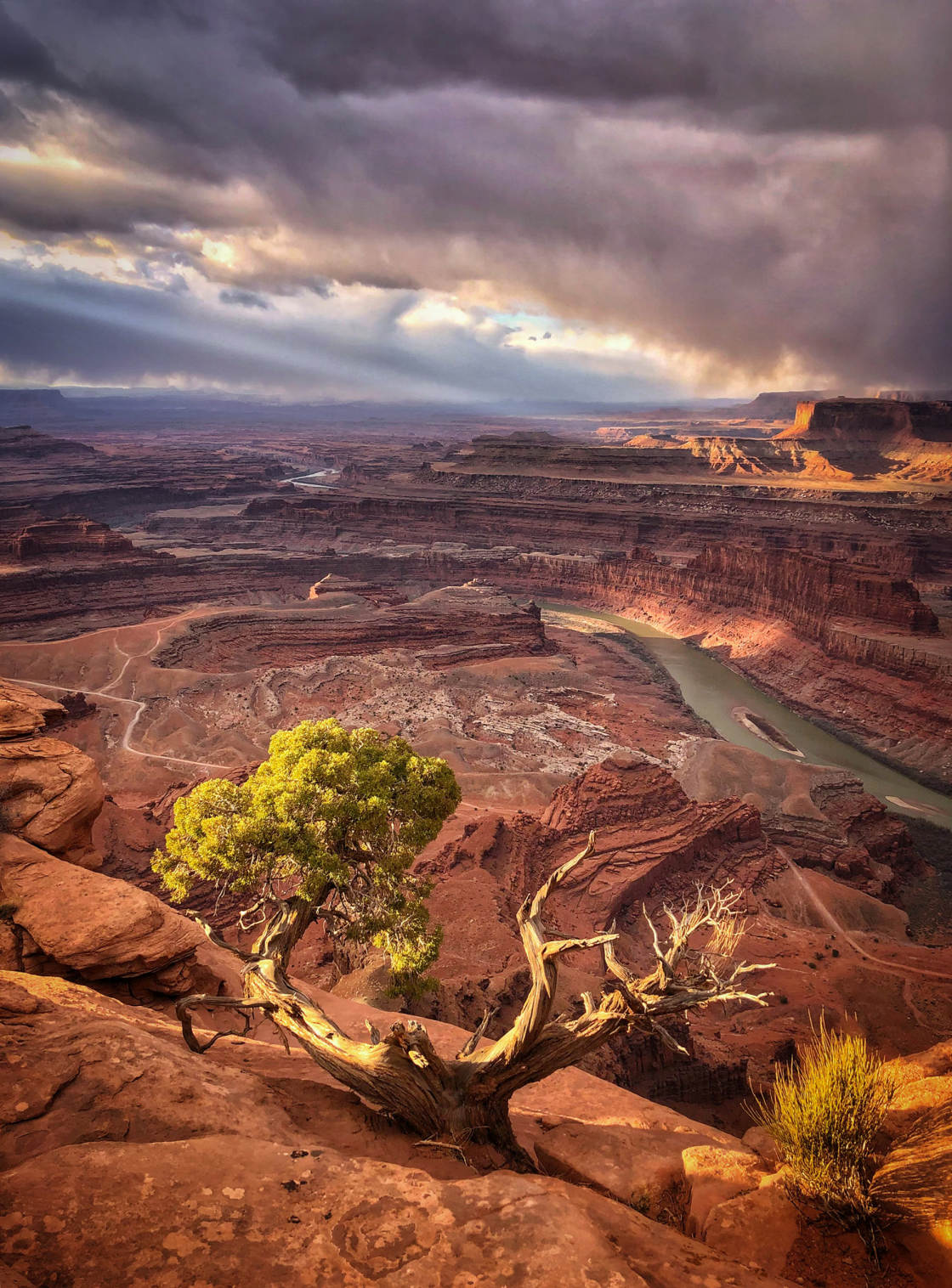 So just check the weather every so often. Wait for the storms.
And when they come, get out and shoot!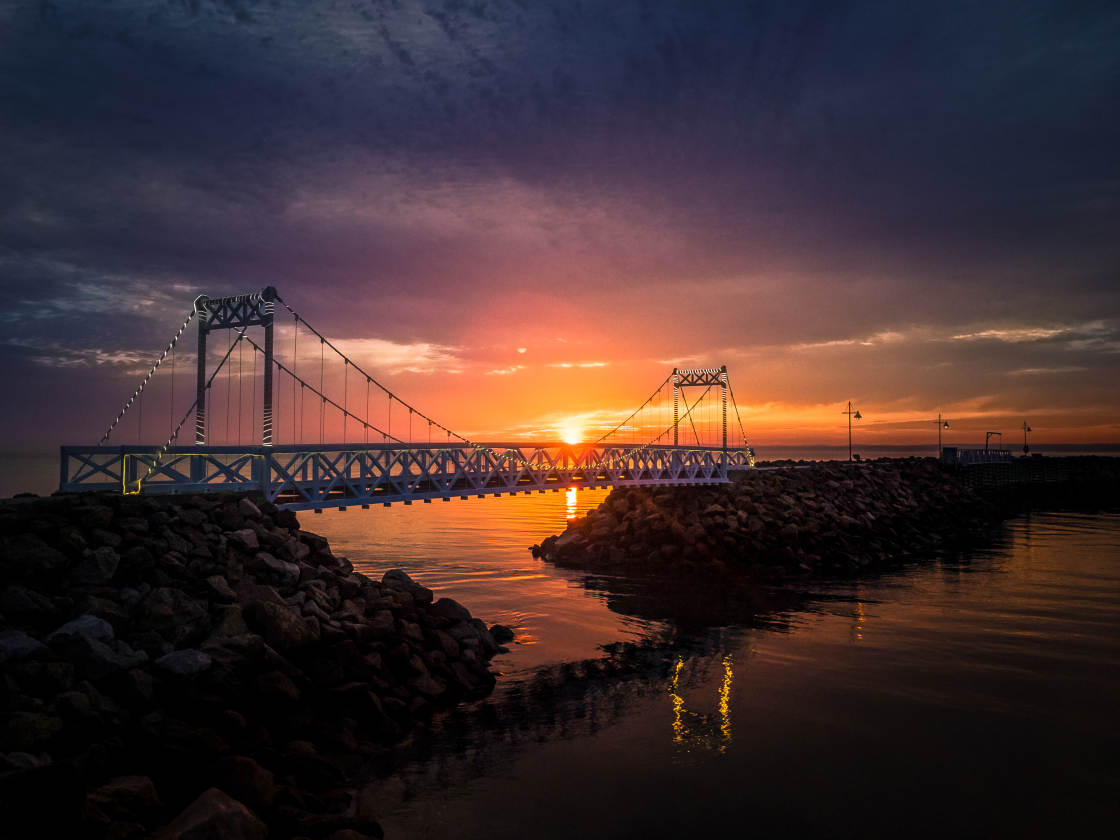 4. Shoot With HDR For The Most Vibrant Colors
Finding the best light and incredible skies is the key to capturing breathtaking landscape photos.
But you also need to ensure you capture as much detail as possible.
You want vivid greens and dramatic blues. You want crisp reds and earthy browns.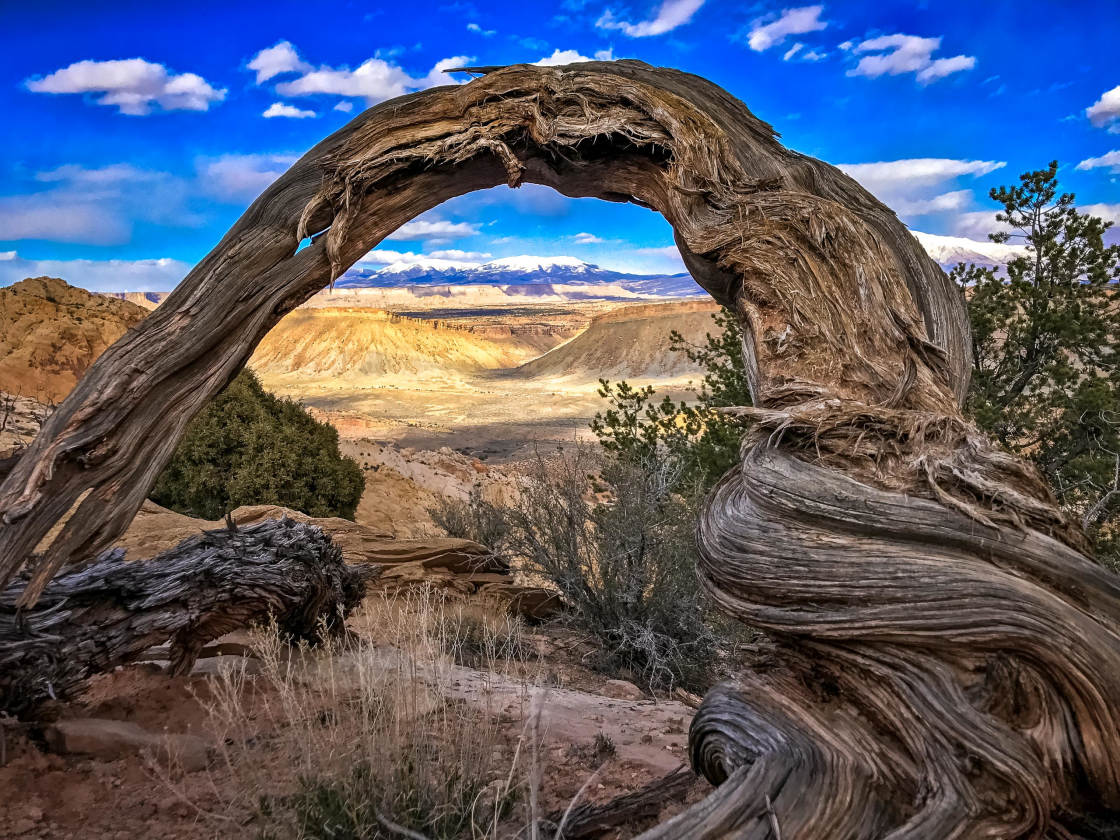 Unfortunately, it can be difficult to capture the vivid colors of a landscape in a photo.
This is especially true when shooting high-contrast scenes with a bright sky and dark foreground.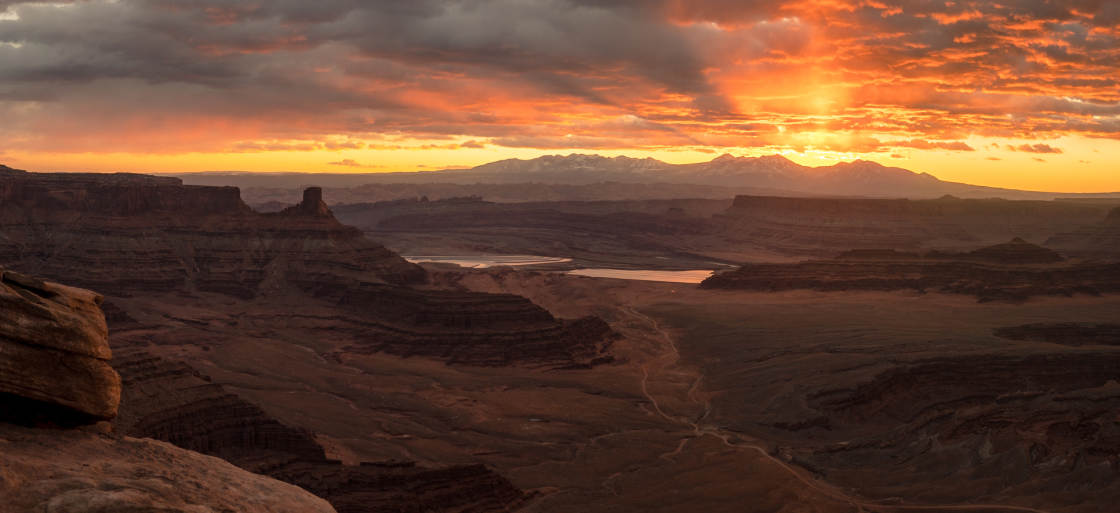 The iPhone camera struggles to capture the color and detail in the bright and dark areas at the same time.
The colors can end up too bright or too dark. And then the colors lose their impact.
Fortunately, there's a way around this problem. And it's super simple.
You just have to use HDR.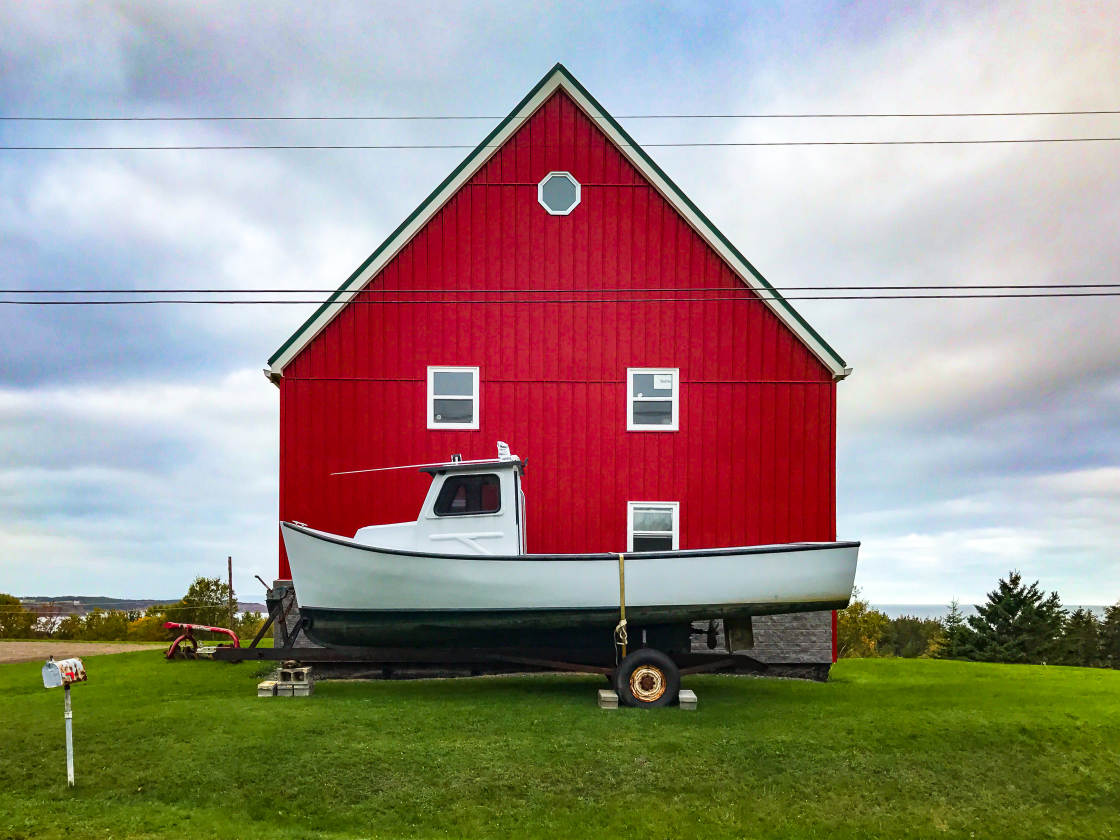 HDR is an iPhone camera setting that allows you to capture enhanced color and detail in your photos.
When you use HDR, the iPhone can capture more color in both the bright and dark areas of the landscape.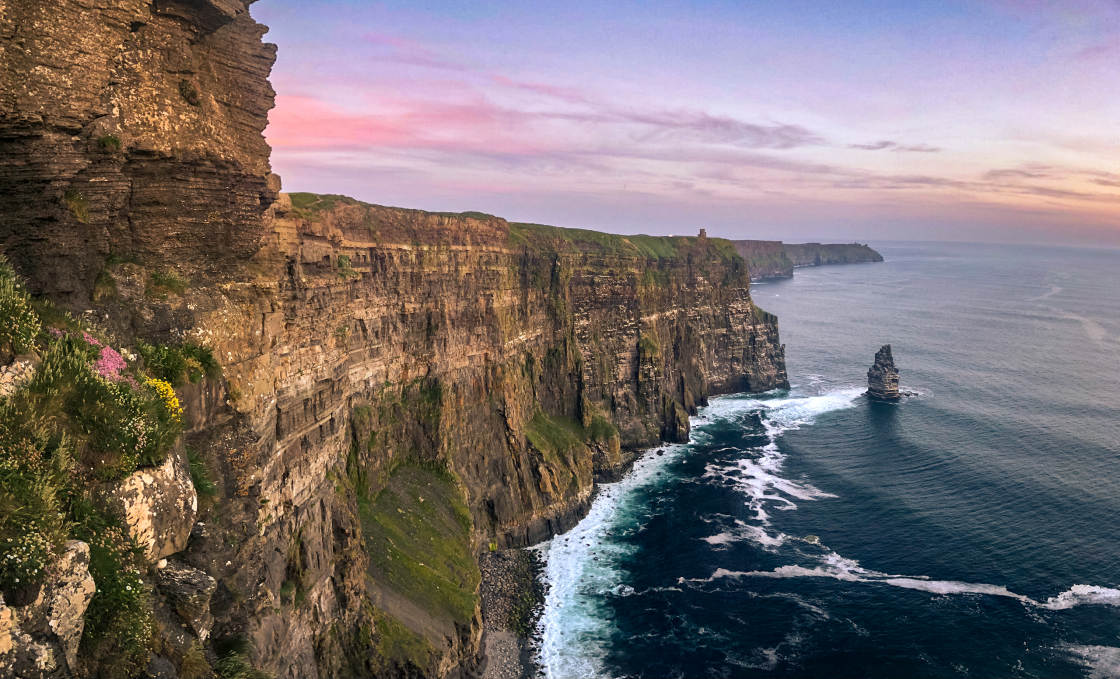 So, how do you activate HDR in the iPhone camera app?
First, you'll need to check your HDR settings in the Settings app. Go to the home screen of your iPhone. Tap Settings, then Camera. Now, turn off Smart HDR (Auto HDR on older iPhones.)
Turning off Smart HDR means you can activate HDR manually from the iPhone's Camera app.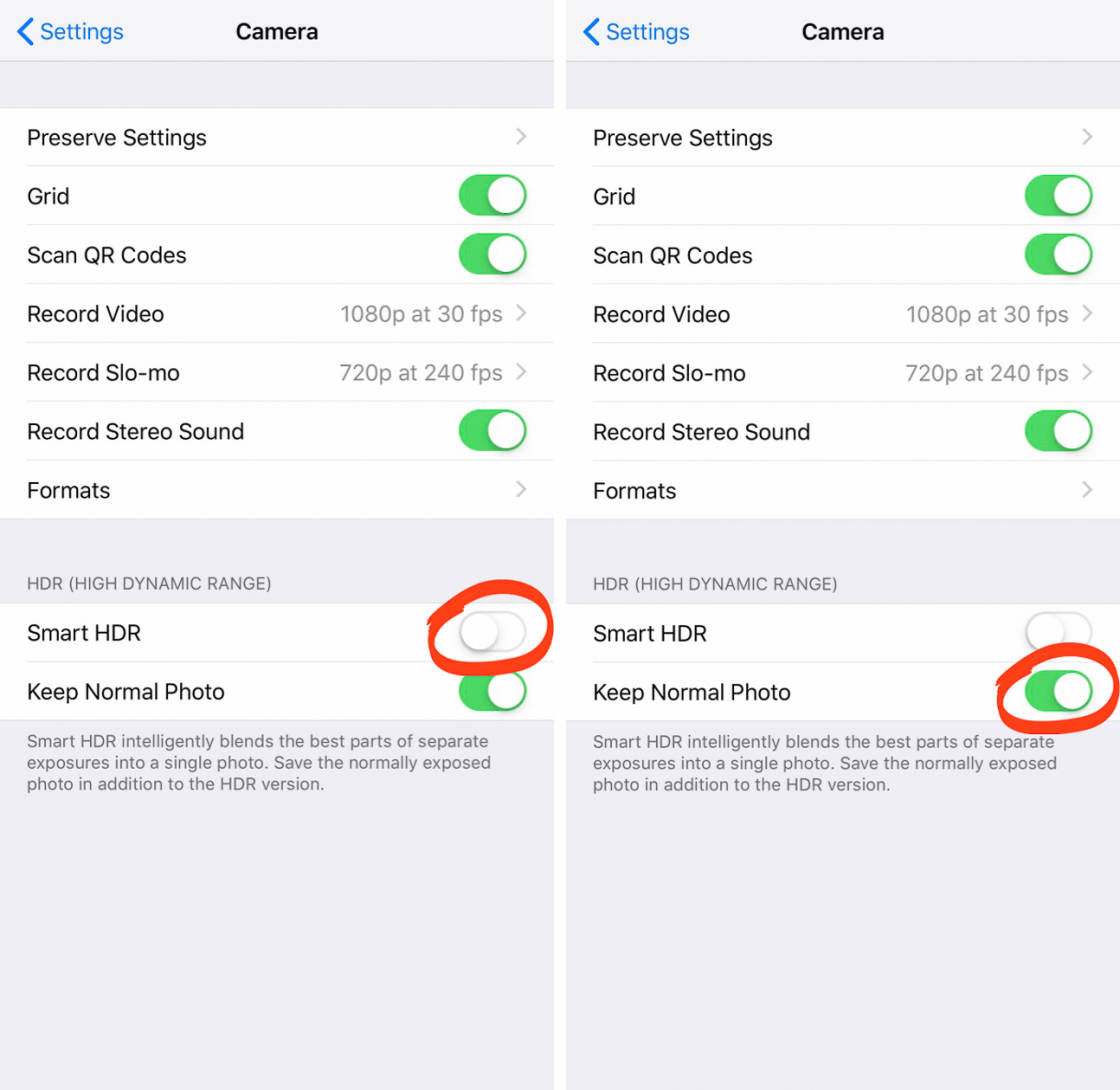 While you're in the Settings app, make sure that Keep Normal Photo is turned on. This will give you a backup non-HDR photo in case you don't like the HDR effect.
Now open the Camera app.
You'll see the HDR icon at the top of the screen. The icon appears with a line through it when it's switched off. So if necessary, turn HDR on by tapping HDR (so it appears without a line as shown below).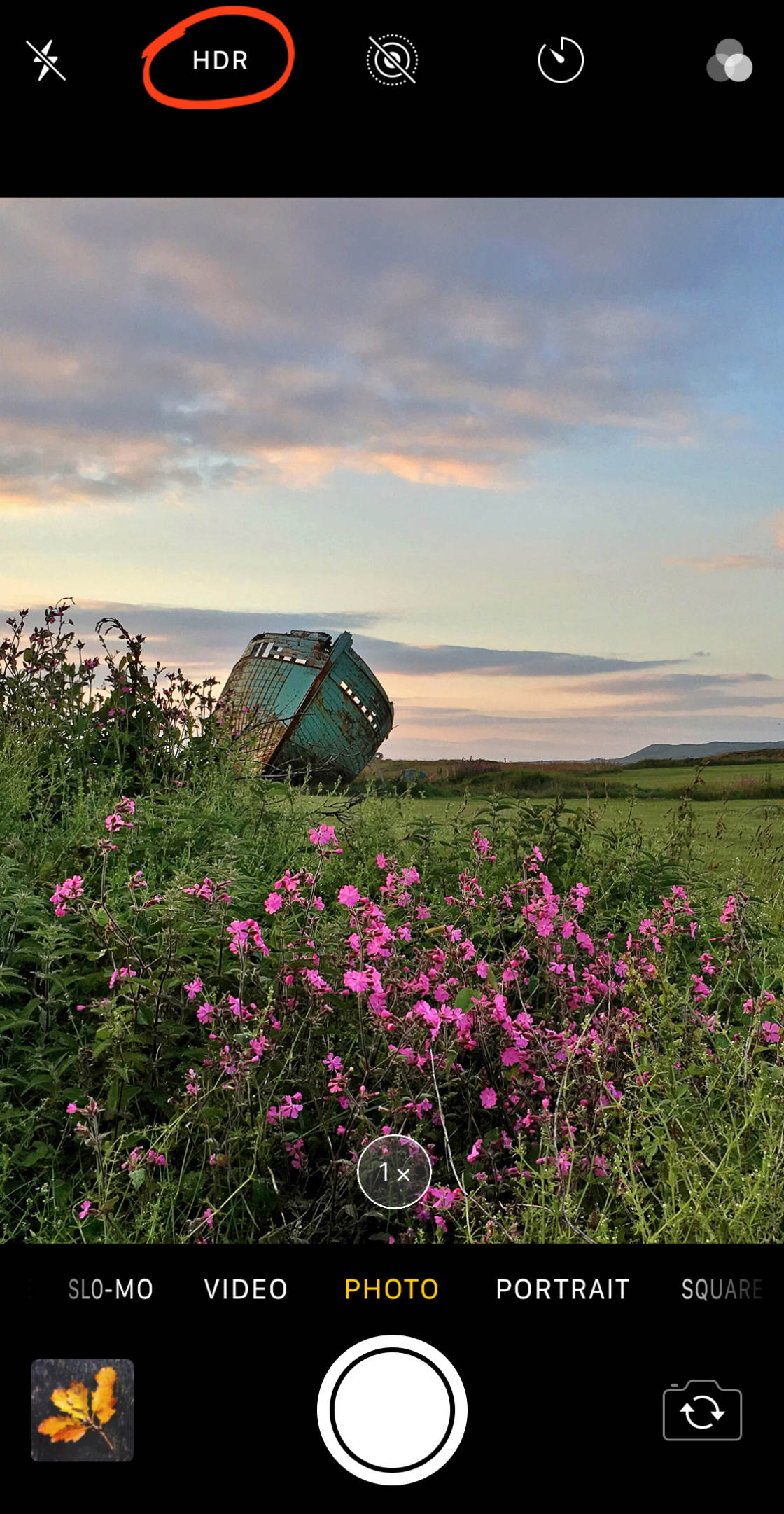 (On older iPhones, you'll need to tap On when you tap the HDR icon.)
Now you can shoot beautiful HDR landscape photos.
And the colors will look so much better.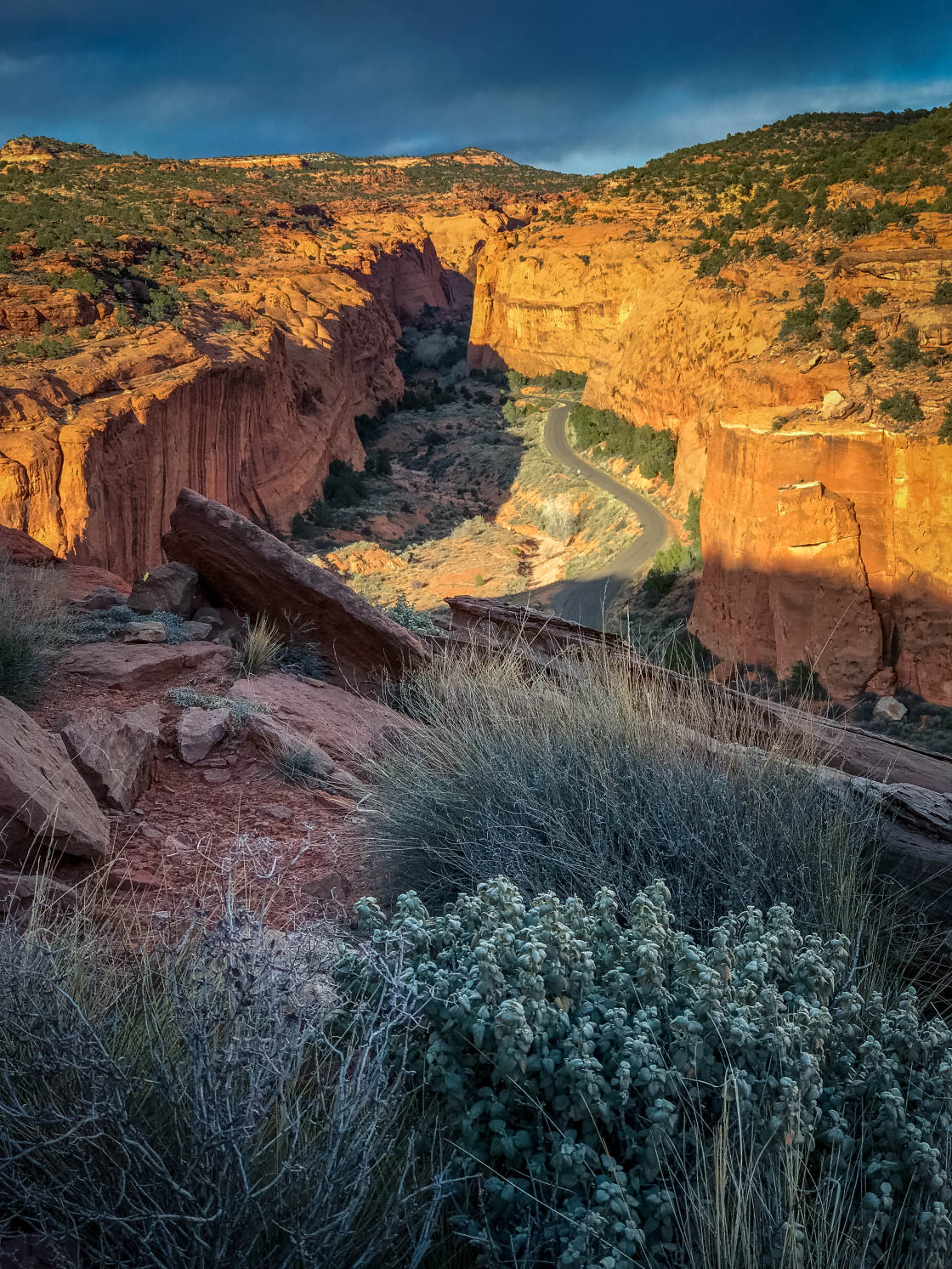 5. Include Foreground Interest To Captivate The Viewer
When it comes to colorful landscape photography, light is key.
But composition matters, too.
Because capturing colors is great.
But if you don't compose the photo in a way that emphasizes the colors…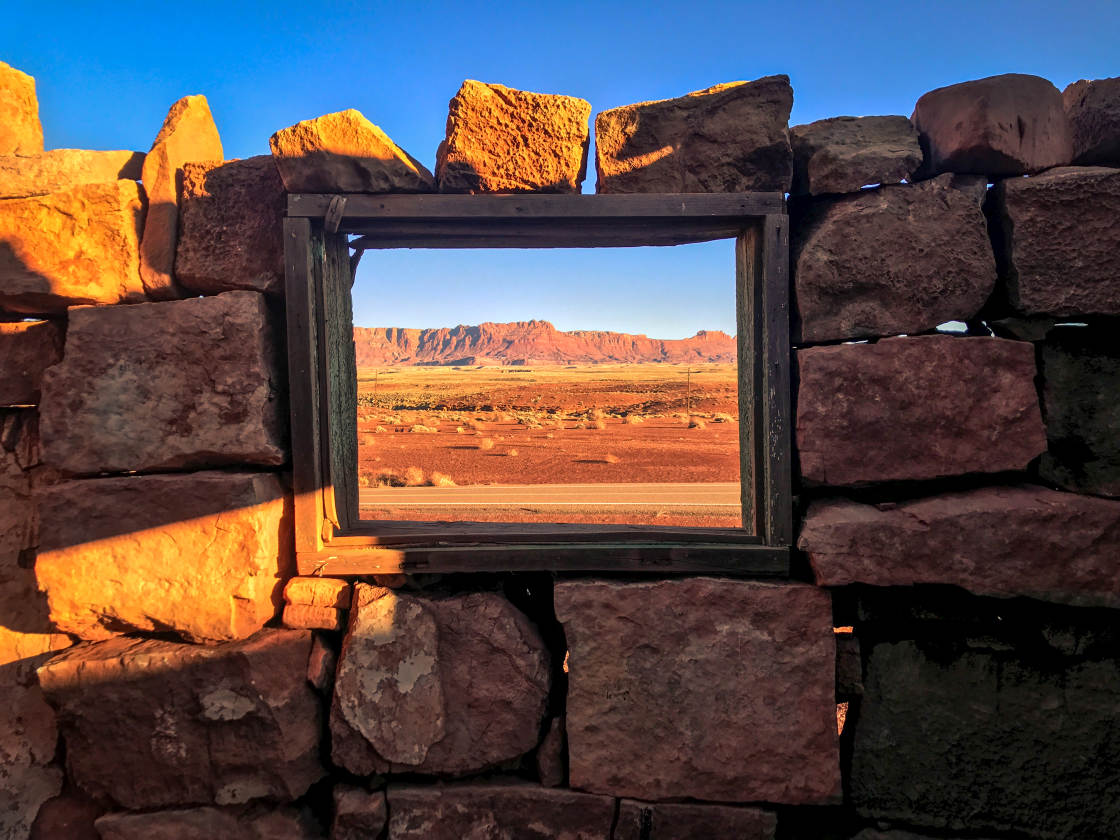 …then the whole shot loses impact.
Fortunately, there are a few simple composition guidelines you can follow. They'll ensure that you create stunning compositions–with little effort!
Here's the first guideline:
Include foreground interest.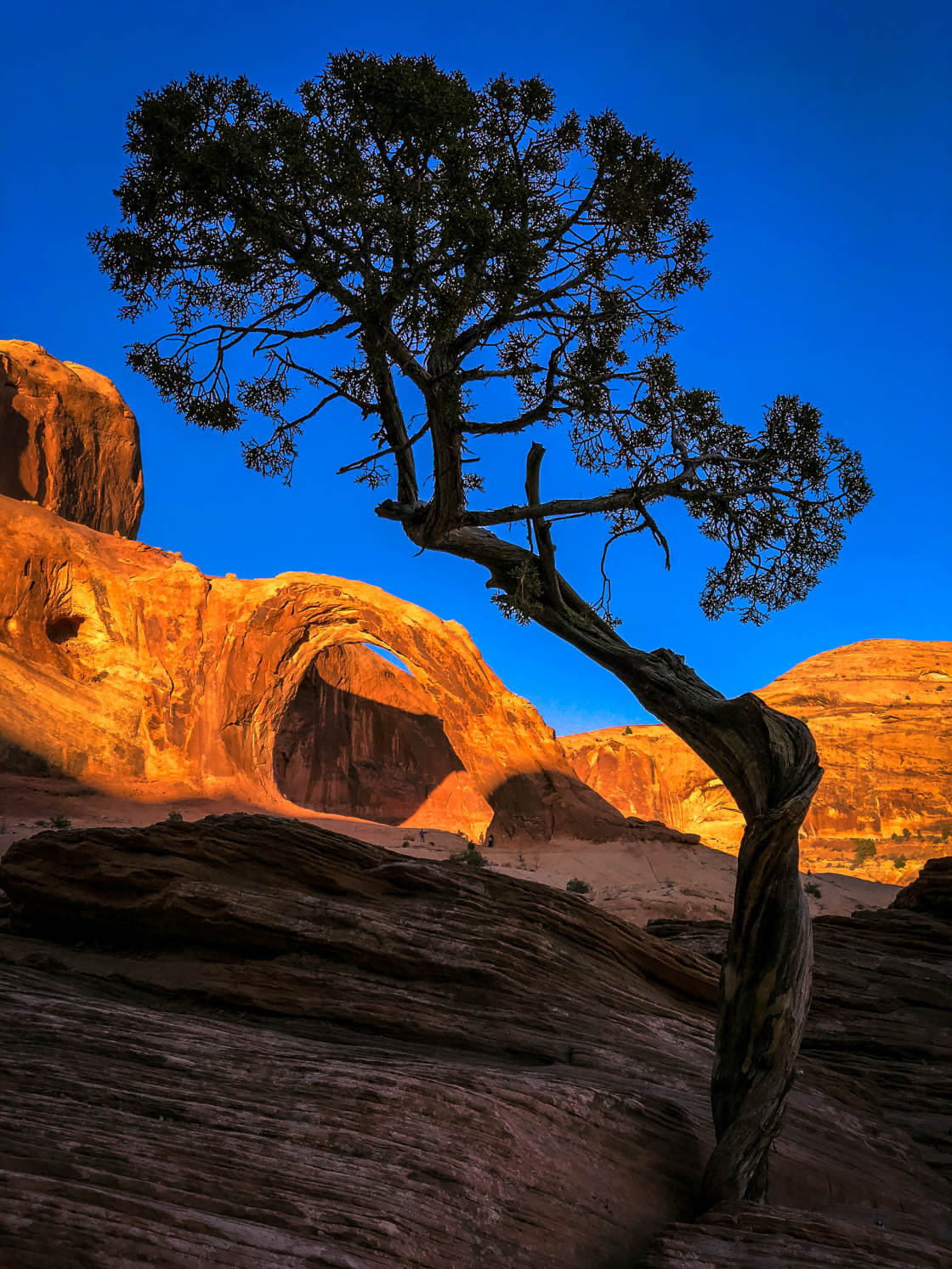 In other words, put something in the foreground of your photo–something that will grab people's attention.
For instance, you might include a rock in the foreground. You might include a plant or tree trunk. You might even include a person.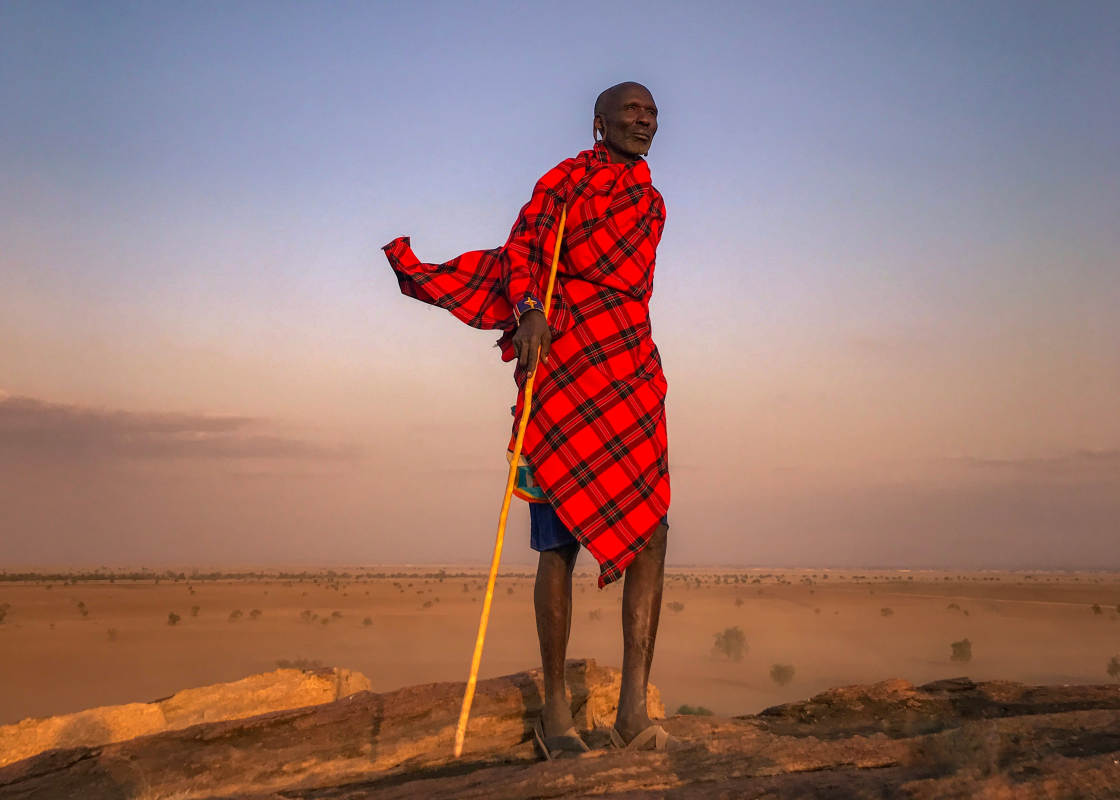 Just make sure that you get close to the foreground interest with your iPhone.
Bring the camera close–so that the object of interest looms in the foreground, large and obvious.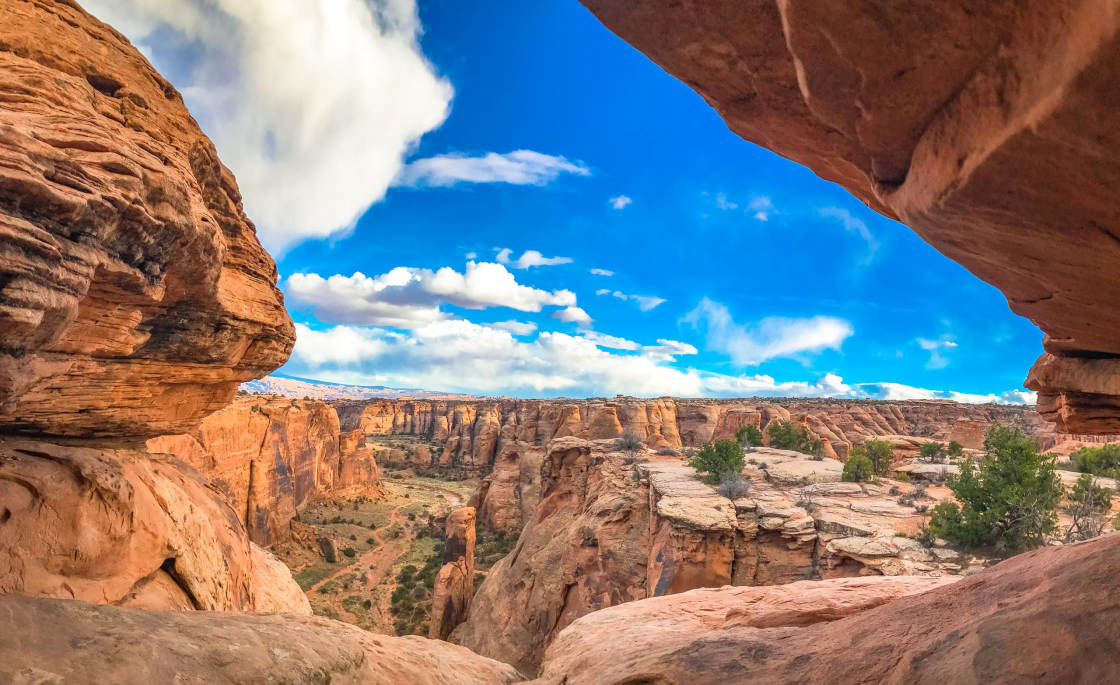 Why is foreground interest so valuable?
Because foreground interest draws the viewer into the photo. It captivates them–and makes them hunger for more.
When it comes to colorful landscapes, you want to draw the viewer in with some foreground interest.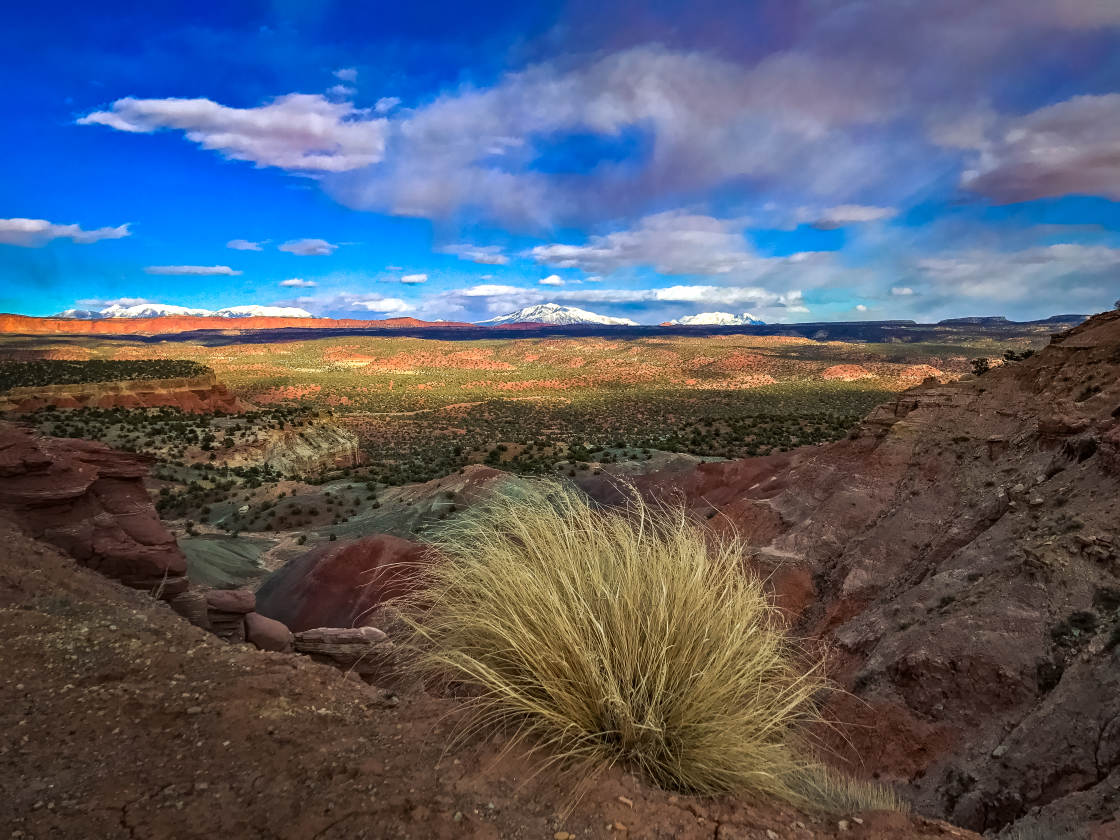 If you can do that, you'll create some truly powerful photos.
6. Simplify The Shot For The Most Beautiful Compositions
Here's the second composition guideline for you:
To capture beautiful compositions…

…simplify your shots.
In other words, remove all distractions.
Make sure that the true subject of your photo has nothing to compete with.
If you do this, the colors in your photo will really pop.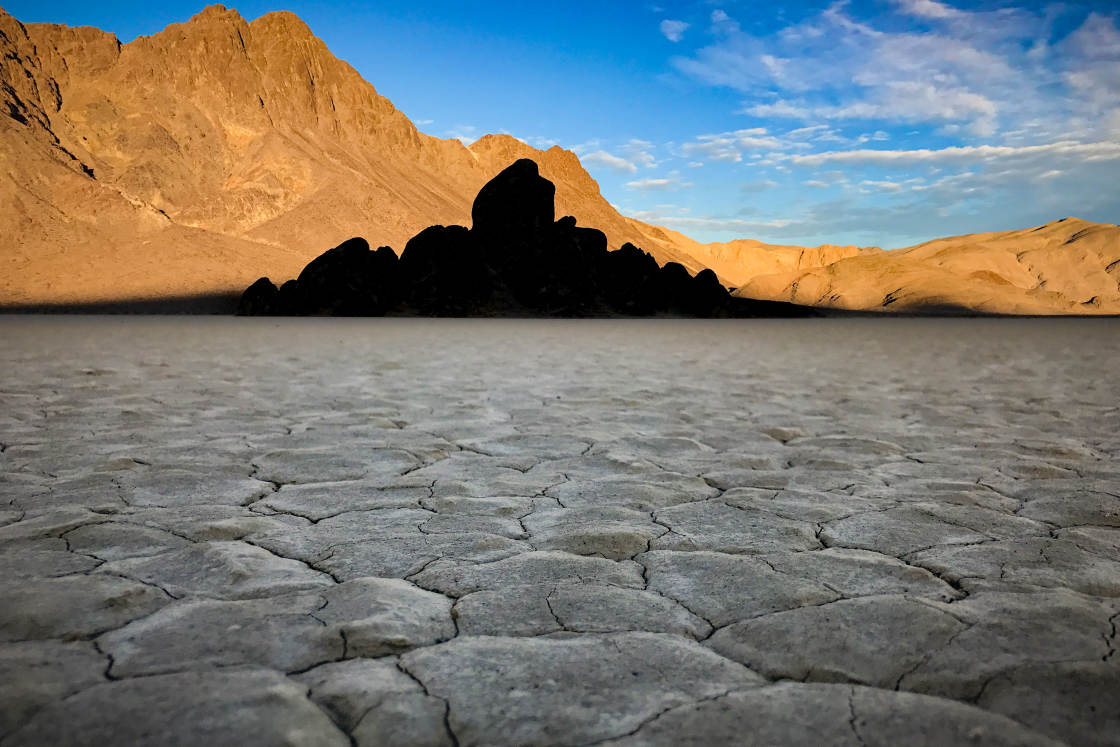 If there are some stray branches at the top of your shot, change your position. Reframe so that those branches are gone.
If there are any distracting leaves in the foreground of your shot, take a few steps to the right or left. Make sure that the leaves disappear.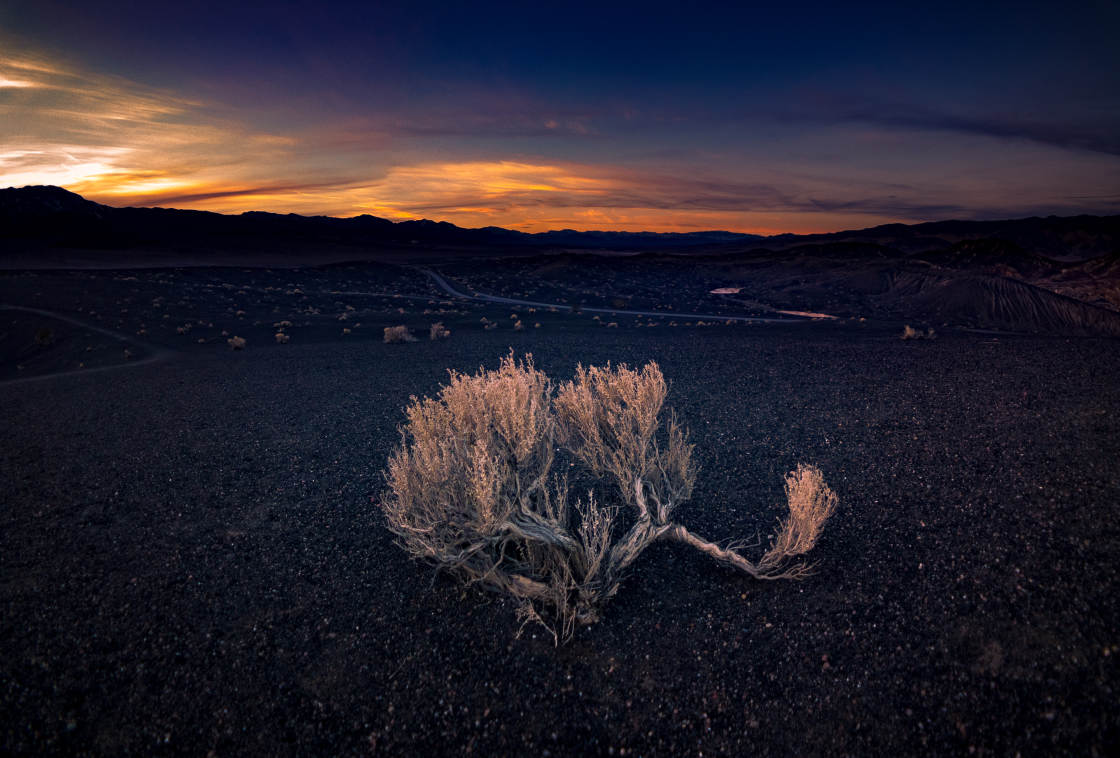 You should also strive to only include one or two subjects in your photos.
You absolutely don't want to confuse the viewer.
Instead, you want to hit them over the head with your subject. Make it clear where they should be focusing!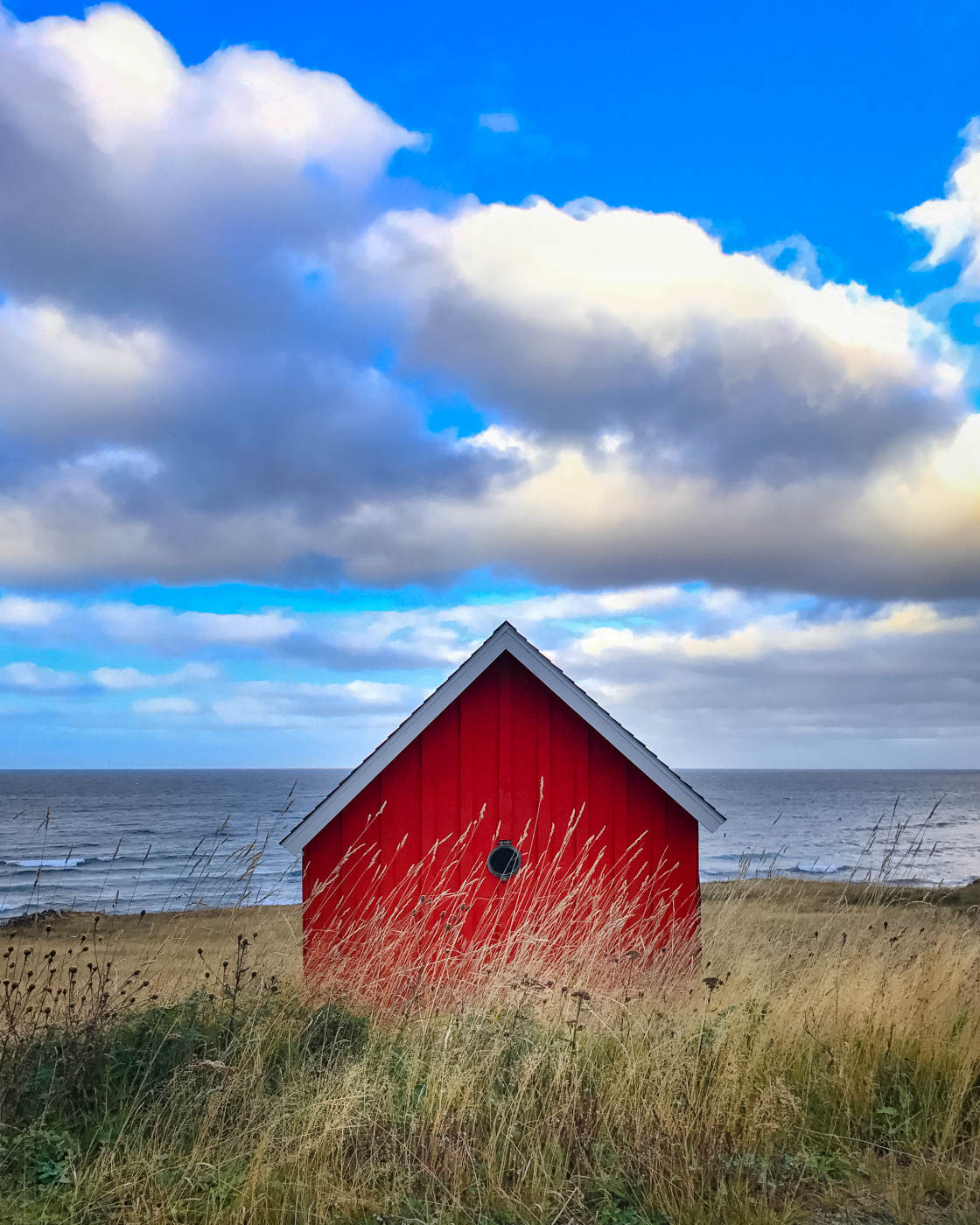 If you can do this, then your shots are guaranteed to blow people away.