I've recently had the pleasure of chatting to Cat Cliffe who takes wonderful iPhone photos of nature and landscapes. With a passion for the outdoors, she captures stunning images of the English countryside, often shooting in the beautiful early morning light and fog. She also has a talent for photo editing, adding interesting textures to many of her images. In this interview, you'll learn more about Cat, and how she takes such incredible photos with her iPhone.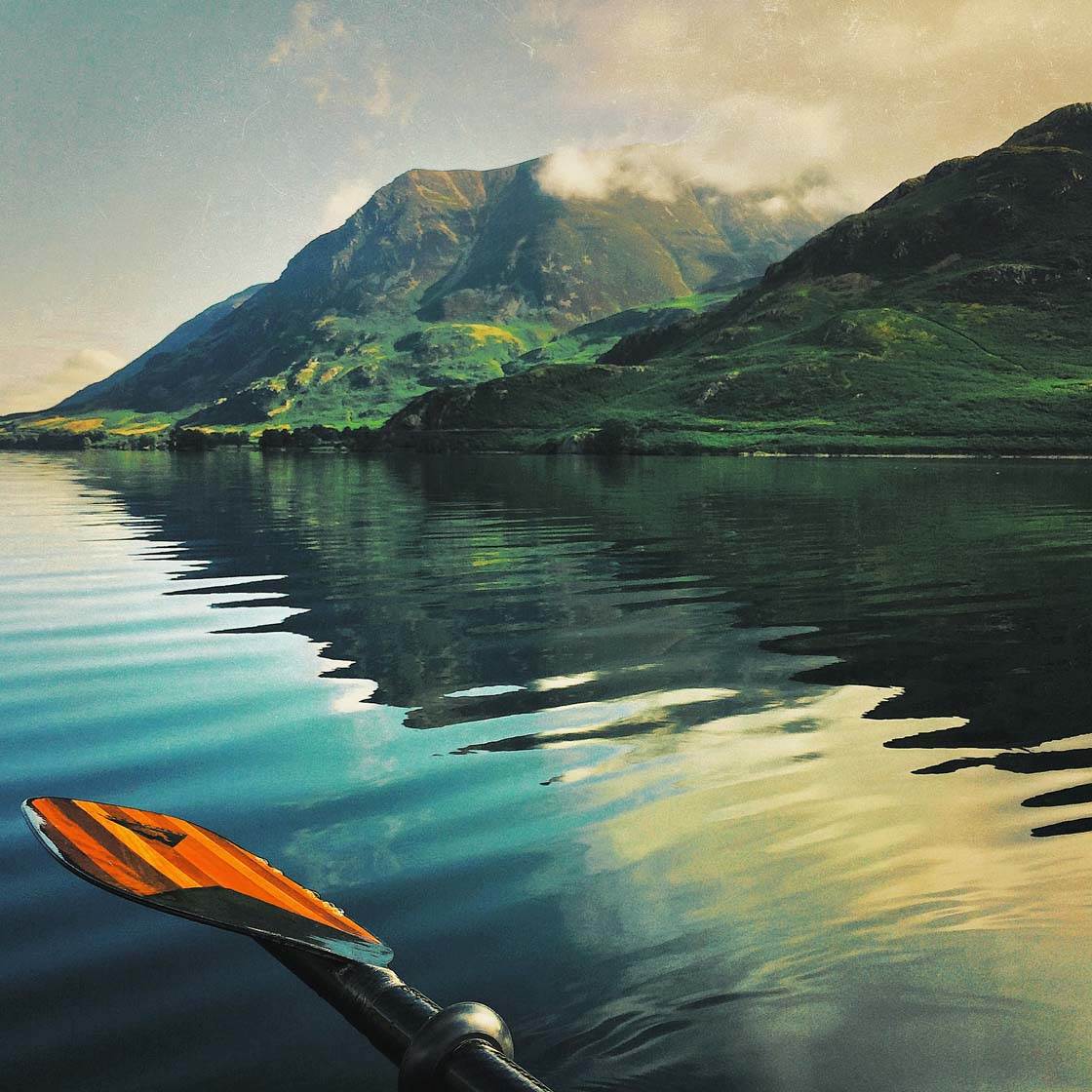 Tell us a little bit about yourself. 
For me, photography is very much a teach yourself hobby that allows me to switch off from everything else. It's something that I've enjoyed since obtaining a film SLR around 15 years ago.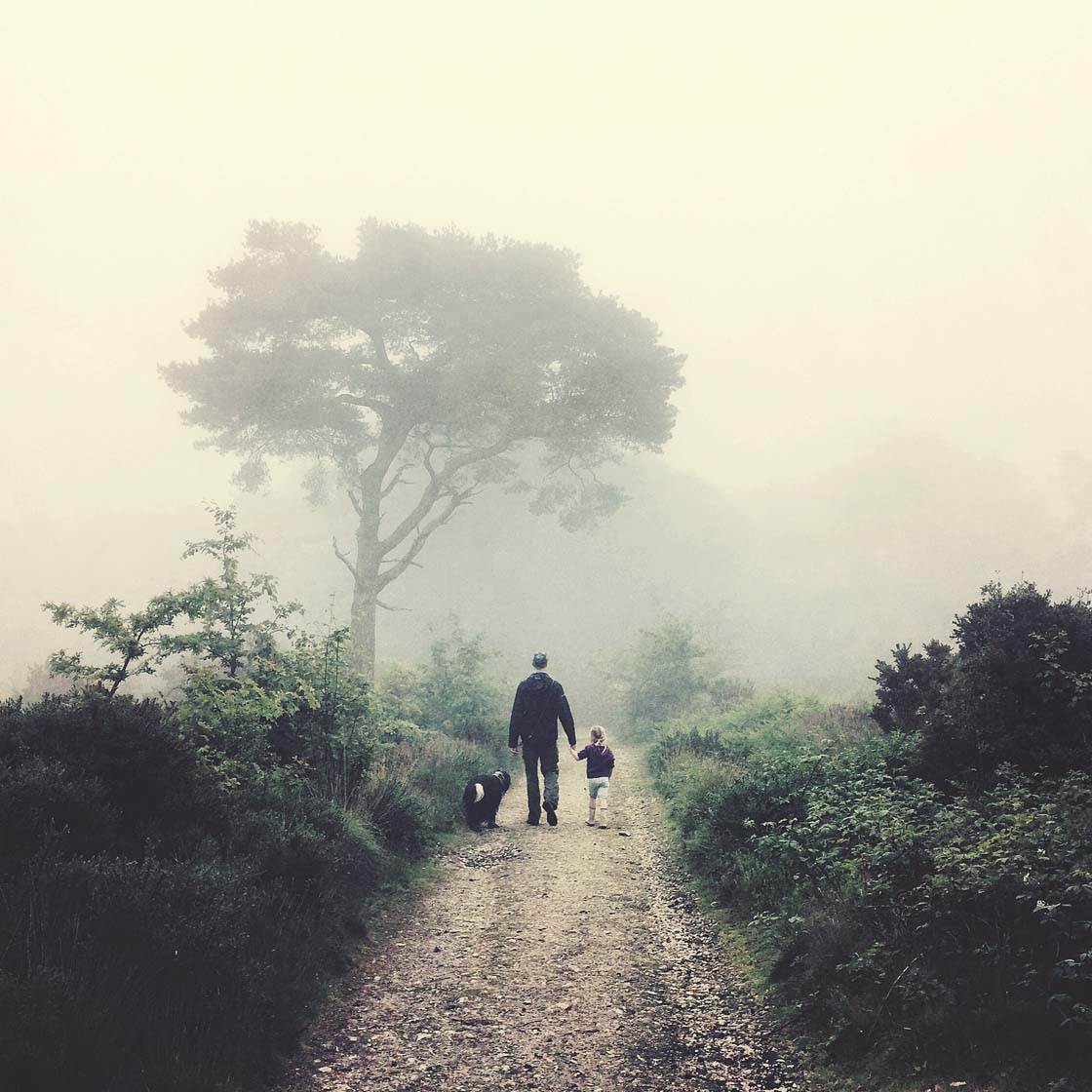 I work full time in publishing. It's a career I got into by mistake, having studied biology and geology at university. But I thoroughly enjoy it. I work with great people and I get the odd trip abroad for variety.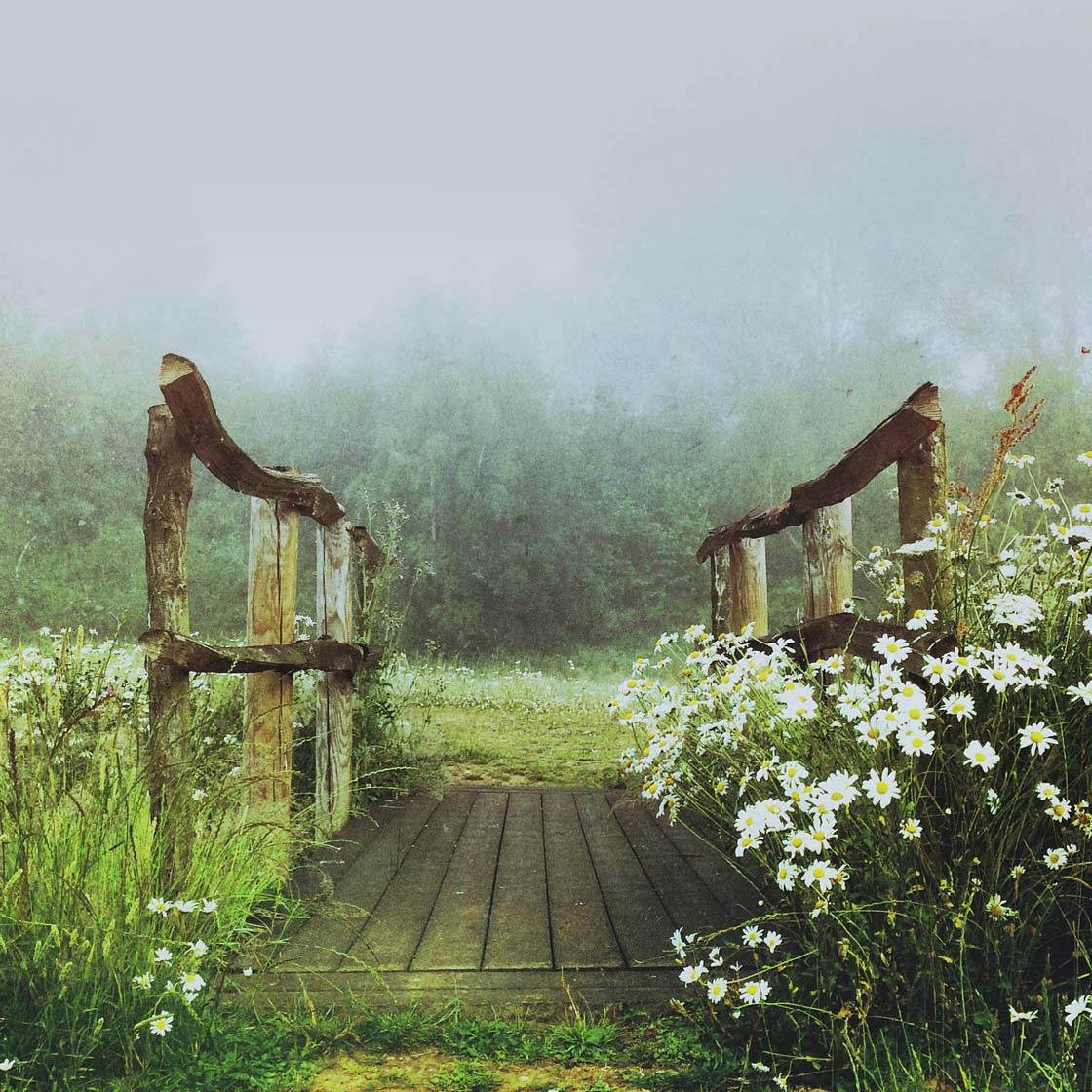 I've moved around the UK a bit, but I now live in Worcestershire.  I also have a four year old daughter who keeps me busy and who regularly comes up with suggestions of what I should be taking photos of!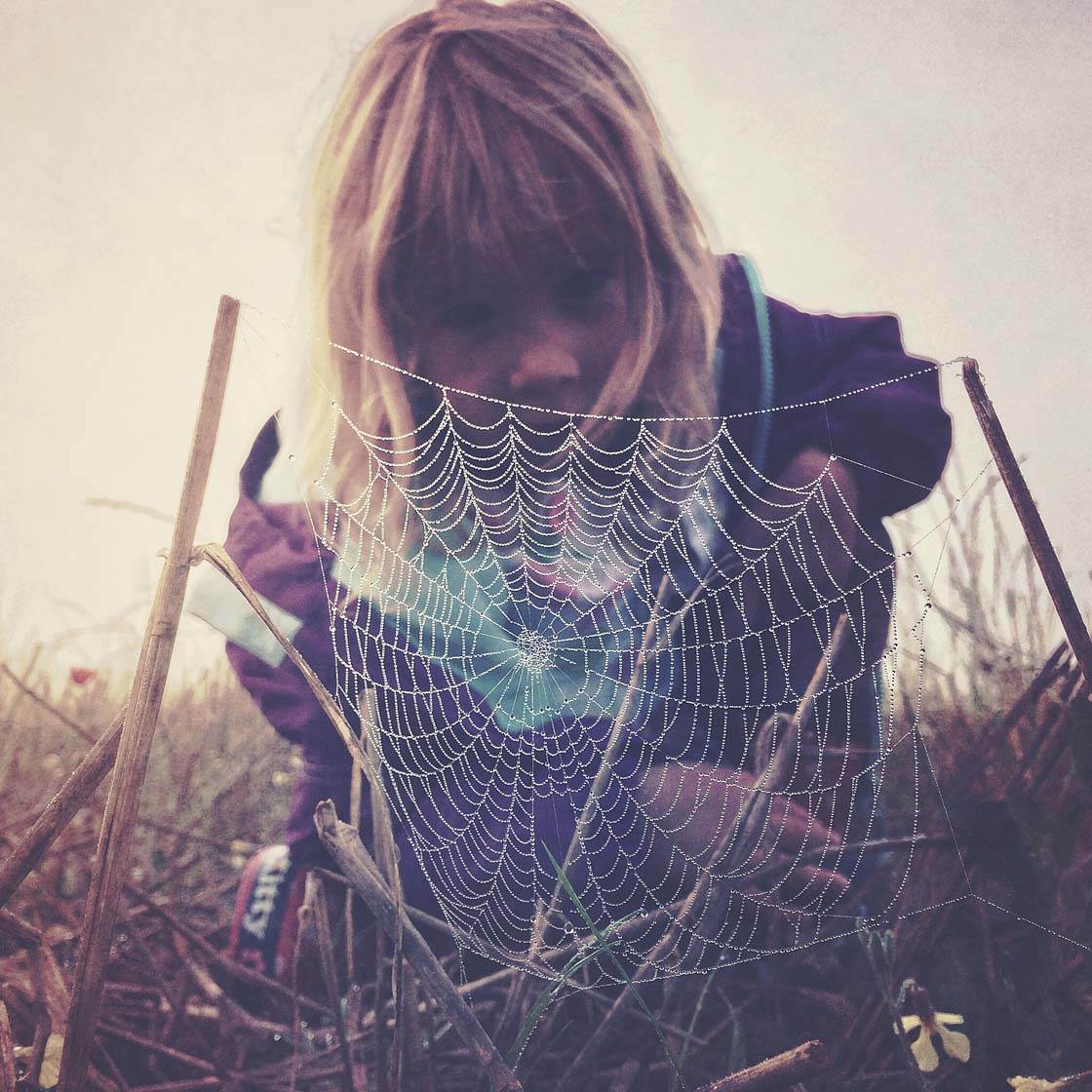 How did your iPhone photography journey begin?
I'd long resisted having an iPhone, but finally got my 5s about 18 months ago. I then signed up to Instagram.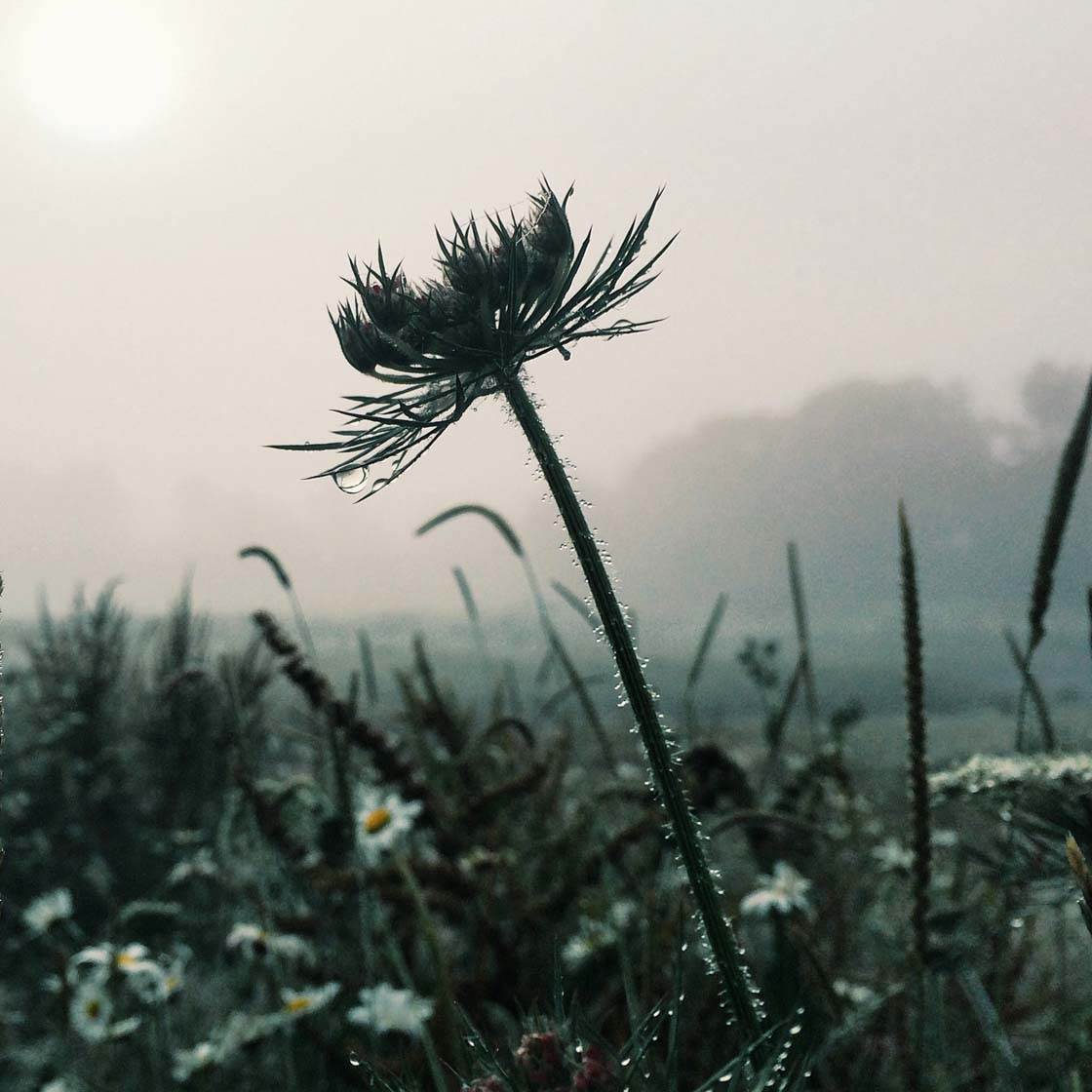 A first post of my daughter having a bedtime story soon turned into me testing the camera's capabilities as I was inspired by some amazing feeds of other photographers.
What inspires you to take photos with the iPhone?
Beautiful places and interesting things. As a family we spend a lot of time out and about, be it walks around the local fields or weekends wild camping in the hills.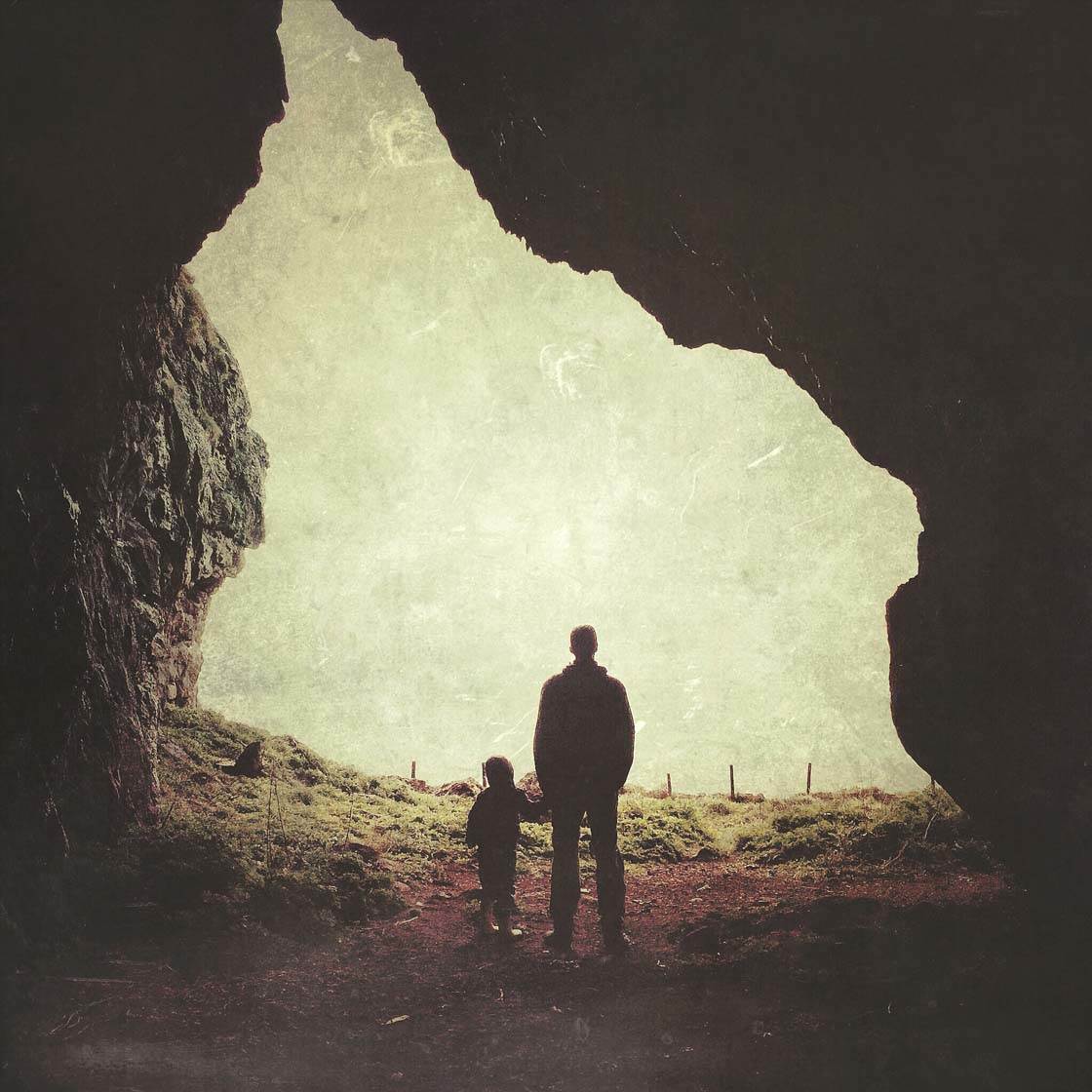 So I'm never short of memories that I want to preserve. Posting my images to Instagram has become a nice diary type record of the places we've been.
You mostly shoot landscapes and nature. What draws you to this kind of photography?
Nature is where I love to be. The time of day, the season, the weather, and the play of the light on the landscape all make for an infinitely changing subject.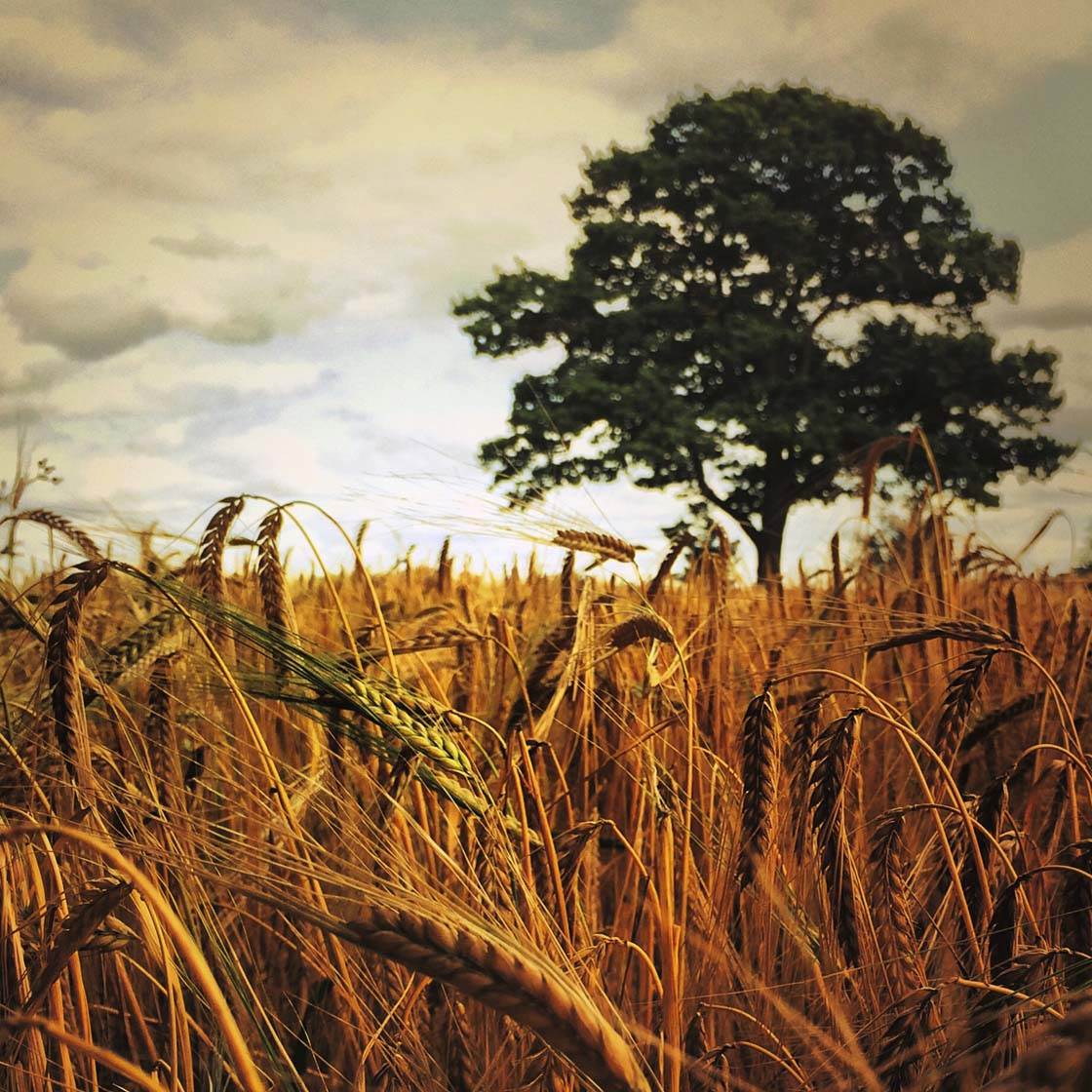 You capture beautiful light in your photos, creating wonderfully atmospheric images. What's your favorite time of day for shooting outdoors and why?
That's very kind, thank you. I don't usually plan any particular time of day to be out as it's really just when I get some spare time.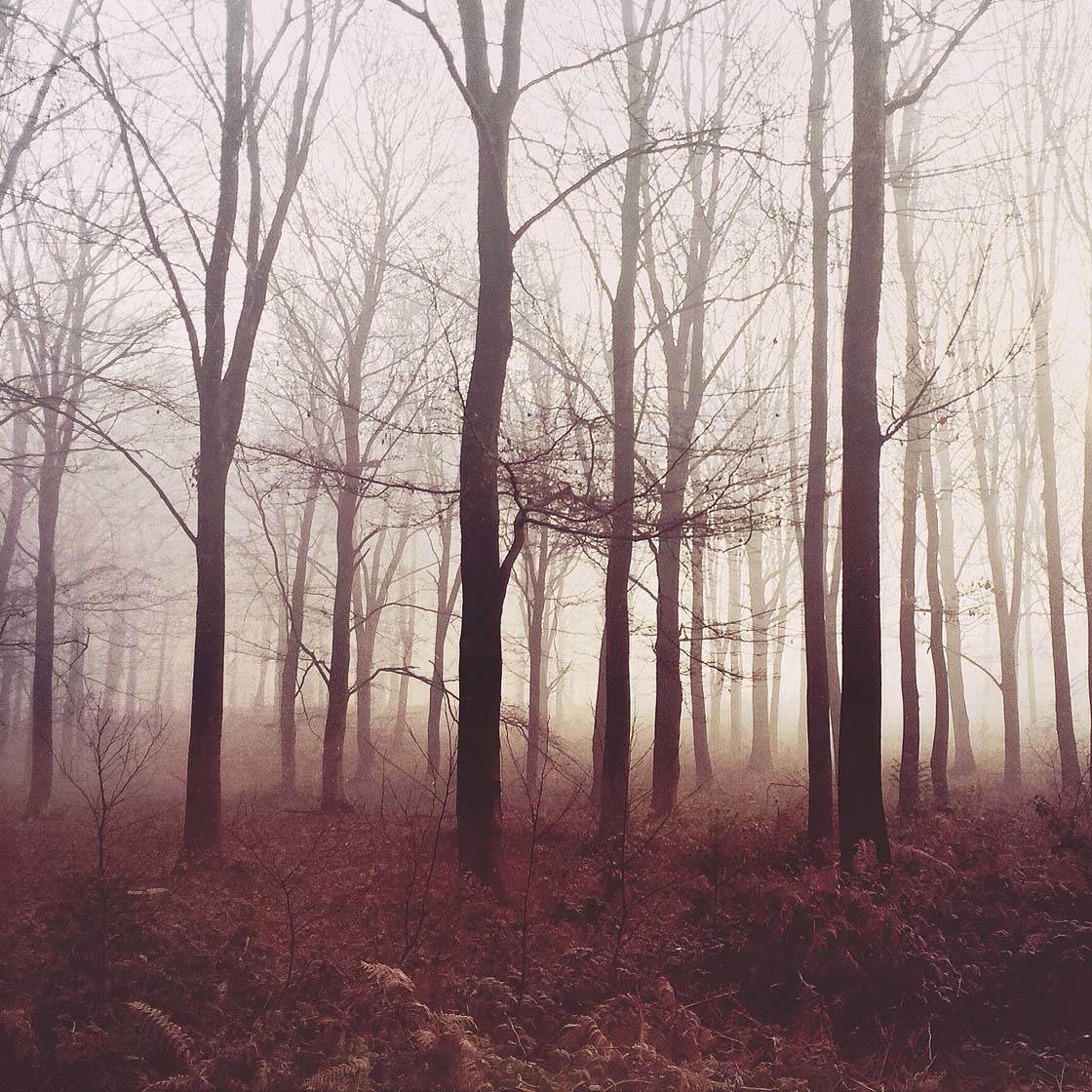 Nothing gets me out of the house faster than waking up to a foggy morning at the weekend though!
A lot of your photos are shot in mist and fog. What tips do you have for beginner iPhone photographers who want to start taking better landscape photos in this kind of weather?
My best tip is to get up and out quickly. It's amazing how quickly the mist and fog clears.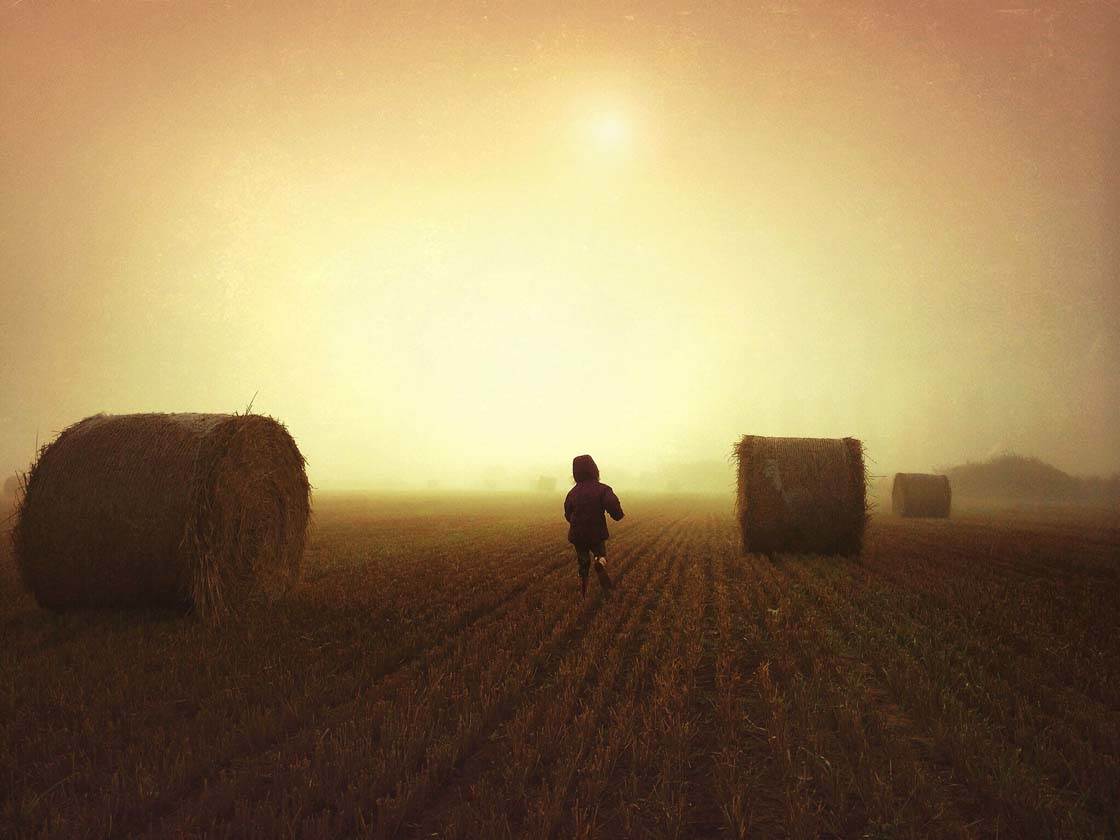 For the best image I try to compose shots with objects at various depths to really get across the sense of fogginess. So I often include grass or flowers in the foreground, and faded out trees in the background. Forests are also great in the fog.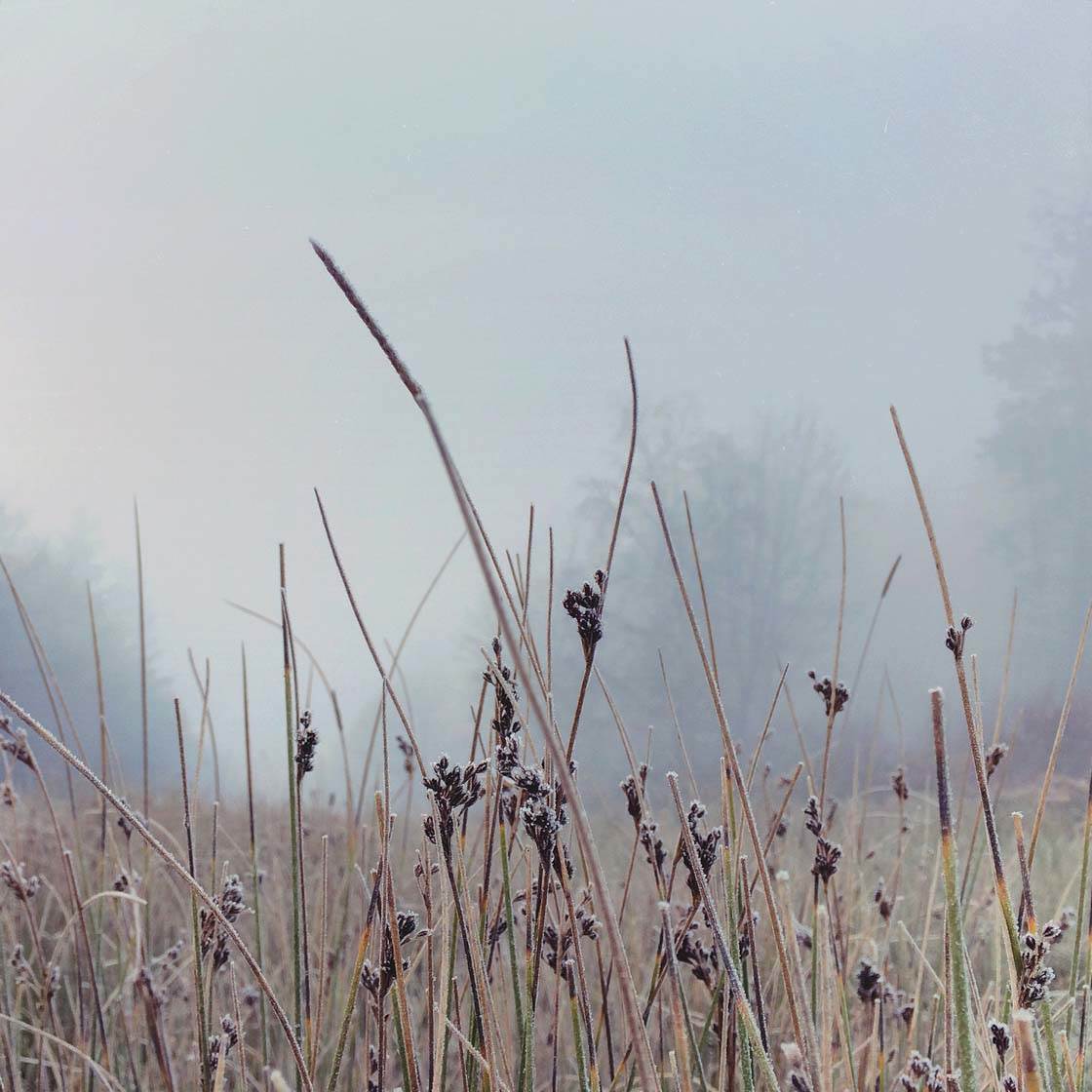 I also try focussing on different parts of the scene to darken or lighten the image to get a different mood.
Foggy images have such a wonderful feel about them. I love being a moderator for @mist_bestshots on Instagram where I get to browse through so many great images for the page and personal inspiration.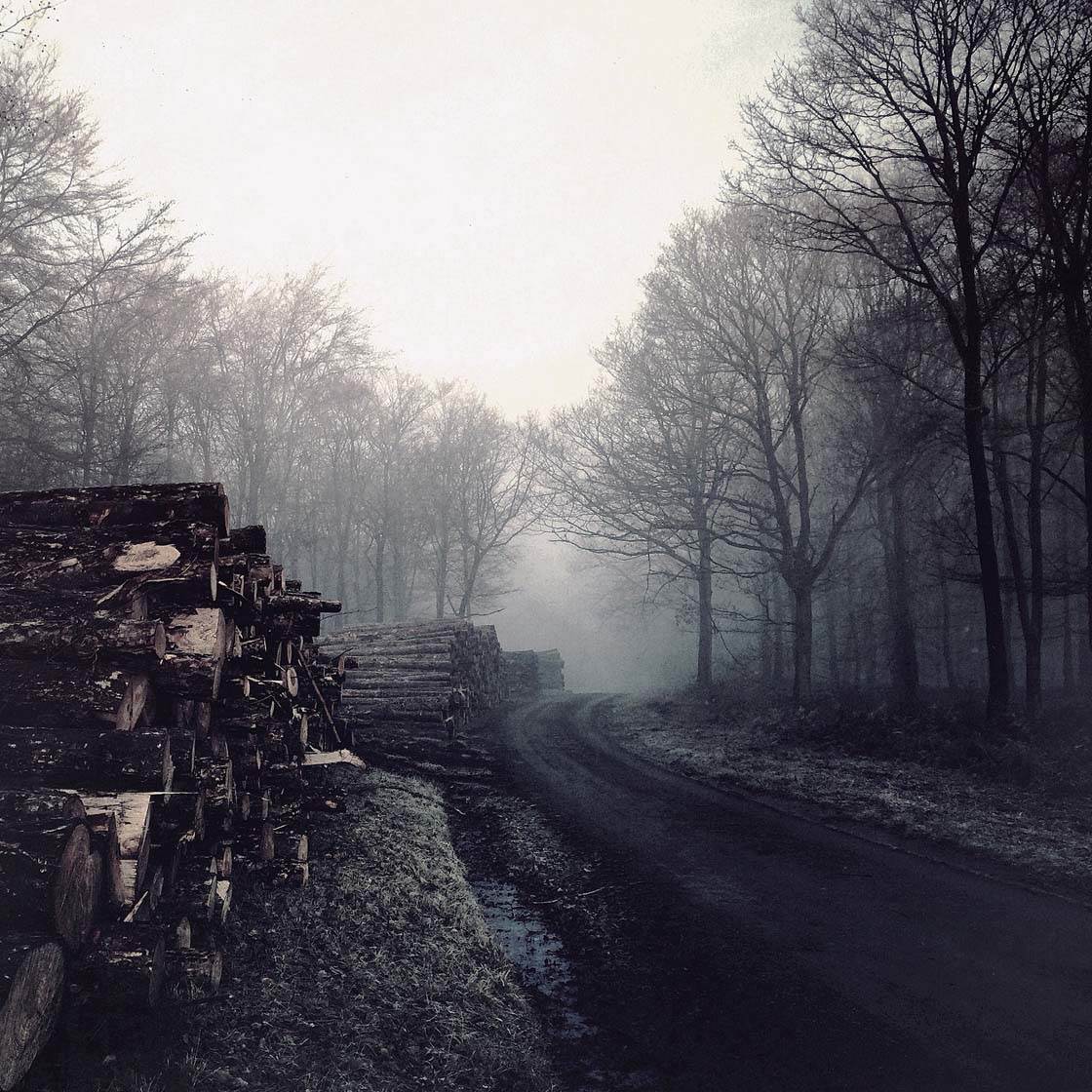 You have a really great eye for composition, which is so important in landscape photography for creating a sense of depth and balance. What are your top composition tips for taking eye-catching landscape photos?
I really just go with what feels right. I find that choosing a feature to draw you into an image works well.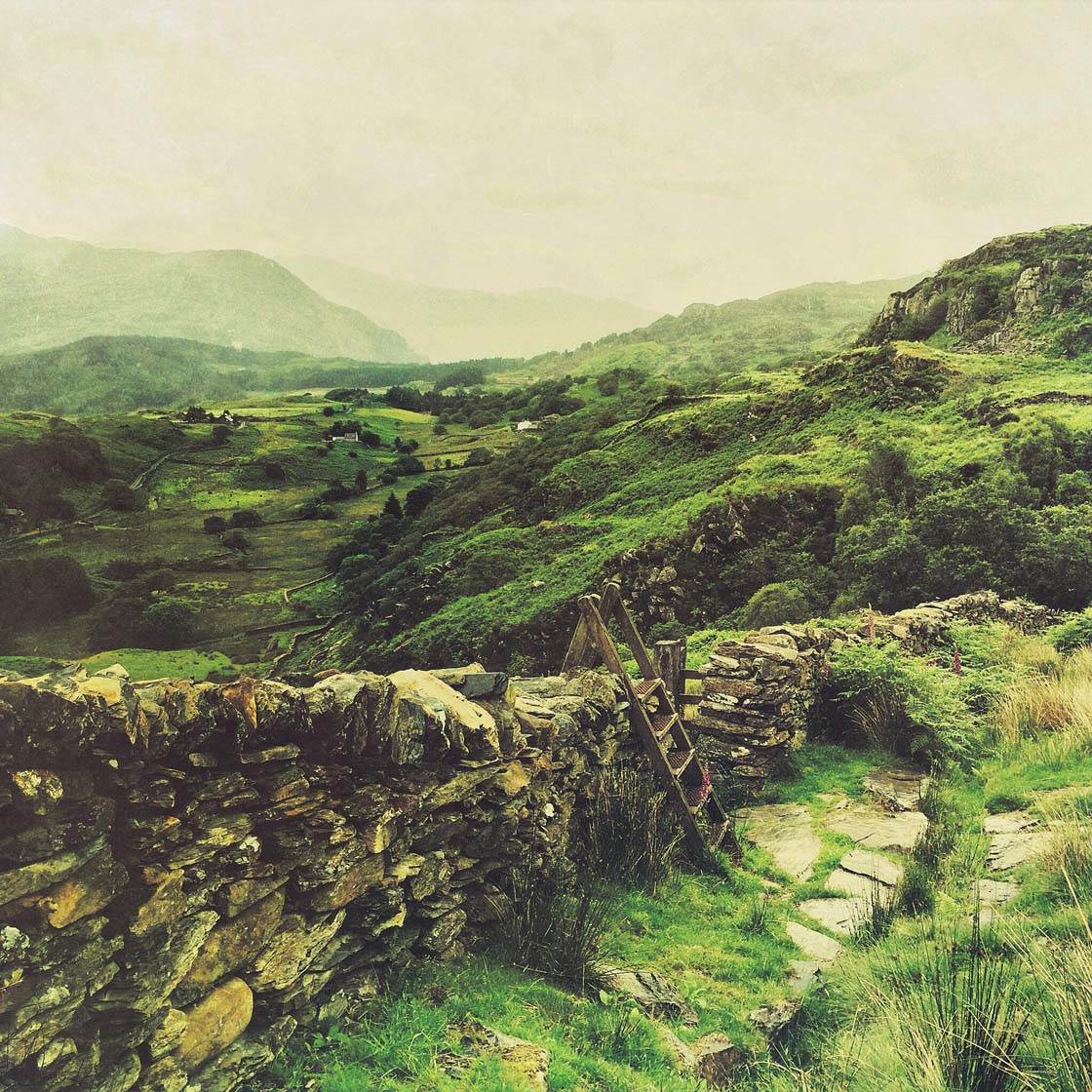 And changing your own position, for example, crouching down low to get a shot of a path leading you deep into a forest or across a field.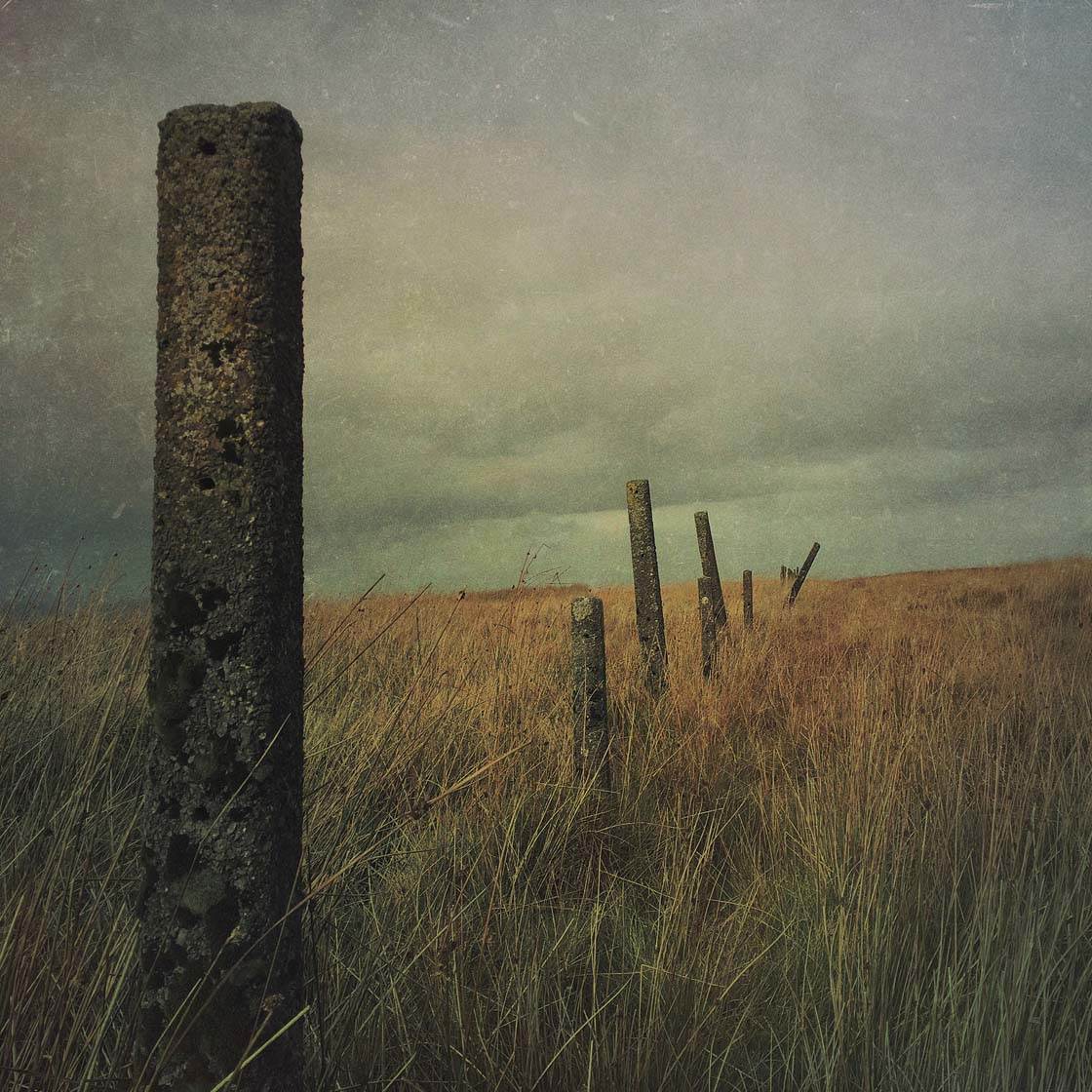 I always have the rule of thirds in mind when composing a shot, but I'll happily break the rules sometimes!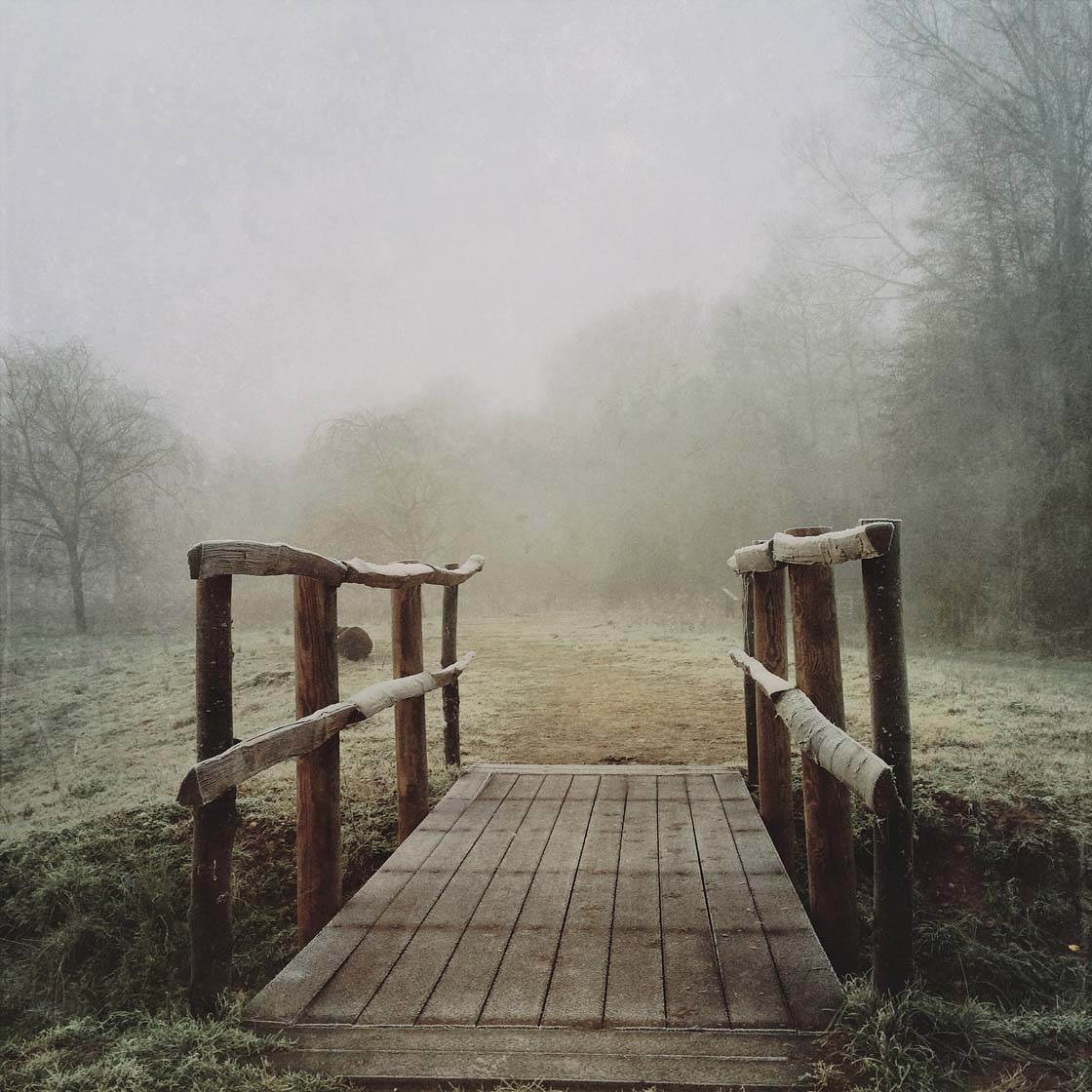 Let's talk about photo apps. Are there any apps that you use for taking photos besides the native camera app?
I mostly just use the native iPhone camera app. I'm actually still using iOS 7. I know I should update but I quite like it as it is.
I've tried the camera in the VSCO app, but to be honest I usually just go to the native camera for ease of access.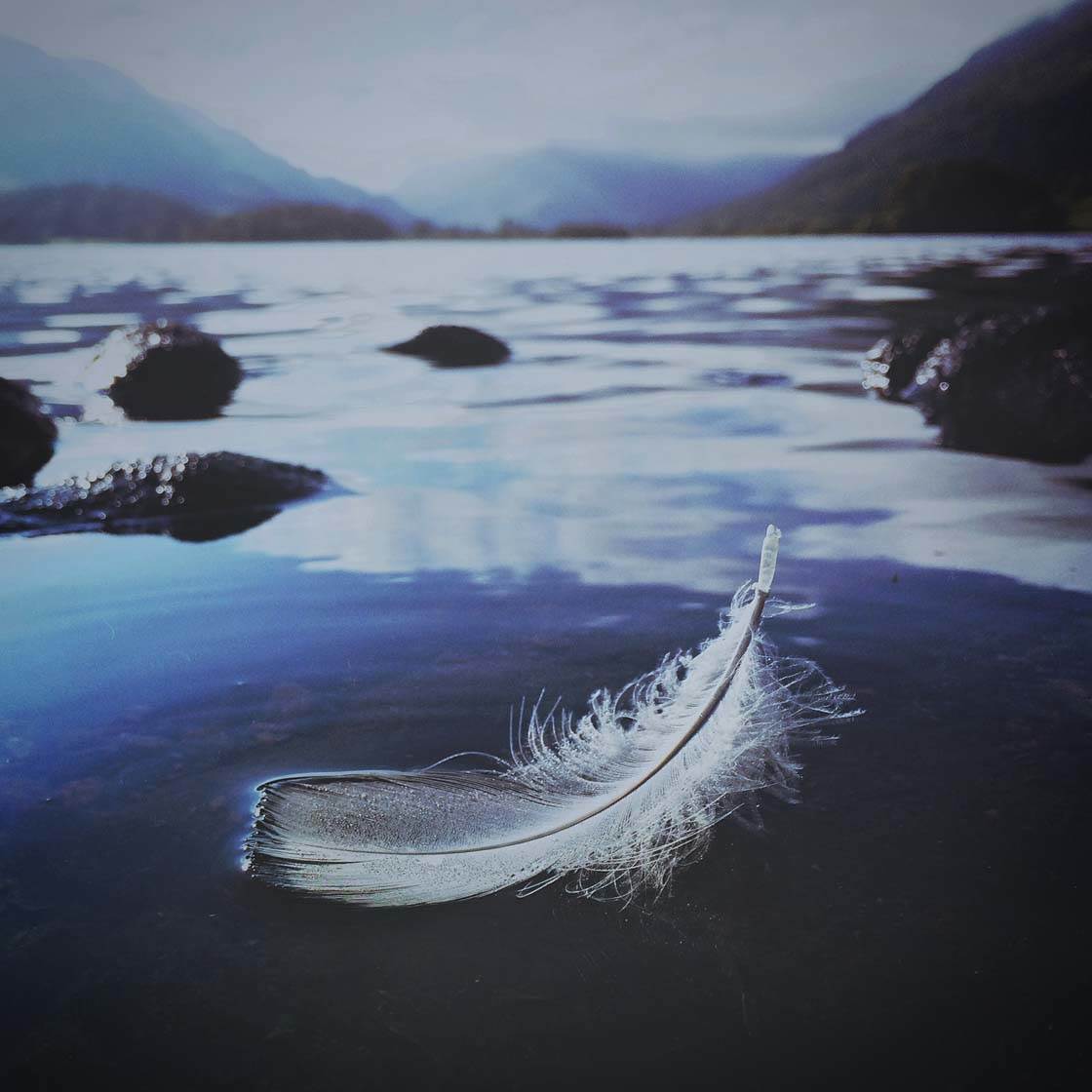 What are your favorite apps for post-processing?
There's really only one app for me, and that's Mextures. I can't say how much I love its capabilities. I've tried other apps but I always come back to Mextures.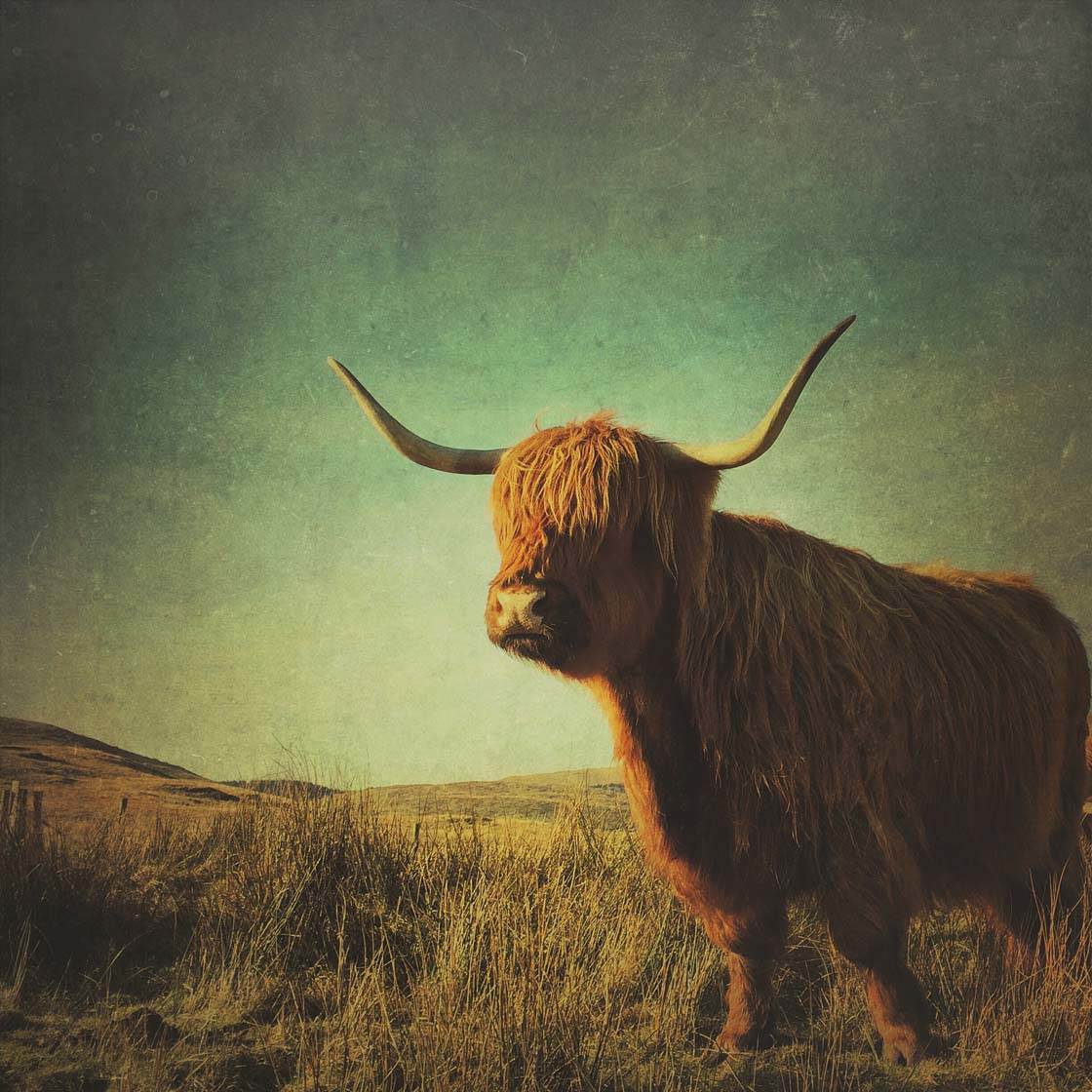 I have a library of saved formulas in Mextures that I've built up. But even though I may use one as a starting point for a new edit to get things going, I always change various aspects by adding or removing filters, etc. So I'd like to say a big thank you to Mextures creator @merekdavis.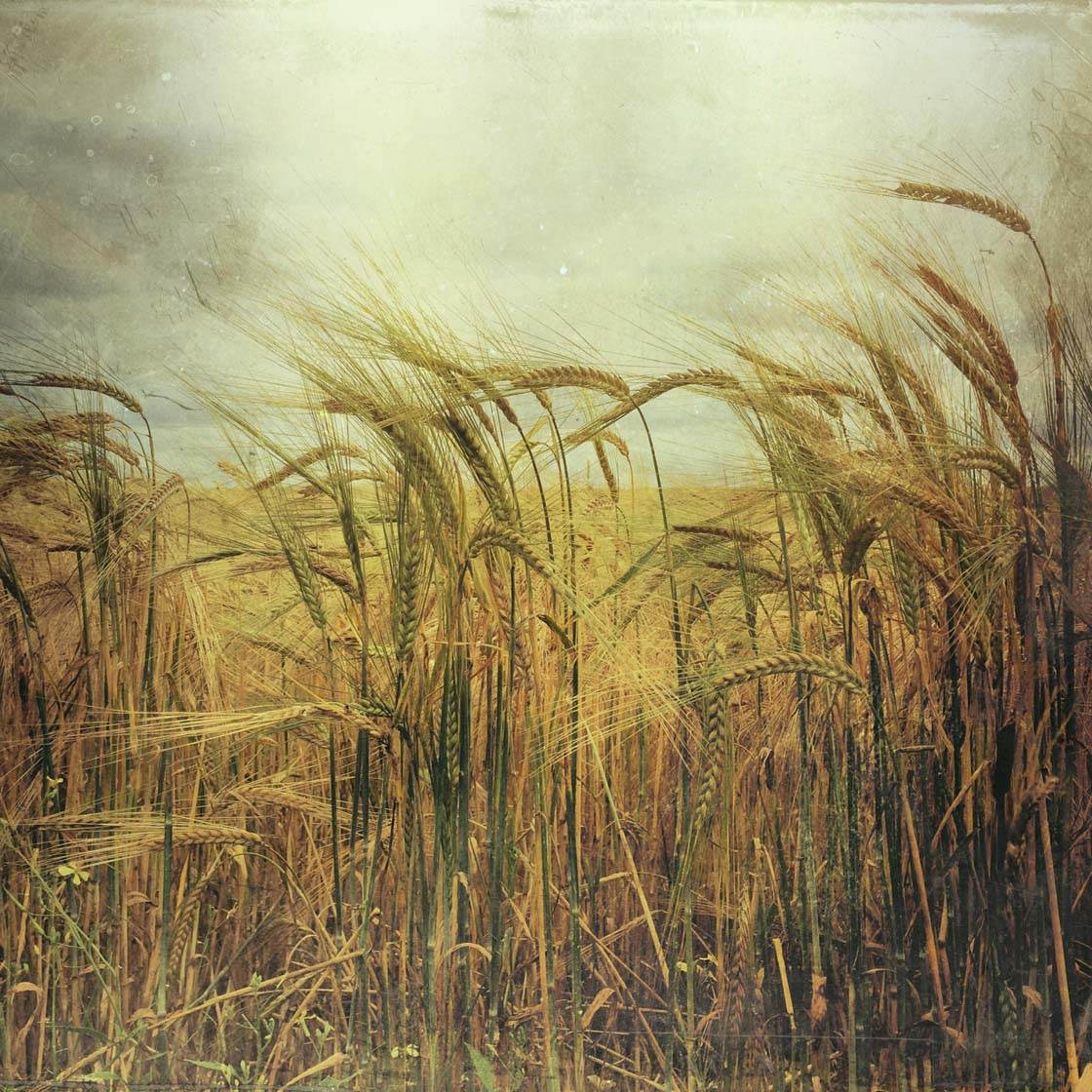 A lot of your images are enhanced with texture effects. What made you choose this editing style for your photos, and what kind of pictures work best with this effect?
I find the use of textures in editing can turn a very ordinary photo into something I'm quite proud of. I use it subtly to mute or brighten an image, or occasionally more strongly to give a very bleak feel to an image.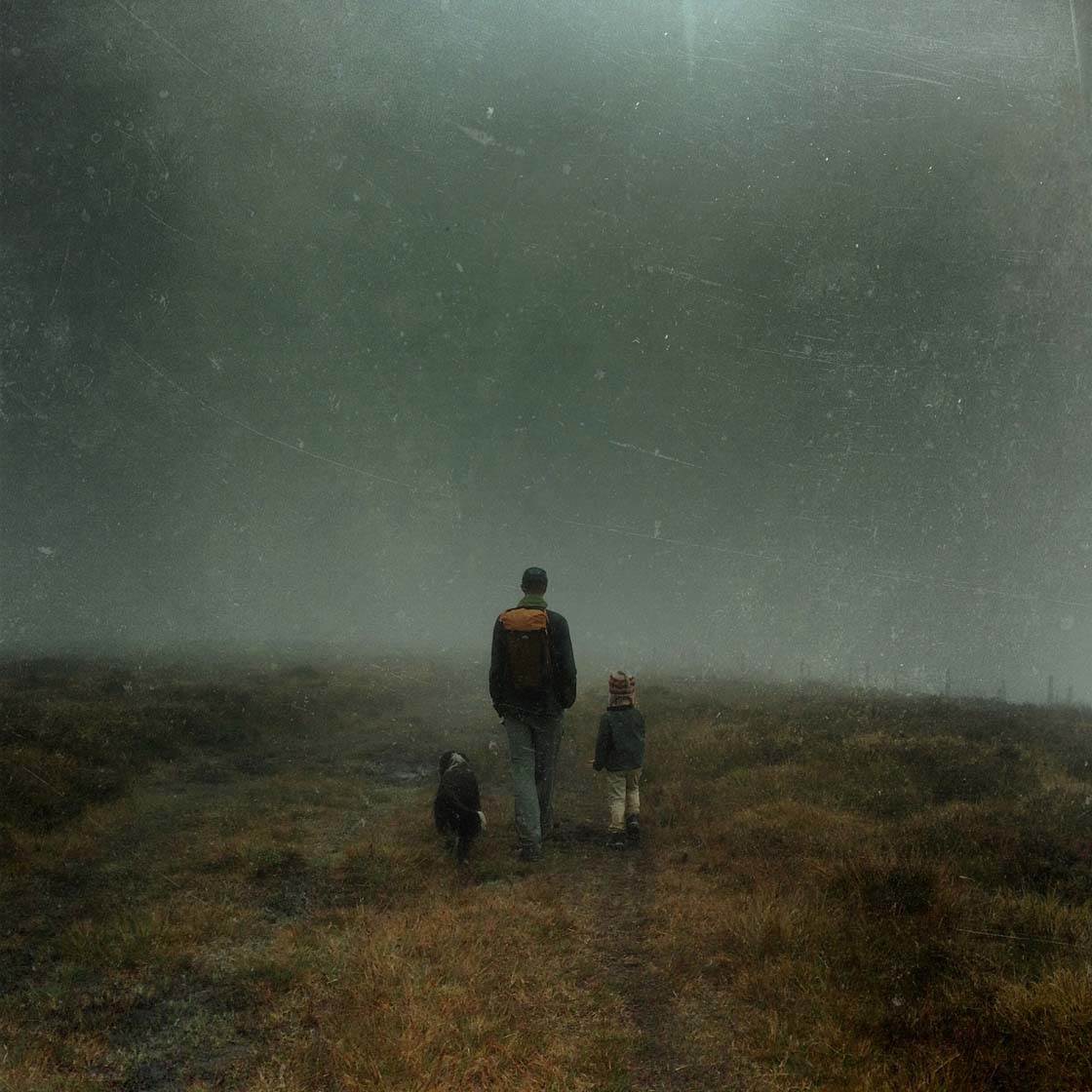 Applying textures to your images is a fine art. If you apply them too heavily they can ruin a photo. How do you go about applying textures to enhance the image, rather than over-power it?
The "Grit and Grain" and "Grunge" texture sets in Mextures are my main go-to settings. I always change the amount I use to get the right feel.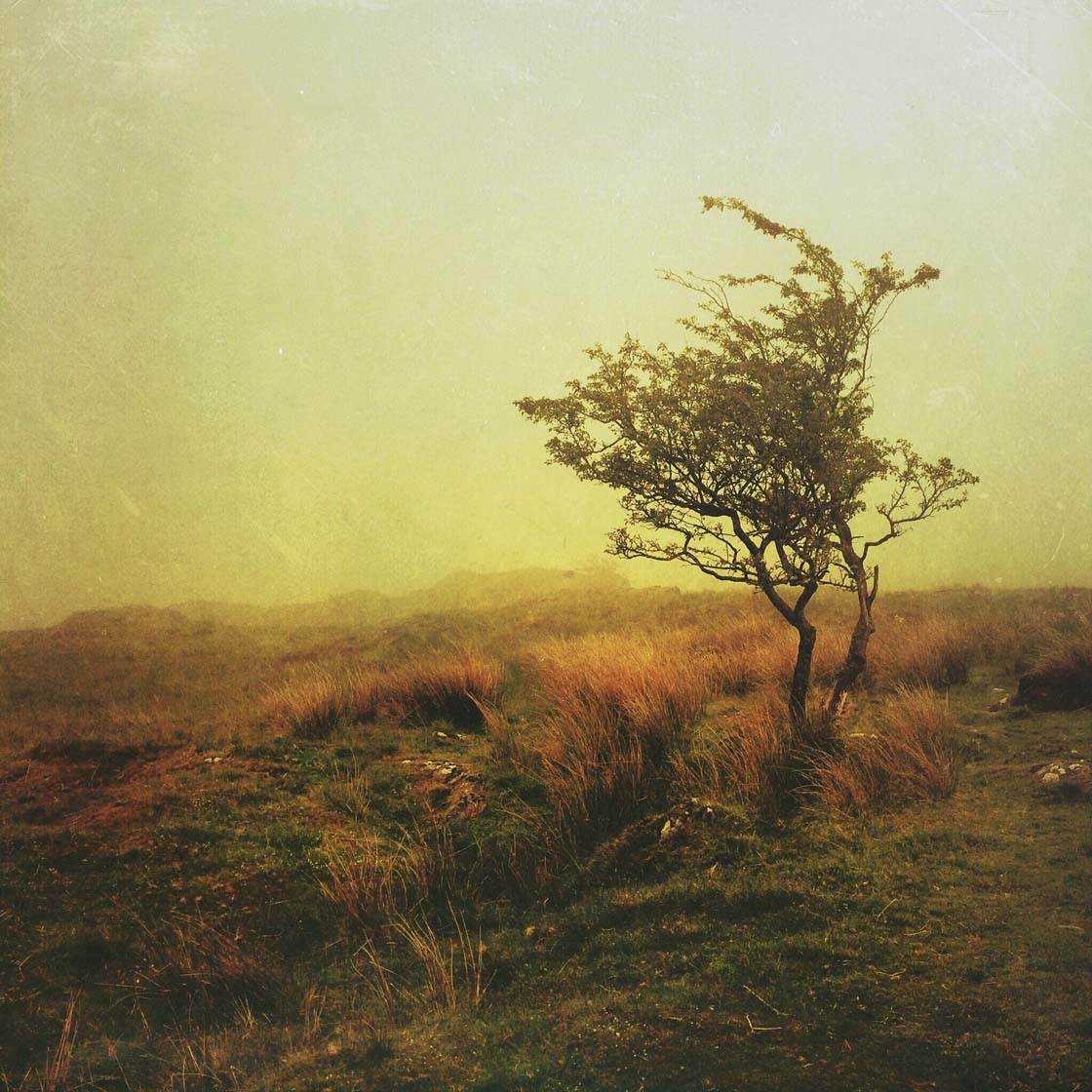 Some pictures can take a heavy texture to add a feeling of bleakness or somberness. I also make use of the "Blending Modes" feature to get things just how I want them.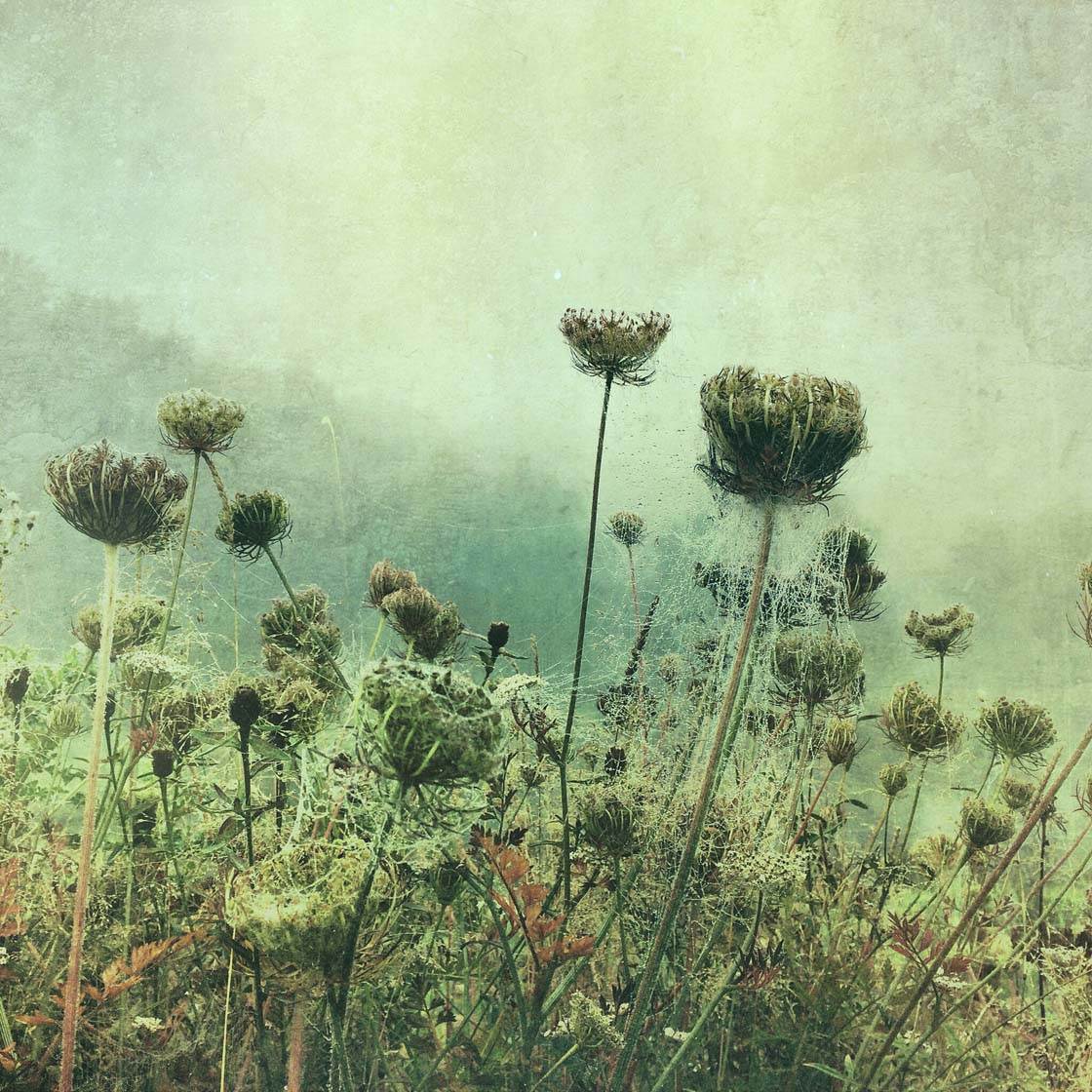 Do you use any iPhone photography accessories?
I have an olloclip lens that I've had a play with. It's been fun, but for simplicity when out and about I'm generally accessory-free.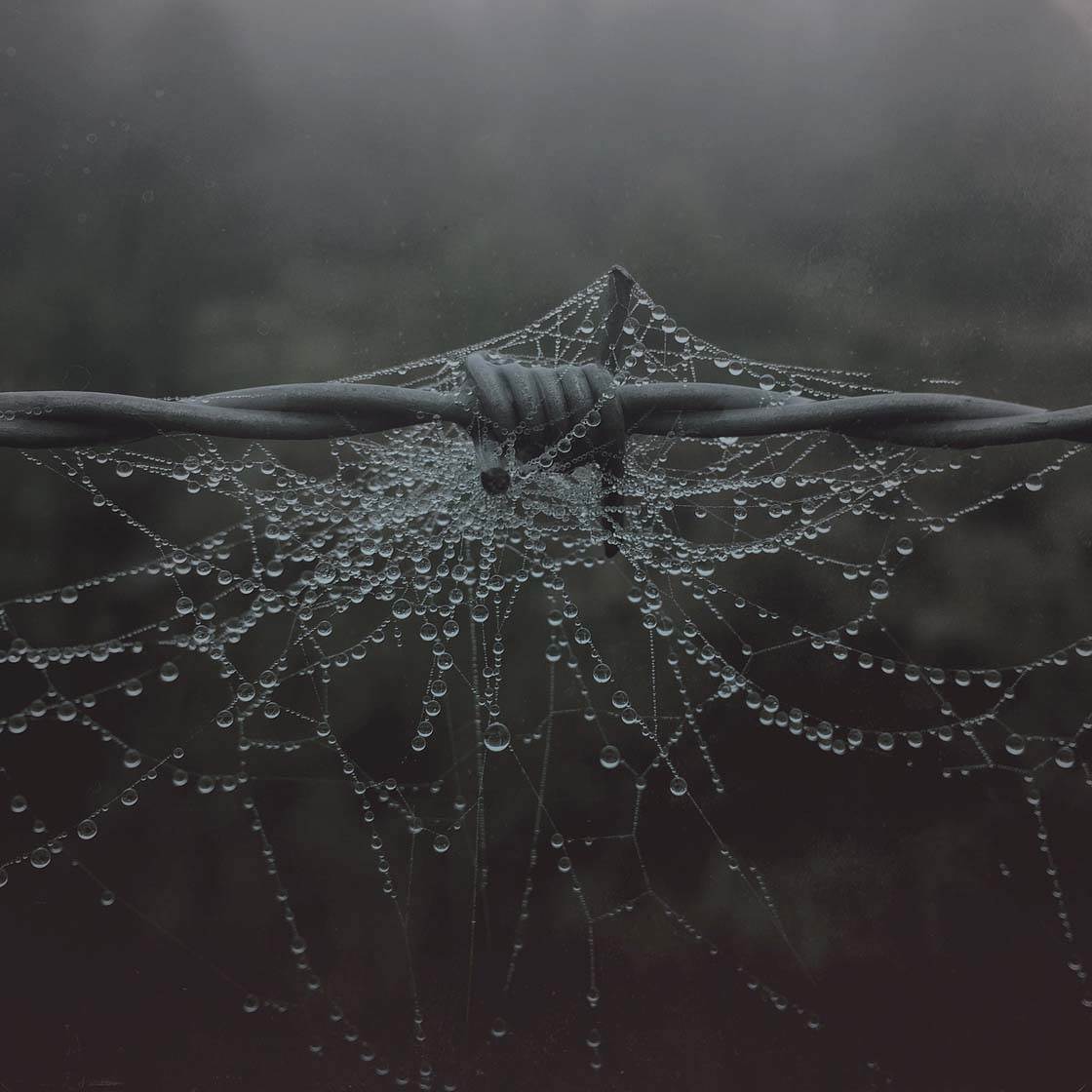 I do love the close-up droplet shots that make use of an olloclip, but I find that with a bit of patience I can get up pretty close and achieve a reasonable result with just my built-in iPhone lens.
Can you briefly explain the story and editing process behind your three favorite iPhone photos?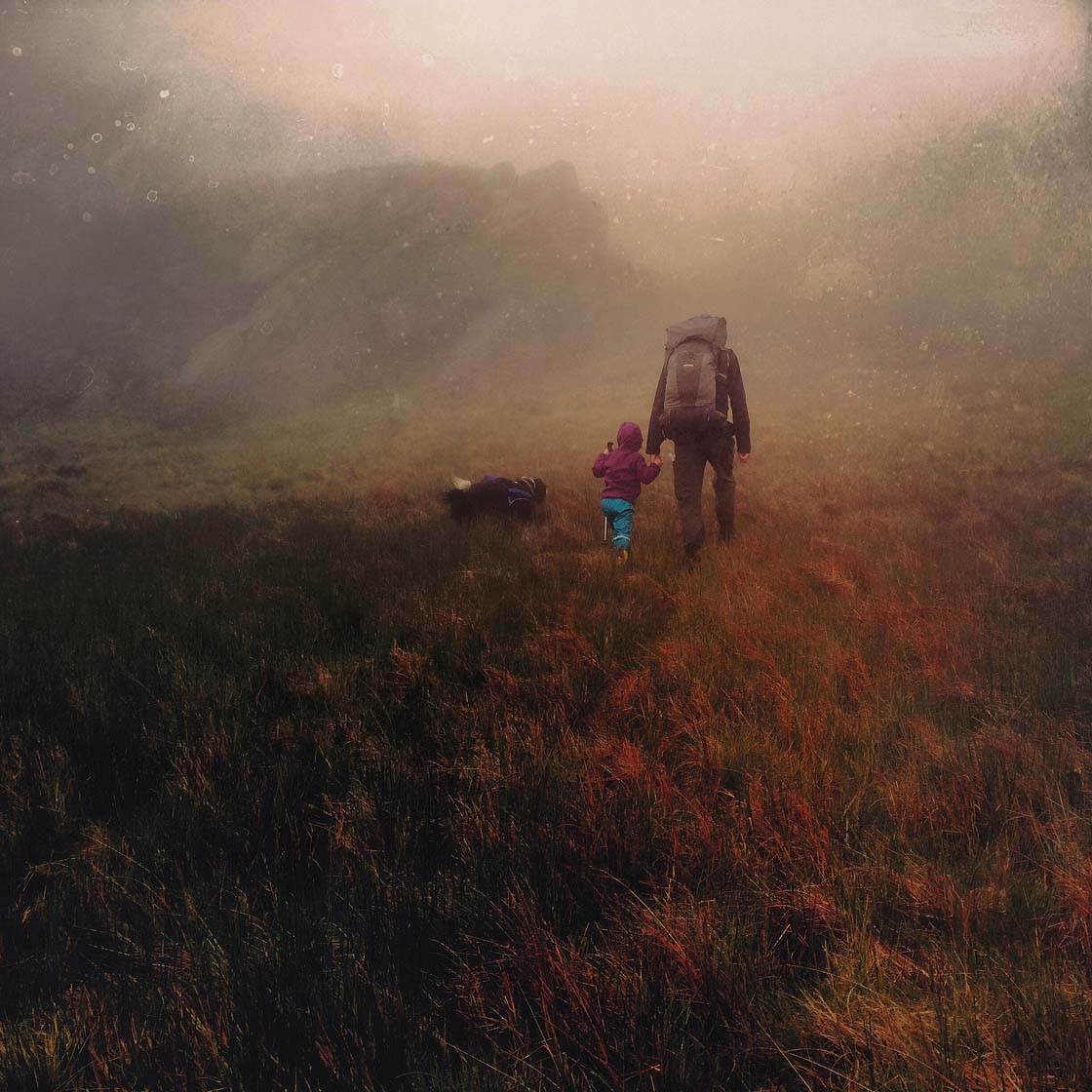 Not So Summery Camping Trip
This is probably my favorite image so far. We headed off as a family for our first wild camping trip of 2015. We got the tent up, but then the rain and mist set in to stay.
It wasn't quite the summer trip we had planned, but it was a great opportunity for some atmospheric shots in between protecting my phone from the rain. I used Mextures to add a bit of texture to enhance the weather conditions.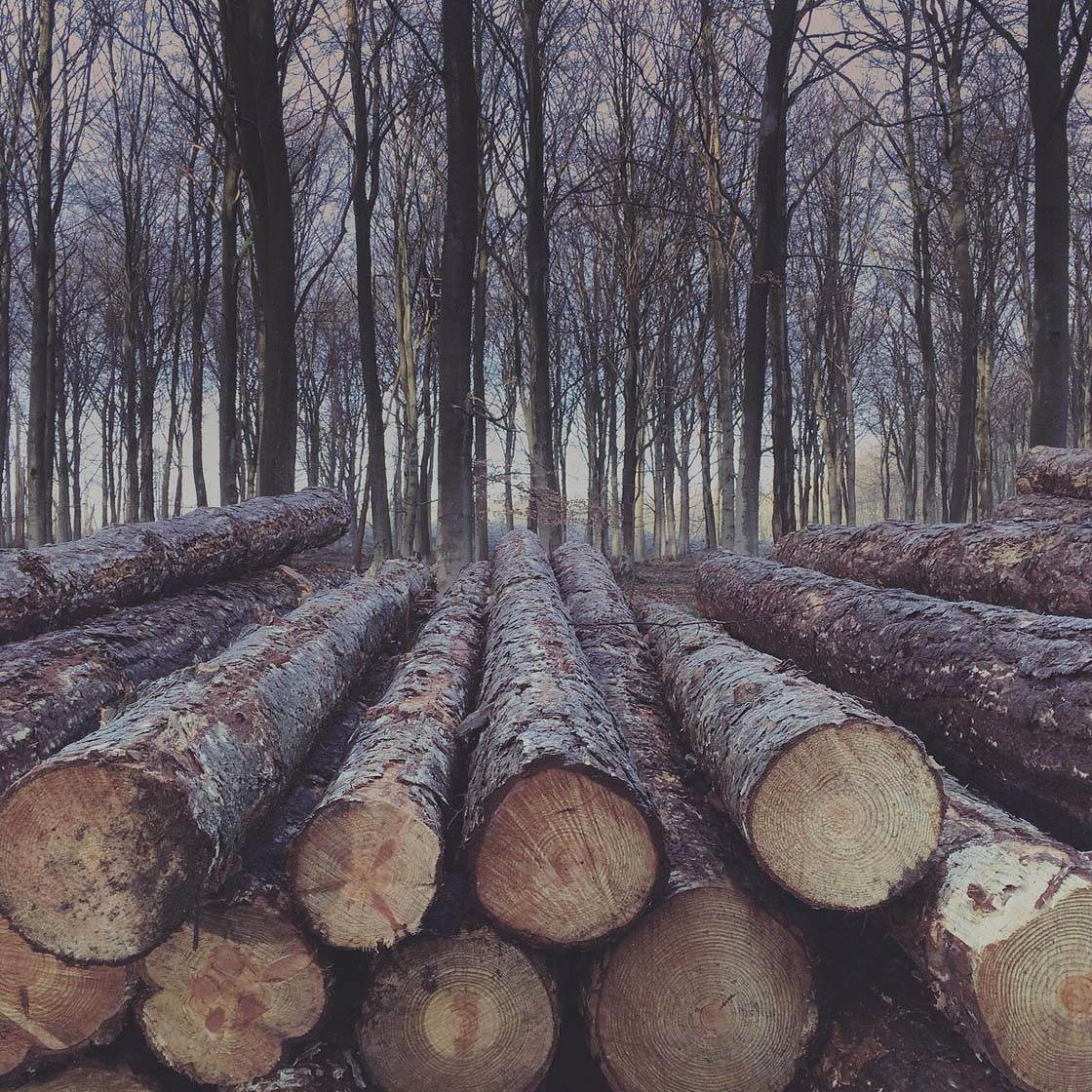 The End Of My Forest As I Knew It
This photo is from a visit to my favorite local forest in January 2015 that truly saddened me. It's a plantation so I know that the trees were always destined for this, but to arrive to the sound of machinery and the smell of burning was actually quite an emotional moment.
I could see light between the trees that I've never seen before. So whilst this image reminds me of a sad day, I like what I ended up with. Just a light Mextures edit was applied to enhance the natural textures and colors.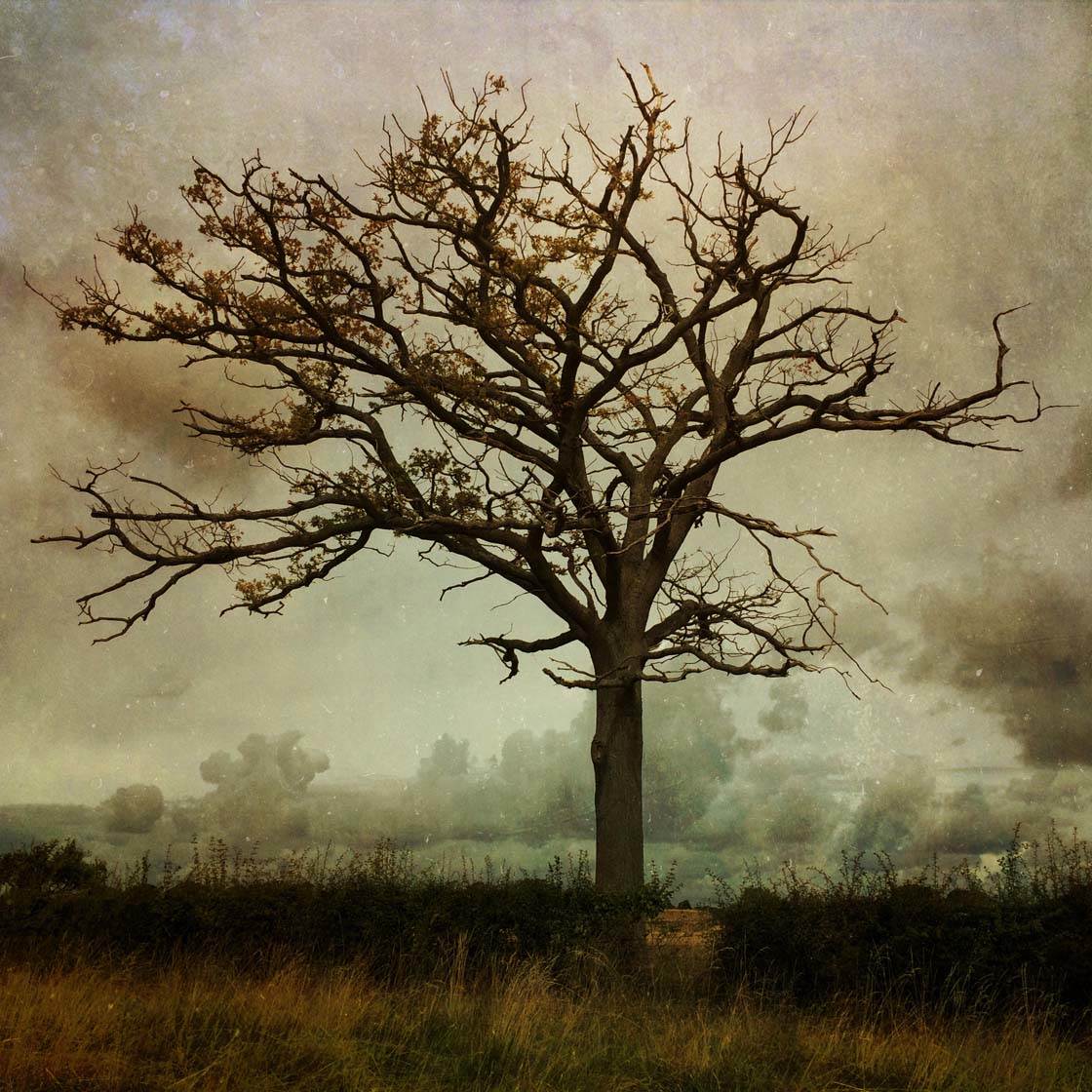 The Lonely Tree
There's just something about a lonely tree in a vast field, and I'm often drawn to take a shot of them.
This one was from a photo that I initially didn't think much of, but a revisit and a Mextures edit to enhance the clouds and moodiness of the day produced one of my favorite earlier images.
Do you shoot with any other cameras, and if so, when do you prefer to use the iPhone?
I have a Canon 60D, but it rarely makes it out of the house as the iPhone is so much more convenient.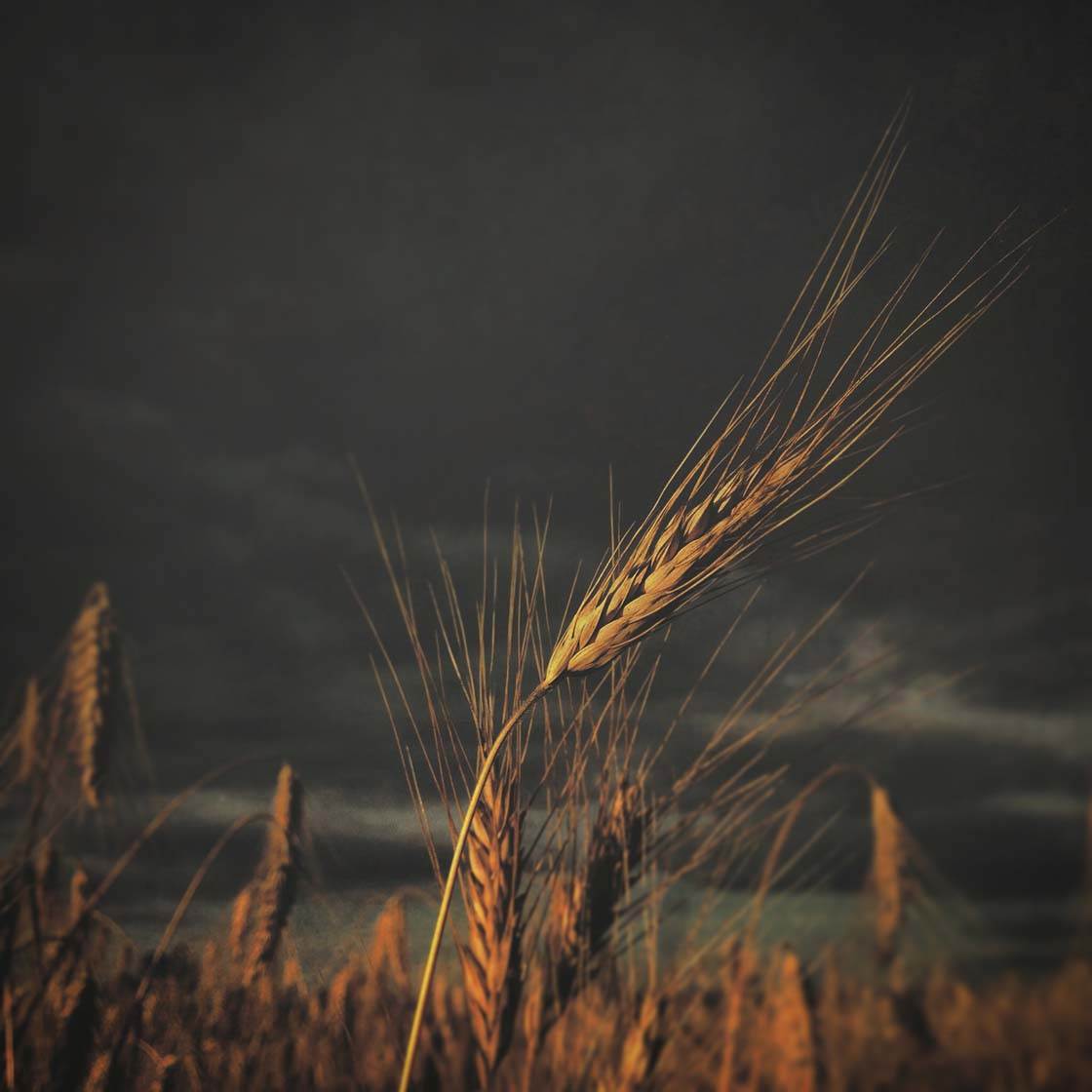 I made a conscious decision to make my Instagram account 100% iPhone, so perhaps that's partly why the DSLR often gets left behind.
You're a member of several Instagram groups, as well as moderator of the @rural_love and @mist_bestshots pages. What does the Instagram community mean to you, and what effect has it had on your photography?
When I first signed up to Instagram it didn't even enter my mind that I would meet such lovely and talented people, and become part of that community.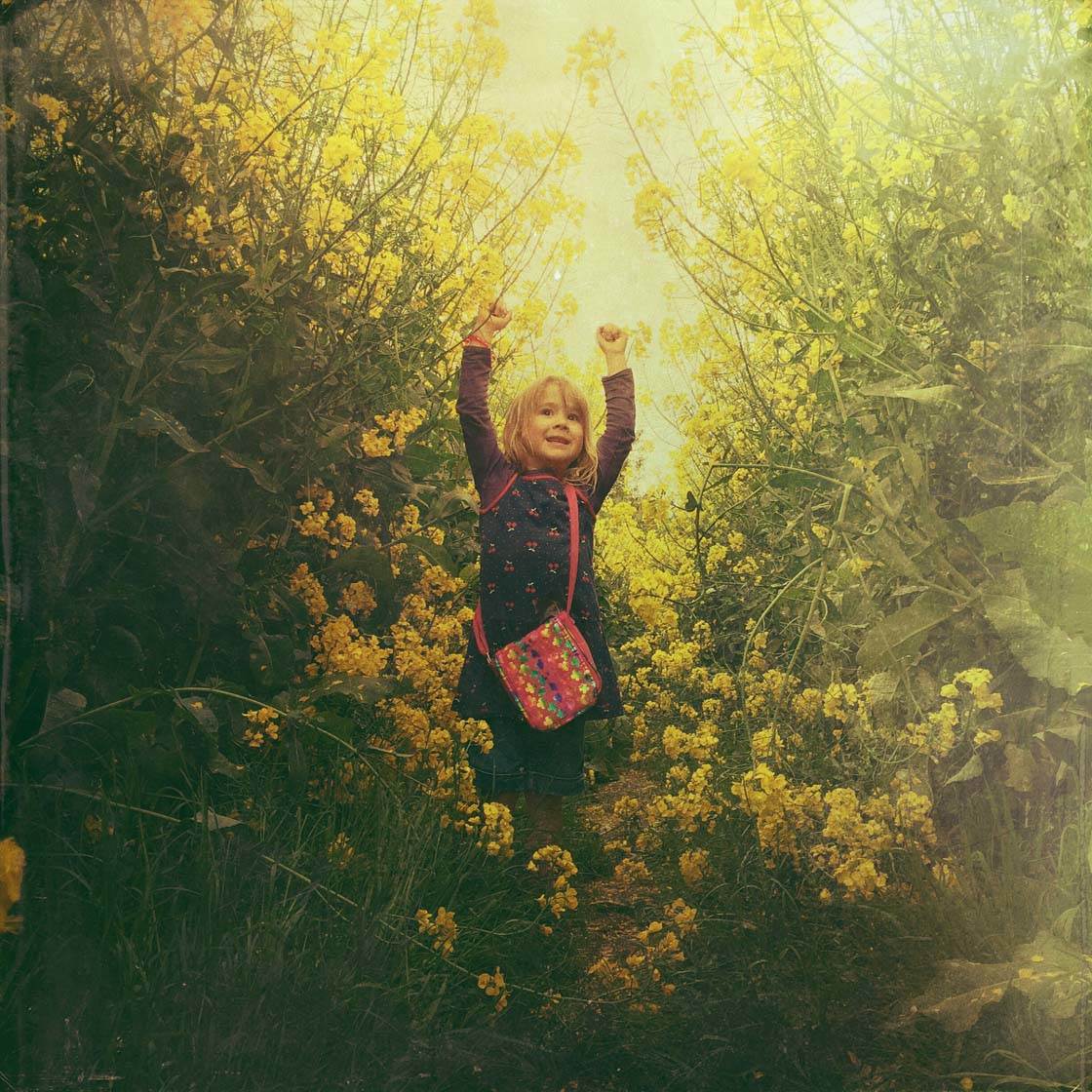 I thought I'd just hook up with a few of the people I know, but it turned into something else all together and I'm very thankful for that.
I've met lots of like-minded people who enjoy photography and editing, and they've inspired me and supported me through my Instagram journey. The feature hub community is wonderfully friendly and great for discovering new inspiring feeds.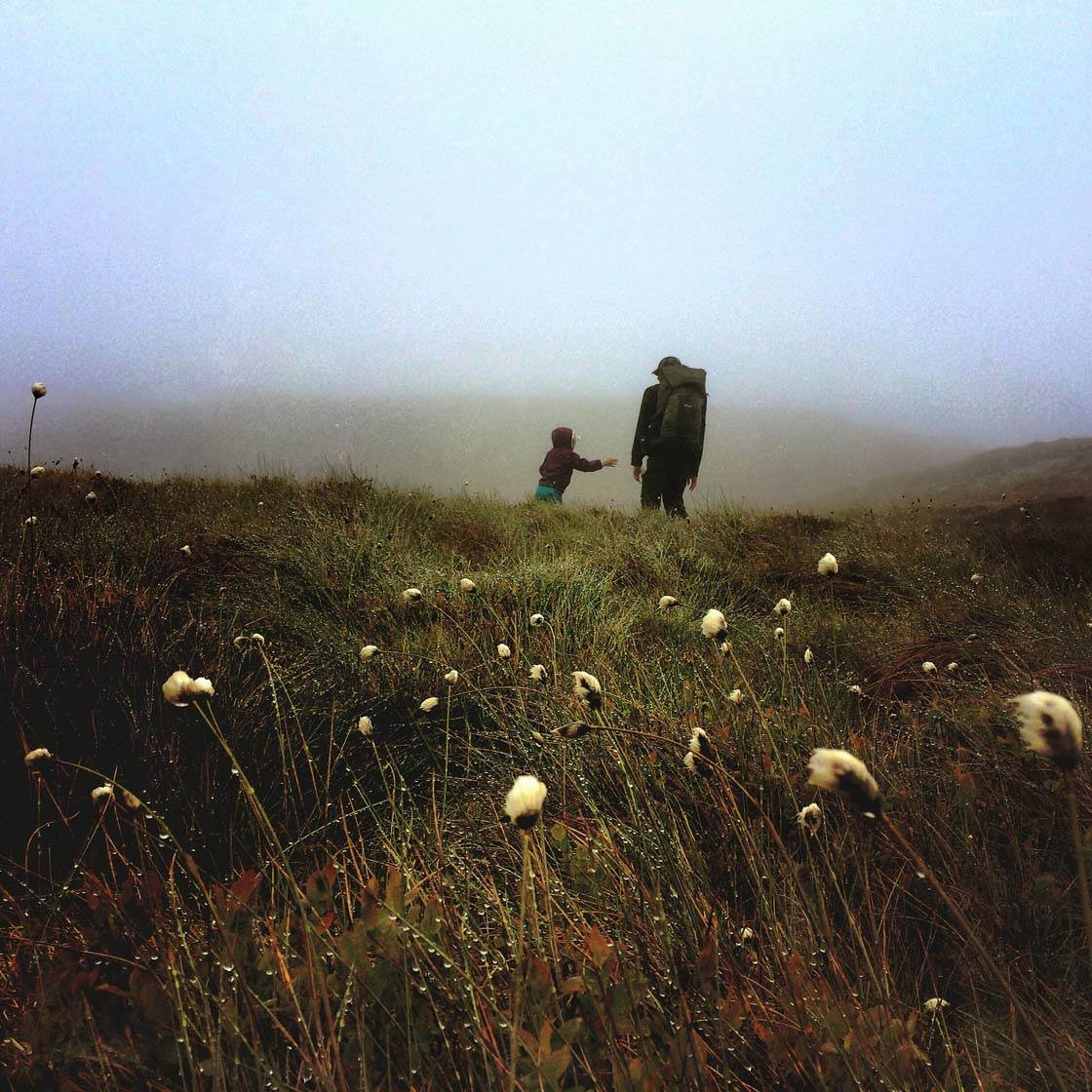 What tips do you have for beginner iPhone photographers who want to start taking more creative photos with their iPhone?
Take lots of photos! You can try different things, shoot from different perspectives, shoot into the light, take portraits, photograph nature, and much more.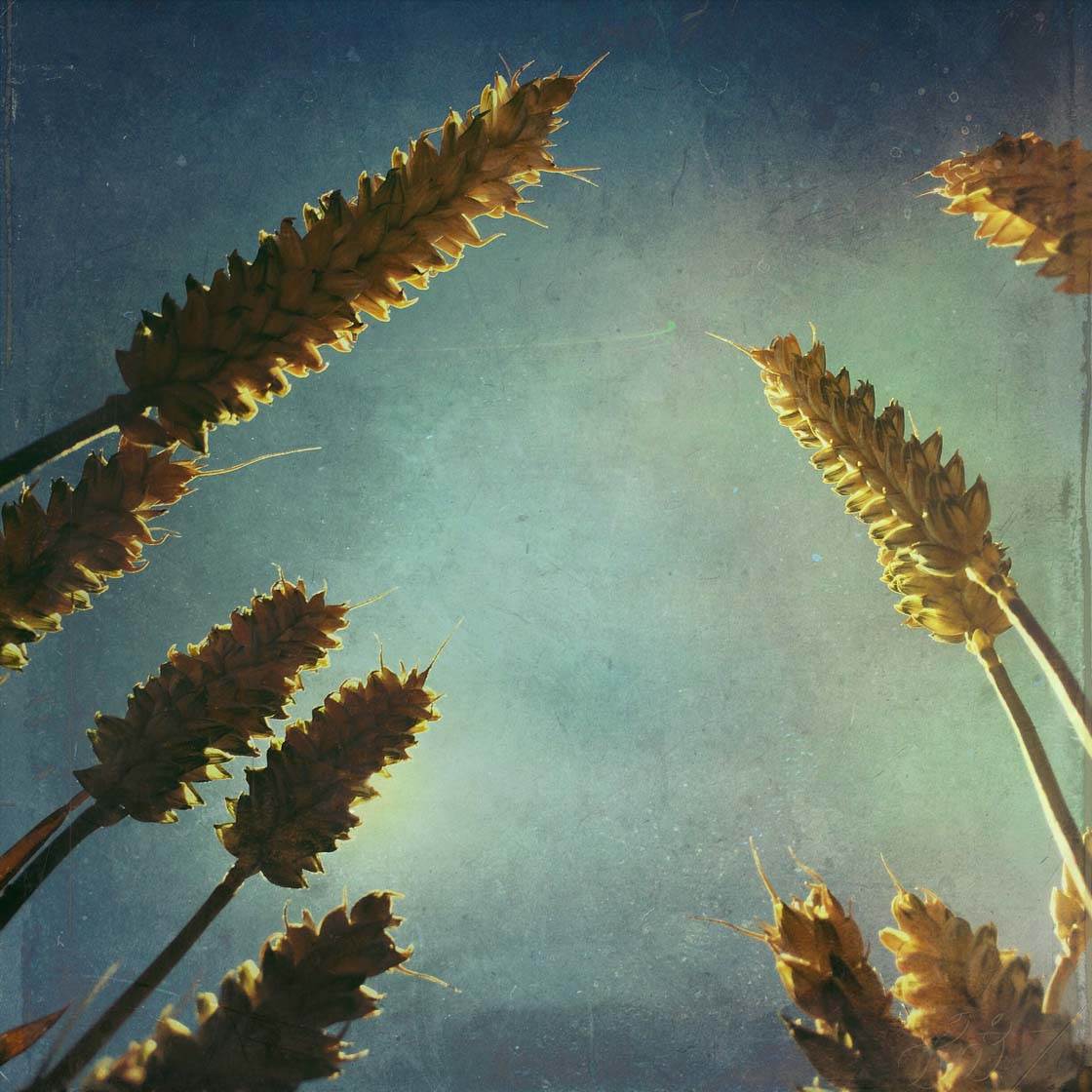 Some will work and some won't, but that's how you learn. Instagram is great for getting a glimpse of other people's creativity.
And have a play with a few editing apps. It's amazing what can be achieved. Many apps have built-in formulas that you can use to change the feel of a photo, and then as you gain confidence you can develop your own unique style.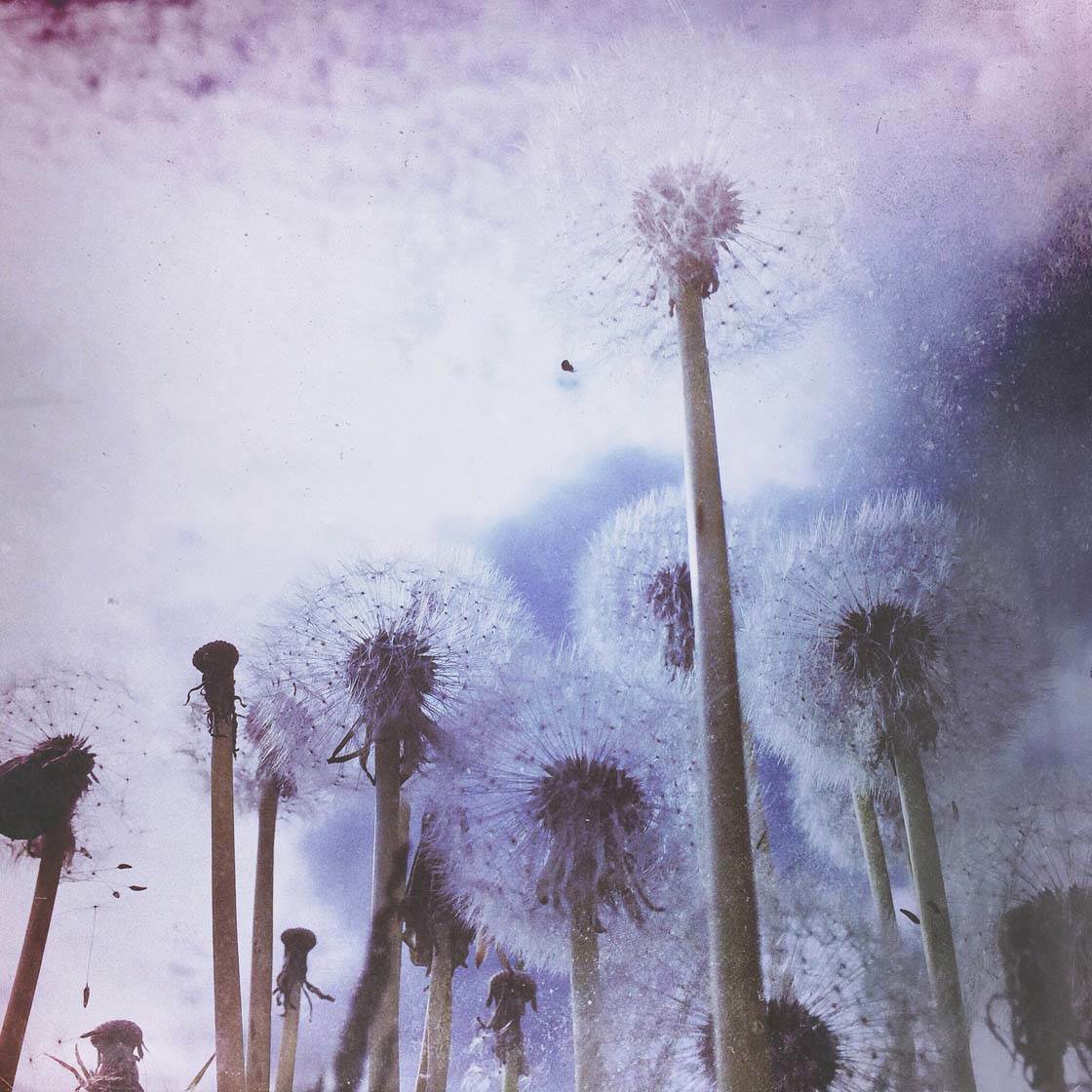 Which iPhone photographers do you admire the most?
I admire a lot of people, many who don't use an iPhone, but some that do are:
Kristi (@orbabgirl) who takes the most beautiful droplet shots.
Andrew (@arclesscurve) – a fellow fog lover who captures the English countryside at its best.
Where can we see your iPhone photography?
I'm on Instagram as @bodneyboo so please do stop by and say hi.