To coincide with the release of the new iPhone 6, Apple will be releasing their new iOS 8 software update around the same time in September. In this article, I investigate the new iPhone camera features of iOS 8 and what it will mean for iPhone photographers.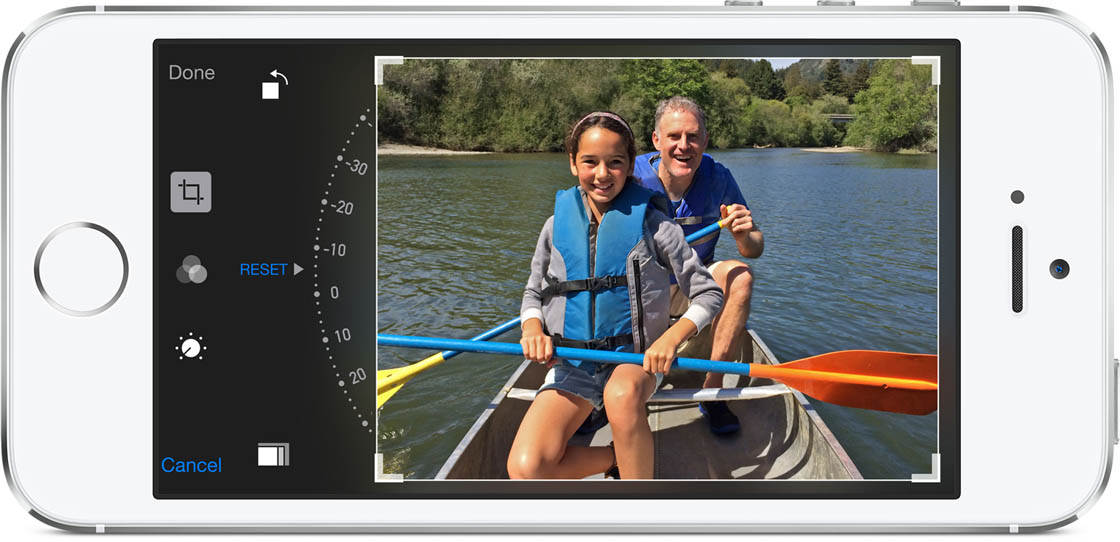 This autumn you'll be able to update the operating system on your iPhone (or iPad/iPod touch). iOS 8 is a free update and will be compatible with the following devices: iPhone 4s or newer, iPod touch 5th generation, iPad 2 or newer.
The new iOS 8 has a huge range of new and exciting features, such as enhanced iCloud storage and iCloud Photo Sharing, voice and video messages in iMessage, a smarter keyboard, improved notifications, time-saving features for handling emails and an in-depth Health app.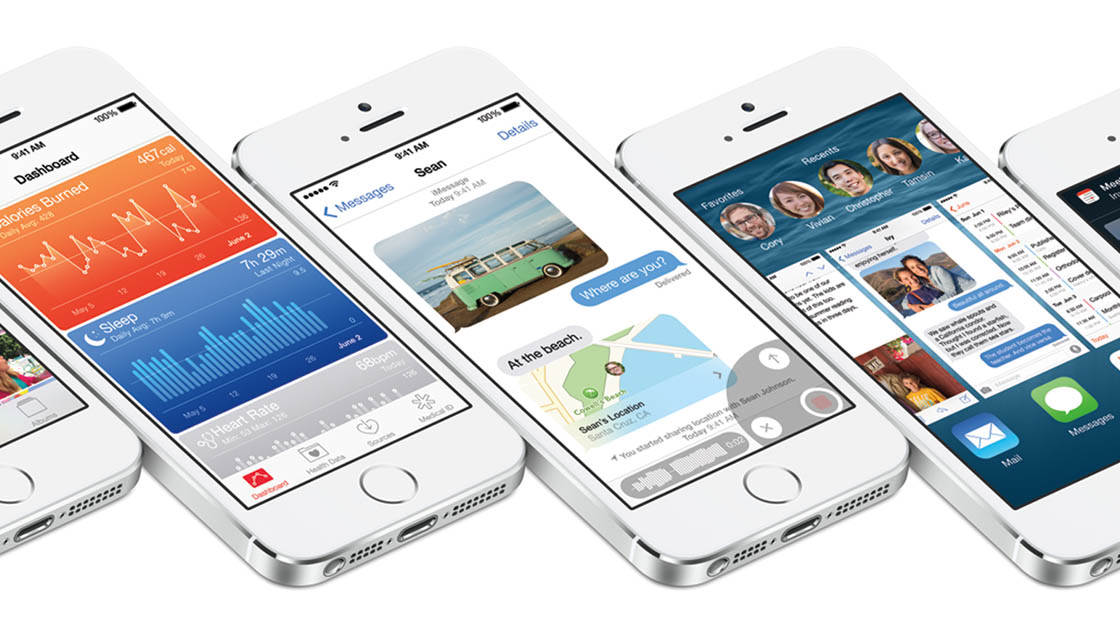 iOS 8 also has a great range of new photo and video features, and this is what I'll be looking at in detail below.
New Camera App
The updated Camera app in iOS 8 includes three new features. Apple have added a really useful manual exposure control which will make it a lot easier to get the right exposure when taking photos.
When composing your shot, tap to focus and then simply slide your finger up or down the screen to decrease or increase the brightness/exposure.
They've also added a self-timer with the option to take photos with a 3 second or 10 second delay. When the photo is taken it actually uses burst mode, so it takes a series of photos and you can then choose the best ones.
And finally, they've included a time lapse video mode that works in a similar way to the new Hyperlapse app just released by Instagram. The video below gives a good demonstration of these new camera features.
Although panoramic mode was introduced for the iPhone some time ago, with iOS 8 it's now also available on the iPad.
New Photos App
The Photos app has been redesigned to include extra editing tools (also available via the Camera app when viewing your camera roll). The Smart Composition tools make it easy to straighten crooked photos and crop the edges.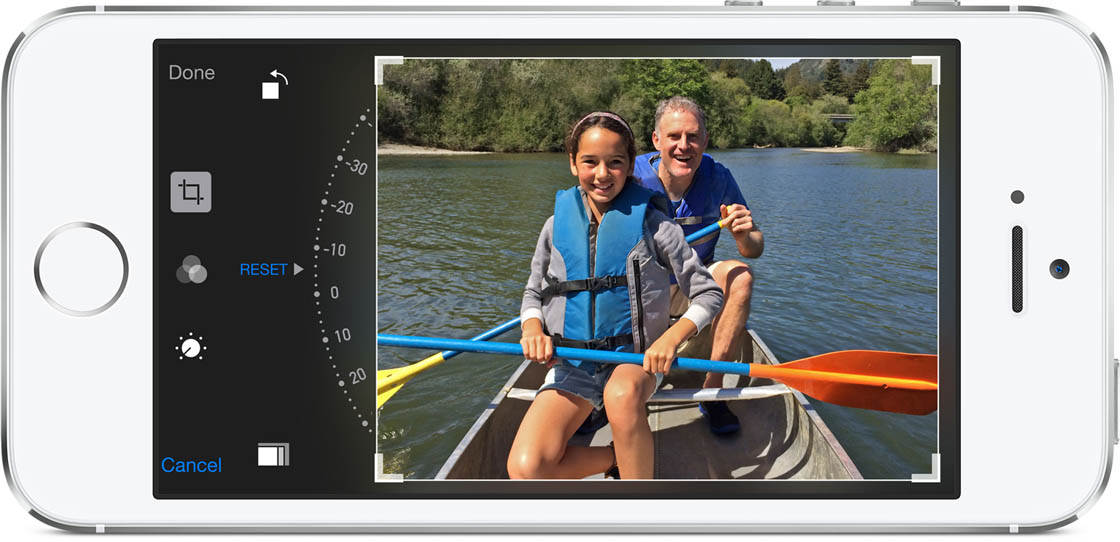 The Smart Adjustment tools allow you to quickly improve lighting and color using the quick adjustment sliders. But even better, you can make individual adjustments to brightness, contrast, exposure, highlights, shadows and color. This is a really great feature which was previously only available in third-party apps.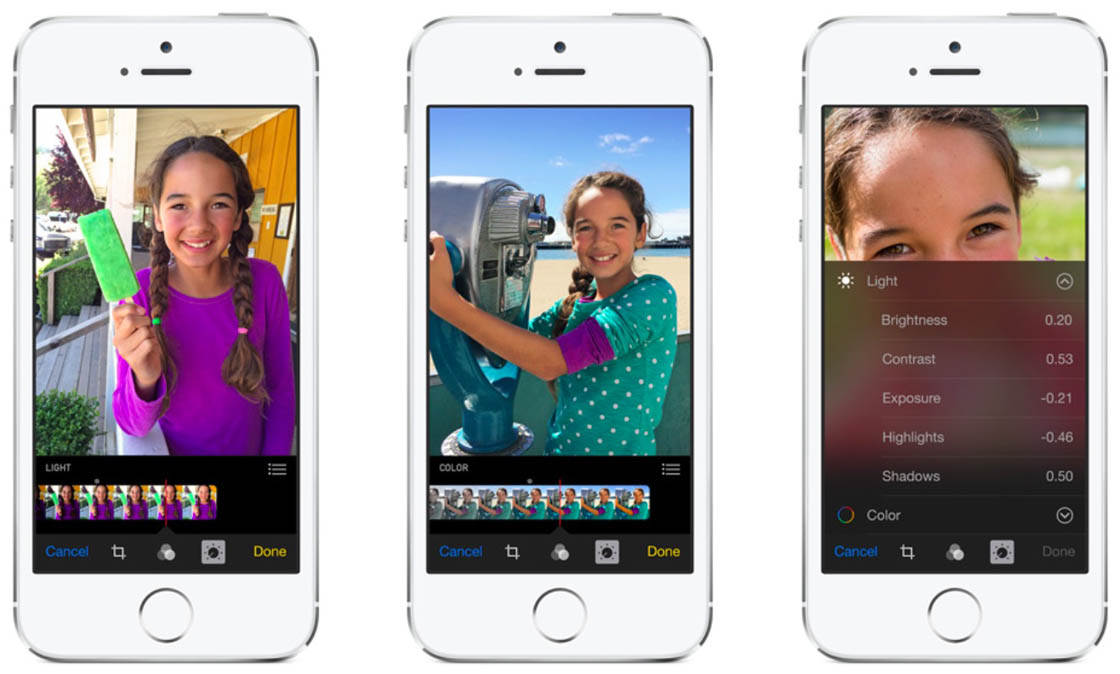 Filters were introduced some time ago, however, App developers can now make their filters and editing tools accessible within the Photos app, giving you access to more editing options without leaving the built-in Photos app.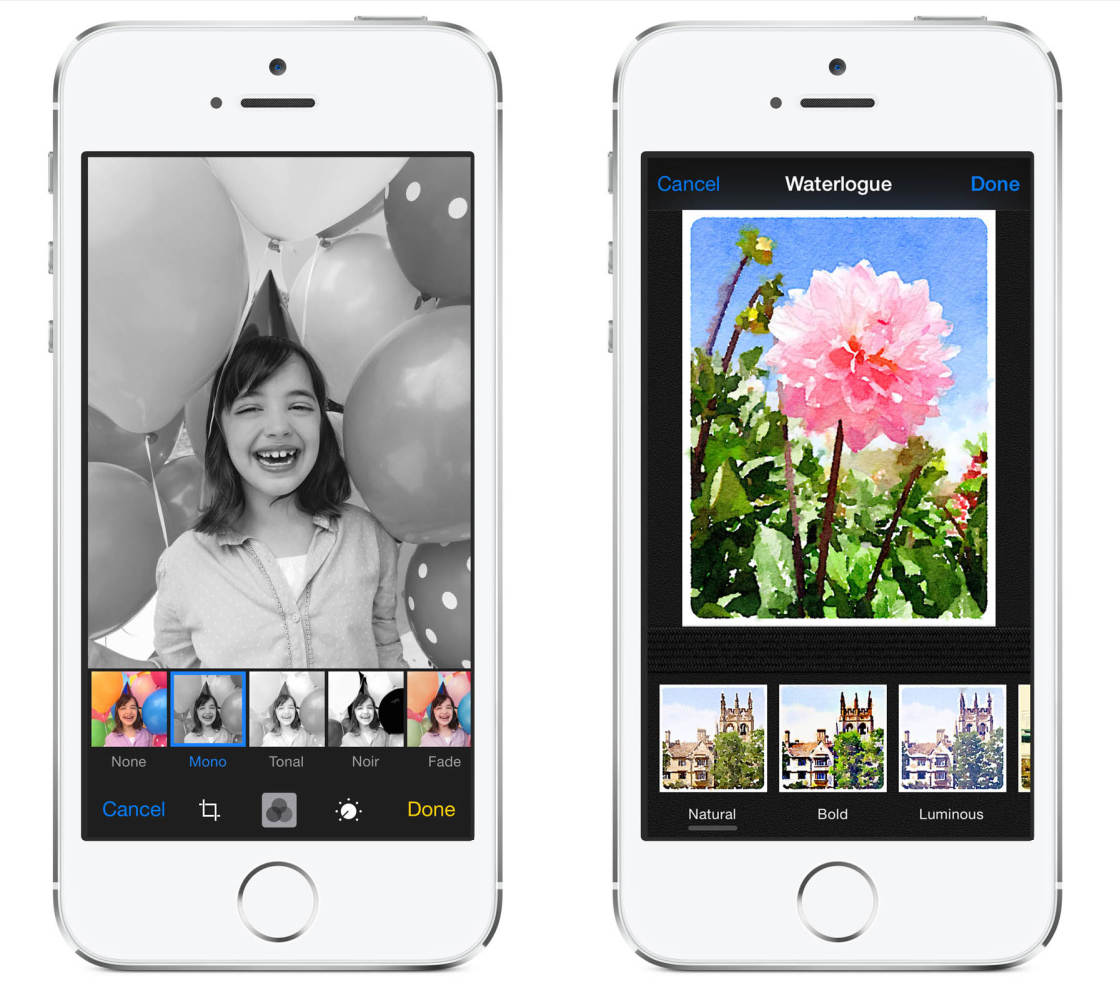 You'll also be able to search for particular images within the Photos app, based on date, time, location, or album name.
There are also some developments with the iCloud storage facility. If you choose to enable iCloud Photos, every photo and video that you take will be automatically uploaded to iCloud.
This lets you keep all of your photos and videos in iCloud, at full resolution and in their original formats (including RAW files) while keeping a smaller version on your iOS device. Any edits that you make on a photo will be immediately uploaded to iCloud and become visible on your other iOS devices.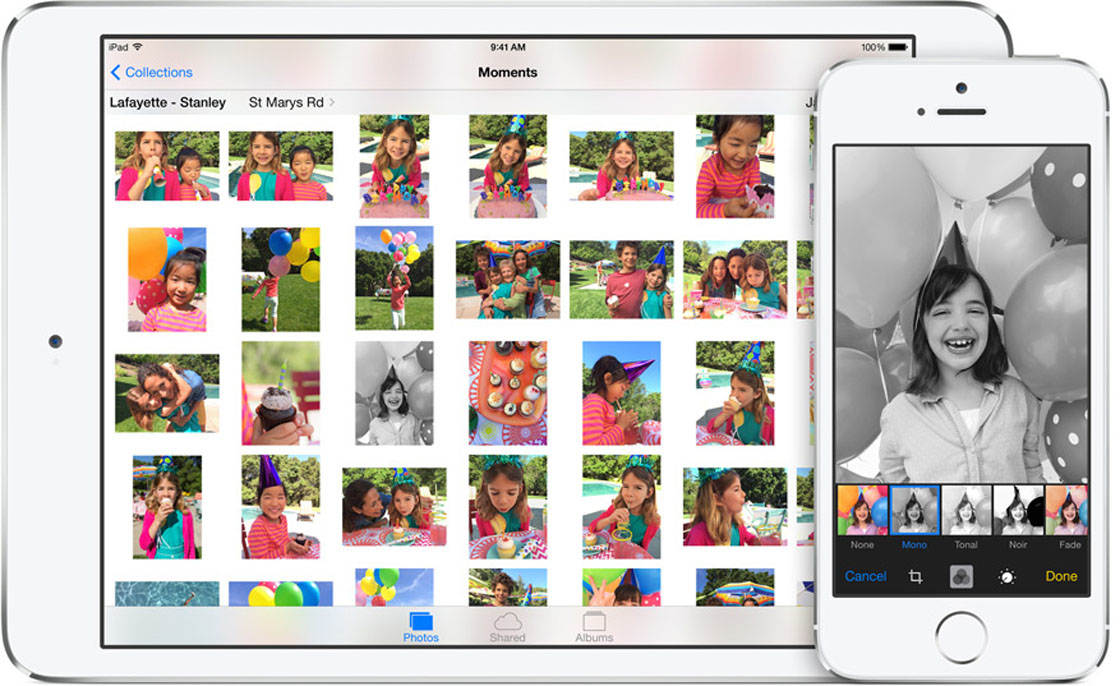 You can access and download the full resolution files from any of your iOS-enabled devices or via the web at any time. You'll get 5GB of iCloud storage for free, and other storage plans can be paid for.
All in all, I think these new camera and photo features are going to be a great addition to the iPhone, improving the way we take, edit and store our images.
For more details on what's coming up in iOS 8, visit Apple's iOS 8 preview.
You should get a notification on your device when the iOS 8 update is available, so keep your eye out for the notification. Or if you're planning to purchase the new iPhone, iOS 8 will be pre-installed so you won't need to do a thing!