I'm delighted to share this interview with Veronica Hassell who creates beautiful and mysterious images with her iPhone. Whether she's shooting landscapes or portraits, she makes wonderful use of dark and light to create mood and emotion in her pictures. And her editing style of blending, blurring and textures creates dreamy and surreal photos that really draw you into her world. In this interview you'll learn more about Veronica, and how she creates these mesmerizing images with her iPhone.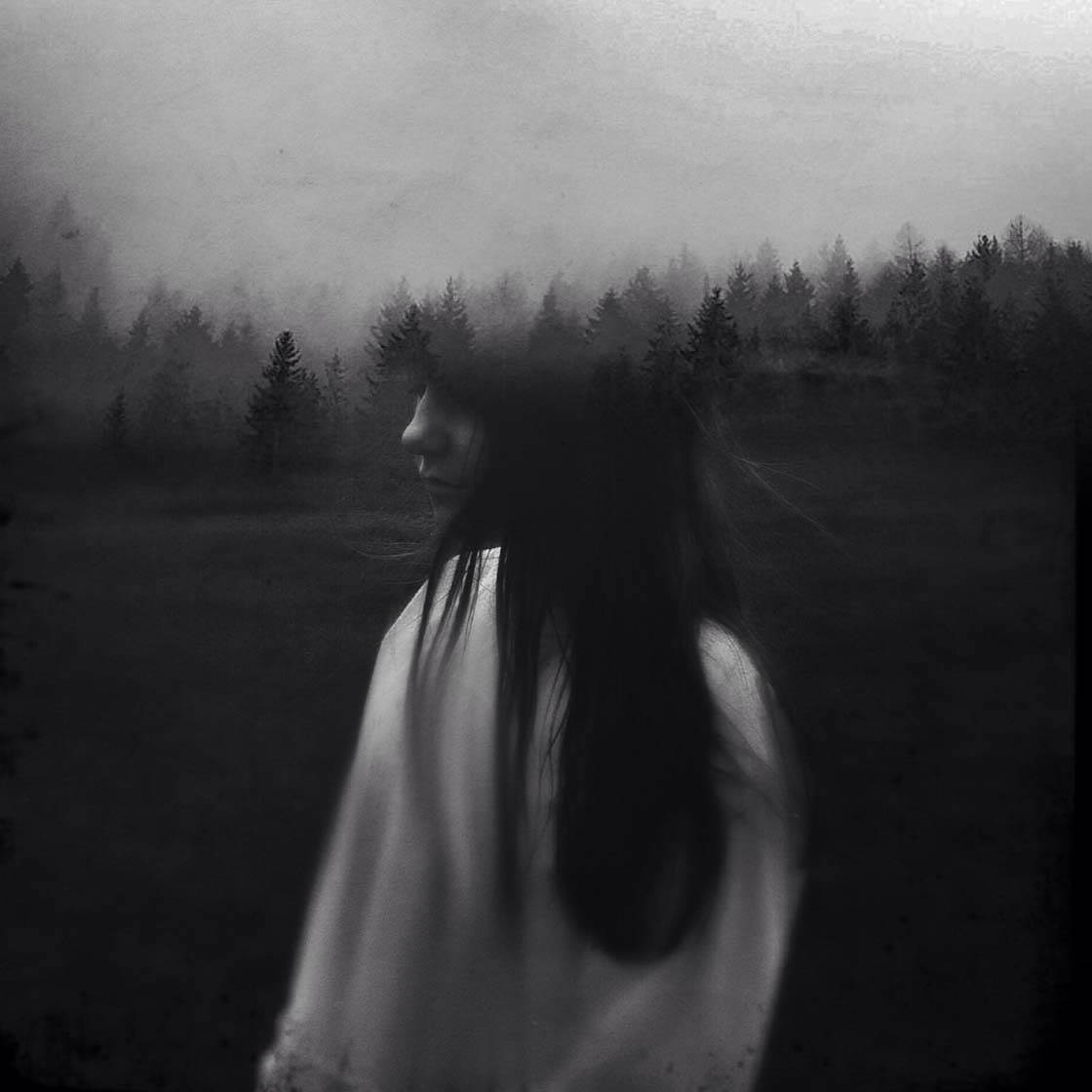 Tell us a little bit about yourself.
I live in the Midwest near the Mississippi River, and a river valley runs through this area. I explore the surrounding areas frequently.
There are lots of spring-fed rivers that lead into the Mississippi and lots of wild, beautiful forestlands to photograph.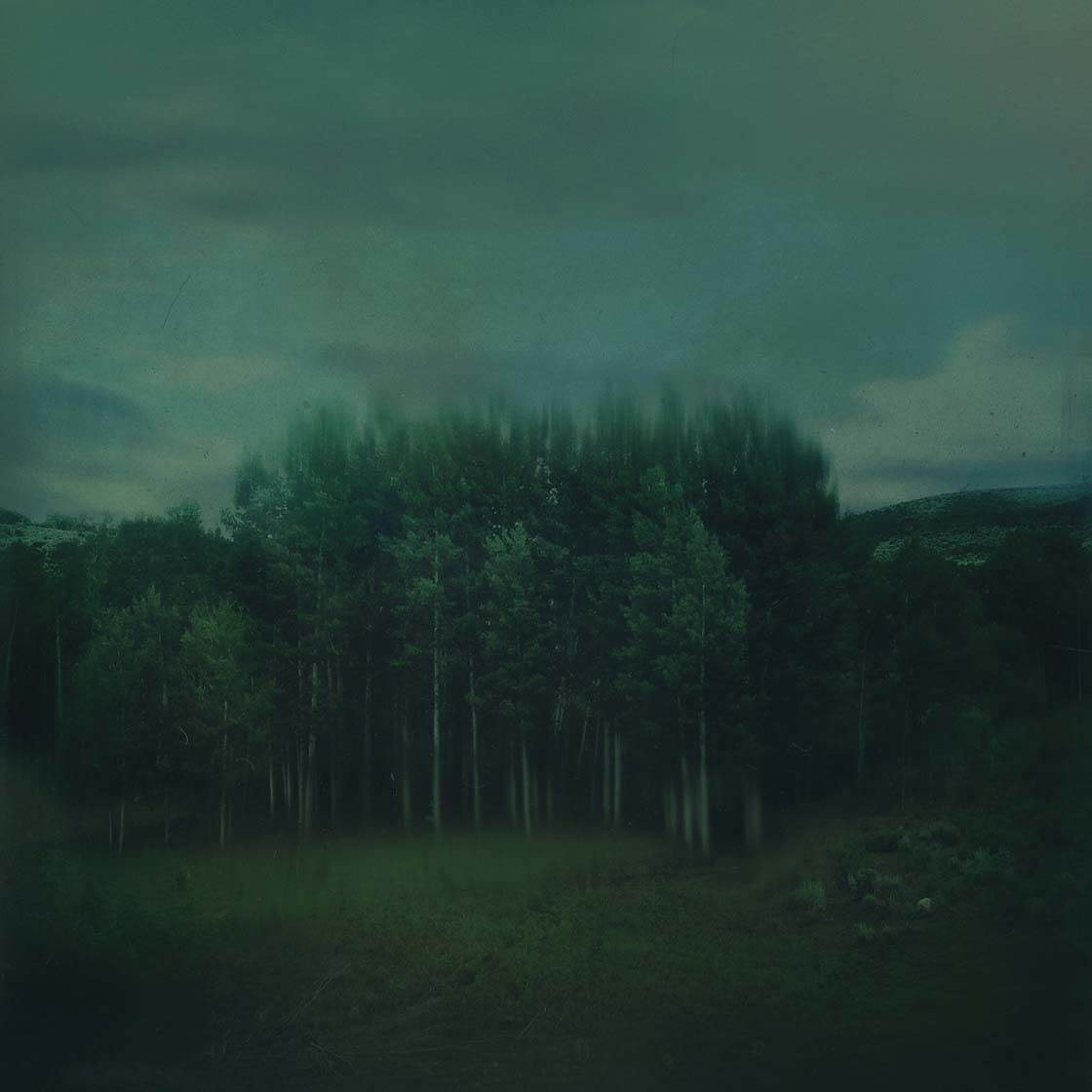 I've been a nurse for 25 years and recently accepted a leadership role. It's been the hardest but most rewarding job I've done as a nurse.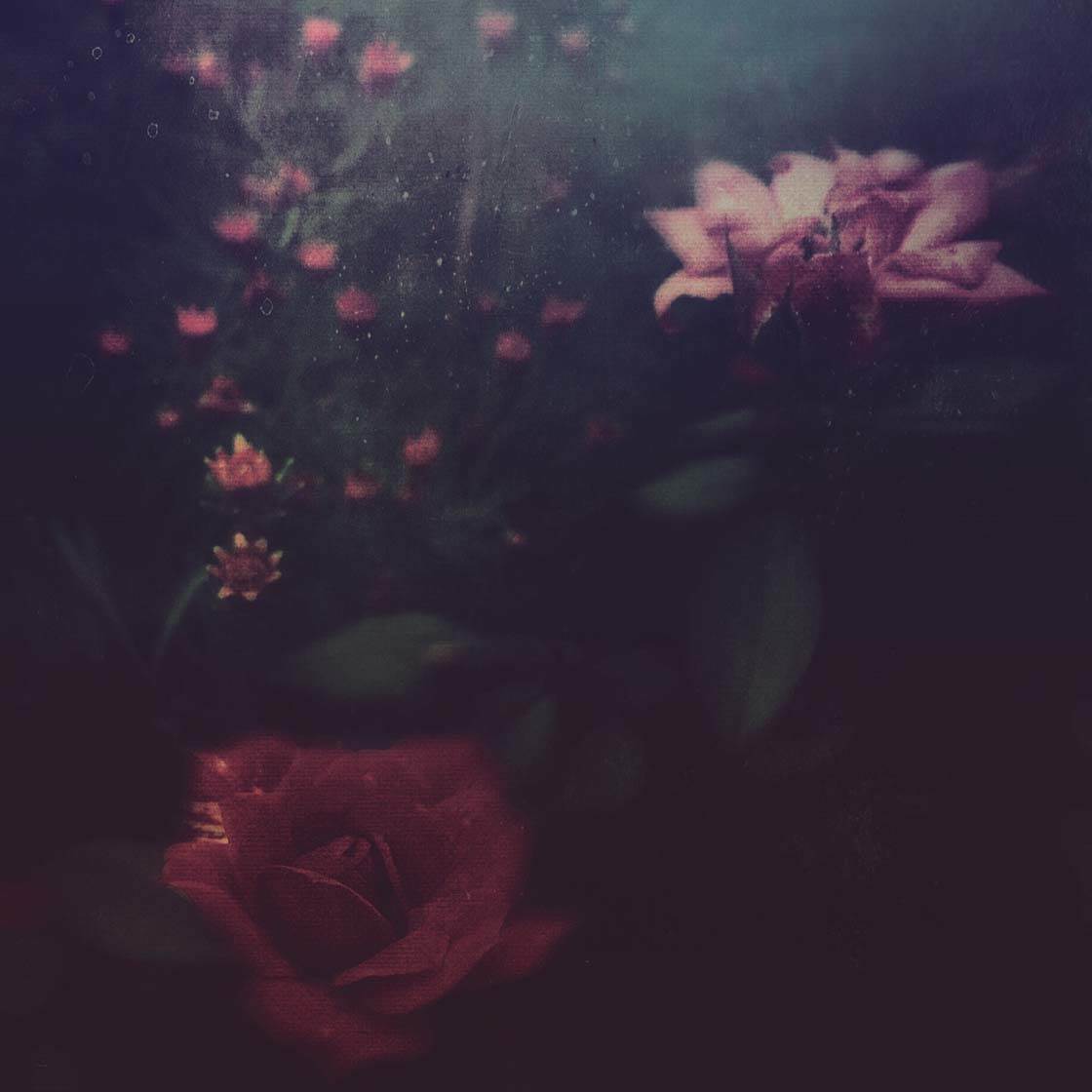 Do you have a photography or art background?
I studied photography in high school as a result of an art teacher who was a photography enthusiast. He taught us how to make pinhole cameras from shoe boxes and develop our work in a darkroom. I still have those photos we made!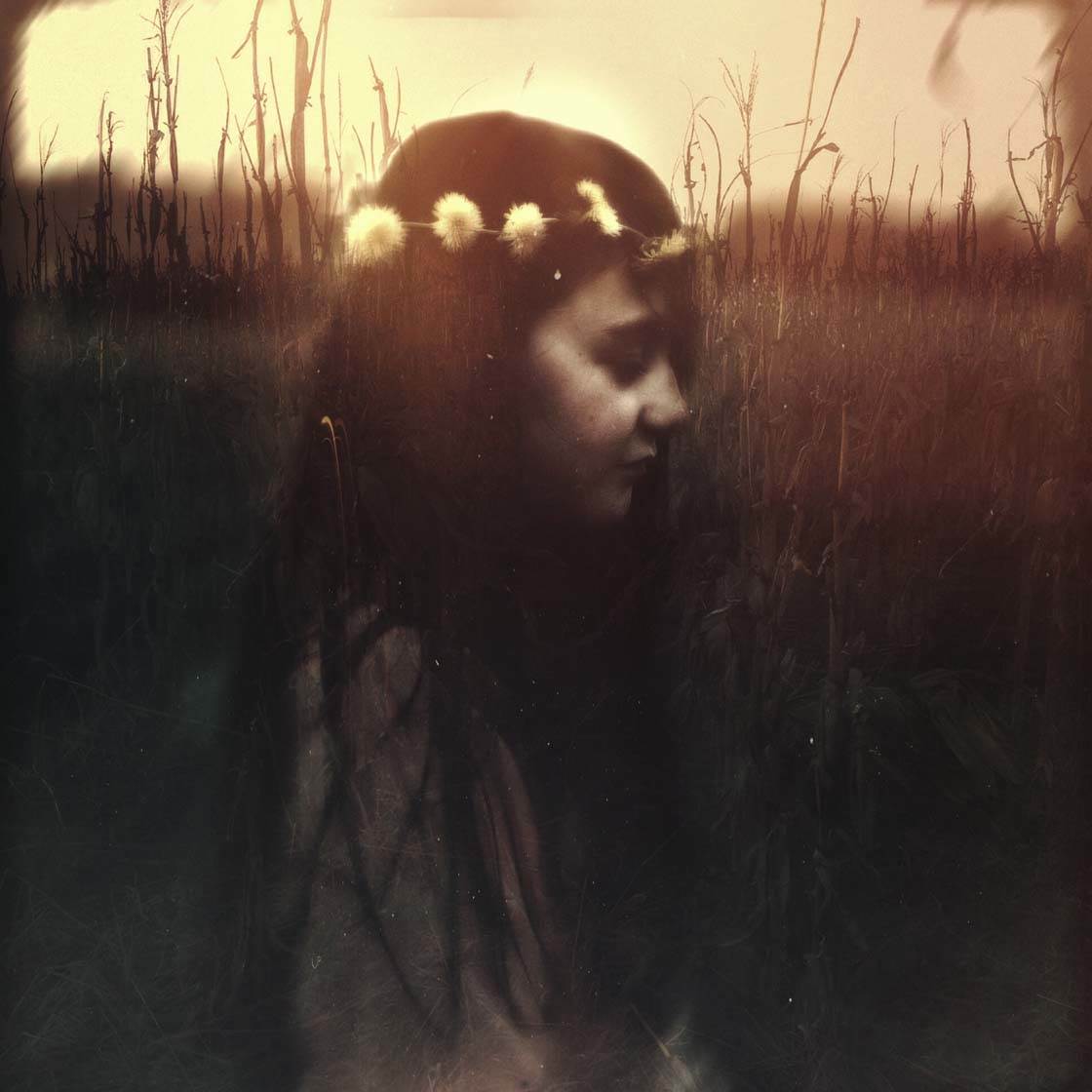 My mother was an artist. She painted with oils and watercolors, and sold her work. I've never been able to paint, but I've always been fascinated with photography. I love the creative process of editing and bringing an emotional element to my work.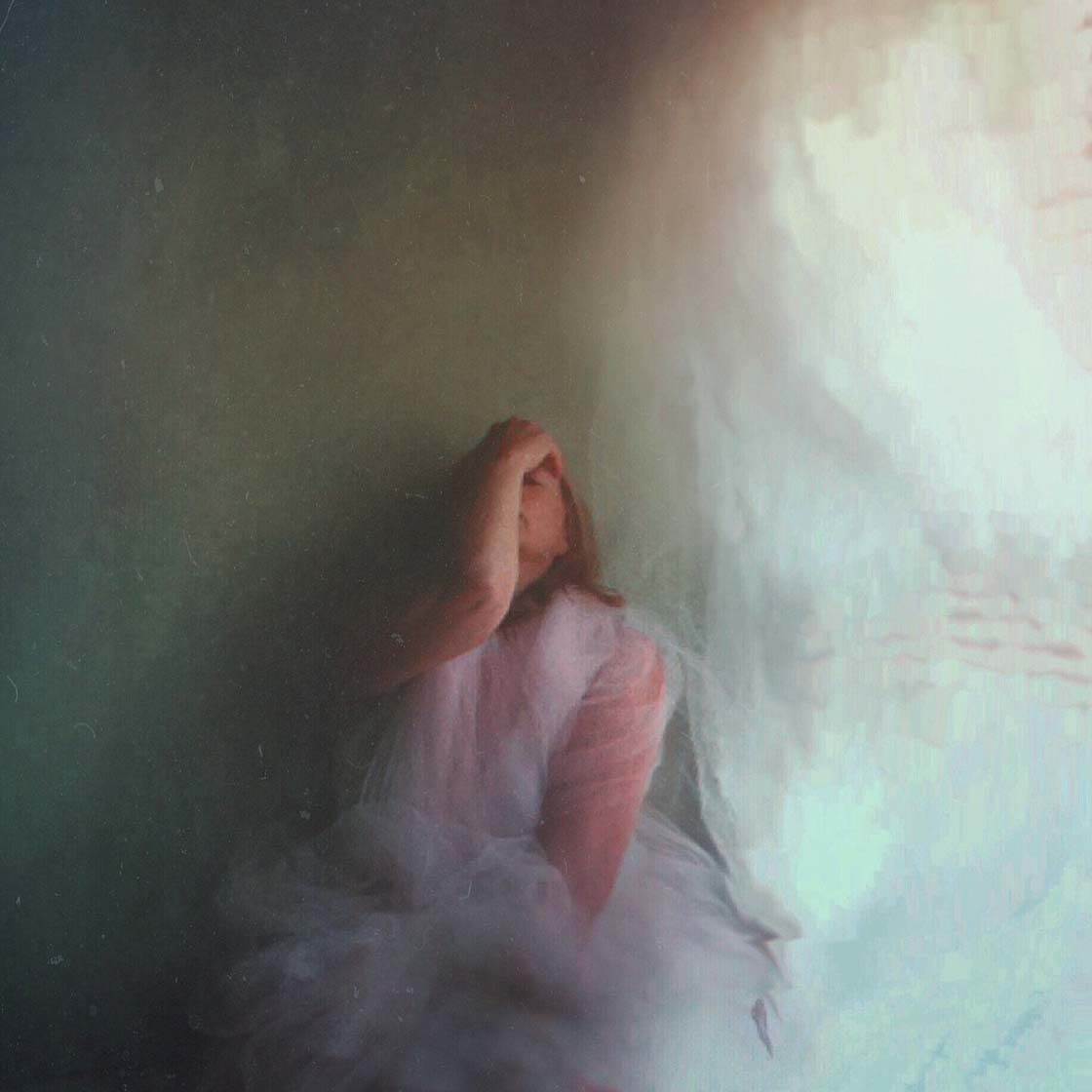 How did your iPhone photography journey begin?
I began taking photos with a phone camera in 2010 as a result of a women's photography community called Mortal Muses and Shutter Sisters.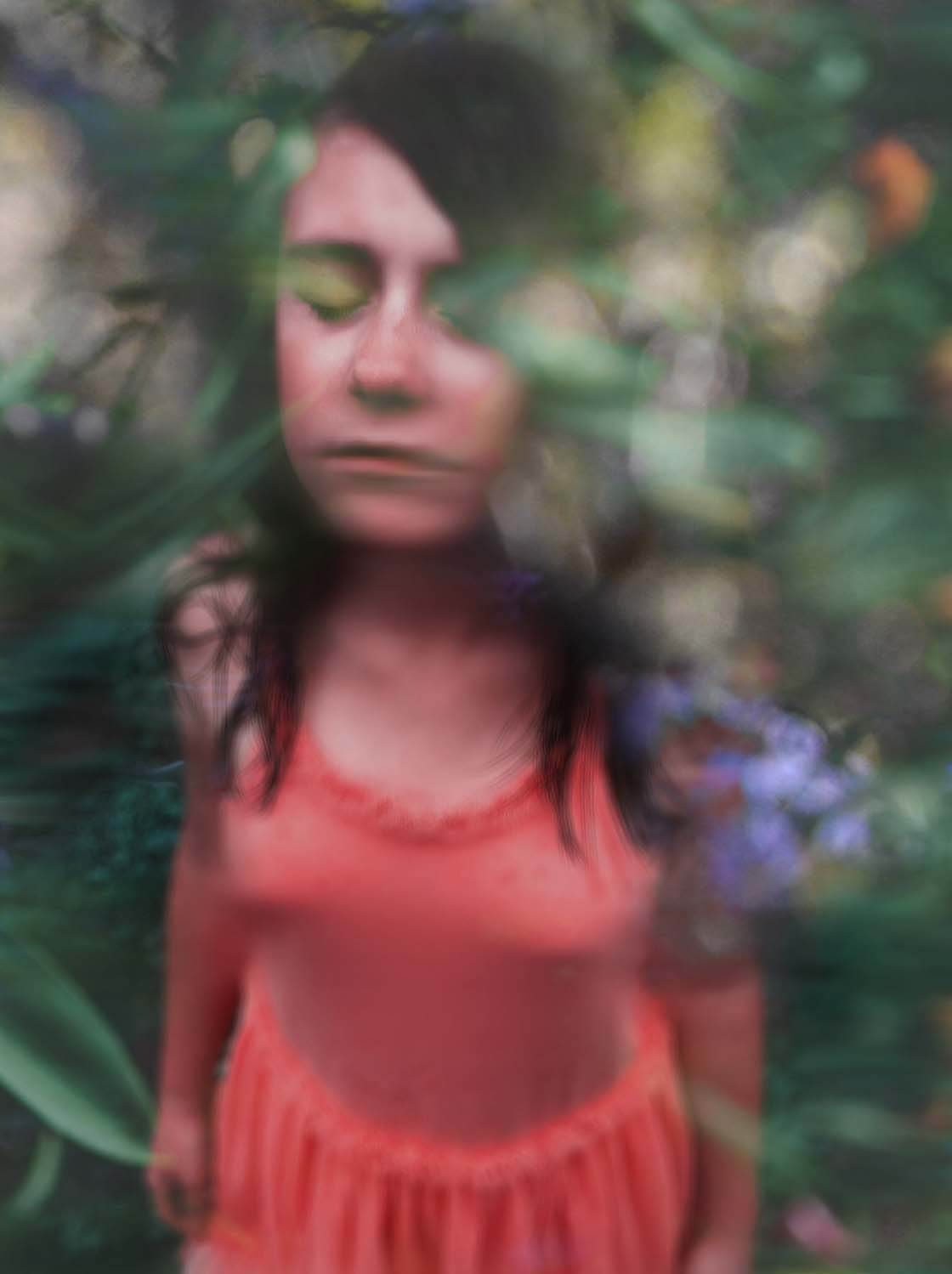 They had weekly challenges for shooting, and I became very interested in submitting my work to these communities. That path just sort of led me along to bigger things.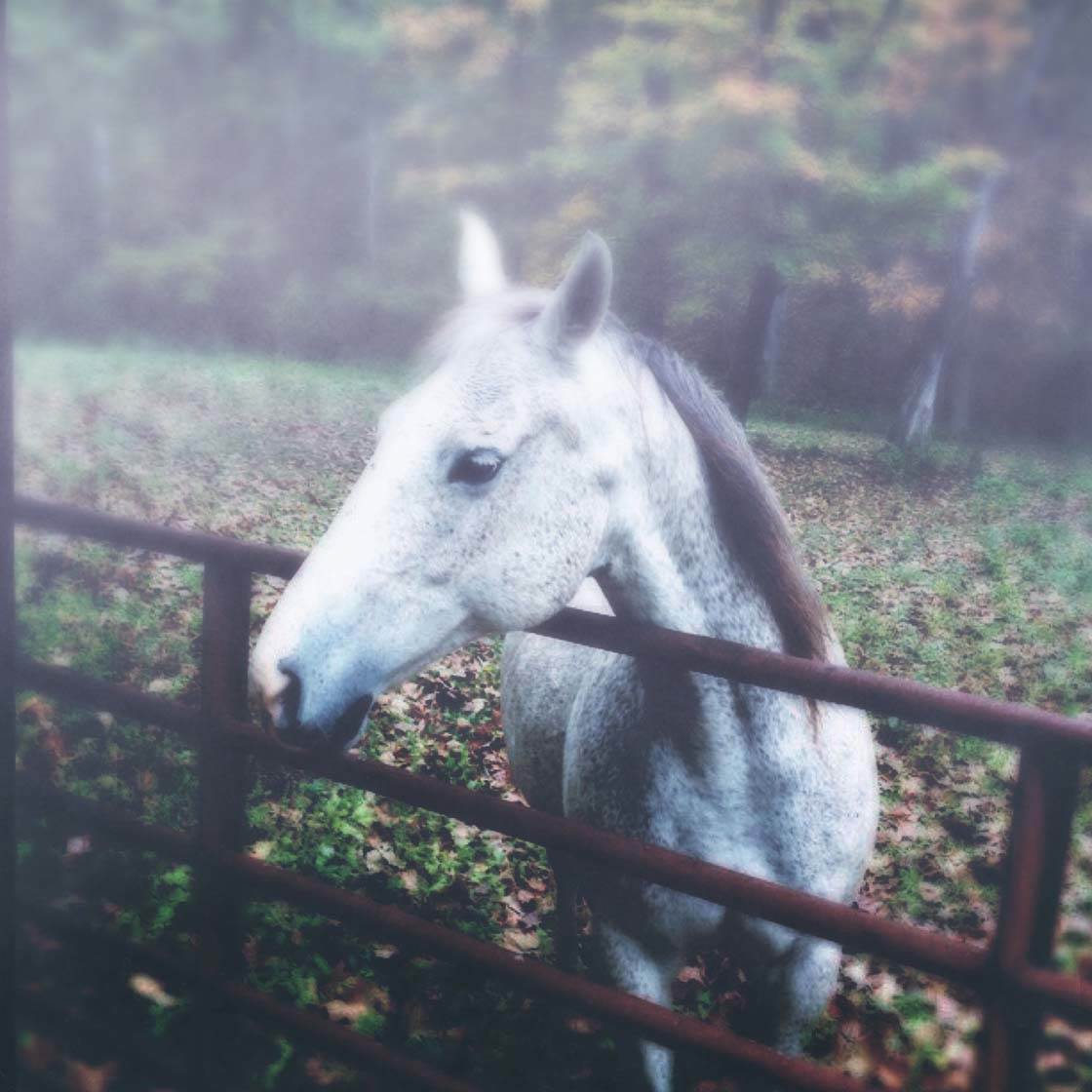 What inspires you to take photos with the iPhone?
Mobile photography is challenging in its own way. There are a lot of editing apps and lenses for shooting with a mobile device, so you rely heavily on your creative mind and photographic eye for the most creative end result.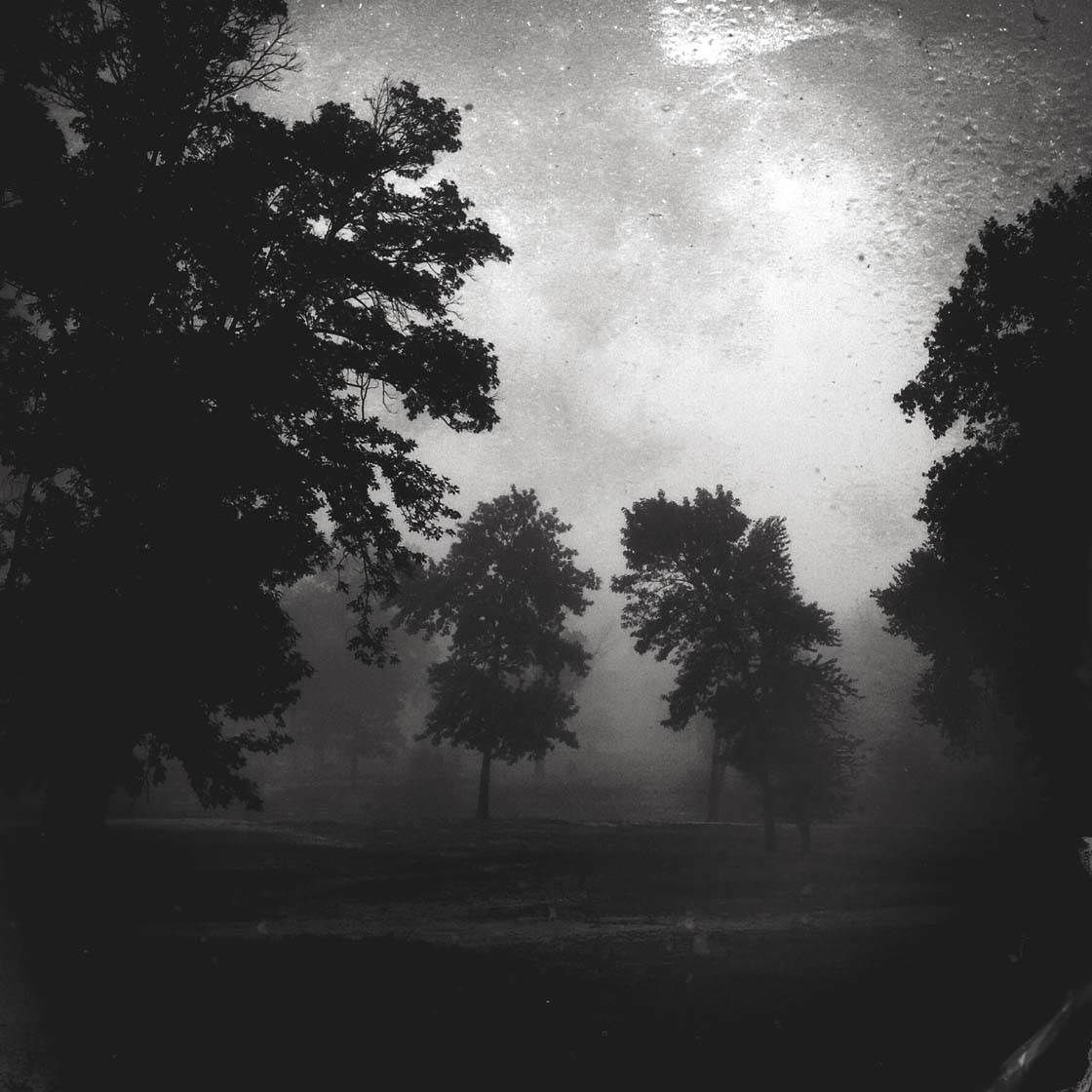 What I'm inspired by most is the ability to connect with the world and get your work out there immediately. There are so many supportive social networks for photographers.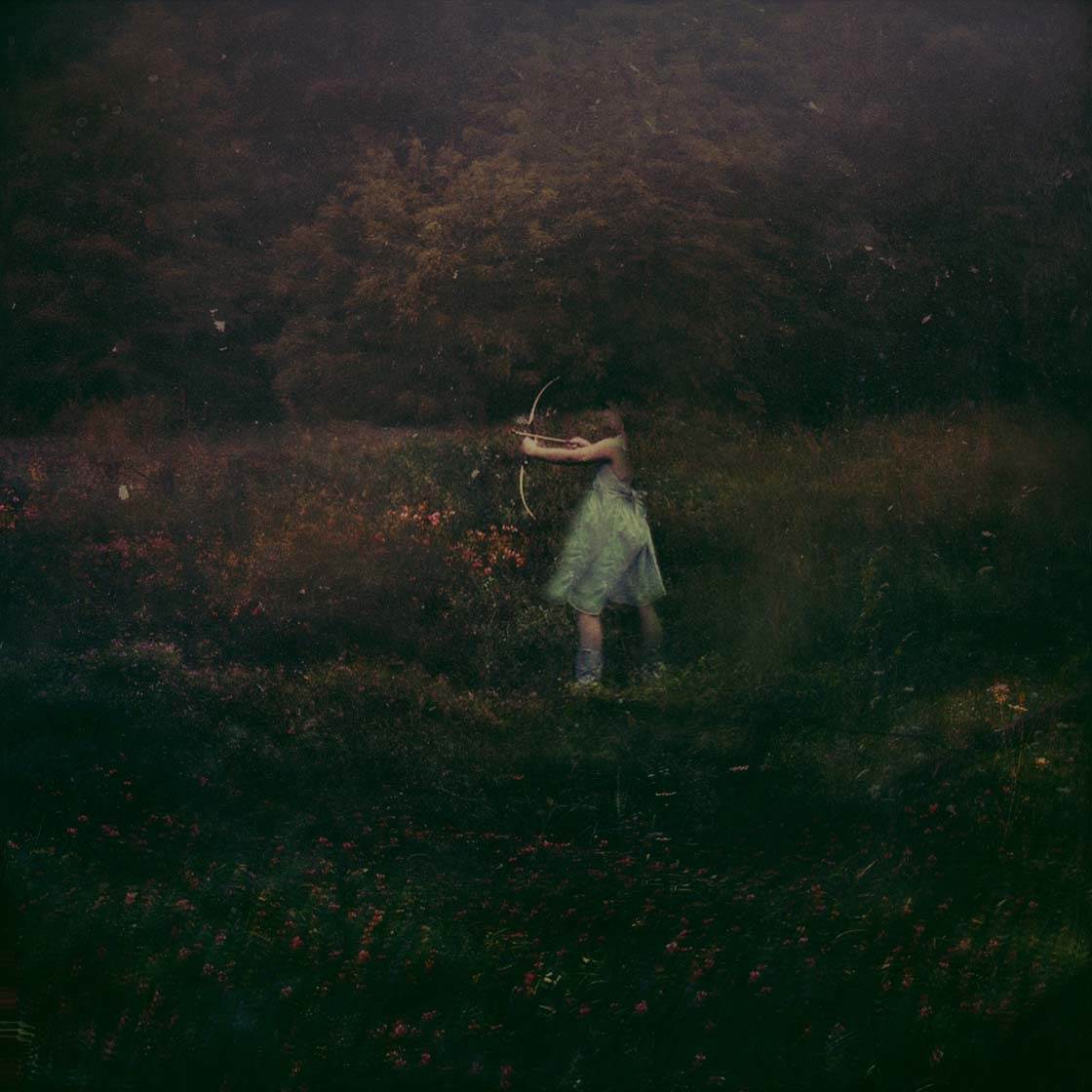 Your work is a mix of realistic photography with various effects applied in post-processing to create beautiful and mysterious dream-like images. How did you discover this style?
I could never explain my style to you. Josh Johnson of the famous Instagram JJ Community described my work as "strange and surreal, but never scary" and "weird but pleasant dreams – the kind you never want to wake up from."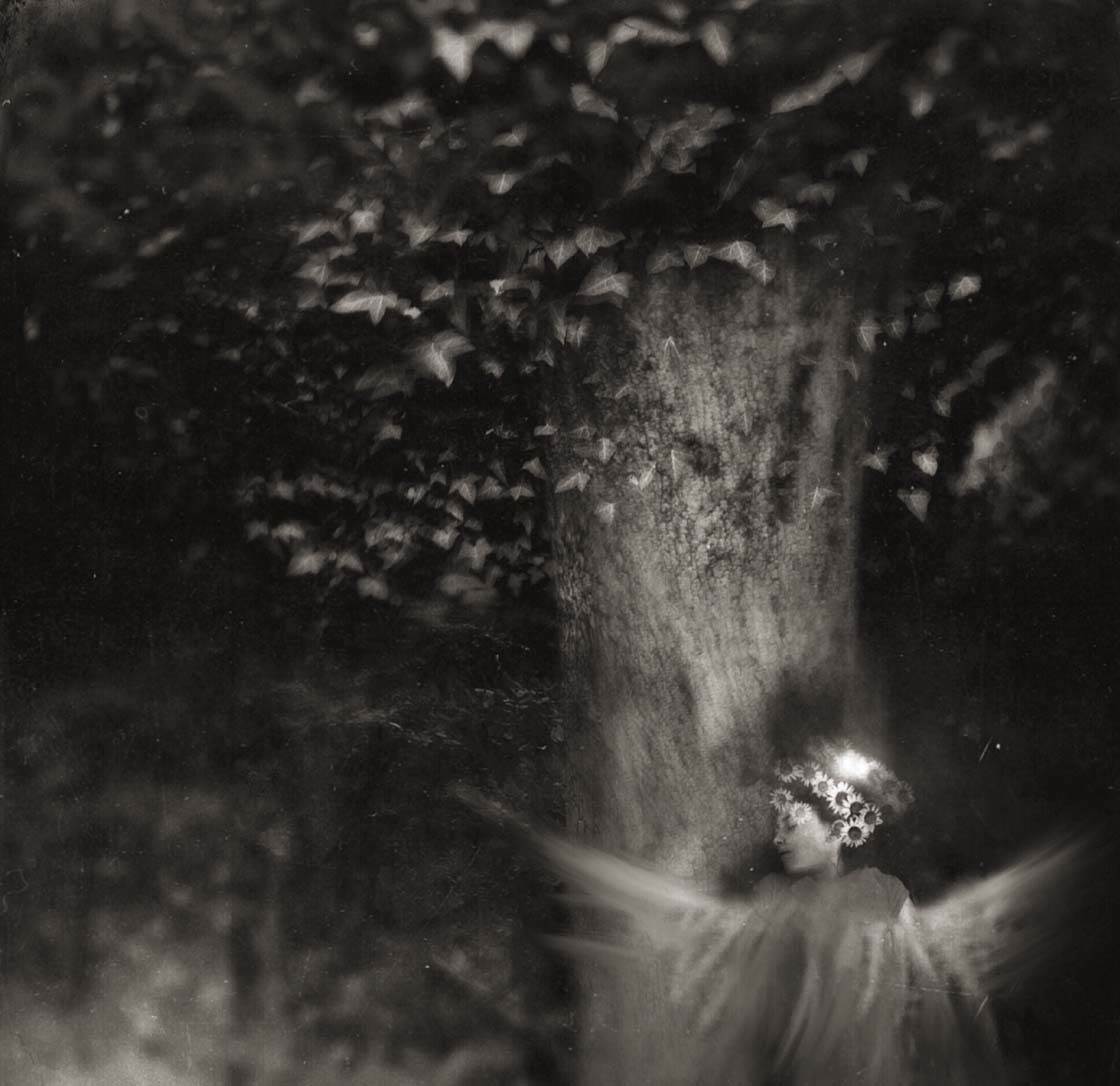 I'm always intrigued by how others view my work. Josh views hundreds of thousands of photos, so I was thrilled to know my work wasn't described as mainstream. I always want to surprise and provoke the emotions.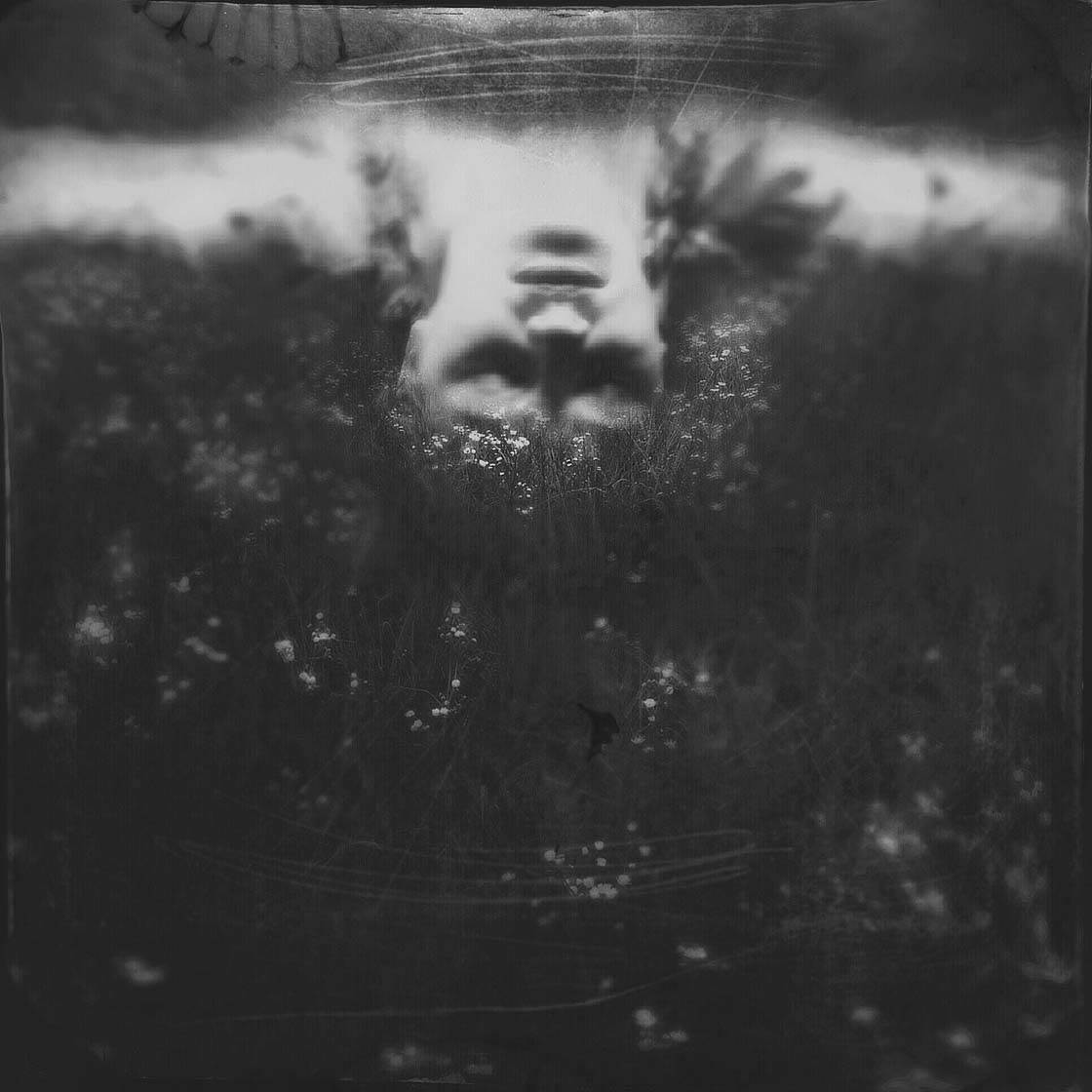 A lot of your images tend to evoke feelings of mystery and suspense. What draws you to this style of work?
I believe my work comes from some personal experiences, and I've always been drawn to the more ethereal mysterious photography. I think it always depends on what one's version of beauty is.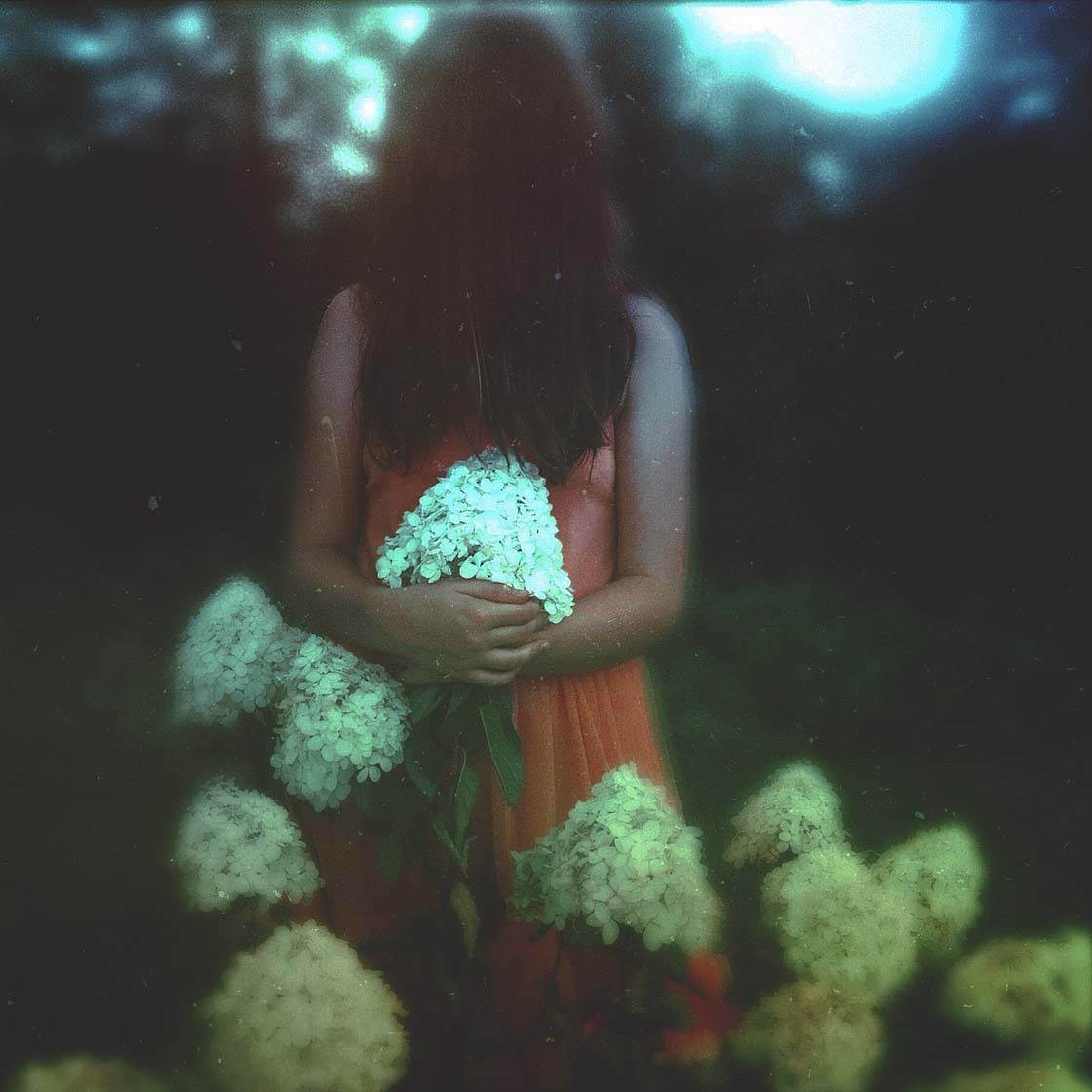 What kind of locations do you like to shoot in?
Some of my preferred locations are the forests near home. I love leaving home in the early morning hours, chasing the fog and sleepy morning light.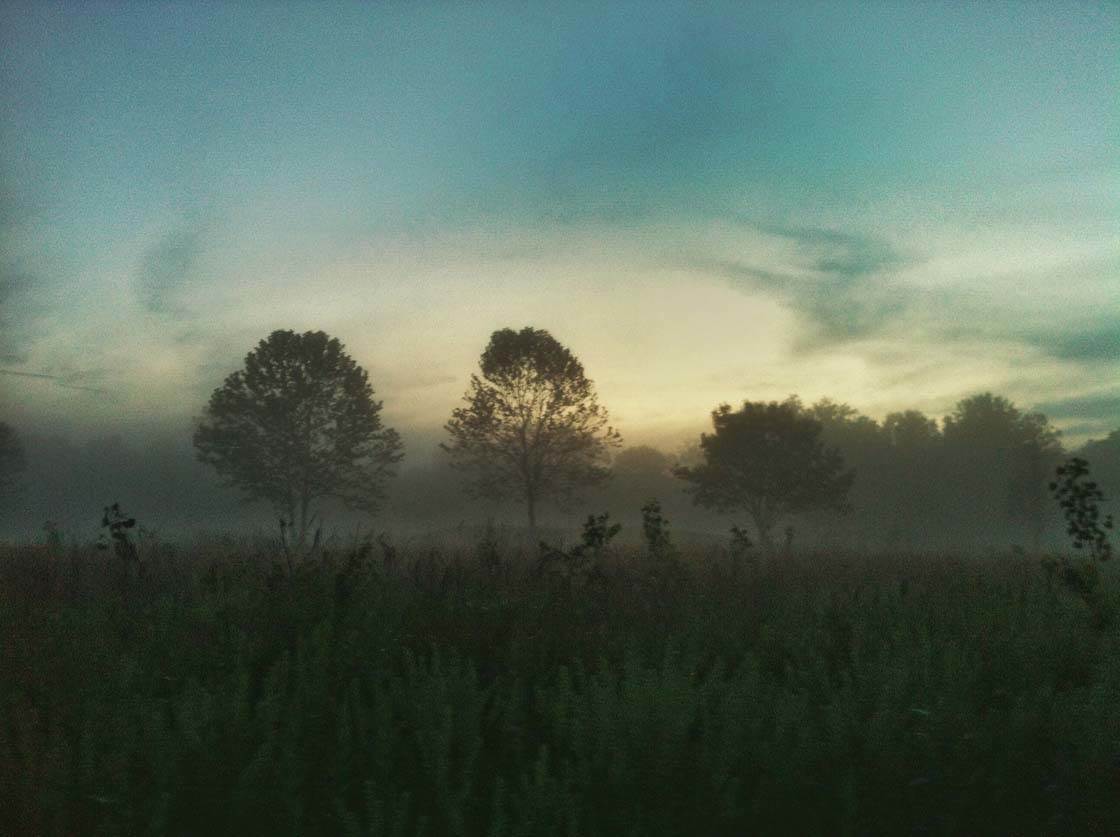 We often have fog roll in right here at home because the river is less than a mile away, so sometimes the magic happens right outside my front door.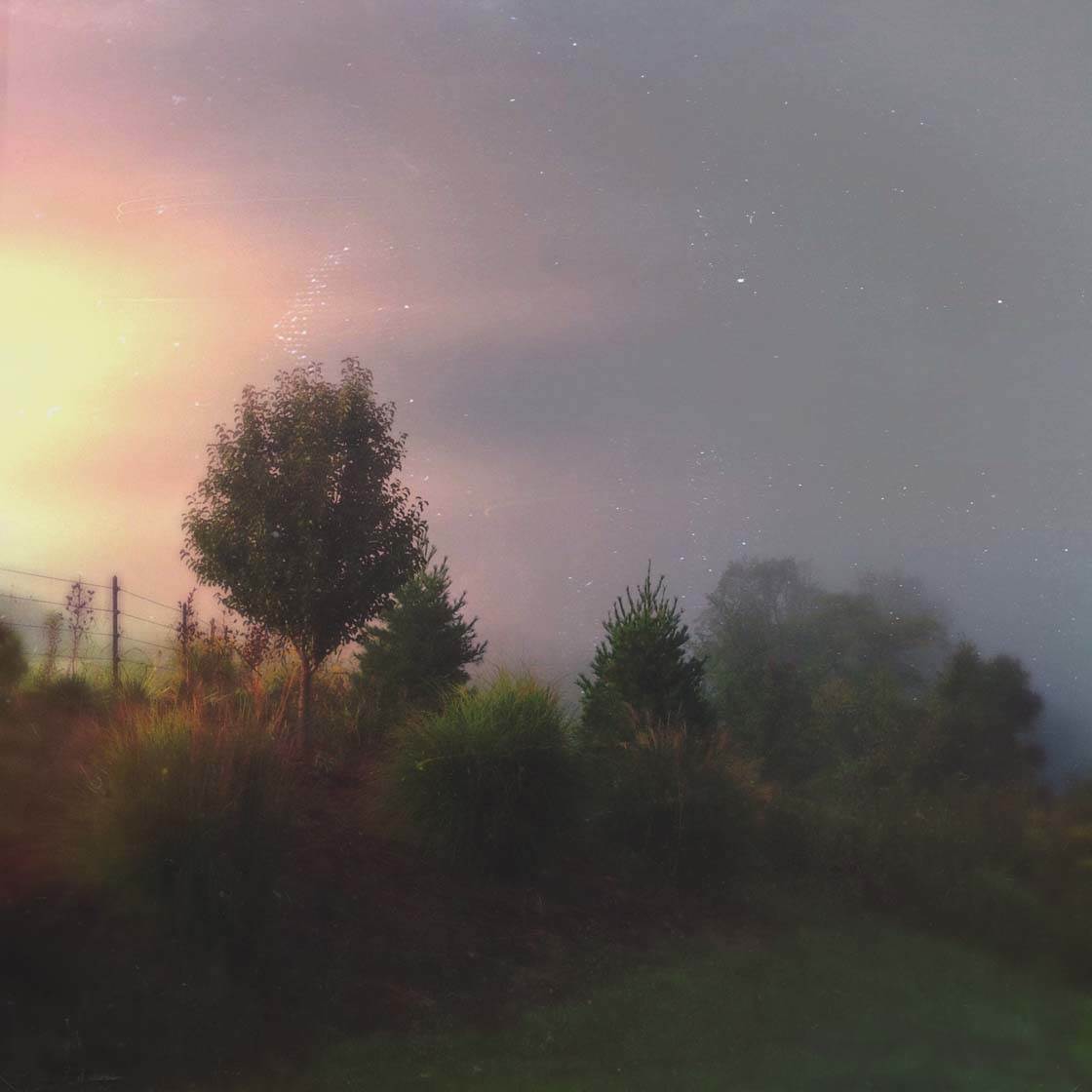 Do you have a clear vision of what you want to create before you take the photo, or do you get inspiration from pictures you've already taken and work from there?
I find so much inspiration from so many different things. Sometimes it's an actual visual I get from a poem or a song. Sometimes I have private personal ideas for shooting a series.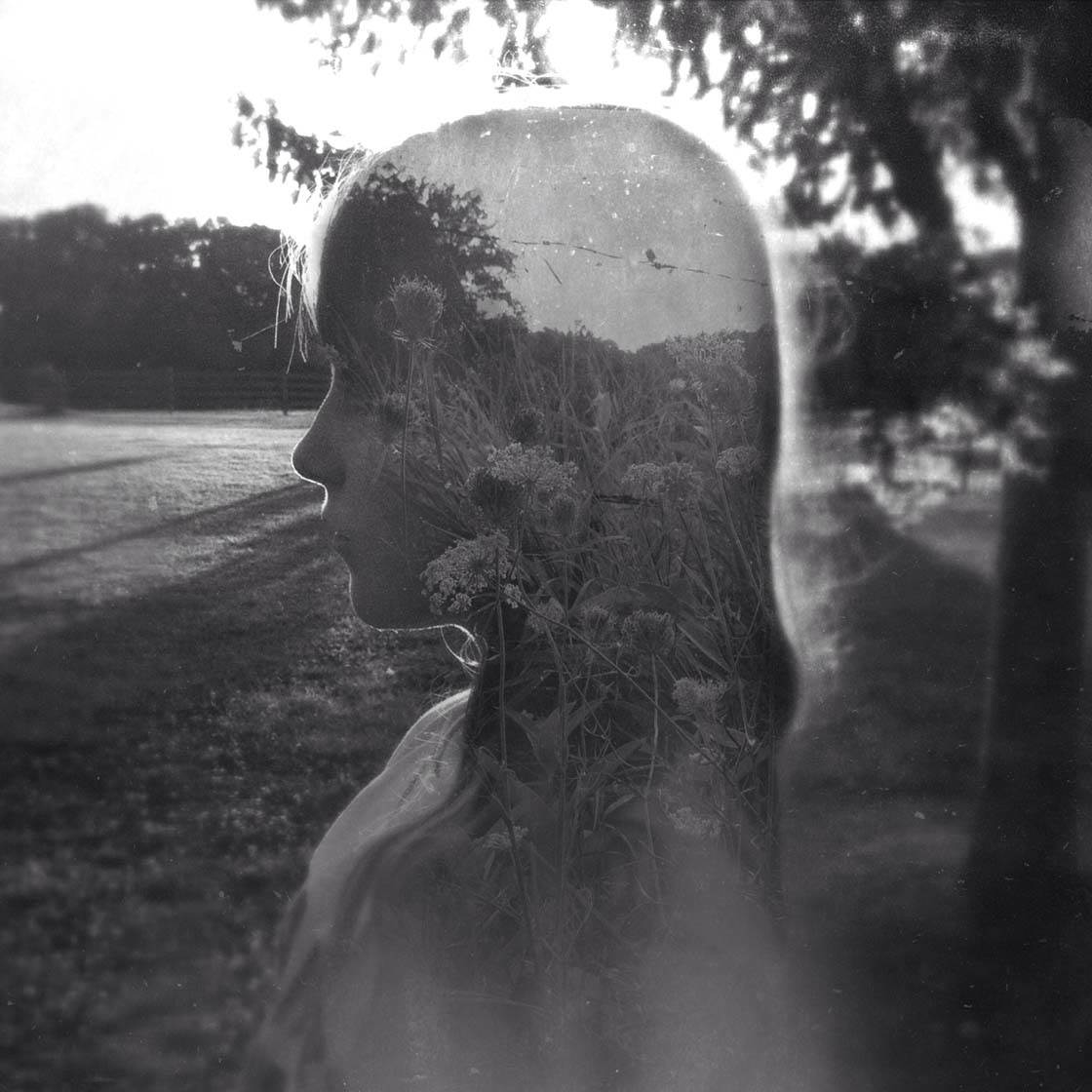 I've been working for some time on a photo project called "Gracelands." It's an ongoing photographic journey of my father's farm and my remembrances of our times spent there.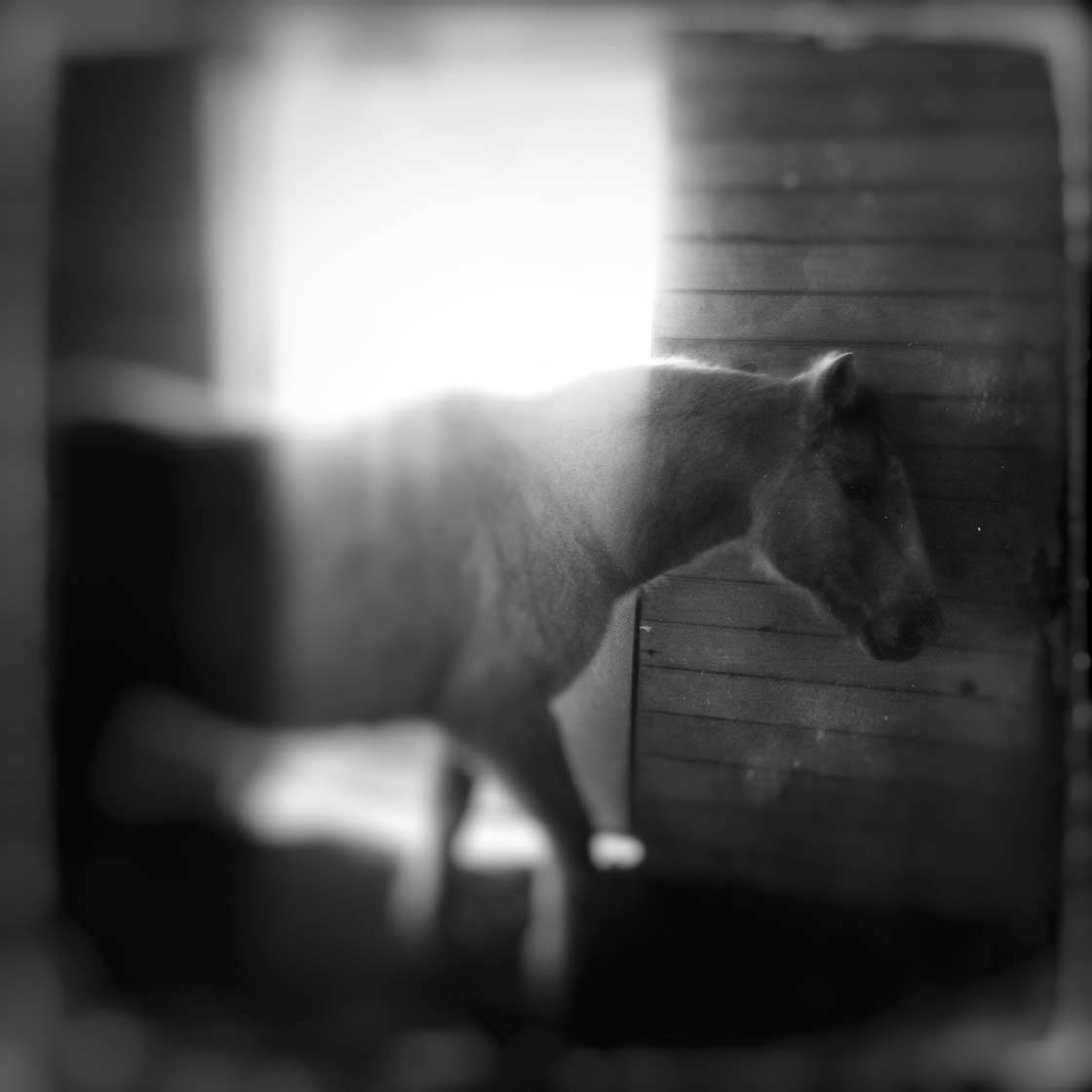 It's one of the most beautiful places I've been able to escape to on a frequent basis.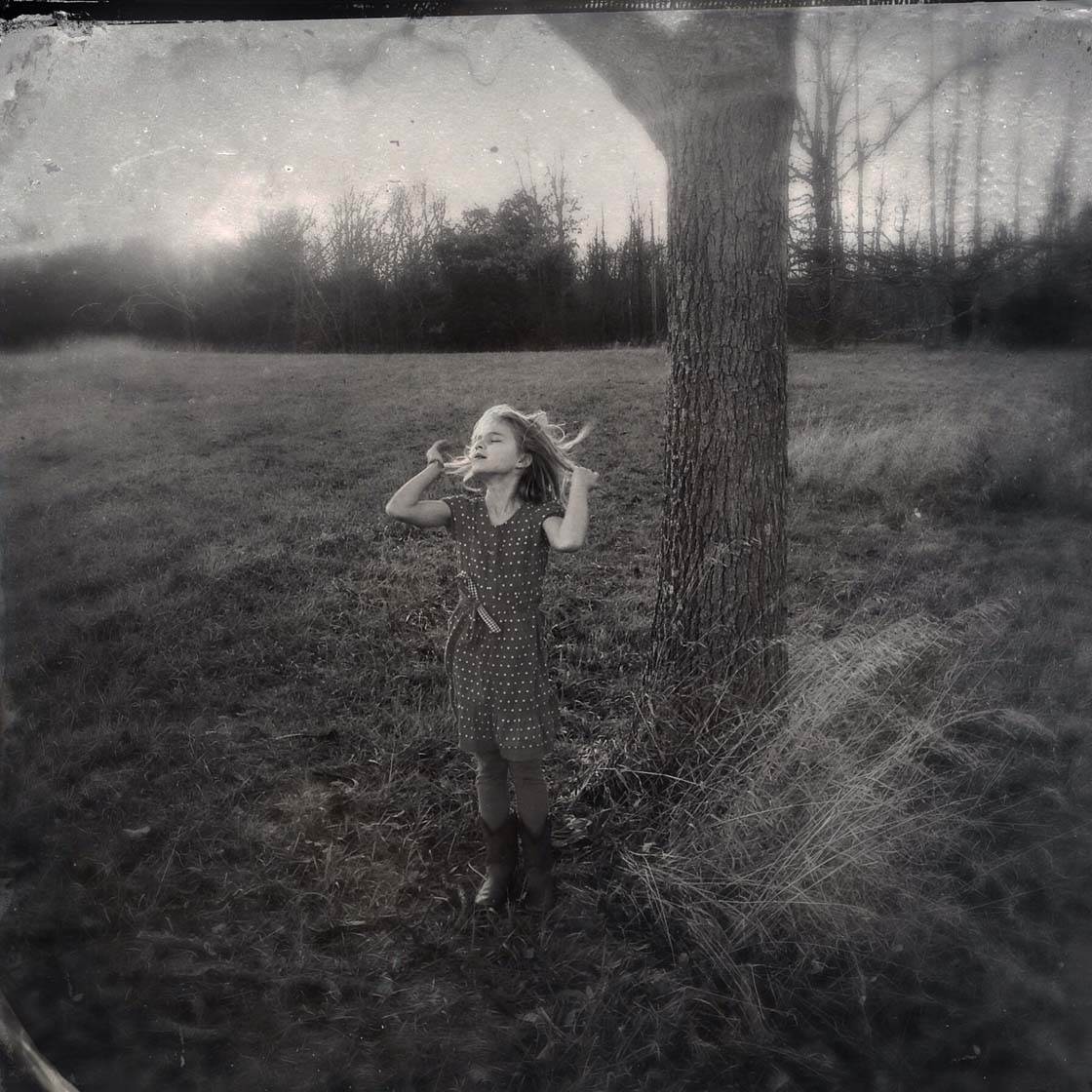 What kind of editing techniques do you use to create your images?
I don't get too complicated with my editing, though to some it may seem that way. I love blending photos together, and I'm a big fan of blur.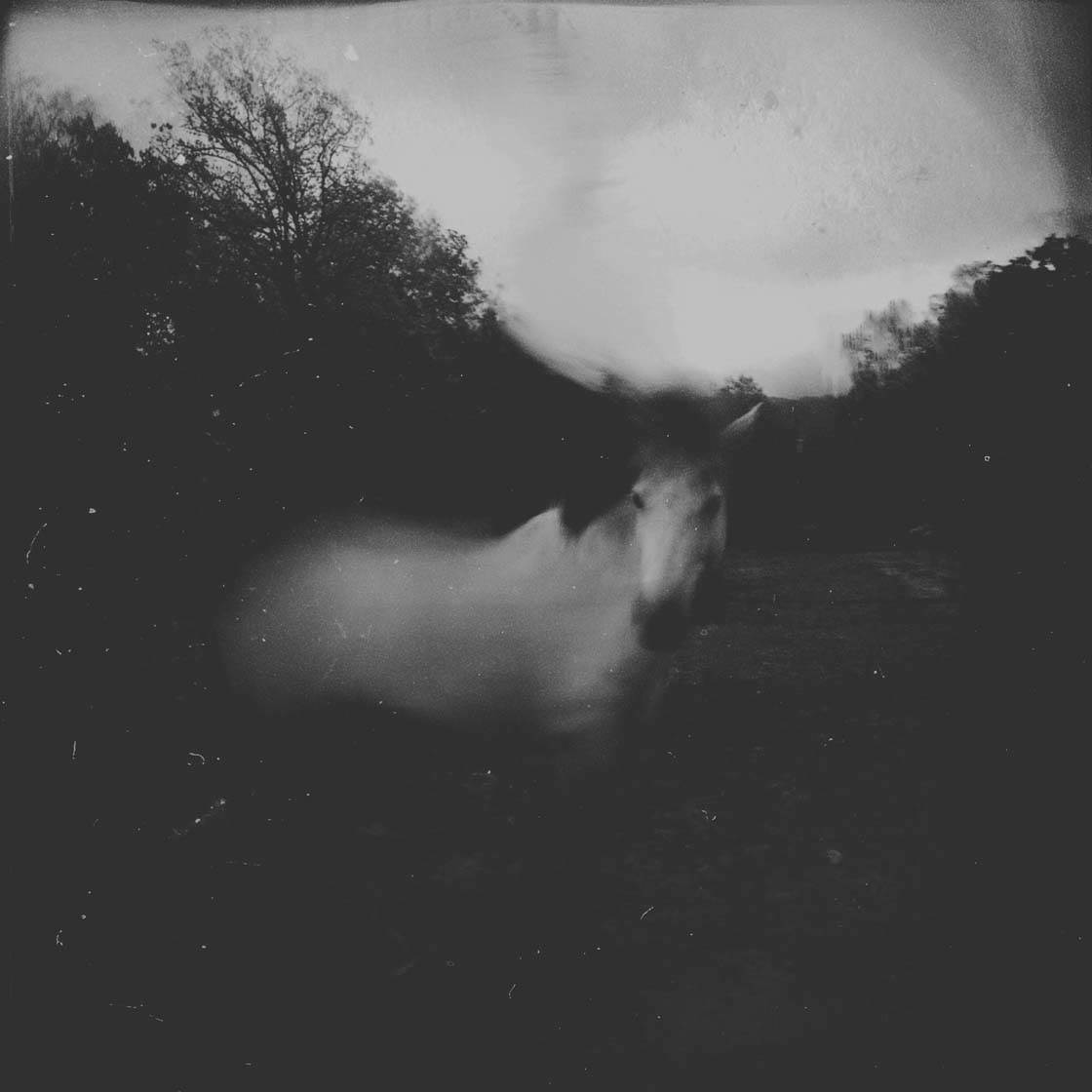 I was creating blended, blurred photos in 2010. Something about those elements just appealed to me as containing an element of beauty.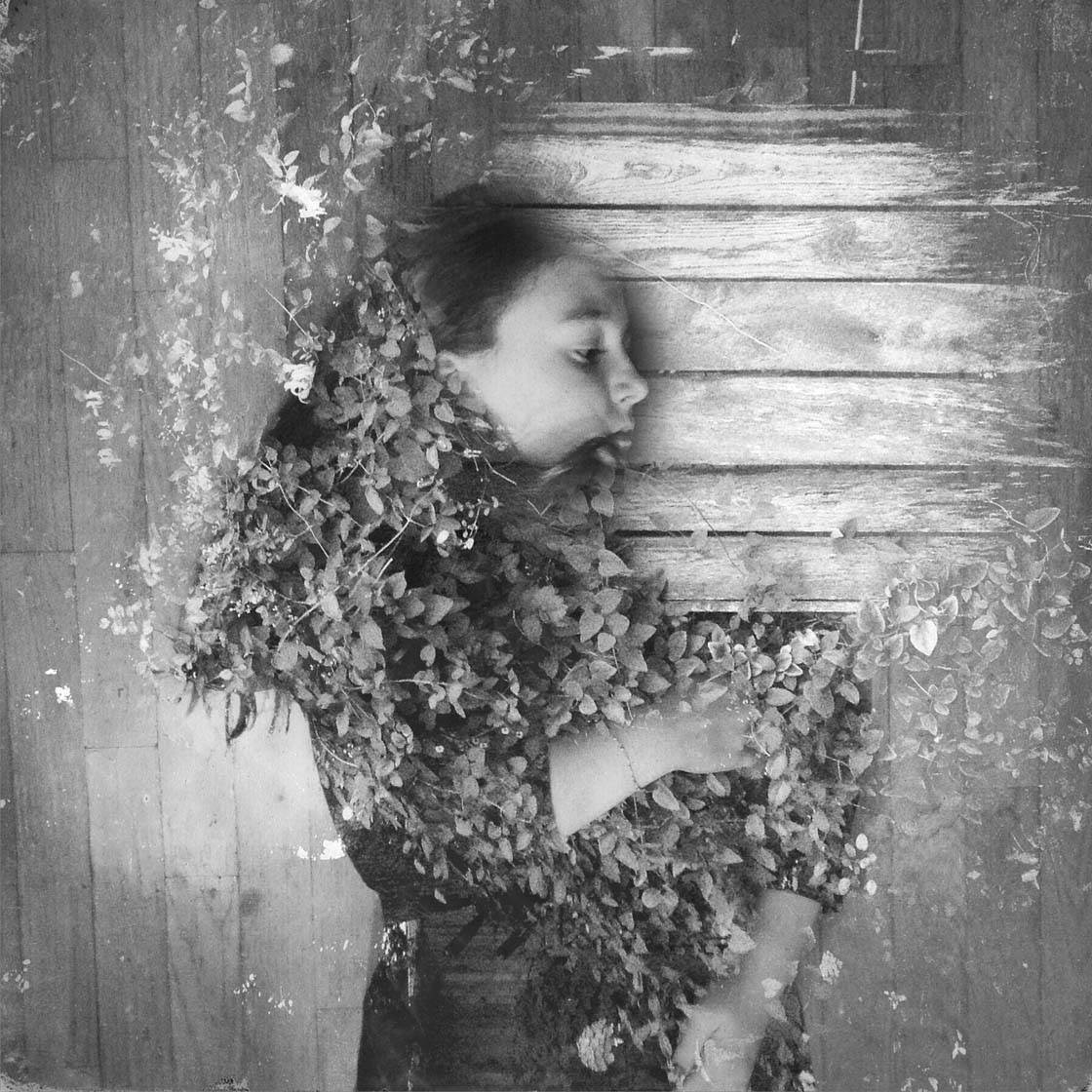 I still believe that a good, solid, well-balanced photo is a must before beginning any edits. It's become my main standard before I begin my creative process.
Let's talk about photo apps. Are there any apps that you use for taking photos besides the native camera app?
I use Camera+ because it has an adjustment bar for light and a stabilizer.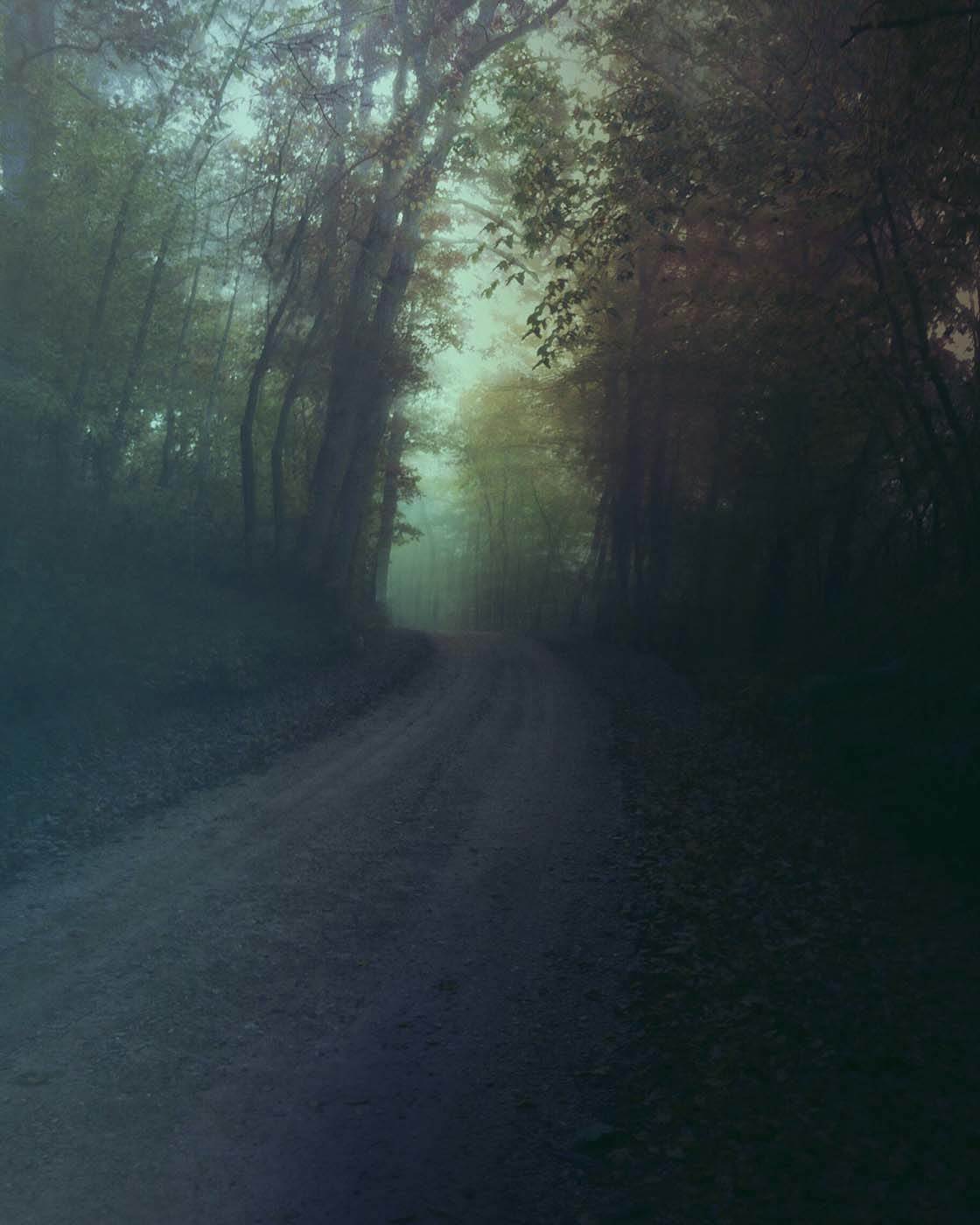 What are your favorite apps for post-processing and creative editing?
I've trialled endless apps over the years, but there are some constant solid ones I use consistently. With so many new apps being released at lightning speed, it's become important to me to have a few basic go-to apps for my processing.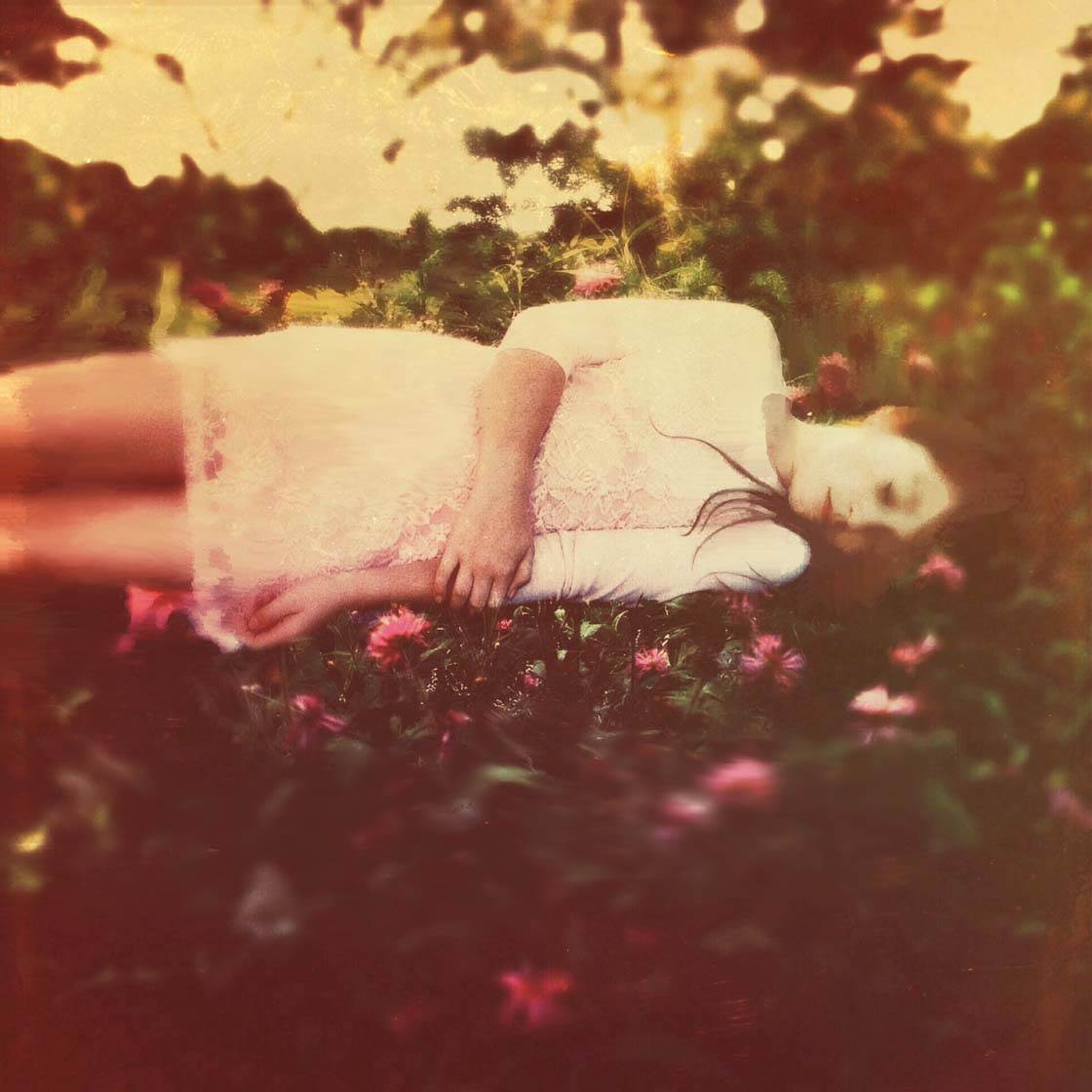 These include Snapseed for basic editing, Mextures for textures, light, tones and drama, and iColorama for blending, blurring, using brushes and layering with color. I often blend photos and add textures.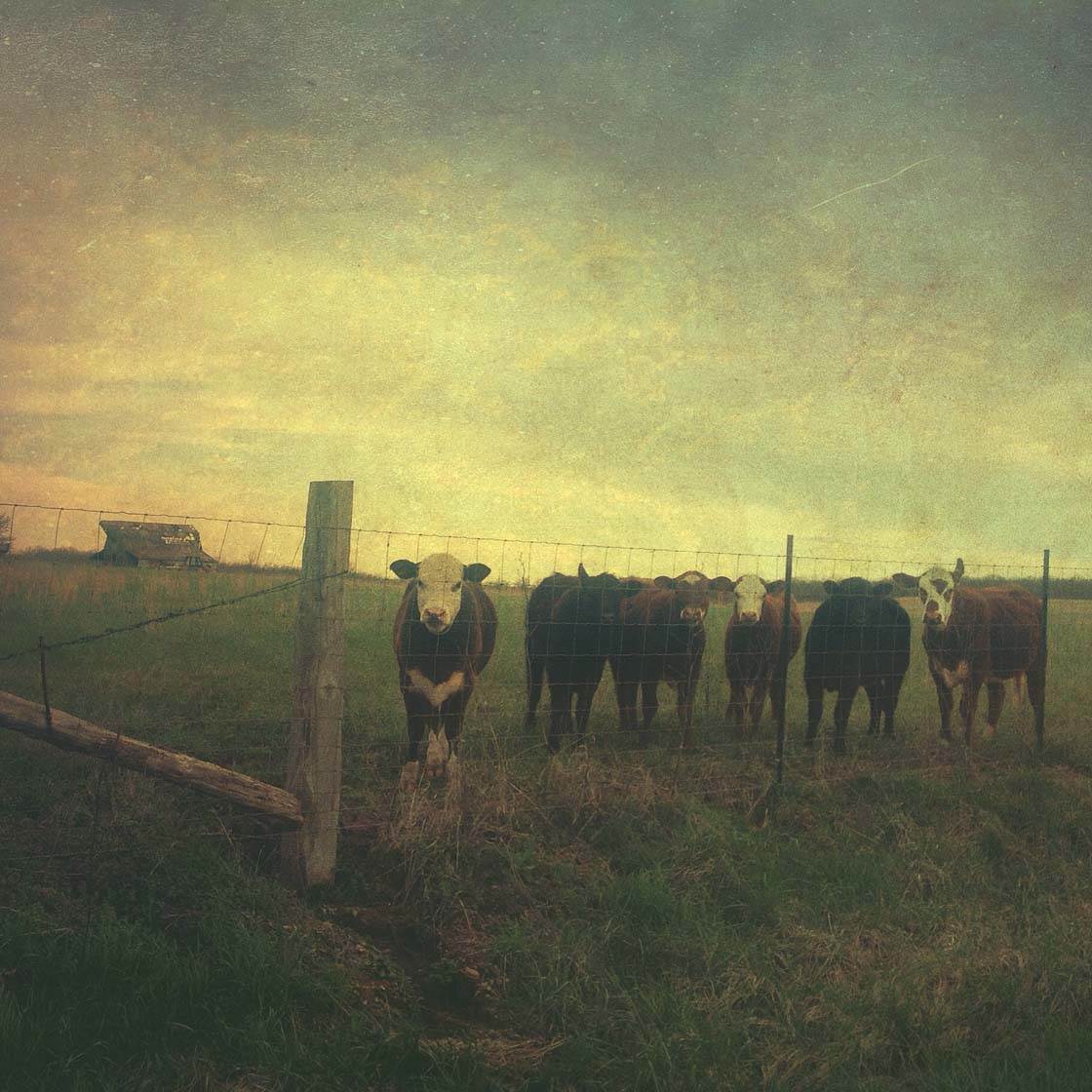 I find the element of light to be one of the biggest obstacles. I use LensLight and Lens Distortions for added drama.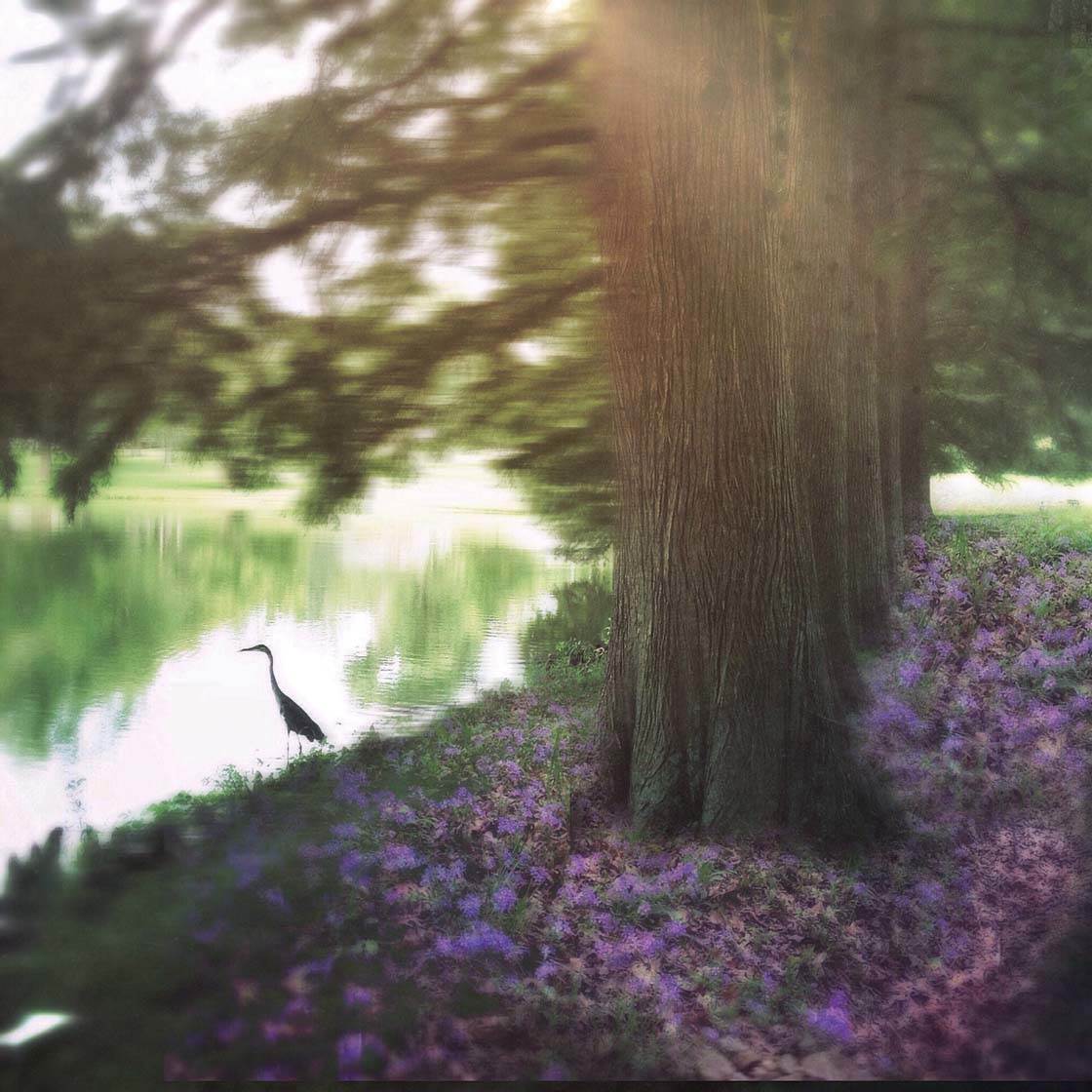 Do you use any iPhone photography accessories?
I have a remote shutter release that links to my iPhone or my iPad. I also have a fisheye and a macro lens, both made for the iPhone. I depend mostly on natural light and my surroundings for my basic foundation.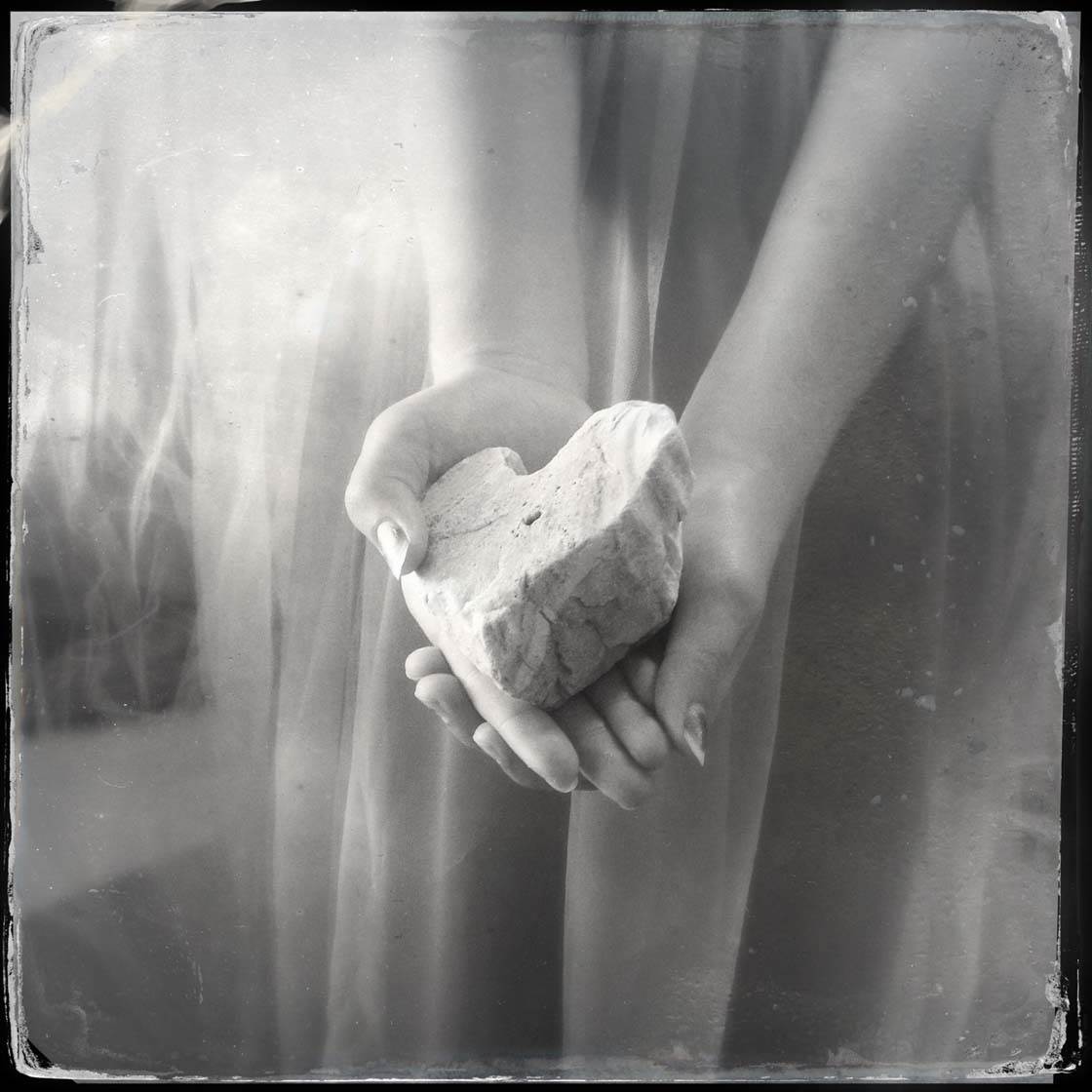 Can you briefly explain the story and editing behind your three favorite iPhone photos?
This photo was originally shot with the Hipstamatic app. The photos are high quality, and I've found that when tones or textures are applied I get the most beautiful results. Other than a few adjustments, I didn't work much with this photo.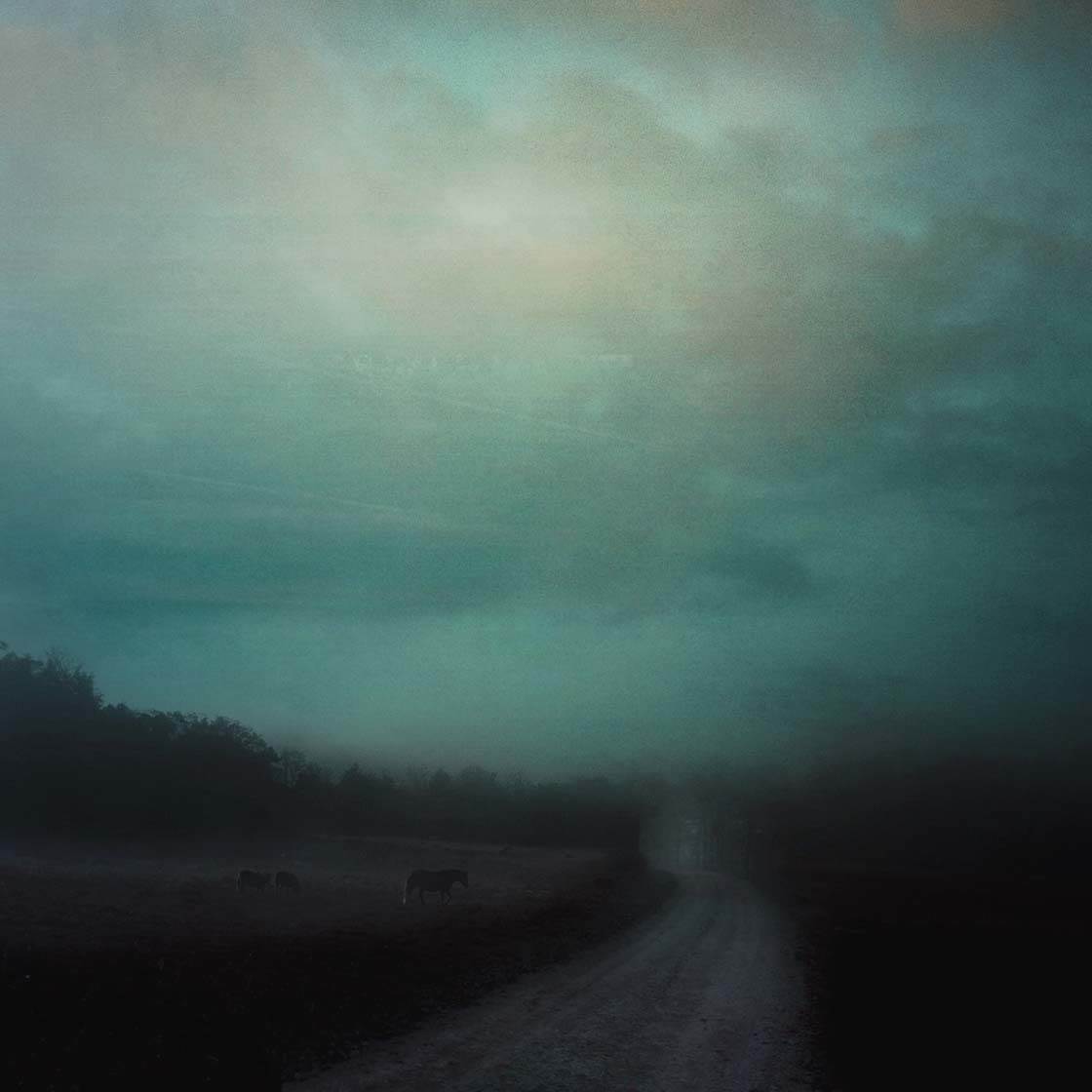 I'm often fascinated with light. My family frequently visits a place not too far from home near a spring-fed river, and when we stay overnight I usually rise early and drive along the roads waiting for sunrise and the magical light that I'm always looking for.
This was one of those mornings when everything came together so well. The photo was shot with the iPhone's native camera app, then edited in Snapseed and Mextures.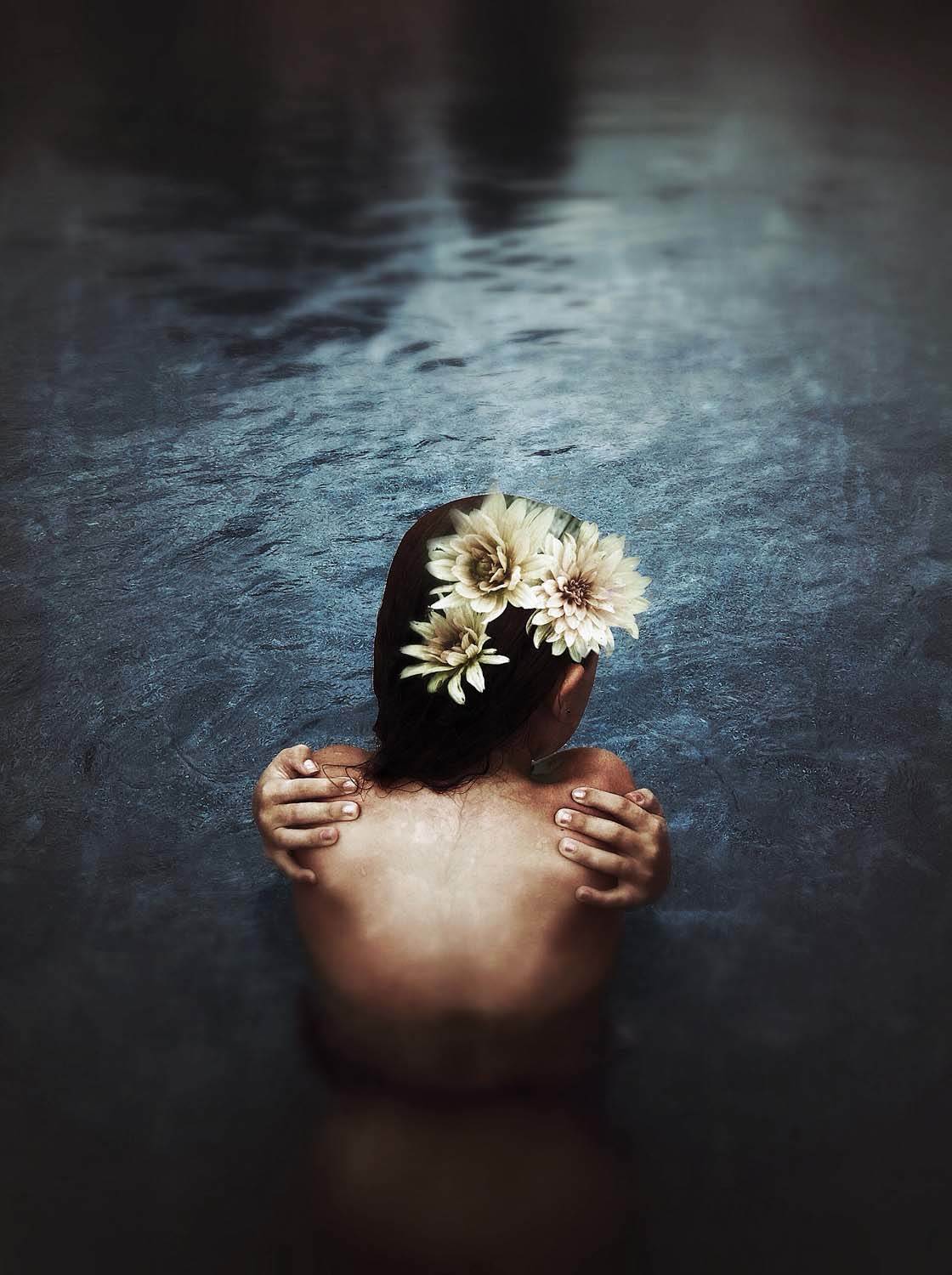 Portraiture has always fascinated me because the subject can be so interesting. I feel my portraits are quite removed from the standard idea of a portrait.
This shot was taken in a swimming pool, so the challenge was to edit and crop the edges of the pool out to give a sense of the ocean. The photo was edited with Snapseed and iColorama.
Many photographers are comfortable taking realistic photos, but they don't know how to transition into a more abstract or artistic style. What tips do you have for people who want to make that transition?
Manipulating a photo just came easy to me. I wanted to create drama. I always start with a basic photo that has good balance in color and light, and most of my photos contain some level of mystery to start with.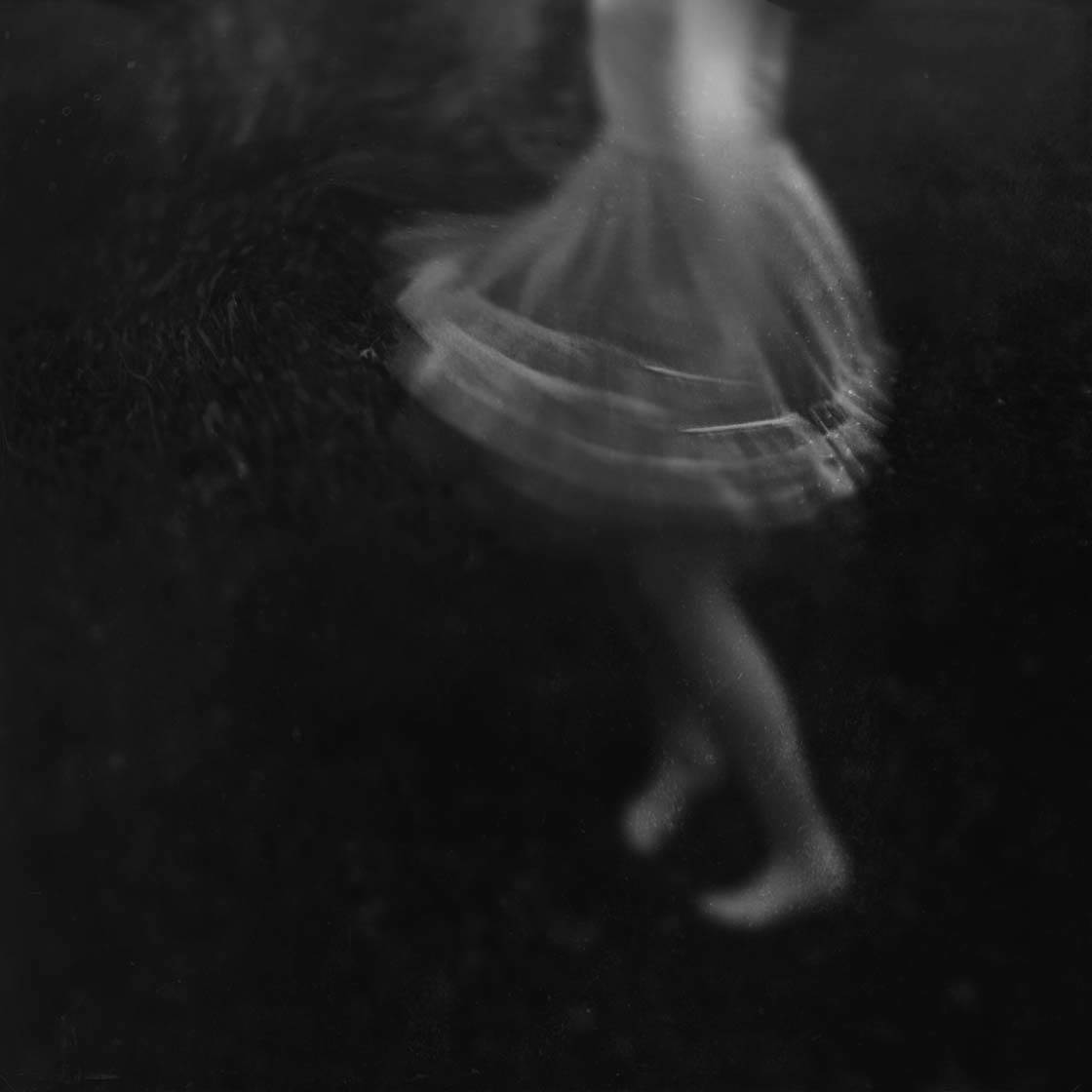 iColorama is a great app to experiment with, and it has some tutorials to help the beginner. I became familiar with the brushes and blending options in this app.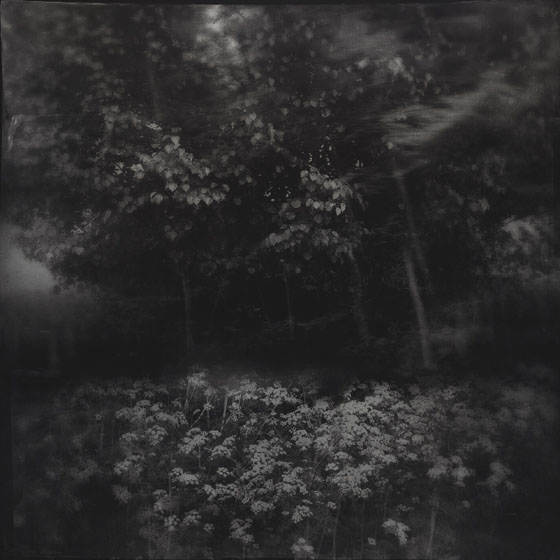 Distressed FX is also great for adding colors and textures, especially to landscape shots. Mextures is hands-down one of the best apps for creating a beautiful textured photo.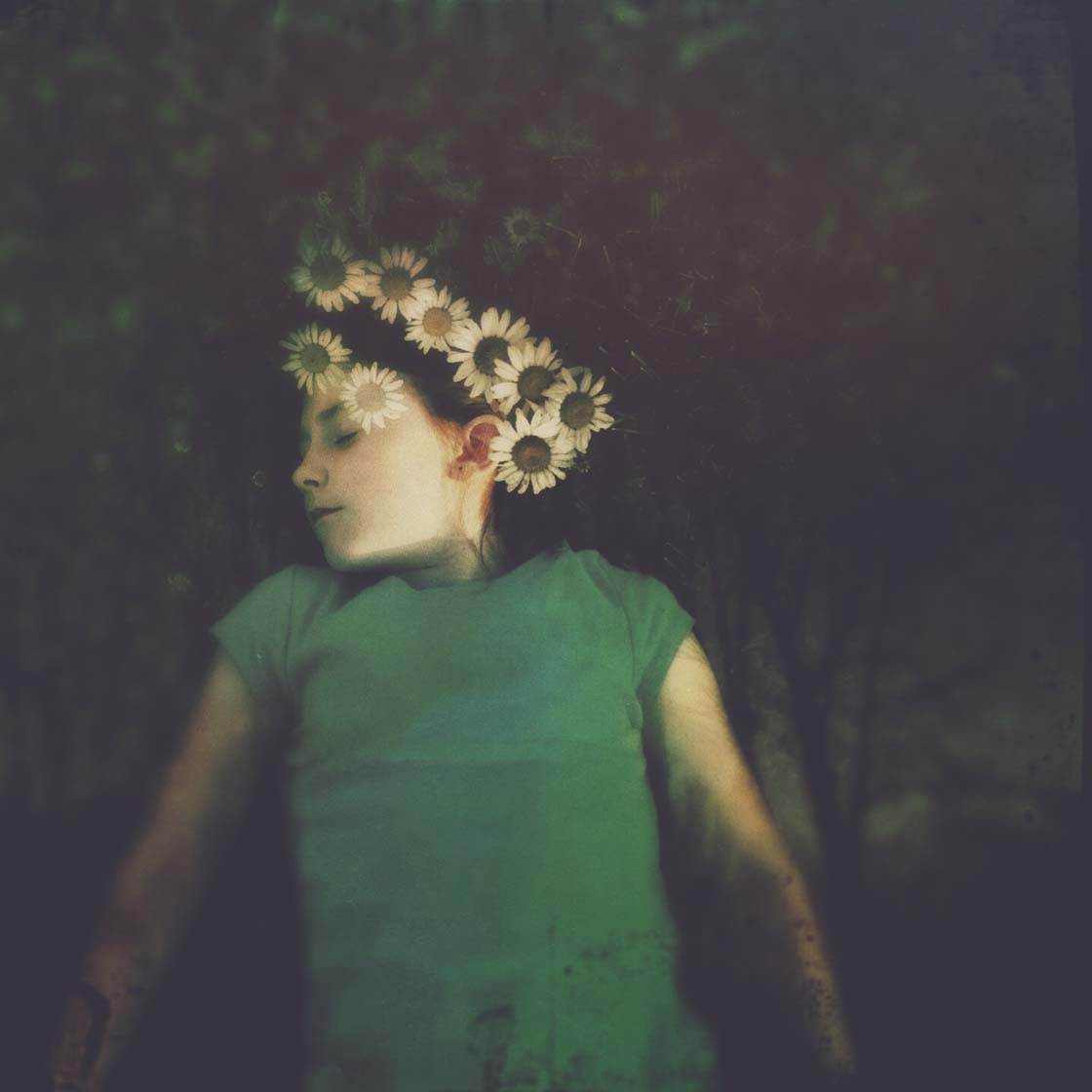 These apps all have Instagram and Facebook feeds for viewing work created with them, which is great for getting inspiration.
Which iPhone photographers do you admire the most?
Some of my favorite mobile photographers are Gianluca Ricoveri (@gricoveri), Federica Corbelli (@lubaluft) and Helen Breznik (@helenbreznik).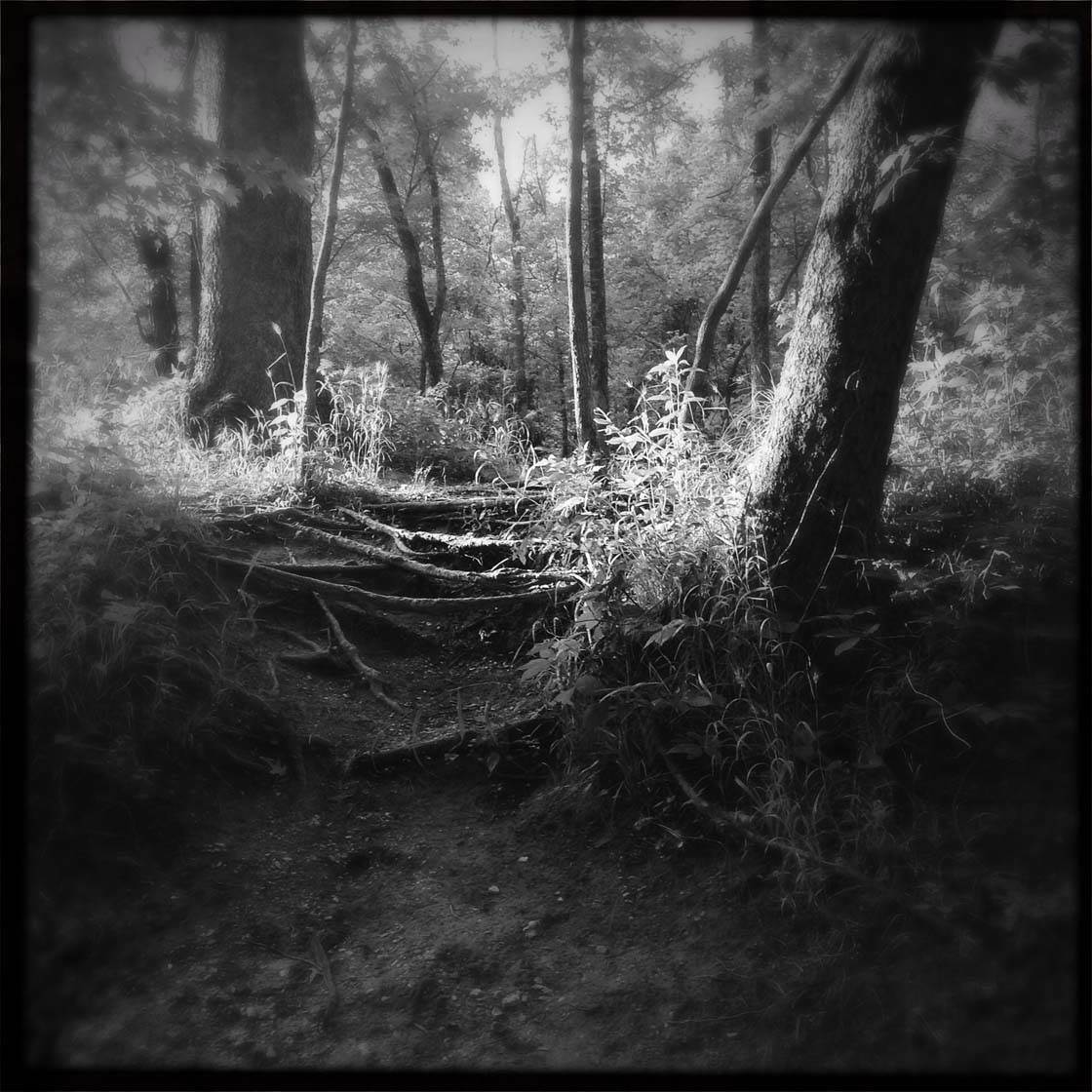 Also, Aylin Argun (@xxfromneptune), Lee Atwell (@lee_atwell), Ashley Callaghan (@eyesofjune) and Nettie Edwards (Lumilyon on WordPress).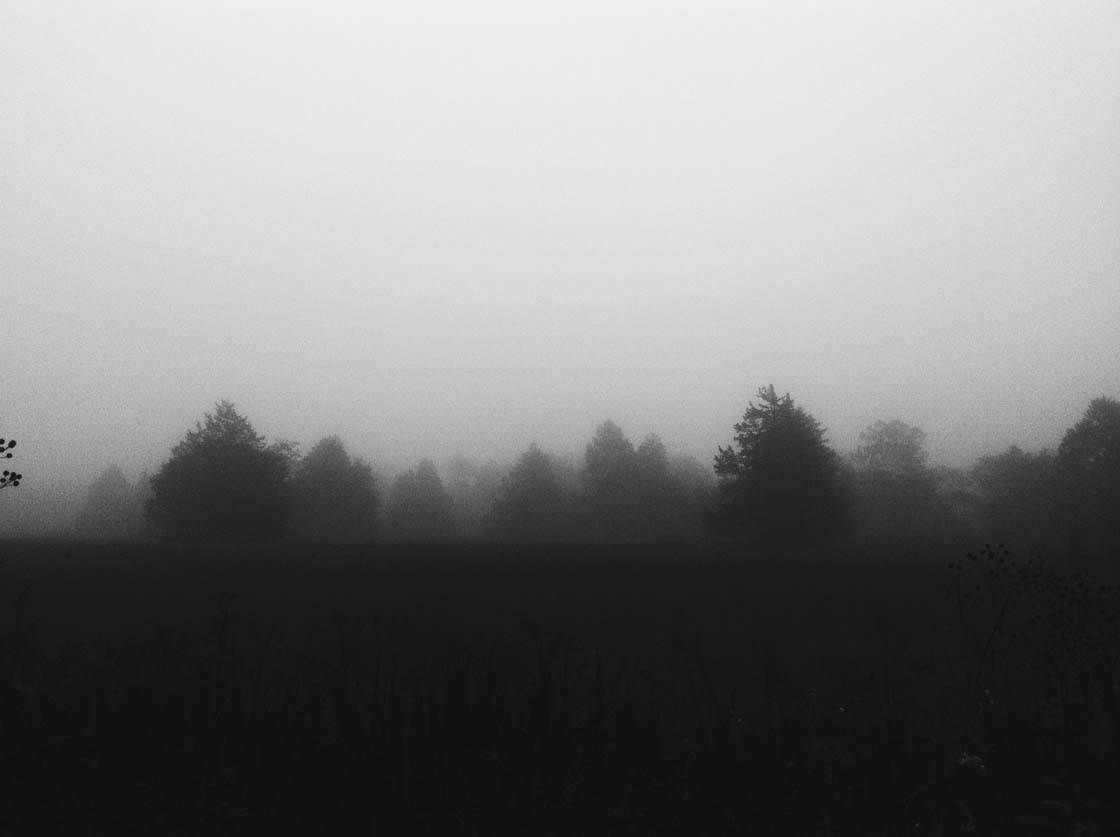 Where can we see your iPhone photography?
My work can be viewed on Instagram @_humanflower | LensCulture | Flickr | Tumblr