I'm really pleased to share an interview with Tamás Andok, a talented street photographer from Hungary. In this interview you're going to learn more about Tamás and how he takes incredible atmospheric street photos with his iPhone.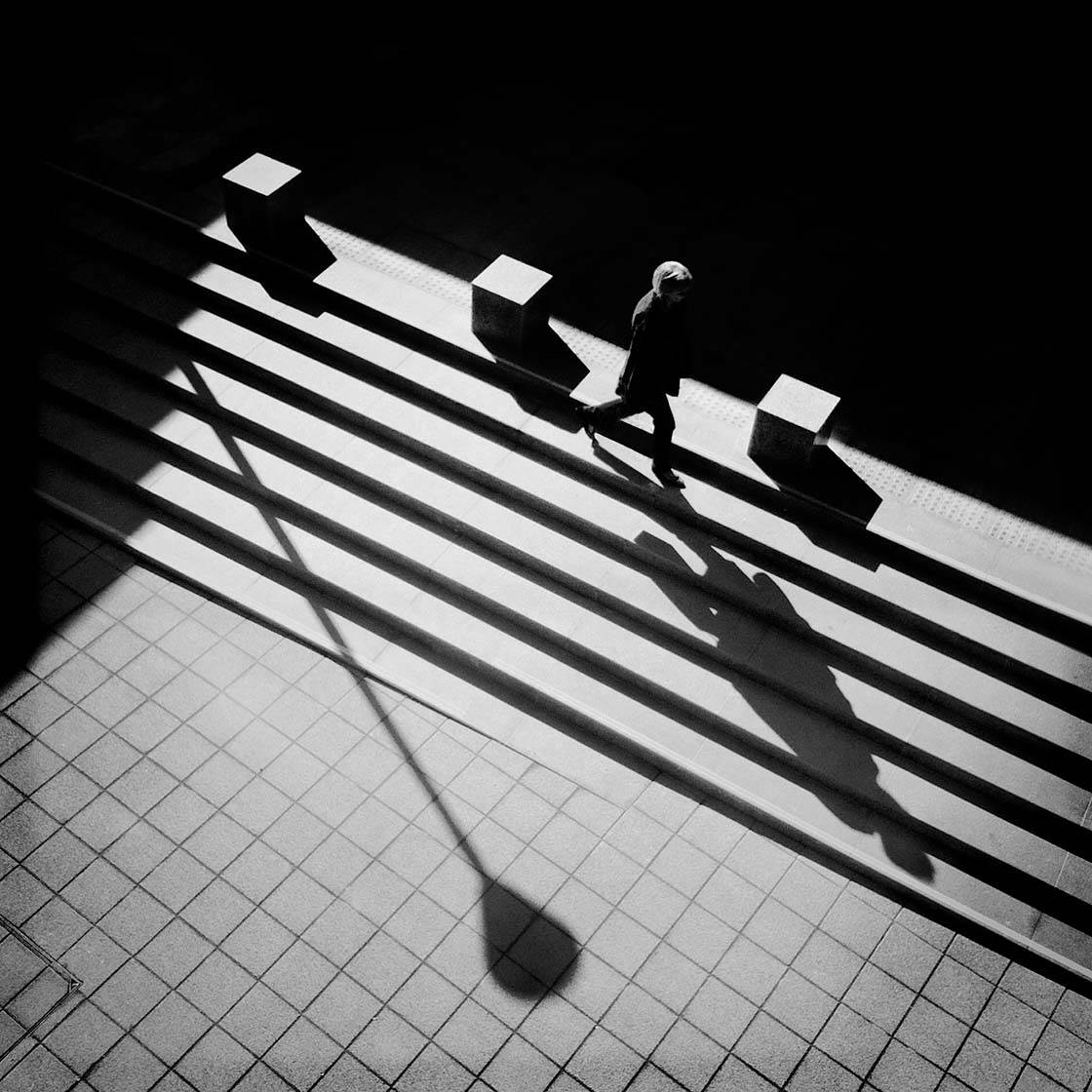 Tell us a little bit about yourself.
I'm a Hungarian journalist and photographer, based in Budapest. My images are mostly a mixture of documentary, fine art and street photography.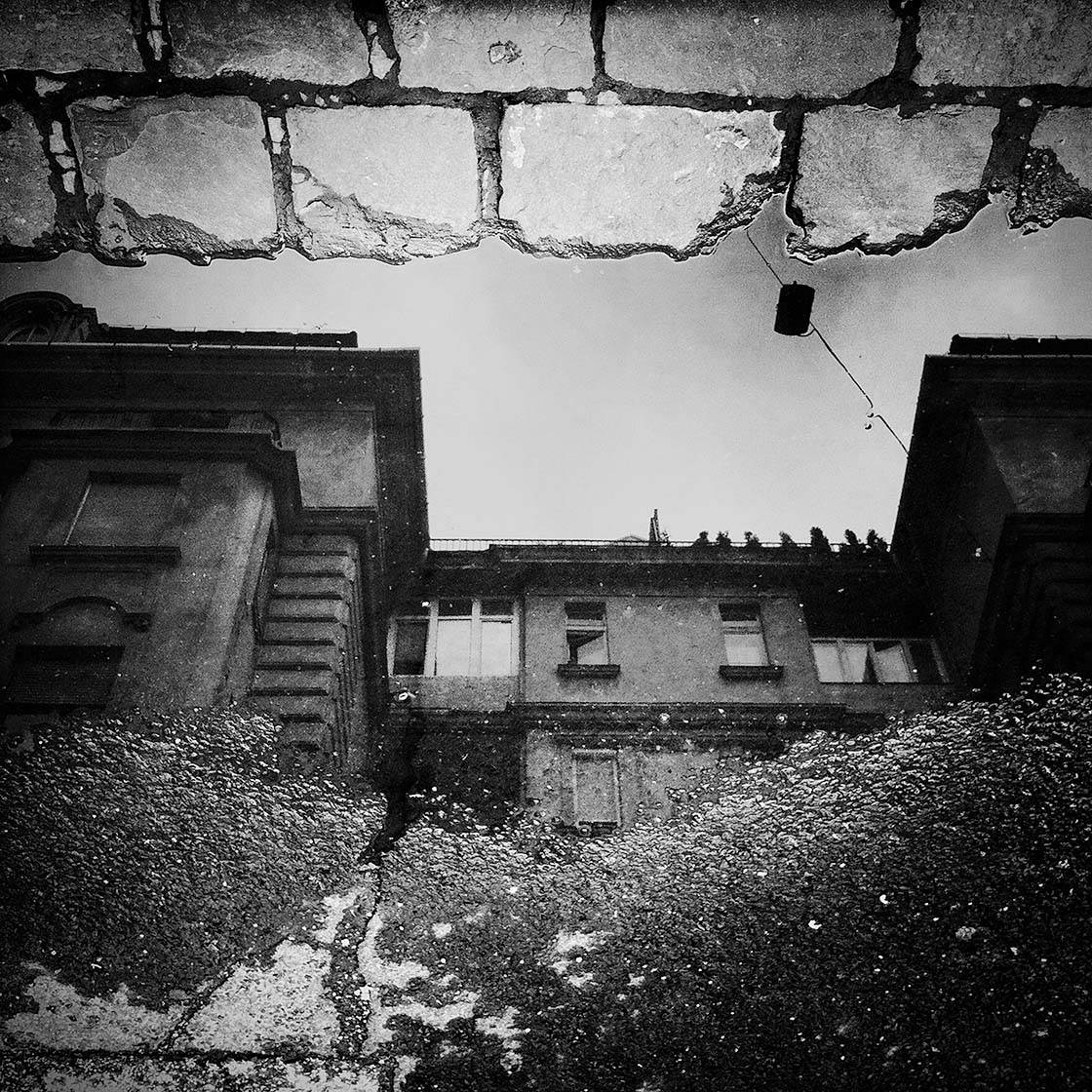 How did your iPhoneography journey begin?
I got my iPhone a few years back, but for a long period I didn't use it for photography. After my digital camera died, I was too broke to buy a new one or use my analog equipment.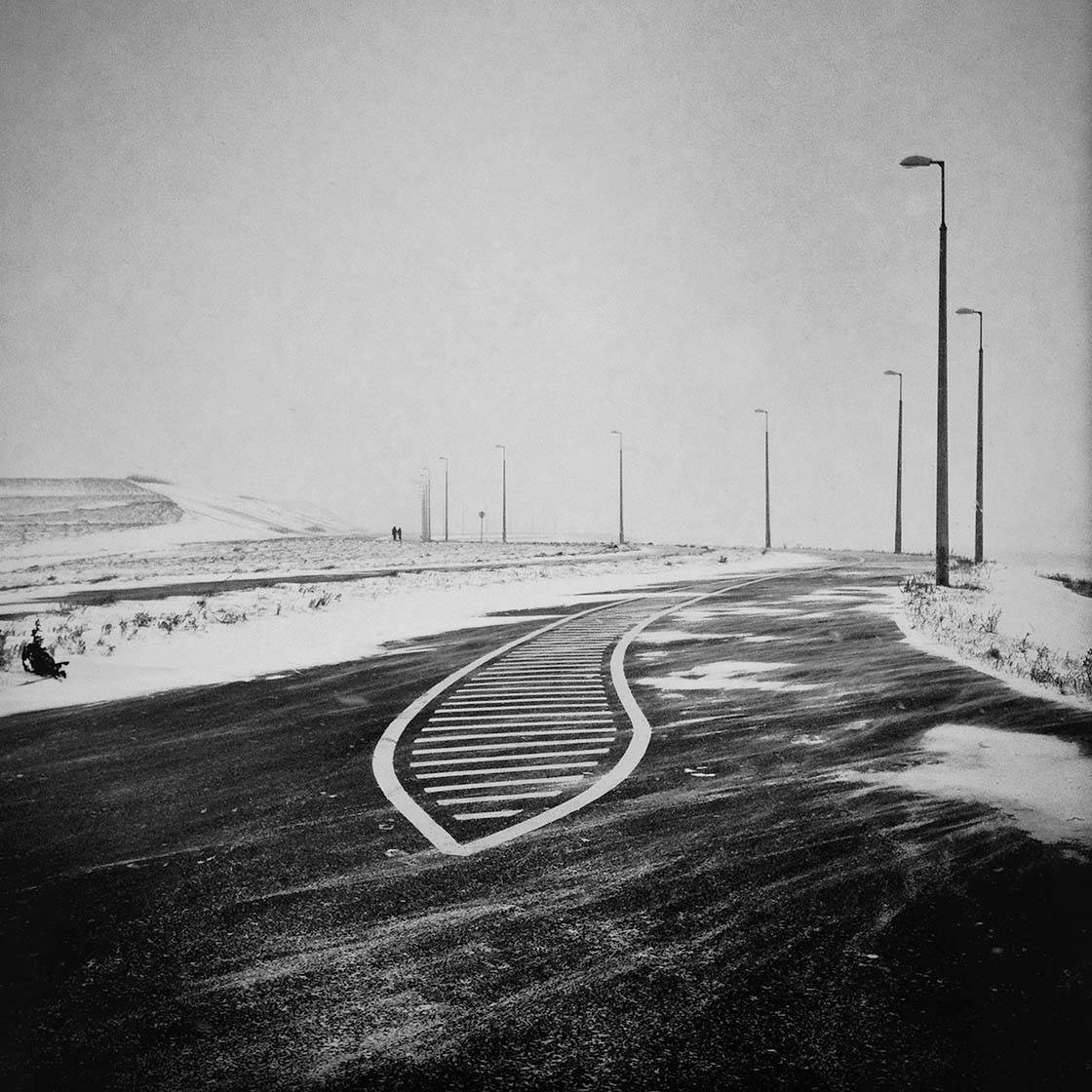 A friend of mine, Krisztina Felix who is a great Hungarian photographer (and iPhone photographer) encouraged me to give my iPhone a chance. She said I'll certainly enjoy it, and she was right.
What inspires you to take photos with the iPhone?
In the past few years I've tried different sized cameras, and iPhone is just a good choice – like a small point and shoot camera. I use it mostly for urban shots. On the streets I'm more like a participant observer – I like making contact with strangers, but I don't want staged images.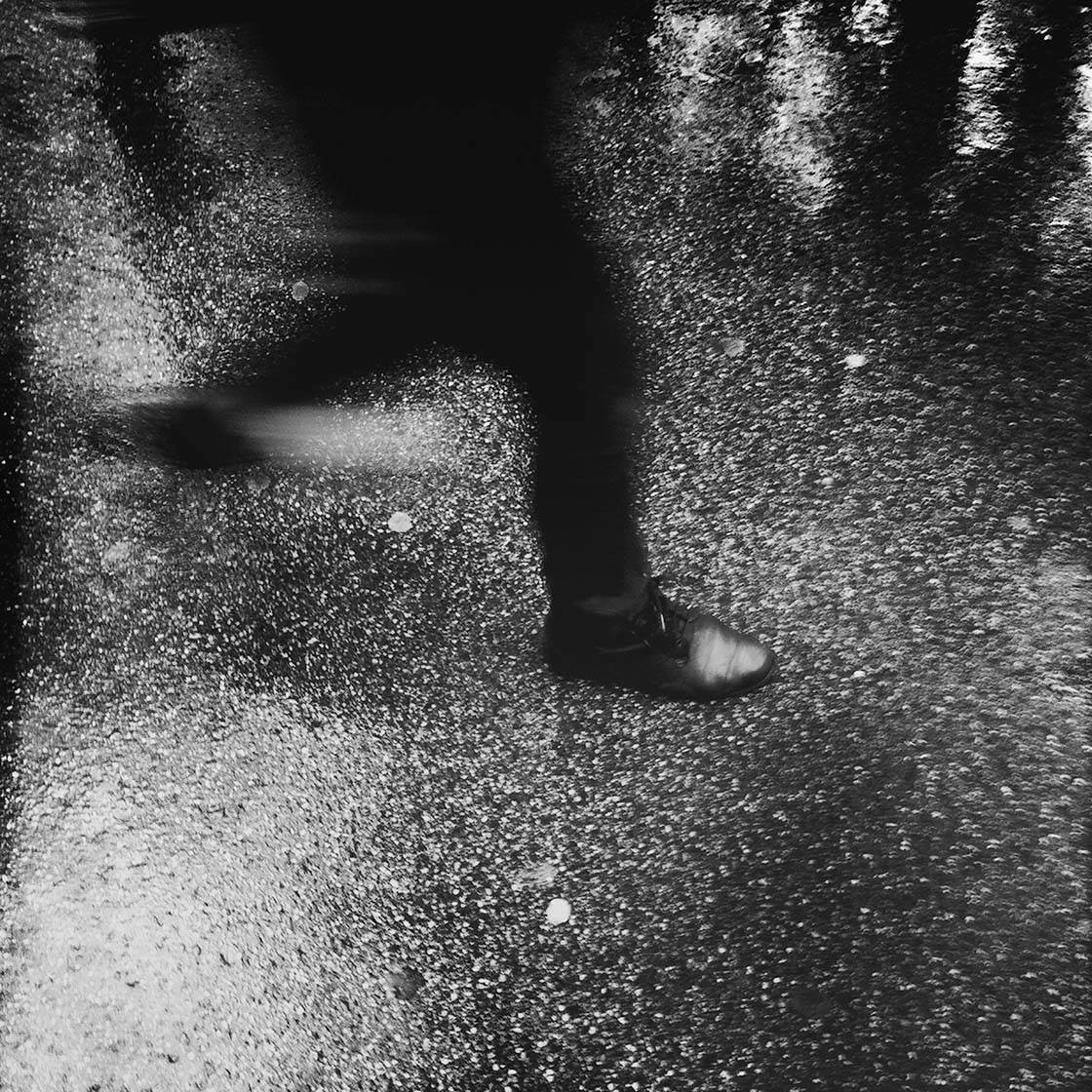 I only want to catch those barely noticeable, tiny, engaging moments. So to me the best thing is obviously the compact size of the iPhone, and maybe that I have a chance to stop and make quick pre-edits.
What kind of subjects do you tend to photograph the most and what draws you to them?
I'm not obsessed with any kind of special subjects. I think the link between my projects is more the atmosphere and the feeling of timelessness, which I try to create by obscure, mysterious and lyrical mood.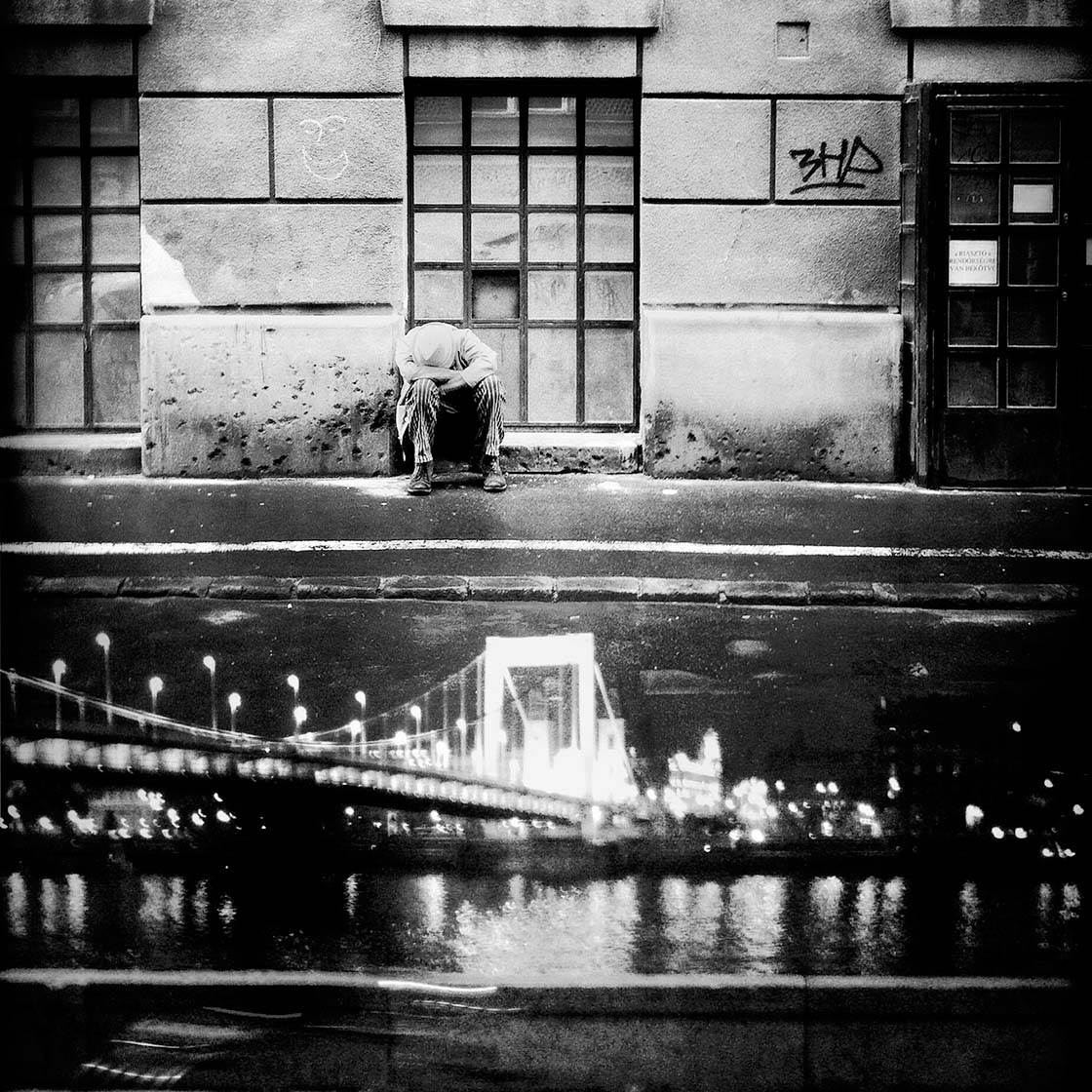 But street photography is a very unpredictable, dynamic genre. You have a chance to find more and more interesting subjects and themes. Maybe a district, a building, a corner or anything else is just boring in the afternoon, but exciting after midnight or early in the morning.
I'm currently working on a year-long series of Budapest, and I have some new concept series too. I'd like to go back to the place where I was born and raised, and make a photo essay of some local villages.
Your iPhone photos have an analogue film quality to them, with the majority of your images being black and white. What draws you to this style of photography?
Actually, I don't really know. It wasn't a conscious decision, it just happened. I guess I just find it more exciting. The scratchy, foggy photos and grainy motions – they are beautifully imperfect.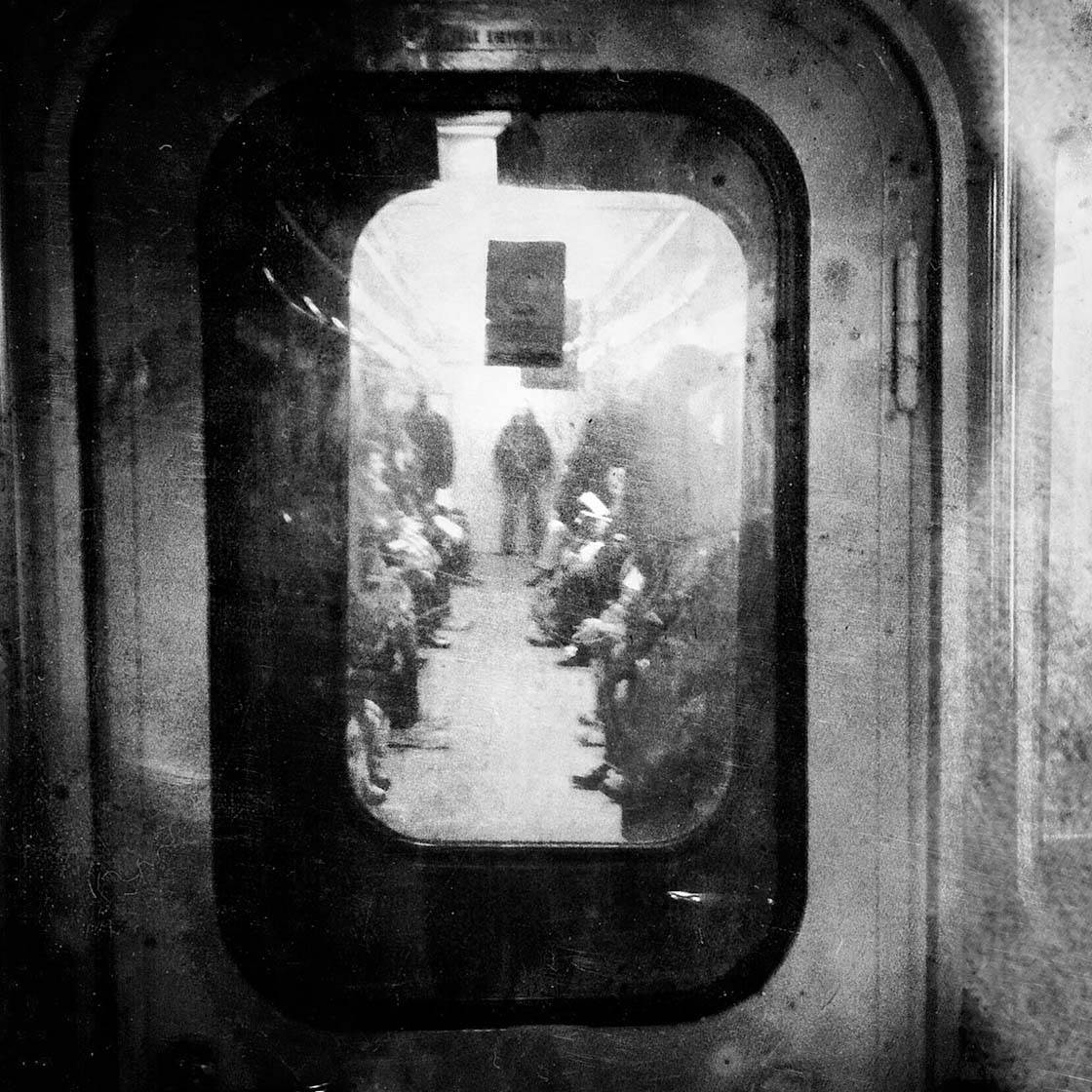 I always felt this visuality close to me, although it was a wonderful long-term experiment with the analog and digital techniques that led me to this style.
But the next step is move away and try something completely different, before I get totally bored with it.
A lot of your photos are taken at night or in low light. What techniques do you use to achieve the best results with the iPhone in these situations?
I often use the Hipstamatic app, but the majority of results are mostly blurry, dynamic shots. I have to say, to me the iPhone is just not the best for night photography. I know there are apps with more settings where you can change the ISO and shutter speed, but it's just not the same.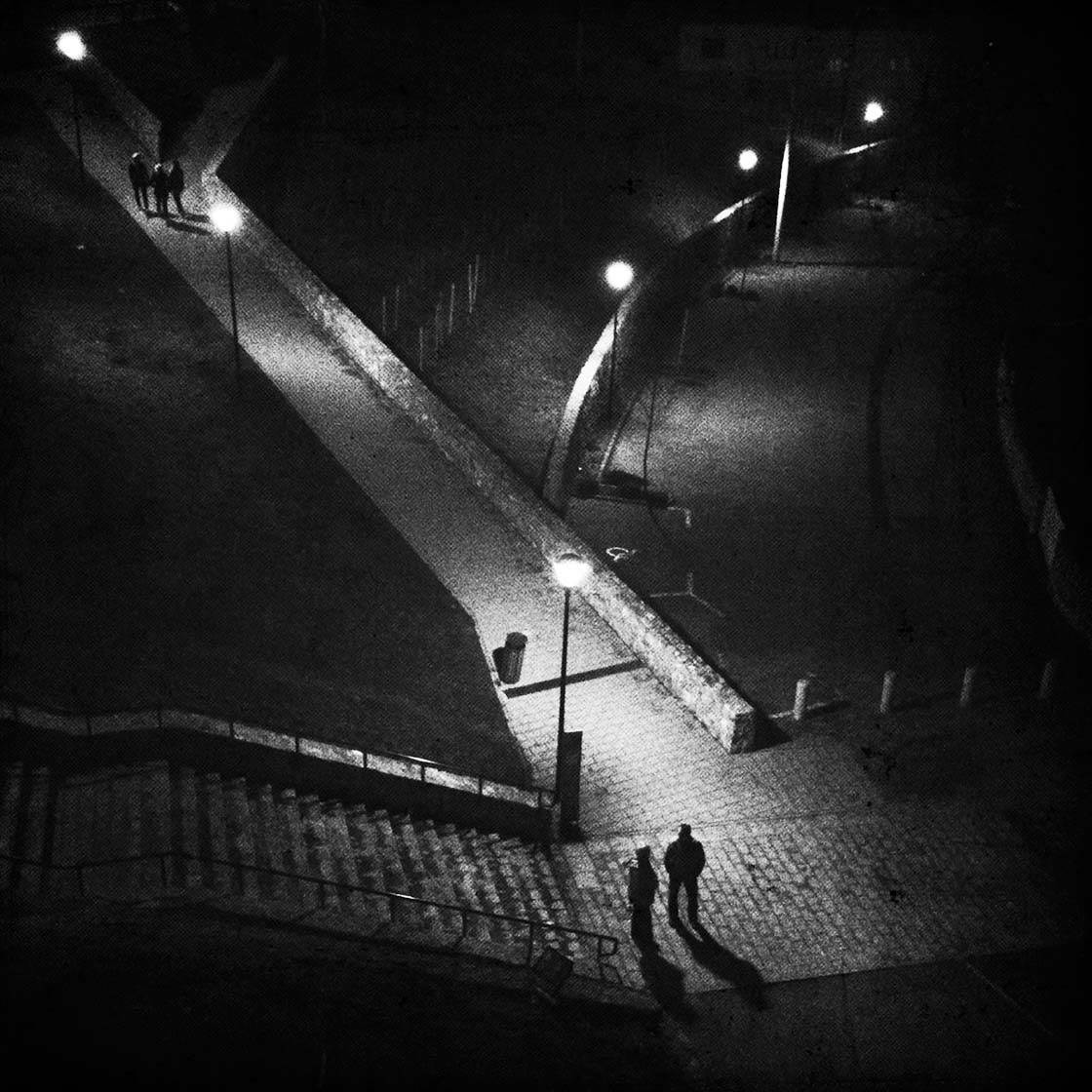 But it all depends on what kind of night and low light we talking about. For example, in blue hour with the warm colors of street lights, the Hipstamatic film called Blanko C16 is a pretty fine choice.
Are there any apps that you use for taking photos besides the native camera app?
I mostly use the Hipstamatic app. This app has a wide choice of lenses and films that produce a variety of effects when different combinations are used. I use only one lens (the John S lens) and just a few films (two black and white, and two color).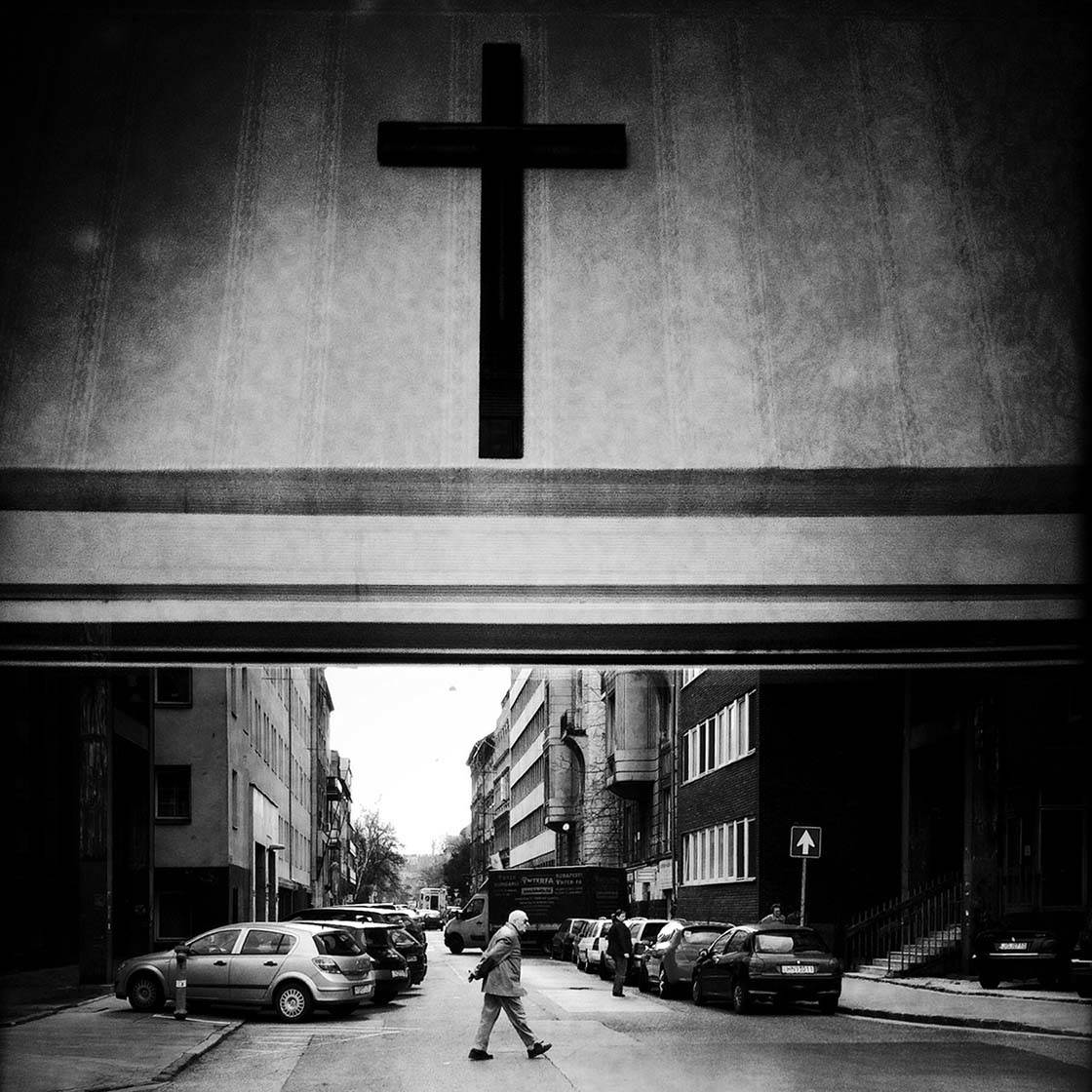 I've tried a lot of the Hipstamatic films and lenses, but these are just fine and enough for me. Hipstamatic is a very ambivalent app – in some cases it's just wonderful and a really huge inspiration. But on the other hand, all the unnecessary frames and effects are annoying!
What are your favorite apps for post-processing?
Snapseed, Afterlight and Blender. I sometimes use Mextures because there are some fine textures in it, but nowadays I mostly make my own textures.
For example, the grain effects of the films in the Hipstamatic app, such as the BlacKeys SuperGrain film or the AO BW film are pretty good.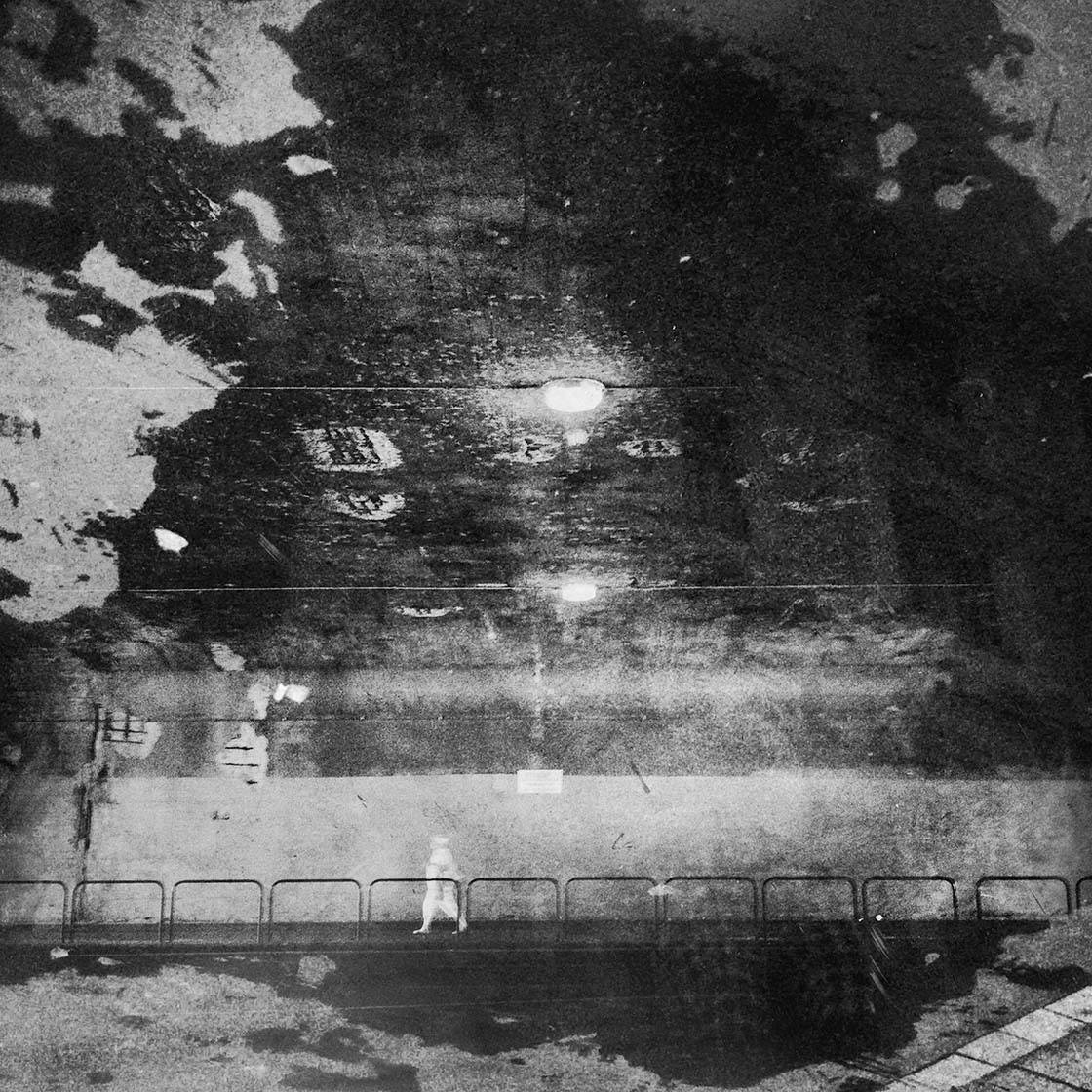 Most of the other apps make very ugly, artificial grain. I like it when the effect is almost like analogue films such as Ilford Delta 3200 or Neopan 400-1600.
Do you use any iPhone photography accessories? Would you recommend that people buy them?
Only a rubber case. It's black and looks like a cut out piece of a car wheel. I think iPhone street photographer Misho Baranovic  recommended it in an interview, but I'm not sure.
It's not a spectacular, cool accessory. But it's very useful and a good choice if you don't care about your iPhone's appearance.
Can you briefly explain the story and editing behind your three favorite iPhone photos?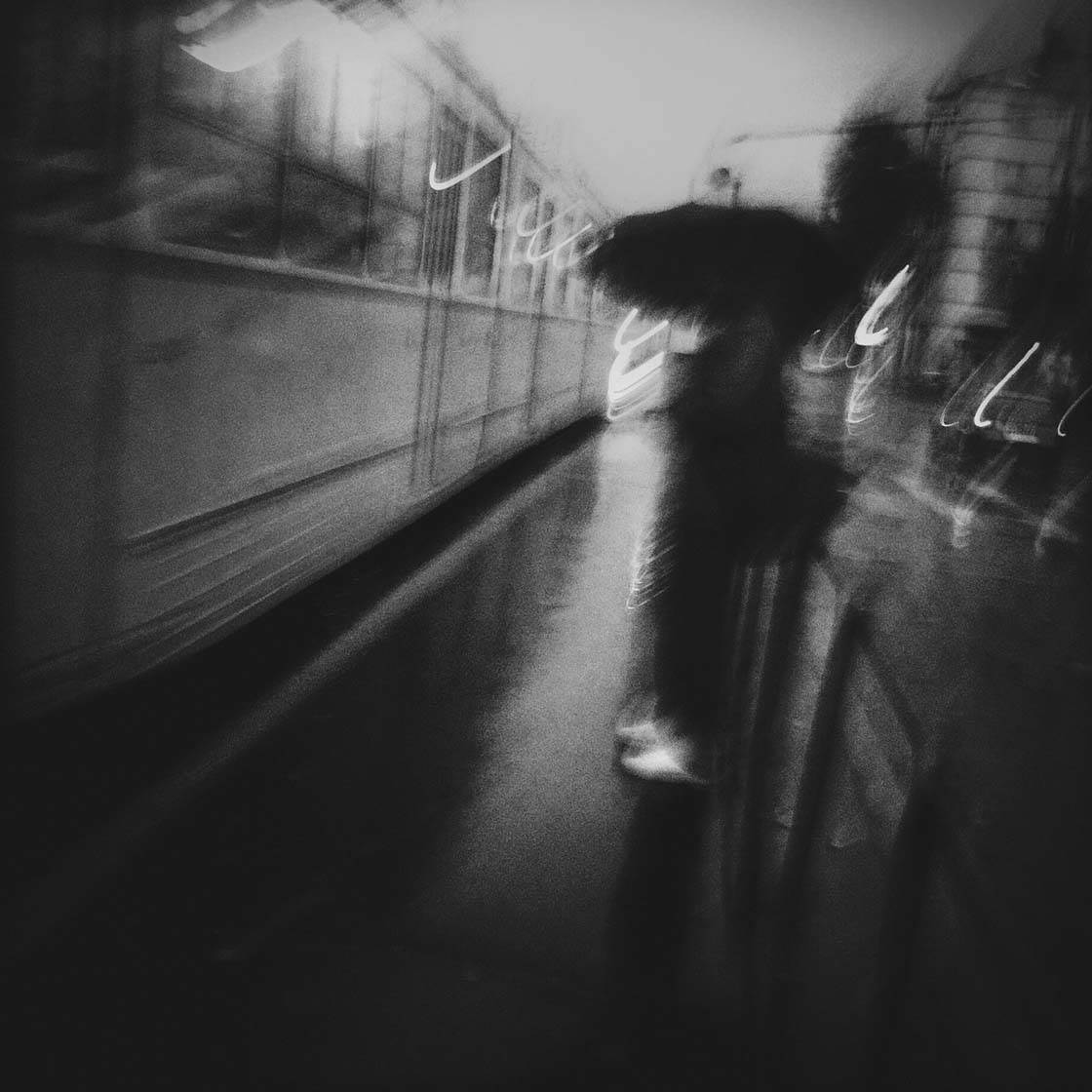 Early evening, running after the tram in heavy rain. Unfortunately I missed it, just like the man with the umbrella. Before I lock my iPhone I I always put the camera mode on, so as soon as I unlock it I'm ready to shoot.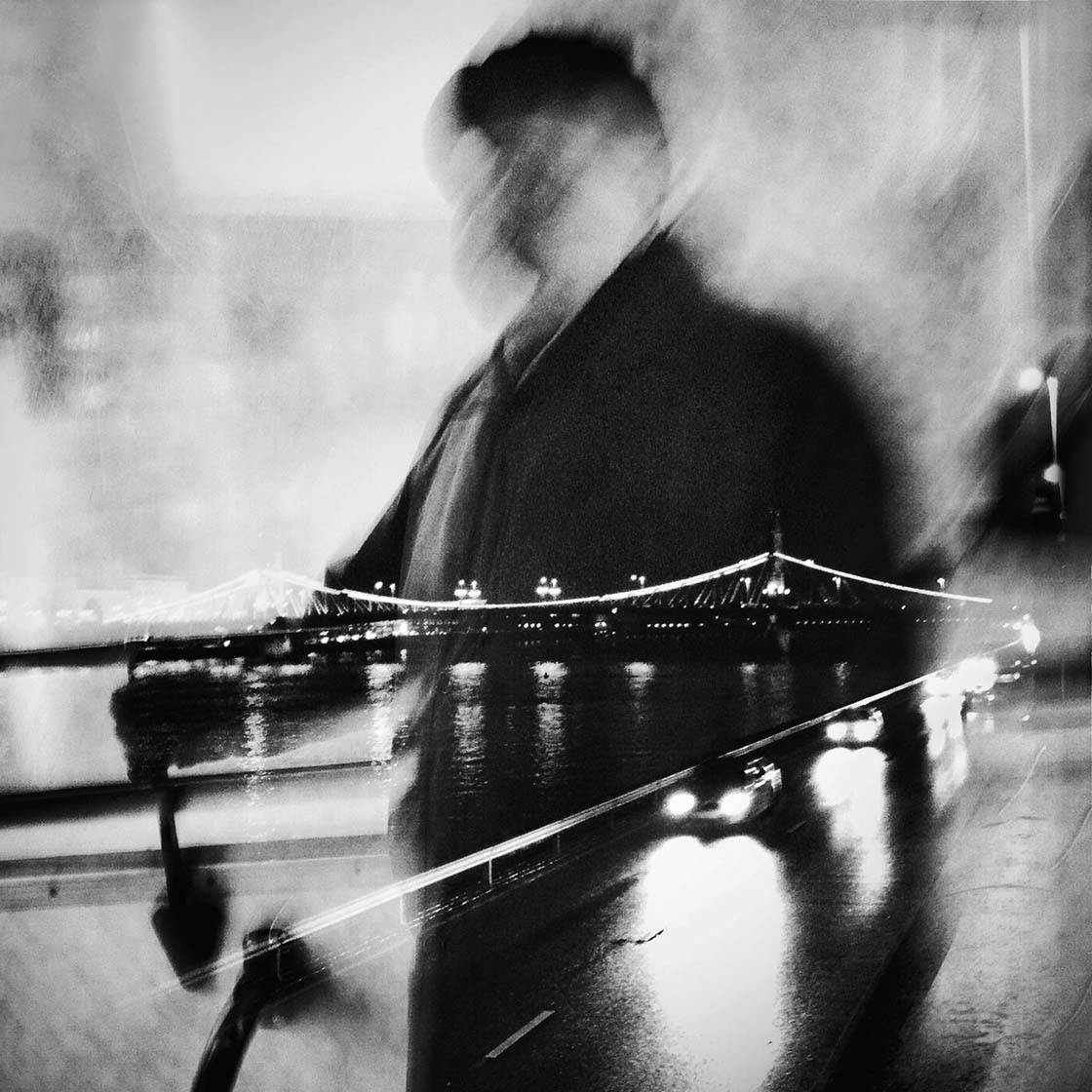 This is a double exposure, made with the Hipstamatic and Blender apps. I may also have used Snapseed to adjust the brightness and contrast. This image is inspired by James Ellroy's novel called White Jazz. It's also part of the project called Budapest Noir.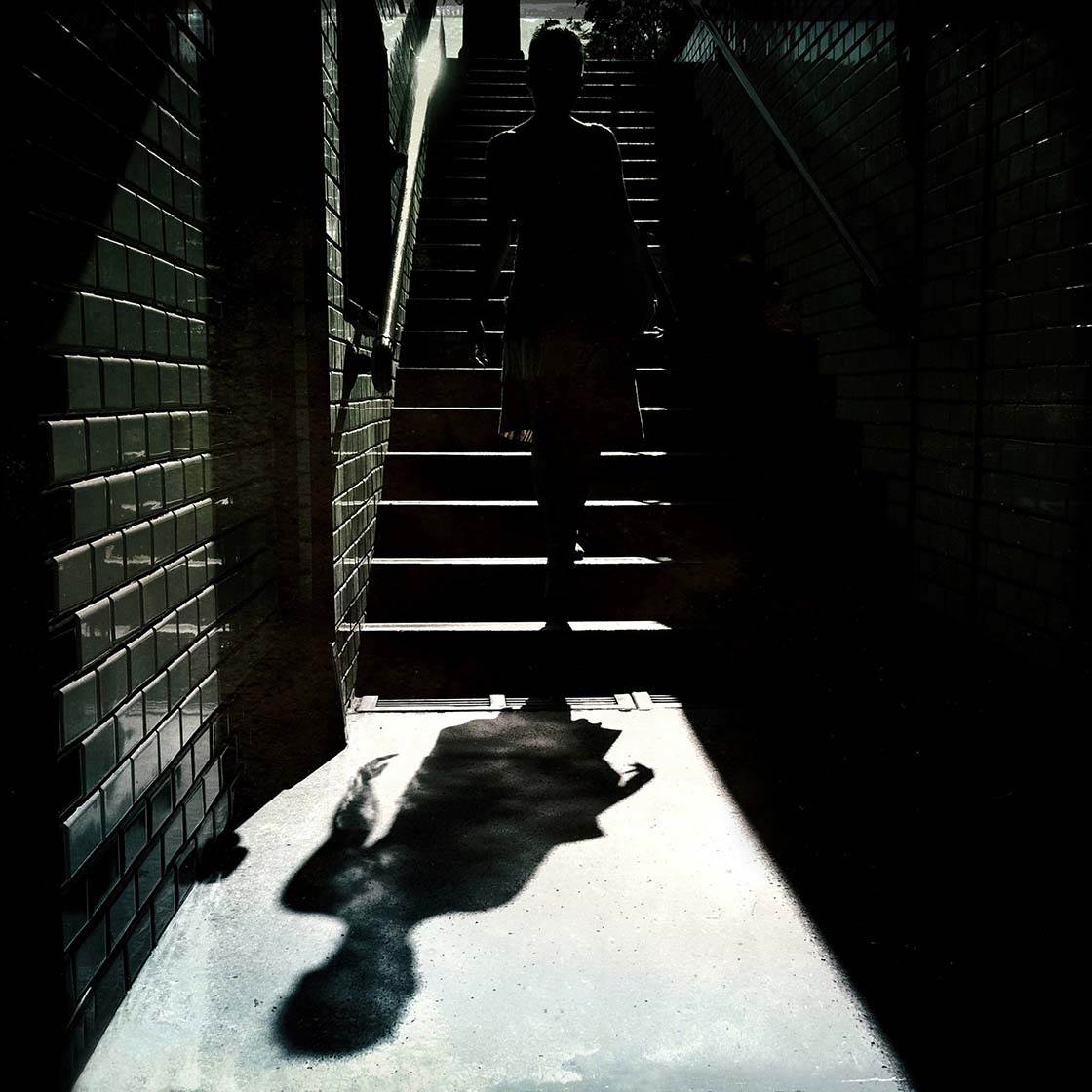 This is a simple Hipstamatic image, with no additional effects or edits – just the pure photo. It was taken using the Hipstamatic John S lens with the C-Type Plate film – another fine color film.
Everything else you see in this photo is because of the great autumn sunlight and the tiled surface of the metro station. At first it looks like a posed photo, but in fact it's a successfully captured moment.
Street photography is all about storytelling. What tips do you have for telling a powerful story in a photo?
I think Thomas Leuthard described it very well. You have to practice a lot, have a plan, get close and study people. But the most important thing is being interested in humanity, or interested in buildings or anything else. And spend a lot of time walking up and down the streets.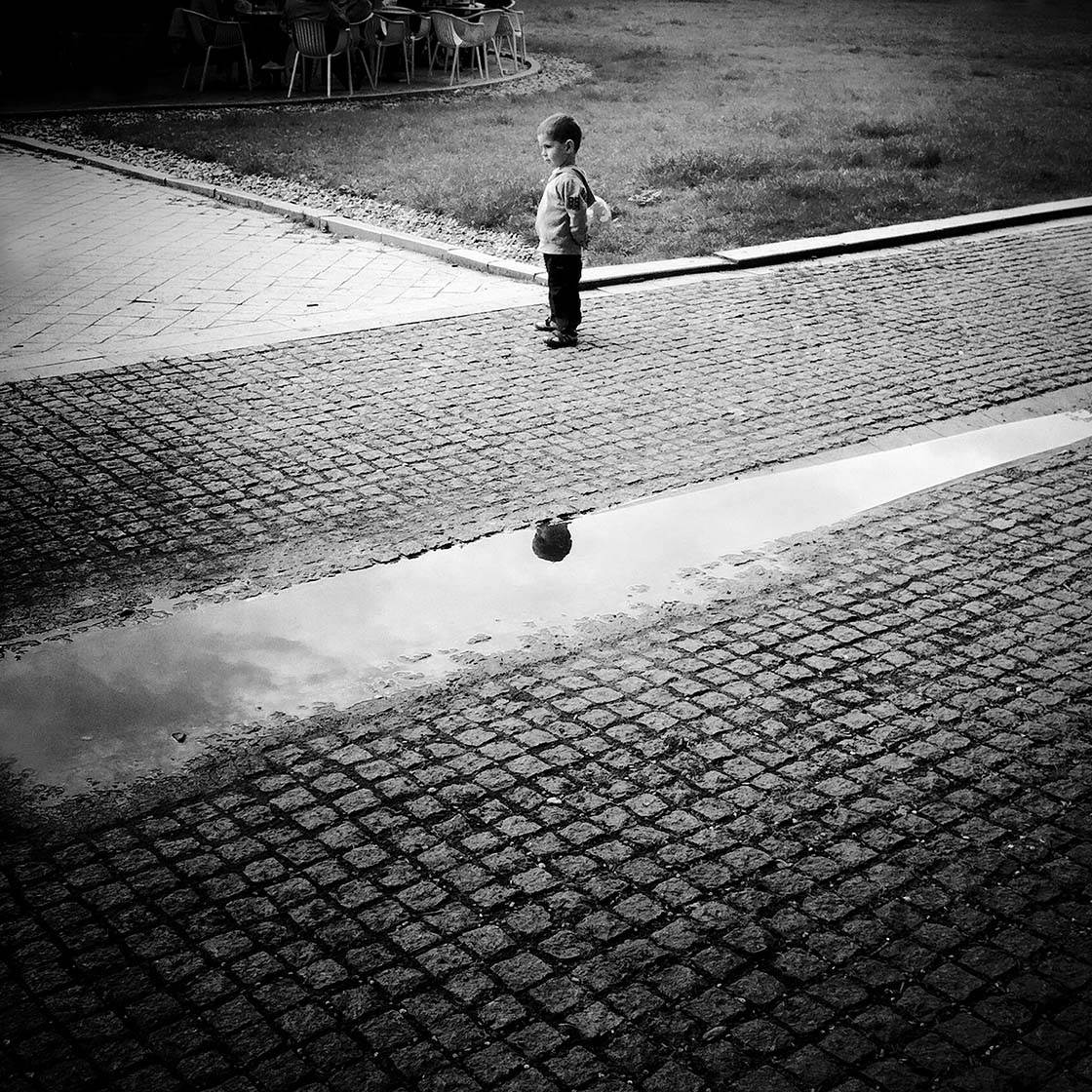 Hopefully you'll find your own stories, but if you don't… well maybe street photography is not your genre.
But it's a tough question. Recently, "storyteller" has become a very popular term for street photographers, and honestly I'm a bit bored with the thousands of random street shots. They flow from every social network, and of course everybody is a "visual storyteller," but I don't know what it means.
One of the main challenges in street photography is taking photos of people you don't know. How do you deal with that?
In Hungary it's very ambivalent. We have a strict new law for photographers, and sometimes people seem very unfriendly and paranoid, but it's just a mask, a shell. It's not as hard as it seems. If you have bad feelings and you're sneaky, people's reactions will be bad too.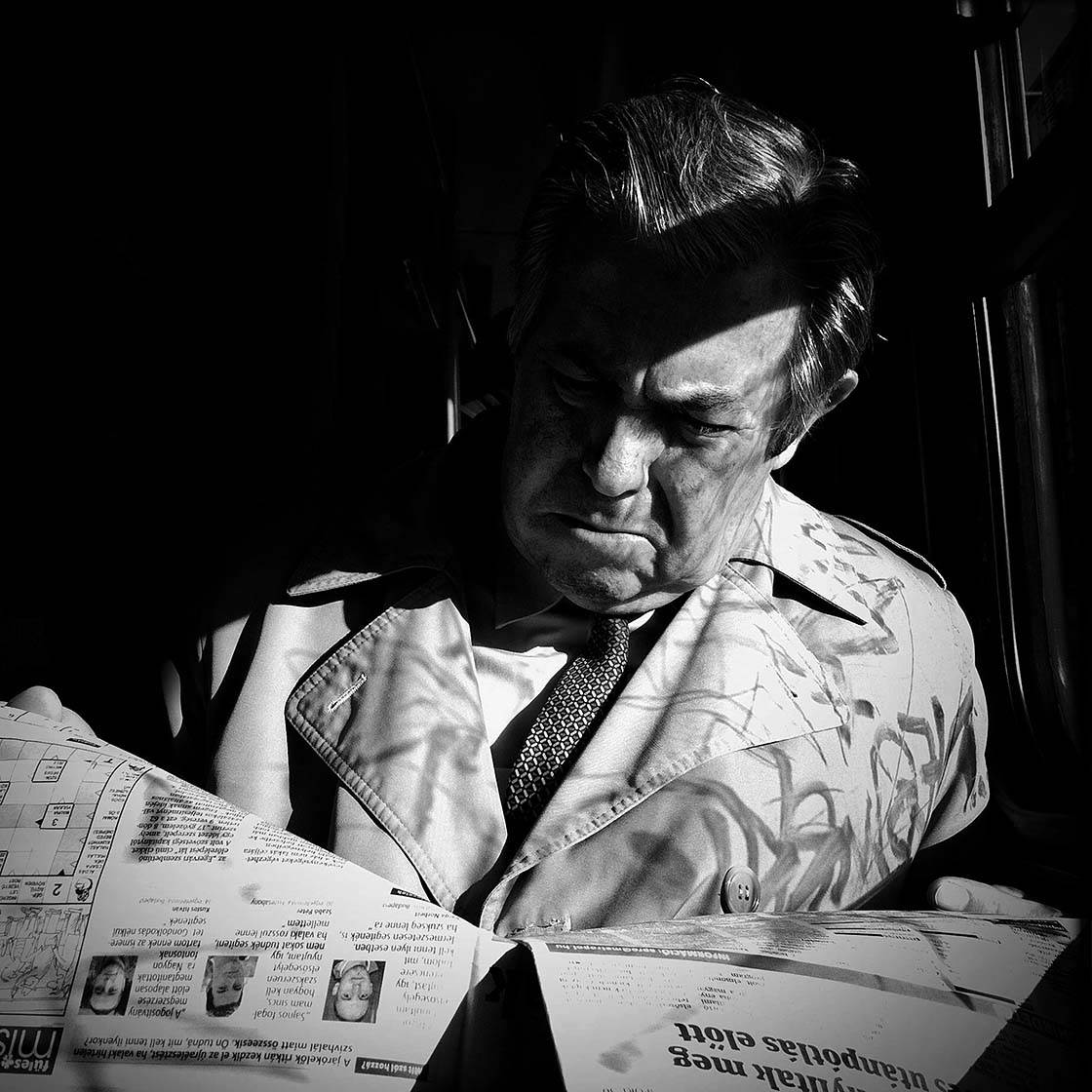 You need empathy and curiosity with a bit of respect. If you're really interested in people, there'll be no problem.
You're one of the founders of the UM Collective mobile photography group in Hungary. Could you tell us more about this group?
We created it in 2013, mainly to build a community where we can share our photos and experiences with each other. Initially it was strictly a mobile photo commune, but since many of us use other techniques too, now it's more like a creative group of friends.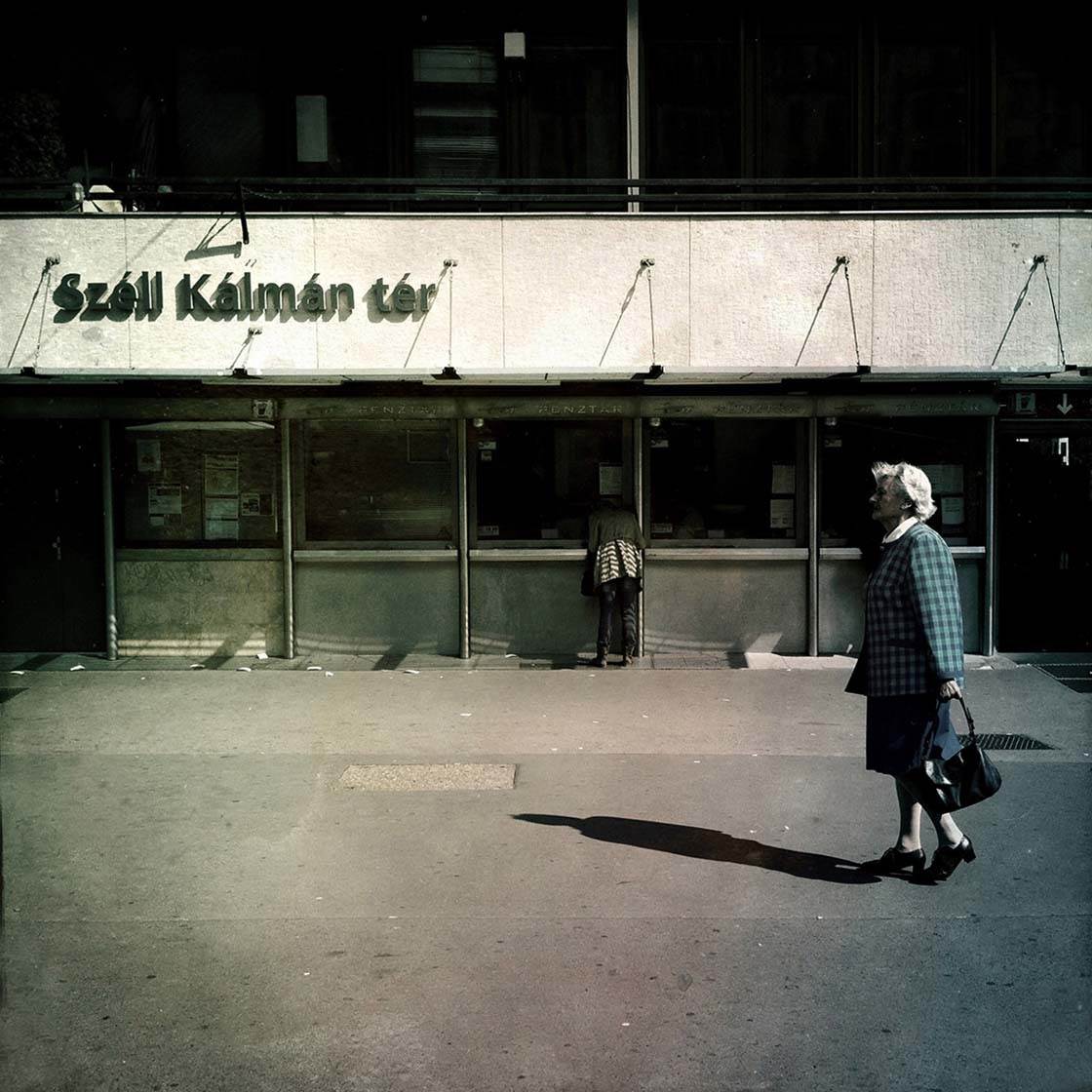 It's not totally closed. We're glad to share outside photographers' work from time to time. Our first exhibition will be in September.
What tips do you have for beginner iPhoneographers who want to start taking creative photos with the iPhone?
Always the same advice – try as many things or as many apps as possible, and don't be lazy and impatient. If you're sustained, sooner or later you'll find what you really love. It may be a long way, but it's worth going along.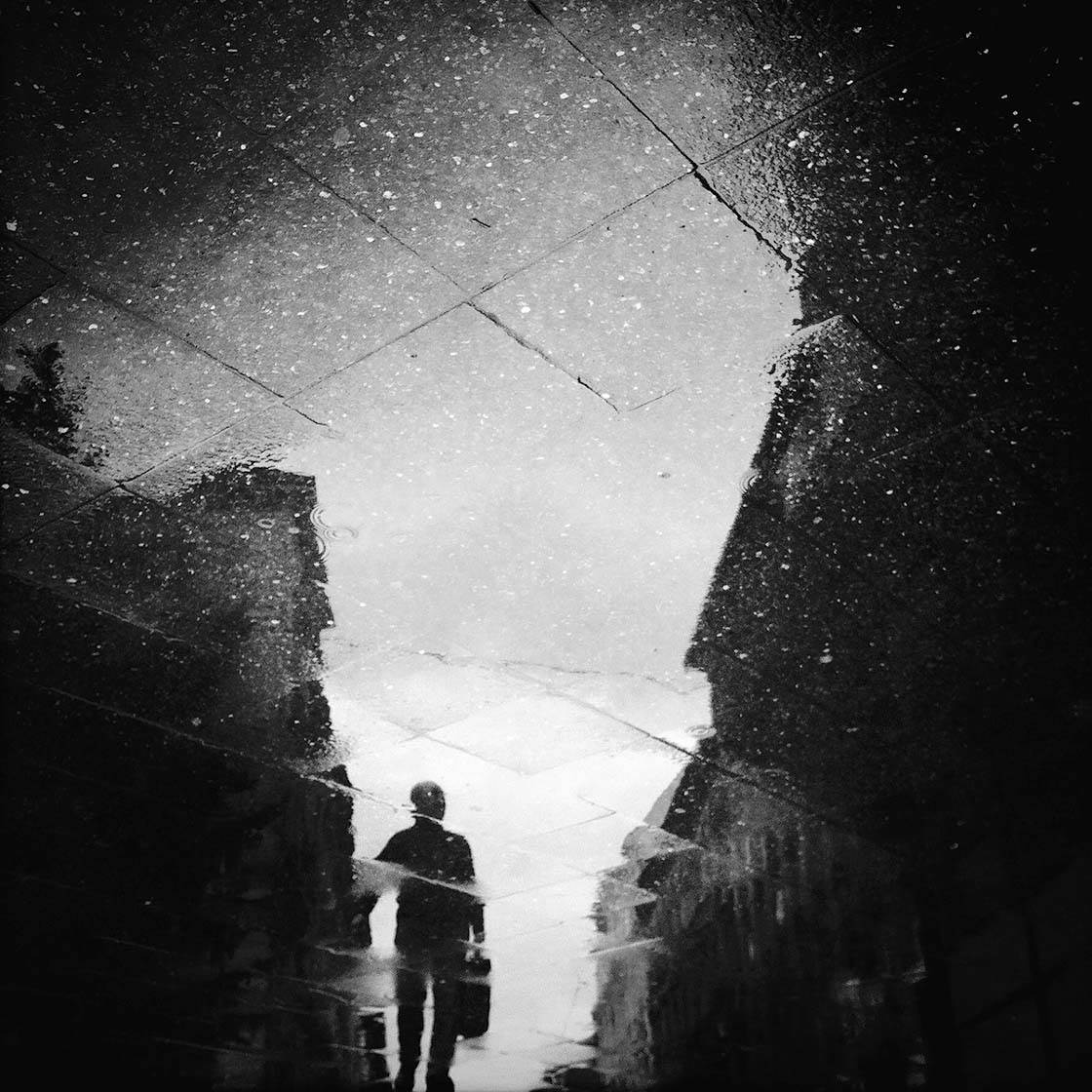 Which iPhone photographers do you admire the most?
I love the work of RS Nisio. She's a very talented, creative photographer and I've learned a lot from her. I also like the images of Elif Suyabatmaz. She's a really great street photographer from Istanbul.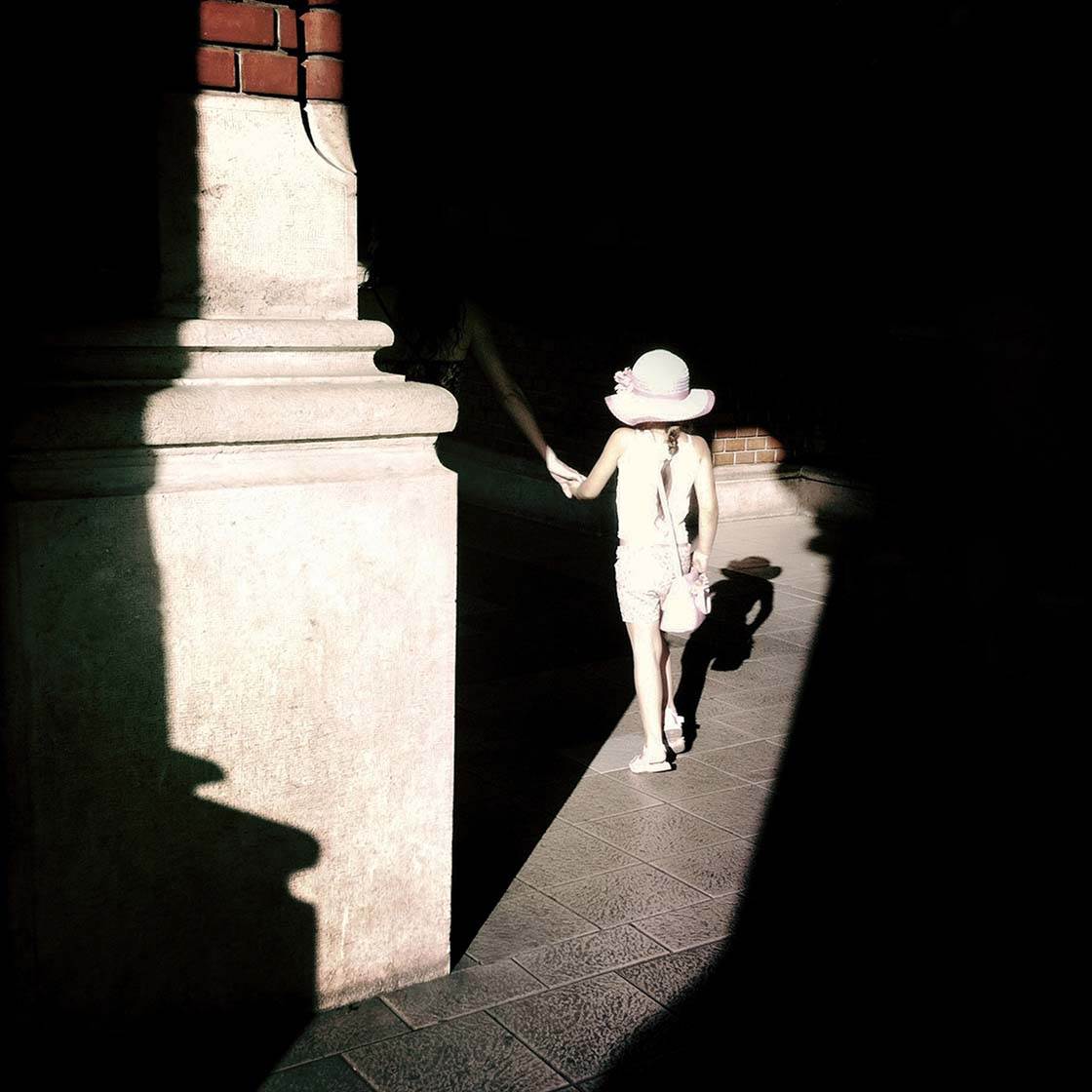 Where can we see your iPhone photography?
I've got a Facebook page and a Flickr profile for single images. I have a Behance profile for bigger projects, and a personal portfolio page too.