I'm delighted to share this interview with Stella Oliver who uses her iPhone to create stunning photos of landscapes and nature. With a fantastic eye for light and composition, she captures stunning beach scenes near her home in Florida. She also has a passion for photo editing, using apps to enhance the colors and textures or produce beautiful painterly style images. In this interview you'll learn more about Stella, and how she creates these wonderful photos with her iPhone.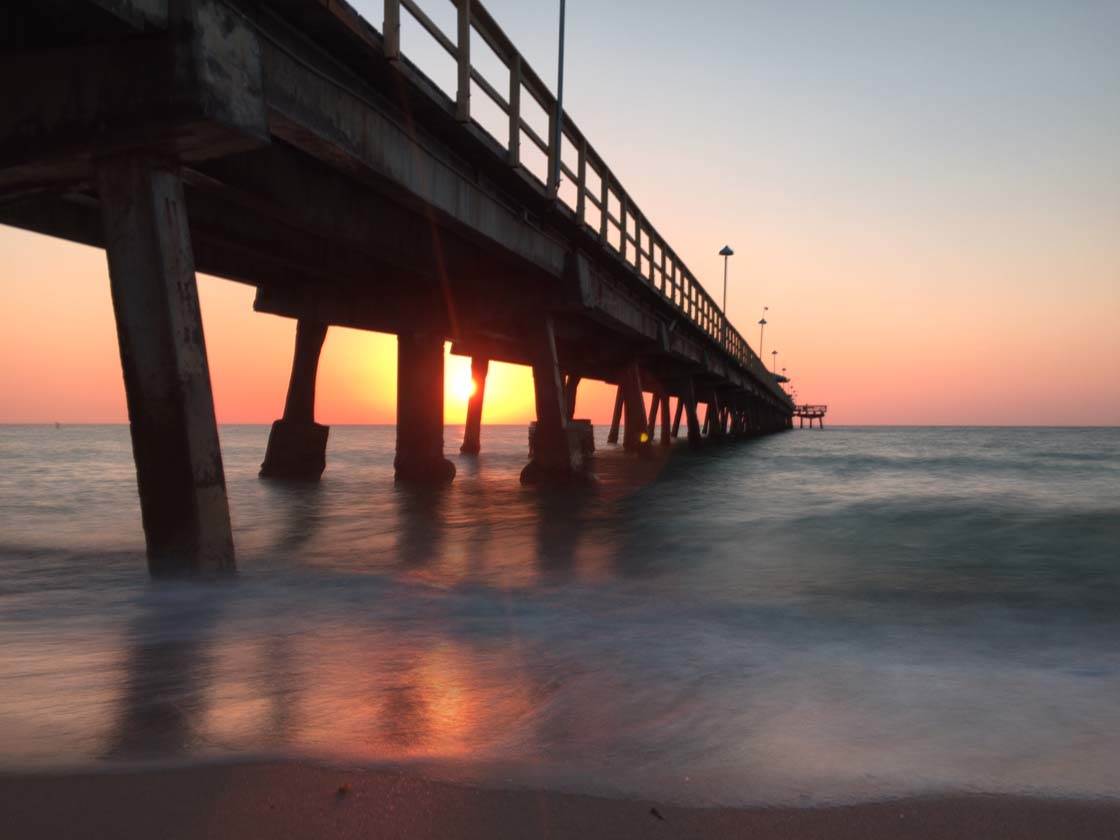 Tell us a little bit about yourself.
I grew up in Florida after my family moved here from Montreal. I'm married with three children and five grandchildren.
I retired several years ago from the television advertising and marketing industry.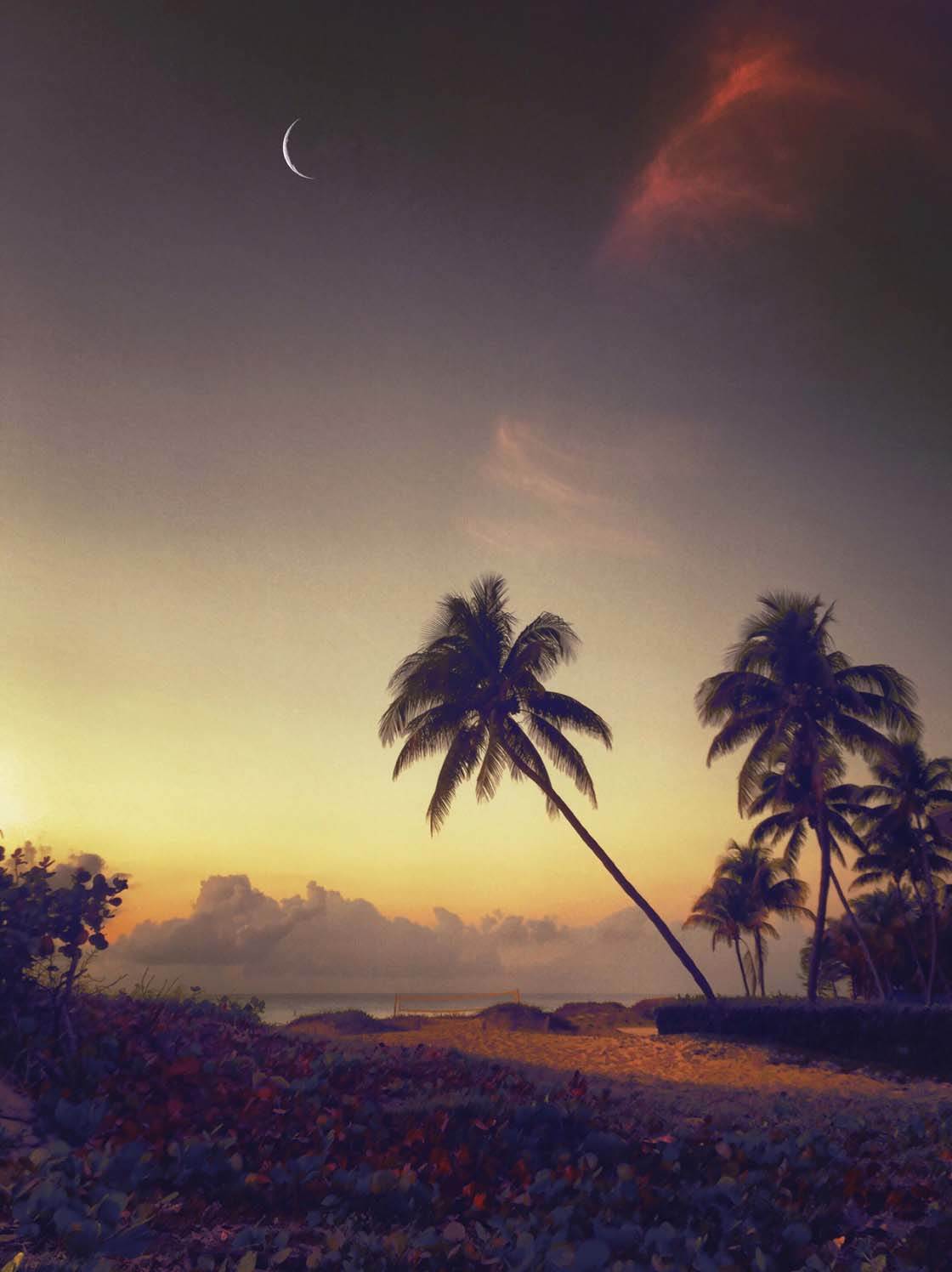 How did your iPhone photography journey begin?
Several years ago I stumbled across the opening of a new photography gallery. The photographer, Andy Royston, showed me his beautiful seascapes and revealed that they were all shot and edited on his iPhone.
I was in total awe of the color and quality of these images. My photos from my point and shoot camera never looked like that. I was hooked!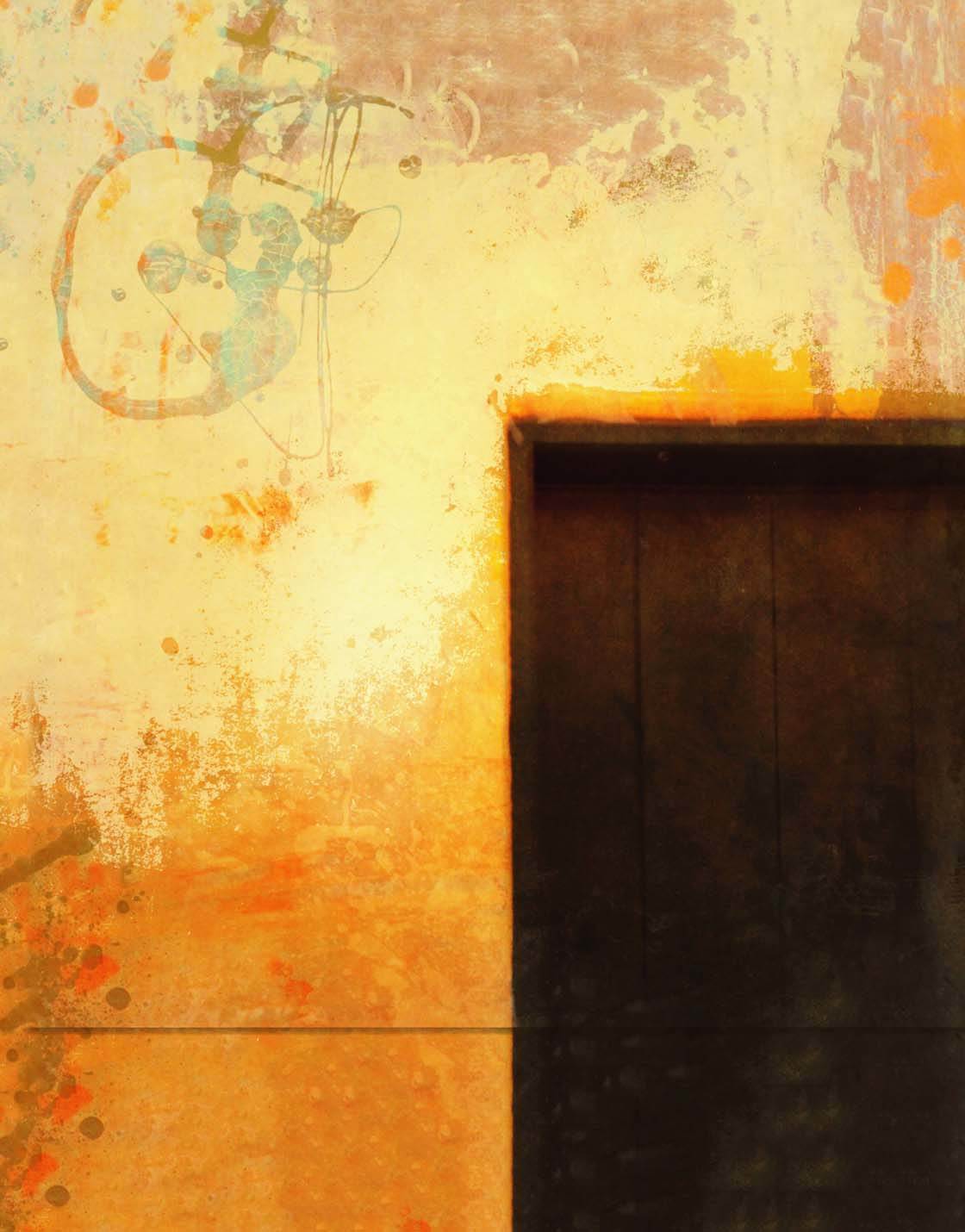 You take beautiful photos of landscapes with your iPhone. What draws you to this kind of photography?
It's just natural to be drawn to our tropical land and seascapes in south Florida. The weather is lovely and the colors are bright.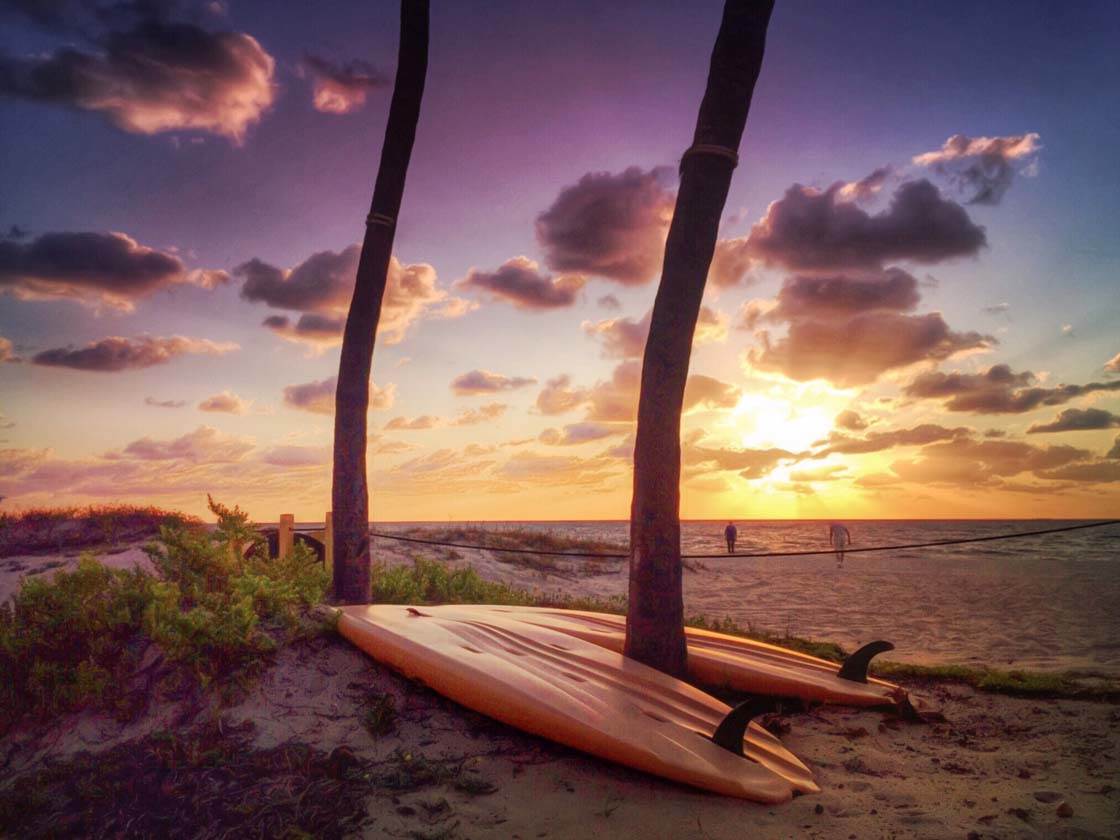 Composition is really important in landscape photography for creating a sense of depth and scale. What composition tips would you give to aspiring landscape photographers who want to start taking more eye-catching photos?
Our landscape is very flat here, so leading lines and foreground interest is necessary to create a sense of depth.
This is one of the most important points that I've learned in the iPhone Photo Masters course that I'm studying.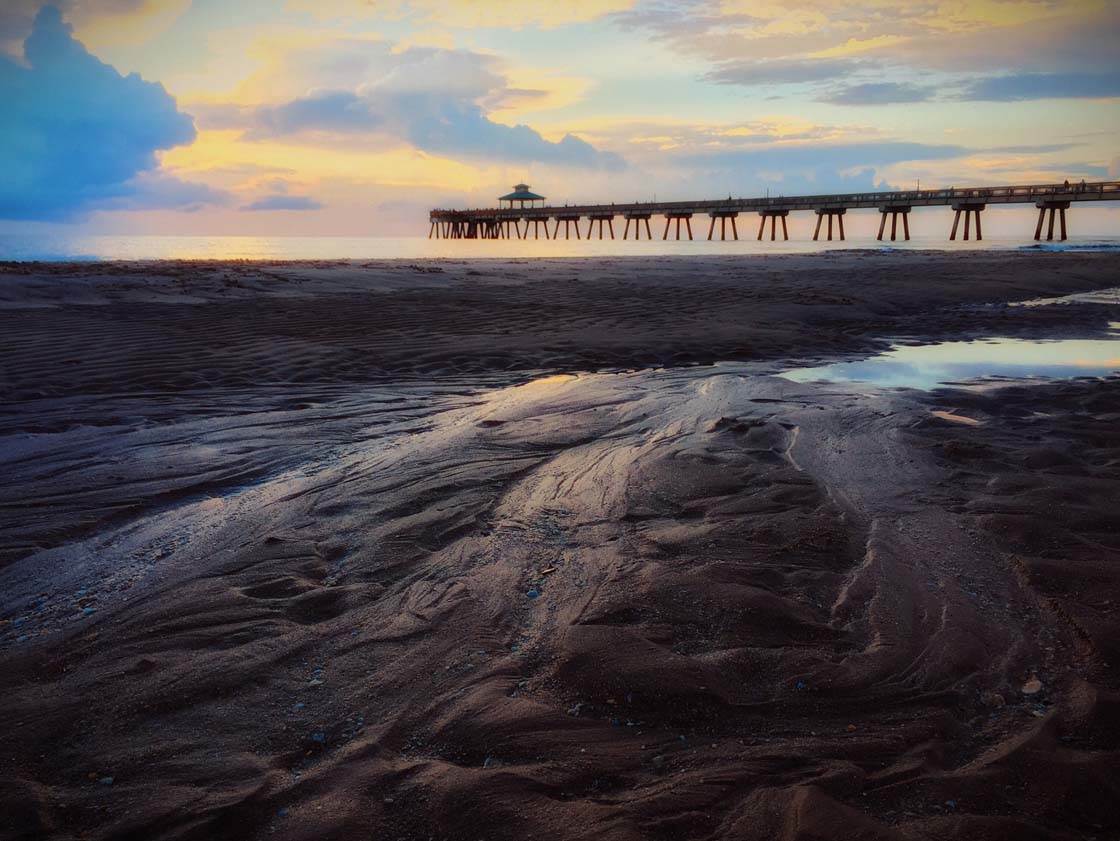 I've also learned that breaking the rule of thirds can have a dramatic effect on a composition.
Deciding where to place the subjects and horizon should be a careful decision depending on the impact you want your photo to have.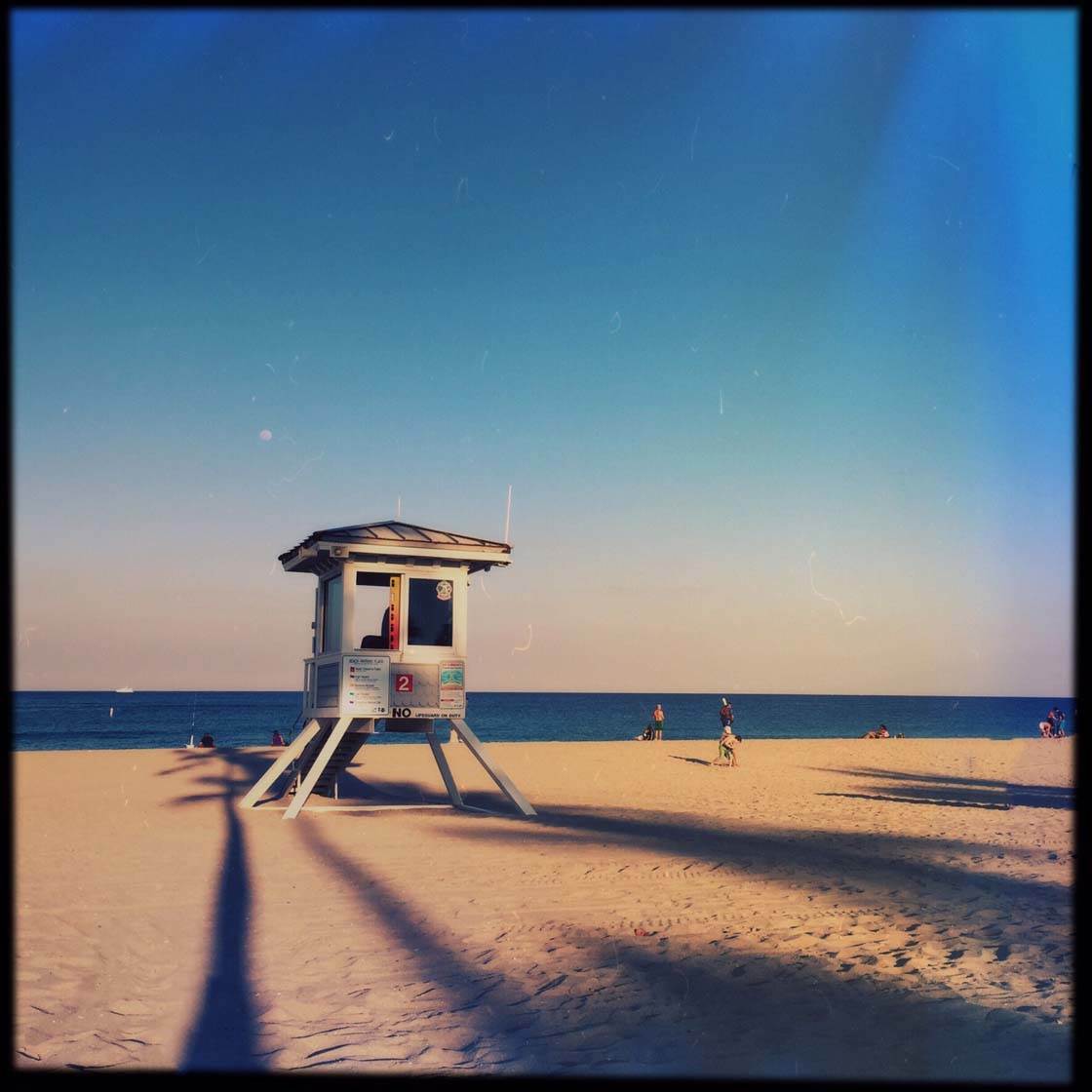 The type of light you shoot in also has a big impact on landscape photos. Do you have a favorite time of day for landscape photography?
I make an effort to shoot during the golden hours of sunrise or sunset because the light here is very bright during the day. Otherwise I have to pay extra attention to the exposure.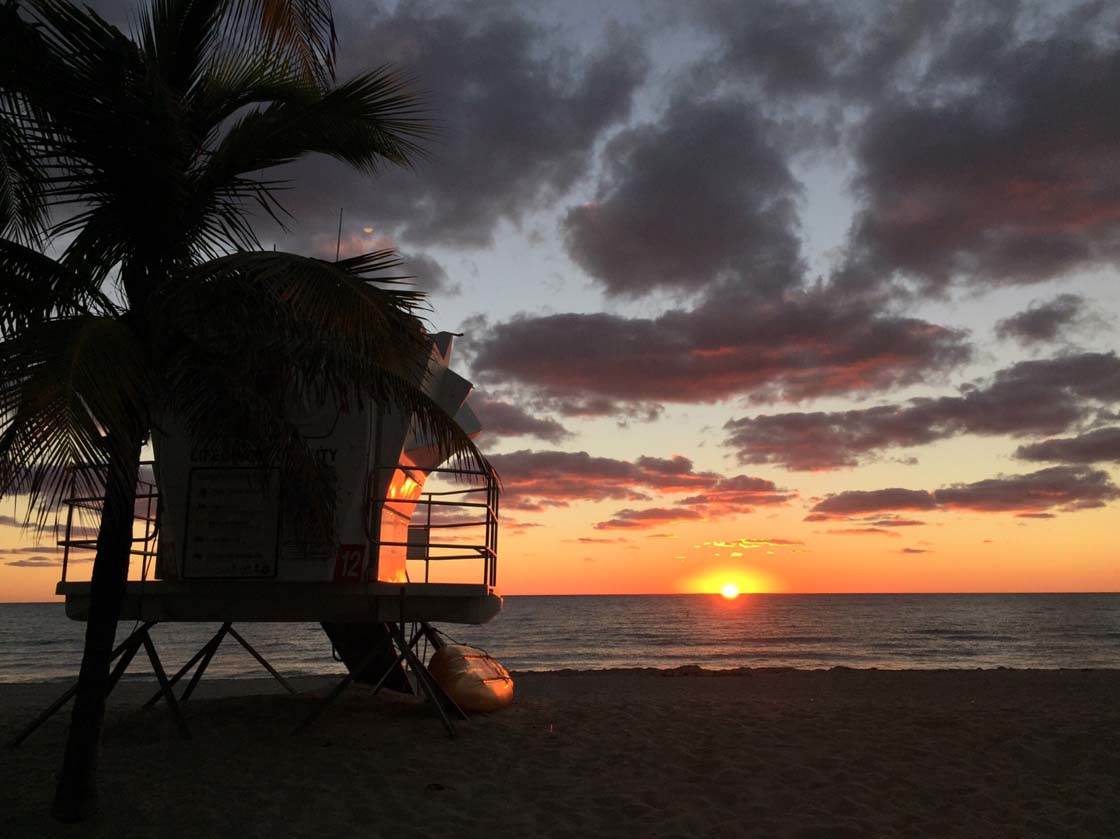 You enjoy creative photo editing, using apps to apply painterly styles, textures and other artistic effects. What draws you to this kind of editing?
I occasionally give my photos a painterly effect and use textures, even if it's very slight. It allows me to create something a bit more unique. When I start to edit, I never know what will happen.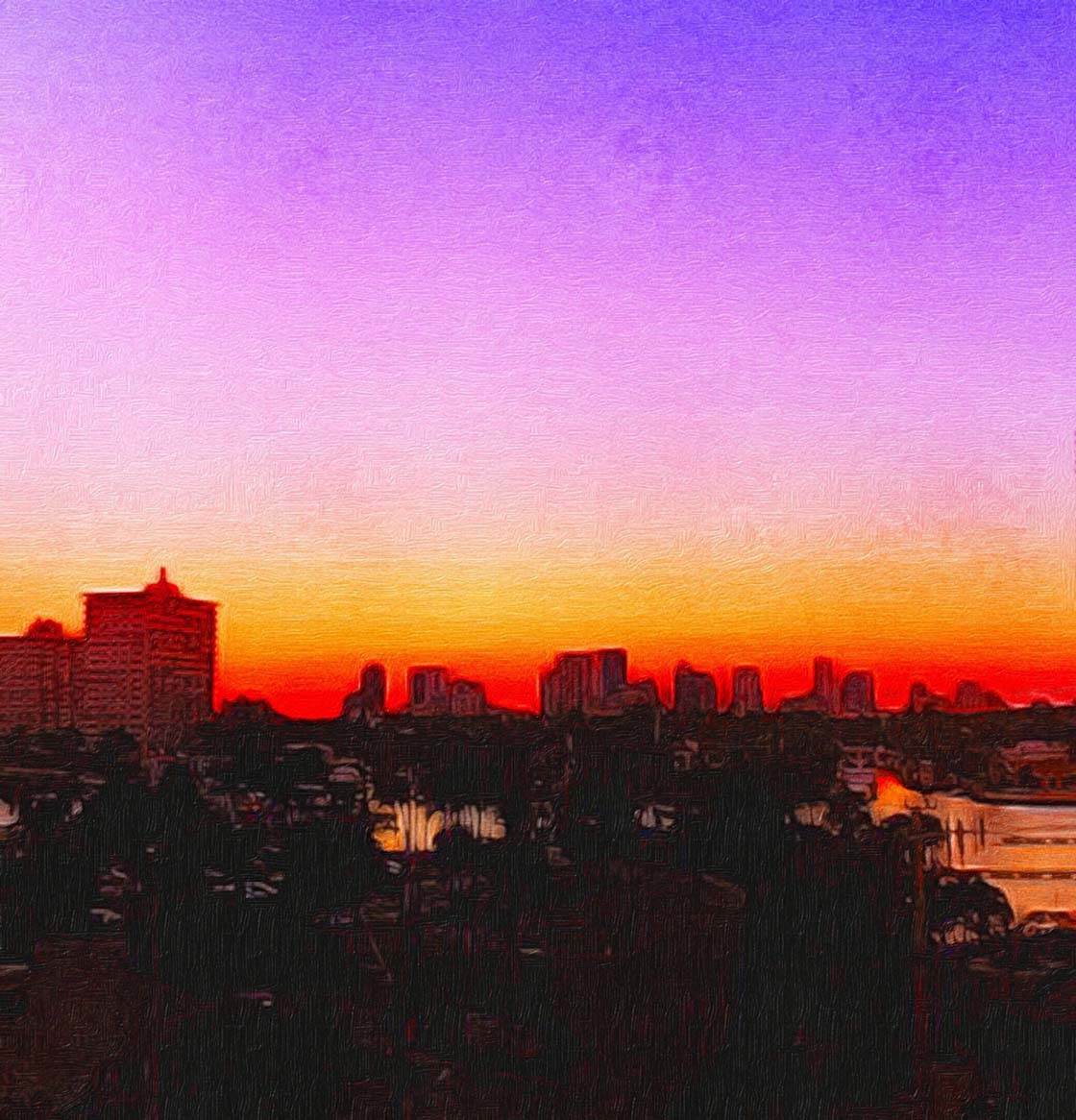 You've enrolled on our iPhone Photo Masters training program where you learn unique tricks and techniques from a different world-class iPhone photographer each month. Can you tell us a bit about what you've learned so far?
I've learned that different kinds of light affect the mood of your photo. I've also learned how to keep your photos sharp, and I've discovered new ideas for compositions.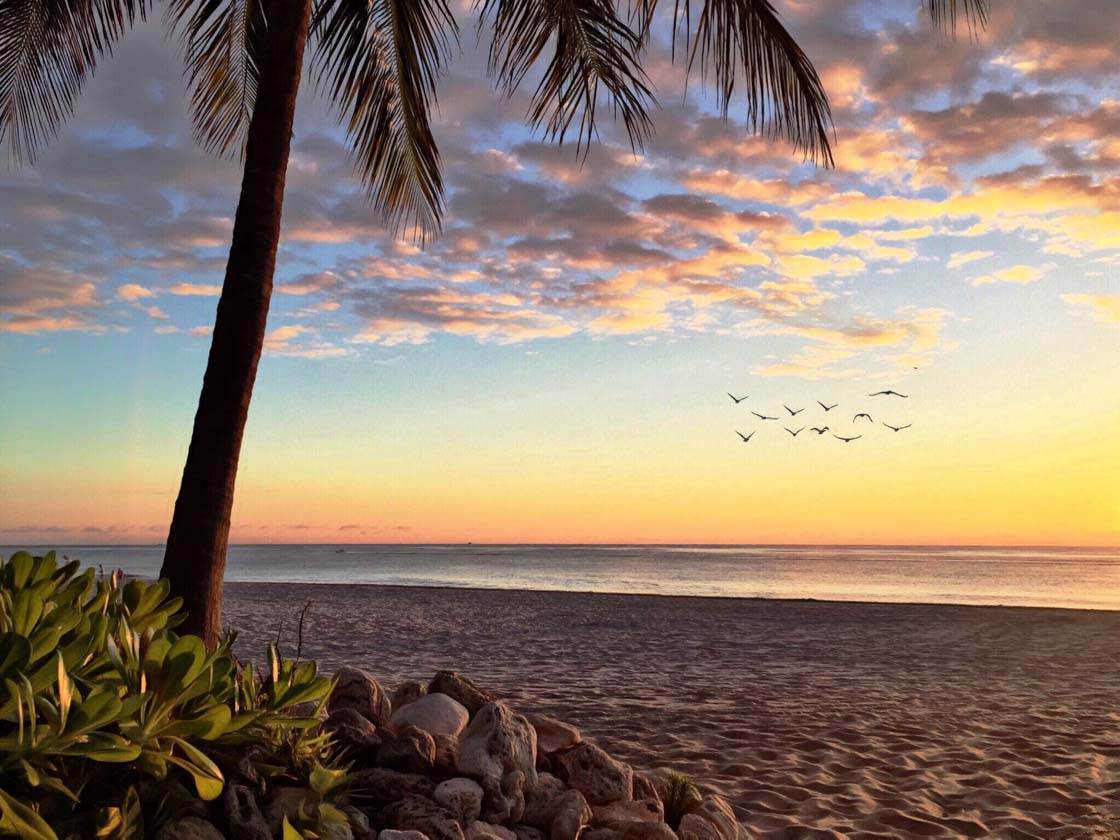 How has this learning changed your approach to iPhone photography?
I've realized that you can always discover new things to improve your photography skills. And you need to keep practicing.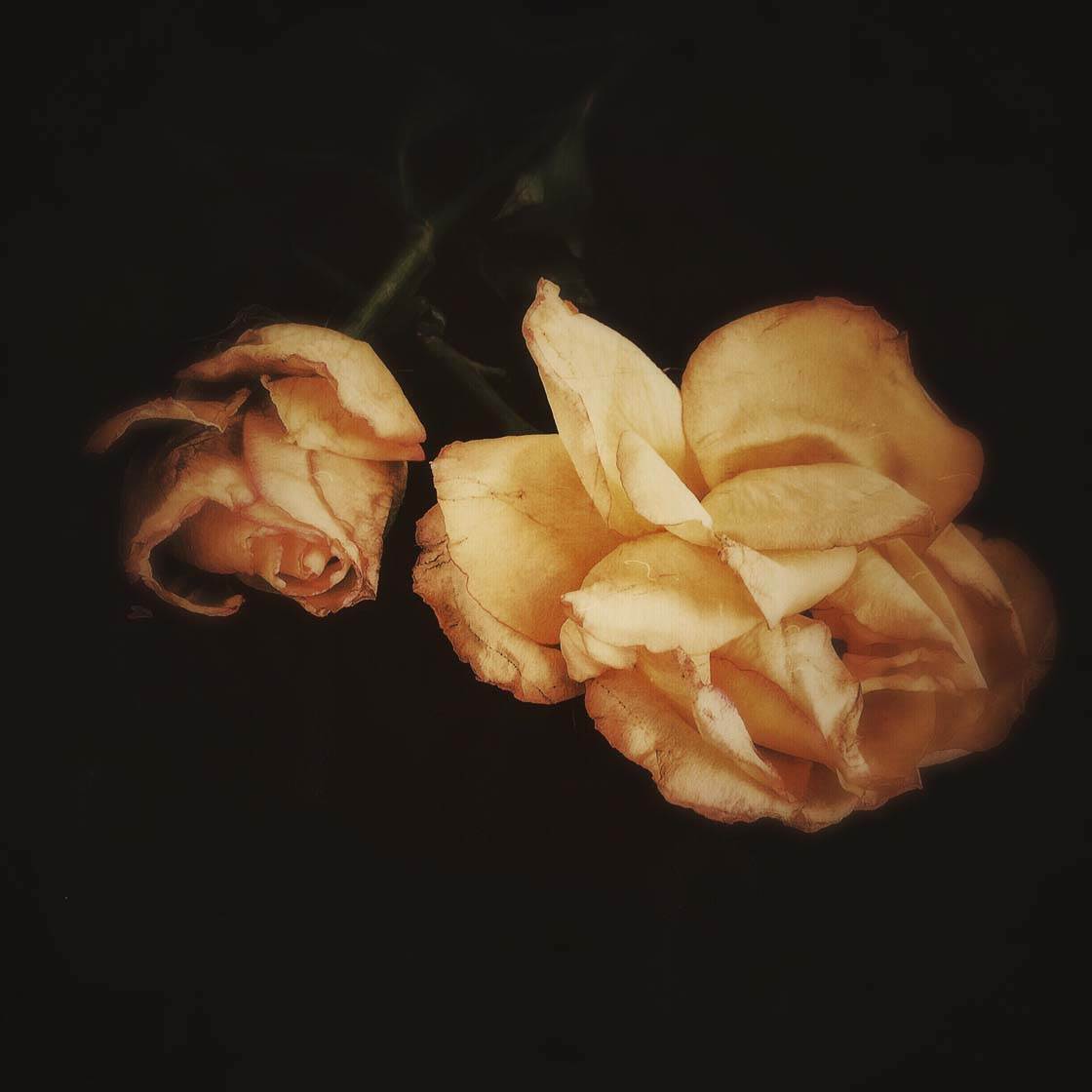 With iPhone Photo Masters you get access to video tutorials, assignments and photo review sessions on a brand new topic presented by a different expert each month. What do you enjoy about this ongoing method of learning?
Having the opportunity to learn from various respected photographers is beneficial because it offers different perspectives on the topic.
To hear them and see them describe how they apply a specific technique to their own photos resonates with me.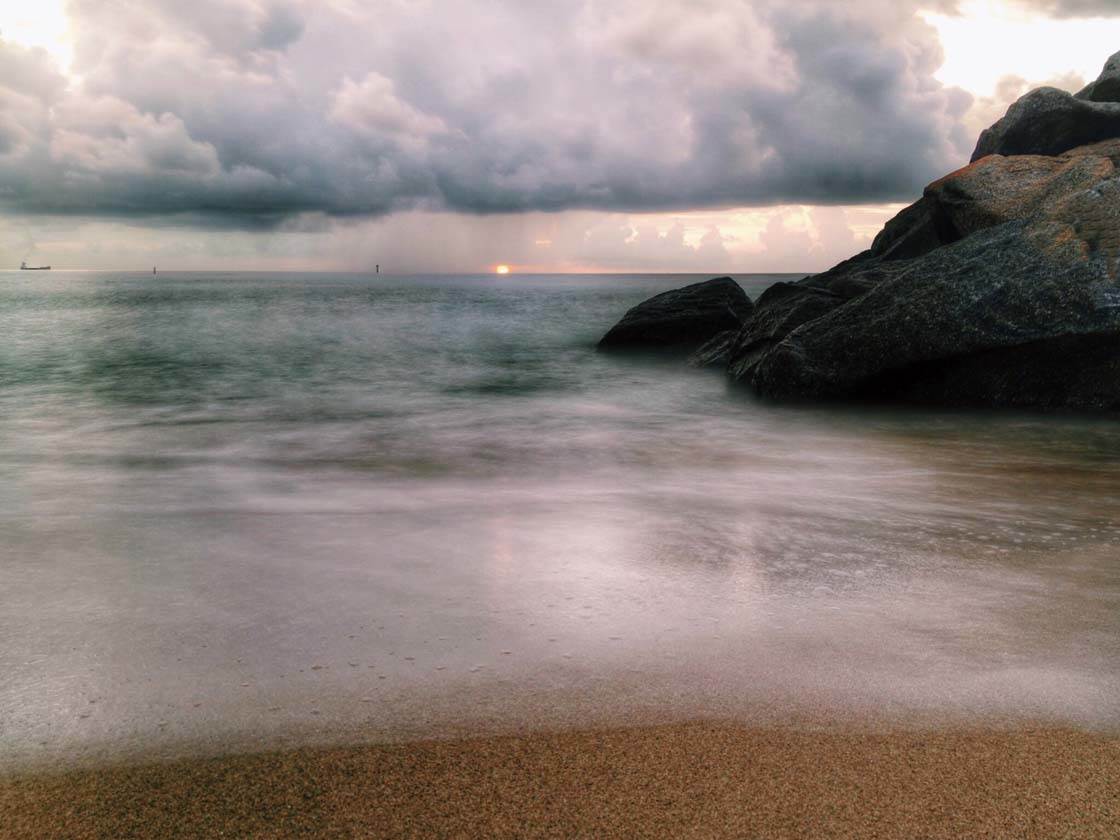 Let's talk about photo apps. Are there any apps that you use for taking photos besides the native camera app?
In addition to the native camera app, I use Hipstamatic, Slow Shutter and Camera+ (I love the macro and stabilization feature). I recently began using ProCamera and I like the pro settings very much.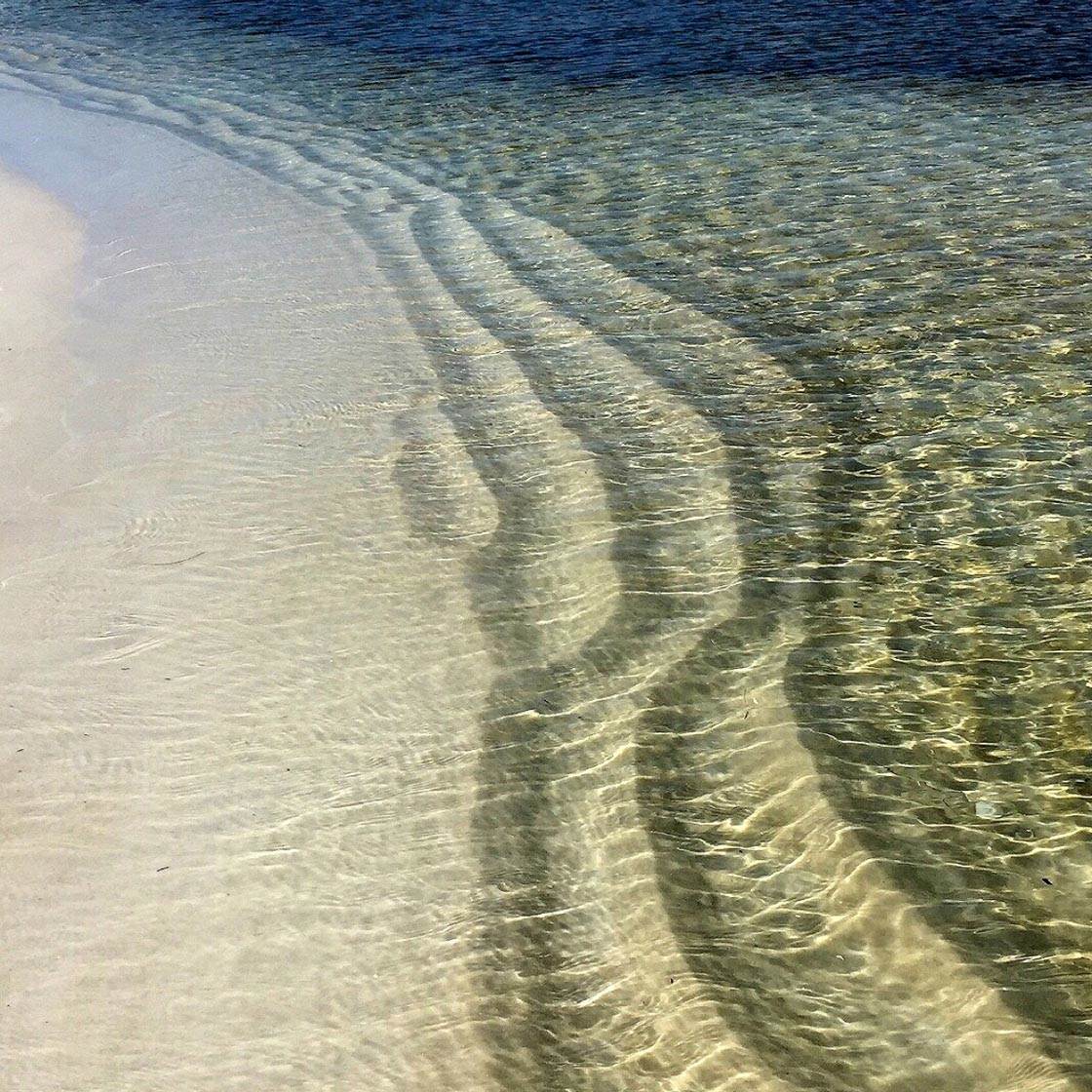 Also, on very bright sunny days, I often use the camera in the 645 PRO app. The neutral gradient filters help me to ensure the bright sky isn't blown-out (over-exposed).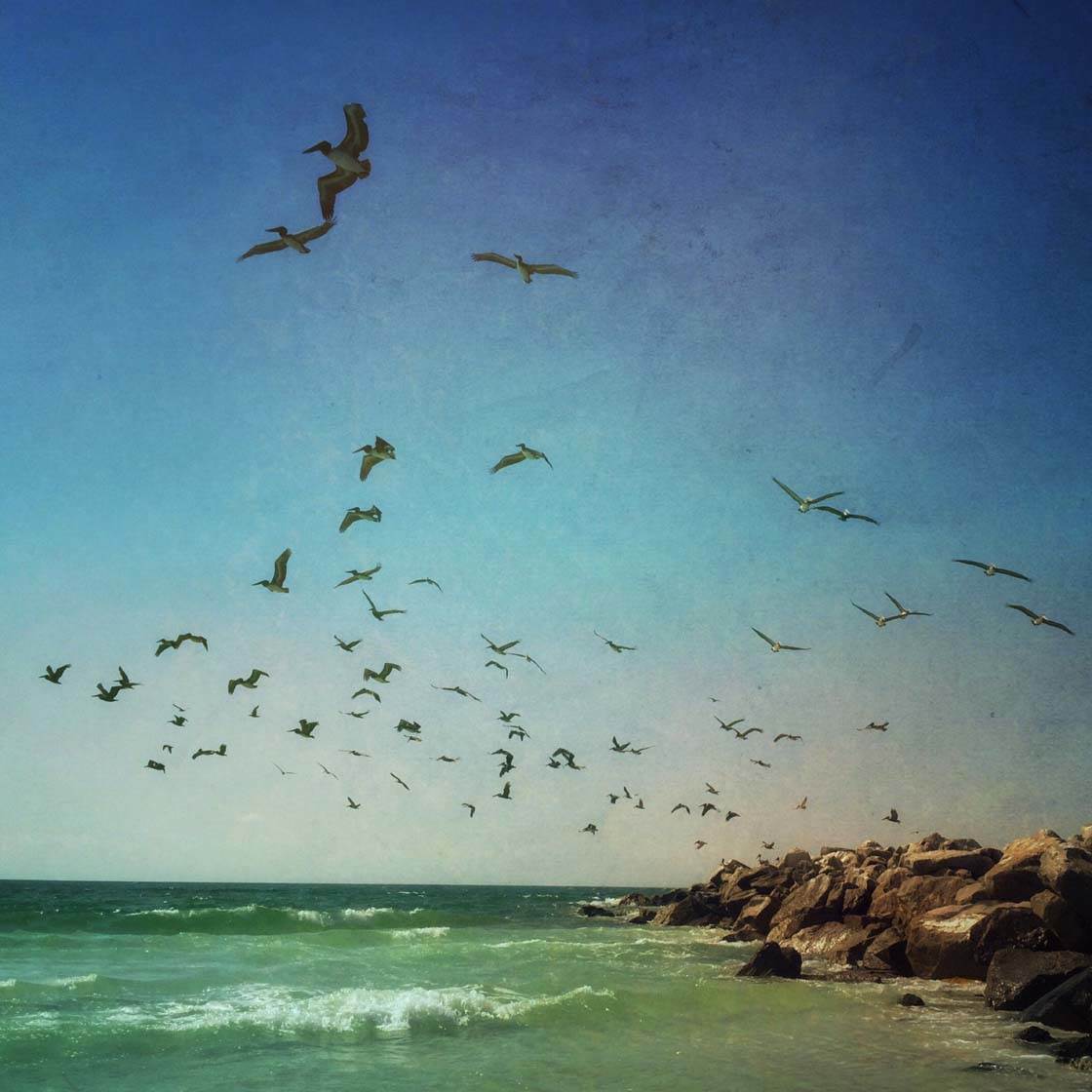 What are your favorite apps for post-processing?
I usually always start with some Snapseed and TouchRetouch tweaks. For textures I turn to Distressed FX, Mextures or Stackables. For a painterly look I use iColorama, Brushstroke and Impresso.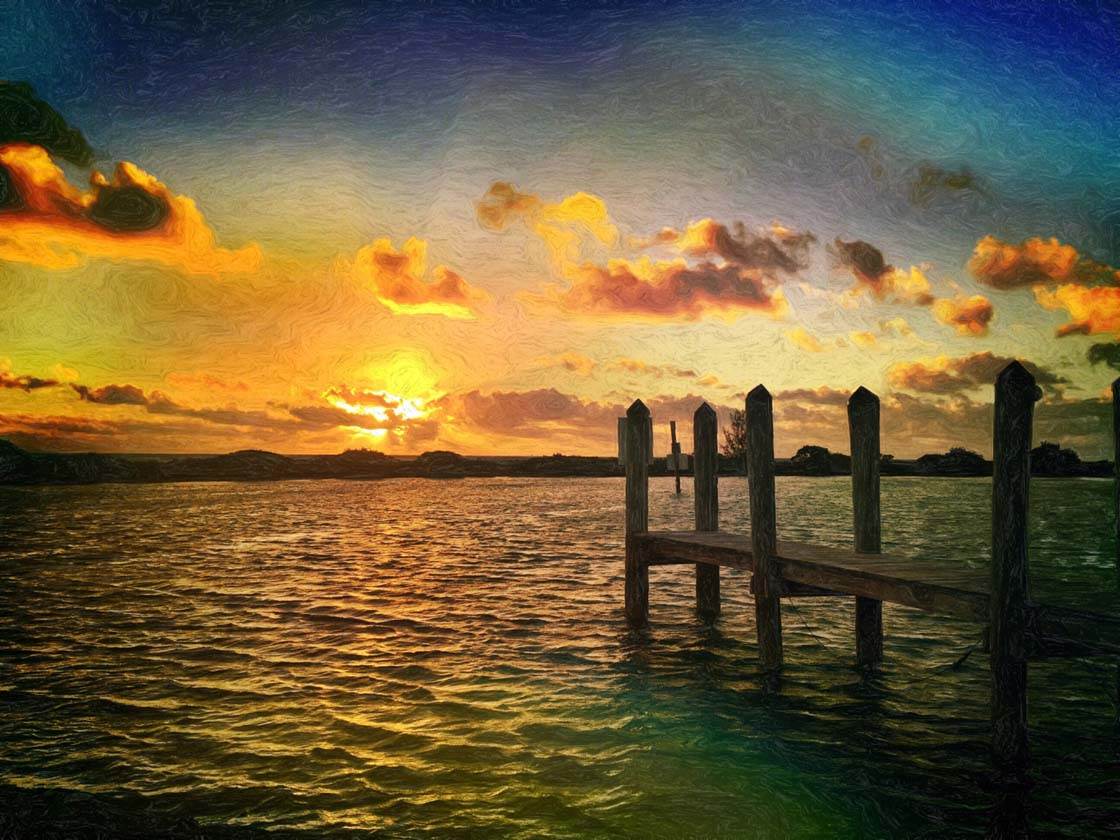 The Superimpose app is great for blending several different versions of a photo. I recently purchased the Enlight photo app and I'm learning all of its features. I like this app a lot.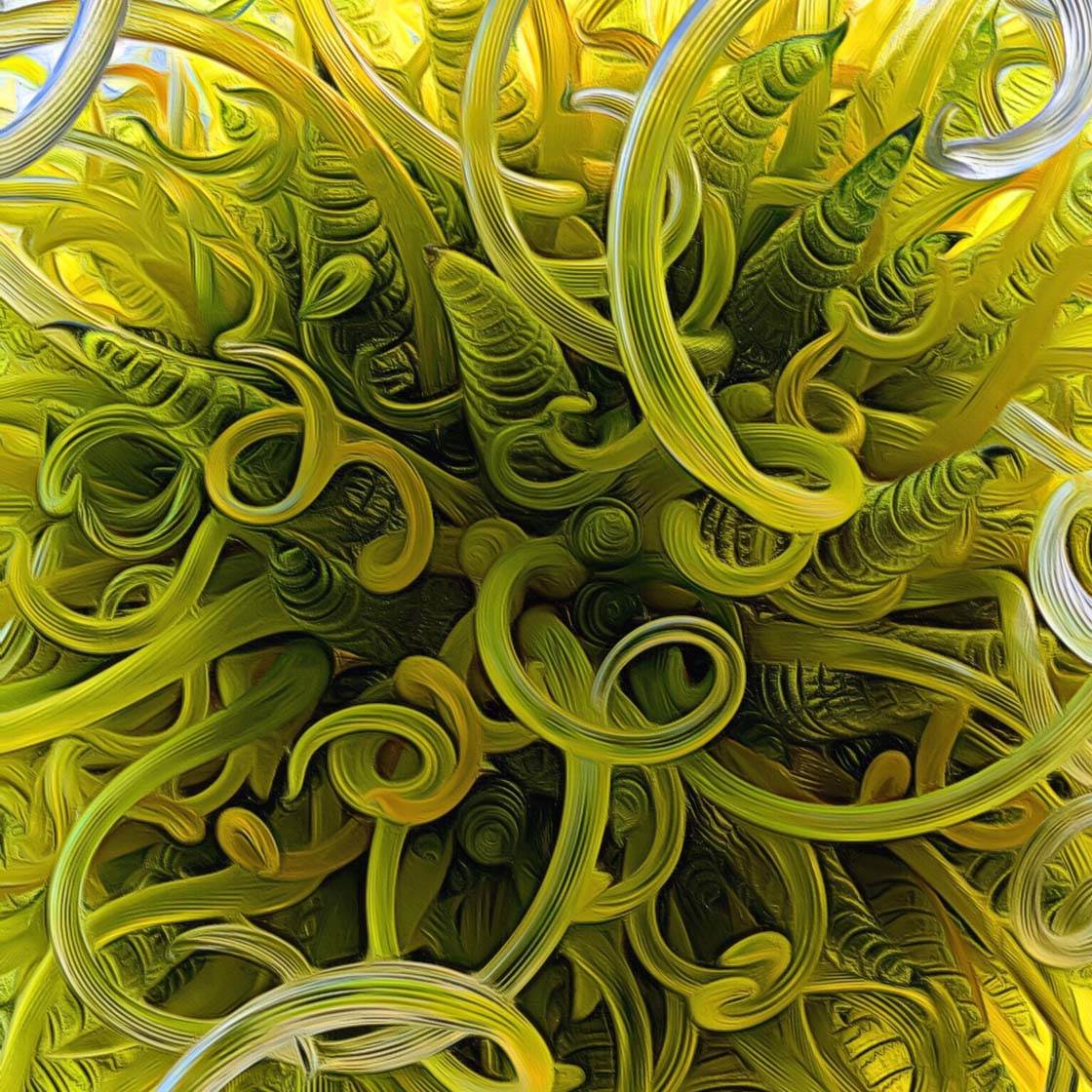 Do you use any iPhone photography accessories?
I've purchased the Lollipod which is a compact and lightweight tripod for iPhone. I can easily pop into my bag.
For macro photography I use a remote shutter with the tripod in order to avoid camera shake.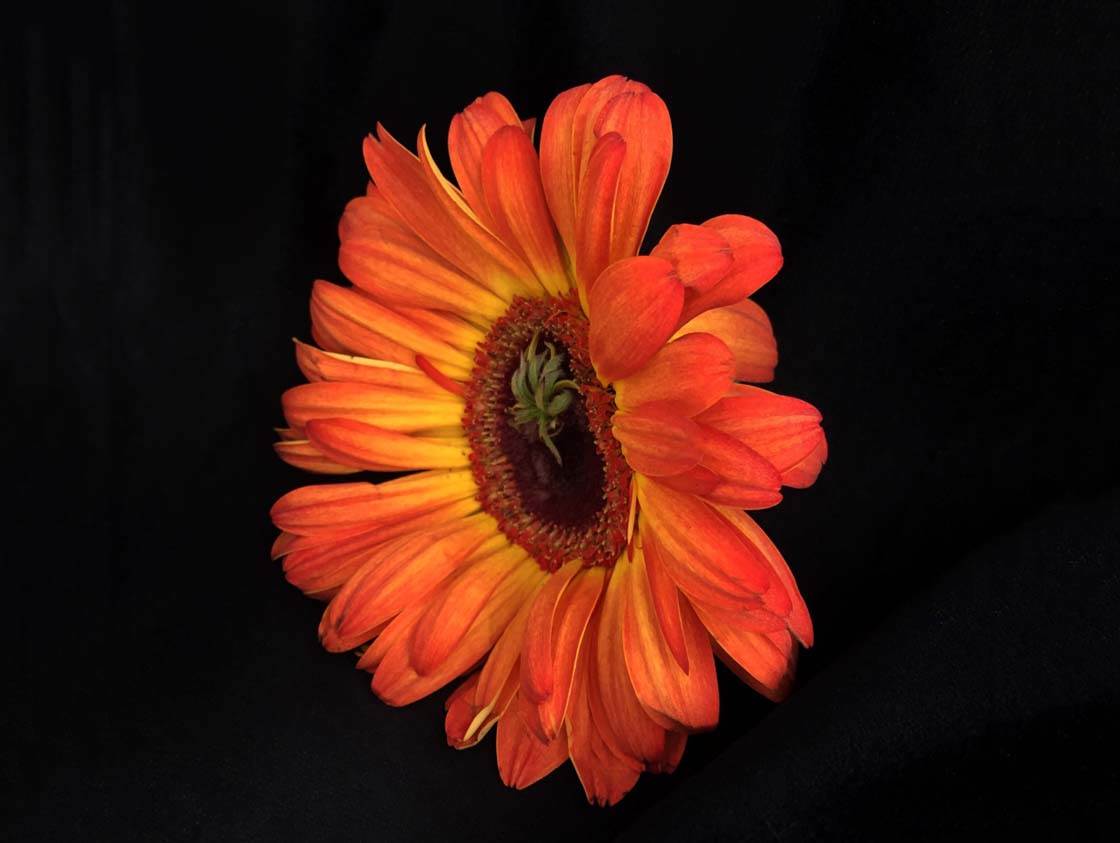 I also purchased my second olloclip lens kit because when I upgraded my phone my first olloclip didn't fit.
Can you briefly explain the story and editing behind your three favorite iPhone photos?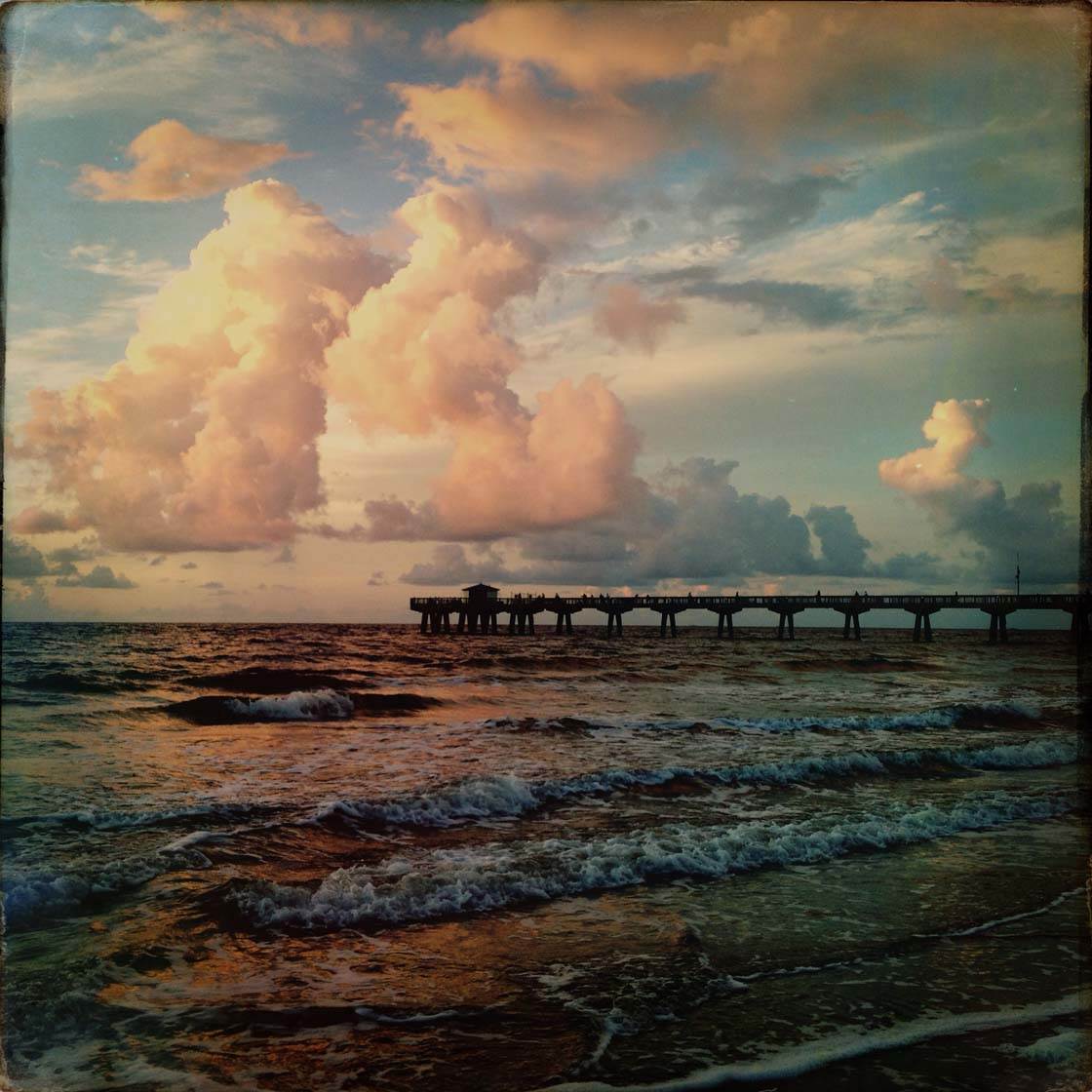 This picture was taken just as the sunrise was creating beautiful light on the big fluffy clouds. I used the Hipstamatic camera with the Sugar/Foxy lens and film combo. I was very happy with the result and didn't need to edit it at all.
The photo has been very popular in social media photography groups. It was nominated for a landscape award and sold at a Hipstography Exhibit in Brussels.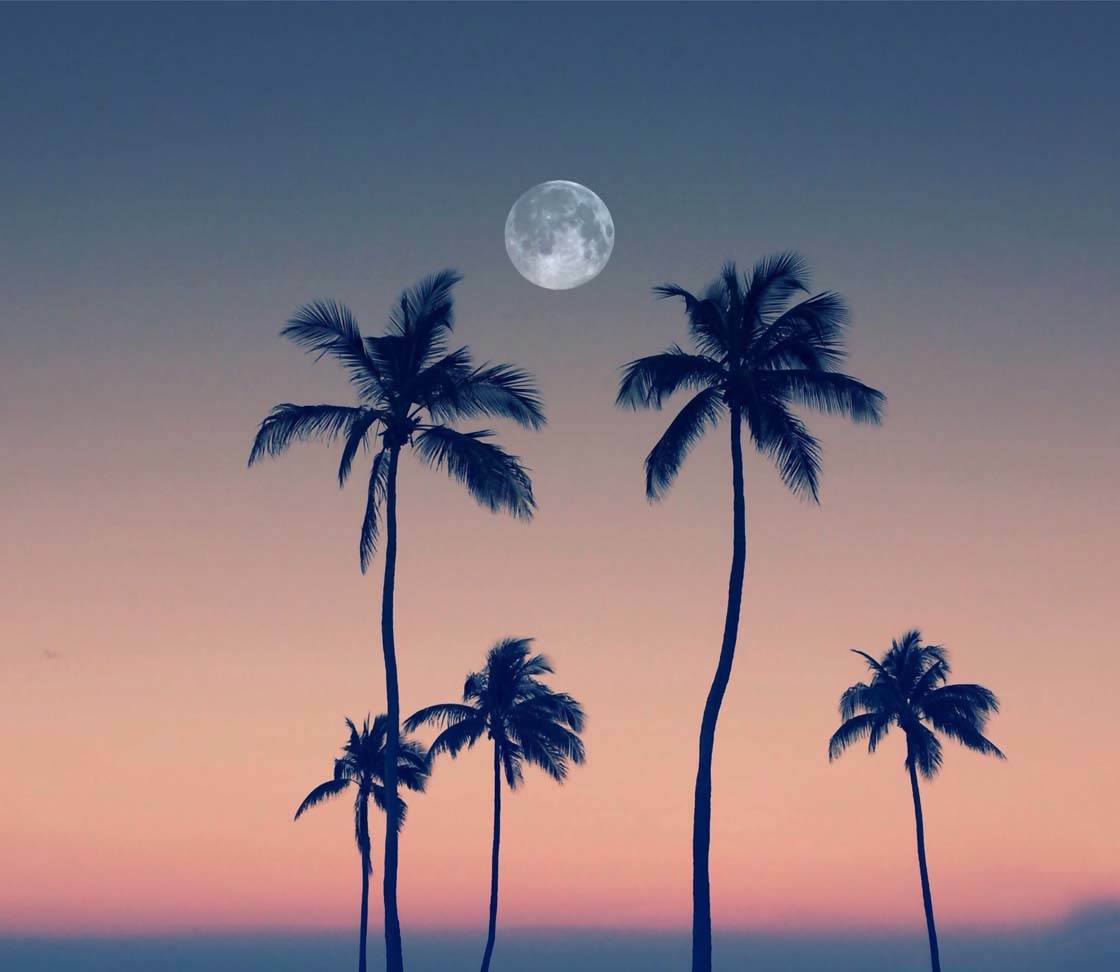 I took this photo as we were leaving the beach at dusk. As I was getting in the car I looked back and noticed the moon between the palms and the lovely soft hues of the sky. So I jumped out and took a shot with the native camera.
The edit consisted of a crop and ambiance adjustment. The moon looked so tiny in the photo, so I added a nice big moon using the Alien Sky app to add more impact to the image.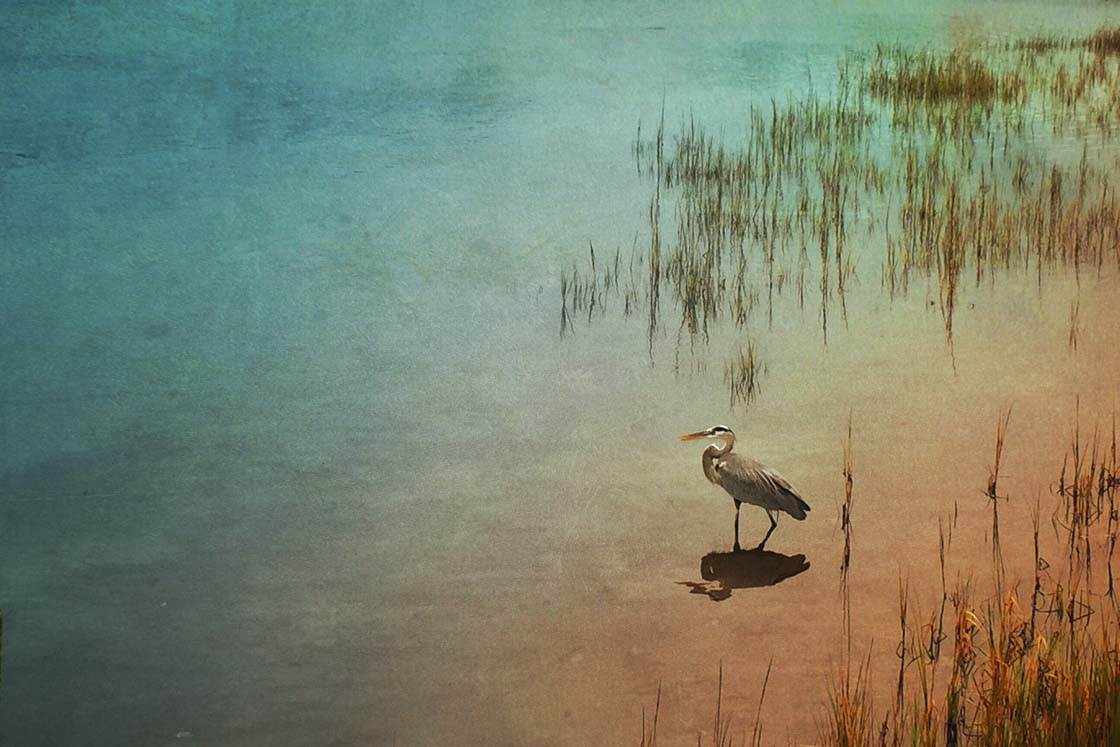 My husband and I were taking a walk along a boardwalk on a beautiful lagoon when I spotted this grey heron slowly wading through the water looking for his dinner.
I locked my focus on him and kept quietly creeping up closer and closer so as not to scare him off. But he was very cooperative.
I took the photo with the ProCam app, then used TouchRetouch to remove a distracting bush and to create more empty space. I enhanced the colors and texture using Mextures.
Lastly, I used the brush tool in the Snapseed app to clarify and highlight the heron and the grasses in the corner. I think this is my favorite bird photo!
Do you ever feel the need to use a larger format camera, or does the iPhone do everything you want?
I have a Nikon Coolpix camera that's gathering dust. While I bought it to take photos of the kids, it seemed I never had it at the perfect moment.
Since I fell I love with iPhoneography, I'm perfectly satisfied with what my iPhone and my iPad can do.
What tips do you have for beginner iPhone photographers who want to start taking more creative photos with their iPhone?
Take lots of photos, learn what works for others, ask questions of them, and take advantage of any learning opportunities such as the online courses offered by iPhone Photography School.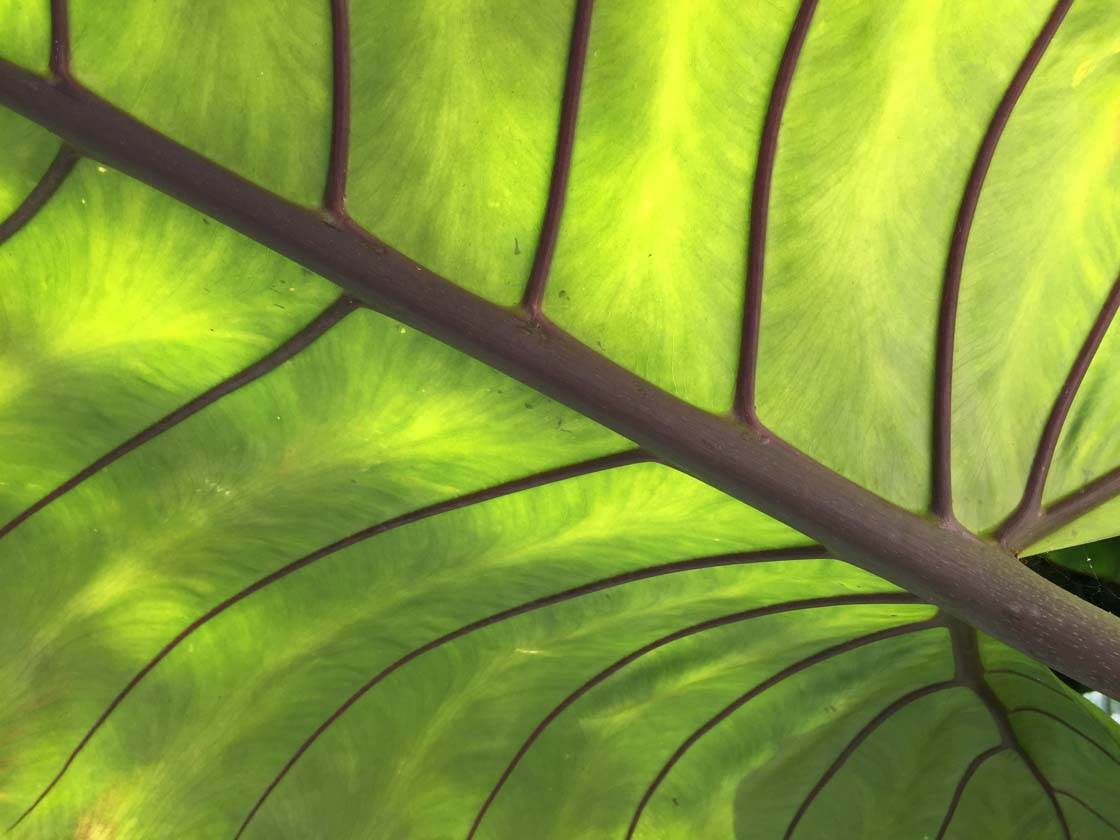 Which iPhone photographers do you admire the most?
There are so many that I admire for their various styles, and it's hard to name them all.
Local to me in Florida there's Andy Royston @ftlauderdalesun and Shirley Drevich @luckyeye.
I also really like the work of Gianluca Ricoveri @gricoveri and Kathy Clay @kathyc2136.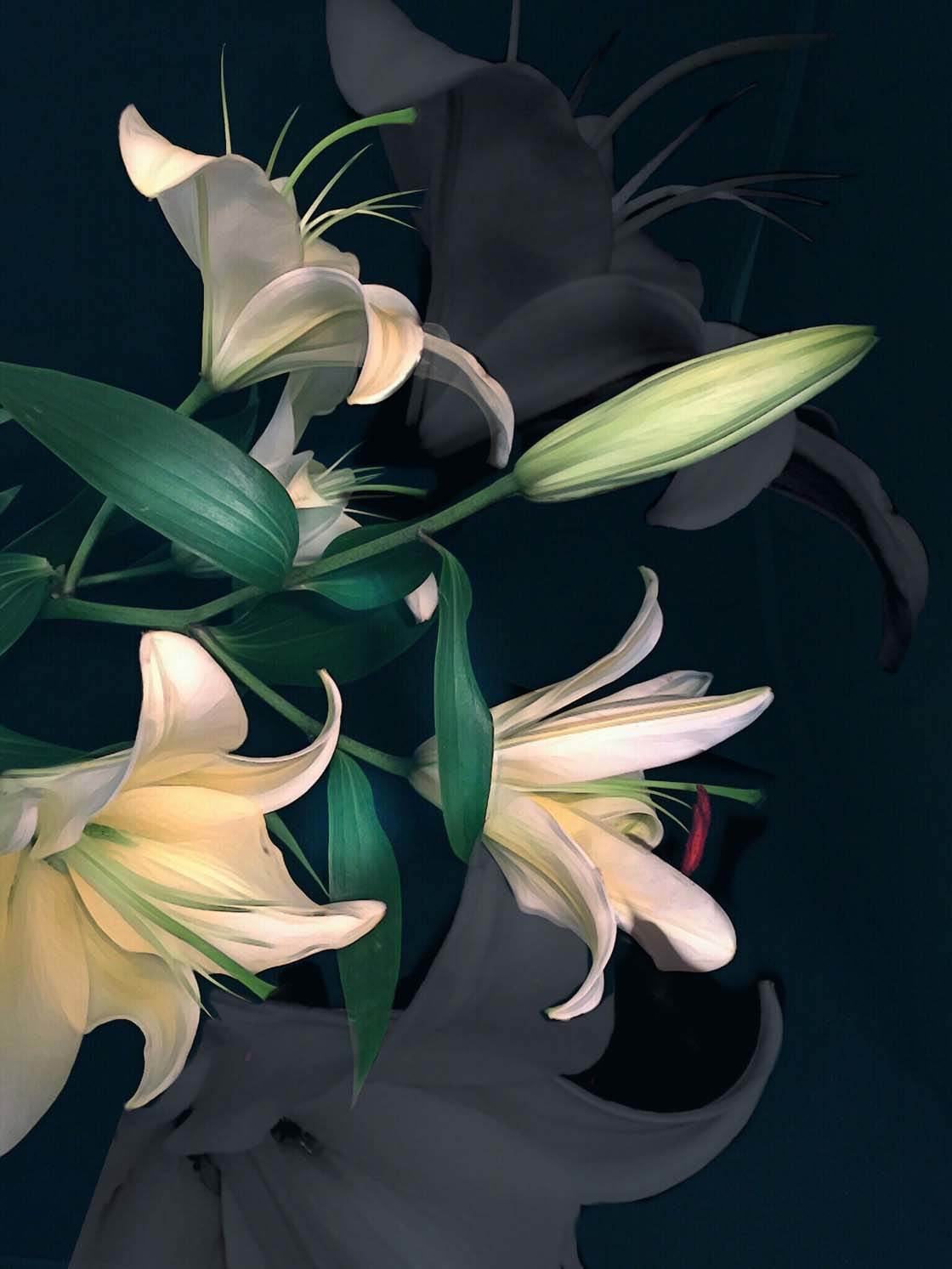 Where can we see your iPhone photography?
You can see my photos on Instagram @stellaoliver and EyeEm @stellaoliver18. I'm also on Flickr, and on Facebook where you can find me via my Stella Oliver Photography page.
If you'd like to sign up for the same course that Stella is studying…
CLICK HERE TO JOIN IPHONE PHOTO MASTERS!