Do you struggle taking spectacular silhouette photos with your iPhone? Do you want to know how to capture powerful silhouette pictures as beautiful as this? In this short article you'll discover eight quick and easy tips for taking stunning silhouette iPhone photos in no time at all!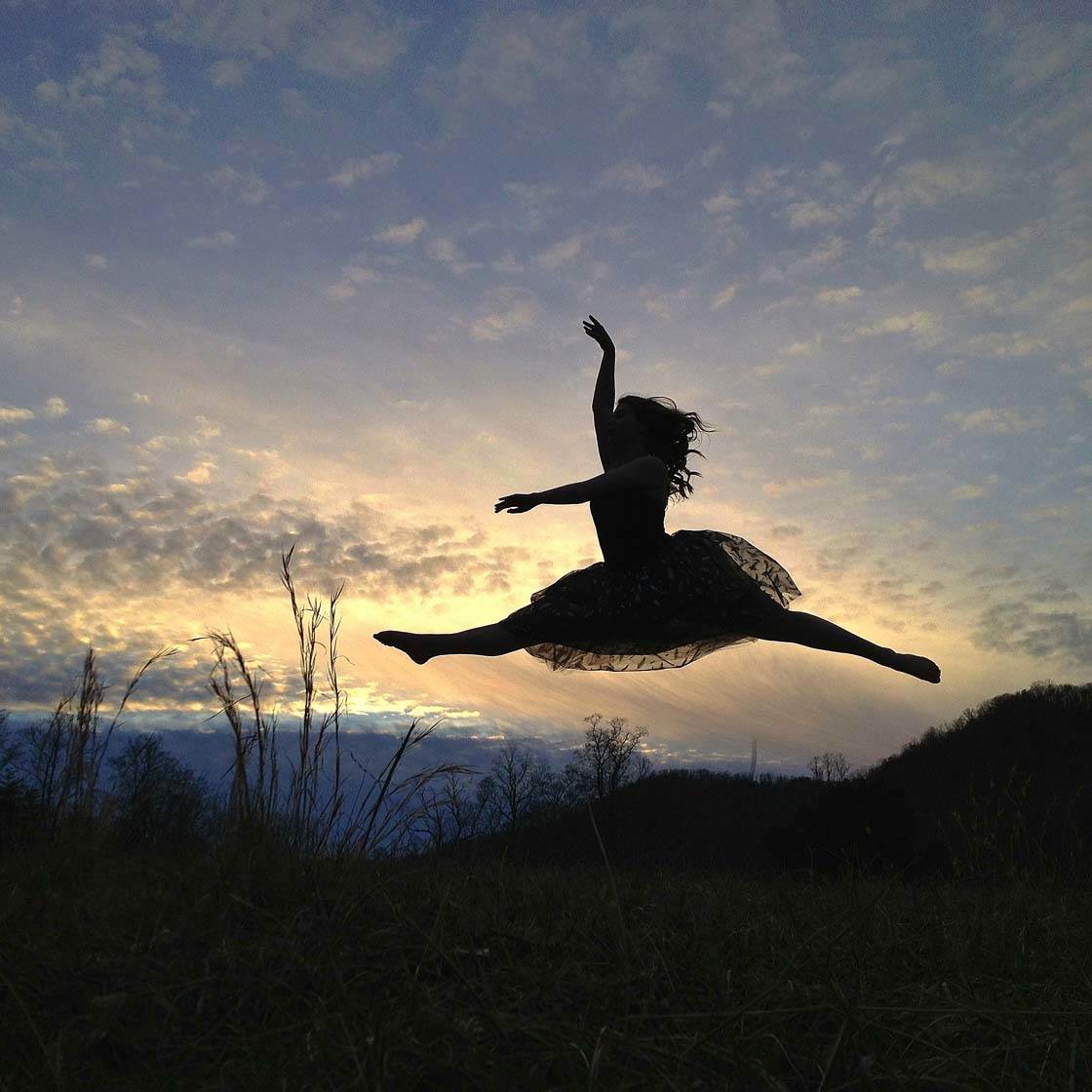 Photo by Karyn Teno
1. Choose a subject with a strong shape that will be easily recognizable as a dark silhouette, e.g. a person, tree or building.
2. Shoot towards the light with the sun (or another strong light source) behind the subject.
3. When taking the photo, tap to set focus, then swipe down on the screen to reduce exposure until your subject appears as a dark silhouette.
4. Shoot when the sun is low in the sky so you can position the light behind your subject and capture the wonderful colors of golden hour.
5. Use simple backgrounds to place maximum emphasis on the silhouette.
6. Shoot from a low angle to eliminate distracting backgrounds and get more sky behind your subject.
7. Use burst mode for action silhouettes of moving subjects.
8. For indoor silhouettes, position your subject in front of a window or strong artificial light source.
Quick Tips Cheat Sheet
Click the image below to download this handy Quick Tips cheat sheet!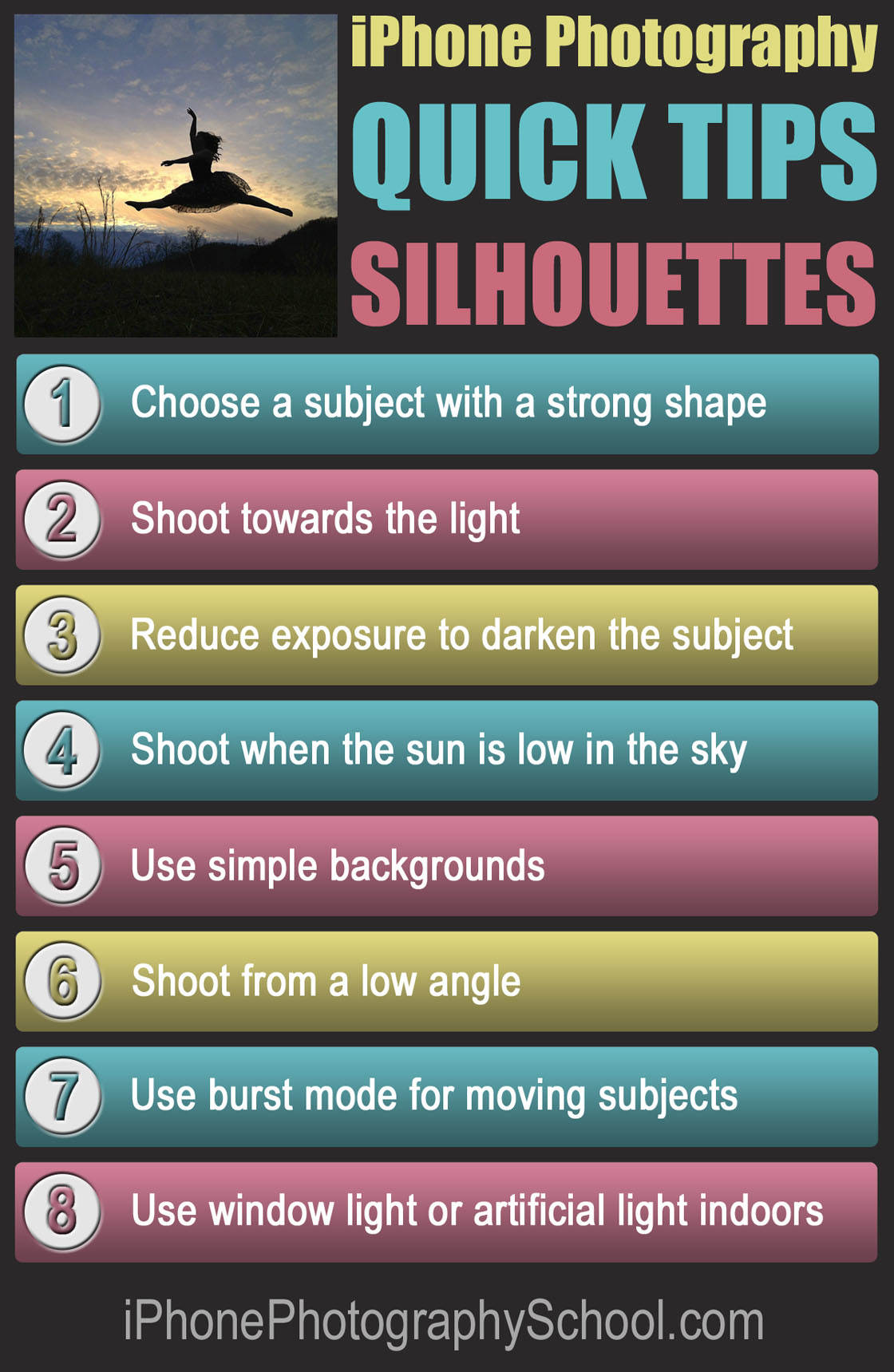 In-Depth Tutorials On Silhouette iPhone Photography
To learn more about taking incredible silhouette photos with your iPhone, check out our in-depth tutorials where you'll discover more great tips and techniques, as well as plenty of inspirational silhouette photos!

How To Take Stunning Silhouette Photos With Your iPhone by Karyn Teno
How to Take Great Silhouette Photos With Your iPhone by Emil Pakarklis