If you ever want to do children photography, your iPhone is the perfect camera to use. Unlike large obtrusive digital cameras, the iPhone is less likely to scare the children or make them pose for the photo, so you can get more natural and candid shots.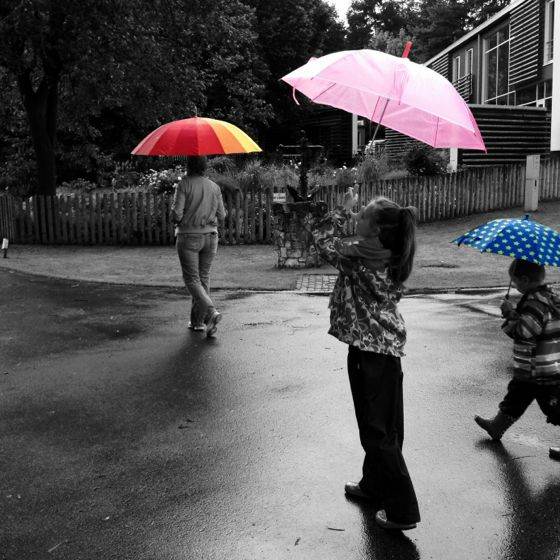 Since your smartphone is always with you, you can catch spectacular family moments whenever they happen, even when you least expect them. To make sure you get the most out of your iPhone photos of kids, here are some tips for you to follow.
Look for Emotions
Few things in life are more beautiful than the genuine emotions of children. Whenever you can, try to capture such emotions. The key is to not become too obtrusive. You will never catch genuine emotions when the child is posing for the photo. Your job as a photographer is to be patient and capture the emotions as they happen naturally.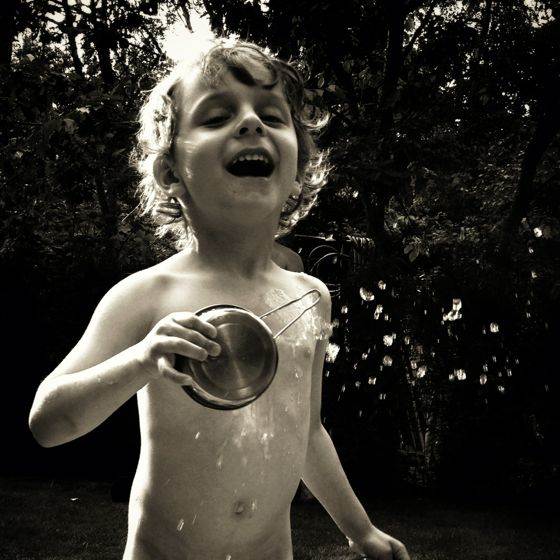 Capture Relationships
A great technique to make your photos tell a story is to capture human relationships. This works especially well for the relationships between children and their parents.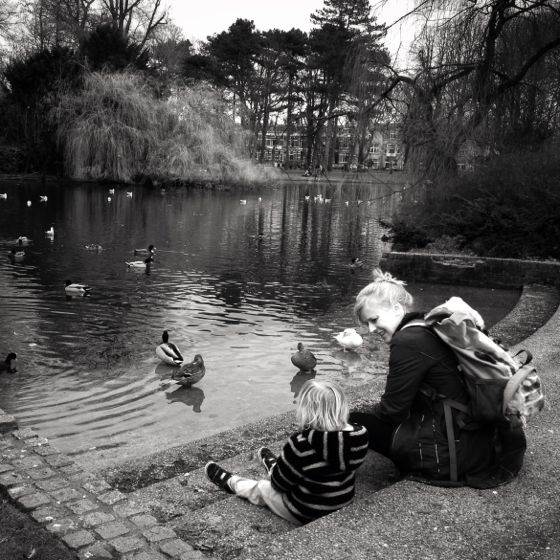 Whenever possible, try to capture the love and care that parents have towards their children. I know it's easier said than done, but you should at least give it a try. Again, the best photos of relationships will probably be unobtrusive.
Get Down on Your Knees… or Lower
One of the biggest mistakes beginner photographers make is photographing their children from a bird's-eye view. After all, that's how we see children most of the time. However, if you want to take more intimate photos of kids, you should really change the perspective.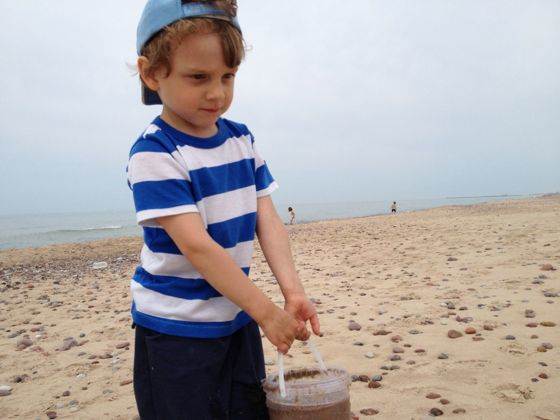 Get down on your knees or on your stomach if you have to, but you want to be on the same level as the subject of the photo. If the photo above was taken from a standing position, the child would be reduced to a little something on the ground. By getting lower, you make sure that the child is the central element of the composition.
Capture Movement
Children are all about movement and activity. Rarely can they stand still for more than a few seconds. So why would you try to take photos of children while they are standing still? Capture movement instead.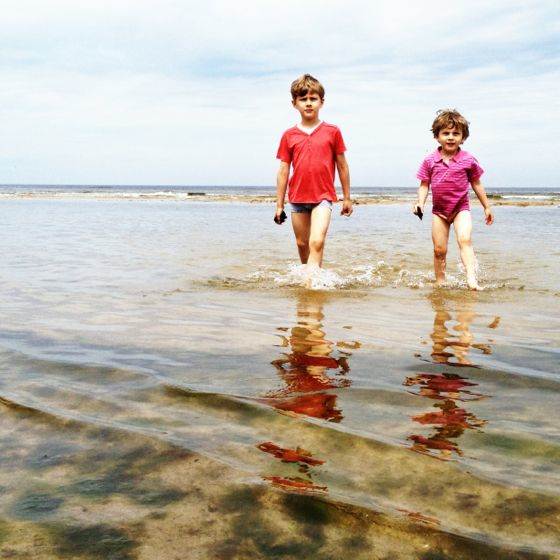 It doesn't mean that you should chase your children around with your iPhone (even though it's certainly possible). What I really mean is that you shouldn't ask your kids to stop whatever they're doing so that you could get a sharper or better focused photo. Instead capture what they're already doing. Learn to be an observer, ready to shoot when the moment is right.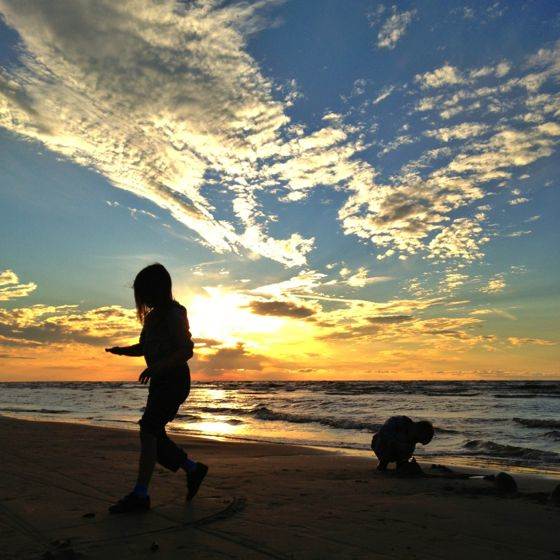 Find Good Light
Photography is all about light, and this is especially true for portrait photography. If you want to take good portraits of children, it's best to find soft and diffused light. Cloudy days and shadows generally work better than direct sunlight.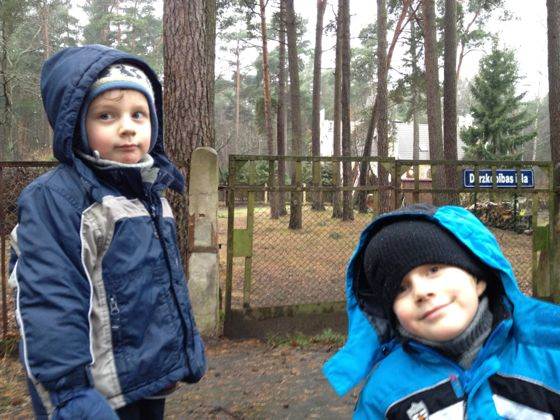 Direct sunlight is not good for portraits because of the harsh shadows it creates. However, morning and evening sunlight is much softer, so you only have to avoid the sun in the middle of the day. If you're at home, look for diffused directional light coming from windows or open doors. It works really well for portraits.
Use Plain Background for Portraits
When shooting a portrait of a child, you want to choose the background carefully. Pick a plain background that doesn't take away any attention from the portrait itself. And make sure you get close to the child.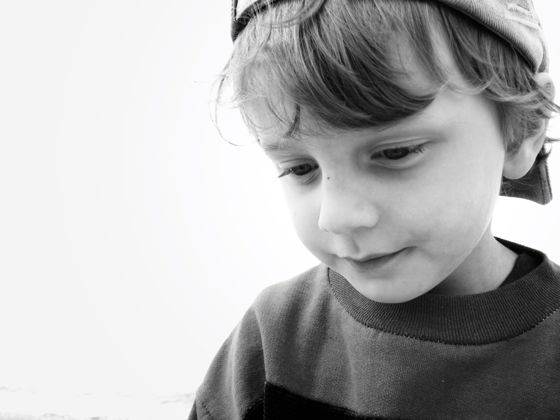 This photo was shot against a gray beach on a cloudy day, with focus and exposure set on the child. Since the sky and the beach are overexposed, full attention is given to the portrait. You could also use natural scenery or a plain wall as the background, as long as it doesn't become more prominent that the portrait itself.
Be Creative
The most creative shots are usually the ones that you least expect to be good. To get your creativity flowing, you always want to keep experimenting and trying out new things.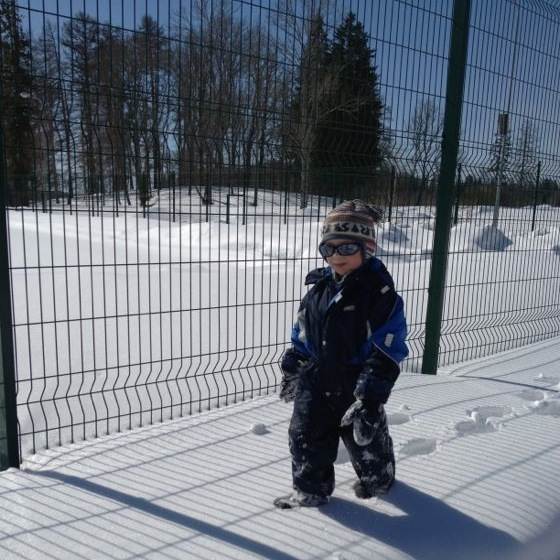 Keep shooting even when you don't expect to capture anything extraordinary. When you least expect it, you will take the perfect photo that creates lasting memories for years to come.