The MonoShot from Loft Labs is a new monopod/tripod for iPhone and mobile photography. Currently gaining funding for development via a Kickstarter campaign, this new accessory promises to be a versatile tool for keeping your iPhone steady when required. In this article, you'll discover how the MonoShot stands apart from other mobile tripods, including a remote Bluetooth shutter release and unique spike attachment.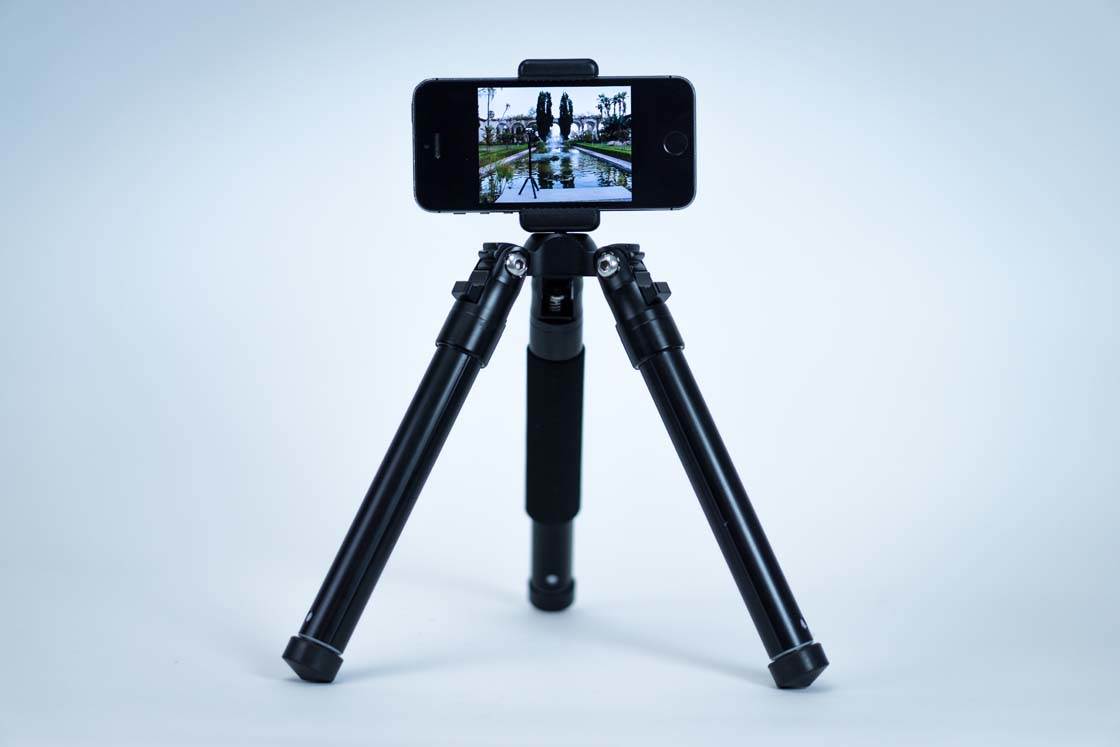 Limitations Of Existing iPhone Tripods
When you think of a tripod for iPhone photography, you probably think of the compact Joby GorillaPods or other similar models. These are great options and are especially beneficial for their portability. However, the small size can be a drawback in many circumstances.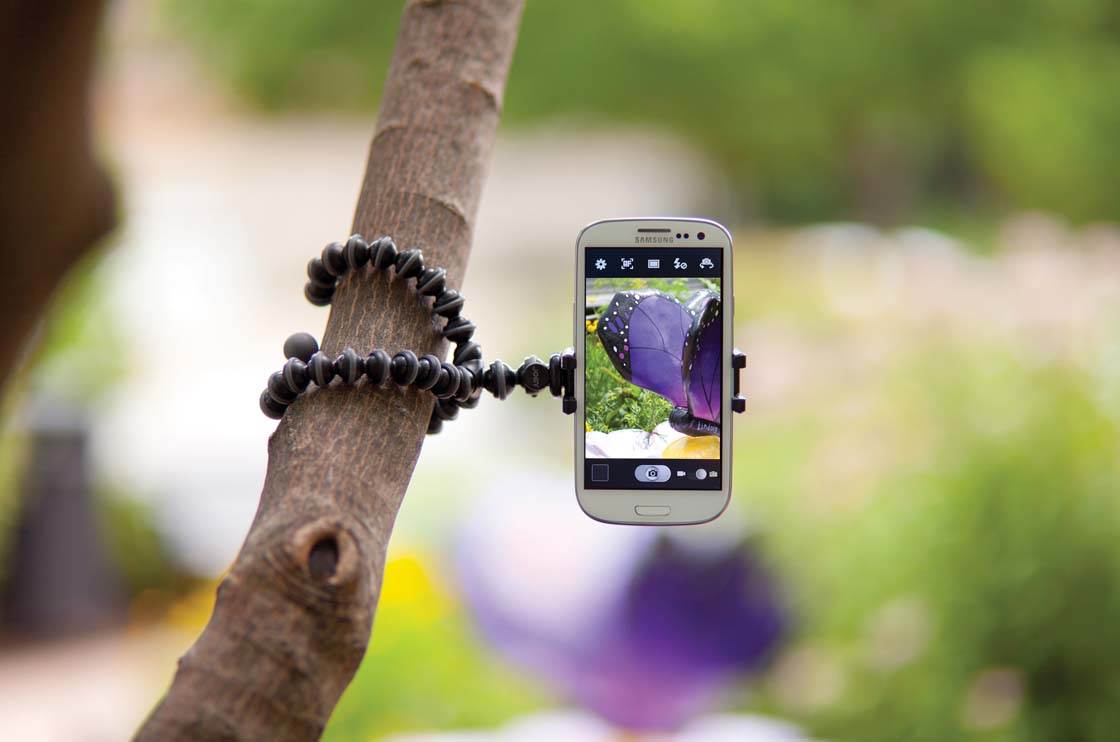 It is possible to mount an iPhone to a larger, standard camera tripod using any number of adapters, but that involves lugging around a heavy tripod, which takes away from the "mobile" aspect of mobile photography.
A good compromise up until now has been the Lollipod, which has a taller reach than the compact GorillaPods, yet remains lightweight and very portable.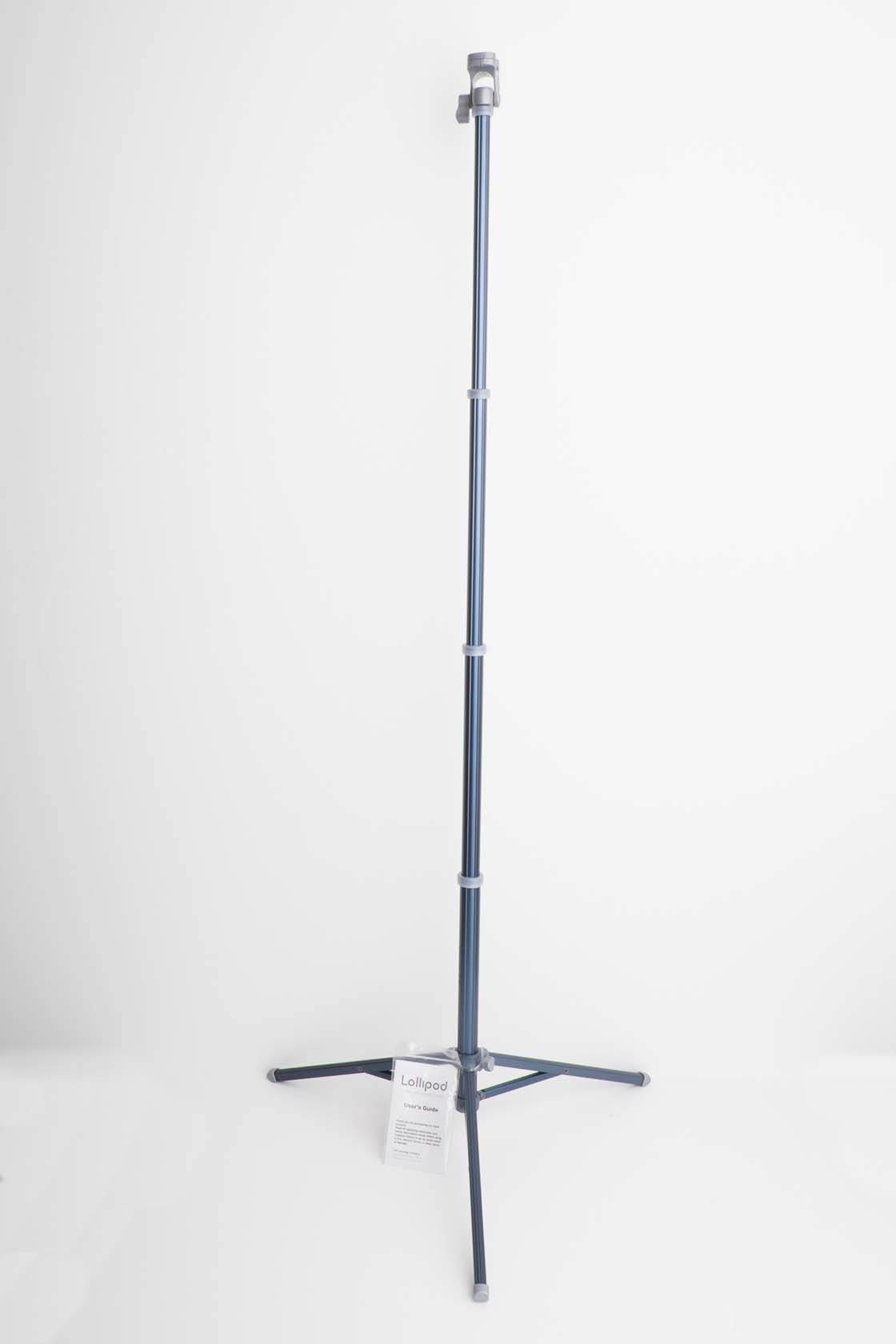 However, the lightweight nature of the Lollipod makes it very "tippy." It can easily be weighted down, but it still tends to sway a bit in windy conditions.
How The MonoShot Stands Apart
The new MonoShot aims to do what other iPhone/mobile tripods currently do… and more.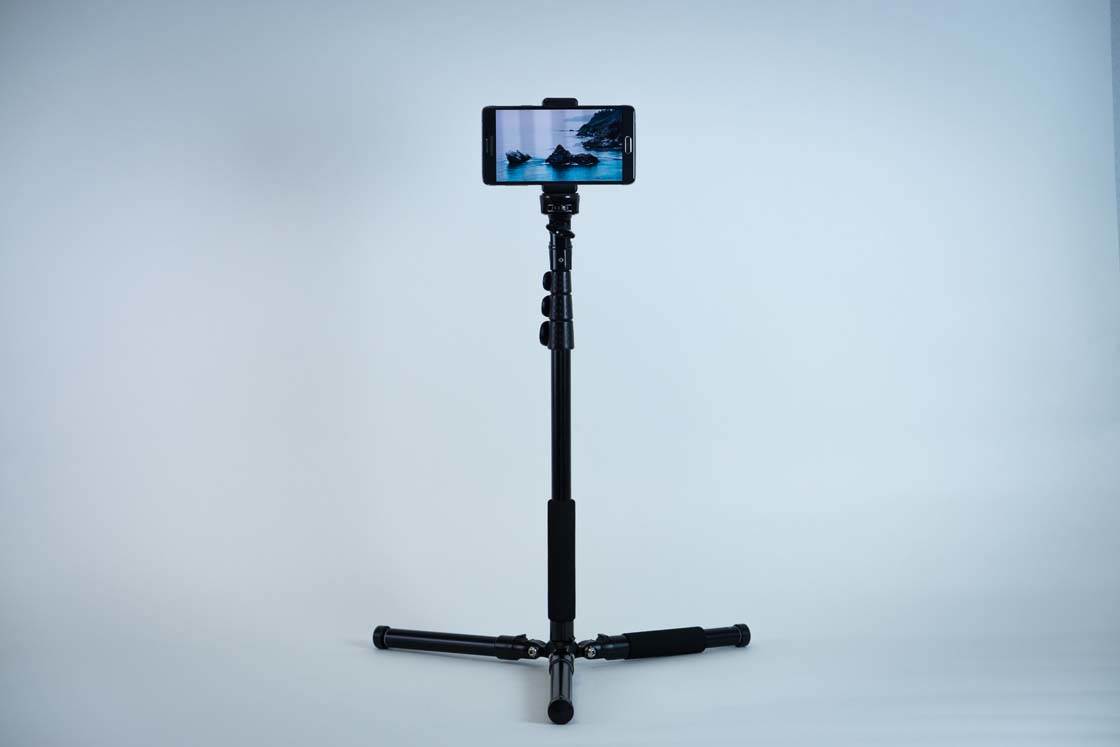 To start, the MonoShot includes a universal tripod mount for iPhone (all models) as well as Android and other smartphone devices.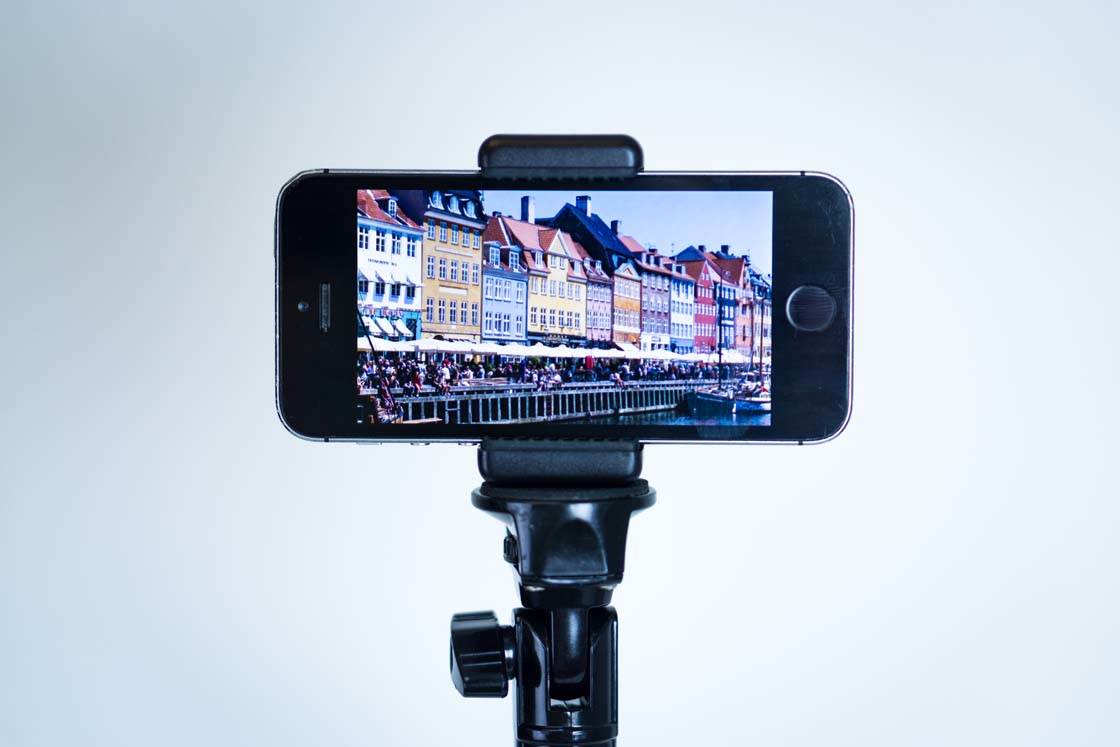 It also has a standard 1/4 inch screw mount, so you can use it with any smaller camera like a compact point-and-shoot or GoPro.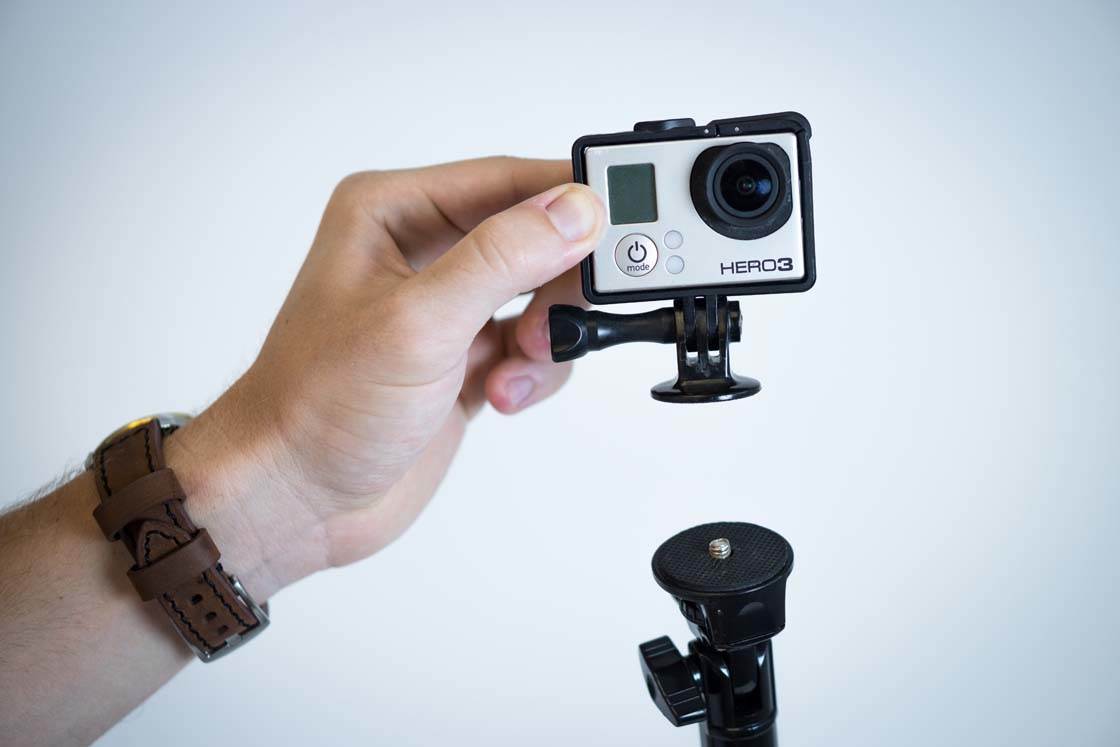 To be clear, the MonoShot is technically a monopod and not a tripod due to its single telescopic pole section. However, unlike traditional photography monopods, the MonoShot does feature a built-in "tripod" at its base for stability.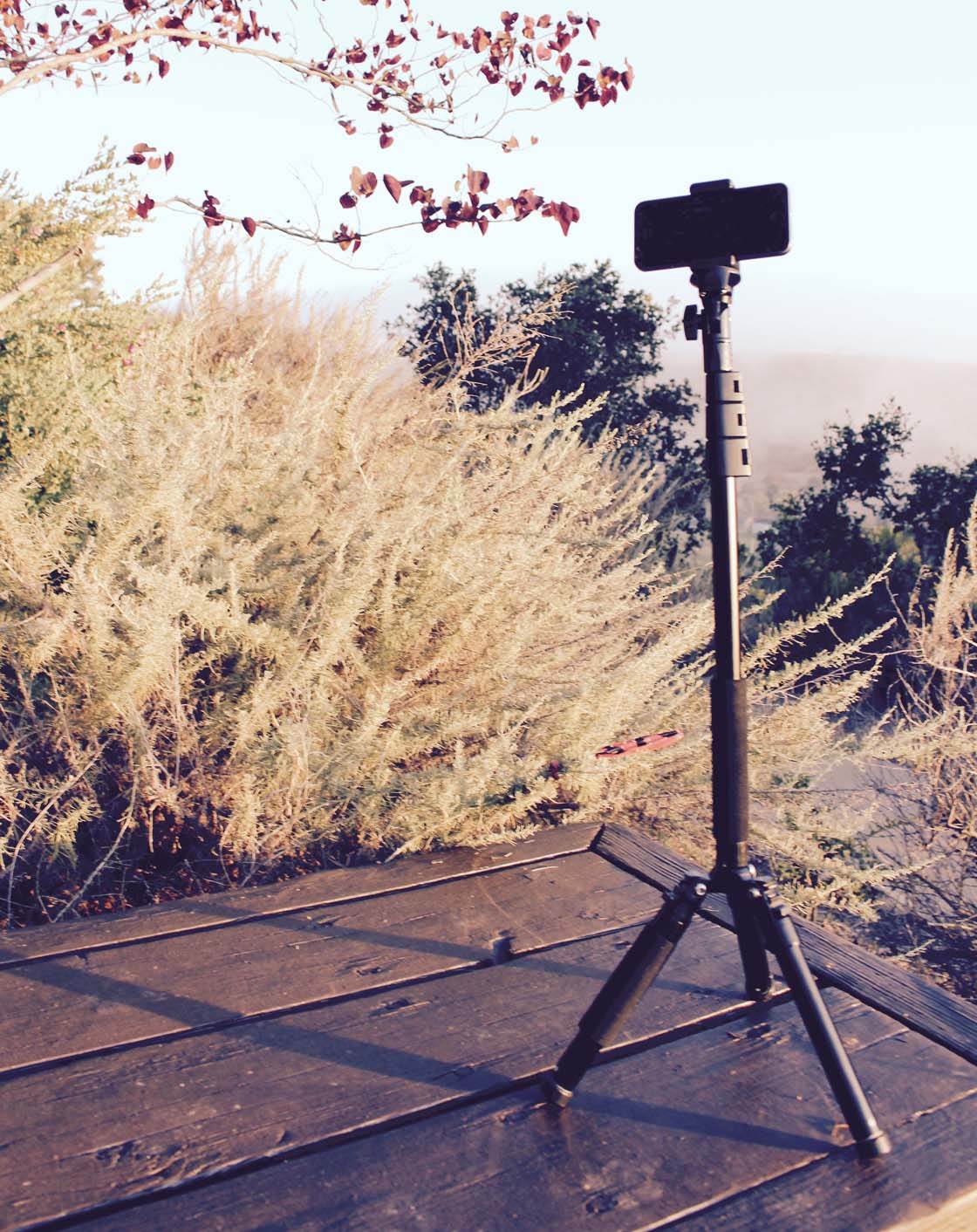 Similar to the Lollipod in this regard, it works well indoors and outdoors when wind is not a factor. So is it really any better than the Lollipod?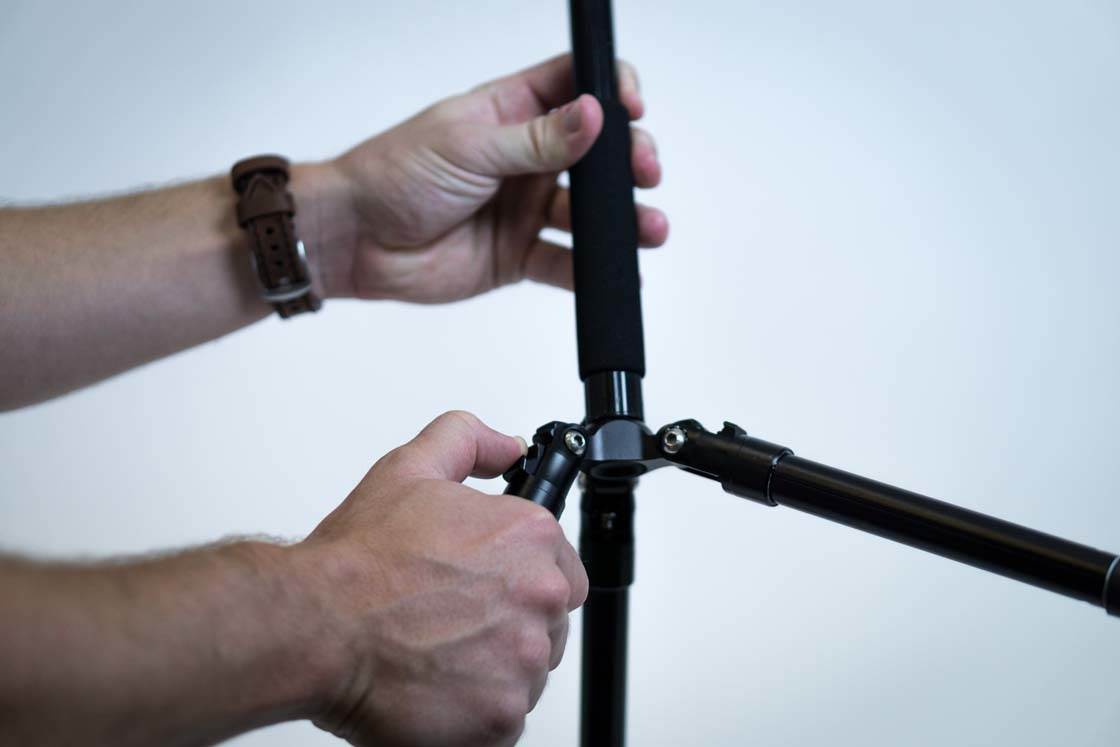 Well, for one, the MonoShot appears to be made from more substantial, yet still lightweight, materials. Designed out of machined aluminum and hardened steel, the MonoShot was built to shoot in all kinds of terrain.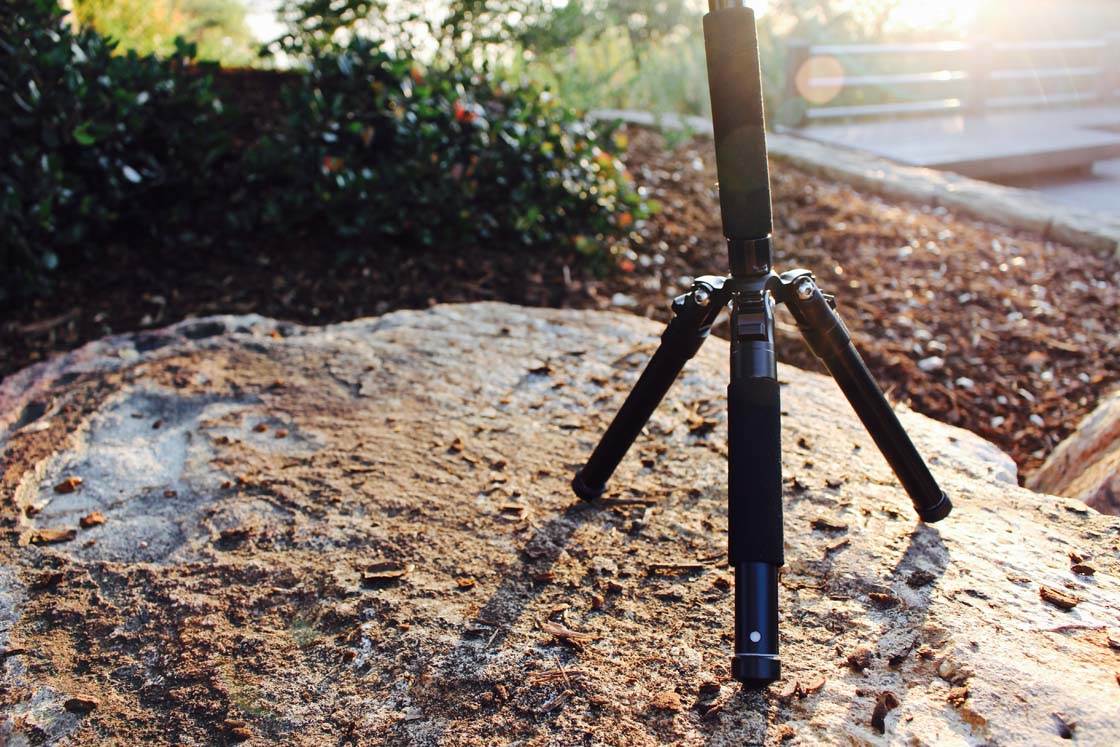 Additionally, while the Lollipod extends and collapses via telescoping sections, they're held in place only by friction. The MonoShot uses a more traditional, tripod-like locking clamp mechanism on each telescoping section to aid in stability.
One of the most unique features of the MonoShot is the available "Spike" accessory as shown below.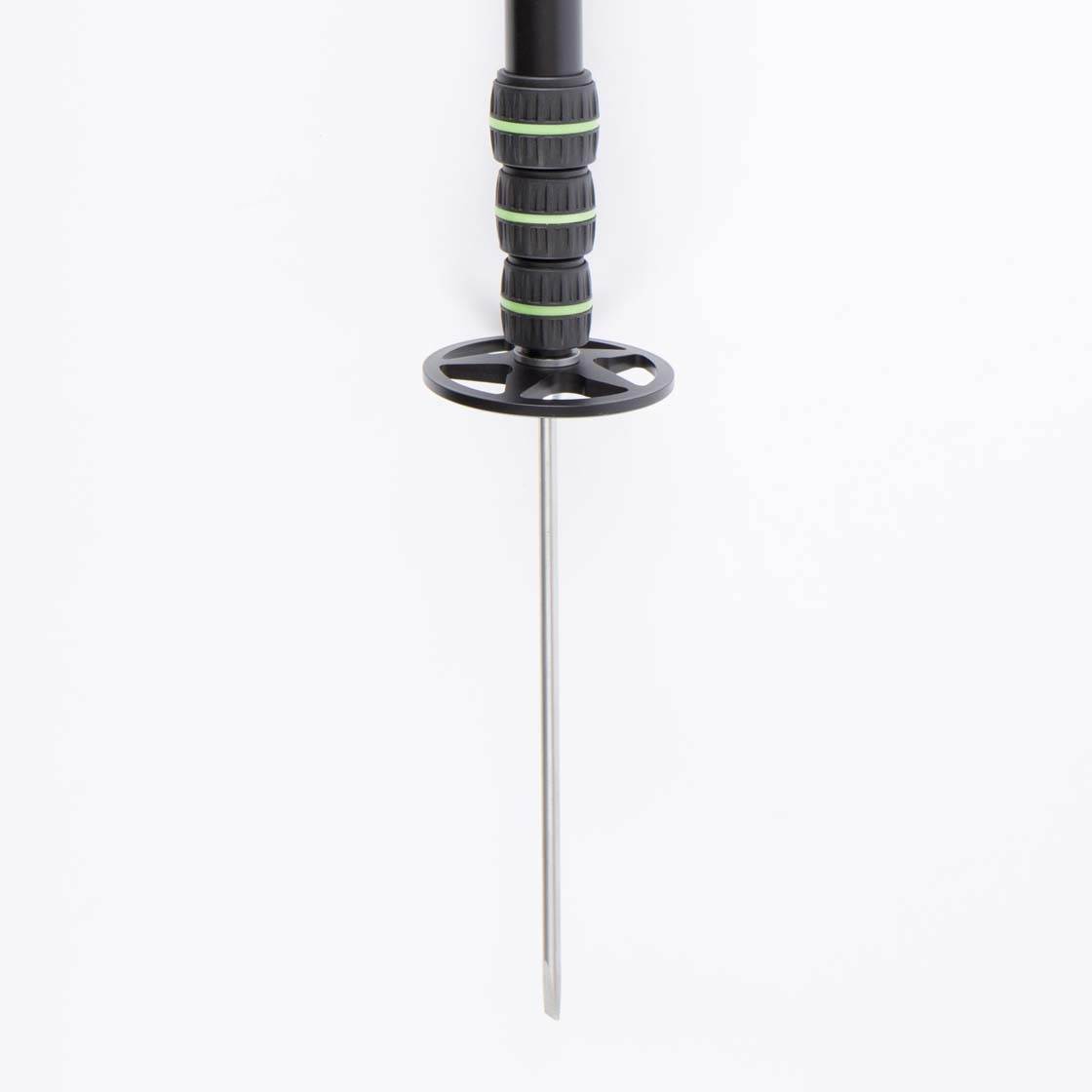 This is similar to the bottom of a ski or hiking pole and can be pushed into any soft ground (grass, sand, moss, etc.) to create a stable base for the monopod.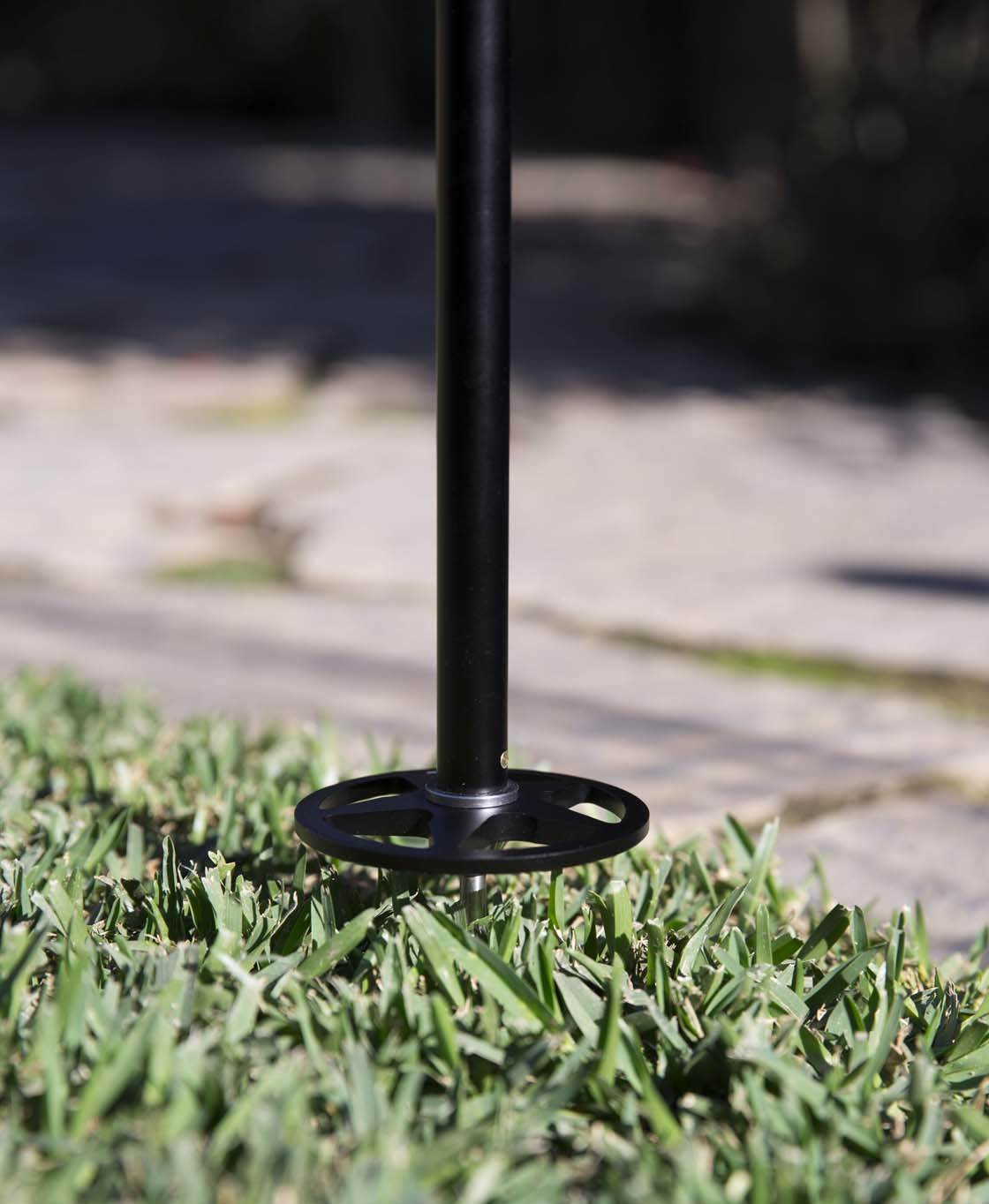 This spike makes it easy to move and reposition the monopod, helping you find just the right place for your shot.
Bluetooth Remote Shutter Release
Also included with the MonoShot is a universal bluetooth shutter remote that works with all mobile devices (according to the developer). This allows you to easily take hands-free photos and videos with no need to rely on the self-timer.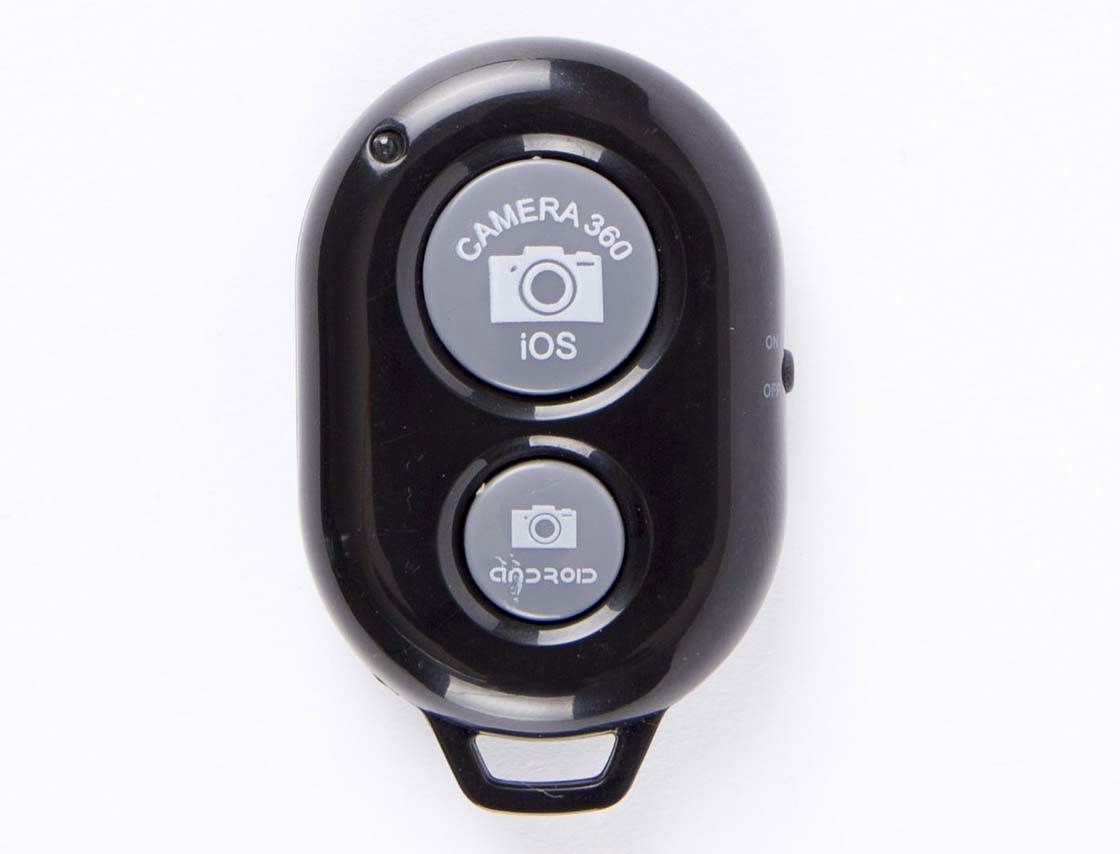 This makes taking self portraits a breeze as well as any other sort of photos where you need to be able to trigger your iPhone's camera remotely.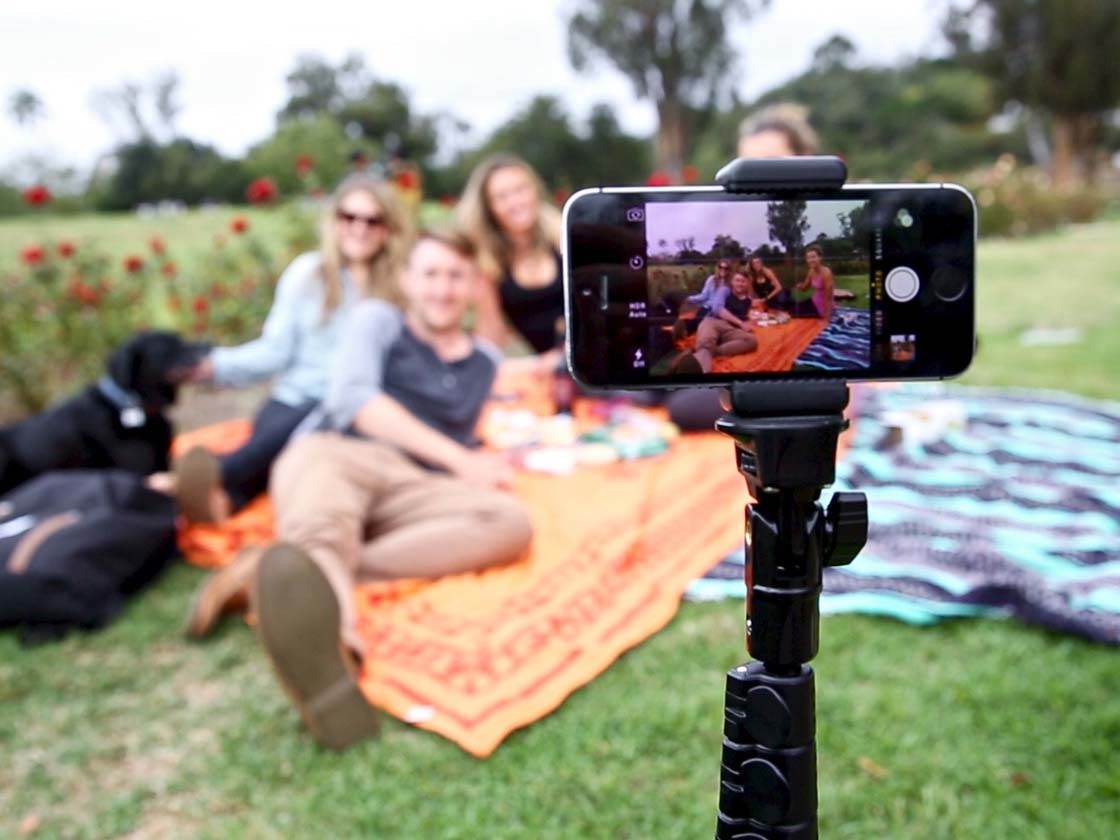 On a related note, with the addition of the included bluetooth remote, the MonoShot easily doubles as an adjustable "selfie stick" that can extend up to five feet.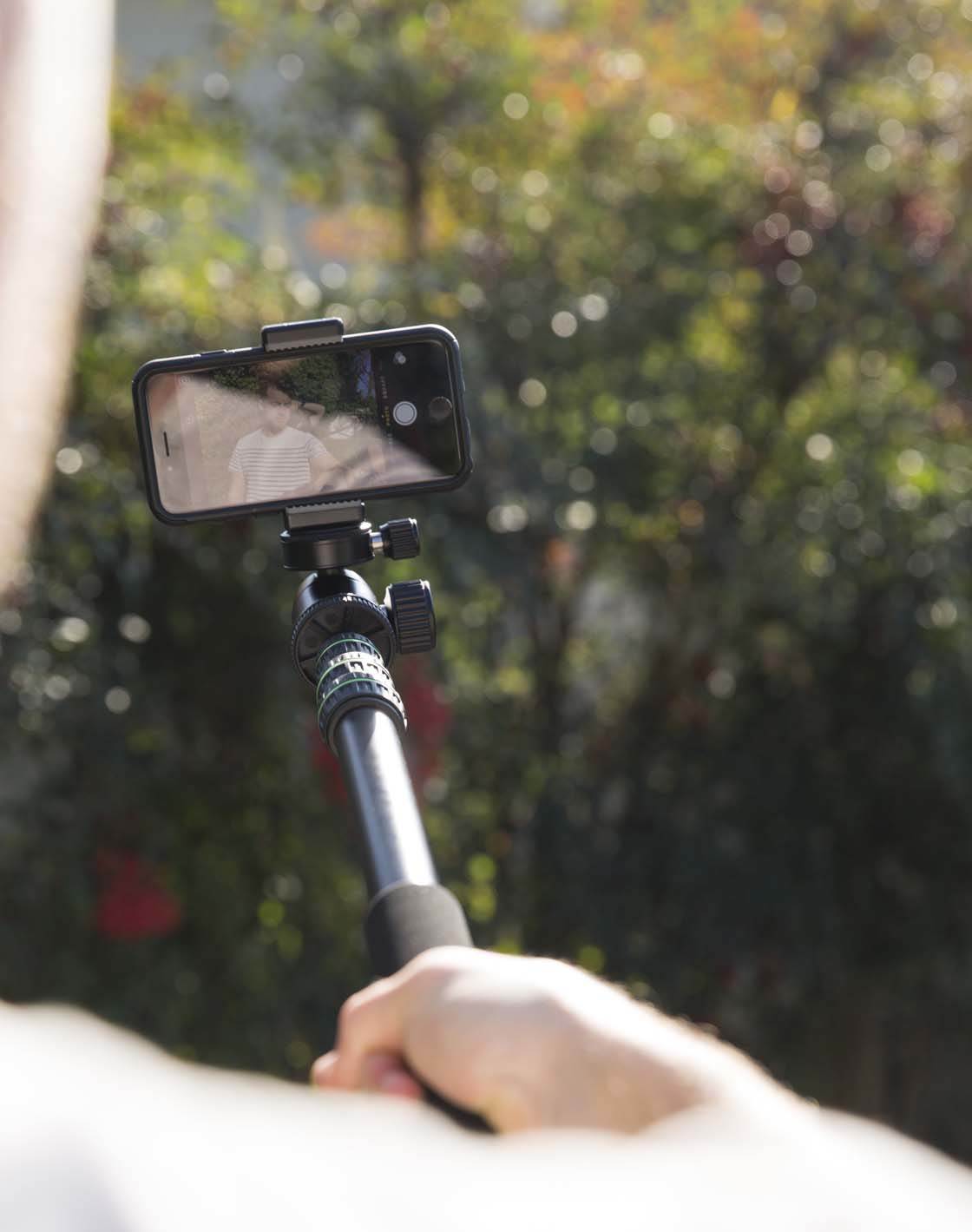 Therefore, there's no need to purchase an additional device for that purpose. If you were already considering the purchase of a selfie stick, you may want to reconsider that decision in light of the upcoming launch of the MonoShot.
Final Thoughts
As with any Kickstarter campaign, it's hard to give the MonoShot a proper review until we can actually get our hands on one. And we hope to be able to do that in the near future!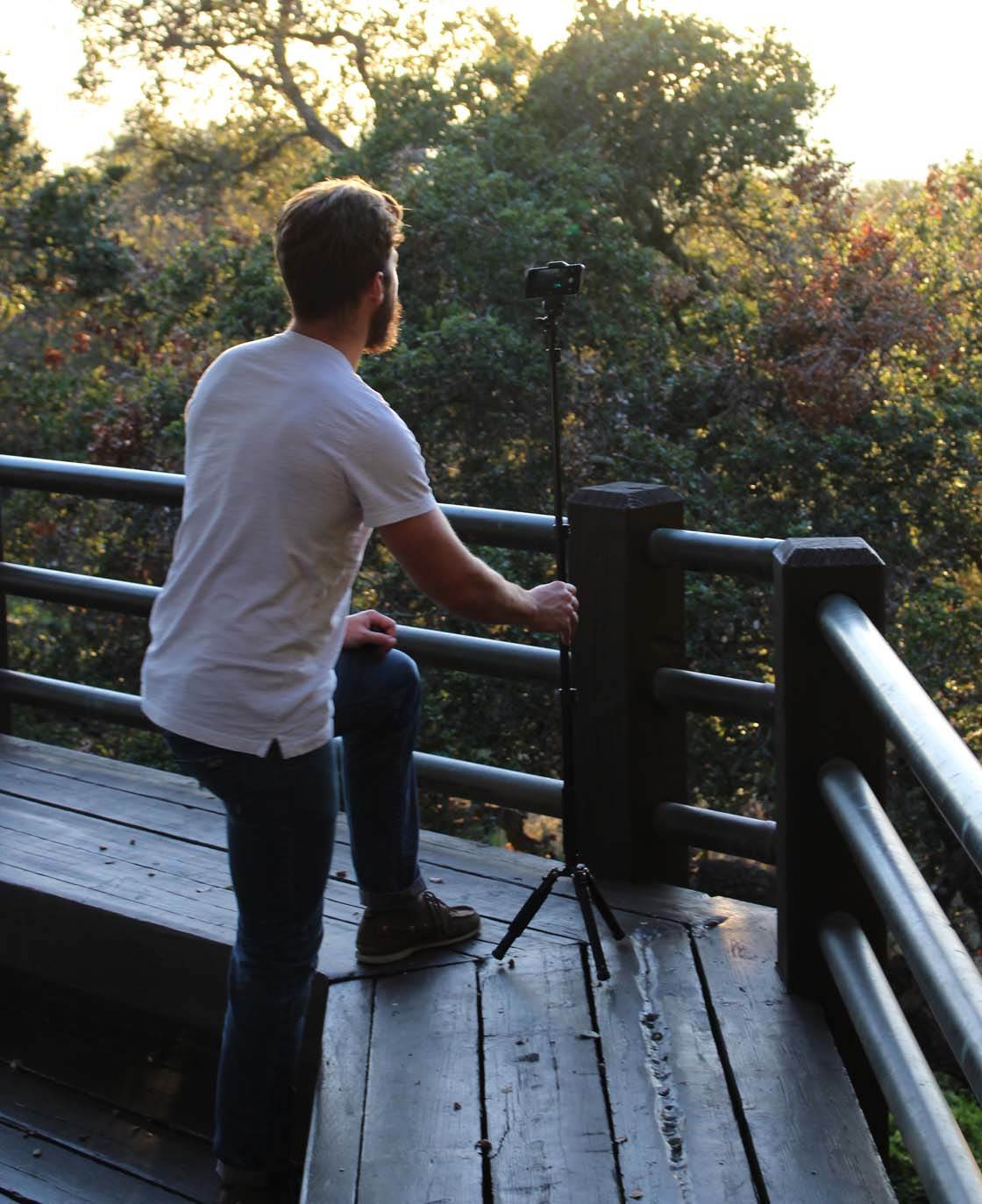 However, based on all of the pre-launch promotional materials, the MonoShot promises to be a worthwhile solution for anyone looking for a portable, yet stable iPhone support tool.
It appears to offer all of the functionality that you'd want from a tripod/monopod, yet it's highly portable and lightweight, which makes it an excellent accessory for any mobile photographer.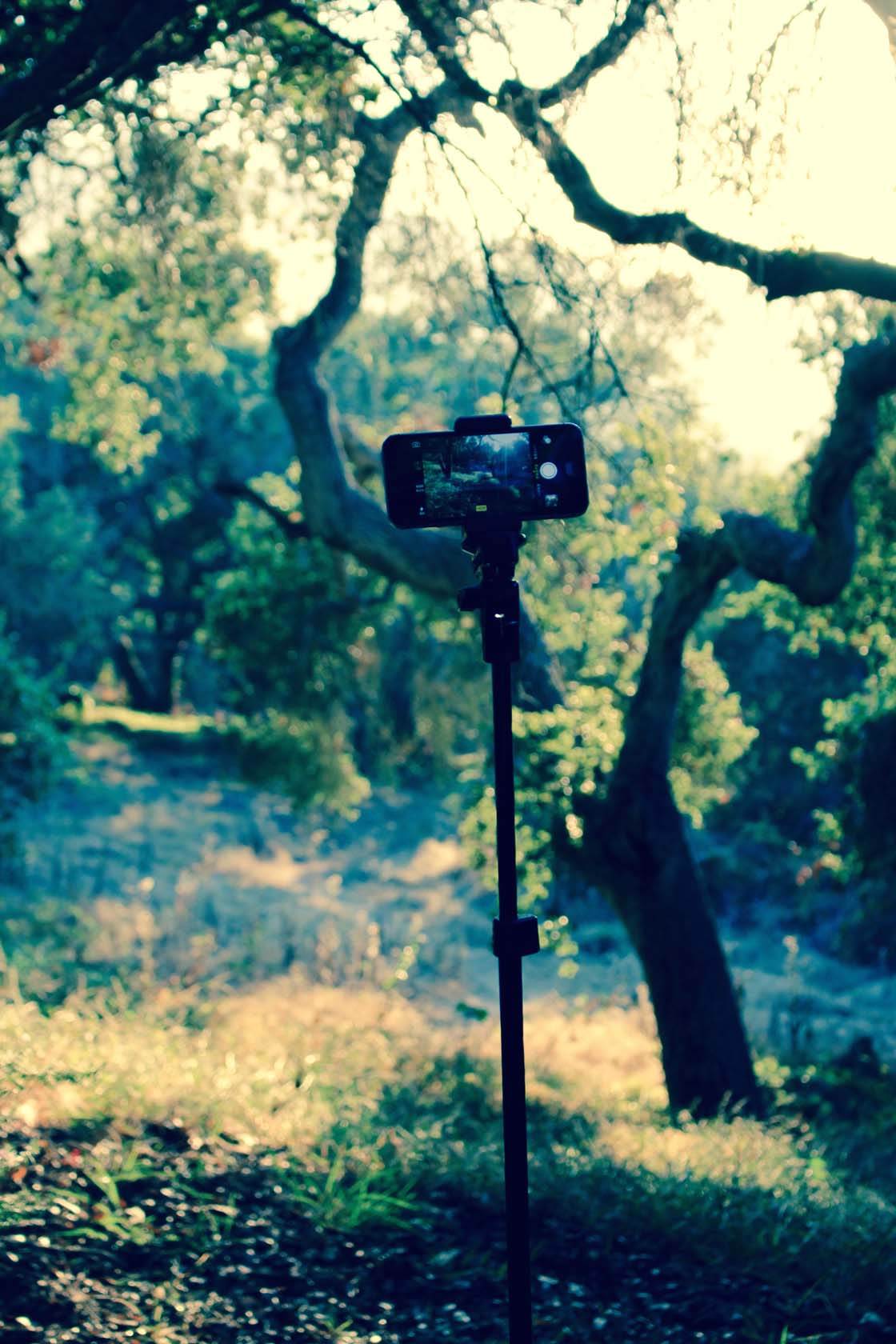 If the MonoShot sounds promising to you, visit their Kickstarter page to learn more. There you can pledge your support and be one of the first to own a MonoShot. Pre-order deals start from $40.