If you enjoy taking iPhone photos in the city, you're going to love this interview with Mette Willert who's an expert at shooting urban environments. With a keen eye for light and composition, she makes use of architecture, street scenes and people to capture powerful photos that tell wonderful stories. In this interview you'll learn more about Mette, and how she captures such incredible photos with her iPhone.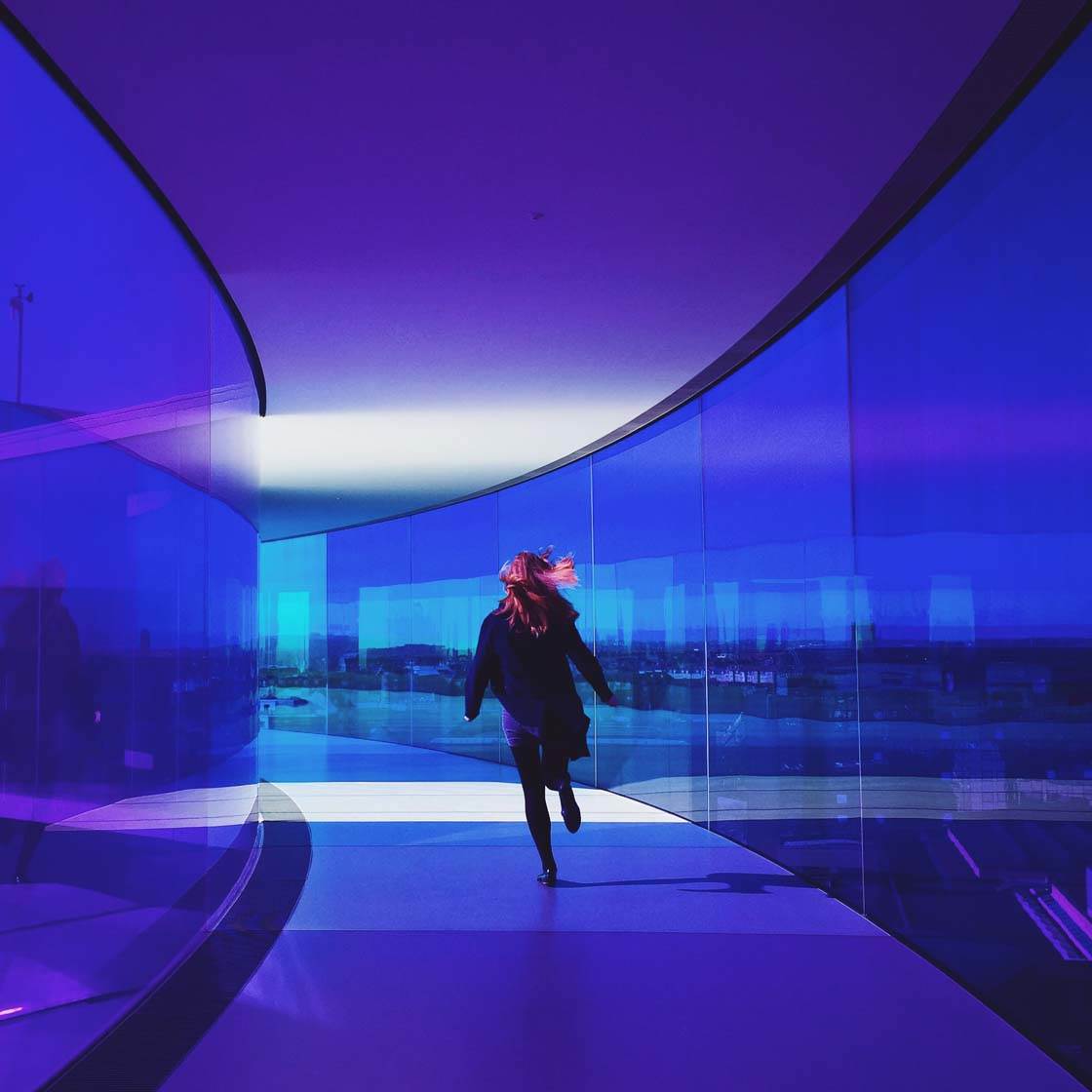 Tell us a little bit about yourself.
I'm 40 years old, and I live in Copenhagen, Denmark. I work for The National Danish Railway as Content Manager with Social Media.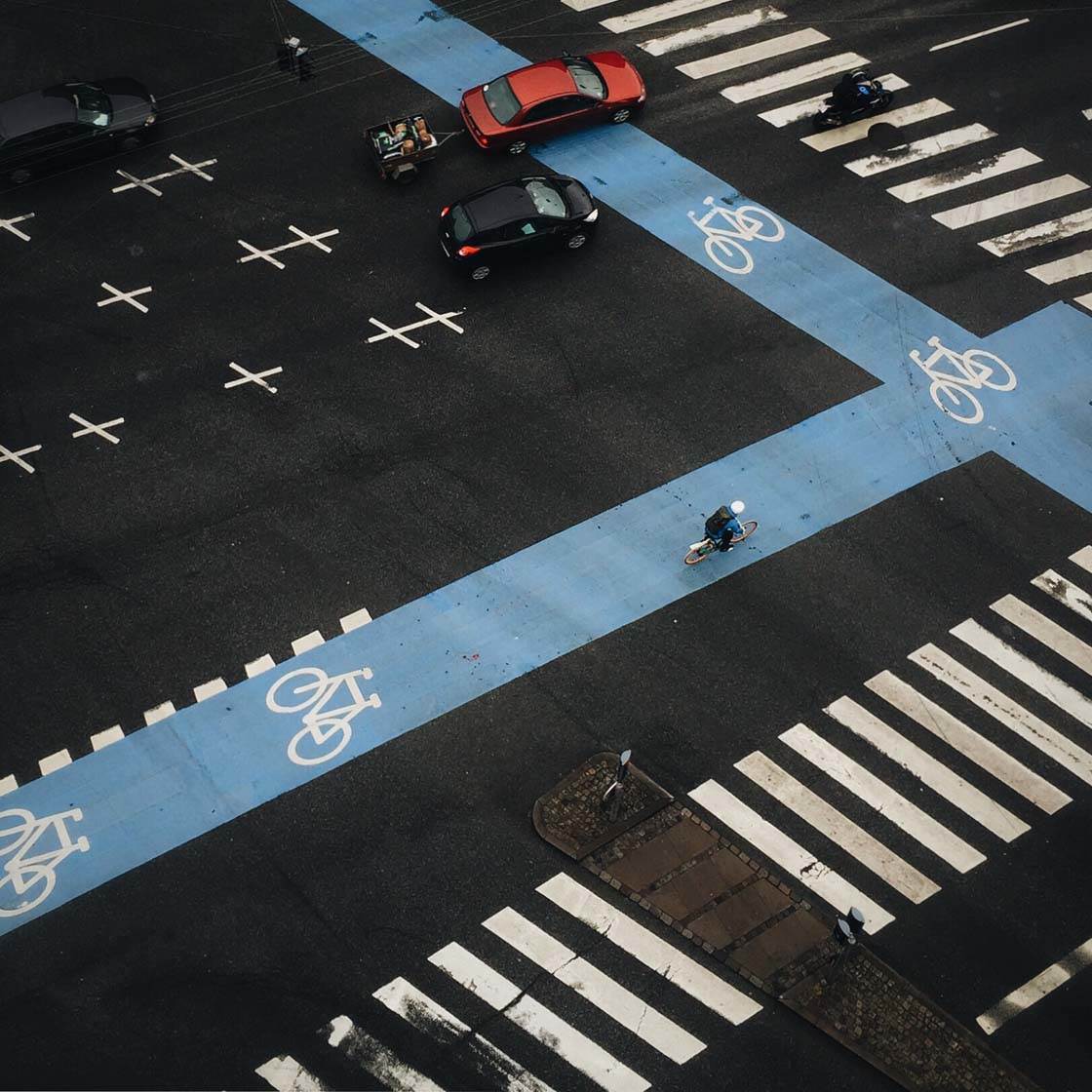 How did your iPhone photography journey begin?
I started out with an analogue Olympus Macro AX back in 1984 which I got as a present from my Dad.
For years I just snapped random pictures without having an understanding of composition or light.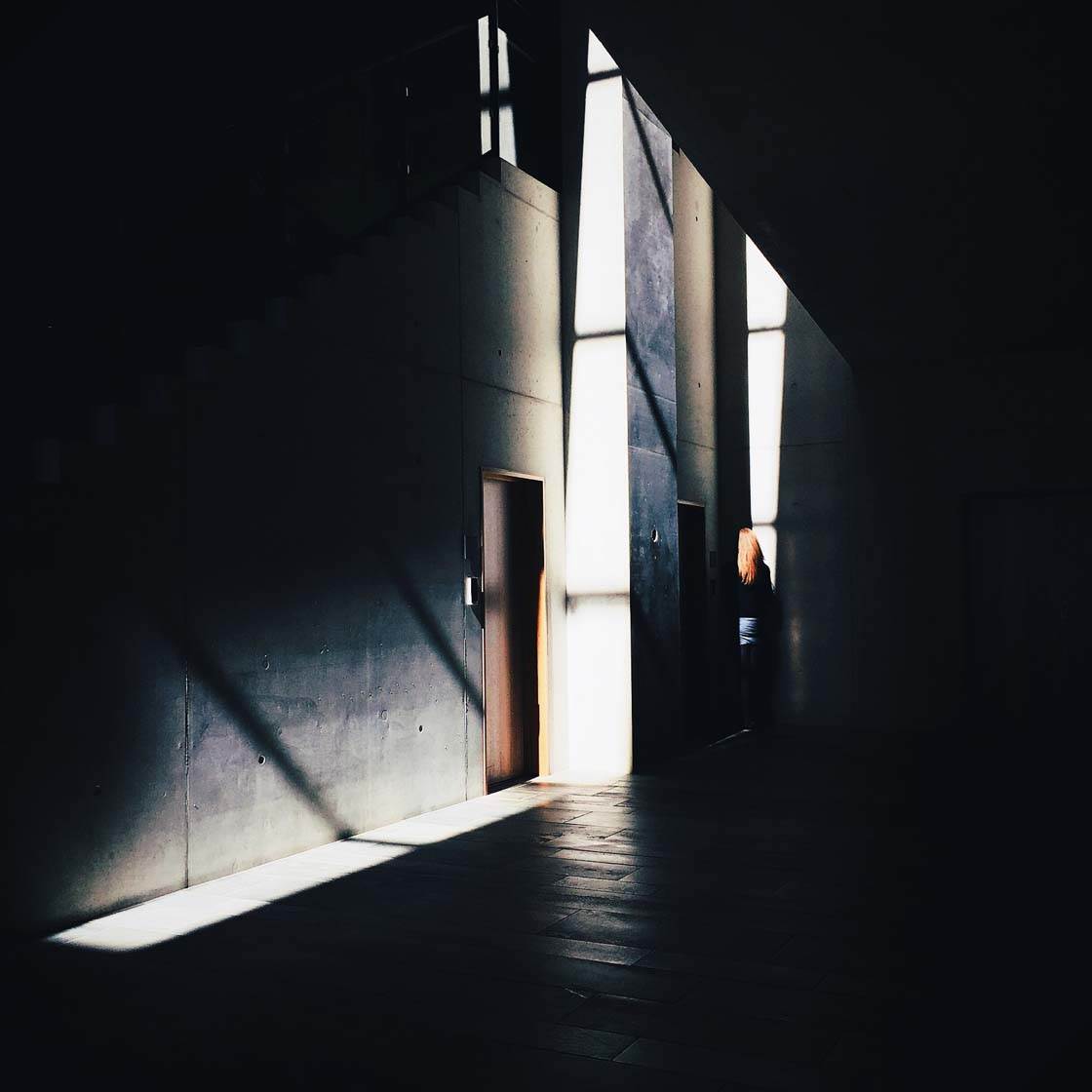 But things changed back in April 2012 when a very good friend of mine "pushed" me to download the Instagram app. Today, I'm truly thankful to him for that!
The past three years have been an amazing experience. I'd like to say there's been a time before and a time after Instagram in my life.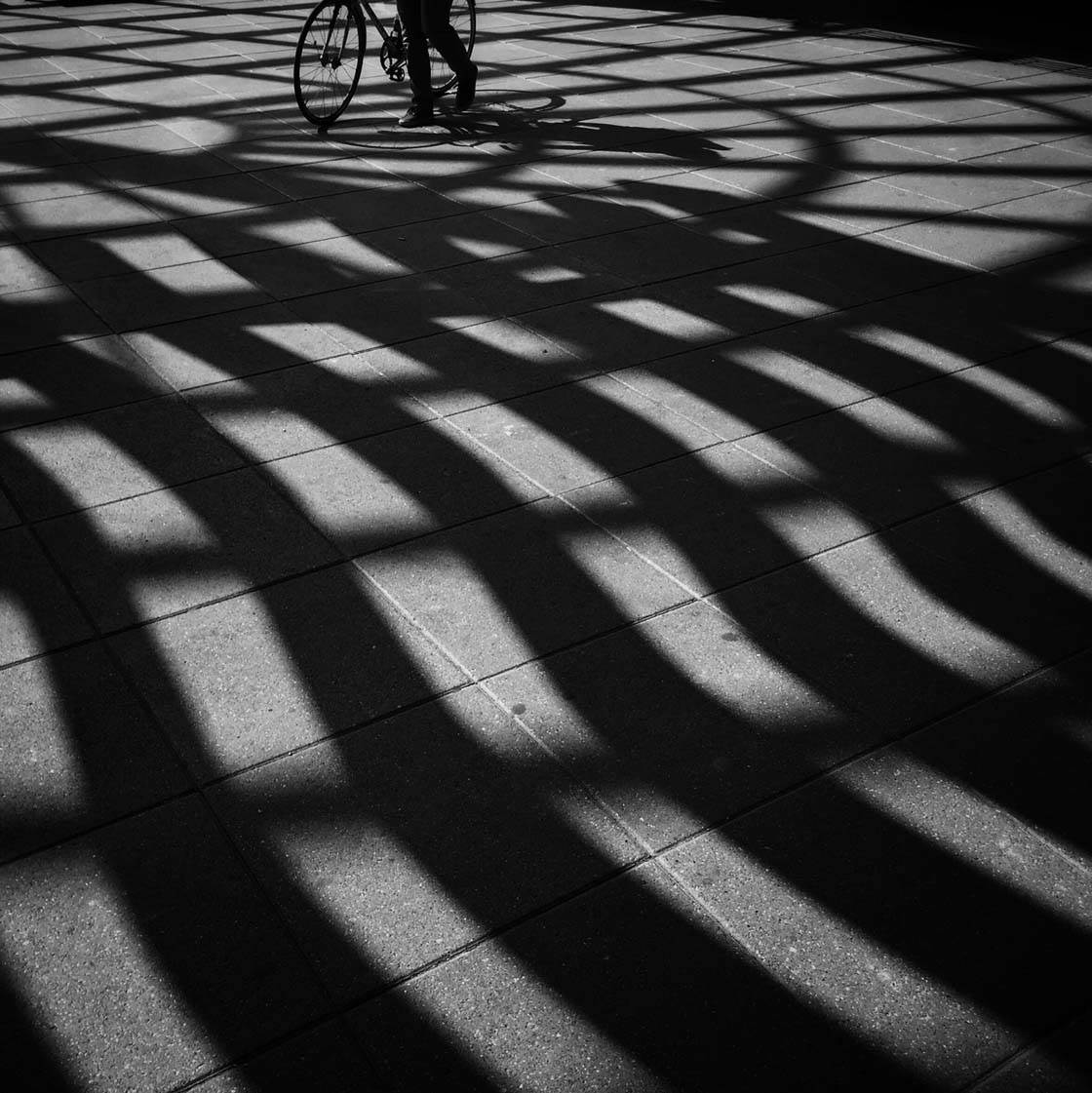 What inspires you to take photos with the iPhone?
I gain inspiration from my daily Instagram feed, by going on photo walks with my Instagram friends, and from walking around in the city.
I also love going to art museums and galleries for inspiration. And I'm addicted to photo books which I love to browse through for inspiration in order to challenge myself and my skills.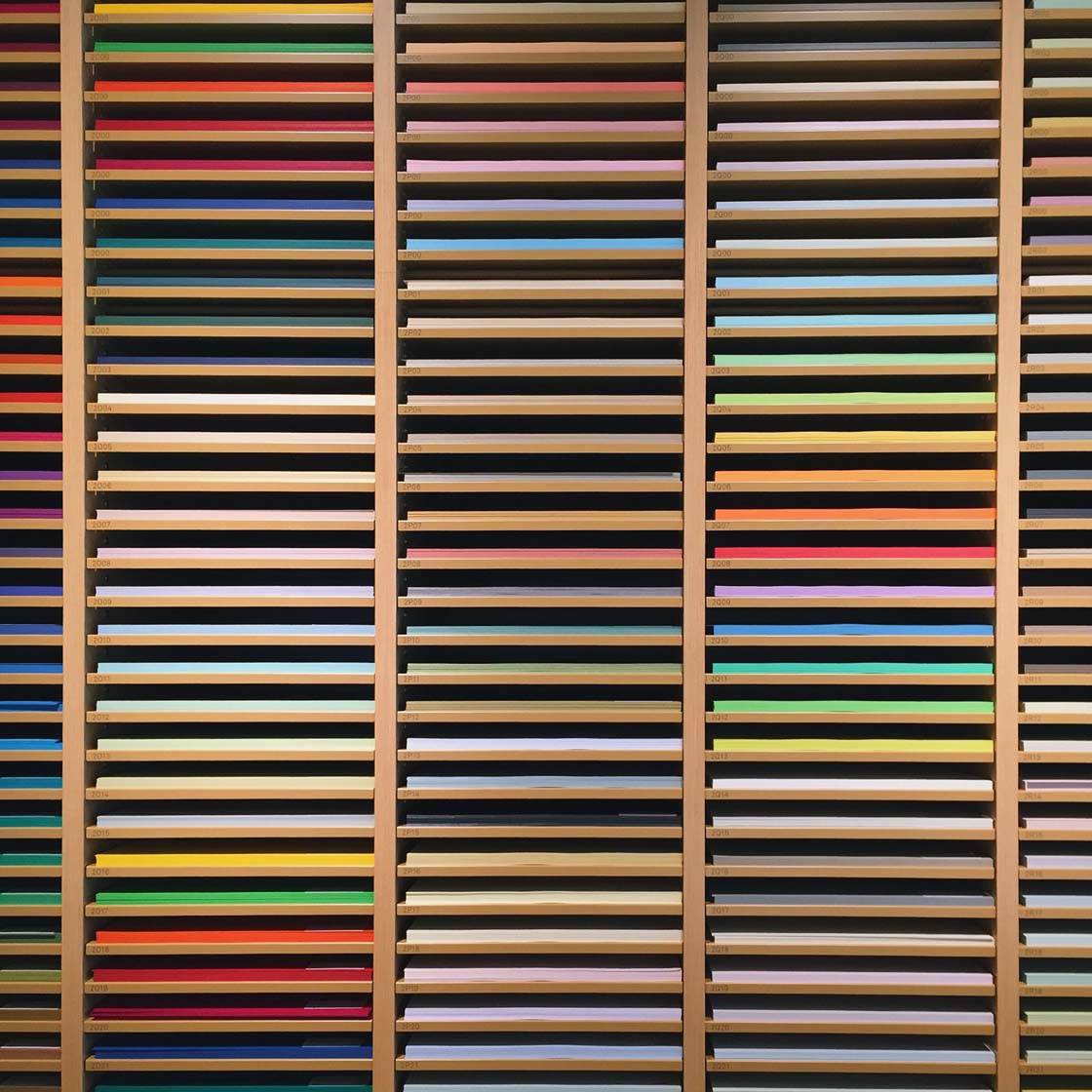 My latest photo book was bought on my last trip to London, in Monocle's new Kioskafé near Paddington St. This photography book titled "Entre" by Tom Breeton features great pictures from Switzerland.
Only 20 copies of this book were published, and I was inspired by it because I wish to publish my own photo book about Japan in 2016.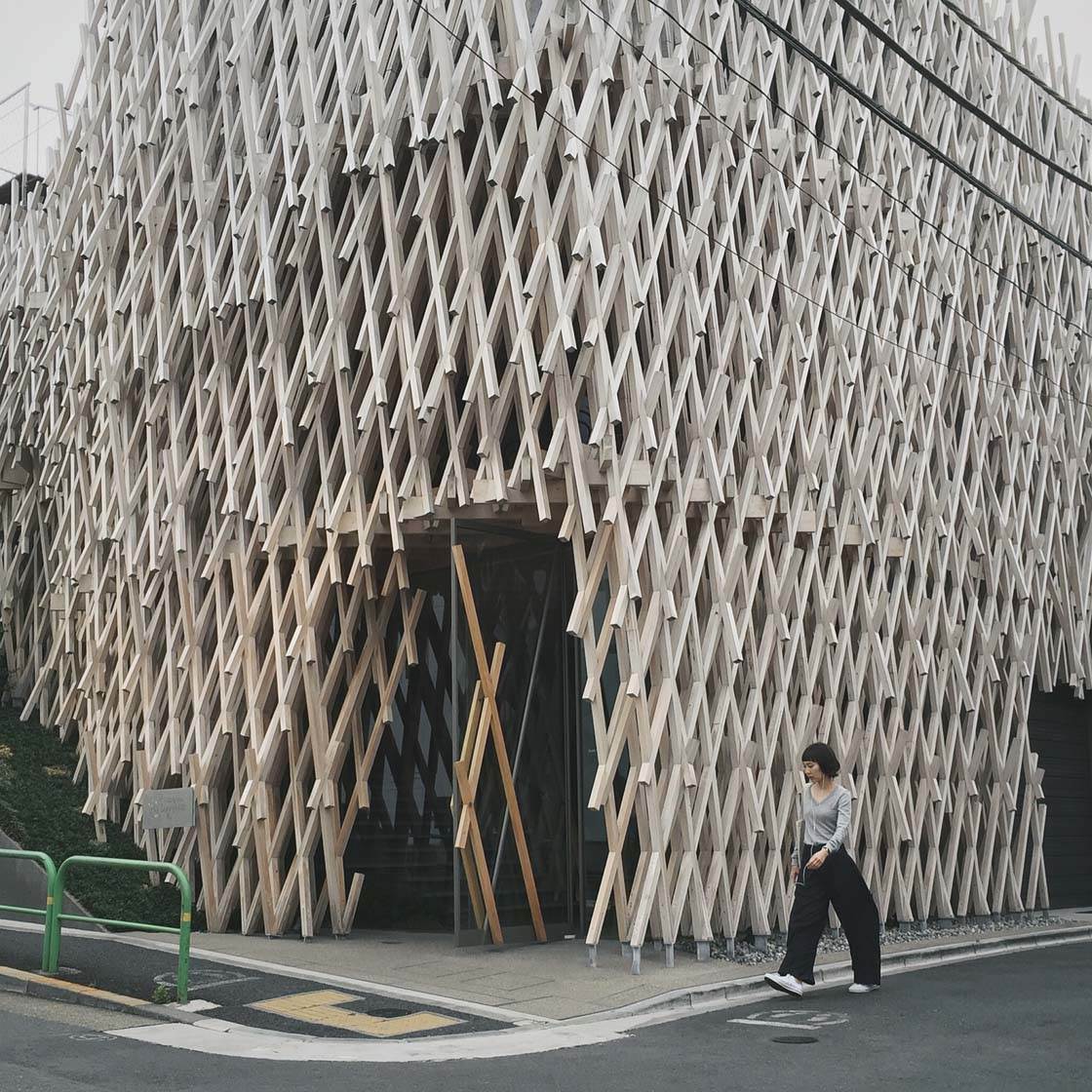 You mostly shoot in urban locations, capturing wonderful photos of buildings, architecture and street scenes. What draws you to this kind of photography?
What draws me to taking pictures of architecture is walking around and discovering different building and details. I love to see how the architect has worked with light, angles and texture.
I'm especially interested in light and how it comes through the holes in the construction, creating a bold graphic appearance.
Many people struggle to take good photos of buildings. What advice would you give to people who want to capture better images of architecture with their iPhone?
I've learnt to take architectural photos by a combination of patience and hard practice. I visited the same building or urban landscape over and over again.
I also did a lot of research on various architectural blogs and websites, looking at architectural pictures for inspiration.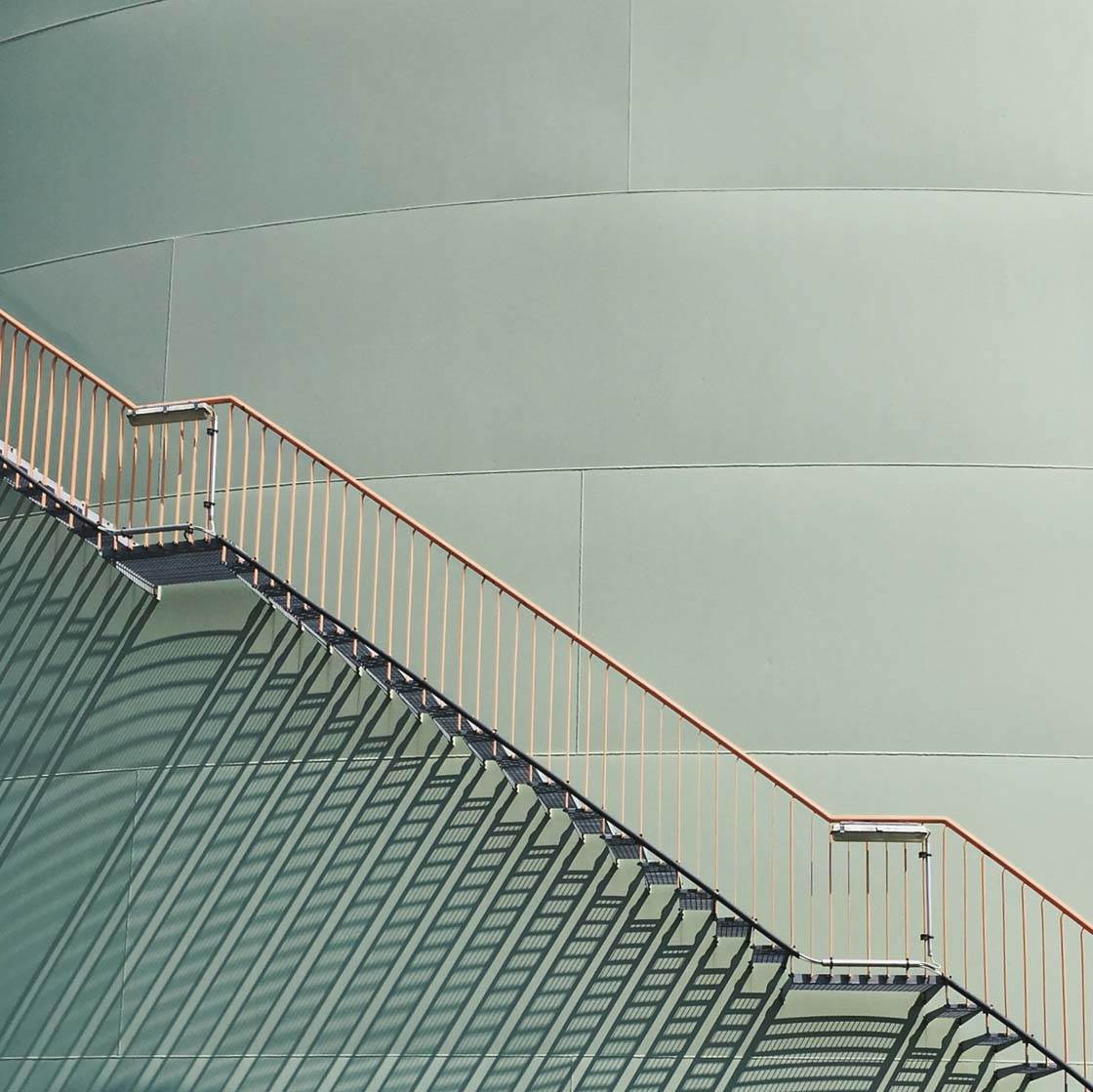 Once you become familiar with the huge building in front of you, you can start to focus on the details such as a window or an angle in the building.
Once you have a focal point, you can start to leave out all the clutter and capture the shot you want.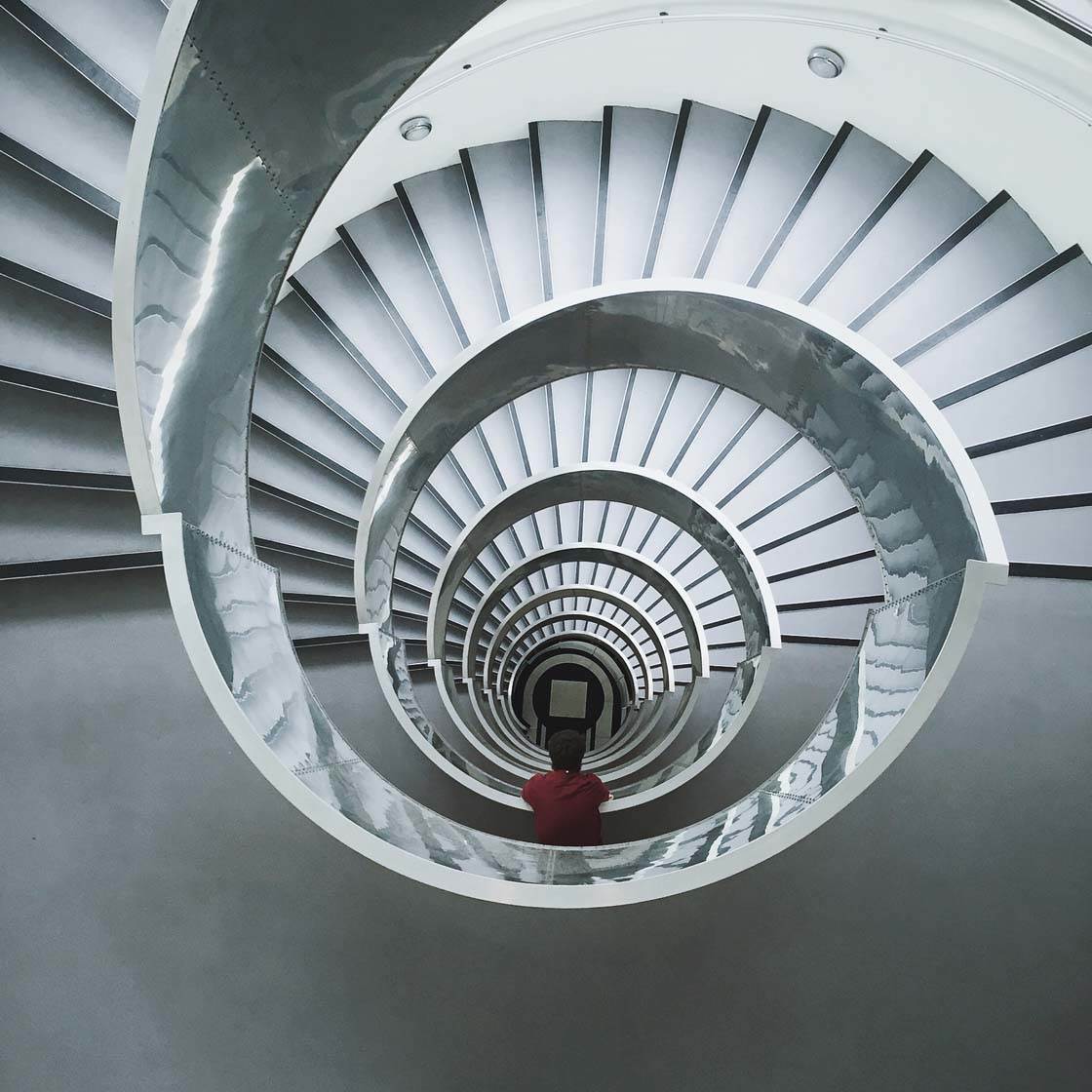 You often include a person in your photos. How important is it to include a human presence in your images?
I'm kind of afraid of emptiness, therefore I like to put people into my photos of architecture.
They represent something we're familiar with, providing me with a context for storytelling in my pictures.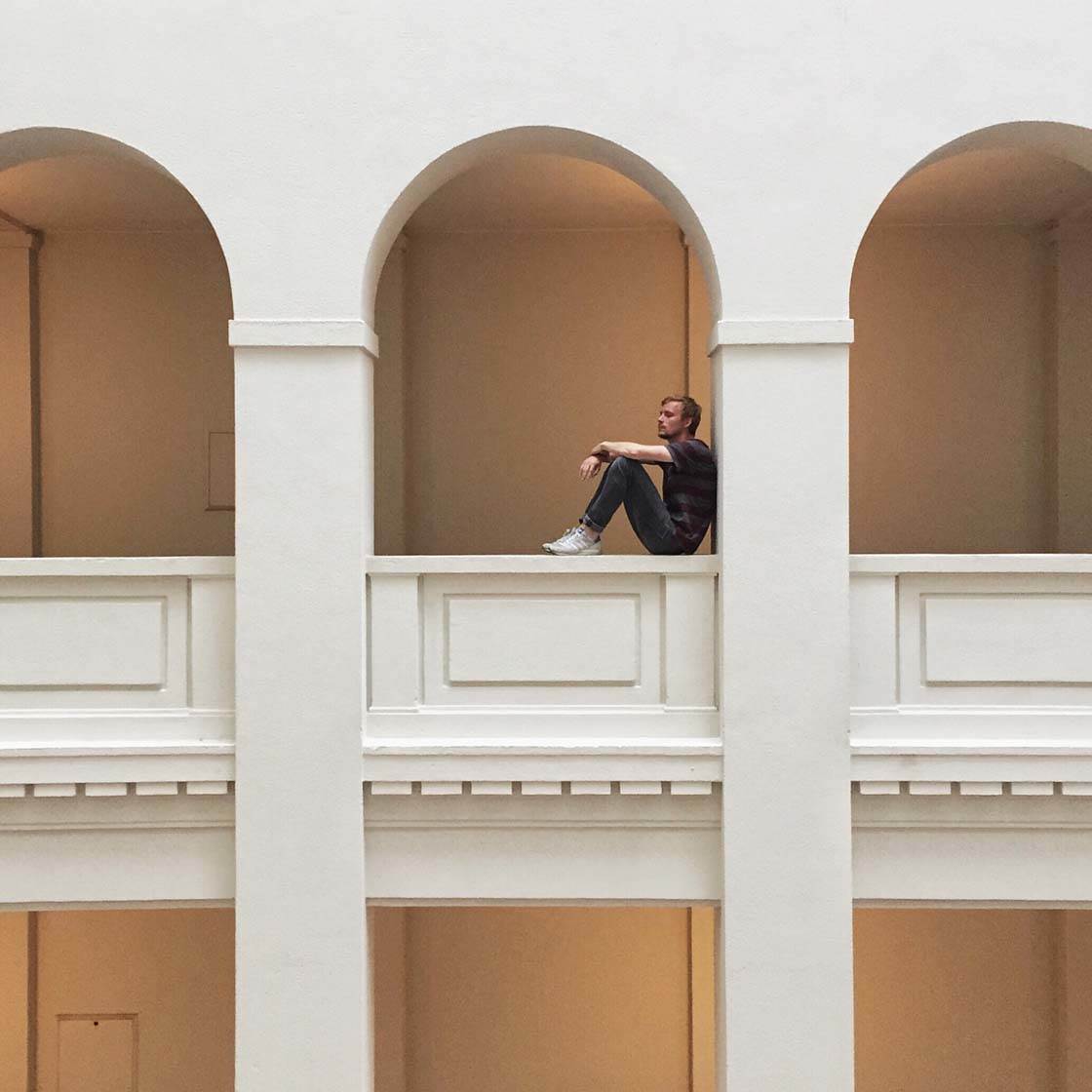 You make wonderful use of light and shadows in your photos. Do you have a favorite kind of light for shooting in?
Since starting my iPhone photography career, I've been fascinated by the way shadows add facet and significance to a photo.
I love natural light shots. Early mornings or late evenings for outdoor photos are some of the best moments for me. I love exploring shadows when taking photos, creating a playful yet strong image.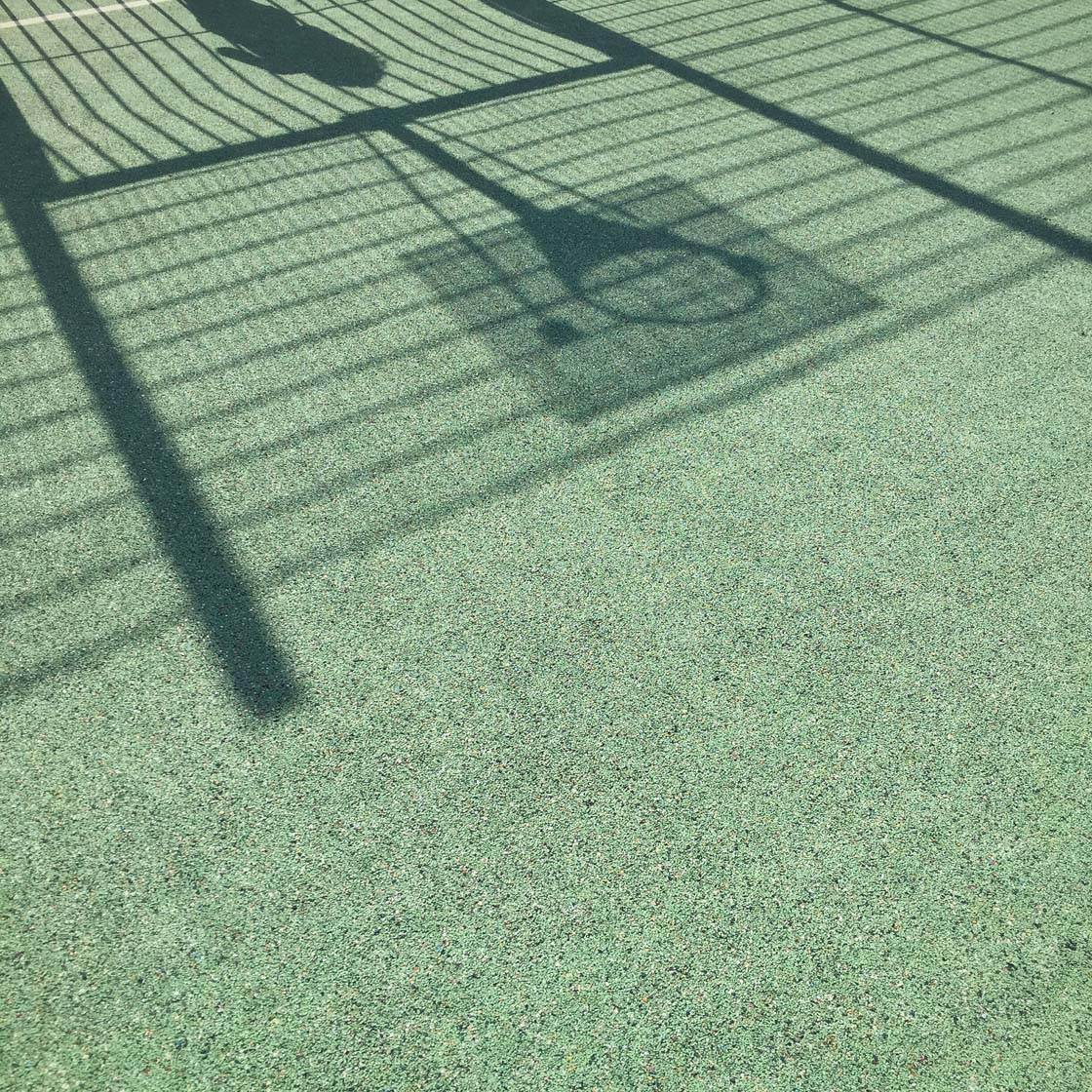 Shooting in urban locations can be challenging because of the busy environment. How do you go about capturing clean and simple photos in busy cities?
I'm a city dweller and love to hang out in the city shooting urban landscapes. I like simplicity and minimalism, and with my strong eye for graphics it enables me to shoot clean and simple photos in a bustling cityscape.
To achieve these minimal compositions, I always try to remove all the mess when I'm framing the picture.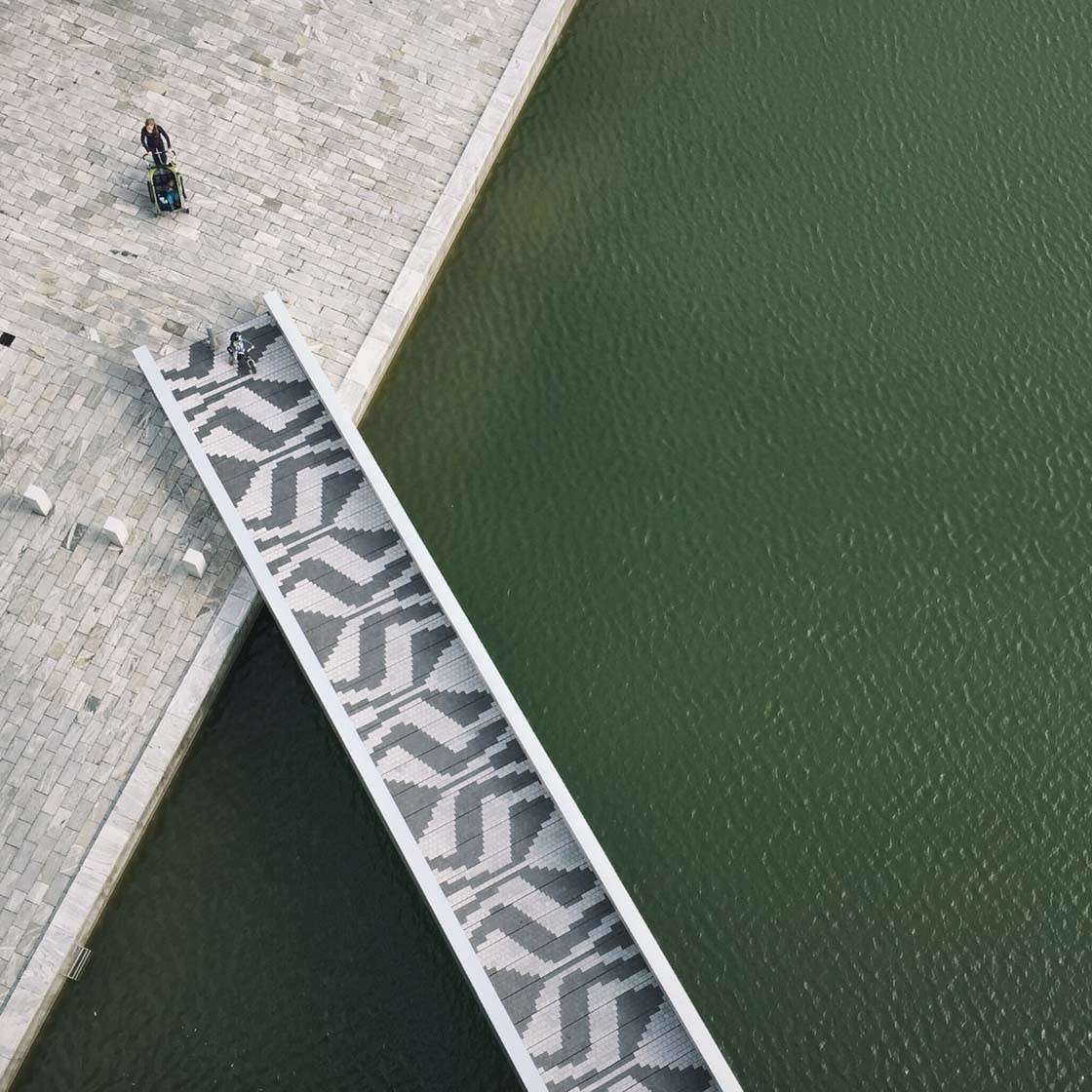 What else do you like to photograph with your iPhone?
One of the themes in my photographs is taking pictures of cities from above. I'm fascinated by the different perspective of an urban city from a high viewpoint.
I find that it offers a unique and sort of parallel universe of the bustling atmosphere at street level.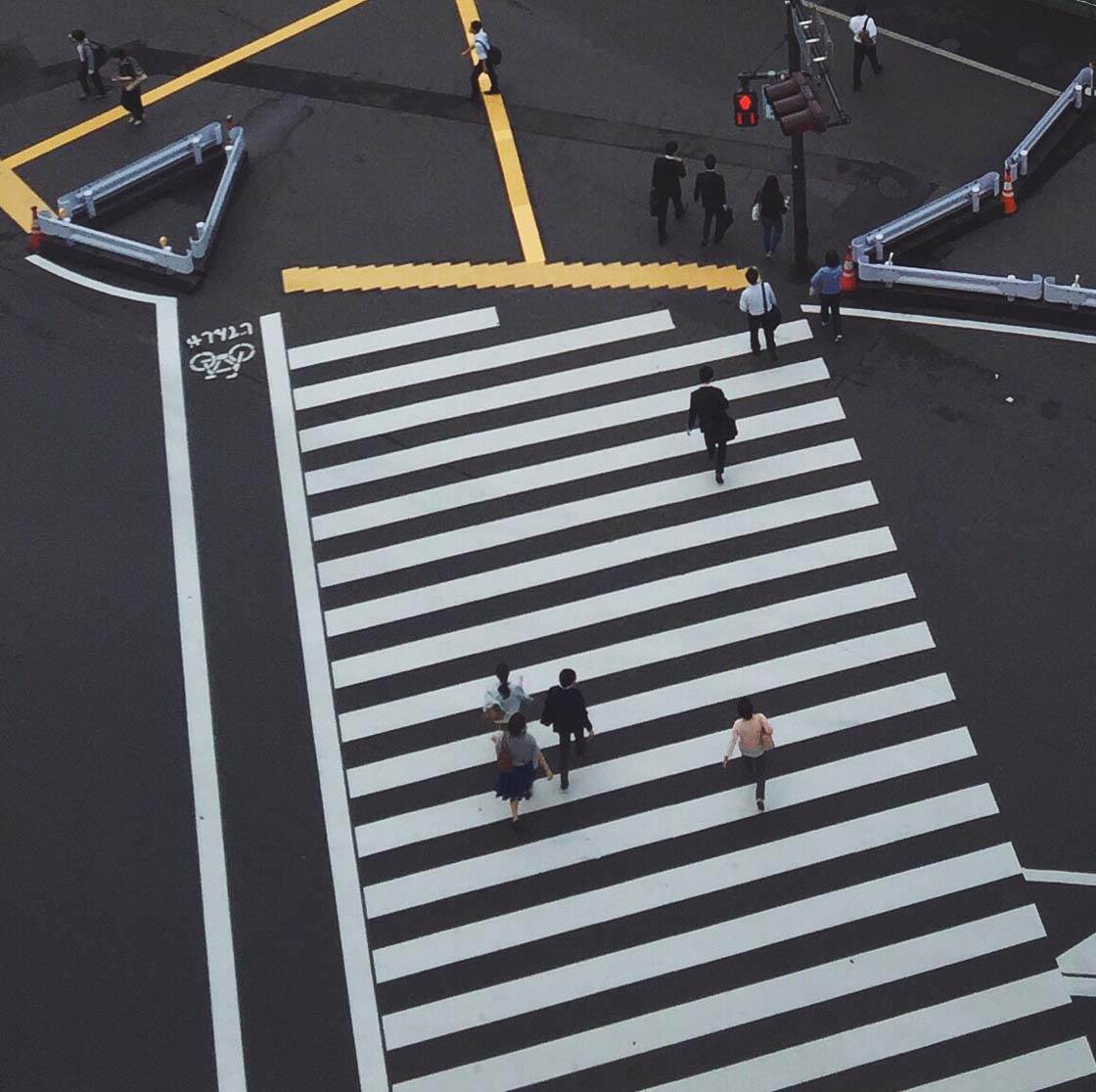 Let's talk about photo apps. Are there any apps that you use for taking photos besides the native camera app?
I look at myself as an iPhone photographer currently shooting through the camera lens of an iPhone 6s. Camera-wise, I switch between the native camera app and Camera+.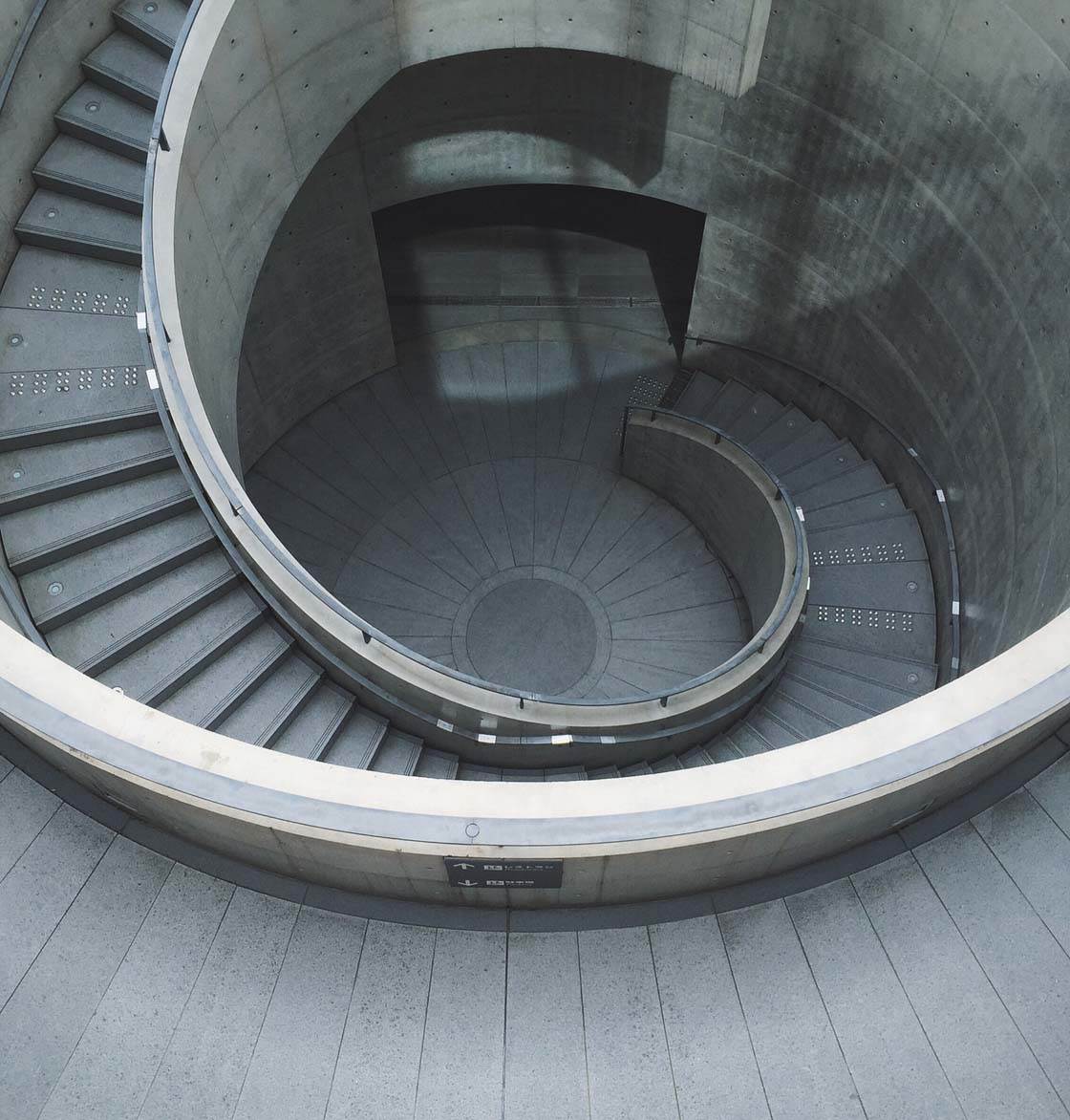 What are your favorite apps for post-processing?
I always use Snapseed to edit, and SKRWT to correct perspective in architecture shots.
I then use the VSCO app where I tend to apply the same VSCO filter to most of my pictures, although I try to keep the filter subtle.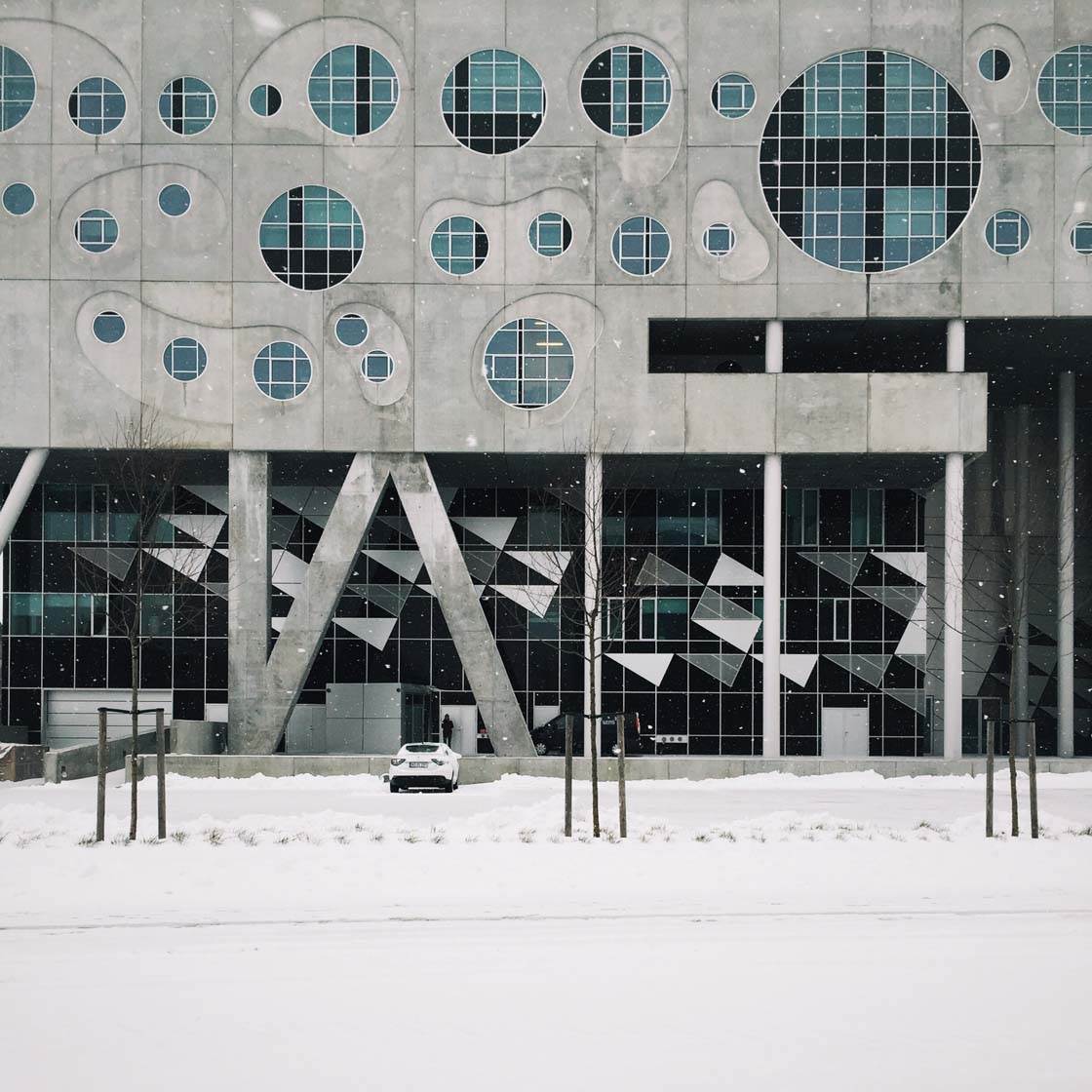 I like my pictures to look somewhat real, but with a slightly saturated clean tone.
I've noticed that editing pictures taken with my new iPhone 6s is a bit tougher because the photos are so colorful.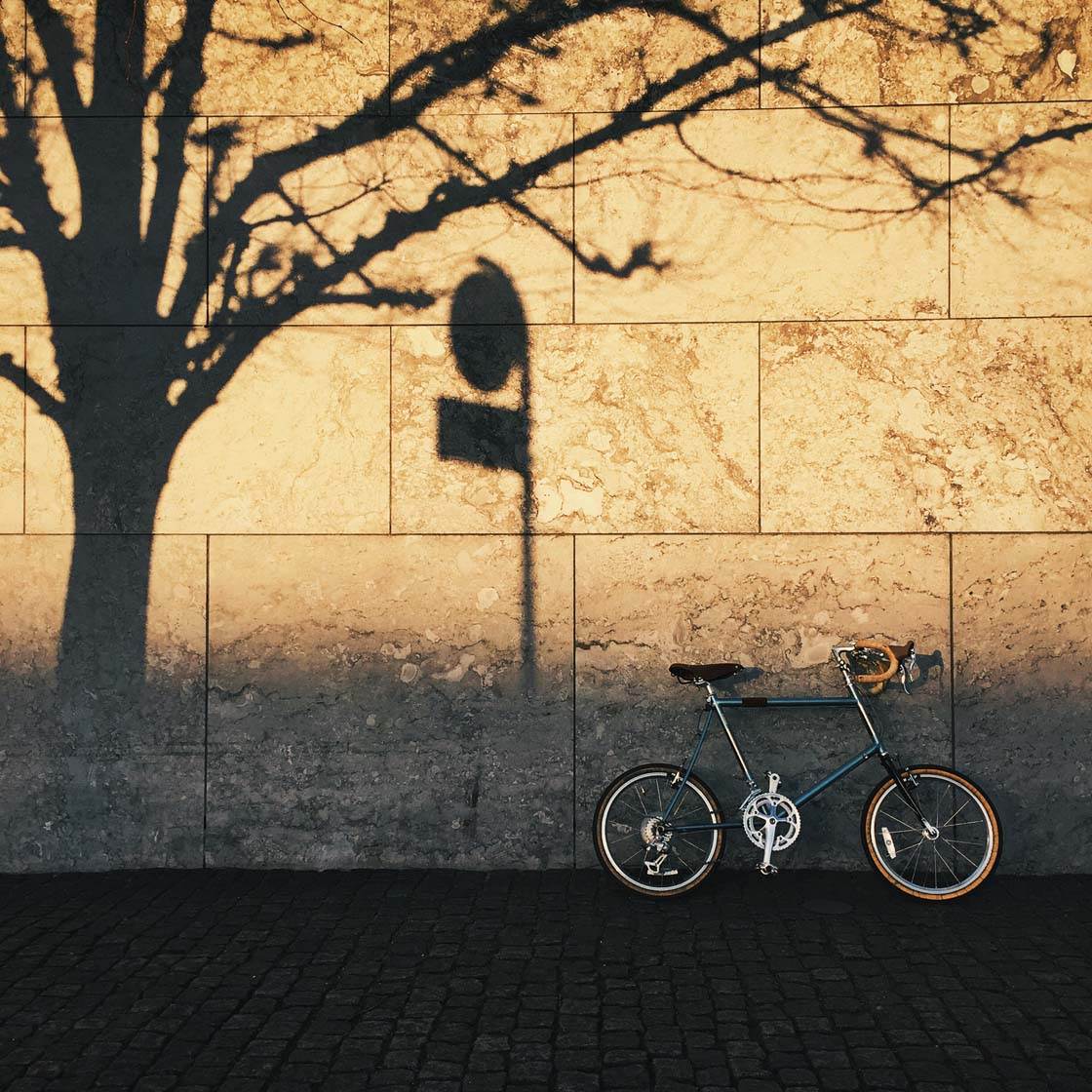 Do you use any iPhone photography accessories?
I bought a tripod for iPhone photography a few years ago.But now I only use it when I record videos at work.
Can you briefly explain the story behind your three favorite iPhone photos?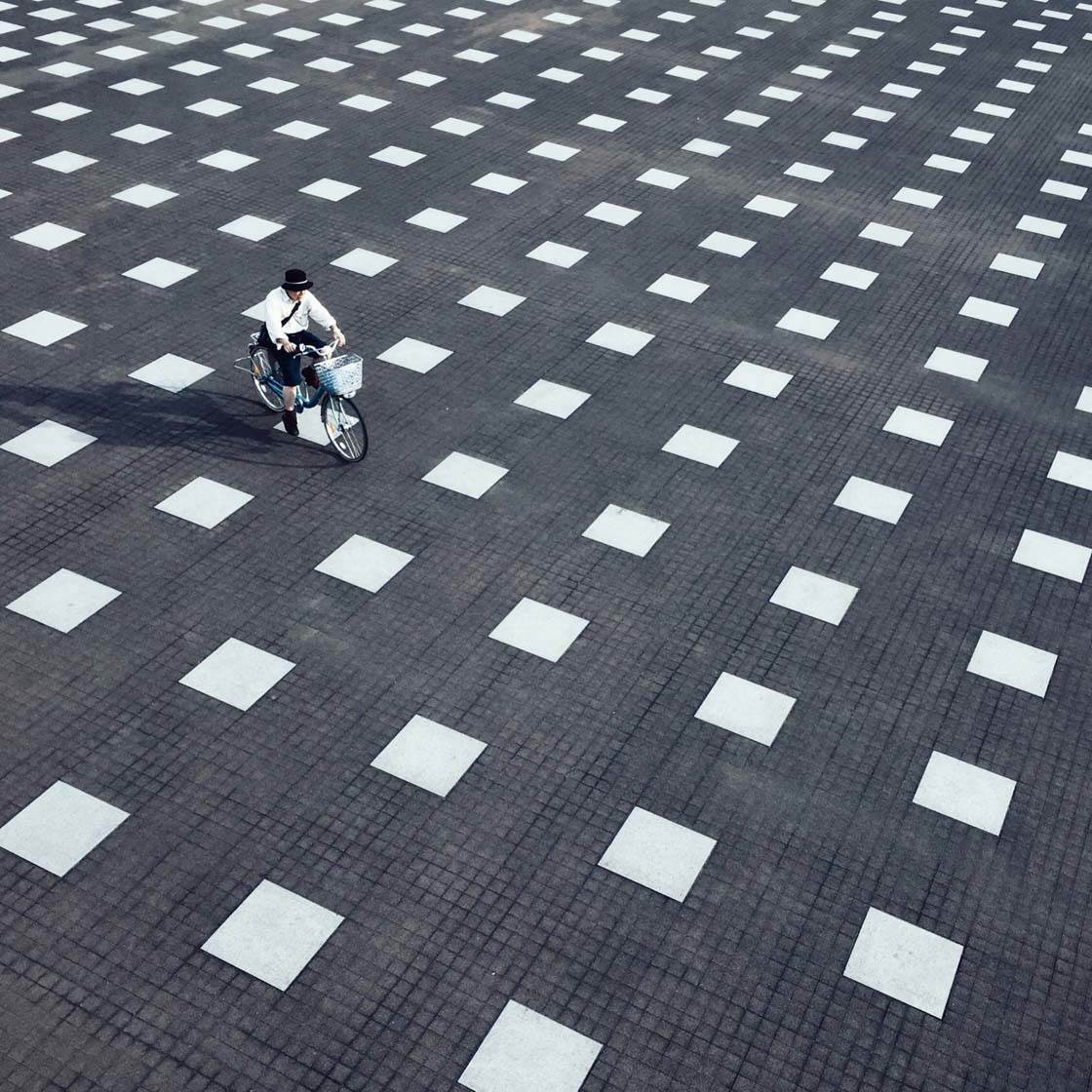 Yokohama Riding Style
I've travelled to Japan three times within the past three years, and this picture is from one of my favorite squares in Yokohama.
Two days after coming back to Tokyo in May 2015, I went there with my Instagram friend Tera-san. I wasn't happy about the light that day, but wanted to wait for a child to cycle into the frame.
After we'd waited for more than ten minutes, the only person who came into the frame was this old guy on his bike. I snapped the picture before we rushed to another shooting location.
It wasn't until I got back to Tokyo in the evening and edited the picture that I saw the quality of the photo.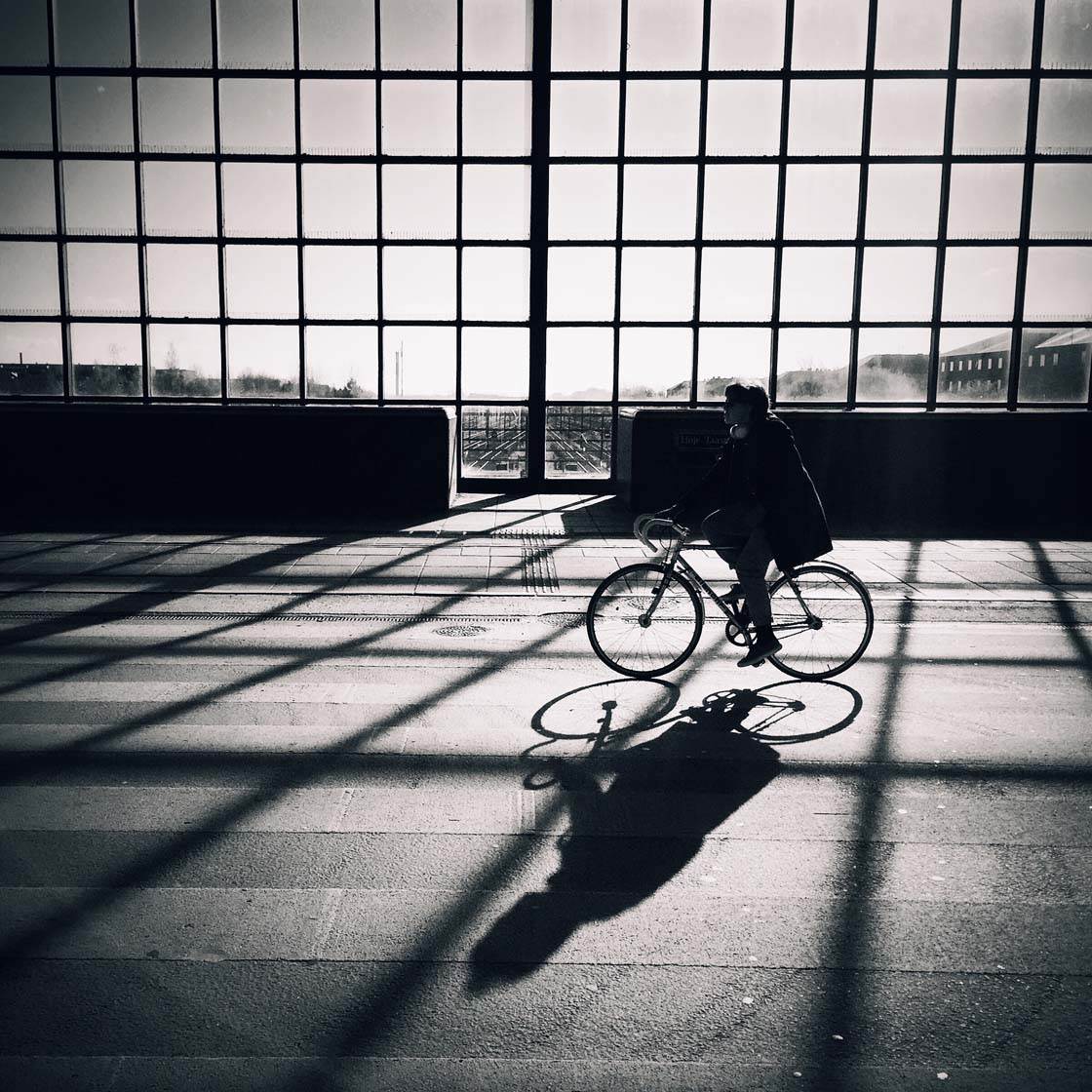 Stride Into The Bike Season
For the past two years I've posted numerous images of my commuter train station Høje Taastrup St. which is situated in the suburbs of Copenhagen.
It's a classic 1980s architecture that most commuters dislike, but I find it an architectural gem because of the architect's use of windows throughout the building.
This creates the perfect playground for shadow and silhouette images of unidentifiable people.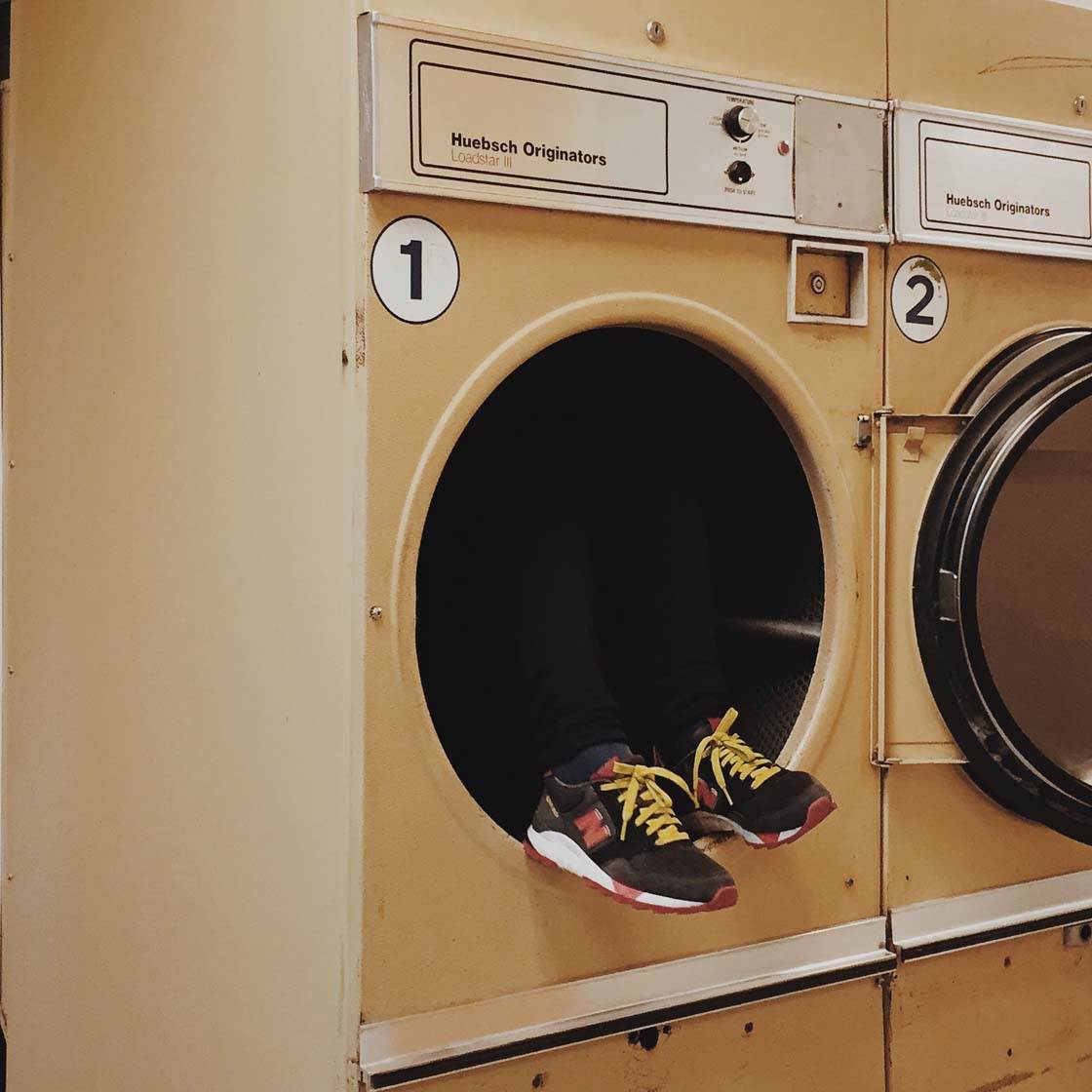 Someone Needed To Be Put In The Dryer Today
Visiting the city's hidden laundries has become an ongoing theme for my work. Each laundry tells a unique story depending on the neighborhood.
It's often a very colorful and graphic scene, with a contrast of stillness to outside life. It provides a great place to play around, and it depicts how much beautiful design surrounds us.
Do you ever feel the need to use a larger format camera for your photography, or does the iPhone do everything you want?
I always carry my iPhone with me. It's an extension of my arm, therefore I only shoot with my iPhone 6s!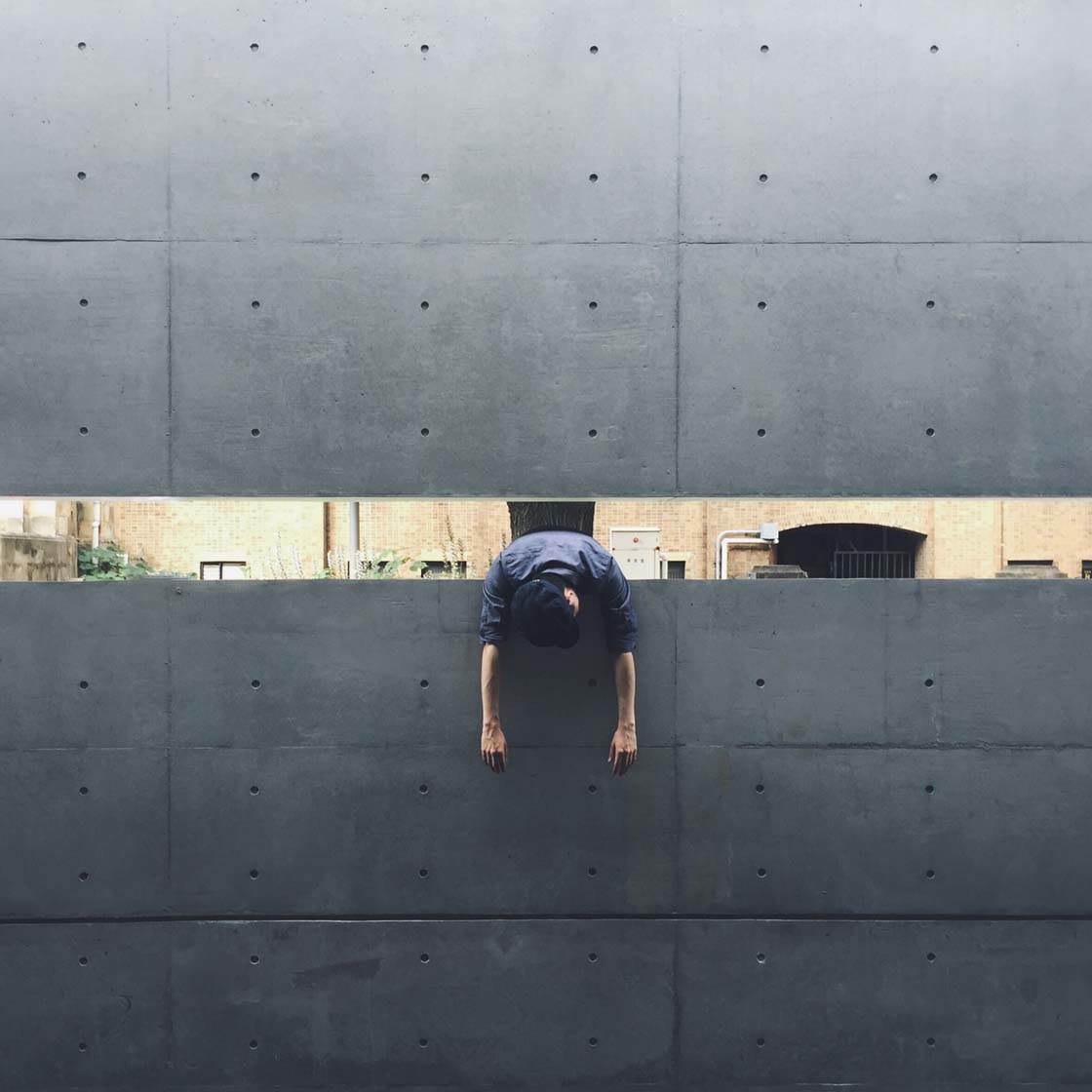 You're an active user of Instagram. What does this online community mean to you and what effect has it had on your iPhone photography?
Being part of an online community has played a major part in my own personal growth, as well as my photography growth over the past three and a half years.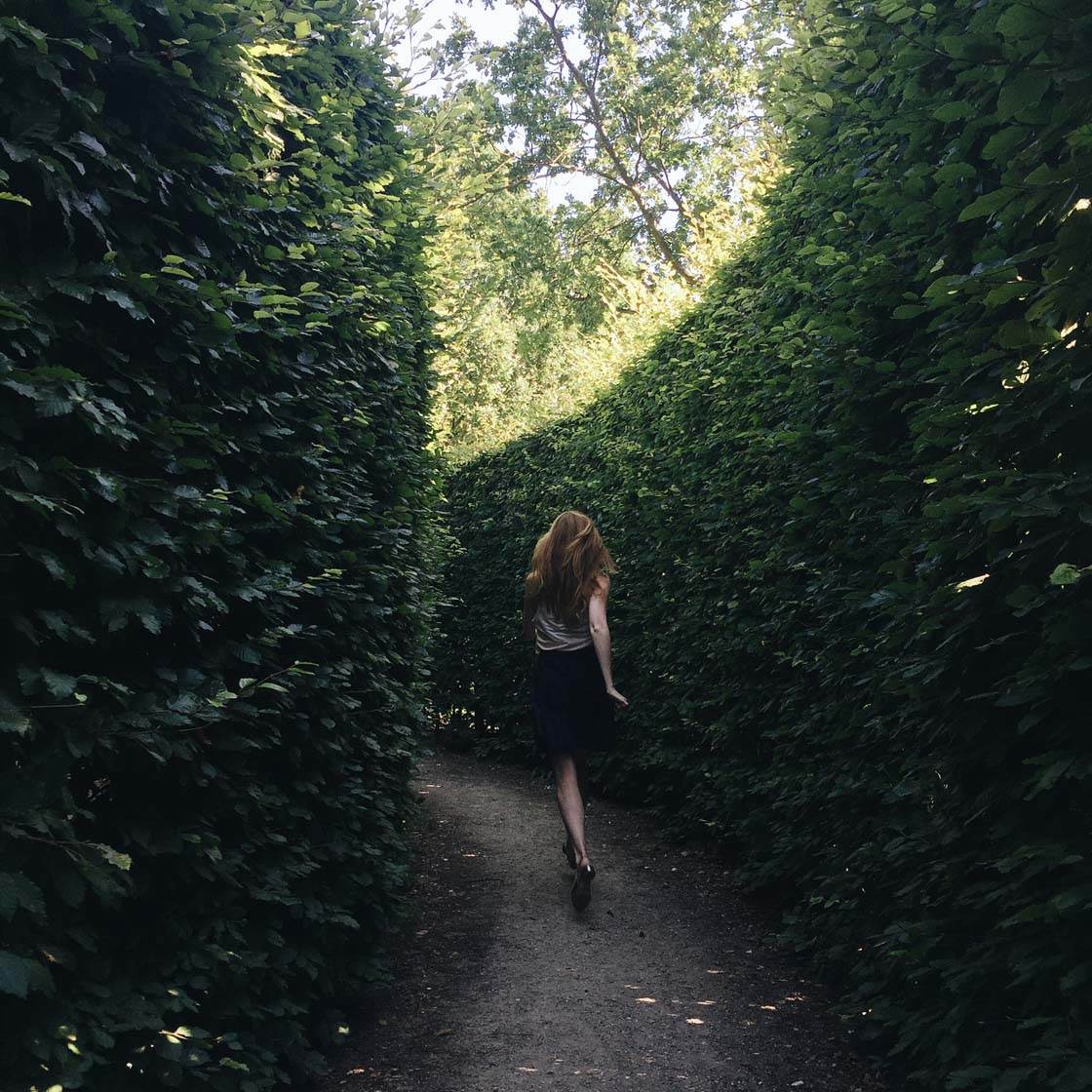 On my previous two trips to Japan I feel very lucky and privileged to have met so many lovely like-minded people, despite the language barrier.
I never would have met these people if it wasn't for Instagram. And today, some of these people have become real life friends.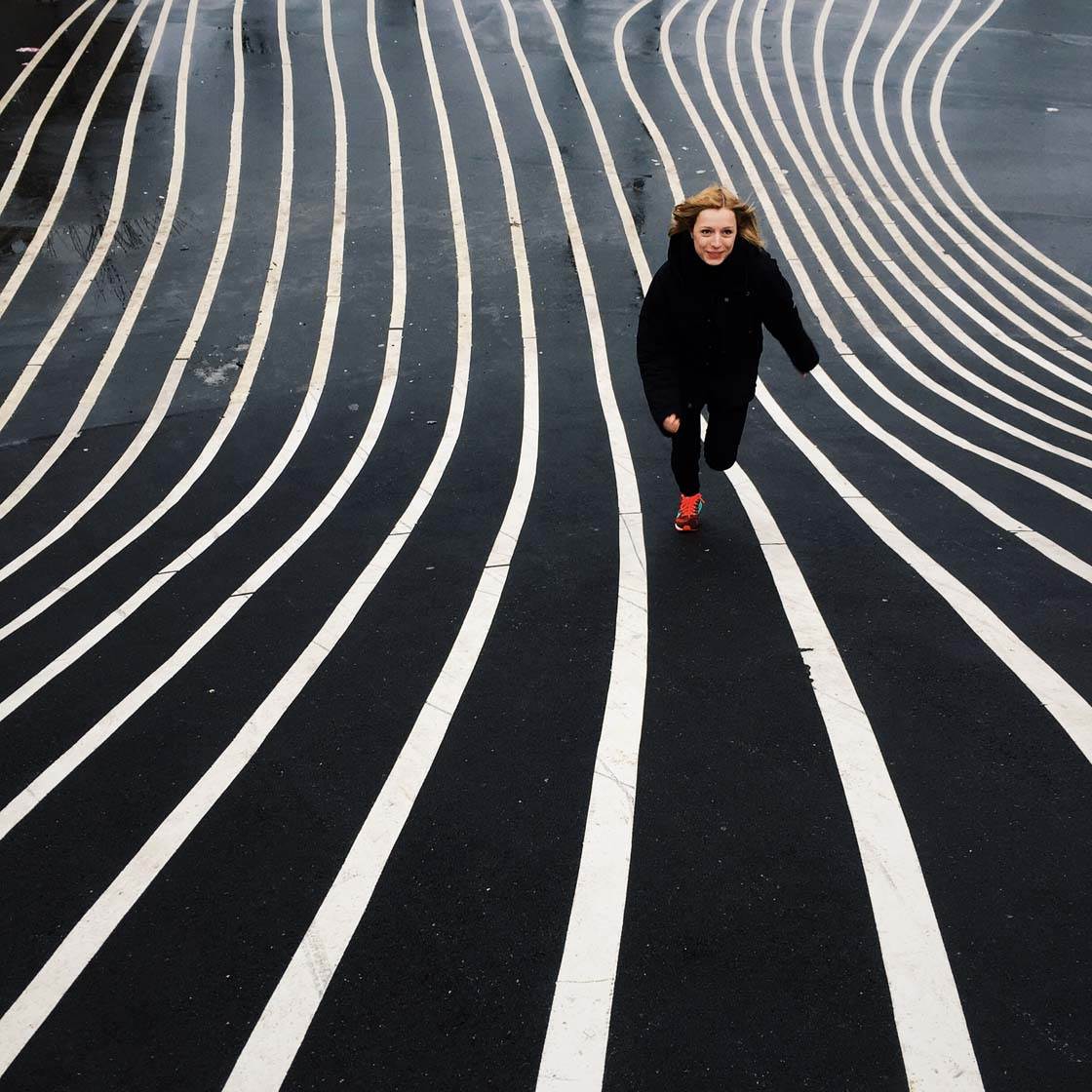 The importance of building relationships across age, gender and cultural boundaries is what truly matters to me.
That's what makes Instagram such as strong online photo-sharing platform.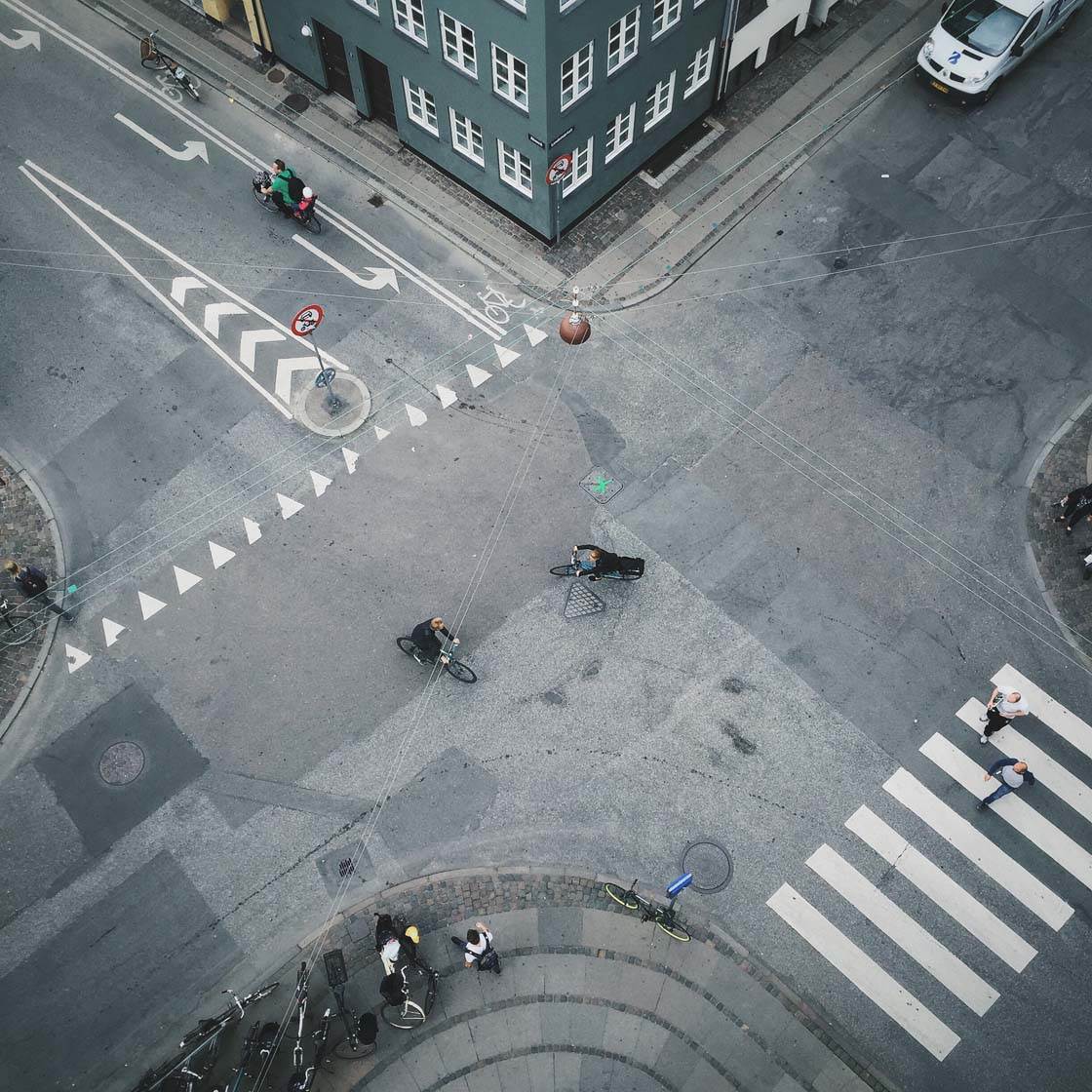 What tips do you have for beginner iPhone photographers who want to start taking more creative photos with their iPhone?
Go out and shoot with friends. Practice, and you'll be rewarded in the end.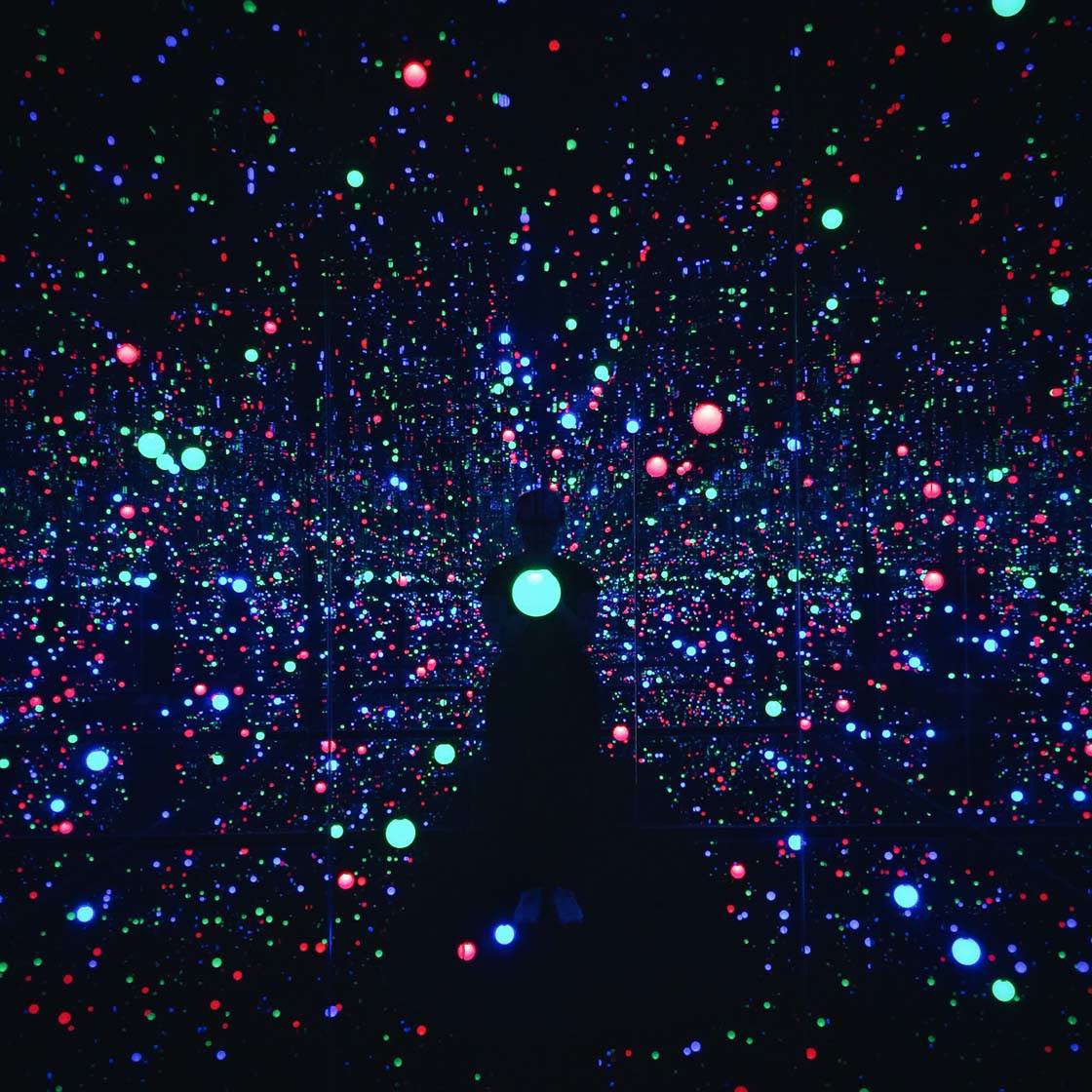 Which iPhone photographers do you admire the most?
I have a lot of favorite Instagramers, but I'm especially fond of the feeds of these three people:
@konaction for his series of images, especially from Berlin. He creates killer shots every time.
@ima_ju for his beautiful pictures with a great touch of poetry and love. I admire his ability for that.
@vincelsl for his creativity and playfulness.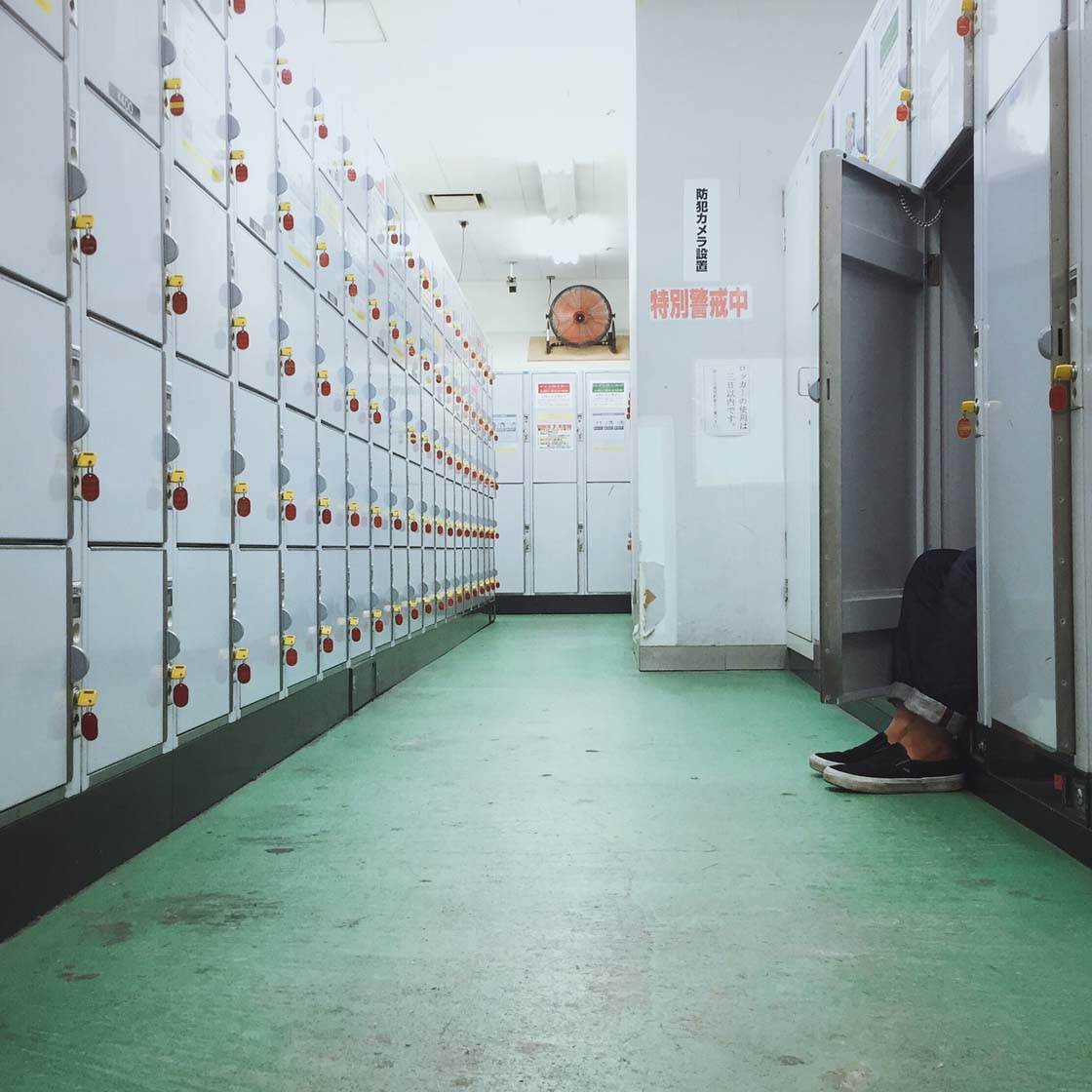 Where can we see your iPhone photography?
On Instagram @littlemycph and on my website: www.littlemycph.com