Do you use your iPhone for shooting videos? If so, then you may be very interested in the exciting new CS1 Cinematic Smartcase from Lumenati. This case combines the technological features of a digital device with the ergonomic design of a classic retro video camera. In this article, you'll discover how the Lumenati CS1 will turn your iPhone into a more practical video camera for shooting high quality and professional-looking movie footage.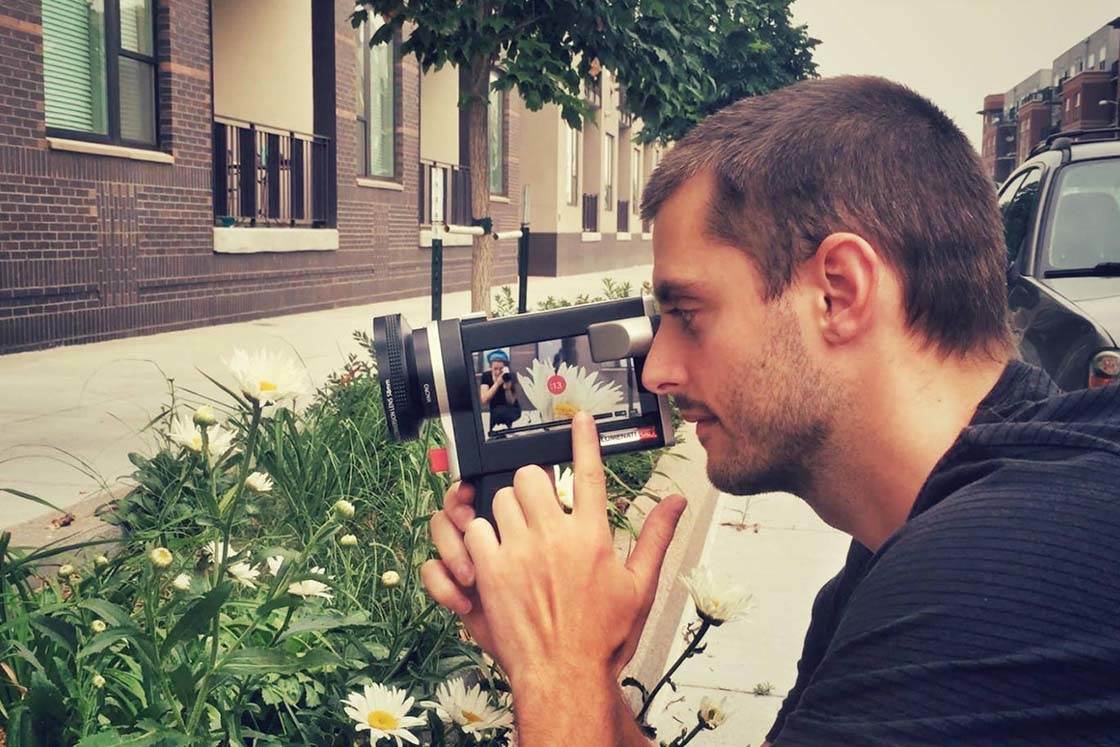 The Cinematic Smartcase is currently being funded as a Kickstarter project. Lumenati have already reached more than double their funding goal which shows how popular this product is going to be. The Kickstarter campaign ends on August 12, 2015, so you have until then to take advantage of their pre-launch deals.
A Radical (Yet Familiar) Approach To iPhone Video
So what exactly is the Cinematic Smartcase? The CS1 combines the technological advances of the iPhone such as digital shooting, on-the-go editing, and instant sharing of videos online with the ergonomic design and comfort of a classic 8mm film camera.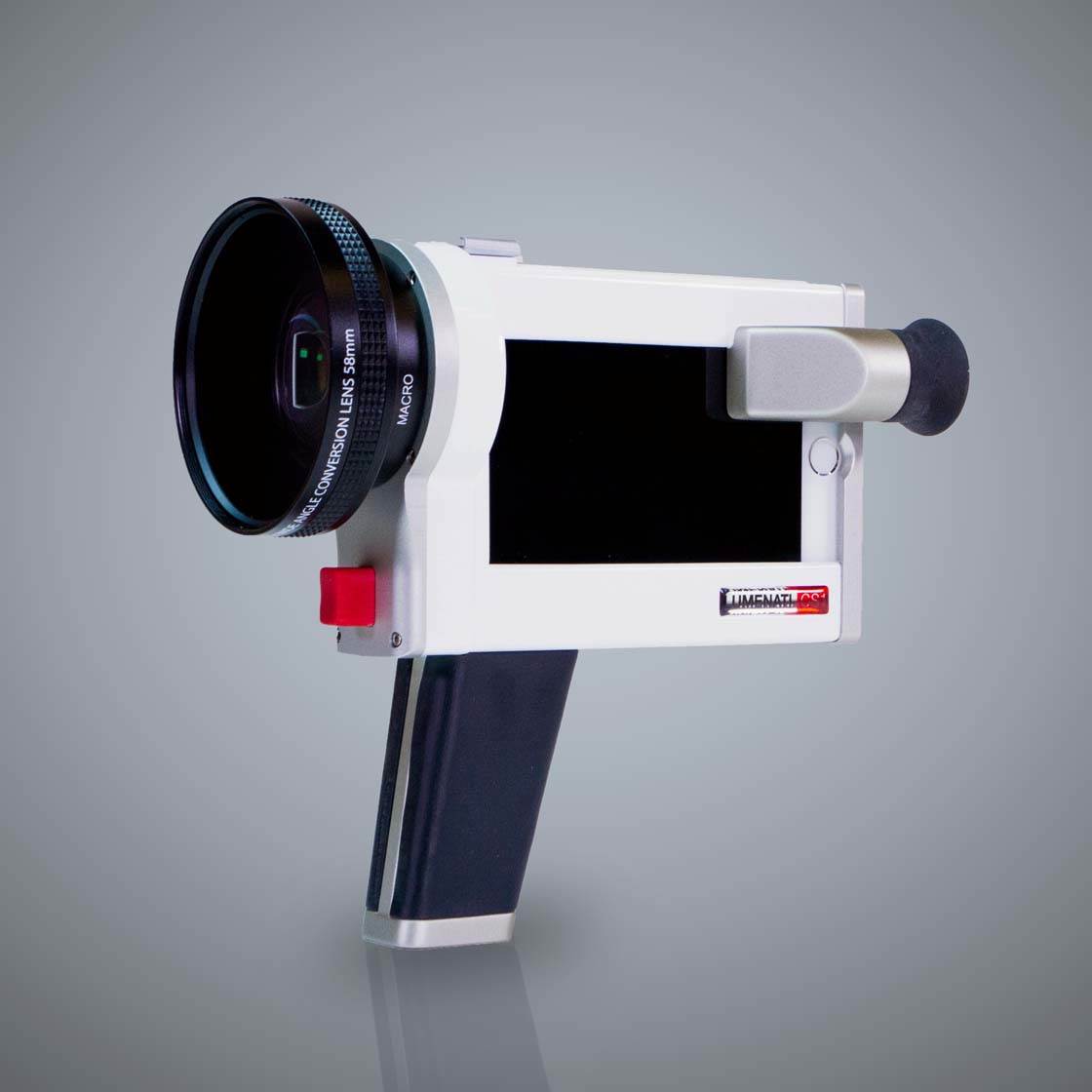 If you happen to be old enough (like me) to remember the joy of shooting movies with a super 8 film camera, then you'll quickly see the charm of this new product.
Even if you aren't old enough to remember those days, the sheer practicality of Lumenati's new Cinematic Smartcase may win you over. The coolness factor can't be denied either!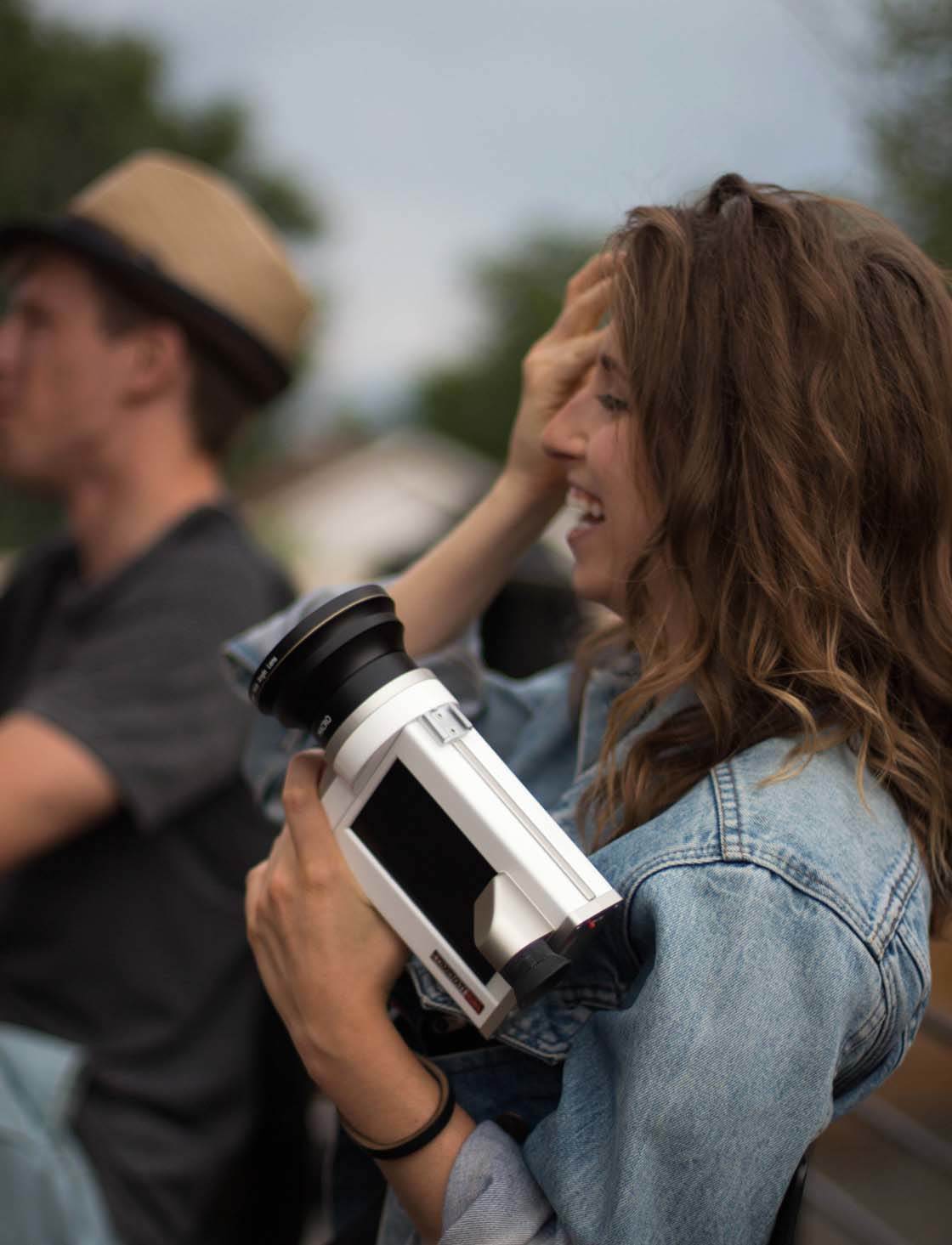 According to Lumenati:
The iPhone is already an incredible camera, but the ergonomics were never designed for film making. That's where we come in. The CS1 enhances the iPhone camera by creating the ability to attach lenses for numerous different shots.
Additionally, the CS1 enables the addition of filters, handles, microphones, and lights, which greatly enhance the overall quality of the filming experience. Place it onto a tripod for completely steady and beautiful video.
You can simply place their device into the CS1 just like loading an 8mm film cartridge back in the day. The lightweight, portable unit allows you to easily shoot steady video with your iPhone, and the intuitive trigger makes it easy to start and stop recording instantly.
The addition of a cold shoe mount allows you to attach lights, microphones or even additional handles to help stabilize the camera for sports and other shots where the camera would be in motion.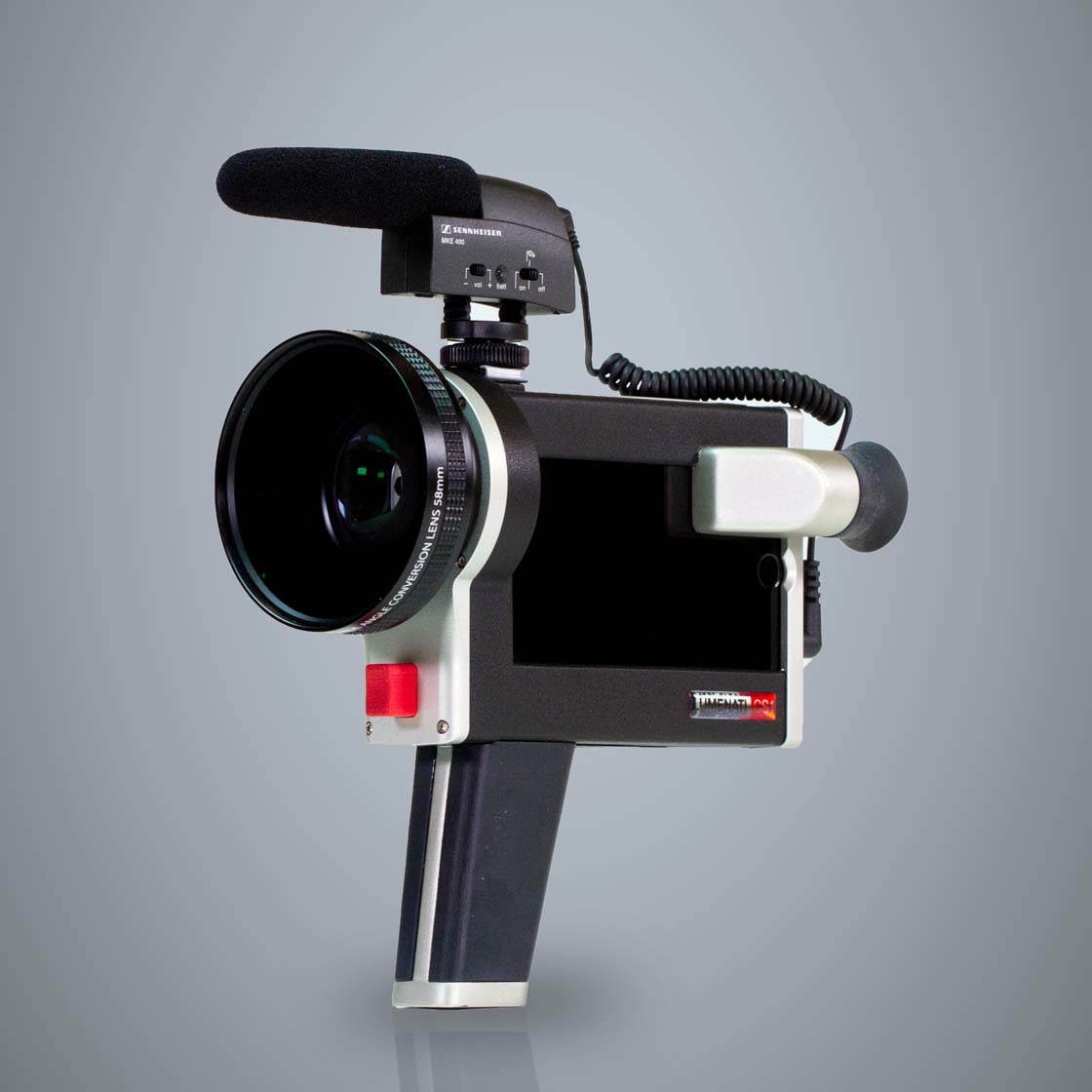 One stand-out feature is the included real-time viewfinder which allows you to easily see what you're shooting, even in bright sunlight (which is next to impossible when using the iPhone screen for shooting video).
CS1 Features Include:
Auto & manual focus
f/2.2 aperture
Five-element lens
Backside illumination sensor
Sapphire crystal lens cover
Auto image stabilization
Manual exposure control
Hybrid infrared filter
Compatible With iPhone 6 Only (For Now)
The Lumenati CS1 is currently compatible with the iPhone 6 model only. However, the company is also working on a model that will be compatible with the next generation iPhone (6s, or whatever Apple names it).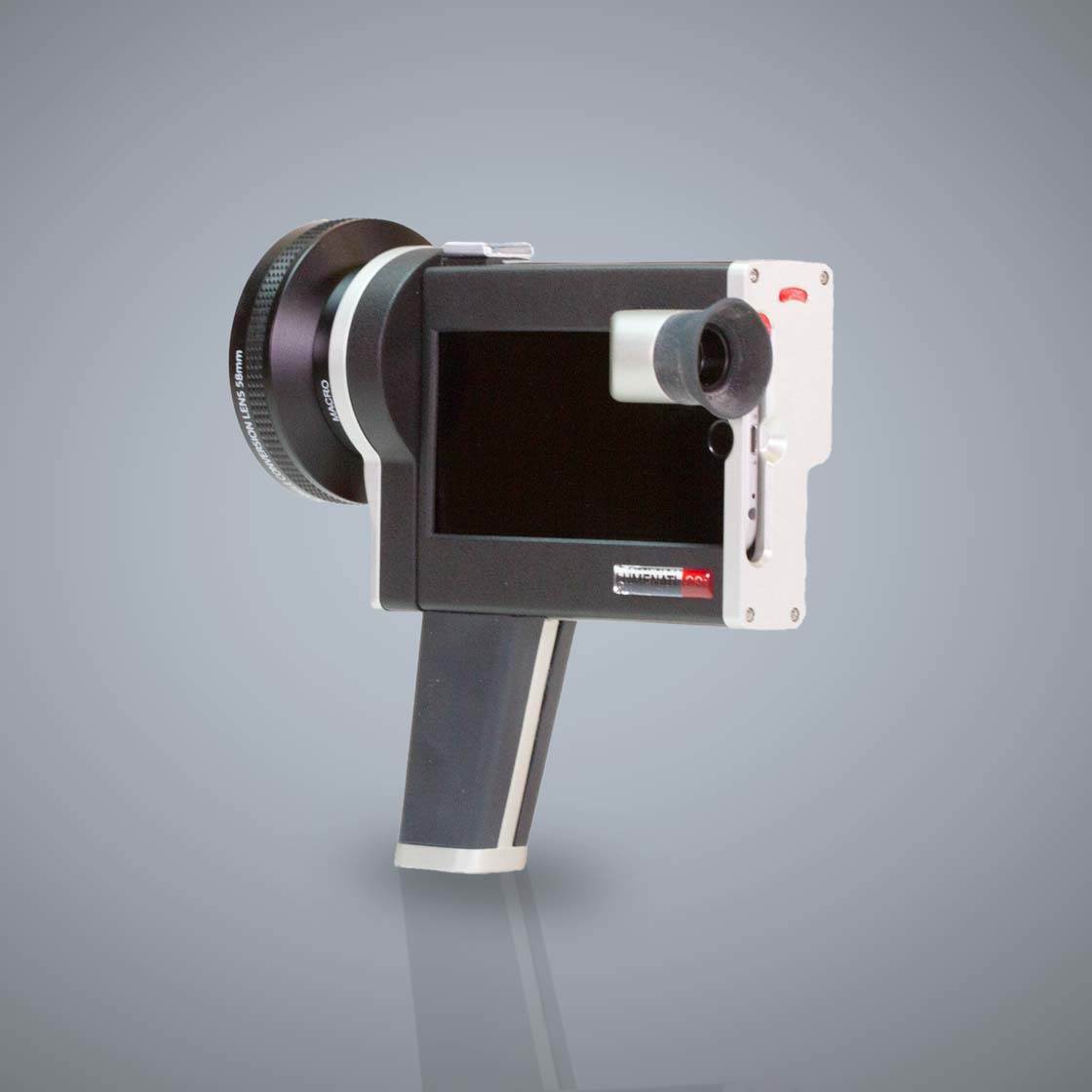 Anyone who opts to back the current Kickstarter campaign will have the choice of the iPhone 6 model or to wait for the next version in October, following the new iPhone release.
If this campaign is successful, the company is planning to offer options for as many iPhone sizes/models and other smartphone types as demand dictates. There's already a growing waitlist for an iPhone 6+ model as well.
Wide Range Of Available Lenses
The Lumenati CS1 uses a high-quality series of optical lenses. The available lenses include everything from wide angle to telephoto options. All of the lenses have been designed according to the standards for high resolution HD cameras.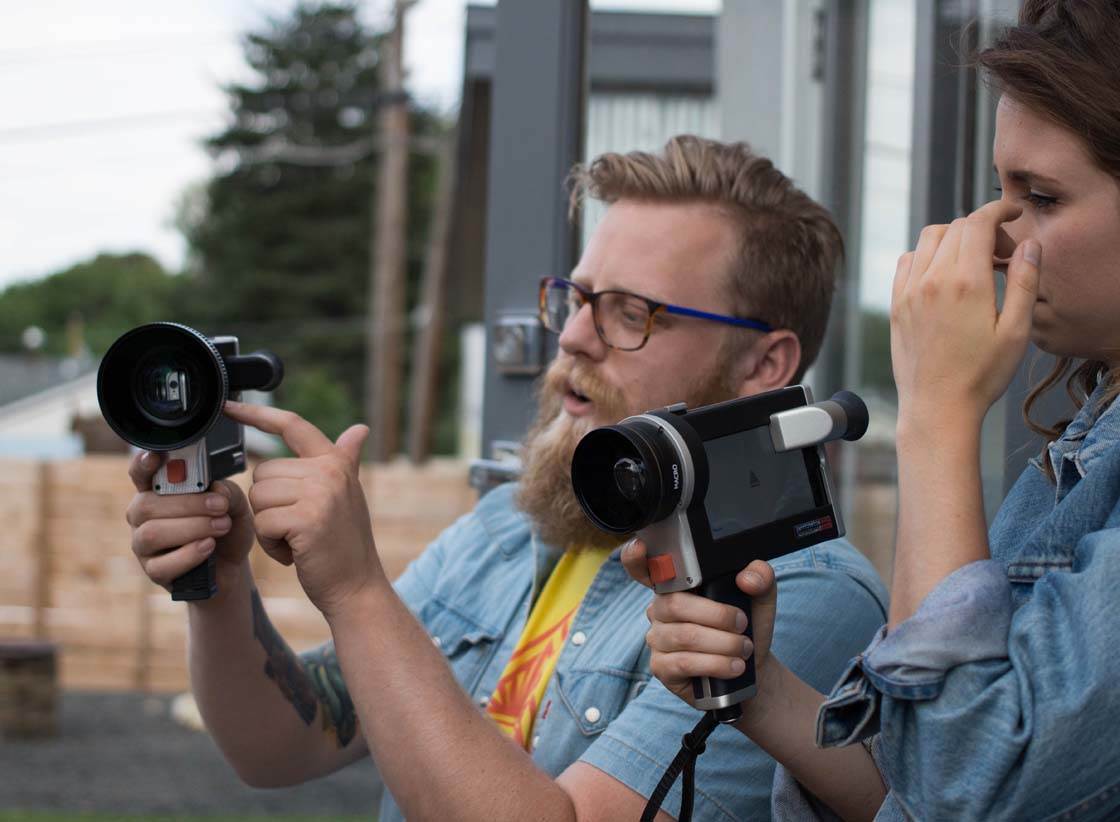 By using a standard 58mm interchangeable auxiliary lens format, the CS1 allows you to use any number of available third-party lenses as well, including super wide and fisheye lenses.
This means that users aren't limited to using only the lenses available from Lumenati, which is great news for those looking for flexibility and variety.
About The Developer
Lumenati is a creative community based in Denver, Colorado. Lead by co-founders Scott McDonald and Alex Bogusky, Lumenati seeks to change the way creatives work and collaborate.
A modern take on Andy Warhol's Factory, Lumenati is a collective of filmmakers, artists, writers, musicians and inventors. You can learn more about this community of creatives at www.lumenati.co
Final Thoughts
While we typically focus on still photography here at iPhone Photography School, many of us also shoot video with our iPhones.
While the Lumenati CS1 may be overkill for the occasional quick video of family and friends, many folks are using their iPhone's high-quality video capabilities to shoot professional-looking videos. And the CS1 may be just the thing to improve this video recording experience.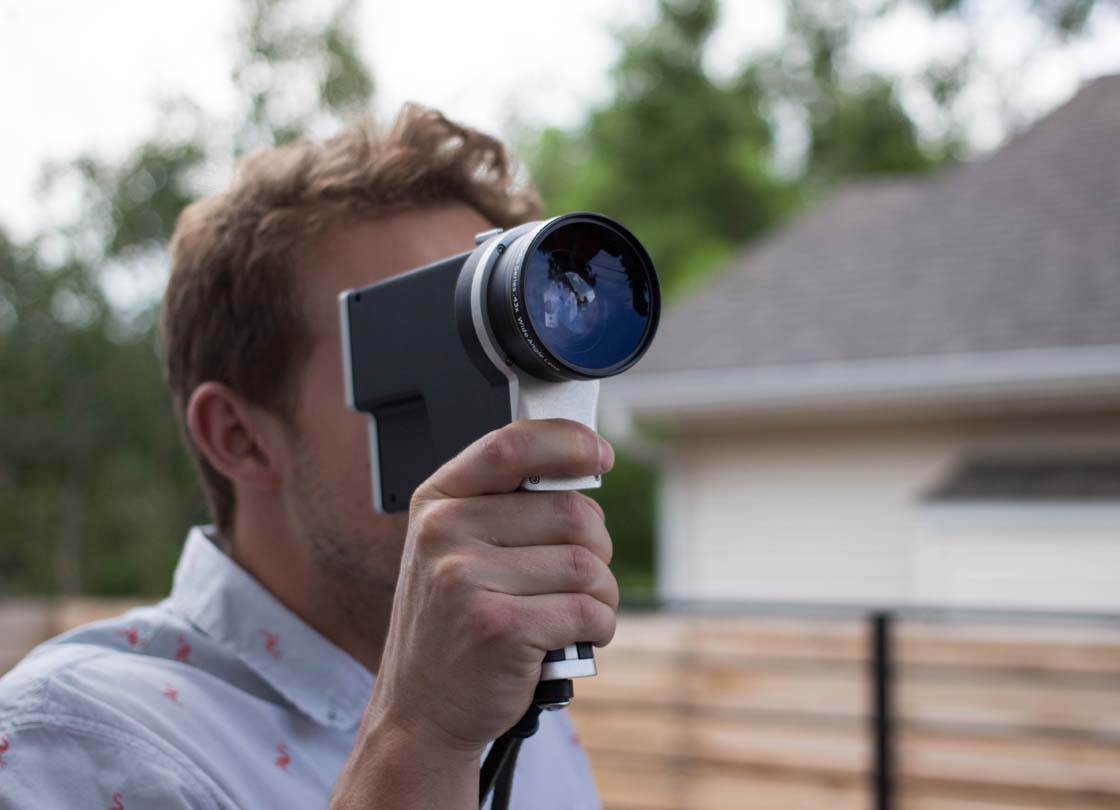 Overall, the design of the CS1 promises to provide a very comfortable and convenient means of shooting professional-quality video with your iPhone.
For more information, or to back this project and take advantage of the pre-release deals, visit the CS1's Kickstarter page. Prices start from $150 for a CS1 case and wide angle lens.