iOS 7 has been out for a couple of days so I've had a chance to really explore it from a photographer's standpoint. Overall the new  iOS is a fantastic update that I absolutely love. Two days later it still cheers me up every time I pick up my iPhone. Needless to say, no software has done that to me before.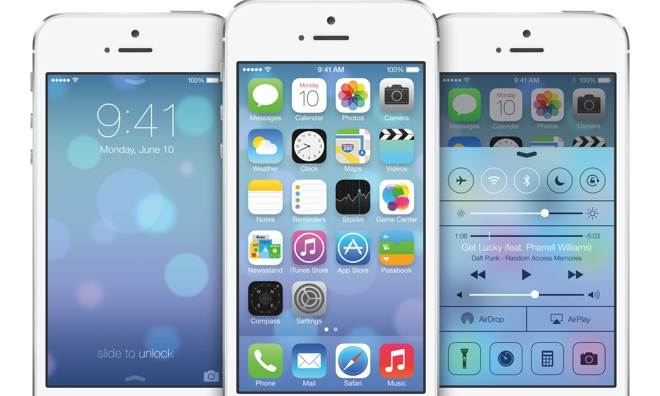 However, there are some small changes that have made the iPhone 4/4S with iOS 7 a significantly worse camera for those of us who take photography seriously. What are these changes that I'm talking about? Read this article to find out. 
The New Camera App
In this video I walk you through all the new features of the iPhone's default Camera app, and you'll find out why it's now worse for composing photos with the iPhone 4 and 4S.
As explained in this video, the camera viewfinder is now partially obscured by camera controls, and it is no longer  accurate on iPhone 4/4S as the photos are in fact wider than what you see on the viewfinder of the iPhone. The iPhone takes photos at 4:3 aspect ratio, but the viewfinder on iPhone 4/4S is now at 3:2 aspect ratio.
Now, what does this mean to you?
While recreational camera users will hardly notice any difference, I quickly noticed that a few of my shots were poorly composed with the important subjects being placed too much towards the center vertically. When I started investigating the issue afterwards, I soon realized that the problem was in the faulty viewfinder.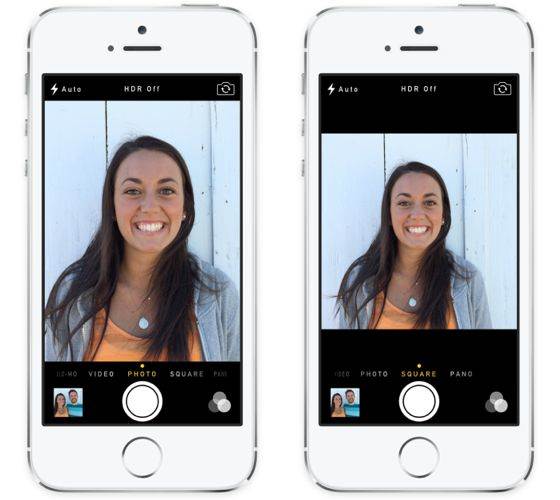 This issue alone might be enough to make me permanently switch to a different camera app like Camera+ or ProCamera. Until I get my iPhone 5S, that is. As you can see in the screenshot above, none of this is a problem on the taller screen of iPhone 5/5S where the controls don't obscure the screen and the viewfinder has the correct aspect ratio.
Another issue with the new camera is that it's no longer possible to take photos by holding and releasing the shutter button. In the past, all versions of iOS had this feature which helped photographers reduce camera shake while at the same time making it easier to capture fast-changing action scenes.
This useful feature is now gone as it's replaced by burst mode, which can also be useful in certain situations. Thankfully, not everything is bad in the iPhoneography universe. I also have to praise Apple for making photo capture a tiny bit faster and thus reducing shutter lag in iOS 7, a difference that is clearly felt on iPhone 4S.
The New Photos App
In this video I walk you through the new features of the Photos app in iOS 7.
While I couldn't show this on the video, there is also an issue with aspect ratios in the new Photos app. It's no longer possible to display an uncropped landscape photo in fullscreen mode. Instead iOS just shows the 4:3 photo into 3:2. In the past versions of iOS you could just zoom out to get the 4:3 version with letterboxes on the side, but that option is now gone.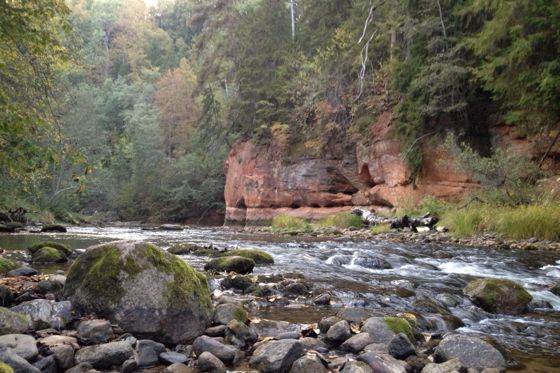 The photo above – which is in fact a screenshot of the iOS 7 Photos app – shows a river scene I shot yesterday (it's the same photo that I composed correctly for 3:2 but not 4:3 thanks to the new viewfinder). Notice that there's hardly any sky in the scene. However, we get an entirely different picture simply by rotating the iPhone.
See the difference in the sky and in the foreground? It's the exact same photo; I only rotated the phone. It used to be that you could just zoom out to get the full uncropped version of any image (which I used to do a lot), but this feature is also gone from iOS 7. Thus the only way to see a landscape photo accurately in iOS 7 is to display it in portrait.
Update: Rich pointed out in the comments that you can view the full 4:3 landscape photo in landscape orientation by first zooming in and then zooming out on the photo. It doesn't make much sense, but at least it works. 
As an iPhone photographer, I obviously have a problem with this and I really hope Apple fixes this issue in a future update.  I haven't had a chance to test the landscape cropping issue on iPhone 5/5S, but it's clearly a problem on iPhone 4/4S.