iColorama is a great photo app with countless editing options and effects that go beyond the basic adjustments found in most photo apps. In particular, there are some interesting effects that you won't find in other editing apps such as Warp and Glass.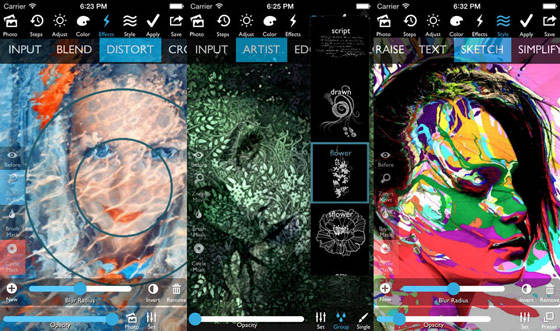 Many iPhone artists that I have interviewed including Geri Centonze and Davide Capponi (Rubicorno) use iColorama as an important part of their photo editing workflow.
This app is available for iPhone as iColorama S ($1.99) and for iPad as iColorama ($2.99).
iColorama S Giveaway (Ended)
The giveaway is now over. If you won, you have been notified via the email address that you used to participate or that is associated with your Facebook account. 
I have 25 promo codes of iColorama S for iPhone. To win a free copy of the app, simply enter using the giveaway from below. You get one entry for following iPhone Photography School on Facebook, one entry for following me on Twitter, and two entries for posting a tweet with a link to this page. One person can only win one copy of the app.
Winners will be selected randomly and notified via Facebook or email. Make sure your email address is correct or your code will go to someone else. Your email address will only be used for contacting you in case you win. If you also want to sign up for iPhone Photography School email newsletter, there is a separate form below this post.
Special thanks to the developer of iColorama for kindly providing the promo codes.