Today I am very excited to publish an interview I recently did with Davide Capponi. Also known as Rubicorno, Davide is an insanely talented and creative iPhoneographer who applies unique post-processing to create beautiful art right on his iPhone.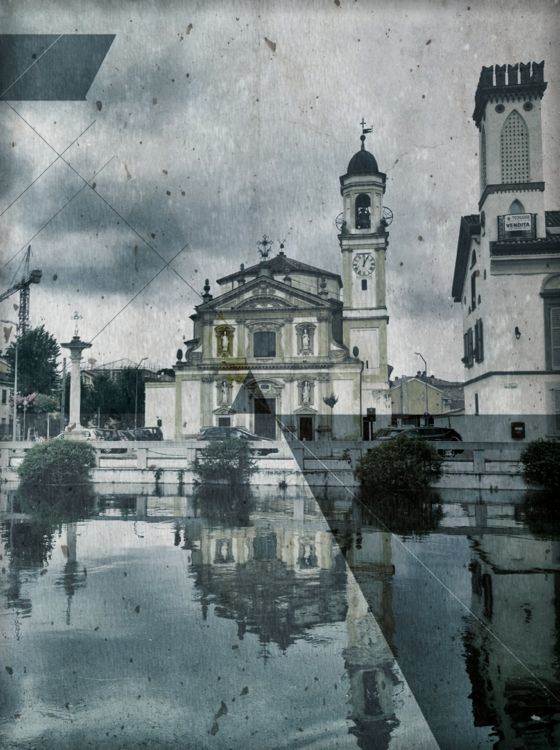 While his photos speak for themselves, in this interview you're going to learn more about Davide and his unique approach to iPhoneography.
Tell us a little bit about yourself.
I live in Italy, partly in Torino, where I was born, and partly in Milano, where I work as a senior manager of an IT services company. My life is on the run and from this point of view mobile photography fits very well, enabling me to shoot and edit wherever I am, something I would not be able to achieve with my DSLR gear.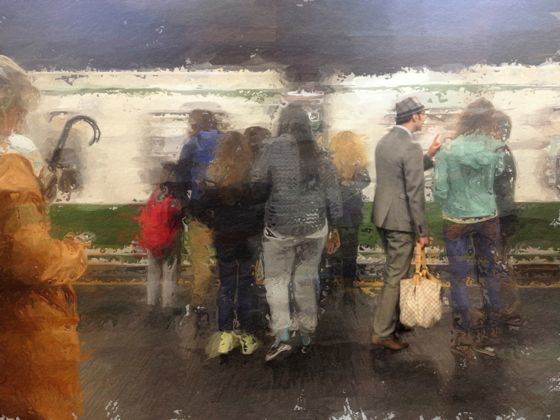 How did you become a passionate iPhoneographer?
I don't have a formal training in art or photography, but photography has always been my passion. When I was a kid my very first camera was a glorious Diana F. Later I put my hands on a Olympus OM2 Reflex and learned analog photography techniques on my own, mainly through books. However, over time I was shooting less and less, and I lost interest in photography.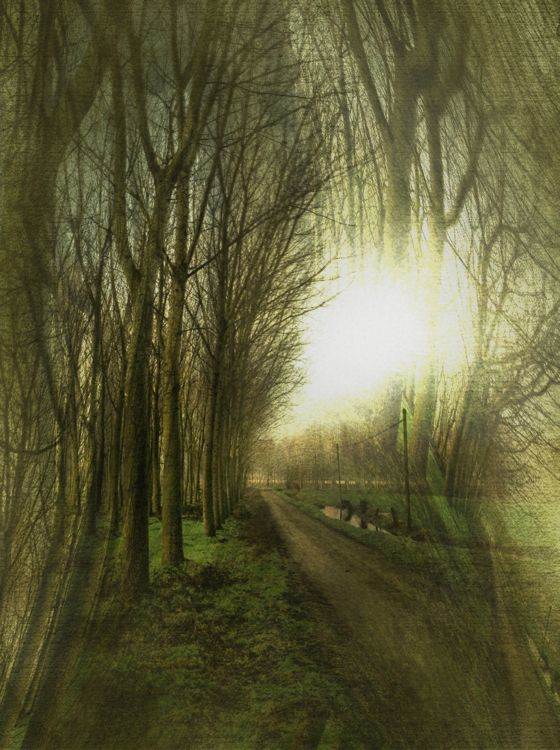 Then I bought my first iPhone, a 3GS, in November 2009, but at first I seldom used the camera. In the second half of 2010 I tried Hipstamatic, and this was the moment when I discovered the potential of the iPhone as a tool for creative photography. At that time I went on a business trip to Kazakhstan and had my first iPhoneography reportage from there.
A few months later, in March 2011, I registered on Instagram and my iPhoneography journey truly began. After that I found out about other social environments more dedicated to mobile photography such as iPhoneArt and P1xels, and progressively refined my techniques and my style.
As a result I had my photos on display at Turin Artissima Art Exhibition in 2012 as a part of a collective mobile photography exhibition, in London as a part of the exhibition Pixel Revolution, and in Berkeley and Bremen in the exhibition Pixels: The Third Wave.
Since November 2011 I use an iPhone 4S and an Olloclip, a fantastic add-on, my favorite lens being the wide angle one.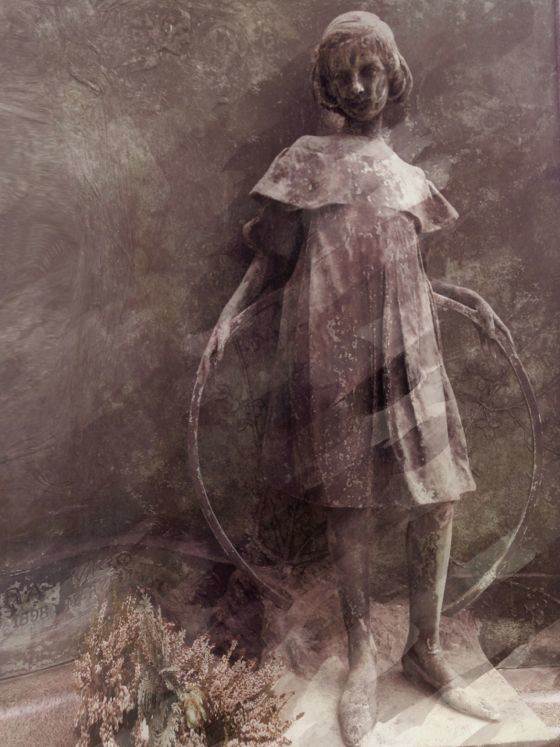 Most of your photos are heavily edited, often adding new shapes and textures on top of the original image. Why do you prefer to do such heavy editing on your phone instead of using a computer?
Most outsiders see mobile photography as something one would do when a "real" camera is not at hand. There is nothing more wrong. Mobile photography is not something less than traditional photography. It is something else.
There are many factors that shaped mobile photography to be what it is: the social factor, the technological limitations (at first especially), mobility, and foremost the fact that the camera is also a portable computer.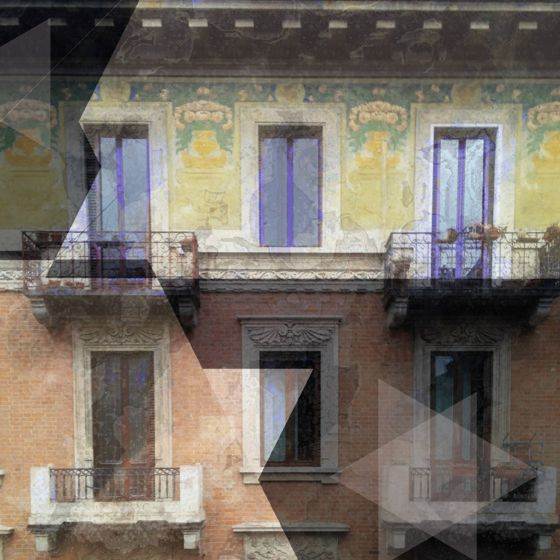 These factors lead mobile photographers to develop a new and different creative language and editing on your smartphone is a part of this. Besides, Photoshop editing is easily recognizable, while on the iPhone you have hundreds of editing apps that together allow you to create a truly personal style of editing.
Could you briefly outline your photo editing workflow? What do you start with, and how do you decide what effects to apply?
First I must say that I am a lover of "the best of breed" approach: rather than using a single app that does a bit of everything I prefer to use multiple specialized apps. For shooting I use ProCamera and ProHDR, FastCamera for shooting street, and SlowShutterCam for achieving particular effects.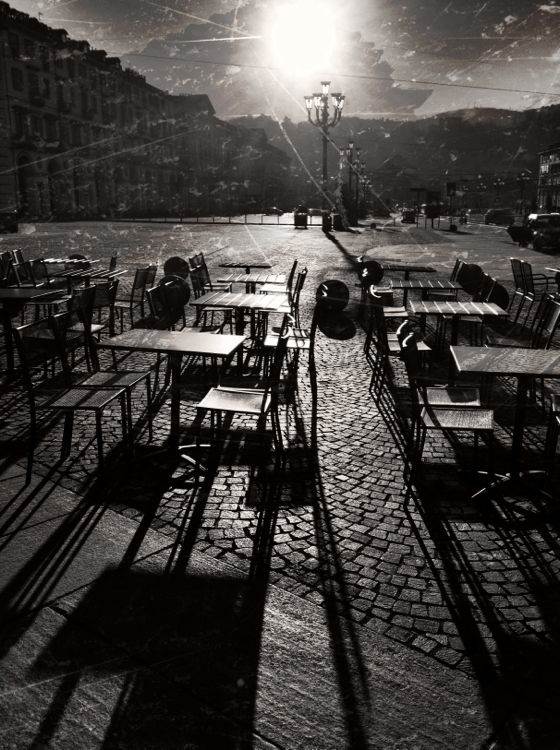 The next step in my editing workflow is Snapseed, which I use for cropping and basic adjustments (levels, contrast and saturation). Depending on the objective of editing at this point I use a number of alternative or complementary apps:
If you could only use one photography app, which one would it be and why?
This is a hard question for me as I seldom use less than 4-5 apps per photo. Possibly I would choose Filterstorm, a classic and versatile all-around editing powerhouse.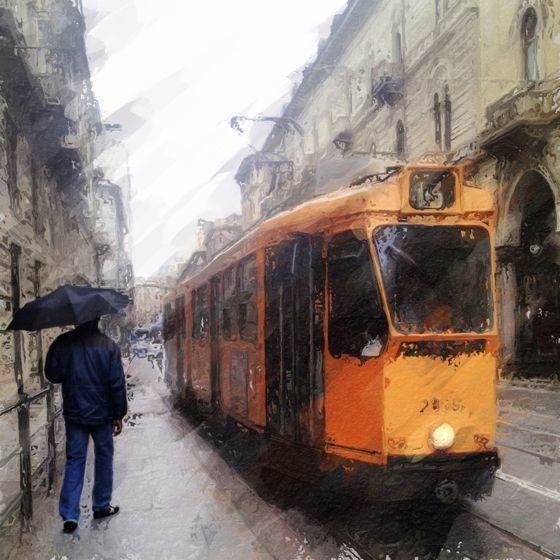 What advice do you have for novice iPhone photographers who want to improve the quality of their photos?
The first advice is to connect with other iPhoneographers. The choice of networks is vast: Instagram, EyeEm, dedicated Facebook groups, Google+, etc. Many mobile photographers talk about their process of shooting and editing in detail. Valuable tutorials can also be found on many excellent blogs such as iPhone Photography School.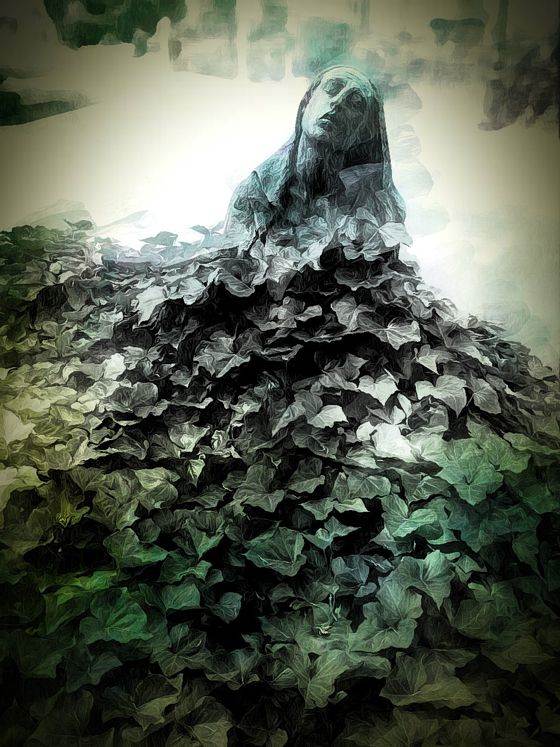 The second advice is to shoot, shoot and shoot again, and then publish the best to get feedback. And as an app for starting, I think Hipstamatic is still an excellent choice.
Can you briefly describe the story and editing behind your three favorite iPhone photos?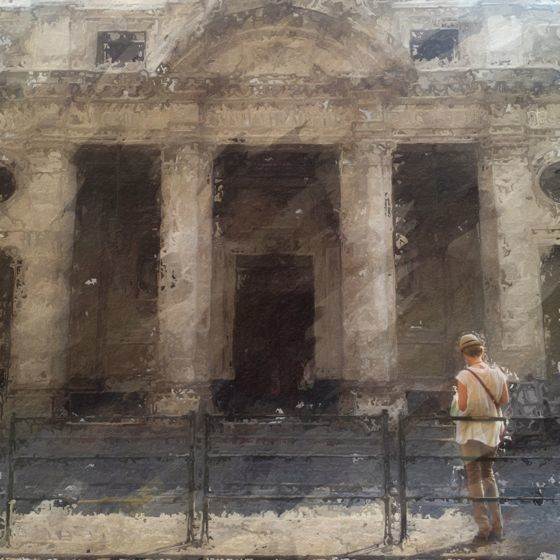 The Waiting – 16
This photo is part of the series The Waiting. This series of street photography is about people and their relationship with public transport. This was shot with ProCamera, cropping and adjustments were done using Snapseed, further editing was done using Filterstorm, Repix and Glaze.

Strange Beauty – 11
This photo is part of the series Strange Beauty: facades of houses and palaces with superimposed geometric patterns. The app used to shoot the image was ProCamera, cropping and adjustments were done using Snapseed, and further editing was done using Decim8, Deco Sketch and Image Blender.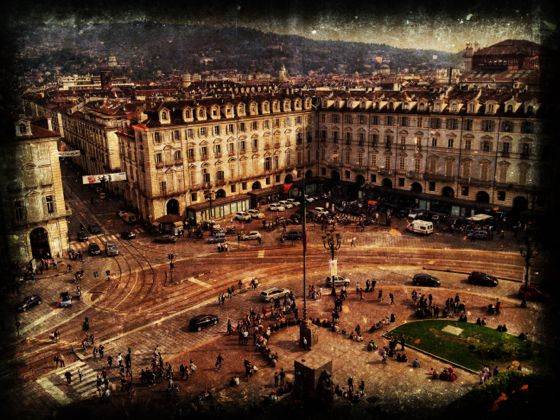 This Town
This photo was taken in Piazza Castello in Torino, taken from Palazzo Madama, the Queen's Castle. The app used to shoot the image was ProCamera, cropping and adjustments were done using Snapseed, and further editing was done using Modern Grunge and PhotoToaster.
Where do you think mobile photography is headed in the future?
Mobile photography is moving from a pioneers' era to a mass phenomenon. It seems to be that the gap between photo bloggers and creative photographers is now widening, Instagram itself after the acquisition by Facebook is now focusing more and more on social and less on artistic value.
So there is a migration to more selective networks such as iPhoneArt and EyeEm or to communities such as We Are Juxt, AMPt and The New Era Museum. I think that this trend will evolve more and more in the future.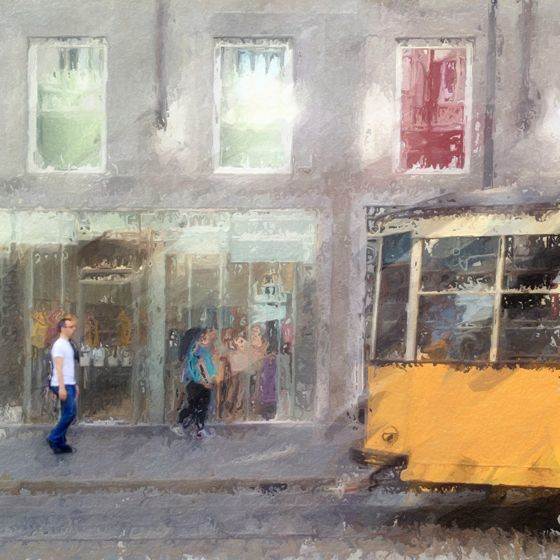 From another point of view there is a path of technological convergence between the world of "classic" digital photography and what we see in the Samsung Galaxy Camera (a connected point-and-shoot with a sim and Android features). As always the market will shape the future of these products and this will have a clear impact on what mobile photography will become.
Where can we learn more about your photography?