It's surprising how hard it is to take great photos of groups. It seems that as hard as you try, someone is always looking away, blinking or not looking their best in the photograph. In this tutorial, you'll discover seven simple techniques that will help you capture picture-perfect iPhone group photos.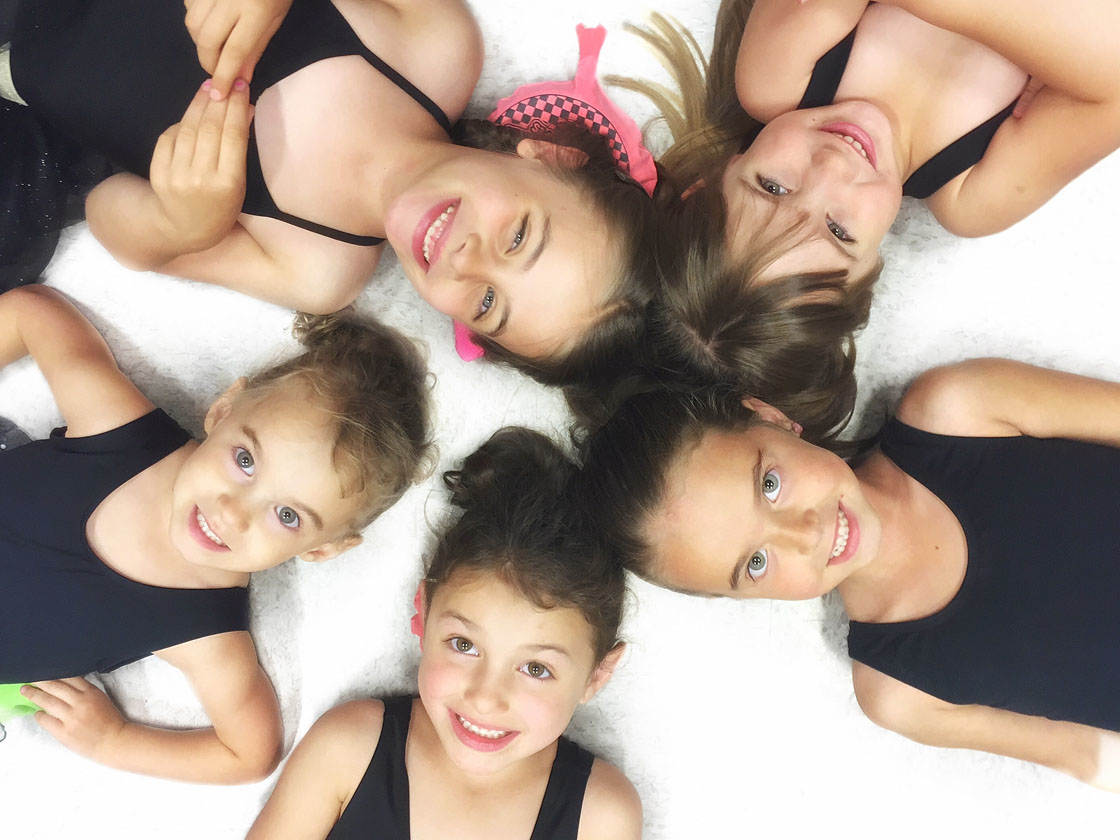 Whether you're shooting for a professional-looking photograph or a quick keepsake, following these steps will help you create images you'll treasure for a lifetime.
1. Get The Timing Right
Timing your photo correctly is absolutely critical. Of course, you'll want to select the time of day when the light is best. But much more importantly, you'll want to choose the time when your subjects have had the most rest and are looking their best.
The sports photo below is not a very flattering group shot. Yes, everyone is positioned nicely, and some children have great smiles. But some members of the group would clearly rather be somewhere else.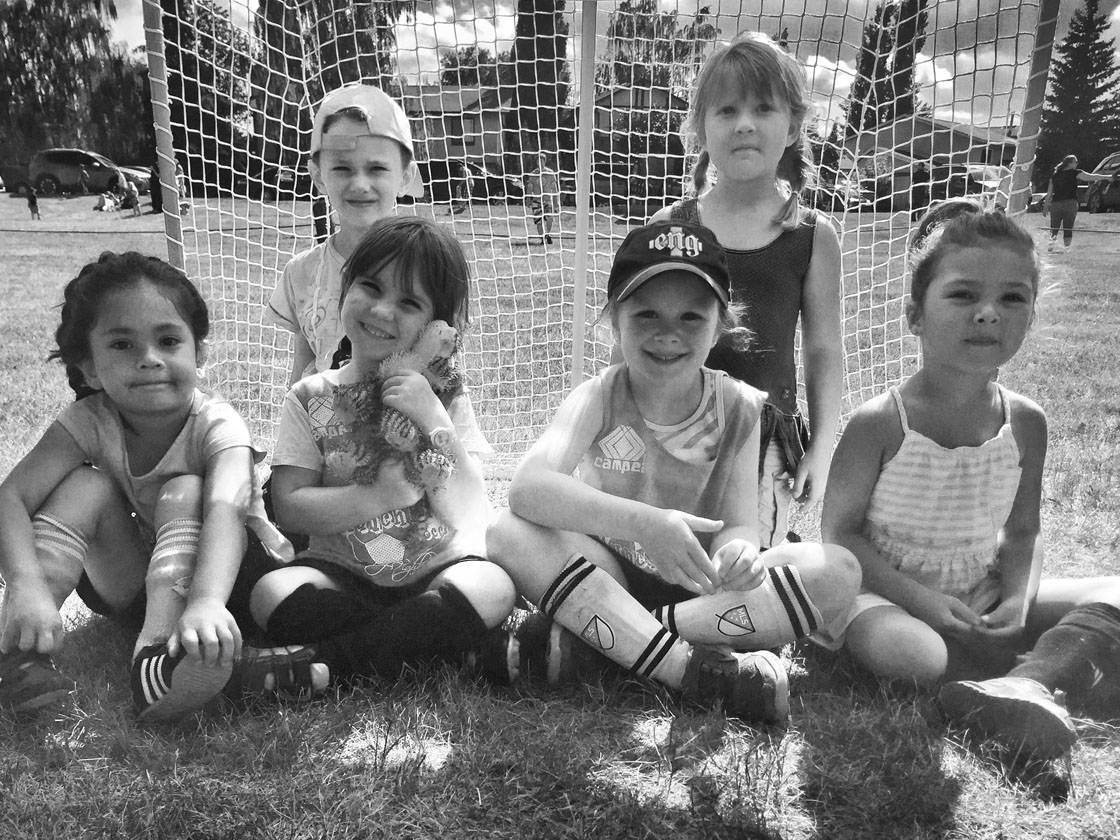 What's the difference between the sports photo above and the one of the Canada Day children below? The answer is simple: timing.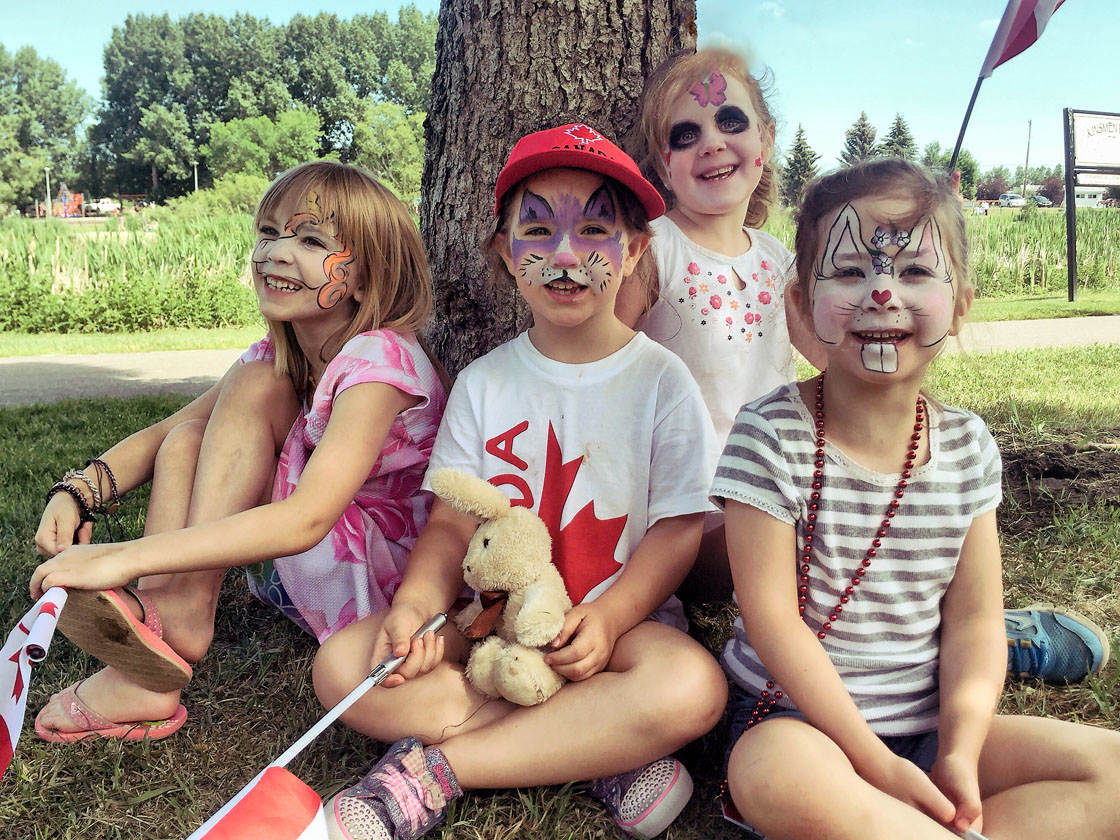 The sports photo was taken on a hot day, at dinner time, after an hour of soccer play. The children were asked to sit or kneel and then say the magic word "cheese."
The Canada Day photo was taken at the very start of the festival. The children weren't hungry or tired, and everyone was in good spirits. The result is obvious in their universally cheerful smiles!
So, what does this mean? If you have to take a group photo at an event (which is where most group photos are taken), it's generally a good idea to rally your group as early as possible to take your most memorable group photo.
Take advantage of your subjects' positive energy before they have a chance to get tired and hungry or need to fix their hair and make-up.
2. Communicate Your Vision
Before you even get started with a group photo, you'll want to gather everyone together and talk about what type of photos you'll be taking and what to expect along the way.
If you're photographing adults, you'll want to share your vision of the final product. It's a great idea to encourage your group to share and contribute their ideas.
Who should be in front? Should anyone be holding a prop, wearing a special item of clothing, or standing in a particular spot?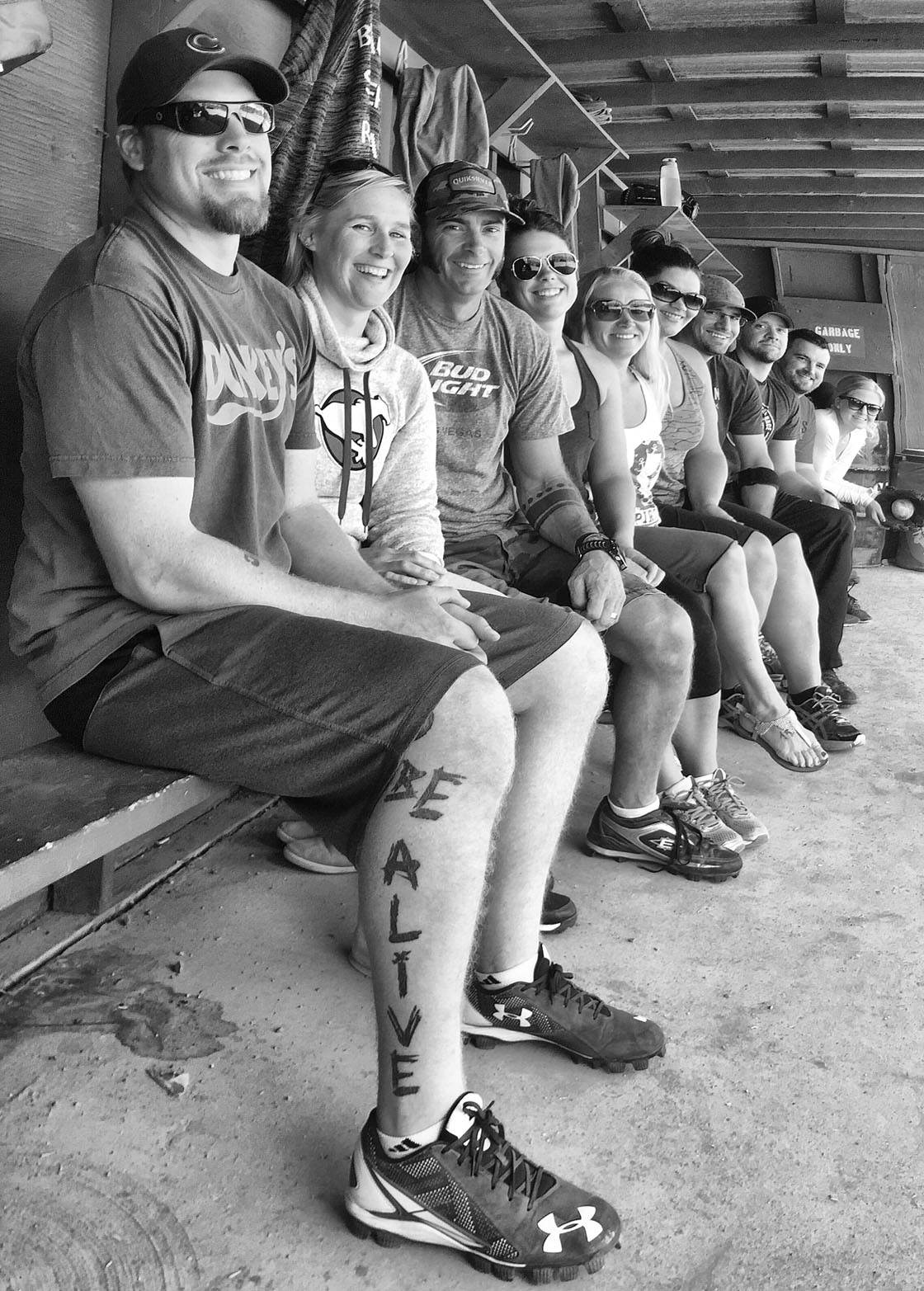 Let everyone know "if you can't see me, I can't see you." Encourage everyone to lean forward or move their head so that they can be seen clearly.
If you're photographing children, you can turn the conversation into a game, a challenge, or an opportunity. For example, "Today I'm going to take your photo and I want you to teach me your best dance moves. Can you show me how to do a ballerina pose?"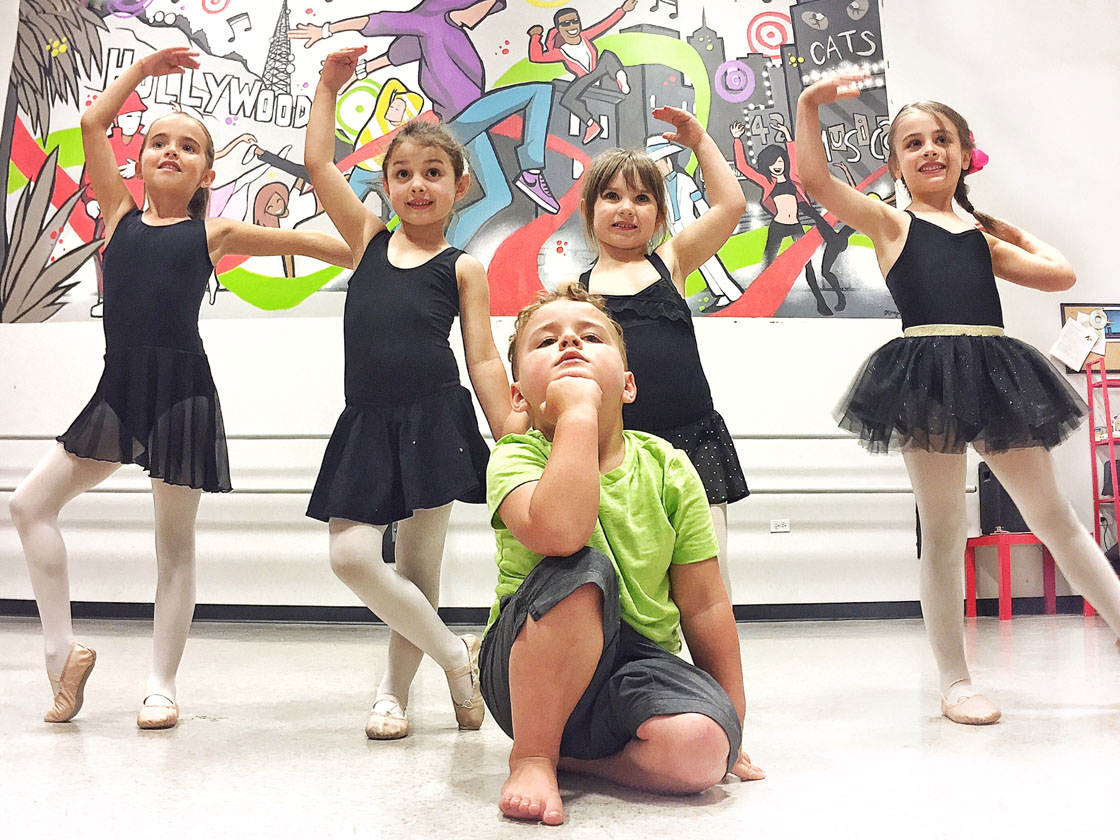 3. Compose Your Photo
Effective composition can take your group photo to the next level. Positioning your subjects to follow general composition rules rather than posing will allow you to achieve amazing results with a natural candid feel.
While you may be tempted to line your subjects up and have them face the camera with big smiles on their faces, you may want to try a more unusual approach.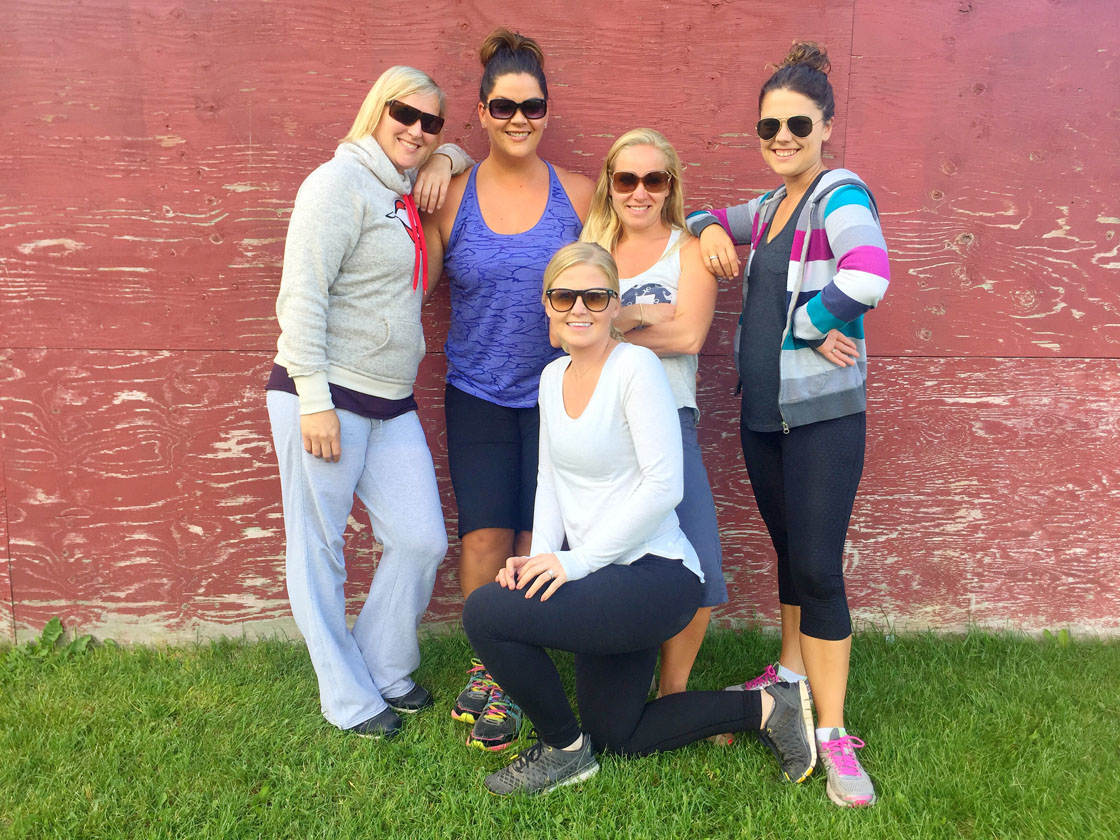 In this photo, the ladies are positioned with a triangle composition technique (faces all in line to make a triangle). This composition technique adds a little bit of interest to the photo and captures the casual effect naturally.
This picture of young dancers shown below is an excellent example of unique and interesting composition. The girls aren't looking at the camera, but if you look closely you can see their faces reflected in the mirror.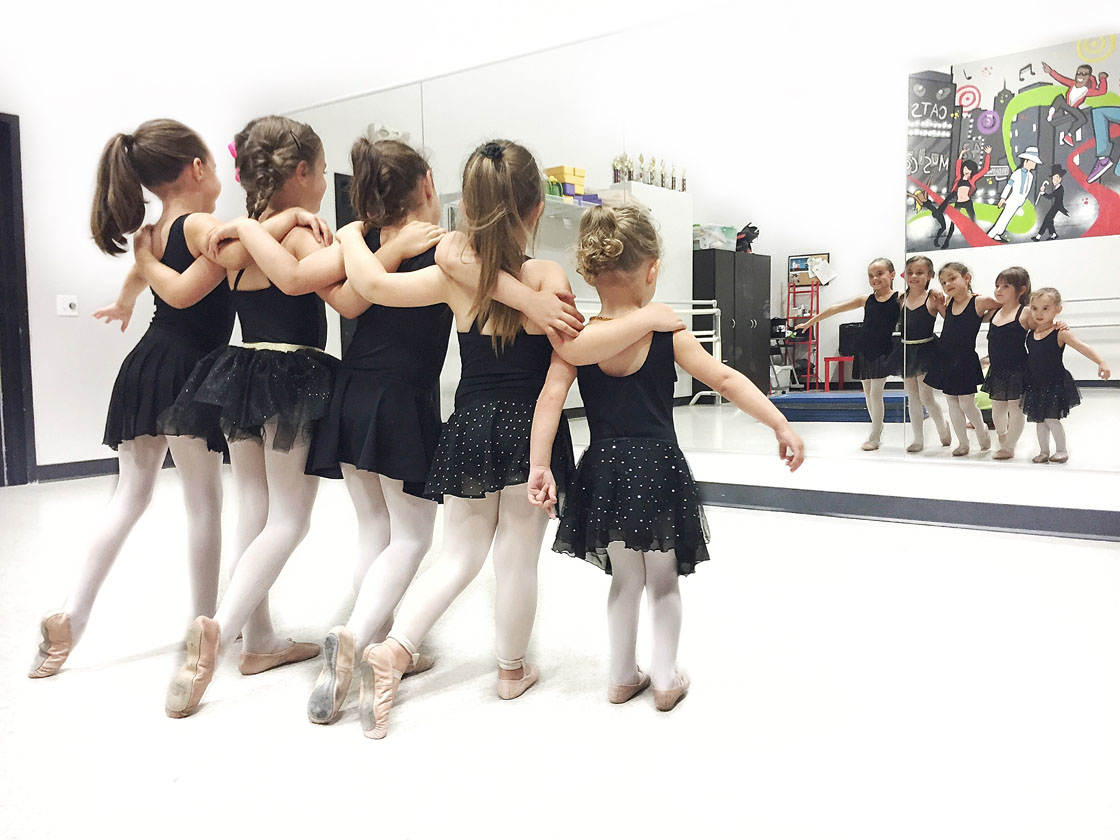 Even though the girls don't all have smiles on their faces, the group shot is beautiful and natural.
When you have a small group of people (like the hockey boys below), positioning them in a straight line works very well. Try that pose with a larger group, though, and you'll wind up with with a lot of dead space in the top and bottom of your photo.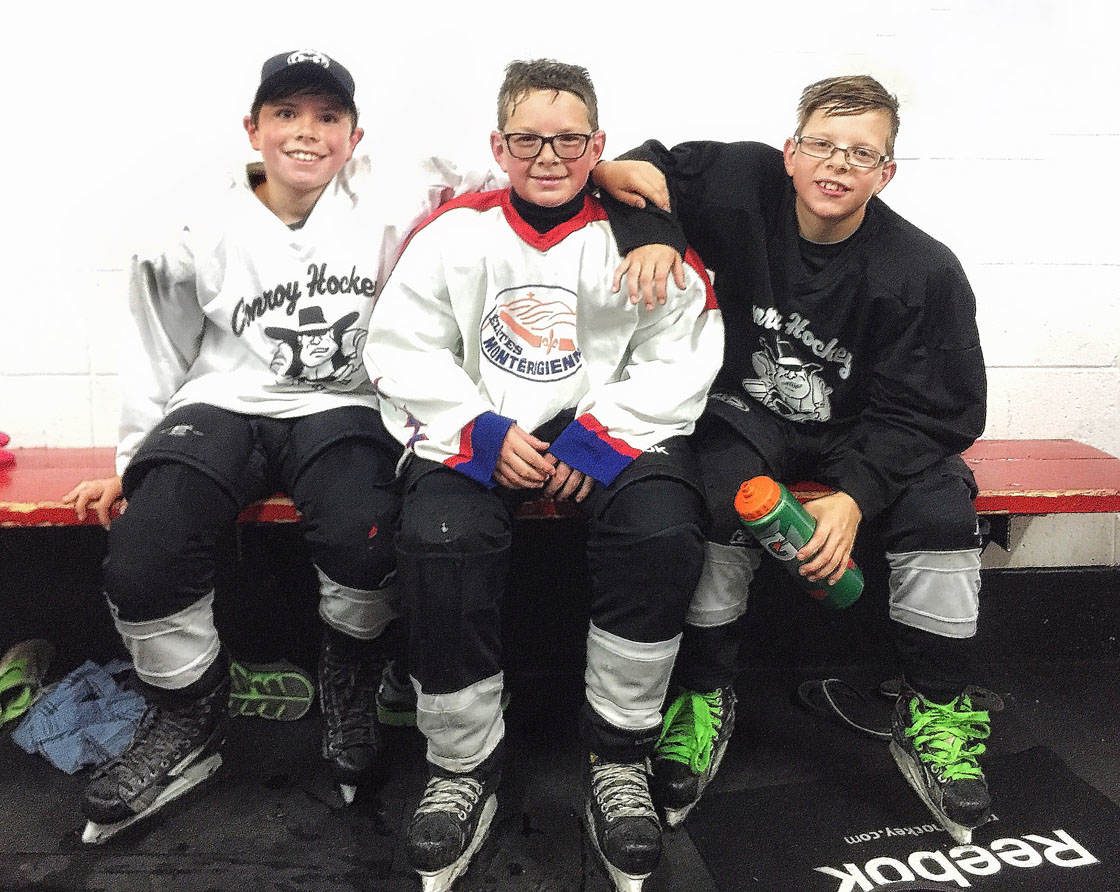 To avoid the dead space issue, you can create a panoramic photo as seen with the girls in this photo, below.

Or you can shake things up a little more and position your subjects in a circle, as shown in the photo of baseball players below. This team shot will last a lifetime!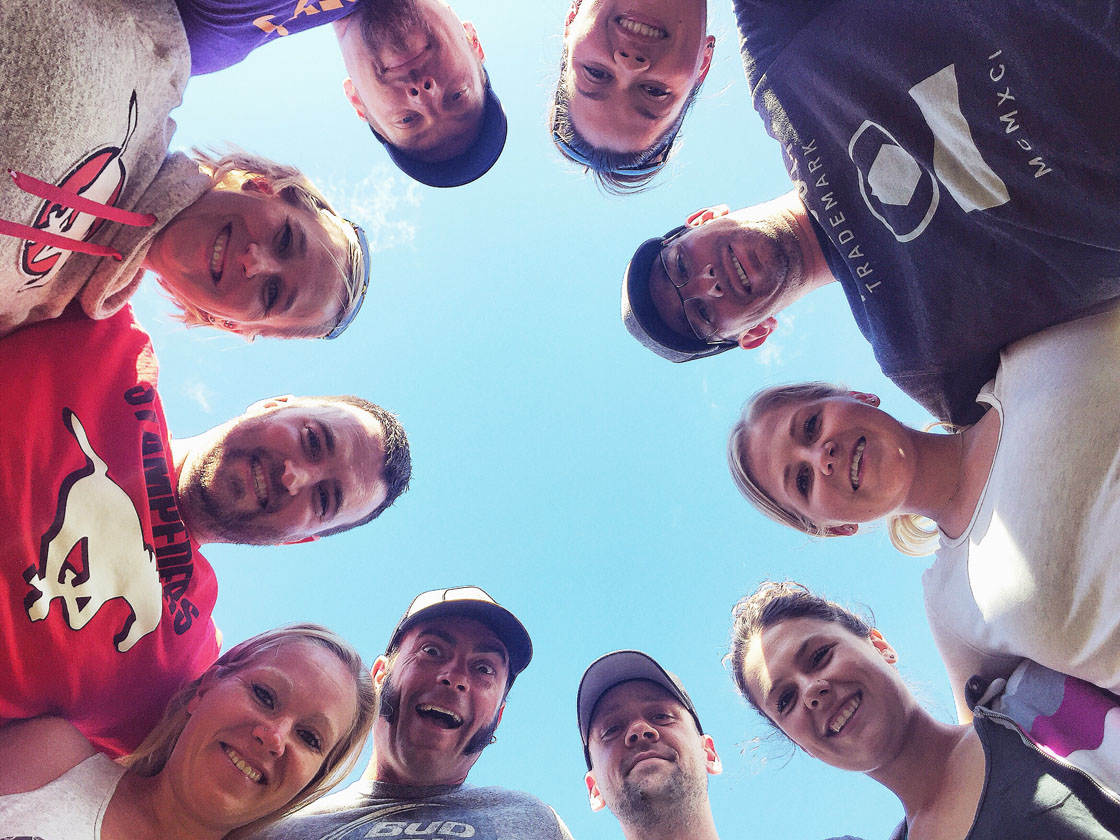 It's always a great idea to shake things up a little and look for a new angle. You may find results that will surprise you.
4. Relax Before The Big Moment
Most people will pose as soon as you pull out your iPhone, and will try to hold their biggest smile for as long as they can. But it's nearly impossible to hold a perfect smile for more than a few seconds – and the strain will show in your photos.
To avoid this problem, let your group know that they can relax until it's time for them to give their best smile.
When working with children, it's a good idea to have them practice their best smiles ahead of time – off camera. Then you can collaborate on a code word to use when you're ready for them to show that wonderful smile.
This is a fun twist on the classic "say cheese," which can be effective but can also turn out some robotic smiles. Choose a silly code word, which leaves the children laughing at you. It's a great way to capture those special smiles.
5. Have Your iPhone Camera Ready To Go
There's nothing more frustrating than having a subject who's ready and a photographer who isn't!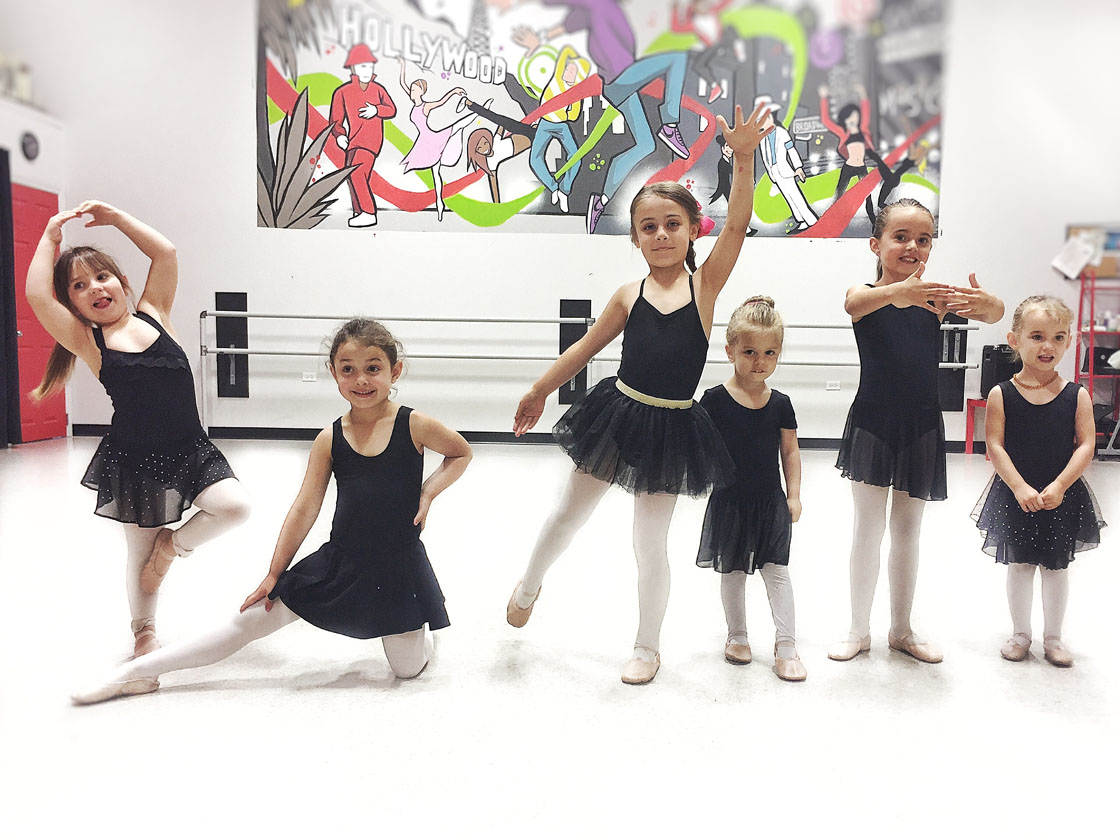 Before posing and cueing your subjects, it's important to know how to use your iPhone's settings. Access the camera app, so you're ready to take photos the second your subjects are ready.
Set focus and exposure ahead of time. Look at your composition, tap on your group to set focus, and hold your finger down for a few seconds to lock the focus point (you'll see the letters AE/AF Lock in a yellow box on the screen).
A little yellow sun slider will appear on the screen. You can use your finger to slide the sun up and down in order to adjust the exposure (image brightness).
Now that your camera is set and your subjects know what to expect, it's time to say your code word – and the result is beautiful.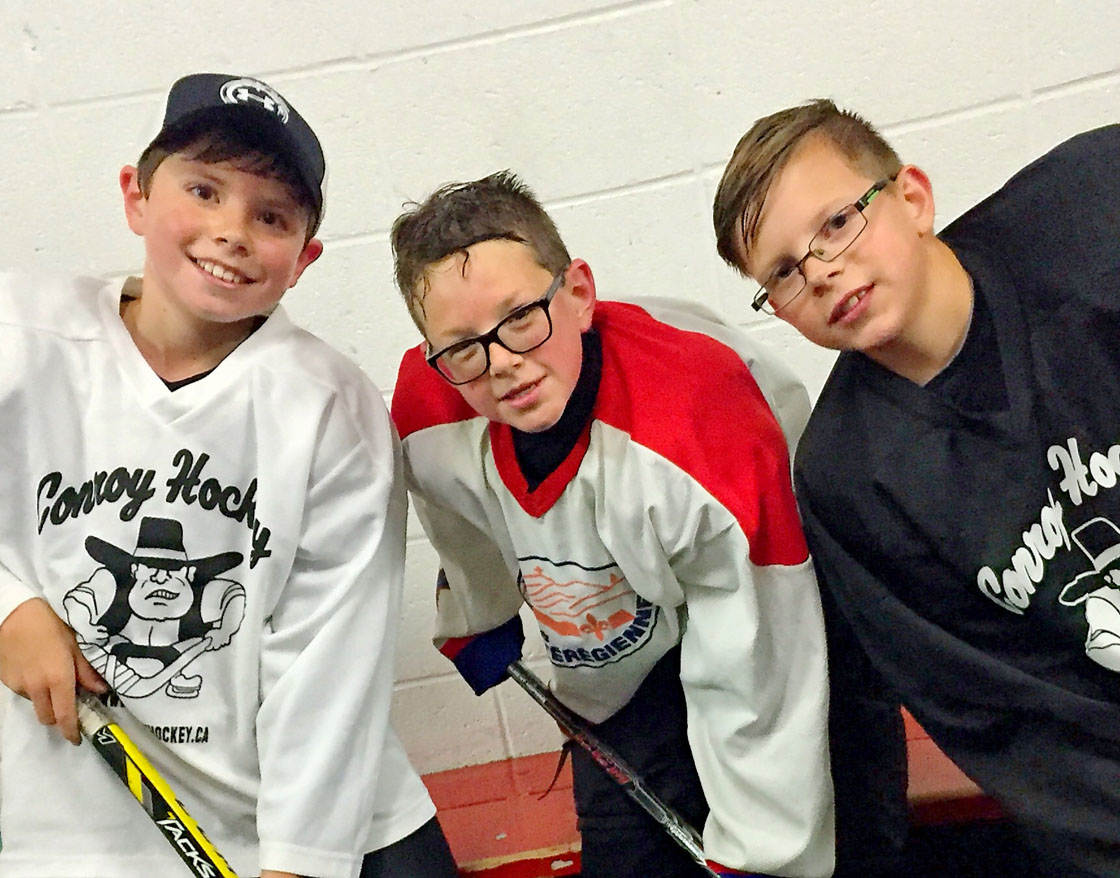 6. Use The Art Of Distraction
When taking group photos of children (and some adults), you need a lot of patience and a goofy personality to capture genuine smiles and keep your group focused. Games and props can also make a big positive difference.
The right kind of distraction can turn a mediocre photo into a memorable keepsake. Try using a crazy distraction like the light saber glow rings the kids are wearing in the photo below.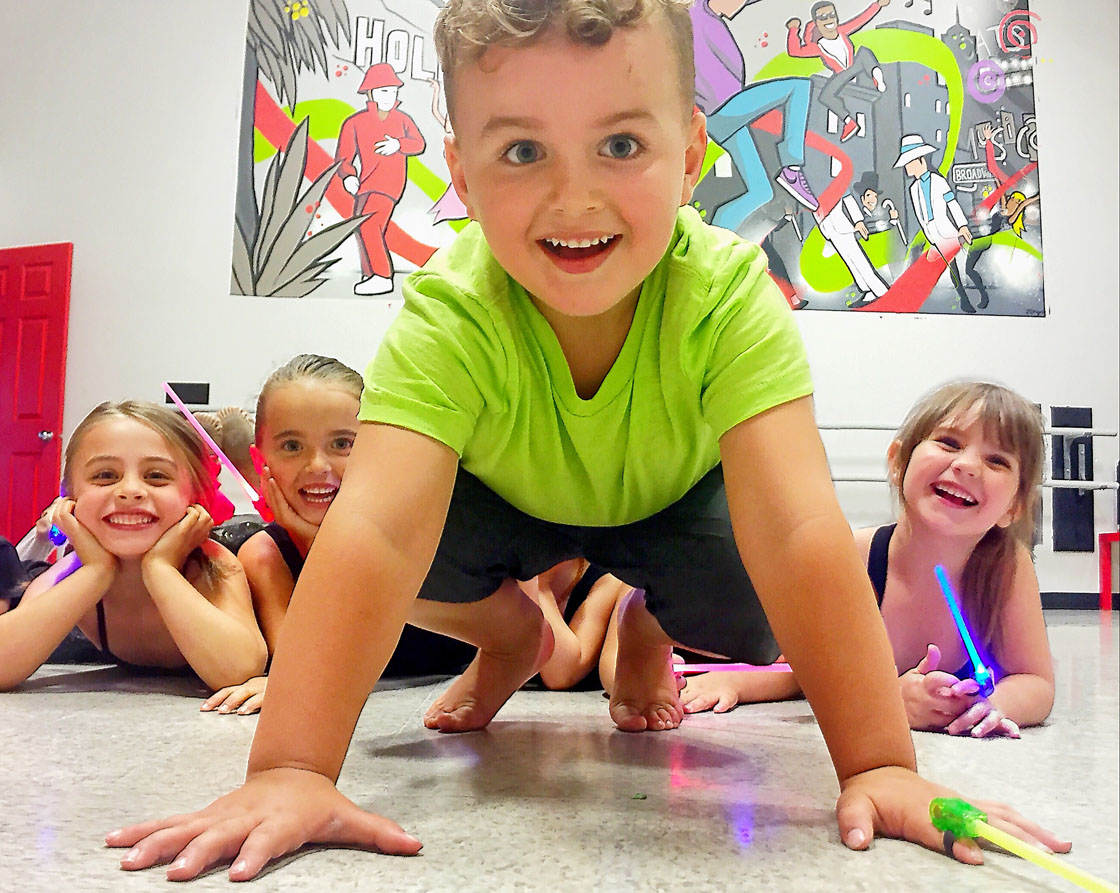 Another great option is to stick a mirror on the lens side of your iPhone so that the people being photographed can see themselves while you're taking the picture.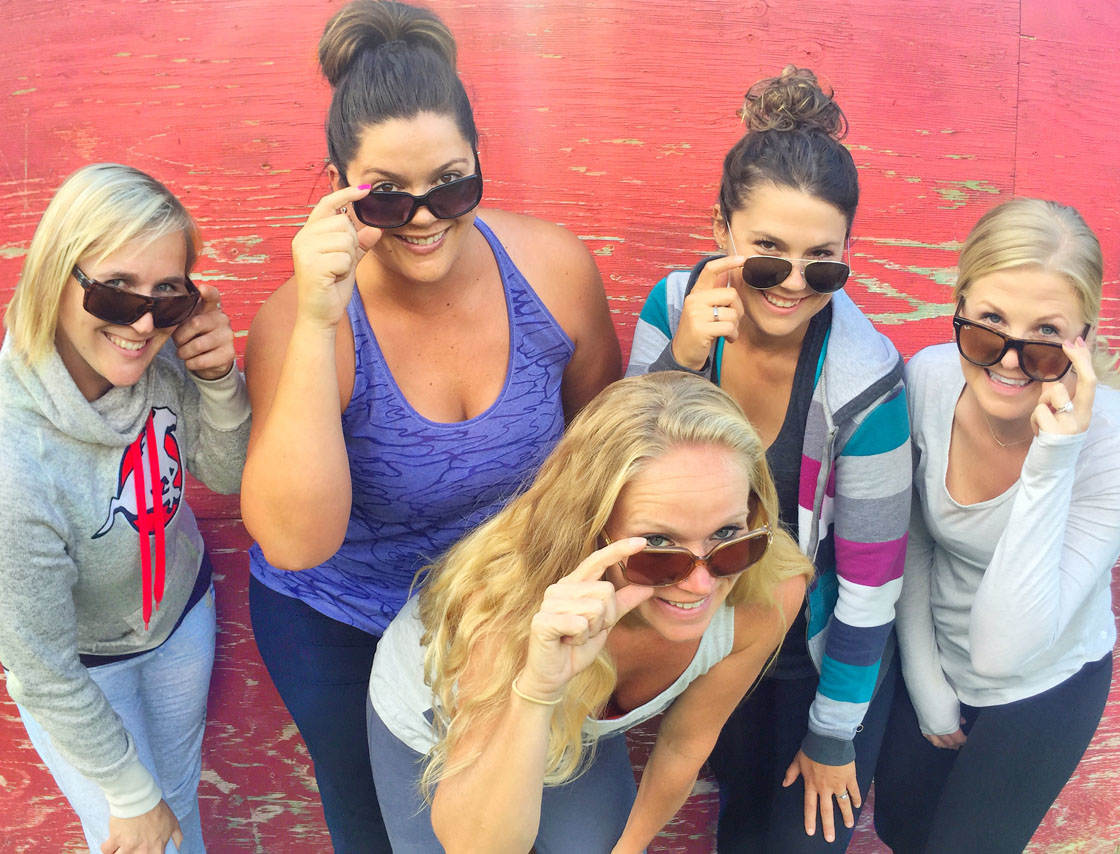 If you're really having a hard time getting your group to smile, whoopee cushions are a terrific ice breaker too!
Some simple props from the dollar store, a goofy personality behind the camera, and some fun games like "Simon says" can help you get amazing iPhone photos of groups.
7. Use Your iPhone Camera's Burst Mode
 Your iPhone has an amazing "hidden" feature… burst mode. This allows you to take ten photos in a single second, which will dramatically increase your ability to capture your subjects at just the right moment.
In seconds, you'll have taken a series of photos that you can then go through to find the perfect composition in which every face is smiling.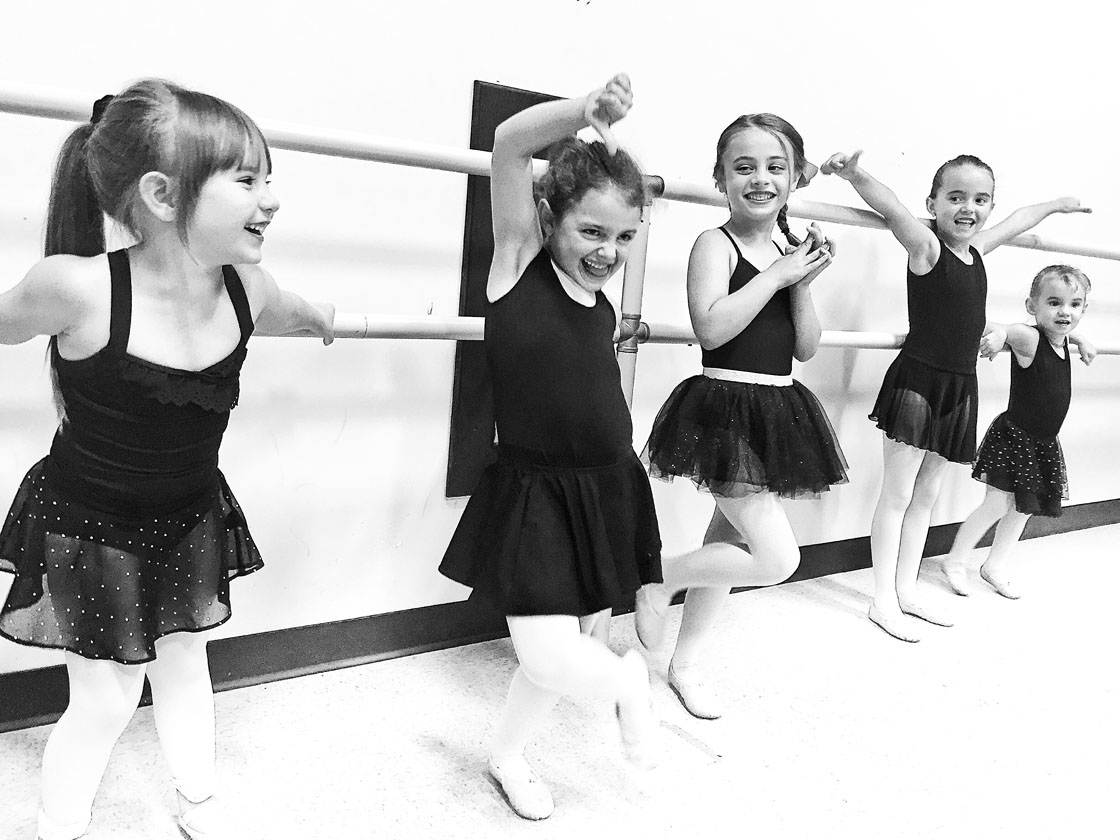 To use the iPhone camera's burst mode, simply press your finger down on the shutter and hold it. As you hold your finger down, you'll hear the shutter fire multiple times. When you lift your finger, you'll have a selection of images to choose from.
Sometimes you have to take a lot of photos to capture that special moment – especially when taking group shots.