Do you like to enhance your iPhone photos with textures and filter presets? Filterloop is a photo filter app with a simple and intuitive interface. It allows you to quickly and easily edit your images with a wide range of effects. Through a combination of diverse filter presets, fantastic textures, and a handy set of adjustment tools, Filterloop offers something for just about every mobile photographer.
Open & Crop Image
When you first open Filterloop you can choose to shoot a photo with the in-app camera or open a photo from your own gallery. To open a photo, tap Gallery, then select the image you want to edit.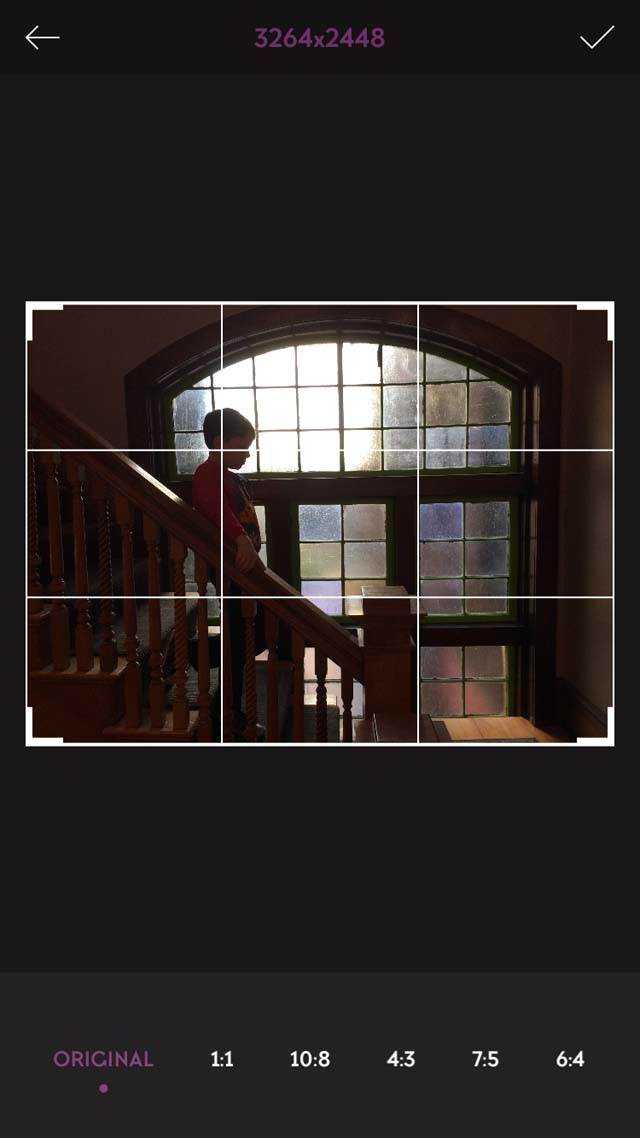 You're then presented with an option to crop your photo. While most apps have a crop option, Filterloop does offer one of the largest selections of cropping aspect ratios that I've seen in an app recently.
Adjustable Filters
Filters are one-tap presets that let you quickly change the look and feel of your photo.
Many apps offer filter presets for editing photos, and a lot of the filters in Filterloop do resemble those found in others apps.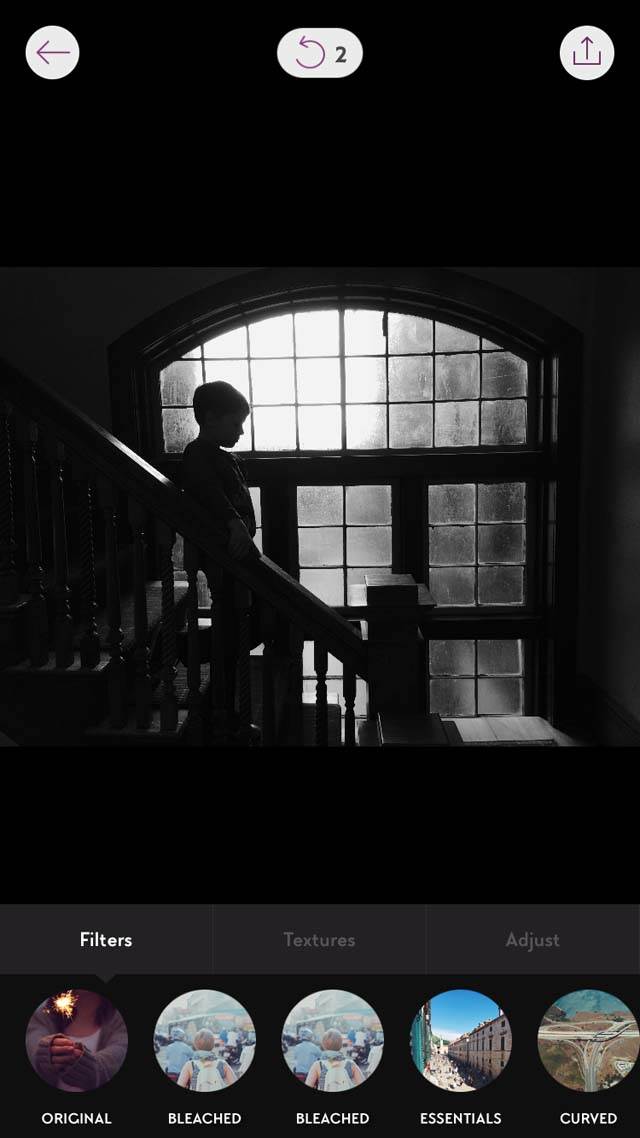 But there are certainly some that stand out on their own, such as the Bleached collection which I found to be particularly good.
Additionally, the Filterloop gives you a great amount of control over the opacity of each filter. This allows you to fine-tune the strength of the filters so that they don't overpower your images.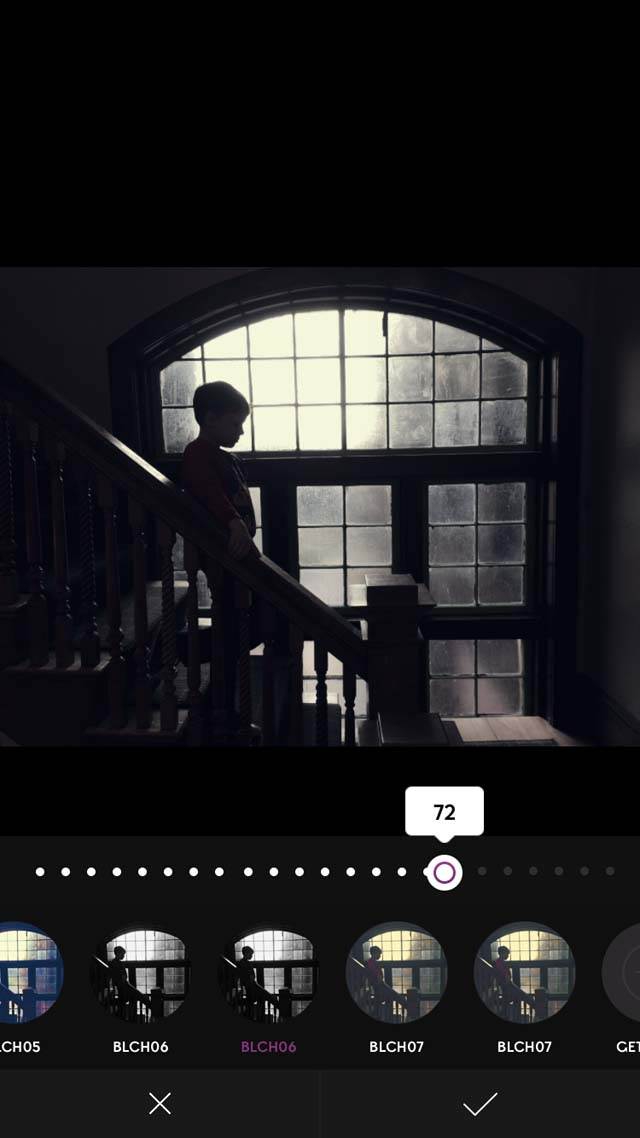 Most of the filters available in Filterloop are on the more subtle side – which is a good thing. Over-saturated and garish filters rarely enhance a photo.
Customizable Textures
Where Filterloop really shines is in its texture presets. Not only can you adjust the texture's opacity, but you can also adjust the rotation and orientation of each texture. This allows for an incredible amount of editing options.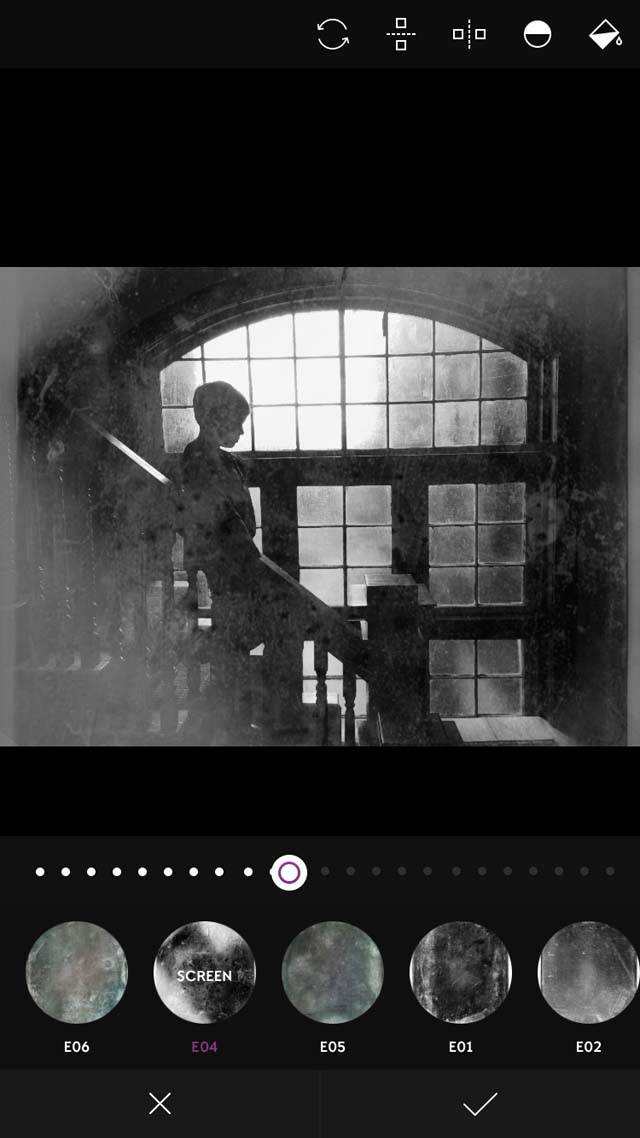 One particularly unique feature is that you can adjust the blending mode for each texture by tapping repeatedly on the texture button in the carousel at the bottom.
With each tap you can alternate between industry standard blending modes such as Screen, Overlay, Soft Light, Difference, and Multiply (amongst others).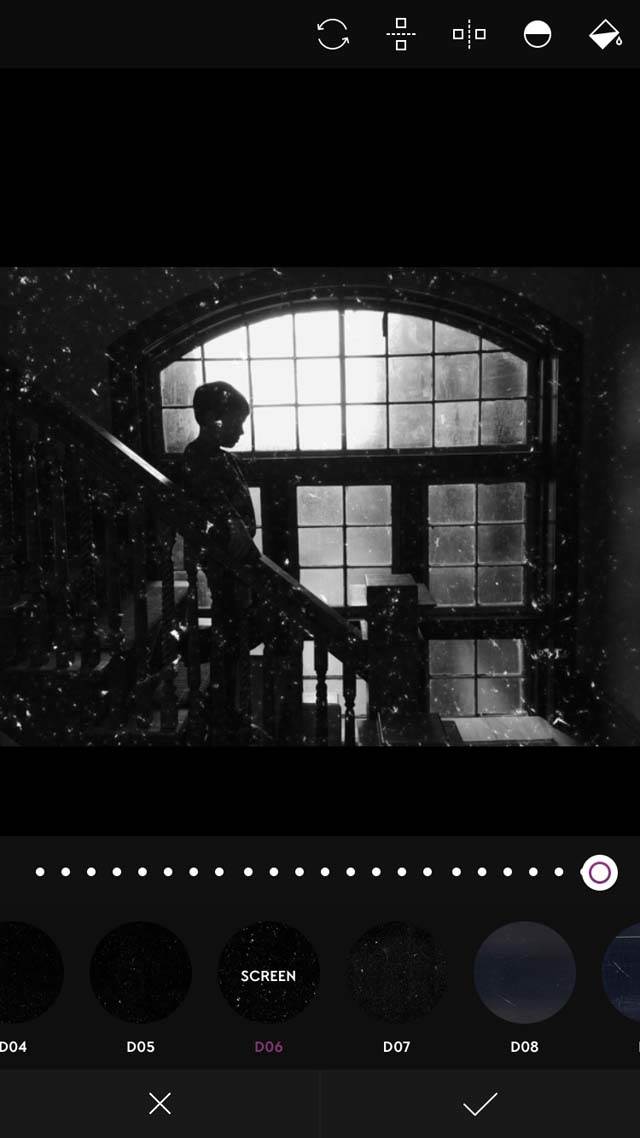 Blending modes affect how the texture interacts with the image beneath it, and it gives you a lot of choice and flexibility over the final look of the texture.
If you've ever used Photoshop or other professional editing software, you'll know how powerful it is to have access to these different blending modes.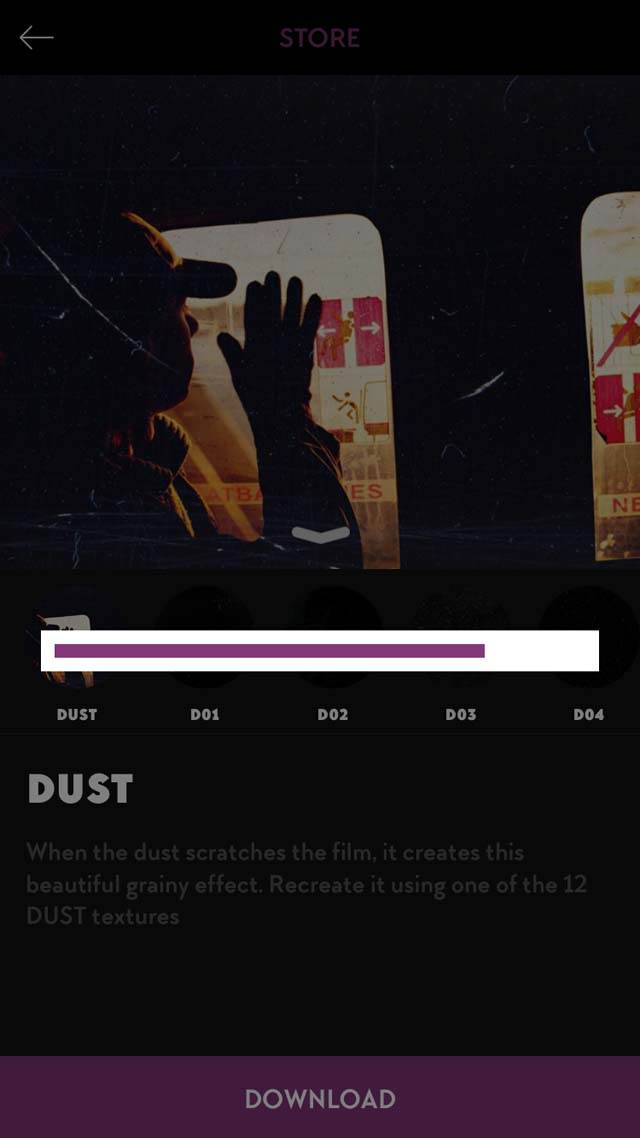 Filterloop offers a wide range of texture options including dust scratches, light leaks, flares and more.
Even if you're not a big fan of layering thick textures on your photos, you may find that applying a very fine, subtle texture can add just the right amount of magic to help your image "pop."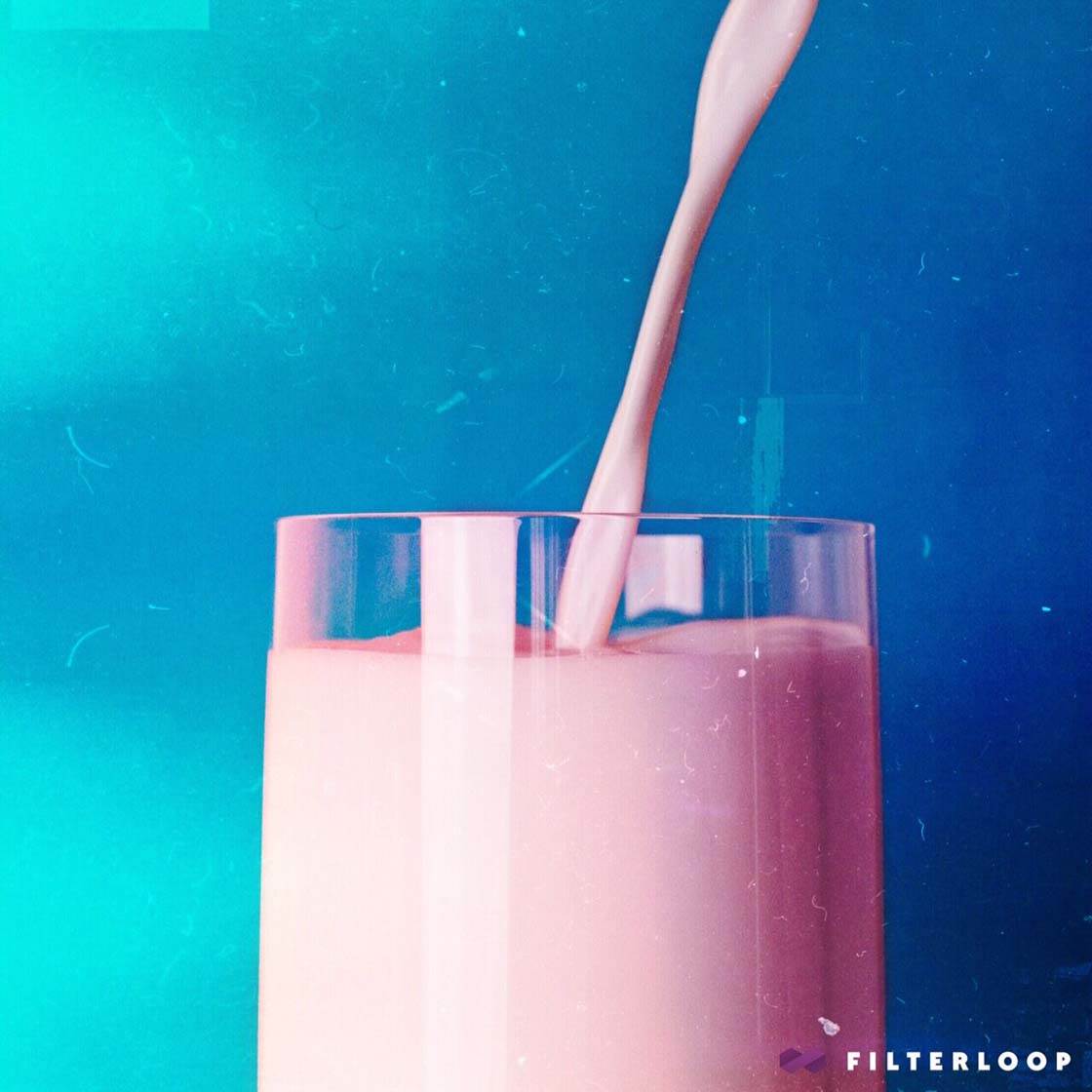 Mix & Match
Filterloop also allows you to layer filters and textures in a manner similar to apps like Mextures.
This allows you to really unleash your creativity by taking presets that everyone can access, and combining them into new and unique effects that nobody else is using.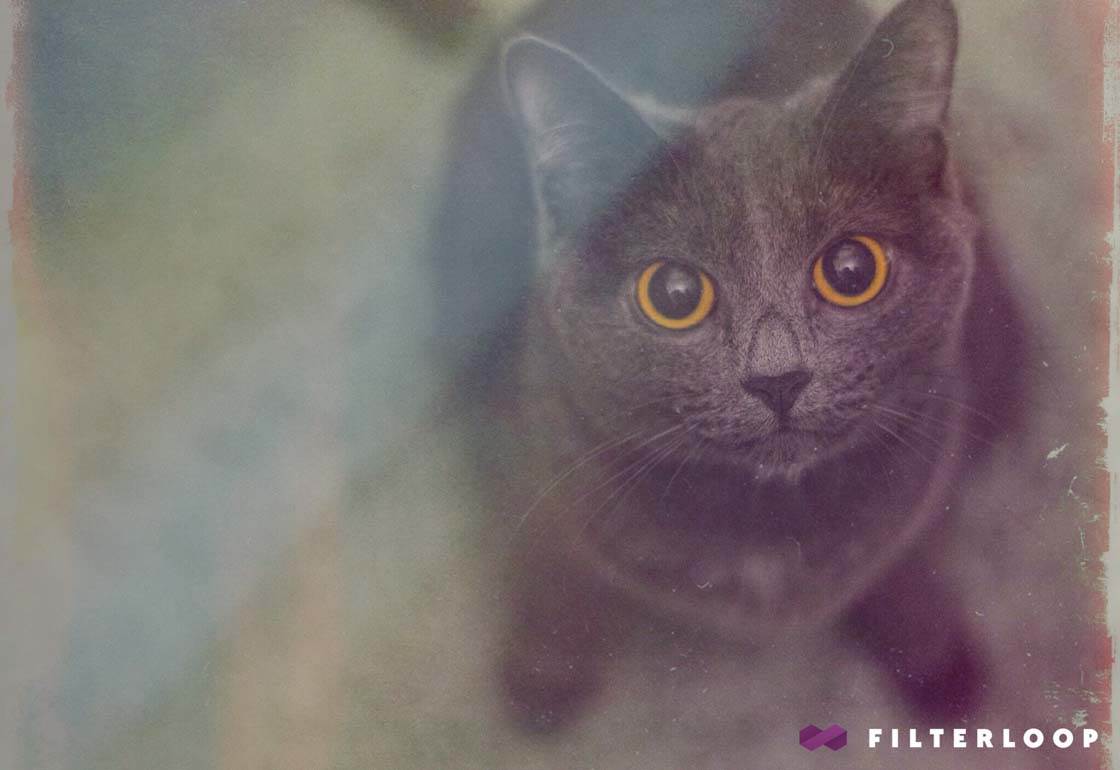 Simply add one filter or texture, adjust it, then add another. You can keep doing this as many times as you want until you have a look that's uniquely your own.
It would be nice to be able to save your own formulas (combinations of filters and/or textures) as user presets, but even without that ability, it's extremely quick and easy to layer effects.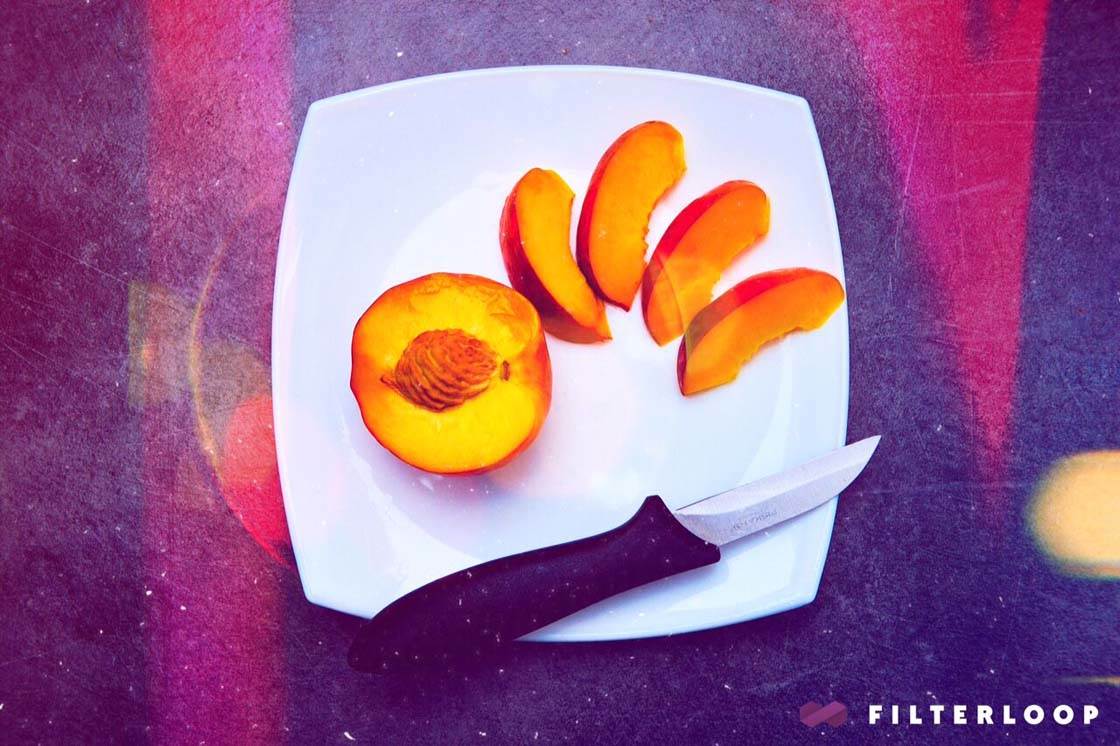 Basic Editing Tools
As well as filter presets, Filterloop also includes a solid set of basic adjustment tools for editing brightness, contrast, exposure, color, sharpness, etc.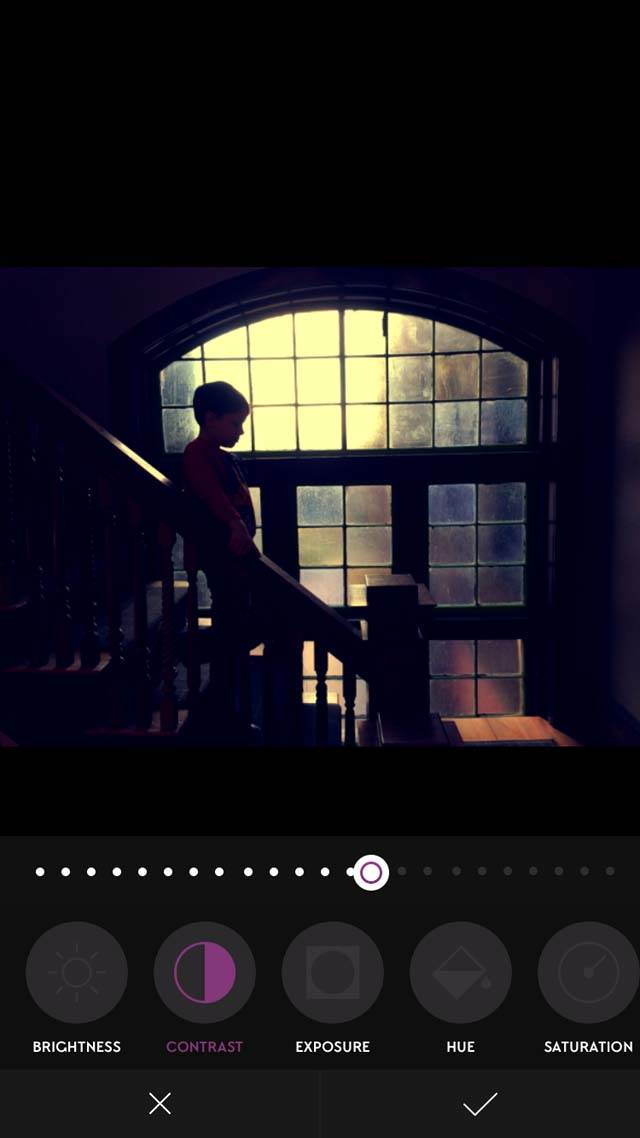 This means you don't have to switch between apps to combine these changes with Filterloop's filters and textures.
Final Thoughts
If you like your editing apps clean and simple to use, but with great control and customization, then Filterloop is definitely one you should check out.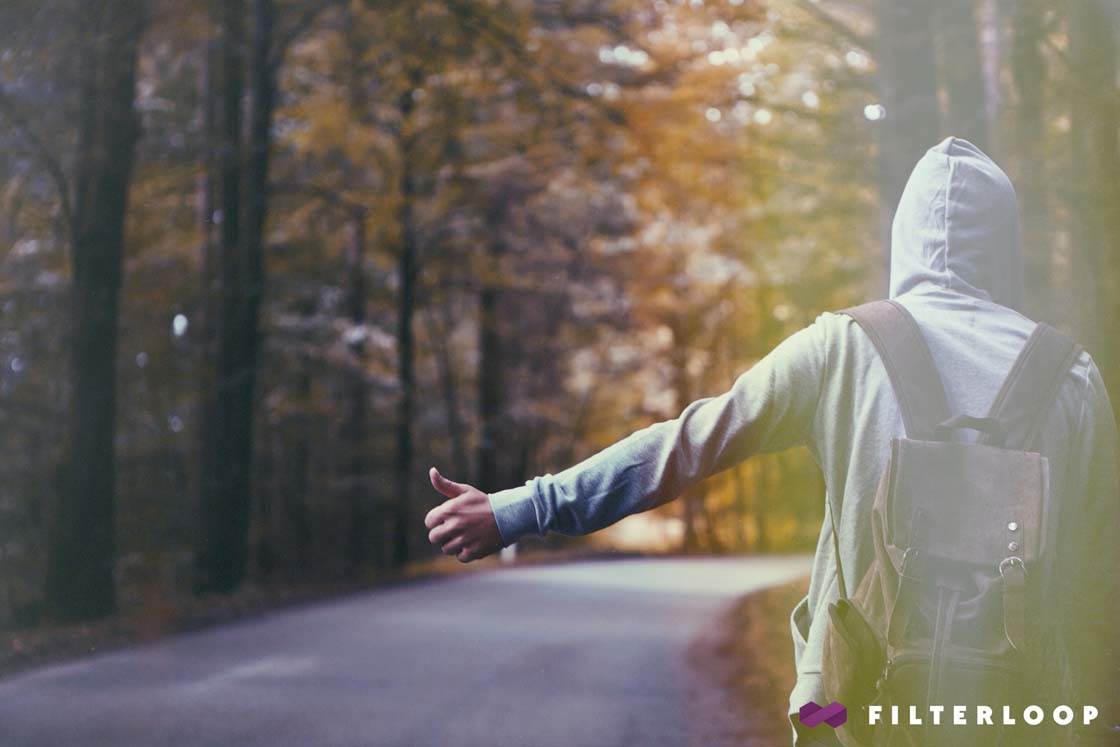 If you're tired of being limited to the same textures and other presets that other photographers are using, grab a copy of Filterloop with its core filters and textures.
Then experiment with the app and see how you can start creating unique custom looks in no time at all.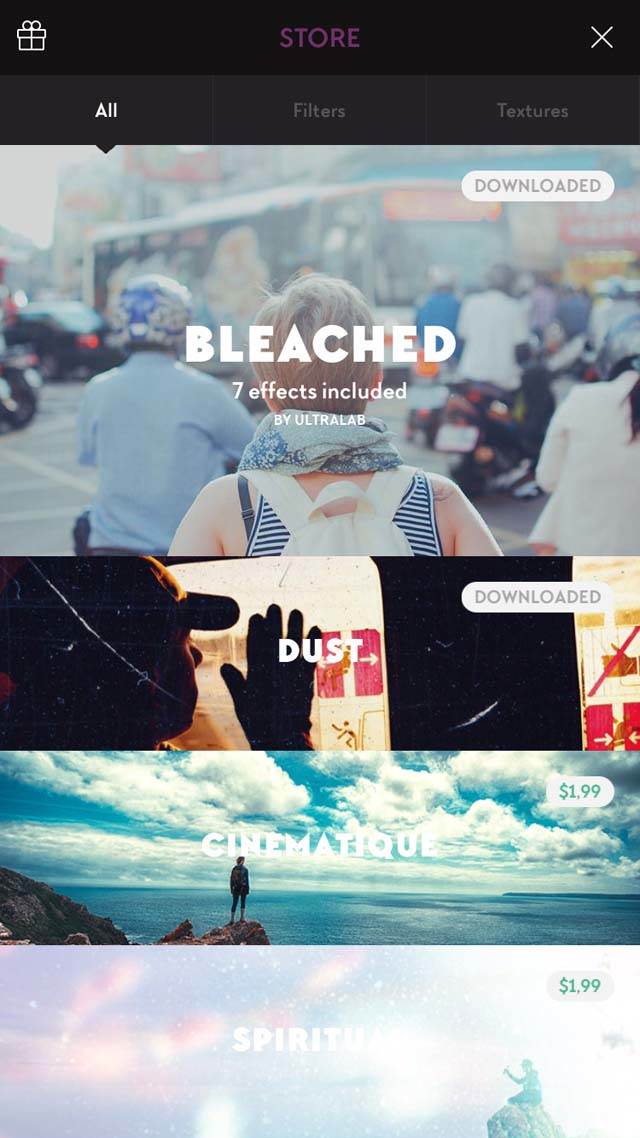 Filterloop is available for FREE from the App Store and comes with a great set of filters and textures to get you started. You can then purchase additional filter and texture packs if you wish, starting at $0.99 each.