Today I'm really excited to share an interview with Elaine Taylor, a passionate iPhoneographer who is known for taking amazing photos of her sons. Even though Elaine doesn't call herself a professional, one only has to look at her photos to question that. In this interview you're going to learn more about Elaine and her unique approach to children photography.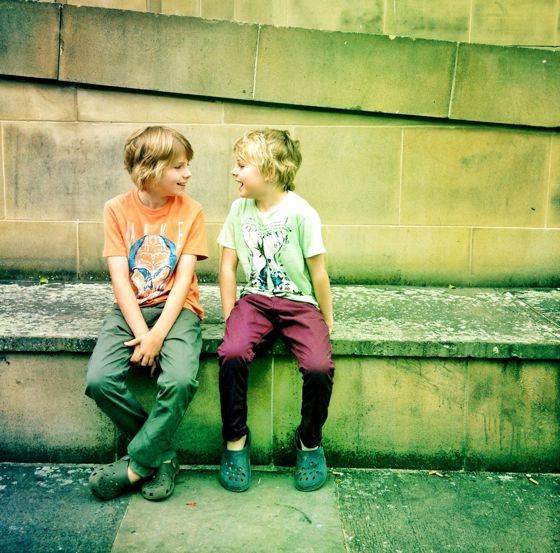 Tell us a little bit about yourself.
I'm Elaine @sunflowerof21. I live in Yorkshire in the UK. I'm a mum of two young boys and an enthusiastic amateur iPhoneographer.
I graduated with a fine art degree in 1990 but I moved away from creativity to work as a senior manager in university administration, a field I loved working in for over 20 years. I surprised myself by making the decision to leave work to spend more time with my family.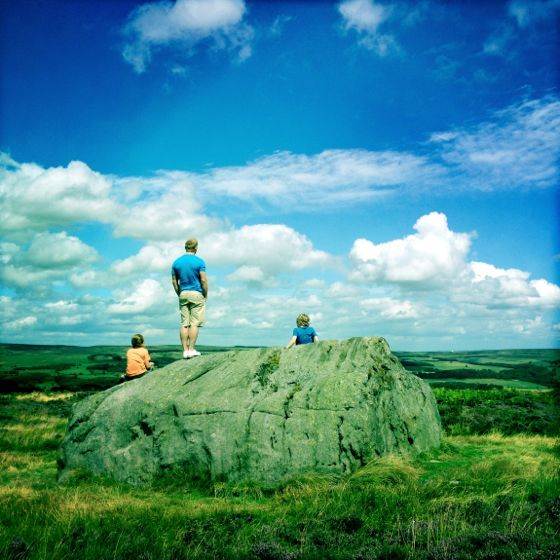 They keep me very busy but I manage to find time for a bit of voluntary work and, of course, iPhoneography, which allows me to tap back into a creative side that might otherwise have been locked away.
How did your iPhoneography journey begin?
I've always loved taking snaps, mainly of the people in my life and the moments we shared. I have a ridiculous number of film cartridges, negatives and photos from my student and pre-children days. But I don't have many photos of my childhood; I wish I did.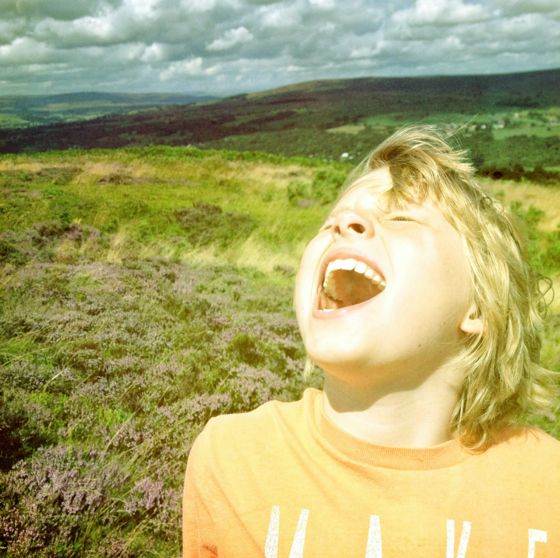 So when my boys came along I started taking more photos, and began recording their childhood. That was made easier when I got an iPhone 3GS nearly 3 years go. A whole new world of photography was opened up to me in an instant.
A friend introduced me to Hipstamatic, and soon after that I found Instagram. That was it. I was hooked! I have an iPhone4S now and it's the only camera I use. I rarely use it as a phone.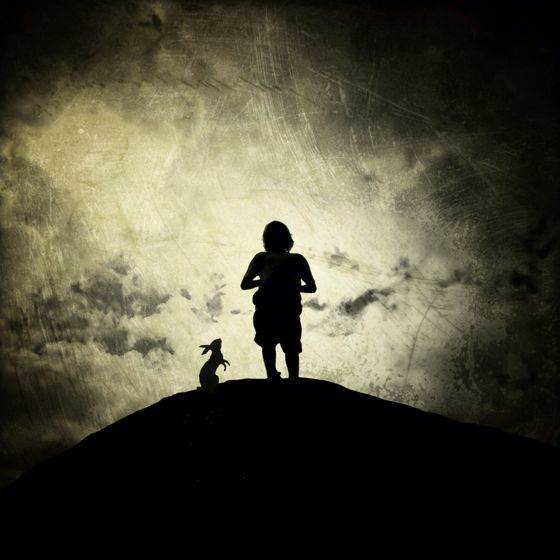 What inspires you to take photos with the iPhone?
The ease at which I can capture my boys in the moment. The iPhone is perfect for the job: always to hand, not intrusive and I can grab it, take a shot and put it away without my boys even noticing  (well, most of the time!).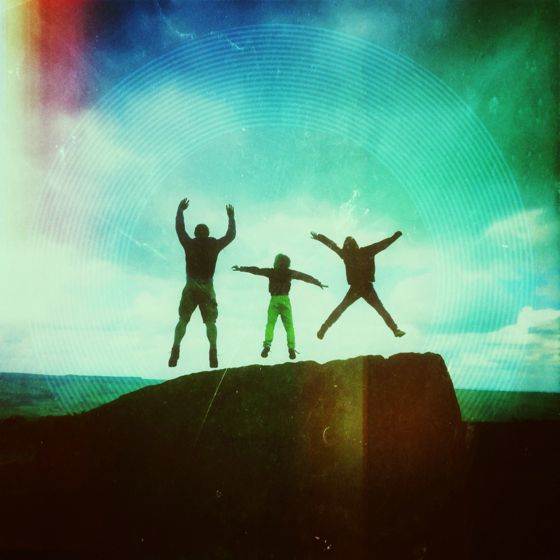 I'm hugely inspired by so many fabulous photographers and artists that I've come into contact through mobile photography. It never ceases to amaze me what others can do with a mobile device, and I have learned so much from so many of them.
Like most parents, you like to take photos of your children, but unlike most parents, you take really artistic photos. How do you draw the line between capturing family memories and creating art?
For me there isn't a line. My aim is to capture the spirit, personality and magic of my boys and their childhood, to photograph them when they're at their most expressive, emotional and uninhibited. I would hope that any editing I did would only enhance the image and would never compromise or dilute the essence of what I set out to capture.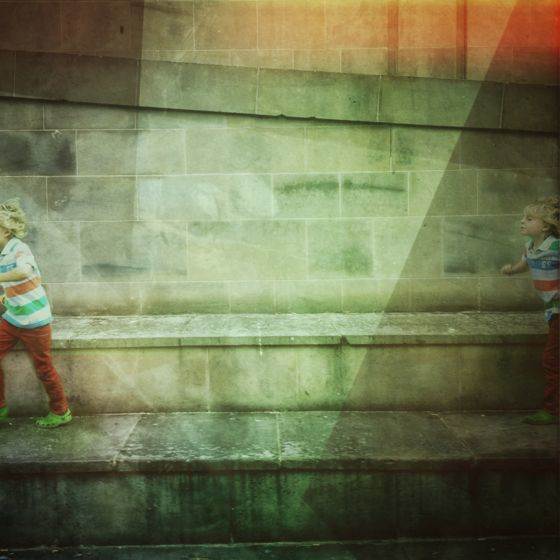 I only share the more "artistic" images on platforms like Instagram, but I have thousands of images that are simple family snapshots that I don't share.
Are your boys always happy to take part in your photos?
I try to shoot as candidly as possible, so most of the time they don't realize that I'm doing it. They are usually happy to oblige if I ask though, and I'll bribe them without shame if I think a shot is too good to miss. But if they are not in the mood the photo wouldn't work anyway, so I don't shoot.
I always share my images with my sons (and my husband) so that they can see what it's all about. It makes me happy to see the boys enjoying them.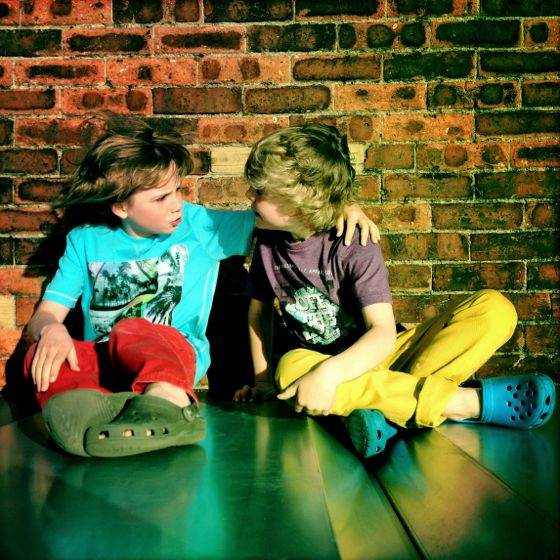 Let's talk about photo apps. Are there any apps that you use for taking photos besides the native camera app?
I use Hipstamatic a lot. It's the first app I installed, and the one that fired up my interest in mobile photography. I also use Camera+,the second app I installed and the one I tend to use if I'm not using Hipstamatic.
What are your favorite apps for post-processing?
For a long time Camera+ was the only app I used for editing. Then I discovered the Snapseed photo editing app. I'd installed it about 6 months before I actually did anything with it. It took me quite a while to like it. Now I love it. It's the editing app I would keep if I was only allowed one.
More recently I have been having fun with 2 apps from the creative mind of the very talented Ben Guerrette: Tangent and Fragment. They are incredibly user-friendly, yet have a seemingly never-ending range of effects. They can take your images somewhere else; to another level. I absolutely love them.
Other apps I like to use are Picfx, Distressedfx and Image Blender. I have downloaded a silly number of apps on to my iPhone. I'll try anything if I see it used effectively elsewhere. Sometimes they work for me. Sometimes they don't.
Do you use any accessories for iPhone photography?
I've had an Olloclip for a long time, but I've only used it a few times. I shoot quickly, to capture the moment, so I rarely have time to find and attach it.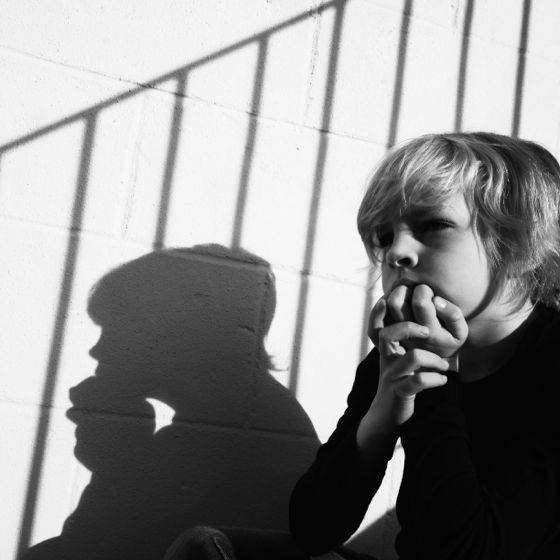 What tips do you have for beginner iPhoneographers who want to start taking creative photos with the iPhone?
From my experience, I would say just get stuck in, try different things, play around with apps, actively engage with a community or two if you can, spend time looking around at what other people are doing and take inspiration from them.
If someone is doing something you like, ask about it. It's surprising how keen people are to share what they do. I'd also say don't worry about what others might think of what you're doing. Do it for yourself and, most importantly, ENJOY!
Can you briefly explain the story and editing behind your three best iPhone photos?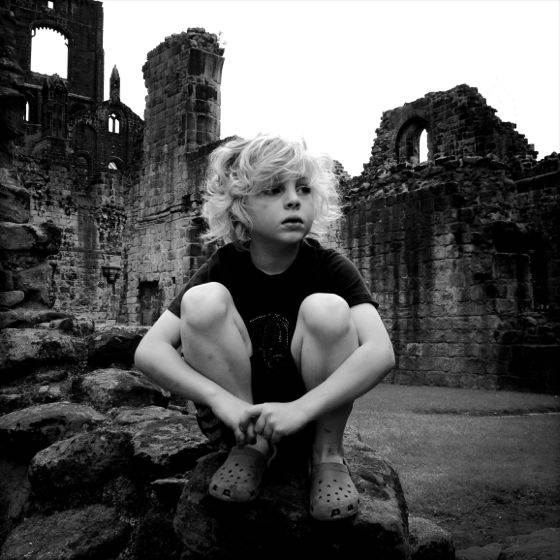 Billy. Moody. (August 2012)
This is my youngest son, Billy. He's a funny, lively, happy-go-lucky boy. He's also a feisty boy who knows what he wants. He's not keen on the word "no". He'll always try to find a "yes". Quite often he succeeds. Not this time! It was time to go home after a fun afternoon playing. He didn't want to. I couldn't resist capturing that moody face.
I shot this with Hisptamatic (John S/Blanko). I converted it to B&W in Snapseed and made a few adjustments to the brightness and contrast. I love color and rarely produce B&W images, but I felt the mood of this one would be enhanced by it, especially given the backdrop of the old ruins.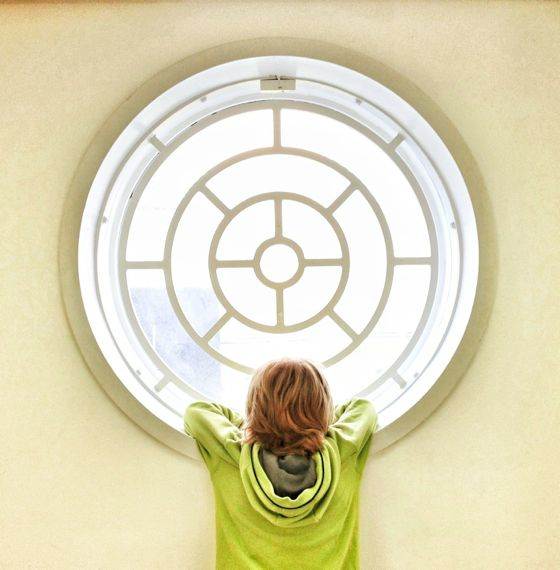 Charlie and the round window. (March 2012)
This is my eldest son. Charlie. He can be a bit of a thinker and a daydreamer.
This was taken in the art space of our city art gallery. One minute he was sat at the art table creating some masterpiece, and the next he was looking out of that window. He stayed there for a long time, despite the fact the view was just the side wall of the building next door. The composition was perfect and I loved the colours.
I shot this with Camera+ and edited it in Snapseed – cropped it, adjusted the ambience and increased the details.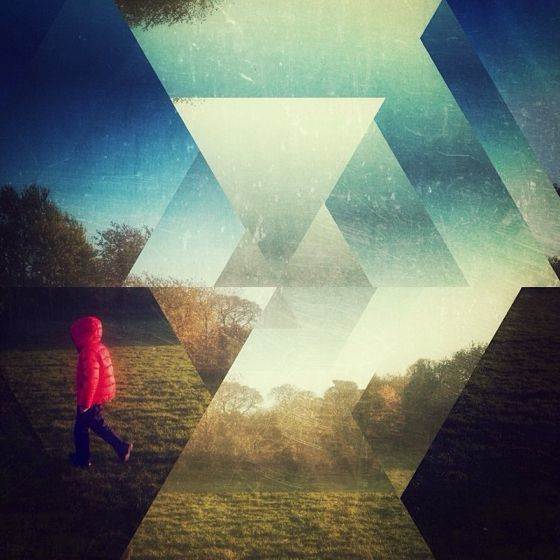 Charlie – School Run. (November 2013)
This was taken using the native camera on our way to school one morning. It was cold but the sky was beautiful. Charlie was wearing his new red coat. He chose it himself. He loves red. I'm not a major fan, but as I watched Charlie walking along the field I noticed how the red popped against the green of the grass. So, I ran up ahead and waited for him to pass so I could get the shot.
I was given the opportunity to be a beta tester for the Fragment app, so I thought I would use this image to play around with it. So, off to Snapseed again to make a few adjustments and then I took the image into Fragment. I found an effect I liked, then took the image back into Snapseed to add some texture using the Retrolux option. I was blown away to find out that this image was being used as the lead image for Fragment in the app store.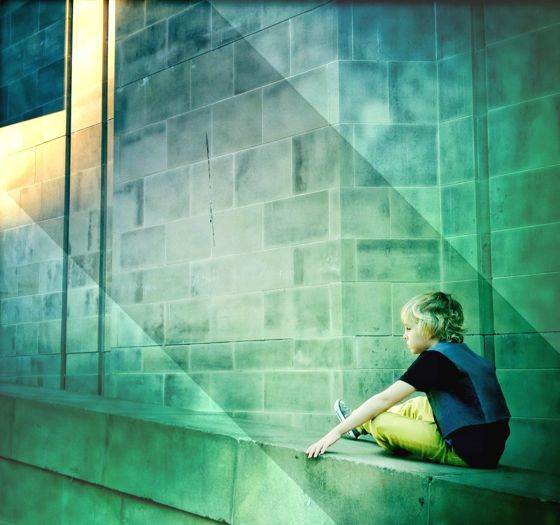 You're involved with AMPt Community. In a nutshell, what is AMPt and who would you recommend it for?
AMPt (Advanced Mobile Photography Team) is a vibrant, enthusiastic, supportive and talented global community for anyone who loves mobile photography. I think our motto sums up what we're about perfectly: "Teach. Learn. Share. Inspire."
I'm lucky enough to be a member of the Leadership Team there now, so I know first-hand how passionate, dedicated and hard-working all the people behind the scenes are.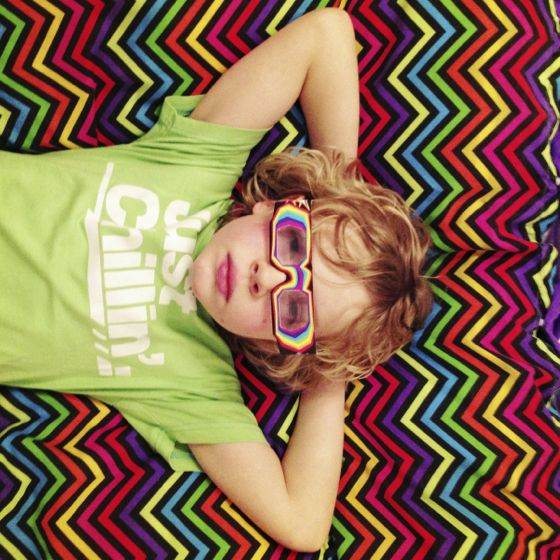 Which iPhone photographers do you admire the most?
Honestly, there are too many to mention by name.
I'm lucky enough to be part of a number of groups on Instagram. I work with some incredibly talented and creative people. They all inspire me in some way and I admire them all for one reason or another. I hope they will forgive me for not mentioning them in person. You can find them via @childrenphoto, @silhouette_creative and @hotshotz_.
My AMPt Community teammates are fabulous. They are all extremely talented photographers, and I admire their collective creativity, commitment, energy and passion. A dream team if ever there was one!
I have connected with so many amazing photographers through Instagram. I'd like to mention a few people in particular: Elo – a huge influence on me right from the start. I absolutely adore his work. Jessica – she is creating the most wonderful photographic diary for her daughter, jam-packed with love and emotion. Jeremy – the images of his son are simply divine. Nei – he is an absolute gem and a wonderful photographer. I don't know any one who is more supportive and encouraging of other mobile photographers. Jeff – his portraits are absolutely incredible.
And finally, if I may say so, people like you inspire me Emil, people who work hard to promote the wonderful world of mobile photography and help to keep it growing and thriving. Thank you!
Thank you Elaine! Where can we see your iPhone photography?
Instagram | AMPt Community | iPhoneArt | EyeEm | Facebook
In terms of seeing my work, the highlight for me so far is that my images are to be published in the next issue of Shootermag. It's an amazing publication so I am incredibly excited and proud about that.