Applying texture effects to your iPhone photos is a great way to add character and style to your images. There are many apps that let you do this, from very subtle textures to full-on heavy grunge effects. But which texture apps are the best? In this article you'll discover the top ten apps for adding interesting and beautiful textures to your iPhone photos.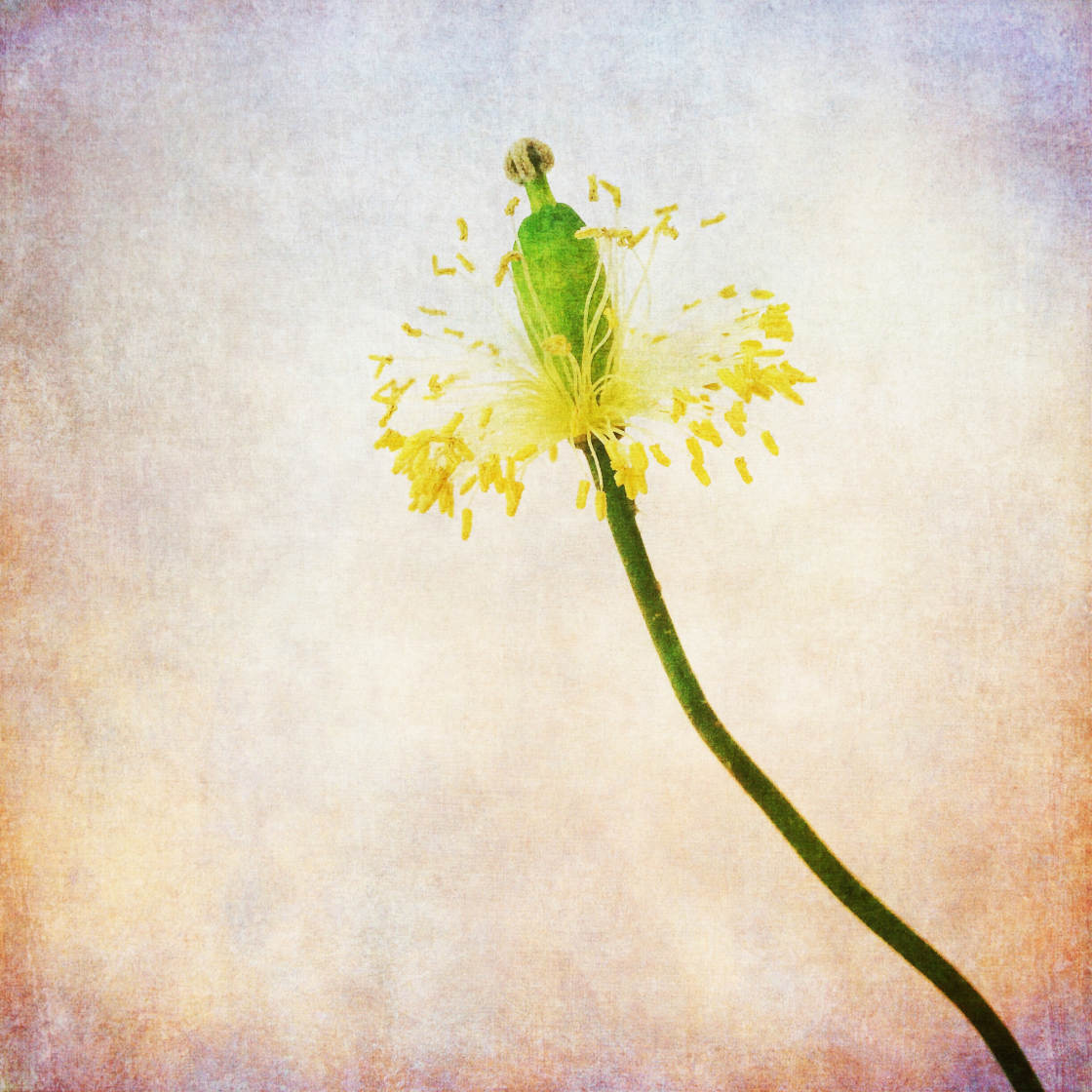 Each of the apps listed here offer a different take on adding texture effects to your pictures. While you might choose to stick to just one app that has the textures you like, it can be very effective to combine effects across multiple apps for a more unique look.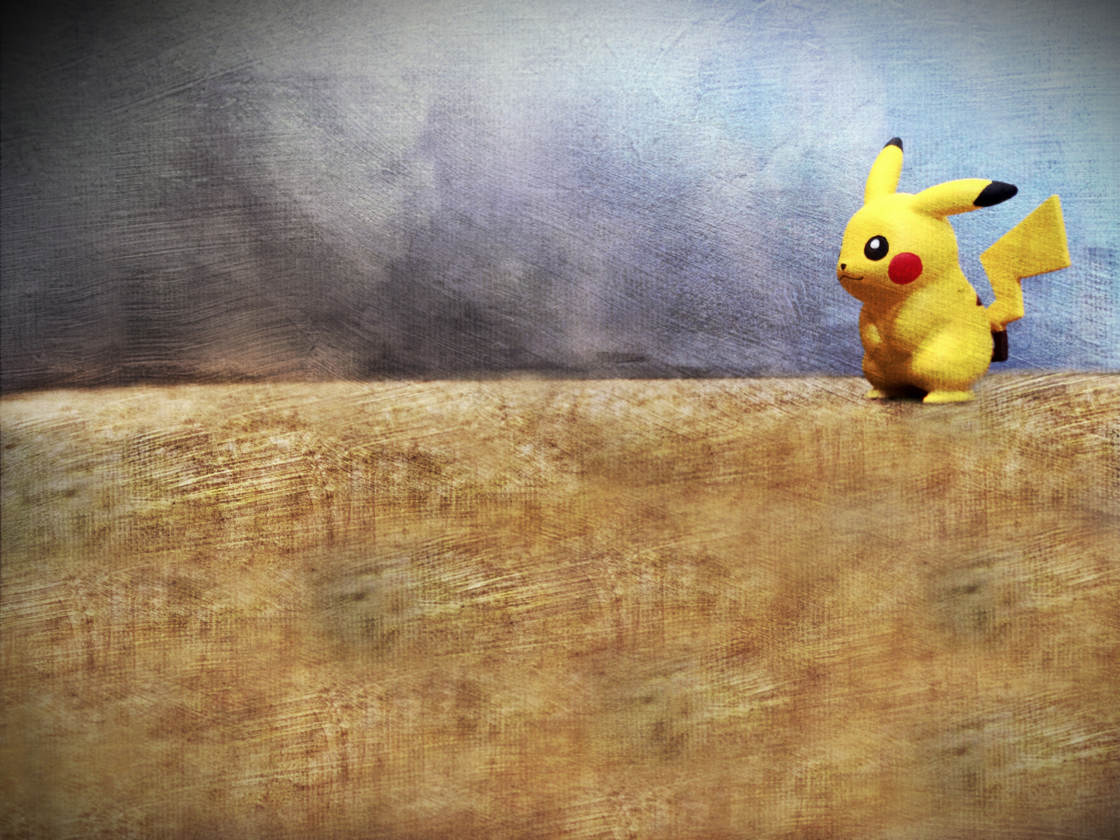 So let's take a look at the top ten apps for adding wonderful textures to your iPhone photos.
1. Mextures
Mextures is a fantastic and easy-to-use app for applying textures, light leaks and more to your photos. It also includes a solid collection of basic photo editing tools, but it's better known for its ability to layer textures and other effects.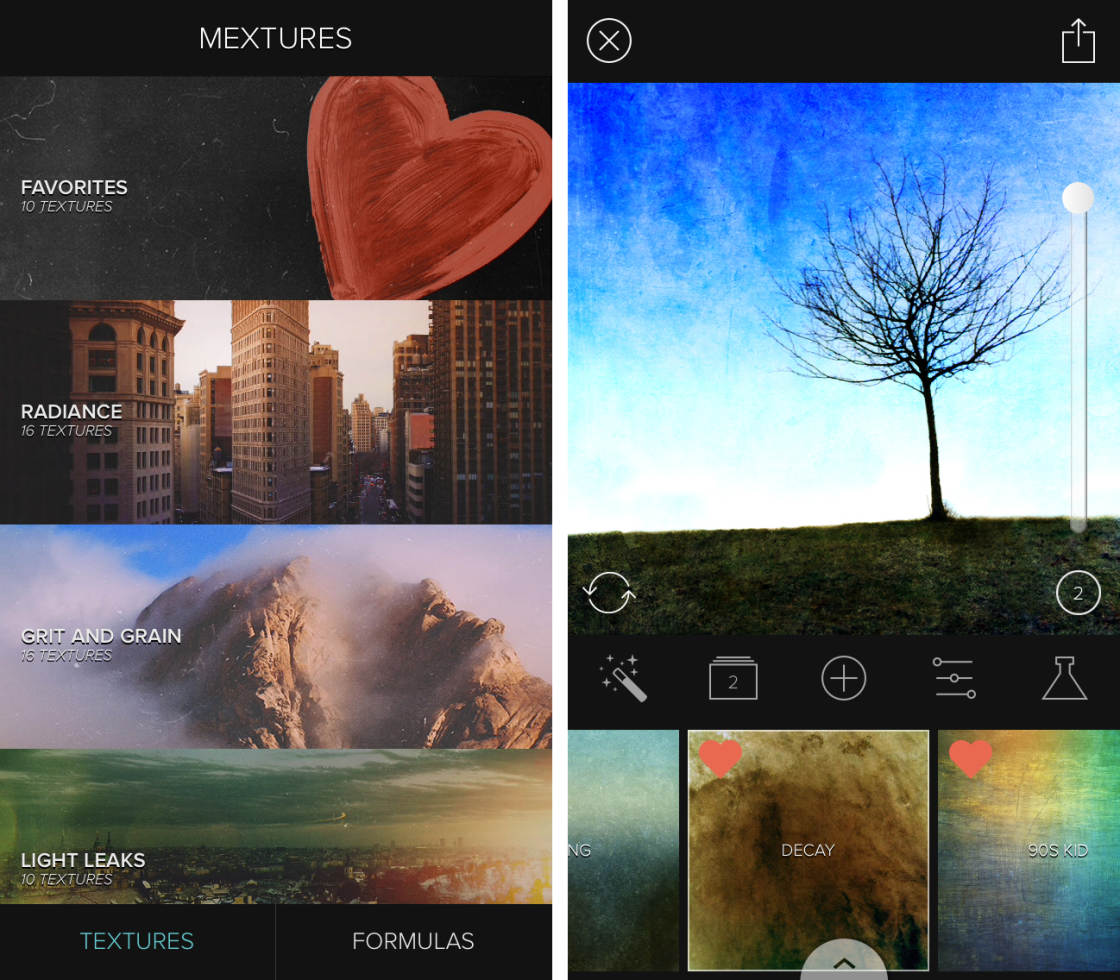 You can even save your specific editing "formulas" and share them with other users of Mextures. When adding a texture, you can control the opacity as well as the rotation of the effect, thereby offering you an almost unlimited number of editing options.
In addition, while editing a photo and adding layered effects, you can also remove any particular layers before saving. This gives you a greater range of control over the editing process.
Mextures: $1.99 on the App Store
2. Stackables
Stackables is one of the most powerful apps for adding textures and gradients. It allows you to "stack" layers of textures and other effects to create custom visual "formulas" that are uniquely yours.
Not only does this app offer a wide range of textures, but each of them is adjustable and you can combine as many as you want through an easy-to-use layering approach (very similar to more powerful software such as Photoshop, but without the high cost and long learning curve).
Stackables does take a bit of time to learn how to take full advantage of its features, but you can get started with it in no time by using any of the preset "formulas."
You can even open the pre-existing formulas to see how they're crafted, which can help you learn how to make your own and save them for future use.
Stackables offers full TIFF support, so you can save your edited images at the highest possible quality.
Stackables: $0.99 on the App Store
3. Distressed FX
Another excellent app for adding texture effects, Distressed FX is also widely used for adding patterns of birds to landscape and other photos.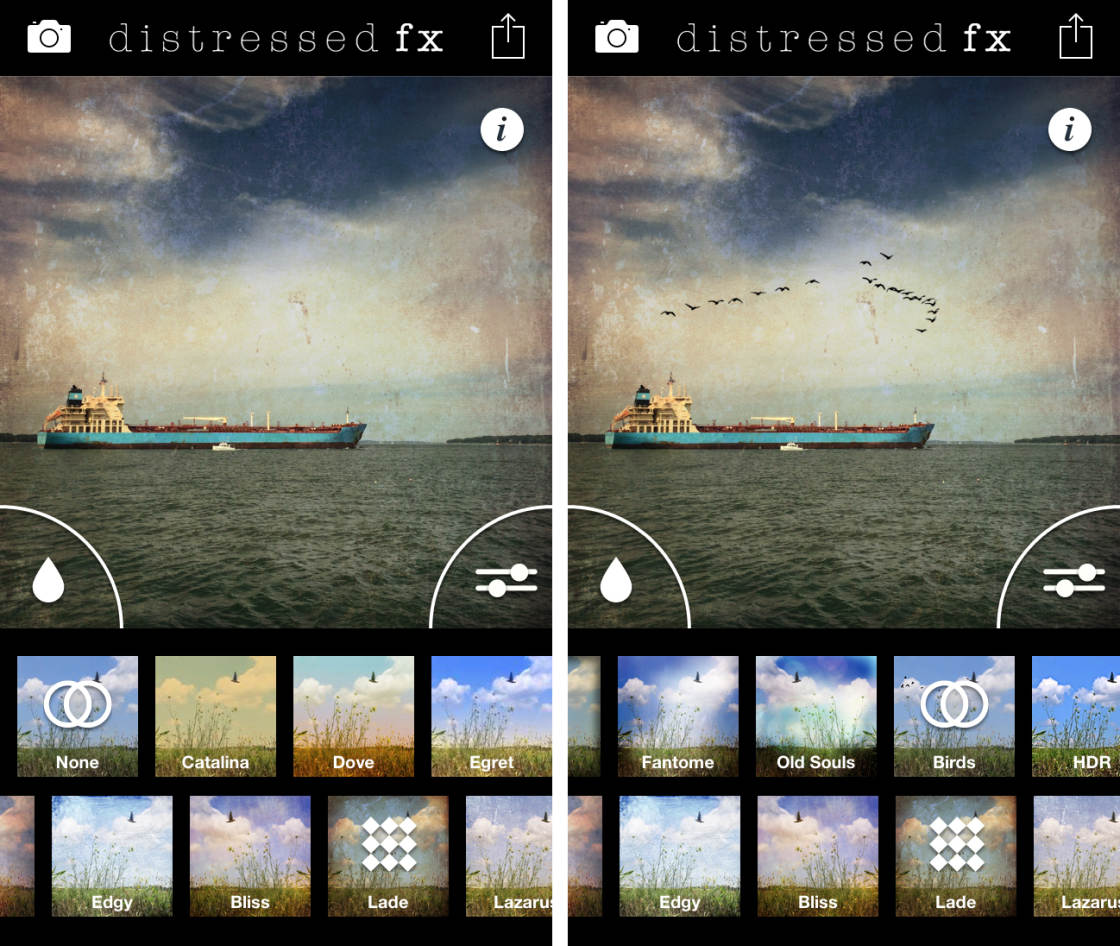 This app has less options than some of the other apps mentioned, but that actually makes it an excellent choice for beginners looking to start working with textures in photos.
However, the quality of the effects offered by Distressed FX is far from amateur. In addition to the unique bird effects that are widely popular, the quality of the texture effects is worthy of professional use.
These qualities make this a popular app with beginners and seasoned iPhone photographers alike.
Distressed FX: $0.99 on the App Store (extra bird effects are available as an additional in-app purchase for another $0.99)
4. Shift
Shift allows you to create thousands of your own custom iPhone filters by combining textures, color overlays and blends to produce stylish effects like grain, vintage, light leaks and high contrast black and whites.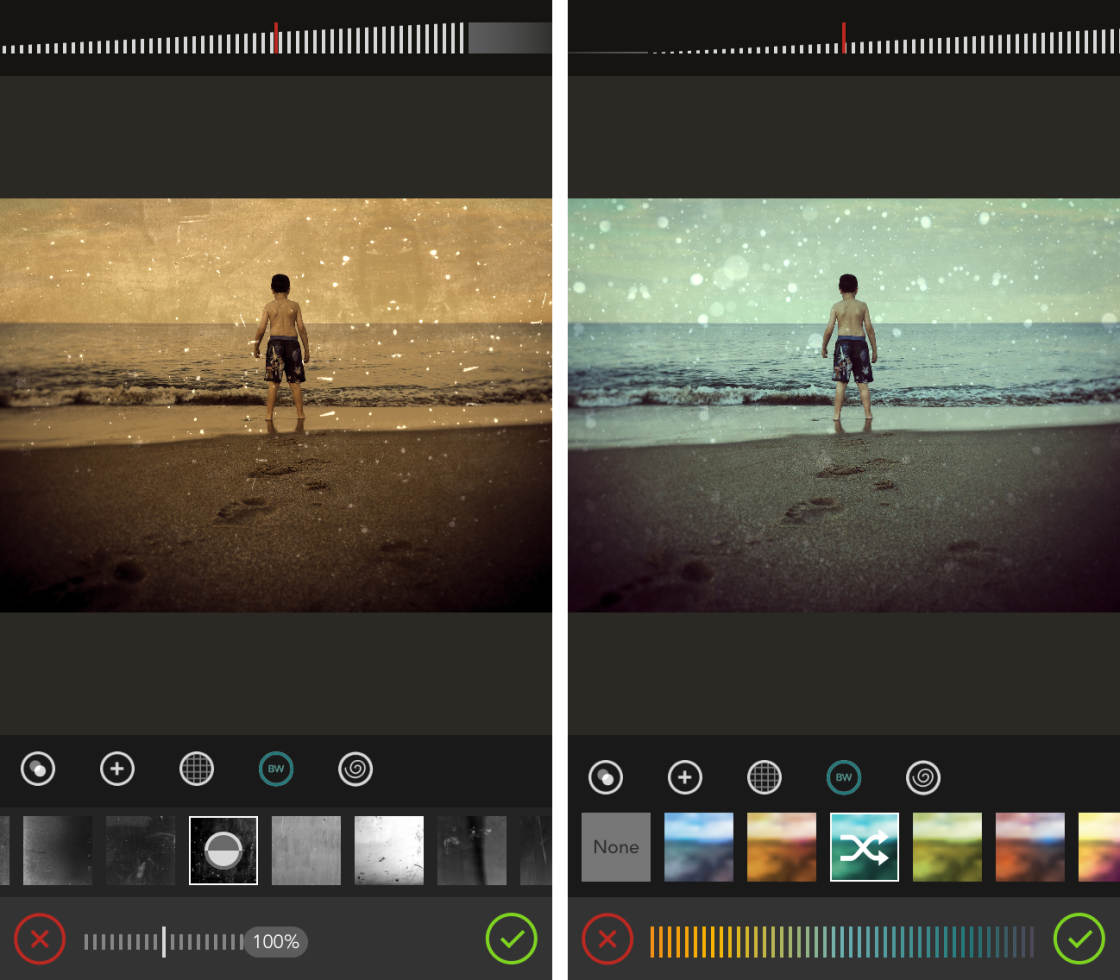 Each effect can be layered, rotated and repositioned to create fully customizable texture/filter effects that you can save and re-use as often as you like.
If you like more manual control over the textures you add, and enjoy the convenience of saving your own custom filters/presets for future use, then Shift is a great app to consider.
5. ScratchCam FX
Another option to consider, especially if you like more scratched-based texture effects, is ScratchCam FX.
This app allows you to create awesome vintage-looking photos with its one-click effects generator. But if you prefer, you can also take a more manual approach to crafting the perfect grunge effect for your photos.
ScratchCam has seemingly endless combinations of textures and colour effects to give your photos a unique look.
ScratchCam FX: $1.99 on the App Store

6. Picfx
Another great layer-based editing app like Stackables, Picfx offers a different set of unique textures and other effects that you can add to your images. This app adds a lot of options to your texture editing arsenal.
Some unique effects offered by Picfx include cross-process, urban textures, space textures and effects, as well as different takes on the more typical scratches, light leaks and grunge effects.
7. Modern Grunge
Modern Grunge offers a very interesting take on the ubiquitous "grunge" effect. Combining slightly over-the-top grunge effects with a unique ripped paper effect, this app easily stands out amongst the other texture apps.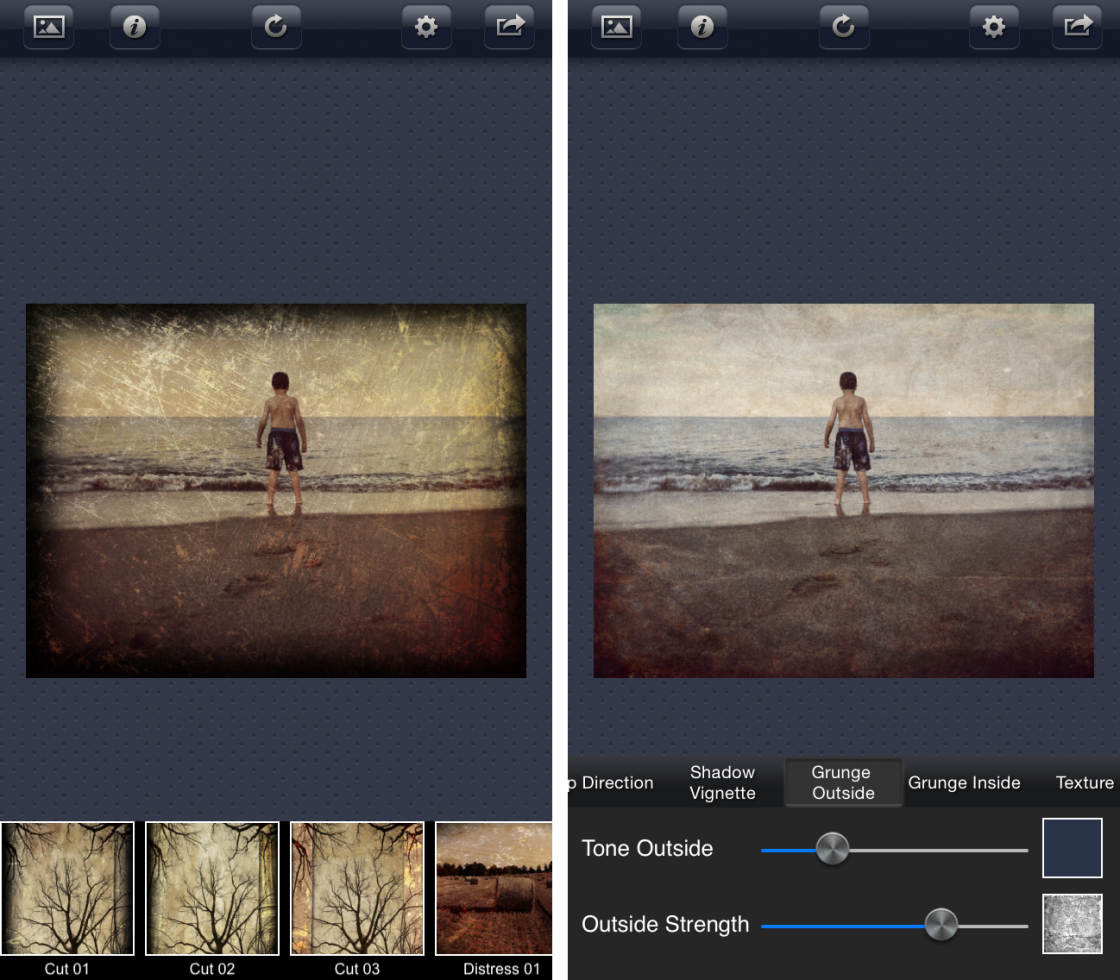 While many of the grunge effects can seem very overdone at first, they're all highly customizable and can be rendered in far more subtle ways depending on your taste.
Modern Grunge: $2.99 on the App Store
8. Snapseed
Snapseed isn't a dedicated app for adding textures. But its extensive suite of Snapseed editing tools includes a highly adjustable grunge filter effect. This textured filter is popular with many iPhone photographers who like to get creative with their photo editing.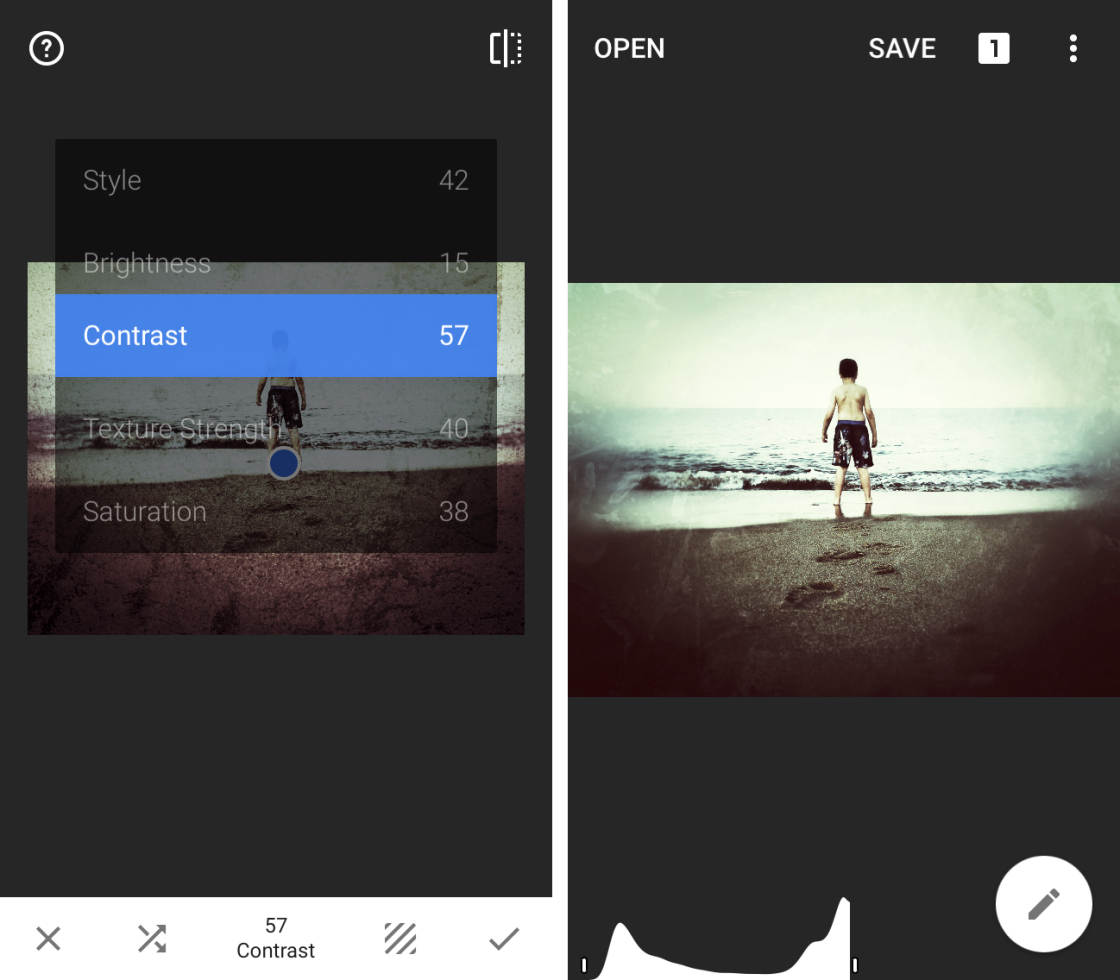 You get full control over a range of texture styles, as well as the brightness, contrast, texture strength and saturation of the effect.
The Snapseed Grunge filter also has a "randomize" tool that can be handy for getting started. Simply keep tapping on the randomize button to cycle through app-generated combinations of the variables listed above.
When you find an effect that you like, you can then fine-tune each of the settings as necessary until you achieve the exact look that you want.
You probably already have Snapseed in your collection of editing apps, so why not give it a try the next time you want to add some texture to a photo?
Snapseed: FREE on the App Store
9. TinType
Tintype by Hipstamatic allows you to create hauntingly beautiful, antique-styled portrait photos.
Inspired by daguerreotypes, tintypes, and other photographic processes from over a hundred years ago, this app creates similar-looking photos with minimal effort.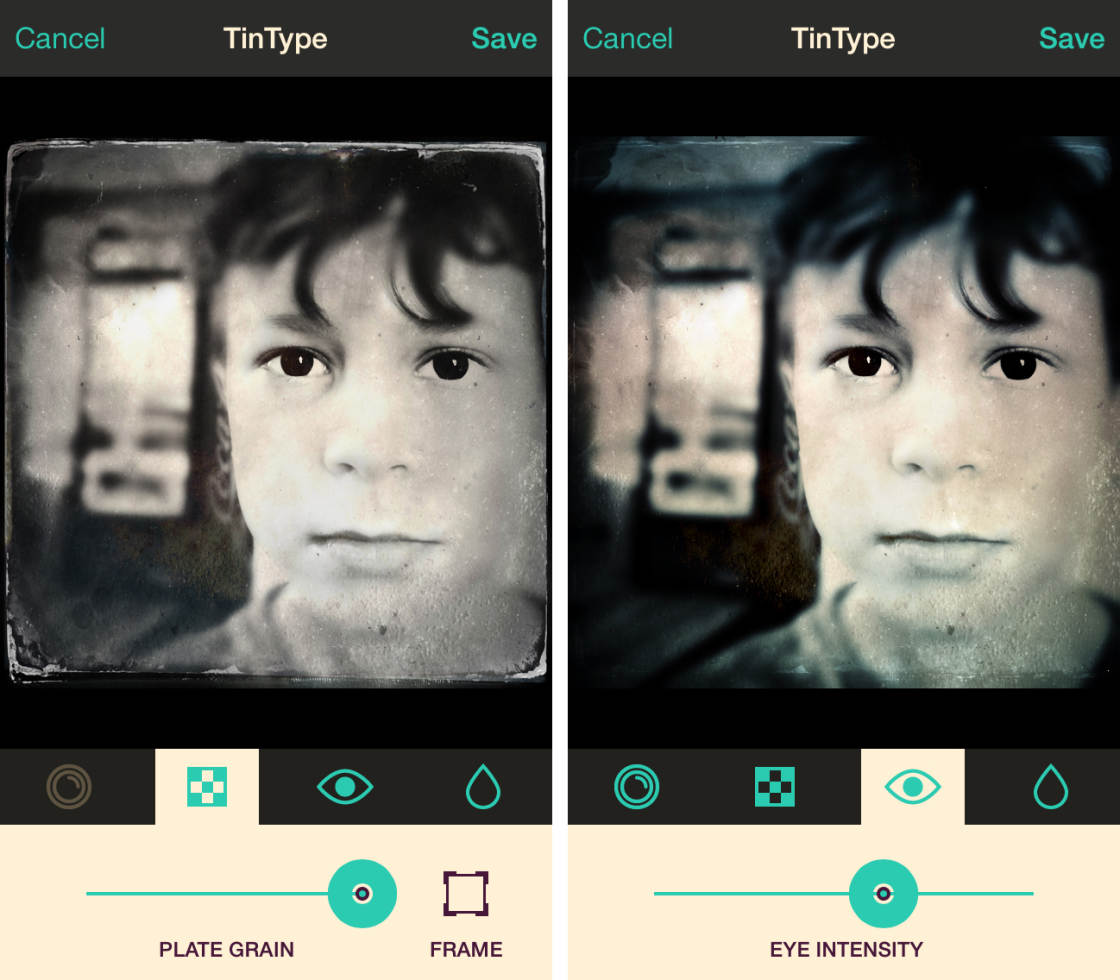 This app only offers one general type of texture (tintypes), but it does allow you some control over the style of tintype, as well as control over the blur effect and color tonality.
What it might lack in adjustment options, it more than makes up for in terms of style. This is pretty much "the" app for creating tintype-style photos.
TinType works best on portrait photos as it automatically detects eyes, keeping them sharp and making them sparkle, while the rest of the photo has a blur and texture effect applied.
For best results, make sure that the eyes of your subject are large enough and clear enough. If not, the app will have difficulty auto-detecting the eyes and the corresponding blur effect won't be as effective as it could be.
TinType: $0.99 on the App Store
10. Superimpose
If you want to take your texture editing to the next level, you might want to consider an app like Superimpose. While this app doesn't offer any built-in texture effects, it does allow you to add your own textures to your photos.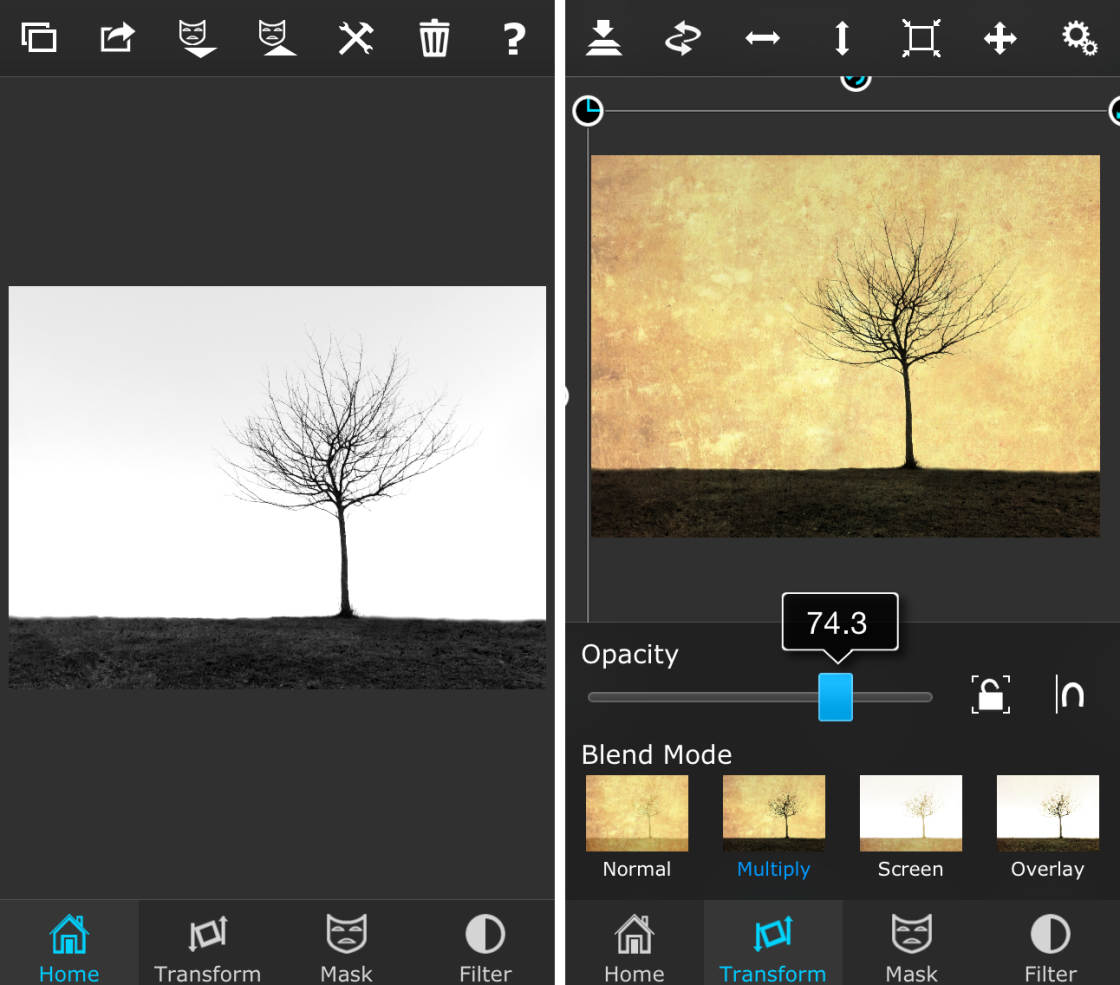 If you want full creative control, try shooting your own photos of interesting textures, such as concrete patterns, paper textures, wood grains, rust, peeling paint, etc. You can then layer those images over your other photos using Superimpose.
This app gives you full control over the position and opacity/strength of the layering effect. You can also use the built-in Mask tool to apply the texture to just certain portions of your image.
Superimpose: $0.99 on the App Store
Note that there's now a new and improved version of this app called Superimpose X ($4.99). Click here for an in-depth tutorial on how to use Superimpose X to blend multiple iPhone photos.