If you enjoy black and white iPhone photography, you might be interested to try out the new free Ansel app. This is a dedicated black and white photo editing app, so its sole purpose is to remove color from your images. In this article you'll discover more about the Ansel app and how it offers some innovative new approaches to creating black and white iPhone photos.
Your Entire Camera Roll In Black & White!
Upon opening Ansel, one of the app's most unique features jumps right out at you. Not only does the app start with a view into your Camera Roll for selecting a photo to work on, but your entire Camera Roll is presented in black and white!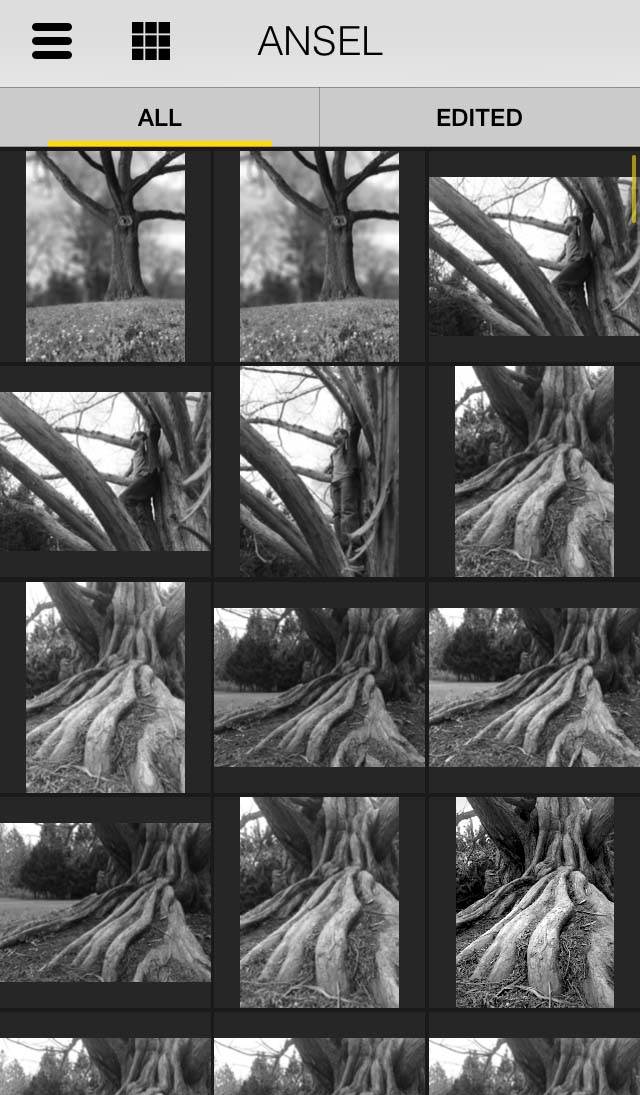 While this can be a bit unsettling at first, rest assured that all of your photos remain untouched in their original format. This feature simply serves to help you pre-visualize your photos in black and white in case you need some assistance in selecting photos to convert using Ansel.
You can also switch from the "All" view to the "Edited" view to see only those images that you've already edited with Ansel (even if you haven't saved those edits yet).
Ansel also remembers which adjustments you've made to each of your photos, even if you have yet to save/export them to your Camera Roll. While past adjustments made with the app appear when looking at your Camera Roll from within Ansel, your original photos are never changed by the app.
Full Range Of Editing Tools
As would be expected with just about any editing app, Ansel covers all the bases when it comes to editing tools. You can adjust exposure, contrast, shadows, highlights, sharpening and more.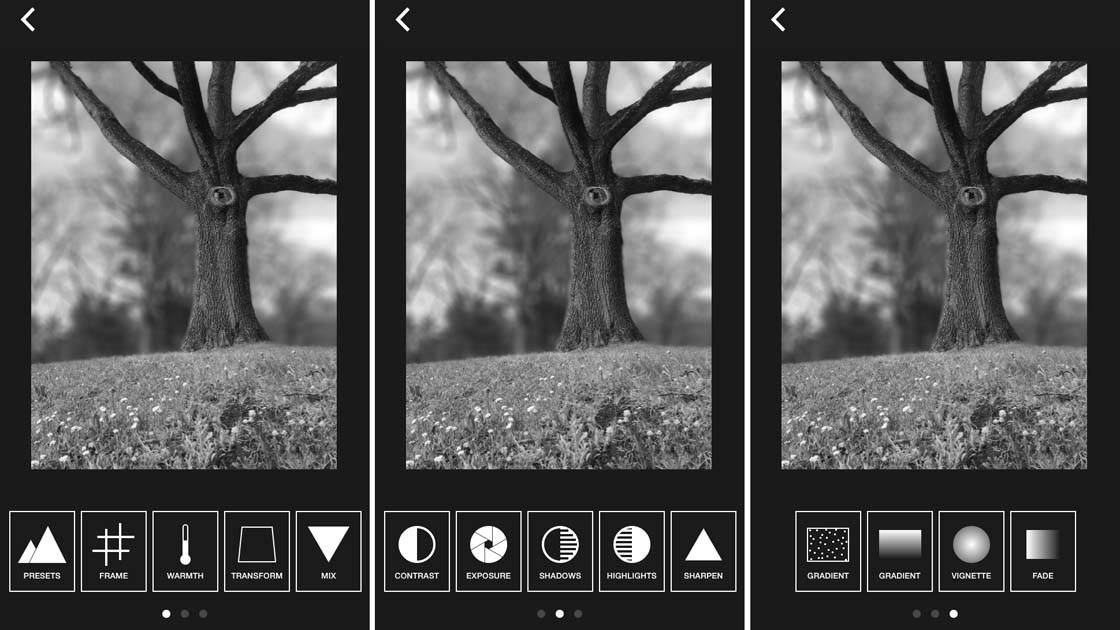 In fact, the sharpening tool is quite effective up to 40% or even 50% without causing the dreaded over-sharpened look that many other apps are capable of at those levels.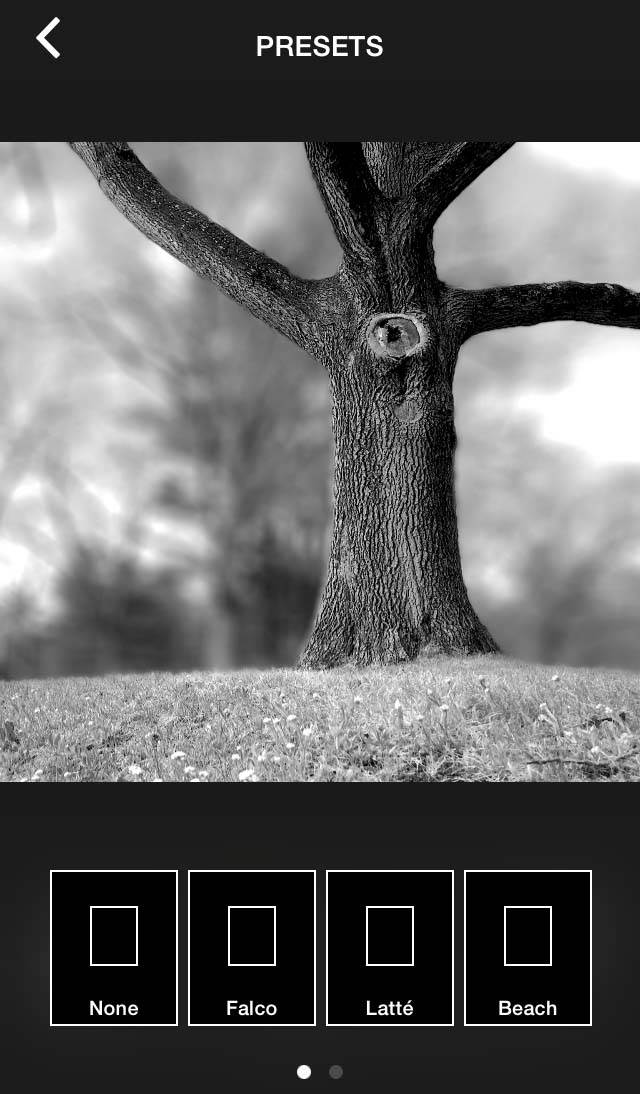 Ansel also offers a small, but diverse range of presets that you can use as great starting points for your edits. After selecting a preset, you can further refine your edits by using each of the individual adjustment tools such as those mentioned above.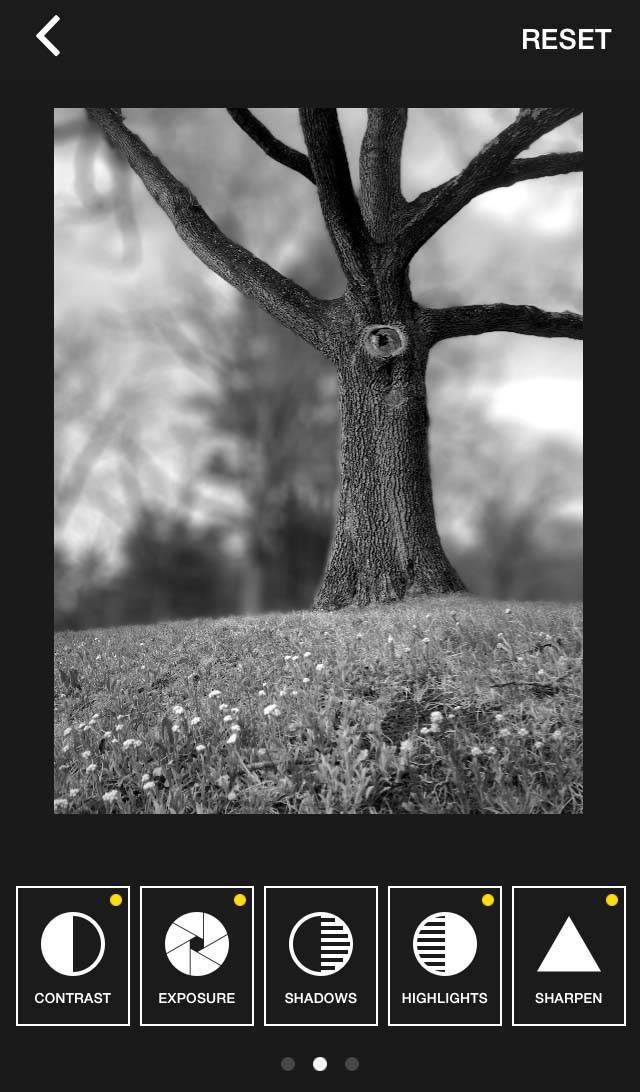 After selecting a preset, all of the specific editing tools used by that preset will appear with a small yellow dot next to them to show you that an adjustment has been made to that setting. This is a great way to learn how each of the presets was created.
Simple & Intuitive Controls
Most of the settings are adjusted with a no-nonsense slider tool. When you've finished with a particular tool, simply swipe the adjustment slider down toward the bottom of the screen to return to the previous menu.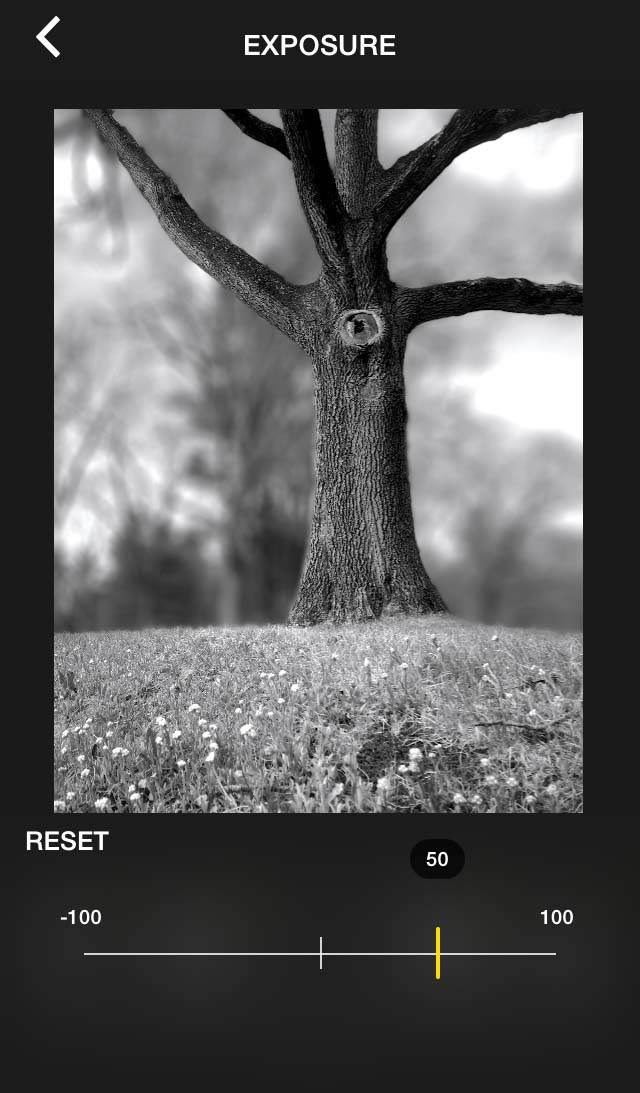 Other features, like the built-in crop tool, offer additional selection icons to make your adjustments. The crop tool offers up most of the standard aspect ratios in both horizontal and vertical alignment.
However, it is lacking a 3:2/2:3 aspect ratio (the same as standard 35mm film), which wouldn't be all that bad, but the app is also lacking a freeform/customizable crop ratio as well. Hopefully, this is something that the developer will add with a future update.
Re-Shape Your Photos With The Transform Tool
One feature offered by Ansel that is typically found in more advanced or specialized apps is the Transform tool. This allows you to skew your photos horizontally and/or vertically in order to correct distorted perspectives, or purposely distort them for artistic effect.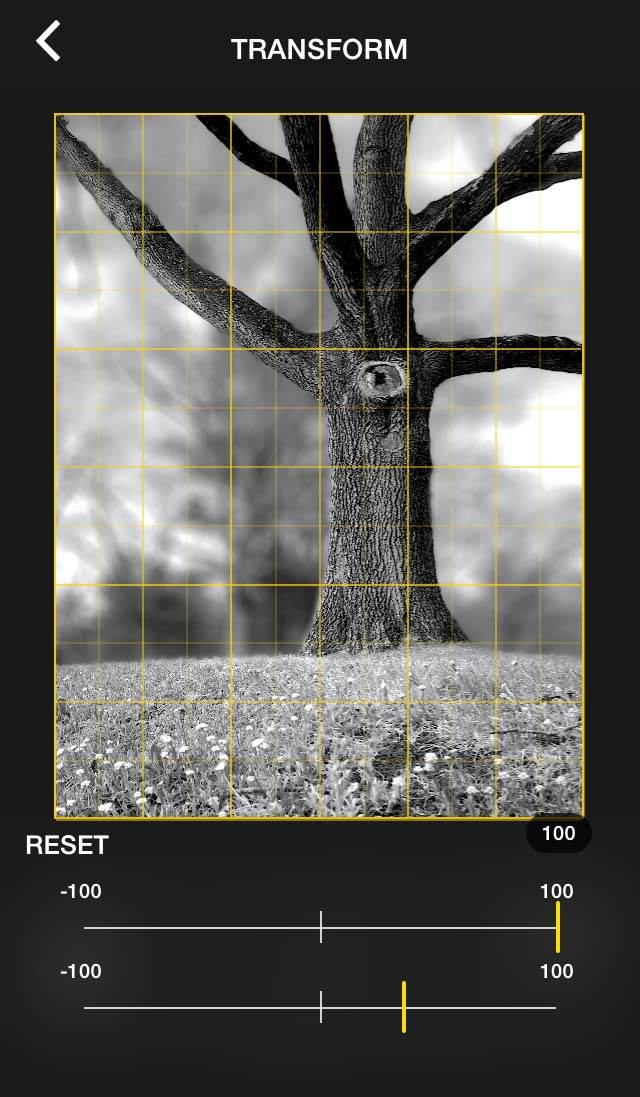 One minor drawback to this tool is that when you first open it, you're presented with two identical sliders (one to adjust the horizontal skew and another for the vertical skew). While it only takes a second to determine which slider is which, the feature feels a bit unfinished and could benefit from clearer labeling.
Refine Your Photo's Black & White Tones
To really take control of your black and white photos, you need to be able to adjust how the various colors in your original photo are converted to black and white tones. While the ideal is to have full control over each of the separate RGB (Red, Green and Blue) channels, Ansel still offers a unique approach to this type of adjustment tool.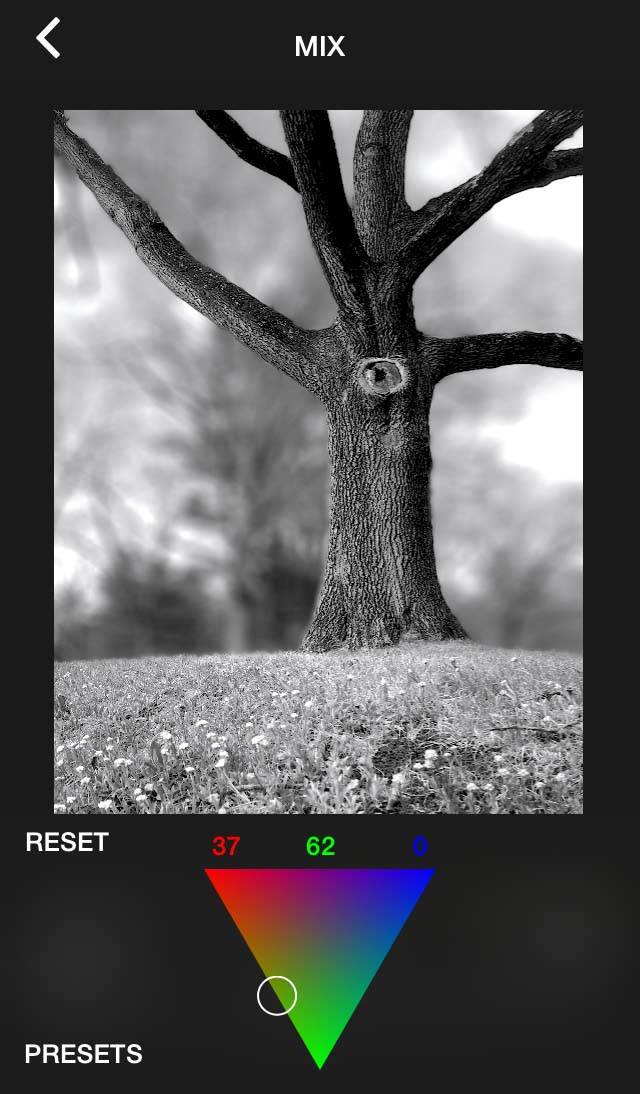 Through an integrated triangular "Mix" adjustment slider, you can adjust how the different colors of the original image are converted to black and white.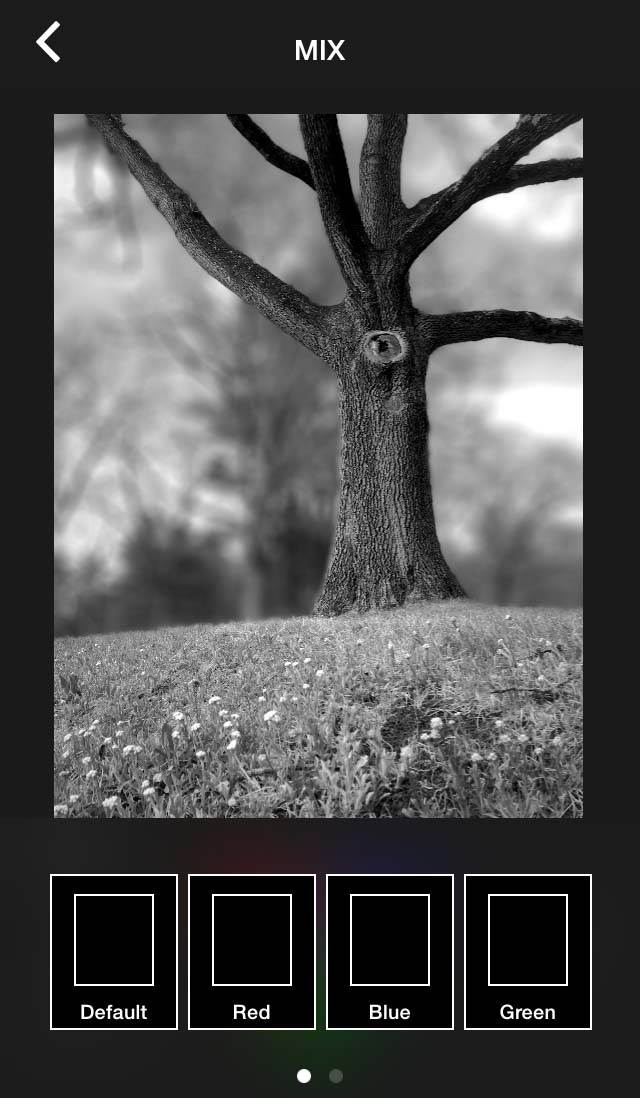 This feature also offers a small number of presets to start with, although most of them are no different than dragging the slider to one of the extreme "points" of the adjustment triangle. Therefore, they may work as starting points for folks new to black and white photography, but they are of little use beyond that.
Customizable Interface
Another very useful feature of Ansel is that you can customize the order of icons on the toolbar by pressing and holding on each icon, and then dragging it to whatever place you prefer. This is not unlike how you can move app icons around on the home screen of your iPhone.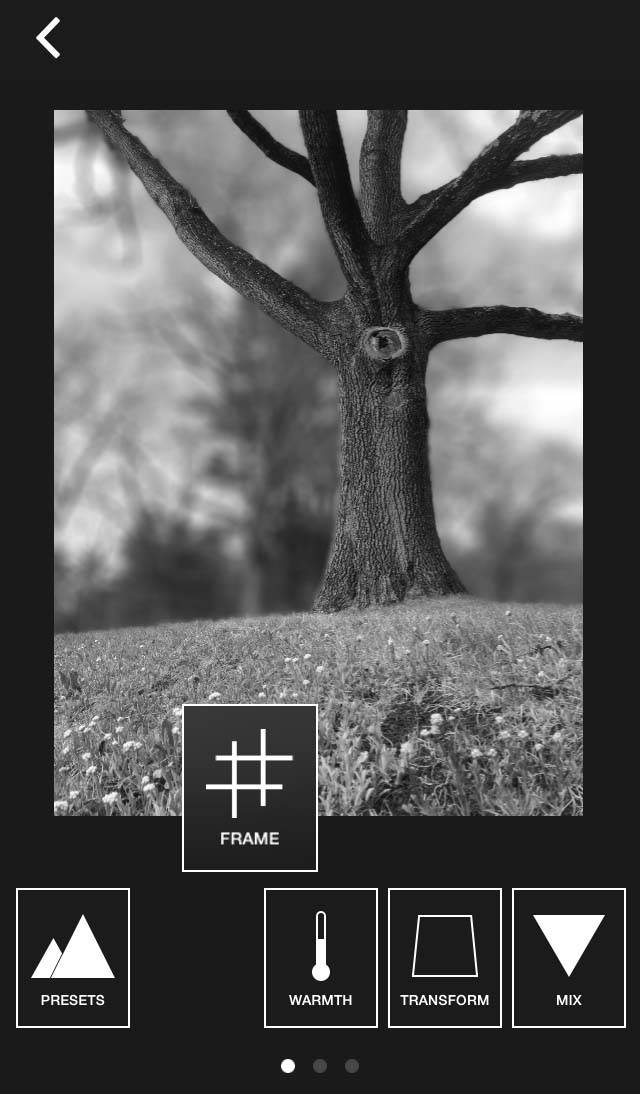 Conclusion
Ansel is yet another app that specializes in helping you create black and white photos, just like Dramatic Black & White and Monokrom. Where Ansel differs is in its clean and simple user interface, along with some of its more unique features such as the black and white Camera Roll preview and the tonal "Mix" tool.
While Ansel doesn't offer the option to save in high quality TIFF format, it does save your photos at full JPG resolution which helps to maintain image detail.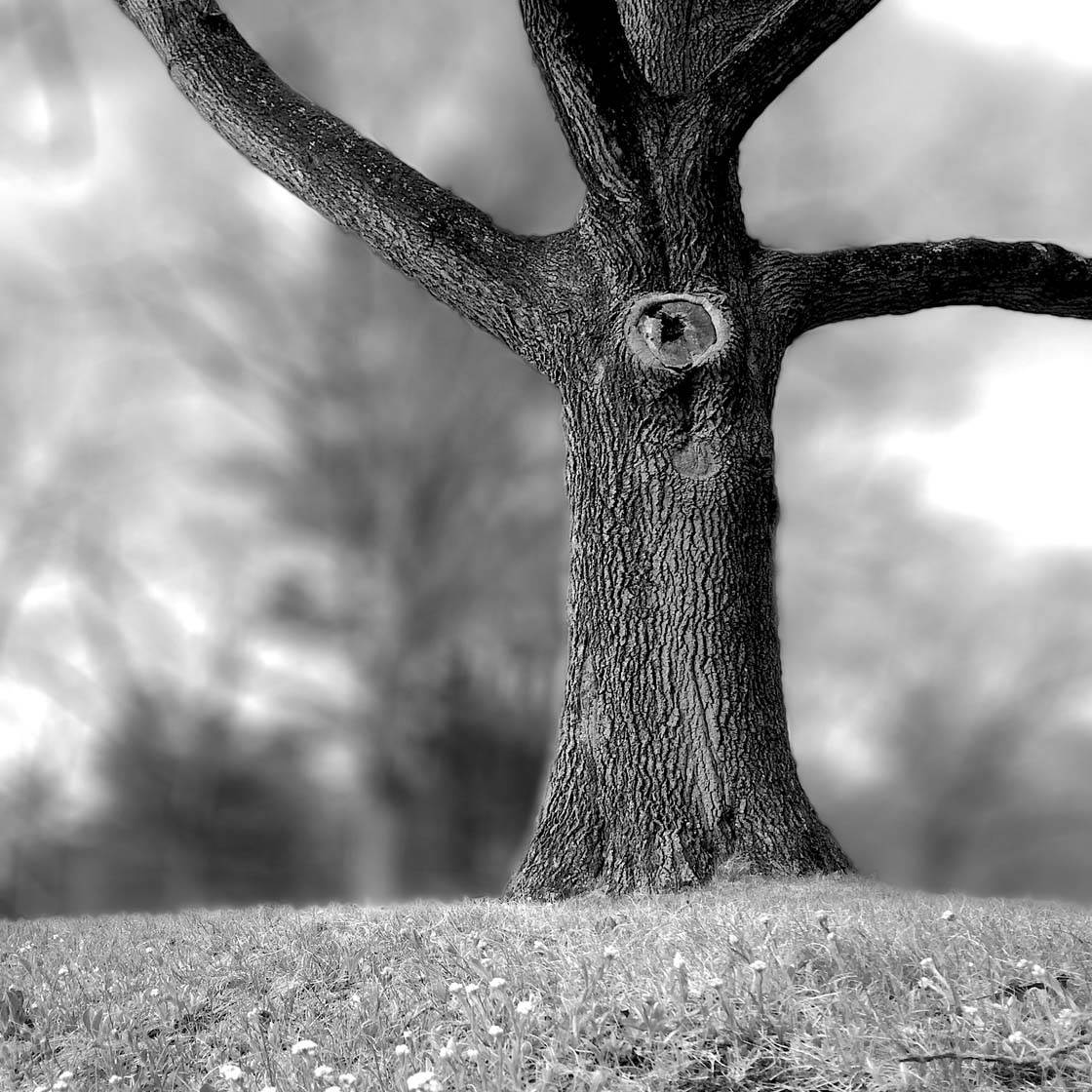 Additionally, while I've focused exclusively on using Ansel to edit photos, the app also allows you to apply its black and white editing tools to your iPhone videos. If you shoot video and are interested in converting some of your projects to black and white, then Ansel is certainly worth checking out.
Having only been released a few short weeks ago, Ansel offers a great deal of promise for a dedicated black and white editing app. As mentioned above, there are a few features that could use a bit of refinement, but all in all, this is a good app to consider for creating stunning black and white photos (and videos) with your iPhone.
You can download the Ansel app for free from the App Store.