I'm delighted to share this interview with Ane Have, a kindergarten teacher from Denmark who shoot stunning photos with the iPhone. Her Instagram feed is a beautiful array of moody landscapes, close-up nature, people and portraits, architecture and incredible spiral staircases. In this interview you'll learn more about Ane, and how she creates such wonderful images with her iPhone, no matter what kind of subject she's photographing.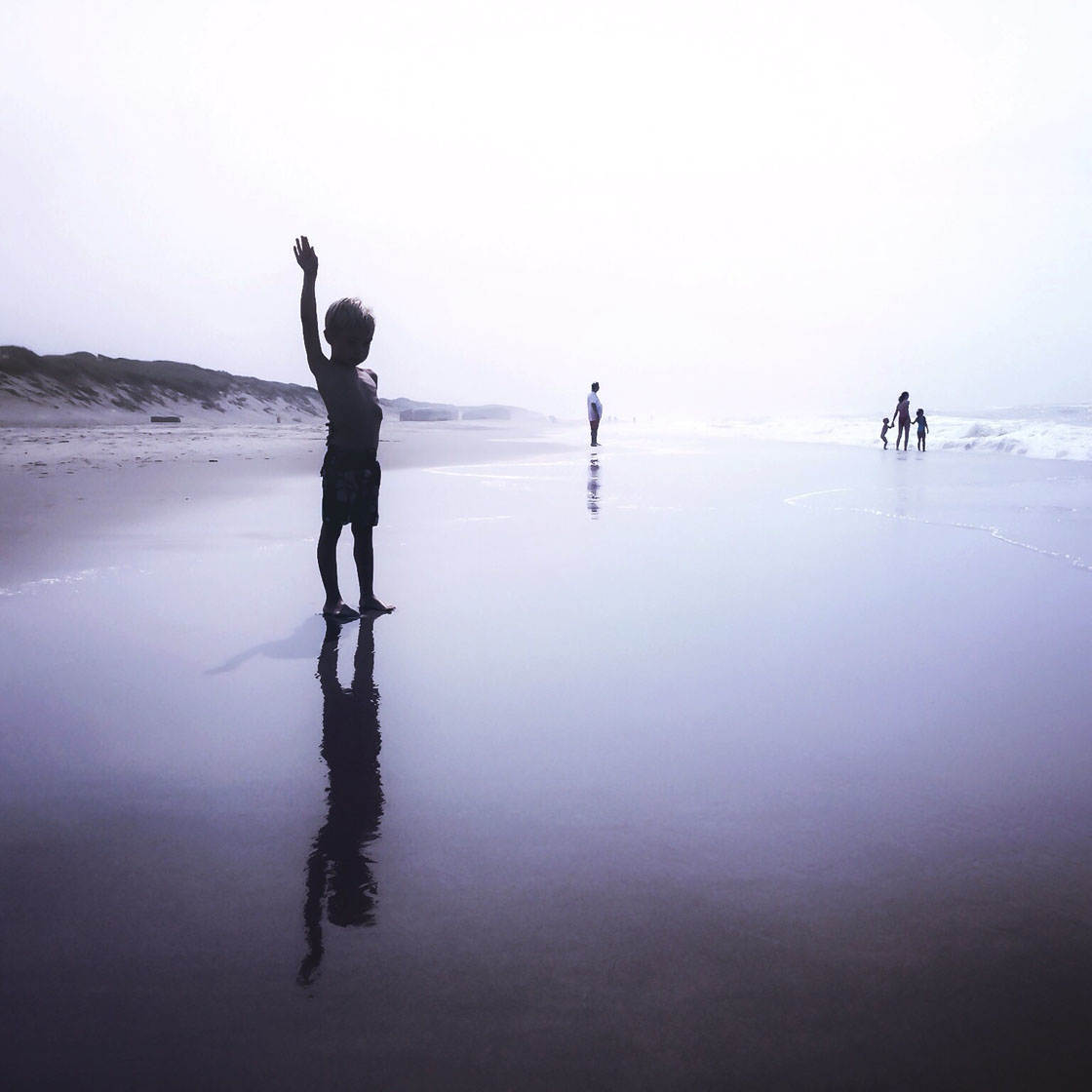 Tell us a little bit about yourself. 
I'm from Denmark, and I've lived most my life in Jutland. But eight years ago I moved to Copenhagen.
This was for no particular reason other than I wanted to try to live in this beautiful and vibrant city. I'm married to a chef and we have a five year old son.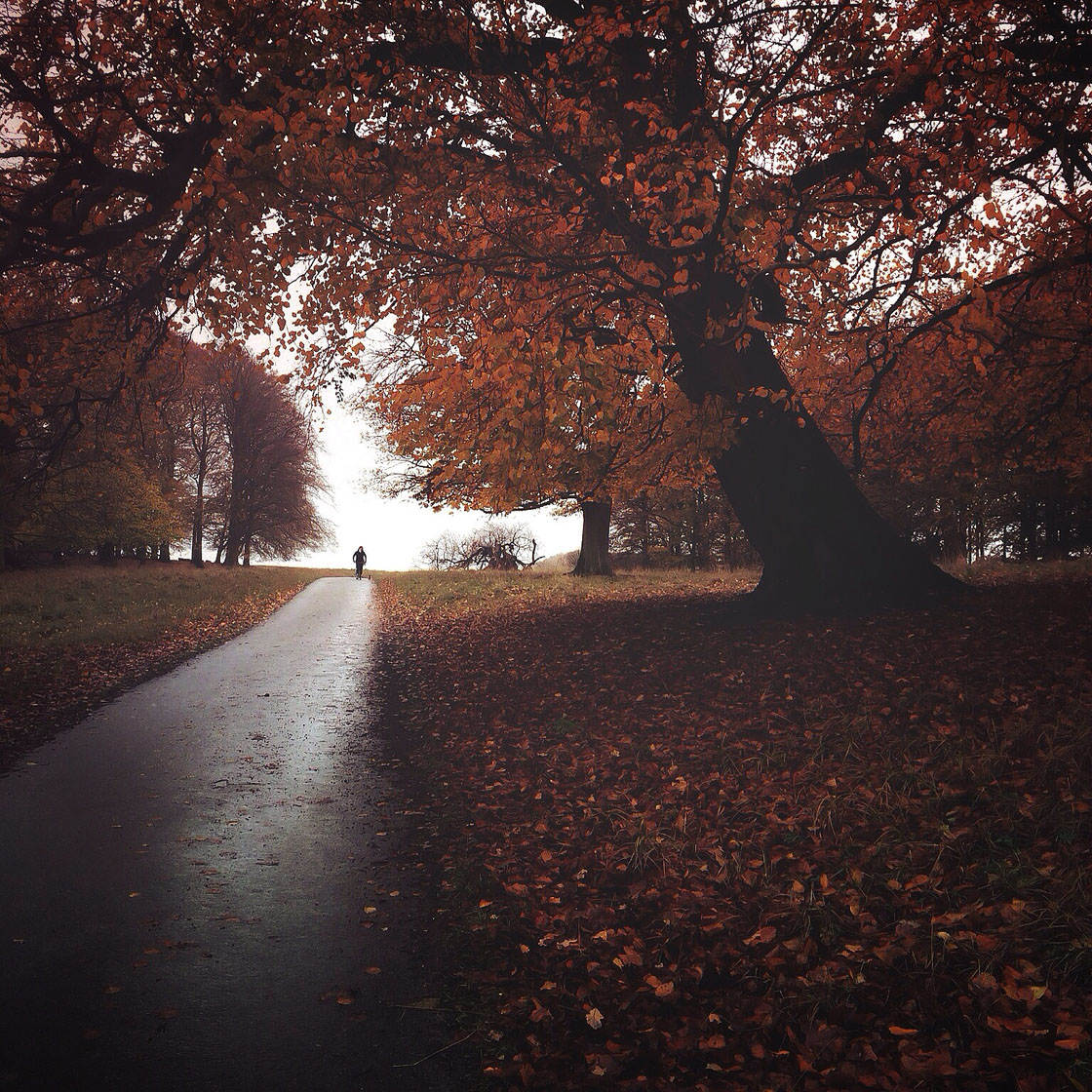 By education I'm an architect, and I worked as an architect for five years.
But for several reasons I decided it was time to try something else about three years ago, and now I work as a kindergarten teacher. Yeah, go figure, right!
Well, it's very different from my old job, but for the moment it's just perfect for me.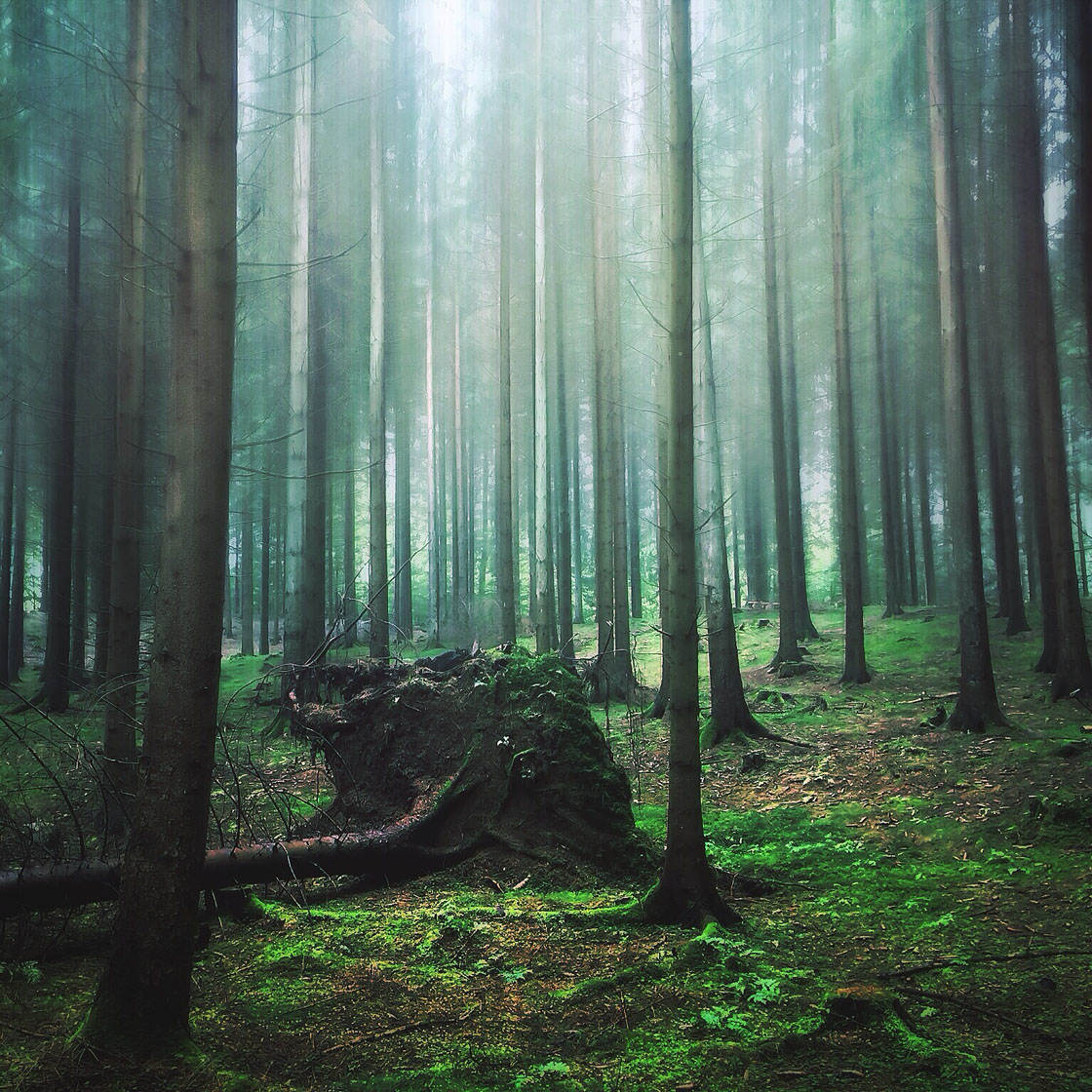 Photography has become my passion and a creative outlet now that I no longer work as an architect.
So honestly, it helps me keep some sort of balance in a (work)life that turned out a bit different than I'd imagined.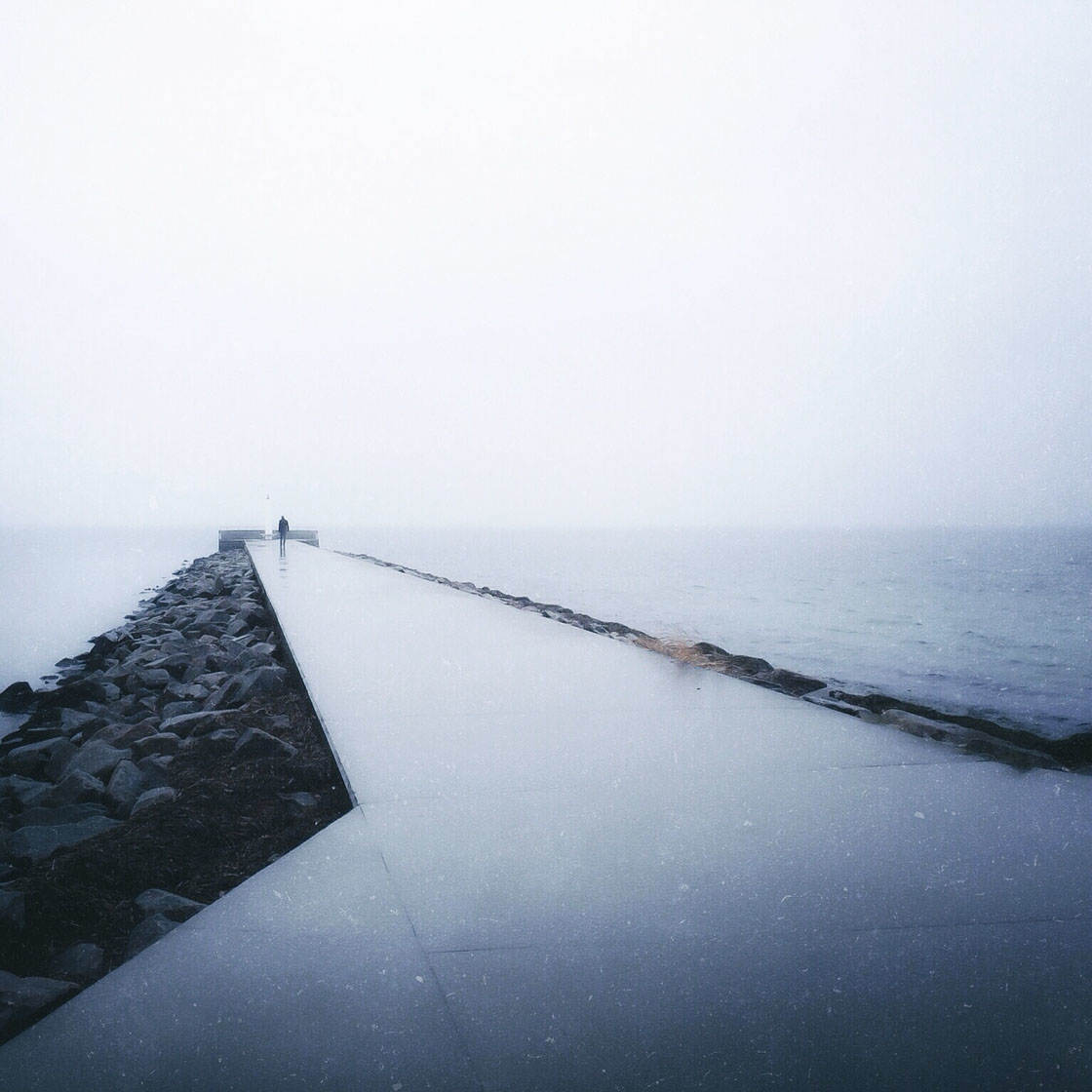 How did your iPhone photography journey begin?
It began about six years ago when I got my first iPhone – the 3GS. Before that, I had an SLR and a little compact digital camera.
But with the iPhone, taking pictures became so easy and accessible because you always carry your phone around with you.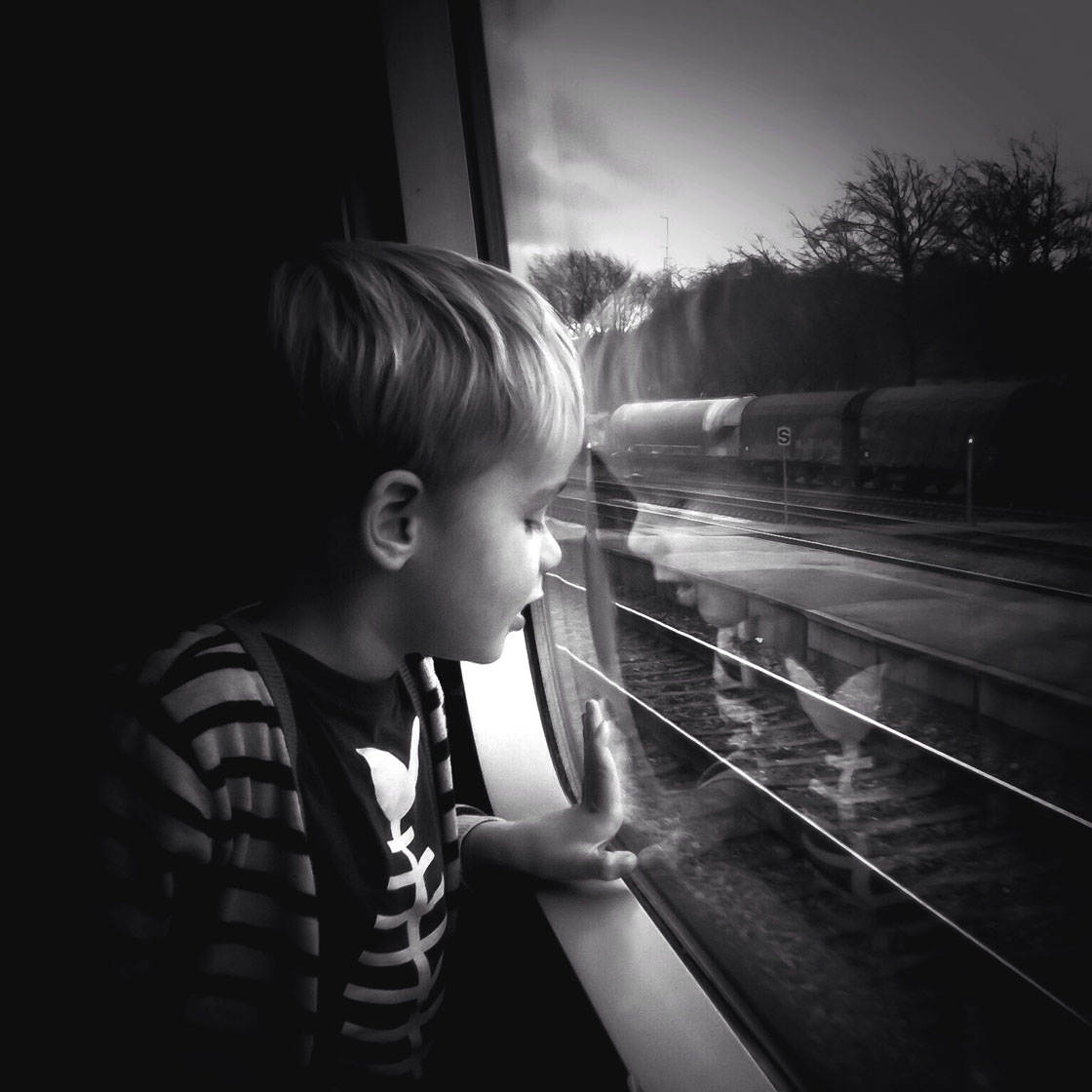 I got the iPhone around the time my son was born, and for the first two years or so, every picture I took was of him.
Learning about Instagram a few years later opened up a whole new horizon to me regarding iPhone photography.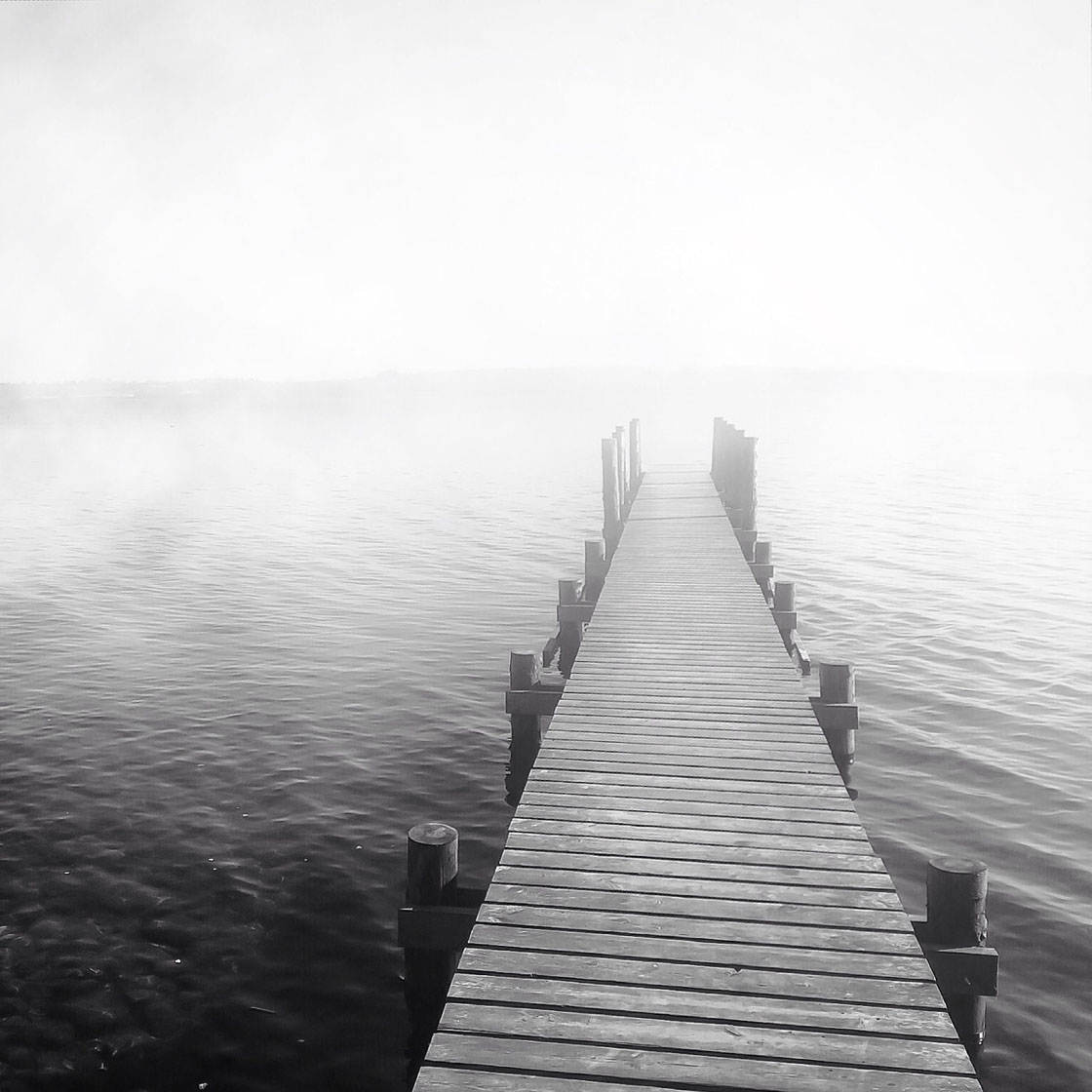 I started off with over-saturated sunsets of questionable quality, but my style has evolved quite a lot since then, and still does I think.
The camera in the iPhone 3GS was really poor quality, so upgrading to the 5s about two years ago made a huge difference to me. That's when I started to use my iPhone for photography even more.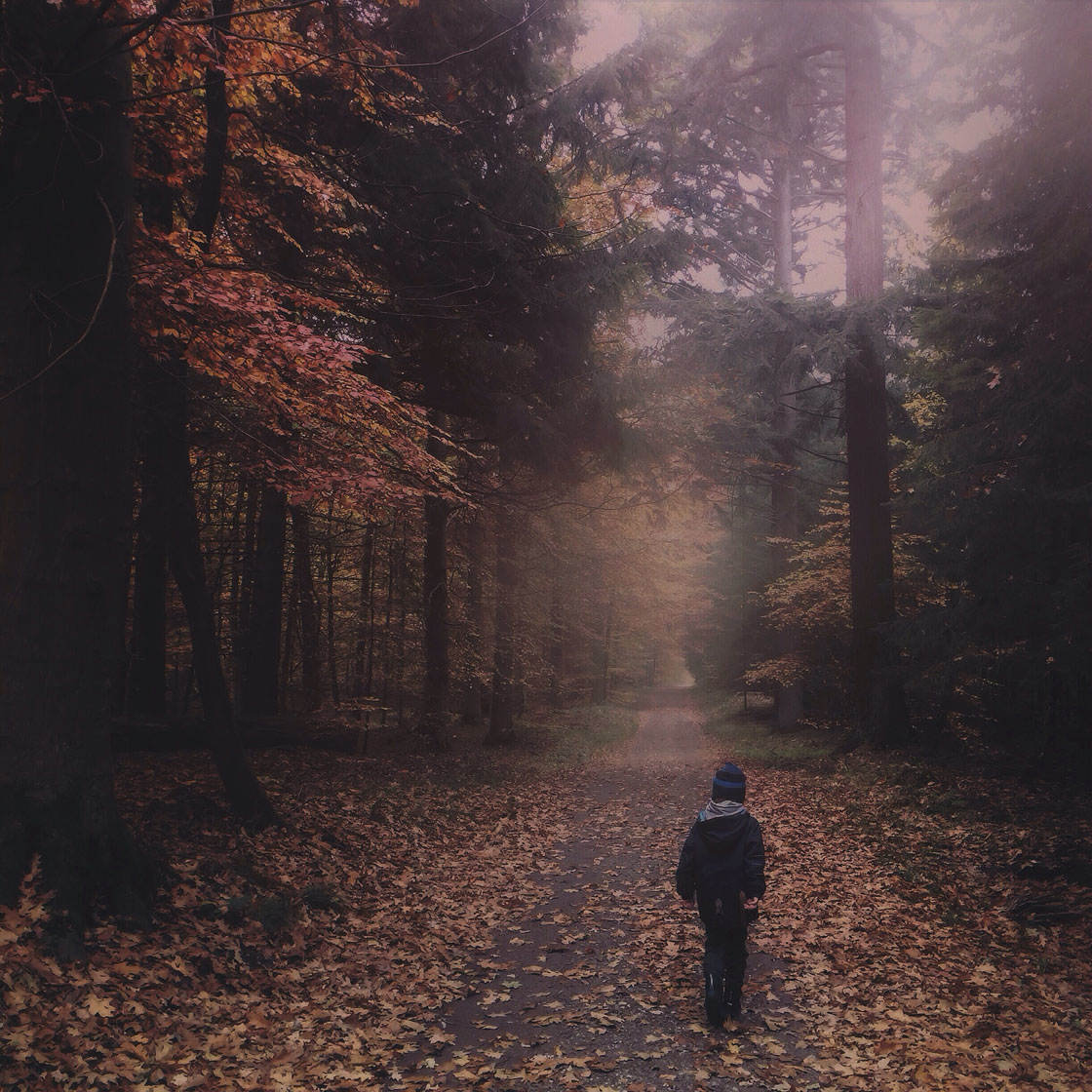 What inspires you to take photos with the iPhone?
It's just so easy! And yet the photos are great quality. As part of my job I'm outside a lot, often in different forests.
I can't run around with a "real" camera, but my iPhone is always in my pocket and it's easy and fast to pull out and capture the beautiful places I get to roam.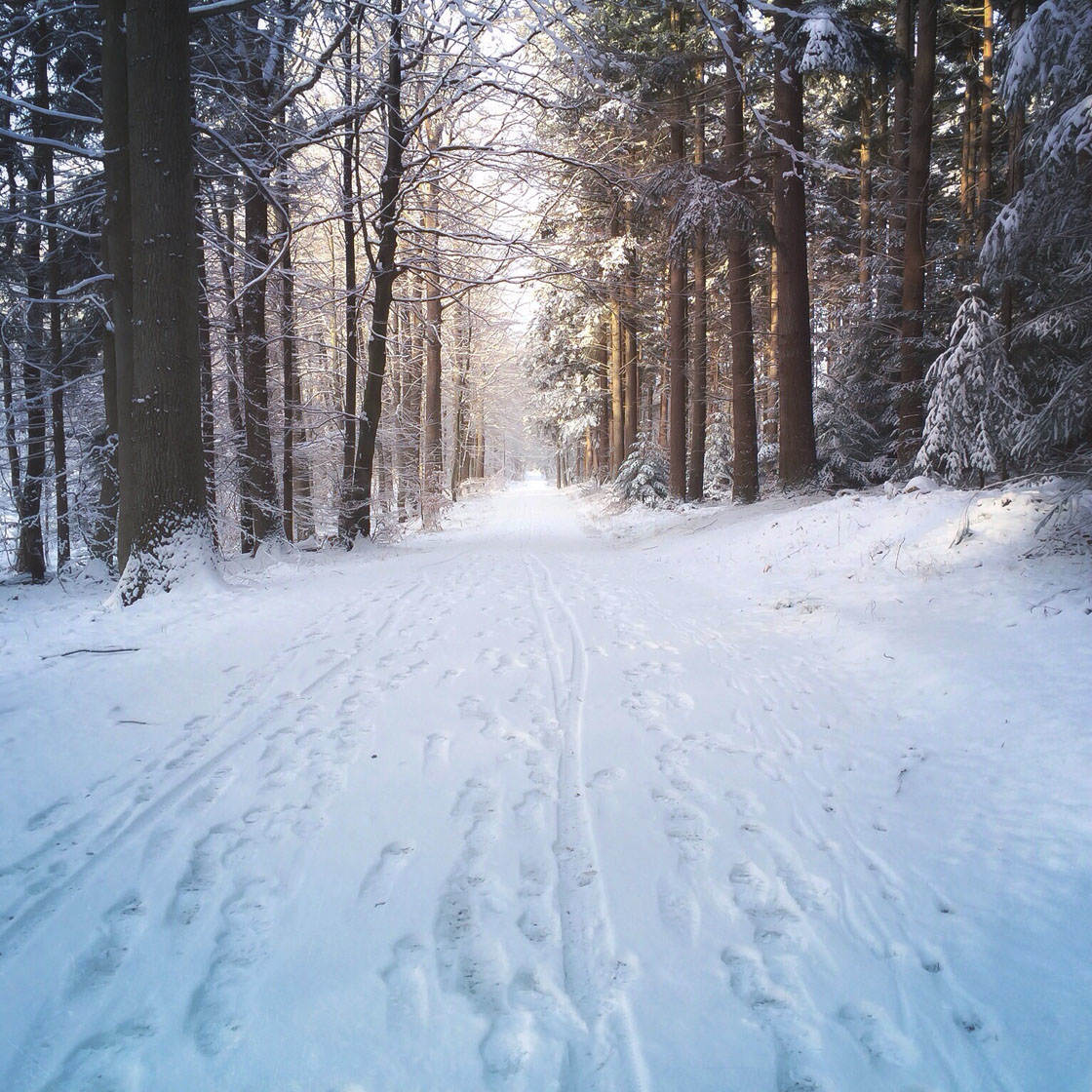 You shoot a lot of landscapes and close-up nature shots with your iPhone. What draws you to this kind of photography?
Well, there's this kind of magic feel to nature – whether it's fog dancing between the tall trees in a dense forest, or dew drops in the soft landscape of moss on the forest floor. I'm drawn to that magic and its sometimes mystic beauty.
I remember the first time I headed out to photograph a forest close to Copenhagen. I went for the darkest corners of the forest and I felt like Little Red Riding Hood. It gave me the chills – in a good way.
Many of your landscape photos have a sense of magic and mystery to them. What tips do you have for creating moody and intriguing landscapes?
First of all, the weather has a lot to do with how moody your scene appears.
Sunshine is nice, and it looks beautiful in a forest too, but if you're going for the moody and mysterious feel it can be a bit distracting.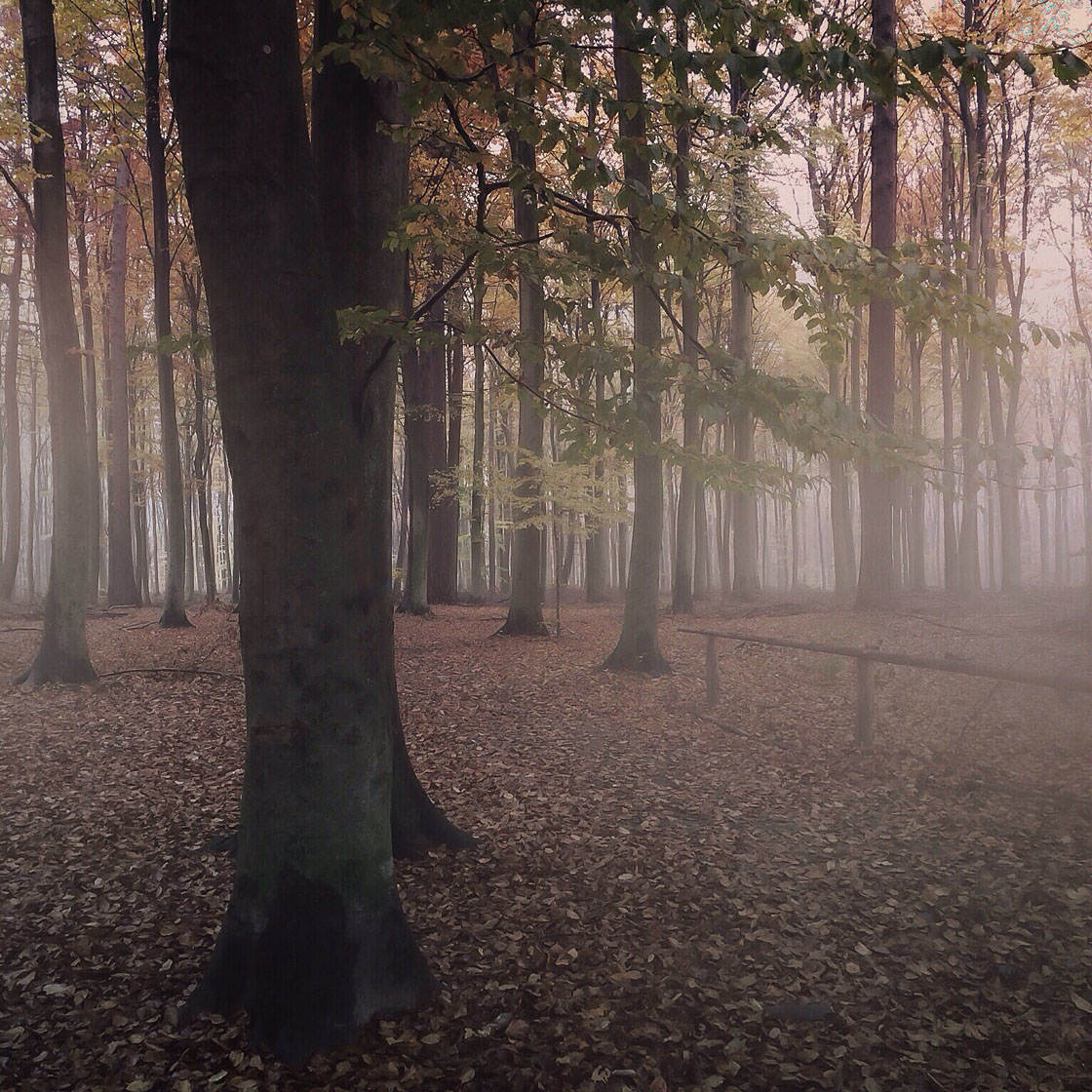 I absolutely love foggy weather, especially when I'm in the forest where the trees help to create some depth and layers in the fog.
And to me, if the weather isn't quite right, a lot of the moodiness can be enhanced in the editing process. Darkness and quite a lot of fade always helps when editing.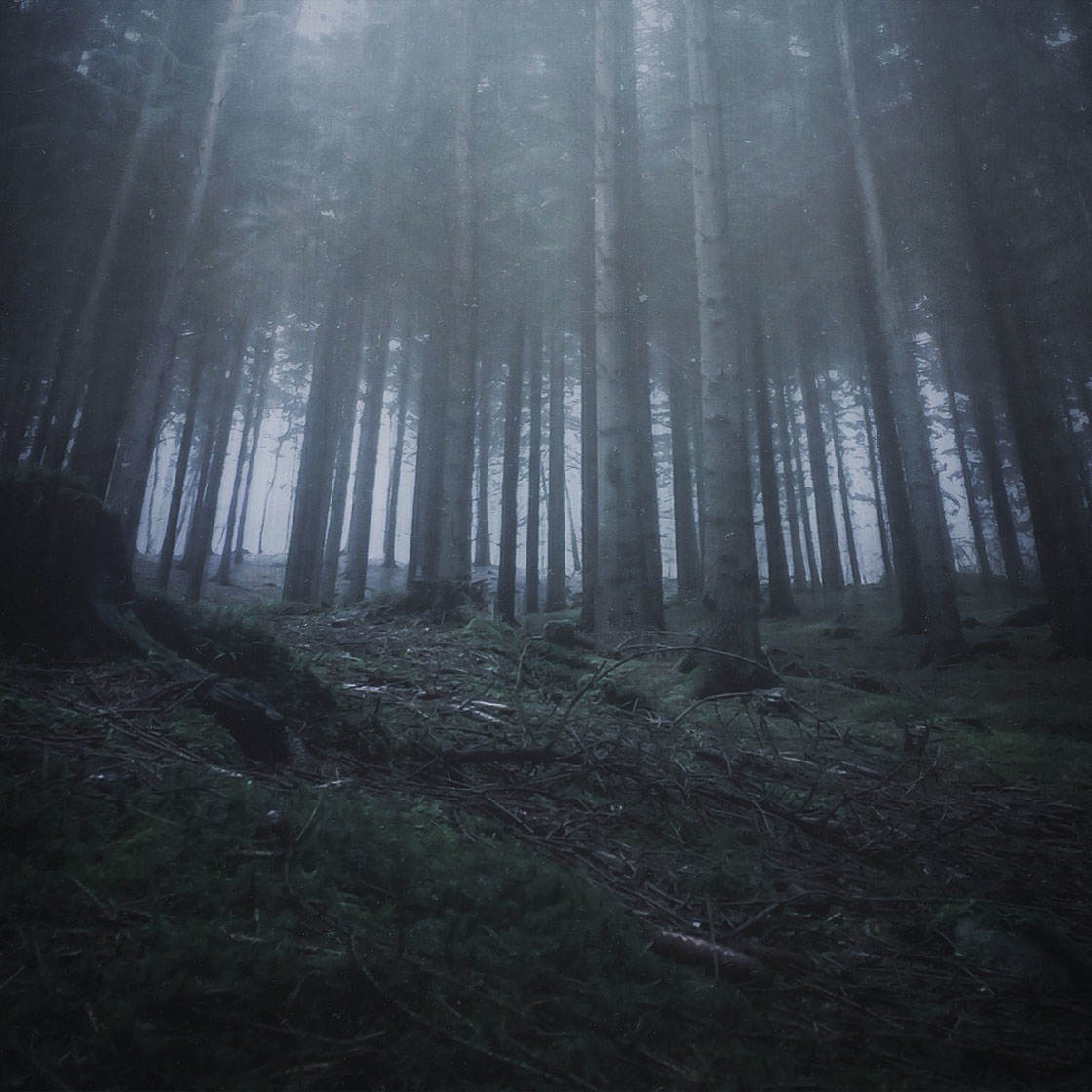 You also capture stunning photos of architecture – in particular, spiral staircases. Where do you find all of these amazing staircases to photograph?
Copenhagen is just full of gorgeous staircases – some well known, but others are harder to find. The way I've gotten to know where many of them are located is through Instagram.
There are a lot of very active Instagramers here, and they're usually kind enough to geotag their posts. And if not, I just ask if they want to share where they found a staircase I find interesting.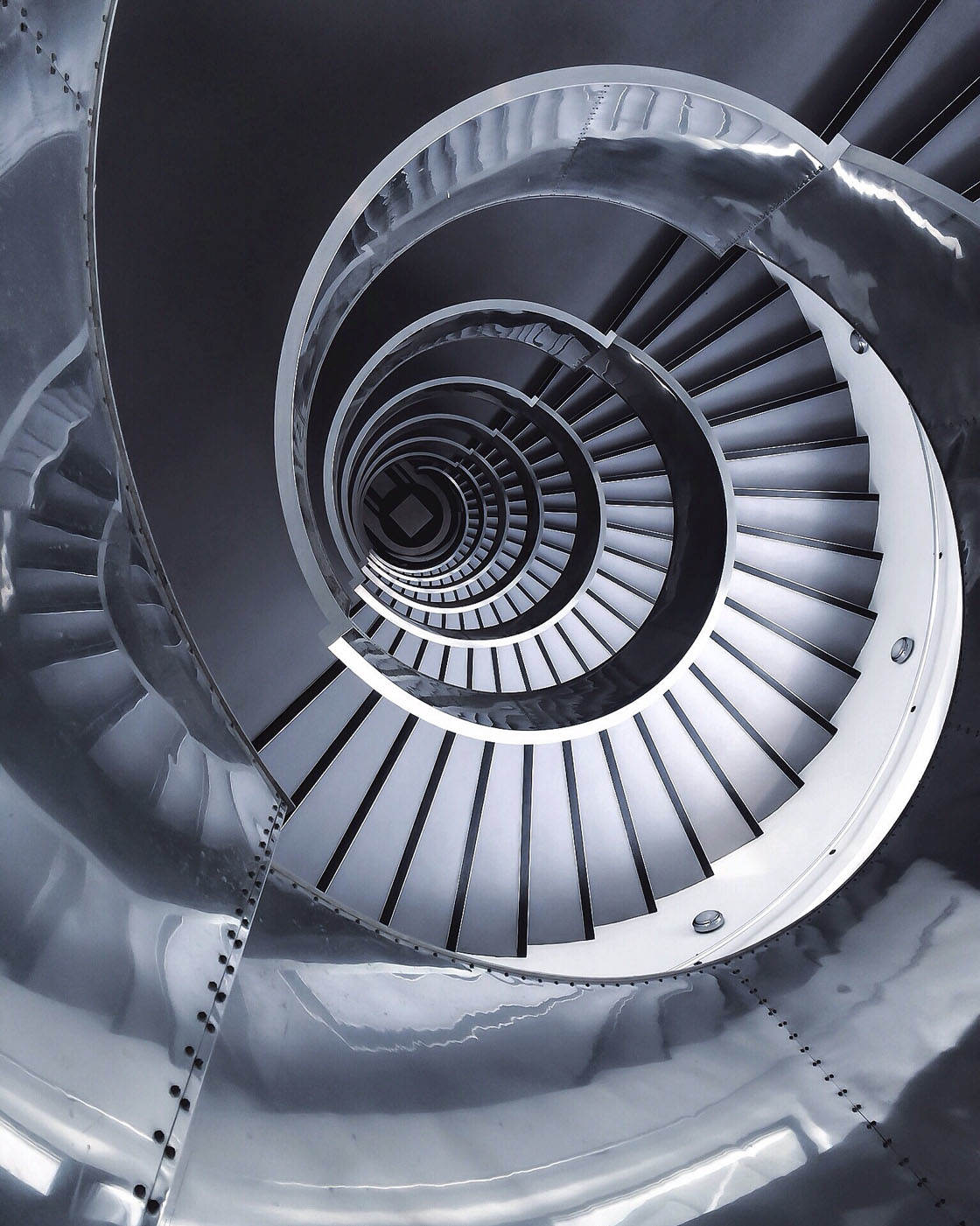 One time I asked this girl, Trine @trineklein from Copenhagen, about the location of some of the beautiful staircases in her feed, and she kindly offered to take me on a spiral staircase hunt.
Now we're planning a spiral staircase hunt volume 2, because like I said, there are a LOT of beautiful staircases in Copenhagen!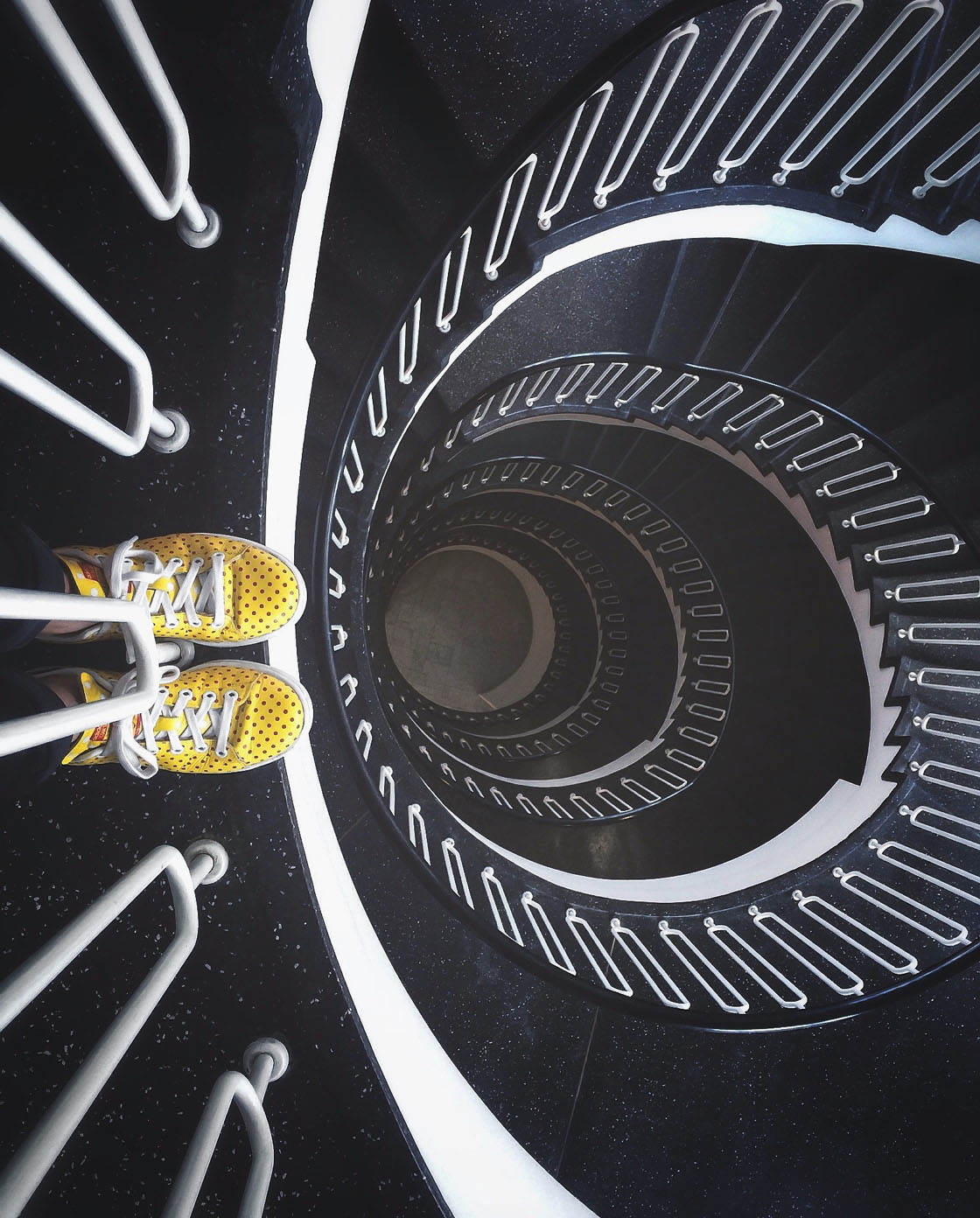 Do you find that you face quite different challenges when photographing architecture compared to landscapes?
Hmm, when photographing architecture, it's mostly about finding the right angle and composition.
It can be difficult to fit it all in the frame, so you have to find the detail or point of view that makes it interesting.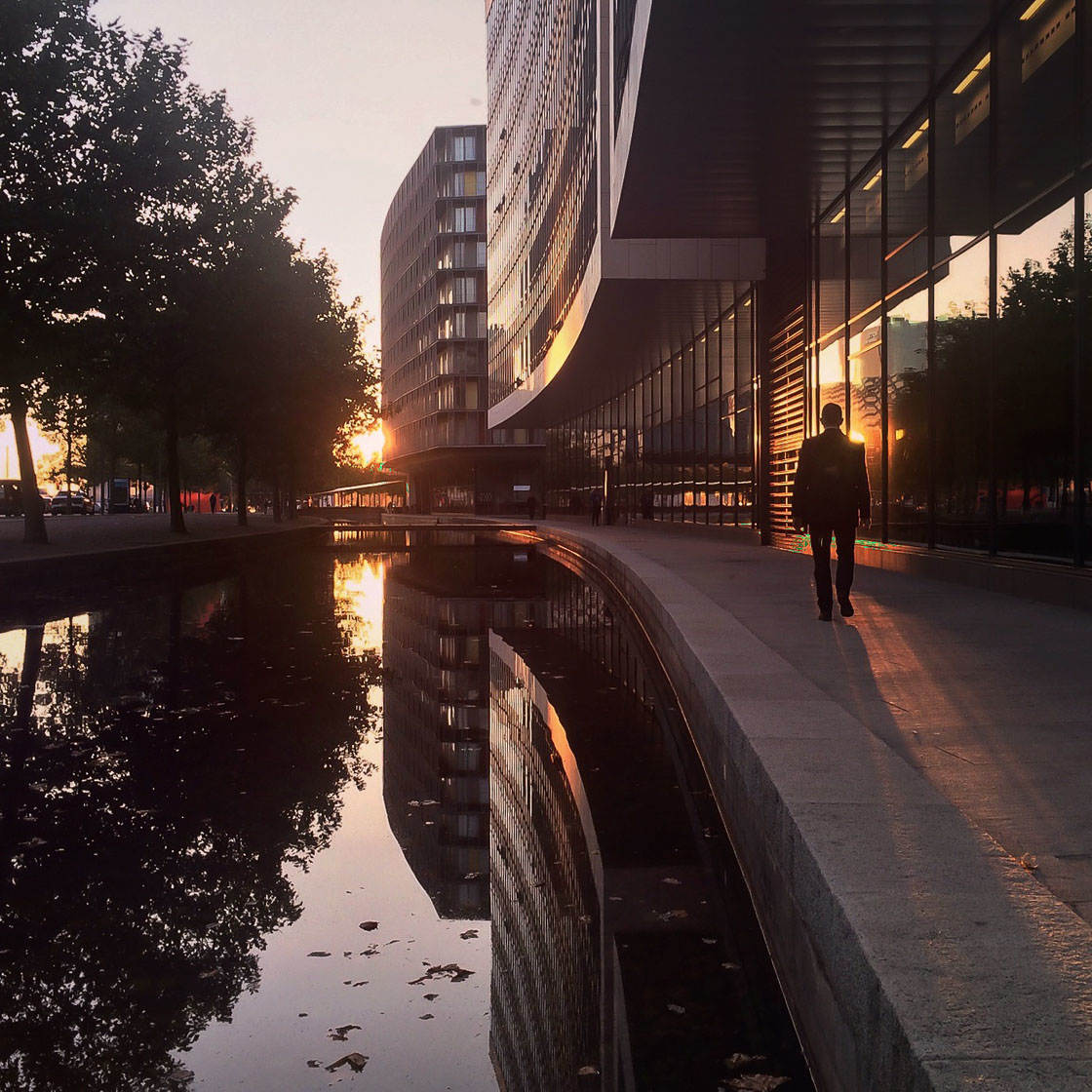 When I'm in the forest, I look for the right light more than anything. Or I look for something on the forest floor that can work in the foreground of the shot to create more layers and depth.
Again the point of view is important. I usually end up on my belly at some point, to create a more dramatic perspective.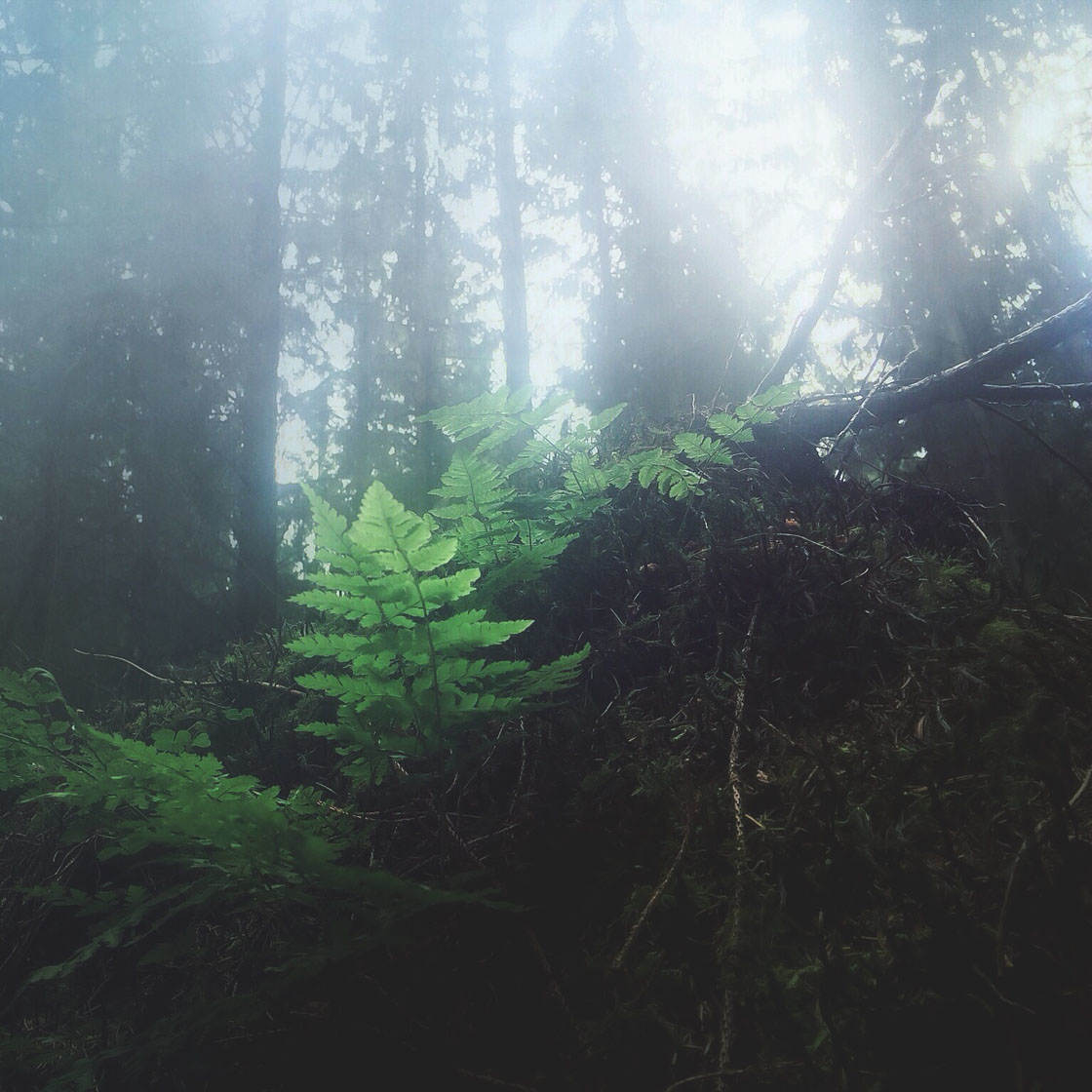 You shoot a lot in low light – either in dense forests, in fog, at sunset, or inside buildings. Do you have any advice for how to capture sharp and shake-free photos when shooting in low light conditions?
Honestly, I don't know if I have any specific tips, other than the obvious. Take your time, and stand in a way that makes you feel grounded and steady.
If possible, lean your underarms on something, such as the railing if you're shooting stairs, or if you're flat on the ground in the forest your arms can rest on the forest floor.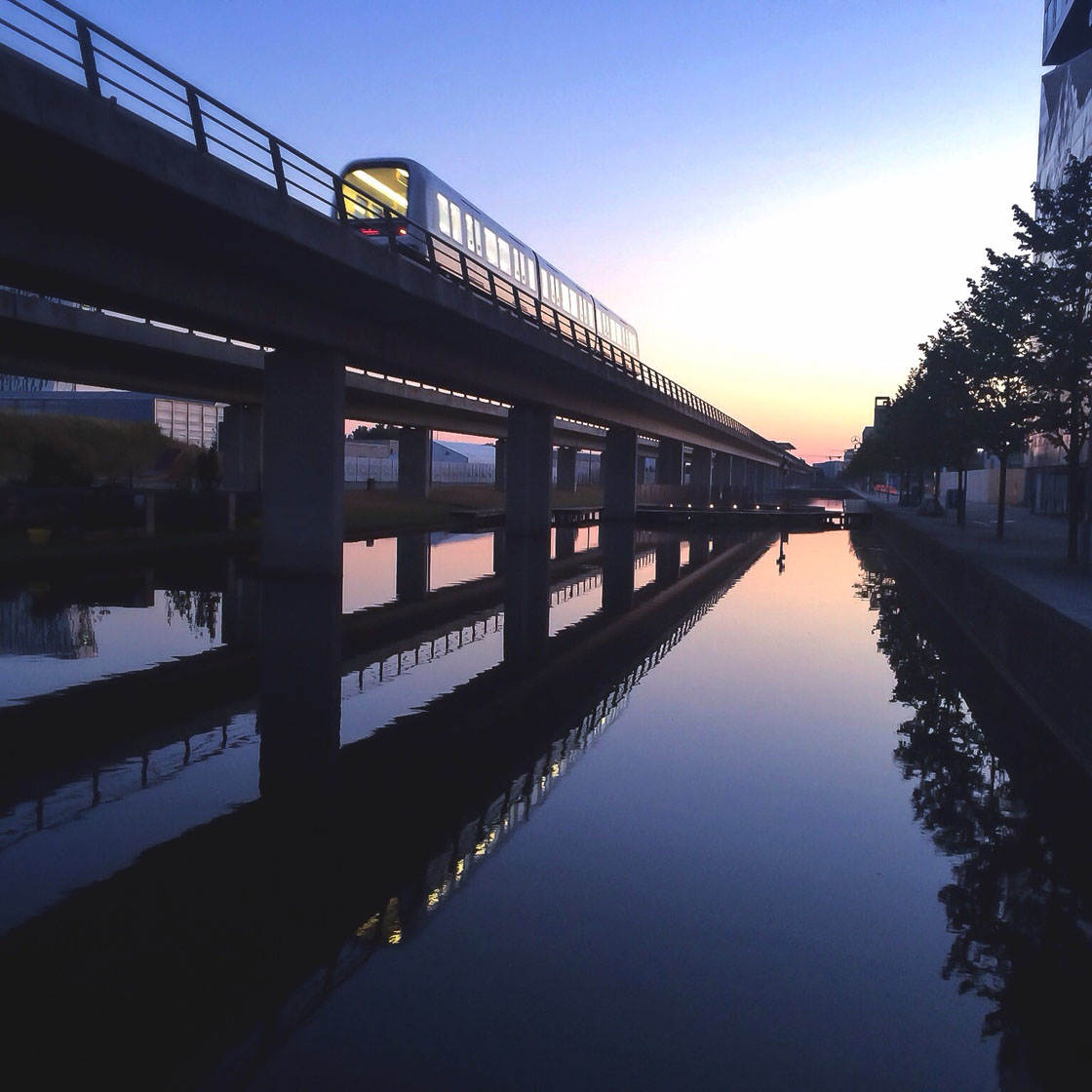 Let's talk about photo apps. Are there any apps that you use for taking photos besides the native camera app?
Nope! I always use the iPhone's built-in camera app. It's so easy to access.
You can even open it and start taking pictures from the start screen without actually unlocking the phone.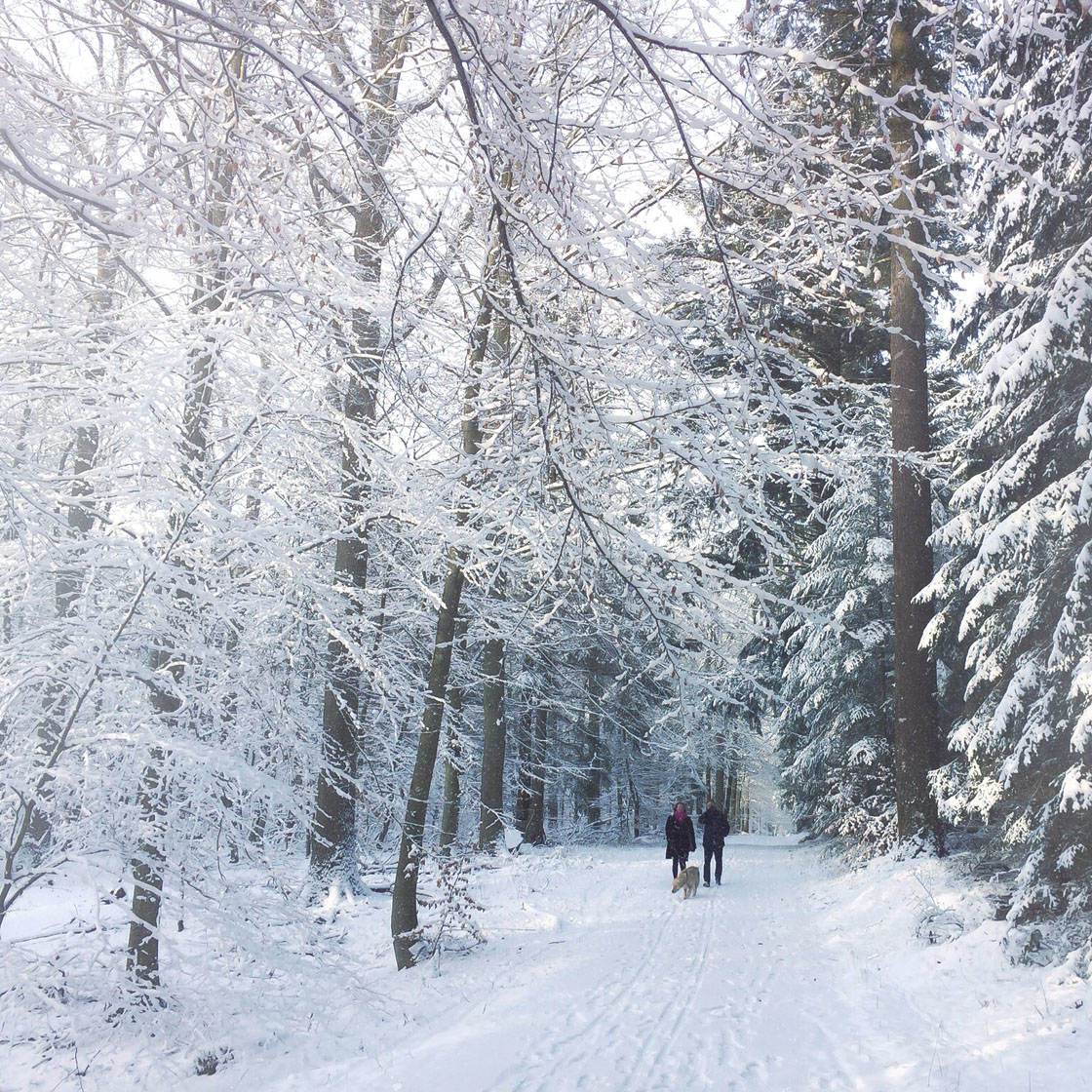 What are your favorite apps for post-processing?
Ohh, I use a lot of different apps. A lot! But my all-time favorite would have to be Mextures. It took me some time to figure it out, but now I almost always use it in some way or another.
Besides that, Snapseed, Photoshop Express, Lens Distortions and VSCO are some of the apps I use the most.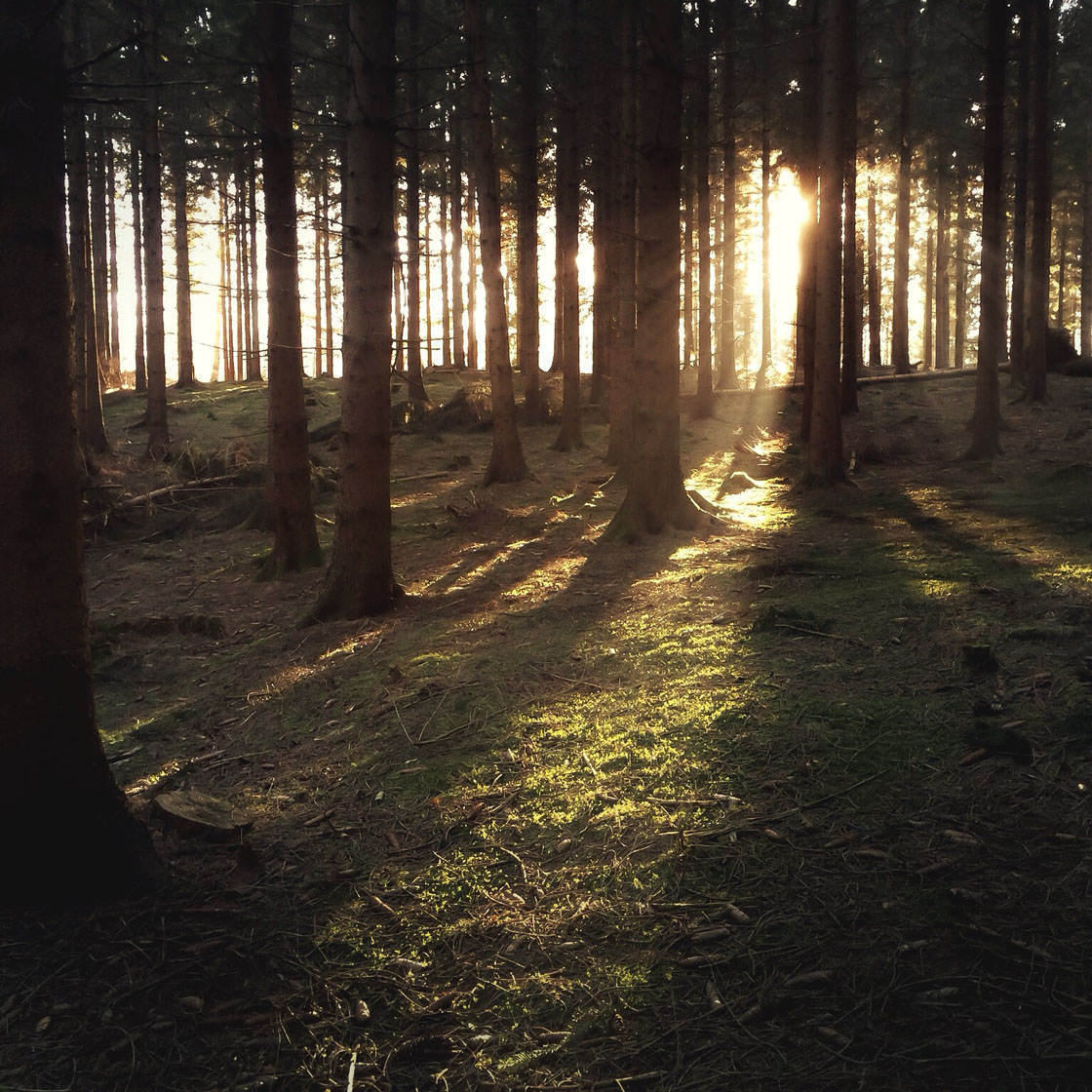 Do you use any iPhone photography accessories?
I have a GorillaPod GripTight tripod and an Olloclip lens kit. But honestly, I hardly ever use them. I was so excited when I bought my Olloclip, but it's like we never really became good friends.
It really takes a lot of practice and patience to use the macro lens on the Olloclip, which was the reason I bought it in the first place.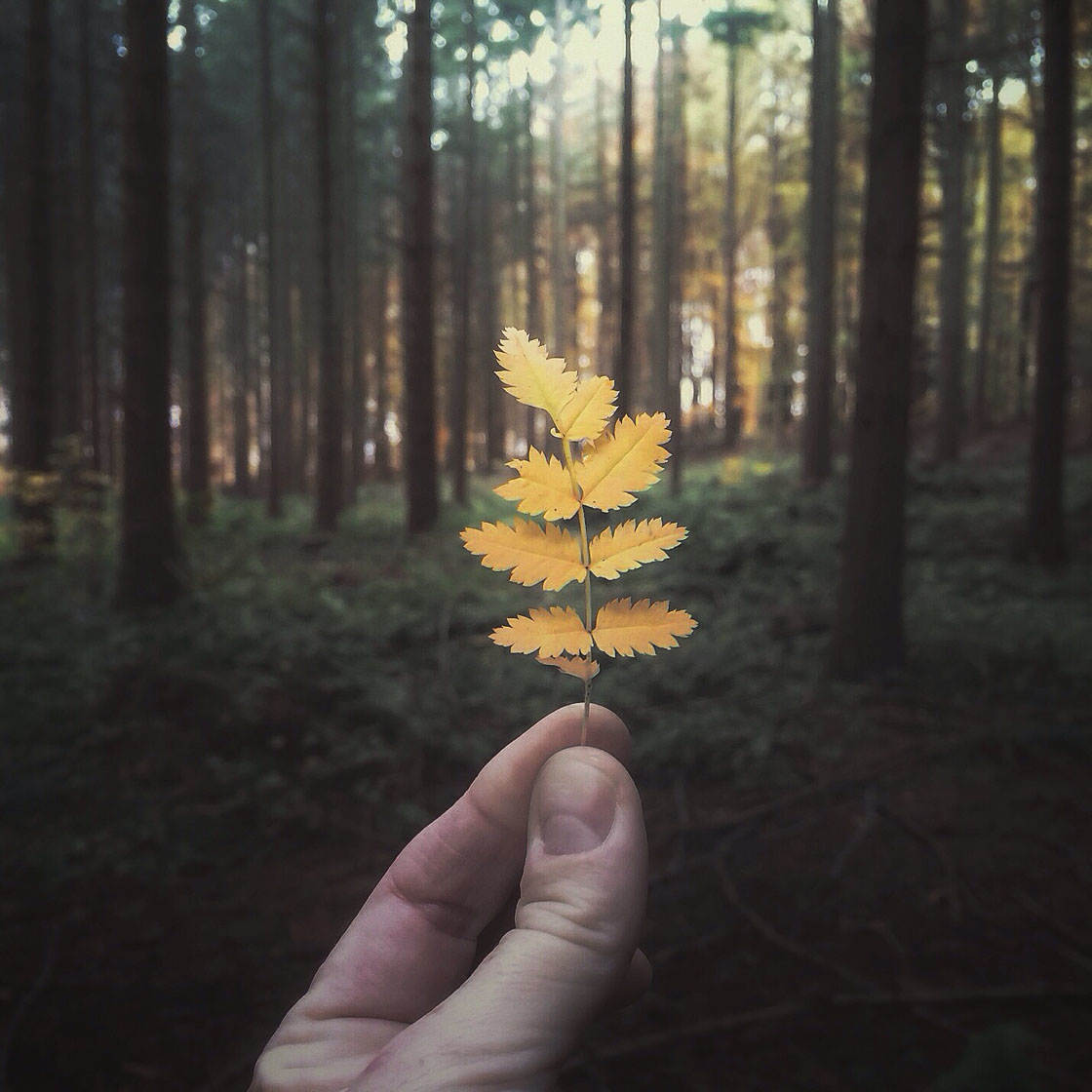 There are some very talented Olloclip users to be found on Instagram, like @orbabgirl and @pickledgoose, but I can't for the life of me achieve what they do.
When I want to shoot macro photos, I usually use the 100mm lens on my Canon camera, even though you can actually can get closer to the object with the Olloclip.
Can you briefly explain the story and editing process behind your three favorite iPhone photos?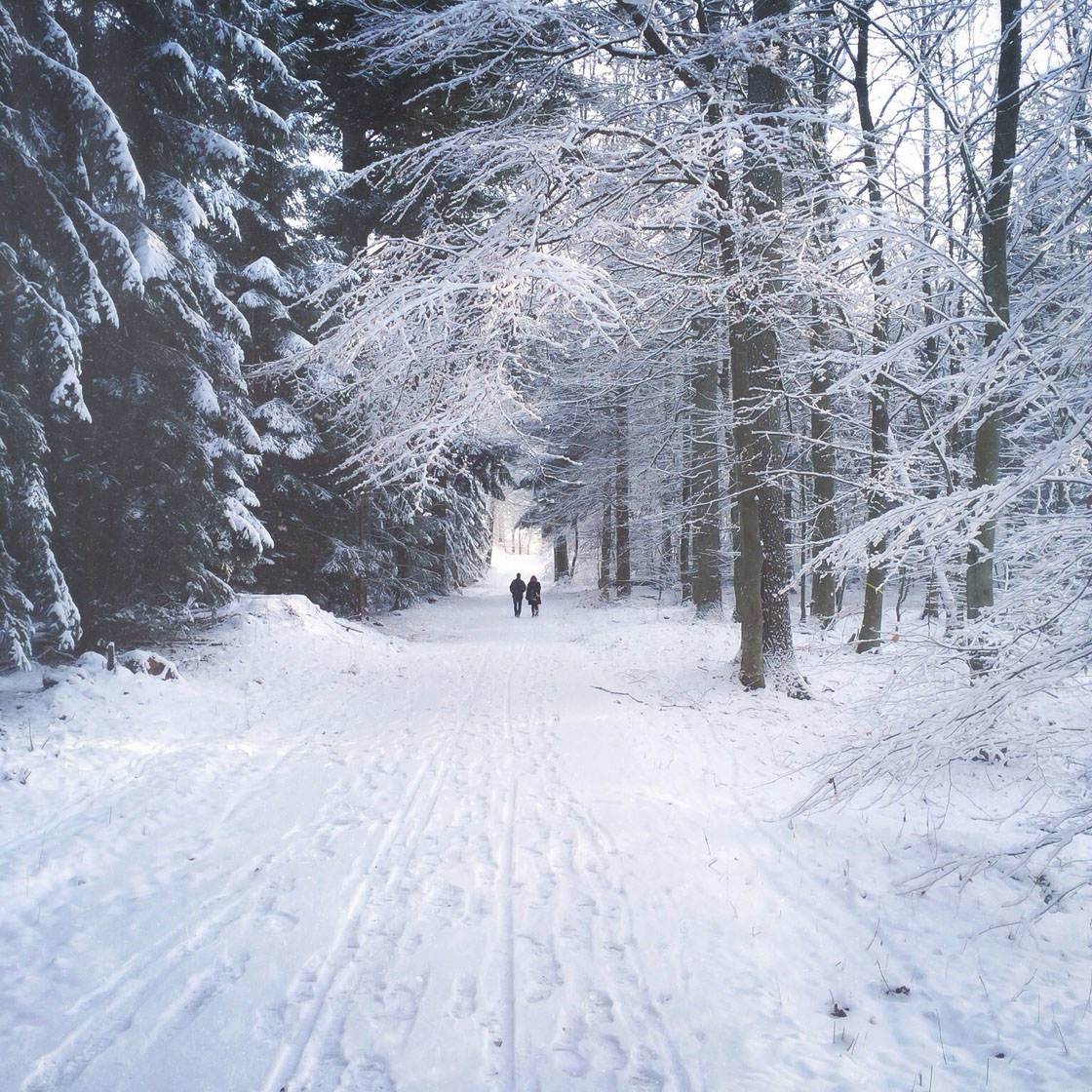 Narnia
I think this is my absolute favorite of all my iPhone shots. It's from Christmas 2014, and it was the first real snow for us that winter.
I went to this forest called Hareskov near Copenhagen, and I took my Canon camera to shoot some photos. I was so excited because it was so unbelievably beautiful!
But when I got there, I realized I'd left the battery for my camera at home. So once again, I was very happy to have my trusted iPhone with me.
I was pretty much alone in the forest, except for this couple walking their dog. I was very happy to be able to get them in the shot as they add a sense of scale and a little extra to the composition.
I didn't edit this shot too much. I used Mextures to adjust the color tones and to add a bit of snowy grit and grain. Then I just used Snapseed and Photoshop Express for the final adjustments.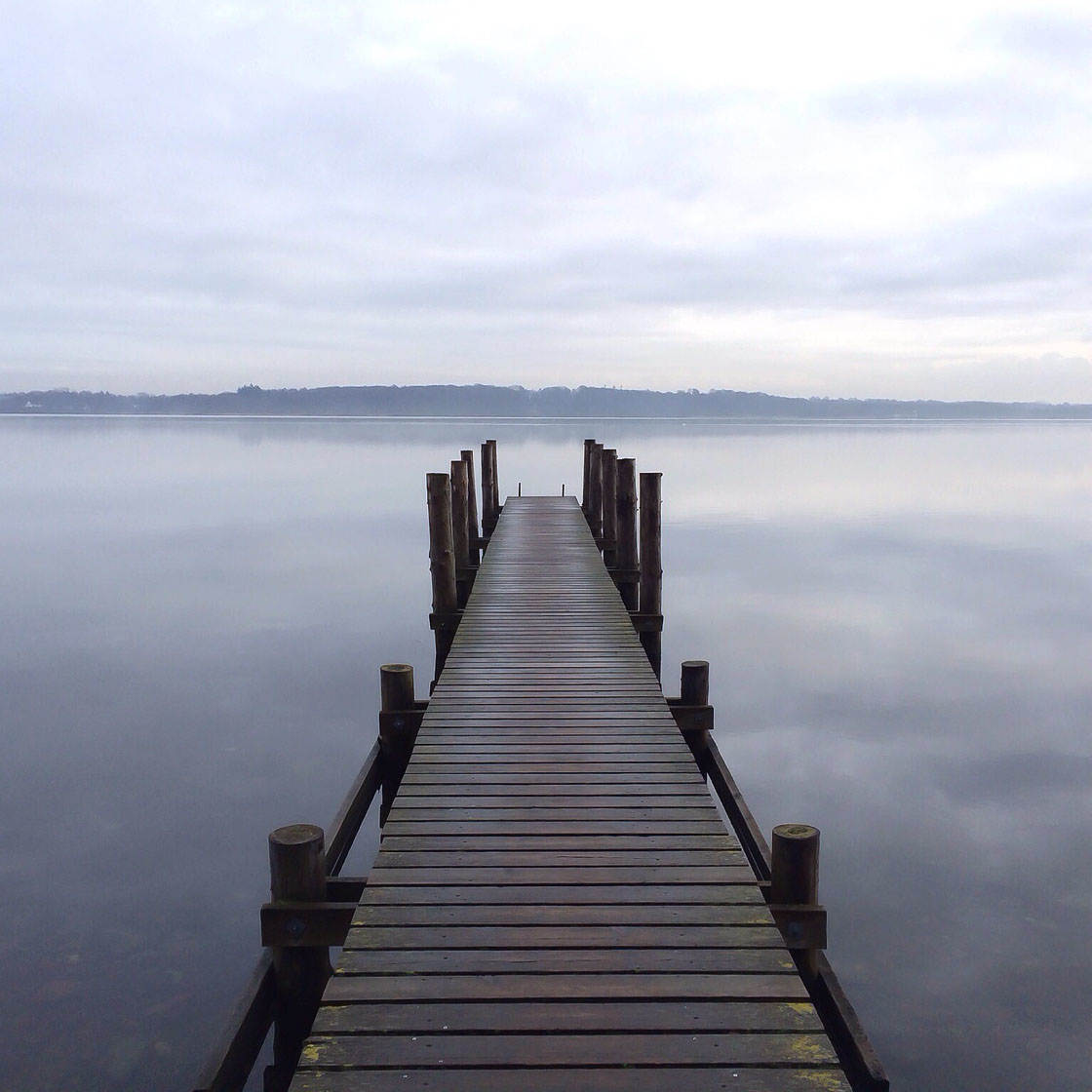 Oh So Quiet…
This was shot quite recently, and it's one of my favorites because it's so naturally beautiful. I hardly did any editing to this one.
It was shot at Lake Esrum, in Grib Skov, and when I arrived at this place I pretty much dropped my jaw.
It was all quiet, the water was completely still and reflected the sky, while mist was dancing on the surface of the water. I've been to this place several times and I've never seen it like this.
I wanted the composition to reflect the quiet beauty of this place, so the wooden pier had to be in the middle to create the symmetry. I feel the peace and quiet just by looking at this photo.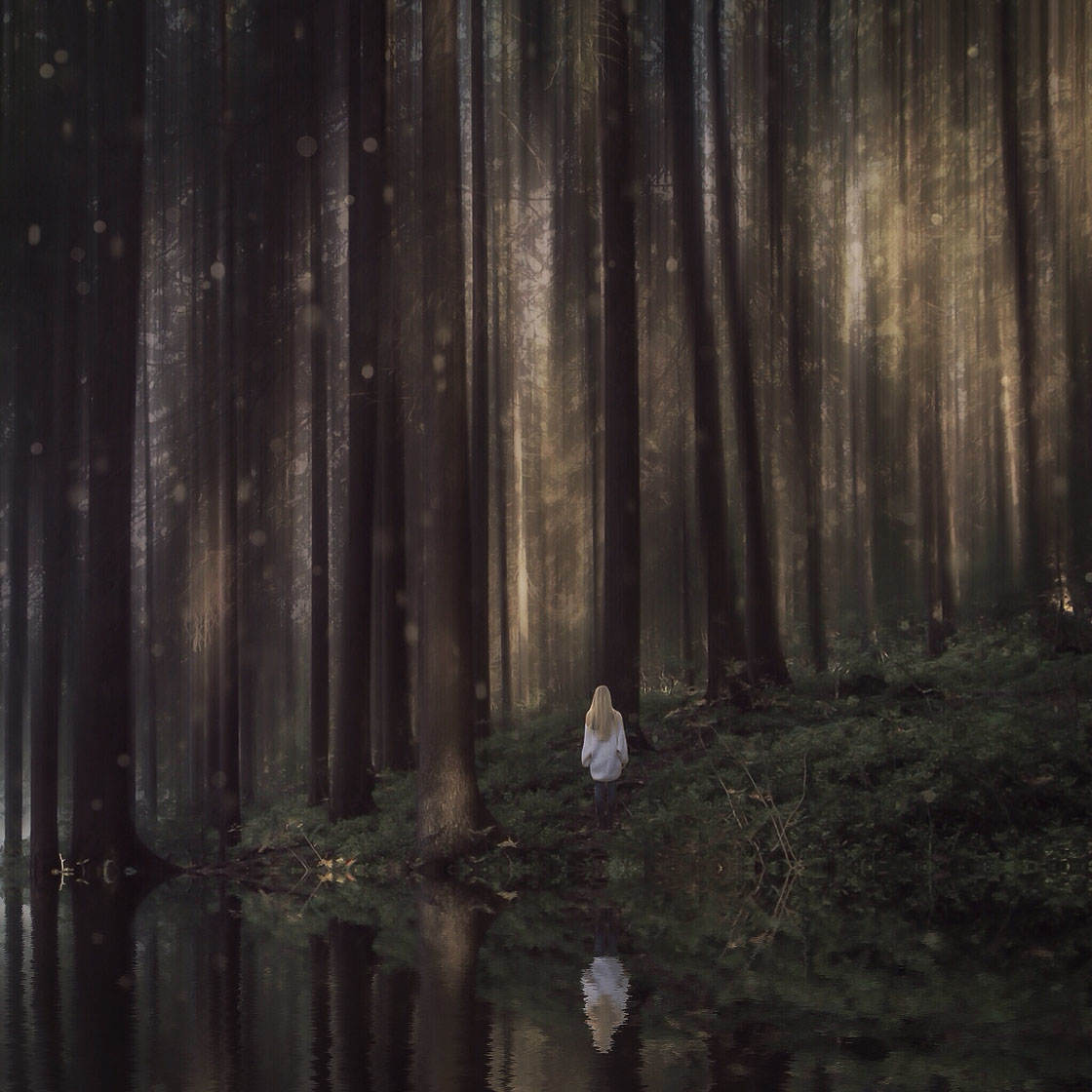 Wonderland
I'm not sure if this is actually one of my most favorite iPhone shots, but I wanted to include it here because it's quite a typical example of some of the edits I do from time to time.
I created it for Instagram's #WHPwonderland. I started out with a simple forest shot, then used a lot of different apps to add a magical feel to an otherwise slightly boring shot.
These are the apps that I used for the edit:
You mentioned that you shoot with a Canon camera, but when do you prefer to use the iPhone?
Yes, I shoot with a Canon 1100D DSLR camera too. It's not like I'm big on the whole settings thing (I'm too impatient and lazy for that), but I love how I can change the lenses.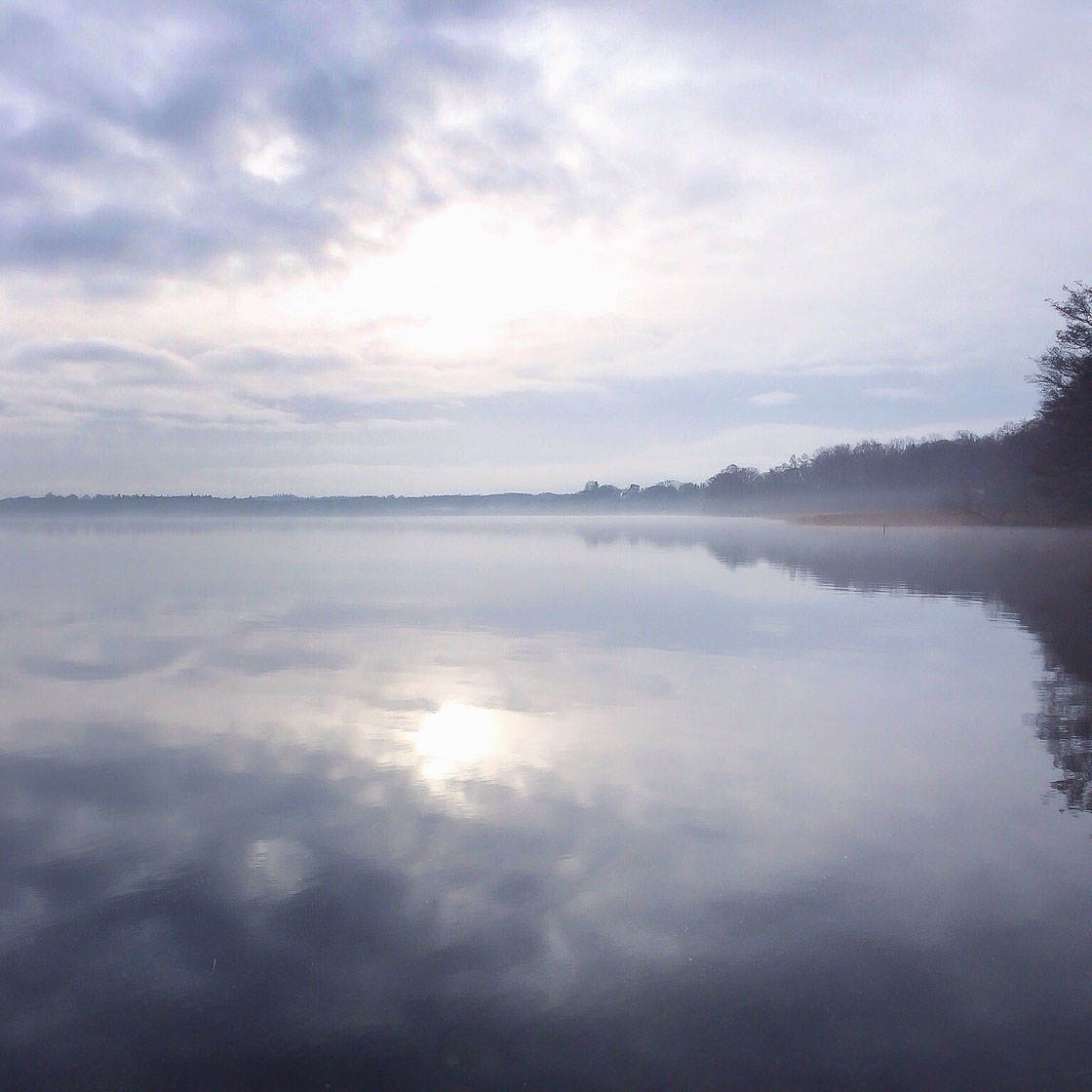 I'm a big fan of the 100mm for macro, a wide angle 10-20mm both in the forest and for architecture shots, and then I have the cheap 50mm 1.8 for portraits.
But, when I'm on the go and can't or won't bother to carry around a "big" camera, my iPhone works just perfect!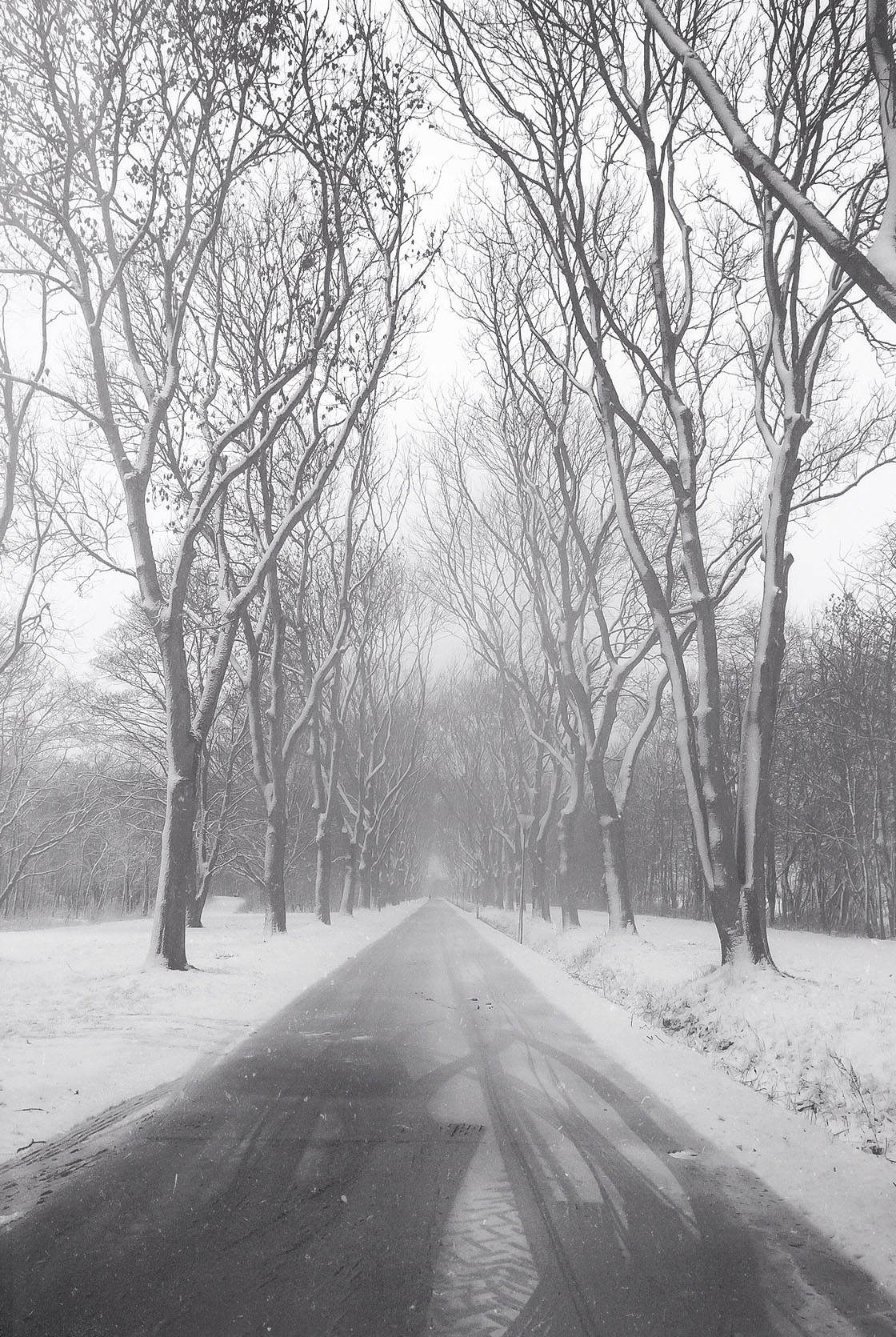 You're an active user of Instagram. What does this online community mean to you and what effect has it had on your iPhone photography?
Photography-wise, Instagram means everything to me! It's like an online photo club, where I get inspired by others and get feedback on my own work.
And as a huge bonus, I get to interact with so many amazing people that I would never have met otherwise.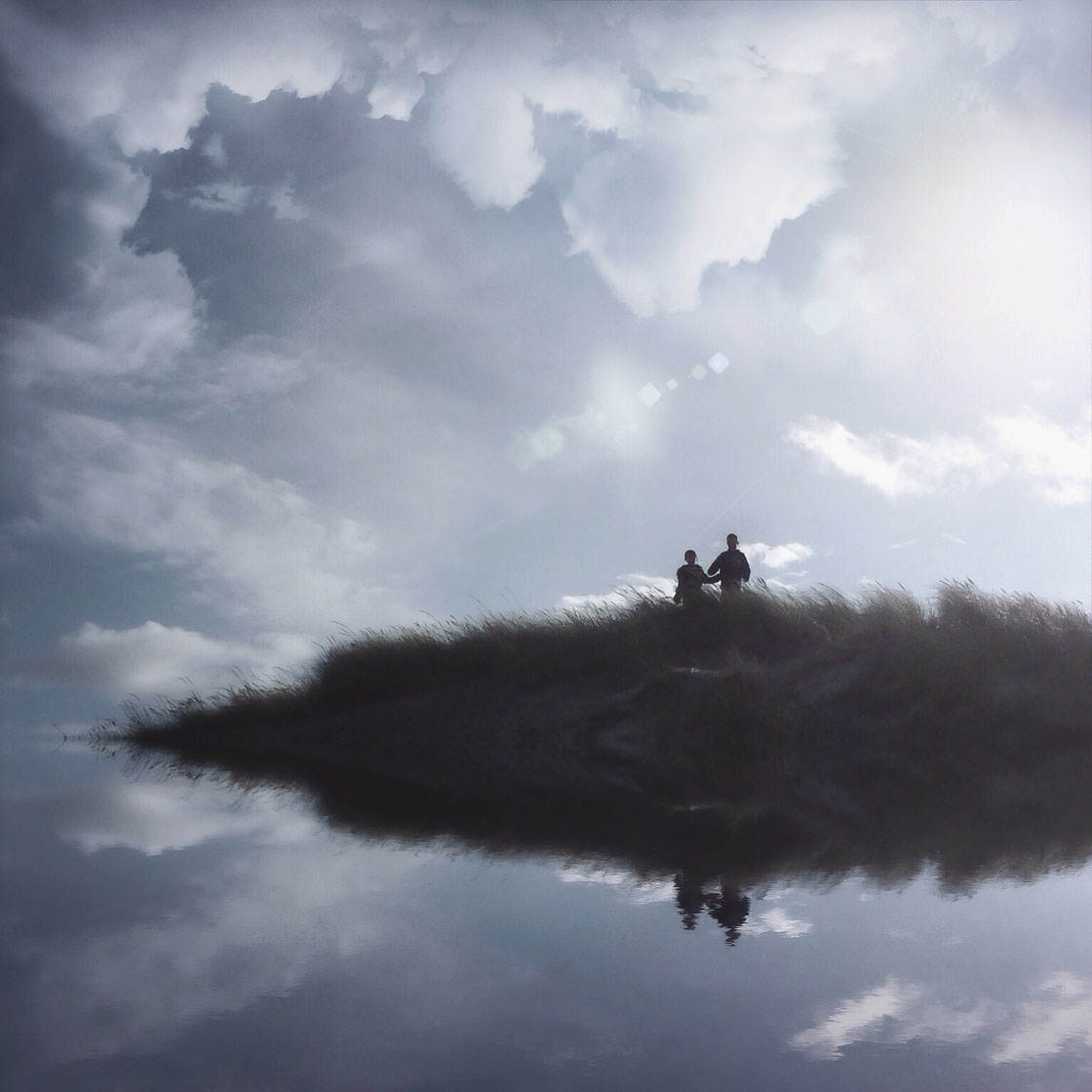 I get inspired by so many different people and styles, and I want to try out so many different things in photography myself.
Instagram has made me think in "possible squares" when I'm out and about with my iPhone.
And because of Instagram, and all the inspiration I soak up there, I often try to seek out new locations to shoot, and push myself to try out different styles.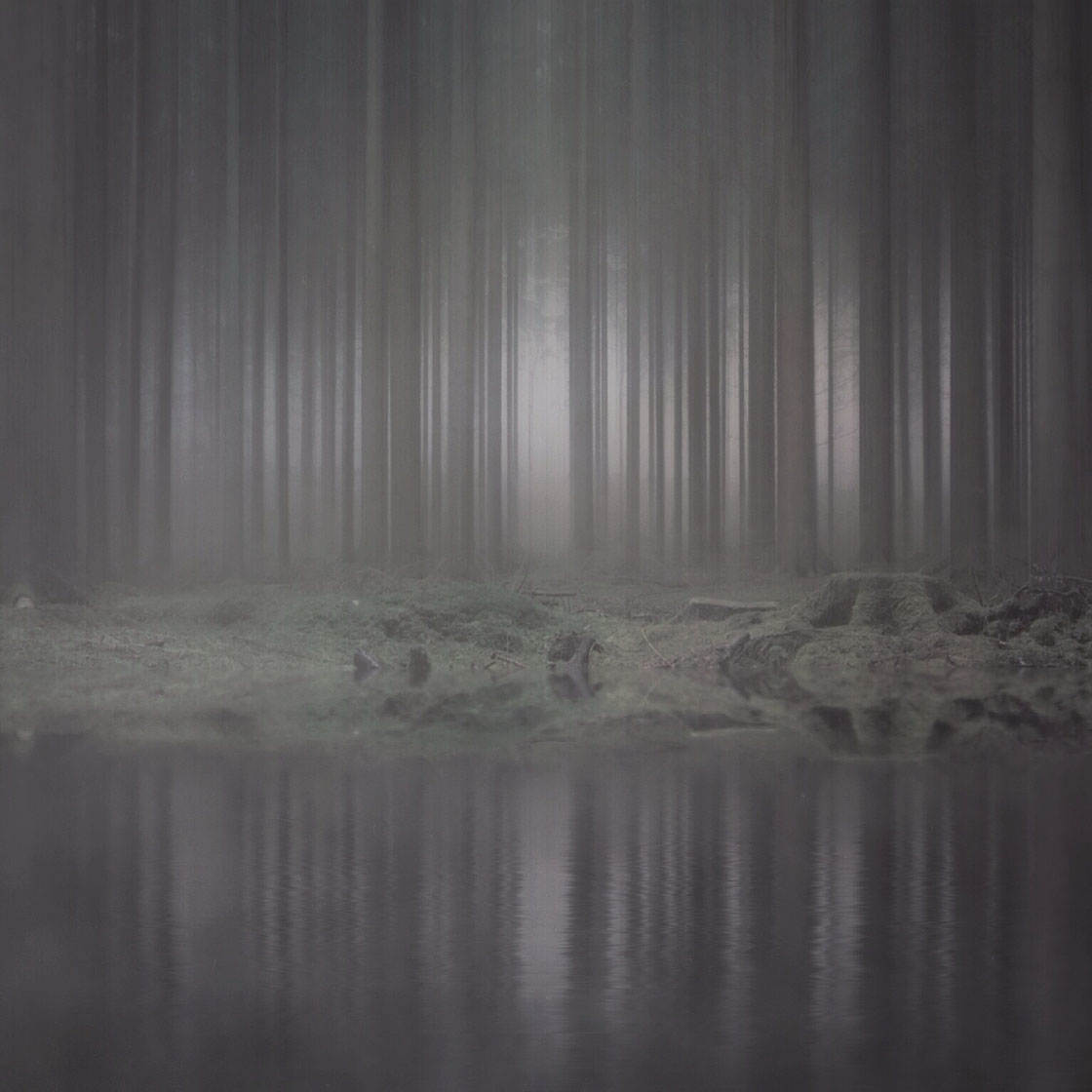 What tips do you have for beginner iPhone photographers who want to start taking more creative photos with their iPhone?
Go places! Don't just settle with what's outside your window. Let yourself get inspired by others. And maybe most importantly, be aware of your perspective.
Always consider from what angle you shoot, don't be afraid to look stupid when lying on the ground to get the right shot. It will be worth it.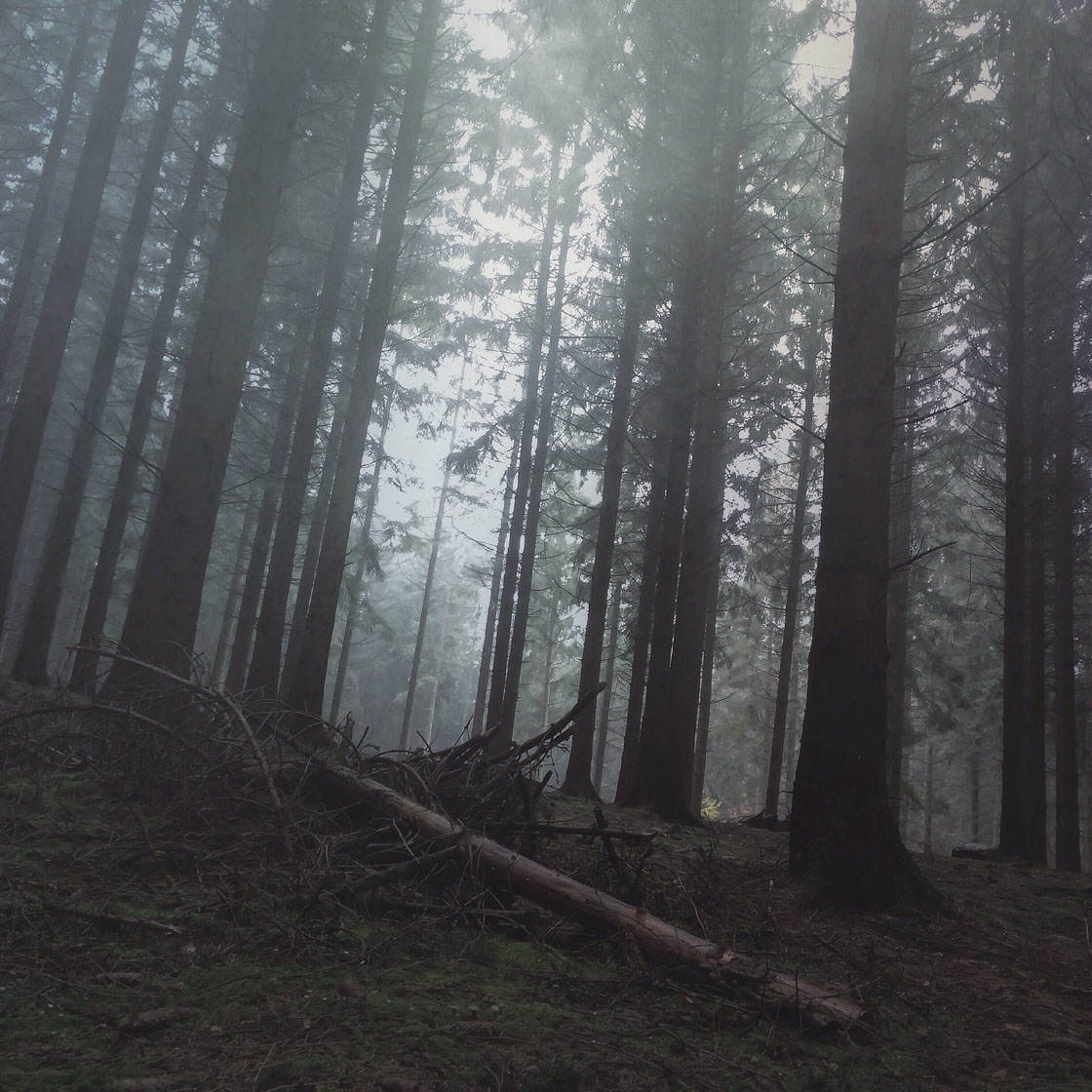 Which iPhone photographers do you admire the most?
I admire so many people of different styles on Instagram, but honestly, I think many of them have moved from iPhone to "bigger" cameras. But here are a few I know who still work mostly with iPhone…
@pickledgoose for her unbelievably beautiful and gloomy macros and self portraits. She's also the one who made me try out and fall in love with the Mextures app.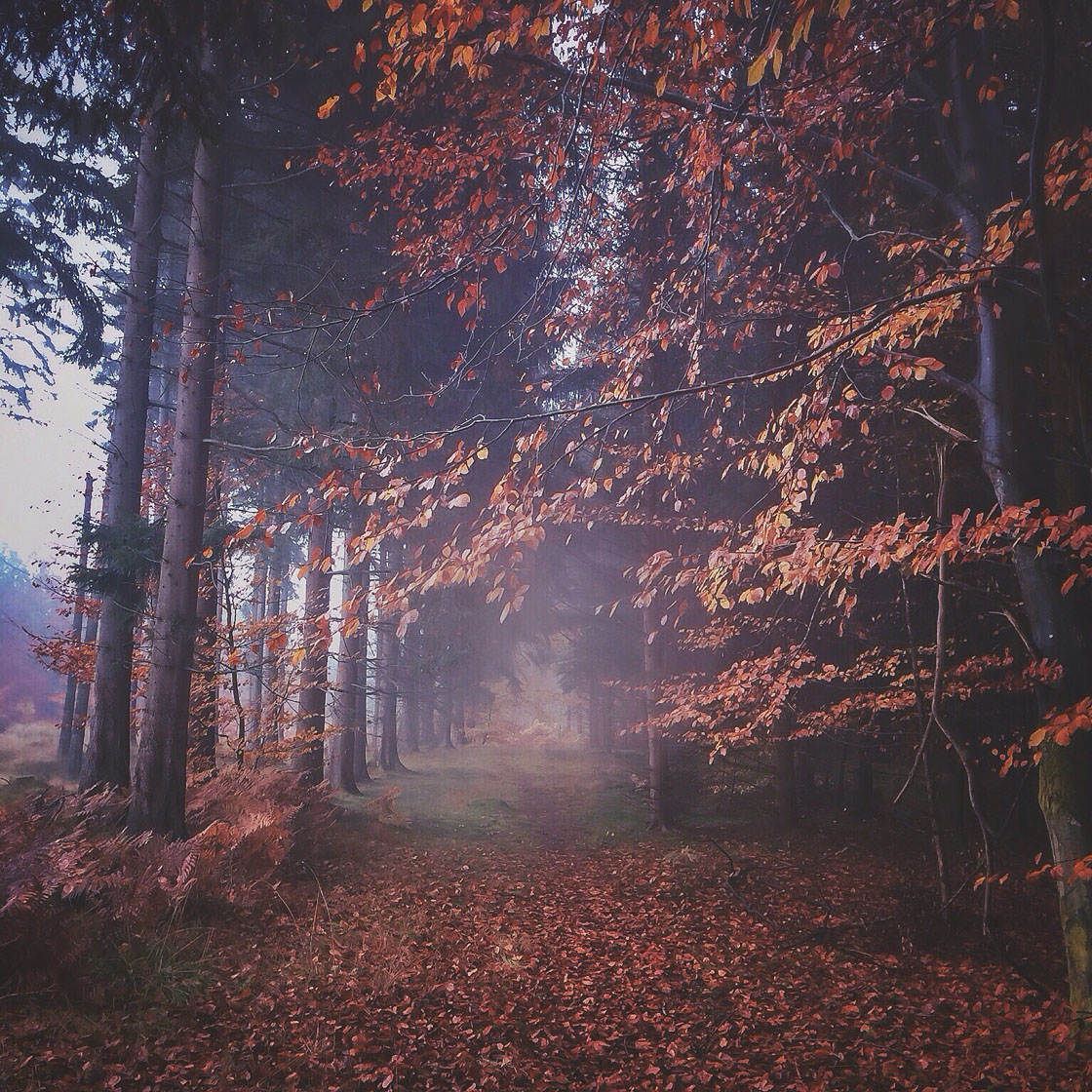 @blue.ridinghood and her gorgeous fog filled forests. @instafraner for his endless creativity and desire to push the limits and try out new stuff.
@littlecoal for his beyond amazing skills with an iPhone (seriously!) and his great community spirit. And @cocu_liu for his slightly gloomy urban scenes. His gallery is the reason I'm dying to visit Chicago.
Where can we see your iPhone photography?
You can find me on Instagram @a_have.