Ali Dover is a professional photographer who discovered the iPhone camera several years ago. Since then, she's explored the iPhone camera's possibilities through her amazing work with children and mothers. We're delighted to present Ali's story, along with her wonderful evocative images of children and nature. In this interview, you'll discover how Ali captures and processes her photos, and why the iPhone has become one of her most valued photographic tools.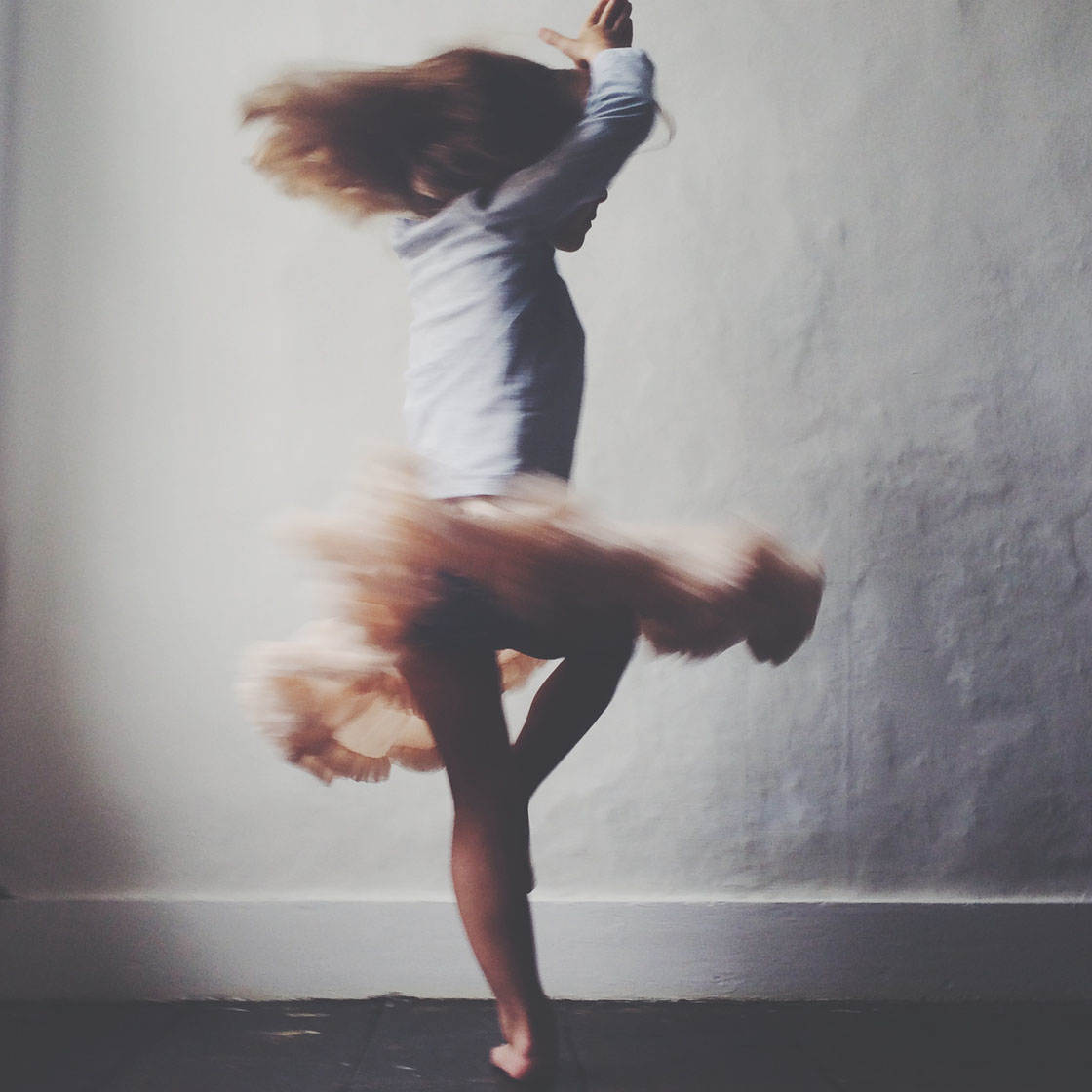 Tell us a little bit about yourself.
My name is Ali Dover and I live in the east of England on the Cambridgeshire Fens along with my partner, three children, our dog Jack, and cat Spider.
My core business is my brand of woven wraps to carry babies and young children which I design and have woven here in the UK.
I'm also a professional photographer focusing mainly on mother and children photography.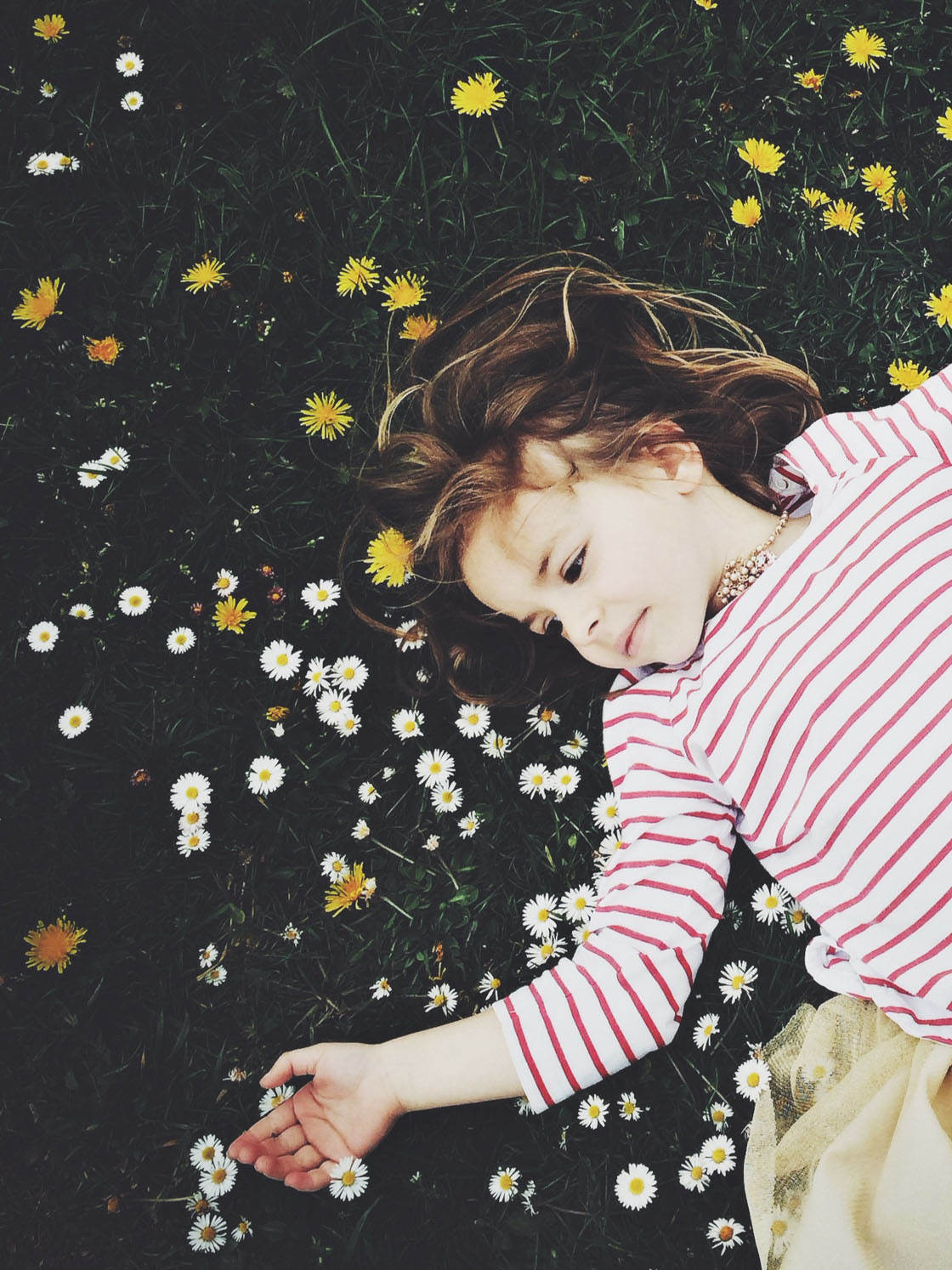 How did your iPhone photography journey begin?
I got my first iPhone (a 4S) in 2012, which was about the time I discovered Instagram. The two are natural partners, and I discovered how easy it is to whip out my phone to capture things spontaneously.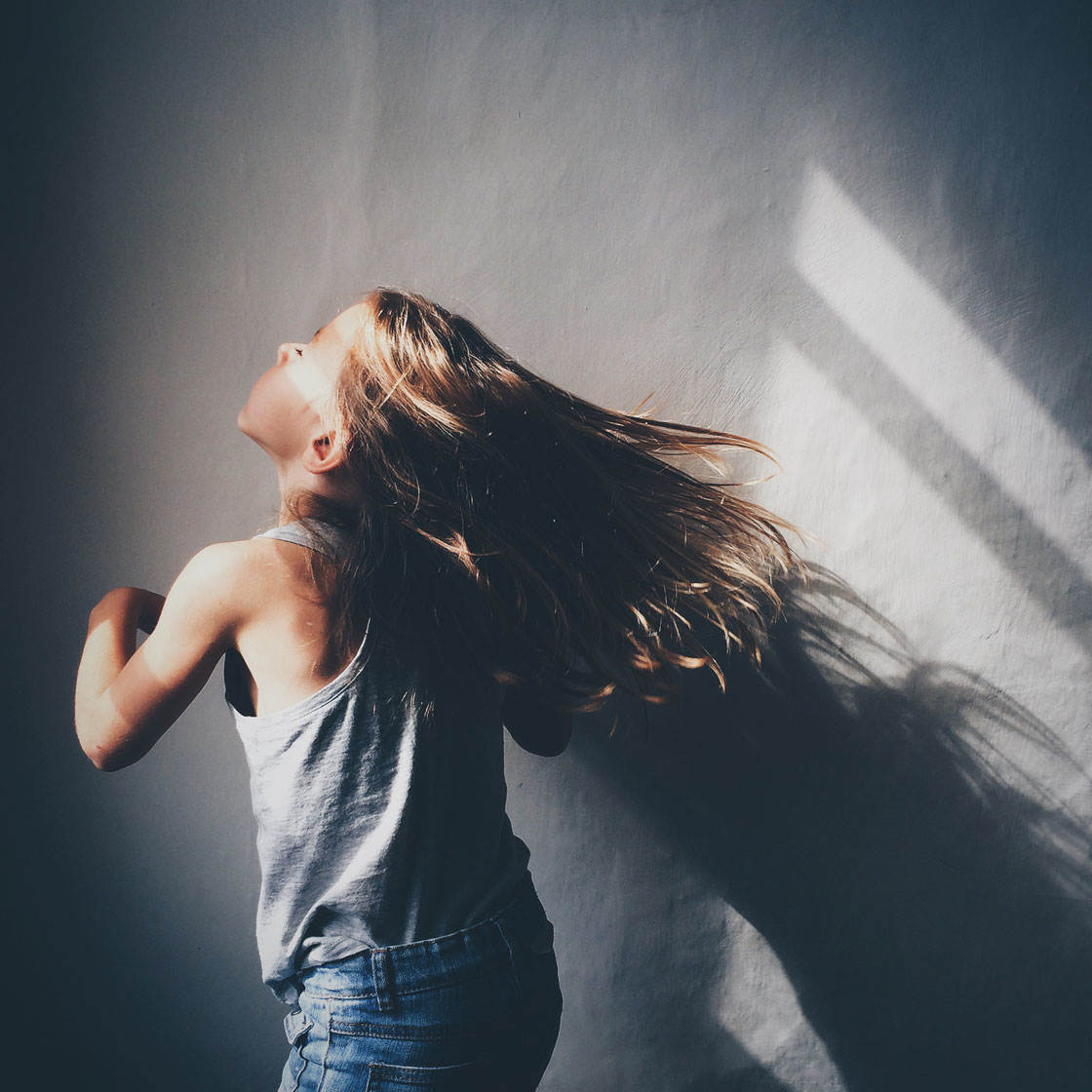 Your Instagram feed is full of wonderful photos of children in natural settings. What draws you to this genre of photography?
As a child, I spent most of my life growing up in rural areas with amazing nature all around me.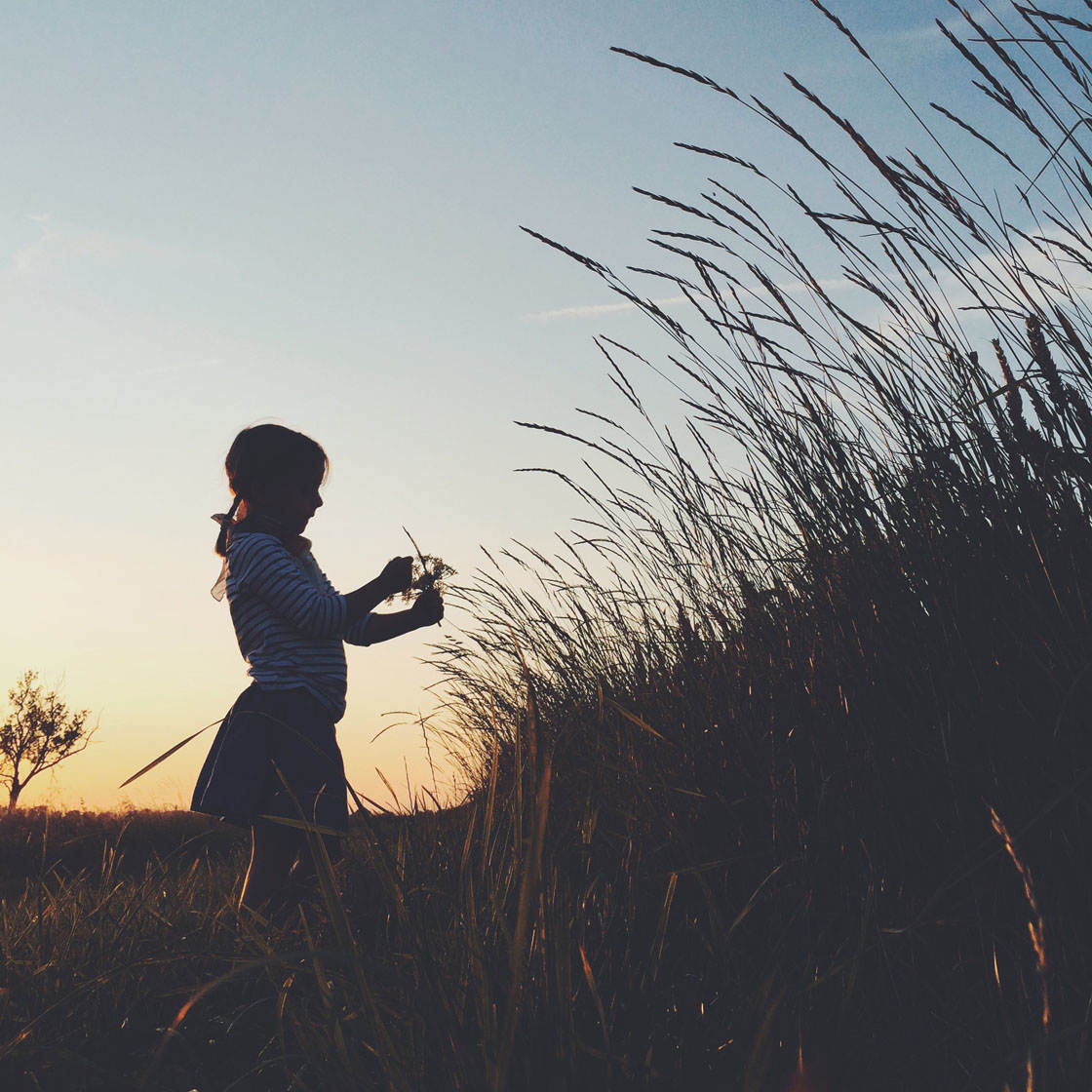 I didn't realize until I had children of my own how much this influences my sense that children need the freedom to roam.
It's important for children to enjoy the wildness it offers to be creative and live in the moment. It's very important to me to show this as much as I can.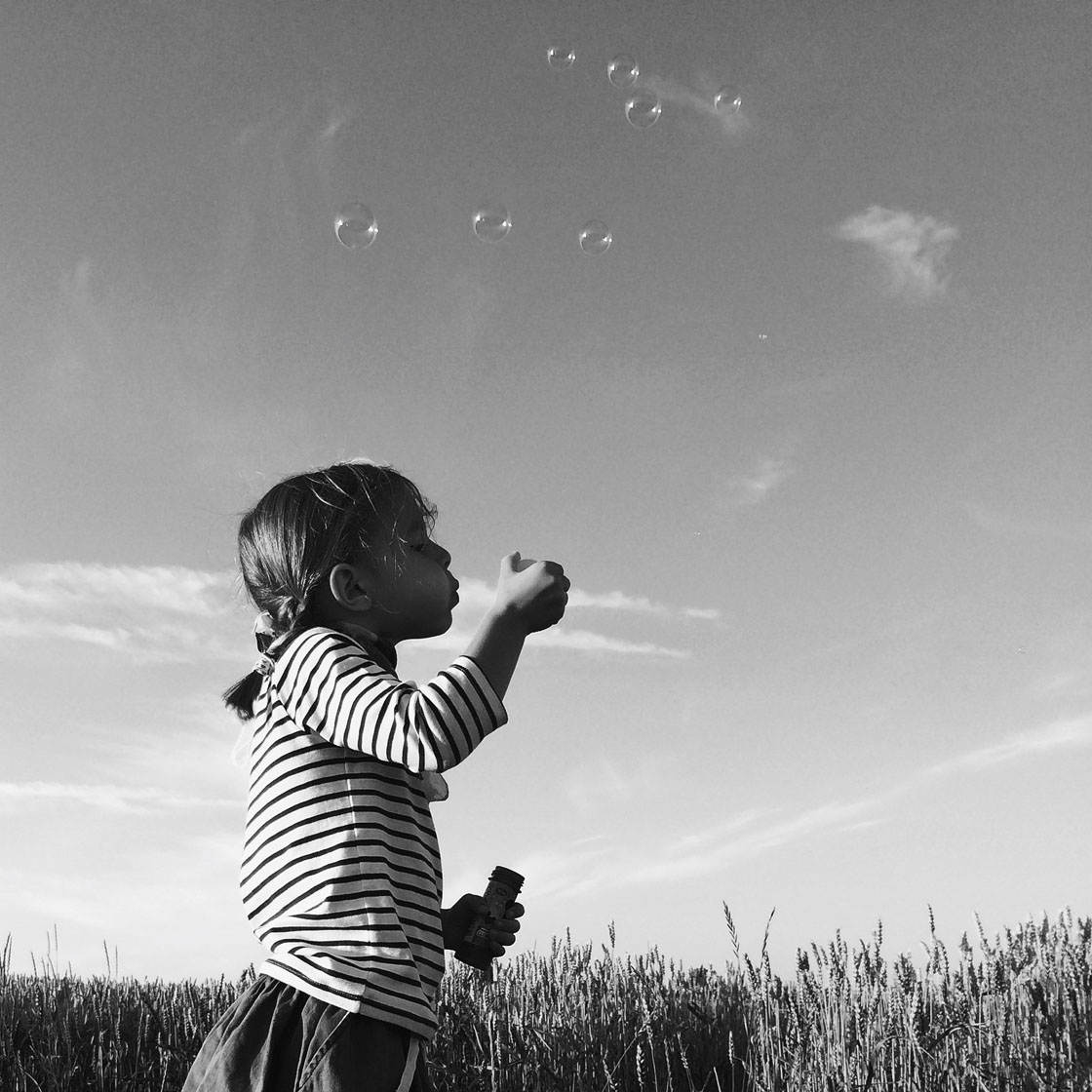 How do you select your settings, props, and poses? And how do you manage to get young children to model so beautifully?
Most of my photos are taken when we're simply out and about enjoying the outdoors. I try to just shoot whatever my children are doing rather than attempting to pose them, as it makes for a more natural depiction of childhood.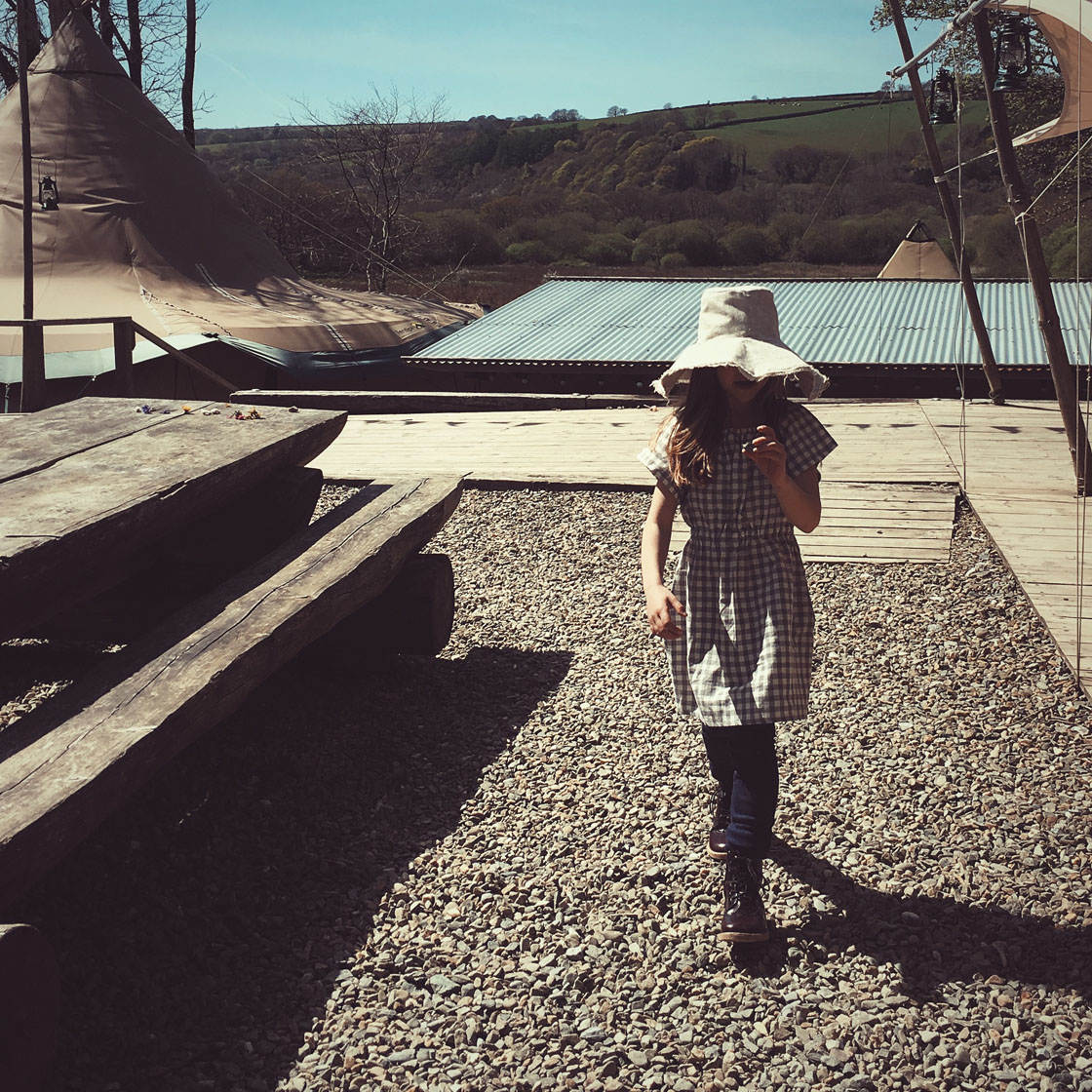 When I do use props, they're usually something from nature, such as flowers.  I also sometimes include our old Series 2a Land Rover which is part of our adventures.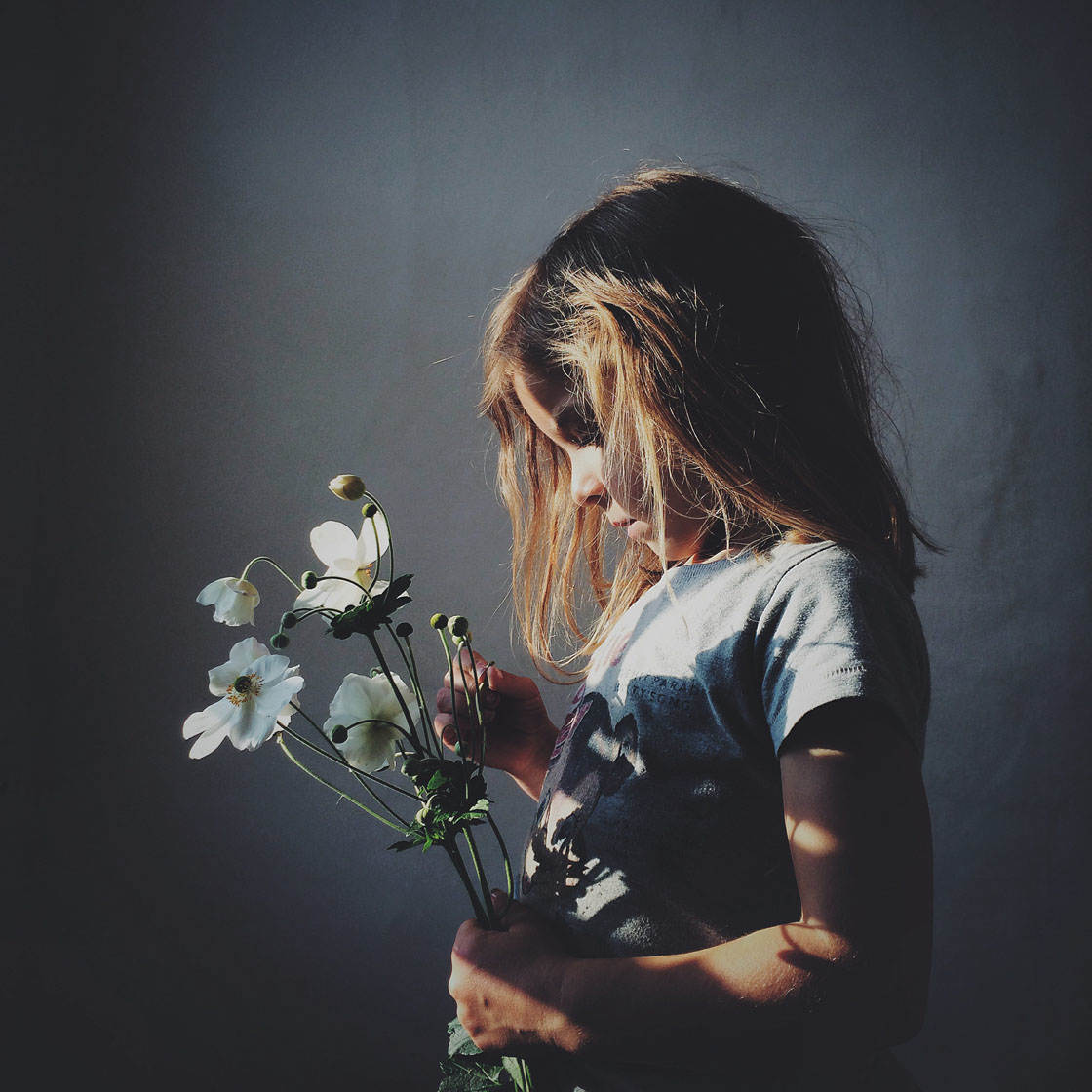 I think you have to work very much with a child's personality. If their thing is to pull funny faces then just work with that. There's no point trying to make them something they're not.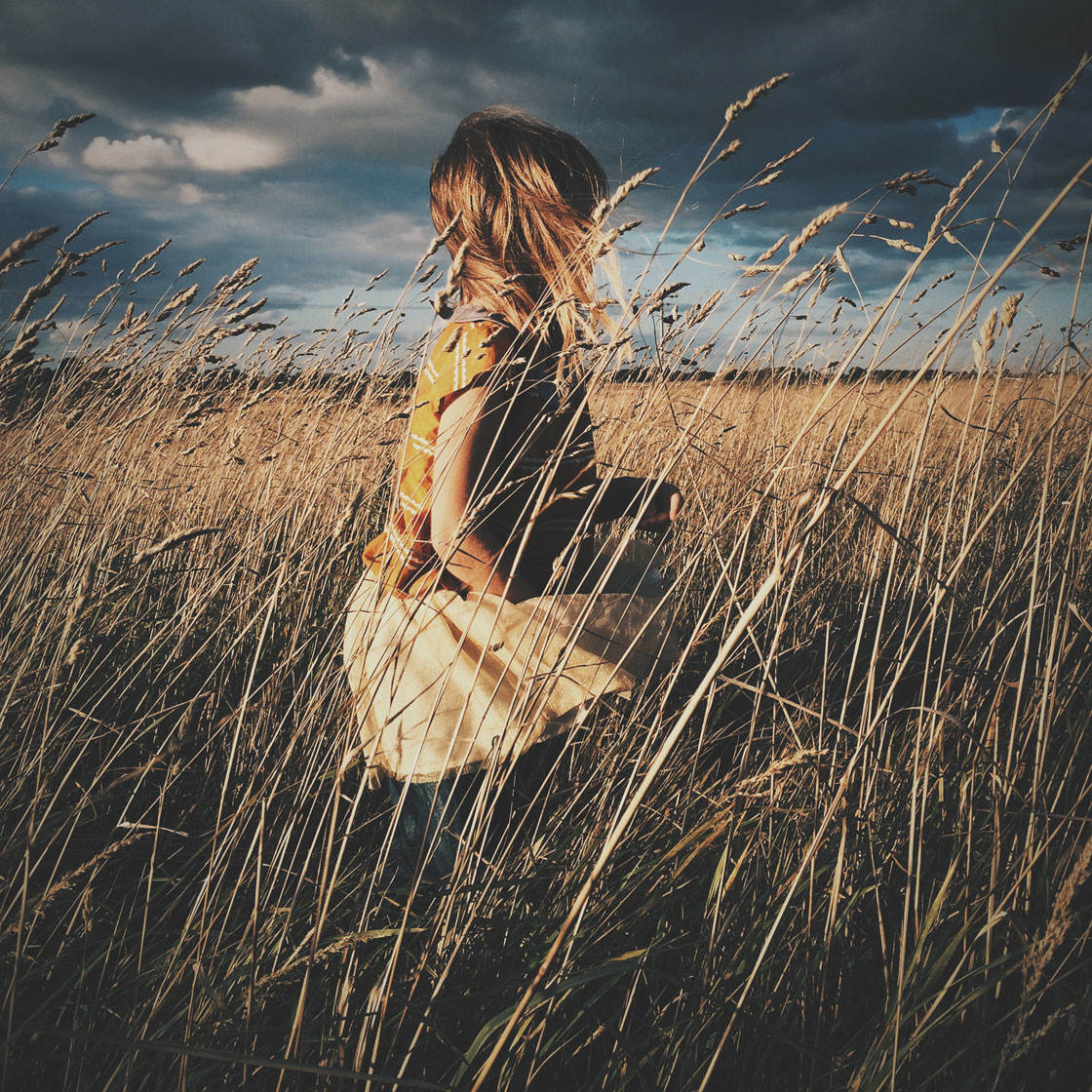 What composition tips would you give to aspiring photographers who want to start capturing these types of images of idyllic childhood?
Go to the woods or a field and watch your children at play. Get down to their level physically (and mentally!) and just snap away.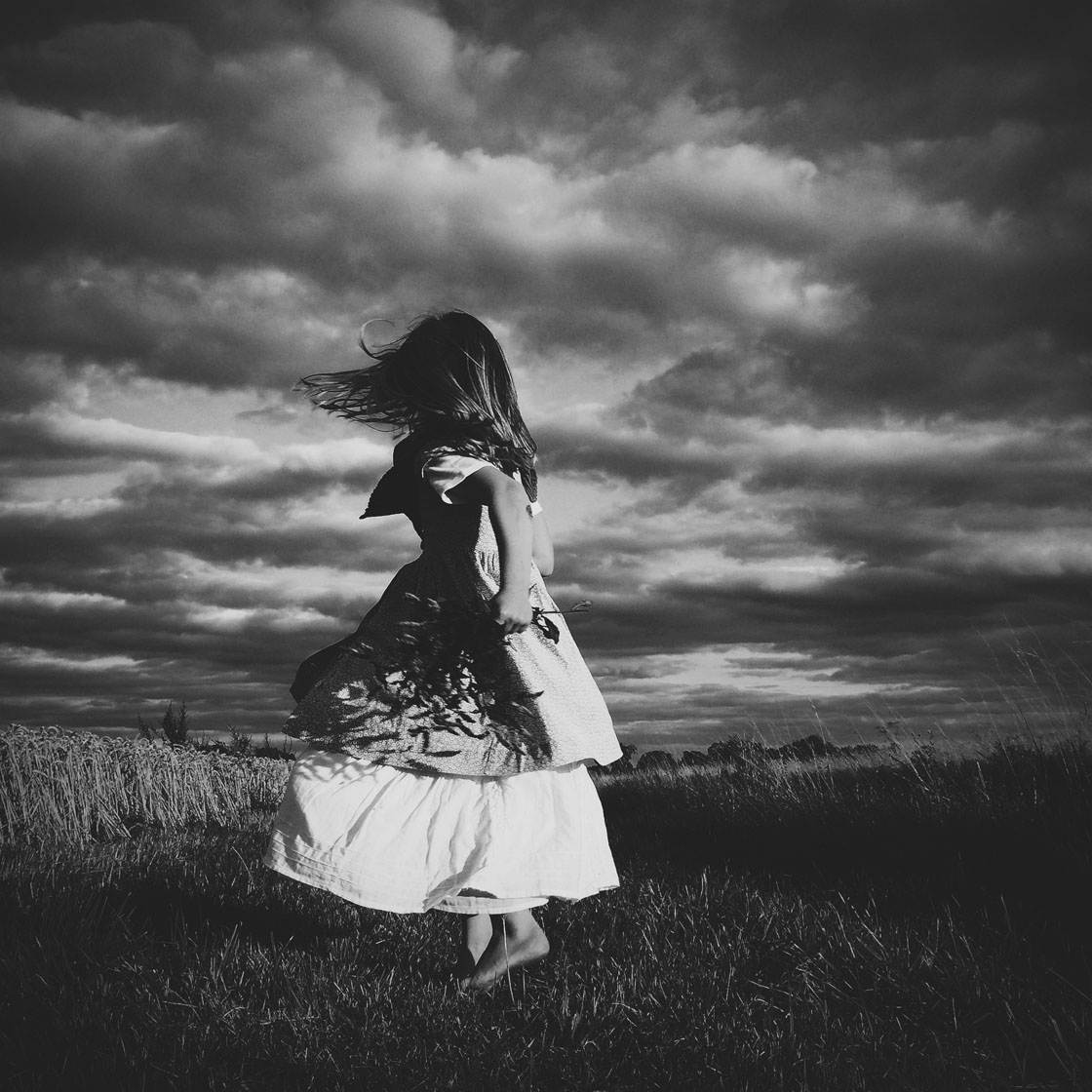 Keeping some distance allows them to feel unselfconscious and also allows you to frame them in their surroundings and tell their story.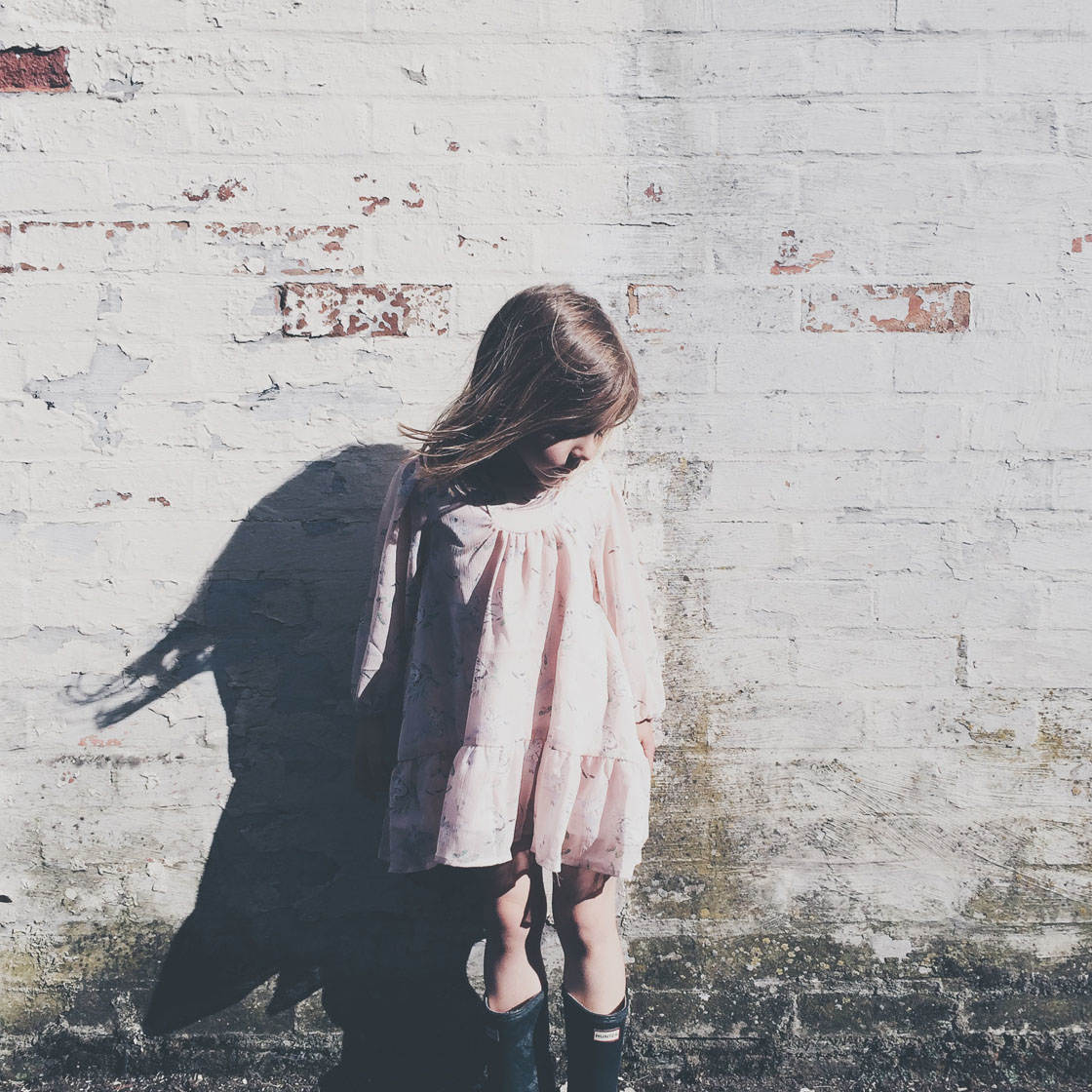 Light is so important for creating mood and getting decent exposures. Do you have a favorite time of day, season and type of weather for shooting photos?
Living in England means it rains a lot and we often have some great, moody skies as a result. I love to try to capture the sense of natural drama this creates.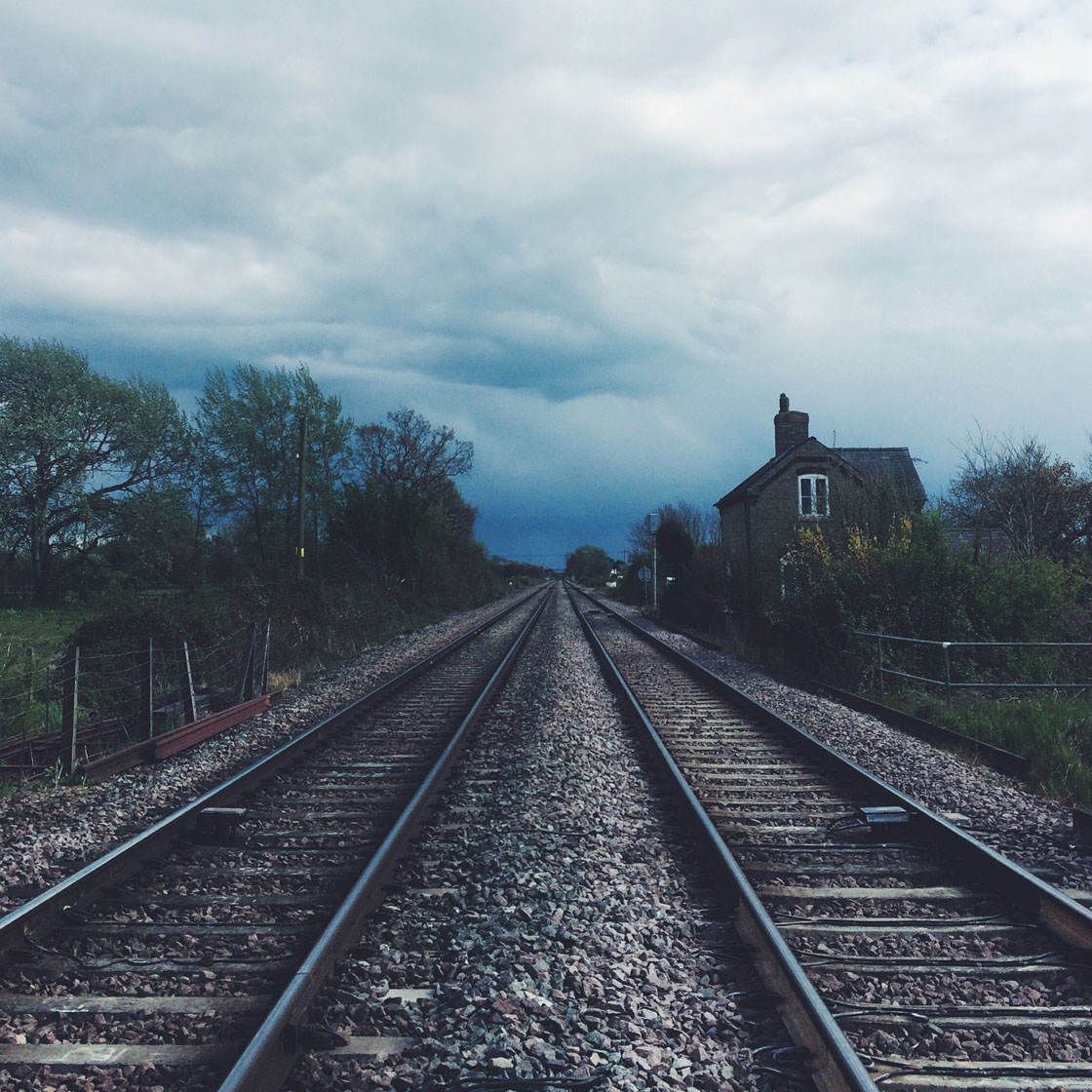 Summer evenings are the perfect time for capturing this as there's often a brilliant sunset whilst a storm passes overhead.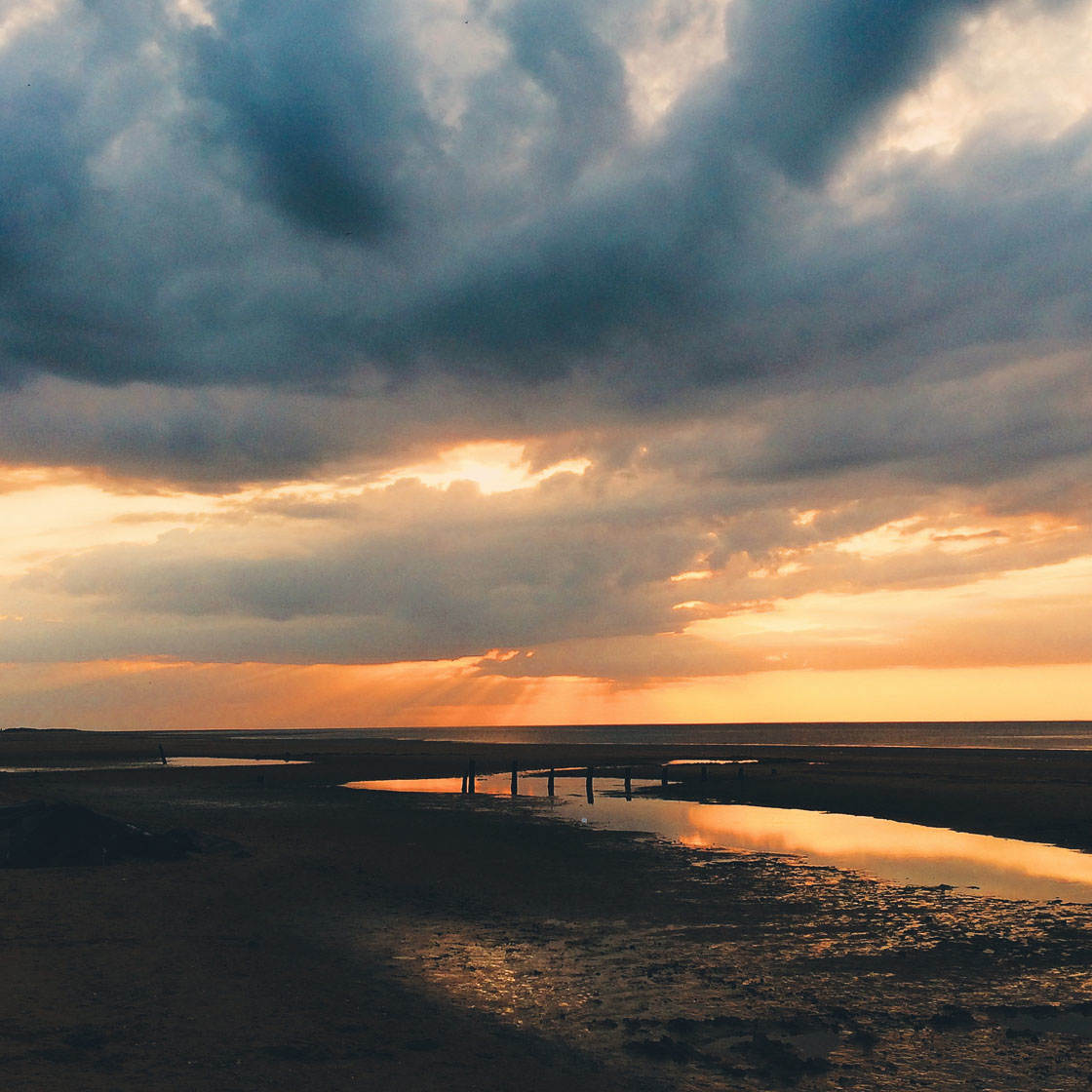 Apart from photographing children, what else inspires you to reach for your iPhone camera?
Definitely landscapes. The focal length of an iPhone camera lens is perfect for this. But actually I take photos wherever I see interesting light.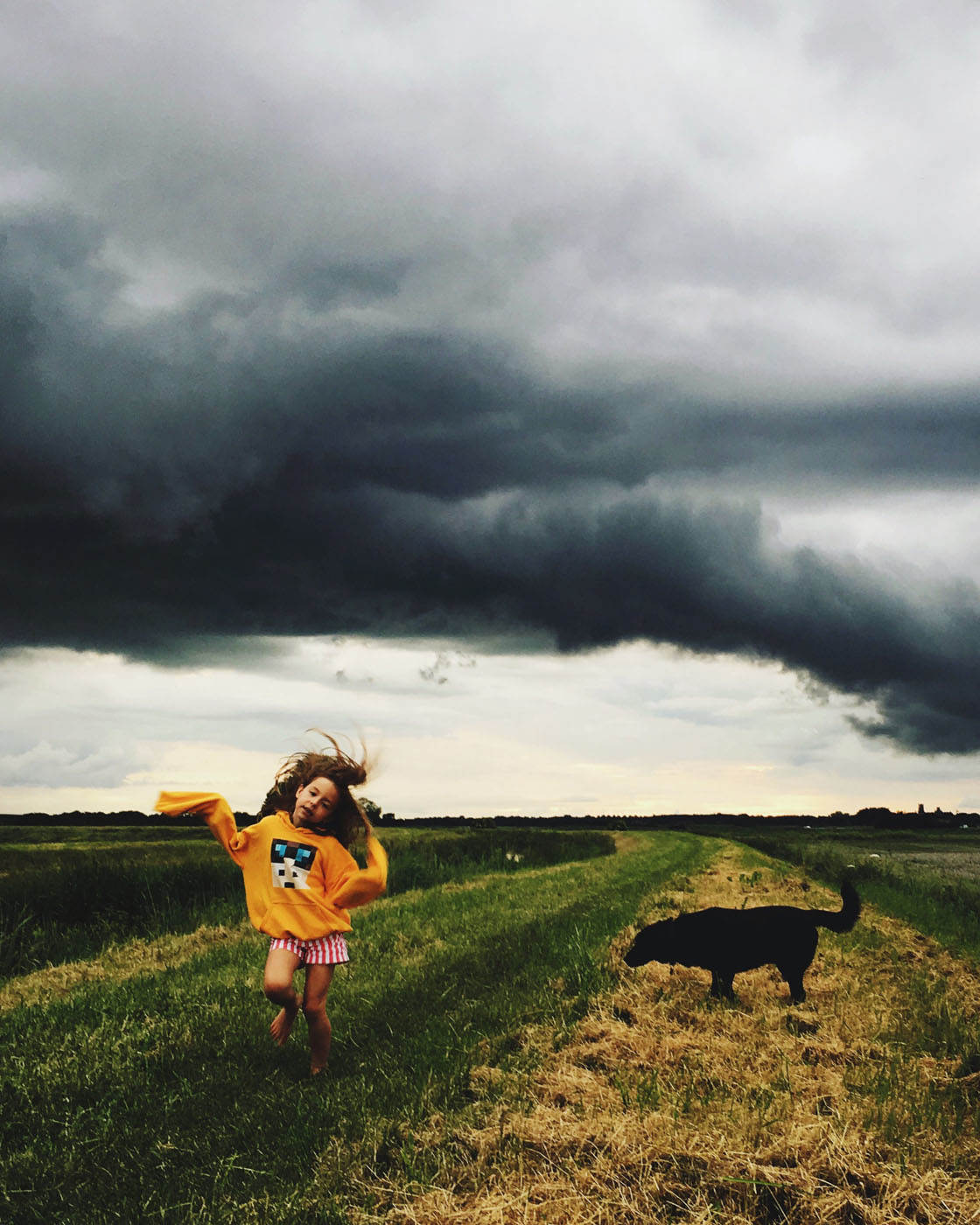 Are there any apps that you use for taking photos besides the native camera app?
No, I only use the native camera app.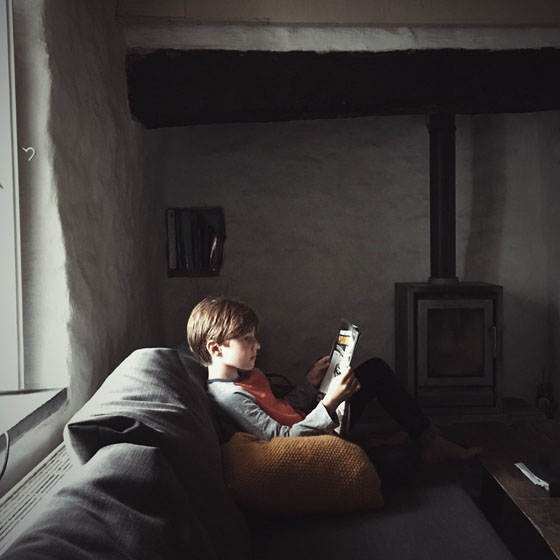 What are your favorite apps for post-processing?
There are many apps out there, but my favorite go-to is the VSCO photo editing app.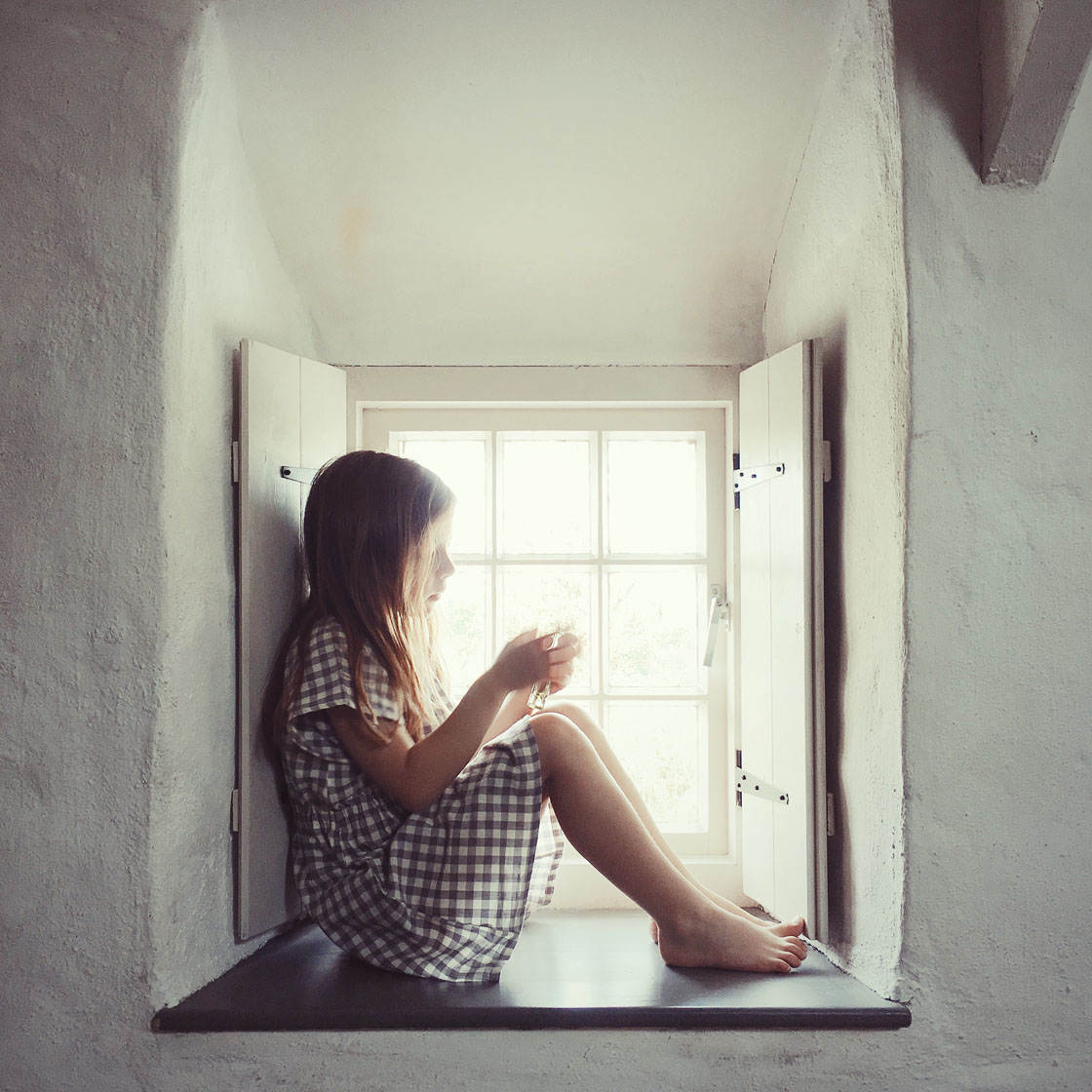 Filterstorm is great too if you want to do more than a quick edit.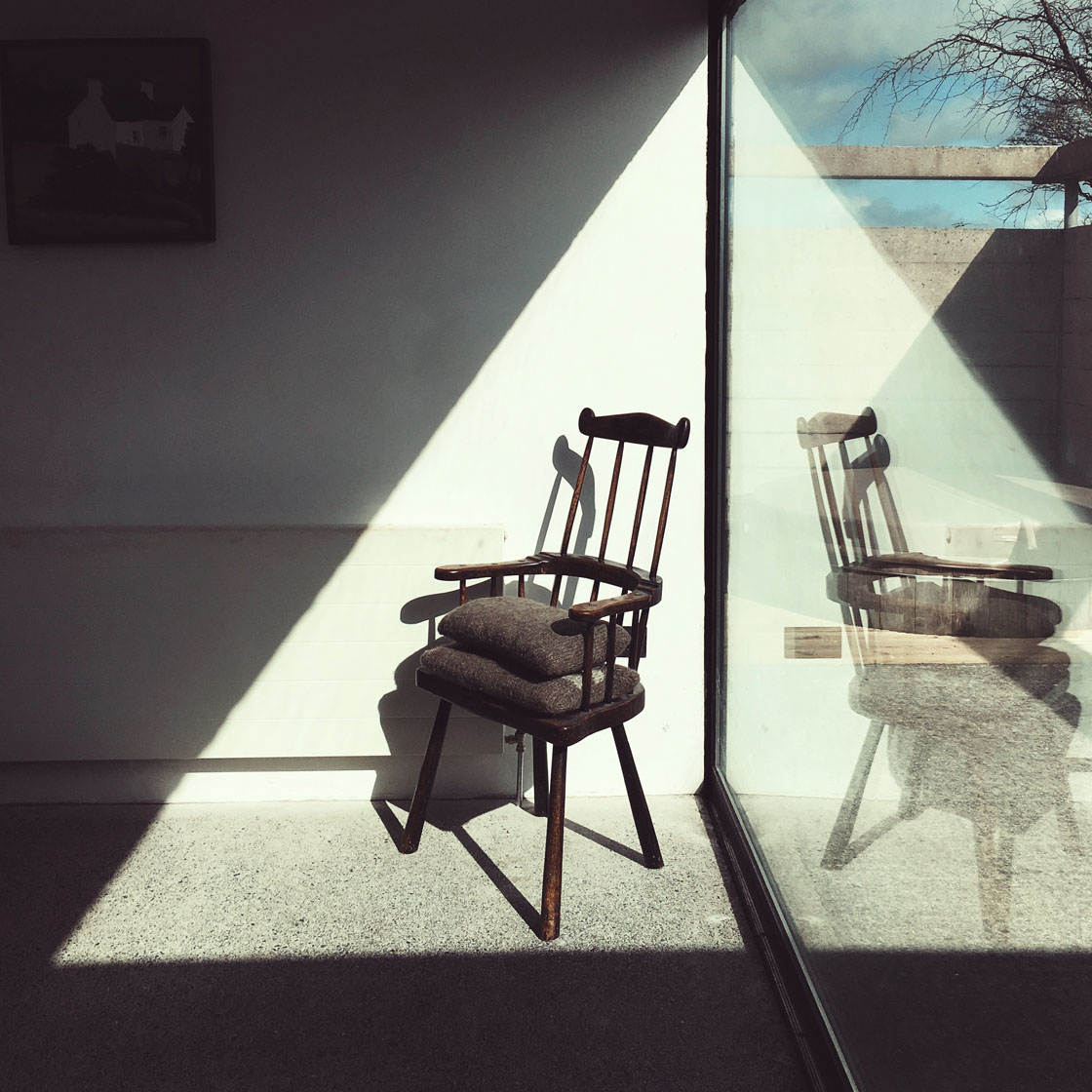 What would your typical editing process involve for a portrait shot?
I'll look at the composition first – sometimes cropping a shot can make a big difference to its impact.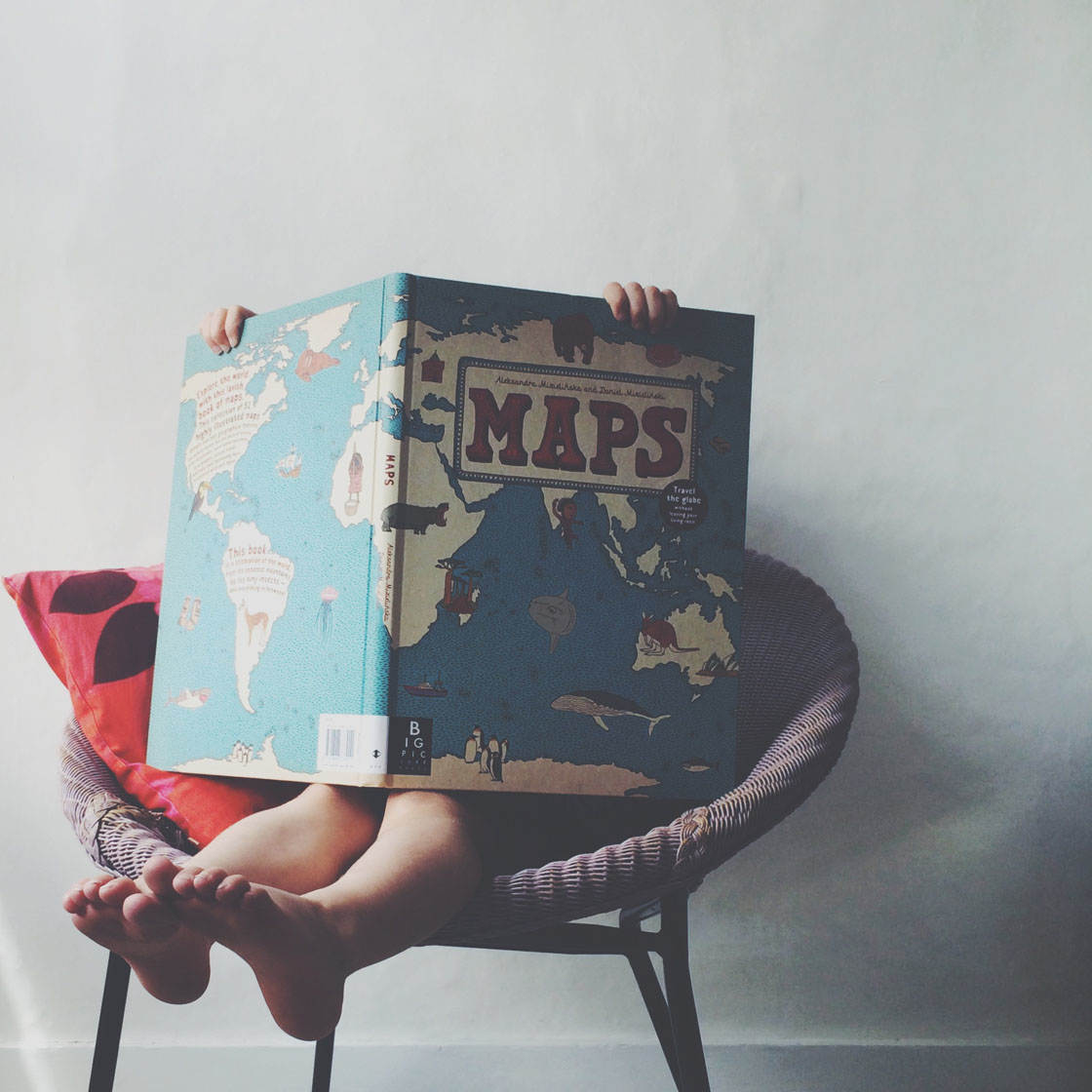 Then I think about exposure. Would it look better a bit darker? Depending on the background and where my subject is in the shot, adding a small amount of vignette can help add some drama and extra focus on the subject.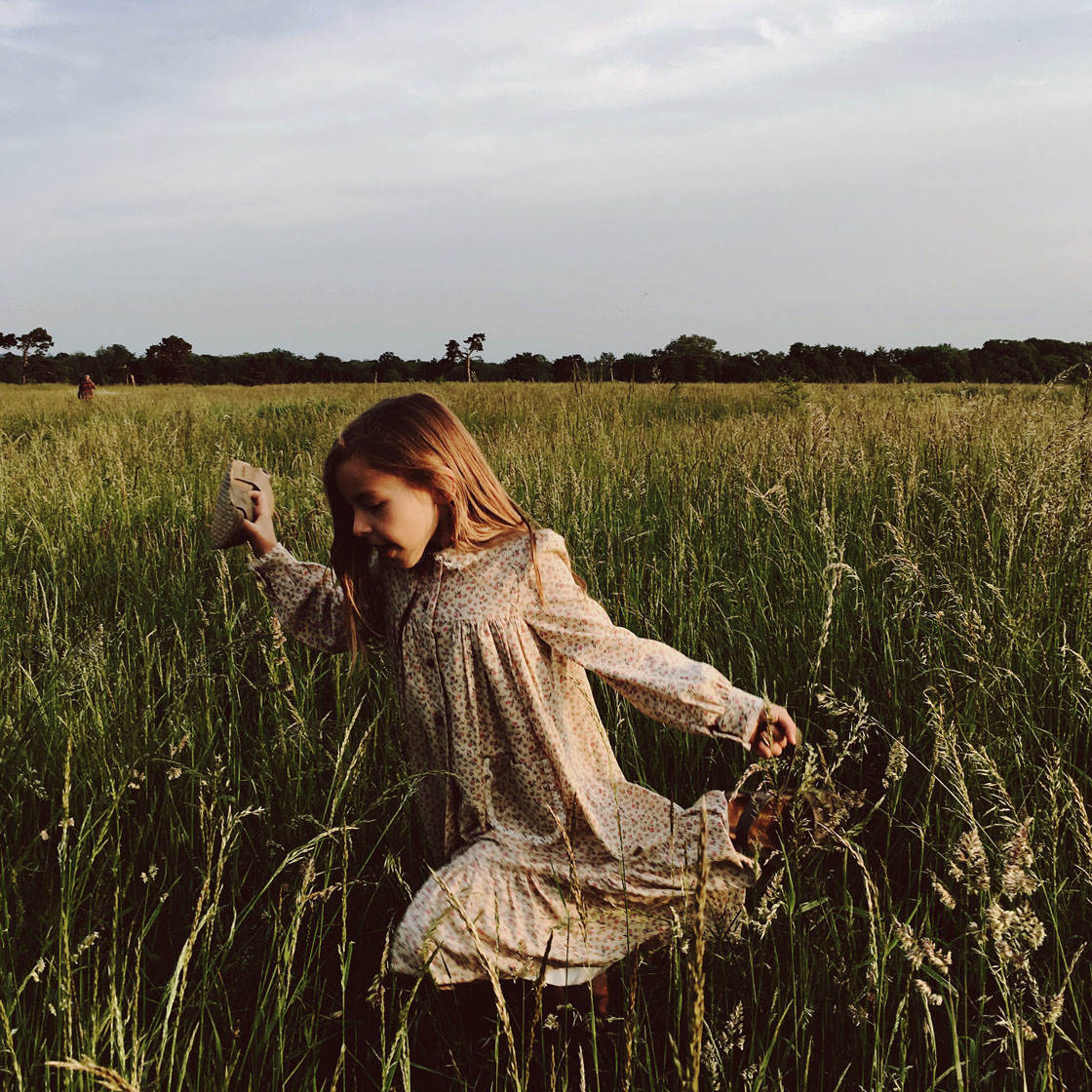 Can you briefly explain the story and editing behind your three favorite iPhone photos?
The photo below was, unusually for me, posed. I wanted to create something fairly dramatic so got down low on the ground to take the shot.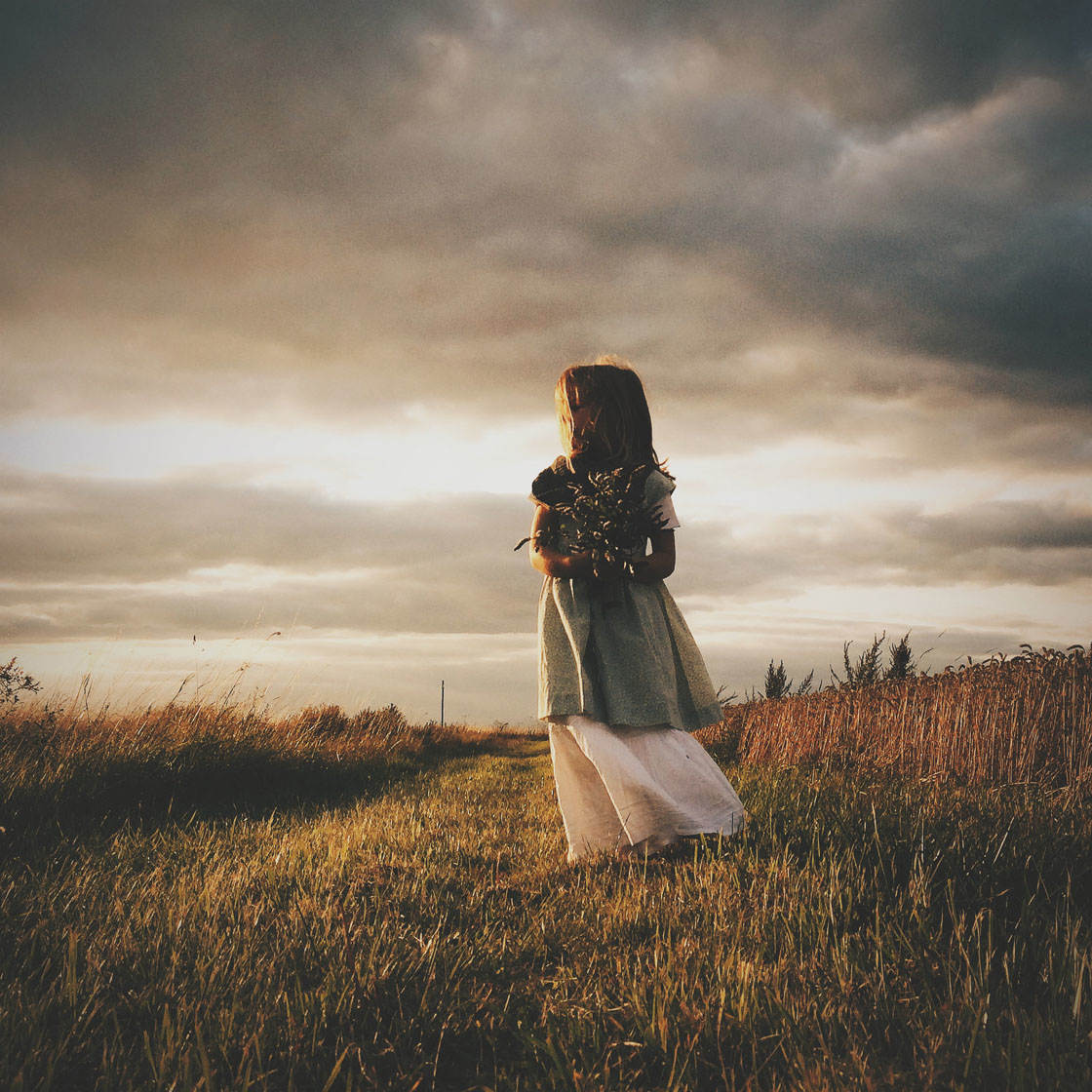 It was quite windy and I wanted to try to catch the flow of my daughter's skirt in the breeze to create a sense of movement.
It was taken in the golden hour during August but the weather was quite stormy. I warmed up the tones in VSCO and added some vignette.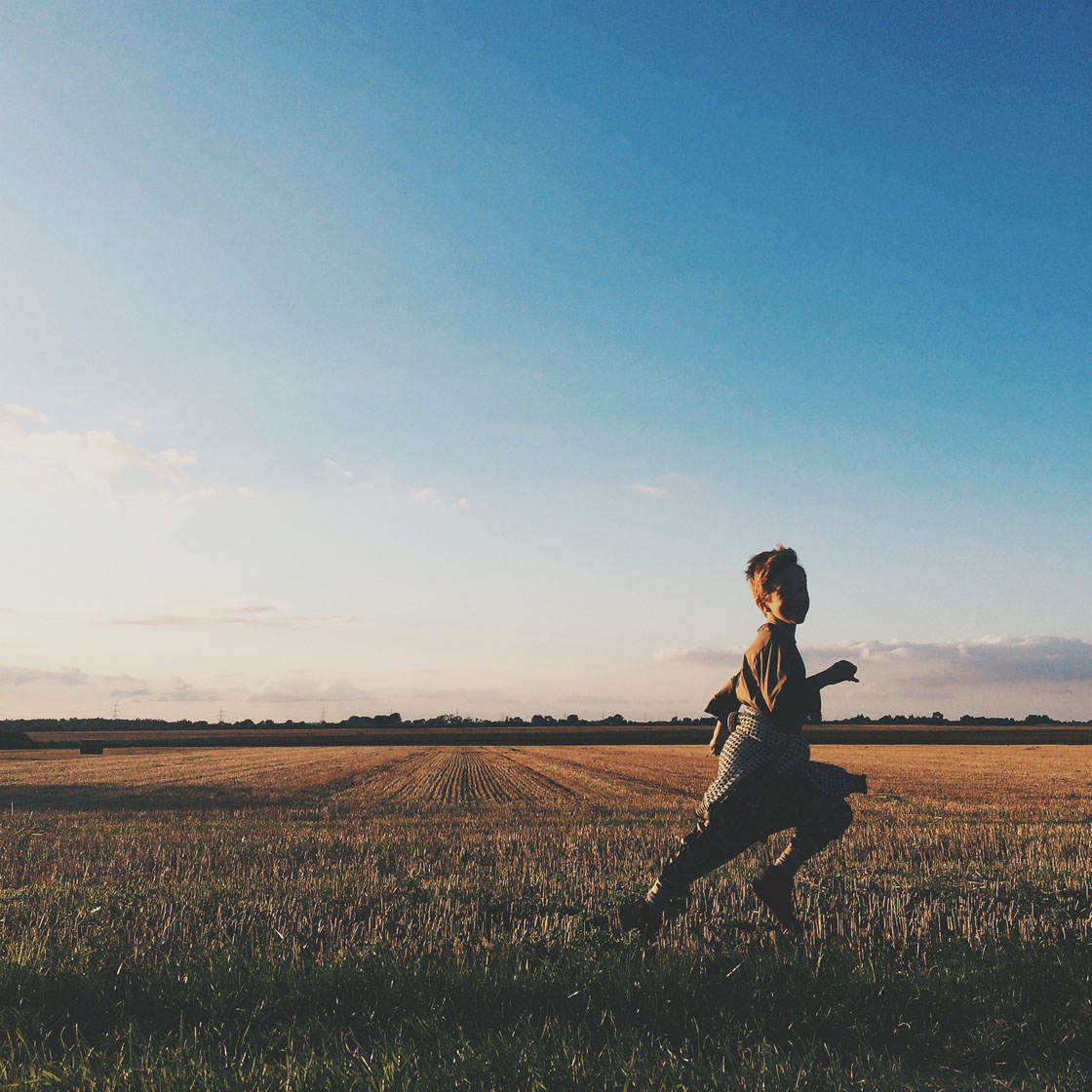 In the photo above, my son was running past me and I thought it would be fun to capture him in full flight. I didn't capture him in the center of the photo, because I thought it added to his sense of speed.
Again, this photo was taken during the golden hour in the late summer, so I warmed up the tones and darkened down the exposure.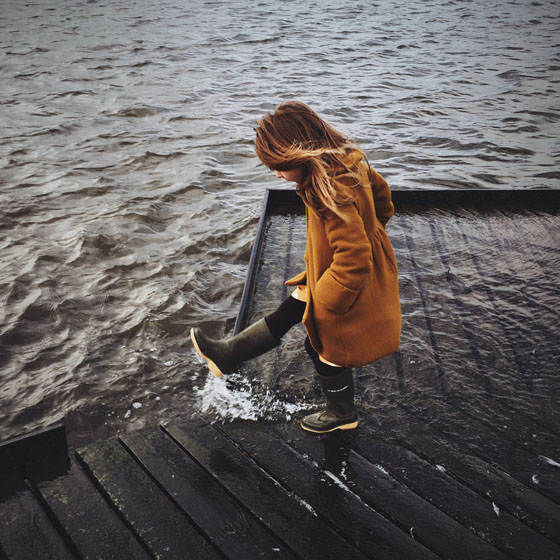 The photo above of my daughter splashing about was taken on a really rainy, bitterly cold day in Yorkshire.
Children love playing with water whatever the weather, and I simply captured how my daughter interacted with her surroundings.
I cropped and edited in VSCO to make the most of the lines in the decking and the color contrasts.
Do you shoot with other cameras? If so, when do you prefer to use the iPhone?
My photography kit also comprises a Canon 5d and a Fujifilm X-T1, but I always, always have my iPhone on me.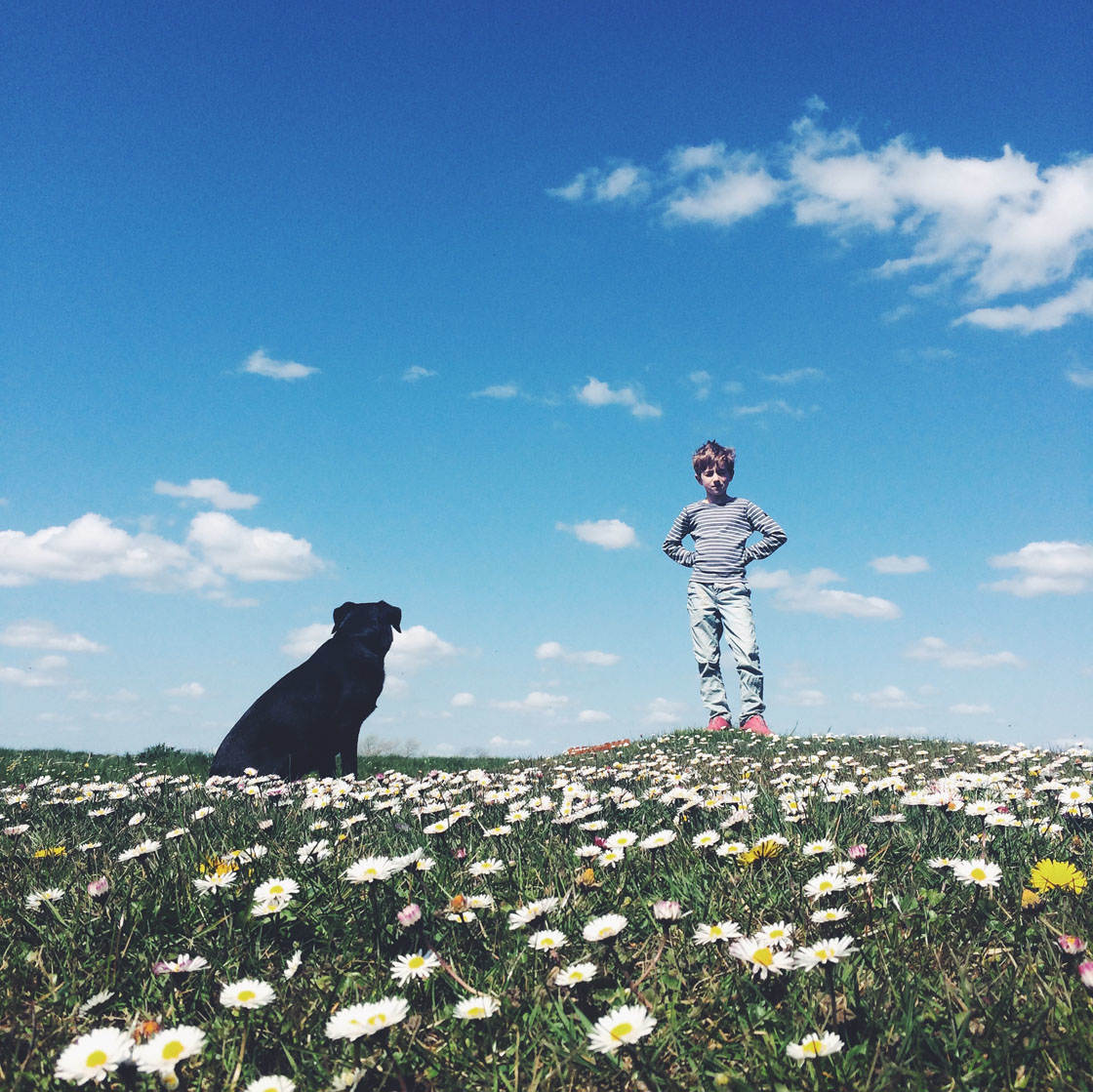 When I'm doing a professional shoot, I use my iPhone to take behind the scenes shots and video.
If I'm out and about with my kids, I find my iPhone is often the best option because it's so quick and easy to use.
Do you have any new goals for iPhone photography in the upcoming year?
I have a couple of goals. I'd actually like to do an entire professional shoot using just my iPhone. I'd also like to stretch myself creatively with some travel photography for some trips I have planned.
What tips do you have for beginner iPhone photographers who want to start taking more creative photos with their iPhone?
Start to really notice light – how it falls off subjects when shooting indoors next to a window, for example.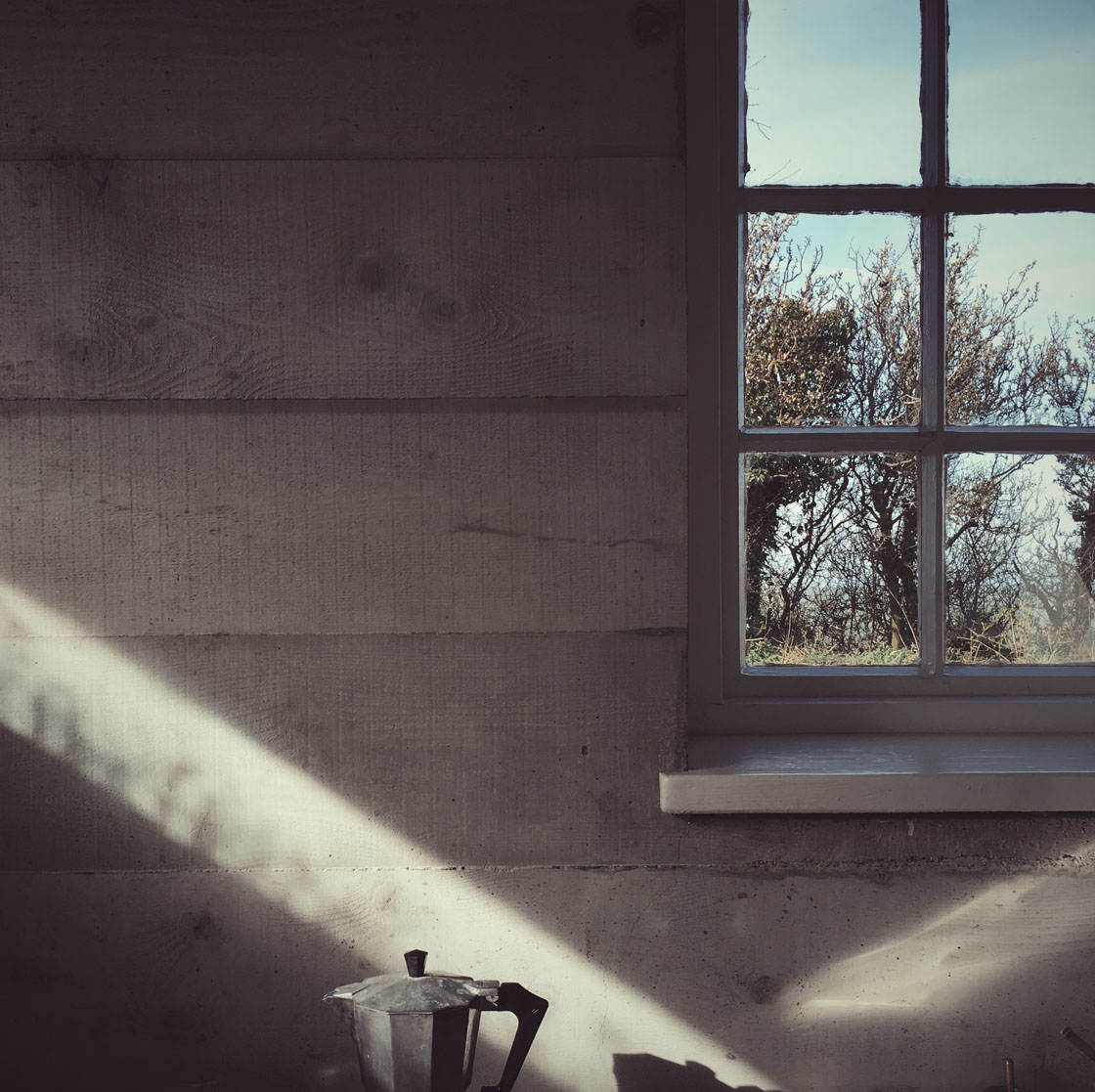 Outdoors, notice different colors and textures in nature, and how the light affects these at different times of the day.
Don't be afraid to experiment. Use the sliding exposure control by holding your finger on the screen of your iPhone to get a sense of how this affects your image.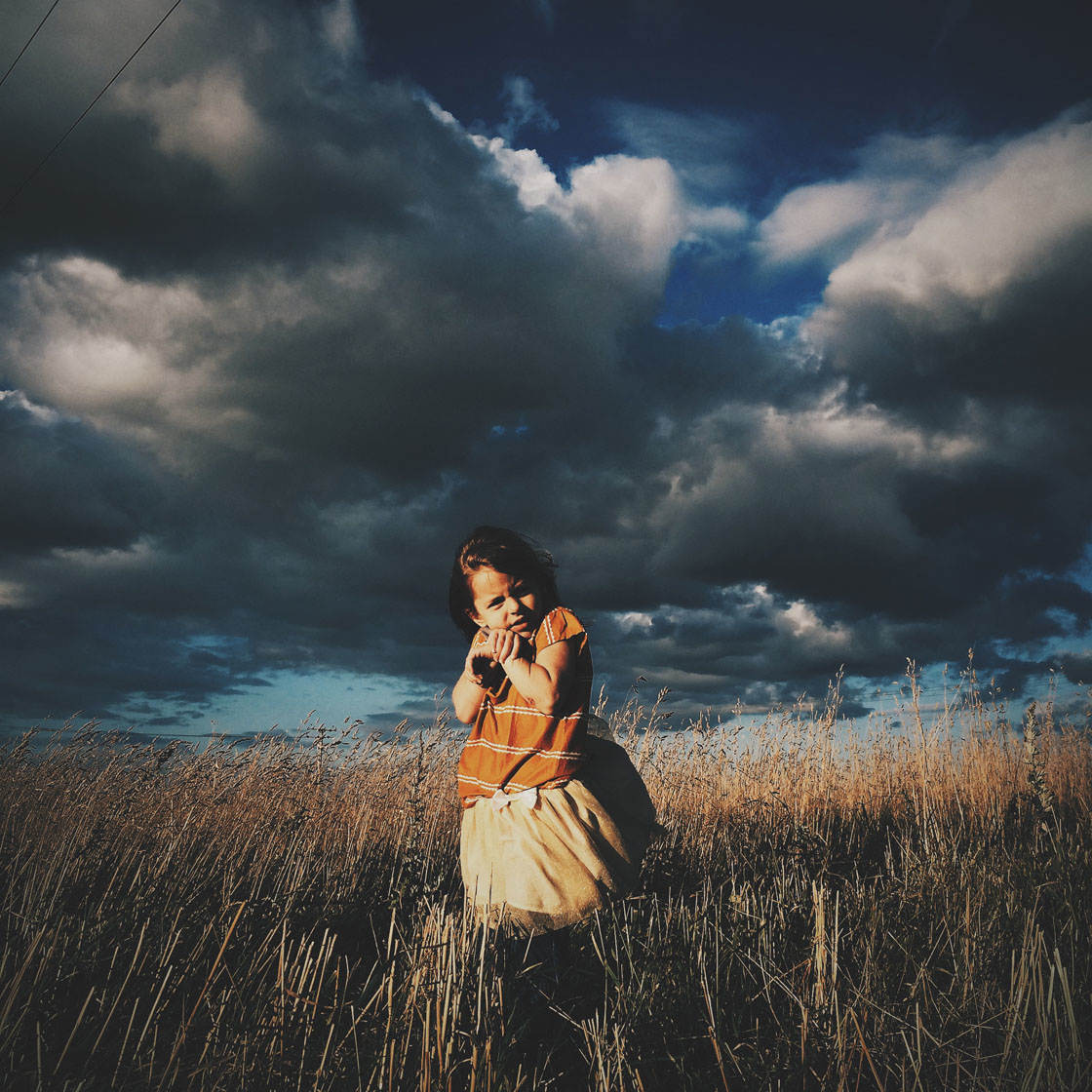 Use your instinct too when it comes to finding your own style in terms of editing.
Play around with composition. It isn't necessary to have your subject in the middle of the photo. Use the rule of thirds grid to help you move your subject around creatively.
Which iPhone photographers do you admire the most?
There are some truly inspired iPhone photographers around. @annaremarchuk creates beautiful images using flowers.
@cecilemoli does a wonderful job of showing us her life in and around Paris. And I love the way that @me_and_orla shares her quirky, heart-centered life in the Yorkshire Pennines.
Where can we see your iPhone photography?
You can find my iPhone photography on Instagram @ali__dover and on VSCO at alidover.vsco.co