I'm really excited to share this interview with Vlad Vasylkevych, a super talented photographer who takes incredible photos with his iPhone. With a passion for travel and discovering new places, he captures stunning moments within landscapes and cities around the world. In this interview, you'll learn more about Vlad, and how he shoots such breathtaking photos with his iPhone.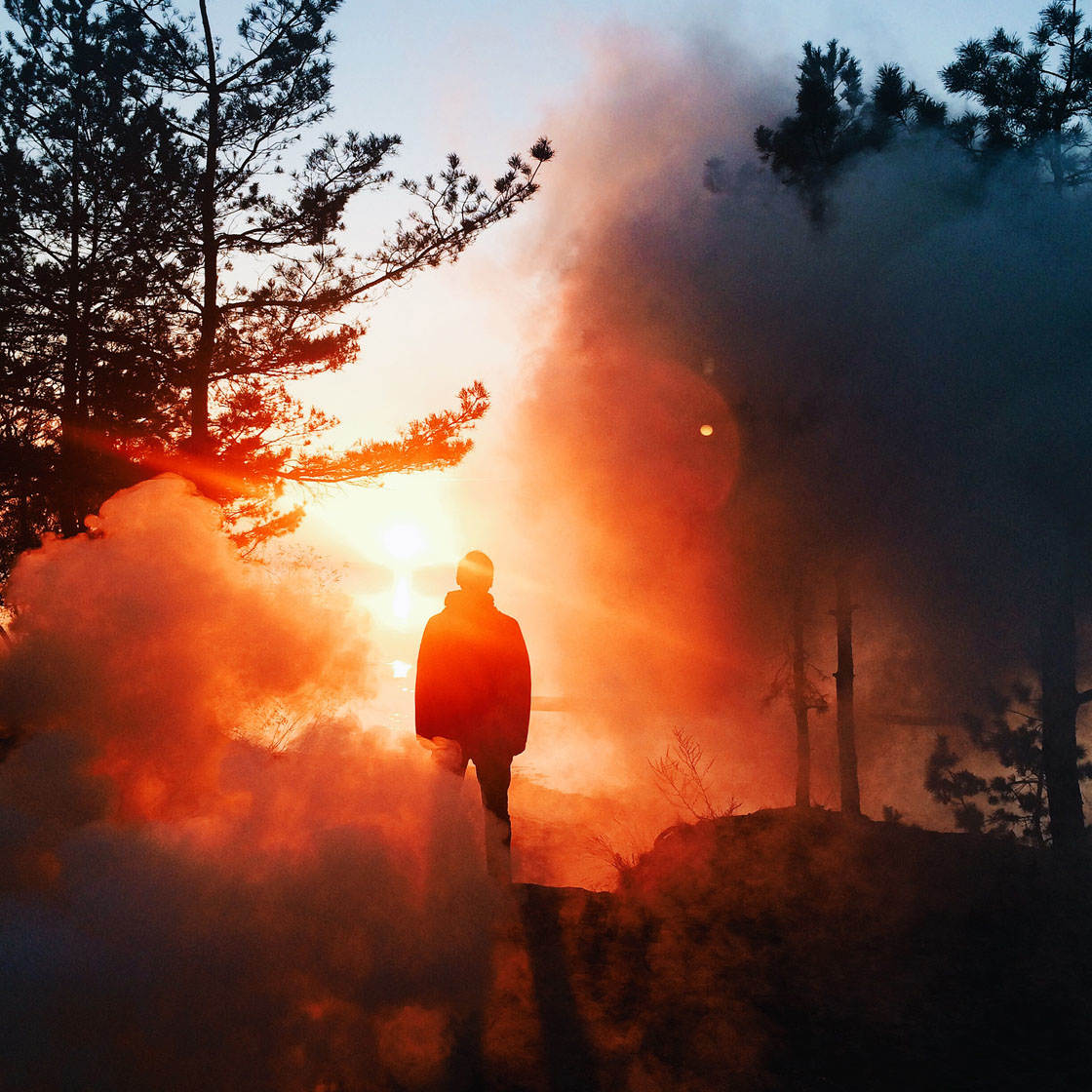 Tell us a little bit about yourself.
I'm a freelance graphic and motion designer from Ivano-Frankivsk, Ukraine. I also work with photography and video.
I'm passionate about traveling and capturing interesting life moments around the world. I'm inspired by poetry, good music, sunsets, mountains and discovering new places.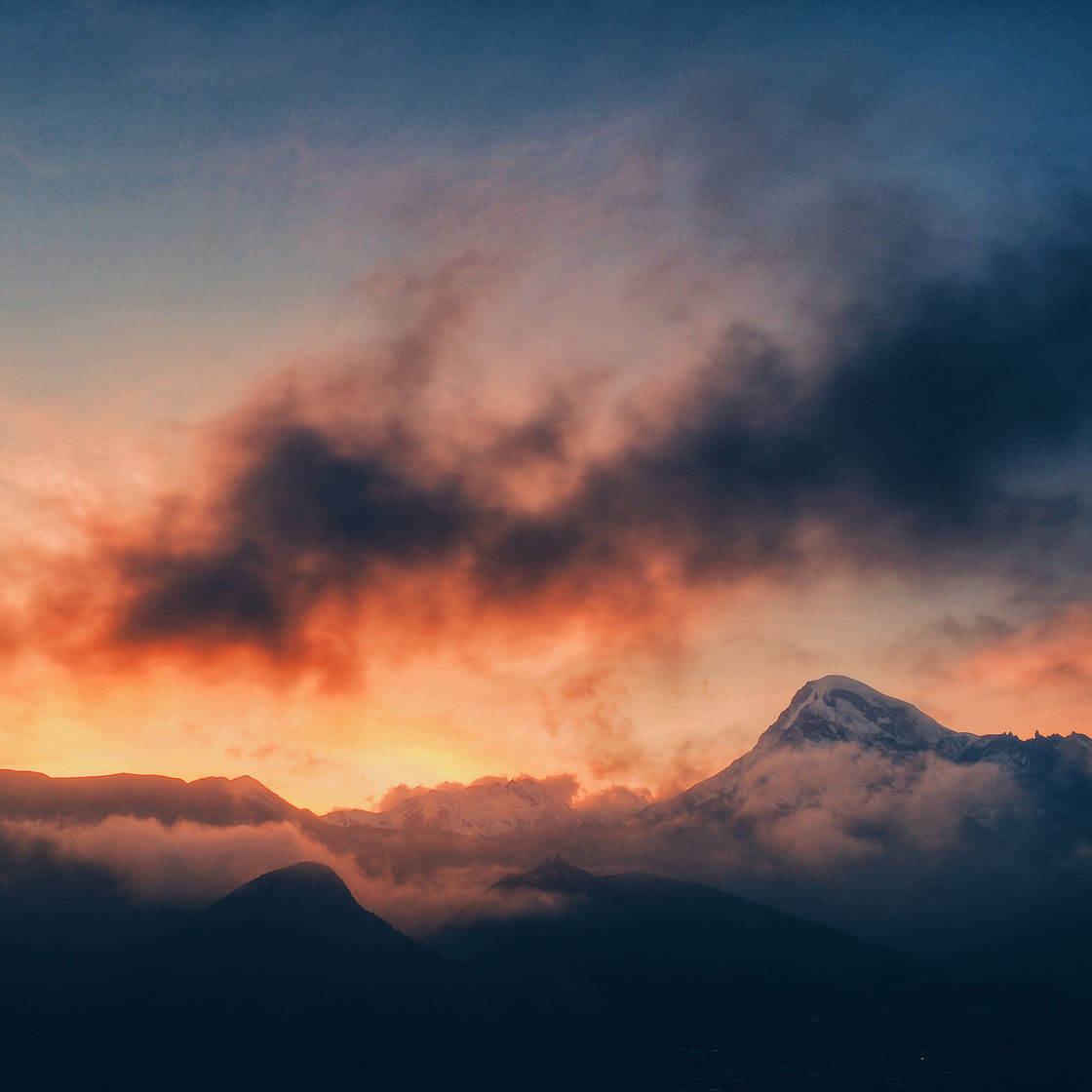 How did your iPhone photography journey begin?
To begin with, my iPhone photography journey started when I got my first iPhone in 2007.
It was the first ever mobile phone with quite a good camera, and I always had it with me in every moment of life.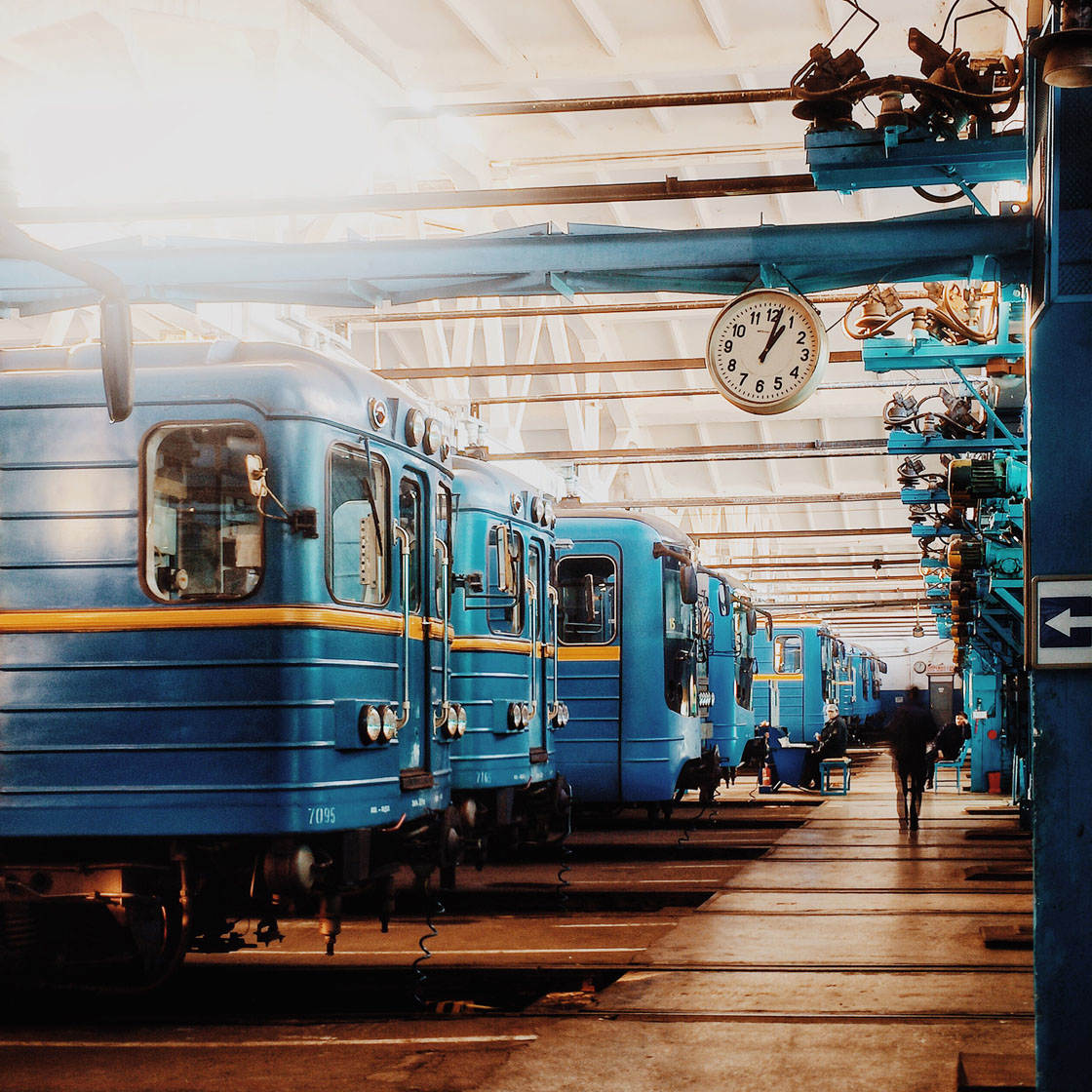 During my first trip to Sydney, Australia in 2009, I developed a real passion for street photography.
I was so deeply impressed by the huge glass skyscrapers and a completely different culture that I simply couldn't stop taking pictures of everything I saw around me. That was my first step into street photography.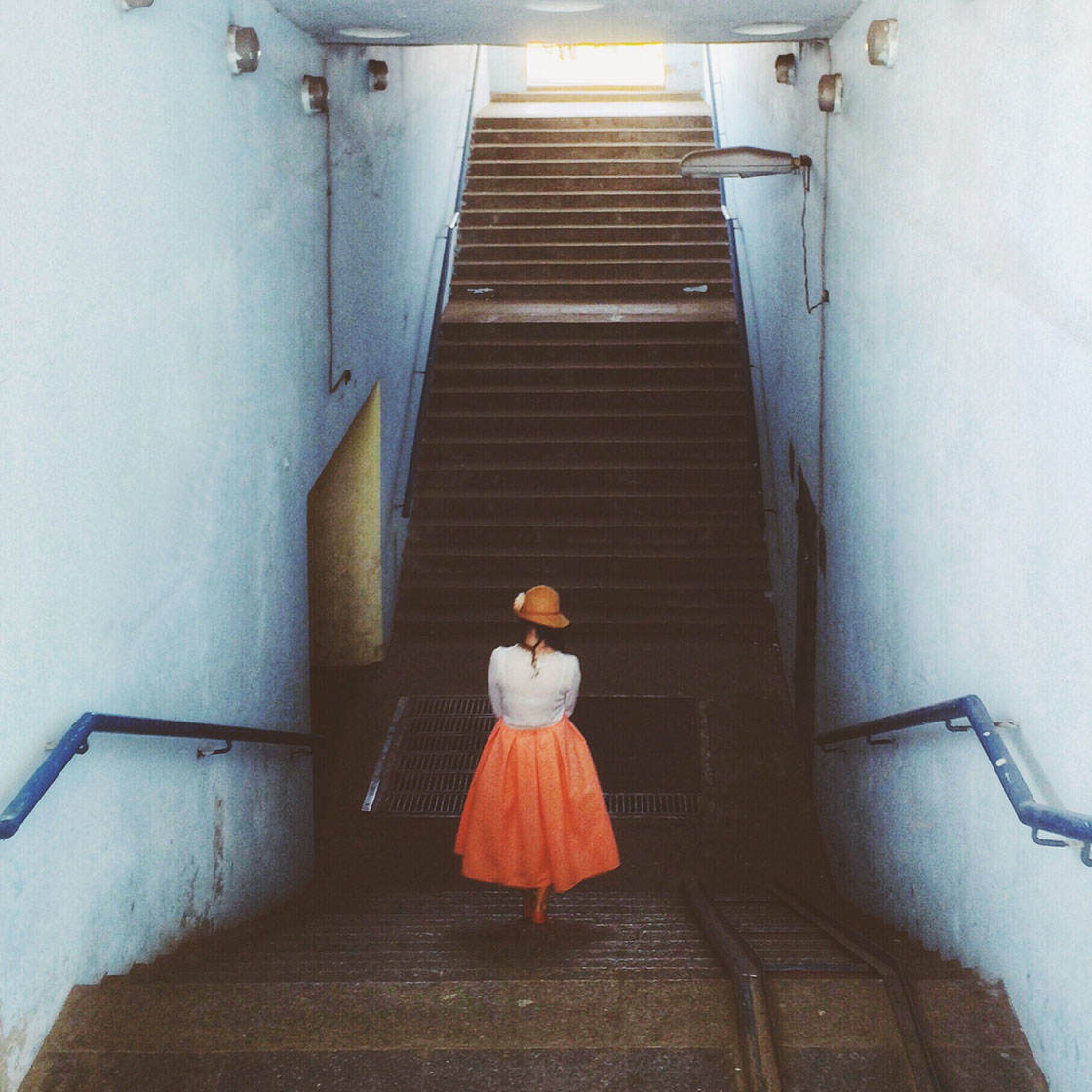 How did you learn to take such stunning photos?
It's nice to hear such words about my pictures, because for me they're far from perfect.
I always notice some flaws and learn from them, and this helps me to grow.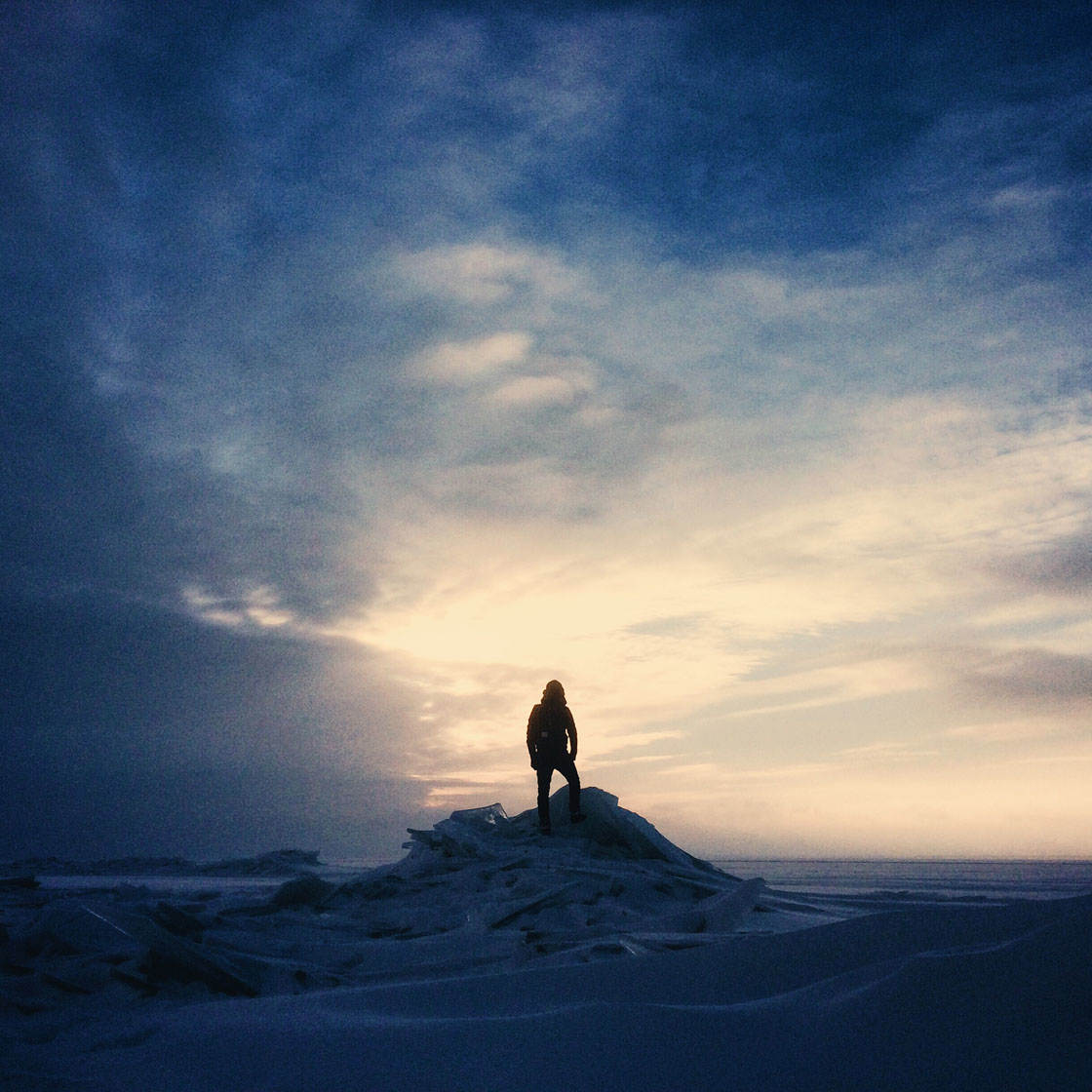 I choose to follow people on Instagram whose work inspires me. I always watch the results of well-known awards in the field of photography.
I learned a lot by working in the area of cinema and photography, in collaboration with professional photographers and videographers.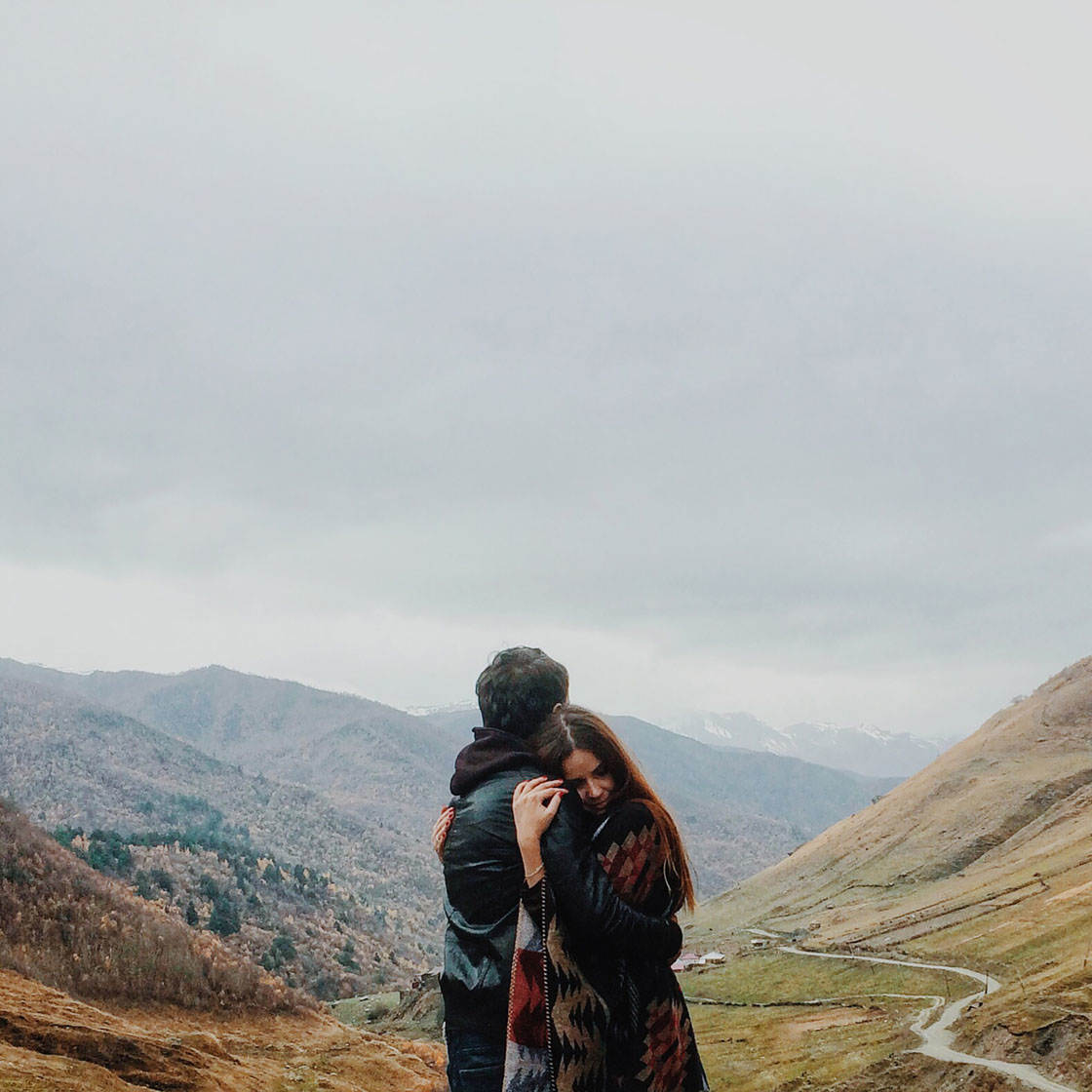 I try not to miss opportunities to be involved in Instameets where I can learn a lot from other mobile photographers and meet some amazing like-minded people.
But in my opinion, what really helps me to move to the next level is to constantly practice photography.
Every day I find the possibility to take pictures of something or someone, and my love for cycling is really helpful here too.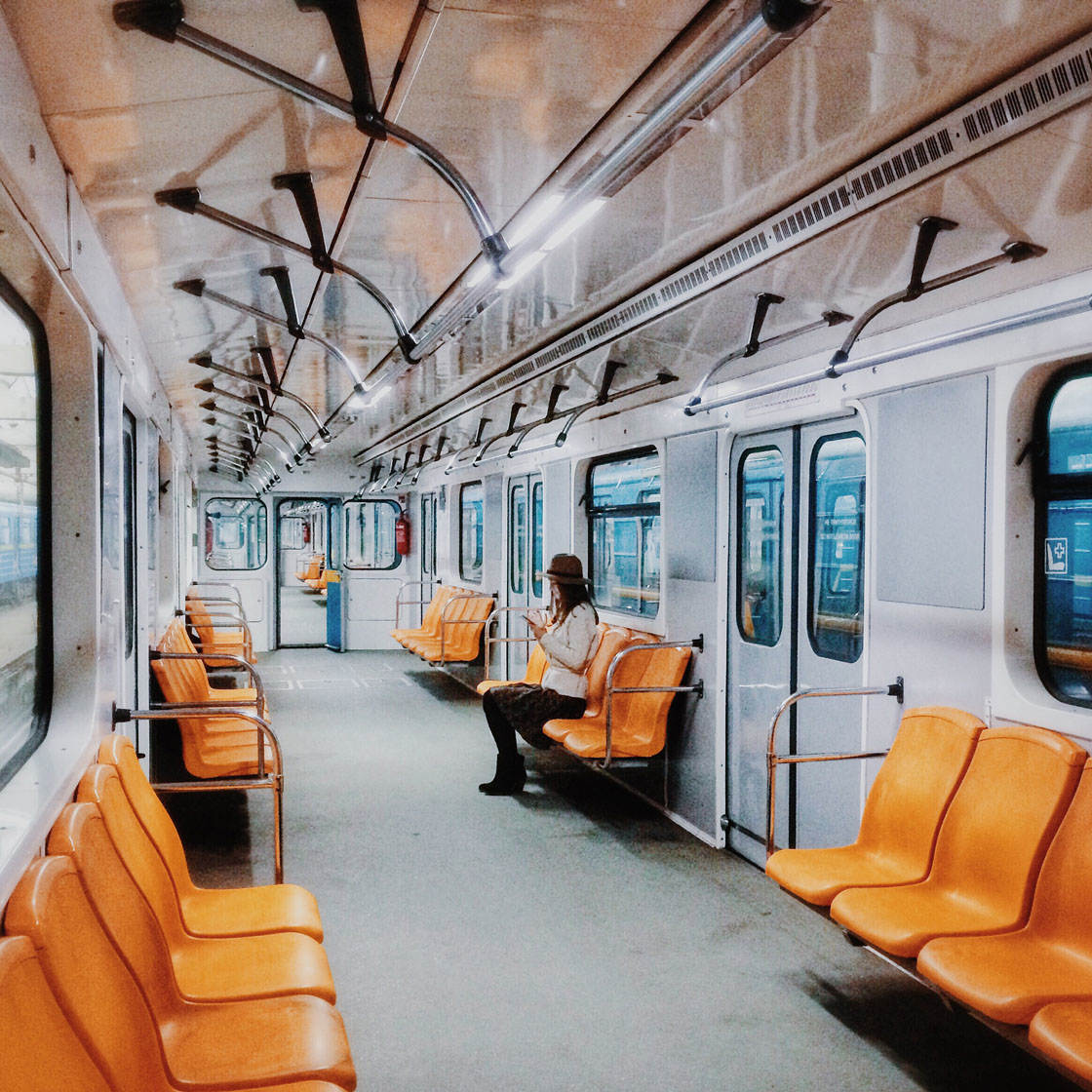 What kind of things inspire you to reach for your iPhone and take a photo?
When I travel, I never cease to be inspired by two things: the peculiarities of different cultures and nations, and the incredible beauty of the nature around us.
It's the best feeling to constantly discover new stunning locations that offer incredible views… Breathtaking speechless moments of freedom.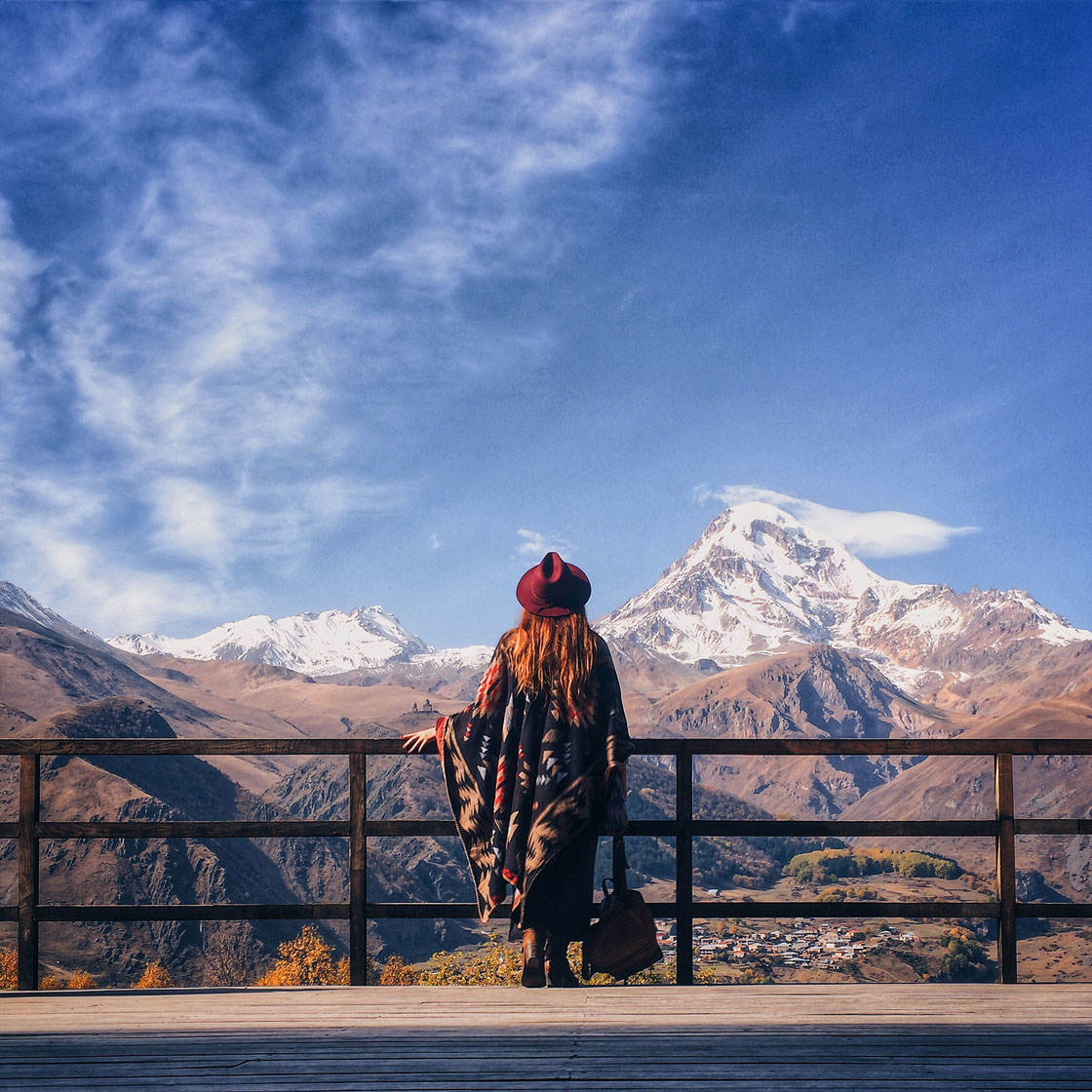 You shoot incredible landscape photos with your iPhone. What are your top three composition tips for landscape photography?
It sounds ridiculous, but for a long time I took pictures with the iPhone without even knowing about the existence of any compositional rules.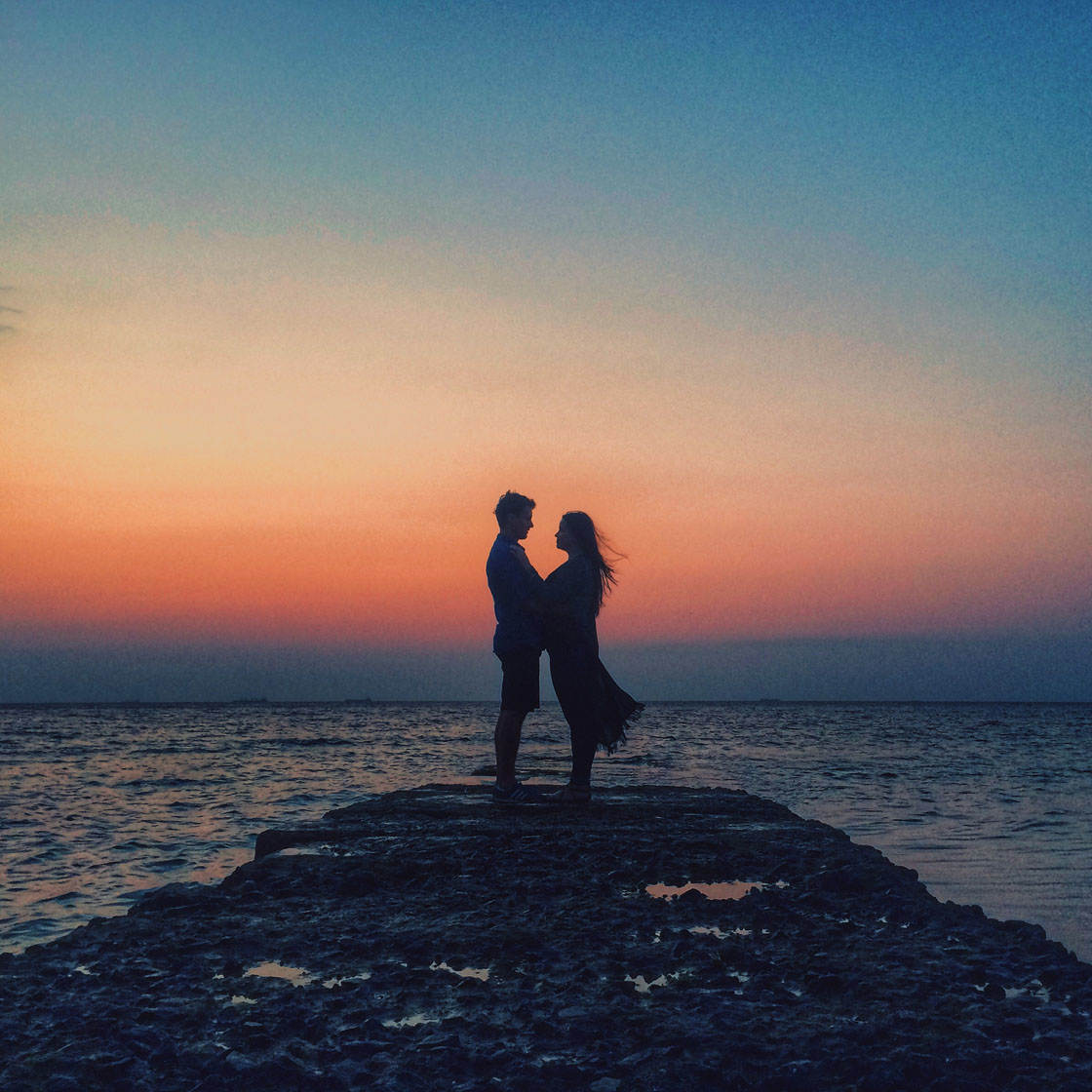 I just tried to take pictures or edit them according to the rule of… "Oh, now I really like it!"
After a while, I discovered the rules of composition. And when analyzing my previously captured images, I discovered that somehow I'd intuitively used some of the rules.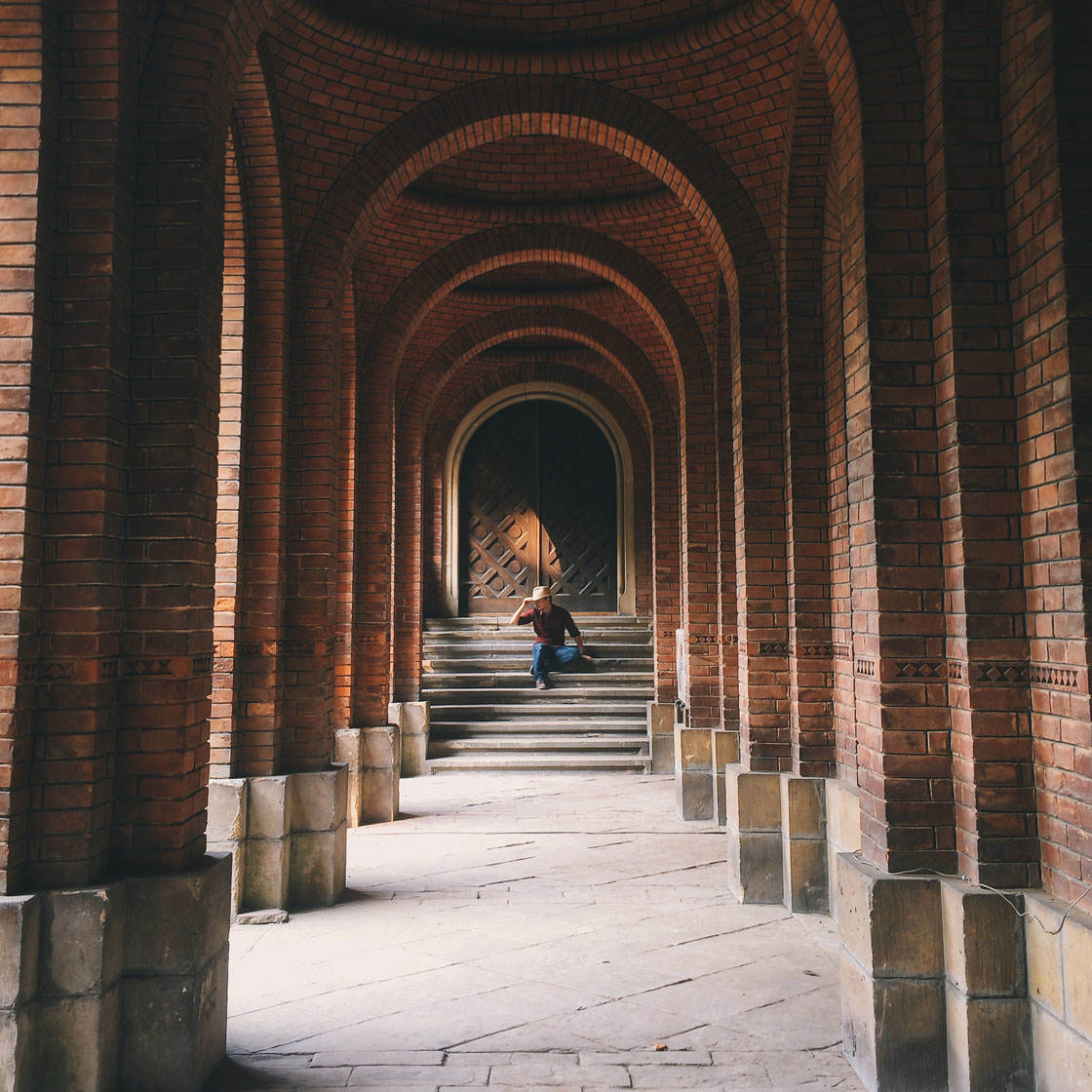 At the moment, I find that leading lines and the rule of thirds works well for me.
But I take all the rules of composition as a guideline, rather than a strict framework of constraints which would block my creativity.
Usually I rely on the experience that I've gained over time, but I always continue to look for something new.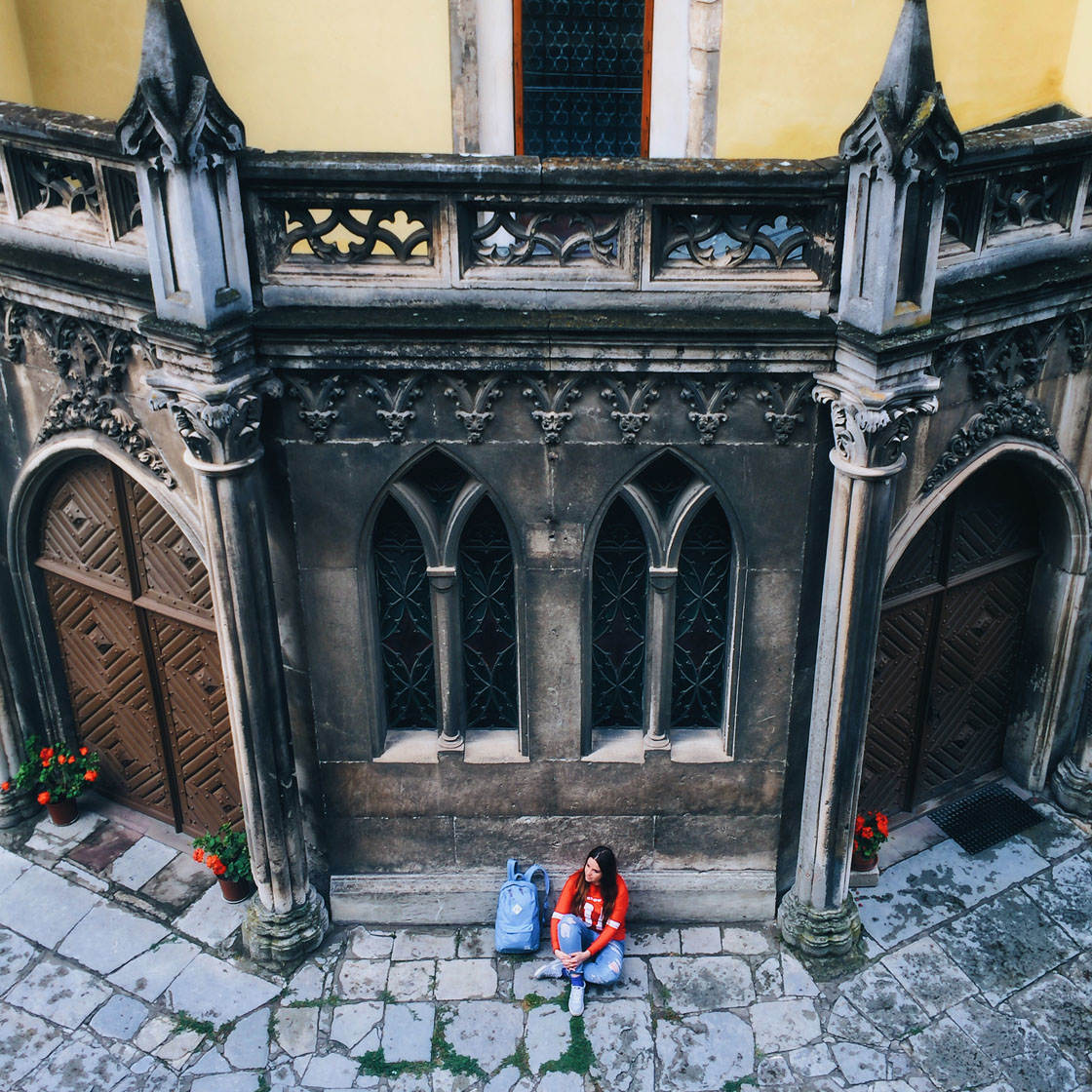 You've posted some beautiful winter landscape shots on Instagram recently. Shooting in snow can often be challenging as everything is just white! What tips do you have for taking great iPhone photos in snowy landscapes? 
For me winter is synonymous of a fairytale mood, so I always try to catch moments when the forest is covered with snow and becomes fabulously beautiful.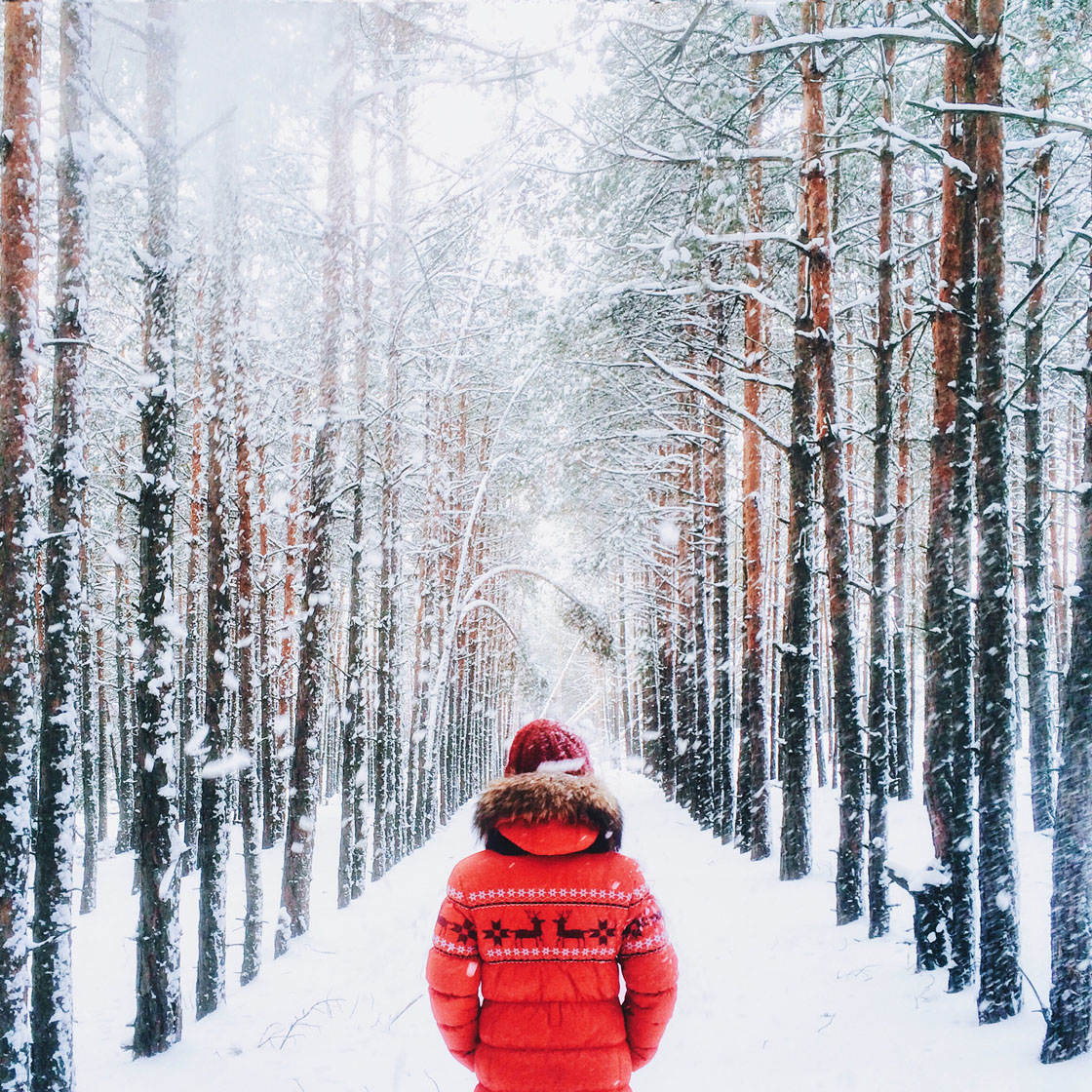 Or when the lake is covered with a thick layer of ice, and you can safely walk upon it and take a photo in a minimal style – like a white snowy desert.
In such cases, it's awesome to include the presence of a person in the frame, even if they're very small relative to the vast landscape. But they should always be in contrast to it (use dark or bright colored clothes).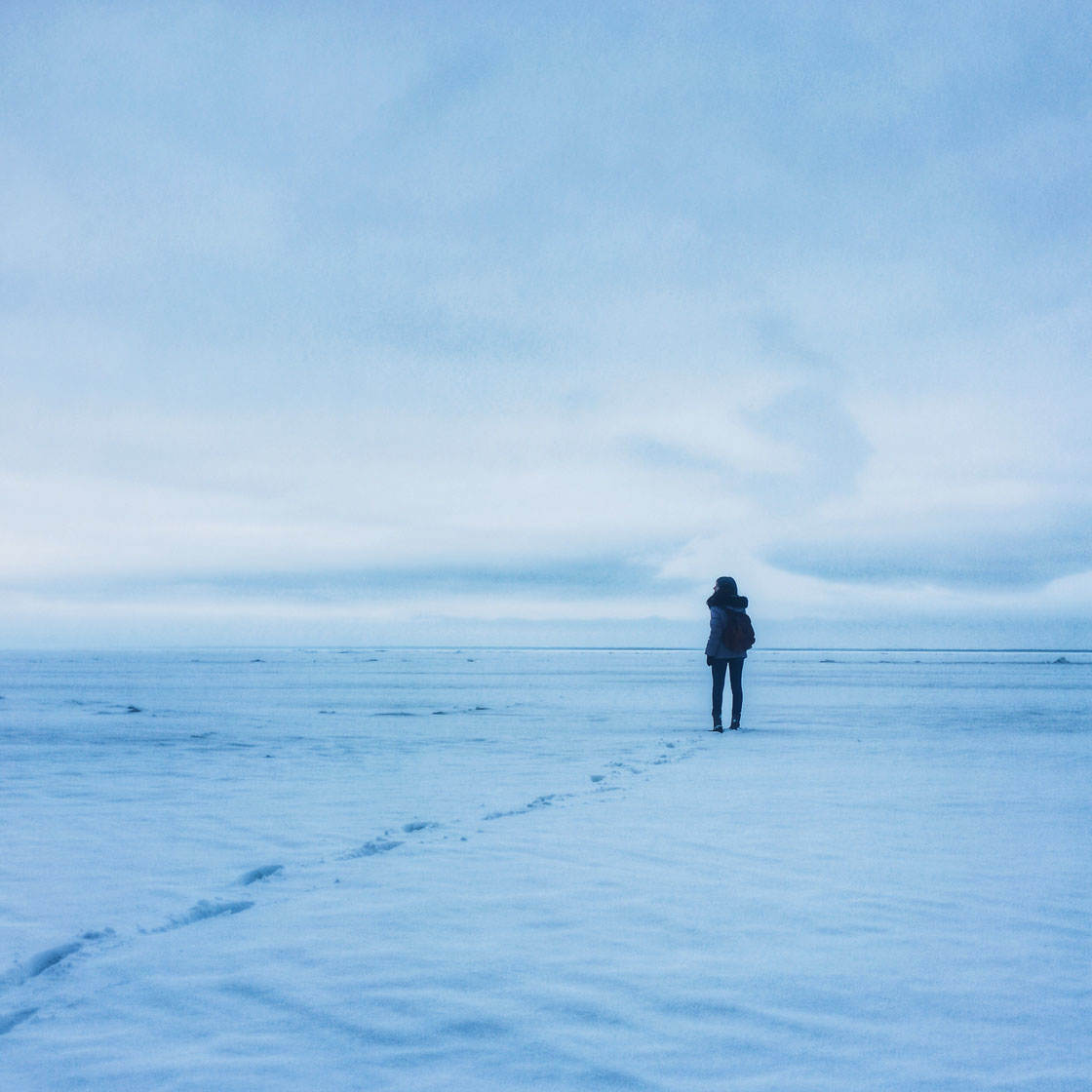 It's important not to over-expose a picture at the moment of taking it, but at the same time don't lose details in dark areas. You always need to find a balance somewhere in the middle. Later, this will give you more options to edit the photo.
It's also important to bring an external battery pack because when the weather is cold the phone's battery doesn't last very long.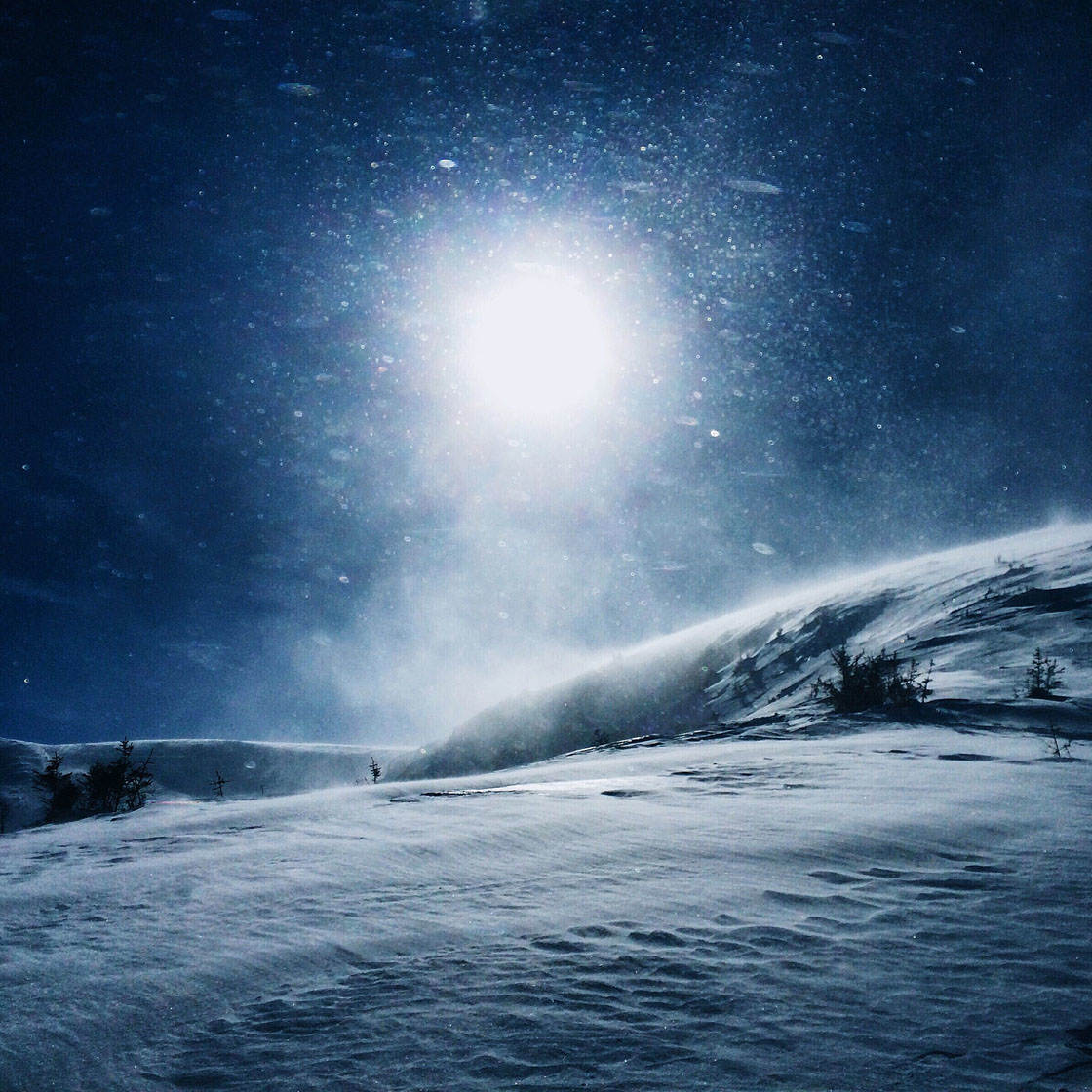 You also shoot in urban locations. Many people find this kind of photography more challenging because there's a lot more going on. What advice do you have for creating strong compositions in busy cities and buildings?
In whatever city I arrive, I always look for a point where I can see the city from a height, such as a roof, an observation deck, or a mountain.
The architecture of each city is different and the height offers beautiful and large-scale panoramas.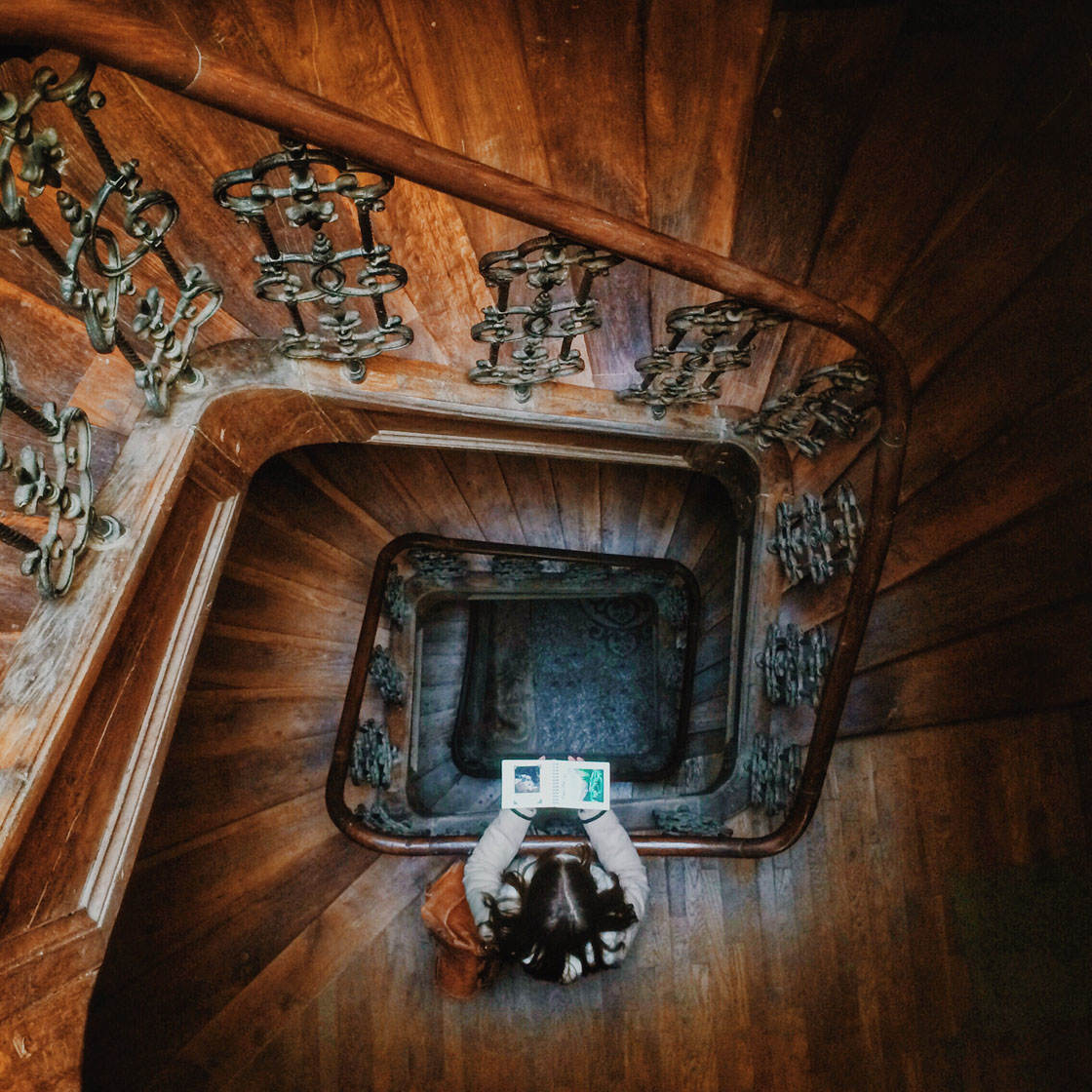 I also try to notice and find special unique city details, such as nice vintage doors, spiral stairs, and interesting architectural solutions.
Speaking about the urban metropolis with its modern buildings of steel and glass, I love to photograph them using symmetry and reflections.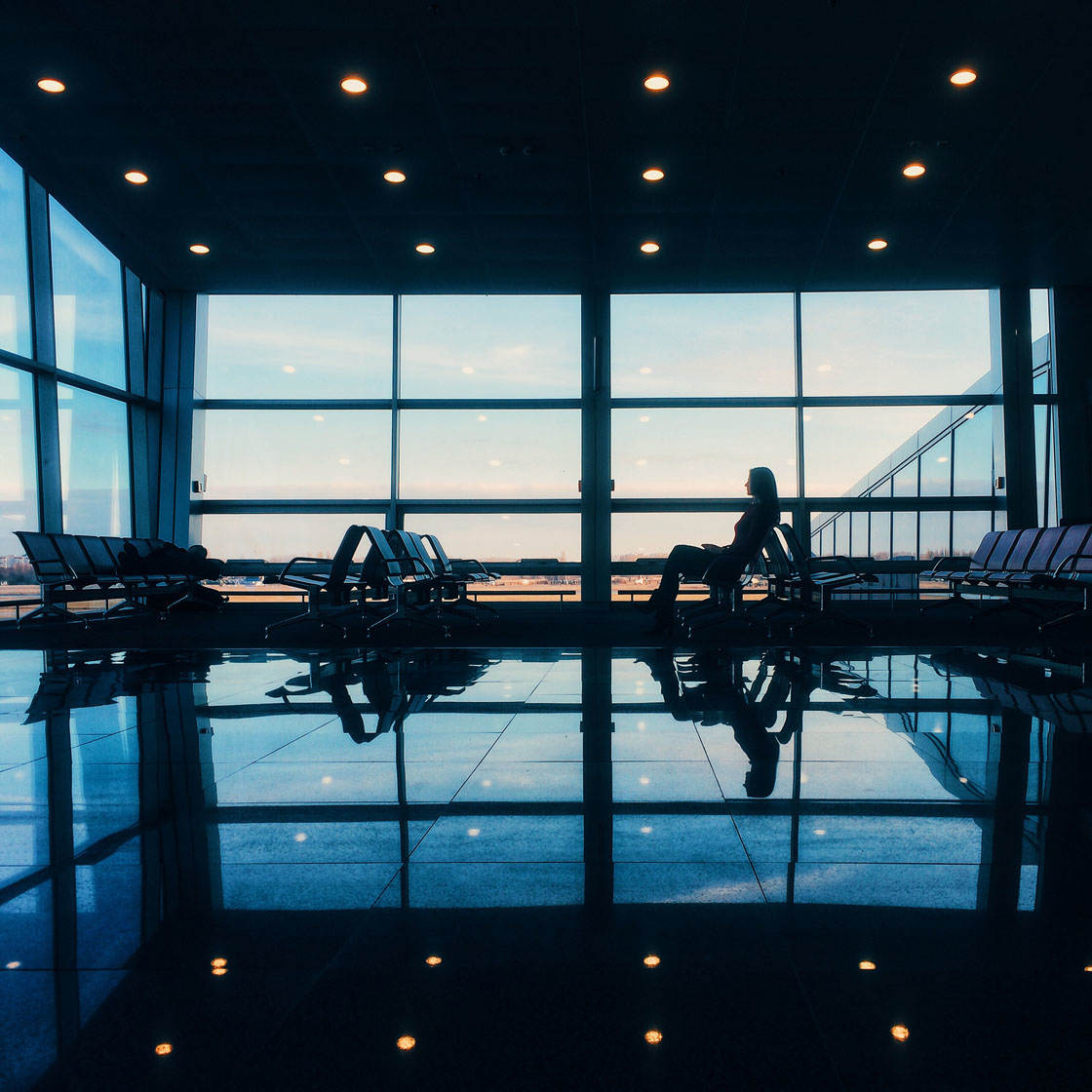 You often include a person in your photos. How important is it to include a human presence in your photography?
At the moment, I have no big interest in just taking pictures of an unusual building or some beautiful scenery.
For me, this is just empty – there's no meaning or sense to the photo.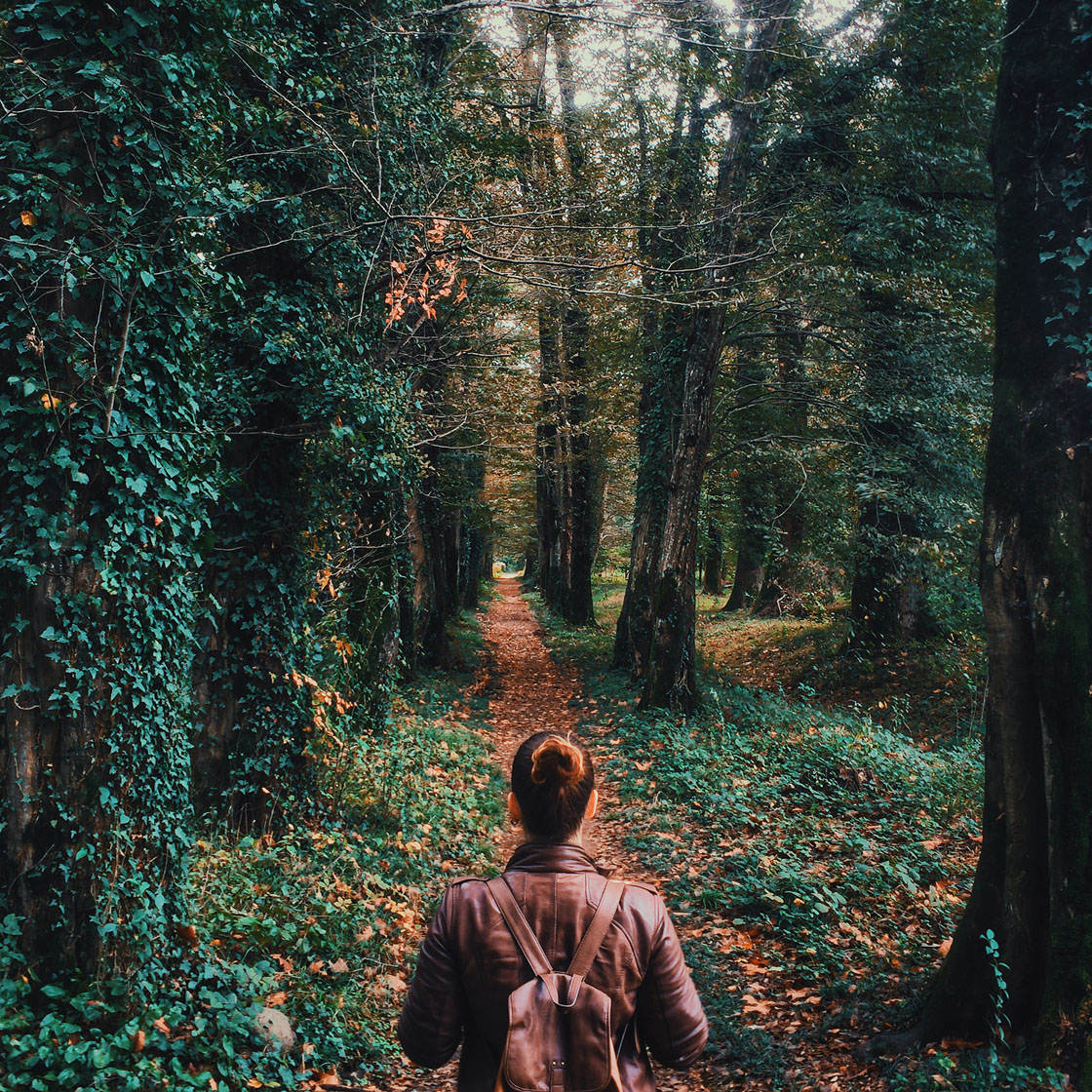 To fill the frame with meaning, I always try to include a person who interacts with the object or the environment that's interesting to me.
Therefore, you can see people in about 70% of my pictures. Experience shows me that people prefer pictures where there's a person present in the frame.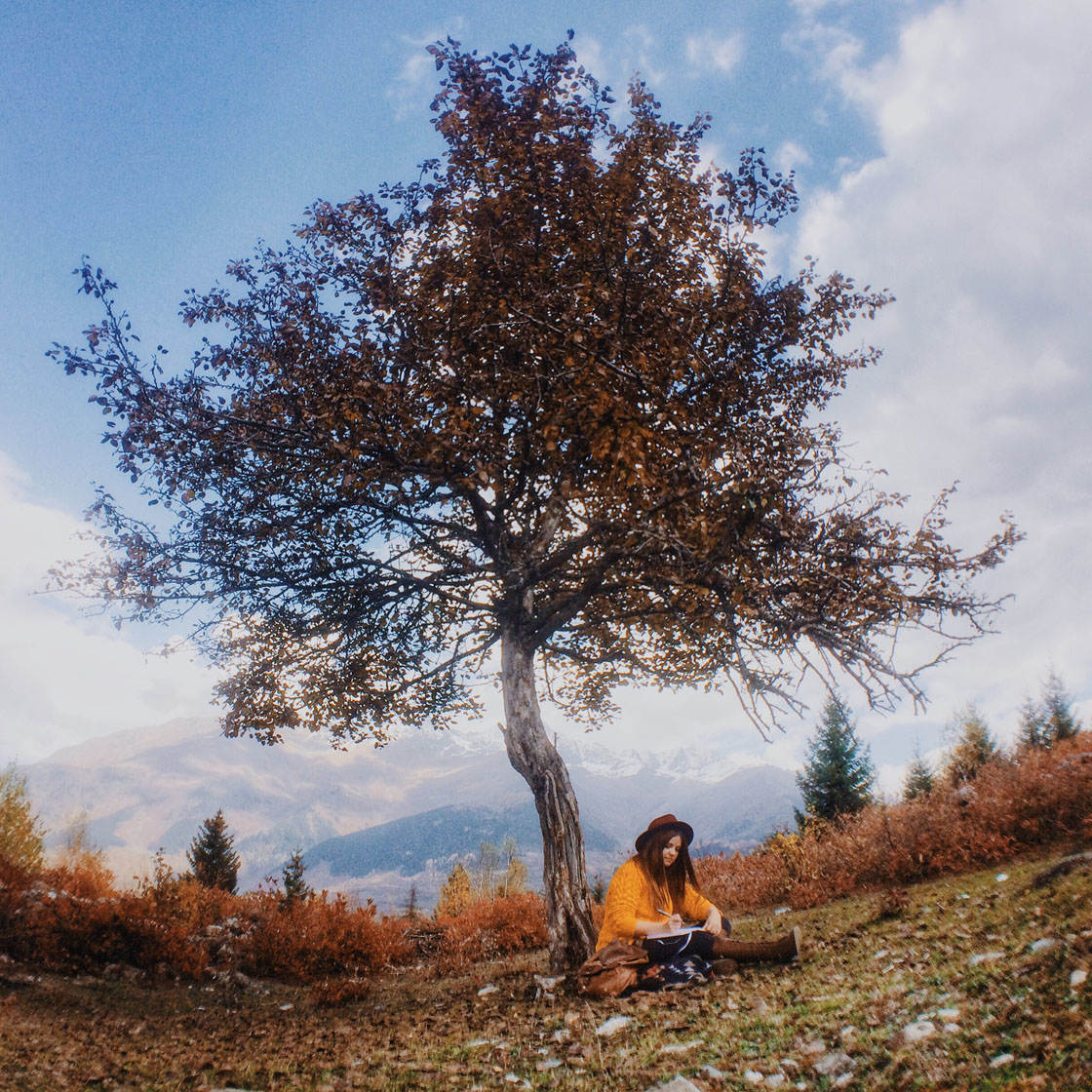 Let's talk about photo apps. Are there any apps that you use for taking photos besides the native camera app?
The majority of my photos are taken with native camera app. But there are also different apps that I use for special cases:
Cortex Cam is great for low light conditions, Slow Shutter can be used for night shooting with light trails from car lights, and AvgCamPro is a cool app for long exposure photos.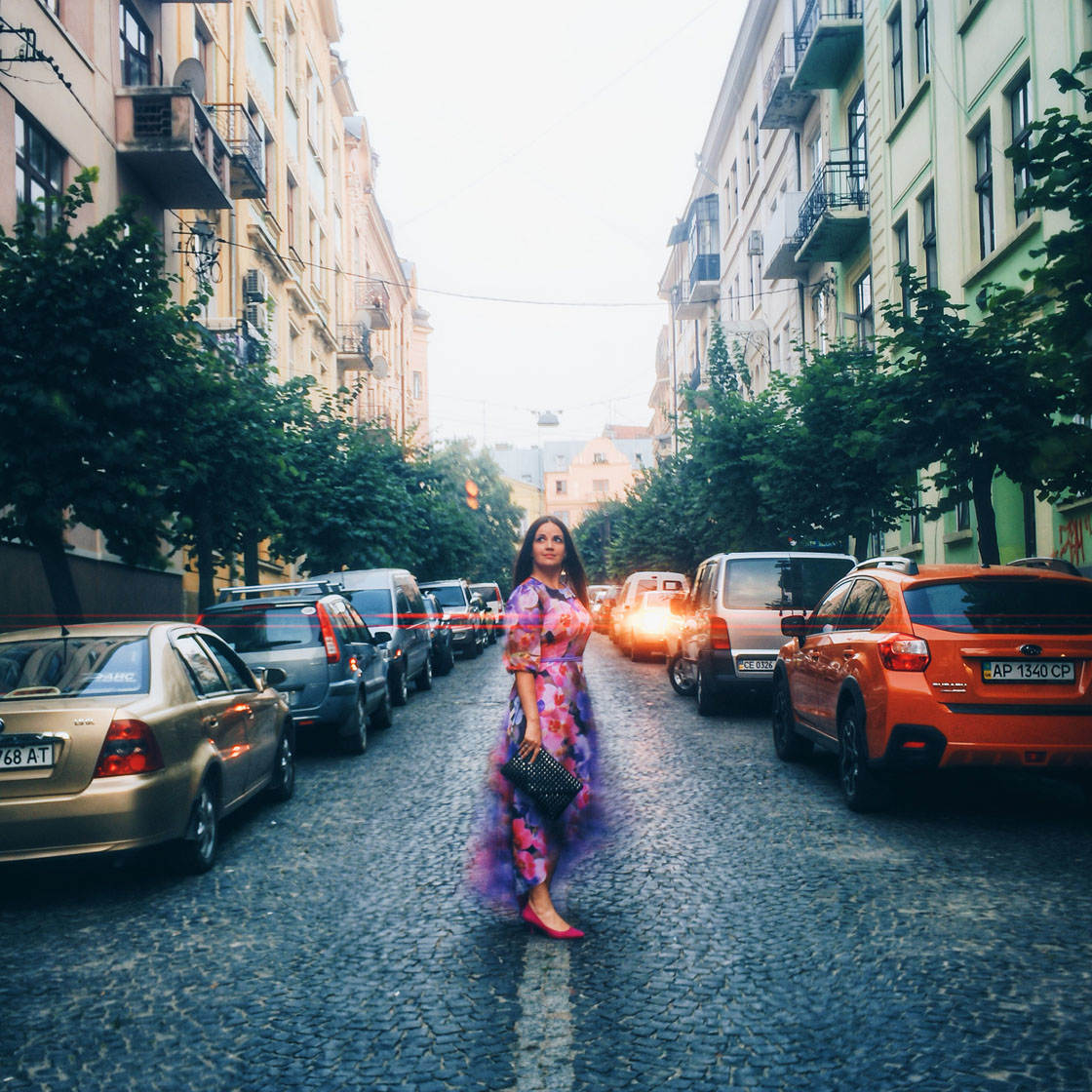 What are your favorite apps for post-processing?
My favorites at this time are the Snapseed app and VSCO app. Sometimes I use the TouchRetouch app to clear small bits of garbage or unnecessary details from an image. And ArtStudio is great for photo manipulation.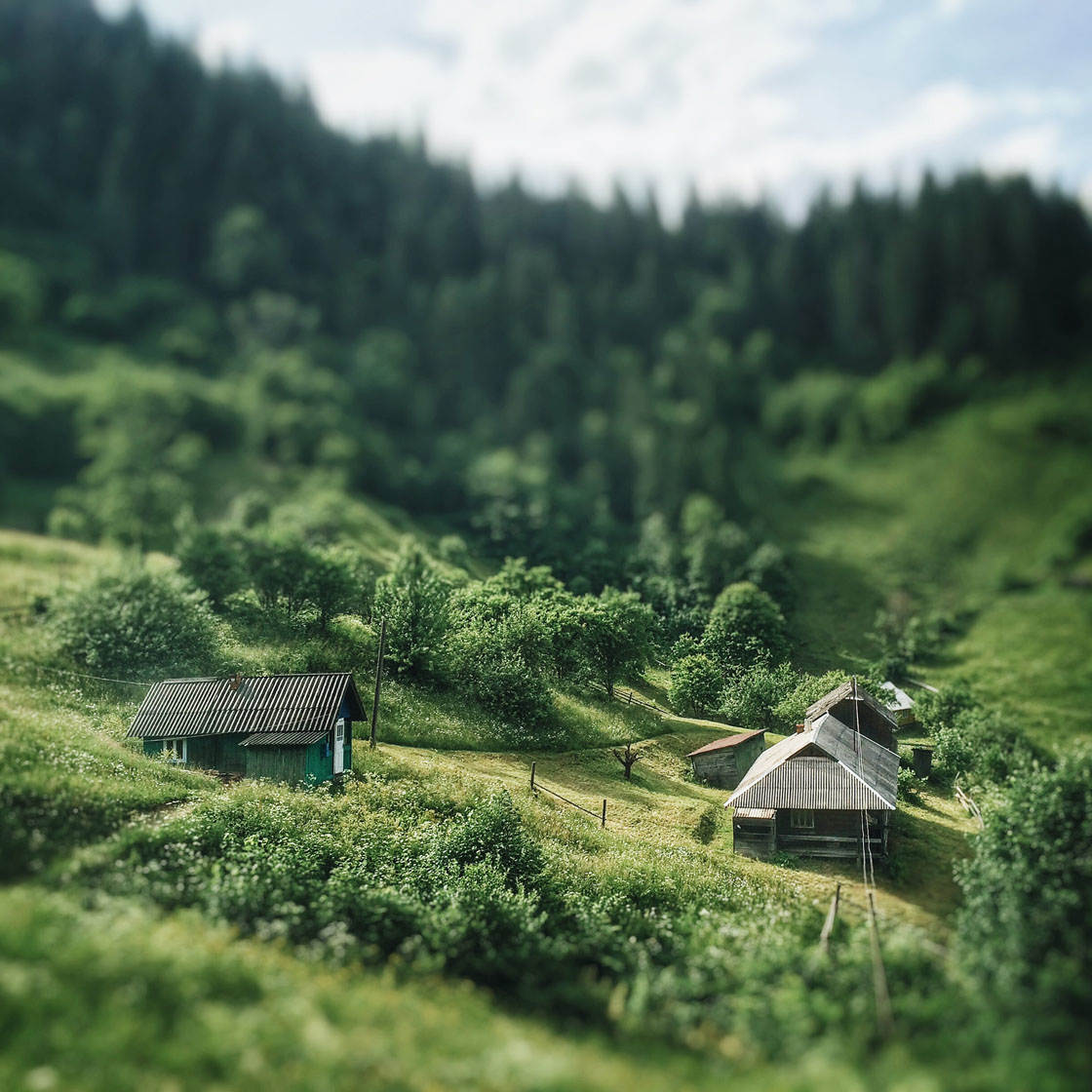 What would your typical shooting and editing process involve?
I start by capturing the image with the HDR mode switched on in the camera app. In post-processing, I use Snapseed for basic corrections, and VSCO for color grading.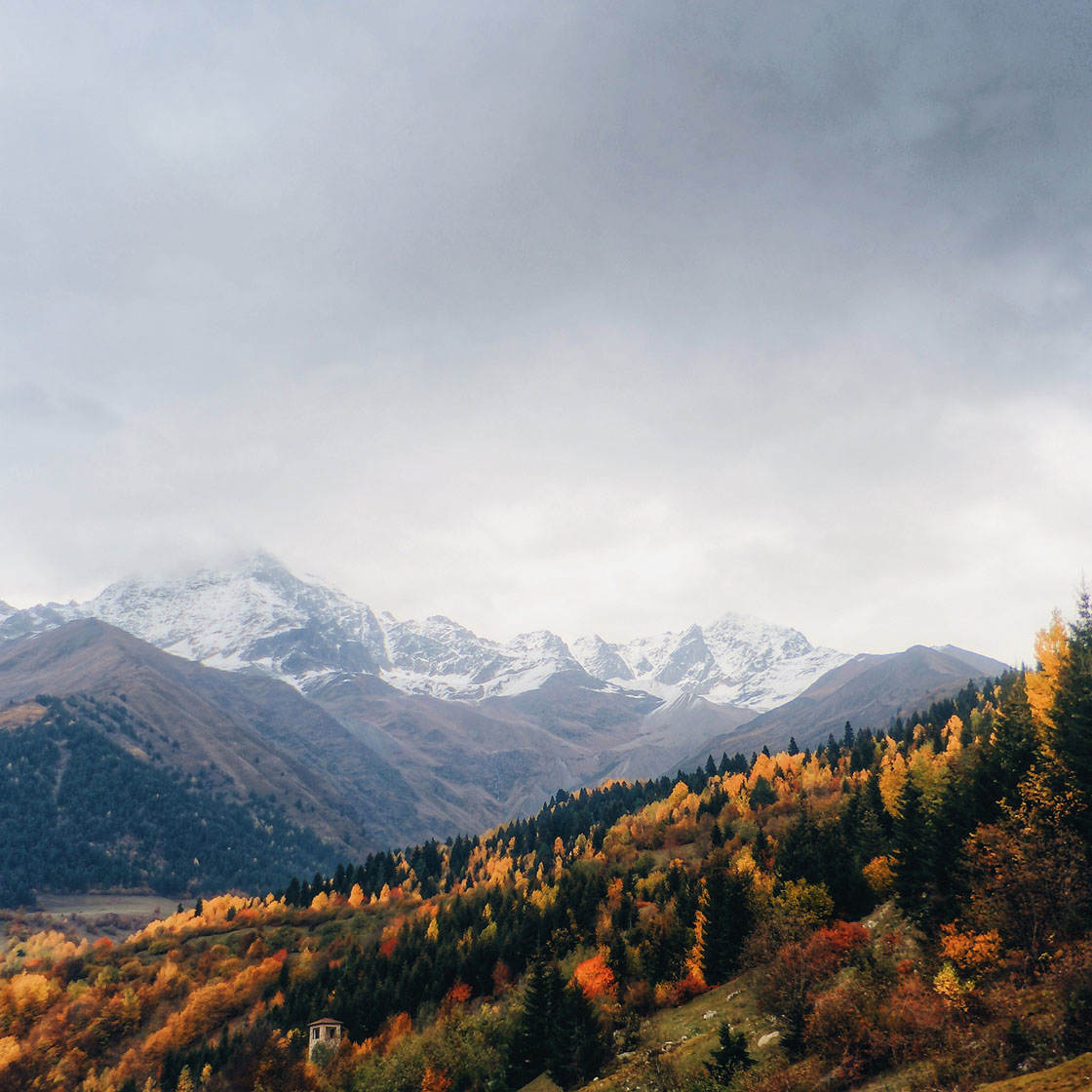 Do you use any iPhone photography accessories?
I prefer to take photos without add-on lenses. But for some special cases, I have a set of Manfrotto lenses and a tripod for iPhone.
It helps a lot when shooting the city at night from a rooftop.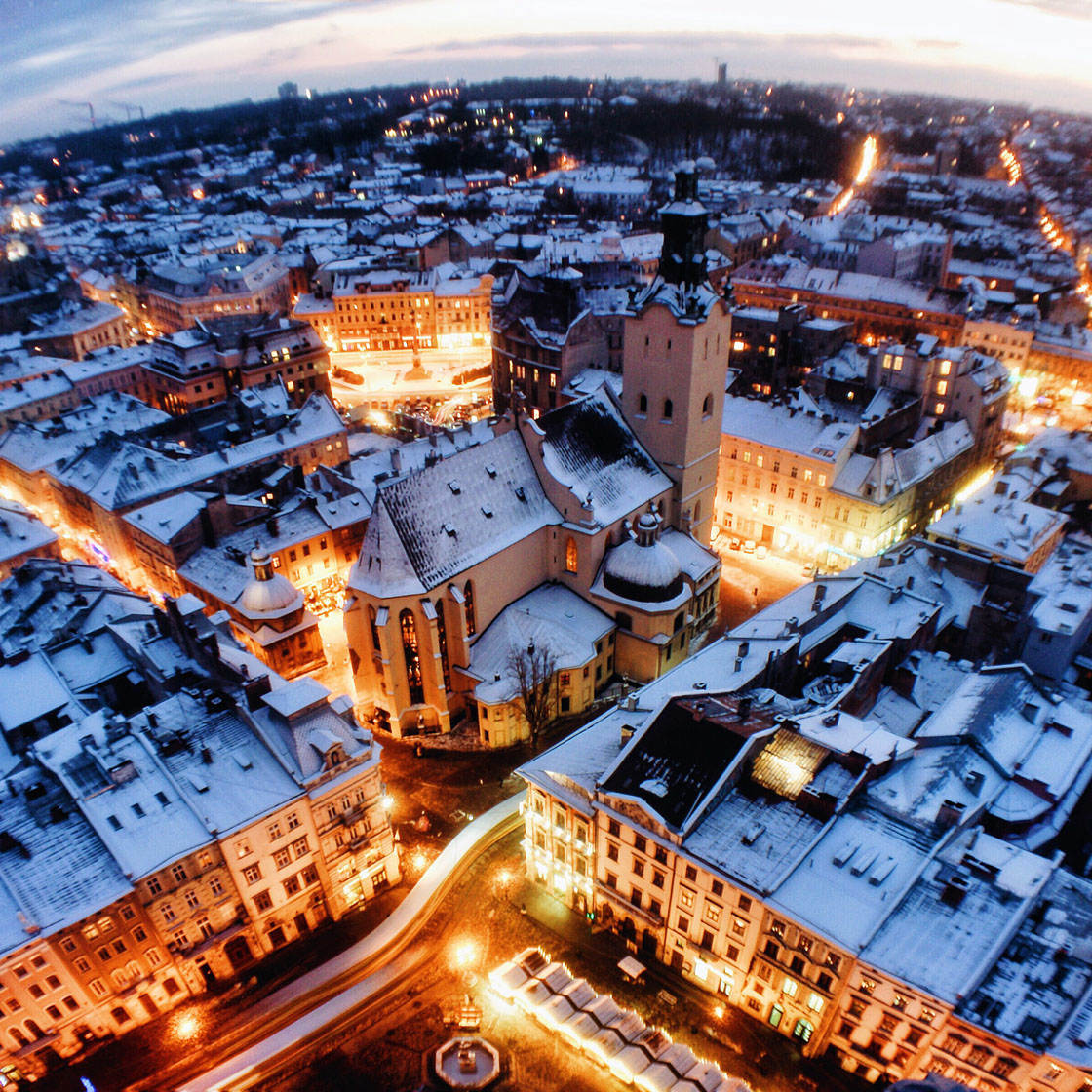 Can you briefly explain the story and editing process behind your three favorite iPhone photos?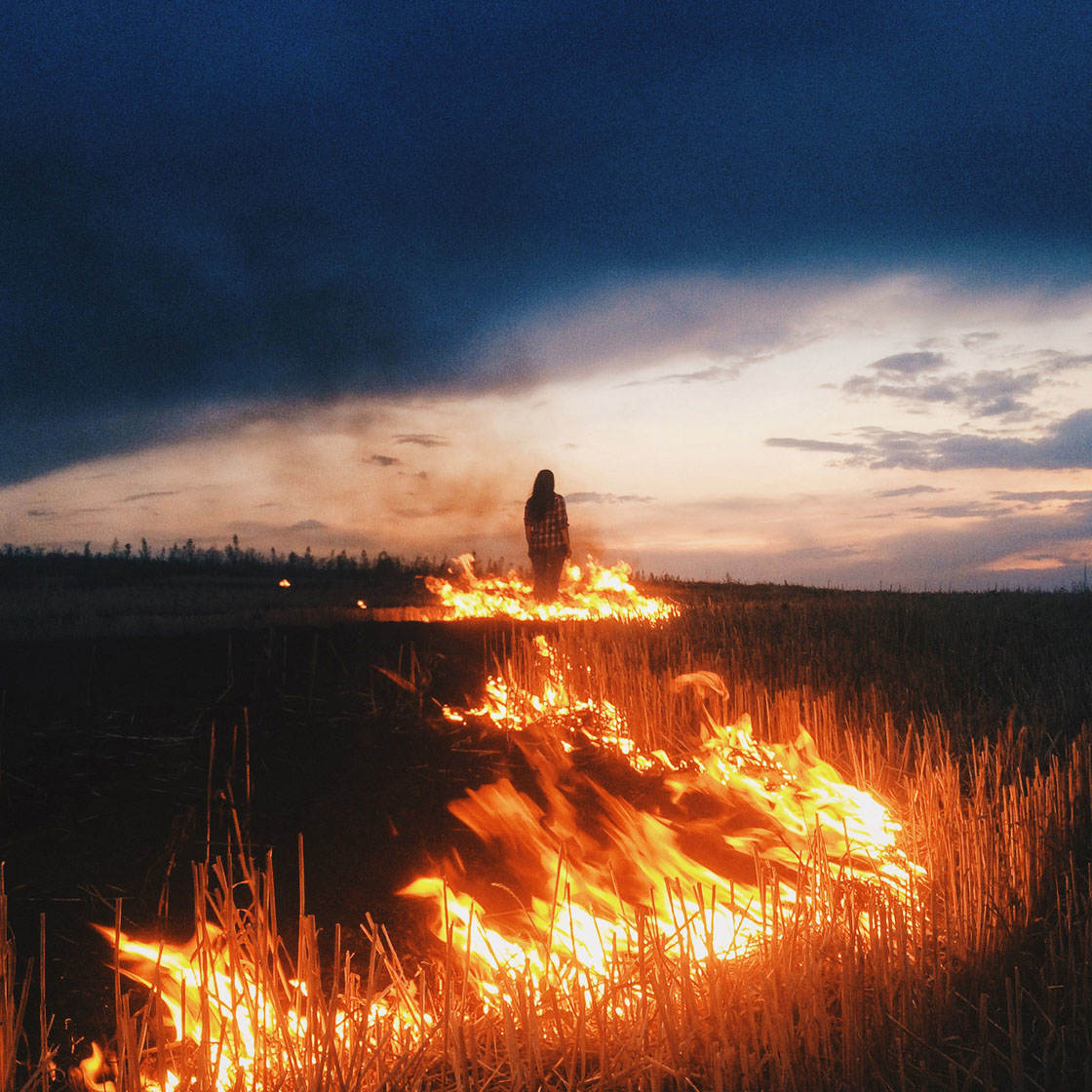 This photo is a moment from the summer. It was taken in an ordinary field in a rural area in one of the corners of the Western Ukraine.
This moment taught us to look at the surroundings with the eyes of the heart – to see deeper than the burning of straw after harvesting crops at the end of the day.
To make this shot, we had to take a risk and not think about the danger of the fire or our own vulnerability. We had to challenge the elements. The air was melted, there was a sound of cracking, and the proximity of the fire almost burned us.
The feeling that we were at the intersection of two worlds – a blazing sky sunset and the burning dangerous ground – is an analogy of what we as a country are going through every day – struggle, decision, and not giving up, even if the "danger of heat" is coming straight up to us.
I tried to make the composition so that the fire formed a zigzag line, as if it was a fiery serpent slowly surrounding the girl.
In editing I used the VSCO preset HB2 and a small amount of white balance tuning.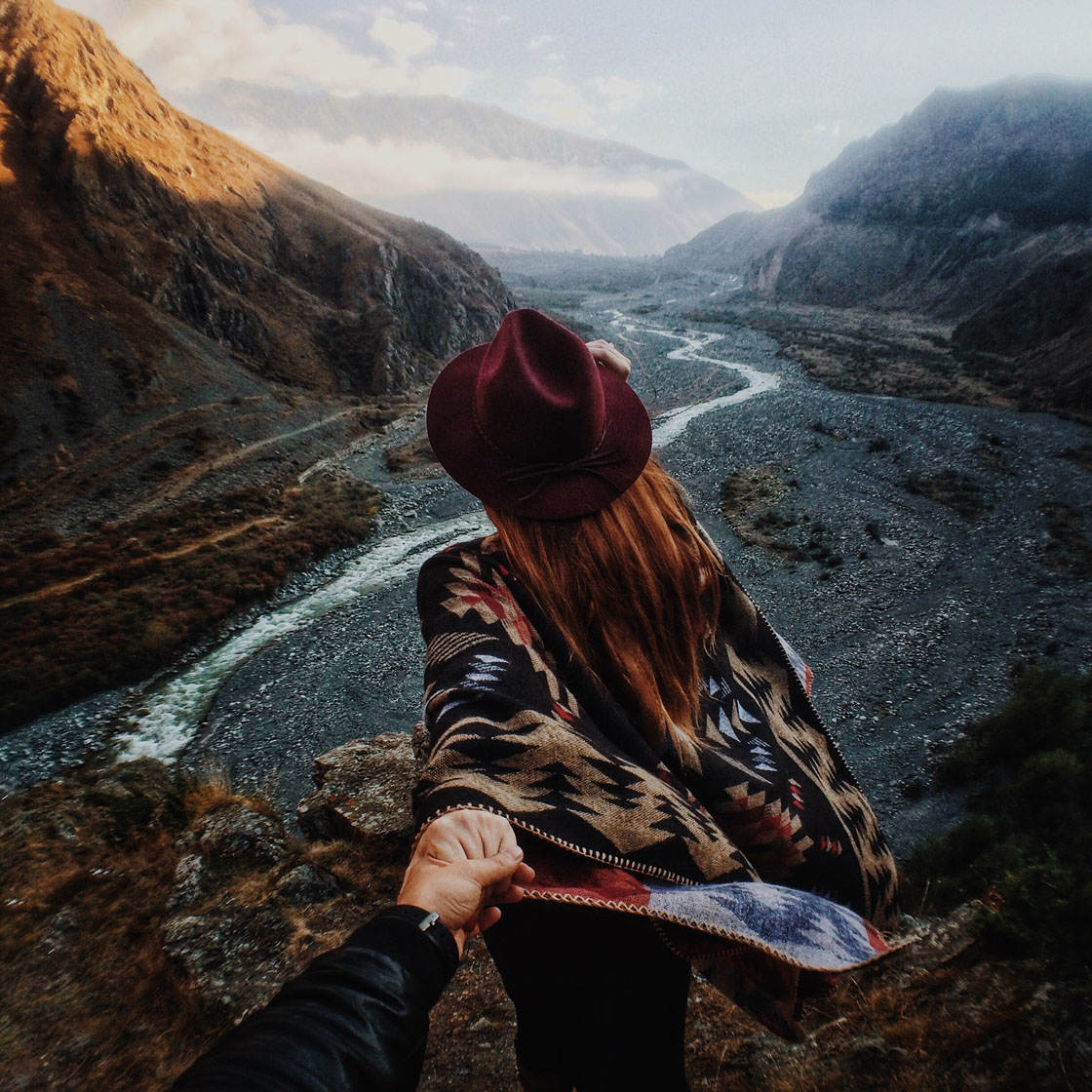 This photo is one of my favorite pictures from our trip to Georgia. We really loved the idea of the #followmeto photos by @muradosmann, and we wanted to make something similar with the two of us.
We were stood at the edge of the gorge in the Kazbegi district, and it was very windy because it was late autumn. The wind was blowing into our faces and blowing off the hat too.
The valley below was already in the shadows, although the sky was still bright. The conditions weren't the best, but it was probably because of this that the photo turned out so dynamic. I had to use my wide angle lens to fit everything into the frame that I wanted.
During editing, I corrected the vertical perspective, made some local contrast adjustments, and emphasized the center of the photo by applying a vignette.
Color grading was done in VSCO with the M5 preset (my favorite for photos of autumn mountains), and I also made some basic corrections.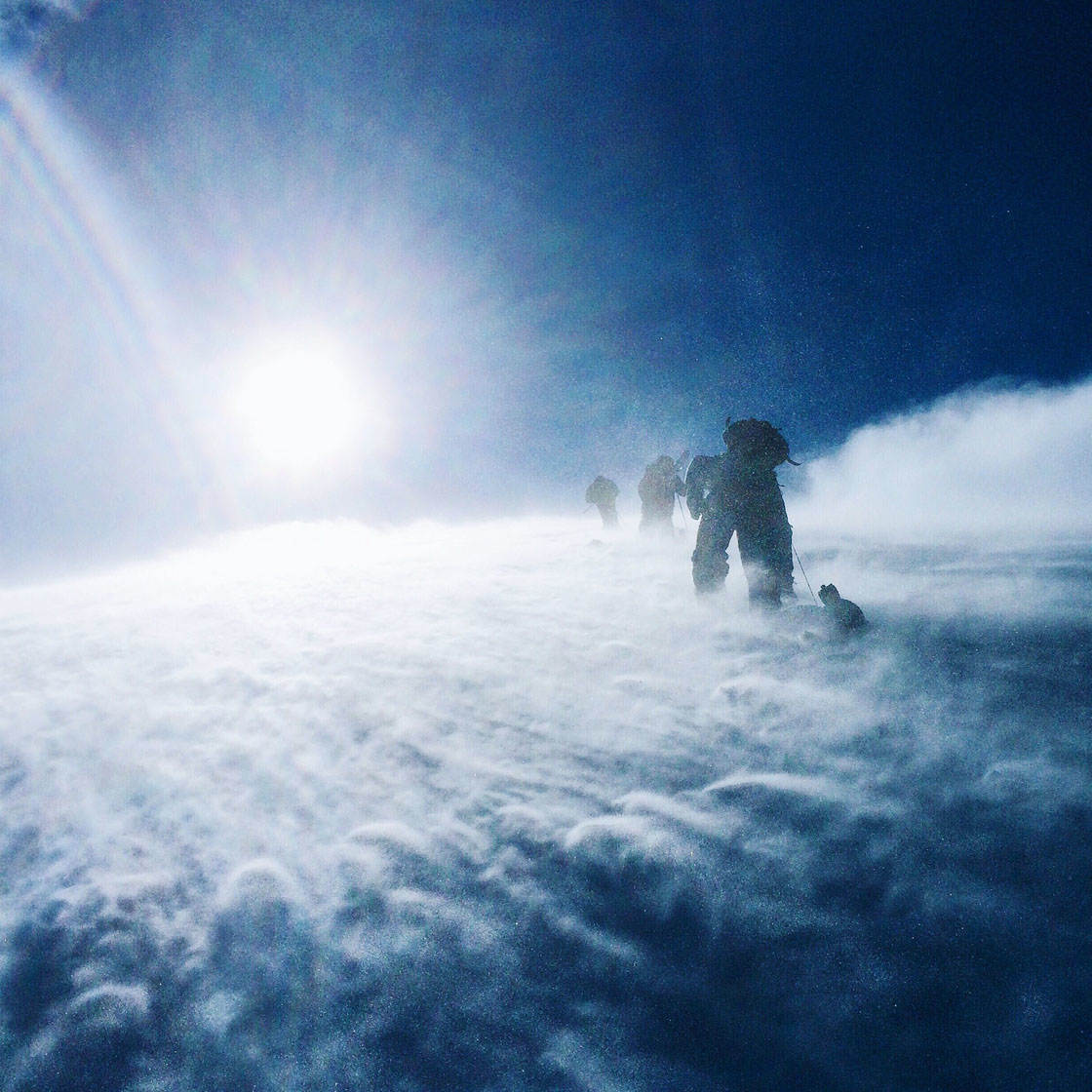 This is probably the most unreal picture I've ever made. It was taken while climbing Mountain Hoverla (Carpathians) – the highest mountain in Ukraine (2061m).
As we walked through the forest to the foot of the mountain it was all very quiet and fabulous. But as soon as we went up to the slope, the forest ended and we met these strong gusts of icy wind.
Conditions for photographing were very difficult as the extreme cold affected the iPhone's performance. And to take the photos I couldn't wear gloves – after 10 seconds my hands were frozen and I could no longer feel them.
Because of the strong sunlight on the bright snow, the strong wind, and the snow beating my face, it was difficult to see anything on my phone's screen, so the photo was made almost intuitively.
But later, when I was sitting in the warmth and reviewing my photos, I couldn't stop admiring the incredible atmosphere of the captured images.
In the picture, the guys were going up the hill and pulling their snowboards behind. When I posted it on Instagram, someone commented that it seems as if they're flying on a cloud and pulling a cat behind them!
The picture was edited in Snapseed using a small amount of Drama effect and HDR. After that I color graded it in VSCO with the A6 preset. I adjusted the white balance to the coolest side, and made some other small corrections.
Do you shoot with any other cameras, and if so, when do you prefer to use the iPhone?
I also have a DSLR camera for commercial shooting. I recently tested the new Samsung Galaxy A5 – it's not a bad camera, and it has good battery, but for me Android is still another world.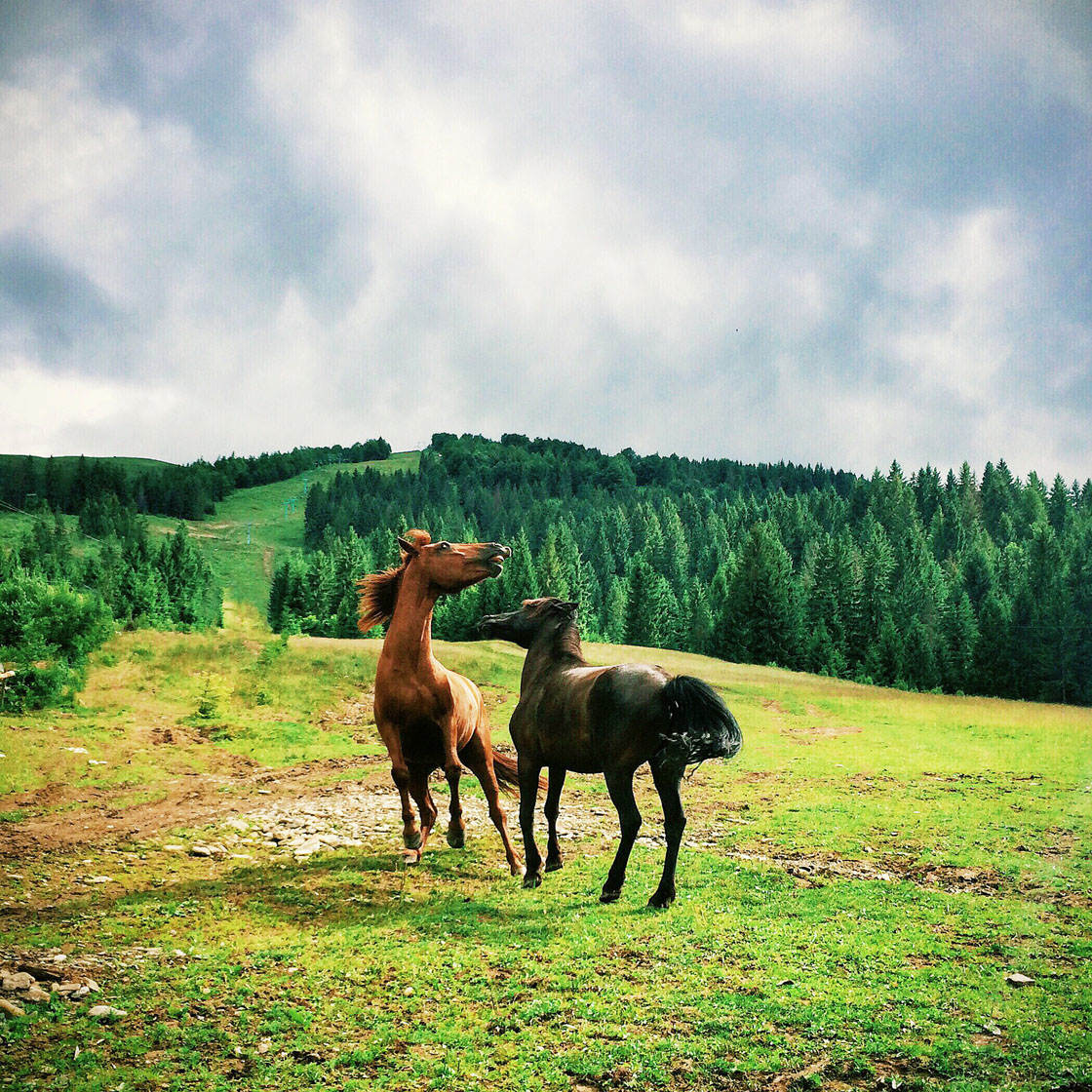 For everyday life and travels I prefer to use my iPhone camera. It's always with me everywhere I go and it's so easy to take pictures with.
With the iPhone, you can edit your photos and share them immediately. And out of all the smartphones, the iPhone has the best quality camera at this time.
What tips do you have for beginner iPhone photographers who want to start taking more creative photos with the iPhone?
Learn from experienced photographers. Surround yourself with inspiring people from the photography arena. Don't be afraid to experiment. And never give up.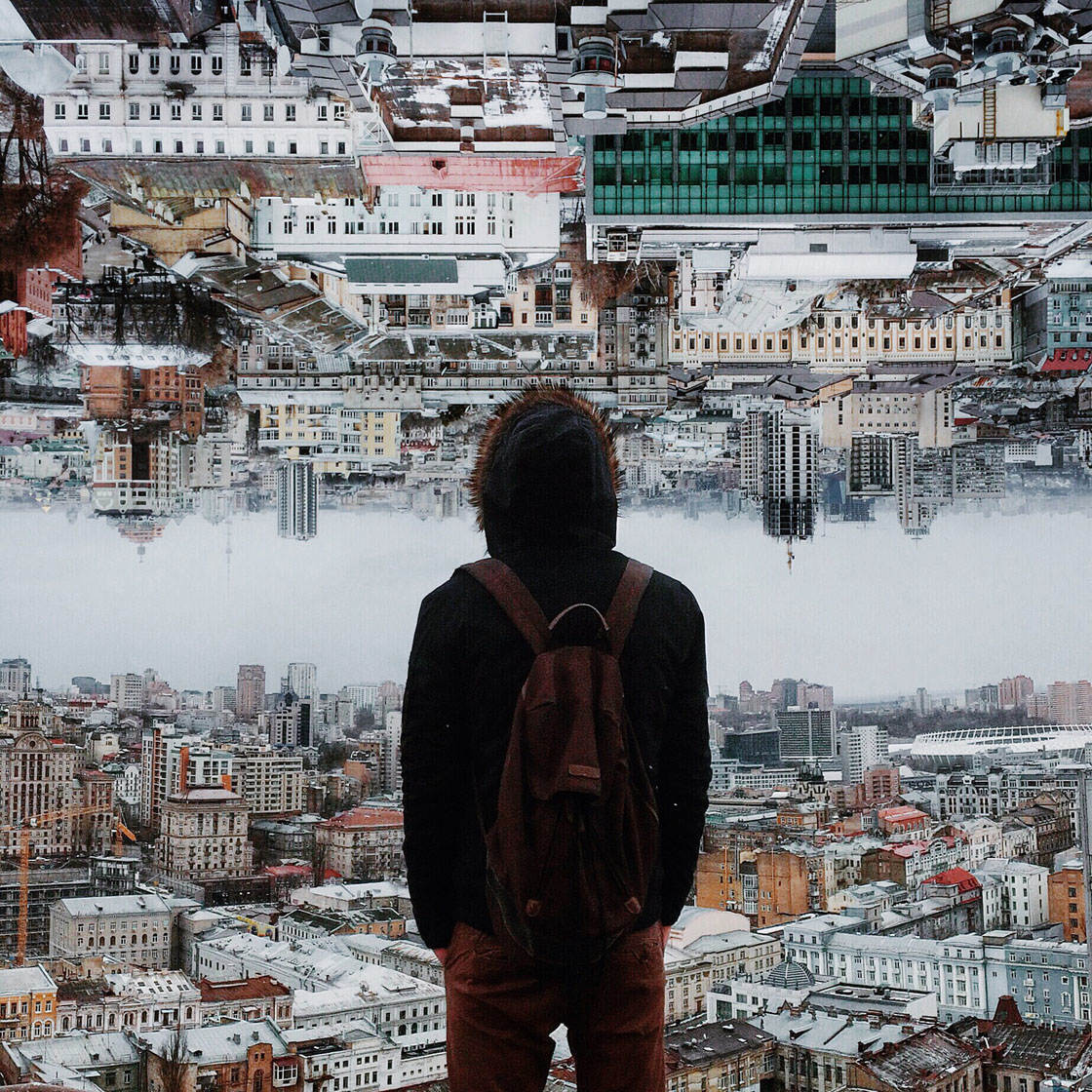 Which iPhone photographers do you admire the most?
Cole Rise (@colerise), Lizzy Gadd (@elizabethgadd), Rob Strok (@robstrok), Ravi Vora (@ravivora), Alex Strohl (@alexstrohl) and Griffin Lamb (@griffinlamb).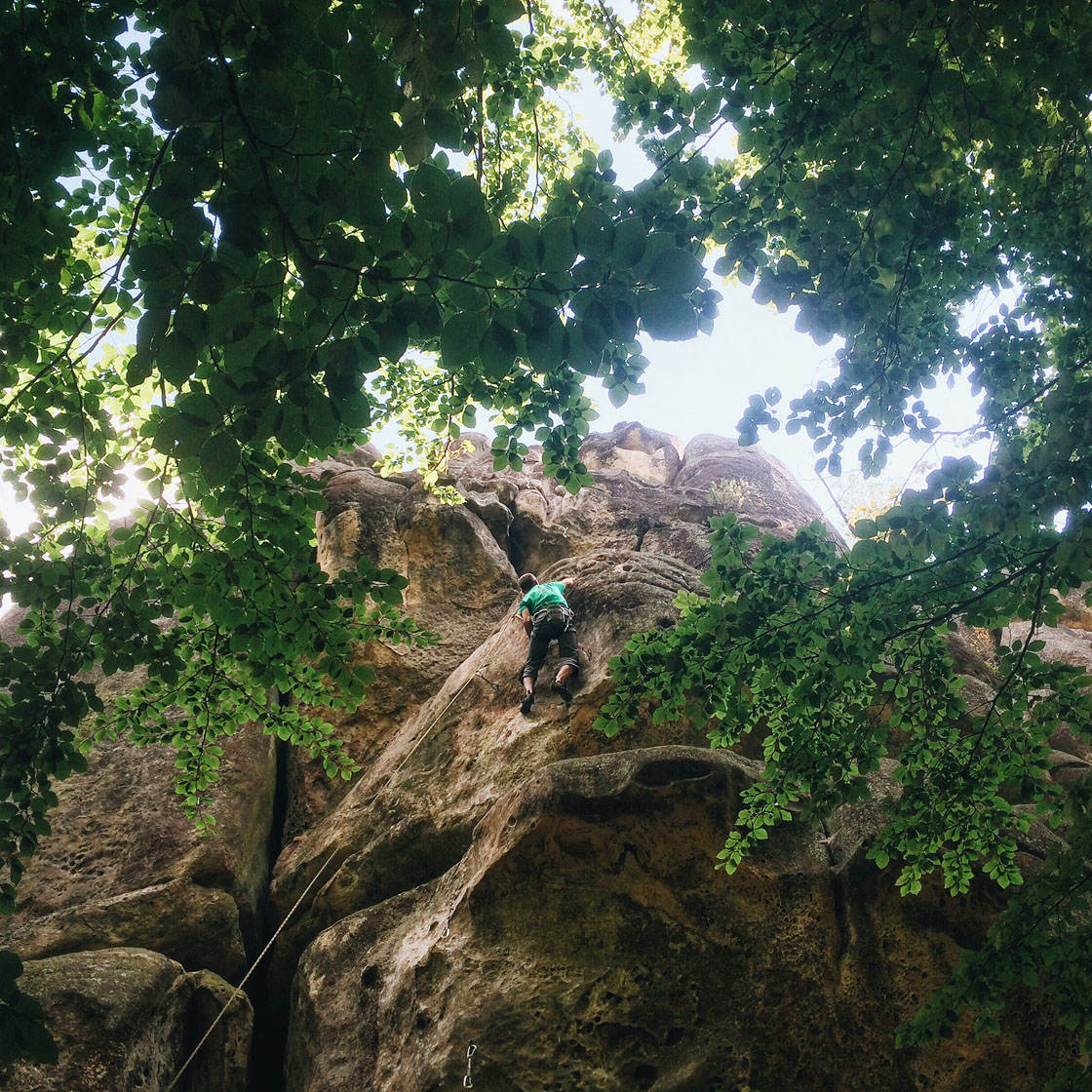 Where can we see your iPhone photography?
You can find all my recent iPhone photography on my Instagram account @vlad.vasylkevych
Some of my older iPhone photos can be found on my website:
vasylkevych.com/iphoneography.html