I'm delighted to share this interview with Valerie Locante who takes beautiful, vintage-inspired iPhone photos. With a passion for still life photography, she creates beautifully lit scenes of flowers, food, and other household objects. In this interview you'll learn more about Valerie, and how she uses her iPhone to shoot and edit these stunning photos.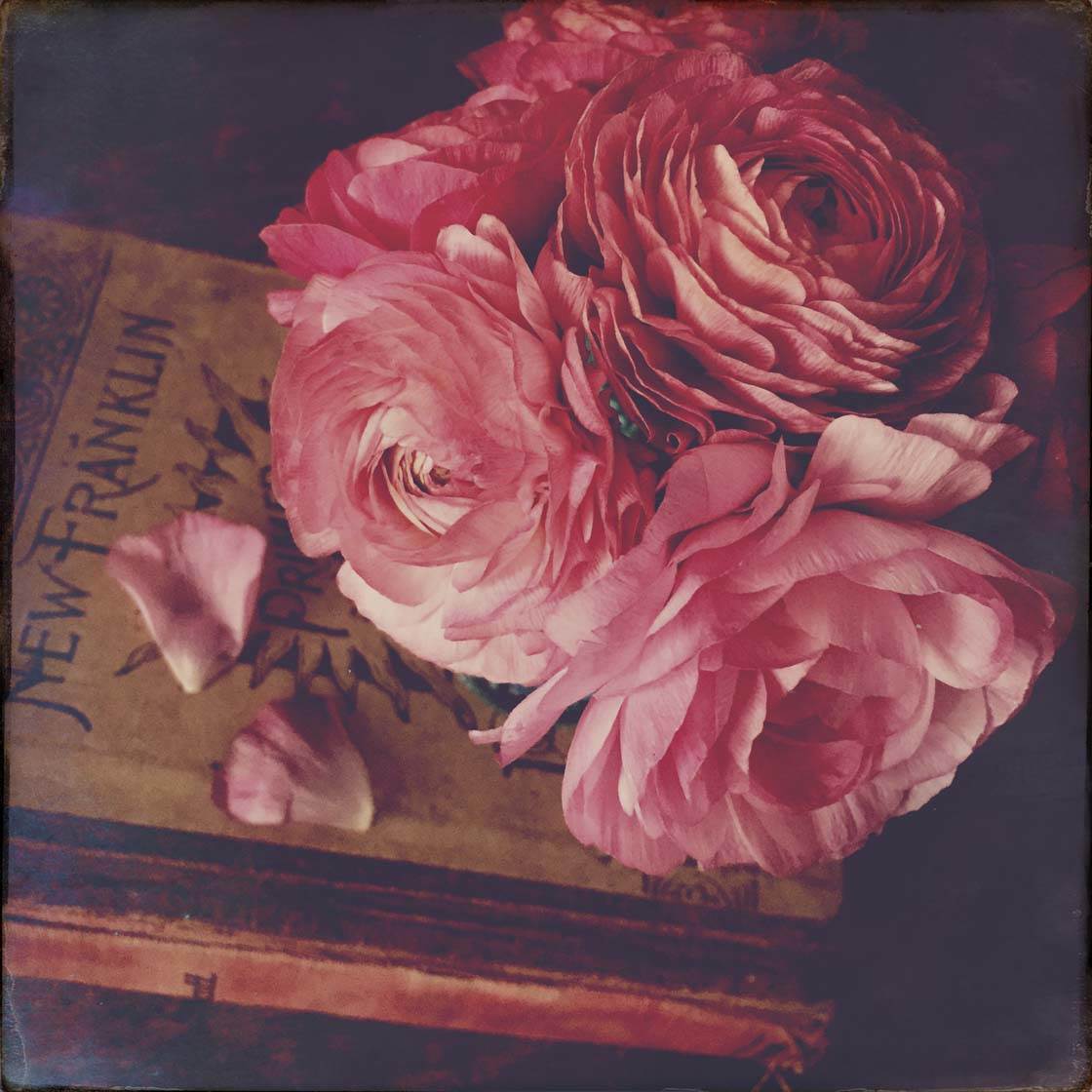 Tell us a little bit about yourself.
I live in Pennsylvania. I graduated with a B.A. in French, and I work as a library assistant. Photography for me is a hobby and I'm completely self-taught.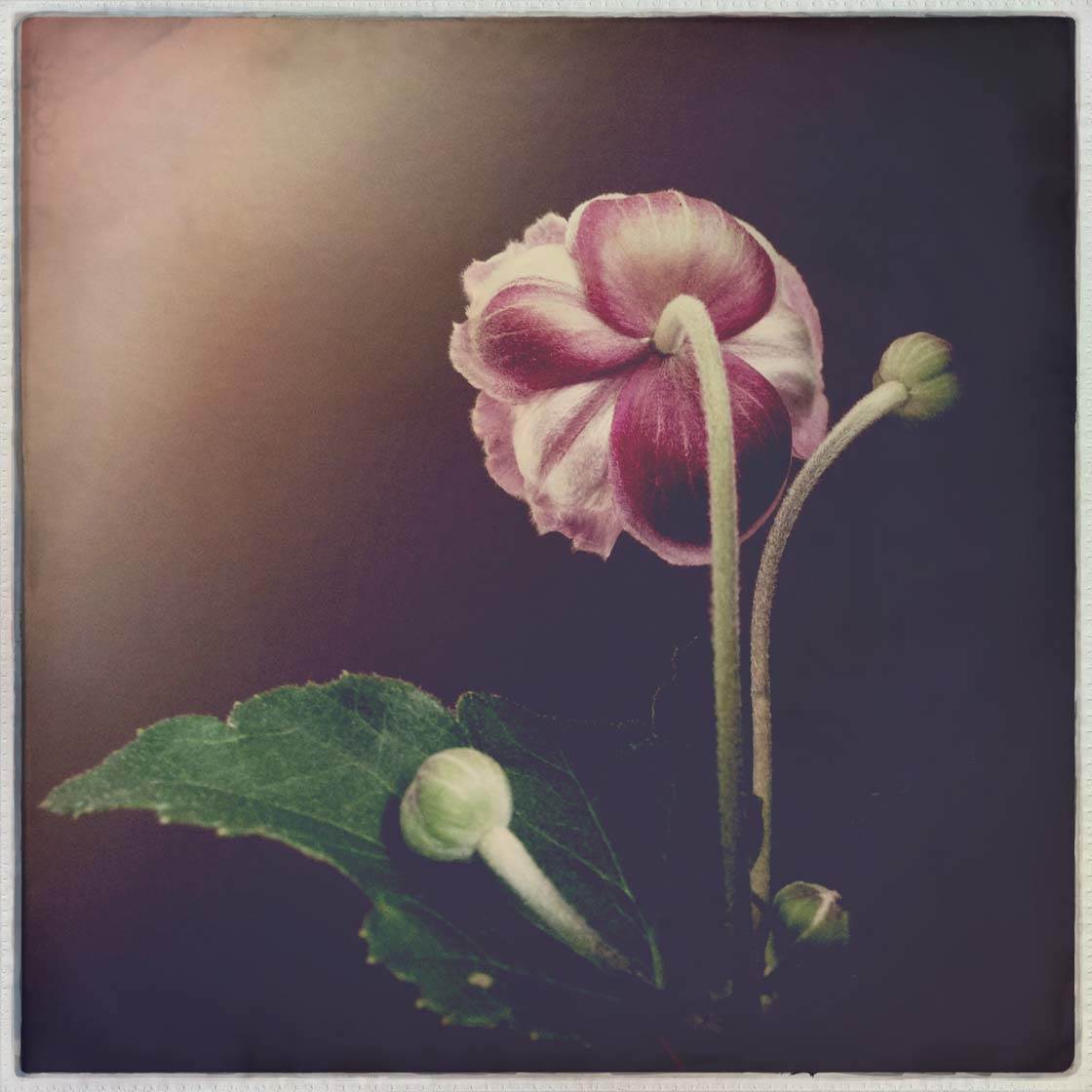 How did your iPhone photography journey begin?
I bought the very first iPhone that came out. I used the iPhone camera a little, but still had a small digital camera because the phone camera quality wasn't the best back then.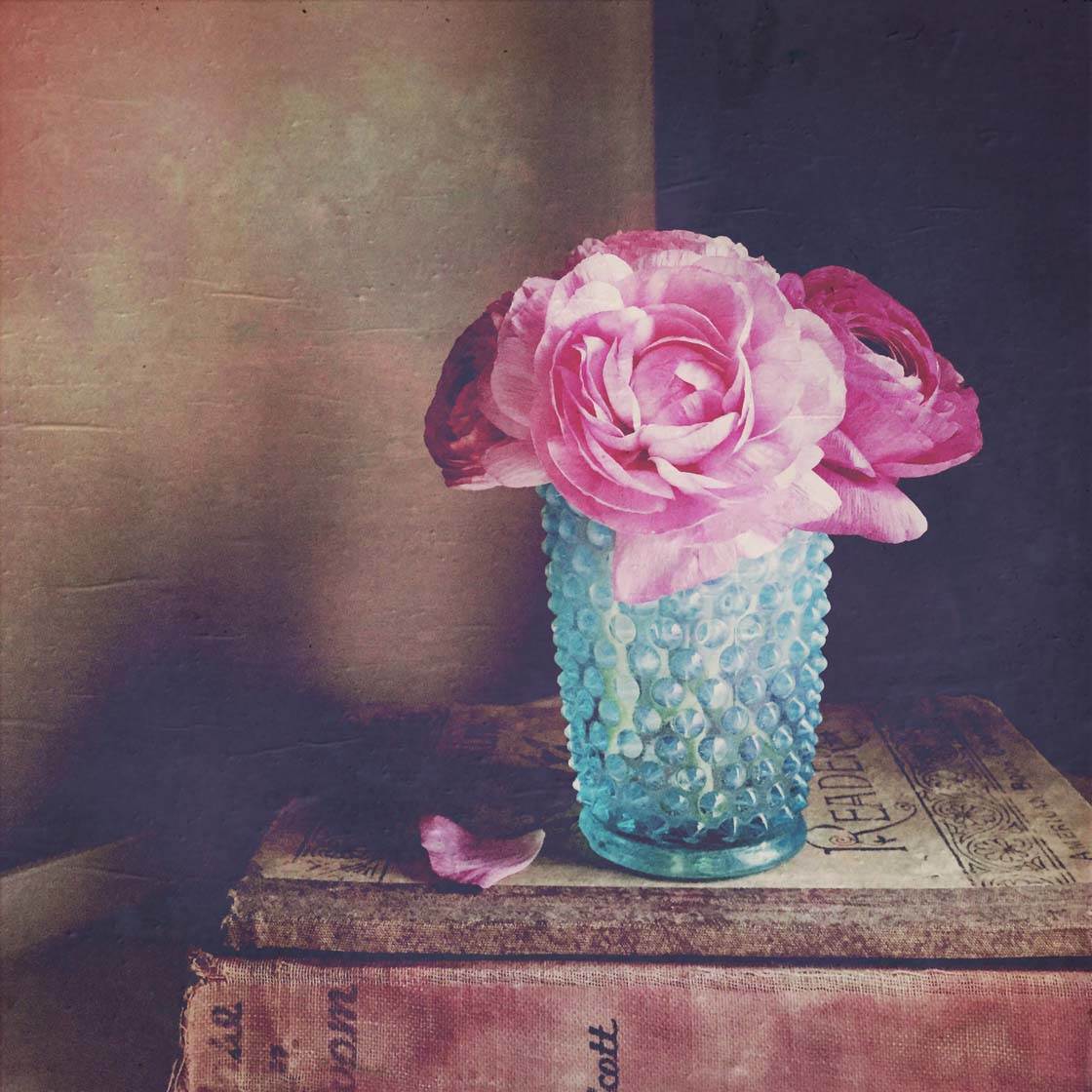 By the time the iPhone 4 was released, the camera had improved greatly. This meant that I always had a camera with me, and I began to document the things around me.
I've always been observant and drawn to details. I feel that I really "see" more with photography in my life.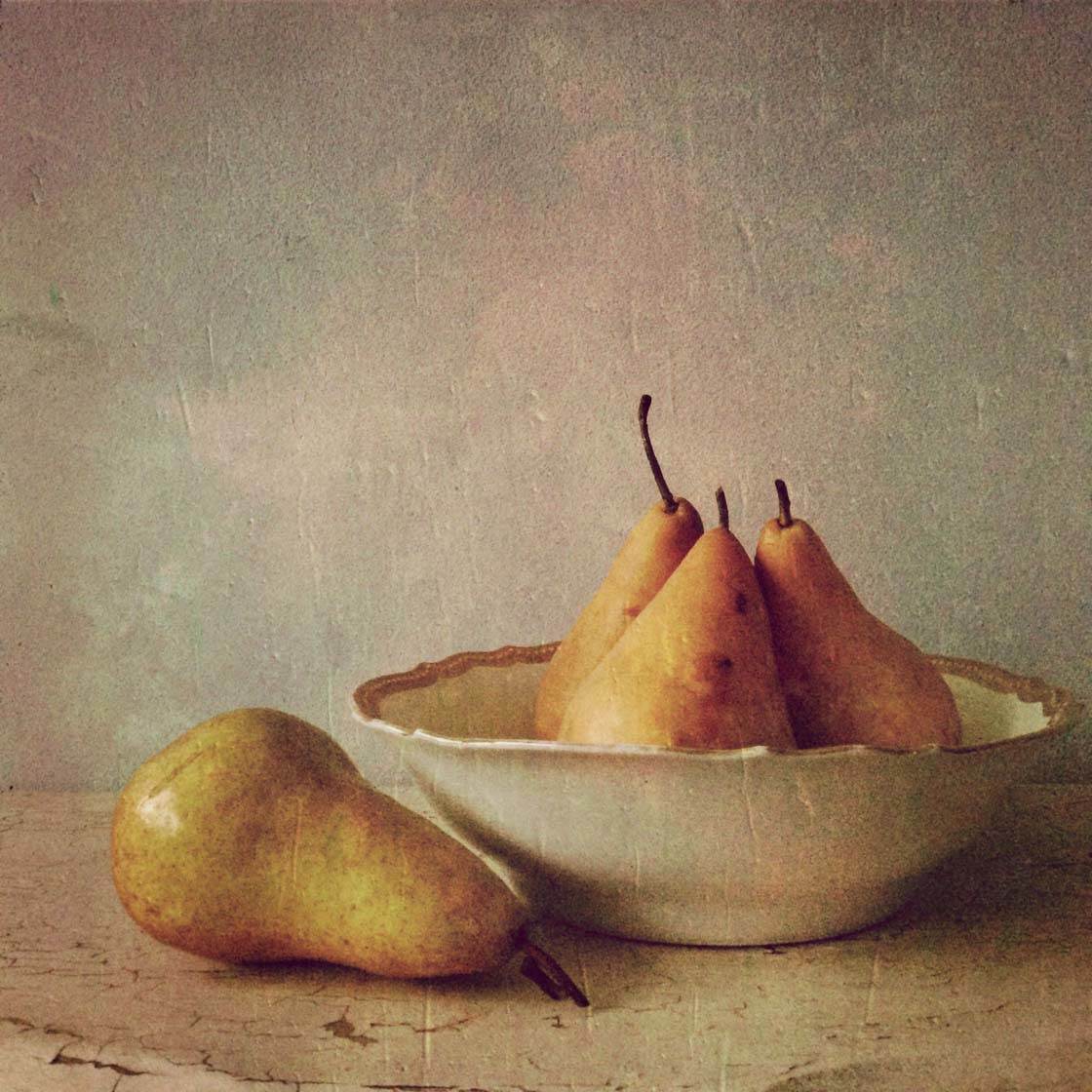 What inspires you to take photos with the iPhone?
I love seeing how the camera will see the subject. I like to surprise myself. On the other hand, I also want to get to know my subject and really home in on details or bring out the beauty in something.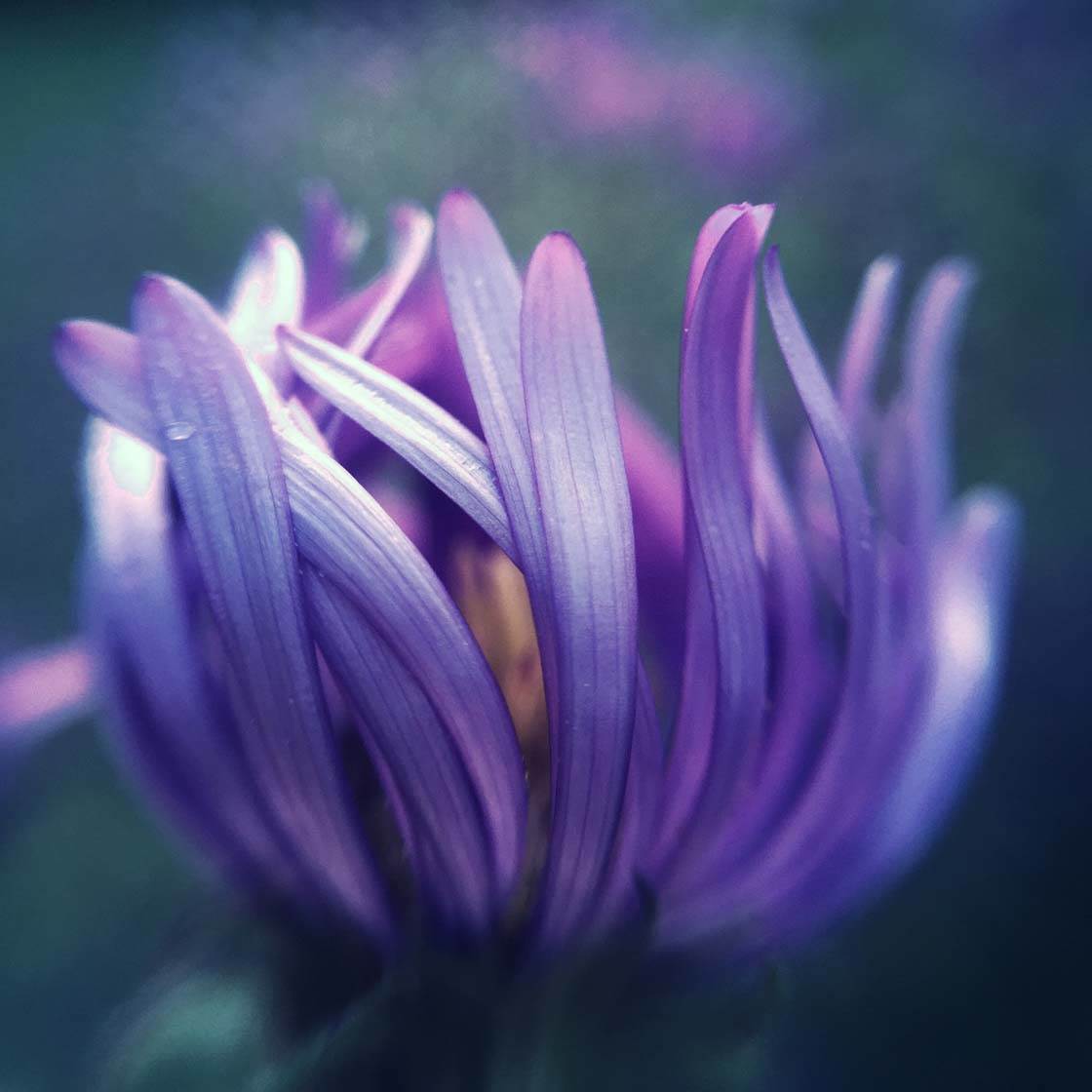 I love to preserve a moment in time. I can come back and enjoy that flower (or whatever) over and over.
I like to play with color as well – what works well together or what contrasts I can create. I enjoy creating drama and moodiness within my still life photos.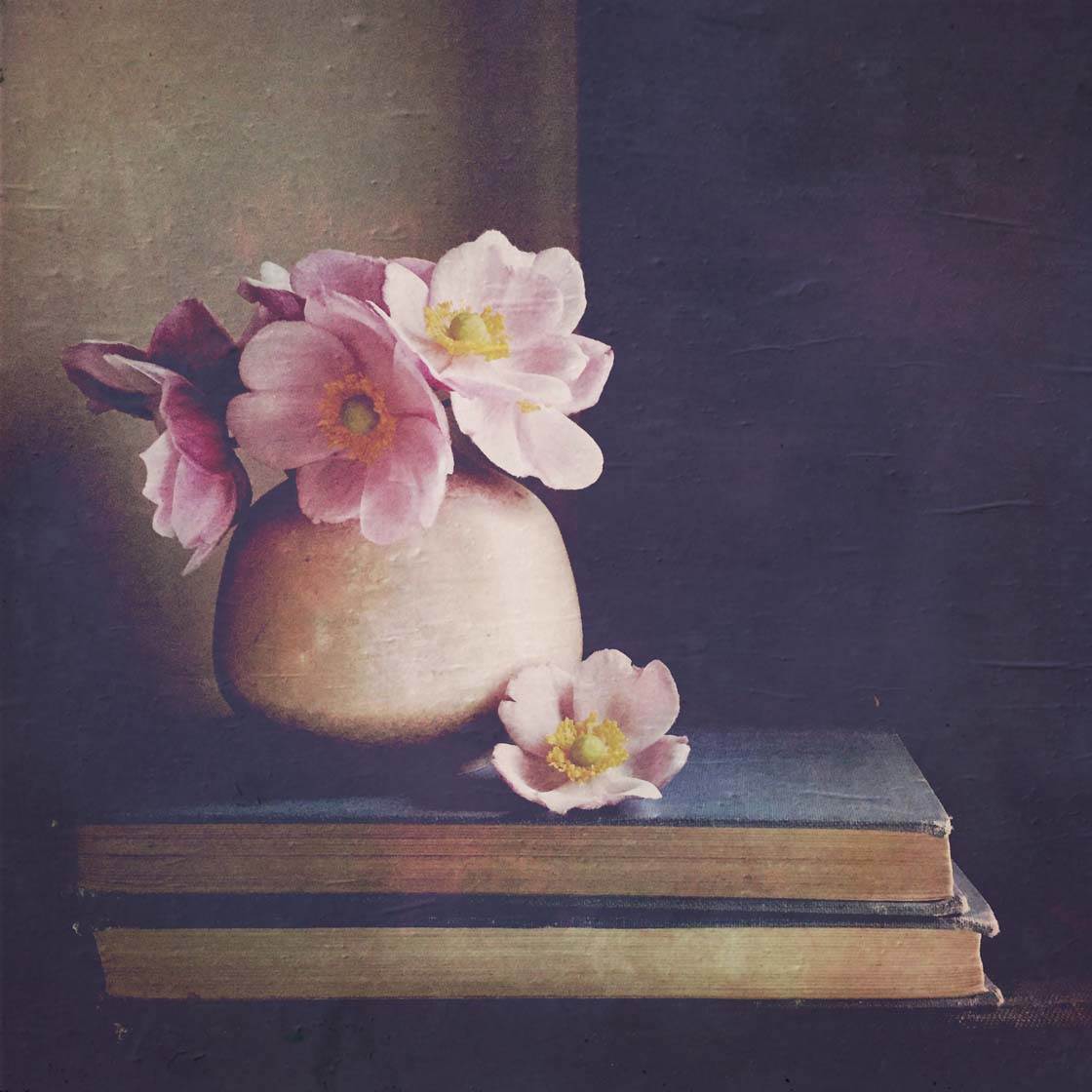 Your Instagram feed is a wonderful collection of still life photos of flowers. What draws you to this kind of photography over other genres?
Thank you. I really enjoy observing nature, and taking photos of flowers allows me to see them in new ways. I really get to soak up their beauty and details.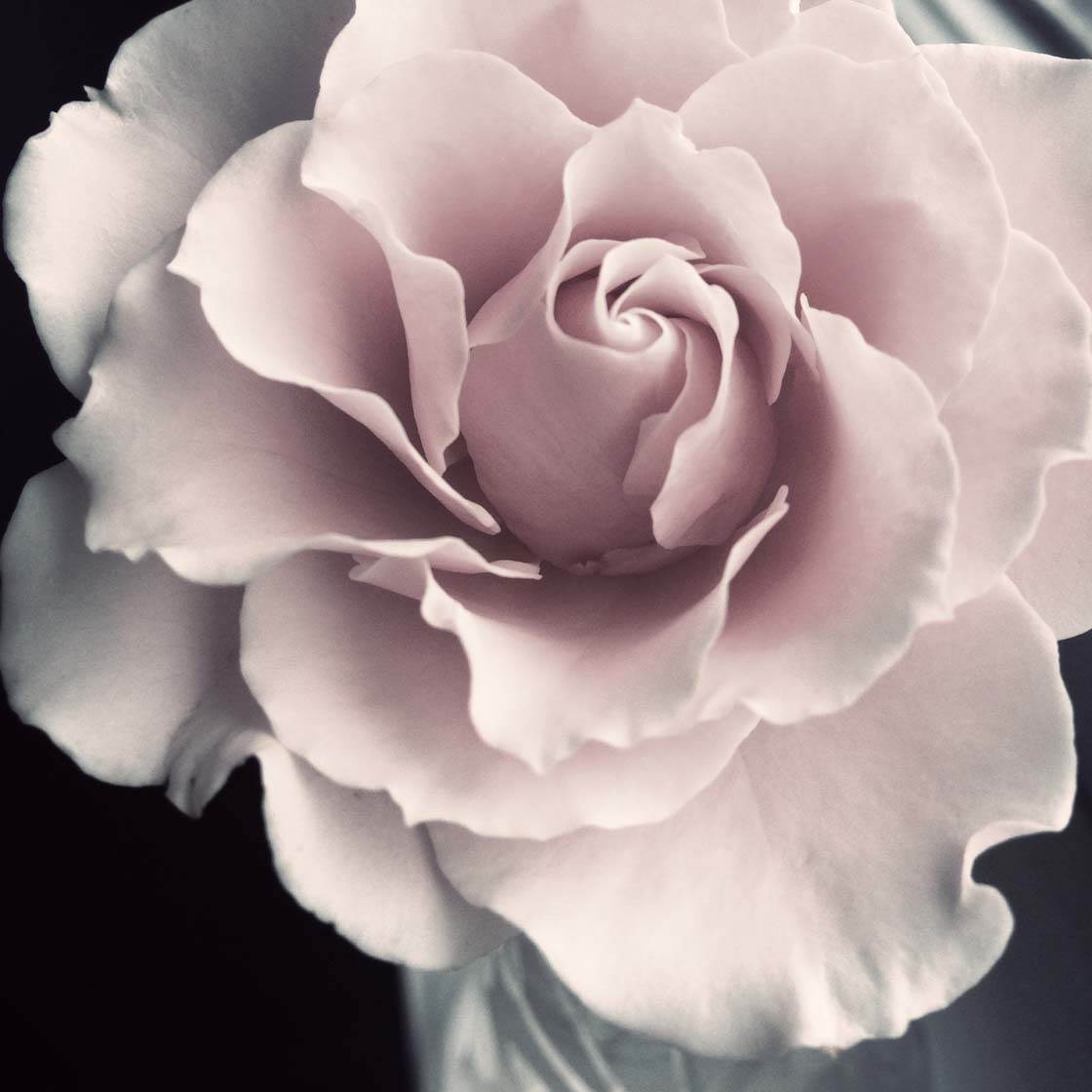 It's very meditative for me. I just lose myself while snapping lots of shots from different angles and in different light.
I'm fascinated by the minute details that make up a flower, so at times I'll shoot with my macro lens. This allows me to see details up-close that I otherwise wouldn't have seen.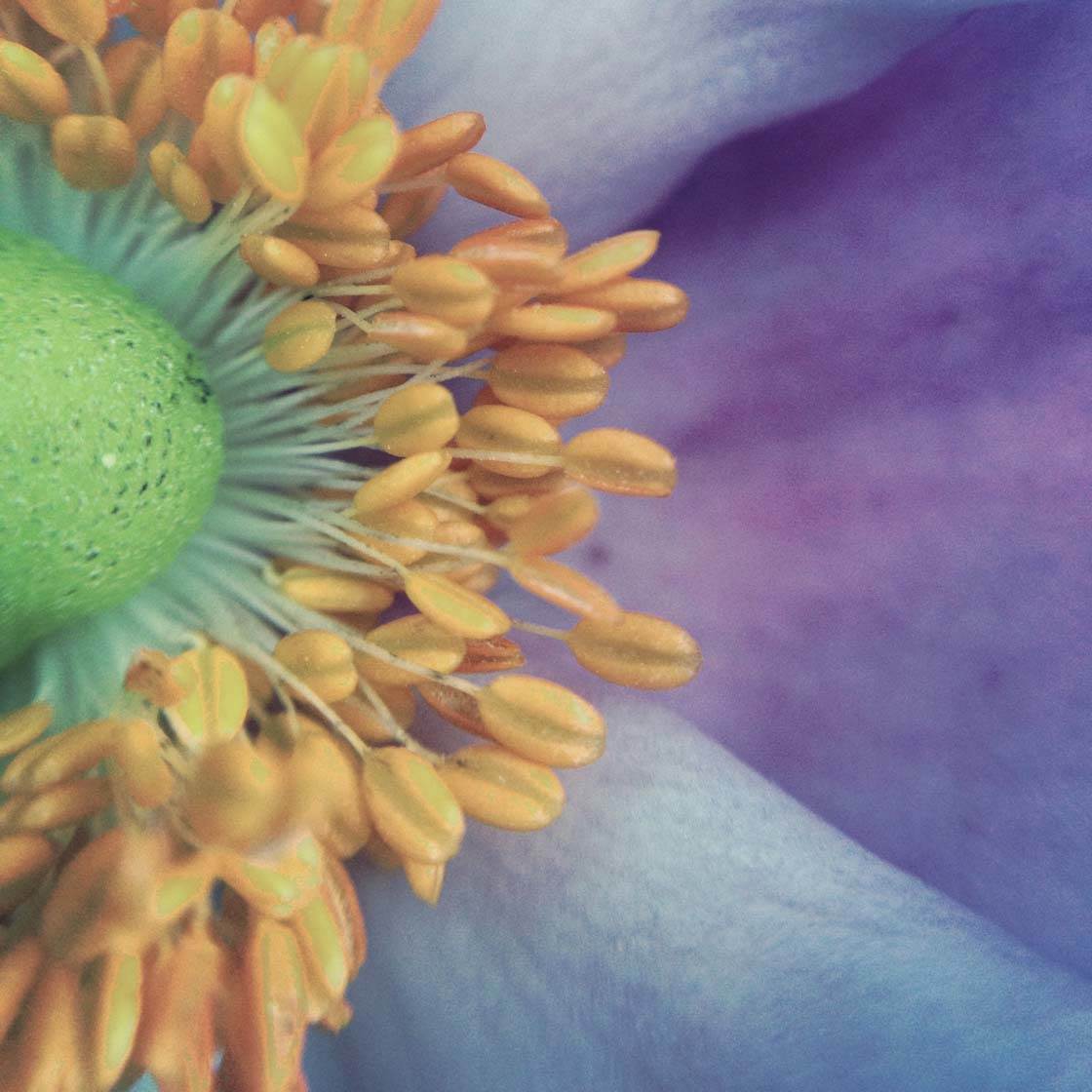 Your beautiful cat also features in some of your photos, and she makes a fantastic subject. Photographing animals can be notoriously difficult, so what advice do you have for capturing better iPhone photos of pets?
I have an area in my home set up to take photos. If I'm going to include my cat, Pebbles, I set the scene before I even call her.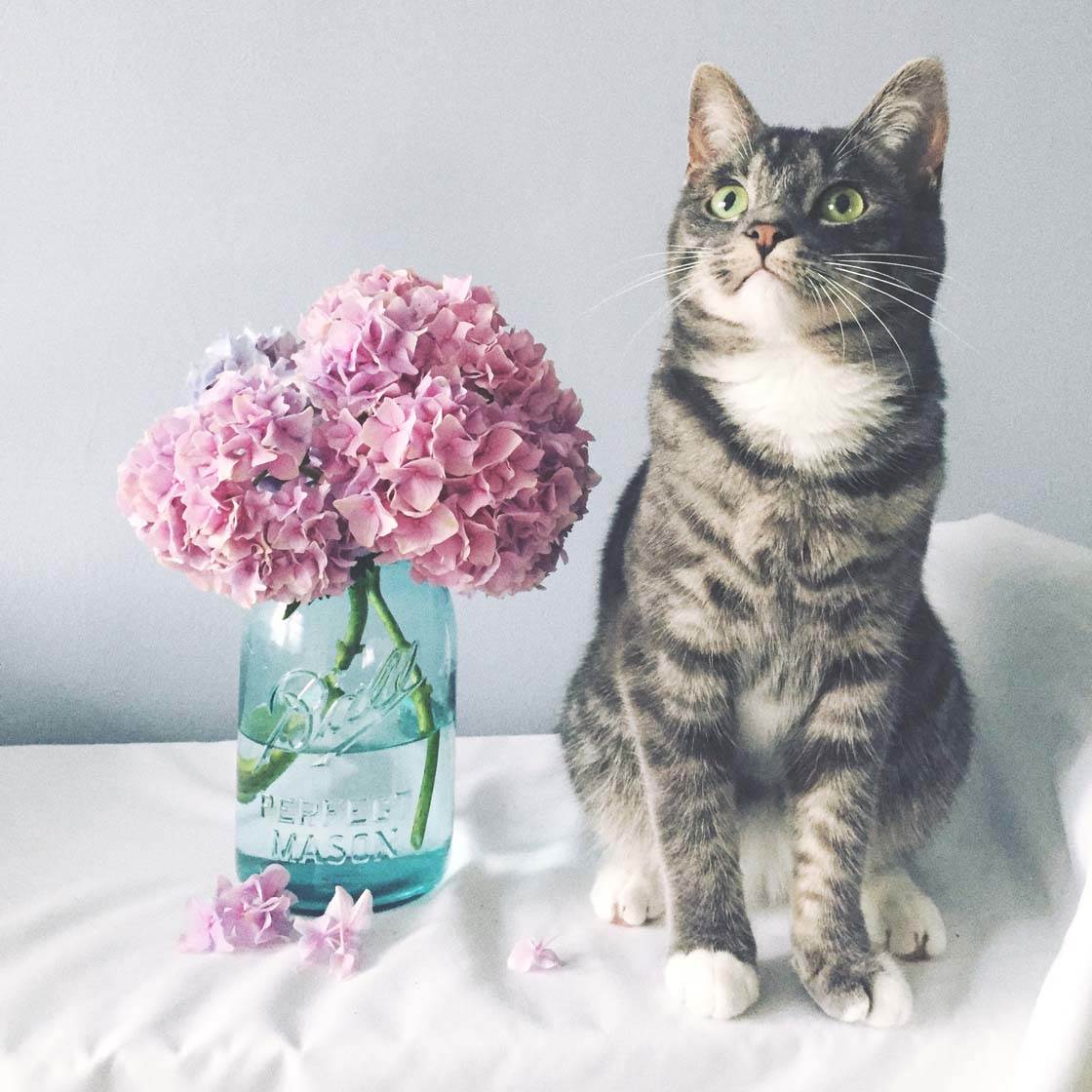 You want to make sure you have nothing in the area that you don't want in the picture frame. Sometimes she sees me preparing and comes in too soon.
It has to be fun for both of us, and for Pebbles it usually means play time. However, if my cat isn't into it we stop, otherwise it's just an exercise in frustration.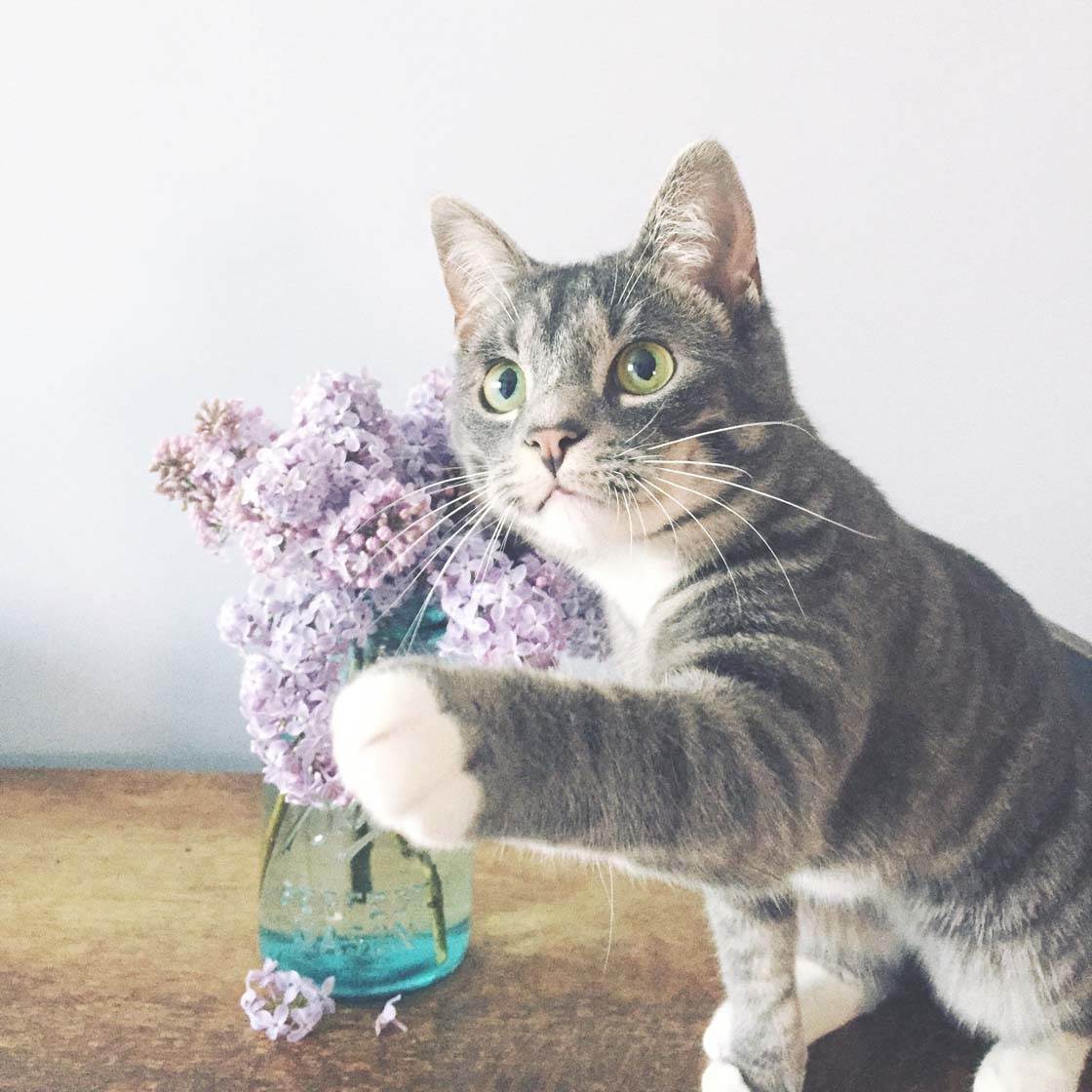 I don't feed her treats, but I do have a toy or two to get her to look where I want her to look. She's extremely accommodating!
Another way to capture a nice image is to let them do what they normally do (sleeping or looking out of the window) and just take some photographs.
The lighting in your photos is soft and subtle, which is exactly what you need when photographing delicate flowers. What tips do you have for achieving good lighting for still life indoor photography?
I always use natural light coming in through a window. I don't use any lamps, nor do I ever use the flash. It does need to be soft light, so some days are better than others.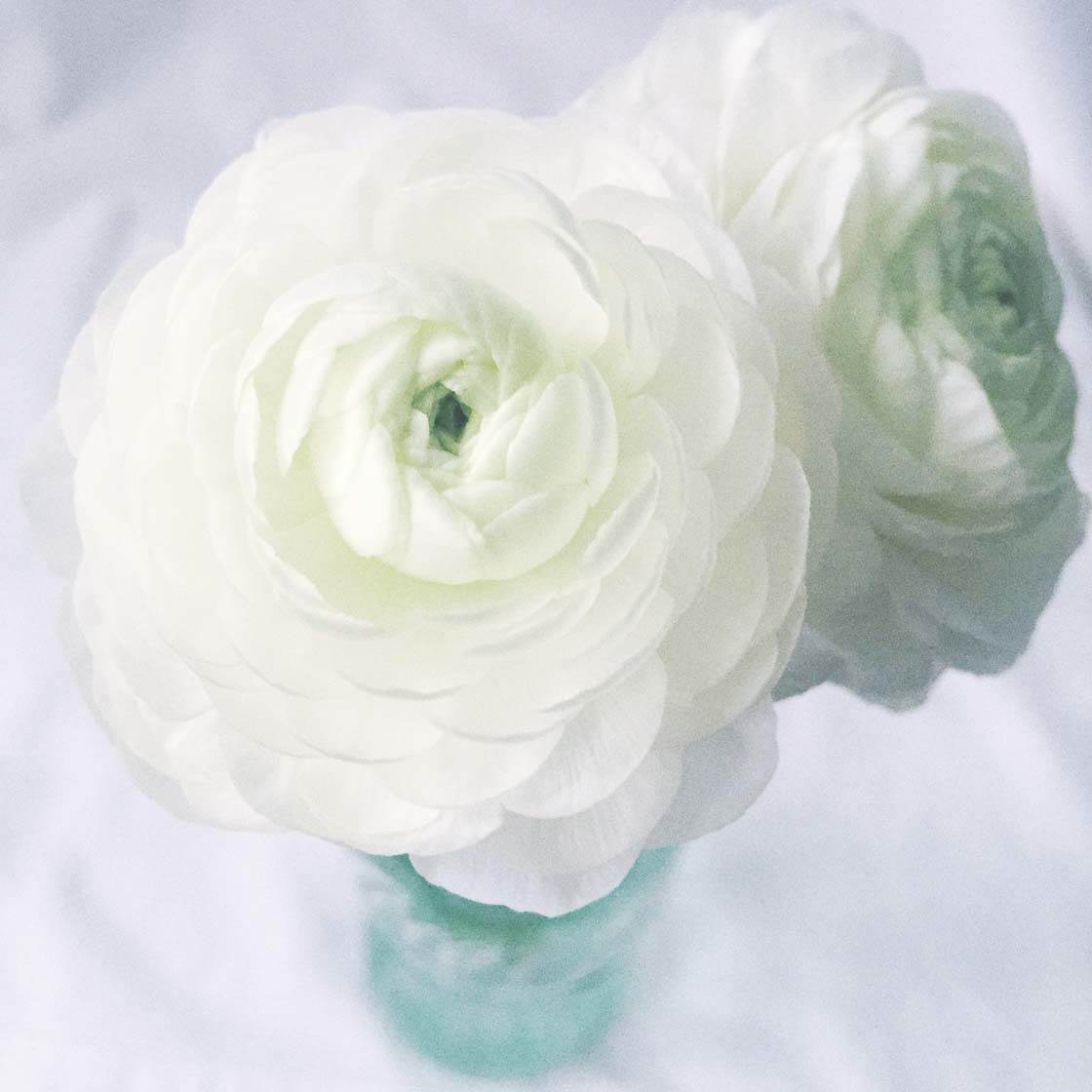 Although I'm indoors, the weather plays a big part. Extremes in available light aren't very helpful (either having too much sun or having a really dark and stormy day). I use a north-facing window for the best results.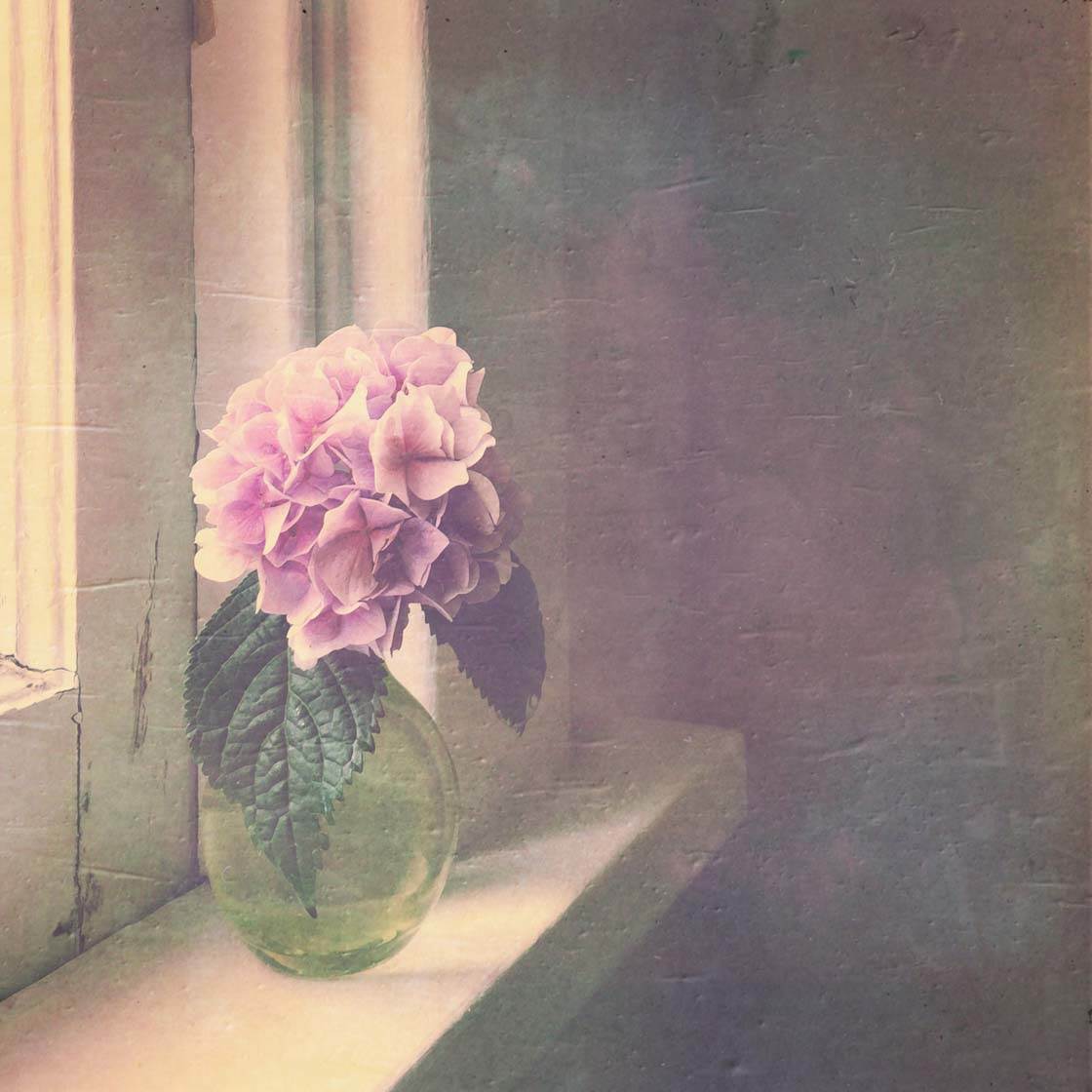 Let's talk about photo apps. Are there any apps that you use for taking photos besides the native camera app?
The main app I use is Oggl. I pay a subscription to Hipstamatic which allows me to change filters and be part of a photo sharing community.
Always be careful not to rely solely on apps to make a photo look great. The original photo must be good, utilizing great composition and lighting techniques.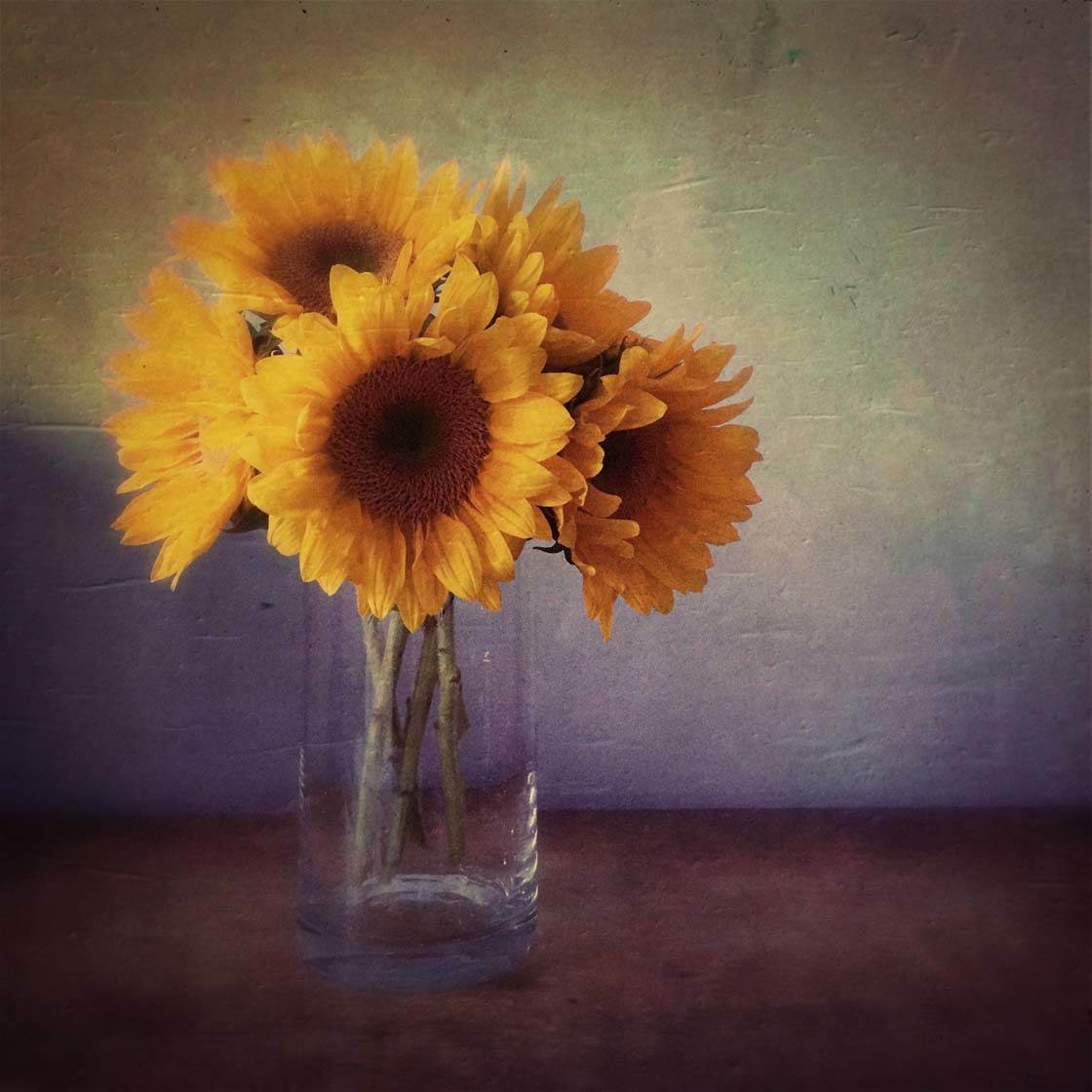 Hipstamatic and Oggl can be frustrating for beginners as it takes a while to find the right lens and film combos to suit the look and style that you want to achieve. Do you have certain combos that work well to create particular looks, and if so will you share some of your favorite combos with us?
There's a learning process, just as there is with other apps. I've learned which combinations work in bright light, or which work better at muting colors or creating dramatic contrast.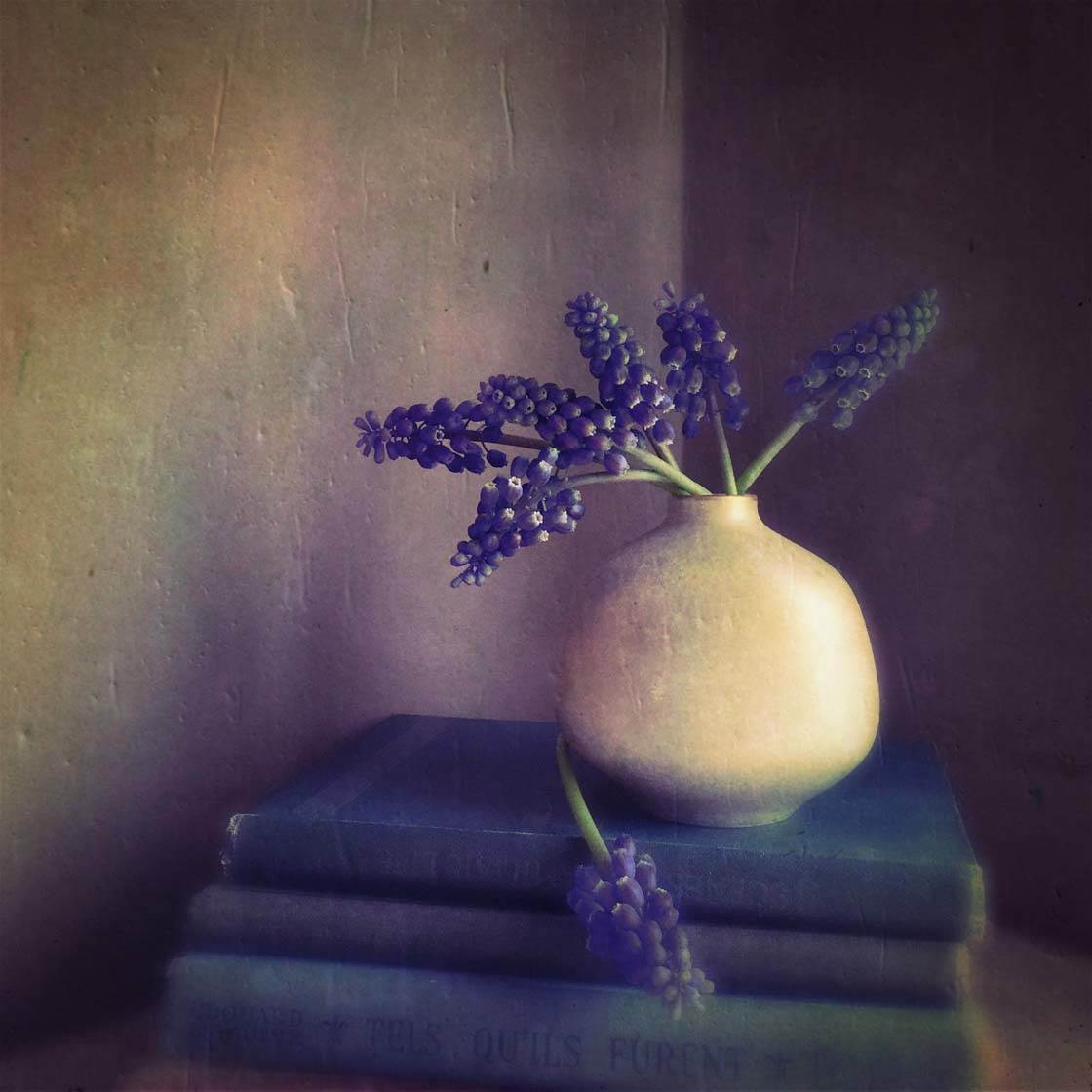 It's definitely by trial and error, as well as practicing a lot. But no matter what you know, the camera will do what it wants. I do like a surprise!
Some of my favorite lens/film combinations are Madalena/Robusta, Sergio/Blanko, Wonder/Blanko C16, and Tejas/Uchitel 20.
What are your favorite apps for post-processing?
In the past I've really liked to use Snapseed as well as Camera+. But currently I'm mostly using Oggl. I'm trying to keep things simple.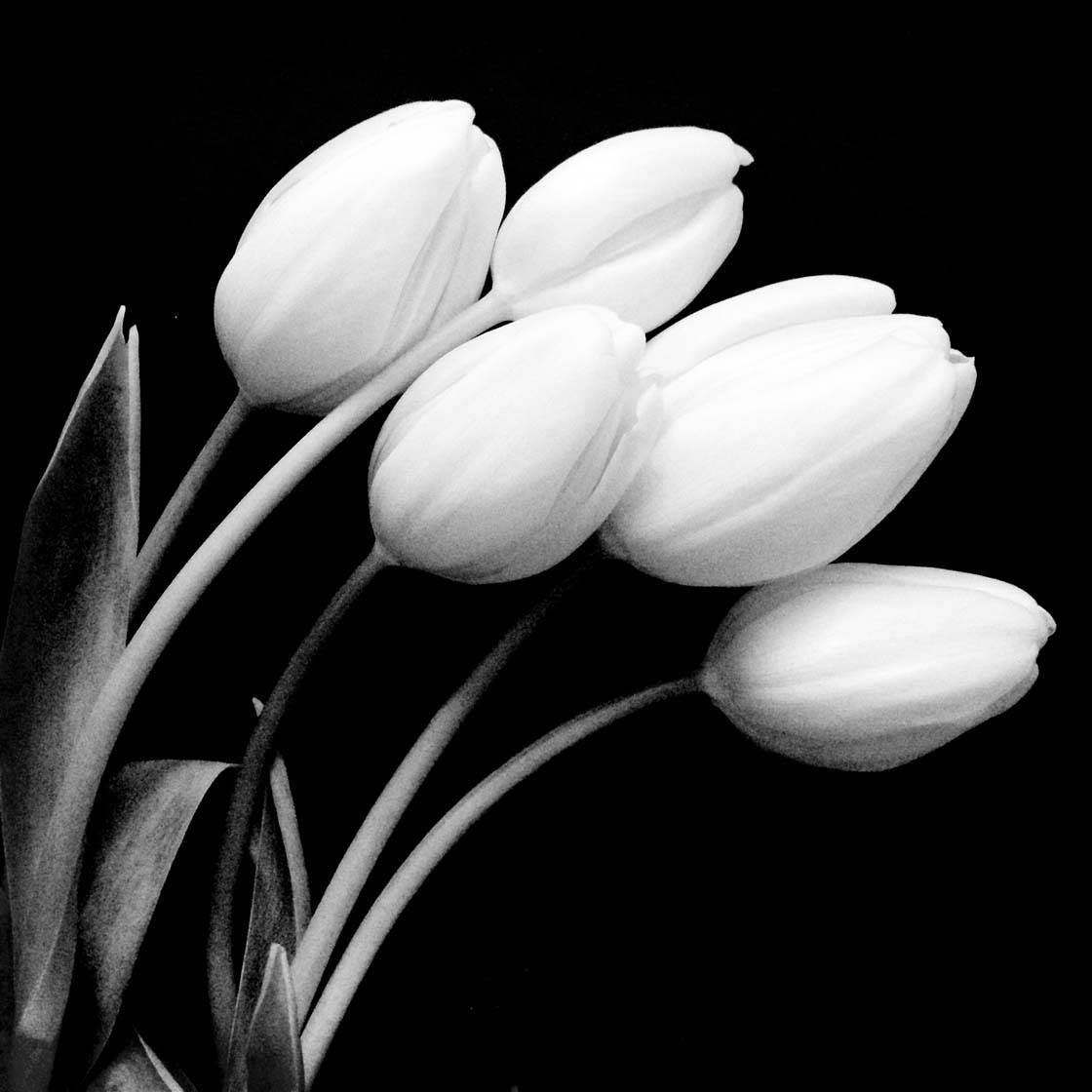 For a while I had so many apps to use – one for each step of the process depending on what feature I liked best in a particular app. That can be quite time consuming.
Now I feel that I've grown as a photographer, so I'm relying more on my eye and photo taking skills to create a good photo.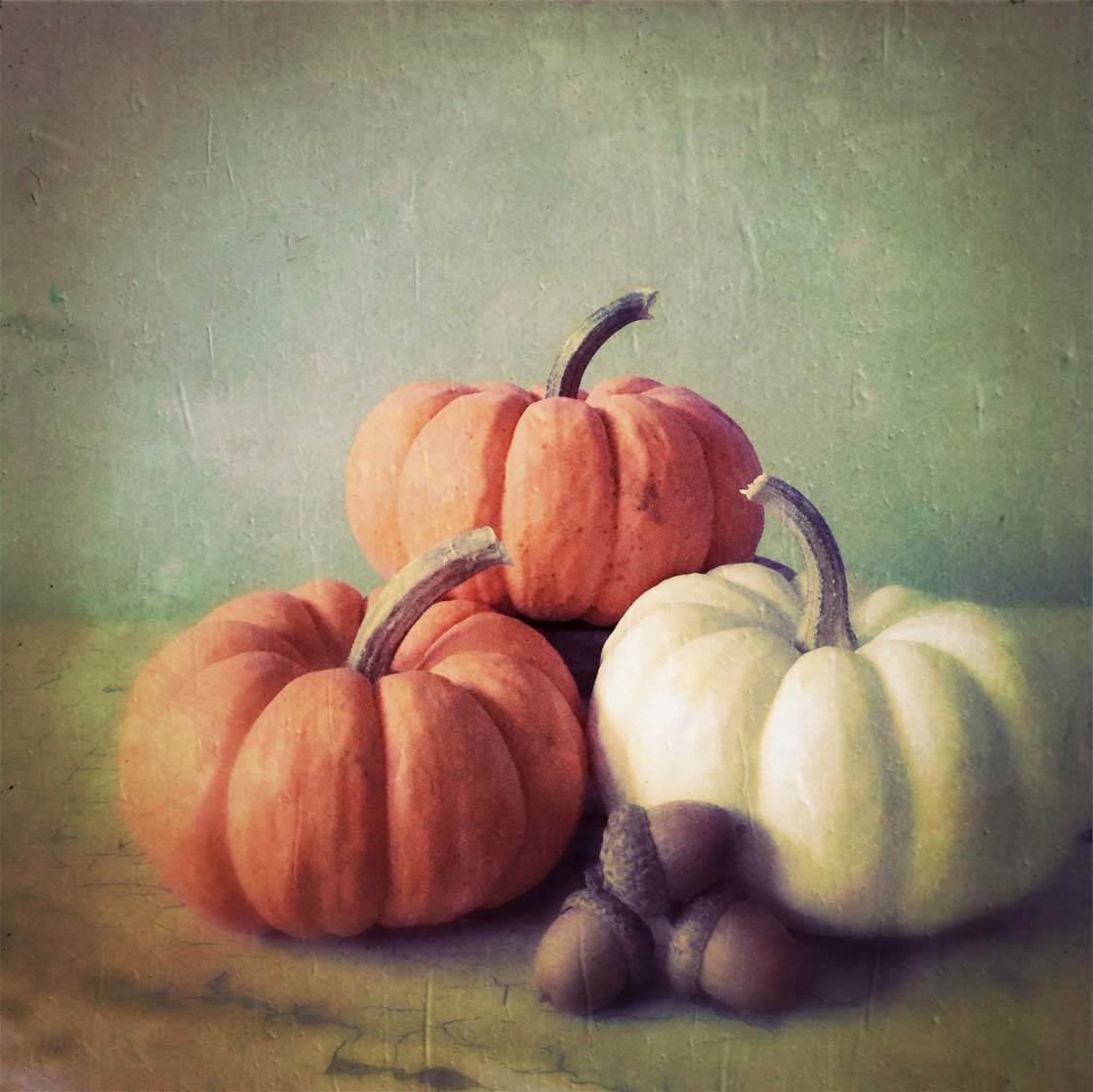 A lot of your images have textures applied to them. What made you choose this kind of style for your photography?
I like some of my photos to have an aged effect. I love the idea of a vintage look. In some ways I don't want my subject to look as it "really" is – I want to inject a bit of mystery or mood.
Texture and other editing techniques do this. I feel that it adds some layers into the story.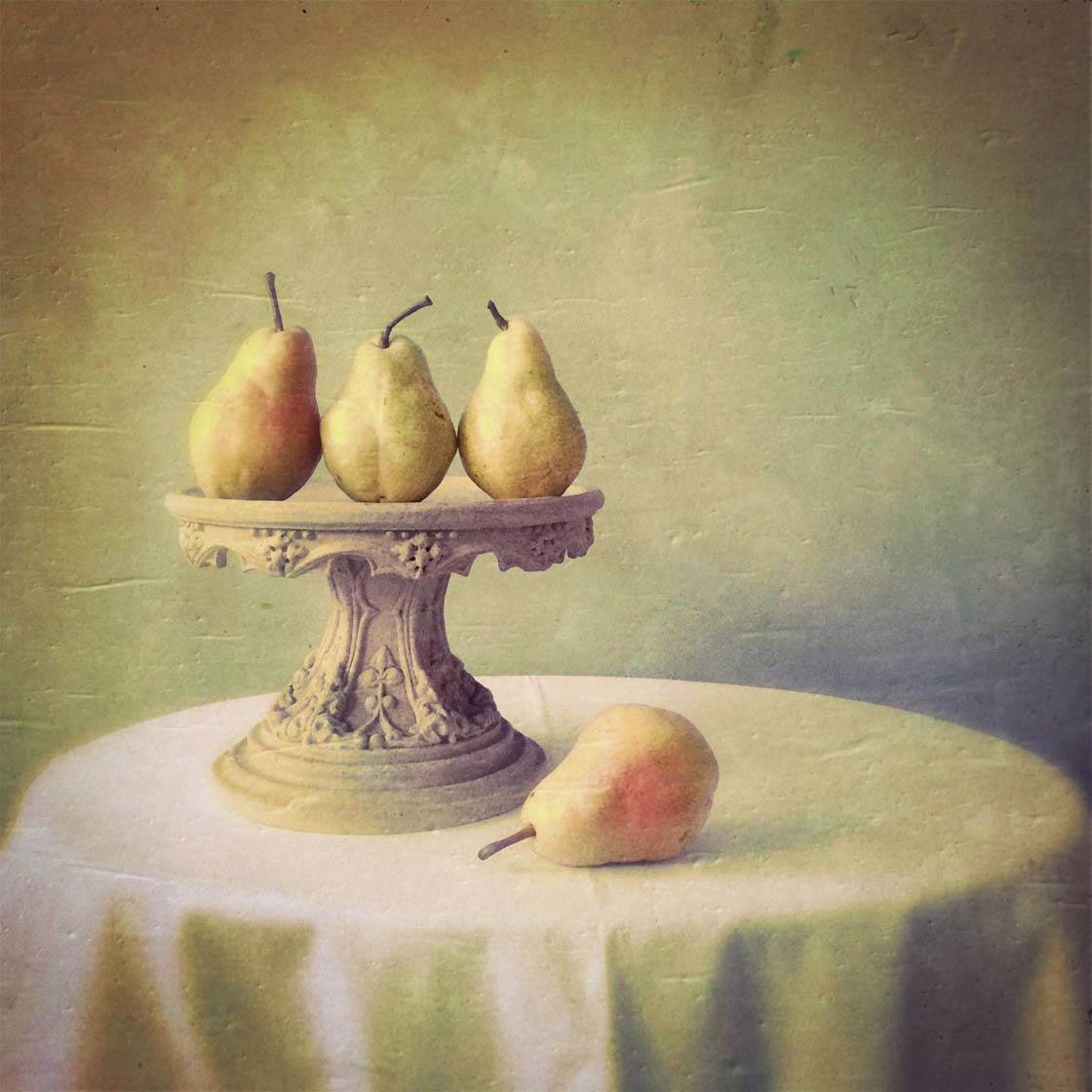 Applying textures to your images is a fine art. If you apply them too heavily they can ruin a photo. What advice would you give to photographers who want to enhance their photos with textures?
You really need to practice a lot. I have over-processed some photos. It's part of the learning process.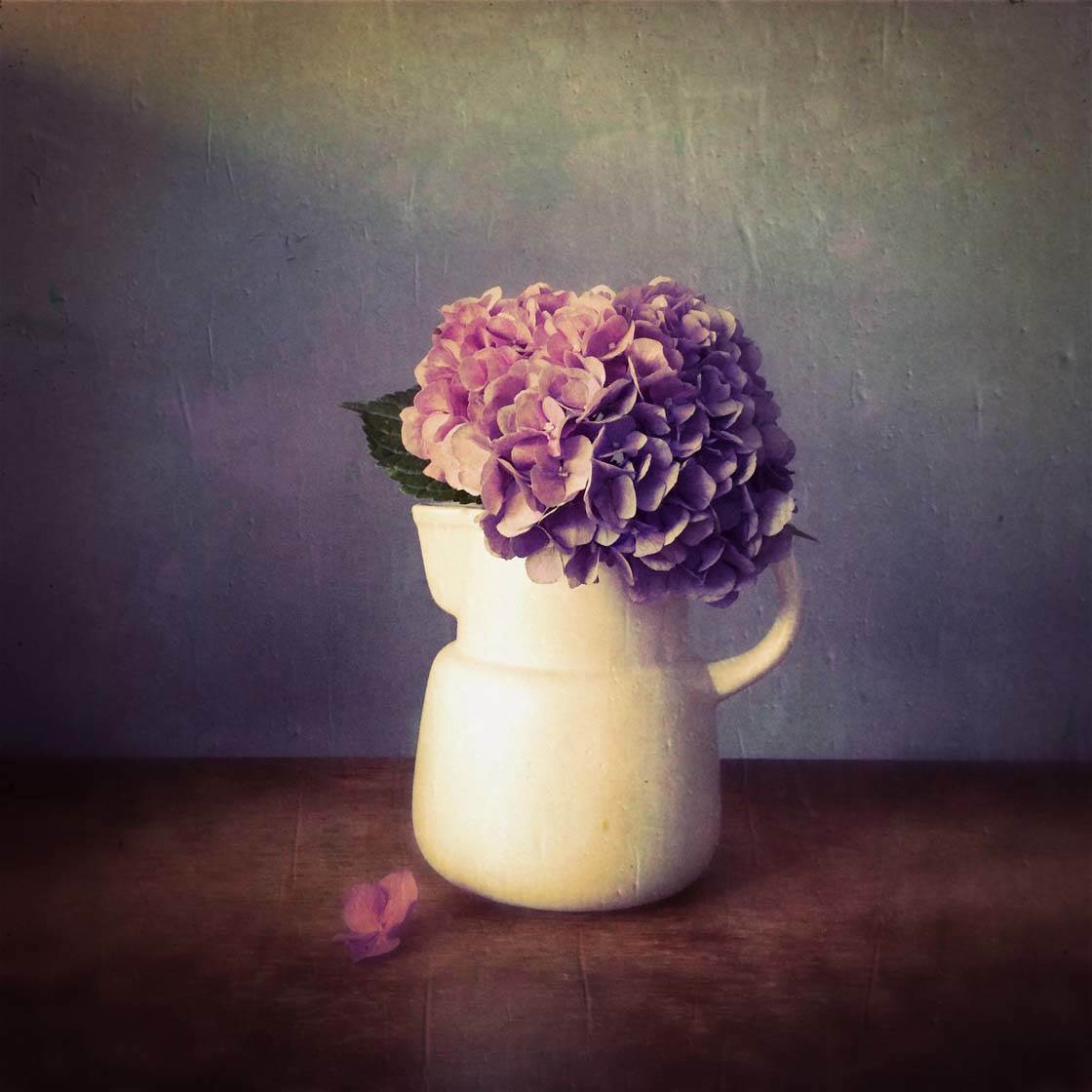 I think a "less is more" approach is better. You can always gradually intensify the texture or deepen the contrast. It also requires you to really know the app and the settings.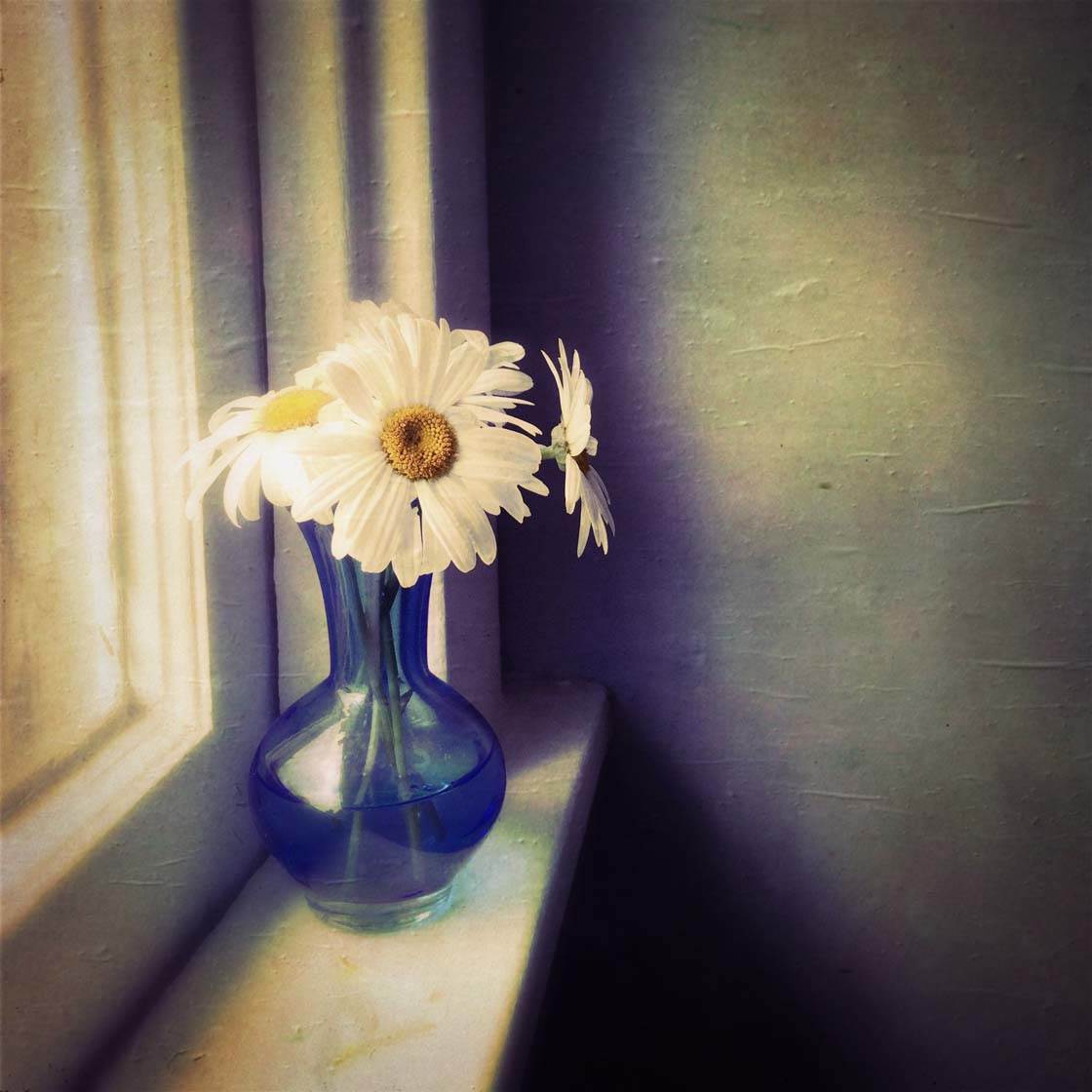 Do you use any iPhone photography accessories?
I used to use a Photojojo macro lens. It was a really great tool, but the downside was the metallic sticker required to go onto the phone.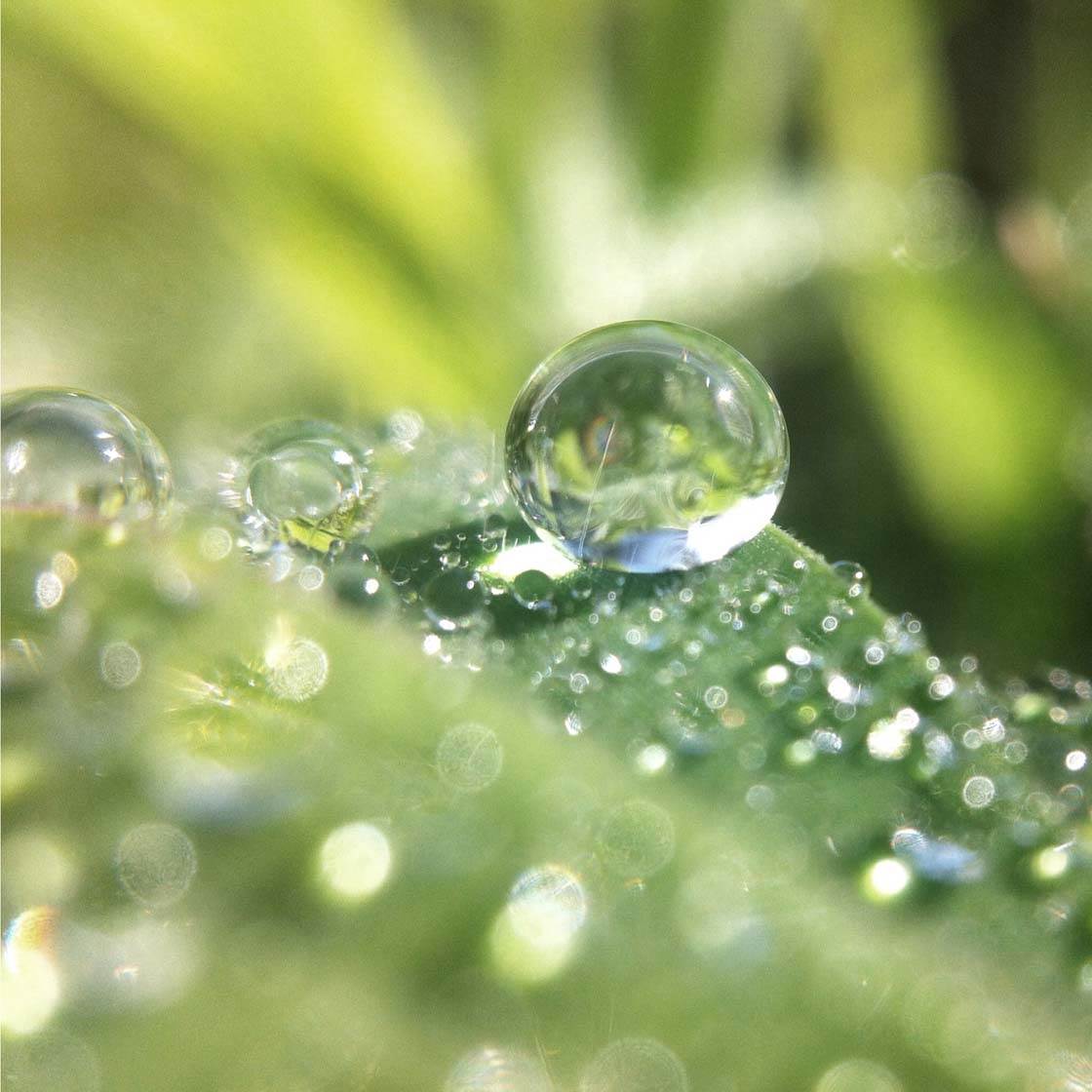 So I'm currently using Olloclip lenses, which includes two macro lenses (10x and 15x), a wide-angle lens and a fisheye lens. I mostly use the macro 10x.
Can you briefly explain the story and editing process behind your three favorite iPhone photos?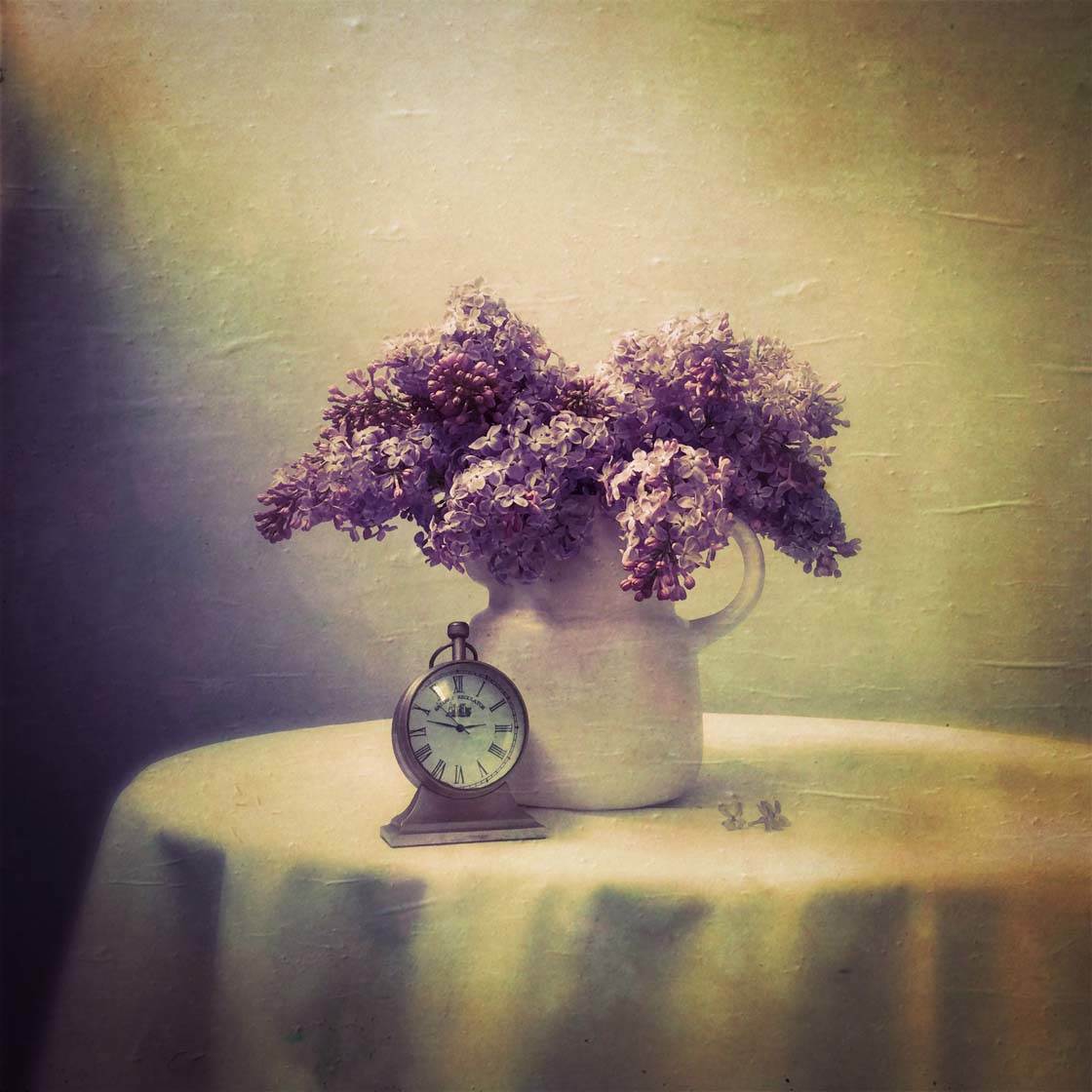 In this photo I've captured Lilacs – a flower that only blooms once a year. I adore the fragrance, color and texture of this unique flower.
I placed it in one of my favorite vessels – a McCoy milk pitcher. The clock adds to the vintage vibe. I arranged a full bouquet because I adore the abundance of flowers.
I added a deeper shadow by moving the table into a corner with less light. I shot the photo in Oggl using the Sergio/Blanko combo.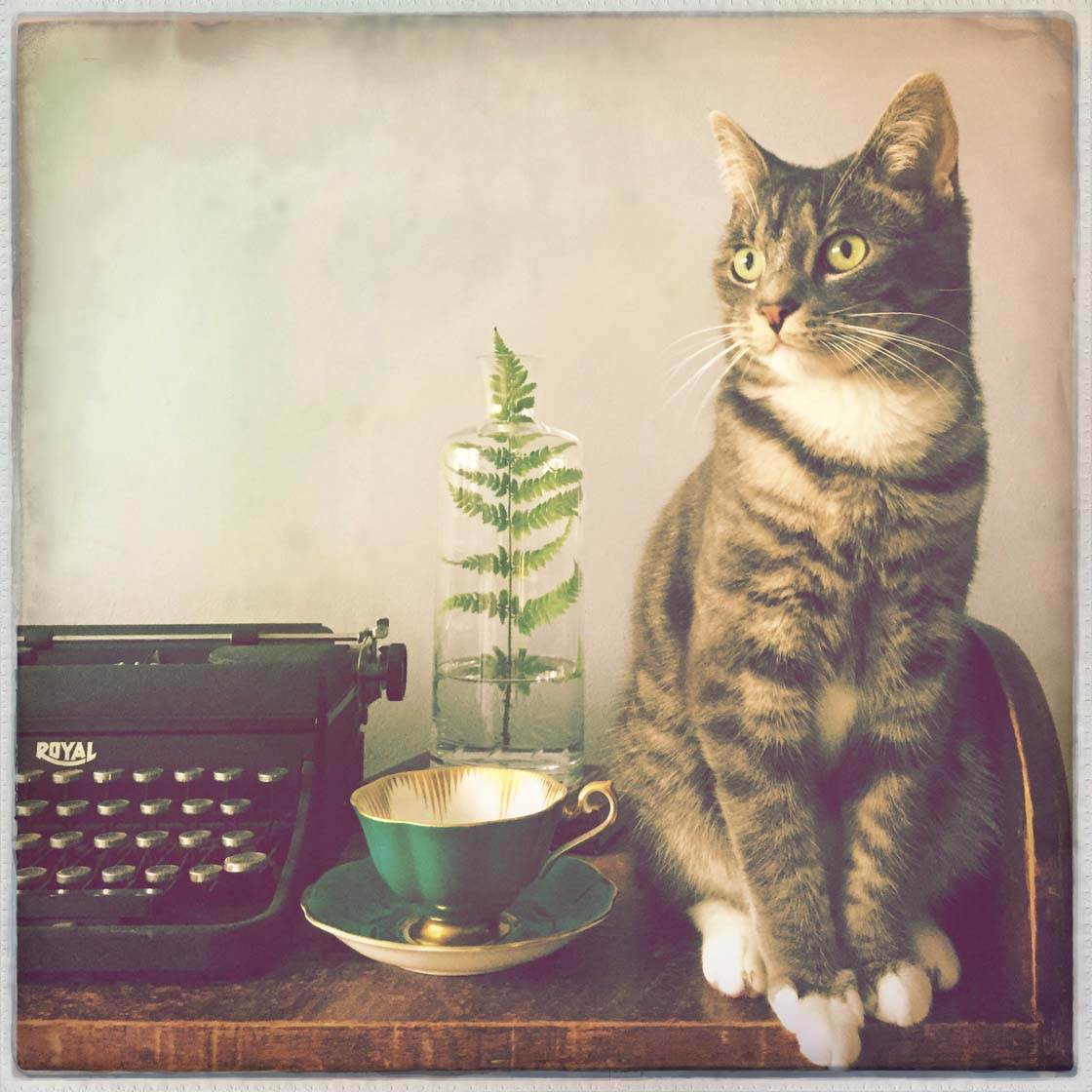 This photo of Pebbles combines many things I love. Pets are such great companions and Pebbles is no exception. The teacup belonged to a dear friend.
I've got a bit of nature with the fern that was cut from my garden, and I love the look of vintage typewriters. The photo was shot using the Le Allan/Robusta combo in Oggl.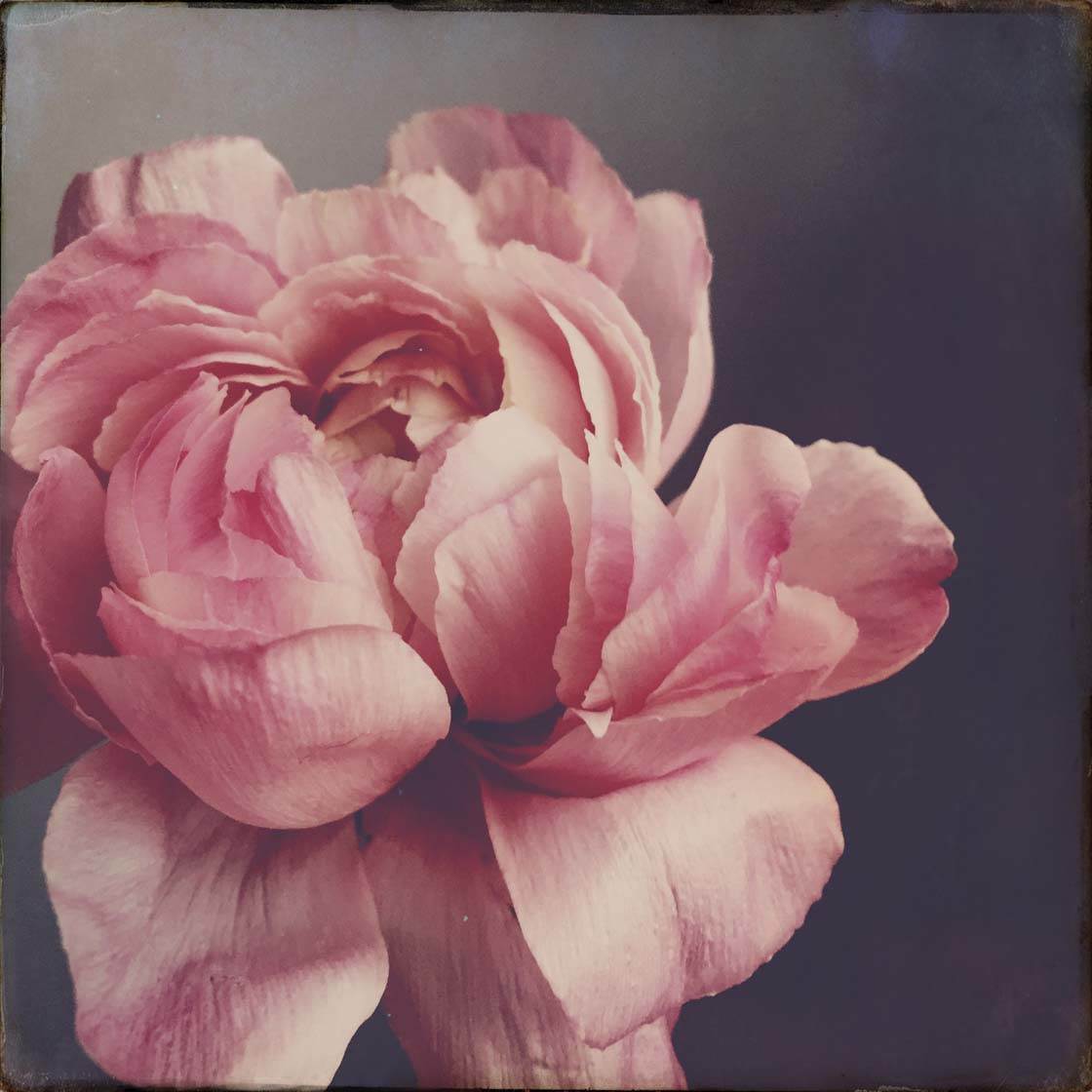 For this photo of a Ranunculus I wanted to showcase the singular beauty of this flower. I loved the way the petals were parting as the flower opened up.
It was just shy of fading. Many blooms look best right before they fade completely. This is an example of really adding mood and drama by using contrast. I used the Madalena/Sussex combo in Oggl.
Do you ever feel the need to use a larger format camera for your work, or does the iPhone do everything you want?
I think the iPhone does a wonderful job as a camera. I really appreciate the compactness of it. If I had to lug around a big camera, I wouldn't take as many photos, nor of course would I have as many opportunities.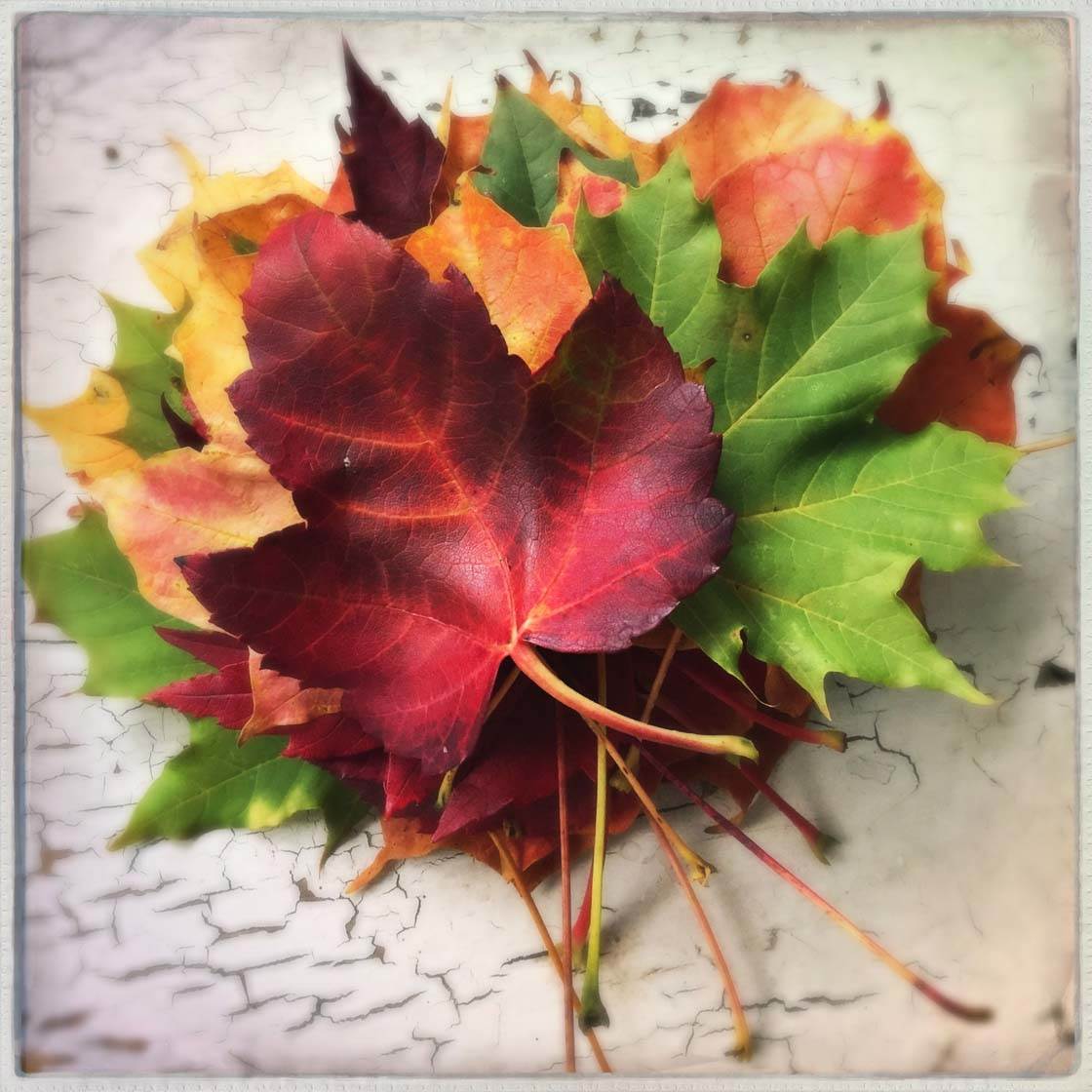 I do sometimes carry my extra iPhone lenses with me, and since they're so small everything can fit in my pocket. The thing I use the iPhone for the least is making phone calls!
The fact that I can shoot, edit and share all from one device makes it irreplaceable. It's been the only camera I own for the past three or four years. I had a point and click camera before but I never did own a DSLR.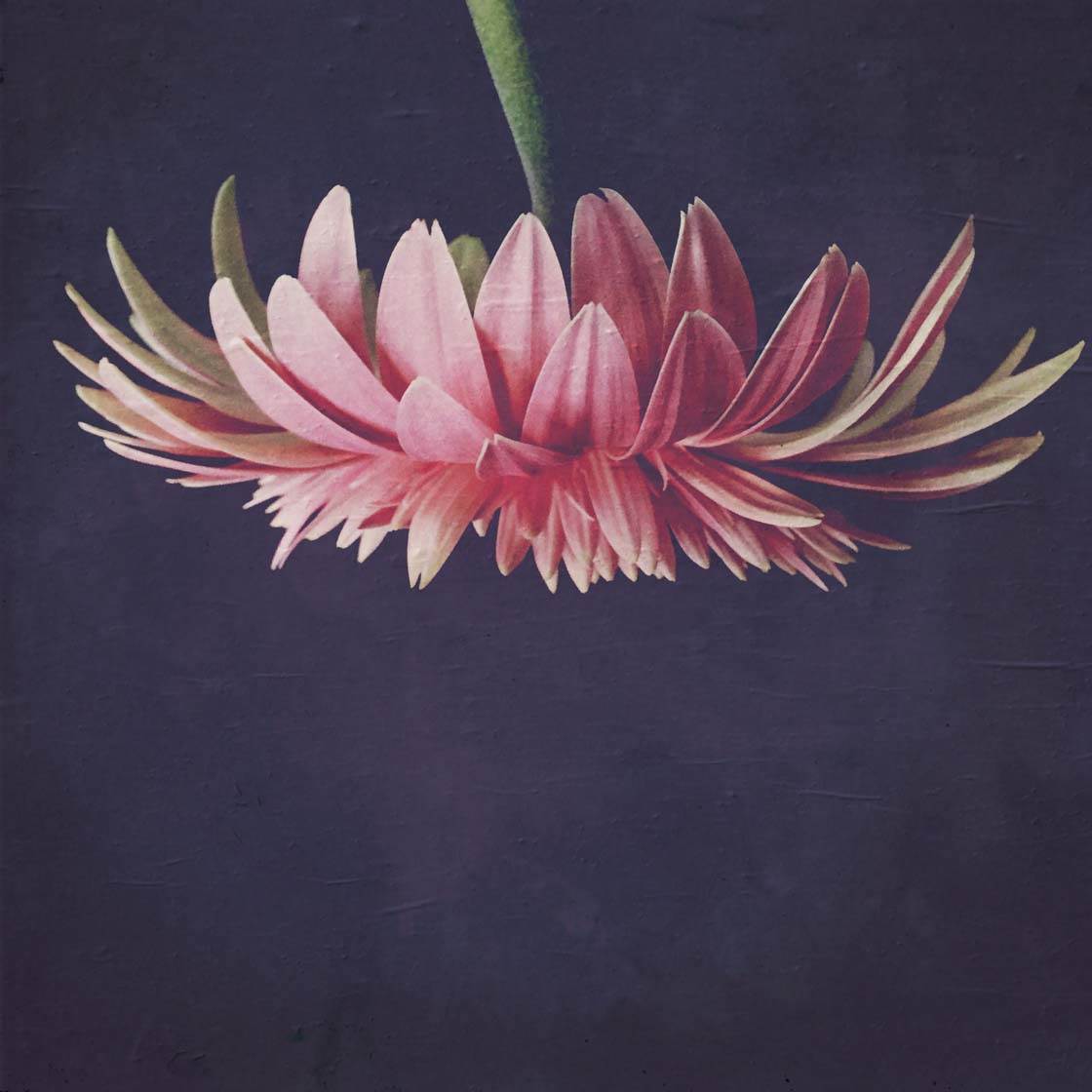 What tips do you have for beginner iPhone Photographers who want to start taking more creative photos with their iPhone?
Take a ton of pictures. It takes a lot of practice to get a feel for what you can create. You need to develop a sense of how to capture the essence of your subject and tell the story. And always enjoy the process.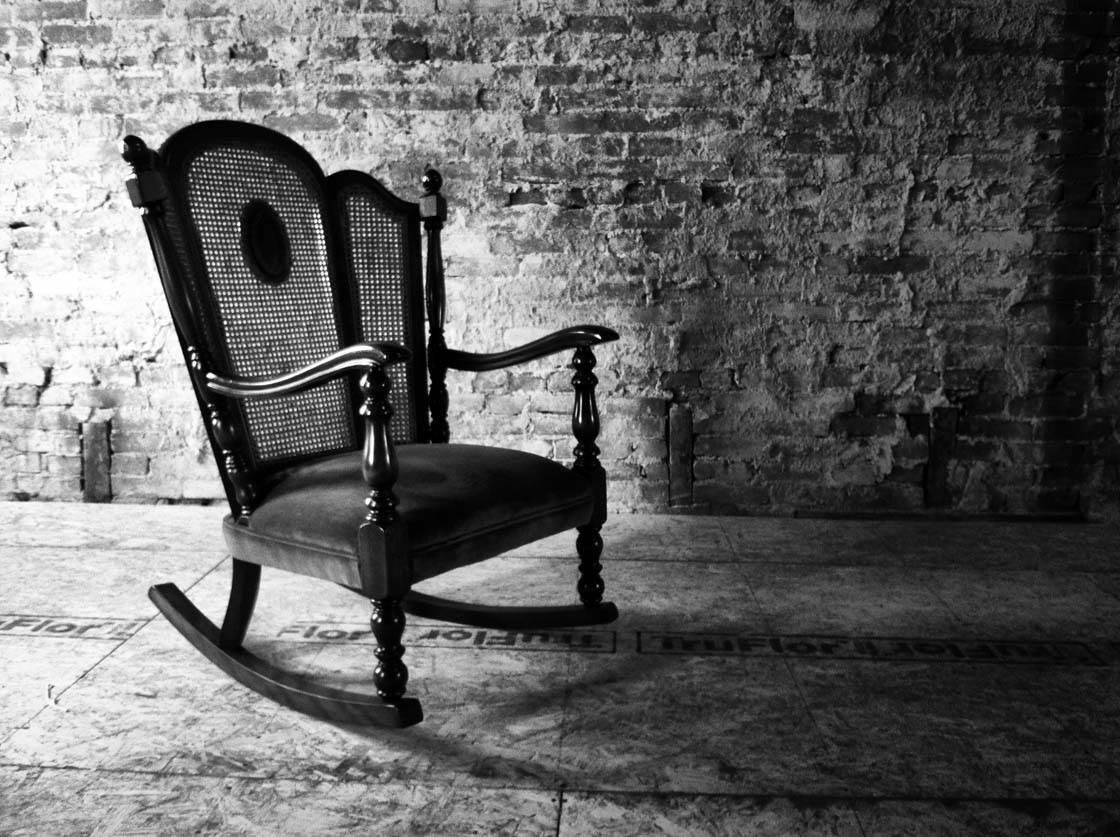 Which iPhone photographers do you admire the most?
I love the simplicity of Matt Inwood (@matt_inwood). He has an amazing eye for focusing in on everyday life. (Check out our interview with Matt Inwood.)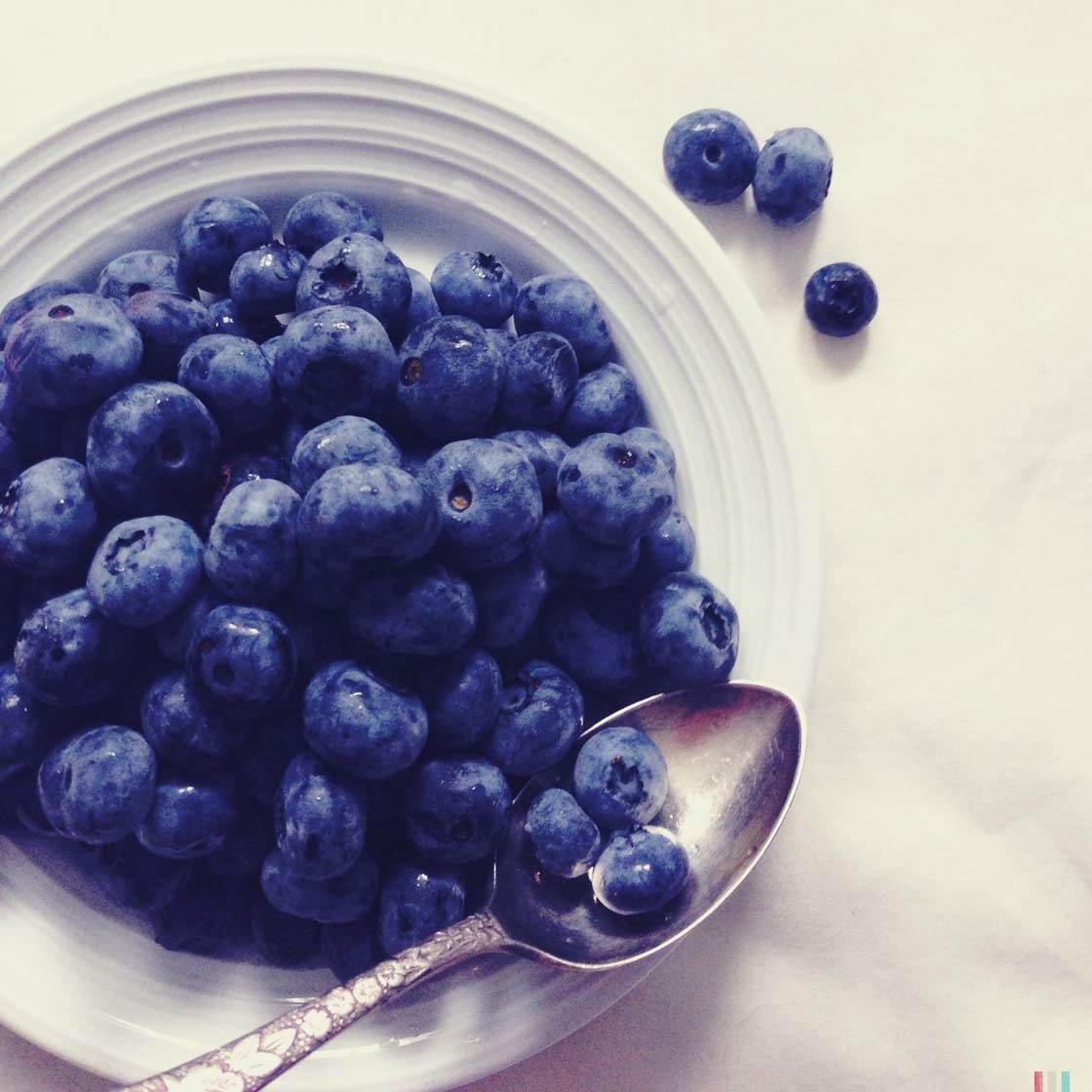 Florian Bilges on Oggl (@picflo) is one of my favorites for still life photography. He is truly a master and someone whose work I admire.
Another photographer that I like is on Instagram @joakimk. He creates such beauty and magic in the natural world.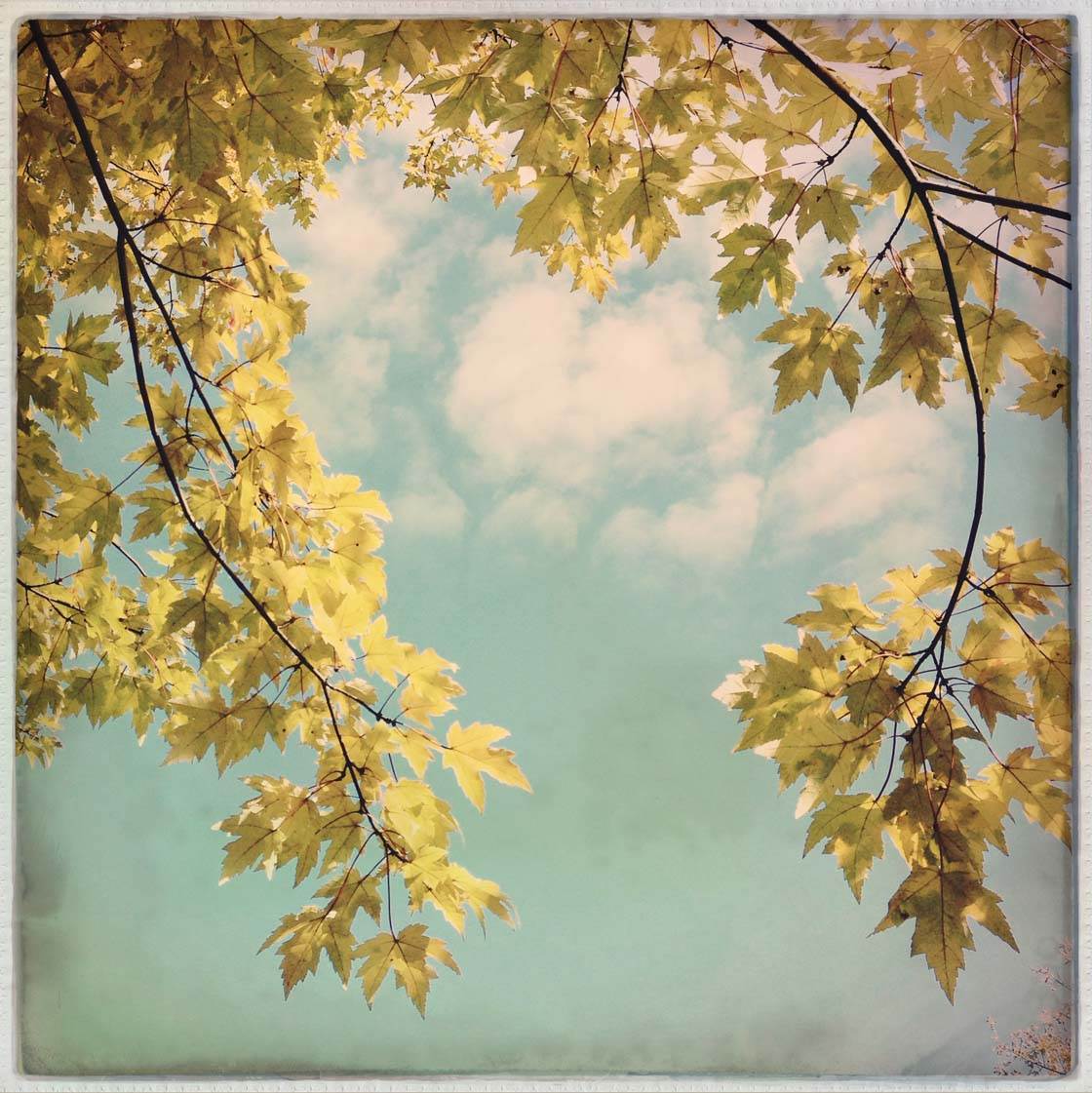 Where can we see your iPhone photography?
I'm on Instagram @newroadmap, and also Oggl and EyeEm under the same username.