Today I'm honored to be sharing an interview I did with Susan Tuttle. Susan is a digital artist, author, photography expert and an incredibly talented iPhoneographer. Her iPhone photography is perhaps best known for her stunning self-portraits and their unique artistic style. In this interview you're going to learn more about Susan and her approach to iPhoneography.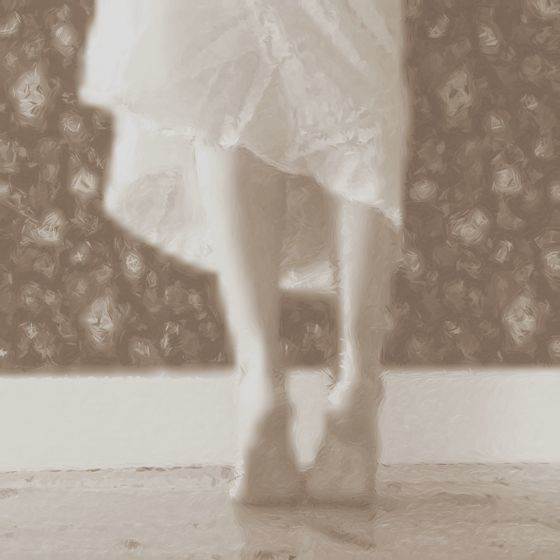 At Sea Level
Tell us a little bit about yourself.
I love my life in Maine with my family. It makes for a creative, authentic off-the-beaten path existence; a place where my soul feels at home. This home inspires and feeds my art. I am a musician, digital SLR photographer, iPhoneographer, and a painter, in no particular order. As long as I am making something, I am happy.
You've been a photographer and a digital artist long before the iPhone. How did your passion for iPhoneography develop?
My husband and I were waiting for a seat at our favorite Thai restaurant in Portland (Maine) a few years ago. I started to play with the new iPhone he received through work; taking photos with the Instagram app and experimenting with its filters. This initial experience sucked me in and sparked my journey with iPhoneography. To this day, it remains a passion.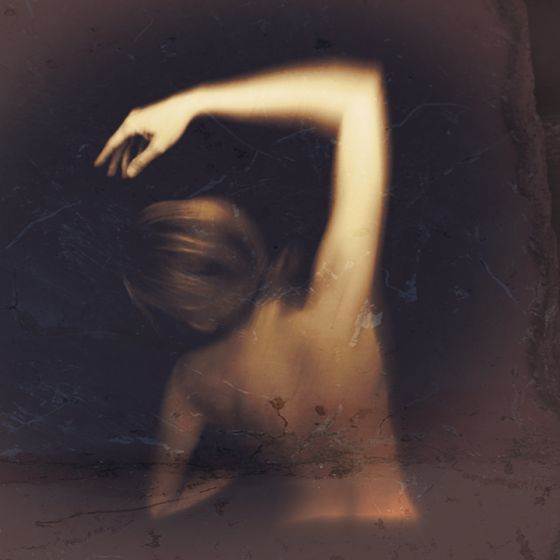 Nine Stories
What inspires you to keep creating digital art?
The surreal style I can achieve through my digital art is what keeps me coming back for more. In terms of iPhone art, an everyday photograph can be transformed into a dreamy, ethereal scene with the help of a few photography apps.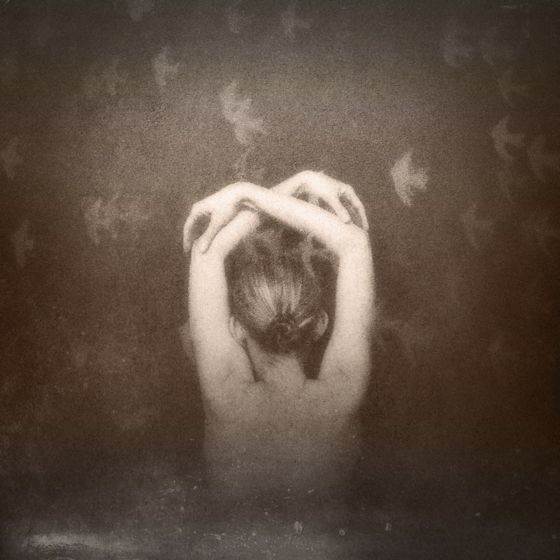 Grace
I generally use a filter or two, some blur, texture, grain, and a few tonal manipulations. My two creative goals are always the same. (1) Stay simple. (2) It's got to get me in the gut to be worth anything.
When do you prefer to use your iPhone instead of a DSLR and professional photo editing tools?
I love my DSLR, Photoshop, and my iPhone equally, for different reasons. I've developed a consistent style of iPhoneography that I share on Instagram; mostly monochrome portraits with a vintage, time-worn appearance. Blur is my favorite. Without it, my photos can be flat and lifeless.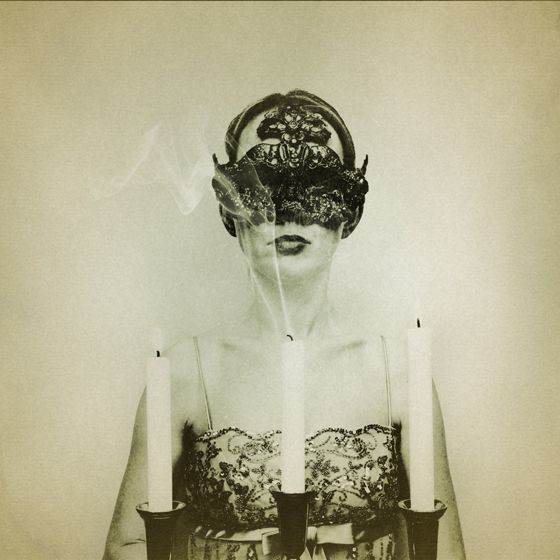 My Songs Know What You Did In The Dark (inspired by Fall Out Boy's lyrics)
Folks often ask if I am the model featured in my mobile photos. Yes, but I don't think of them as selfies; more like bringing a fictional character to life. I have a closet-full of costumes and props which I draw from to create my iPhone photos.
I have at least one photo session a month, where I dress up in costumes, attach my phone to an iPhone tripod, and shoot a ton of photos. I have fun, explore many ideas however wild, and don't take myself too seriously. I delete most of the photos I take, but manage to find a few gems in the batch that I can work with.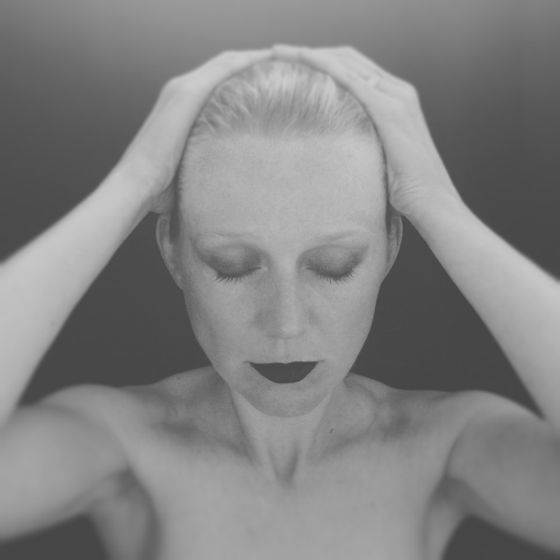 Sweet Gravity
How do you normally take photos? Do you look for particular scenes or subjects, or do you just capture whatever excites you at the moment?
Usually my ideas come quickly and I act on them. They come from many places; dreams, thoughts, images that inspire, music, and often from articles of clothing I find in thrift shops. Most of the beautiful costumes you see in my photos were thrifted for a few dollars each.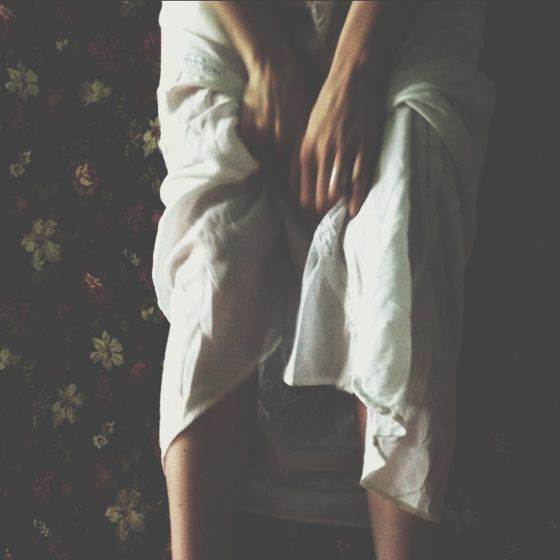 Untitled
Tell us a bit about your iPhone photo editing workflow. What apps do you normally use?
My go-to camera app is Camera+. I shoot with it, apply one or two of its filters, and play with its tonal adjustment settings to achieve just the right look. Next I might add blur if it makes sense artistically. Focal Lab is a favorite.
I have a handful of other apps I like to use including VintageFX, VSCO Cam, PicFX, Snapseed, ScratchCam, Noir, Pixlromatic, Filterstorm, Mextures, and MonoVu.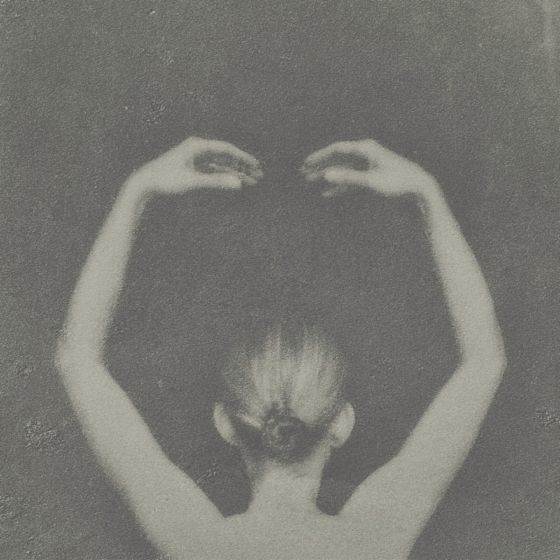 In The Middle Of Her Sentence
What advice do you have for novice photographers who want to improve their iPhone photos?
Take your time and make art that moves you. If it doesn't move you, chances are, no one else is going to feel it either. Don't feel pressured to put out quantity. Put out quality. Put out something that is uniquely you, and something you are proud of.
Could you briefly explain the story and editing behind your three favorite iPhone photos?
I'm not sure if I have three favorite iPhone photos, but I am happy to share three that I like…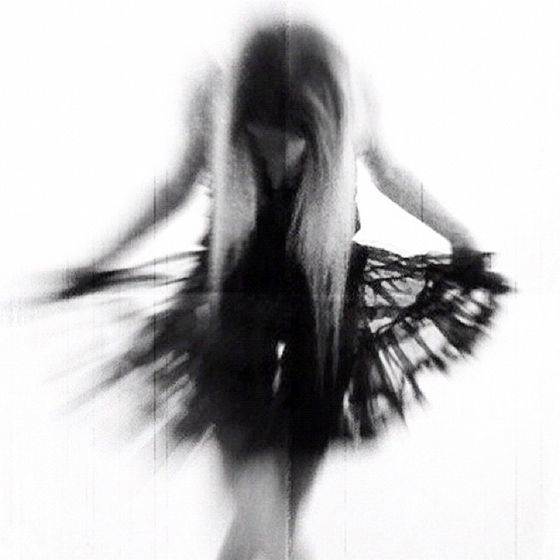 Her Bare Feet Made An Endless Chain Of Prints
This piece is definitely one of my favorites. There is nothing all that special about the original — the magic happened in the editing process, and I am not sure I can even take much credit for it — it was just one of those happy accidents that occurred very quickly (most of my work takes much more time than this one did).
I know I used my go-to camera app, Camera+, and added some blur in Focal Lab. Beyond that, I can't recall. This mobile photo was part of a show in London this past winter, giving it a very special place in my heart.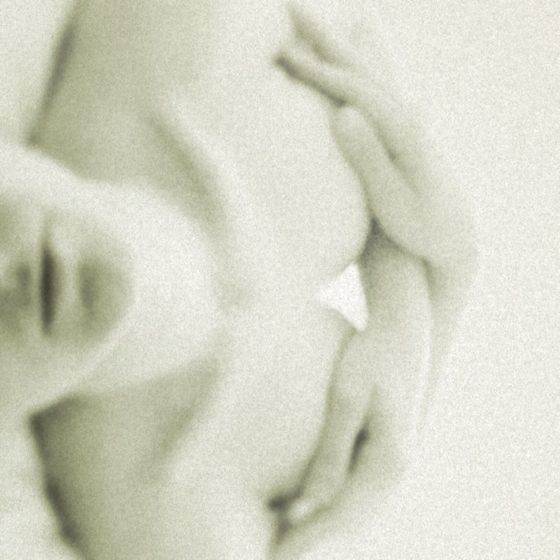 Stars That Have Burned Invisibly All Day
Maine is cold most of the year, so summertime temperatures invite me to take photos that explore the body's form. I am intrigued by shapes, symmetry, and line. This piece is meant to accentuate the symmetry of the collarbone, breasts, and hands folded into the shape of bird wings. I recall using the Camera+, VintageFX, and VSCO editing tools for this piece.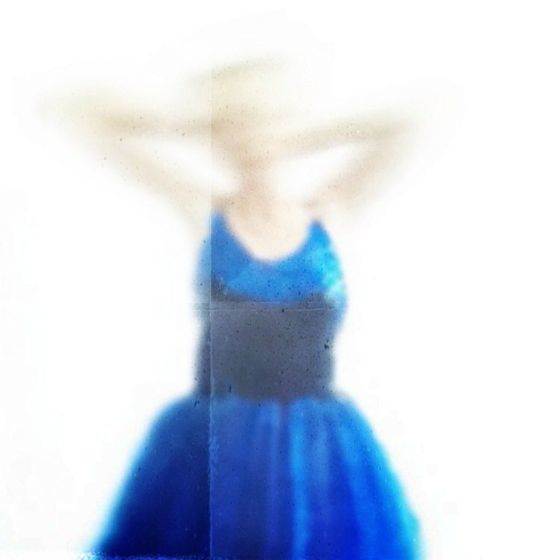 The Dancer
I very rarely use color in my iPhoneography, so when I do it has an impact. If you view the thumbnails of my Instagram gallery, you'll notice that pieces with color really stand out against the monochrome palette I favor. This piece is one of those few 'splashes of color.'
I used a Camera+ filter to enhance the blue tones, Focal Lab to create blur, ScratchCam for texture, and probably more that I can't recall.
You're the author of sever digital photography books. Have you considered writing a book about iPhoneography?
I am glad you asked. I am currently working on my fourth book, on the subjects of DSLR photography and iPhoneography. The book will be released by F+W Publications, both in the US and abroad in August, 2014.
Where can we learn more about your photography?
You can visit my website and blog at susantuttlephotography.com. You can also find me on Instagram, Flickr and iPhoneArt.