I'm really excited to share this interview with Sherry Manners who takes beautiful macro photos with her iPhone. Using an olloclip macro lens, she captures incredible nature macro photography, including delicate flowers, feathers and water droplets. In this interview you'll learn more about Sherry, and how she captures such stunning close-up detail in her iPhone photos.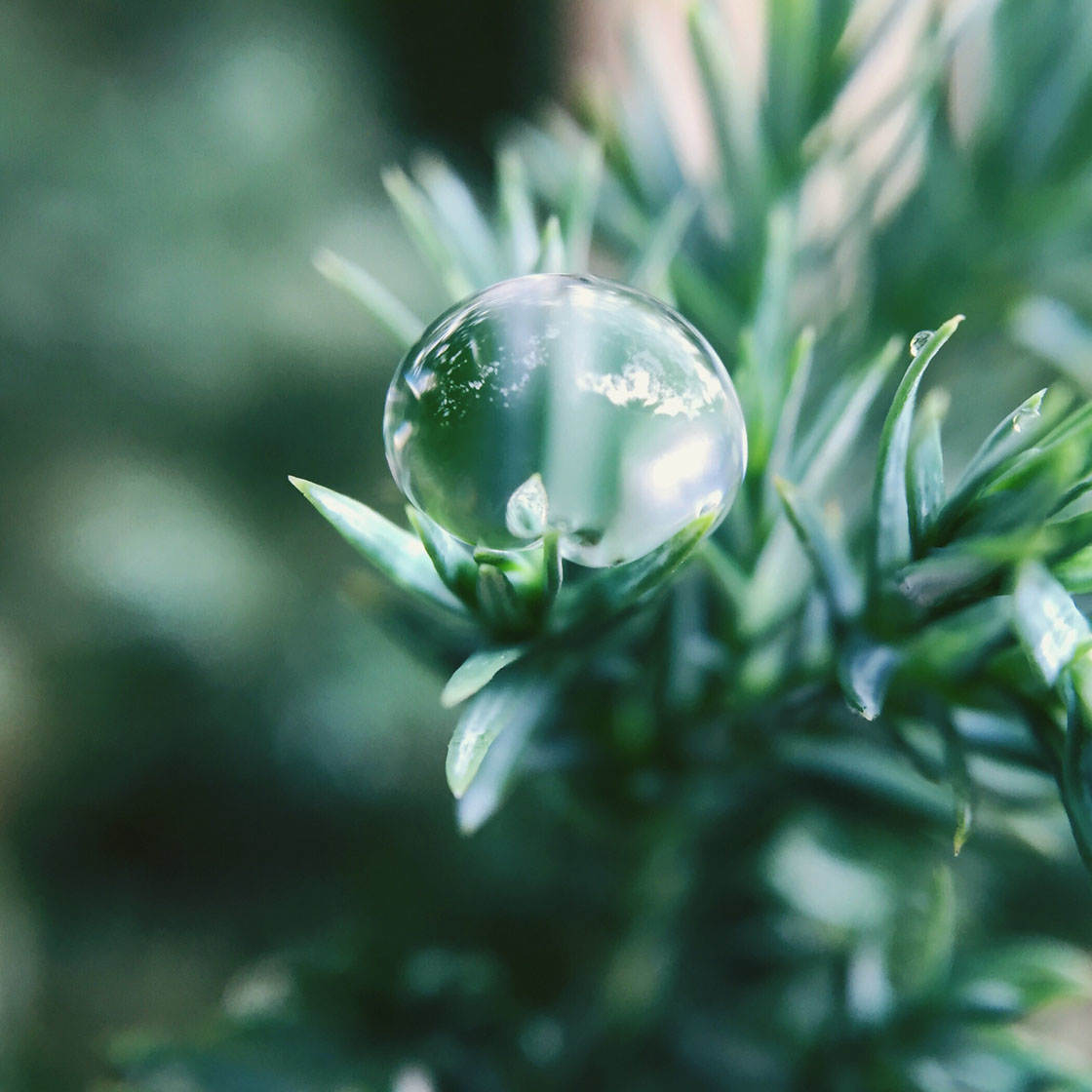 Tell us a little bit about yourself.
First of all, thank you for recognizing my passion for shooting macro photos. I'm very honored to be interviewed and share my love of macro photography.
I've lived most of my life in Africa. I was born and raised in Zimbabwe, and have spent my adult life in South Africa.
I'm a wife, mother to two adult sons, and grandmother to a two-year-old boy. I take endless photographs of this delightful child.
I live on the east side of Johannesburg – a sprawling inland metropolis that stretches 100 kilometers from east to west. It has the world's largest man-made forest, estimated to be about 10 million trees.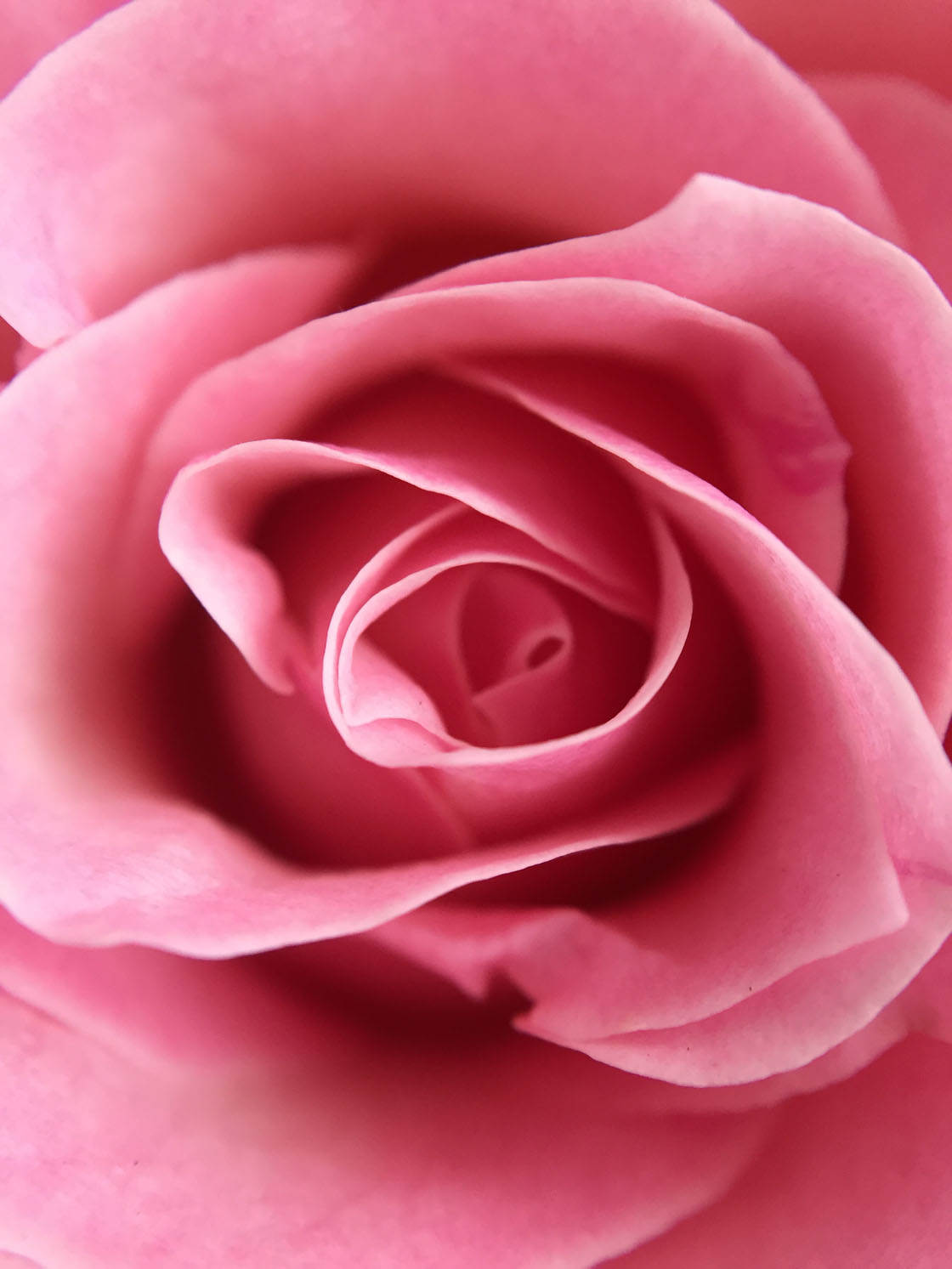 I'm strongly connected to the earth and nature. My father was a commercial rose grower which has influenced my love of plants and flowers since childhood. I think I've always had a love of creating beauty with nature.
I qualified later in life as a landscape designer and started running my own landscaping business.
The best part was designing and drawing the plans for presentation – there was no computer aided design back then! It's another example of my natural love of creating pretty pictures.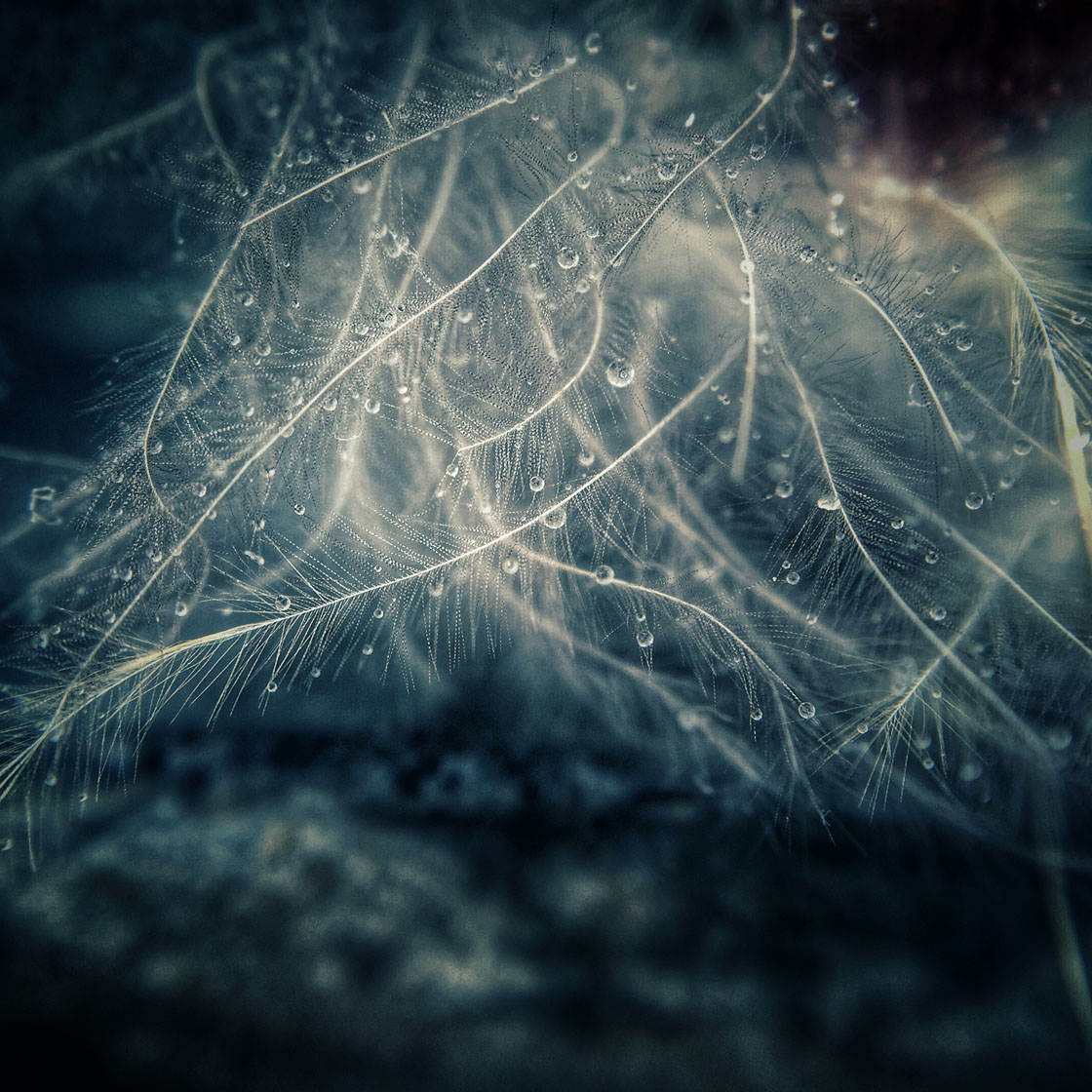 How did your passion for photography begin?
We were sailing the Mediterranean with friends in 2014, and while coming into the harbor in Bonifacio, Corsica, my friend was unwell and gave me her DSLR camera to use.
When she viewed the images that I'd captured, she said I had an eye for photography. That comment planted a seed that has since grown into a passion.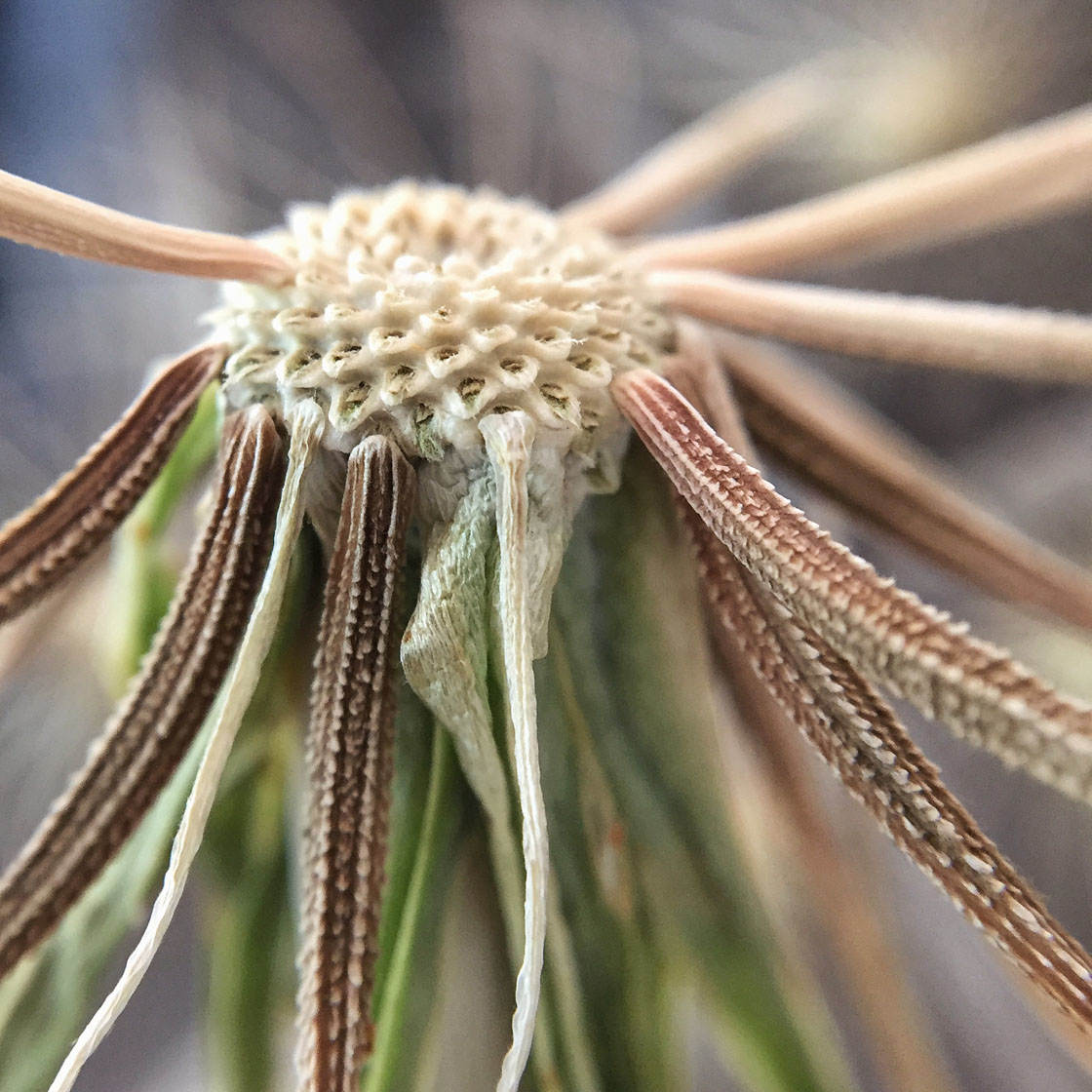 What is it that you enjoy so much about iPhone photography?
I love the spontaneity that having an iPhone provides. It allows you to capture an image at any time. So when I came across iPhone Photography School, I thought that would be the perfect opportunity to learn more about it.
The tutorials, interviews and photo contests, together with the community and participation on the Facebook page, bring together a unique way of learning, sharing and enjoying photography.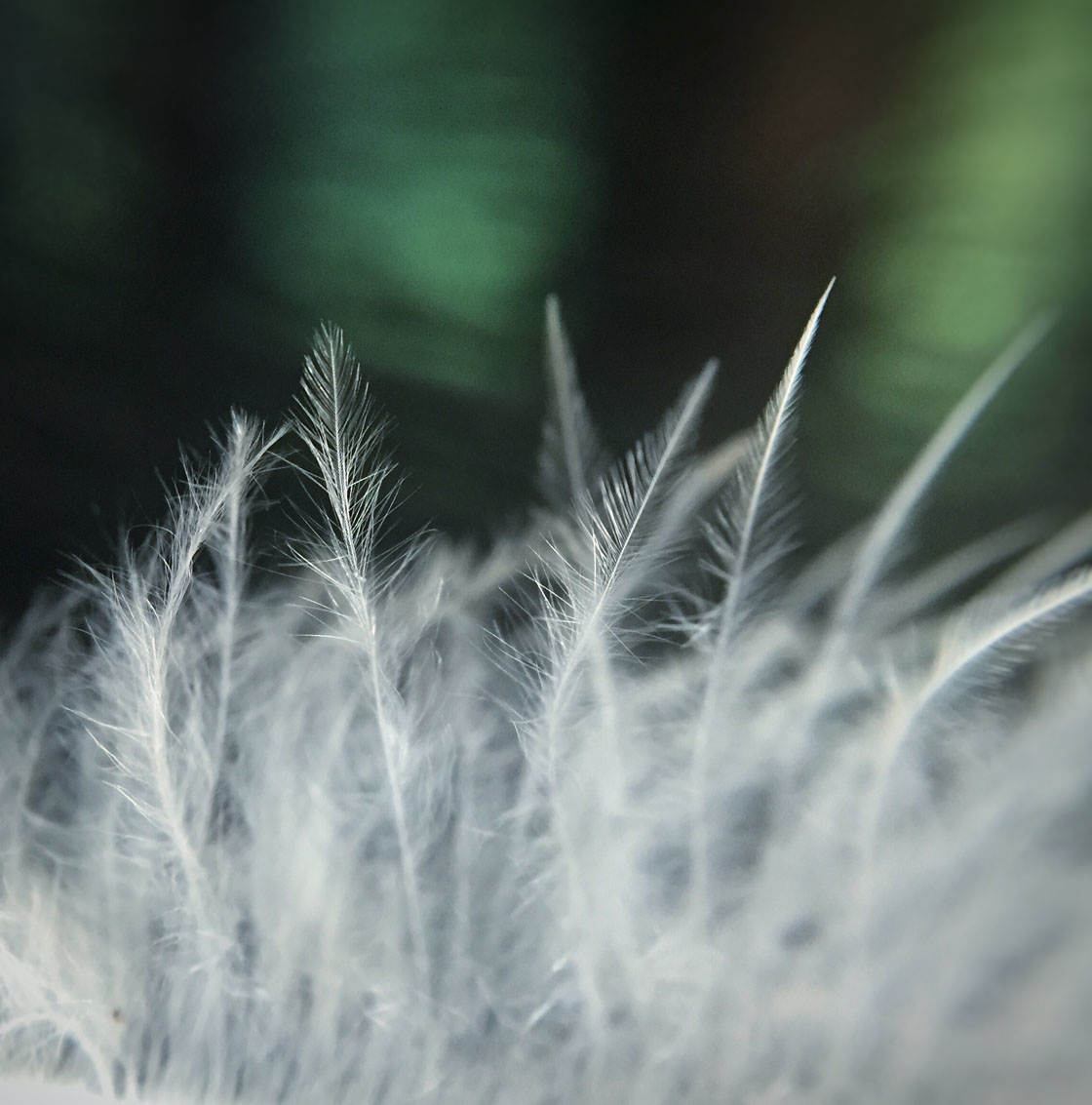 You primarily shoot close-up photos of nature. What draws you to this kind of photography?
Macro photography fascinates me as it opens up a whole other world that's not readily seen. I can lose track of time finding new subjects and trying to capture them.
I love to shoot flower macro photography with my iPhone. I also look photographing feathers and water droplets – including the very smallest dew drops, rain, and carefully placed droplets of water to create a macro still life.
To be able to get outside into the garden after it's rained, either early in the morning or late in the afternoon, presents endless possibilities.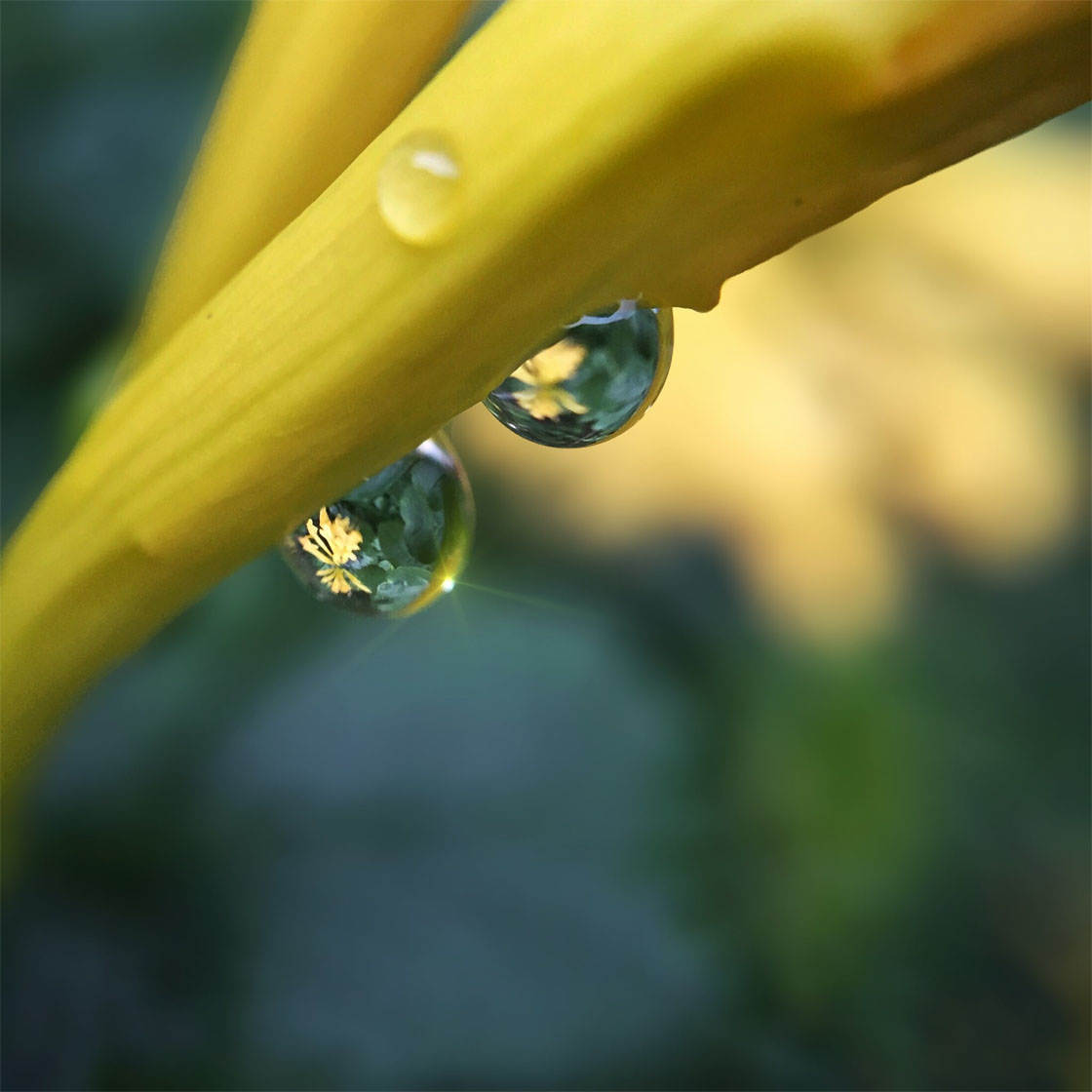 The macro images that I find on Instagram are incredible. The details and subjects spur me on and give me ideas for future images that I want to create.
One of the accounts I follow on Instagram is @weeklymobilemacro. Not only do they have amazing images, but they also run a weekly competition and feature the best photos. It can test the imagination, but it's so much fun.
Could you tell us about the equipment and iPhone accessories that you need for taking such great macro photos?
I use the olloclip 4 in 1 lens kit which includes a wide angle, fish eye and two macro lenses (15x and a 10x magnification).
My preference is for the 10x macro lens as it becomes increasingly difficult to get clear focus with higher magnifications.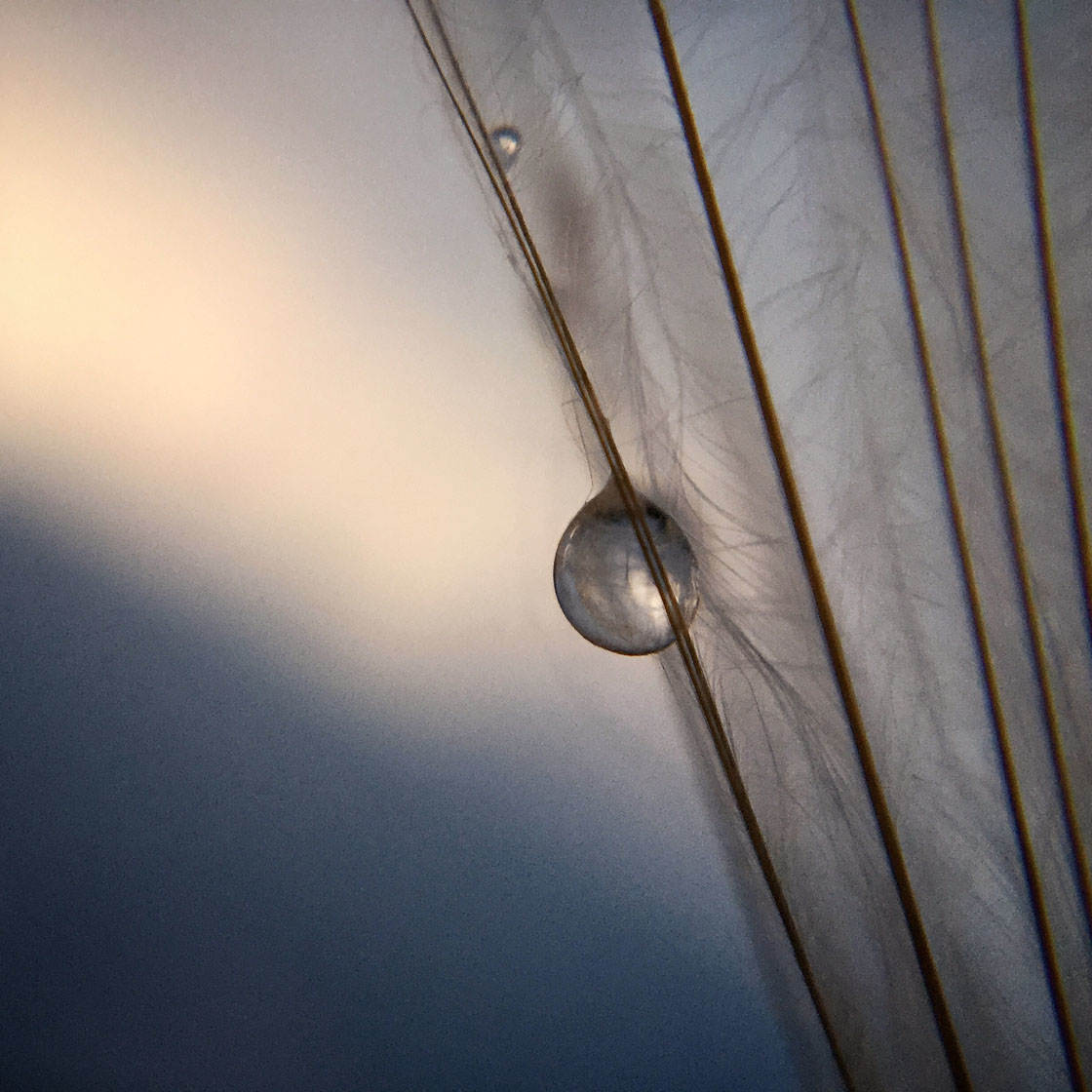 Macro photography can require some imaginative setups. I once resorted to sticking a single dandelion seed into a slice of mango fruit, with a blue plastic shopping bag draped over a knife block in my kitchen as the backdrop.
I used a dropper to place the perfect little drop of water into the centre of the dandelion seed. All of this was to create what looks like an image taken outdoors towards a setting sun.
I rarely use a tripod, so it's important to keep the iPhone very still when pressing the shutter.
While clicking away, I always keep looking at the images I've captured on my iPhone. The details are so small that the slightest change of light or shooting perspective can make a big difference to the final image.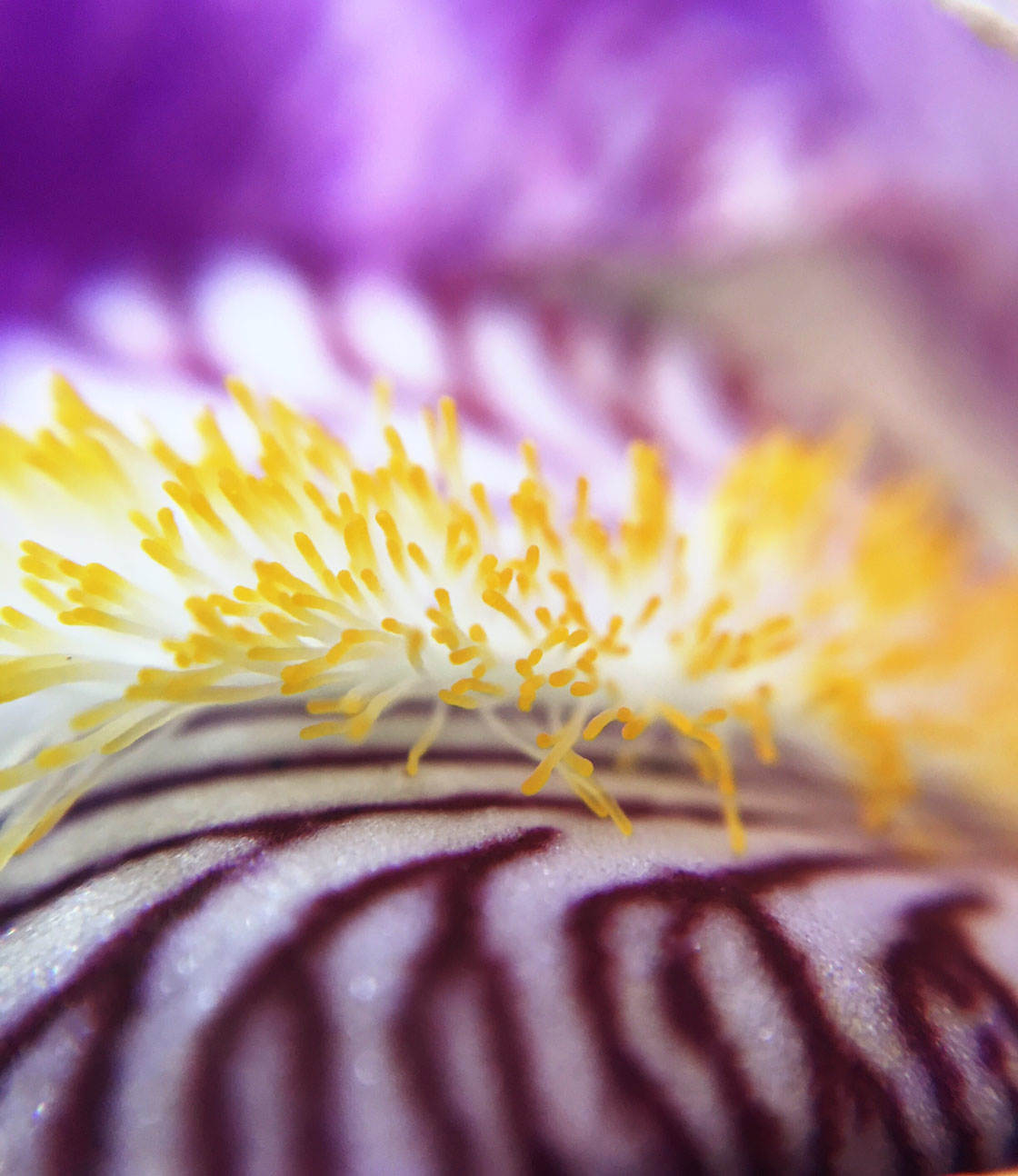 Due to the shallow depth of field when shooting extreme close-ups, it's often difficult to get the focus on the right part of the subject. What focusing tips do you have for anyone new to macro photography?
I do find that it's more difficult to get focus on round subjects as you can only focus on a small part of the subject while the rest of it appears blurred. Flatter subjects are far easier to focus on.
Start by shooting with smaller magnification lenses, such as a 10x or 7x macro lens. It's surprising just how close the lens has to be to the subject, so make sure you get close enough.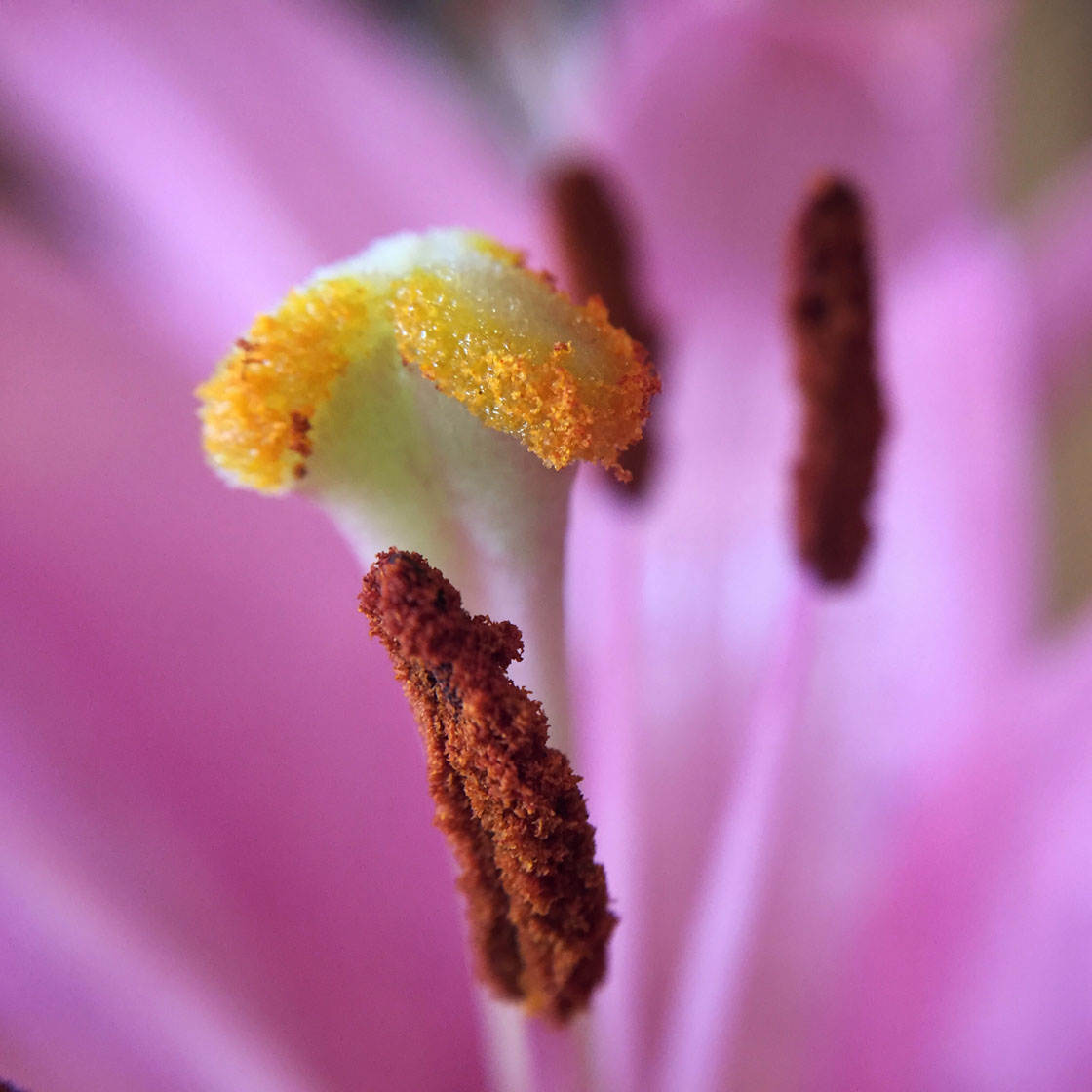 I pick the exact point I want to focus on, then very slowly adjust the distance between the lens and the subject, watching that point until it appears in sharp focus.
To keep the camera steady, use an iPhone tripod to stabilize the phone or balance it on your knee. When I'm outdoors and struggling to keep my hands still, I let my breath out slowly as I focus and press the shutter.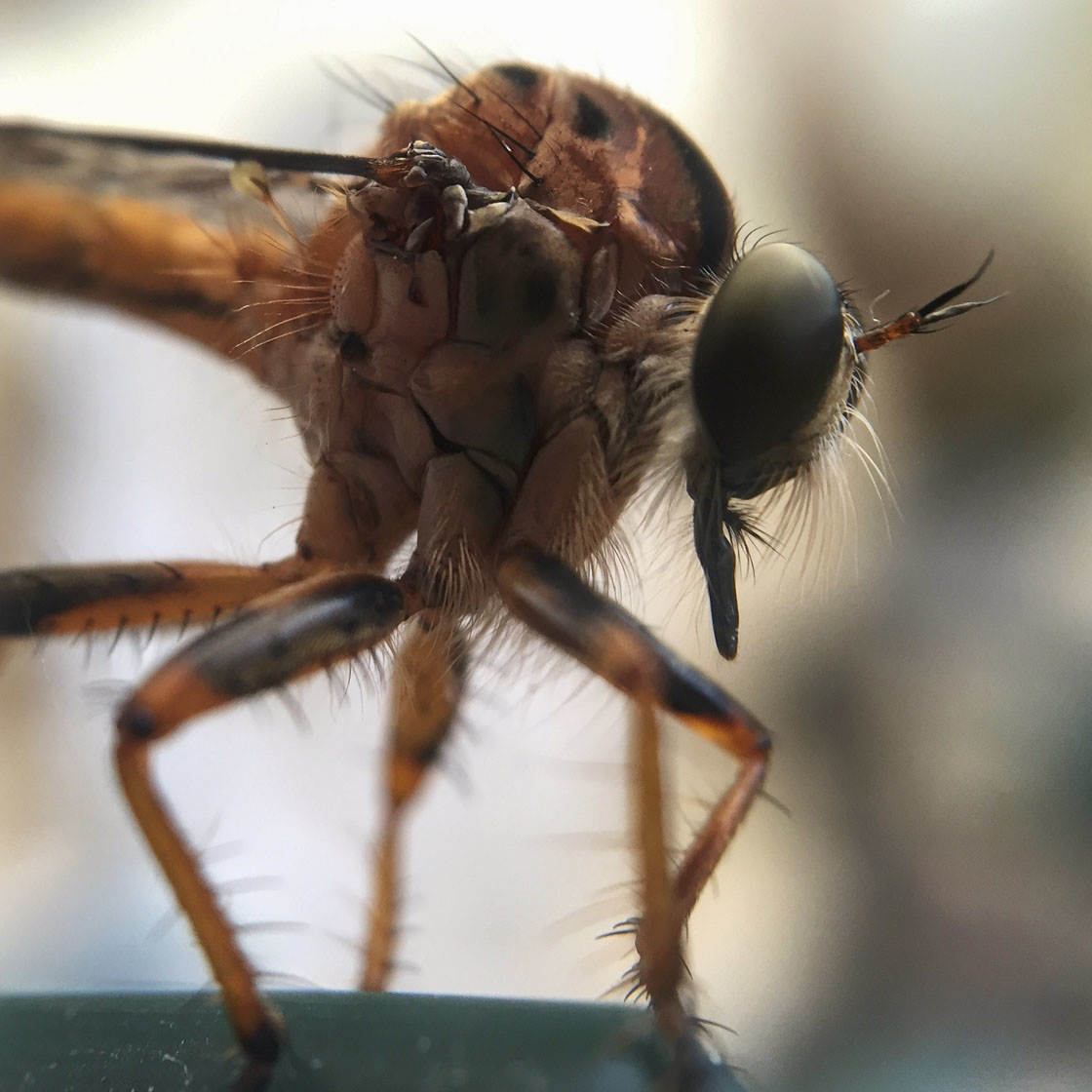 Do you usually shoot outdoors, or is it easier to take the subject home and photograph it under more controlled conditions?
I probably do a 50/50 ratio of indoor and outdoor photography. Weather conditions have to be conducive when shooting outdoors – it's impossible to take outdoor macro shots in wind.
The background also plays an important role in a macro photography. Even though the background is blurred, it needs to enhance the subject, so taking the subject indoors and creating the perfect setup can often be the better option.
It's easier to use a tripod indoors, and controlling the light can have a dramatic effect on the image. I usually place my indoor setup near a window to get soft diffused light on the subject.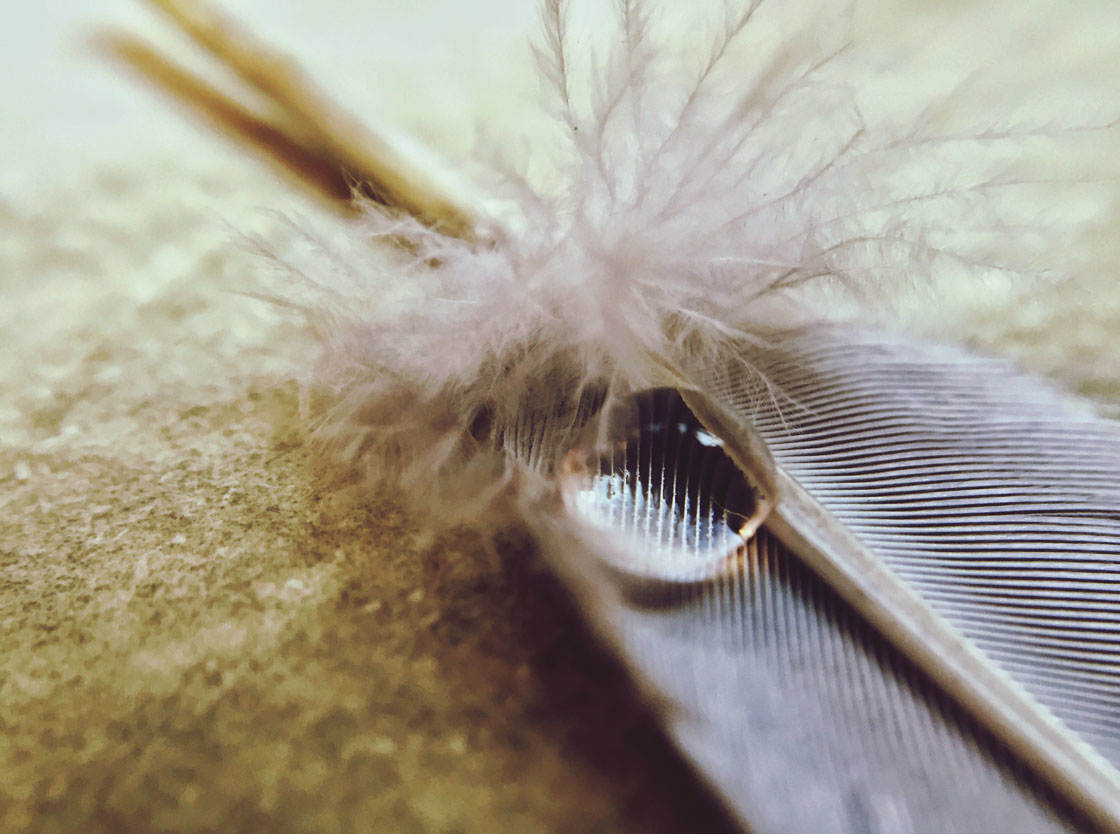 Apart from macro photos, what else do you like to shoot with your iPhone?
I usually stick to photographing nature, such as flowers, trees and landscapes. But I'm also drawn to abstract photography and textures.
I love the simplicity of minimalist photography – it's so clear and uncluttered. But I've still got a way to go with identifying possibilities. It's something that I'll keep working on.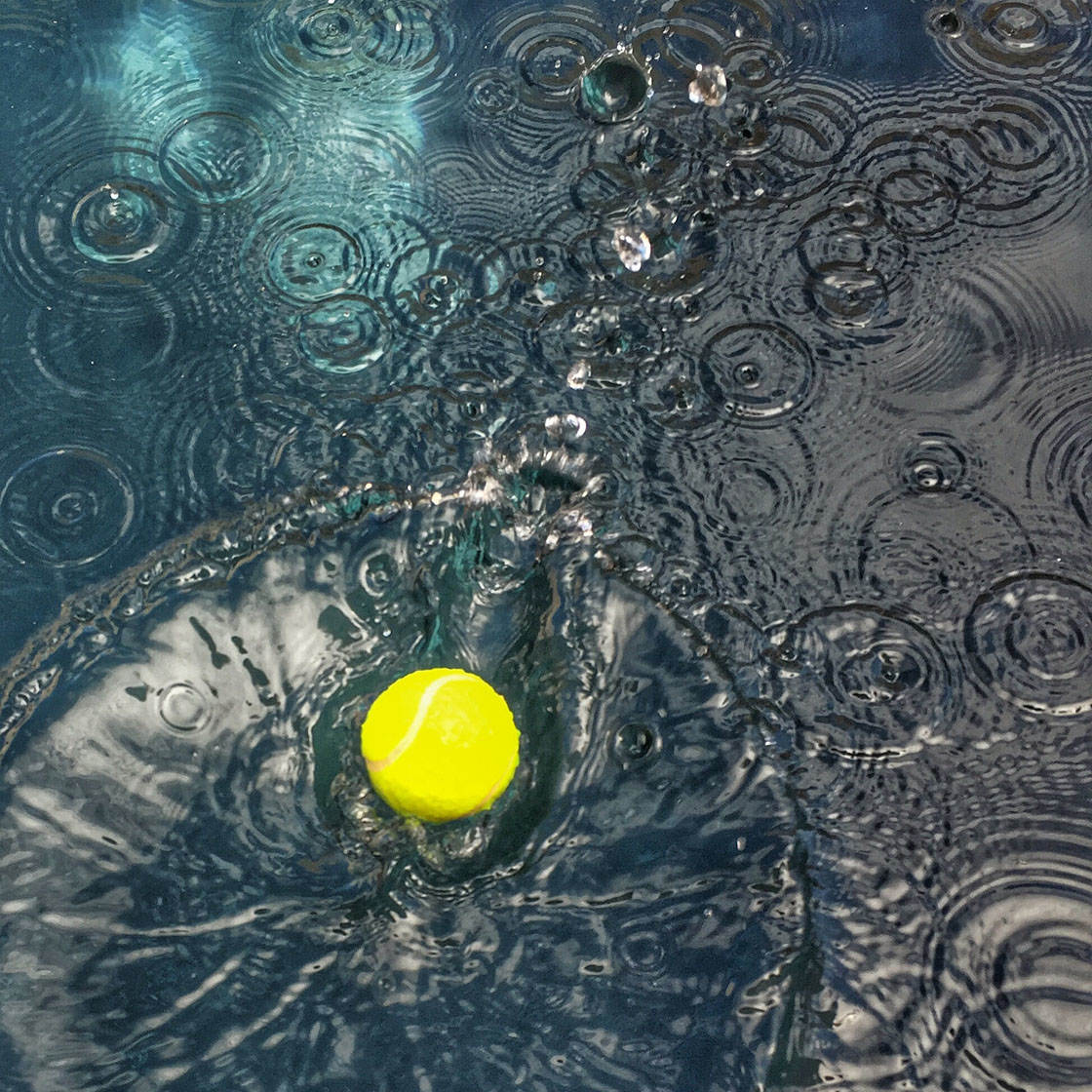 You've enrolled on our iPhone Photo Academy and iPhone Photo Masters courses. How have these learning experiences changed your approach to photography? 
I joined the iPhone Photo Academy and iPhone Photo Masters course late last year. This ongoing photographic journey is one of discovery and delight.
It's a great feeling to see an image captured and edited, then displayed for others to see. And likewise, to view images shared by other students.
Firstly, it's made me so much more aware of the capabilities of the iPhone camera. I honestly understood so little of the functionality of the iPhone camera and editing possibilities. Being able to edit with so many available apps is incredible.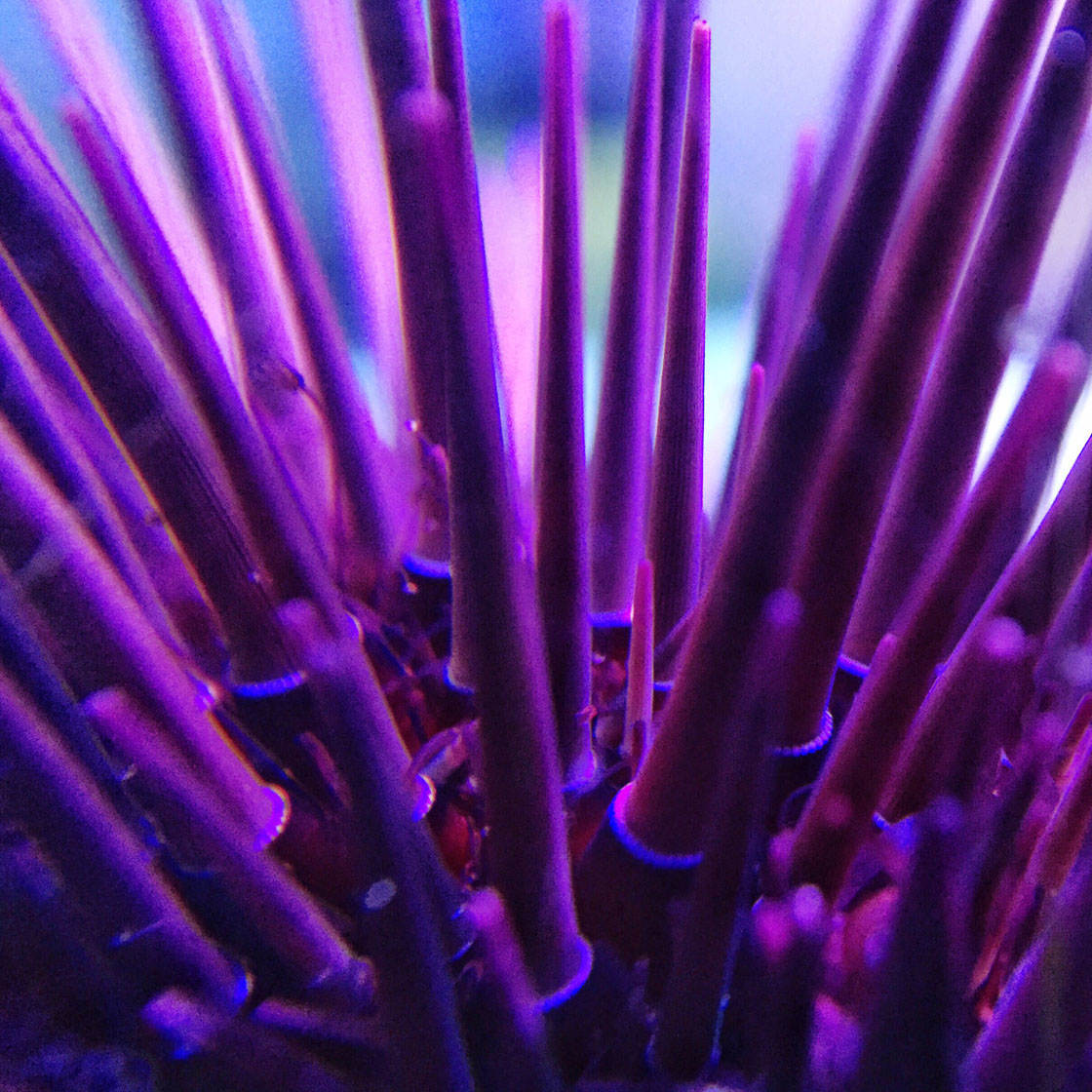 I've become much more aware of the photographic opportunities out there. I see things differently now, and I'm always looking for new images to try out.
I go to the iPhone Photo & Editing Academy Facebook page every day to participate and look at images posted by other students.
Not only do I learn from the comments and feedback on the photos that I post, but it's also possible to learn so much from looking at other people's photos.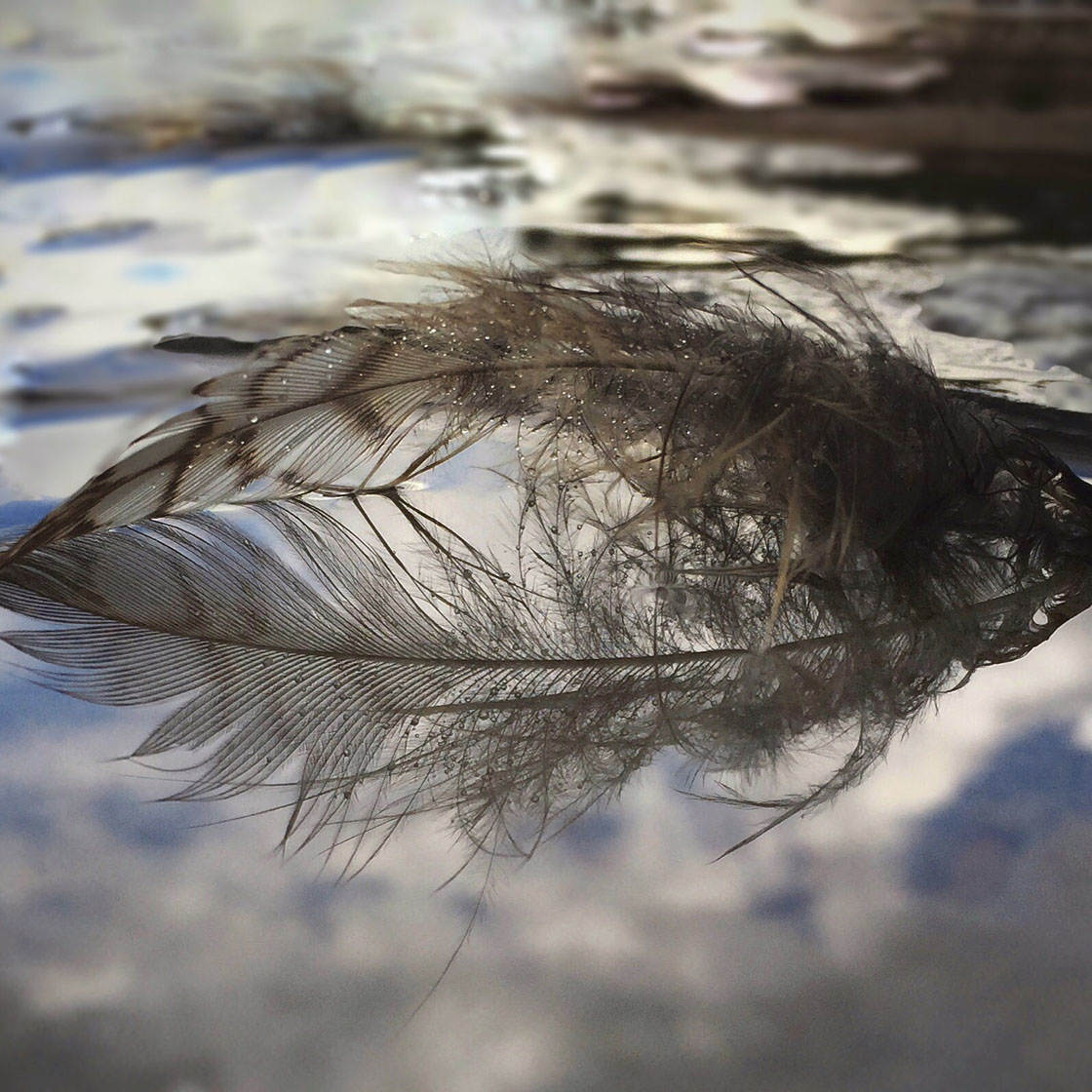 Let's talk about photo apps. Are there any apps that you use for taking photos besides the native camera app?
I've only used the iPhone's native camera app, but I recently downloaded Camera+ and plan to use that for shooting as well.
I'm still playing with it at the moment – getting used to the manual options and how they affect the image I take.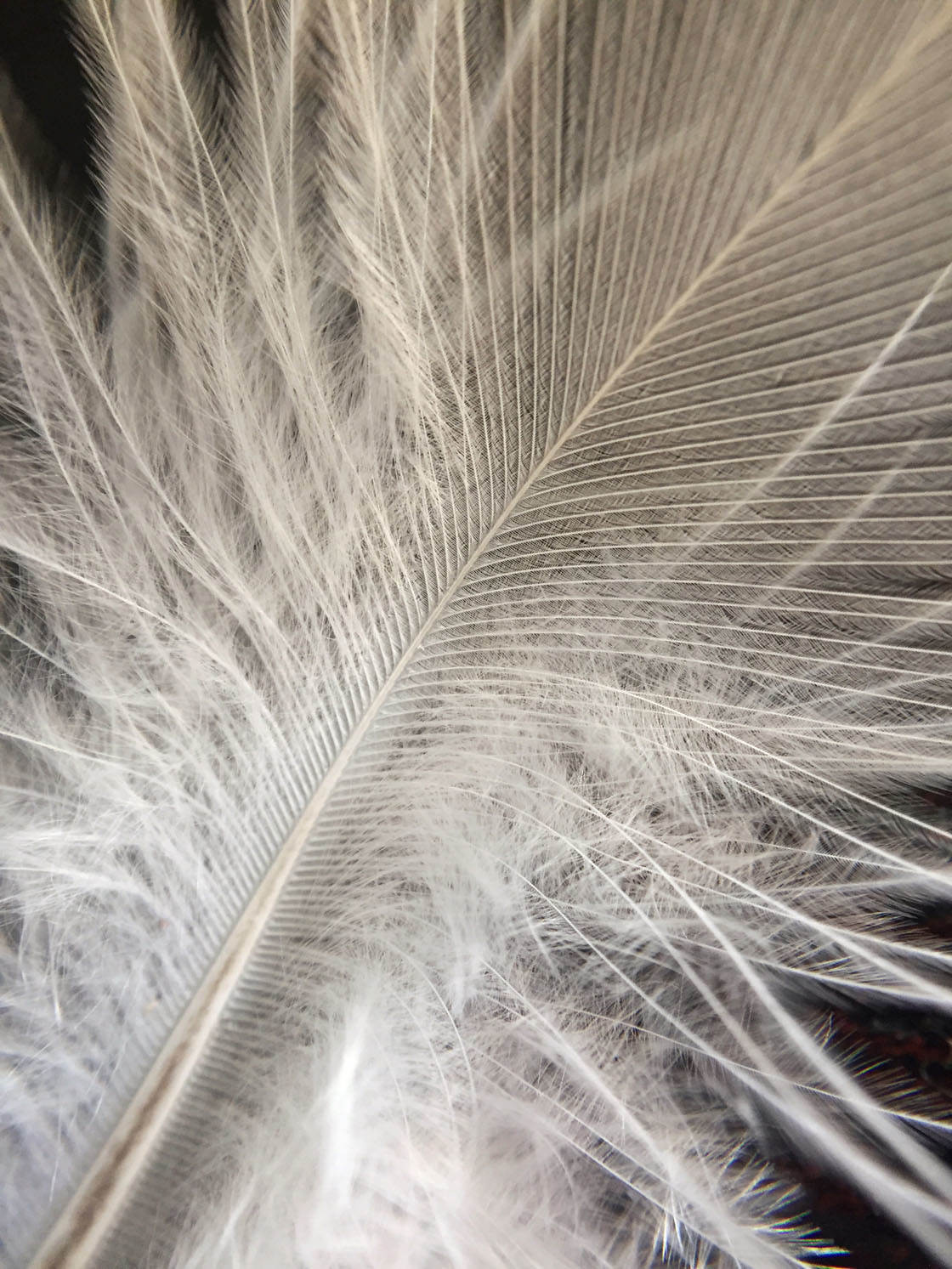 What are your favorite apps for post-processing?
I use Snapseed the most. TouchRetouch is great for erasing unwanted clutter from images. I also use Tadaa SLR and SKRWT.
I have other editing apps on my phone, such as Slow Shutter, Alien Sky and LensLight, but I use these less often.
Can you briefly explain the story and editing behind your three favorite iPhone photos?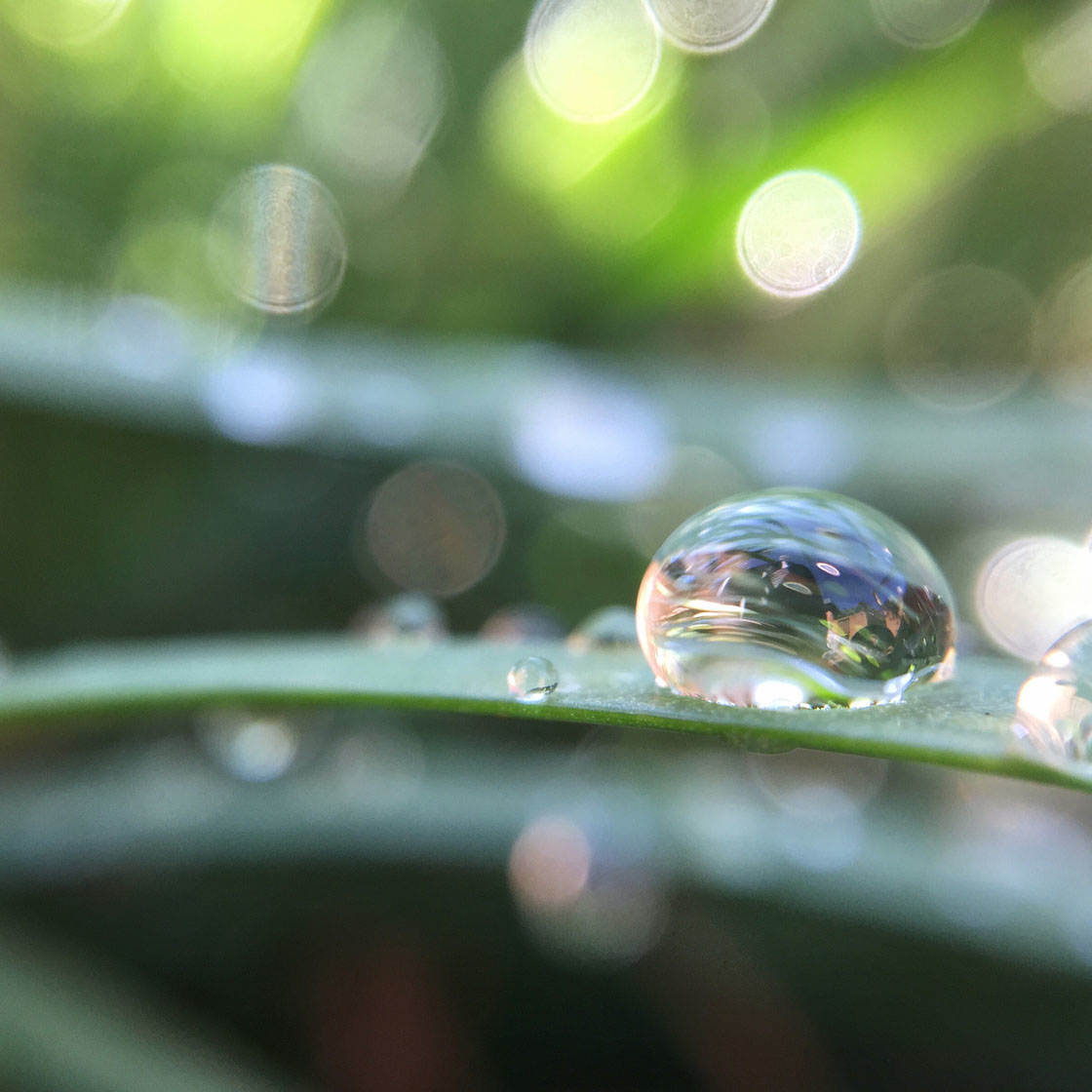 This image of a drop of water on a chive leaf was one of the first photos I took after buying my olloclip lens.
There had been a light rain shower just before sunrise. As I walked outside, a planter filled with garlic chives was shimmering with rain drops.
I got my phone and macro lens ready, then crouched down so that I was level with the leaves, balancing the phone on the edge of the pot. I moved around, watching how the light danced through the water as I took lots of shots.
I love the simplicity of this image with the tiny sphere of water and the glitter-like reflections on it. And the background has lovely natural bokeh lights going on.
I didn't have to edit this photo much. I just used Snapseed to sharpen the details and correct the brightness. I prefer to use a light hand when editing.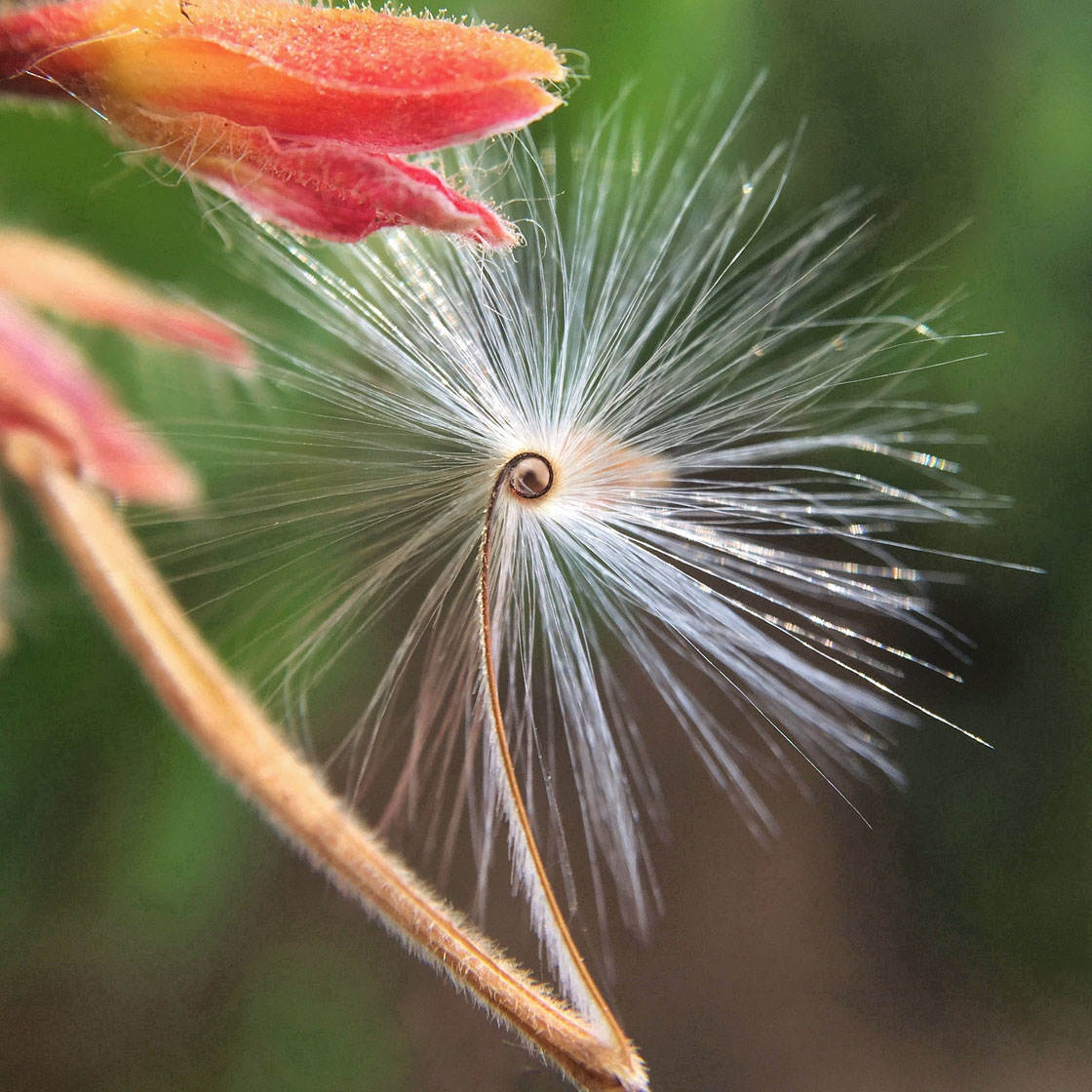 This photo of a pelargonium seed unfurling was a complete chance discovery. I was taking macro shots of a pelargonium flower at home when I noticed this tiny seed. I didn't realize just how beautiful it was until I got the macro lens to focus.
Even though this was taken during mid-afternoon (which normally isn't a good time to shoot because of the bright light), everything just came together.
The light was perfect, there was no wind, and for a change my dogs didn't come crashing through the plant I was photographing! They like a close up view of what I'm doing.
Again, there was very little editing needed with this image. I used Snapseed to crop slightly, and I sharpened the details. With the Tune Image tool, I decreased brightness and increased contrast, then decreased warmth and shadows a tiny bit.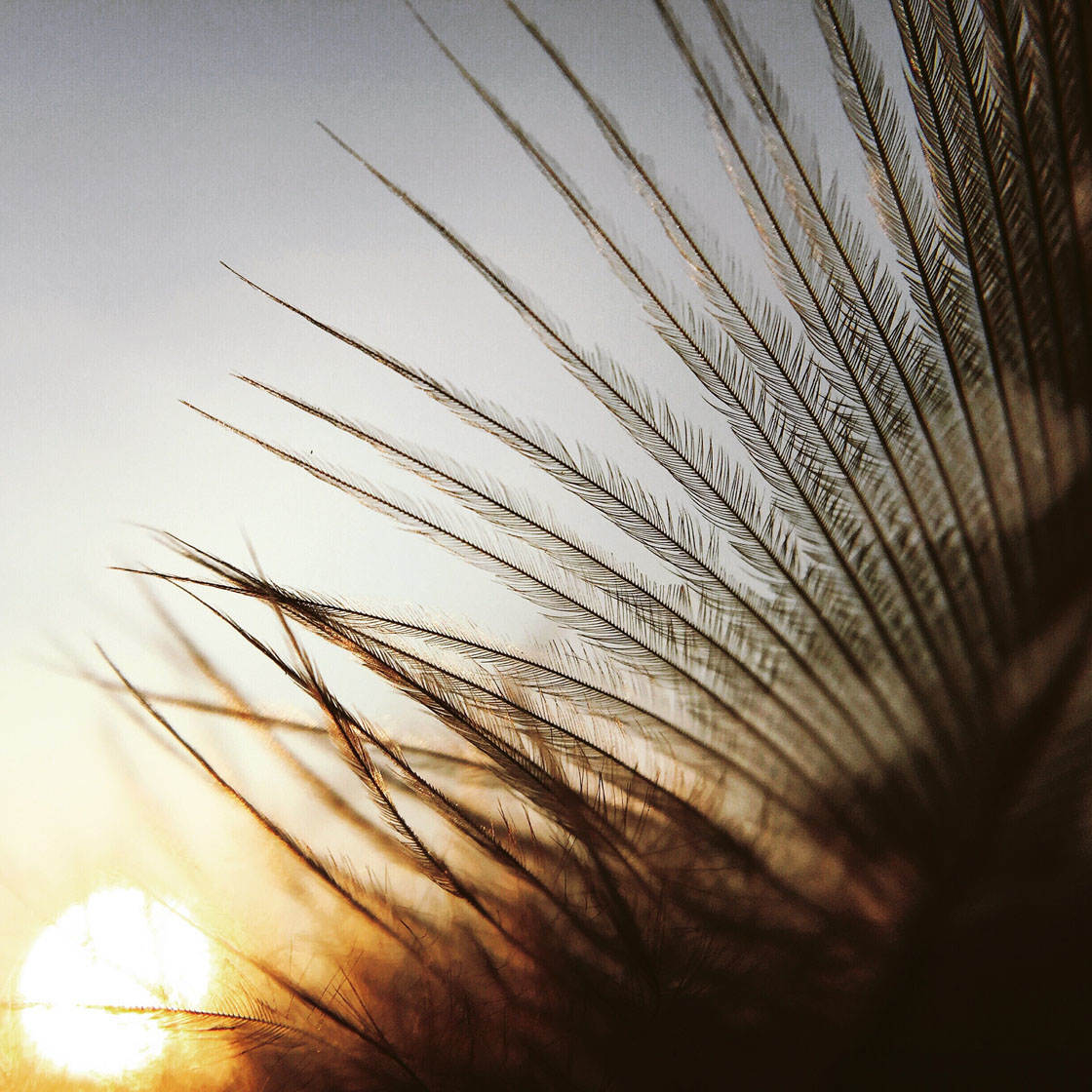 This is a still life photo that I created with a guinea fowl feather against the sun. I love feathers – they're great subjects for macro photography, and they create a lovely ethereal image.
I'd found this feather while playing golf, and a few days later a lovely clear sunset presented the possibility to put the two together.
I placed the feather on a waist high wall with the setting sun behind it, then got down low with the macro lens so that I was level with the feather. I played with the feather, moving it around, and reviewing the shots that I was taking.
In post-processing, I just used Snapseed to decrease brightness and sharpen the details of the feather.
Do you ever feel the need to use a larger format camera for your photography, or does the iPhone do everything you want?
I've never owned a larger camera myself. I used to have a small point-and-shoot camera, but honestly, the iPhone takes better quality pictures and it's always with me.
So I don't ever feel I want a large format camera – not now that I've learned to use the full capabilities of my iPhone camera.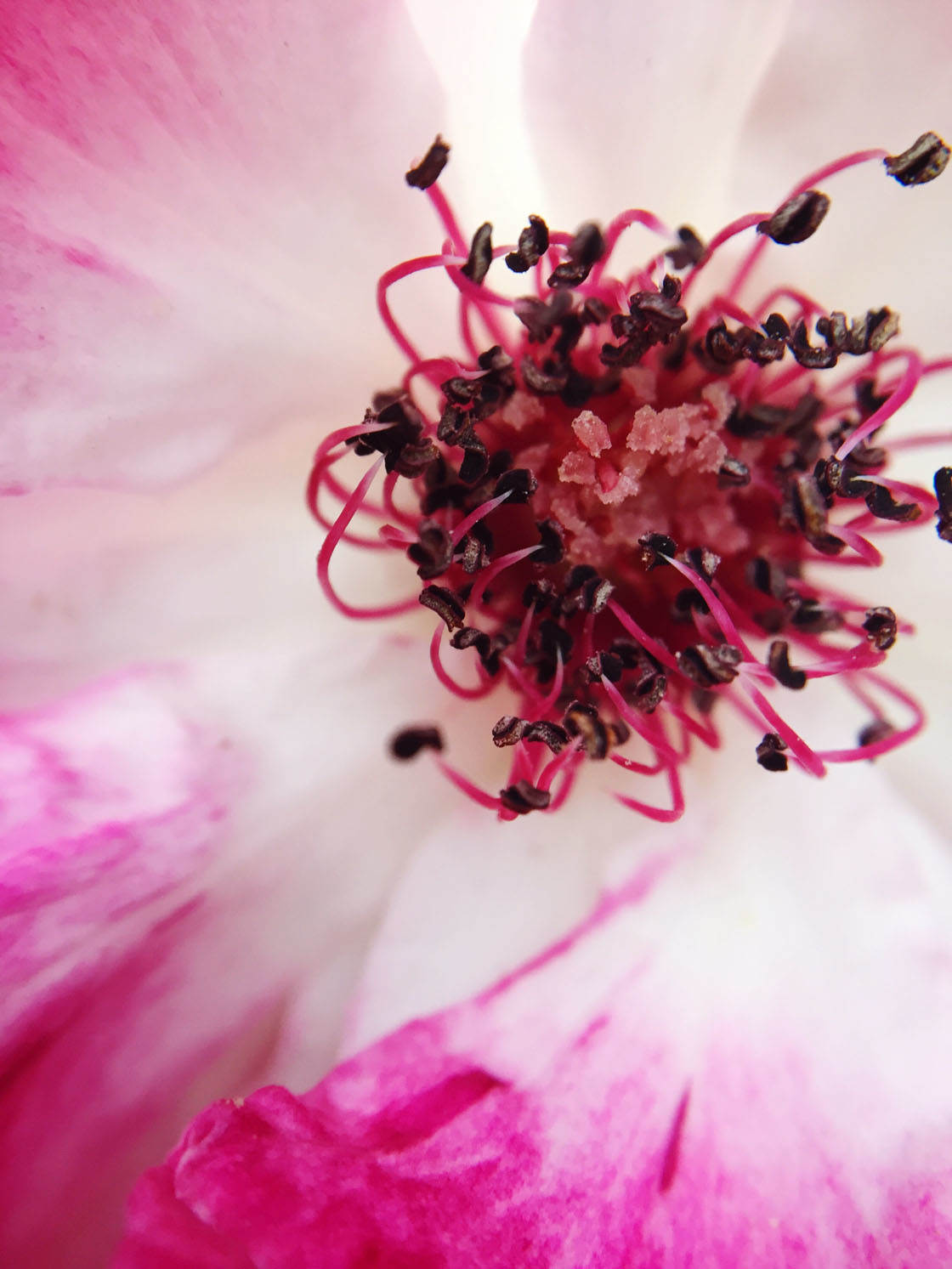 What tips do you have for beginner iPhone photographers who want to start taking more creative photos with the iPhone?
Enter your photos in assignments and competitions. The monthly assignments in the iPhone Photo Masters course are a fantastic way of learning about a new genre of photography and getting more creative.
If a photographer's image resonates with you, why not try to replicate it where possible? Keep the idea in your head, and at the next opportunity give it a go.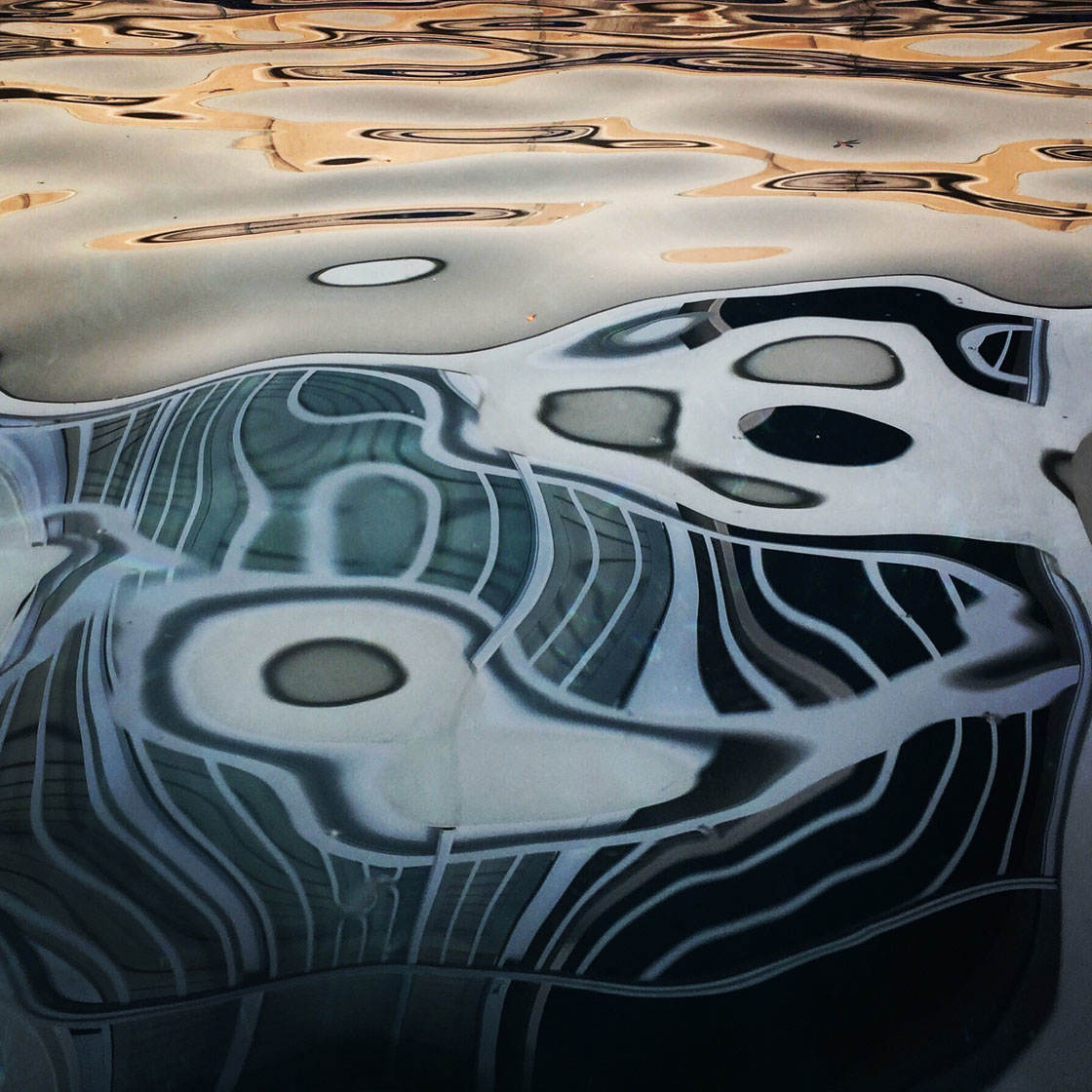 Which iPhone photographers do you admire the most?
Besides the many excellent photographers on the iPhone Photo Academy Facebook page, I also enjoy following a number of photographers on Instagram.
I really like the work of @shezasphotos, @ritaharra and @flowersandmacro (although I'm not sure they're necessarily iPhone photographers).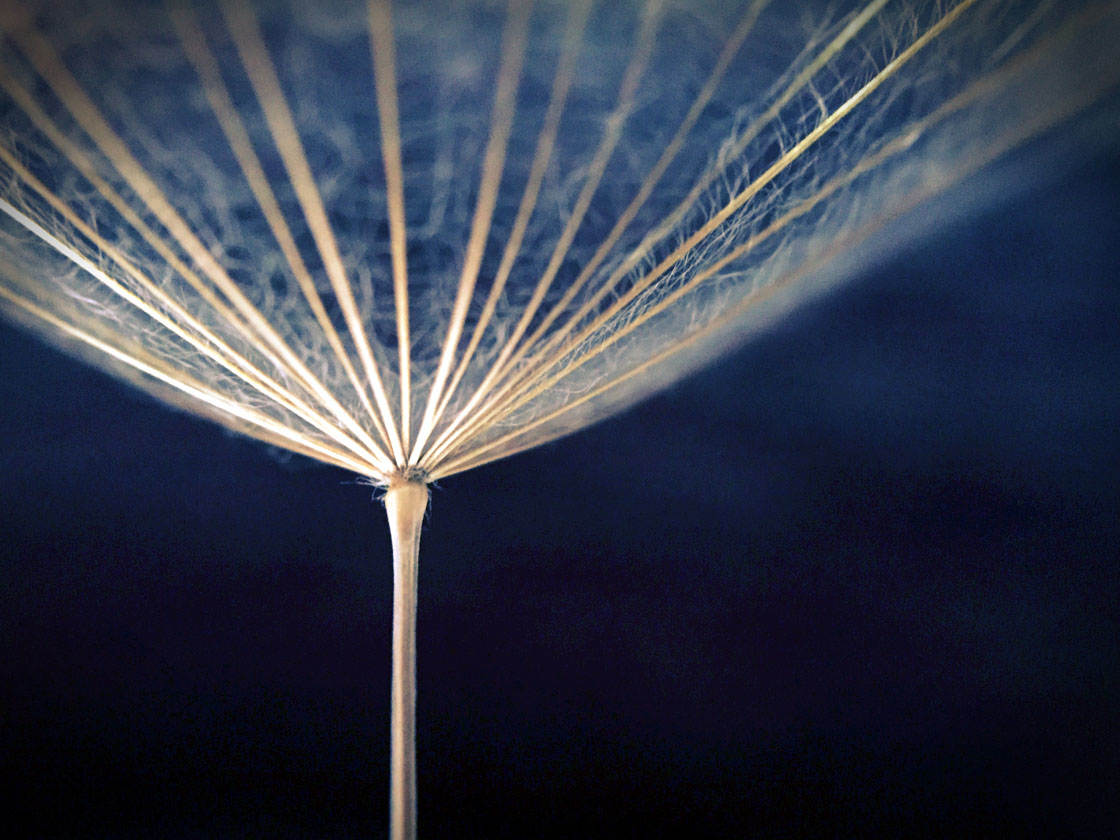 I follow @weeklymobilemacro on Instagram and enter their competitions. This keeps things fun and means that I'm always looking for something new or unusual to photograph.
On EyeEm I like the photography of Rosa Perry (@RosaPerry), Georgia Barlow (@momentsforever) and Nadine Feld (@NadineFeld). There are many more, and my list could go on and on!
Where can we see your iPhone photography?
You can see my photos on Instagram @sherolis and on EyeEm @SherryManners.