I'm really excited to share this interview with Robert-Paul Jansen, a talented photographer who takes wonderful landscape photos with his iPhone. In this interview you're going to learn more about Robert-Paul, and how he creates his beautiful atmospheric landscapes.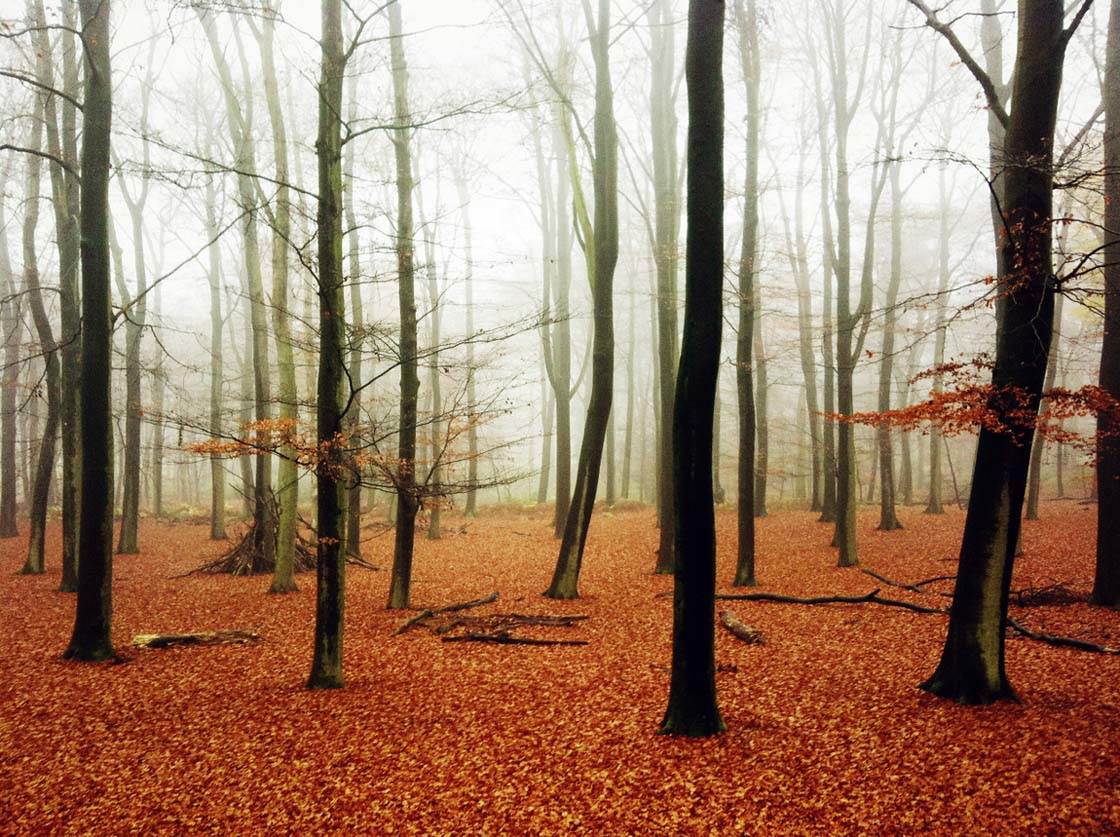 Tell us a little bit about yourself.
I'm a husband and father to three kids, living in the south of the Netherlands. Photography is my totally escalated hobby, which started to get serious four years ago when I started using my iPhone as my main camera.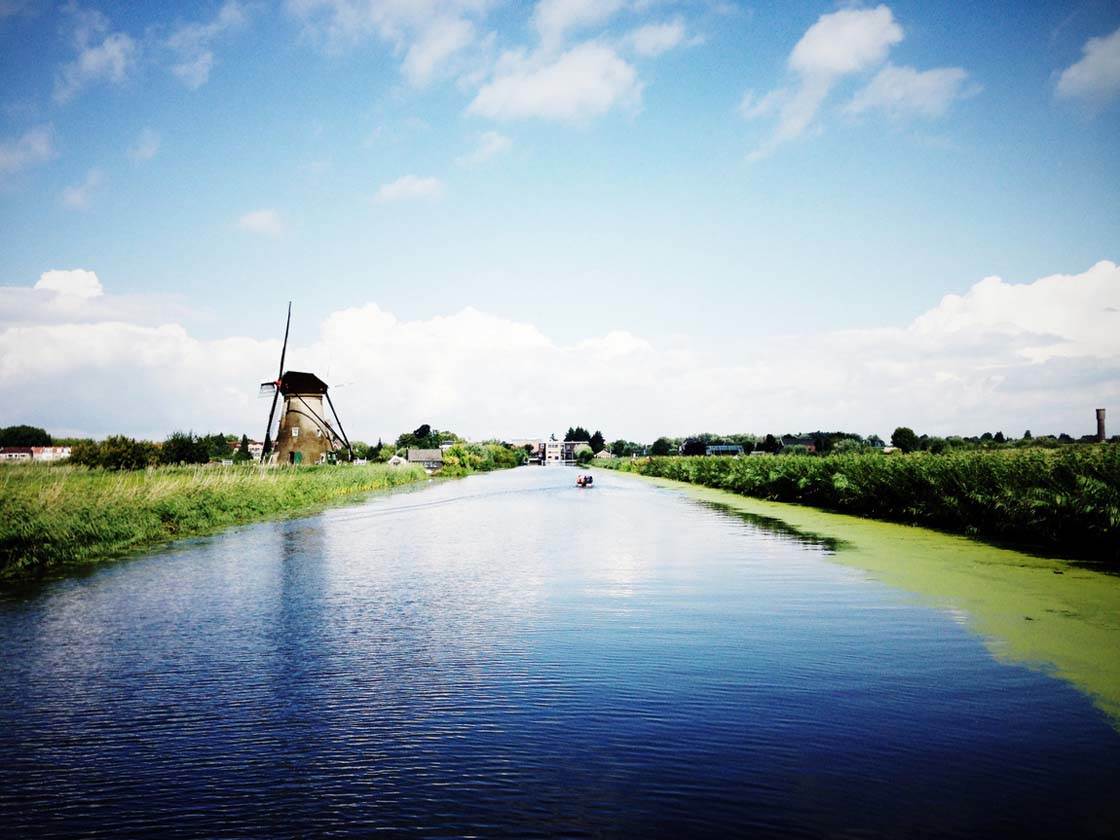 How did your iPhone photography journey begin?
I had a lot of stress and needed to go out and set my mind at ease. So I started to take photos whenever I took the dog out for a walk. I had a digital camera, but I only used that for family moments like birthday parties or Christmas.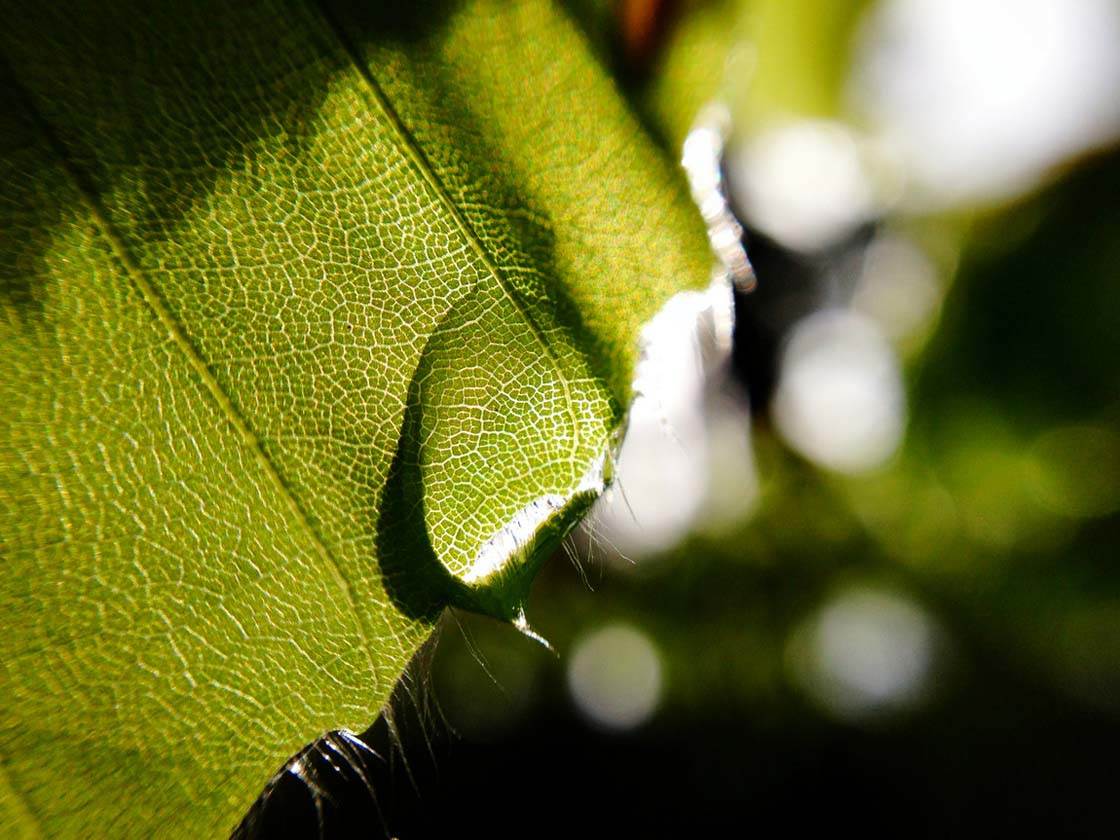 With my iPhone, I started to take photos of the world around me. Not only my family, but also the nature surrounding me.
What inspired you to take photos with the iPhone?
I've always been interested in photography, and when I got my first iPhone I started searching for iPhone photography on Flickr.
There I noticed the work of people like Sion Fullana, Dan Berman, Dominique Jost and others.
They made me see that you can do amazing things with that telephone with the tiny sensor inside. Their work made me want to go out and use that iPhone to create beautiful landscapes.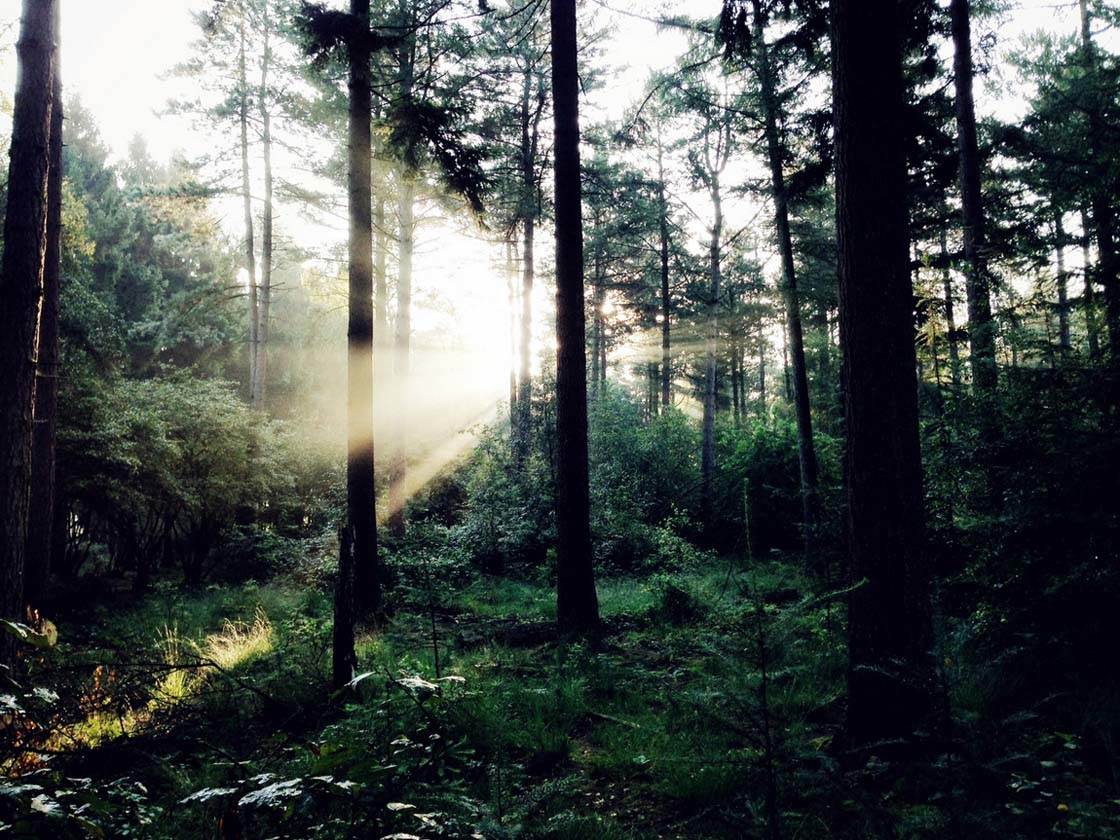 In that same period I won the great CrossProcess app through Twitter, and that made me start this journey.
You primarily take landscape photos with your iPhone. What draws you to landscapes over other genres of photography?
I really love photography in general. It's just that I live in an area with a lot of forests and a beautiful river that made me go out and do landscape photography.
Had I lived in a city I definitely would have been doing street photography right now, something I love to look at.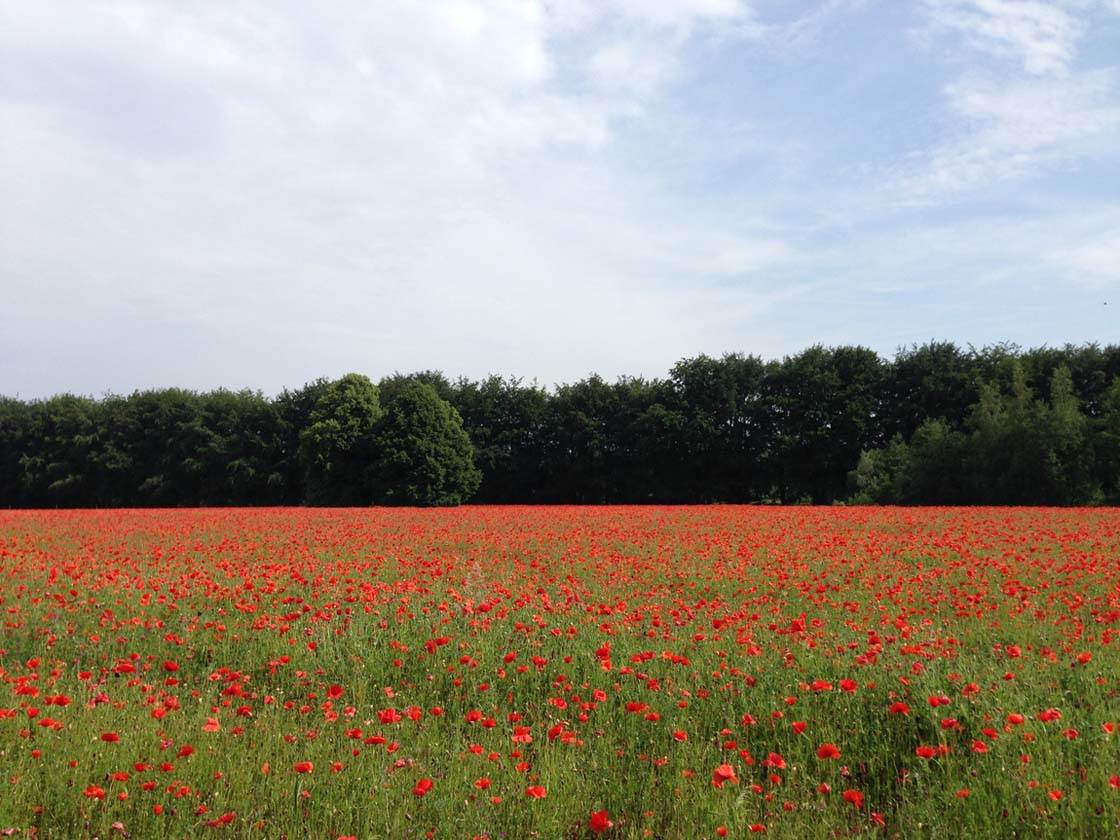 I also take a lot of photos of my family, but have decided to keep my children from social media. So it was very natural to me to do landscape photography and share that online.
A big bonus is that I love to wander in nature, and I have been appreciating that even more because I look at the world differently right now.
Many of your photos are shot in fog. What impact does the weather have on landscape photography?
Landscape photography wouldn't be as beautiful without clouds. I hate to go out on a sunny day with a blue sky. The light is awful and the sky is so dull.
Just look at the old Masters – their paintings are usually interesting because of the beautiful clouds they paint in their work.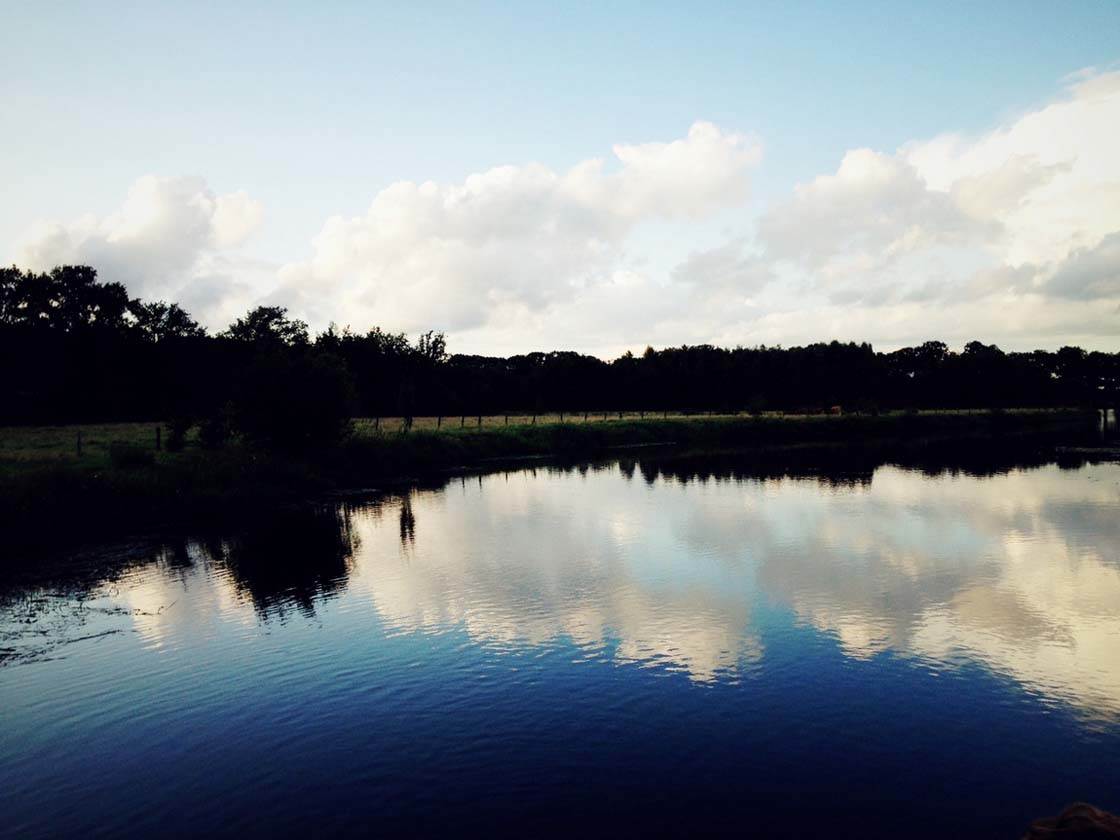 I love clouds, and I love mist. Mist just adds so much drama to the photograph. I would love to live in a country with high mountains. But we've got seasons in this little flat country, and seasons and weather make landscapes so beautiful in the Netherlands.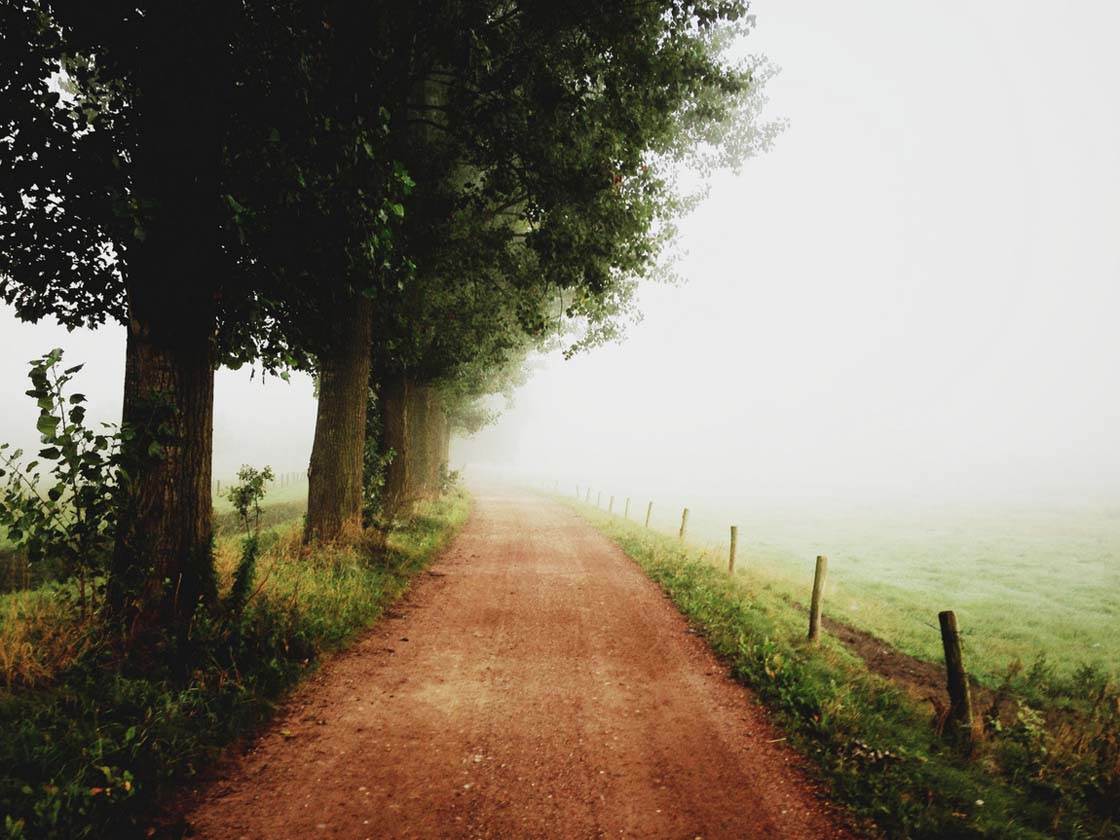 I would say weather is the most important thing for landscape photography. A change in weather also changes the scenery, and with that the photo.
I used to take the same route for three years when I would go on a photowalk, and the change in weather made it so interesting to me. The same scene would be different every week that I passed it.
Are there any apps that you use for taking photos besides the native camera app?
Sure. Apps are so much fun and I love experimenting with them, although I do that less now than I did when I started using the iPhone.
I used to have 50+ apps on my iPhone, but now I don't think I have more than 10. That's mainly because apps nowadays are so enhanced and have so many features that you only need a select few to do everything you need.
For quick photos I still use the native camera app. It's just so fast to open that app from the lock screen. One swipe and you're set.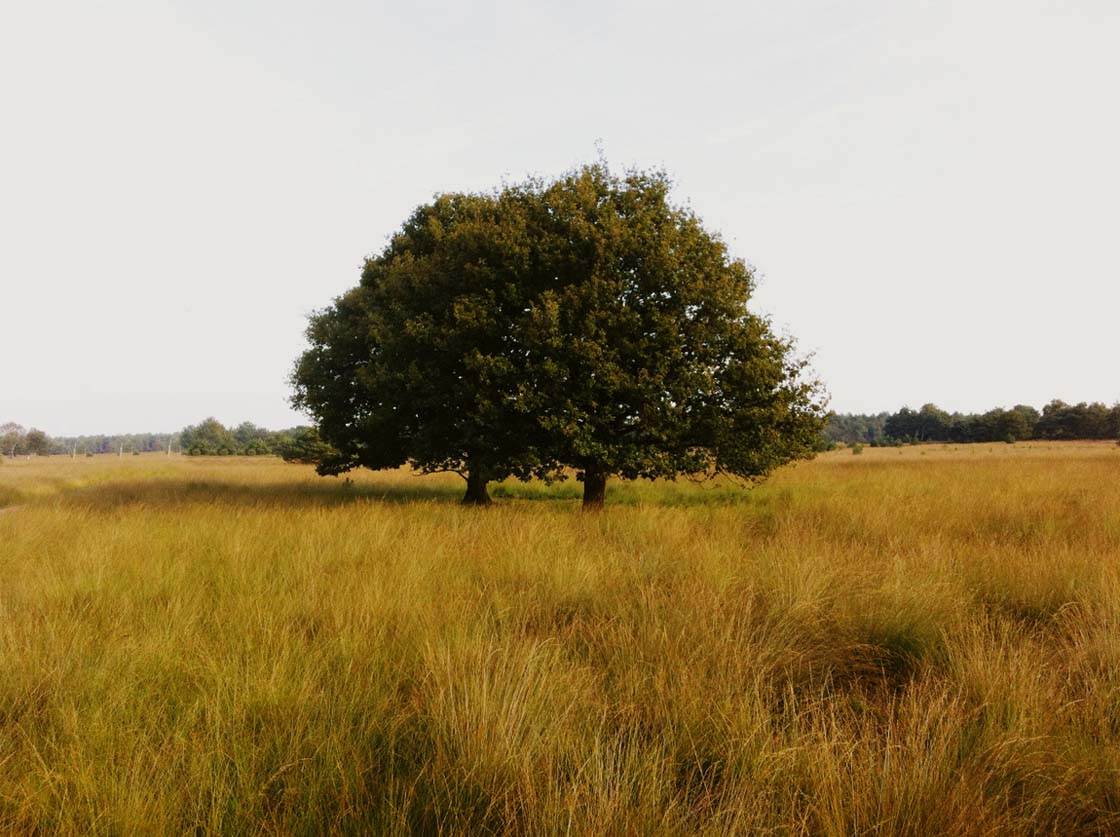 But I usually use Mattebox to take my photos. I love the way the shutter works, and the quality of the photos out of that app is unbelievably high. It's really one of the most underrated iOS apps around. It should have been on the number one spot of iTunes since the day it came out.
I also use the Hipstamatic app. I've used it since the day I started using my iPhone, and I really recommend it to everyone starting with iPhone photography.
Average Camera Pro is the app I use to make long exposures.
What are your favorite apps for post-processing?
I only use three at the moment. Mattebox 2.0, VSCO Cam and Litely. I could live with using just one of these three apps. They're simple to use and have great filters and tools.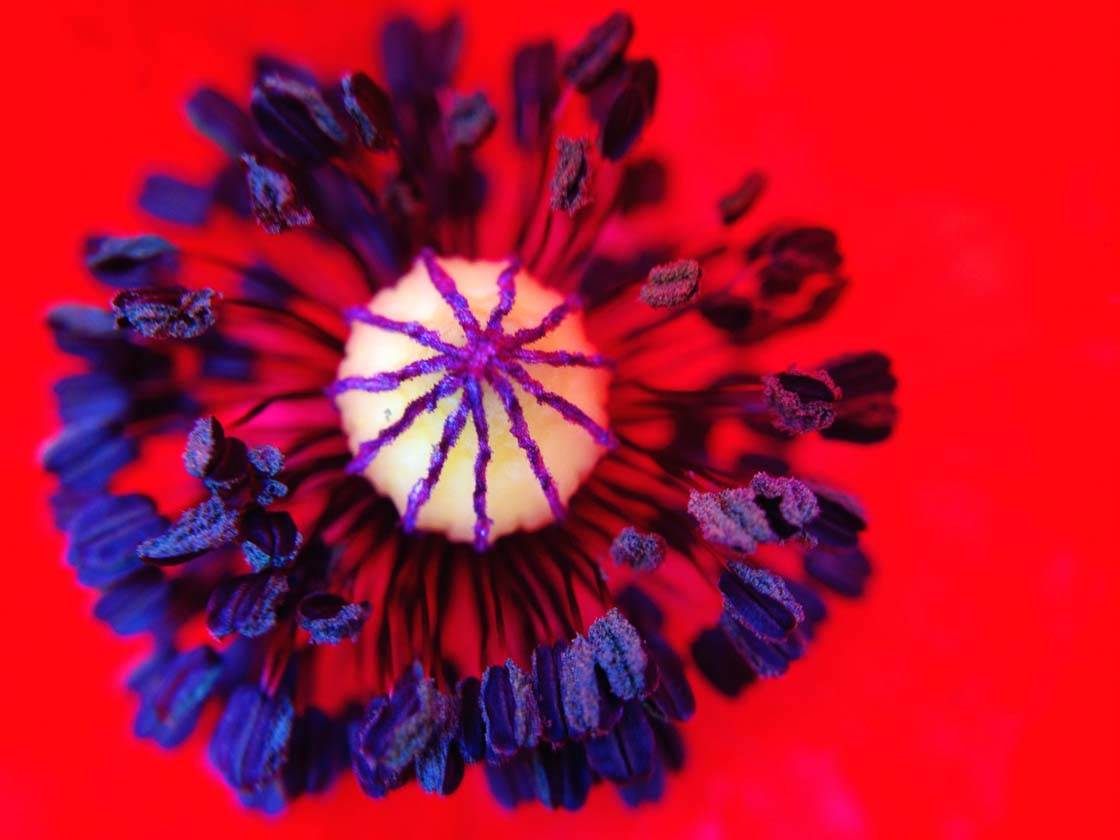 VSCO Cam and Litely both are free with in-app purchases. I love the VSCO grid that comes with the VSCO Cam app. It's such a great way to discover new work and put your own iPhone photography online.
Do you use any iPhone photography accessories?
I use the GorillaPod Hybrid Tripod and GorillaPod GripTight Mount. I use them, together with the Average Camero Pro app to take long exposures with the iPhone. The GorillaPod is a wonderful tool which enables you to put your iPhone anywhere you want.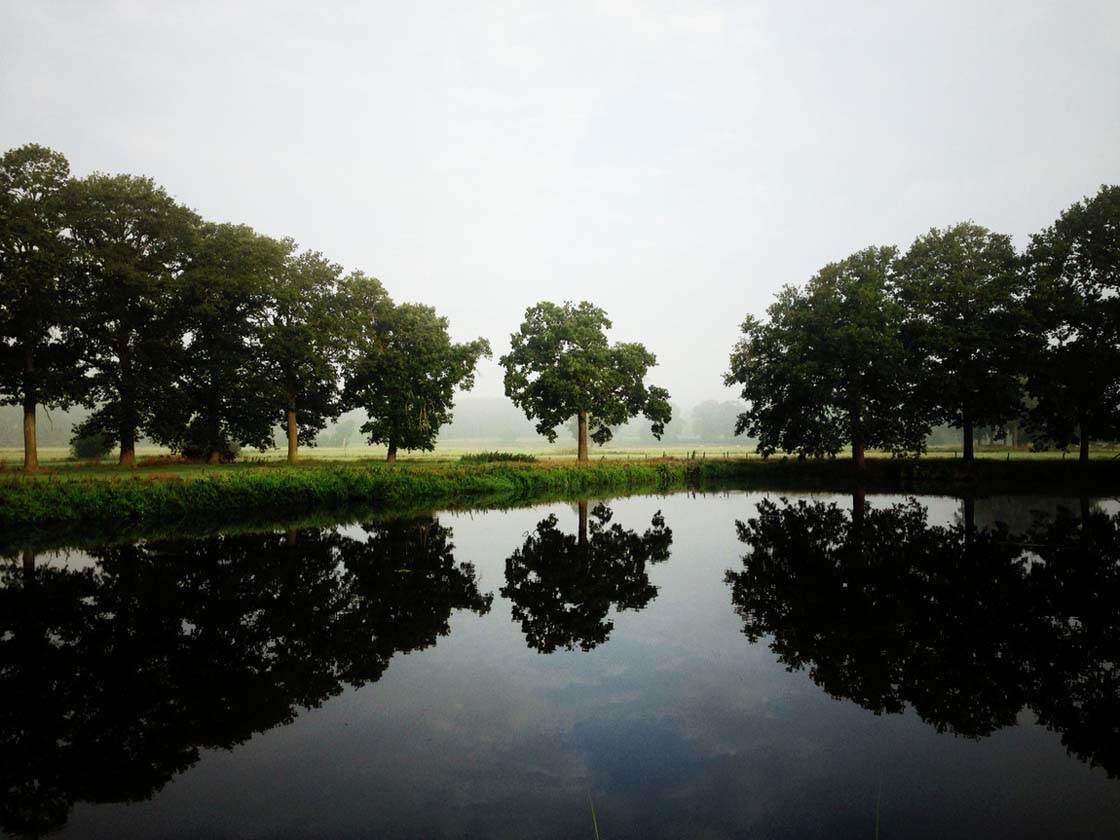 I've also got the Olloclip 4-in-1 lens to expand the lens of the iPhone, which I'm very happy with.
Can you briefly explain the story and editing behind your three favorite iPhone photos?
It's so hard to select three of my favorite photos, so I've chosen ones which I've taken while I wasn't on a photowalk or looking for a moment to capture.
These three photos are all taken because I saw something that caught my eye, and I could take a photo of it because I had my camera (iPhone) with me.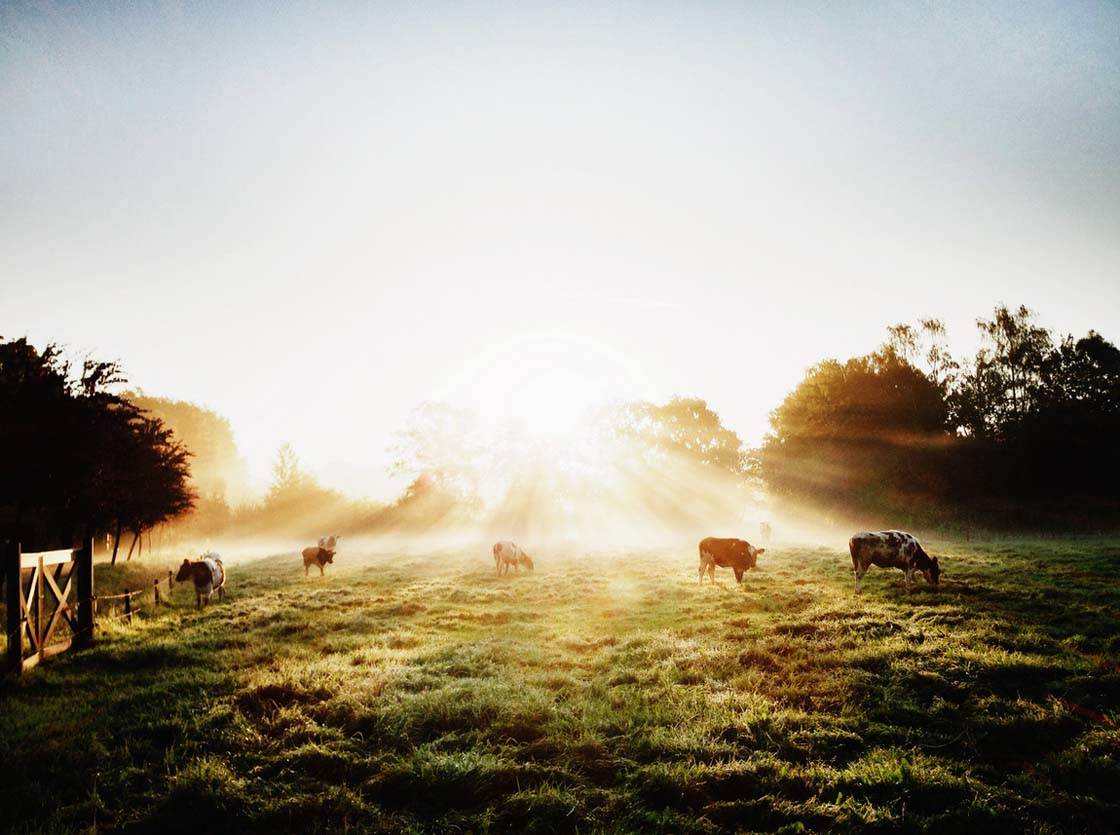 I was just on my way to work when I saw these cows in a foggy field. I stopped my car and took two photos at different exposures with the Bracket Mode app, exposing both on the sun and the foreground.
I then combined the two photos in ProHDR to create this exposure. I processed the photo with the VSCO editing tools.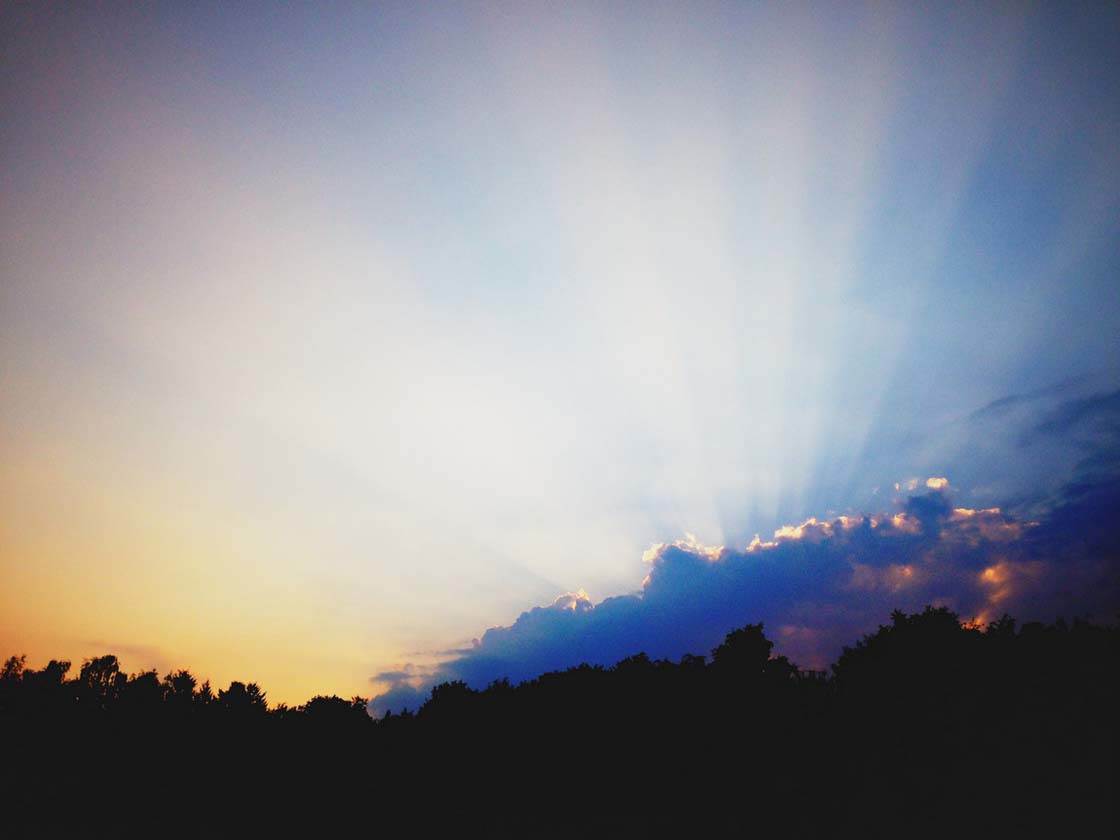 I was taking some photos for the launch of the Mattebox app when, during a walk with my dog, the sun set and showed her hidden glory.
Although it was too dark for the iPhone, it was the best photo I took that week, and it was used on the website of Mattebox. It is taken and edited with the Mattebox app. With photos like this I usually just expose on the sky, making the foreground dark.
I'd taken my two sons to their game of hockey, when I couldn't resist and sneaked out during the warm-up to take some photos in the thick mist.
Photo opportunities like this are one of the benefits of having your iPhone (camera) with you all the time. The image was taken with Mattebox and edited in VSCO Cam.
You've been using the iPhone as your main camera for several years. How has this influenced your photography?
Using my iPhone has taught me so much about photography. The iPhone really is one big viewfinder!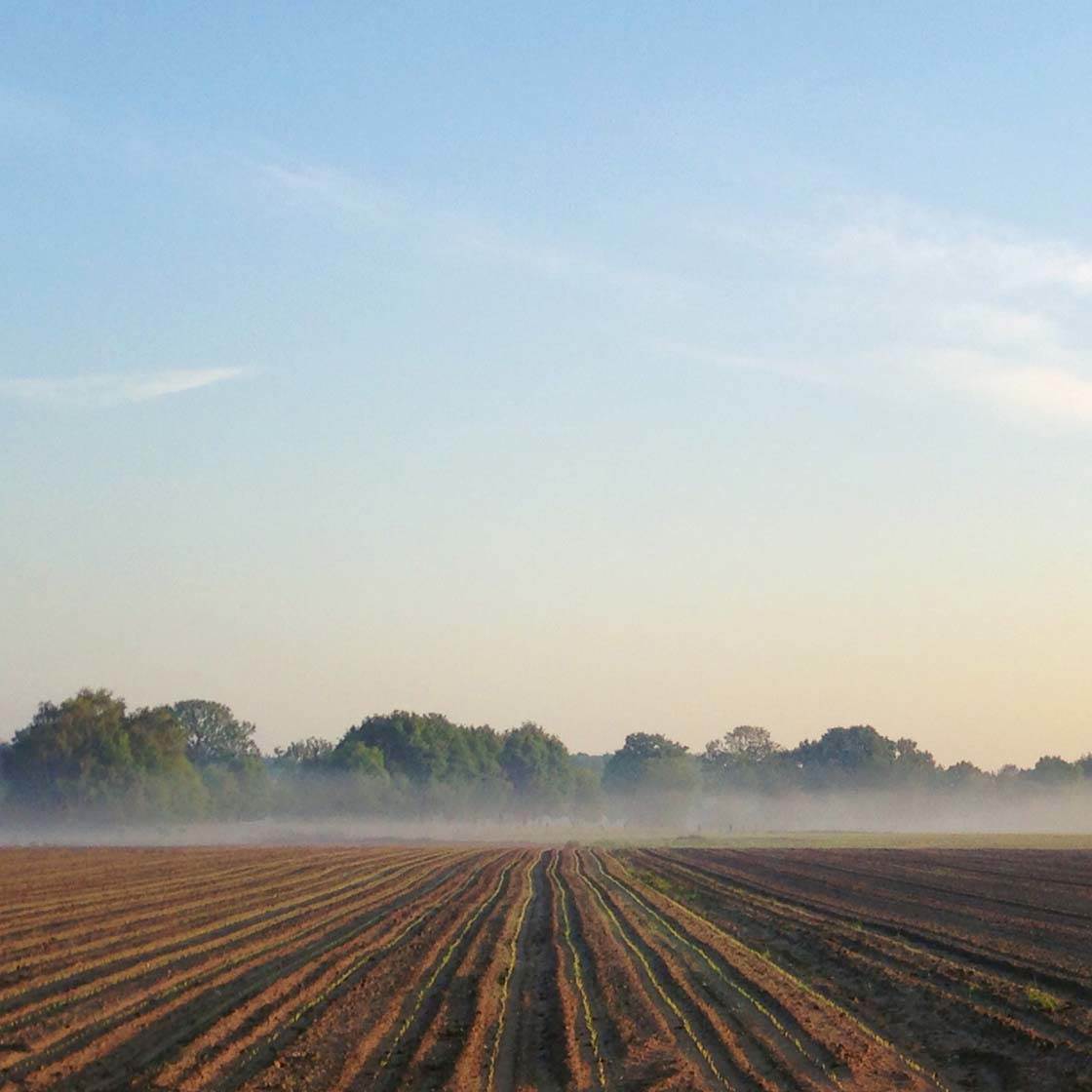 The limitations of the little sensor in the iPhone, and the fact that I had my camera with me all the time, made me look differently at the world and made me push the boundaries of the possibilities of the iPhone.
These two things really made me learn so much about photography in general.
What tips do you have for beginner iPhoneographers who want to start taking creative photos with the iPhone?
Practice, practice, practice. You should have the camera ready for everything. Get to know the sensor, lens and a few apps by using it everywhere and every time.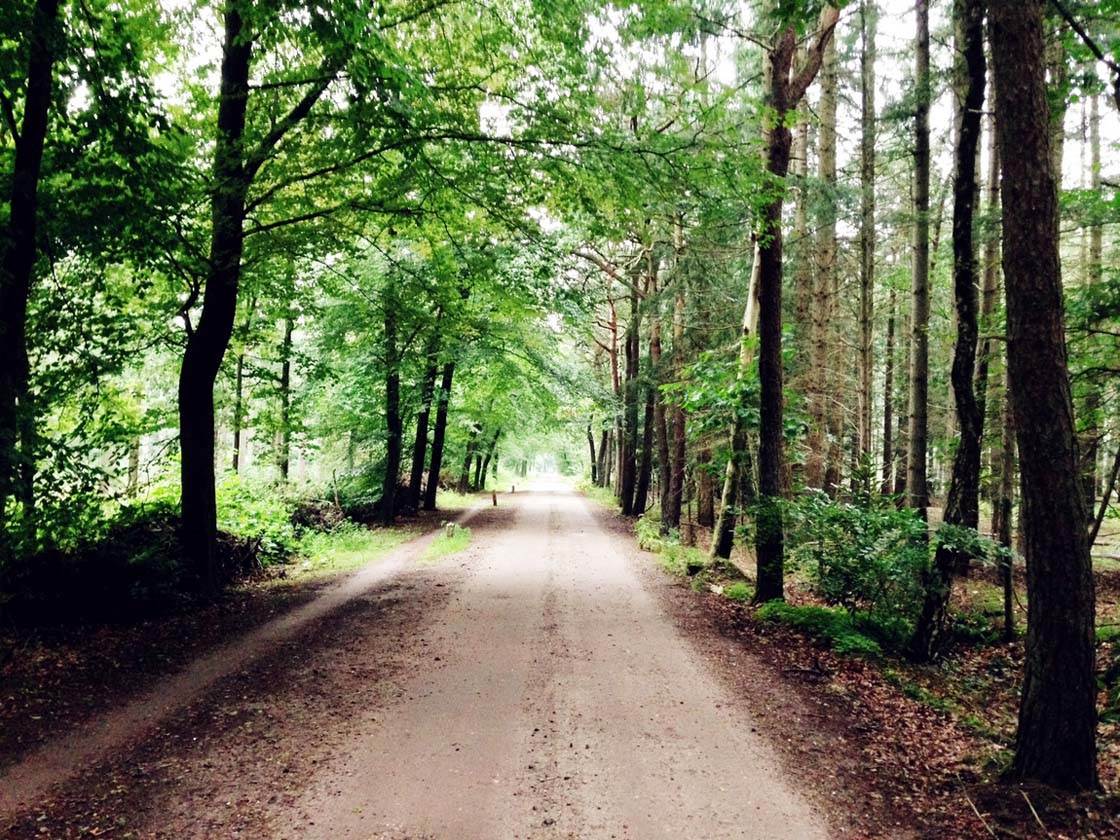 Also, look online and follow people who you admire, and use that to create your own style. Don't just copy them, but get inspired and learn from their work.
Don't be afraid to ask a question when you've got one. I found that most iPhone photographers really are great people who don't mind helping out other people.
Which iPhone photographers do you admire the most?
There are so many great photographers, and it's really hard to pick just a a few. But to name three… Arthur Chang, Chris Ozer and Finn Beales.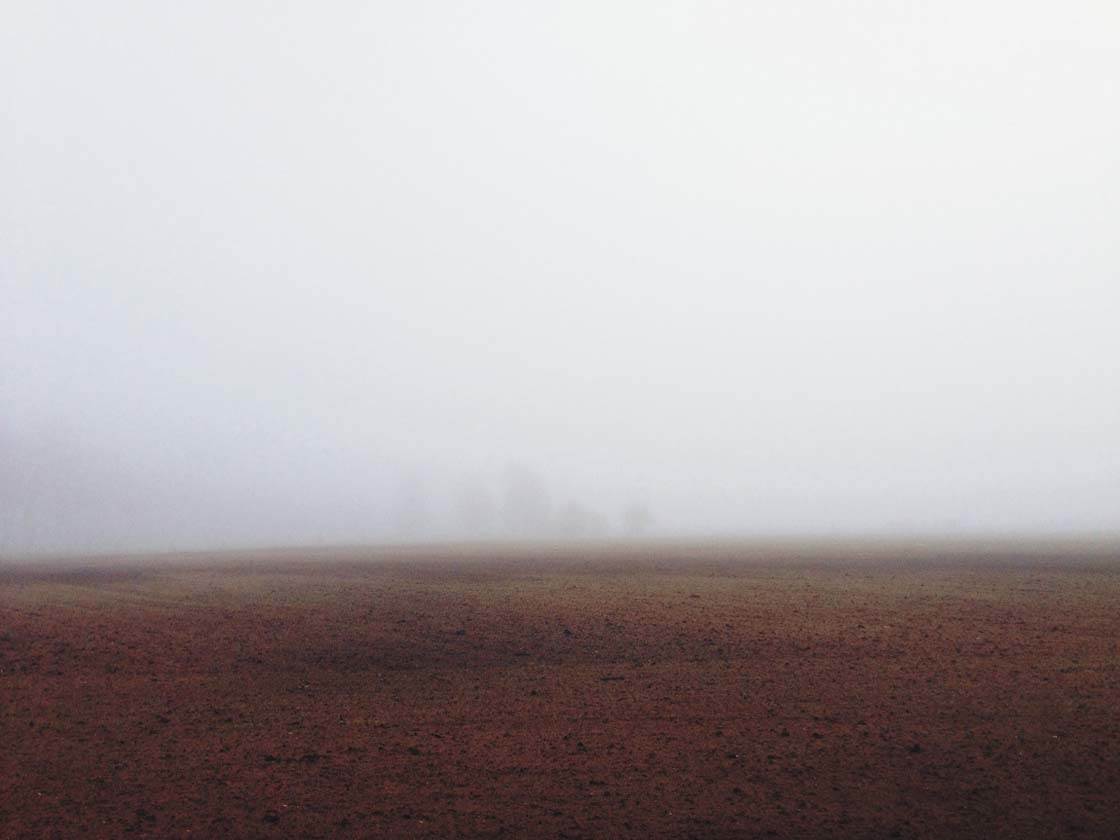 Where can we see your iPhone photography?
My iPhone photography is shared on Instagram. Non-cropped photographs can be found on my VSCO grid.
You can also see my photography on my website, and and my images can be licensed through Stocksy.