Are you looking for ways to get your iPhone photos noticed, and start earning money from your work? Once your photography gets to a certain level, just sharing your images on social media isn't enough. If you want to really get your work "out there" you'll need to start promoting your photography in more innovative ways. In this tutorial you'll discover eight highly effective methods to get great publicity for your photography, and hopefully make a bit of cash in the process!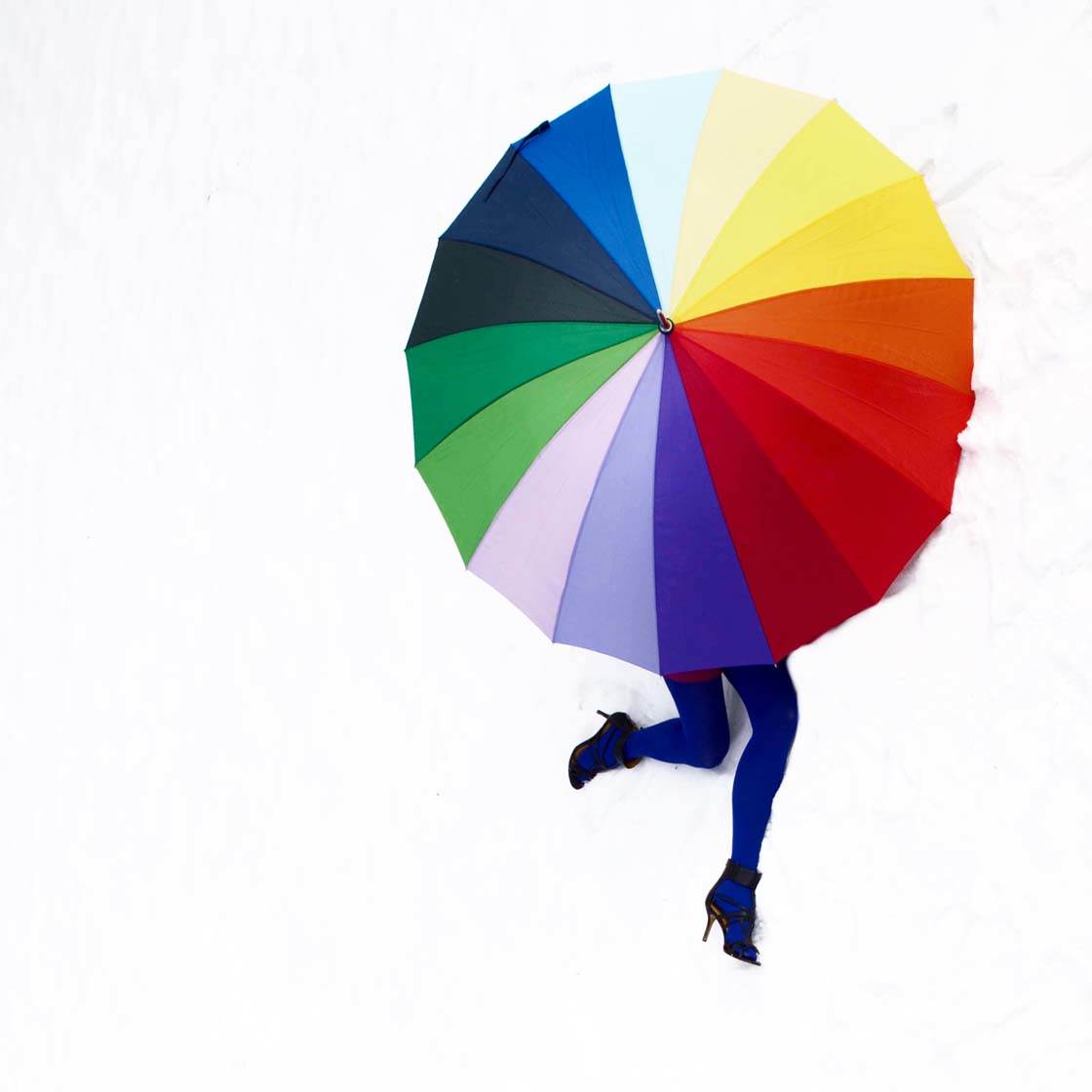 1. Collaborate With Businesses
Businesses are always looking for new ways to grab the public's attention, and you can help them achieve this through your photography.
Photos of their merchandise can be used for their social media channels. Photos of scenes that portray current trends can be useful for their displays, for example, a patriotic theme for the 4th of July, summery scenes, winter scenes, cityscapes, etc.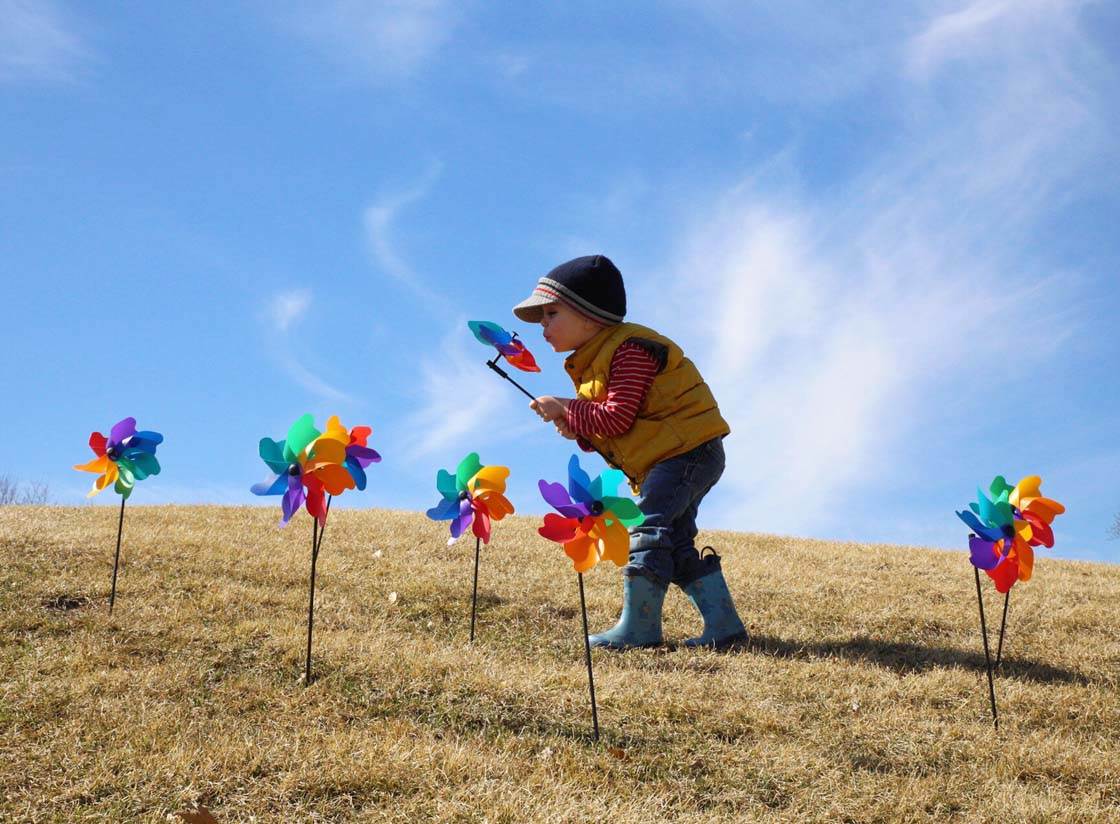 And of course they appreciate any photos of their goods that you share with others on your own social media.
So how do you get a business to start using your photography? Well, unless you're already an established photographer, they're unlikely to come to you. So you'll need approach businesses and retailers with your ideas.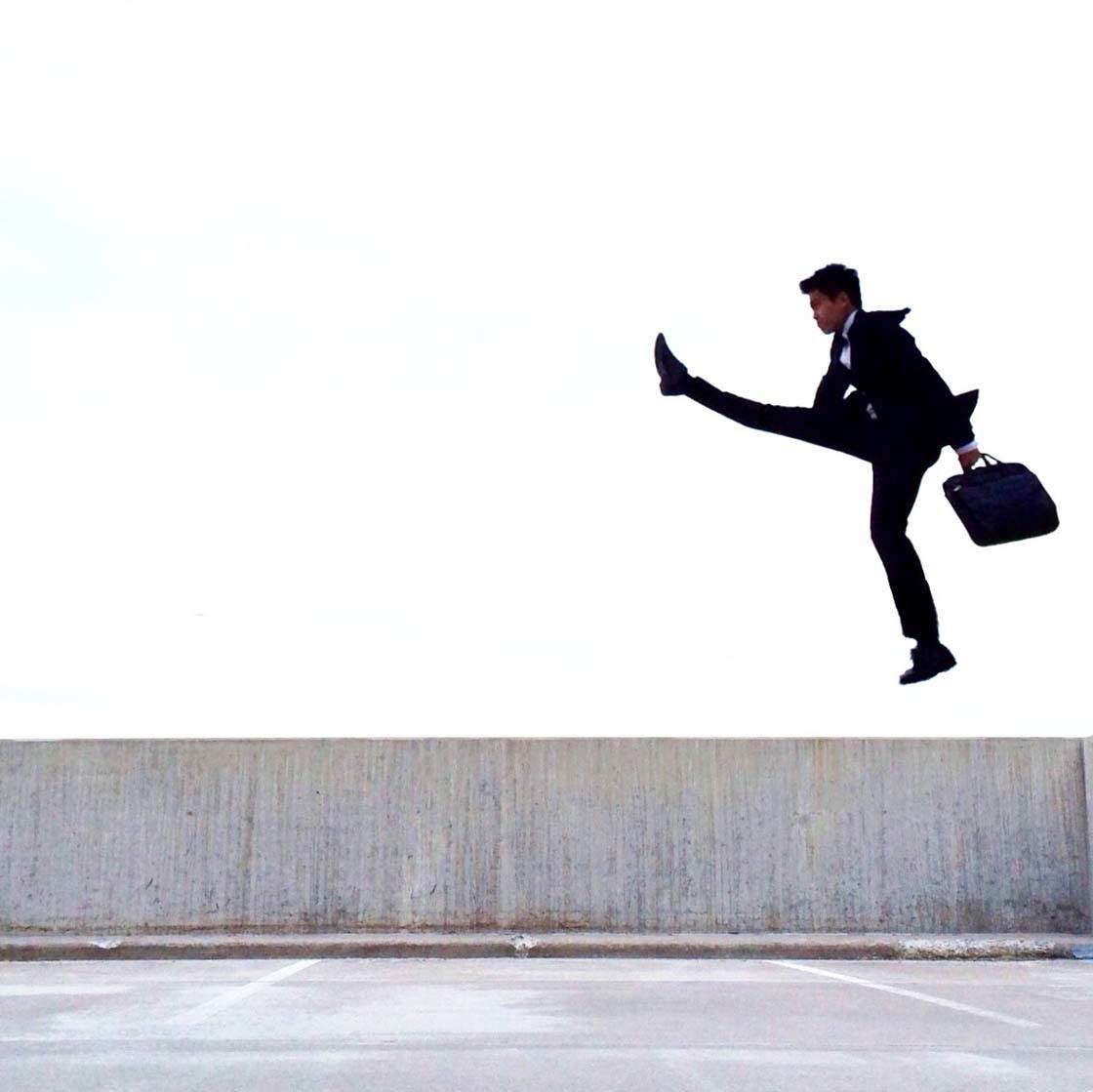 Here's an example of an opportunity that arose for me recently… I'd been occasionally chatting with a local boutique on Instagram – just commenting on one-another's photos.
One day I drove by their store and decided to pop in. It was so fun to meet the owners in person and we all hit it off right away.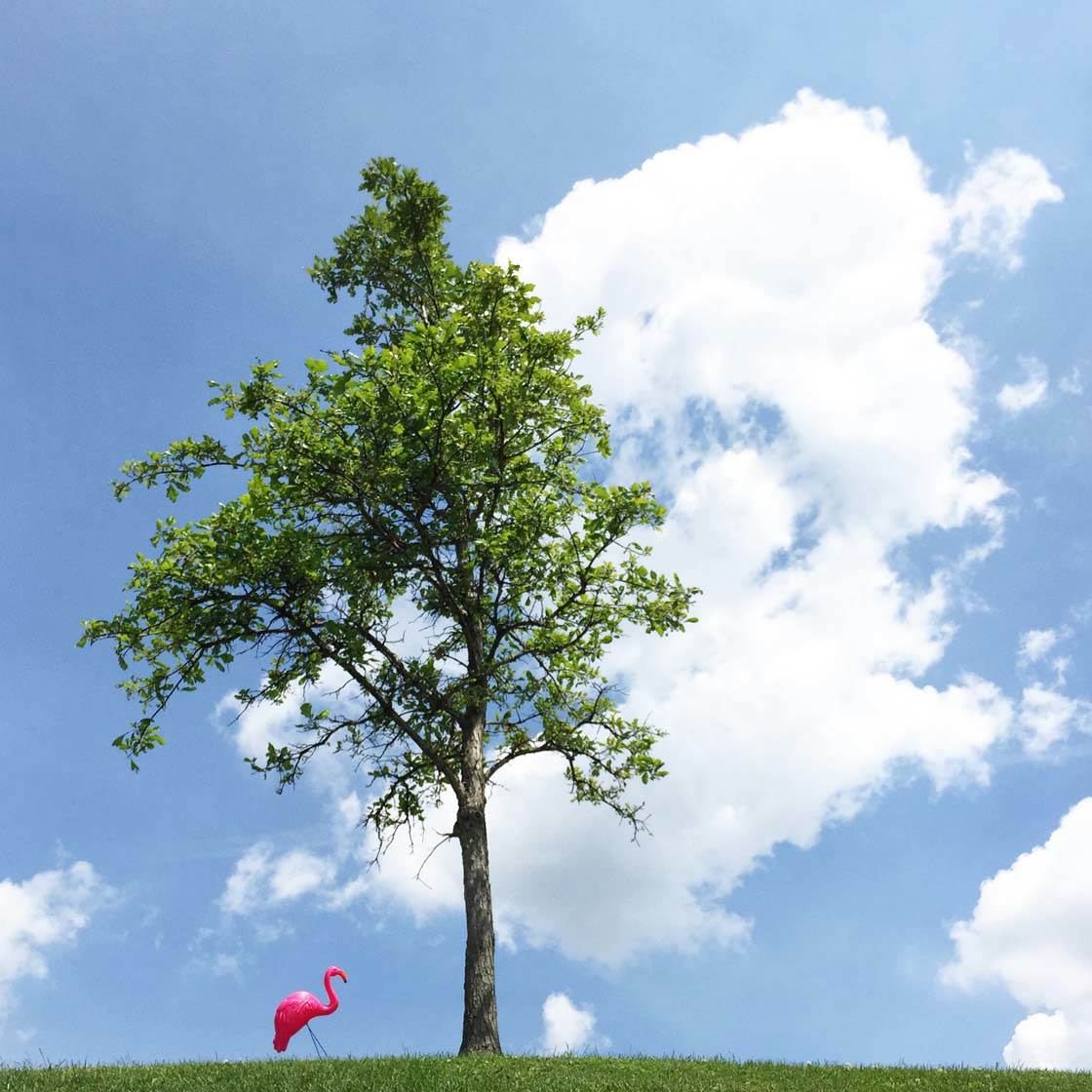 We chatted about their upcoming projects, and one fun project they had in mind involved displaying some pink plastic lawn flamingos in their window.
As they described their window creation, I started to get excited at the thought of taking photos of these pink flamingos. I asked if I could borrow them for a few days before they used them.
This wasn't a paid commission – it was simply born out of my love for finding unique and fun subjects to photograph.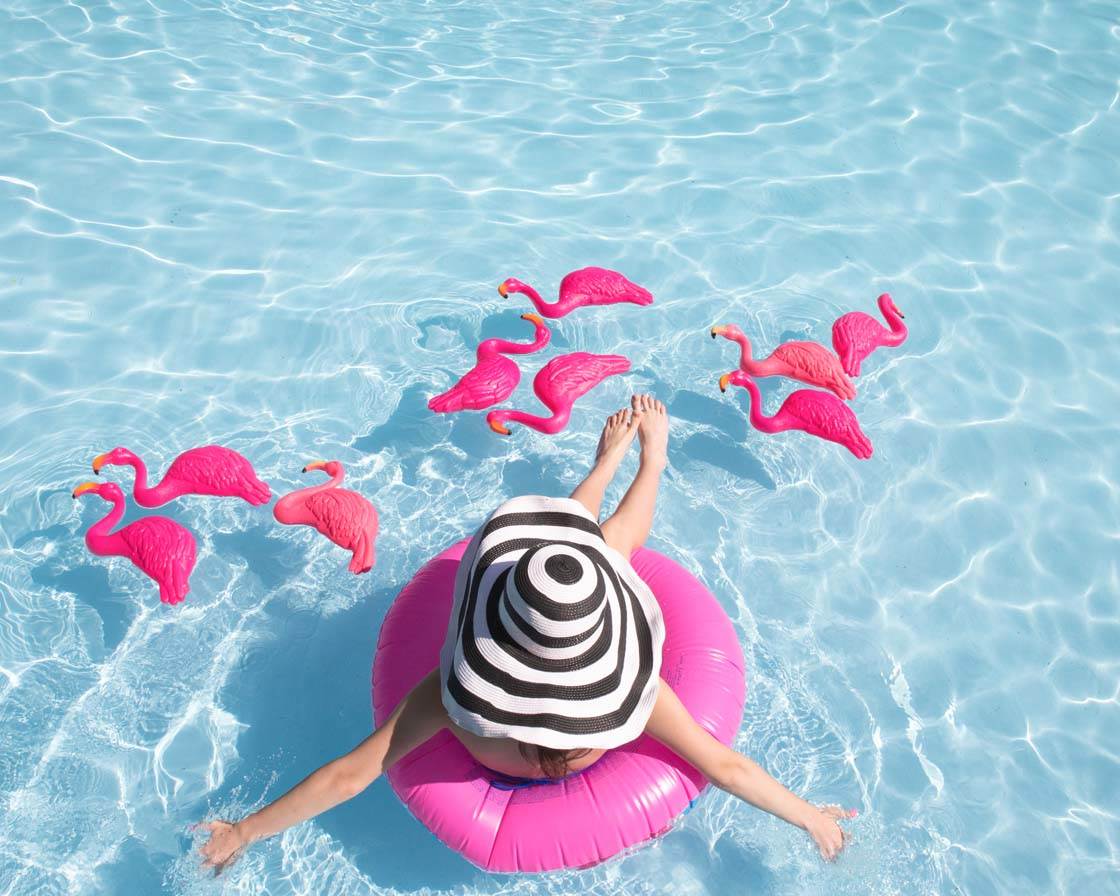 The store owners also became excited about the idea and asked if they could use a few prints of my shots as a part of their window display. My photos in a window display?! Sure!!
A few days later I went out and photographed the flamingos in different locations. It was wonderful because there were no requirements – only to have fun!
When I returned the flamingos and showed the boutique my photos, they loved them so much they offered to sell a limited edition collection of greeting cards.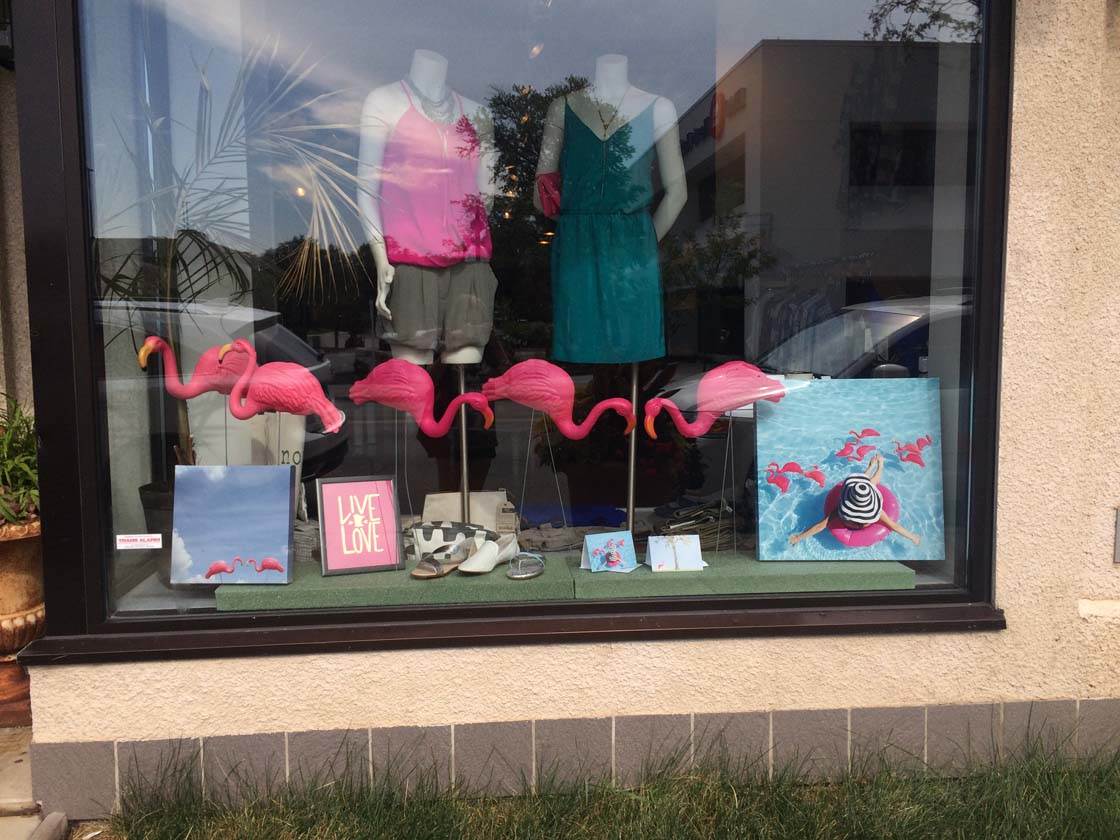 Suddenly I had a retail presence… and an income! And the best part was that we spoke about doing collaborations like this for their future window displays as well.
Obviously, not all creative collaborations will end in a retail deal, but just putting yourself out there and offering fun ideas for local retail businesses is a great way to start.
Of course, if you start working as a paid photographer, it's important to have a photography contact in place. 
In fact, even if you're not getting paid for the project, it's still a good idea to have some form of contract to ensure your rights are properly protected.
2. Promote Property For Realtors
Realtors love to come up with unique ways to market their property listings. If you're fortunate enough to find a realtor who's open to ideas, there's a lot of room for mutually beneficial projects.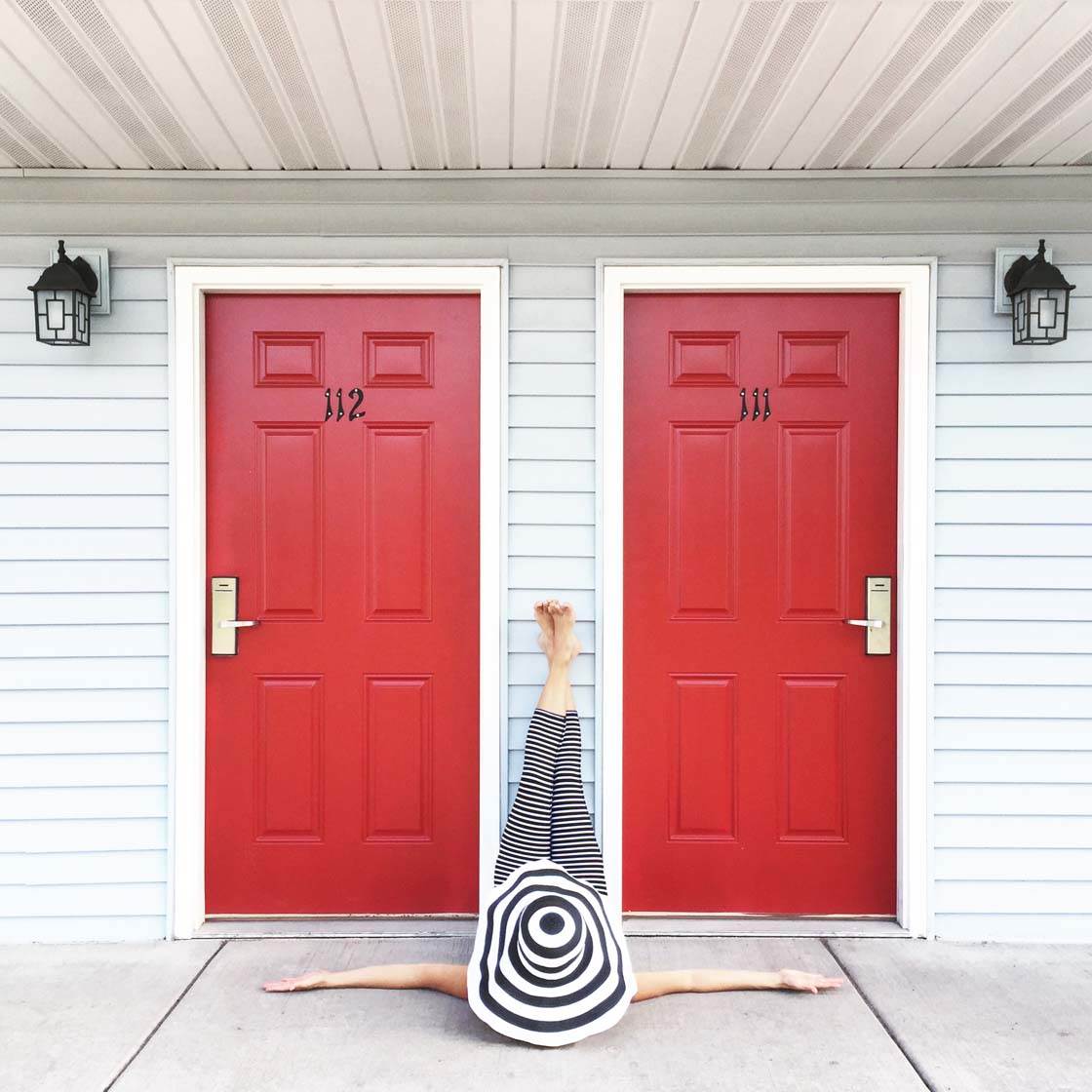 One fun project would be to ask if you can take some creative photos of one of their visually appealing properties. Modern decor, lovely landscapes and uncluttered living spaces all provide wonderful backdrops for photos.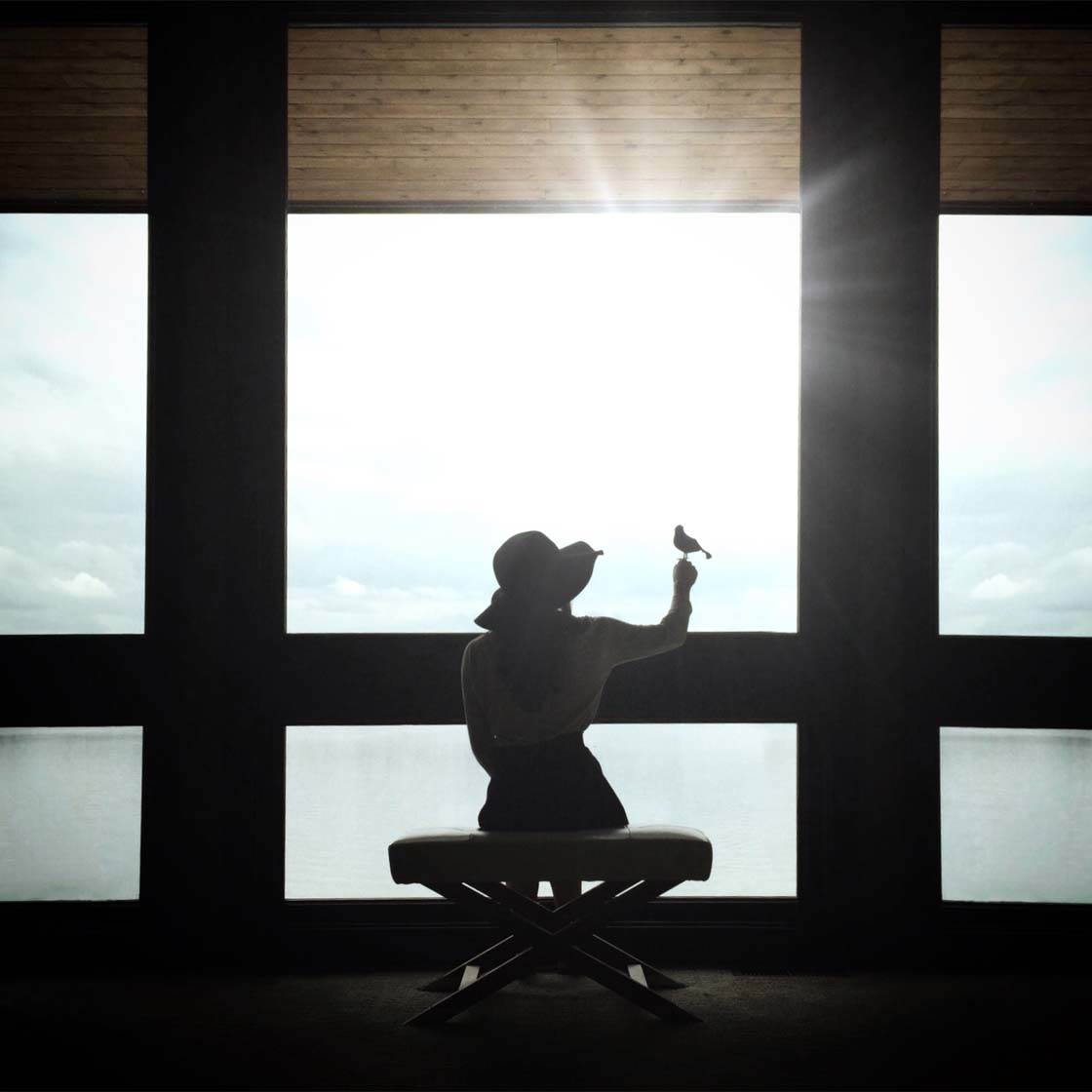 Bring a friend in a dress or some cute props, and photograph the property in a creative way that hasn't been done before.
The realtors have probably already paid for a service to take the typical listing photos of the architecture and space… but they most likely don't have any fun, unique and creative shots in their files.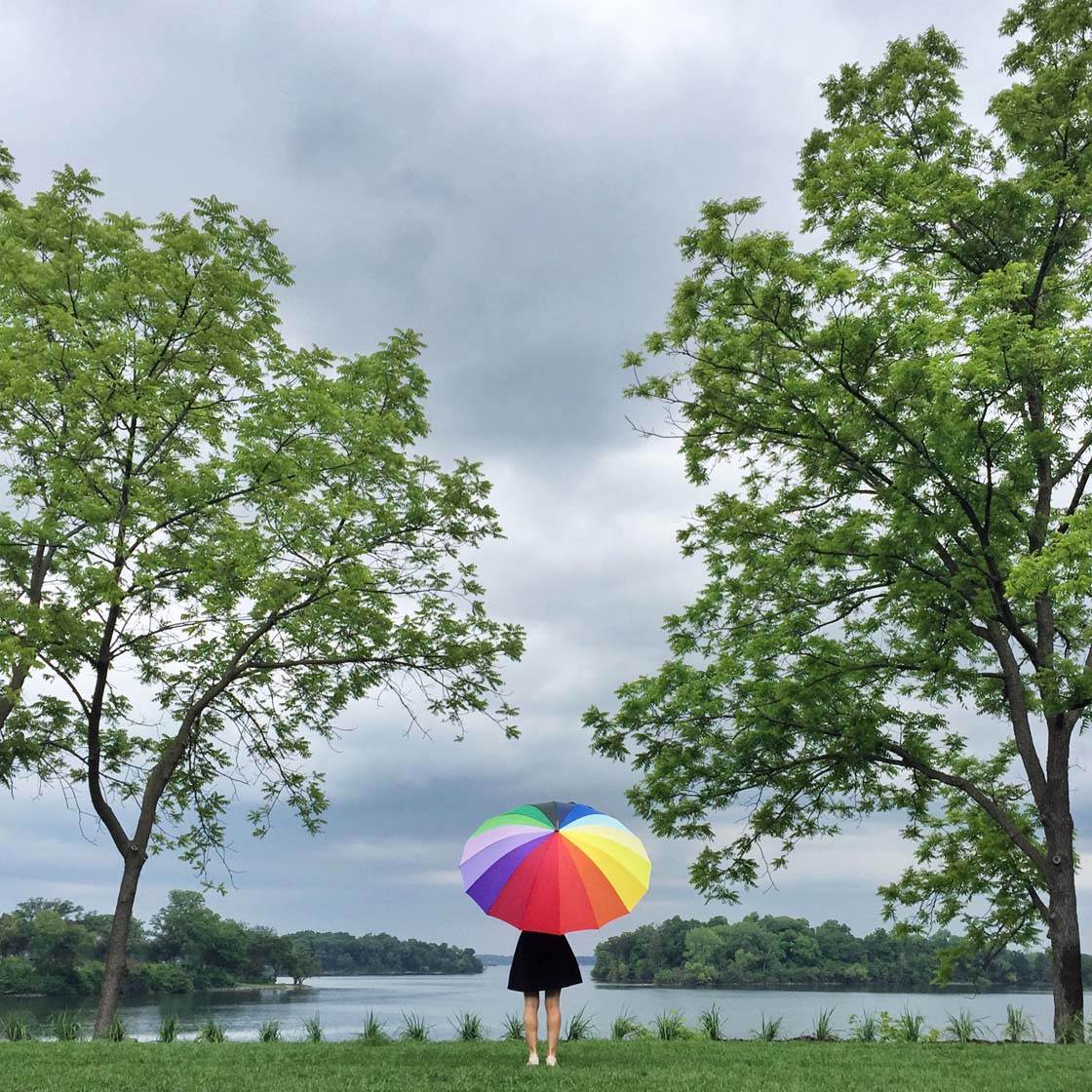 Realtors can use your photos to promote the property in their social media outlets. They benefit by sharing photos that are unique and could even go "viral."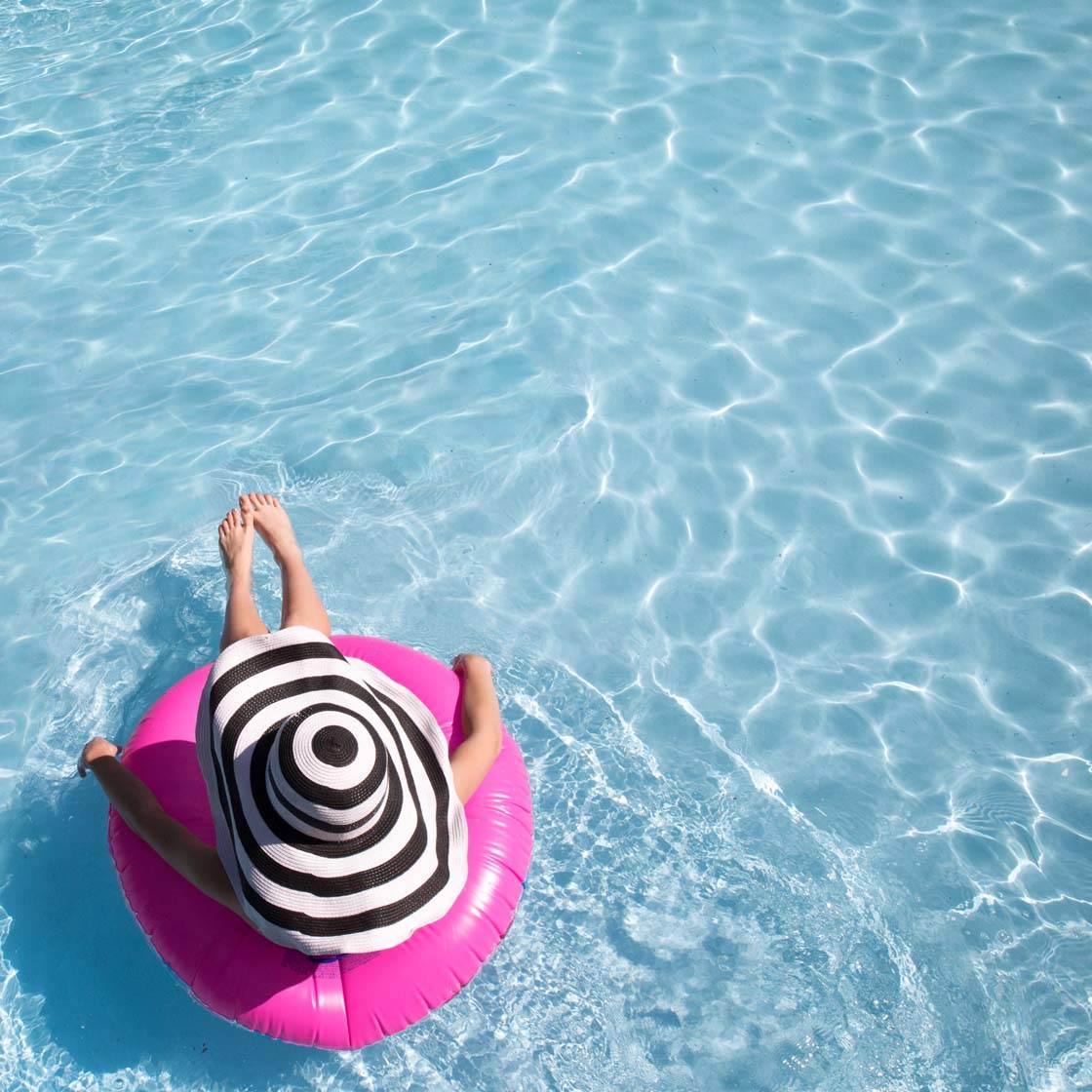 In return, you get a beautiful backdrop to shoot, a job to add to your resume, and your name and skills shouted out to the world.
Other realtors and potential home sellers will be exposed to your name and photos, which may result in further photographic opportunities.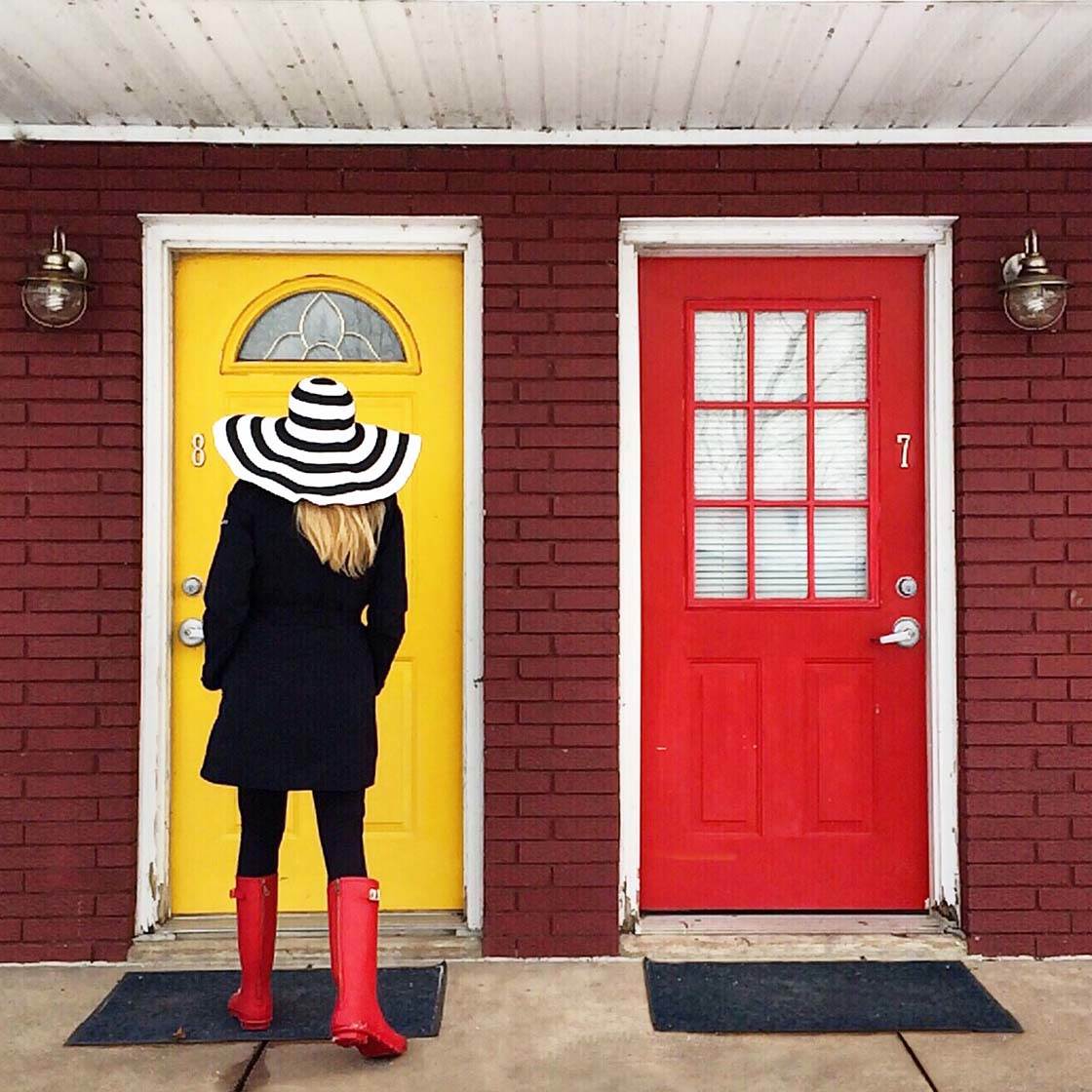 3. Take Photos For Bloggers
Bloggers are paid to write about products, people, places, etc. They're experts in their areas, however, they may not enjoy (or be any good at) taking photos for their articles.
Many bloggers welcome photography help with open arms. For example, fashion bloggers have great outfits to wear and promote, but need to be photographed in the clothing.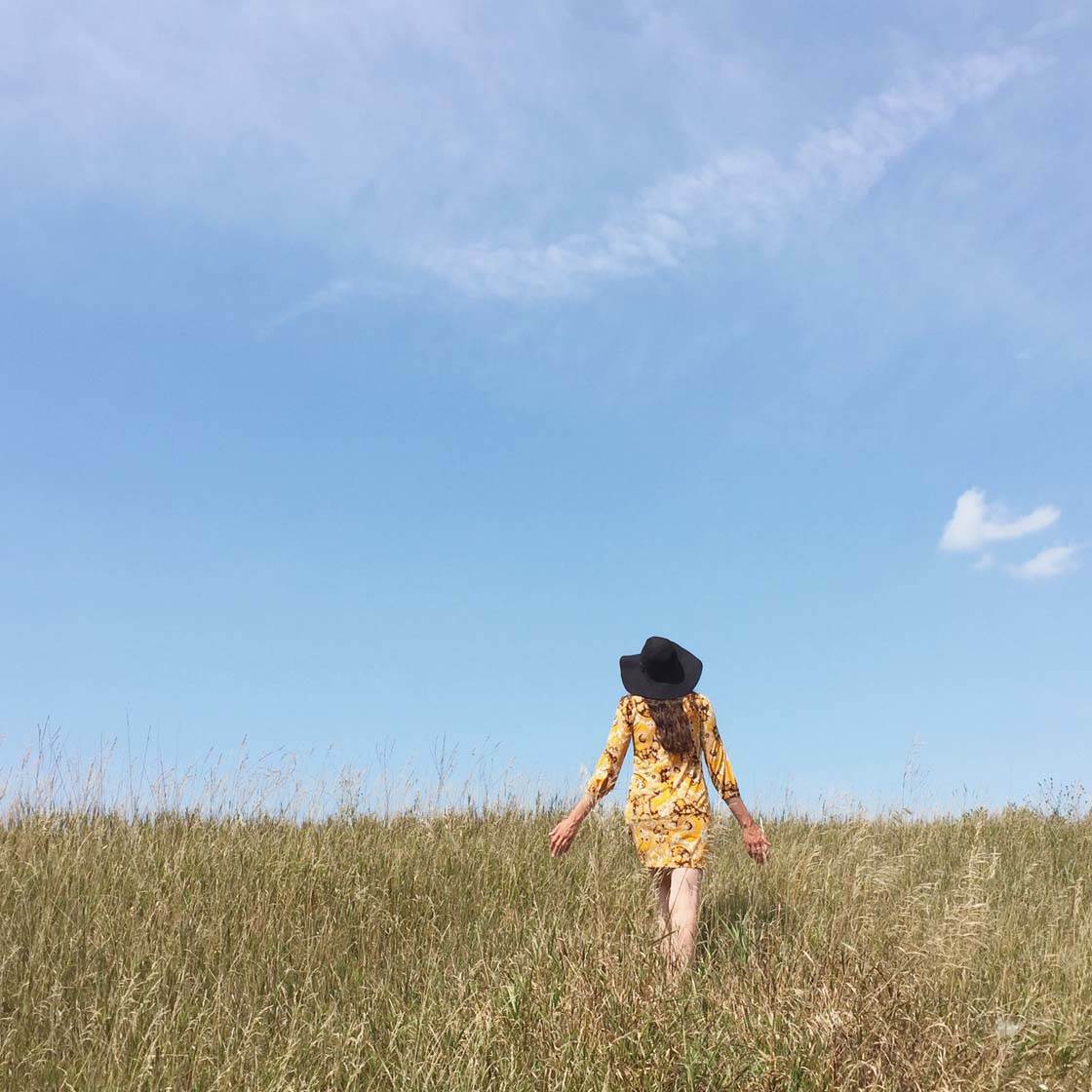 Offering to do a photo shoot with a local fashion blogger might well result in great day out, in a wonderful location, with some great models and clothing to photograph.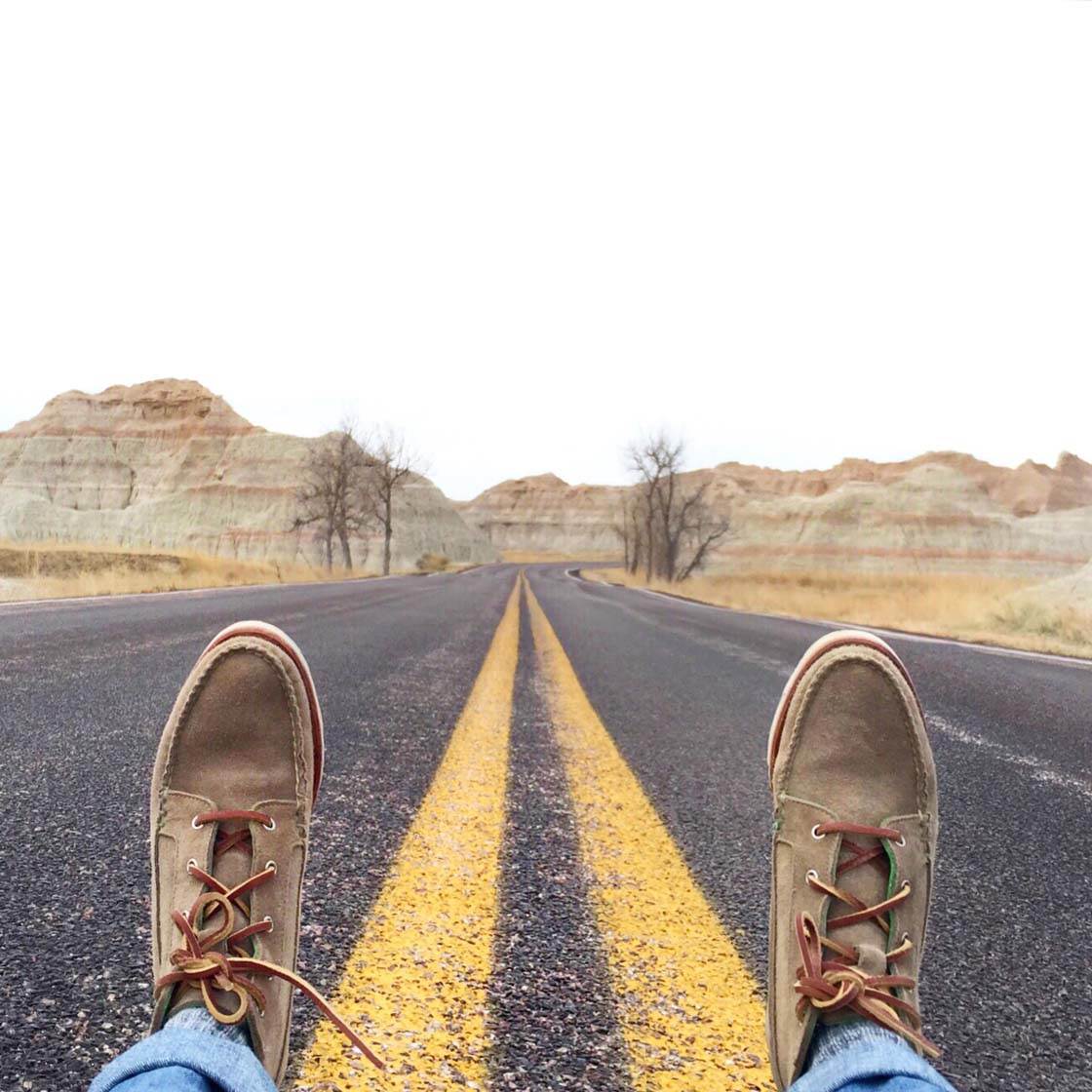 Try using Google to find guides to local blogs, then check out their websites and Instagram feeds. Make a note of the ones that don't have great photos as these are your best options for offering your photography services.
Perhaps start to follow a few of your favorites blogs and build a relationship by leaving positive commenting on their work. Eventually you can offer to do a collaboration.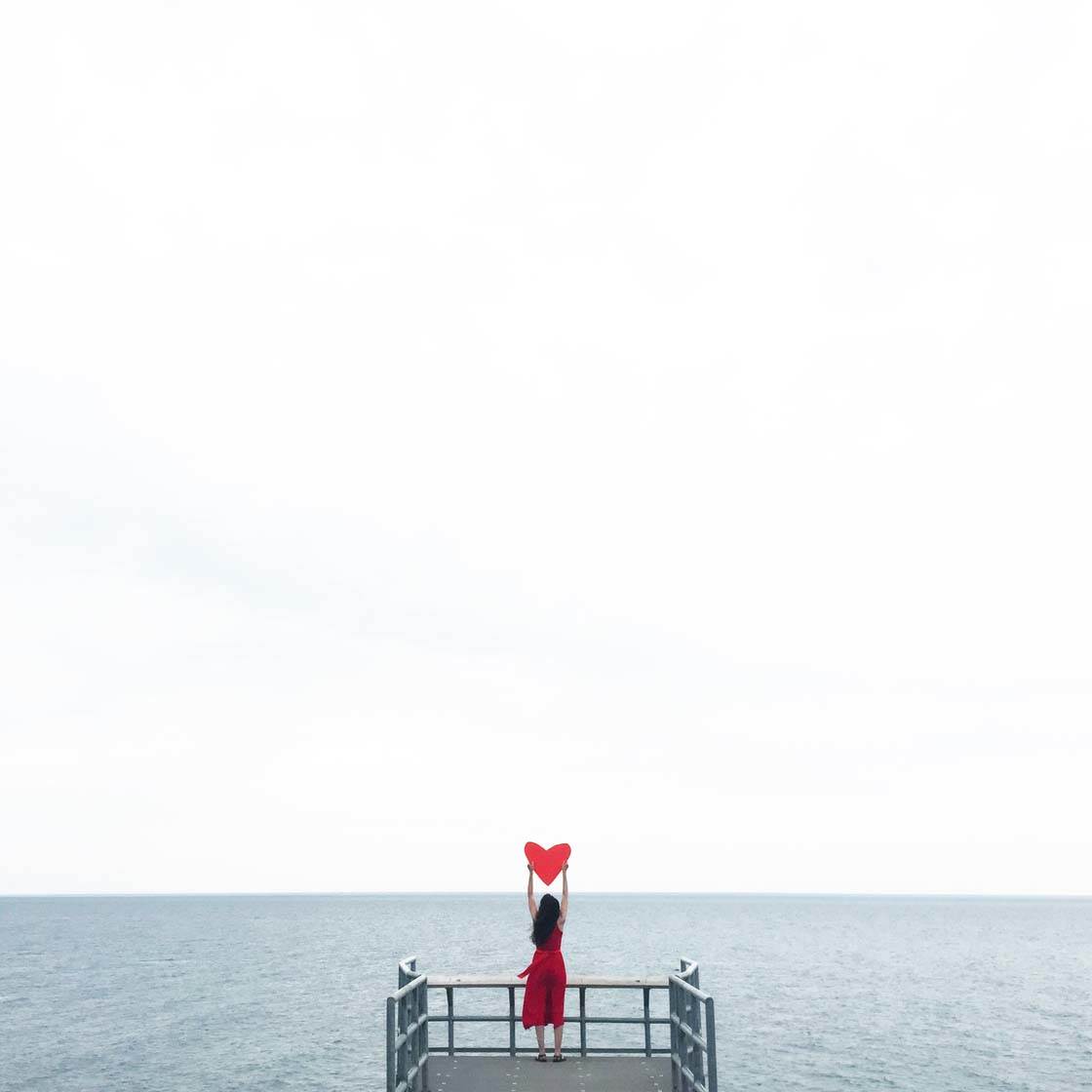 Once bloggers post your photos on their sites and give you exposure, there's a good chance that you'll be asked to shoot for other bloggers as well. After you increase your demand, you may be able to turn it into something profitable.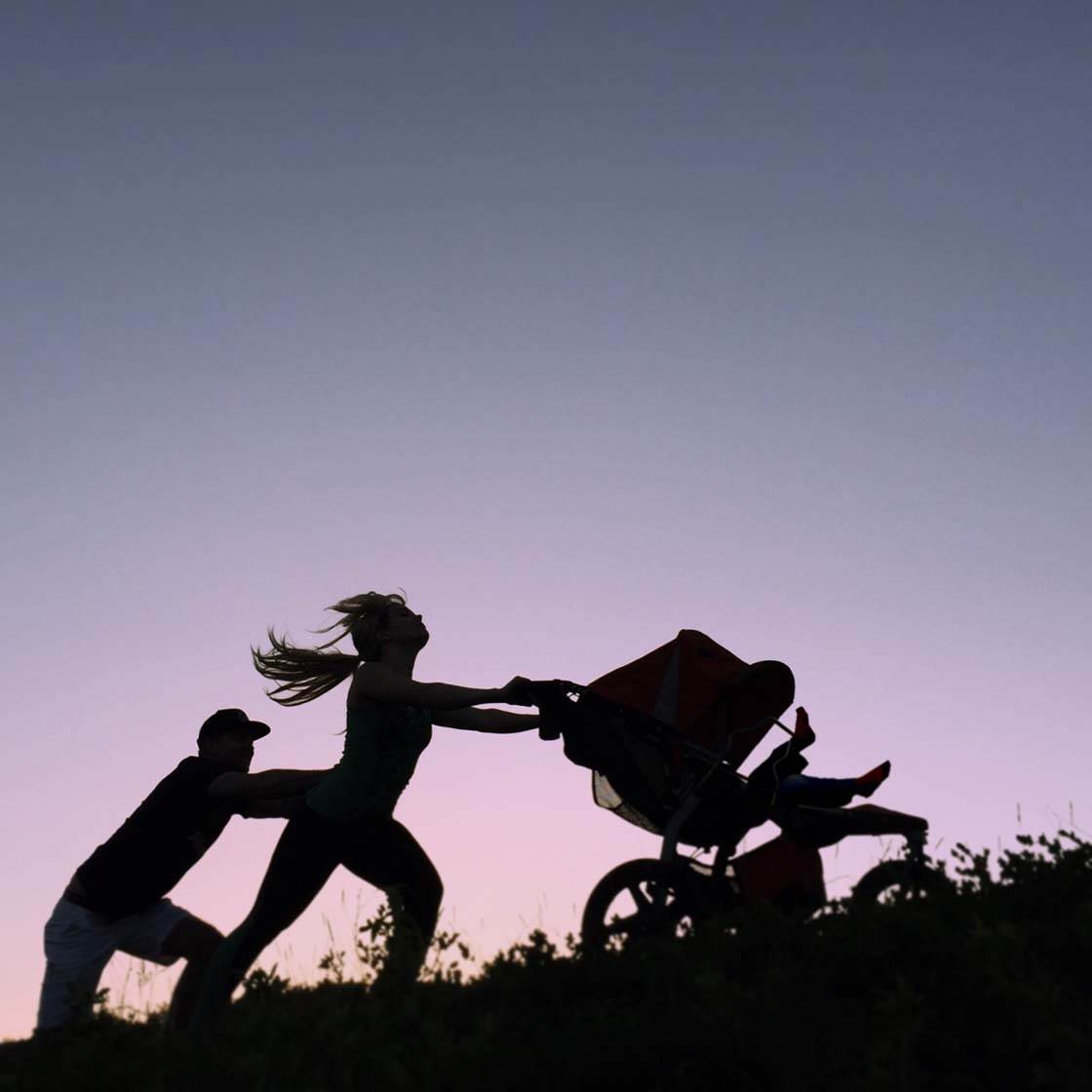 Remember that you might already have a lot of photos in your collection that you could offer to bloggers of different topics. So you don't necessarily need to go out to shoot new photos every time.
4. Contribute To Local Websites
Local online guides are always looking to add content to their websites. If you live in a city, you could ask to do a "top ten" guide for them, using your own photos in the article.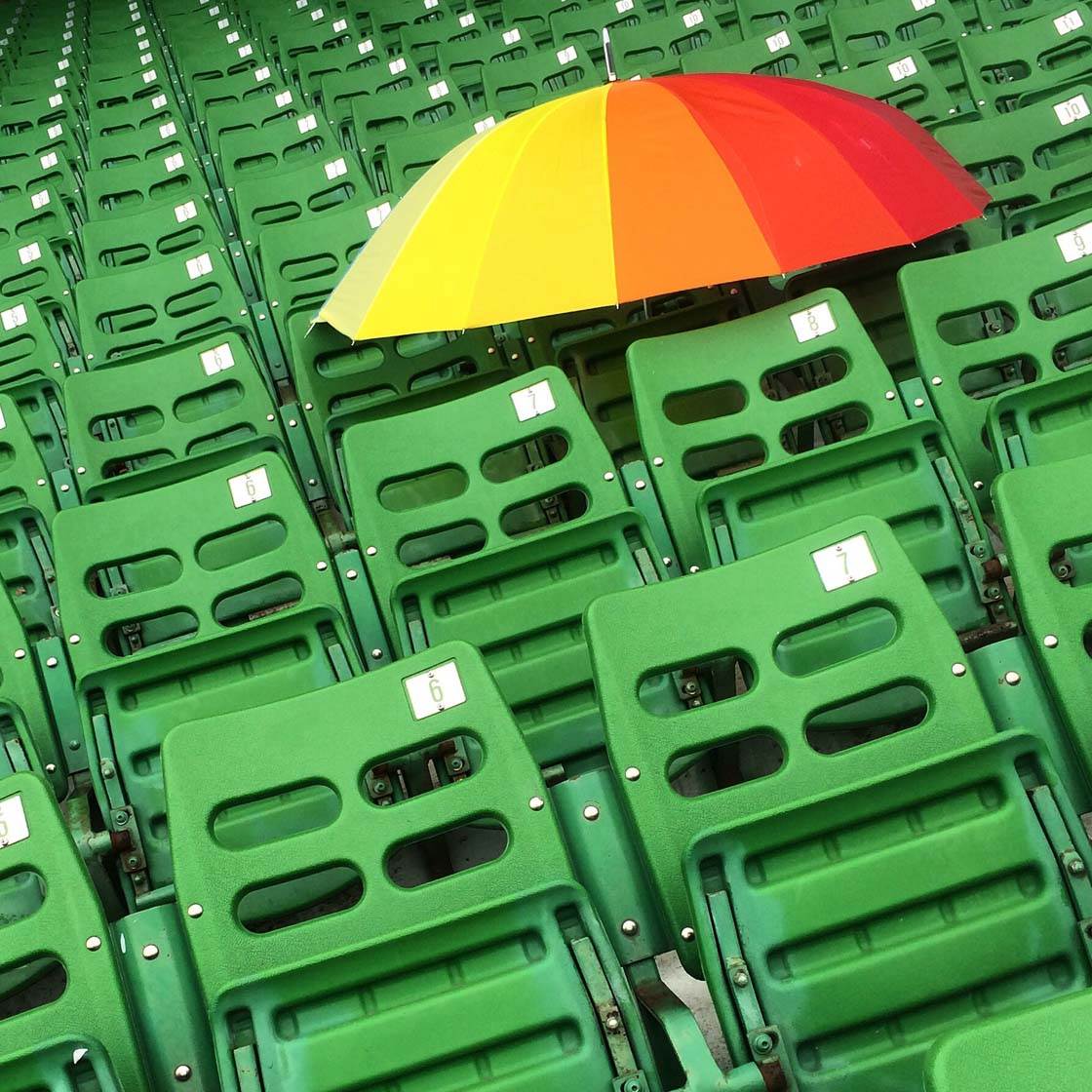 For example, you could create a top ten photo essay of your favorite restaurants, parks or romantic date spots. Take some interesting pictures at each location and include them in your article.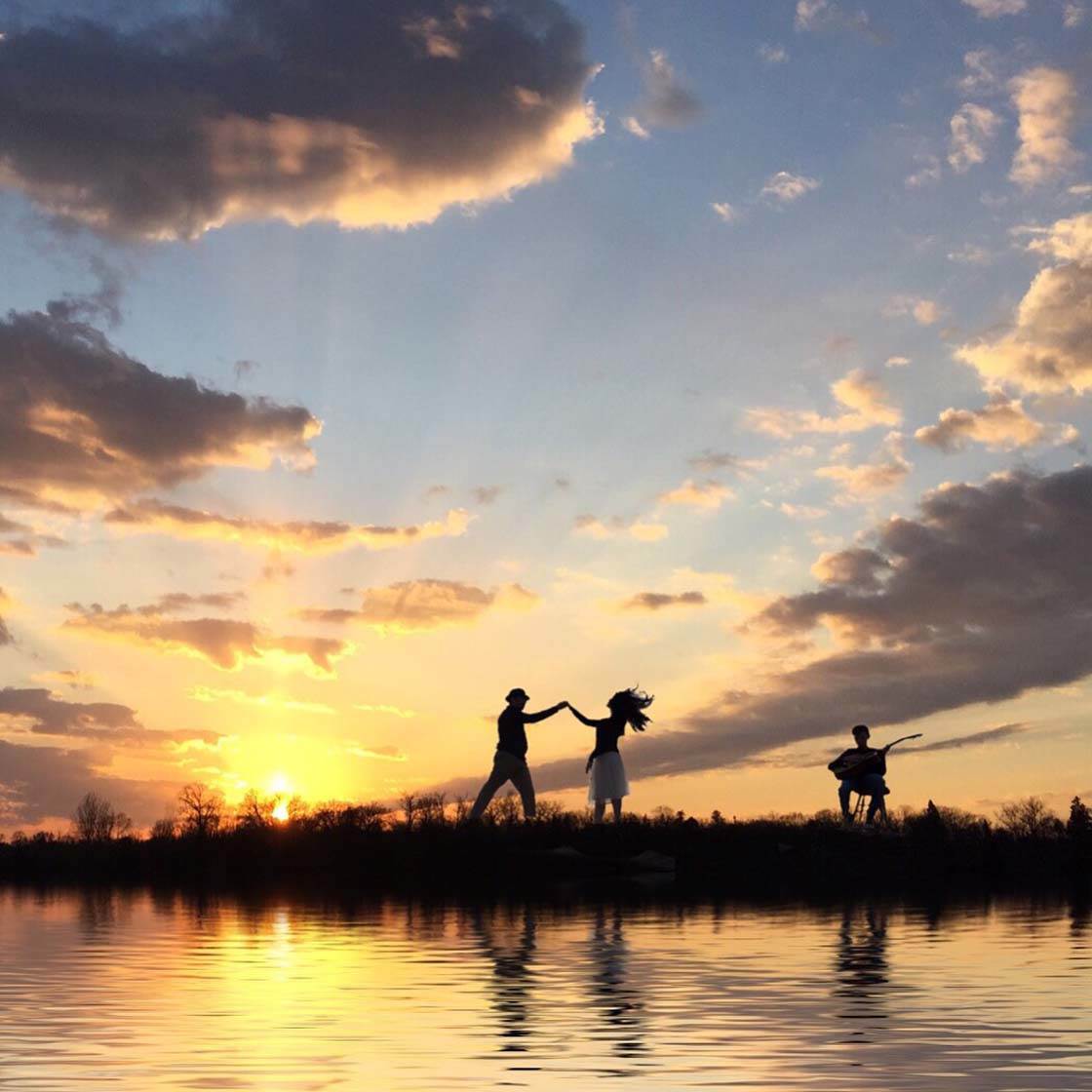 If you live outside of a city, offer to do a photo essay on a weekend get-away, the farm life, or anything that makes your homeland unique.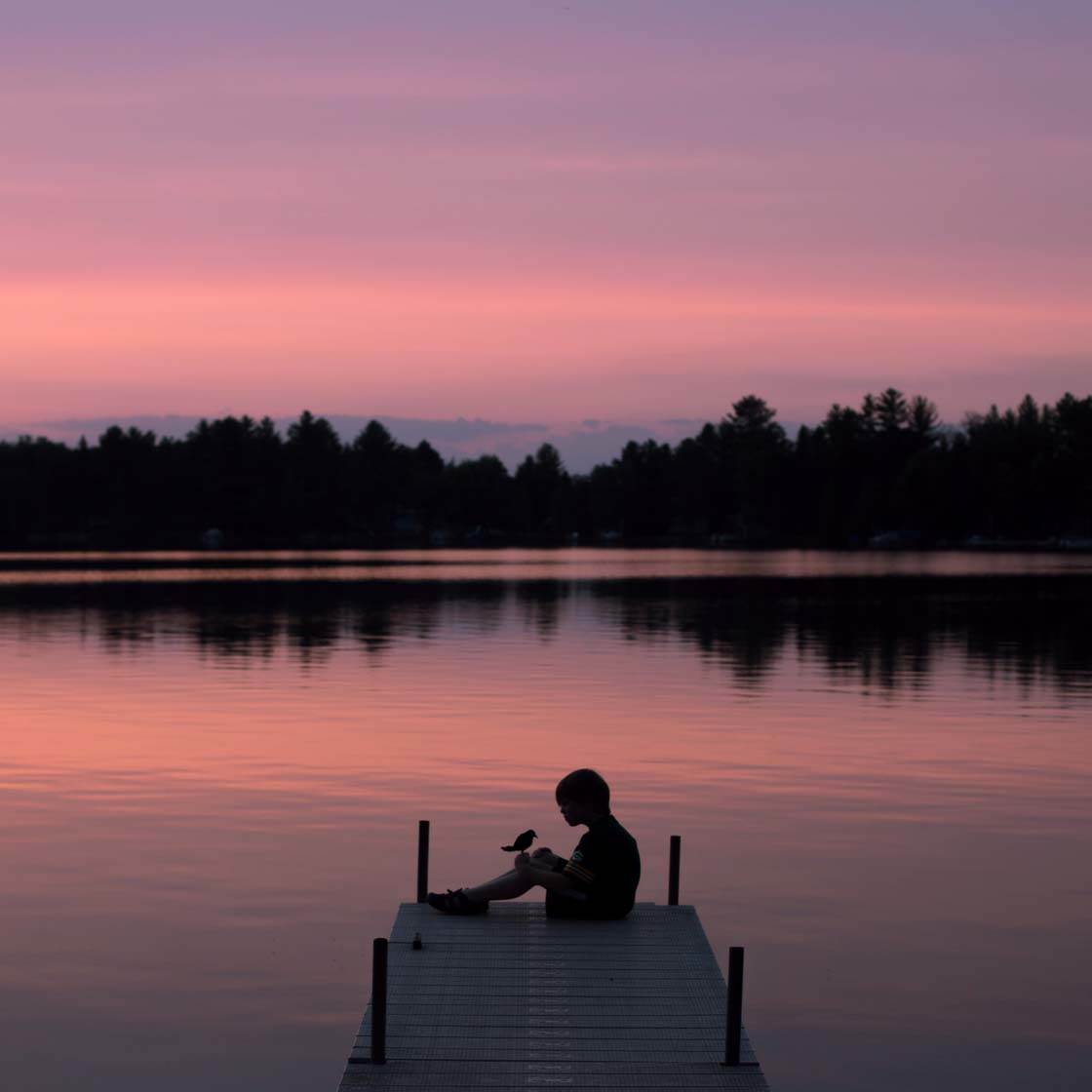 Getting your name in a site like this is a great addition to your resume. And it can also lead to a regular paid gig!
5. Photograph An Event
Do you have a favorite event that you go to every year? A carnival, a 5k run, an art show, etc? A month or so before the event, contact the organizers and ask them what their plans are for covering the event on social media.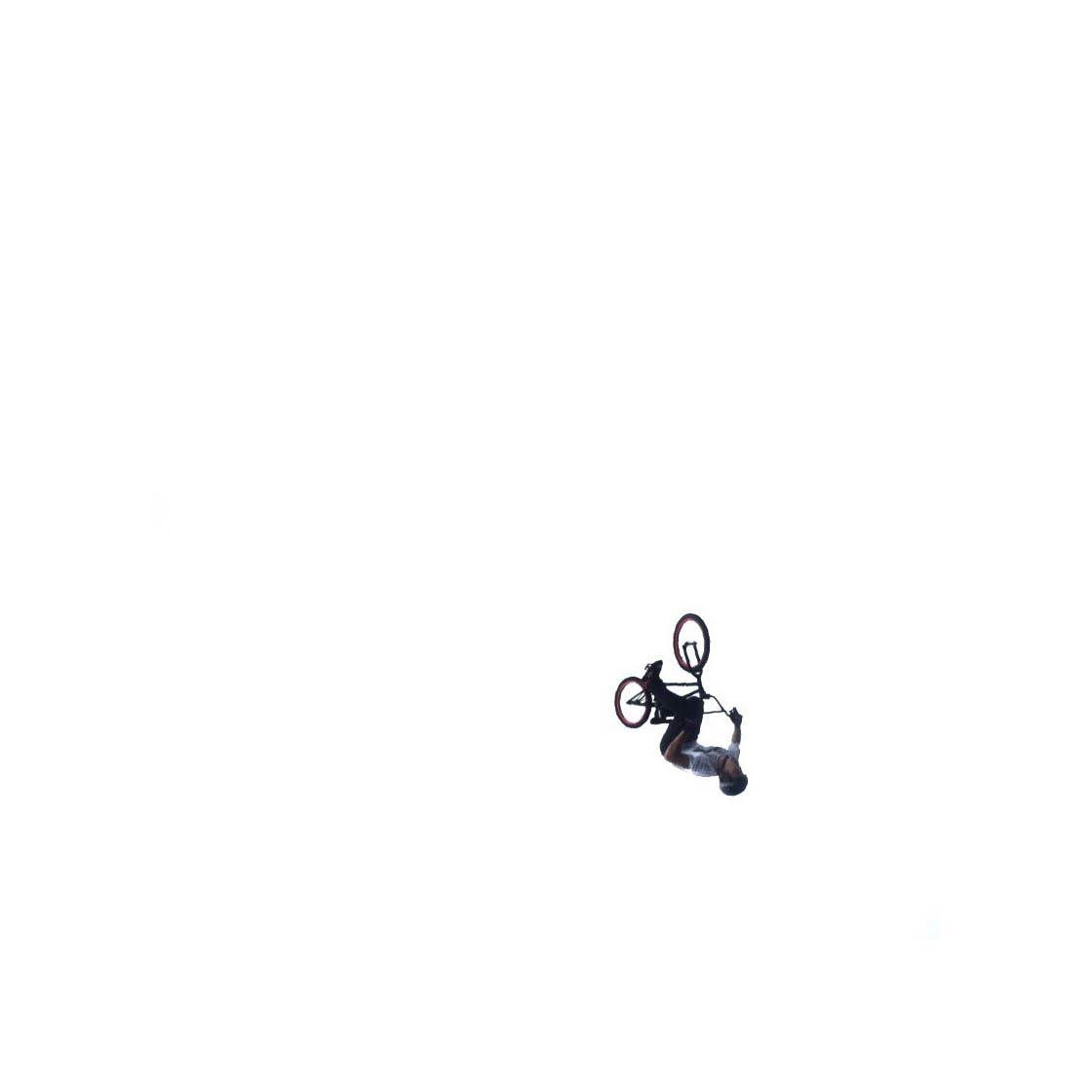 If they don't have any plans set out, offer to cover the event on their Instagram feed and their other social media channels. Suggest some unique ideas of what you'd like to shoot.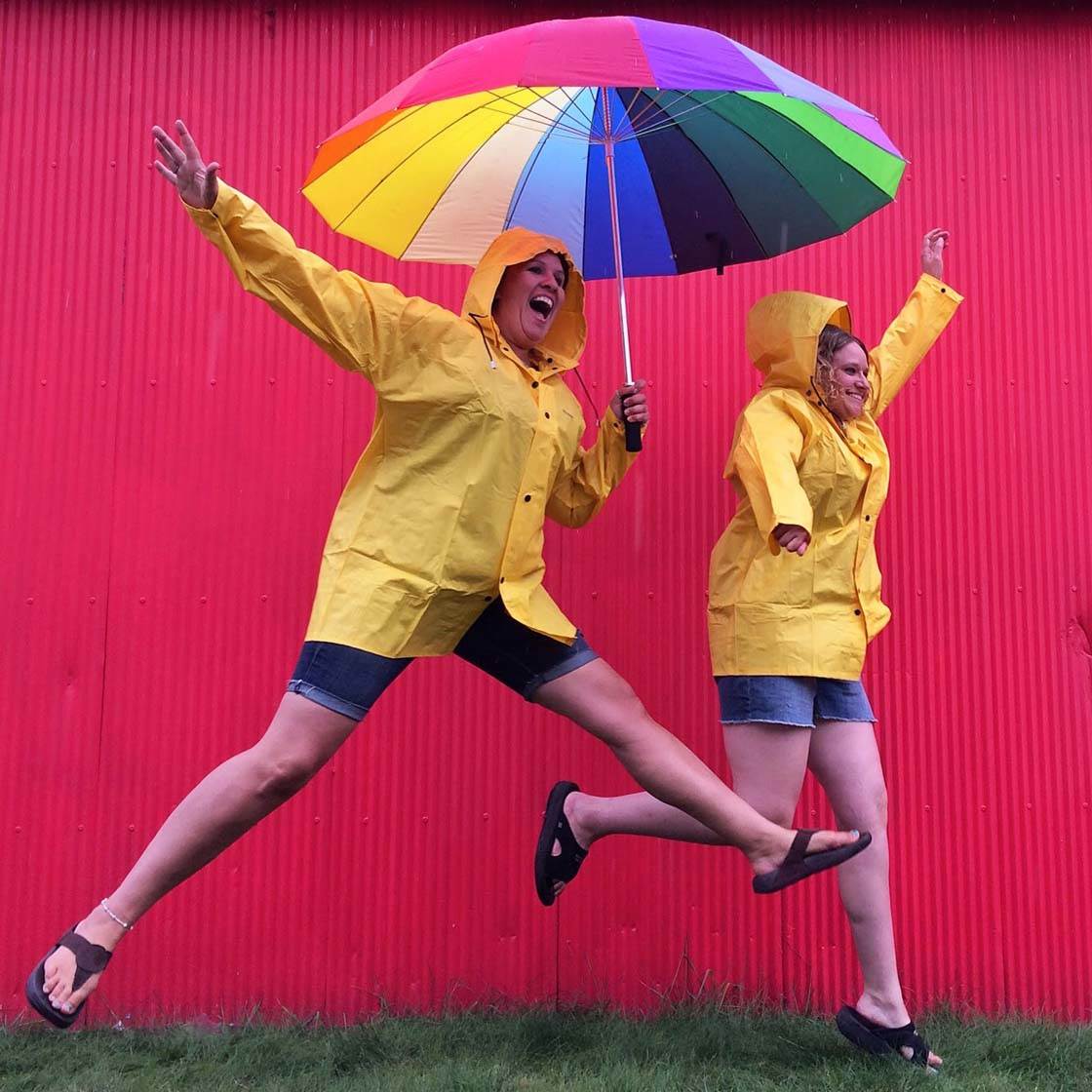 Perhaps you'd take portraits of the people behind the scenes, or document the set up and tear down of the event. Approach them with a plan. Often, your help is just what they need!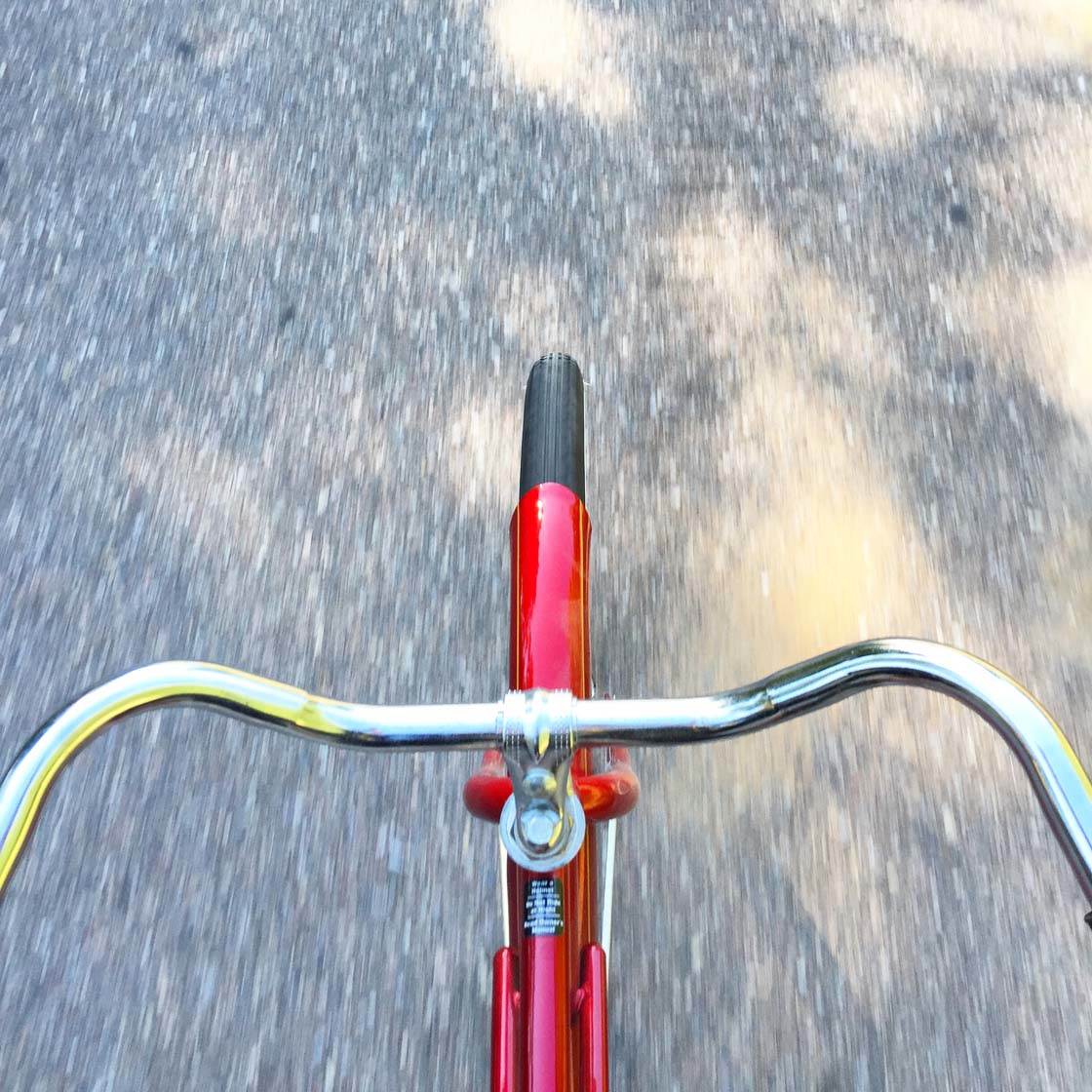 It's a win-win situation. The company benefits from your coverage, and you benefit from the exposure to all of the patrons of the event.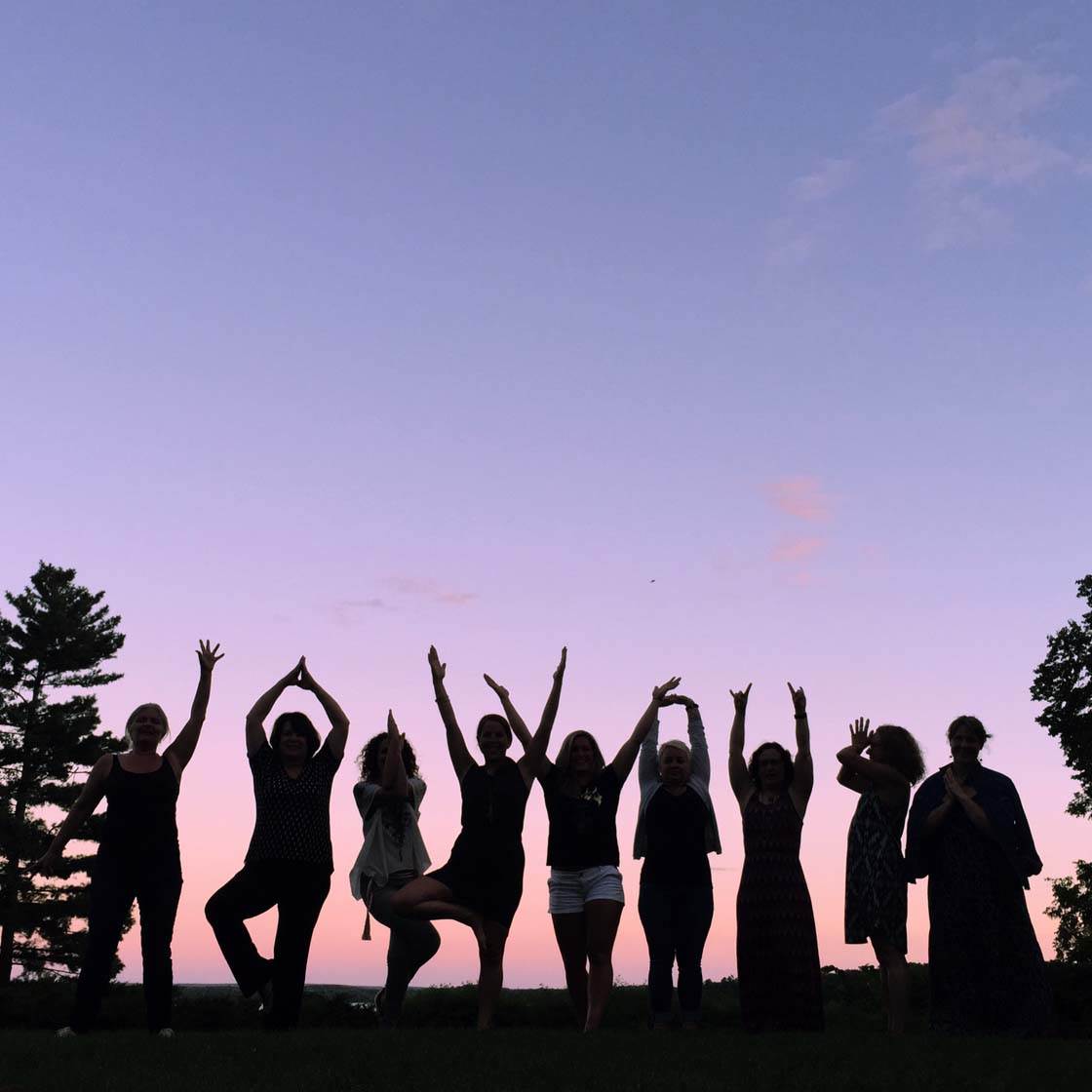 Plus you might get free entry into the event, and make a lot of new friends when you become part of the official team of volunteers!
6. Make Prints Of Your Photos
Seeing your images being promoted online by businesses, bloggers and events can be really rewarding, and may even lead to opportunities for paid photography work.
However, there's nothing more satisfying than seeing physical copies of your favorite photos in the form of beautiful prints. And these items are often easier to sell than online photos.
You could get your photos printed as greetings cards, framed prints, large canvases, or any number of other creative options offered by print companies.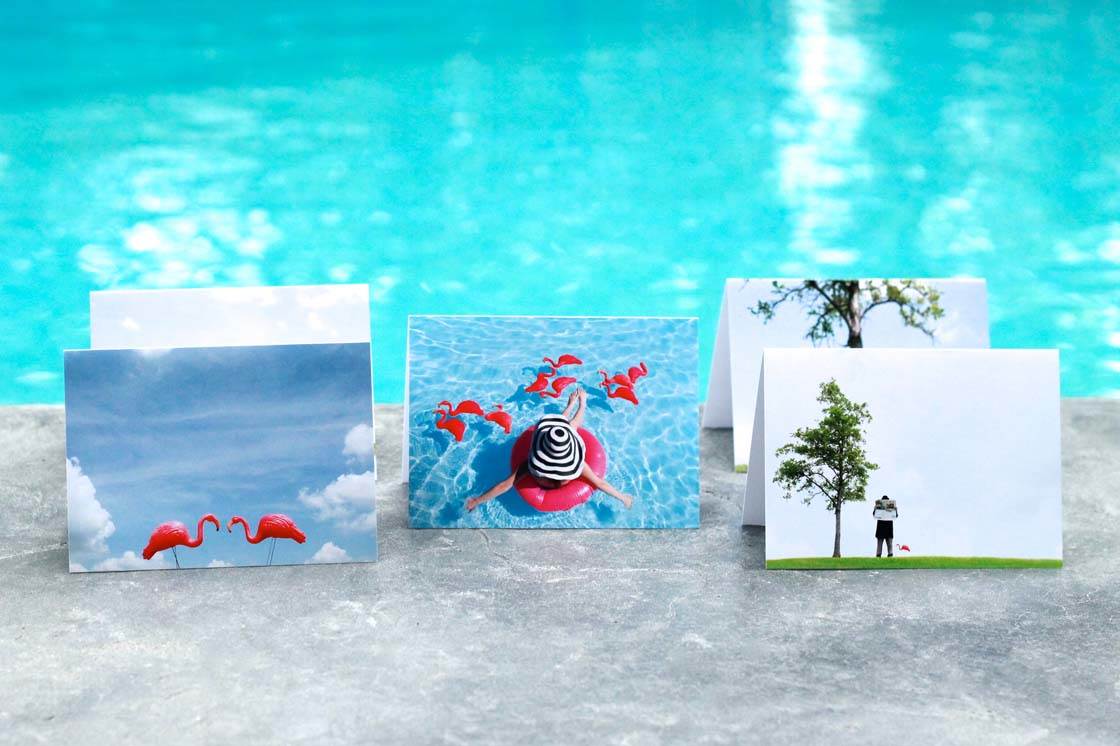 You'll need to put in a small investment of time and money up front, but taking part in a creative project like selling your own notecards or prints may just be the perfect first step into retail.
Whether you decide to sell your prints yourself, or through another retail outlet, this process will force you to go through all of the necessary steps it takes to be in business.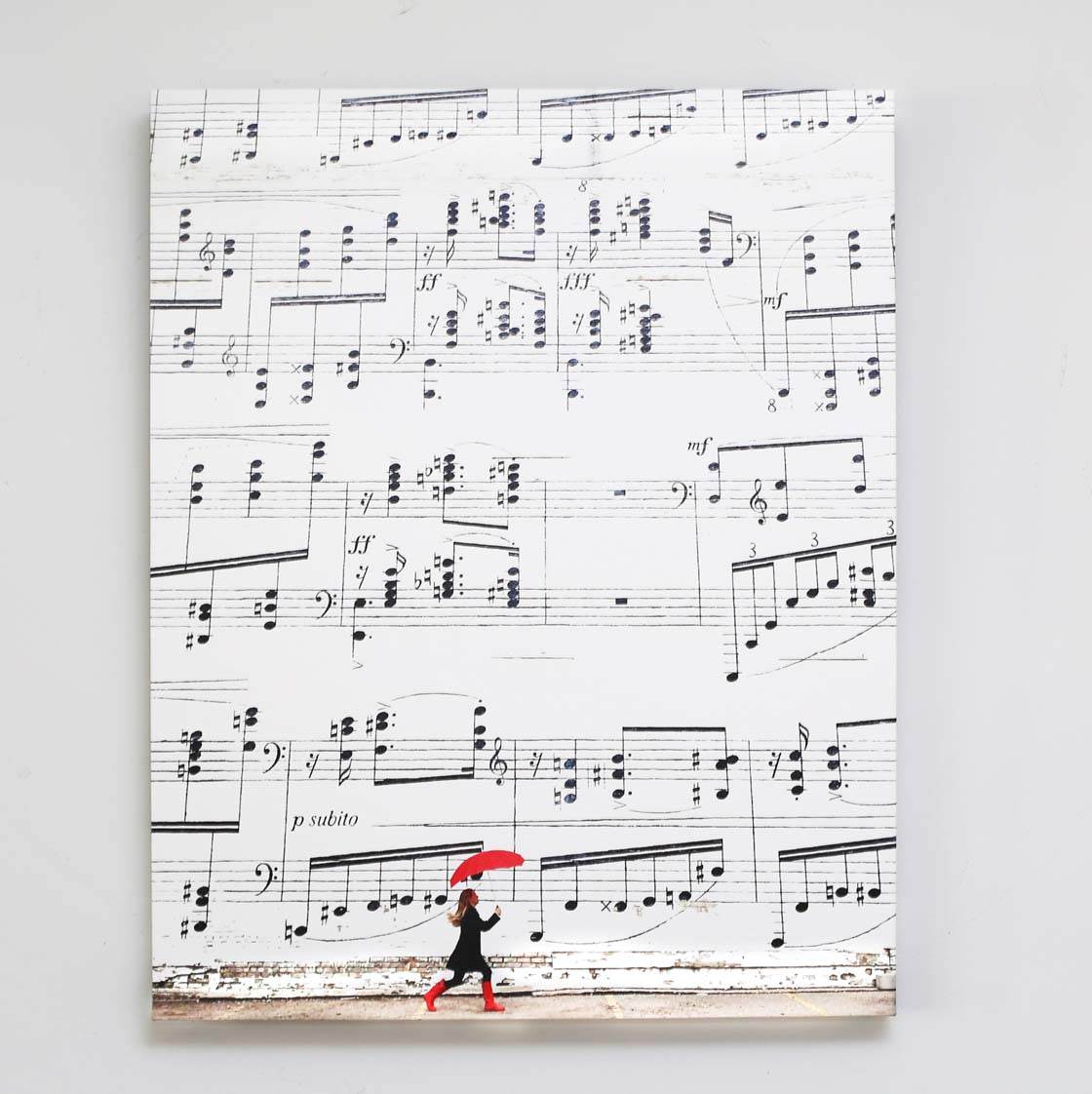 When you're first starting out, it isn't really about the quantity of goods, but instead the learning process involved. It's also incredibly inspiring. The more you force yourself to go through these steps, the more ideas you'll come up with!
Perhaps you'll decide to start a line of prints for nurseries or children's store. Or get involved with your local tourism department.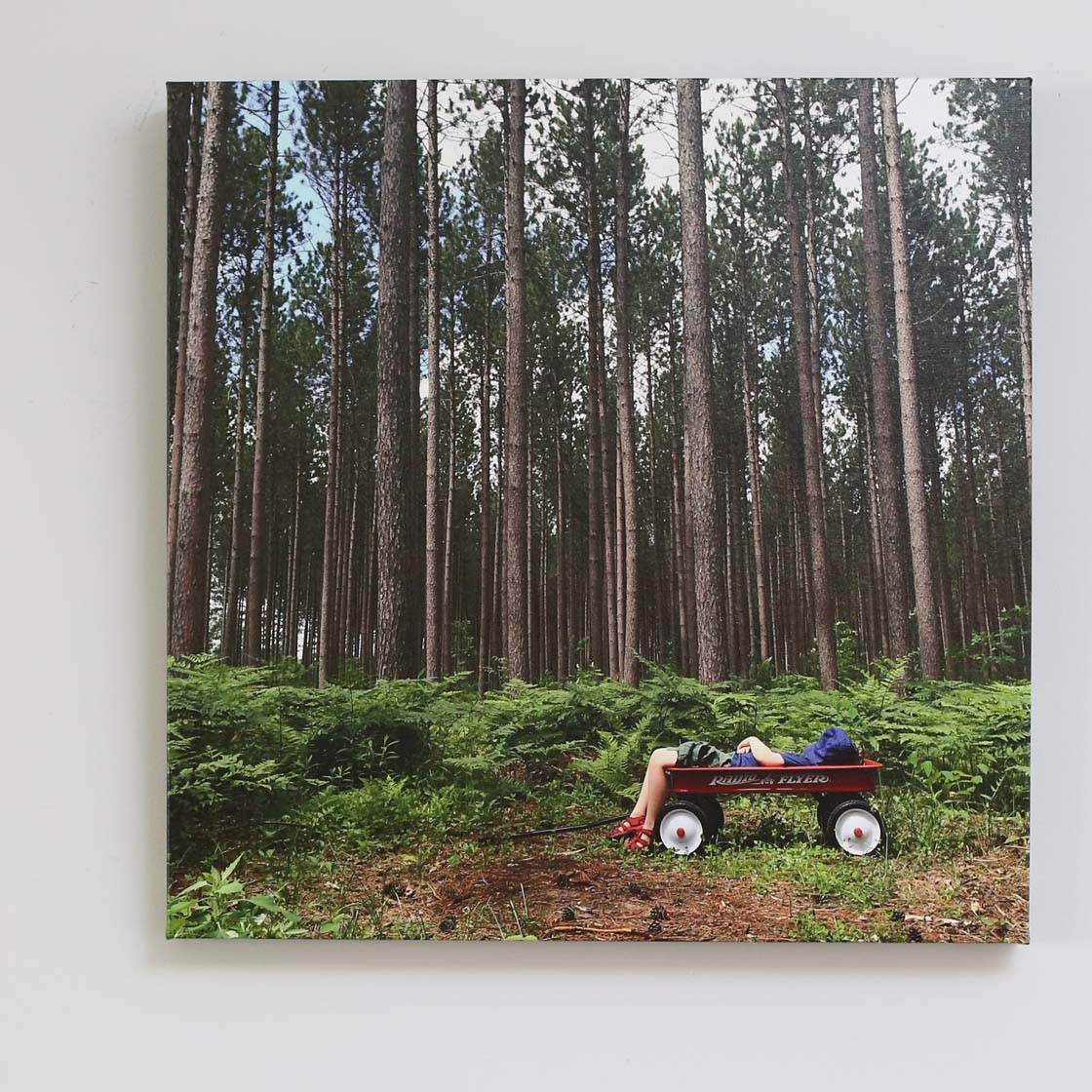 You never know where your hard work will lead you to next, but if you're looking to grow, this is a great way to get started!
7. Exhibit Your Work
Once you've got physical prints of your photos, many more options will open up to you. For maximum exposure, you should try to get your work into as many public places as possible.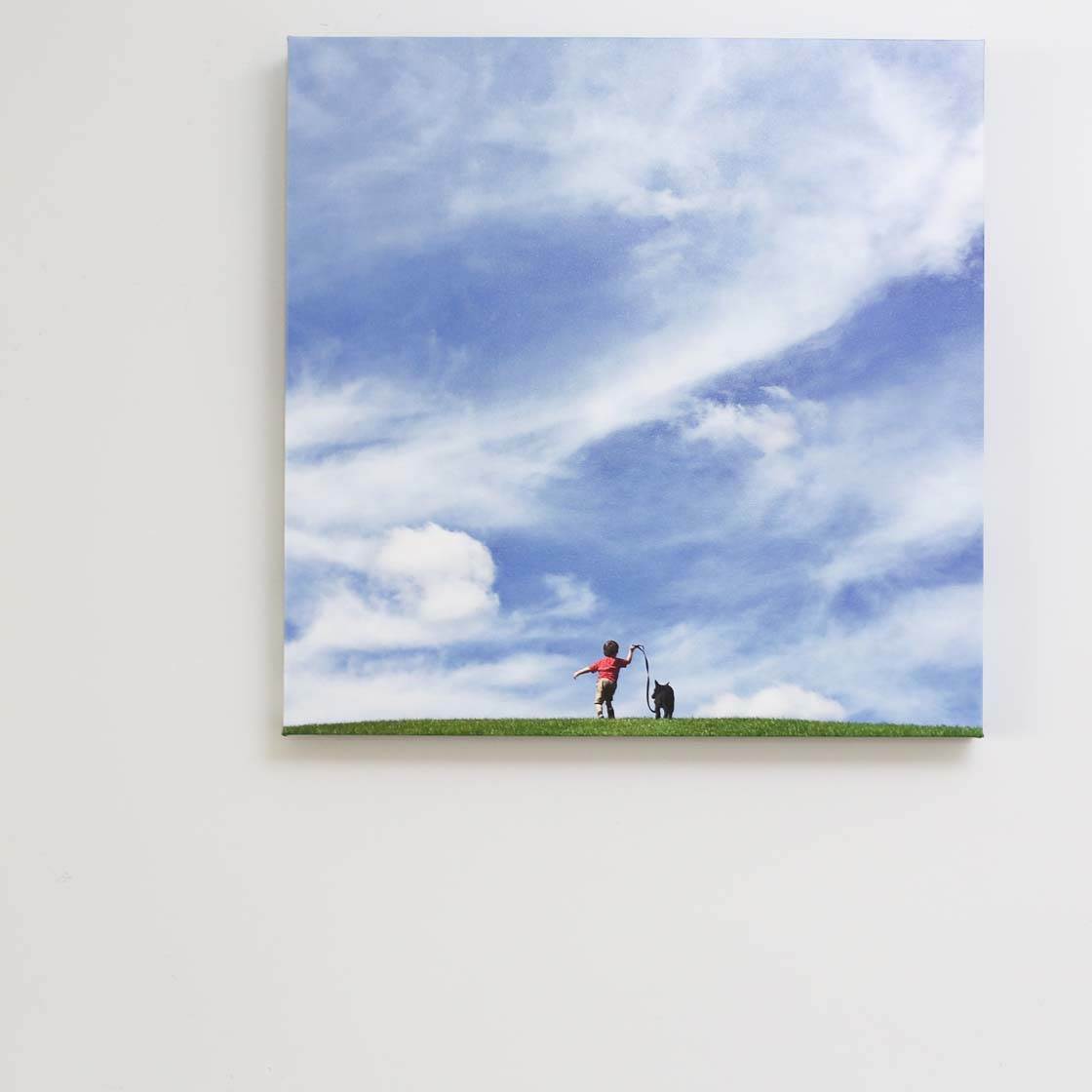 A good first step is to ask a local business, cafe or library if they'd like to exhibit some of your prints in exchange for a percentage commission on any sales.
This is a mutually beneficial situation. You get your work seen by lots of members of the public which will hopefully result in a few sales. And the exhibitors get to have some lovely photos brightening up their walls, and hopefully earn a bit of money in commission.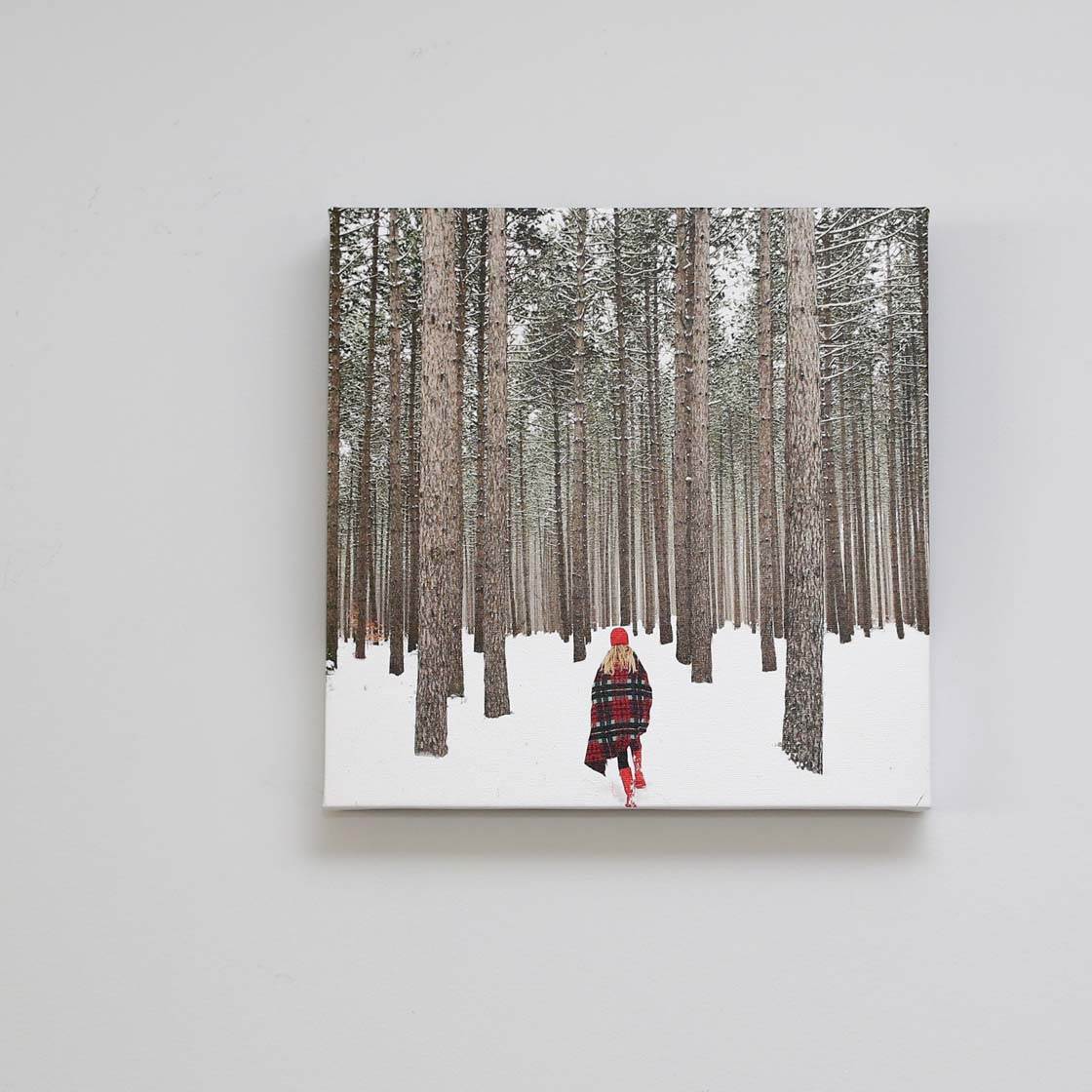 If you're feeling a bit braver, how about approaching a local art gallery or exhibition space to see if you can arrange to have your own exhibition that runs for a few weeks.
If you're going to put your photos into an exhibition like this, it's usually best if your images have a theme such as landscapes, abstracts, black and white, street photography, lonely trees, etc. This makes for a more coherent and meaningful collection of work.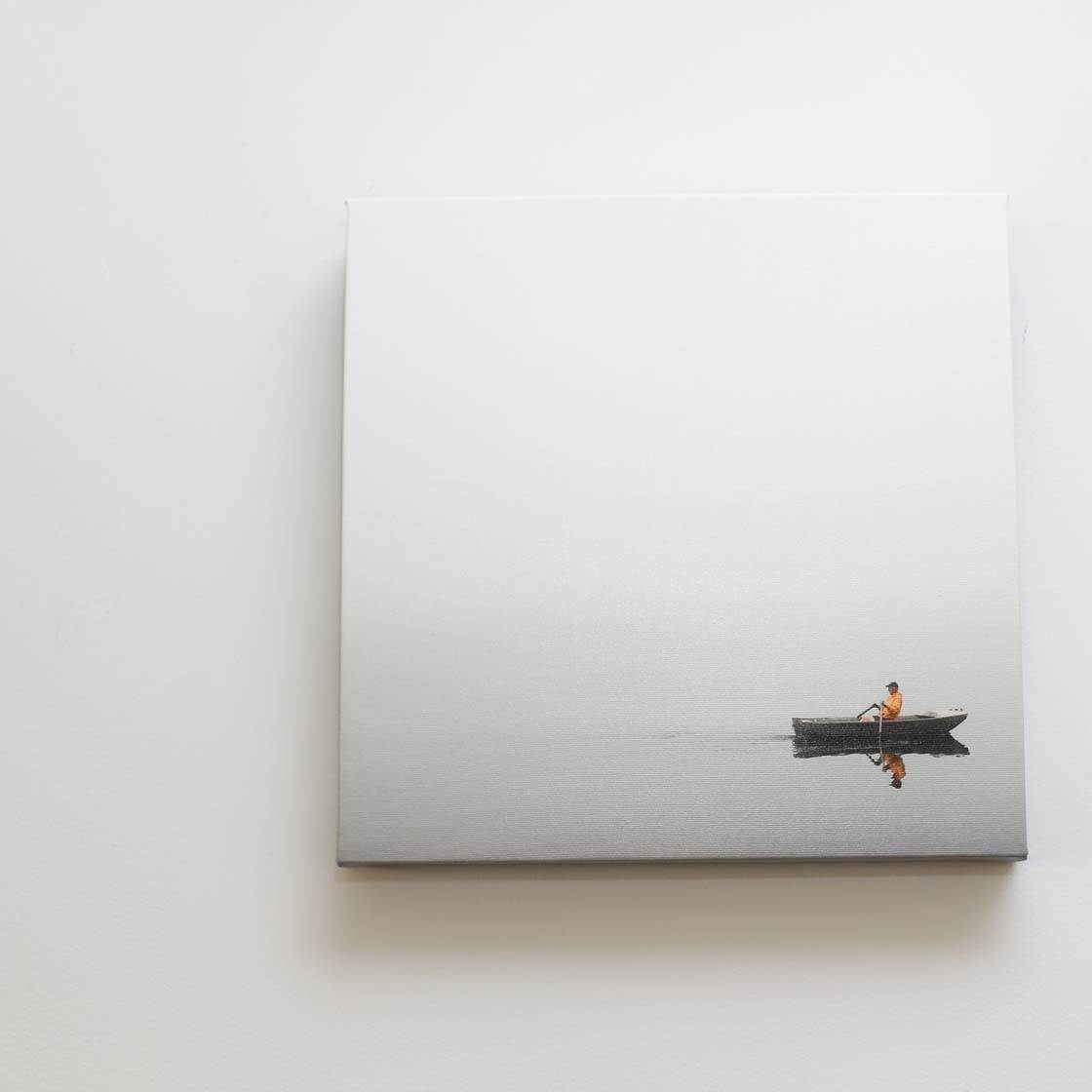 Another great option is to rent a booth at your local art fair. It may be too expensive and time consuming for you to do it on your own, but if you pair up with other local photographers it can easily lead to a successful venture.
Or you could even pair up with a different type of artist. Perhaps you and a painter or jewelry designer could share a booth. Or look into the possibility of selling your work on the walls of a booth that's already established, such as a jewelry designer, soap manufacturer, etc.
8. Get Paid For Stock Images
My final piece of advice is to register with some stock photo sites. Stock agencies act as an intermediary between the photographer and businesses or individuals who want to purchase the images.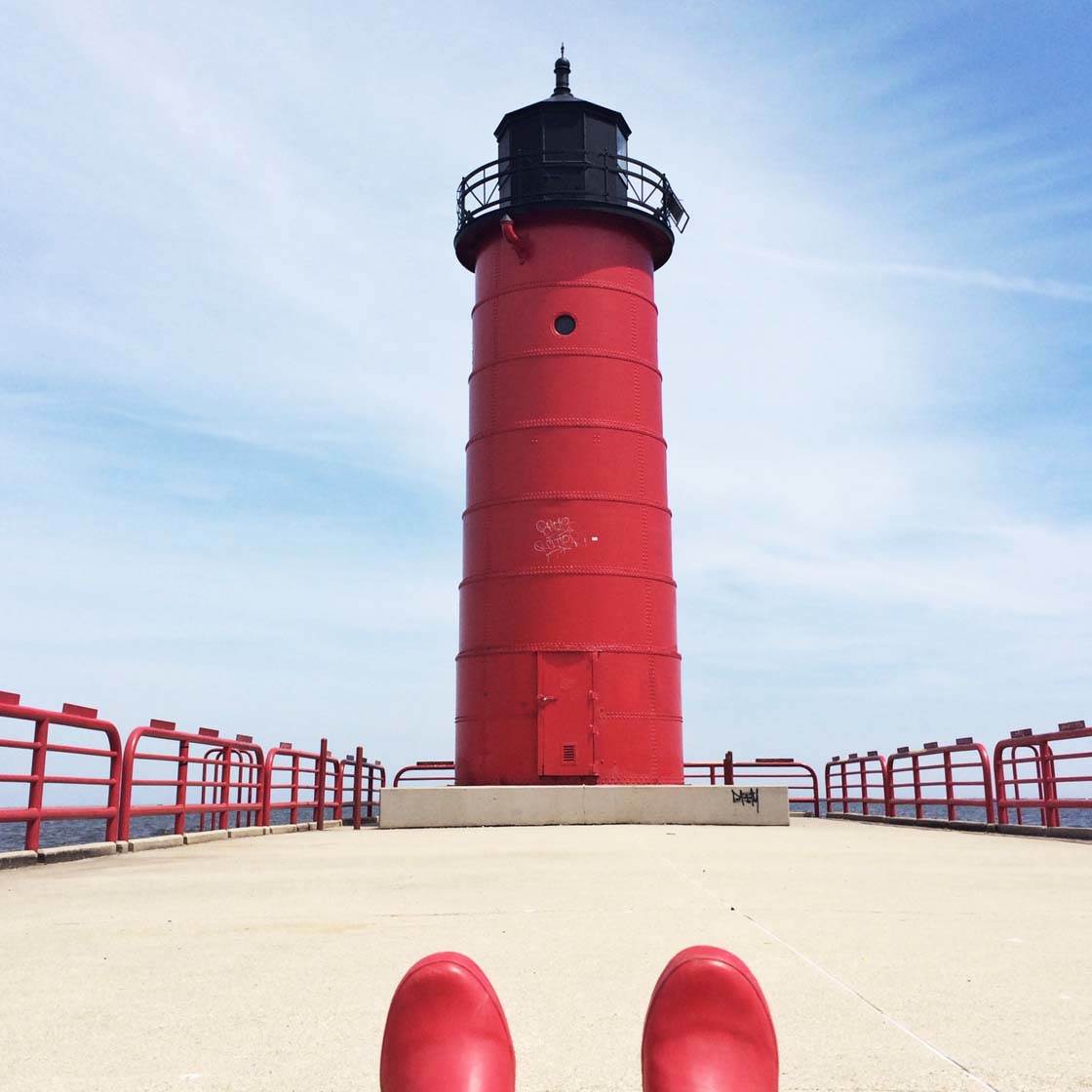 The stock library takes a commission, and you get the rest of the money. Prices for stock images vary hugely, depending on what the image will be used for.
But even if it's just a few dollars to start with, it's worth it as this can build up into a regular income over time.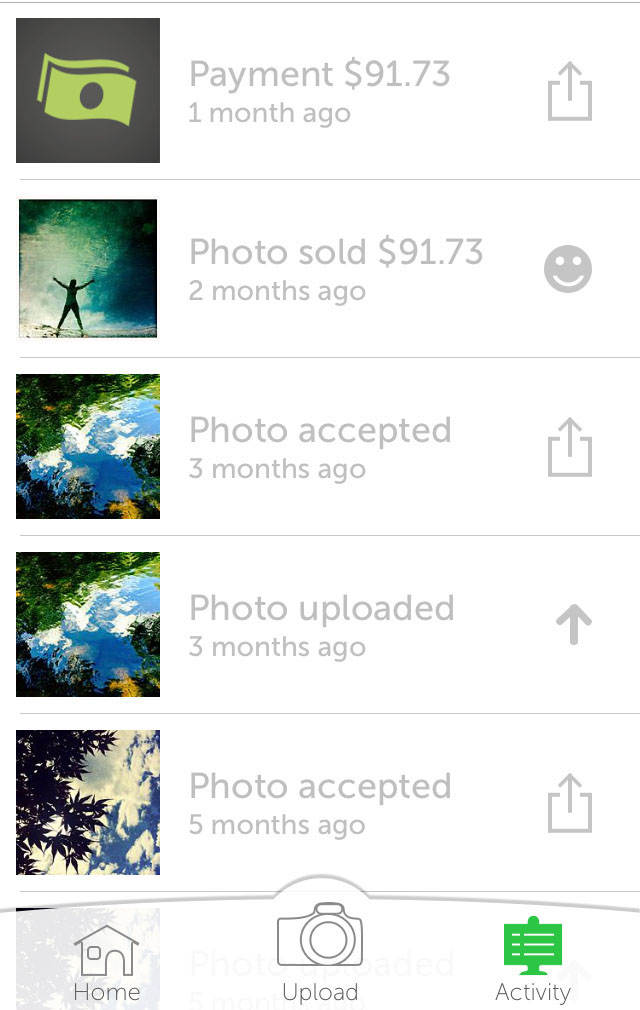 There are several stock image libraries that accept mobile photography, including Stockimo, Snapwire, EyeEm and Getty Images.
Each of these agencies have an app that you can download onto your iPhone from the App Store. You then simply upload the images that you'd like to sell, and wait and see what happens!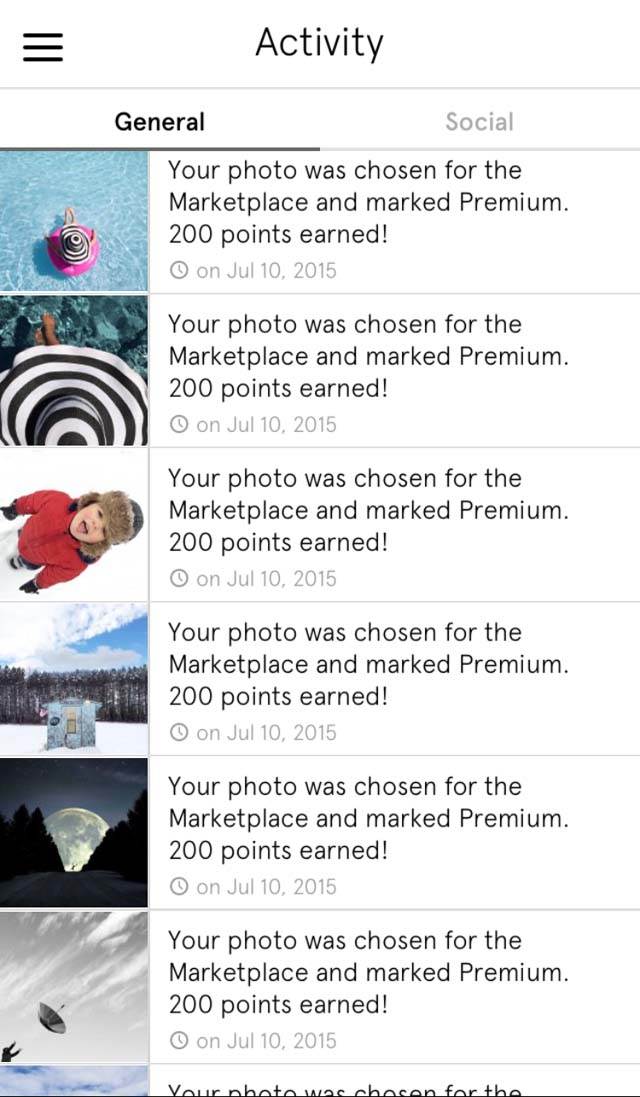 Each app functions in a different way, but they all work to give your photos exposure and pair you with buyers who are looking for unique photos.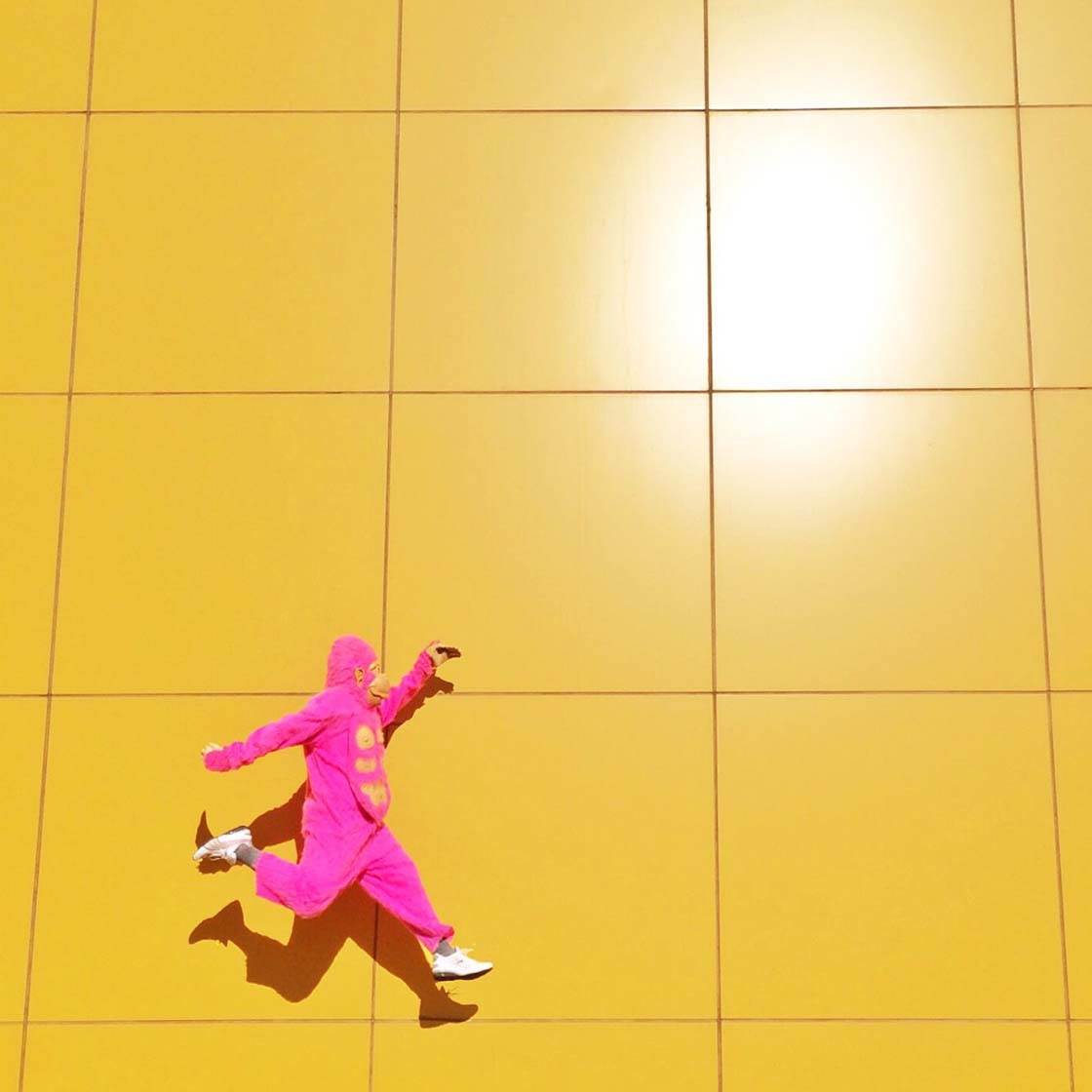 If you have the time, it's worth uploading as many photos as possible to as many stock libraries as you can find. That way, you're giving your photos maximum exposure and the best chance of getting the most sales.
Conclusion
Whether you just want to get some exposure for your iPhone photography, or go further and start earning money by selling your images to individuals and businesses, I hope these tips have given you lots of new ideas for how to go about this.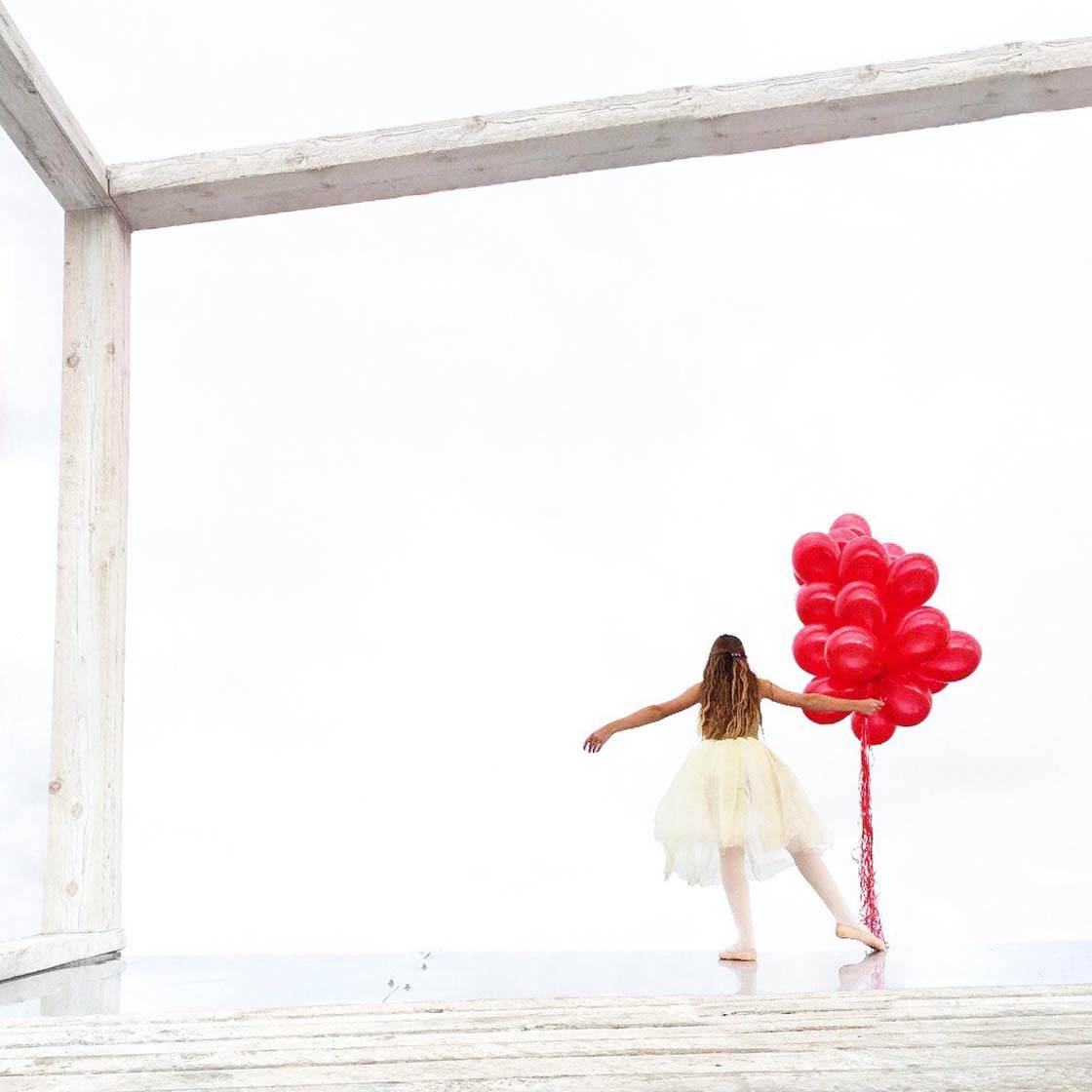 It can take a bit of time and effort to start with – establishing some good contacts and finding a print company that you trust.
But if you're serious about your photography and want to start getting it seen by more than just your Instagram followers, it's definitely worth putting in a bit of effort for the rewards that you'll get!