PhotoNova 2 is a new and powerful photo editing app that comes with hundreds of built-in filters and effects as well as many other interesting features. In this video you can see some highlights of the app.
The video surely looks great, but what is it actually like to be using PhotoNova 2? Is this app worth your time and money, or should you look elsewhere? Read this review to find out. 
The Features Of The App
PhotoNova 2 comes with an impressive set of features which can be conveniently accessed from the navigation panel at the bottom of the app. The list of features includes all the basics that you would expect from a versatile photo editing app including basic image adjustments, cropping, tilt-shift, as well as the ability to adjust the red, green and blue channels separately.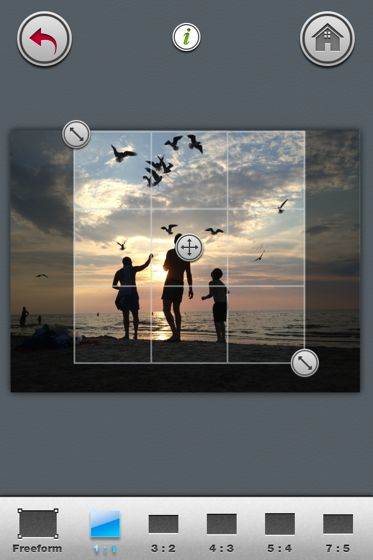 More importantly, the app comes with about 250 built-in effects and filters, which provide a convenient one-step photo editing solution for many photographic needs. There are so many good effects that you might often struggle to choose the right one, especially if you're indecisive as I am.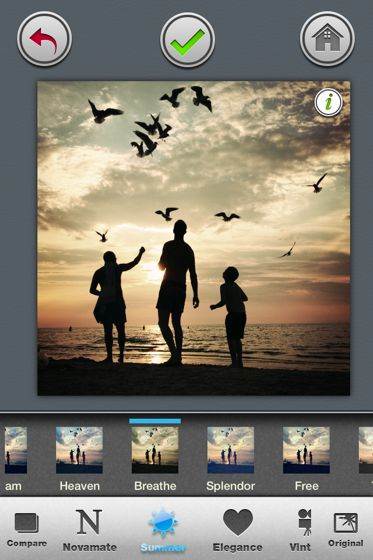 The effects are sorted in 10 different subfolders, which you can also select at the bottom of the screen. The great thing about this app is that all 250 effects are included for free; there are no in-app purchases or any other lame ways to get more money from you.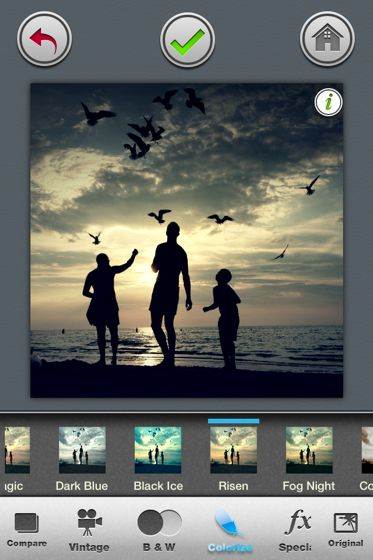 I have to warn you that many of the built-in effects are rather strong and result in significant color alterations, which may or may not look good for the particular photo. Unlike Snapseed and other similar apps, PhotoNova 2 does not let the user adjust effect strength. This makes the app very easy to use for one-step edits, but you also lose some control as a consequence.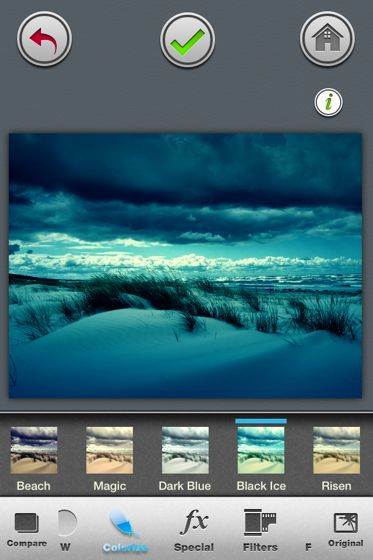 All the built-in effects can be also applied selectively using a lasso tool and a Selective FX module. In general, I found the lasso tool very awkward to use and I don't see how I could fit it into my workflow. There is just no way to accurately select parts of the image using your finger as a lasso on the screen of the iPhone.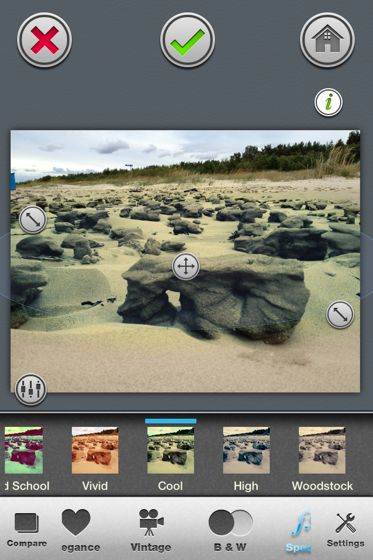 I had better experience with Selective FX, but my main concern was that the transition between the edited and unedited areas did not look natural (even after adjusting transition smoothness in Settings).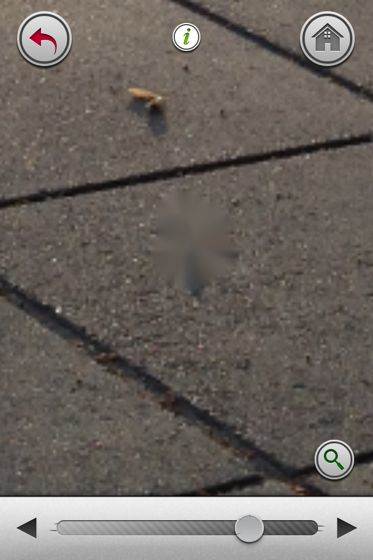 I was quite disappointed by the Fix module, which promises to remove blemishes from the photo. As you can see in the photo above, the end result looks nothing like a fix, and a dedicated spot-fixing app such as Retouch would perform a lot better.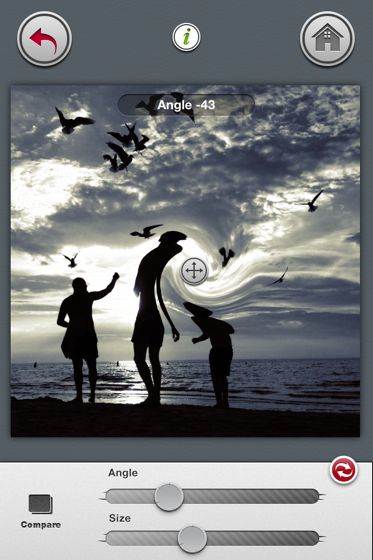 On the other hand, I was very happy about the Swirl feature which essentially allows you to twist your photos around a point while giving you full control over the size and angle of the swirl. If applied correctly, you can get very surreal and yet naturally looking compositions.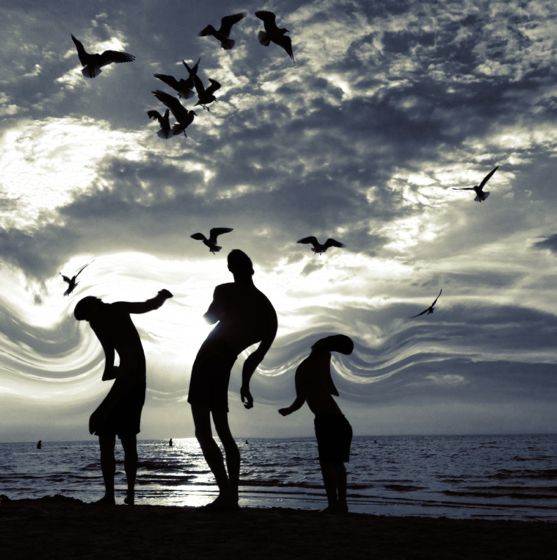 Here's another great example of what can be done with the Swirl tool.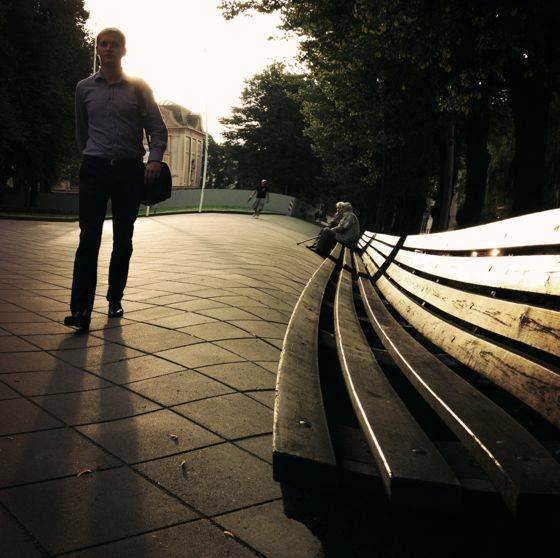 Finally, PhotoNova 2 contains an interesting Render feature which essentially allows you to render one photo on top of another. The app comes with multiple built-in render images such as bubbles and hearts (which are essentially useless), as well as the ability to use your own photos.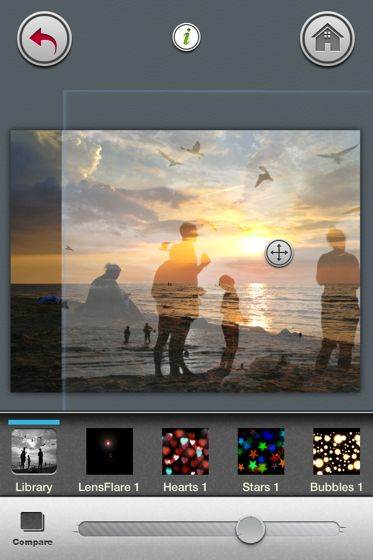 There are no masks, so you have to render the entire image on top of another. If you pick the right photos that fit together well (most photos don't), and if you find the right balance between the two using the opacity slider, you can get some very interesting and unique results.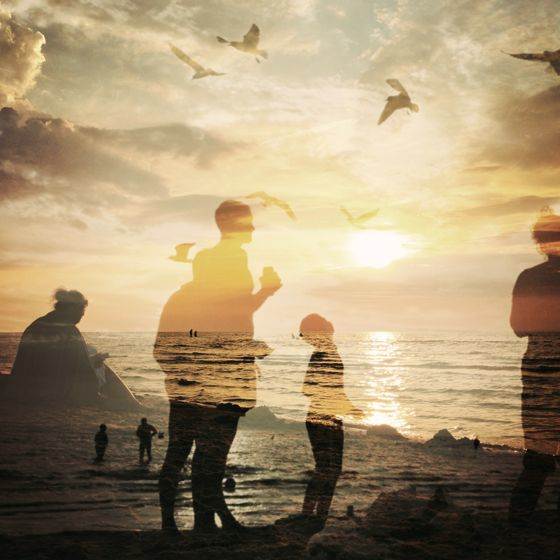 Here my goal was to superimpose a group of people on top of an image of a lonely lady, so that the other people would appear to be in her thoughts. I didn't quite succeed at conveying that message, but the resulting image is nevertheless interesting.
User Experience
While PhotoNova 2 is a well-designed app, its user interface could see some improvements. There are issues with sliders, which for some reason are very easy to miss. It is also annoying that slider adjustments are not displayed in real time. You have to release the slider before you see any changes in the photo, which makes it harder to do precise adjustments.
The app works in both portrait and landscape, but for some reason the landscape mode only works when you turn the iPhone to the left, but not to the right. This was initially very confusing as I'm more used to turning the iPhone to the right.
Despite these issues, PhotoNova 2 is a well-designed app and it's user interface is very intuitive. A hope that the developers will continue to update this app, which could make the user experience even better in the future.
Verdict
PhotoNova 2 is a very comprehensive and well-designed photography app. At $.99 and no in-app purchases it is priced aggressively and likely to become a success on the App Store. It's greatest strength lies in its massive collection of built-in effects and adjustments that provide easy one-click photo editing.
I also enjoyed Swirl and Render modules, which are a good addition to my photo editing toolbox. However, I would prefer more control over the intensity of effects and the ability to see the effect of sliders in real time.