It's that time of the year again. On September 10 Apple will hold a media event in which – for the first time ever – two new iPhone models will be introduced. The new iPhones will ship on September 20 in the US and other large markets along with the release of iOS 7. What can you expect from the new iPhones? Should you ditch your old iPhone and get ready for an upgrade? Read this article to find out.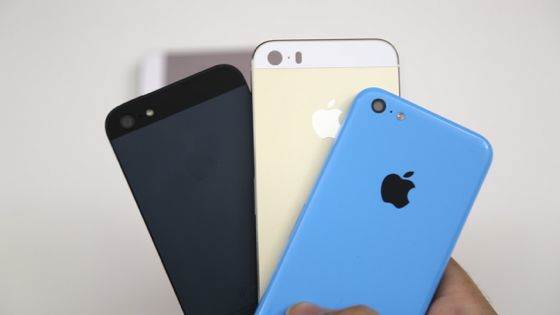 iPhone 5S
As I already mentioned, this will be the first time ever when Apple releases two new smartphones at the same time. While both models are exciting, iPhone 5S  – which is the high-end device – is clearly the most awaited of the two.
As indicated by letter 'S', iPhone 5S will have a similar exterior to iPhone 5. But before you start booing the lack of creativity at Apple, consider that their designers are taking a bold move by brining new colors to the otherwise familiar exterior of iPhone 5S.
As weird as it sounds, there is very good evidence that Apple will add at least one new iPhone color in addition to the traditional black and white models. We can be sure to see a champaign-colored version of the iPhone (or golden for those of us wearing gold chains). The following video shows what the champaign iPhone is going to look like.
More recently, there have been rumors of a grayish graphite iPhone, although there is less evidence for this color. I do like what it looks like in the following video, but of course there is no guarantee that the graphite iPhone shown in the video is in fact authentic.
Enough about colors. You probably want to know how the new iPhone will be different from what you already own, so be prepared for some good news.
First, I have to mention the new and upgraded camera. It is very likely that iPhone 5S will have a 12-megapixel camera (as opposed to 8 megapixels in iPhone 4S and 5), thus giving you sharper, higher-resolution photos.
There is also very good evidence that the new iPhone will come with a dual-LED flash, which will be twice as powerful as the current generation flash. If you ever thought that the iPhone's built-in flash is useless, the new iPhone will likely change your opinion.
There is also a good chance that the lens will have lower aperture, which would have a great impact on low-light photos. Lower aperture would also decrease the depth of field, thus creating an artistic blur for areas out of focus.
There have also been rumors that iPhone 5S will support slow-motion video recording, but I wouldn't bet any money on that.
Other notable features include a faster A7 chip and a 128 GB storage option. The new iPhone will also come with a fingerprint sensor that will be built in right into the home button and that can be used for easy unlocking. The battery life will likely be improved as well, but I wouldn't expect any dramatic improvements.
The pricing of iPhone 5S will likely be the same as the current pricing of iPhone 5.
iPhone 5C
The other new iPhone model, albeit somewhat less exciting, is likely going to become a massive success in emerging markets such as China. iPhone 5C – with 'C' standing for Color rather than Cheap – will be packaged in a plastic rear case.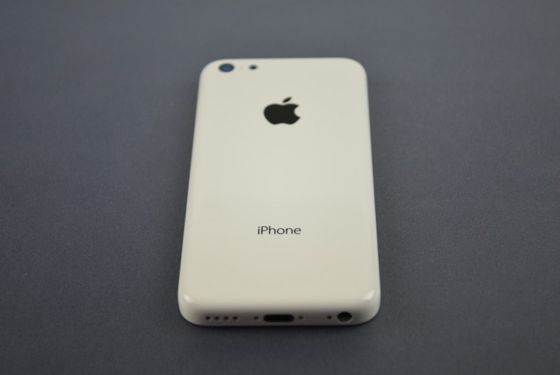 Just like iPod touch, iPhone 5C will be available in several different colors. While the exact list of colors remains unclear, we are likely going to see blue, green, yellow, red and white iPhone 5C.
In terms of internals, iPhone 5C is likely going to be similar to iPhone 4S or iPhone 5, though the exact specifications remain unclear. In terms of camera, it is likely going to be 8 megapixels, just like the camera of iPhone 4S and iPhone 5.
iPhone 5C is probably going to be about $200 cheaper than iPhone 5S, and it will replace older iPhone models as the entry-level iPhone.
Other Products
Apple is also expected to release an updated iPad, iPad mini and MacBook Pro in the near future, but these products won't be announced on September 10.
Historically, Apple has announced new iPods along with the iPhone, and they will probably also do it this year. However, the iPod market is rapidly shrinking due to the increasing popularity of smartphones, so I wouldn't expect much innovation in this product category.

Finally, we can be sure that iOS 7 – the most significant update of Apple's mobile operating system so far – will become available along with the new iPhones. However, there is a good chance that Apple will only release iOS 7 for iPhone, and iPad users will see updates later.
A Word Of Warning
As you probably already know, Apple is the most secretive company in the world.
Now, does it mean that everything you just read is pure speculation? Not exactly. There are thousands upon thousands of people working on the new iPhones to prepare for the launch demand, so some product leaks are of course inevitable.
But please don't be mad at me if a few minor details I predicted don't come true – or if Apple manages to surprise us in an altogether different way. After all, what could be less fun than life without surprises?