If you like exploring nature, you're going to love this interview with Kristi Montgomery. With a passion for the outdoors, she uses her iPhone and olloclip macro lens to capture stunning close-ups of flowers, insects, water droplets and other small objects. In this interview, you'll learn more about Kristi and her fascinating nature macro photography.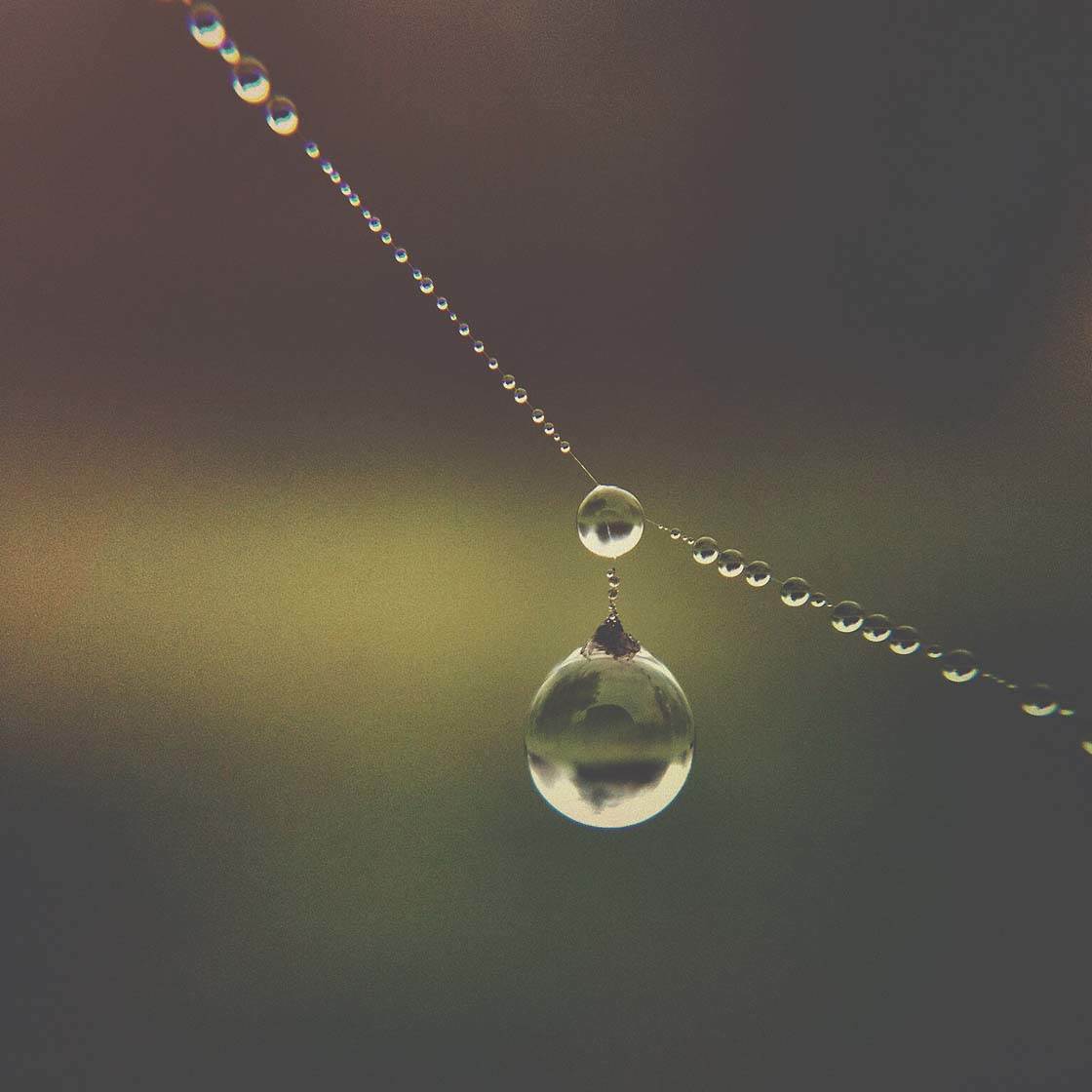 Tell us a little bit about yourself.
I live on a little island on the west coast of British Columbia, Canada. I grew up here and then moved away to attend university, but I relocated to the island eight years ago. I'm married, with four cats and a son who's six years old.
I love photography, art, gardening, cooking and music. I work as an assistant at a local pharmacy on the island and I love my job.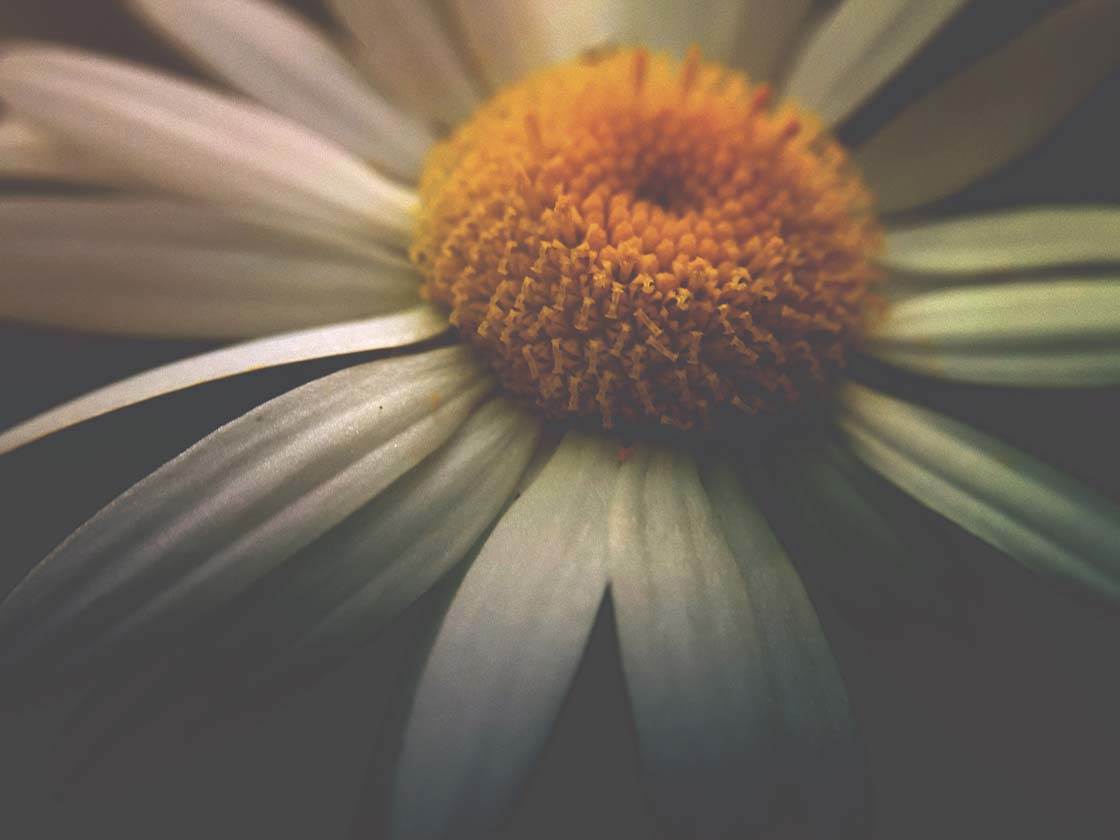 How did your iPhone photography journey begin?
It began when I got my first iPhone 4s for Christmas in 2011. But the real adventure started when I discovered Instagram a few months later.
It was there that I stumbled upon the #JJ forums and met other people from around the world… and the rest is history. It's hard to believe that was almost four years ago.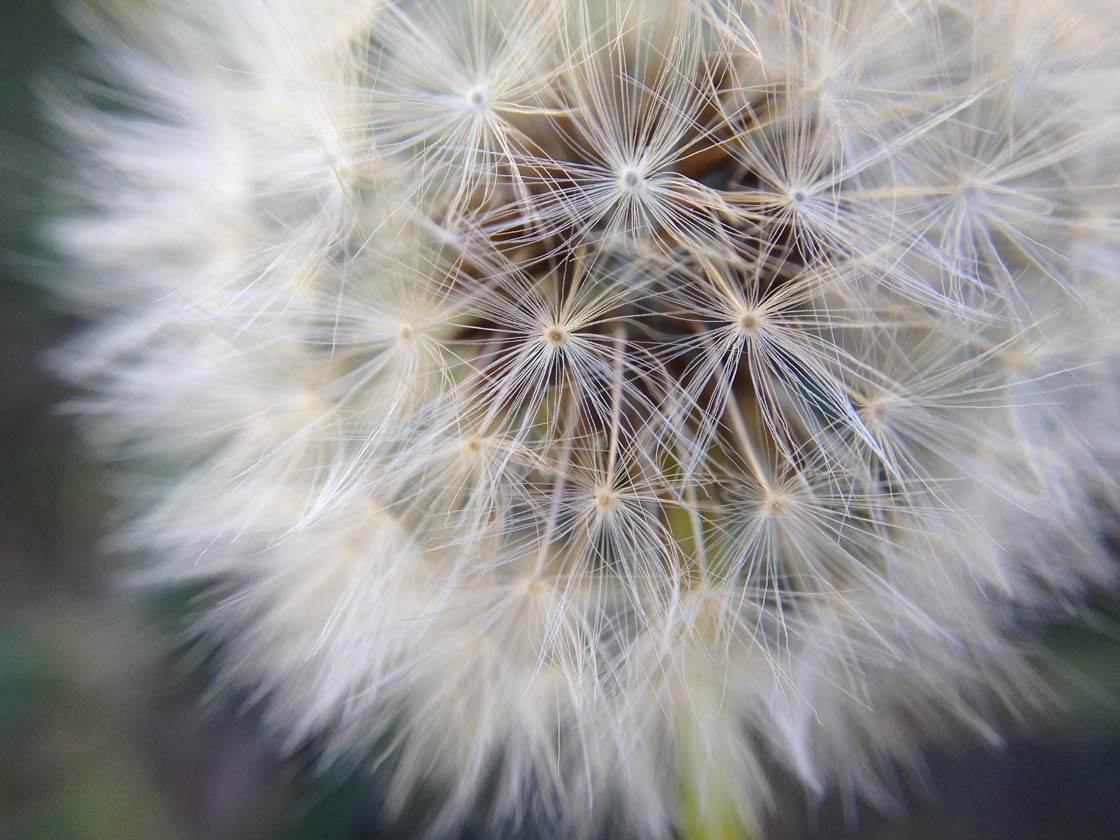 What inspires you to take photos with the iPhone?
I love my iPhone – it's amazing! I love how convenient it is. It's so small and lightweight. It goes everywhere I go, so I always have it when I need it.
Plus, the camera is awesome! Who knew a phone could take such incredible photos?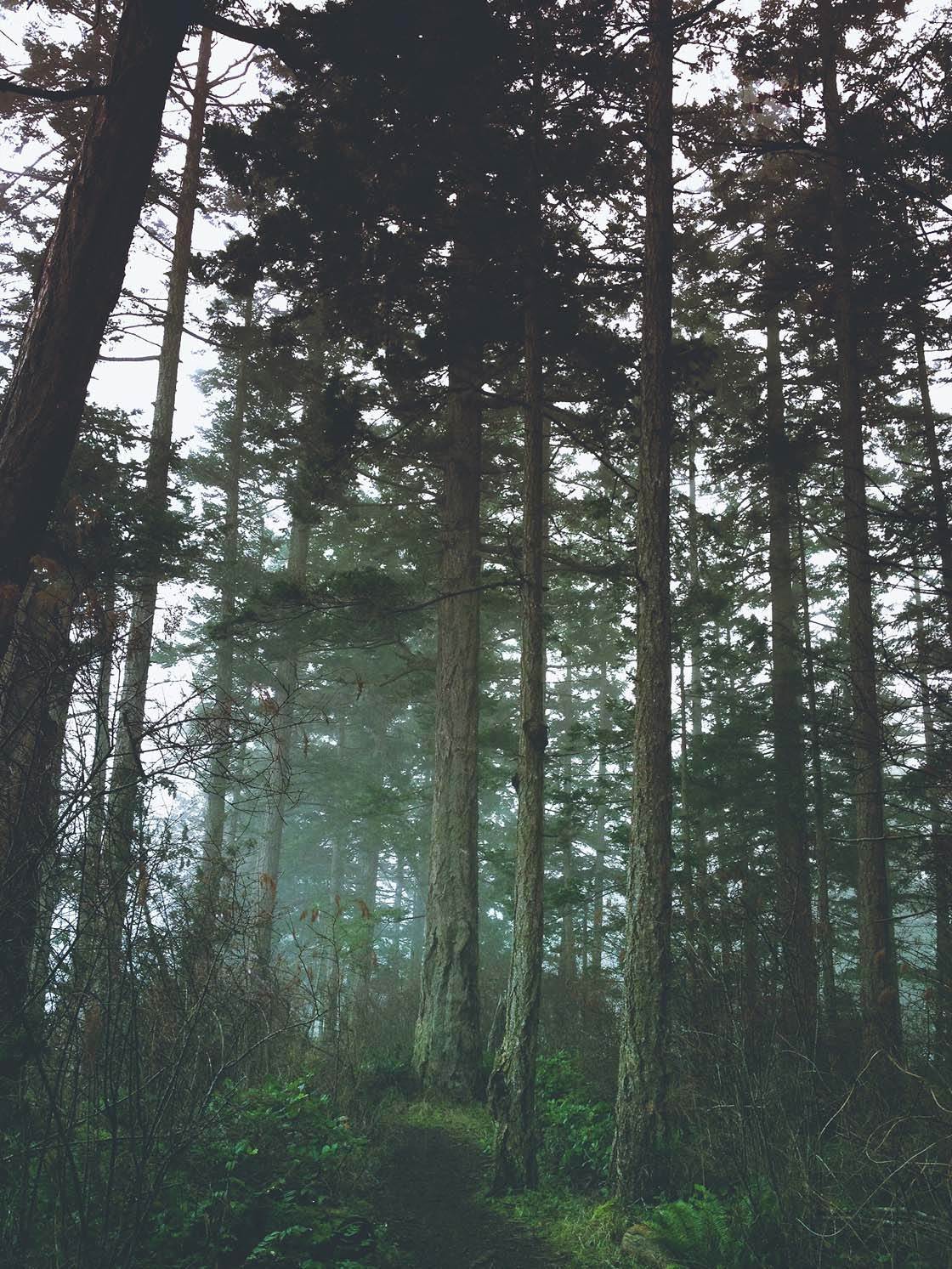 You primarily shoot nature and landscape photos with your iPhone. What draws you to this kind of photography?
Well, I'd have to say my biggest inspiration comes from nature. I'm constantly inspired by the beauty around me.
The ocean, beautiful colors of fall, tall majestic trees caught in the fog, the intricate details of a dandelion, or droplets suspended from a spiders web… I'm in awe and love it all.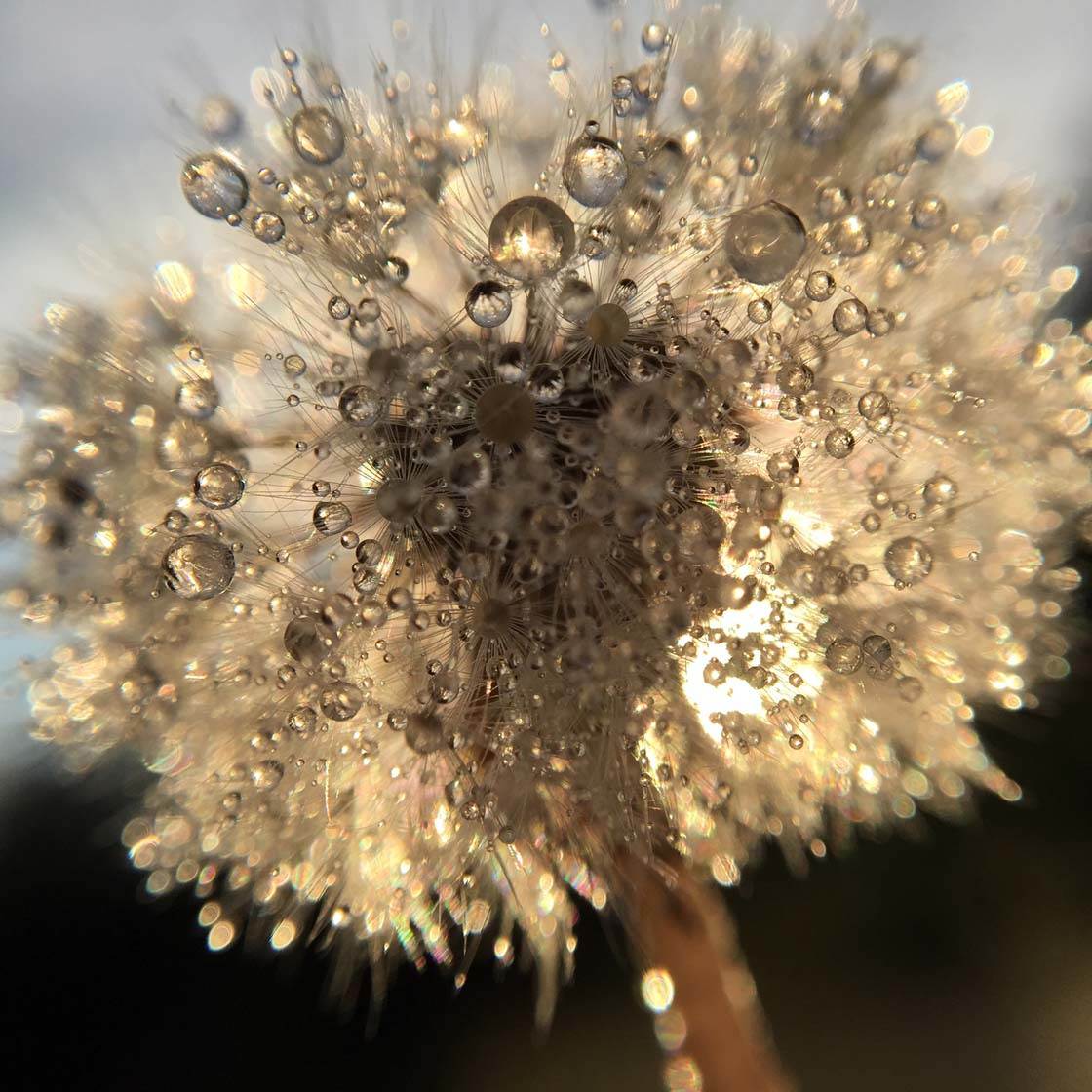 I can't help but take photos of it all. There's just so much beauty around me, and so many details that I want to capture and add to my collection.
The majority of your images are incredible close-up shots of flowers, insects and water droplets. Could you tell us about the equipment and iPhone accessories that you need for taking great macro photos?
I've always been drawn to the details, but found I couldn't quite achieve what I wanted with my iPhone alone. Luckily I discovered the world of macro lens attachments – in particular, the olloclip lenses.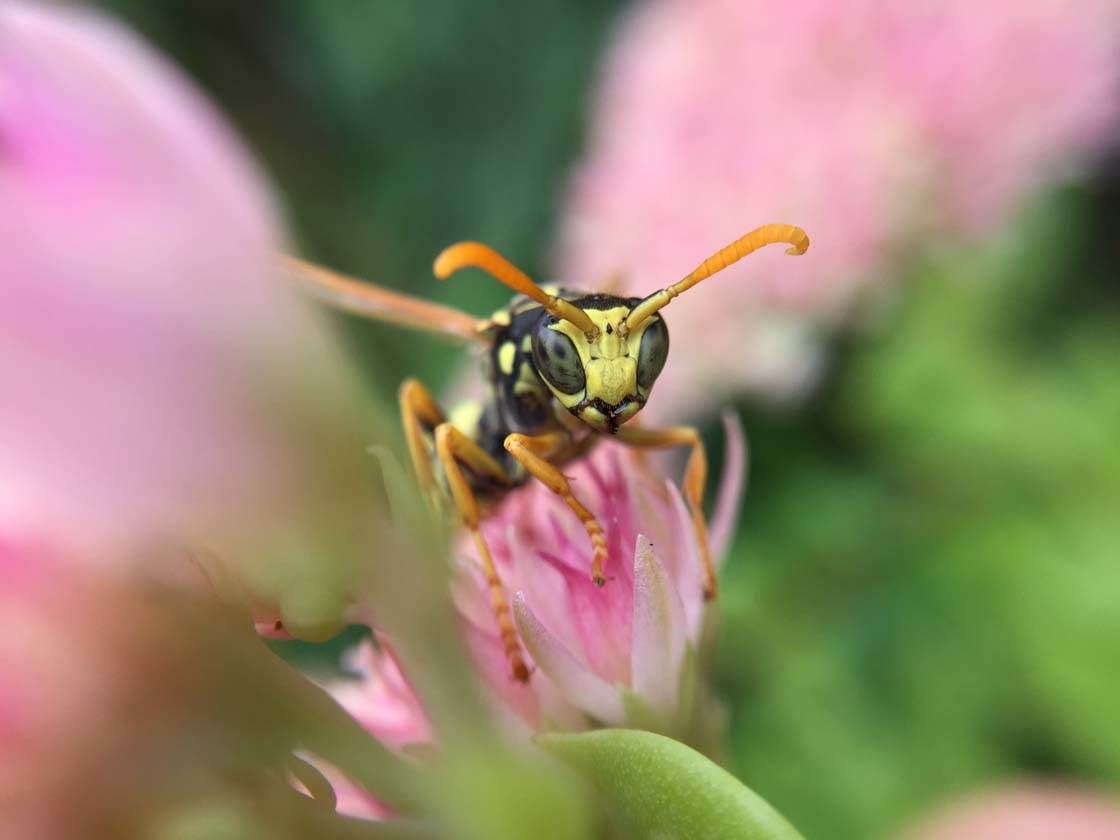 I first started with an Olloclip 3-in-1 that had one macro lens, a fisheye lens, and a wide angle lens. From there I moved on to the Olloclip 4-in-1 and I love it.
I had to get a new olloclip when I upgraded to the iPhone 6 last Christmas, but other than that, I don't use anything else. I never go anywhere without my olloclip.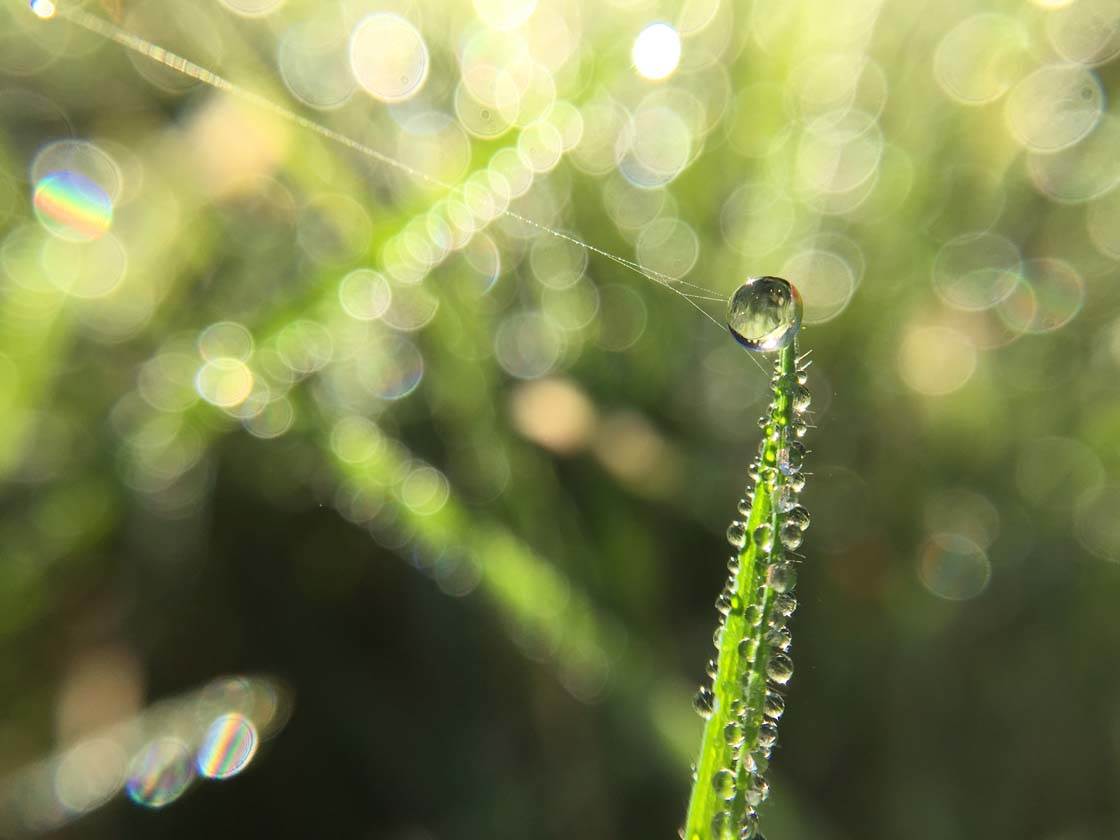 Due to the shallow depth of field when shooting extreme close-ups, it's often difficult to get the focus on the right part of the subject. What focusing tips do you have for anyone new to macro photography?
Light is your friend, and don't be afraid to try weird new angles. The right lighting is the most important part. If you don't have it, it won't matter how good your focus is.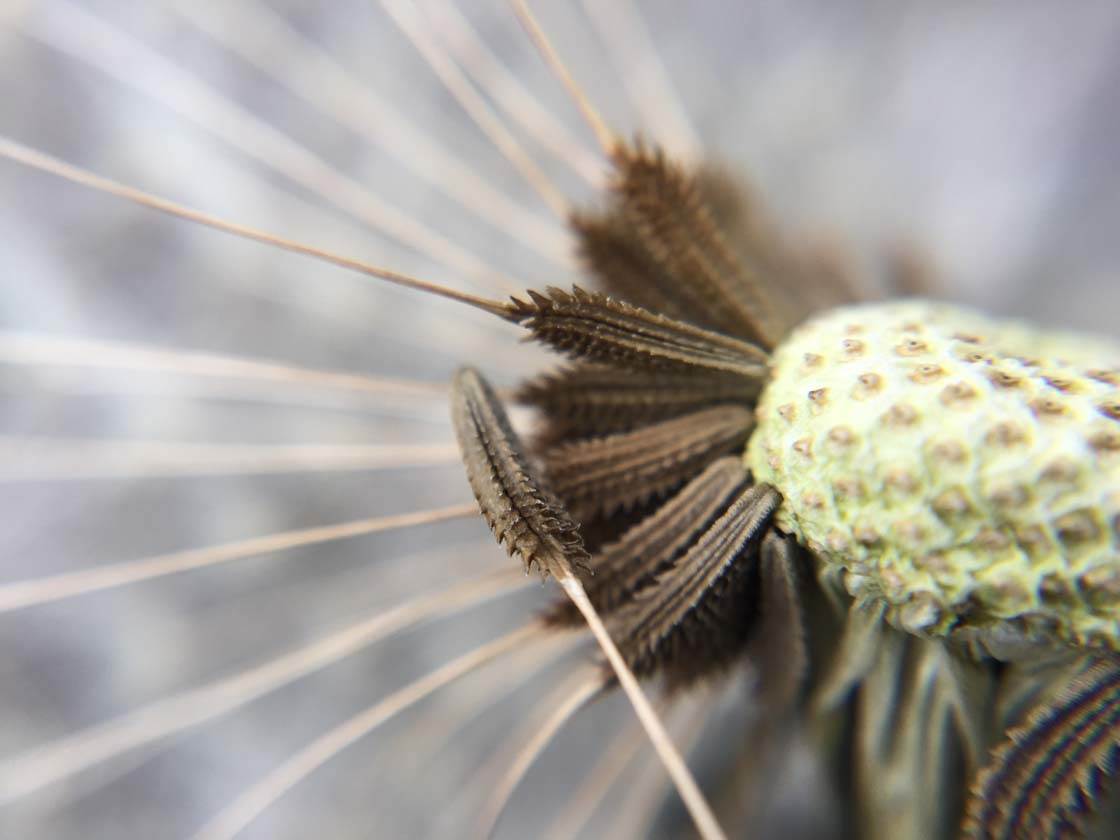 So once you have the best lighting possible, just experiment with your proximity to your subject and try to find the best angle to capture your subject or an aspect of your subject.
Ensure you tap to set focus on the part of the subject that you want to appear sharp.
Stability is also key. I find the best way to get and keep my focus is to prop myself up against something else to keep me from moving. It really helps to prevent me from swaying.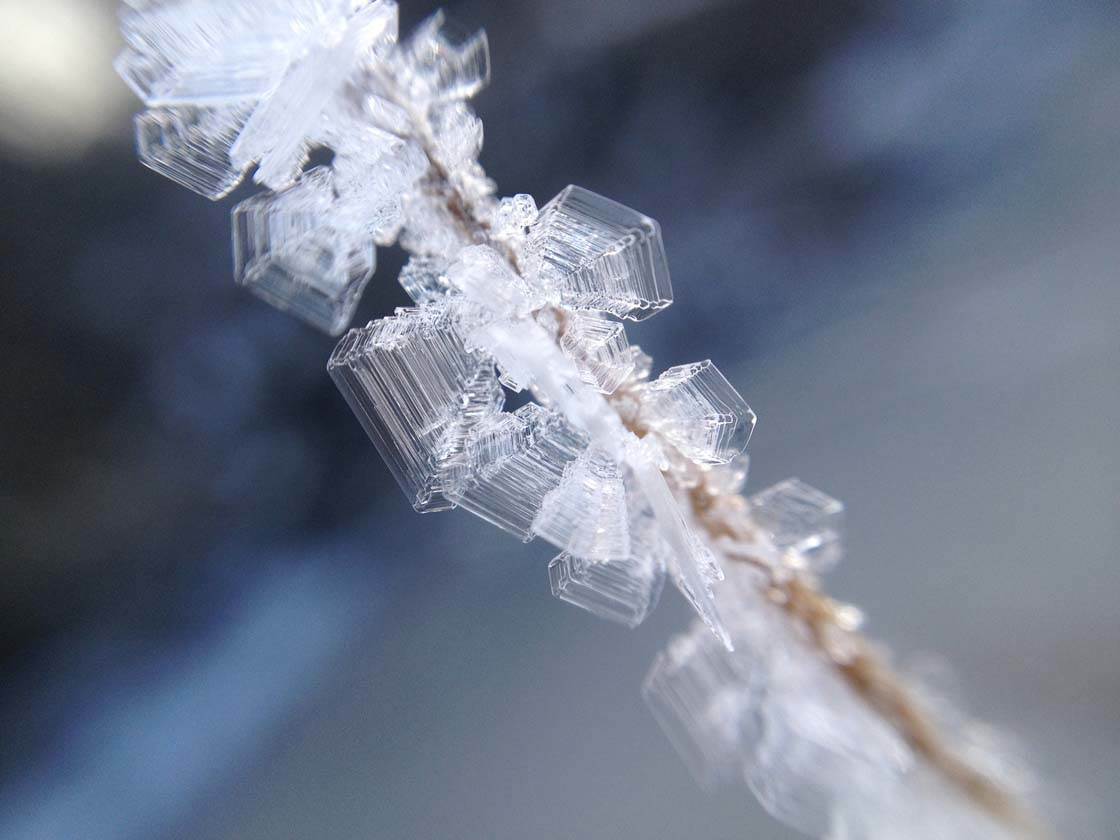 Your water droplet photos are particularly stunning. What advice do you have for photographing water droplets with the iPhone? 
Lighting is everything when trying to capture droplets. Your shooting angle is also important, as is the background.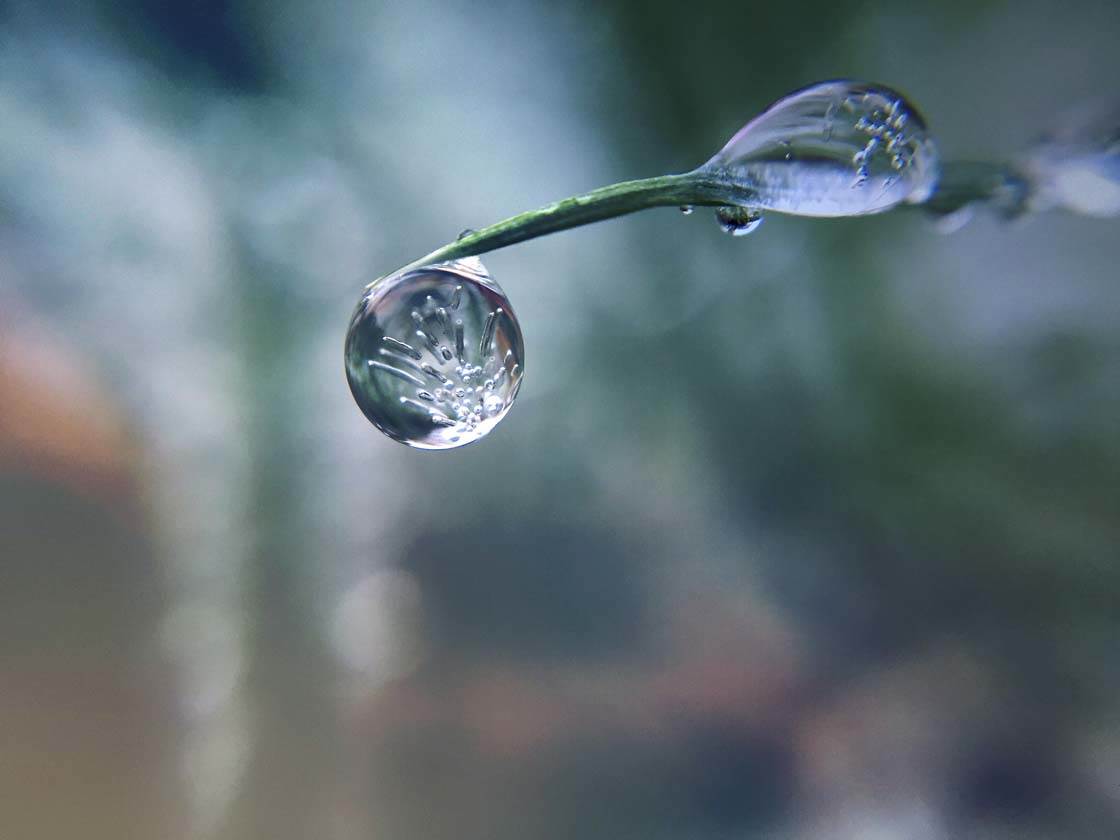 You really want the drops to stand out, and I find the best way to capture them is to shoot from either above or below, rather than head on.
That way you're able to fully showcase their exquisite details and you'll often discover some reflections as well.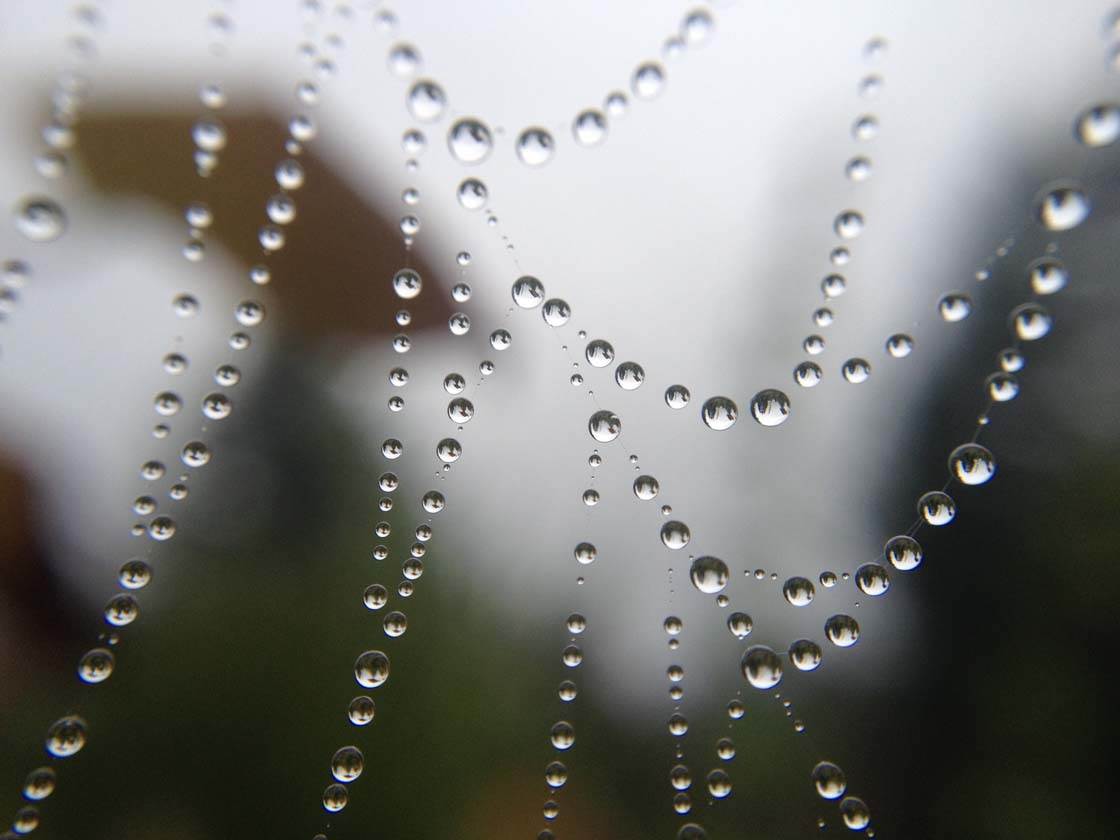 You capture wonderful light in your photos. Do you have a favorite time of day and weather for shooting landscapes and nature?
Well the best time of day for me is any moment I'm actually able to get outside and take photos!
But I usually find myself out during early-mid morning or in the evening close to sunset. I love the golden hour light during those times and it usually provides the best bokeh too.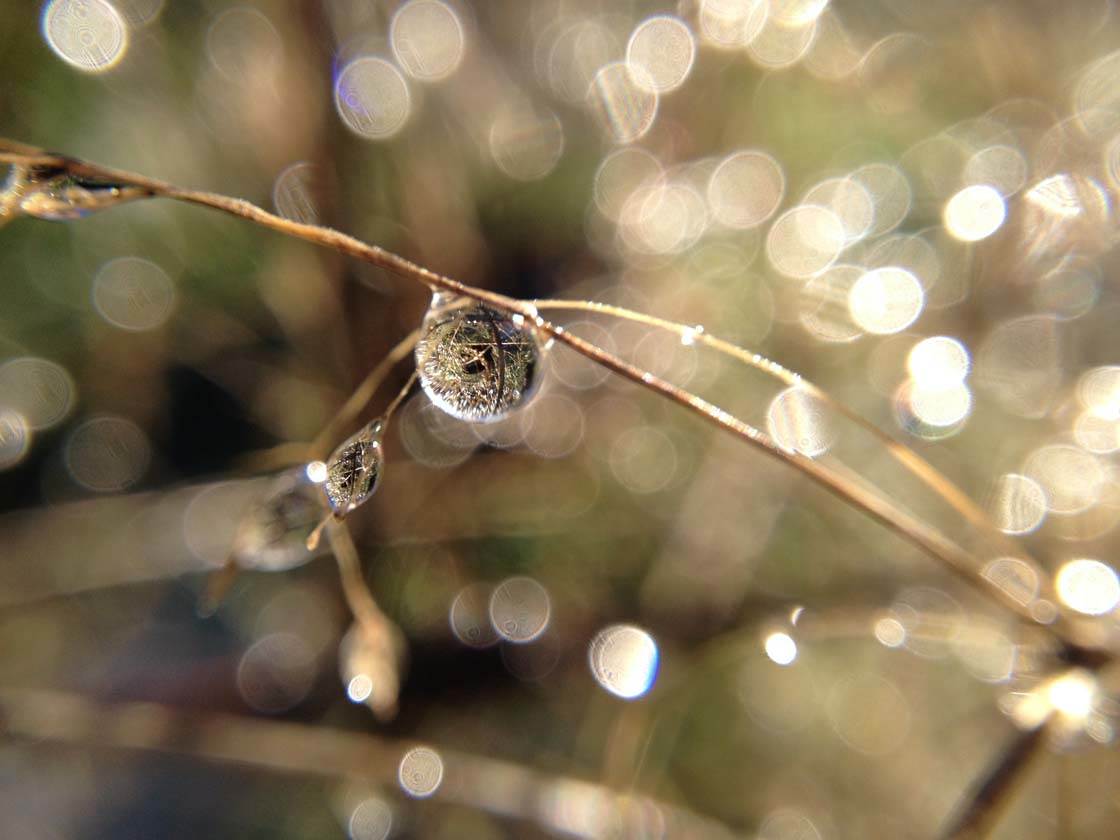 I tend to avoid shooting in the afternoon if I can because I find that bright afternoon sun can be tricky and blinding when trying to focus on the details.
Morning is best for those amazing foggy days when everything is covered in water droplets.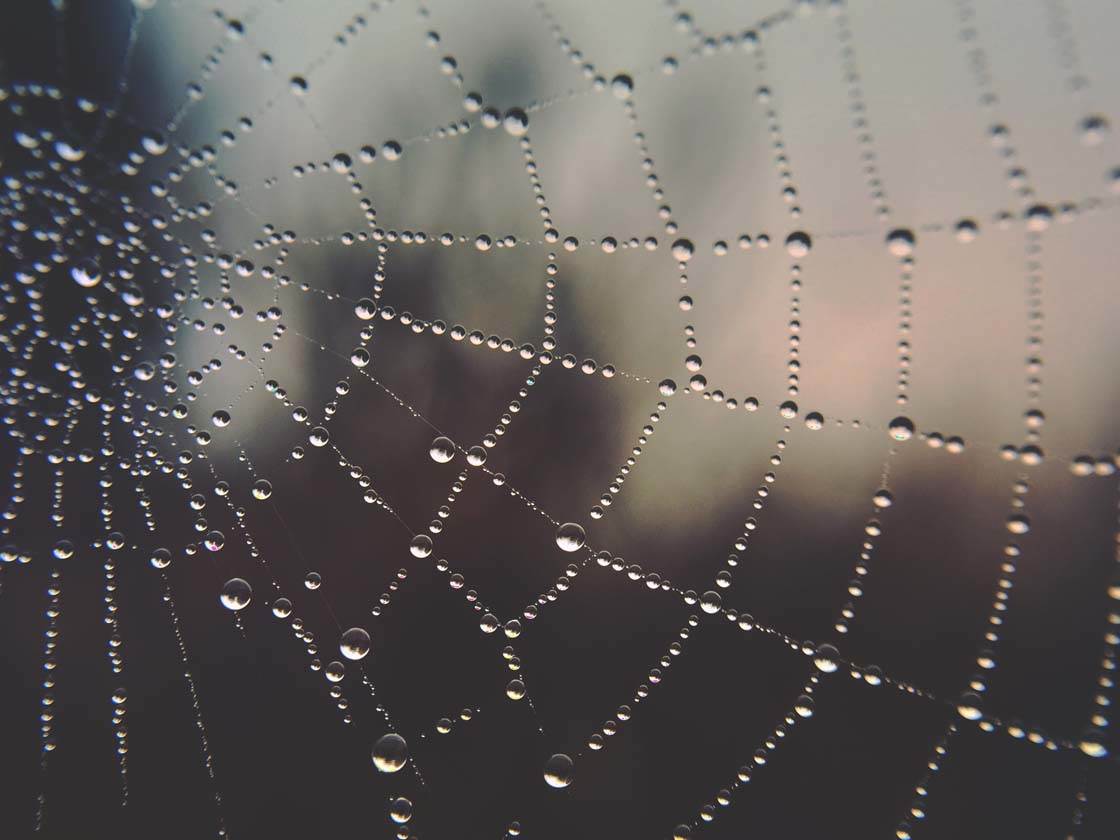 Let's talk about photo apps. Are there any apps that you use for taking photos besides the native camera app?
I only ever use the iPhone's native camera app for taking my photos. In the past I've tried apps like Hipstamatic, Camera+ and a few others.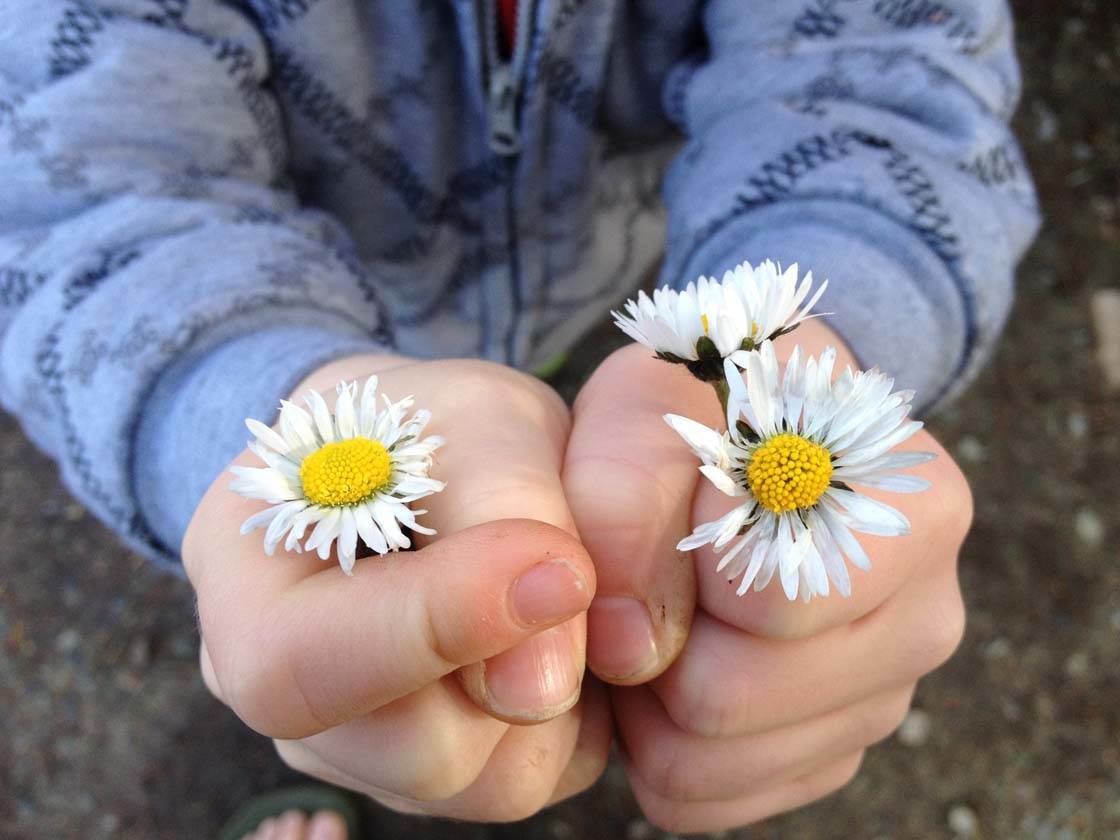 But I love the clarity of the iPhone's camera as well as the convenience of it. It's so easy to just flip the lock screen up and the camera's right there.
When you have a shot you want to get and time is of the essence, you don't have time to fiddle around looking for an app to take photos with.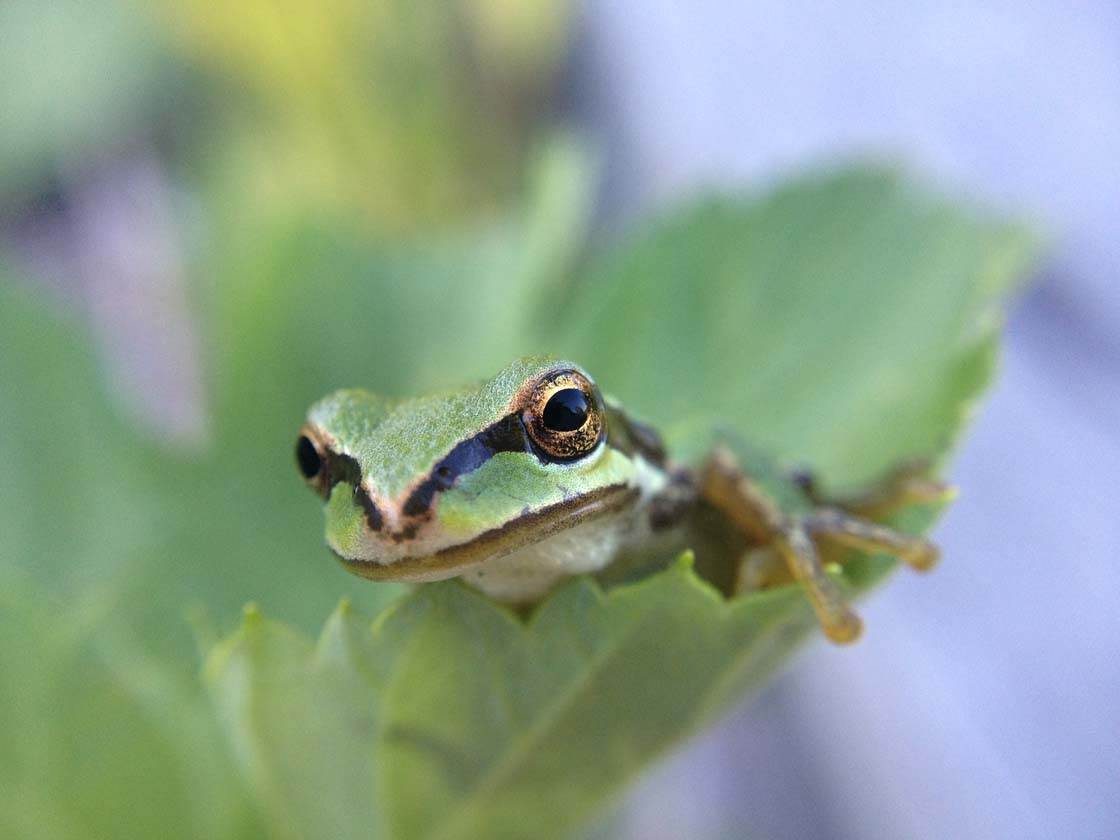 What are your favorite apps for post-processing?
I'm currently obsessed with Mextures. It's my favorite editing app. I love how versatile it is and how minimal or extreme your edits can be.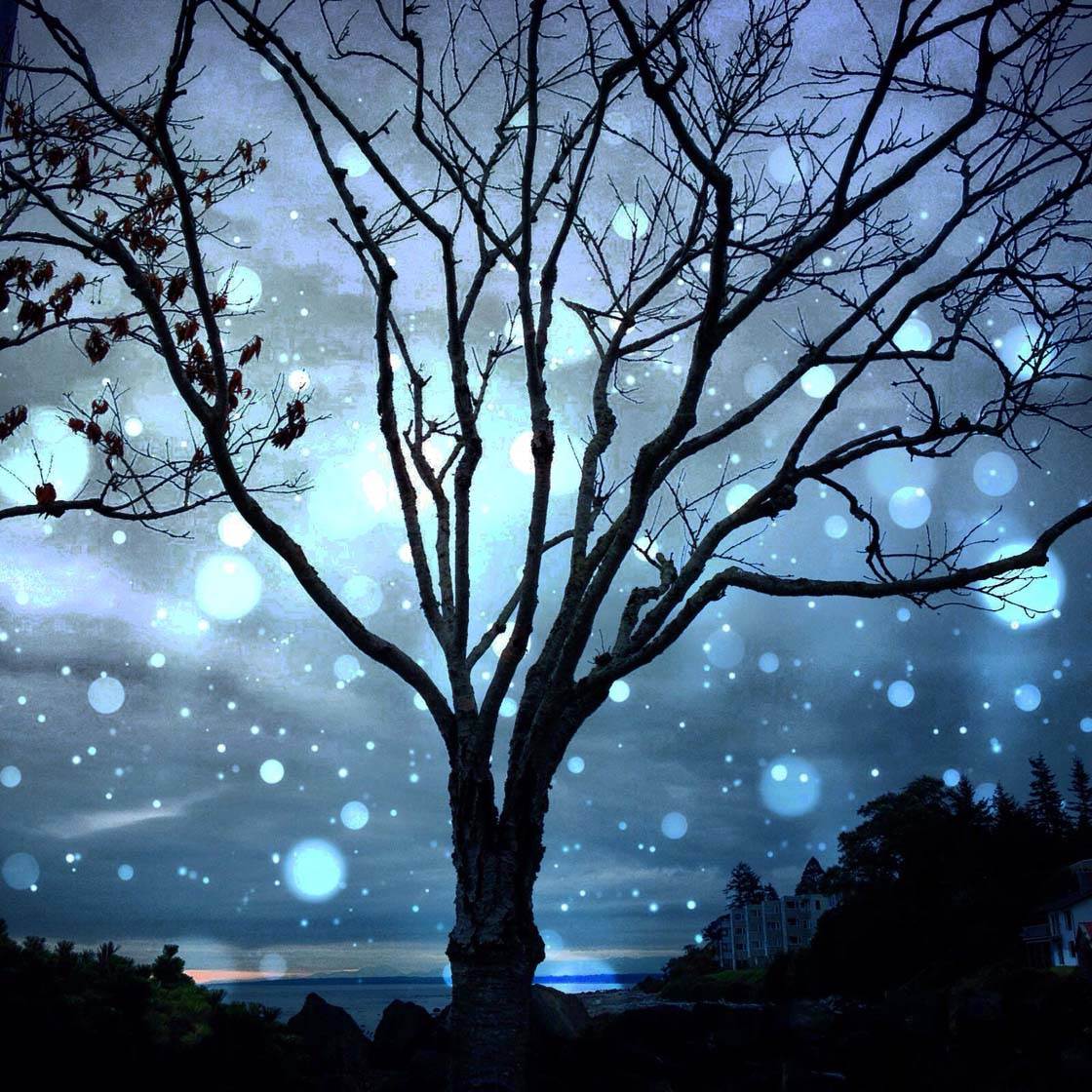 I also really like Photoshop Express and Snapseed. Both are great apps with lots of awesome features.
Those are my go-to apps, but I've also used the Superimpose app to try and get more creative with my edits.
Can you briefly explain the story and editing process behind your three favorite iPhone photos?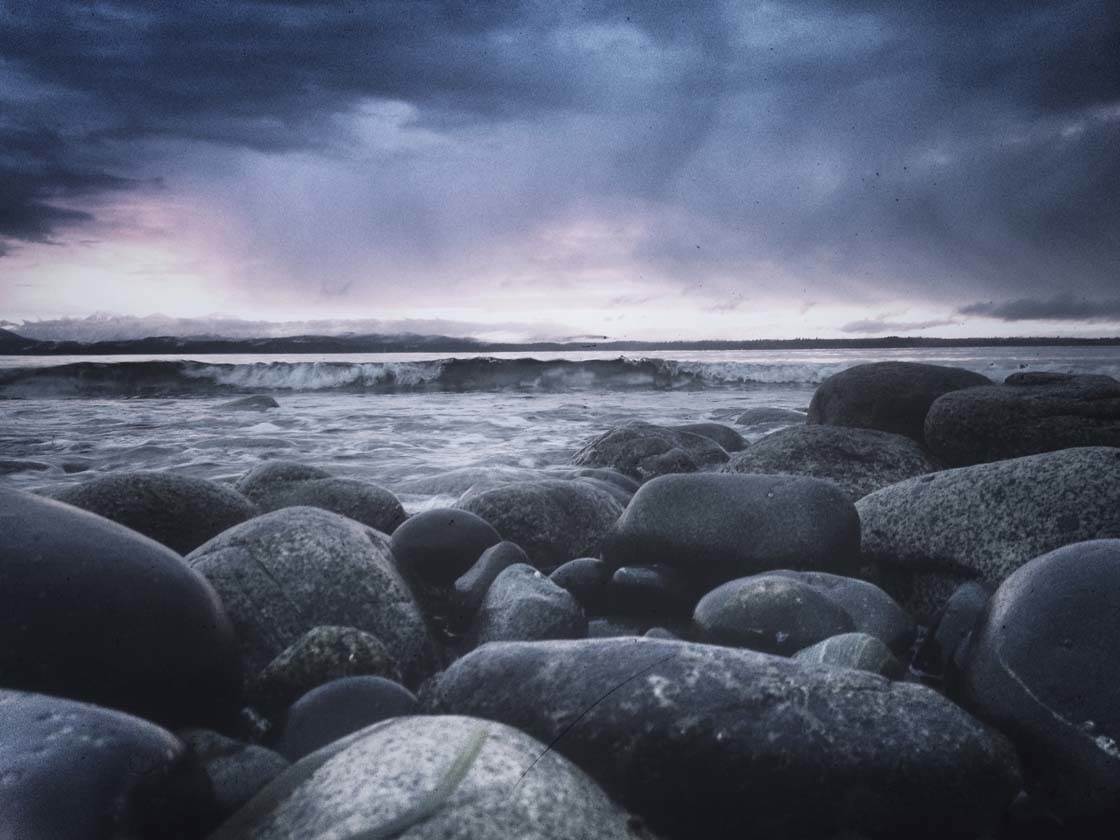 The Waves
This photo was taken on a beach not too far from my house. I love watching the waves roll in, and on this day they were a bit bigger than normal due to the weather.
So I wanted to capture a photo of them, and I loved the viewpoint of having the rocks in the foreground.
I felt the original photo didn't quite have the right feeling behind it. So I decided to use the Snapseed photo editing tools to enhance the colors and make it more dramatic. I used the Drama feature and the Retrolux effect as well.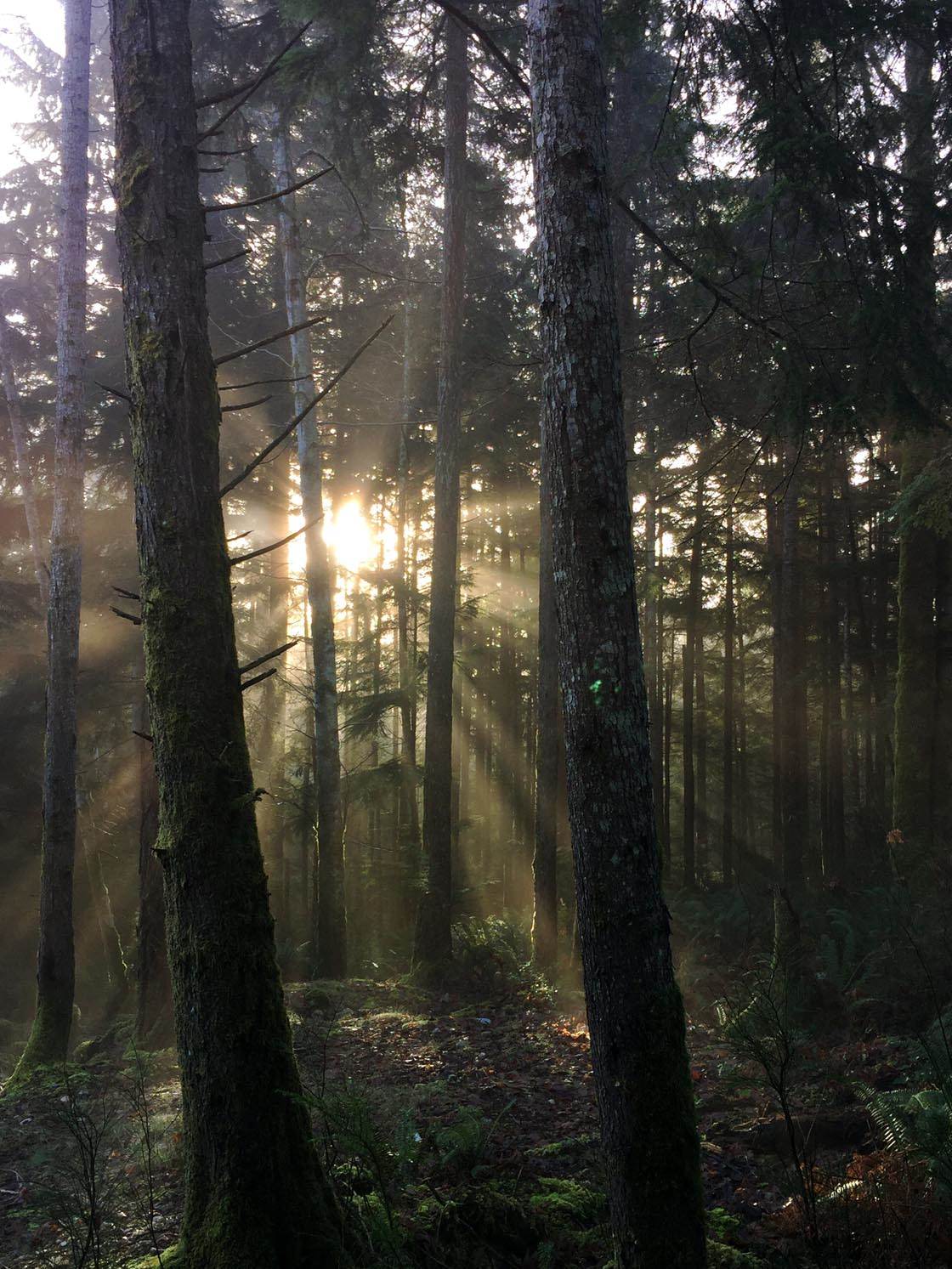 Enchanted Forest
This is the forest right across the street from where I live. It was a foggy morning and my husband and I had just taken our son to the bus. I saw the sun starting to shine through the trees, and I wanted nothing more than to capture those rays.
I was thrilled with the shots I got. I've posted both the edited and unedited versions, but this is the edited one. I loved what Mextures did for it, bringing out all of the greens and enchanting the light through the trees.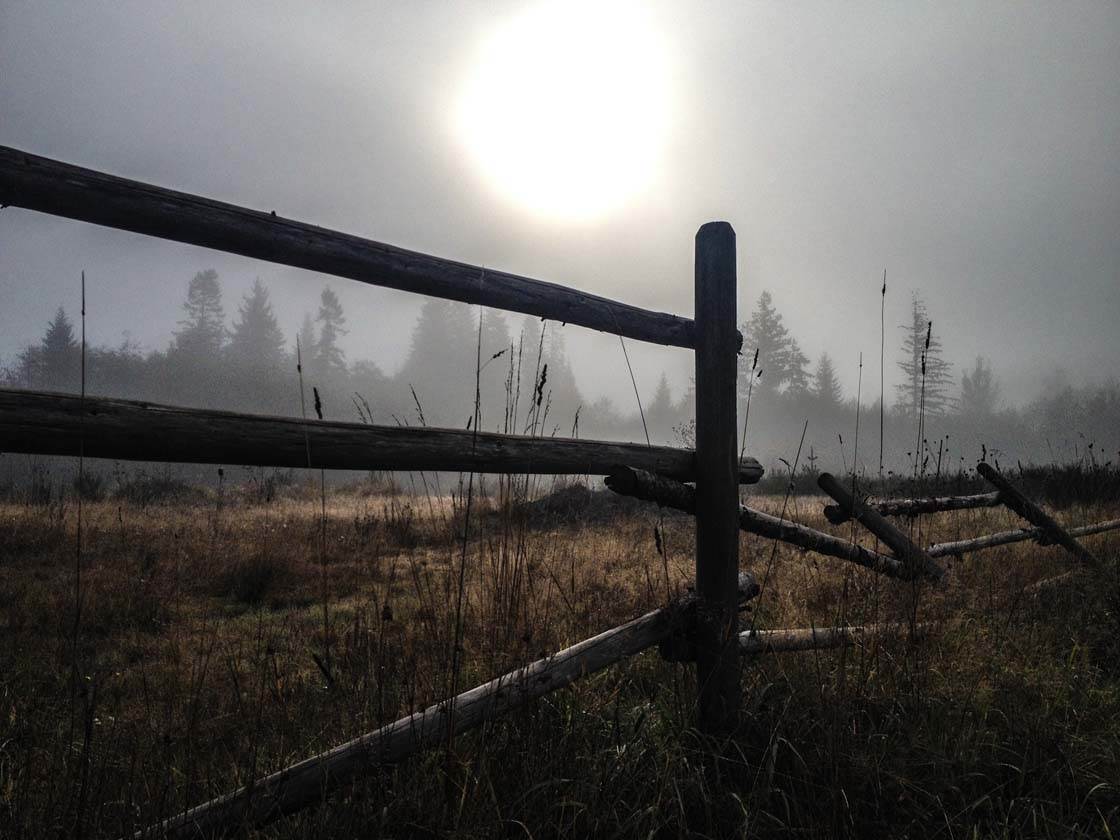 The Fence
This was taken on a beautiful foggy day in October when I was out and about hunting for a foggy shot. I drove down a side road and was thrilled when I stumbled upon this fence.
The state of the fence and the emptiness of the field, combined with the mood of the fog, all worked together perfectly.
There wasn't enough contrast in the photo, so I used Photoshop Express to achieve the look I wanted, enhancing the contrast and playing with the lighting and colors just a little bit.
Do you shoot with any other cameras, and if so, when do you prefer to use the iPhone?
I do own a "big" camera, but I only ever use it when it comes to photographing people or events. I only ever use my iPhone for posting on Instagram and for my photography business.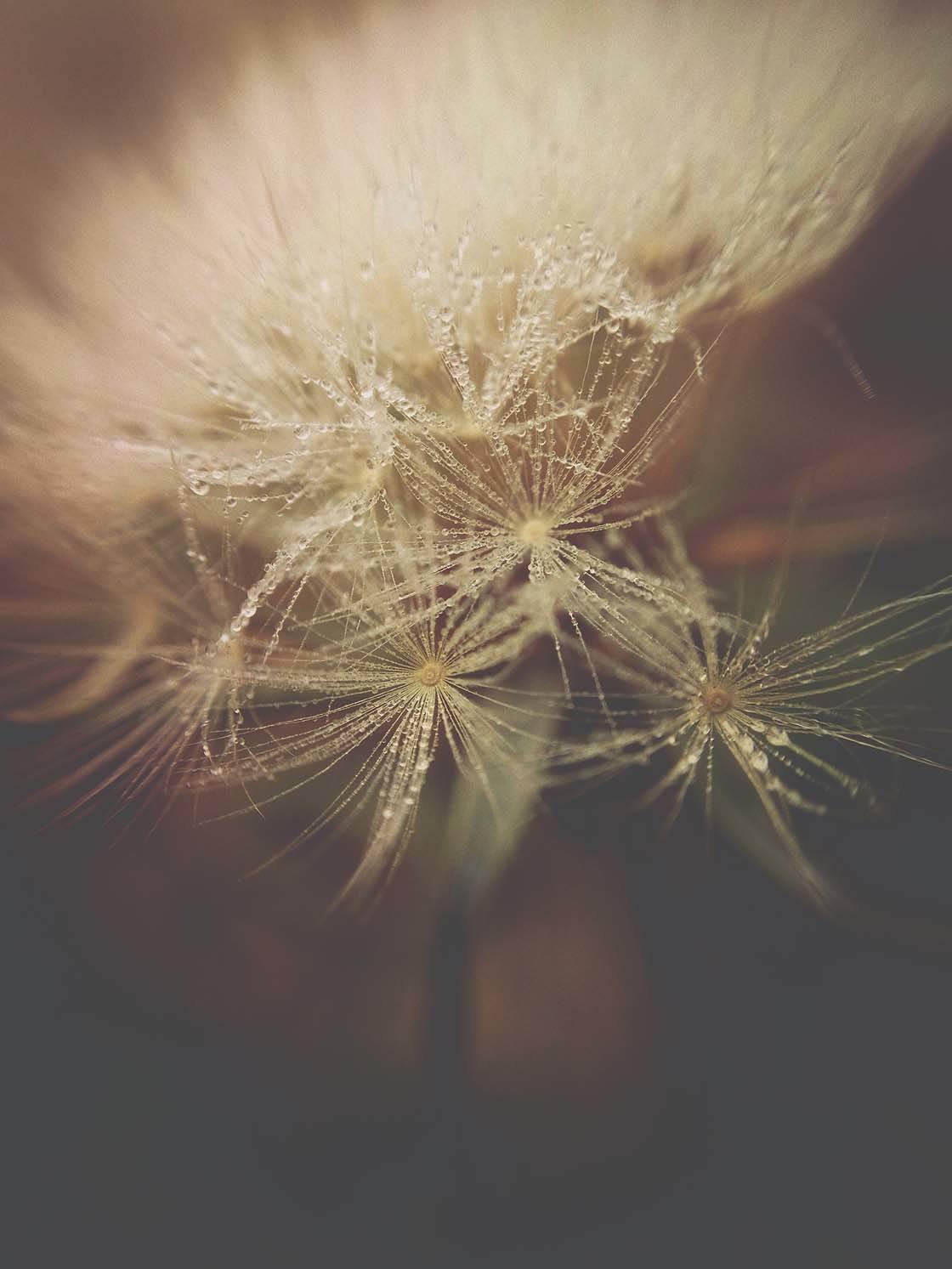 I prefer my iPhone and olloclip combination. Not only is the iPhone's camera awesome, but it's so much more convenient and way cheaper too.
I'd never be able to afford the lenses for the Canon to take the photos I can with the iPhone. Plus even if I could afford them, having to lug those around with me all of the time would be terrible!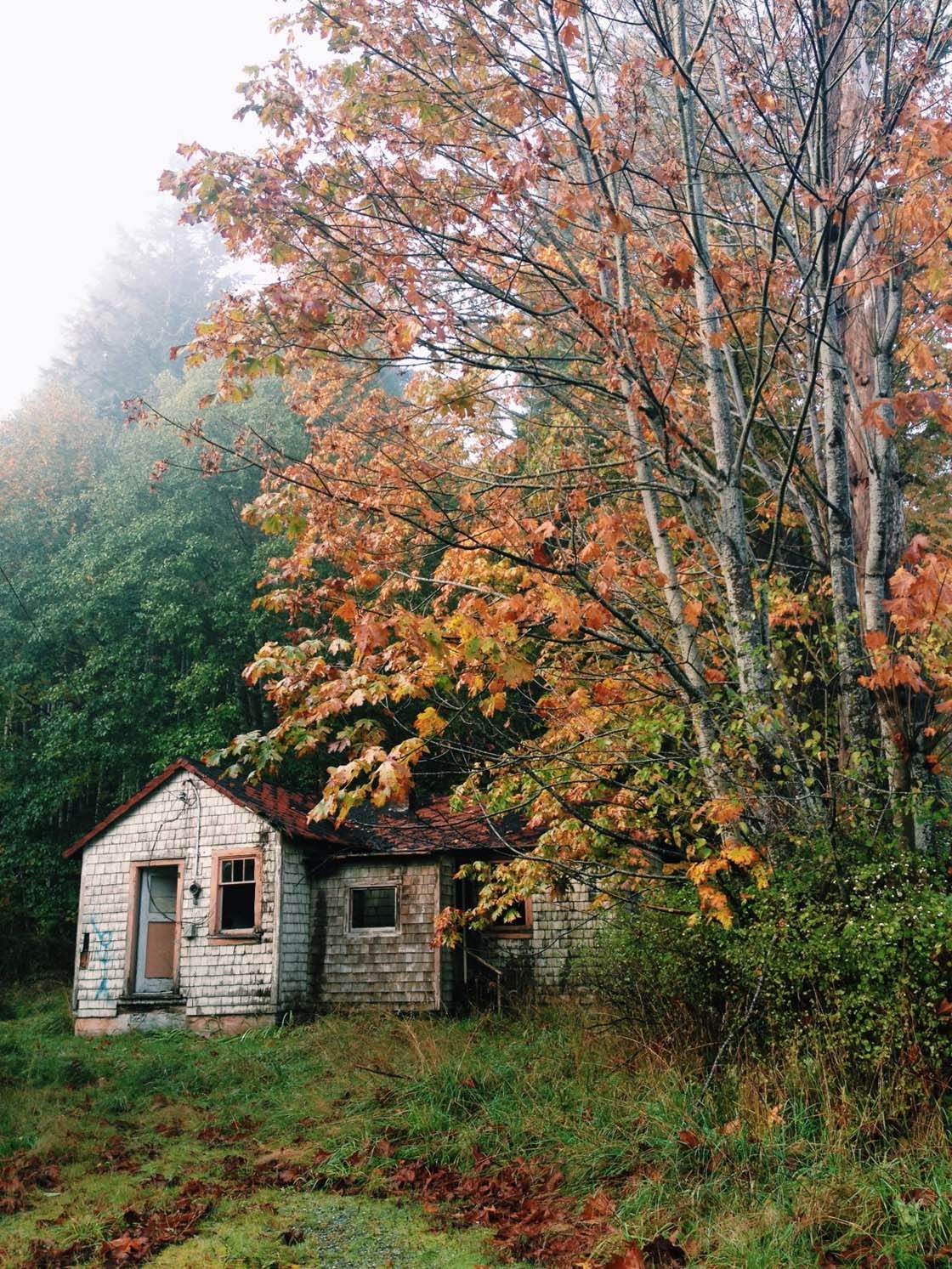 I love how accessible and easy it is to just throw my iPhone and olloclip in my purse or my pocket. I could never do that with my other camera.
Sometimes I wish I had a really amazing "big" camera setup. But I find that I'm able to do everything I want and need with my iPhone.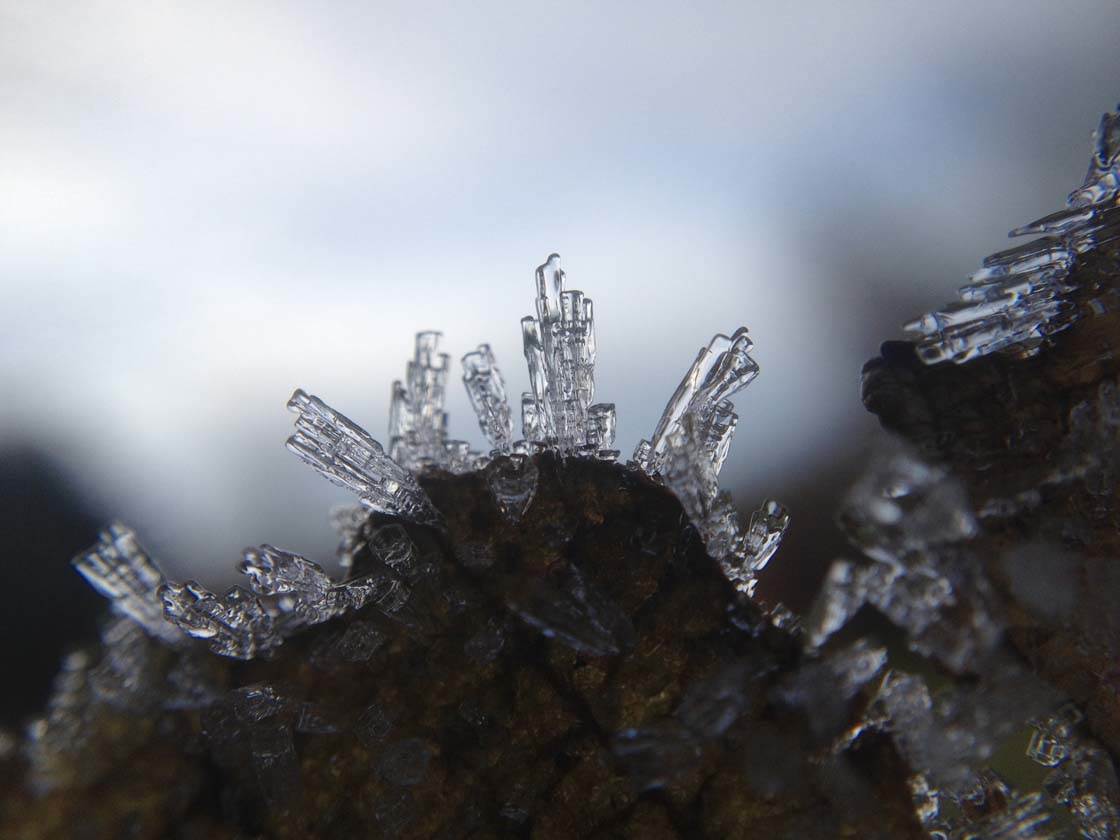 You're a member of several great Instagram groups and moderator for the @naturehippys_ group. What does the Instagram community mean to you, and what effect has it had on your photography?
The Instagram community and the friends I've met there mean everything to me. I love how we're all there for one another, like a wonderful little family.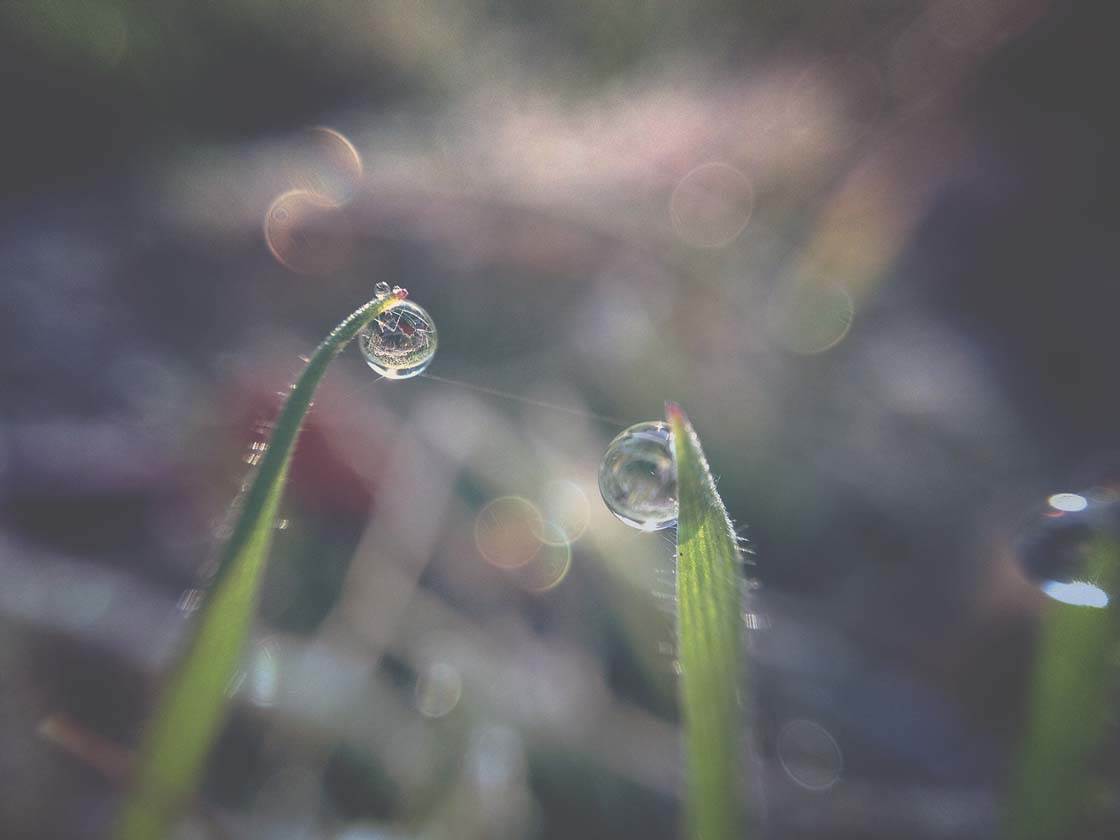 There have been so many people who've supported, encouraged and inspired me through that amazing little app, and I'm grateful for all of them.
I just wish I had the opportunity to meet more of them in person. Hopefully I'll be able to one day.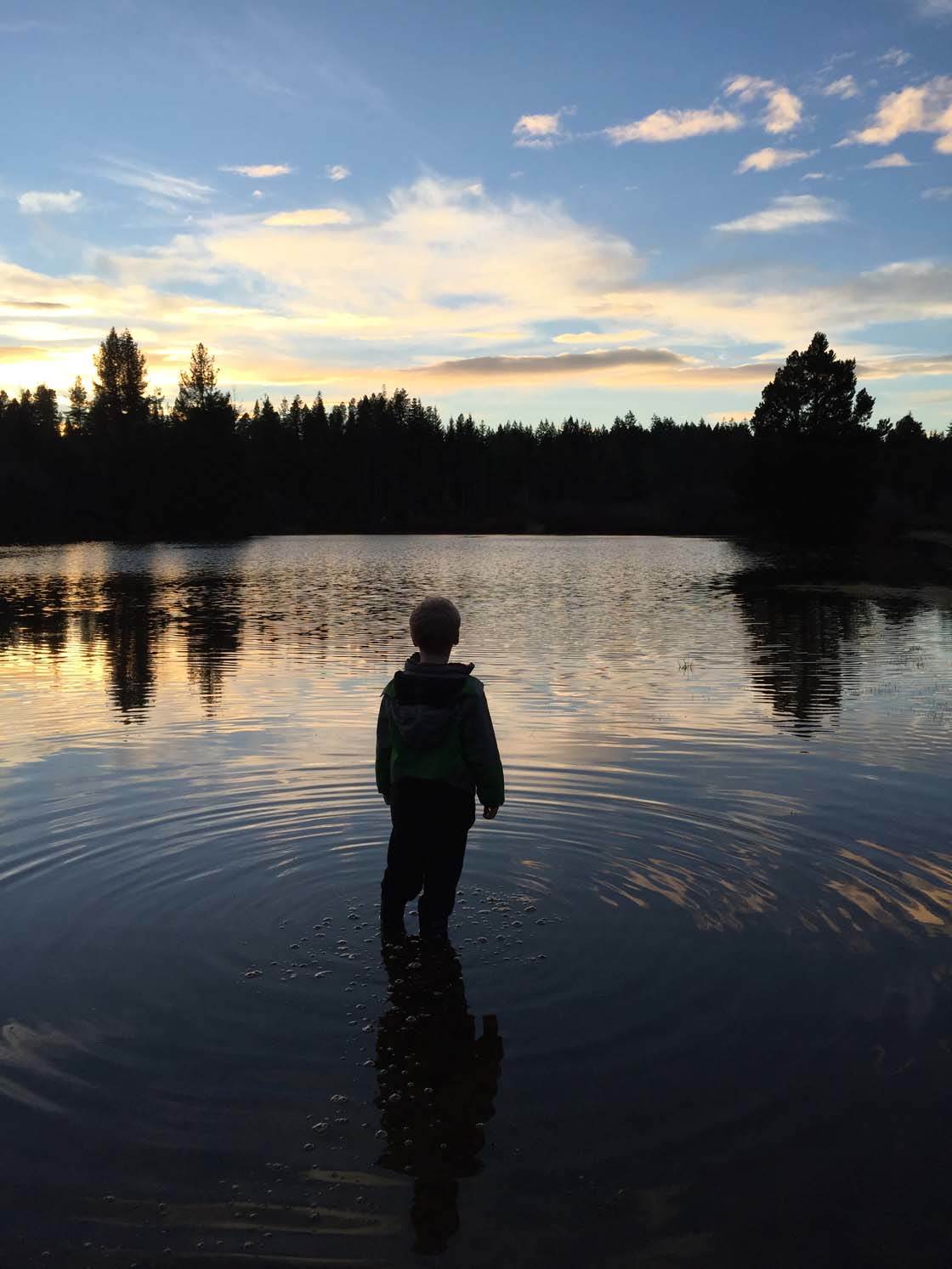 What tips do you have for beginner iPhone photographers who want to start taking more creative photos with their iPhone?
I think the most important thing is just be prepared to capture that next great shot. And in order to do so, take photos of everything.
Shoot in the morning, the evening, and the middle of the day. Find what inspires you and try to capture it the best you can. And of course, make the light your very best friend.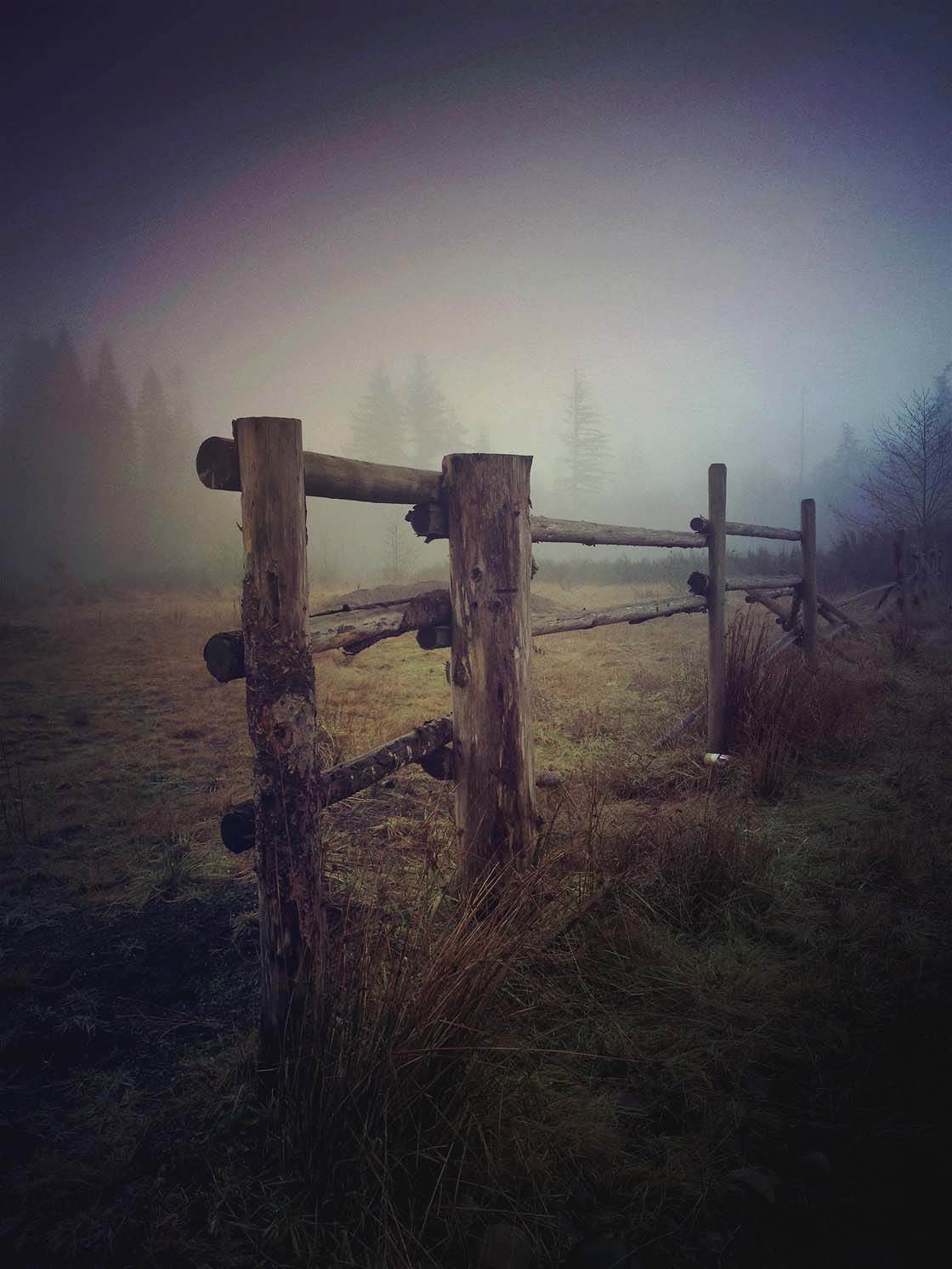 Which iPhone photographers do you admire the most?
Some favorites of mine are @bodneyboo, @a_have, @hihorosie, @cupcakesandcourt and @pickledgoose.
I love not only the subjects they shoot, but also their incredible edits as well. They're such an amazing group of extremely talented women.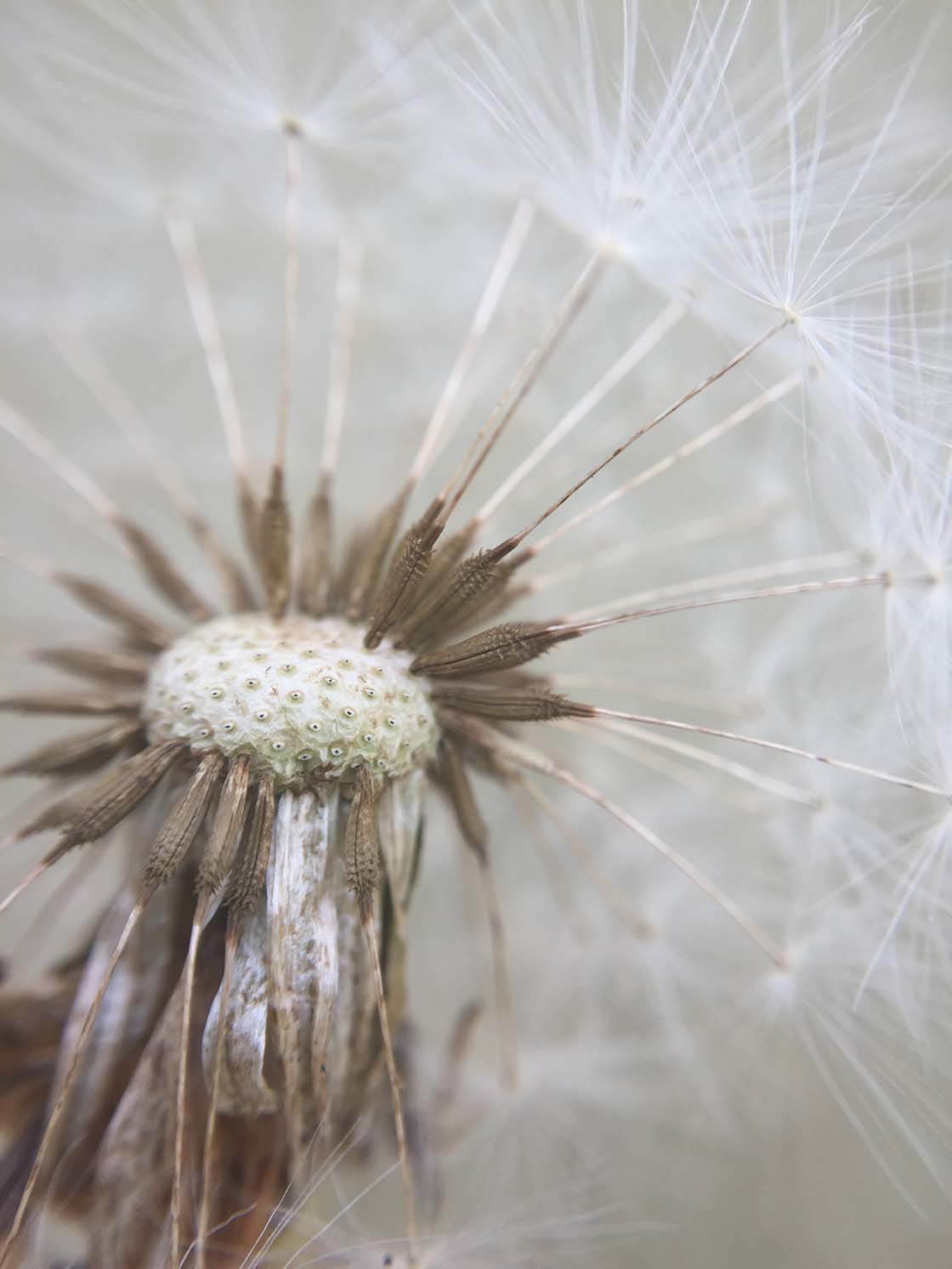 Where can we see your iPhone photography?
At this moment in time, all I have is my Instagram gallery @orbabgirl and my Facebook page. You can find me on Facebook under Orba Photography.