Kevin Russ is a hugely talented nature and landscape iPhoneographer and one of the first photographers who makes a living from his iPhone photos, all while living on the road and traveling. In this interview you're going to learn more about Kevin and his iPhoneography.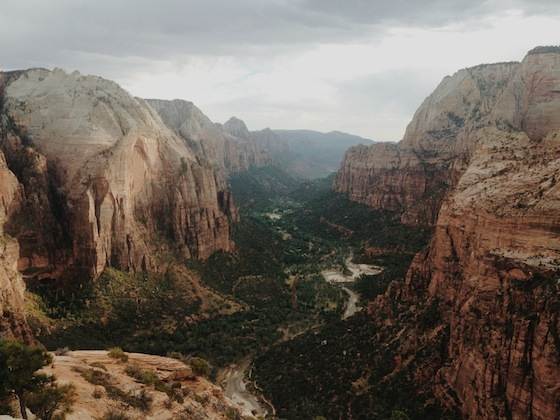 Tell us a little bit about yourself.
My name is Kevin Russ, I'm 30, and I live in Portland, Oregon when I'm not on the road. I was born and raised on the central coast of California.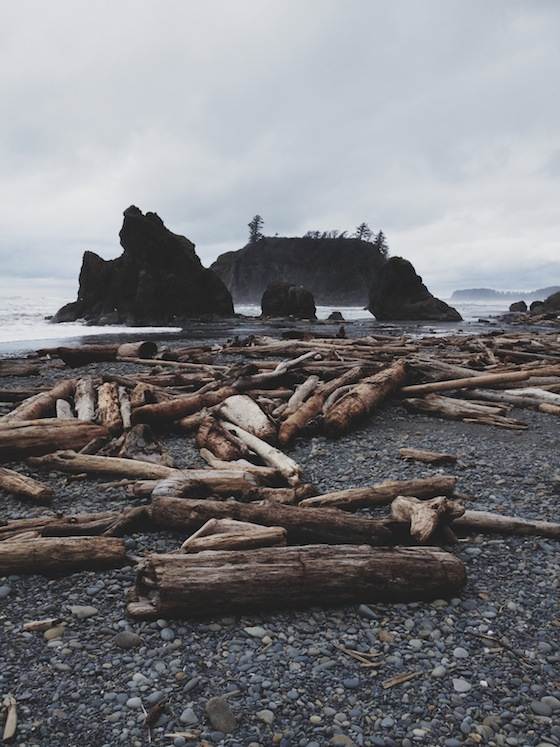 How did your iPhoneography journey begin?
I was shooting pictures with my iPhone around the house for fun for a while until I found Instagram which was a great place to share them. Now that I had a platform, I shot even more and discovered how much I enjoyed shooting with the iPhone.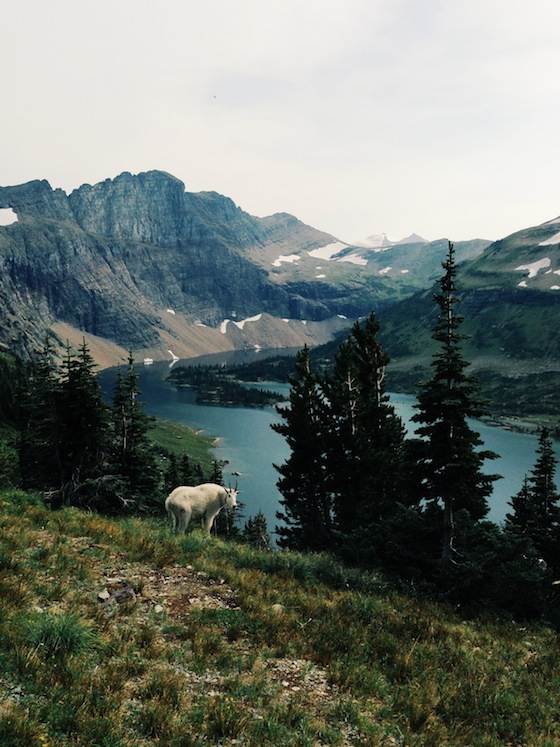 What inspires you to take photos with the iPhone?
It's fun and I see light and compositions differently. It keeps photography feeling like a hobby and that's really important to me.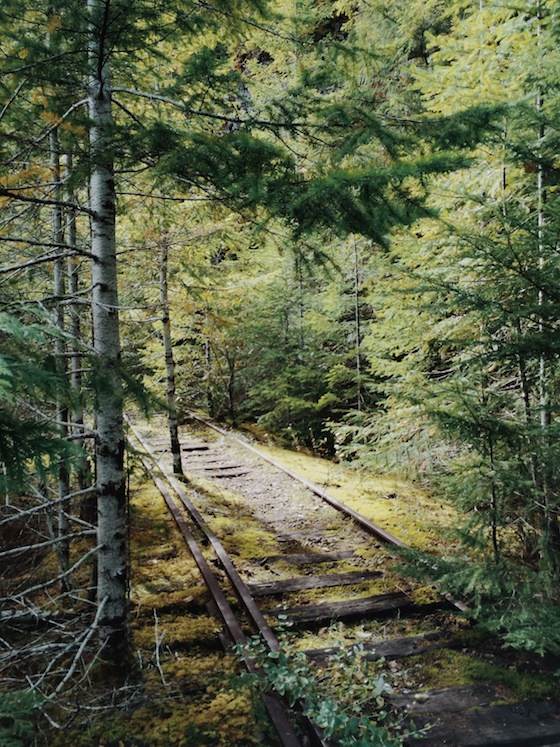 For you iPhoneography is not just a hobby, but also an important source of income. How did you first realize you could sustain a nomadic lifestyle from iPhone photography?
The tipping point was when I started selling licenses of my iPhone images on iStockphoto. After I saw that was possible I wanted to try and make a living off them.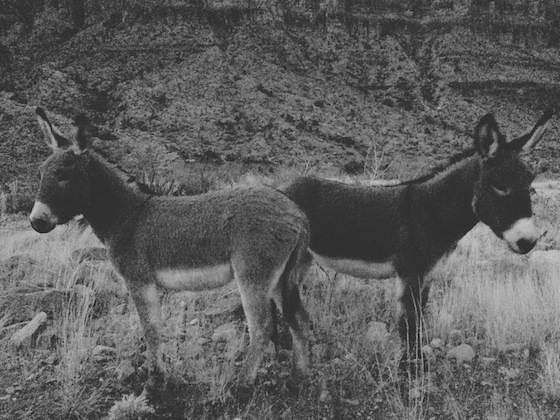 What tips do you have for iPhoneographers who want to earn extra income selling their photography?
Look for opportunities. There are many ways out there. I'm using Stocksy to sell licenses and Society6 to sell prints but they aren't really meant to have mobile images so I wouldn't necessarily recommend them although they are working for me.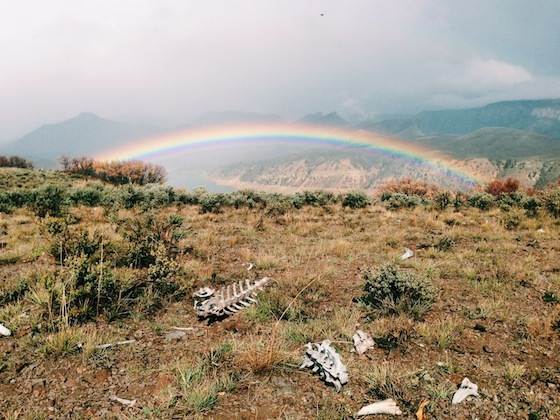 Let's talk about photo apps. Are there any apps that you use for taking photos besides the native camera app?
It's almost all the native camera app. Sometimes I shoot in VSCO Cam to lock the white balance. It's been about a year but I have used Average Camera Pro to get "slow shutter" water.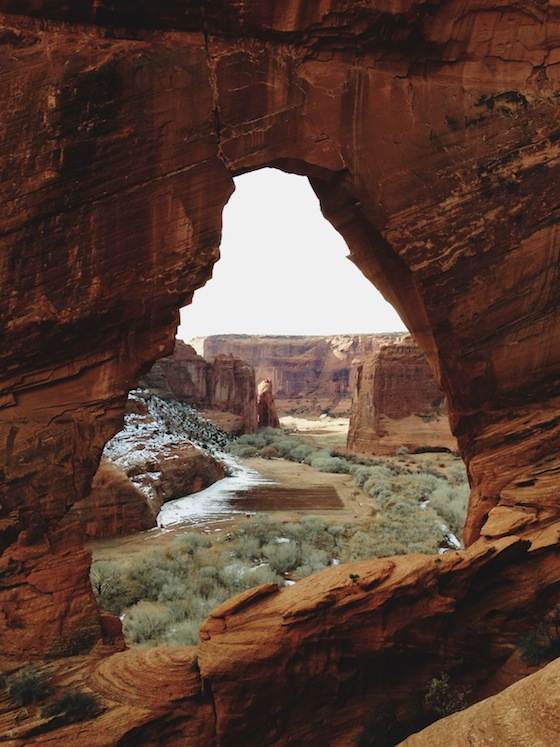 What are your favorite apps for post-processing?
VSCO Cam is all I use.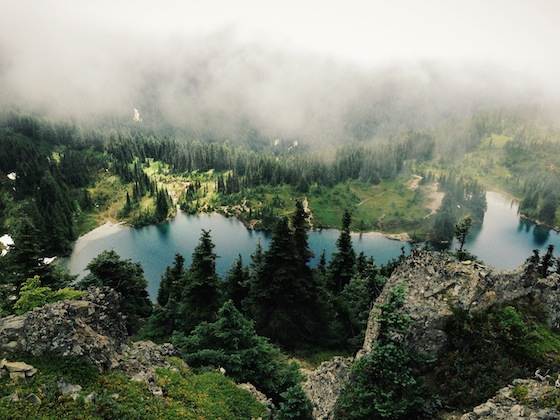 Do you use any accessories for iPhone photography?
Nope.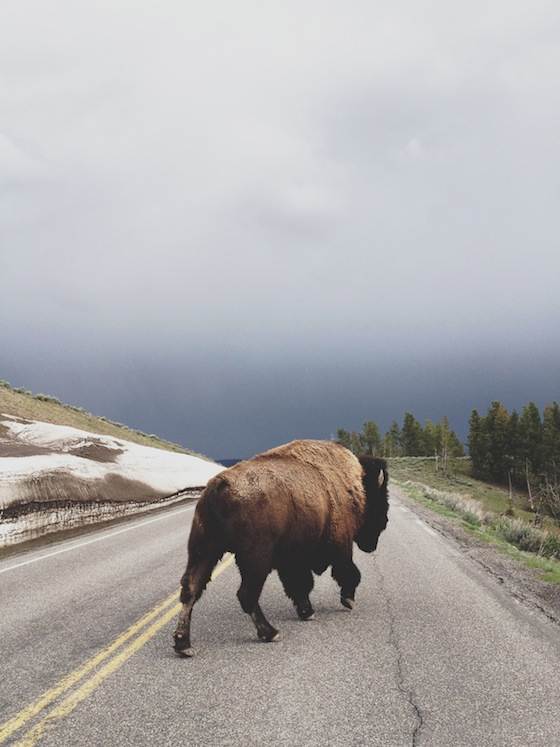 What tips do you have for beginner iPhoneographers who want to start taking nature photos with the iPhone?
Shoot and experiment with light and composition as much as possible. A style will develop eventually.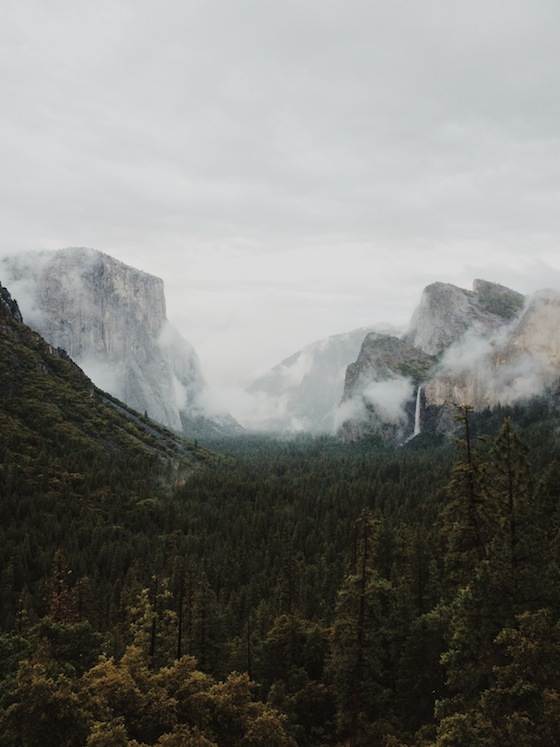 Can you briefly explain the story and editing behind your three best iPhone photos?
Who's to say what's best but here are a few I'm fond of.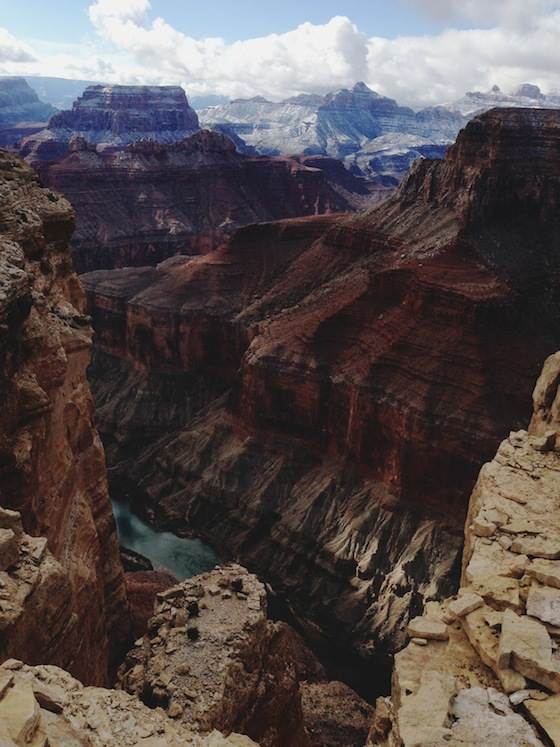 Marble Canyon, Arizona
The east side of The Grand Canyon turns north and becomes Marble Canyon. I took a couple day trips out there and you have to cross Indian reservation land to get there. I came across wild horses on the way both times which is always a bonus. It's a great canyon because you can see the Colorado River below and you have complete solitude. No one around except the horses and me.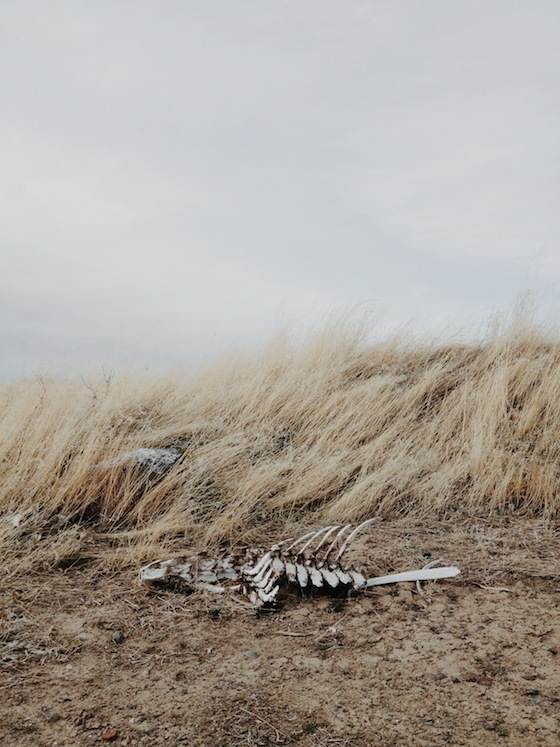 Winded skeleton
This was taken somewhere in eastern Oregon with an iPhone 4 near the beginning of my travels. I came across a cliff with an overview of some farm land and began walking around. I noticed some bones and kept exploring and kept finding more and more. It's like the animals came up there to die.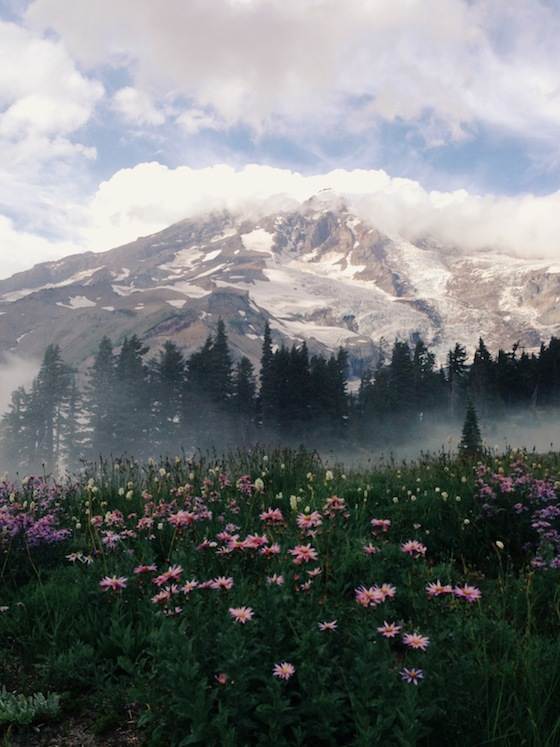 Mt Rainier, Washington
I had never properly seen this mountain until last August. The wildflowers were blooming and the fog was moving in n out, changing the light conditions all the time. It was quite magnificent. 
Why do you prefer landscape and nature photography over other genres of iPhoneography?
It's inspiring to me right now. It wasn't a few years ago and may not be in the future but I can't help what I'm inspired by. I think the traveling aspect of nature photography makes it even more inspiring to me.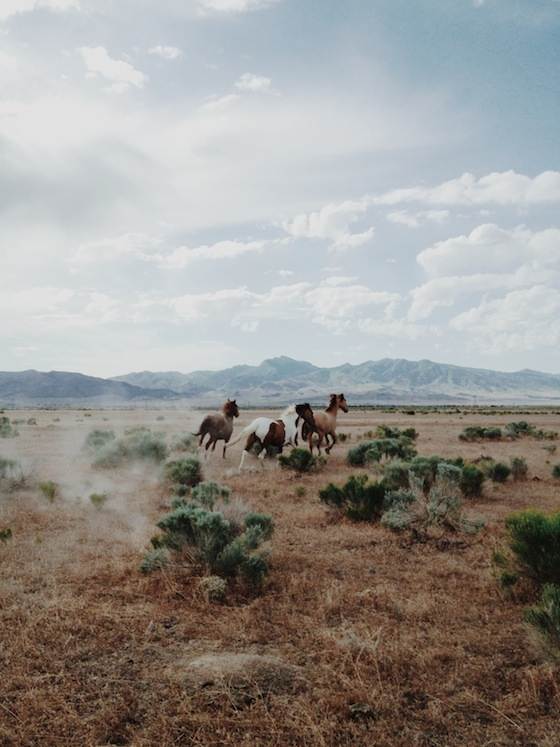 Anyone who's tried taking iPhone photos of wildlife knows that it's hard to get close enough to animals. How do you get such good results?
Spend as much time as you can with them. I spent 7 hours with a few bull moose over two days in Colorado. We had learned stuff about each other over that time and they let me get close.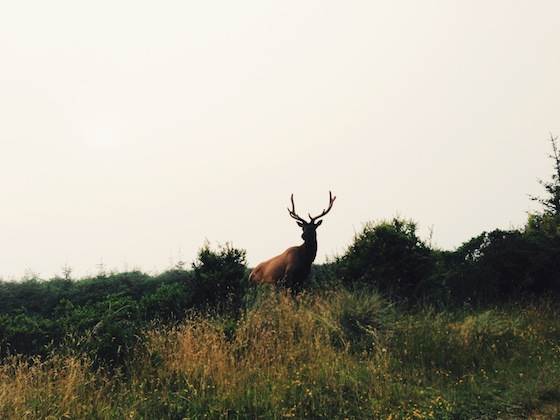 What is your favorite place for iPhone photography?
Anywhere I haven't been is my favorite. I really enjoy Mt Rainier though.
Which iPhone photographers do you admire the most?
Angel Dorr. She's kind of an all around artist and doesn't take pictures that much but what she sees and how she composes has inspired my photography big time.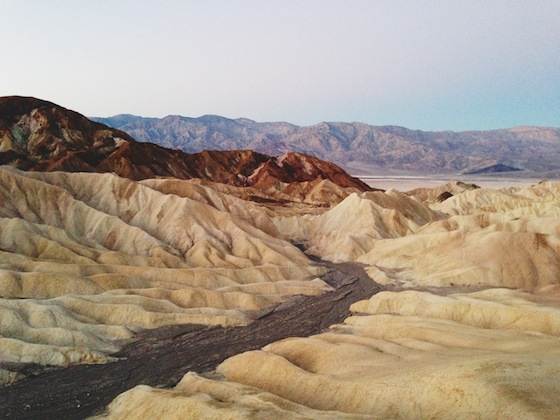 Where can we see (and buy) your iPhone photography?
See at kevinruss.vsco.co
Prints at society6.com/kevinruss/prints
License at stocksy.com/kevinruss