It often amazes me that the entire iPhone photography community is just a few years old. It's incredible how much has happened in these short years. From a few weirdos taking vintage-like photos it has grown to tens of millions of passionate iPhoneographers all over the world. While there is little doubt that iPhone photography is here to stay, it was still a surprise to me that someone would make an 87-lecture video course about taking photos with your iPhone. Yet this is exactly what technology expert Chet Davis has done. iPhone Photography Secrets is the first comprehensive iPhone photography course that teaches you everything you need to know about taking and editing stunning photos with your iPhone. Does iPhone Photography Secrets live up to its expectations? Read on to find out.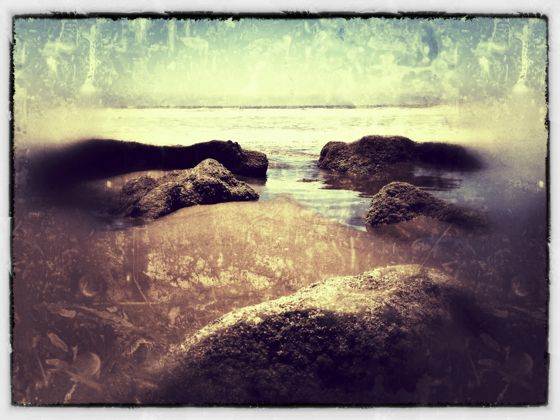 What's Inside
First, I must point out how incredibly comprehensive this course is. Chet doesn't assume that you're already a pro photographer. Instead he starts from the very basics. Even if you've just bought your first iPhone, you don't have to worry about being left out. Chet explains clearly, and you can always see exactly what he's doing on his iPhone.
However, if you've owned an iPhone for years and know its camera and photo features inside out, you may feel tempted to skip the first few sections. There is plenty of more advanced material in the later sections, so you don't have to worry about missing out.
After covering all the basics, Chet thoroughly presents his favorite iPhone photo apps. Camera Awesome, Instagram, Snapseed, My Sketch, Frame UR Life and Adobe Photoshop Express are all covered in great detail. I've used many of these apps before, but after watching Chet's videos I was often surprised to learn that these apps have some great functionality I didn't know about before.
There are few things in the world that change faster than apps on the App Store, and photography apps of course are no exception. Within a few weeks after the course was created, Snapseed, Facebook and Instagram had made significant changes to their apps. Instead of letting his lessons go out of date, Chet has updated all his tutorials with videos covering the recent changes.
Of course, this course is not just about apps. No amount of editing can turn a bad photo into a good one, so shooting and composition are also covered in this course. I particularly enjoyed the composition videos in which Chet explains the creative decisions behind some of his favorite photos. While this stuff may seem basic to more experienced photographers (rule of thirds, golden ratio, etc.) it's always interesting to see how other photographers approach the same old principles.
If you're anything like me, you often shoot hundreds of photos per day. Managing and sharing so many photos can quickly become a hassle,  especially if you don't know how to do this efficiently. That's why Chet also teaches you how to easily manage and share  a large number of photos. These lessons are for both PC and Mac, which I found particularly useful as I'm a new Mac user.
Format
iPhone Photography Secrets consists of 87 video lectures, which is enough to cover almost everything there is to know about iPhone photography. All lectures are available in both SD and HD, and video quality is very good. Some lectures are accompanied by .pdf guides that you can print for reference as you try out the different apps that are covered in this course.
The course is hosted by Udemy, a state-of-art online learning platform. It means that you'll always have access to the course no matter where you are, and you can access the materials forever. Udemy also has a really good iPad app that you can use to follow the course. It allows you to download all lectures so that you can watch them offline.
If there is anything you don't understand or want to know more about, you can ask the instructor a question about any of the lectures. I tried out this feature myself, and within a few hours Chet had answered my question.
Conclusion
iPhone Photography Secrets is a comprehensive all-around course that can easily turn anyone into an expert iPhone photographer. It will equip you with all the tools you need take and edit stunning photos, and it will show you exactly how to use them. The material is well-presented and entertaining. There is no doubt that Chet's is an excellent teacher.
If you want to dramatically improve your iPhone photos but you don't know where to start, iPhone Photography Secrets is the perfect course for you.
If you've been active in iPhone photography for a long time and you already know how to take and edit stunning photos, this curse maybe too basic for you. If you're a pro looking for new ideas and inspiration, this e-book by Misho Baranovic might be a better choice.
Special 50% Discount
The regular price of iPhone Photography Secrets is $39. However, if you buy it through this discount link you can get it for just $19, which is half of what everyone else is paying. Please note that you will only get the discount if you go directly through the link above.