INK361, an Instagram web viewer and print store, has recently added custom iPhone cases to their product offering. What this means is that you can choose a photo from your Instagram or elsewhere to create a beautiful and unique case for your iPhone.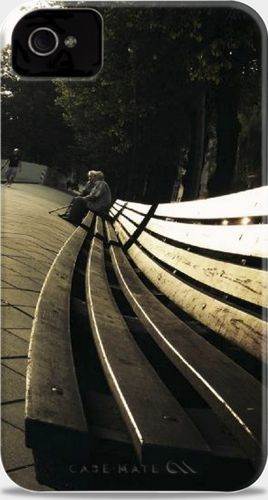 In this review you're going to find out how good these cases actually are, and how to get the most out of the ordering process. You'll also get a chance to win a free custom iPhone case by participating in our case design contest.
Ordering Process
The ordering process is very intuitive and it's easy to design the kind of case you like. In the following video you can get in-depth instructions for ordering a case from INK361.
Click here to go to INK361 print store.
One thing I really want to emphasize is that the photo you're using should be of good quality and high resolution. Instagram photos are saved in a low resolution, so for best results you should upload a high-resolution photo from your hard drive.
I was able to arrange a custom 30% discount for all INK361 print store products especially for my readers. To qualify, enter coupon code IPS30OFF at checkout. This code is only valid in August 2013.
Fake Unboxing Video
In the following unboxing video you're going to see what the case actually looks like, and how well it fits the iPhone. The reason I call this fake unboxing video is that I had actually used the case for a couple of weeks when the video was shot.
This gives you a chance to see what the case looks like after a few weeks of use when it has already been scratched a bit.
As you could see in this video, the plastic material of the case does pick up a few scratches over time. I wouldn't say that the case is easy to scratch, but any plastic material is likely to pick up a few scratches here and there.
For this reason you want to consider scratches when choosing the photo to put on the case. I have a feeling that black and white or monochromatic cases will tend to look better when they pick up more scratches over time.
Overall Impressions
I am very pleased with this case. It fits the iPhone perfectly while maintaining its slim form factor, and the photo reproduction is of great quality. After three weeks of intense use, there are no signs of discoloration, but there are a few minor scratches on the back.
As a plastic case, it does a great job at protecting the back of your iPhone so you don't have to worry about cracking the glass on the back. However, the front of the iPhone gets limited protection, so I would recommend combining this case with a screen protector.
Overall, this case from INK361 is a great way to personalize and protect your iPhone without adding unnecessary bulk to the device.