Yesterday I took a walk in Wilhelmina Park in Utrecht, which is close to my university. Most of the day was rainy and very windy, but in the evening the sky cleared. The setting  sun provided warm light and some great high-contrast scenes. Of course I had my iPhone with me and I ended up taking quite a few pictures. Here are some of them. I will also briefly describe how I post-processed each photo. All photos were retouched in Snapseed for iPad, but the same could be done with the iPhone version of the app.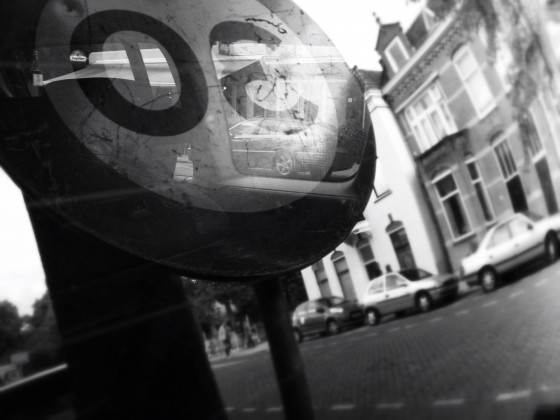 This is the reflection in the back window of a car. I added circular tilt shift and minor vignetting to emphasize the more interesting parts of the reflection.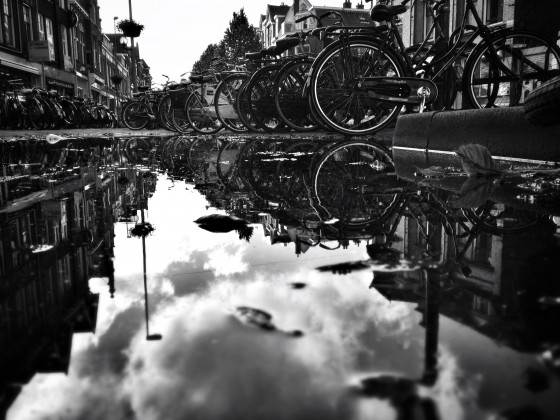 This is a bike park next to a grocery store. Quite a typical view for the Netherlands. I added vignetting, minor tilt shift to the foreground and adjusted brightness and contrast.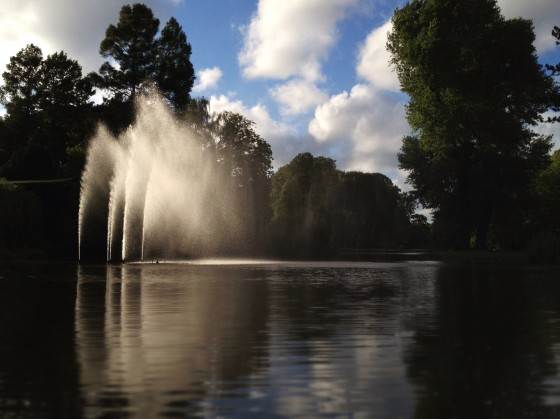 Fountain on a windy summer evening. One of my favorite features of Snapseed is its ability to selectively adjust parts of the image. Here both the brightness and saturation of the fountain has been increased. Tilt shift is also used to blur the water a little.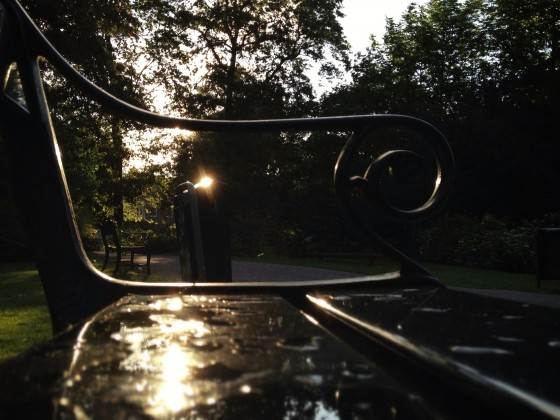 Color temperature has been increased here (using Ambiance and White Balance under Tune Image). I also added vignetting and blurred the outer parts of the image.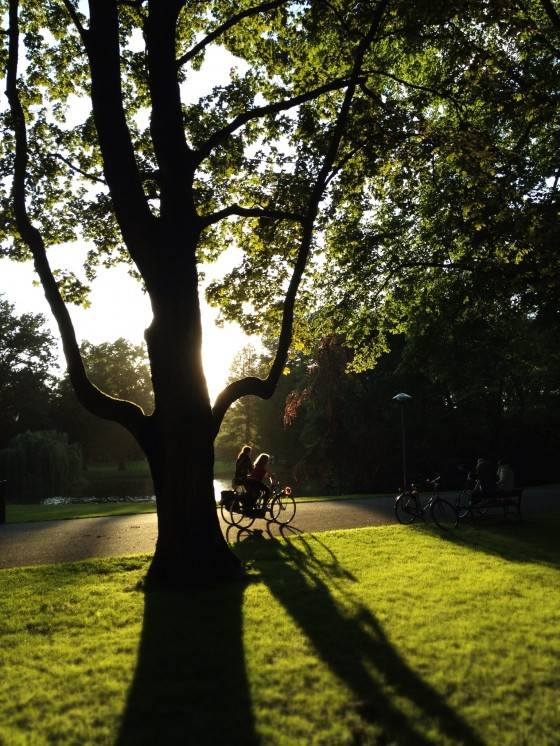 This is probably my favorite photo of the day. Large contrast, interesting silhouettes and warm colors all add to the beauty of this photo. Tilt shift was added to the foreground, but honestly I don't know if that was necessary. No other adjustments were made.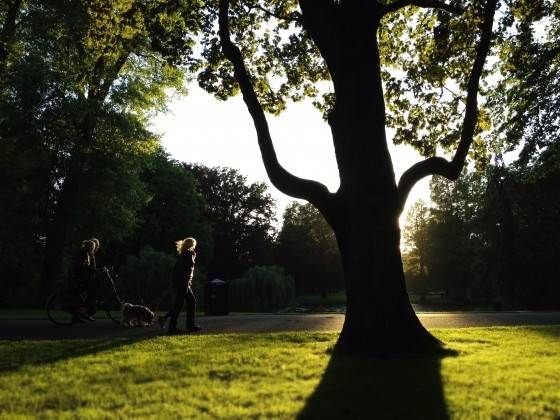 The foreground has been blurred a little using tilt shift, and the hair of people have been selectively adjusted to highlight the sun that is shining through them. The path on either side of the tree trunk was also brightened a little using selective adjust.
Similarly to the previous picture, this one was also taken against the setting sun with sun hidden behind the tree trunk. Hiding the sun behind a tree or some other object is a great trick that often results in high contrasts, beautiful colors and interesting silhouettes. This works especially well when the sun is low (near sunrise, sunset and during winter months at higher altitudes).