I'm really excited to share with you the inside story behind COVR Photo case, which is one of the most intriguing iPhone photography products on Kickstarter. In this interview you're going to find out more about COVR from Thomas Hurst, the visionary behind this exciting project.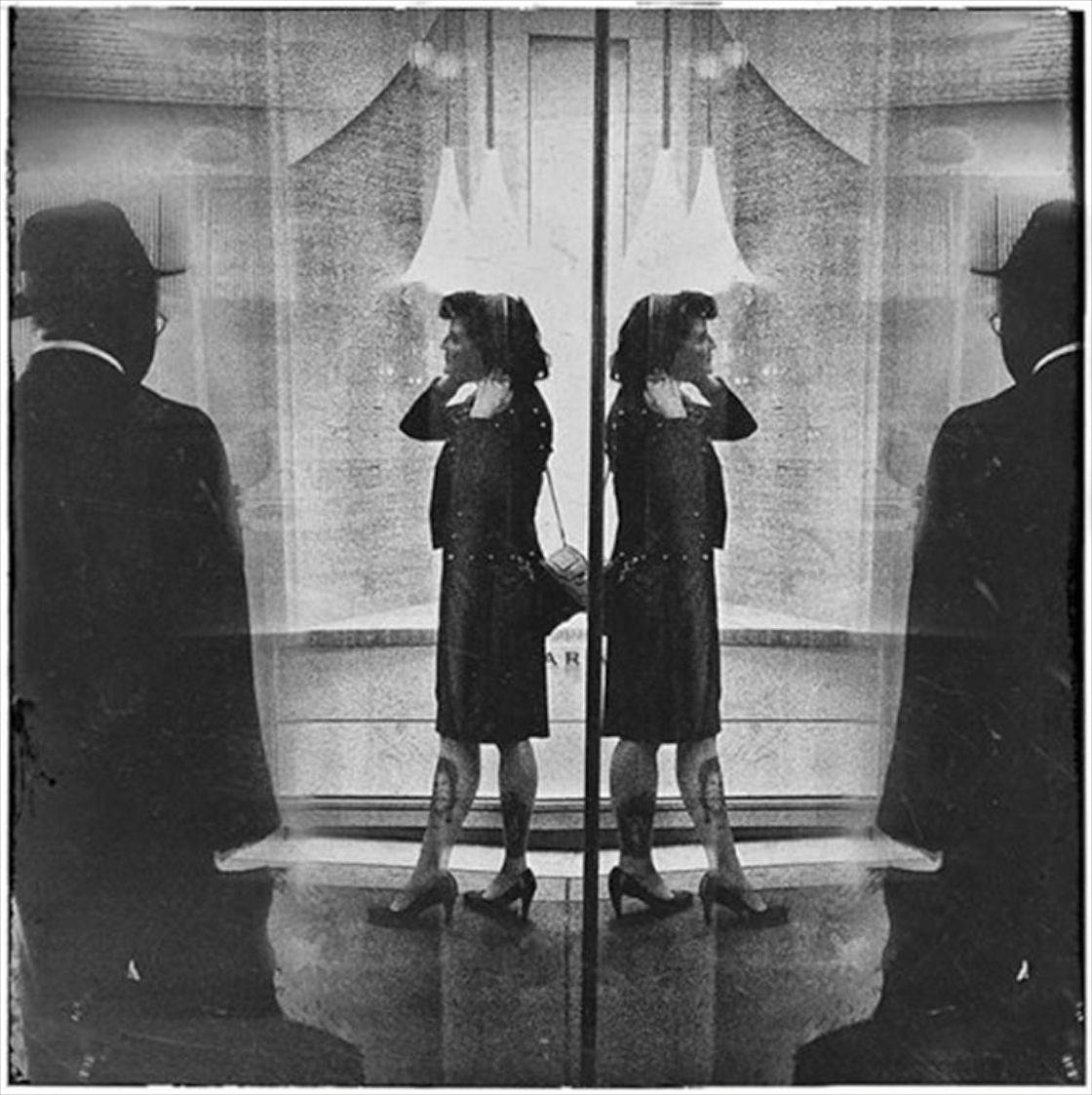 COVR photo by Richard Koci Hernandez
What is COVR and who should be using it?
COVR Photo is a patent-pending iPhone case with a built-in lens, making it easier for parents, grandparents, friends, world travelers, aspiring photographers and even professionals to capture amazing everyday moments of our kids and the world around us.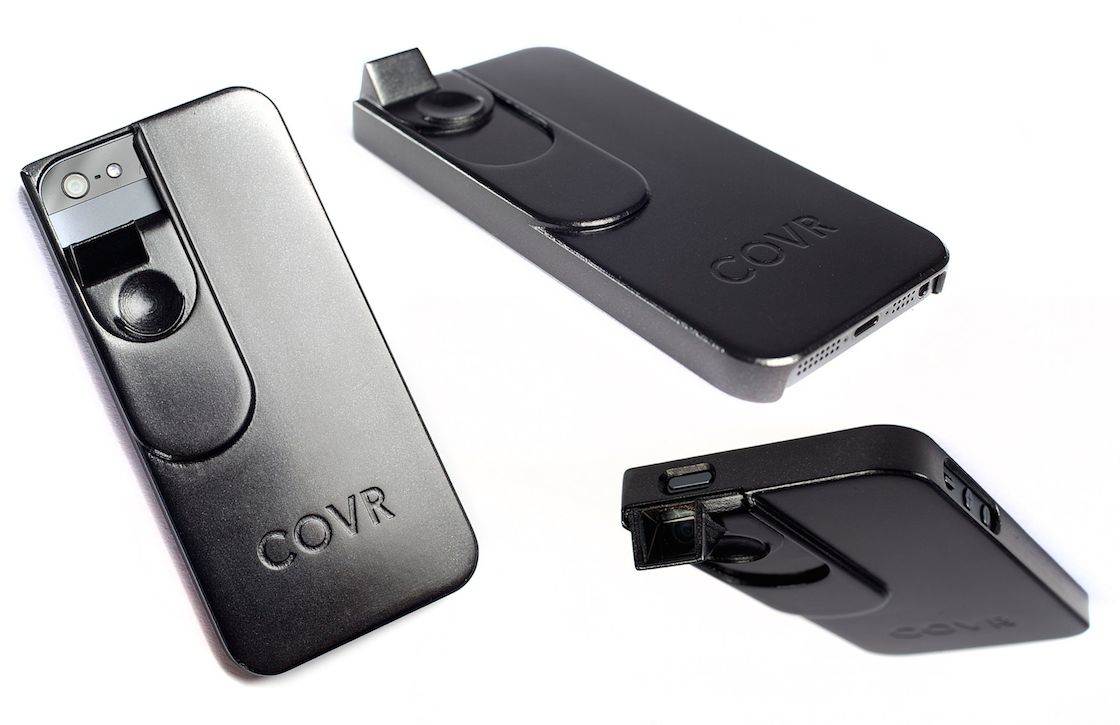 With the COVR Photo lens case, you can take photos and videos holding your phone horizontally like you would a TV remote. This way you can capture beautiful moments that last forever, without your subject being alerted that you're taking their photo. Have you ever tried to take a photo of your kid, only to have him see you and make a goofy face or turn away? Try recreating the moment, and it never works out.
What are the advantages of using COVR instead of the regular iPhone camera?
The nice thing about the COVR case is that you have the choice to use either the COVR lens or the regular iPhone lens just by sliding the COVR lens up or down. COVR's lens is built into the case so nothing needs to be removed or added to your iPhone case, simply slide and shoot.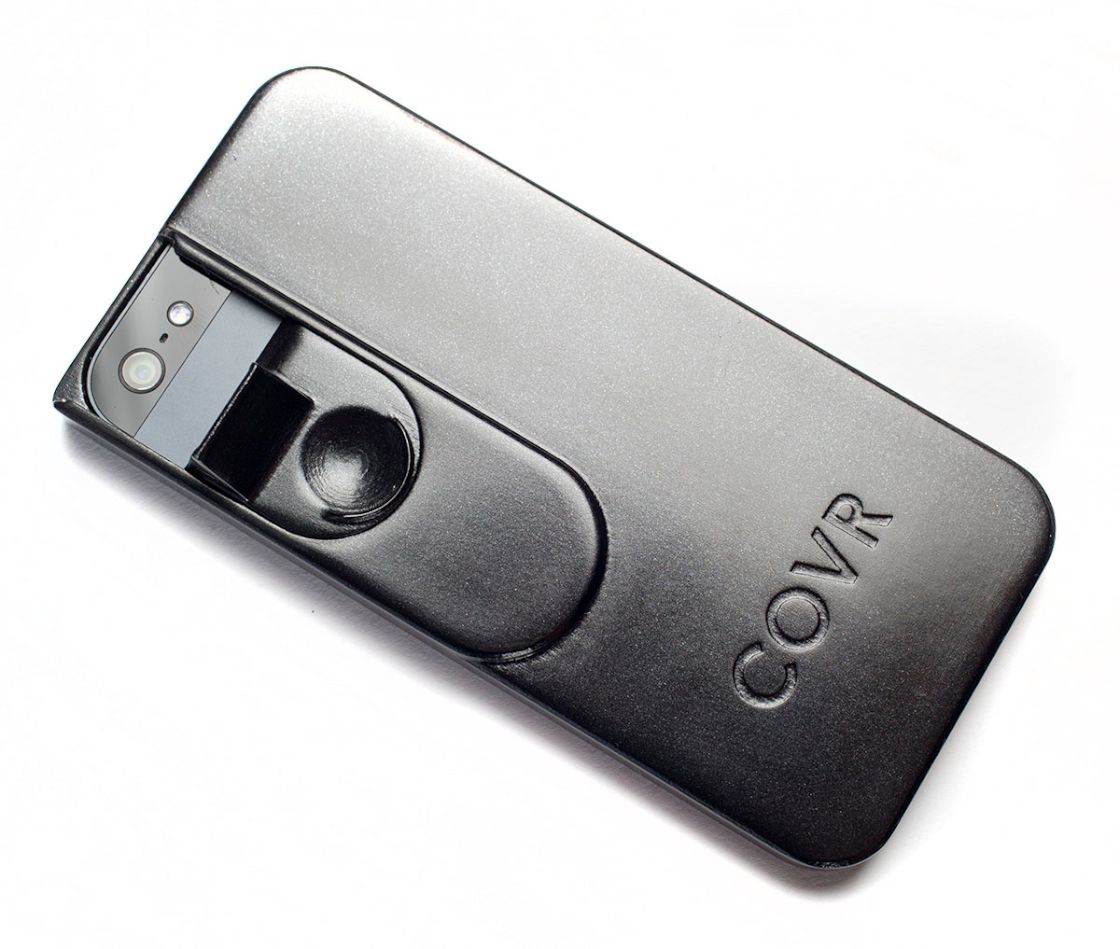 That said, when I created COVR I did so with the goal of solving four distinct problems that I see with shooting with the built in camera of any smartphone.
1. Always Ready. Snap. Just like that a special moment or amazing photo is missed because you couldn't get to your camera quick enough. Today, the best camera we have is the one we have with us and almost everyone is carrying a camera-phone. Since the COVR lens is built into the case, it's always with you and ready to go.
2. More Choices. COVR Photo is designed so that you have a choice between taking a photo with the standard iPhone lens OR sliding the COVR Photo lens forward and allowing yourself to capture your images and videos from a different angle, with a different look.
3. Easier to Hold & Shoot. Apple designed the iPhone so that it could be used in the easiest possible way: cradled in one hand and operated with your thumb or a finger from your other hand. COVR Photo has extended this same natural position principal and functionality to taking pictures with your iPhone. Now there is no need to hold your phone up when capturing a moment. Keeping your phone steady and with just a slide of the lens you are now able to capture a real moment when it happens.
4. Subtle & Unobtrusive. This matters because whether you're a street photographer documenting the hard streets of New York or Beijing, or a dad or mom trying to shoot a video of your kids in the midst of some lovable mischievous moment; being able to hold your camera phone in a less obvious position helps to not interrupt the uniqueness of what is unfolding before you.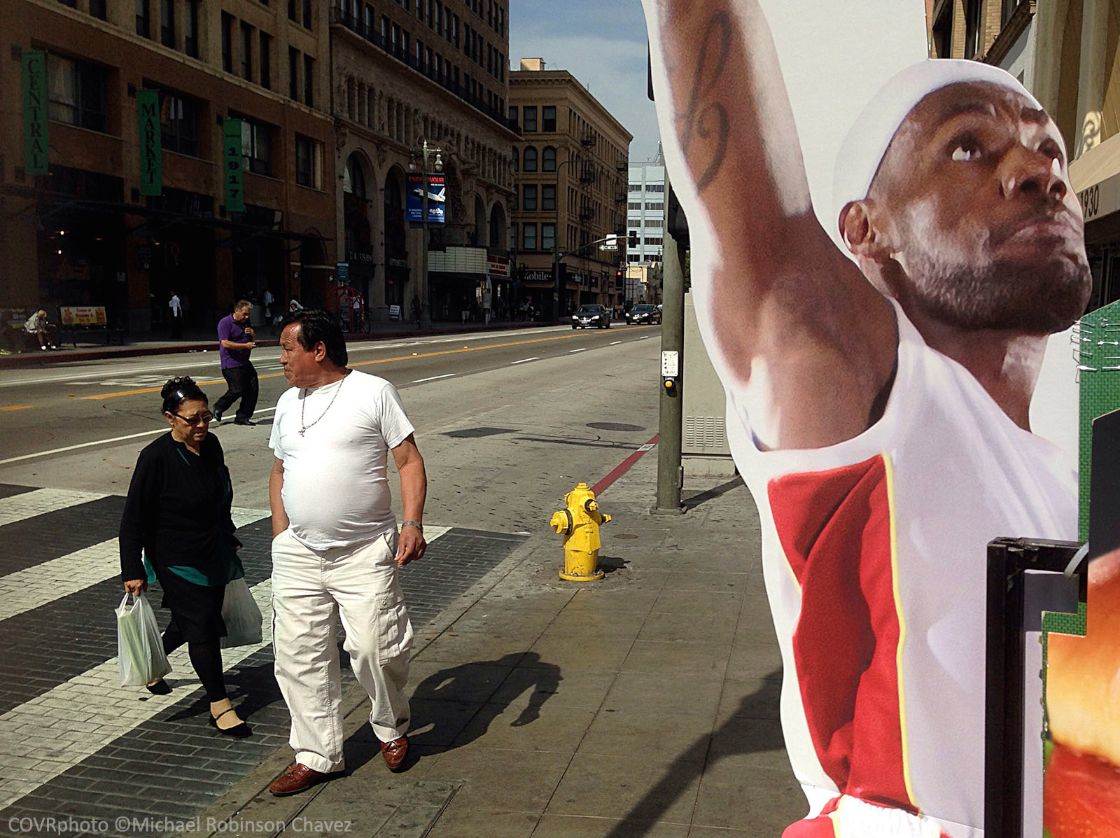 COVR photo by Michael Robinson Chavez
It's easy to see how COVR is useful for portraits and street photography. Does it also have applications in other genres?
Having shot with COVR myself for so long, really anything you like to photograph or shoot video of it's great for because it gives you an entirely different perspective from the way we've been seeing and shooting pictures through our smartphones.
One place I'm really hoping to see COVR be useful is with our military veterans who perhaps have lost the use of an arm or hand in combat. Because of the way I've designed COVR, you don't need two hands to take pictures, you just need one. I would love for our military veterans who have been wounded in such a way to still have the ability to shoot pictures and video of the things that matter most for them.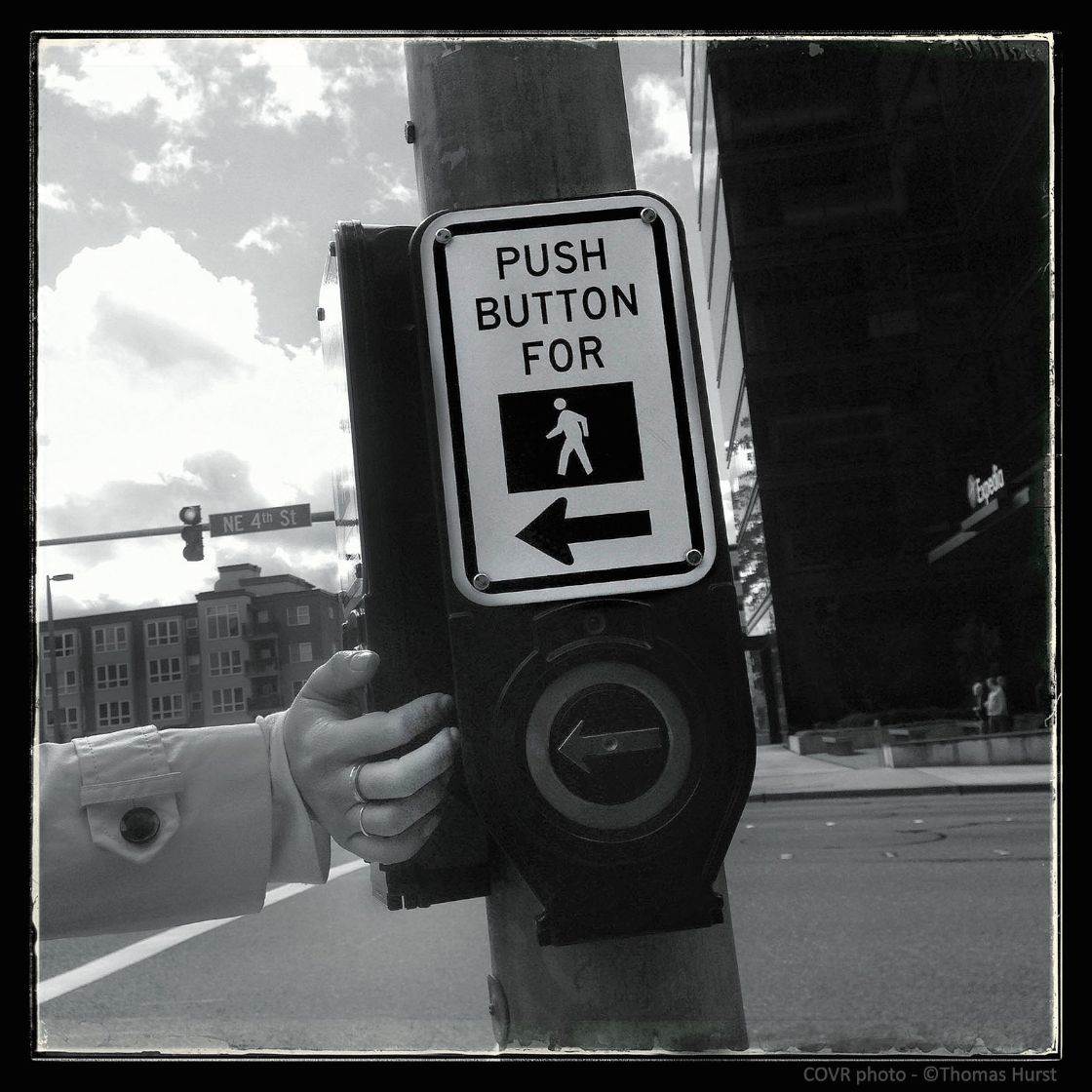 COVR photo by Thomas Hurst
Some lesser, but interesting things I have found useful when shooting with COVR is that taking pictures of your pet is a ton easier because you're not blocking your face when you're trying to get a nice picture of them. While I'm not a dog-whisperer, I've always noticed how animals get uneasy when you hold a camera up to take their picture – there is something about them not being able to see your eyes or read your expression that bothers them.
Also, because COVR is a 90-degree prism you can look down onto your iPhone screen, and point your camera in new ways you've never been able to before. Get a shot under your car or bed when you lose something, or take a photo of the Space Needle without the sun glaring into your lens.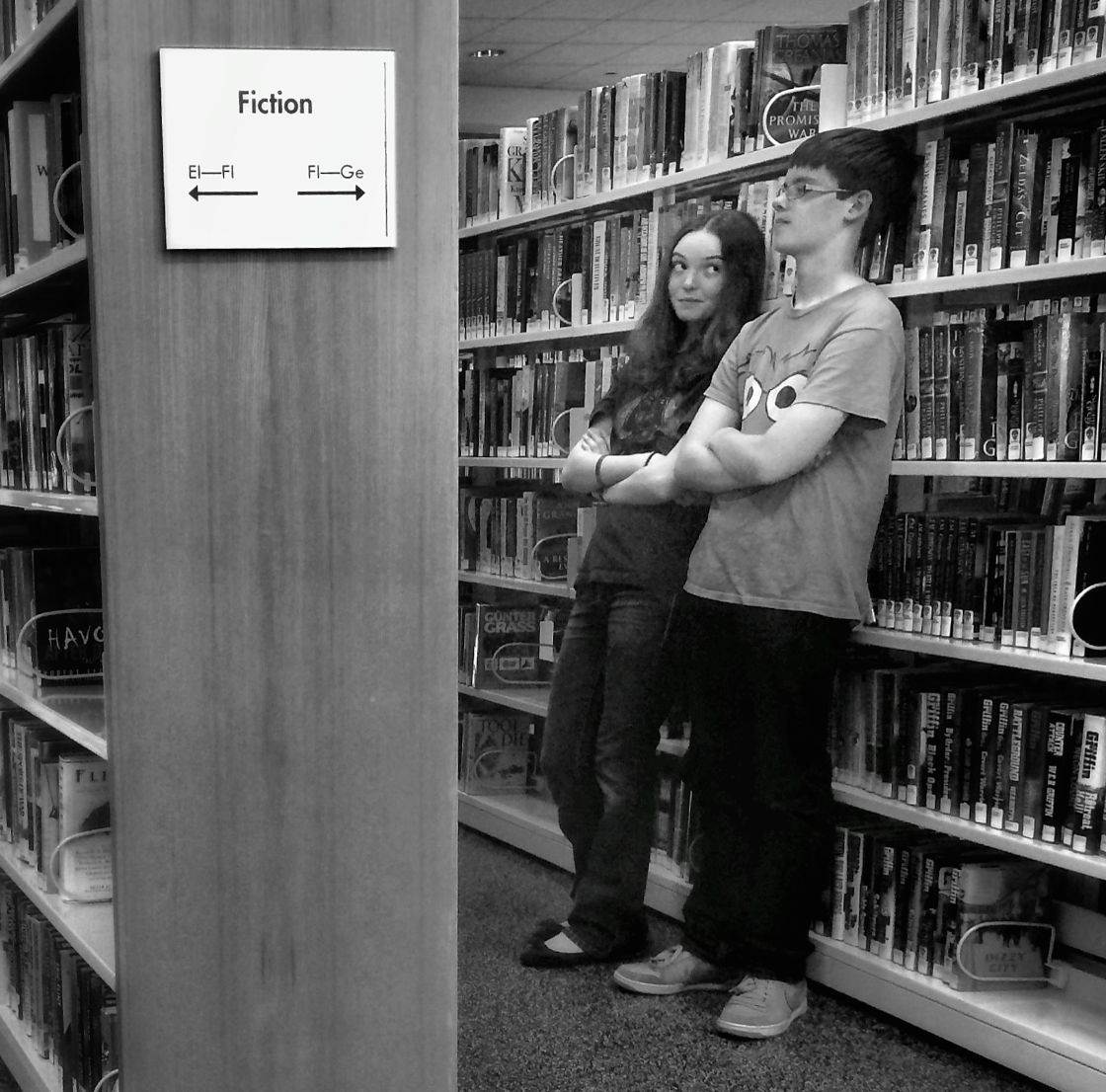 COVR photo by Kevin Kuster
Why did you decide to use a prism in the case design as opposed to a simple mirror system? 
I gave a lot of time, thought, and research to a collapsible mirror system and in the end I moved away from it for a few different reasons. First, there are already patents filed for just that type of idea. Second, I was a photojournalist for 20 years and a high quality image matters to me at the end of a day.
Using a mirror rather than high-grade prism glass is a significant downgrade in quality. While it might have seemed like a cool concept in the package, and would have cost me way less then the prisms I'm using, I just couldn't pour my heart and soul into something people would soon find was less than great after they bought it.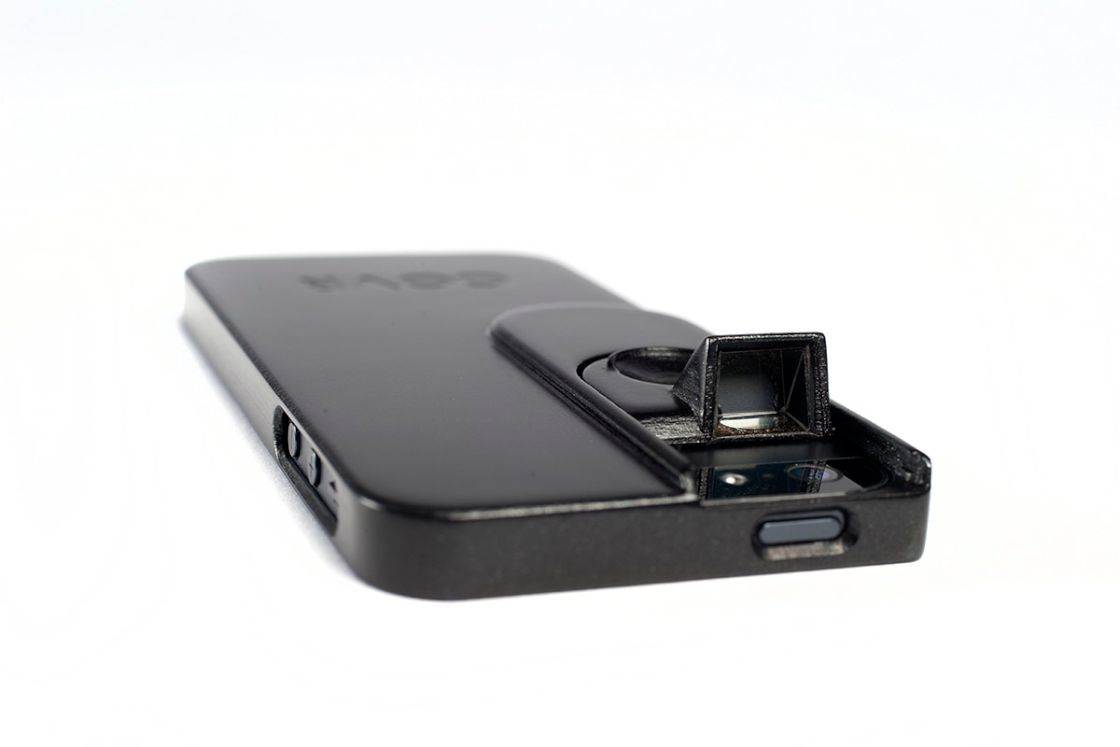 Also, trying to keep the mirrors clean is hard, and the popup design meant that if stuff like pocket lint and finger prints got in there – and it does – you were either going to have to clean the mirror every time you took it out of your pocket, or just relent to the idea that your pictures were going to look crappy.
The mirrors I was looking at were all distorting the images – meaning that everything was much closer than you are used to when using your iPhone camera. After reviewing and testing different mirrors, I decided it wasn't the best option if we wanted to build a quality product.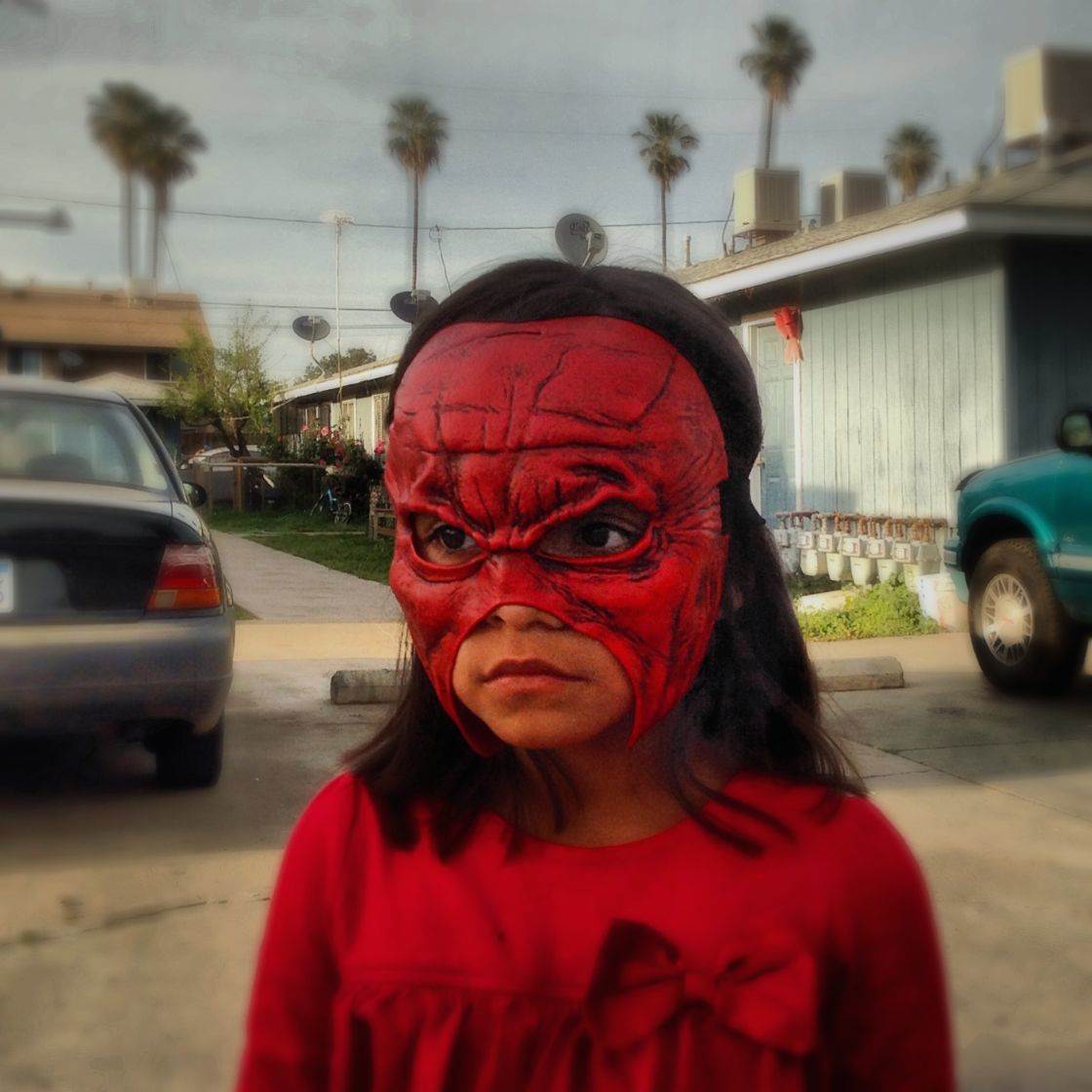 COVR photo by Michael Robinson Chavez
Besides changing the direction of shooting, are there any other ways in which COVR changes the image?
No, I want COVR to capture what is there and what is real. If people want to take those captured images and use other editing app programs then that's great, but the core aspect of COVR is to capture what is natural. The image you get using COVR is the same image size and quality of what comes from the built-in camera on your iPhone – only now you can take photos from an entirely different angle than you were able to before.
COVR photo by Michael Robinson Chavez
In addition to the case, you also have a special photo app for shooting with COVR. Can you use COVR with other photo apps?
Yes – you can use COVR with other apps, however you'll need our app to view the image correctly, as your image will appear on screen and in your library upside down. Not a problem for shooters like Richard Koci Hernandez who shoots the lights out with COVR and doesn't have our app loaded on his phone.
What stage is the product currently in and when do you expect to ship the first units?
I expect our first units to ship in September. I've added some extra time in there in case something gets bogged down in the manufacturing, but if everything goes well, then people will have their cases sooner than they expect, and that's always better than the opposite.
I'll note that I chose to spend more money to keep the manufacturing in the USA so I can have greater control and access to the final product. I want people to realize that my dream for COVR is not solely based on the almighty dollar – the bottom line is a great product for a fair price. If that means less profit for the company or me then so be it. You can do that when money isn't your motivator, and for us it isn't.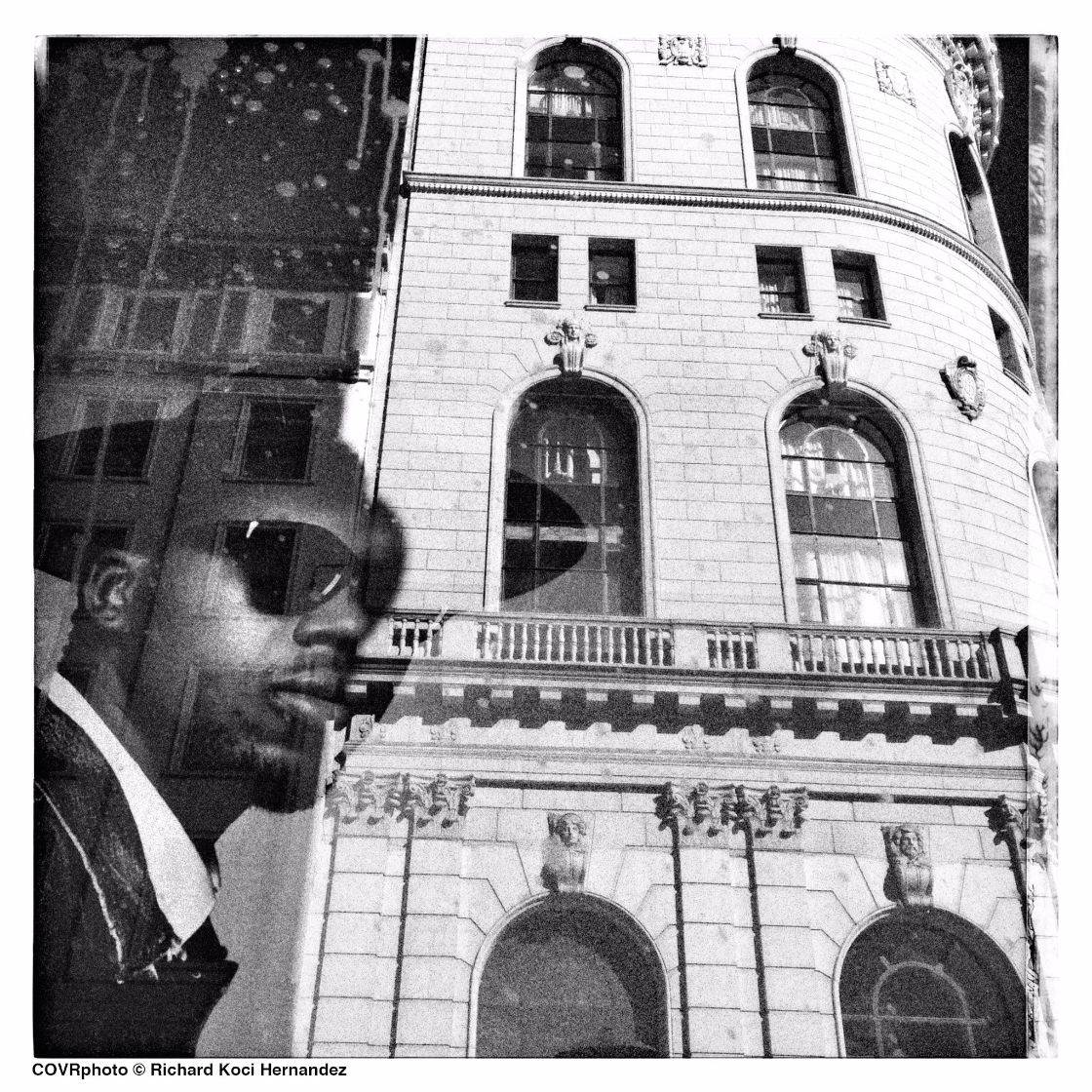 COVR photo by Richard Koci Hernandez
How can we back COVR?
The best way to back back COVR is to buy in at the $55 level and then share it across social media, not just once, but every few days until our campaign is over on May 5th. Regardless of how much we raise – even above and beyond our goal of $80k. The goal we have currently set is the absolutely lowest amount we can raise and still produce the cases ordered through our Kickstarter campaign.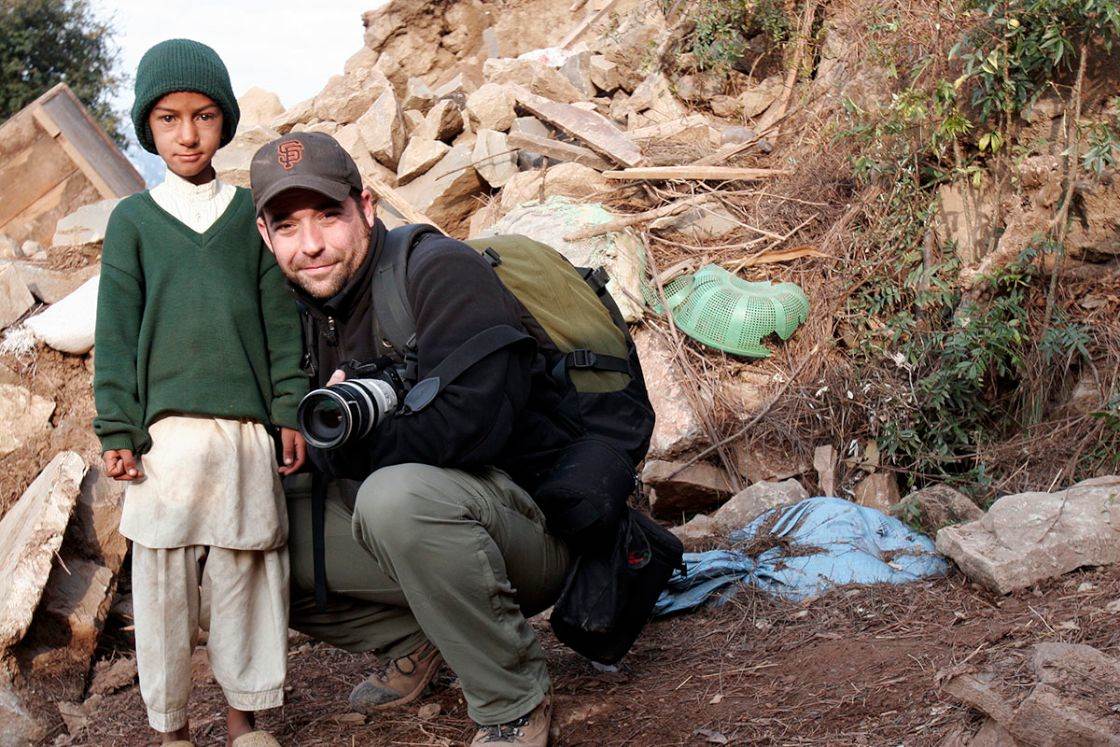 Thomas Hurst, the founder of COVR, in Pakistan
If we can raise anything beyond that goal amount it affords us the opportunity to develop more features into our mobile app, build new tooling for other camera phone models, and sponsor programs, and students, in such educational environments as iPhone Photography School. As the founder of COVR, my heart is to see students grow into gifted storytellers with resources through COVR Photo scholarships to focus on ideas and stories.