I'm really happy to share this interview with Chris Stern. Chris is a passionate iPhoneographer who creates excellent B&W architecture and landscape photos. In this interview you're going to find out more about how Chris creates his wonderful photography with the iPhone.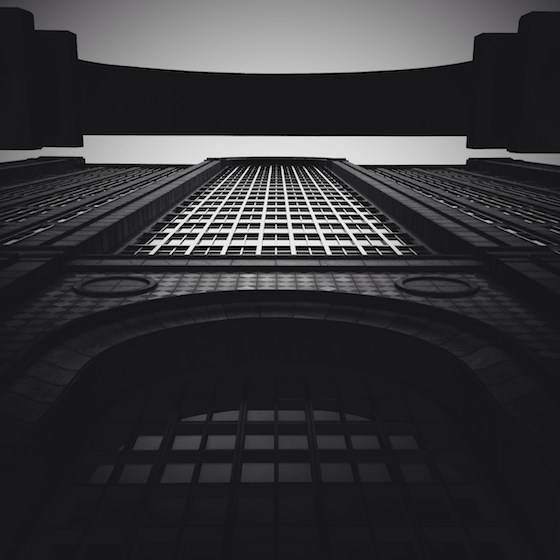 Tell us a little bit about yourself.
I would like to thank you, Emil, for taking the time to interview me as I am a huge fan of what you are doing for the iPhone photography community.
I currently live in the small town of Northborough, MA with my wife and work for the largest credit union in New England as an Operations Team Member.
My love for photography started back in 2007 and through the years I have been shooting photography with a variety of cameras such as a point and shoot, DSLR, and my current camera of choice, the iPhone 5.
How did your iPhoneography journey begin?
My journey into iPhoneography started on April 11, 2011 which was the day after my 39th birthday. My wife and I decided to upgrade our cell phones and venture into the iPhone space. I remember one of the first apps I downloaded onto my iPhone 4 was Instagram.
At this time, I still had my Nikon D80 with many prime and zoom lenses sitting in the corner of the bedroom collecting dust. In the first few months of having my iPhone, my passion for photography was reignited.
I was thrilled with the all-in-one feature of the iPhone as I realized the possibilities of taking a photo, editing, and sharing the photo on the spot. In August 2011, I decided to sell all my DSLR camera gear so I could focus solely on mobile photography.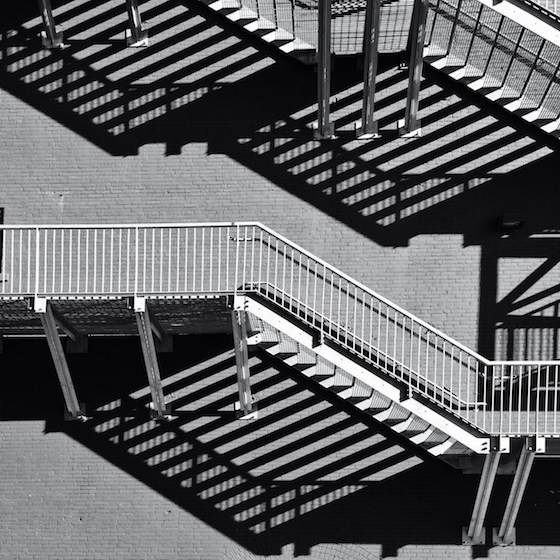 What inspires you to take photos with the iPhone?
The world is filled with so much beauty and I want to capture and share what I find beautiful. So each day, I make sure I have my iPhone as you never know where you might capture the next important moment. Those photos are moments in time you can relive down the road.
Tell us about how you normally take photos. How do you find interesting things to capture?
I like to go on photowalks either in a group or by myself. When I am by myself, I get into my car and drive around either locally or drive into the city. What I shoot depends on where I go. If it is local, I am usually on the hunt for landscapes. If it is in the city, I am drawn to architecture and urban environments.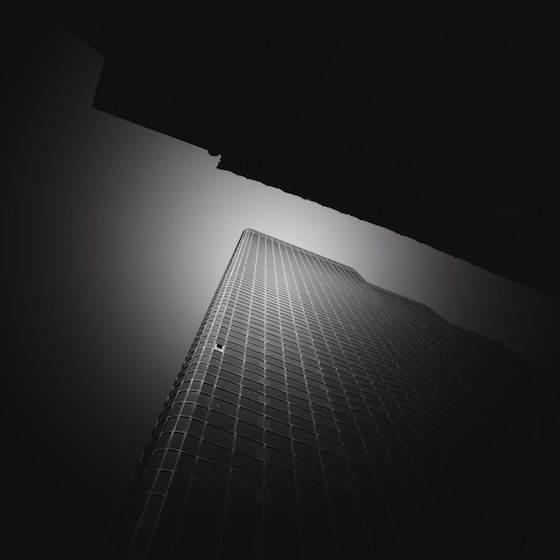 I generally return to areas that are familiar to me and I have the tendency of shooting a structure or environment that I have captured before, but always trying to get a fresh perspective.
When doing a photowalk in a group, I tend to observe what others are shooting and that gives me a fresh perspective and new inspiration.
You often shoot architecture and other man-made structures. What attracts you to this kind of photography?
When I look at architecture I am drawn to the symmetry and repeating patterns of what I see. In addition, I have found this genre works well when converted to black and white which is how I process almost all my photos.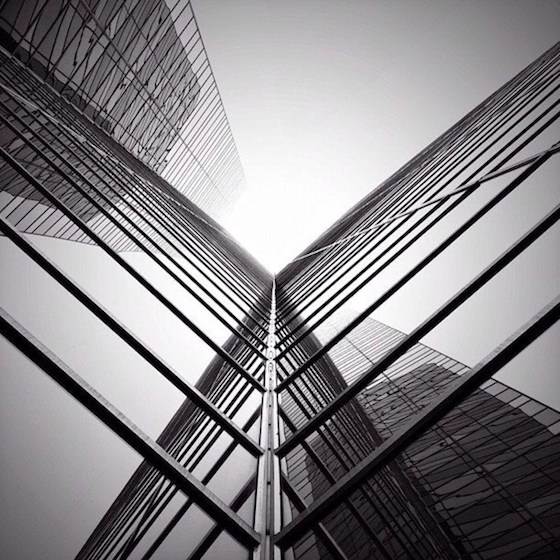 Let's talk about photo apps. Are there any apps that you use for taking photos besides the native camera app?
I prefer to shoot with third party camera apps as they allow for more flexibility in camera options which helps me to get the best photo I can in camera before I convert my photos to black and white.
My main goto camera apps I shoot with are Pro Camera 7, Oggl, PureShot, and 6×6.
Each one has different functions which I use the apps specifically for. For example, Pro Camera 7 allows for exposure and focus lock while the native camera app doesn't. When using Oggl, it allows you to capture a photo with an analog film feel to it.
If you use the native camera app and feel limited in functionality, then take a moment to download some of the third party apps as you might be pleasantly surprised at how many more features there are to help you get the best photo possible.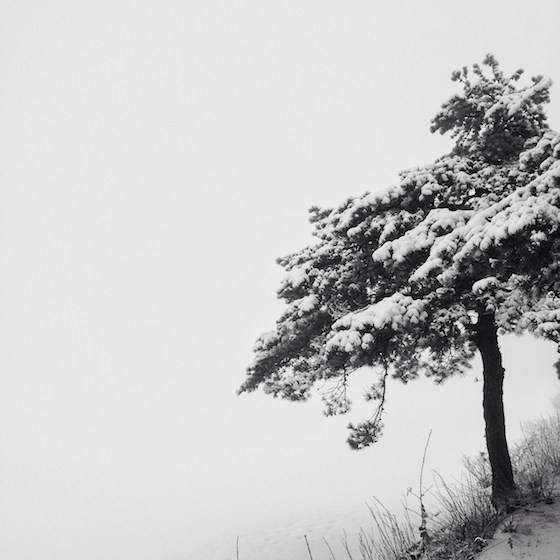 What are your favorite apps for post-processing?
I am one of those photographers who has tried many apps to see if it will work in my post processing workflow. Over time, I have stuck with a handful of apps which I use on a daily basis which are as follows:
Mattebox – this app recently came on the market over the last few months and it has become one of my go to apps for processing my black and white photos. It has a lot of great options such as exposure, brightness, and vignette control. One of my favorite features is the curves tool which allows for more control over the brightness and darkness.
Snapseed – this is one solid app if you want to do all your post processing in one app. In addition to all the basic processing controls, it has the option of converting the photo to black and white as well as adding sharpening and structure to give the photo more detail.
Noir – when I need the extra punch of contrast and a dark vignette which can highlight a certain area of the photo, then this is app I turn to.
Filterstorm – think of this app as a replacement app for photoshop for photographers. I find myself using this app when I need to add a gradient mask to create a dark to light feel to the image.
Monokrom – once you finish processing your black and white photo, if you want to see how a photo will look darker or brighter then import the image into this app and you can move the puck around to different areas of the photo to see how it affects the overall image.
Other apps I use on an occasional basis are Image Blender for blending, SquareReady Pro for making images in square format and TouchRetouch for removing distracting objects.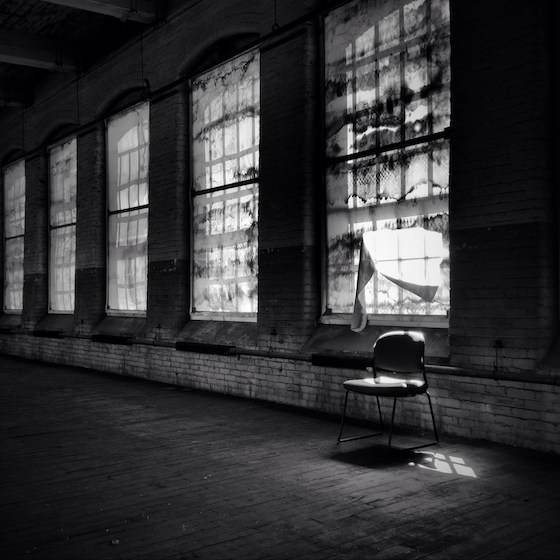 Do you use any accessories for iPhone photography?
Some of my most often used accessories are as follows:
Anker Astro E5 15000mAh External Battery – this is the one accessory I can't live without when I go out on photo walks as it will give me the extra hours I need to capture all the photos I want without draining my battery completely.
Joby GorillaPod Hybrid or Joby GorillaPod Magnetic with Joby GripTight Mount – both of these accessories have served me well when I needed to stabilize my iPhone for sharp photos and long exposures.
3 Legged Thing X1.1 Brian Evolution 2 – in the summer of 2013, I decided to splurge on a good carbon fiber travel tripod which is lightweight to carry on photo walks. I have used this extensively for many different purposes such as for my landscape and long exposure photos. See the video below if you want to learn more about this tripod.
Think Tank Mirrorless Mover 30i – I never leave home without this bag which houses all my iPhone accessories. It is very light and big enough to carry all of my iPhone accessories without staining your back after a long day of photo walking.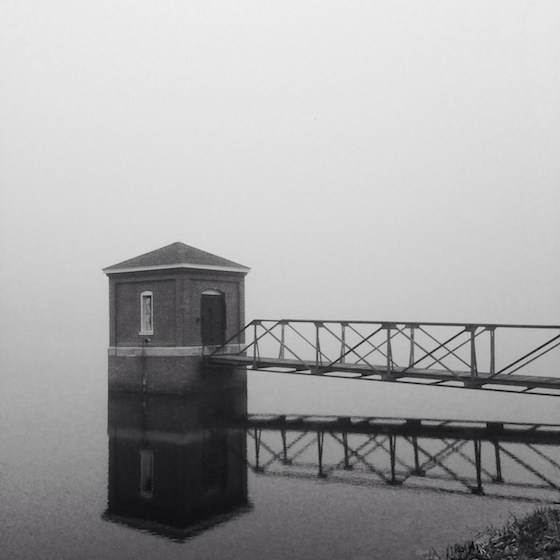 What tips do you have for beginner iPhoneographers who want to start taking creative photos with the iPhone?
1. Take a lot photos
2. Experiment with processing. Over time you will start to develop your style, which will define who you are as a mobile photographer.
3. Take the time to learn new techniques from those you have become inspired by.
4. Look at a lot of photos for inspiration and unique perspectives.
5. Don't be afraid to connect with others who share the same passion in photography through photowalks.
6. Read mobile photography blogs as often as you can as there is so much information out there to learn from app reviews, tutorials and interviews.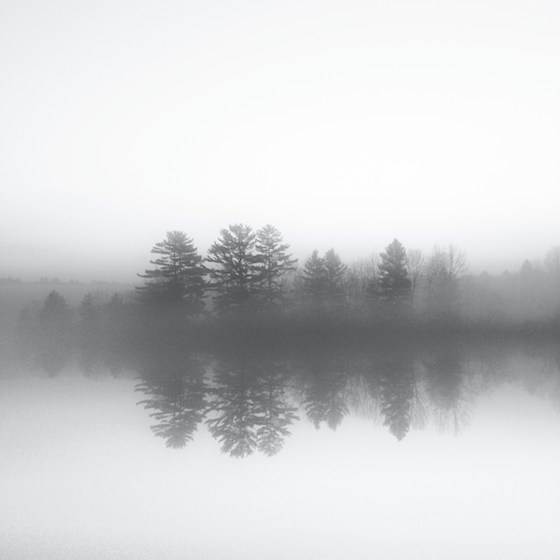 All your photos on social media are black & white. Why do you never use color in your iPhoneography?
When I look at color photos, they can be interpreted in so many different ways as there are literally 100's of ways to process them. I realized when I started processing color photos I could not find a style which suited me so I decided to process all my photos in black and white where I can focus on what I see as the focal point through light, tone, and texture.
Can you briefly explain the story and editing behind your three best iPhone photos?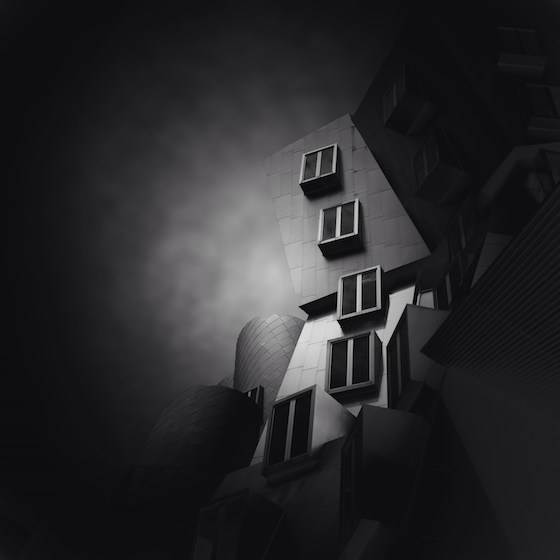 This photo is of the Stata Center located on the campus of Massachusetts Institute of Technology (MIT). This photo was recently recognized as Honorable Mention in the Architecture Category for 2013 Mobile Photography Awards. The first time, I visited this location I was so fascinated with the architecture which allowed for endless opportunities of composition to work with. The challenge for me was getting a shot which showcased the architecture in a way which pleases the eye.
In terms of processing, I wanted a really narrow focus on the unique architecture of the windows with a dark and moody feel. This photo was taken with Pro Camera and edited with Mattebox and AfterFocus to accomplish the final vision.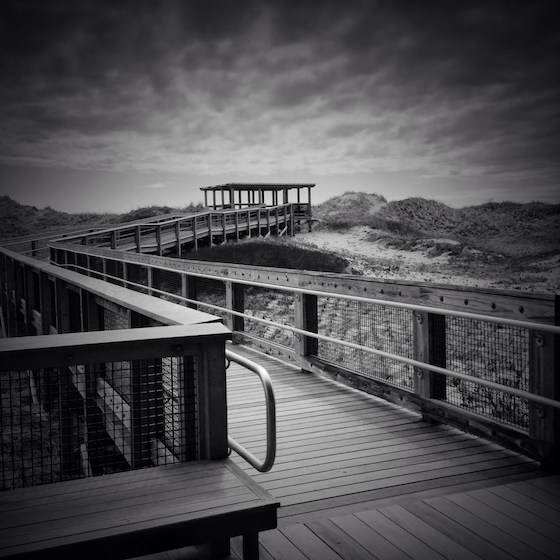 Sometimes you capture a photo that brings back memories of your childhood. Well this is one of them, as I remember going to this particular beach often when I was a child while visiting my grandparents and it brings back so many great memories.
In terms of processing, I wanted to focus your eyes go from the foreground to background by following the lines within the photo. This photo was taken with Pro Camera and edited with Snapseed and Noir.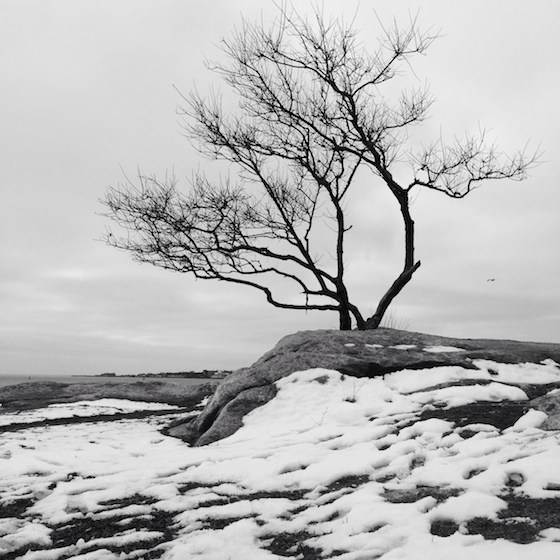 Back in early 2013, I got the opportunity to meet fellow AMPt member Josh St. Germain for the first time down where he lives in southeastern Massachusetts. We headed to a place called Fort Phoenix in Fairhaven where I was captivated by this one lonely tree perched on ledge of a rock coupled with the sparse snow and grass on the ground. It made for one of my favorite shots of the year and serves as reminder of how fortunate I am to have Josh as a friend who is constant source of inspiration.
In terms of processing, I wanted to focus your eyes to focus on the lone tree which I framed using the rules of thirds. This photo was taken with 6×6 and edited with the VSCO Cam app using the B3 preset, which happens to be my favorite black and white preset within the app.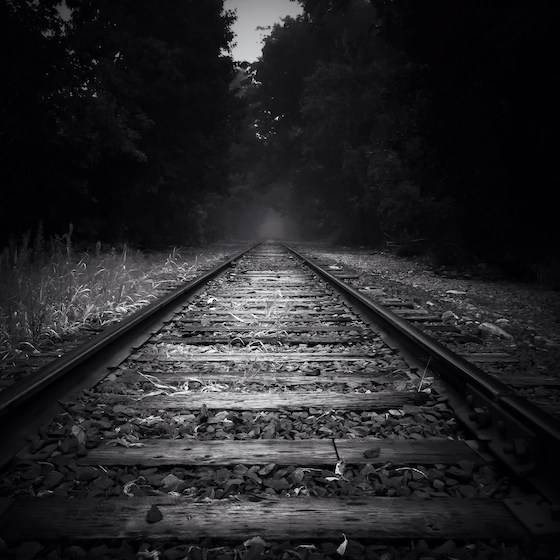 Which iPhone photographers do you admire the most?
Every day I find myself inspired by the photos which are posted on various social media sites. There are so many mobile photographers who have influenced my work but it would take some time to name them all, therefore, I will name a handful whom can be found on Instagram.
Daniel Berman – @reservoir_dan – for all he has done for the mobile photography community with the Mobile Photography Awards and capturing the beautiful landscapes in Canada.
Jason M Peterson – @jasonmpeterson – for being one of the biggest influences on my black and white photography work.
Robert-Paul Jansen – @robertpaul – for his amazing landscape photos which often incorporates fog or mist.
Josh St. Germain – @pavingapril – for his unique eye to see the little things which I don't see and creating a story from it.
Rob DePaolo – @rdepaolo – for his vision in doing self portraits or portraits of others in black and white.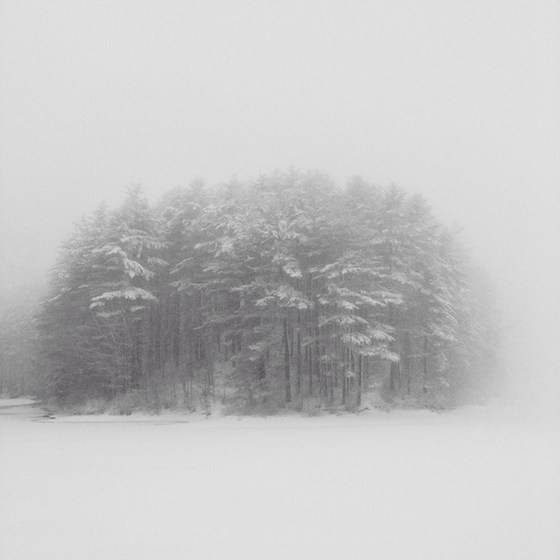 Where can we see your iPhone photography?
Instagram – @chris_stern | EyeEm – @chrisstern | Twitter – @chris_stern